Mary4Music.com
2011 Recipient of the KBA
Thank You To The Blues Foundation!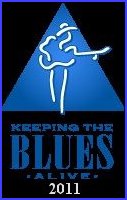 Click the Image

Live Blues - Europe



Click HERE for the Blues Club Index




Austria

Bluesiana Rock Cafe


The Baltics

The Bites Blues Club, Riga, Latavia


Belgium

Honkey Tonk Jazz Club, Dendermonde

Move 2 Blues, Hasselt

The Spirit of '66, Place du Martyr 16, 4800 Verviers, Belgium, Phone: +32-(087 352424


Denmark

Bartof Cafe', Copenhagen

B' Sharp, Silkeborg

Blueskartellet, Horsens

Mojo Bluesbar, Langangstrade 21 C, DK-1468 Copenhagen, Phone: (+45) 3311-6453


England (United Kingdom)

The 100 Club, London

Ain't Nothing But The Blues 20 Kingly Street, London, England W1 020 7287 0514

The Barrelhouse Blues Club , The Exchange, Market Hill, Sturminster Newton, Dorset

Basington Stoke Blues Club, Hants

The Bee Hive, Swindon, Wiltshire

Blues Dragon Club, Cardiff, Wales

Boarhunt Blues Club, Trampers Lane, North Boarhunt, Nr Wickham, Hants

The Brook, Southampton

Bullingdon, 162 Walton Street, Oxford, OX1 2HD, Phone: +44 (0) 1865 557849

Bull's Head, 373 Lonsdale Road, Barnes, London SW13 9PY

Cardinal Wolsey The Green, Hampton Ct. Rd., E Molsey, Surrey

The Cheese & Grain, Market Yard, Frome, Somerset

Crawley Blues Club, The Hawth, Hawth Avenue, Crawley. RH10 6YZ, Phone: 01293 553636 (Monday-Saturday 10am-6pm)

The Crooked Billet, Newlands Lane, Stoke Row, Henley On Thames, RG9 5PU, Phone: 01491 681048

Eel Pie Club, Cabbage Patch, 67 London Road, Twickenham

Green Note, 106 Parkway, London, NW1 7AN 020 7485 9899

Fat Lil's, 64a Corn Street, Witney

Forest Arts, New Milton, Hampshire

Gaz's Rockin Blues, St Moritz - Downstairs, 159 Wardour Street, Soho, London W1F 8WL

Jack Beard's, 76 Mitcham Rd., Tooting Broadway SW17 9NG

The Kings Head Theatre Pub, 115 Upper Street, Islington, N1 1QN, Phone: 0203 286 8788

Leeds Irish Center, York Road, Leeds LS9 9NT, Phone: 0113 248 0887

The Limelight, Queens Park, Aylesbury Bucks, HP21 7RT, Phone: 01296 424332

Mr. Kyps, Poole

New Crawdaddy Blues Club, Essex, Phone: (01702) 347007

Otterton Mill, Otterton, Nr Budleigh Salterton, East Devon

The Prince Albert, 30, Hampton Road, Twickenham, Middx., 0208-894-3963

Red Hot Blues Club, Didcot Labour Club, 89 Station Road, Didcot, OX11 7NN

Red Lion, 551 London Rd., High Wycombe, Bucks HP11 1ET, 01494 536901

Ripley Town Hall, Ripley, Harrogate, North Yorkshire HG3 3AX

The Star Inn, Bentworth, Alton, Hampshire, GU34 5RB

Talking Heads, Portswood, Southampton

The Tawe Delta Blues Club, West Glamorgan, Wales

The Tower, Winchester, Hampshire

The Willoughby Arms, Willoughby Road, Kingston upon Thames, Surrey 0208-546-4236

Windsor Castle Pub, London


France

Quai du Blues, Paris

New Morning, 7 & 9 Rue des Petites Ecuries, 75010 Paris, Phone: 01 45 23 51 41


Germany

Alfonso's Live Club, Munchen

Alte Malzerei, Regensburg

Blue(s) Monday, Schopfheim

Cafe' Hahn, Koblenz

Charlys Music Pub, Oldenburg

Colos Saal, Aschaffenburg

Cotton Club Hamburg

Downtown Bluesclub, Hamburg

Fair Cafe, Schortens

Heimathaus Twist, Twist

Honigfabrik, Hamburg

Jakobshof, Aachen

Jazz Lev, Leverkusen-Wiesdorf

Meisenfrei Blues Club, Bremen

Musik Bunker, Aachen

Musiktheater Rex, Lorsch

Okie Dokie, Neuss

The Red Rooster, Duisburg

Roadhouse, Rheda-Wiedenbruck

Weiler Bluesnacht, Weil am Rhein


Hungary

Alcatraz, Budapest

Elefant Blues Club, Bekescsaba

Old Man's Music Pub, Budapest

Szimpla Kert, Budapest


Ireland

Button Factory, Curved Street, Dublin City, Ireland - 01 6709202

The Irish Blues Club, Dublin

JJ Smyths, Dublin


Italy

Big Mama, Rome



Lithuania

AULA Blues club "Three music styles (jazz, blues and rock) are united in "AULA Blues club". This project designed for people who like live music or want to relax in democratic atmosphere. Moreover, in the club not only live music concerts take place, but also, Jazz/Blues/Rock art is encouraged"



Netherlands

Bibelot, Dordretch

Bluescafe', Apeldoorn, Holland

Bluesclub Xxl, Wageningen

Boerderij, Zoetermeer

Bourbon Street Blues Cafe', Amsterdam, Holland

Bruin Cafe', Heerlin

Cafe' de Cactus, Hengelo

Cafe' Die Twee, Bergen op Zoom

Cafe' Koster, Groningen

Cafe' Wilhelmina, Eindhoven, Holland

Cafe' Zaal De Vos, Westendorp, Holland

Desafinado, Middleburg, Holland

l'Espirit, Rotterdam, Holland

Maloe Melo, Amsterdam, Holland

Muziekpodium Paradox, Tilburg, Holland

Nix BBBlues Cafe, Enschede, Holland


Norway

Hell Blues Club, Hell

Stavanger Blus Club, Stavanger


Poland

Alibi Club, Wroclaw


Spain

Blackbird Rock Bar, Madrid

La Coquette Blues Bar, Madrid

La Fontana de Oro, Madrid

Sala Clamores, Madrid


Sweden

Rocket 88


Switzerland

Blues Club Baden, Baden

Bluesbeitz, Niederbipp

Key North, Zurich


Wales

Blues Dragon Club Cardiff, Cardiff

Blues Club Index
| AL | AK | AZ | AR | CA | CO | CT | DE | DC | FL | GA | HI | ID | IL | IN |
| IA | KS | KY | LA | ME | MD | MA | MI | MN | MS | MO | MT | NE |
| NV | NH | NJ | NM | NY | NC | ND | OH | OK | OR | PA | RI |
| SC | SD | TN | TX | UT | VT | VA | WA | WV | WI | WY |
| Australia | Canada | Europe |

Please submit any corrections or additional Blues Club Listings
by clicking on the email button below

Copyright 1998-2023 Mary4Music.com. All Rights Reserved.