Blues CD Reviews 82


Bad Influence
"Got What You Need"
Badblues Records
By Peter "Blewzzman" Lauro © June 2019

Bad Influence is a long-time member of the Mary4Music family. In addition to us having reviewed some of the band's prior work, they also had a song on Mary4Music Presents: "Keeping the Blues Alive CD - Volume Eight"
Bad Influence was formed thirty years ago and the nucleus of the band: Michael "Jr" Tash on guitar and bass; Roger Edsall on harmonica, slide guitar and vocals; Bob Mallardi on bass and vocals; and David Thaler on drums; have been intact for a whopping twenty-five years. Besides that being a testament to dedication, professionalism, and friendship, it's the reason the band consistently feels tight.
Containing nearly an hour of music, covering several styles of blues, "Got What You Want" is Bad Influences' fourth release. Other musicians featured on it include: Mary Shaver and Tom Swanton on vocals; and Ray Tilkens on guitar and organ. Of its thirteen tracks, four are Roger Edsall originals.
So with the title track and original being "Got What You Need", it would be easy to think this is a thankful song about having what you need. It would also be wrong! You see, the song - which is actually more about wrath than warmth - is being sung to someone who just happens to have what you want but - very happily - you have what they need. Yeah, the subject and the lyrics are rough and the roughness doesn't stop there. This rocker's got a rugged rhythm: jarring harp leads: aggressive guitar licks; and fierce vocals. Great way to kick - and I do mean kick things off.
Second guessing myself, for a second there I was thinking that the previous track may have been a tough one to follow.......then on came the next original track and I came back to my senses. Take everything I said about the band above and replace the harmonica with some killer slide; make it a bit more ambitious; step up the pace some; and the guys now have you flippin' your lid over "Lid Flippin' Short".
Funny, had I been a "Male Man" like Roger Edsall, instead of being a mailman like I actually was, I may have never left the post office. Trust me here, these package's he's delivering aren't the kinda packages you get from Amazon. In addition to Roger proudly boasting about those 'special deliveries' of his, he and Jr are worthy of boasting about on some of their killer harmonica and lead guitar licks as well. Another original and another smoker.
This jumpin' shuffle is not only sure to fill the dance floor but it's such a party-inducing song that it had to be named twice - it's called "Party, Party" (William Clarke). Now if that name in the parenthesis is one you recognize then you'll be 100% correct in your assumption that Roger will indeed be blowing the hell out of a harmonica. Another thing you should recall about the late Mr. Clarke is that as great as he was on that harmonica, he had to always have a killer guitarist and rhythm section complimenting him and with that said, Jr, Bob, and David are doing some serious complimenting right here.
Now Chuck Berry may have been commonly known as the "Father of Rock and Roll" but everyone knew he could play the hell out some blues as well. On his "Wee Wee Hours", that's exactly what Bad Influence is doing - playing the hell out of some blues.....slow, scorching blues at that. Although Jr kills it on every song, this being the type of stuff that floats my blues boat at high tide, I honestly feel he's at discs best here.
Coming up towards the end of the review, I gotta tell you, "I Feel Good" (James Brown). By the way. so does the whole band - especially Bob Mallardi. On what sounds like an upright bass he's all over this rhythm. Yep, as mentioned earlier, some of that consistent tightness has never been more evident.
The disc closes with an instrumental by "Little" Walter Jacobs titled "Blue Midnight". The song, being in memory of a friend of the band named John "Taco" Cabral, is indeed blue and indeed as dark as midnight. Roger flat out lays it out with an emotional and sullen harmonica performance.
Other terrific tracks on what I'm calling Bad Influence's very best release to date - "Got What You Need" - include: "My Little Girl" (M. Harmon/J. Turmes), "Nuthin' Less Than A Dime" (R. Edsall), "Don't Mess With My Toot Toot" (S.Simien), "My Babe"(W. Dixon), "I Can Tell" (S. Smith), and "Eyesight To The Blind"(W. Willaimson).
For more on Bad Influence, and to get yourself a copy of what might be one of this year's best contemporary albums, just go to www.badinfluenceband.com. As usual, please tell Jr and the guys that their buddy the Blewzzman sent you.


Peter "Blewzzman" Lauro
Blues Editor @ www.Mary4Music.com
2011 Keeping The Blues Alive Award Recipient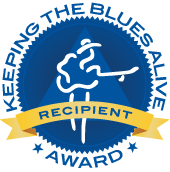 Tullie Brae
"Revelation"
Endless Blues Records
By Peter "Blewzzman" Lauro © June 2019

If there were ever a real-life woman who I would compare to the Statue Of Liberty it would be Tullie Brae. Like Lady Liberty, Tullie: is statuesque; wears flamboyant outfits; is stunning to look at; commands your attention; she's not someone you're not sure you've ever seen because her impression is everlasting; and, although in a different way - through her singing, songwriting and musical talents - she has a way of making people feel good.
Tullie Brae's third release is titled "Revelation". On it, in addition to writing all ten tracks, the multi-talented performer plays piano, Hammond organs, slide cigar box guitar and sings lead and harmony vocals. Joining Tullie on the project are: the disc's producer Jeff Jensen on guitar, percussion and hand claps; Bill Rufino on bass and hand claps; David Green on drums; James Cunningham on percussion and drums; Rick Steff on Fender Rhodes and Wurlitzer organs; Susan Marshall and Dauniele Hill on backing vocals; Mick Kolassa on han dclaps and backing vocals; Brad Webb and Sturges Nikides on slide guitar; Brandon Santini on harmonica; Alice Hasan on violin; and Myra Hall on viola.
Back in 1978, there was a documentary titled "Scared Straight". In a nutshell, it told the story of a couple of delinquent punks who spend a few hours with a handful of prisoners who are serving life sentences at Rahway State Prison. The object of the project could simply be described as "preventative prison" if you know what I mean. The disc's opening track reminded me of that documentary. It's my belief that if you locked a few domestic abusers in a room with Tullie Brae - powerfully belting the hell out of "Price Of The Blues" right up in their faces for a few hours - these bastards may just think twice before pushing another woman around. With the eerily intense rhythm and slide guitar work from the hands of Bill Ruffino, David Green and Sturgis Nikides respectfully, the song is as powerful musically as it is vocally and lyrically.
Being the daughter of a preacher and honing her singing skills in churches at a young age, Tullie's Gospel roots are quite evident on "Seven Bridges". The song tells of a place where Tullie goes to find the water to wash her soul - something even us good people need to do from time to time. Once again, the rhythm, percussion and slide guitar - this time compliments of Bill Ruffino, James Cunningham and Brian Webb - are outstanding and the heavenly sounding lead and harmony vocals, along with the timely hand clapping, lift this one to a hymnal quality.
"Mississippi Rain" is a melancholic ballad about the pain that accompanies a failed romance. As many times that I've had the pleasure of seeing and hearing Tullie perform, I can't ever recall having the pleasure of hearing her sing a song as soft and as emotional as I'm now hearing her sing. Along those same lines, I've also had the pleasure of seeing and hearing Jeff Jensen perform many times as well and cannot recall ever hearing him play the guitar as soft and as silky as I'm now hearing him play. Throw in an entrancing rhythm, led by Tullie's gentlest piano playing and, in spite of its sullen subject, you are now listening to one heck of a beautifully written, beautifully sung and beautifully performed song.
As the title may imply, this is another song centering around another unappreciative, non-understanding, love-less male and it's time for Tullie to "Break These Chains". Just like Tullie's vocals and attitude, the rhythm is rough and just like the story the song is telling, Brandon Santini's harp play is chill-inducing.
So sensing a need to put some of this negativity behind her and bring some happiness into her life, Tullie does what every woman does when that needs to happen - she gets a pair of "New Shoes". Well not really, but the person who has now entered her life does make Tullie feel as happy as having that new pair of shoes.......hey, it's a girl thing. Once again, from pen to performance, this is a beautiful song that features Tullie and Jeff sounding so good together on another soft, bluesy ballad.
The disc closes with a song in which the title consists of words that can never be said often enough - it's called "Thank You Mom". Of course, it did make me think of my mom and it did bring tears to my eyes as well. Needless to say, the lyrics are quite emotional and it may very well be the best tribute to a mother that was ever written. The song could have been spoken like a poem with no music and still have been touching however, the moving concerto that Tullie, Alice, and Myra perform on piano, violin and viola, took it to beyond the sky. Tullie, bring this to Hallmark to be placed in one of those musical Mother's Day cards and take the Brinks truck with you.
Other songs on this magnificent album include: "Devil In Deville," "Ain't No Good," "Watch Her Move" and "Shine."
To find out more about Tullie Brae just go to www.tulliebrae.com and to get your hands on a copy of "Revelation" - which I highly recommend you do - just go to see Mick Kolassa at www.endlessblues.com. As usual, please let Tullie or Mick know that the Blewzzman sent you.


Peter "Blewzzman" Lauro
Blues Editor @ www.Mary4Music.com
2011 Keeping The Blues Alive Award Recipient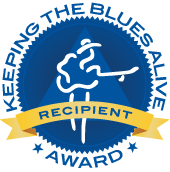 Jon Gindick
"Love At The All Night Cafe"
Old Chimney Records
Publicity: Blind Raccoon
By Peter "Blewzzman" Lauro © June 2019

If you're a harmonica player chances are that you're not only a fan of Jon Gindick but you may have very well learned how to play from him as well. On the other hand, if you just read that and thought "who is Jon Gindick?", then you need to do some serious Googling.
Long before Jon started recording he had quite a successful career as writer, publisher and marketing guru of instructional books and tapes. As a matter of fact, long before any of those "_______ For Dummies" books were published, Jon Gindick's "Country And Blues Harmonica For The Musically Hopeless" sold over a million copies.
That said, not being a harmonica player, I didn't discover Jon Gindick until he released (and re-released) his first recording back in 2010 (and again in 2016), titled "When We Die We All Come Back As Music". I distinctly remember that release because as a former member of the Blues Music Awards Nominating Committee, I recall including the title track of that disc on the list of my five nominations for the "song of the year" category.
Jon Gindick's second release is titled "Love At The All Night Cafe" and, like his first, it contains all original music. Joining Jon - on harmonica, guitar, and vocals - are: Ralph Carter - his longtime friend, bandmate, and producer - on bass guitar, keyboards, percussion, classical guitar, cigar box guitar, and background vocals; Franck Goldwasser on electric and acoustic guitars; and Pete Gallagher on drums and background vocals.
The disc opens with a uniquely interesting track titled "I Was Born To Wail". It's got the feel of a square dance being called by a rapper and it features Jon describing a dream of his which sounds more like a fantasy to me. In this dream, Jon has died and winds up in Juke Joint Heaven playing with the likes of Little Walter, George Smith, Sonny Boy, Cotton, Paul Delay, Muddy, Sonny and Brownie, Big Mama Thornton and Chris Michalek. When it was his turn to play, Jon not only felt unafraid but - as the dream goes - Sonny Boy says, "Son you played good but not as good as me!" Pinch yourself, Jon, you're just dreaming....I mean fantasizing. Great rhythm and percussion with lots of killer harp leads and hilarious lyrics.
Ever hear a song with lyrics that describe what should be a depressing situation but musically sounds like an uptempo, feel good, hand clapping sing-a-long that makes you feel like dancing? I just did and it's called "Feeling Her Gone". Making it difficult to feel sorry for his so-called misery, this one's highlighted by more great harp and lead vocals by Jon, several slick guitar leads by Franck and infectious harmonious backup vocals accompanied by precision hand clapping.
Every big city has one but the beat on the title track - "Love At The All Night Cafe" - has me thinking that this particular franchise might just be located somewhere in Brazil or Argentina. The joint is a lonely hearts club of sorts - it's a place where "at the end of any love affair in which you lose your way, you'll get twenty-four hour service at the all-night cafe." Kinda like the place Jon should have visited earlier, while he was "feeling her gone." Musically, between his Flamenco style guitar playing; his profound percussion; and his delicate piano playing; this one shows Ralph Carter's skill set.
"Happy Wife, Happy Life, Happy Home" is by no means advice that every married man hasn't already heard, should believe in and definitely try to follow. That said, with the level that Jon takes it to, the song should have some kind of a disclaimer or warning attached - something like "Warning: you might want to skip this track if the Mrs. is listening. Not doing so can be costly".
One of the more serious songs of the twelve is a beautifully written, beautifully sung and beautifully performed love song titled "The Song I Couldn't Write". It features John soulfully and emotionally pouring his heart out on the vocals - and actually, on the harp as well - with Ralph and Peter laying down a soothing rhythm on piano, bass, and drums. Nicely done guys!
So kudos to Jon for, during this time of political correctness, telling it like it is when it comes to what he likes in a woman. There's absolutely nothing wrong with walking behind a woman and enjoying the music of her movement and the motion of her ocean; liking the sound of those high heels clicking on the pavement; appreciating a little wiggling and jiggling; and admiring hips so friendly and loose that they seem to say hello. Right on Jon! Along with you, and countless other men, "I Love The Feminine Girl" as well.
Other outstanding tracks on what I'm calling one of the top five best releases I've heard all year so far include: "Baby's Got The Blues," "Load Me Up Baby," "Mississippi Moods," "Hand Holding Man," "Can't Get That Girl Off My Mind" and "In The Land Of You."
To find out more about Jon Gindick - especially if you're one of those harmonica players I alluded to in my opening paragraph - just go to www.jongindickband.com. Also, should you have not yet received your copy of "Love At The All Night Cafe" for airplay, please contact Betsie Brown at www.blindraccoon.com. BTW, when you contact Jon or Betsie, please let them know the Blewzzman sent you.


Peter "Blewzzman" Lauro
Blues Editor @ www.Mary4Music.com
2011 Keeping The Blues Alive Award Recipient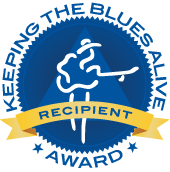 Michele D'Amour And The Love Dealers
"Heart Of Memphis"
BluesKitty Records
Publicity: Blind Raccoon
By Peter "Blewzzman" Lauro © May 2019

Ten months seems to be a good common denominator on Michele D'Amour And The Love Dealers calendar. Not only has it been exactly ten months since I sat here working on "Wiggle Room" (their last release), but with "Heart Of Memphis" being their fifth release since February of 2014 (when they cut their debut disc), they seem to be averaging a recording every ten months. Should we expect to be hearing from you again in March of 2020, Michele? This listener is hoping so.
"Heart Of Memphis" was recorded in Memphis, at the beginning of the year, while Michele And The Love Dealers were in town for the International Blues Challenge. The band consists of: "Michele D'Amour McDanel on lead and backing vocals; hubby Patrick McDanel on bass; Jeff Cornell on guitar; Dave Delzotto on drums; Brian Olendorf on keyboards and horn arrangements; and Noel Barnes on tenor sax. Special guests include: Rae Gordon, Sheila Kelly and Kristi Miller on backing vocals; Greg Lyons on trumpet; and Greg Schroeder on trombone. The recording consists of eight tracks with seven of them being band originals.
With the rhythm and percussion providing a substantial Latin flair, if you like to Merengue, Cha-Cha, Mambo or Salsa then "Another Sleepless Night" is right in your wheelhouse. This opening track, although somber in the story it tells, is definitely one you may want to Samba to as well.
"Come On Over" is not anything Michele would ever have to say twice. As a matter of fact, if there were ever an offer I couldn't refuse it would be hearing her sultrily saying "Come On Over, I need some relief. Only your love can satisfy me." From the vocals, to the rhythm, to the entrancing piano and trumpet leads by Brian and Greg, this is one hell of a very sexy song.
Since "No Time" is about life at a frenzied pace, that's a logical pace for the band to be at as well. With the guys in a funk on steroids mode, Michele playfully - and anxiously - sings about making 'instant' coffee, driving her 'fast' car in the 'express' lane, shopping on the 'high speed' Internet, making 'minute' rice and getting 'overnight' deliveries......amongst other quick fixes. Be advised - if you're driving, as this one comes to an end there is no need to pull over.....as I almost did.
The title track, "The Heart Of Memphis" tells the story of Michele And The Love Dealers trip to Memphis. It's a soulful number that touches on the vibe of the International Blues Challenge; the allure of Beale Street; the camaraderie with fellow musicians; and something that I all too well remember - dealing with snow flurries; slick and icy streets; fourteen-degree temperature; and chilling winds. Yep, I was right - there was a song in there somewhere and Michele co-wrote it.
The only cover on the disc is the bands very soulful rendition of "Memphis Soul Stew" (King Curtis). As Michele narrates the instrumental recipe, each performer gets highlighted making it one of the disc's best musical tracks. That said, I'm thinking the band may have thought they were making a triple batch because they were pleasingly heavy with all the ingredients.
Other tracks on "Heart Of Memphis" include: "Dirty Pool," "Cradle To The Hearse" and "Strange Angels."
To find out more about Michele D'Amour And the Love Dealers just go to www.micheledamourandthelovedealers.com. Also, should you have not yet received your copy of "Heart Of Memphis" for airplay, please contact Betsie Brown at www.blindraccoon.com. BTW, when you contact the ladies, please let them know the Blewzzman sent you.


Peter "Blewzzman" Lauro
Blues Editor @ www.Mary4Music.com
2011 Keeping The Blues Alive Award Recipient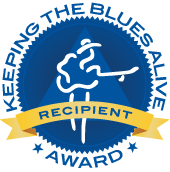 Ray Fuller and the Bluesrockers
"Pay The Price"
Azuretone Records
By Peter "Blewzzman" Lauro © May 2019

So what's a better testimonial than having opened shows for Muddy Waters, John Lee Hooker, Stevie Ray Vaughn, and Buddy Guy? How about Muddy walking onto the stage after Ray Fuller's set and saying "That was some hot slide boy, I could smell the smoke backstage" or John Lee Hooker being so blown away by Ray Fullers opening set that he featured Ray as a special guest at his next show? That's testifying at it's best right there. Yeah, in the forty years Ray Fuller has been fronting The Bluesrockers, he's not just been around the block a few times, he's been around the world a few times as well.
"Pay The Price", which will be released on May 28, is Ray Fuller and the Bluesrockers eleventh release. Along with Ray, on vocals and guitar, The Bluesrockers are: Tutu Jumper on drums: Doc Malone on harmonica; and Manny Manuel on bass. The album features fourteen tracks of which eight are Ray Fuller originals.
"All Aboard".....The "Hoodoo Train" is about to leave and this is one trip you don't want to miss 'cause once you ride, you'll never be the same. On this original track, Ray and his engineers take you on a smokin', rhythm-fueled train ride from Memphis, TN all the way to New Orleans, LA. The trip will take you through many cool places, and Ray will provide you with a musical history lesson along the way.
The opening lines on the title track, another original, are so real and so insightful that I've got to share them with you..... 'Life is a gamble, you've got to live by the roll of the dice. You think the odds are even, Mr. you'd better think twice. A good hand is something few men will ever hold and if you cheat the dealer, you've gotta "Pay The Price'". With Tutu and Manny laying down a strong rhythm behind him, Ray puts on a commanding vocal performance reminiscent of the way Johnny Cash would use that powerful voice of his to grab you and never let go. Oh yeah, this is all going on in the midst of a song long, relentless slide guitar presentation.
Later on, Ray will cover a Chuck Berry song but right here on this original titled "Pearlene" you'll certainly hear Chuck's influence. That said, it's kind of needless to tell you that this one's an all-out rocker with smokin' lead guitar licks.
Nothing quite makes a song about a train work better than a profound rhythm and a smokin' harp, and on "Alabama Train" (Iverson Minter a.k.a. Louisiana Red), Tutu, Manny, and Doc have that covered quite well. With this train slowly chugging along, Ray's pain is quite evident as he sincerely and emotionally tells of being a long way from home with nobody to love him.
"Mean And Evil Woman" is another of Ray's original tracks, and being good old down in the alley slow blues, certainly makes it one of my favorites. Mood inducing, in the pocket rhythm: smokin' harp and blues guitar licks; and gut-wrenching melancholic vocals.....that's what you call the blues.
What's also called the blues is "Bad Luck And Trouble" - something that seems to follow bluesmen like Ray Fuller wherever they go. The upside to that downside is ya get to write and sing some great songs and play the hell out a guitar - and on this particular track Ray's laying down some of the disc's best slide guitar work. Real good stuff right here.
To say that Ray Fuller and the Bluesrockers tore it up on "Tore Up" (Hank Ballad) would be totally understated. It's barely over two minutes and similar to calling the Kentucky Derby "the fastest two minutes in sports", this is the fastest two minutes in blues. Turn it up, hold on and just when you think it's time to catch your breath watch out because.........ah, you'll just have to listen and find out for yourself.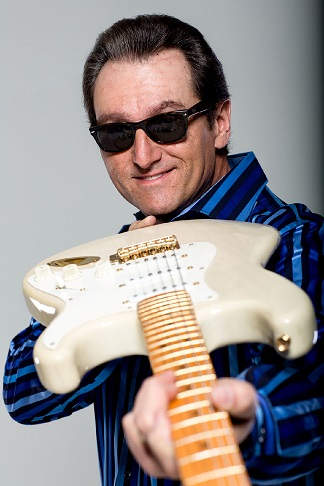 Other tracks on this exciting album include: "Mojo Hand"(Levy/Hopkins/Lewis); "Rollin' And Tumblin'" (McKinley "Muddy Waters" Morganfield); "I Will Not Let You Go" (Chuck Berry); three more originals - "Devil Woman", "Keep On Keepin' On" and "Don't Leave The Man You Love"; and "My Father Was A Jockey" (John Lee Hooker).
If you haven't yet gotten a copy of "Pay The Price" for airplay, or if you just want to learn more about Ray Fuller and the Bluesrockers, please contact the band at www.rayfuller.com. As usual, please tell them their buddy the Blewzzman sent you.


Peter "Blewzzman" Lauro
Blues Editor @ www.Mary4Music.com
2011 Keeping The Blues Alive Award Recipient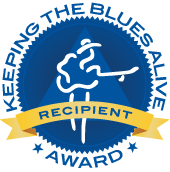 "Blues From The Burgh 5"
A CD Compilation Celebrating The Music Of Western PA
Produced By: The Blues Society Of Western PA
By Peter "Blewzzman" Lauro © May 2019

"Blues In The Burgh 5" is a compilation CD that contains thirteen tracks by thirteen different bands. Although all the tracks are original, some of them are not actually performed by the writer and although some of the bands may not actually reside in Western PA - or anywhere in PA for that matter, they are all indeed member bands of the Western PA Blues Society.
Since this is a compilation CD I want to make sure that I touch on all the tracks and mention all the bands and their members. That said, my comments will have to be brief.
"Accidental Theft" (Barbara Blue) is performed by "The Queen Of Beale Street" and now "Blues Music Award Winner" Barbara Blue on vocals; Scott Scharrad, Will McFarlane and Dave Smith on guitar; and Buernard "Pretty" Pudie on drums. With a world-class lineup like that, you gotta know there's some serious rhythm, lead and slide guitar and blues-belting going on. Yeah! There really is.
"Xtra Xtra" (Jill West) is performed by Jill West on vocals; and Blues Attack, who consist of: Greg Krupa on guitar; Hank Refetto on bass; Nick Crano on drums; and Steve Binsberger on keyboards. Being a fan of Jill West & Blues Attack for about twenty-five years now, I knew this would be a smoker. Just like Barbara did in the above track, Jill is belting the hell out of the blues on the vocals, Greg's laying down some crazy good blues guitar licks and a non-credited harmonica is absolutely on fire.
"Bad Attitude" (Max Schang) is an all-out rocker by a power trio consisting of Max Schang on guitar; Tim Graziaon on bass; and Jim Richley on drums. Make sure you're dancin' shoes are on for this one.
"Bed And A Bottle" (Cheryl Rinovato) is a concert hall quality performance put on by: vocalist Stevee Wellons; guitarist Cheryl Rinovato; keyboardist Steve Binsberger; bassist Jim Spears; and drummer Allen Muckle. I'm only four tracks into the field here but I'm calling this masterfully done ballad one of the front runners for the disc's best track. Steve and Steve nailed the vocals and the organ leads.
"Bottle Full Of Blues" (Jeff Fetterman) is a scorching slow blues number by the Jeff Fetterman Group that includes: Jeff on guitar and vocals; John McGuire on drums; Ralph Reitinger III on bass; and Anthony Brown on keyboards. With the guys in that oh so perfect slow blues groove behind him, Jeff takes this one and runs with it. His emotion-filled vocals and stinging blues guitar licks are totally masterful. It's songs like this that I often say are "Song Of The Year" worthy. WOW!
There is no question in my mind that when this one comes on you will "Shake That Thing" (Dan Bubien) of yours - and if I'm wrong, you should call a doctor. This one features Dan Bubien on slide guitar & vocals; Shawn Mazzer on guitar; Christian Caputo on bass; Mark Pollern on drums & percussion; and Charlie Barath on harmonica. Collectively they are called The Delta Struts and collectively they are absolutely on fire.
"Ordinary Guy" (Bubs McKeg) is performed by the Aces: Bob "Bubs" McKeg on guitar & vocals; Terry Bates on drums; Mike Sweeney on bass; John DeCola on keyboards; Frank Glove on lead guitar; and Charlie Barath on harmonica. This is a well done medium tempo shuffle that I really would love to hear the original version of. Somehow the mix on this just didn't do the well-performed song justice.
This next track is done by another fabulous "Lady Of The Blues" (Steve Nestor) - Miss Freddye. Joining this fabulous Blues Music Award nominated vocalist are: Kid Anderson on guitar; Endre Tarezy on bass; June Core on drums; Eric Spaulding on tenor & baritone saxes; John Holblaib on trumpet; and one hell of an unnamed organ player. Since I can use one word, being brief on describing a song has never been easier....POWERFUL!
"Ease Me Down" (Mike Sweeney) is performed by: Jimmy Adler on guitar and vocals; June Core on drums; Kid Anderson on bass and Jim Pugh on keyboards. When a talented vocalist and guitarist like Jimmy Adler surrounds himself with three Blues Music Award nominees/winners you should expect nothing less than perfection. FYI - by clicking this link you can read my review of Jimmy's 2015 release titled "Grease Alley" - which also features these same band mates...https://www.mary4music.com/CD66.html#CDJimmyAdler1.
"We Walk On" (Mike Sweeney) is performed by Hoodoo Drugstore and they are: Bob "Bubs" McKeg on lead vocals; Robert Peckman on vocals & percussion; Larry Seifers on harmonica; Jim Daugherty on slide guitar; and Mike Sweeney on bass. This is a percussion powered call and response/Gospel style song that was very easy to sit back and get peacefully lost in.
"Mama She Knows" is soulfully performed by Lori Russo & The Uppercuts who are: Lori on vocals; Frank Glove on guitar; Larry Seifers on piano and organ; Mike Sweeney on bass and Bob Breide on percussion. It's a foot tapper, sing-a-long type song that features outstanding harmony vocals.
"Down To Memphis" is an original by The Nied's Hotel Band and they are: John Vento on vocals; Tim Hadley and Jim McCullough on guitar; Russ Oblinger on bass; Ron Beitle on drums; Fred Delu on keyboards; and Ed Jonnet on saxophone. If the term "Memphis Soul" means something to you then you'll know how good this one is.
"You Can't Fix Lonely" is smoking original by The Aris Paul Band who consist of: Aris on guitar and vocals; Johnny Rooster on harmonica; Alexander Peck on drums; and Tyan Masters on bass. Ya know those kinds of songs where the band goes full throttle from start to finish causing the audience to go absolutely nuts? Yeah, this is that song.
As brief as I may have been, here's a sentence that applies to all thirteen tracks. Every track was excellent and worthy of airplay.
To find out more about "Blues In The Burgh 5" - and the bands that were a part of it - just go to www.bswpa.org, and if you'd like a copy for airplay just contact Jonnye at 2golfers2@comcast.net. As usual, please tell them that you were referred by The Blewzzman.


Peter "Blewzzman" Lauro
Blues Editor @ www.Mary4Music.com
2011 Keeping The Blues Alive Award Recipient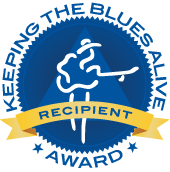 Kelly's Lot
"Can't Take My Soul"
Publicity: Blind Raccoon
By Peter "Blewzzman" Lauro © May 2019

Let me be one of the first to say "Happy Silver Anniversary" to Kelly and her Lot. Amazing as it is, in just a few short months (October), Kelly Z and her band mates - be it one, or up to seven of them - will be celebrating twenty-five years performing. Take a bow guys, that's something to be proud of. As a matter of fact, take a second bow, because releasing fourteen albums in that period of time - one about every twenty-one months - is another amazing feat.
As mentioned, "Can't Take My Soul" - which contains twelve original tracks of various blues related styles - is indeed the fourteenth release for Kelly's Lot. On it, the band consists of Kelly Zirbes on vocals, acoustic guitar and whistling; Perry Robertson - her partner from pretty much day one - on guitars; Matt McFadden on bass; and Michael Sauer on drums. Other musicians involved include: Michael Mason on drums; Bobby Orgel on keys; Rob Zucca on lead guitar; Frank Hinojosa on harmonica; Jean Paule Monshe on accordion; Eddie Baytos on accordion and washboard; Jean-Francois Thomas on vocals; and Jeri Goldenhar, Andrew Mushin, Jenna Mushin and Aviva Maloney on background vocals.
The disc opens with a smoker titled "All I Ever Want Is The Blues" and as Kelly mentions Muddy Waters, B. B. King, Bessie Smith, Robert Johnson, Stevie Ray, Etta James, Howlin' Wolf, Buddy Guy, Koko Taylor, and Bonnie Rait, it's quite evident that the people who gave them to her are the very ones we all need to thank for doing the same for us.
On a song that addresses current issues, Kelly showcases her powerful and range roving vocals while emotionally and wholeheartedly advising us that "All Hope Ain't Lost". The well-produced use of echoing and the addition of the harmonious background vocals add an anthem quality to the already compelling lyrics. Nicely done!
Get out your Mardi Gras beads, put your dancin' shoes on and turn this one up a bunch of notches. "Woe Is Me" is one of the two tracks that feature the accordion and on this one, Eddie Baytos will take you to the French Quarter in thirty seconds or less.
With the rhythm section in a relaxed mood behind her, this one's all Kelly. It's a beautifully written, beautifully sung love song on which Kelly's peace of mind is completely evident. Hearing her so happily and so genuinely singing about being "Safe And Warm" is a testament to the song's lyrics.
Having never heard of French bluesman Jean-Francois Thomas, as I do at the end of every review where I suggest you go to the artists' website to find out more, I will be doing just that for him. On this duet titled "Rise Up (Leve-toi)" he and Kelly exchange vocal forces - and languages - as they take turns singing the song in French and English. This excellent track also features Rob - speaking in blues - on a killer guitar solo.
Often performing as a duet, Kelly and Perry have mastered the singer, songwriter, acoustic guitar thing. If you need to hear a lot more on that, just give "Little Bit Of This" a listen or two.
So where the last song that featured the accordion took you to N'awlins, this one - with Jean Paul Monshe doing the squeezing - will take you right to the streets of Paris. It's titled "Mon Ami" and it also features French and English lyrics with Kelly effectively performing both. I'd like to also offer special kudos and a thank you to Kelly for her most beautiful whistling on the song. It brought back fond memories of growing up hearing my father always pitch perfectly whistling to songs on the radio. Because of that, I'm a big fan of the lost art.
Other tracks on "Can't Take My Soul" include: "Alyssa," "Broke Myself," "Let It Breathe," "Dirt" and the title track, "Can't Take My Soul."
To find out more about Kelly's Lot just go to www.kellyslot.com. Also, with a release date of May 17, radio hosts should be receiving your copy of "Can't Take My Soul" for airplay very soon. Should that not happen, please contact Betsie Brown at www.blindraccoon.com. BTW, when you contact Kelly or Betsie, please let them the Blewzzman sent you.


Peter "Blewzzman" Lauro
Blues Editor @ www.Mary4Music.com
2011 Keeping The Blues Alive Award Recipient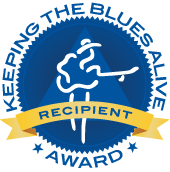 James Buddy Rogers
"Everytime" (Live)
JBR Records
By Peter "Blewzzman" Lauro © April 2019

James Buddy Rogers is a long time member of the Mary4Music family. Back in 2012, not only did we review his "My Guitar's My Only Friend" CD but that CD wound up being my personal favorite of all the reviews we did that year, earning it the 2012 "Blewzzy Award". The very next year, the title song from that CD was part of our nine CD compilation series - Mary4Music Presents: "Keeping The Blues Alive - Volume Three".
Since then, James has been nominated ten times in five other awards ceremonies including The Juno Awards, The Maple Blues Awards, and The Blues Blast Awards. On top of that, he's represented his blues society several times at the International Blues Challenge in Memphis, where I had the pleasure of seeing him perform most of those times. And if you think that's impressive, which it indeed is, just wait till you read his biography - which I'll tell you how to do later.
"Everytime" consists of five original tracks that were recorded live on the second day of a two-day show at The Blues Can in Calgary, Canada. The interesting part about the recording is that James Buddy Rogers - on guitar and vocals - and his bassist - Slammin' Mike Wedge - had just met the drummer - Mike Woodford - the night before, and this was only the second day they ever played together. That said, had you and I not read that in print, our ears would not have told us so - this talented trio nailed the set.
The disc opens with an instrumental titled "Puddle Jumper". It's a shuffle that's a perfect introduction to the band. It features 'old' and 'new' Mike in a smoking rhythm groove and James showcasing his rhythm and lead guitar talents. When you're as smooth as this there's nothing fancy necessary.
"Come Back To Me" finds the band in a similar groove but at five-and-a-half minutes in length, we happily get to hear James on some very nicely done, extended guitar leads. On top of that, the track also showcases his smooth and soulful vocal style. Another good one for sure.
The title track is more of a slow, bluesy ballad - the kind that always perks my blues ears up. Lyrically, it's a beautiful love song being sung to a lady that not only drives James wild with everything she does but it's "Everytime" she does it, as well. With both Mikes in the perfect rhythm groove for this type of a track, this one's all James. Spot on emotional and tender vocals and goose-bump inducing blues guitar licks.
What I found very impressive about the bands delivery on these, and the disc's other two tracks - "Can't Get You Off My Mind" and "All I Need" is that unlike other blues trios, they never took it over the top. Too often three-piece blues bands turn into three-piece rock bands but James Buddy Rogers, Mike Wedge, and the new guy - Mike Woodford did indeed stay true to the blues. Nice job guys!
For more on James Buddy Rogers, and to read about that bio I touched on earlier, just go to www.jamesbuddyrogers.com. While your there, please tell him his buddy the Blewzzman sent you.


Peter "Blewzzman" Lauro
Blues Editor @ www.Mary4Music.com
2011 Keeping The Blues Alive Award Recipient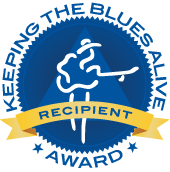 Rosie Flores
"Simple Case Of The Blues"
The Last Music Company
By Peter "Blewzzman" Lauro © April 2019

So as a seasoned fan of many genres, you find yourself standing in front of a jukebox unable to decide what the heck to play. You're torn between something bluesy; something soulful; something country; possibly a bit of pop or rock; or maybe even something jazzy. Let me make this easy for you - just play "Simple Case Of The Blues" by Rosie Flores. As Frank de Blase, of Rochester City Paper, so correctly put it - "So they're calling it a blues record, huh? Well I'm here to tell ya it's so much more"......so am I, Frank!
Making music for over four decades - and in what seems like twice as many genres - "Simple Case Of The Blues" is Rosie Flores' thirteenth release. On it, Rosie - on vocals and lead guitar - is joined by: Kenny Vaughn on lead guitar; Charlie Sexton on rhythm guitar and percussion; Dave Roe on electric and upright bass; Jimmy Lester on drums; T Jarrod Bonta on piano and Wurlitzer; Michael Flanigin on Hammond B3 organ; Cindy Cashdollar on lap steel guitar; Greg Williams on saxophone; Kevin Flatt on trumpet; Paul Deemer on trombone; and Robert Kraft, Sheree Smith, Michael Hale and Angie Kogutz on background vocals. The album features eleven tracks with Rosie having a part in penning three, and the rest a mix from notable names from various musical arenas.
According to the lyrics of Roy Brown's "Love Don't Love Nobody" - some of which refer to love as being the devil and being the cause of his downfall - he really seems to have had one hell of a bad experience. That said, putting those heartaches to music did account for a damn good blues song. This smokin' shuffle features hip-shakin' rhythm; prominent piano leads; dazzling, dual guitar leads; and Rosie belting it out like it is her story being told.
So with her emotional and heartfelt vocal presentation on "Mercy Feel Like Rain" (Cowie/Close), I'm finding myself hoping that Rosie's visit to blues turns into a long and prosperous one. Between those scorching vocals and her stinging guitar leads, this spiritual ballad is right in her wheelhouse.
She's stressed, depressed and really a mess; She's dazed, crazed and a little amazed; She's disappointed and her heart's blown a fuse; on this original track, all of Rosie's relationship woes add up to a lot more than a "Simple Case Of The Blues".
"Till The Well Runs Dry" (Wynona Carr) is definitely one for the dancers and with Rosie sounding like a blend of a handful of fifties pop stars, those dancers may just feel like doing the mashed potato, the twist, the watusi or the monkey. The smokin' horns and lively backup vocals give this one a big push.
Taking Dwight Yoakam's "If There Was A Way" and turning it into a fifties style soulful and bluesy ballad was pure genius on Rosie's part. Showcasing deep emotion, pure power, amazing range, and complete control, this was by far her best vocal performance on the disc. Kudos are also in order for the heavenly backup vocals, the outstanding guitars, the intense rhythm and Cindy's masterful lap steel highlights.
Kiss her, hug her, love her - often - and don't let her have to tell you twice. "That's What You Gotta Do" (Odom/Baron/Wilshire) if you want Rosie to be your baby. Sounding sassy, sultry and stern, that sounds like an offer you shouldn't refuse. The swing dancers will be all over this one. Great horn and piano highlights.
This original track is titled "Teenage Rampage" but band rampage could have also sufficed. It's one of those kinds of songs where the band seems to be playing it more for their own amusement but everyone else loves it as well. It's just a bunch of good musicians rapidly cutting loose and having a good ol' time.
The disc closes with a version of Wilson Pickett's "If You Need Me" and as I'm sitting here being blown away I've come to the conclusion that I want to hear a full album of Rosie Flores doing these old school, fifties style R&B songs. Whatchya think, Rosie?
Other tracks on this dynamite disc include: "I Want To Do More" (Leiber/Stoller), "Drive, Drive, Drive" (Flores/Gladstone) and "Enemy Hands" (Roe/Alford).
For more about Rosie Flores, just visit her at www.rosieflores.com; for more on the label check them out at www.lastmusic.co.uk; and should you need a copy of "Simple Case Of The Blues" for airplay, just email Lisa Best at lisa@lastmusic.co.uk. Whomever it is you visit or contact please tell them the Blewzzman sent you.


Peter "Blewzzman" Lauro
Blues Editor @ www.Mary4Music.com
2011 Keeping The Blues Alive Award Recipient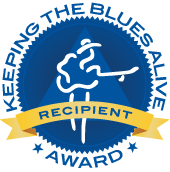 AG Weinberger
"Reborn"
Bigfoot Records
Publicity: Blind Raccoon
By Peter "Blewzzman" Lauro © April 2019

Since it still holds true today, some twelve years and several releases later, I thought I'd share the opening paragraph from a review I did of an AG Weinberger CD back in January of 2007.......... "Anyone out there remember a singer - and I use the term loosely - by the name of Bobby Pickett? Here's a hint - the band's name was Bobby "Boris" Pickett & the Crypt Kicker Five. Well back in 1962, and every Halloween since then, he's had a hit with a song called "The Monster Mash" - the dance that irked Dracula for replacing his "Transylvania Twist". Well, they're still dancing in Transylvania, but AG Weinberger - "The Transylvanian Blues Man" now has them doing the boogie-woogie to the blues. Apparently, over the last few years, the blues have taken Romania by storm. After listening to "NASHVILLE CALLING", my bets on AG having a lot to do with that"..........
Although he's often referred to as a blues musician, AG Weinberger prefers his music to be described as "related to the blues". "Reborn", AG Weinberger's ninth release, is a testament to that. It features twelve tracks - of which ten are originals - that explore a wide range of styles yet never deviating that far from the blues.
On "Reborn", AG Weinberger - on all guitars, lap steel guitars and vocals - is joined by: Cseke Gabor on keys, organ and piano; Pusztai Csaba on drums and percussion' Hars Viktor on bass and double bass; Voga Viktoria and Pusztai Kabelacs Rita on background vocals; and special guest Bob Margolin on slide guitar.
The disc opens with a song on which the lyrics will be quickly recognized but the music most likely won't. AG and the band took Willie Dixon's classic "Wang Dang Doodle" and successfully wanged, danged and doodled a modern jazz sound into it. The track's highlighted by Cseke, Pusztai, and Hars beautifully sounding like a three-piece combo you'd hear in your favorite local jazz lounge, and AG keeping it very bluesy on the vocals while laying down some quite jazzy guitar chords. This interpretation was perfectly pulled off.
The jazzy groove stays right in place on "Sweet Little Number" but AG gets a little down and dirty on some hot and bluesy guitar leads. You may think you recognize the song but be careful as you attempt to sing-along here. Just as you're about to say "she's barefootin", you'll be stopped in your tracks.
For AG, which side of the tracks he was born on isn't an issue but being born "On The Wrong Side" of the blues is. Kind of makes you wonder if being born on the wrong side of the tracks may have changed that. As they've been all along - and unquestionably will continue to be, Cseke, Pusztai and Hars are magnificent on the piano, drums and bass and along with some heartfelt and melancholic vocals, AG does a fine job of channeling some of that pain he's feeling right through his lap steel guitar.
If you want to highlight one of the tracks on your album with a slide guitar then use Bob Margolin and make it just that - a highlight! Hearing Bob's masterful sliding throughout the track, culminating into a sparring session with AG on some closing licks, turns "The Fool's Lucky Day" into the listener's lucky day.
Since you already know my take on the outstanding musicianship involved here, and with this track individually highlighting all of them, let me simply say that "Slippery Slope" will most likely be six minutes of some of the best jazz-blues fusion you may ever hear. End of story!
Being from Detroit could have been a reason Johnnie Bassett knew a thing or two about a Cadillac, and anyone who ever heard him play and sing certainly knows he knew a thing or two about the blues. Doing Johnnie's song justice, AG knows a thing or two about those "Cadillac Blues", as well. This one isn't at all "blues related", it's straight up blues and you can feel comfortable calling AG a "blues musician" on this one.
Other tracks on what I'm calling a must have CD include: "It Wouldn't Be Enough," "Just One Minute," "Shoot," "Caroline," "Reborn" and "I Am The Water."
To find out more about AG Weinberger just go to www.agweinberger.com and if you've not yet received a copy of "Reborn" for airplay, please contact Betsie Brown at www.blindraccoon.com. Regardless of whom you contact, please tell them the Blewzzman sent you.


Peter "Blewzzman" Lauro
Blues Editor @ www.Mary4Music.com
2011 Keeping The Blues Alive Award Recipient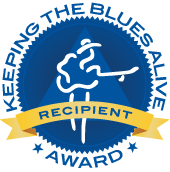 Carly Harvey
"Kiss & Ride Vol. 1"
Self Released EP
By Peter "Blewzzman" Lauro © April 2019

Carly Harvey's music is a good balance between blues, jazz and soul and she is said to have a sound that brings to mind the likes of Ella Fitzgerald, Etta James, Bonnie Raitt, and Nina Simone. She is based out of Washington, DC and is a two-time International Blues Challenge representative of the DC Blues Society (2016 & 2019). In 2016 she was proclaimed "DC's Queen Of the Blues" by Dr. Nick Johnson of WPFW Radio. That's a pretty impressive appellation, even if it only pertains to a small geographical area.
It was at that 2019 IBC, in which she advanced to the semi-finals, where I had the pleasure of meeting Carly. She signed up for an appointment with me (Mary4Music) at the Blues Foundation's "Speed Dating Clinic" in which IBC participants were given a ten-minute opportunity to meet with industry representatives for some one-on-one mentoring. When the bell rang and Carly walked off to her next mentor, I remember having been very impressed with this young lady's enthusiasm and confidence and thought to myself that if she sticks with it, she just might go somewhere in the genre. I now know why Big City Blues Magazine listed her as "One of the youngest blues artists to watch". To that, Mary4Music says ditto.
The Musicians on "Kiss & Ride Vol 1" include: Carly Harvey on vocals and piano; Holly Montgomery on bass; a long time friend of mine - Jose Ramirez on guitar; David Gorozdos on keys and backing vocals; and Sol Roots on guitar. Being an EP, the disc only contains four tracks - all of which are Carly Harvey originals.
"She Ain't Me", kicks things off with a very good first impression. It opens with Holly and Andy in a deep rhythm groove on the bass and drums - in which David soon adds to with an equally deep organ groove - which the three of them stay locked in throughout the track. Right there with them is Jose, sounding smooth on the rhythm and sharp on the lead guitar, and with all this wonderful music going on behind her, Carly's working her magic on the vocals, showcasing her sassy style and roving range.
It took all of this tracks opening two seconds for me to know I was about to be in slow blues heaven. With a tight and smooth organ led rhythm fueling him, right off the bat Jose gets into a killer sixty-second slow blues riff and from then on there was no looking back. As soon as Carly starts soulfully and emotionally belting out the songs' melancholy lyrics you get the feeling that Dr. Nick Johnson's proclamation may have hit the nail right on the head. Take it from me, if this kind of blues doesn't excite the hell out of you then "You Ain't Living Right".
"You Don't Have To Buy Me" features Carly roaming all over the vocal charts. From the highs to the lows, with everything in between - including stretching and holding notes - she's nailing it all. Musically, it's another excellent performance with Jose and David once again stepping it up on the guitar and organ highlights.
Also on the disc is a track titled "Either Way".
If you'd like to find out more about DC'S Queen of the Blues, check her out at www.carlyharvey.com. When you do, please tell her the Blewzzman sent you.


Peter "Blewzzman" Lauro
Blues Editor @ www.Mary4Music.com
2011 Keeping The Blues Alive Award Recipient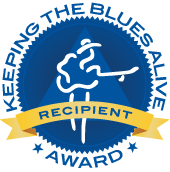 Kenny Parker
"Hellfire"
Rock-a-while Records
Publicity: Blind Raccoon
By Peter "Blewzzman" Lauro © March 2019

At the close of all my reviews, I always list the artist's website and suggest to the reader that if they'd like to find out more about the artist I'm reviewing, they now know how to do it. Occasionally - and this is one of those times - I need to do just that myself. That's where I learned that Kenny Parker not only was influenced by Albert King but he also took Albert's advice and got a job on the "Cadillac Assembly Line". Full-time autoworker by day, part-time blues man by night, could very well be the reason that "Hellfire" is only Kenny's third release in approximately twenty-five years. That said, from what I'm listening to, I'm sure that's all about to change.
On "Hellfire", the Kenny Parker Band consists of: Kenny Parker on guitar and bass; Dan Devins on vocals and harmonica; Mike Marshall on bass; Dave Marcaccio on drums; and Jim McCarty on guitar and slide guitar. Additional musicians for the project include: Leonard Moon and Chris Codish on piano and organ; Bill Heid on piano; and Brian Miller on harmonica. Of the disc's twelve tracks, eleven are Kenny Parker originals.
So I'm really curious here - does telling a woman "I can have any girl in the world I want but "I've Got My Eye On You"' make you the complimenter or the complimentee? I'm guessing a slap in the face may be a more expected response than a "thank you". In either case, this rockin' shuffle features Mike Marshall and Dave Marcaccio laying down a real tight foot stompin'/knee slappin' rhythm; Kenny Parker and Jim McCarty sparring on smokin' guitar leads; Bill Heid with rollicking piano leads; and Dan Devins blowin' the hell out of the harp and sounding so smugly confident on the vocals that maybe he can have any girl in the world.
While addressing the possibility of losing your lover to another, can you take the proverbial "I'd rather go blind" line and make it even more profound? On "Blind And Paralyzed", Kenny Parker did. This very bluesy Muddy Waters sounding, baby please don't ever leave me type song, features some serious blues guitar and blues harmonic licks by Kenny and Brian Miller.
Alrighty then! Things just went from "I'd rather be blind and paralyzed than to have you leave me" to kicking out the cheatin' bitch and saying "Bye Bye Baby." This one's a rhythm fueled rocker with a Chuck Berry meets Jerry Lee Lewis type guitar and piano slug-fest highlighted with vigorous slide guitar work from Jim.
According to the Kenny Parker Band, the definition of "Hellfire" is: noun - a woman (most likely a redhead) who's so fine she'll set your heart on fire, but if you get too close your soul will surely burn; a woman who'll make a preacher man roll and tumble and even make a blind man cry, she can make you happy then make you want to die; In other words she's pure hellfire! Musically, it's as compelling as the story about Ruby Red.
"Dance With Me" is exactly what the crowd will say to each other when this one comes on at the band's live shows. With It's powerful and relentless rhythm; it's aggressive and rocking guitar leads; and it's exuberant and adrenaline-inducing vocals; if you're not out on the dance floor you probably need your pulse checked.
"I'm Missing You" is a tender ballad on which Dan Devins soulfully and emotionally sings - and talks - his heart out. The song has a bit of a country vibe and if you put it in the hands of a Chris Stapleton or a Blake Shelton, I'm calling it a huge hit. Musically, with its soft rhythm and soothing piano and guitar leads, it's as beautiful as it is lyrically.
This is one of those tracks that has a few of those things, that when combined, generally make a song my favorite of the lot - slow, scorching and gut-wrenching blues with stinging guitar leads and many minutes of it. That said, "Back Up Plan" was seven minutes of pure unadulterated blues bliss. Right now, the Blewzzman is a very happy man.
Other tracks on this must have CD include: "Baby Come Back To Me," "Goin' In Circles," "But Then We Danced, " "Half Crazy" and "Hard Times In The Land Of Plenty" (D. K. Dykes).
Although this release may have been a bit late for the 2019 Blue Music Awards nominating process the timing is perfect for the 2019 Blues Blast Awards. If it was submitted, I won't be surprised to see it get a nod.
To find out more about Kenny Parker just go to www.kennyparkerband.com and if you've not yet received a copy of "Hellfire" for airplay please contact Betsie Brown at www.blindraccoon.com. Regardless of whom you contact, please tell them the Blewzzman sent you.


Peter "Blewzzman" Lauro
Blues Editor @ www.Mary4Music.com
2011 Keeping The Blues Alive Award Recipient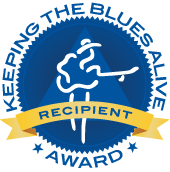 Laurie Jane & The 45s
"Late Last Night - Elixir Of Sara Martin"
Down In The Alley Records
By Peter "Blewzzman" Lauro © March 2019

Although I'm not a big fan of doing this, every once in a while something is written in a one sheet or at a bands website that is worthy of repeating word for word. That said, the best way to describe Laurie Jane and the 45s is to use their own words....."Laurie Jane and the 45s are Louisville, Kentucky's rising blues sensation. Laurie Jane Duggins' vocals carry a torch for classic singers of the 40's and 50's while the band delivers Chicago blues swagger infused with the raw energy of early rock pouring out of Memphis. Their soulful originals and unique interpretations of classics delight any blues-hungry audience."
"Late Last Night - Elixir Of Sara Martin" is the band's second release and its mission was to pay homage to Louisville's own, Sara Martin. As Cort Duggins tells it on the disc's liner notes, Sara could very well have been blues music's most noteworthy unknown artist. A singer/songwriter, who recorded on the Okeh record label, Sara never quite reached the popularity level of contemporaries such as Bessie Smith and Ma Rainey. Do yourself a favor and do some research on her.
Laurie Jane And The 45s consists of Laurie Jane Duggins on vocals; Cort Duggins on guitars and piano; Jason Embry on bass; and Scott Dugdale on drums; Guests include: Brian "Boss" Hogg on saxophones; Screamin' John Hawkins on guitar; and Eric Snyder on trumpet. "Late Last Night - Elixir Of Sara Martin" includes twelve old school cover tracks - some of which were penned by Sara herself - that fit right into the disc's M. O.
"Blind Man Blues" (E. Green/B. McLauren) sounds like something you'd hear coming out of a speakeasy during the roaring twenties or a honky-tonk on Bourbon Street during any era. It's a lazy shuffle that features Laurie vocally stepping back in time to a period she would have easily been a star in. She's a natural when it comes to that slow, sultry singing style that was so prevalent of the time. Musically, with a relaxed rhythm highlighted by Eric's steamy trumpet leads and Cort's easy-going ivory tickling; and Screamin' John's subtle yet stinging guitar leads; the band's got the mood set just right.
Not really knowing what Sara Martin sounded like, I'm guessing that Laurie Jane nailed her style and sound on a song of hers titled "Strange Lovin' Blues". Scratches included, the disc's producers deserve kudos for perfectly re-creating the sound of a very old 33 1/3 RPM record. Actually, so do Laurie Jane and the guys.
On another Sara Martin track, the emphatic tone of voice in which Laurie Jane says he's "My Man" makes it pretty obvious she's serving notice to all other women. Don't even think about it ladies! With Scott and Jason laying down deep rhythm tones behind him, this one features some amazing pickin' and slide guitar work by Cort.
"Pleading Blues" is the third of five Sara Martin tracks. It's also another of the three tracks that my late father might recognize from his younger radio listening days. It's a duo featuring Laurie Jane and Cort - a.k.a. Mr. & Mrs. Duggins - working their magic on vocals and acoustic guitar.
"I'm Gonna Be A Lovin' Old Soul" (S. Martin/C. Hayes) is the disc's most contemporary track and my personal favorite. It features the beautifully voiced Laurie Jane showcasing some very nice range; Hubby Cort showcasing some very nice slide guitar and fiery piano leads; smoking rhythm by Jason and Scott; and Brian at disc's best on the sax. Good stuff!
Other tracks on this very impressive release include: the title track, "Late Last Night" (Sara Martin); "Achin' Hearted" (C. Williams/S. Williams/C. Johnson); "Sugar Blues" (C. Willaims); "Joe Turner" (W. C. Handy); "Can't Find Nobody To Do Like My Daddy Do" (S. Weaver); "Atlanta" (W. C. Handy/D. Elman); and "'Taint Nobody's Bus'ness If I Do" (Clarence Williams).
In addition to purchasing "Late Last Night - Elixir Of Sara Martin" at the record labels website -www.downinthealleyrecords.com, you can also get it through CD Baby, I-Tunes, and Amazon. Also, I highly recommend checking out Laurie Jane & The 45's at www.lauriejaneandthe45s.com. As usual, please tell Laurie Jane and/or Mike Suttles that the Blewzzman sent you.


Peter "Blewzzman" Lauro
Blues Editor @ www.Mary4Music.com
2011 Keeping The Blues Alive Award Recipient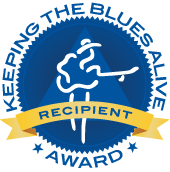 Click Here To Return To The CD Review Index
Click Here For The Blues Portal
Click Here For The Indie Portal
Click Here To Visit Our Music Gift Shop


---
Want your CD reviewed?
Click HERE to email us for information.






*All logos and trademarks in this site are property of their respective owner.
Additional content © 1998-2020 Mary4Music.com. All Rights Reserved.