Blues CD Reviews 66



Joe Survival Caruso
"You Never Had These Blues"
Lakehouse Records

By Peter "Blewzzman" Lauro © February 2016
If I had not read in the liner notes that Joe Survival Caruso's latest release - "You Never Had These Blues" - was recorded live at Orlando Brewing, I may not have ever realized it was indeed a live recording. Happily, it has none of the annoying background noises, none of the distracting out of time hand clapping by hundreds of uninterested hand clappers and none of that performer/audience banter that is sometimes entertaining at the actual show but mostly displeasing on the recording. With that said, those involved in the performance, mixing, recording, engineering and production deserve some kudos for making this sound as close to a studio recording as possible
On "You Never Had These Blues", Joe Survival Caruso - on vocals and lead guitar - is joined by: Herb Ransberg on guitar; August "Auggie" Antoine on bass; and the disc's producer, Reno Mussatto on drums. All eight of the disc's tracks were written by Joe Survival Caruso.
The title track, "You Never Had These Blues", is typical of what Joe and the band are all about. They just get up there, lock themselves into a tight rhythm groove and belt out good old fashion blues, both musically and vocally.
Calling "Yearnin' And Burnin" a smoker is an understatement for sure. As a matter of fact, because I couldn't sit still enough while it was on, I had to wait for the song to end before I could write about. Joe and Herb are killing it on the guitars and Reno is totally on fire on the drums. Whew!
Unlike Delbert McClinton, Joe Survival Caruso is "Standing On Solid Ground". And although he's been knocked in the head and left for dead; abused and misused; betrayed, heart broken and made a fool of; he intends to stand on it till the day that he dies. That pretty much leaves no question as to why he uses "Survival" as his middle name (by the way, reading his bio provides a lot more insight on that). Musically, this is one hell of a fiercely funky track with some wild guitar and intense rhythm work.
When the band performed this song at the show I'm sure everyone at the brewery immediately started dancing. It's another one of those songs you just can't stand still to. I'm also sure that as the catchy chorus line came around they all joined in with "You Belong To Him".... you belong to him.... you belong to him.... As a matter of fact, I'm singing along with Joe right now.
This disc closes with possibly it's best number - "Things Ain't Been The Same". Although Joe belts the hell out of the short, repetitive vocal versus, it's the long instrumental breaks that highlight the track. The tandem rhythm guitar work had me swearing I was hearing an organ, Joe's lead guitar break outs are the best on the disc and Reno & Auggie are just tearing it up on the drums and bass. Great work!
Other tracks on "You Never Had These Blues" include: "See You In The Mornin", "Waitin' On Love" and "Thunder And Lightin".
www.lakehouserecords.com is where you now need to go. That's where you'll be able to pick up the disc, find out a lot more about Joe (do read his bio), and be able tell him and Reno that the Blewzzman sent you.
Peter "Blewzzman" Lauro
Blues Editor @ www.Mary4Music.com
2011 Keeping The Blues Alive Award Recipient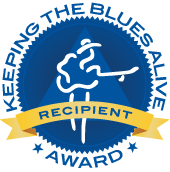 Allen-Lamun Band
"Maybe It's A Good Thing"
MadLeftMusic

By Peter "Blewzzman" Lauro © January 2016
Since I communicate with Dave Allen and Laura Lamun on a regular basis, they've told me many times just how happy they are about having recently relocated to Nashville, TN. Now I'm hearing it through their music. On their second release, "Maybe It's A Good Thing", Dave Allen - on lead, background & choir vocals; drums; percussion; and harmonica; and Laura Lamun - on lead, background & choir vocals; joined forces with some of the "Music City's" finest blues musicians. They are: Jake Hill on piano, strings and Hammond B3 organ; Randy Coleman on bass; and Kenne Kramer on electric guitar. Other special guest musicians include: Steve Boynton and Donnie Miller on electric guitar; Larry van Loon on piano and Hammond B3 organ; Miqui Gutierrez on tenor sax; and Matt Workman on choir vocals. All twelve of the recordings are Dave Allen and Laura Lamun originals.
"Half Of Me" is a perfect way of describing those indecisive moments all of us have experienced in some way or another. It's about those times when half of you really thinks you want to do something but half of you is also thinking you really shouldn't do it. Although Dave and Laura never actually figure out which half wins, their indecisiveness sure sounded great. On the other hand, both halves of Jake and Steve know what they want 'cause their tearing it up on the keyboards and guitar.
Some of the disc's best vocals can be heard right here on the title track - "Maybe It's A Good Thing". After hearing the track for the first time I mentioned to Laura how much I loved her sound on it and she replied back with "yeah, I got to stretch it out a bit on that one". A bit? No! A lot? Yes! Her lead solos, her harmonizing with Dave, her own background vocal support, her range and her very impressive note s...t...r...e...t...c...h...i...n...g...are all absolutely magnificent. Additionally, with Dave, Randy and Jake all over the drums, bass and organ, the rhythm on this one was some of the best as well.
"I Don't Love My Baby" (she don't love me too).....hmmmm, sounds like some couples I know but I'll not go there. Musically, this one rips. In addition to sharing the vocals, Dave's killin' the kit and blowin' the hell out of a harp, Kenne's smokin' the guitar leads and Jake's wailin' away on the piano. Excellent track!
"Breath Of Fresh Air" has so much FUNK going on I just felt I needed to enlarge the word. Of course, Dave and Randy are all over the rhythm on the drums and bass, but it's the horn section that stands out on this one. And by the horn section I mean Miqui leading the way on sax with all the rest of the horn blowin' actually being provided by Jake's magnificent Hammond skills.
"I Love You Pretty Baby" is this disc's track that automatically gets the "Blewzz Approved" stamp. That happens when the song that's the best slow blues is also the disc's longest track - thereby doubling my pleasure. You've probably already figured it out that the rhythm is right and tight - thanks to Jake's finesse on organ; Steve's guitar leads are ever so soft and slow but yet quite stimulating as well; and Dave's sounding about as soulful as I've ever heard the smooth vocals. Very good stuff!
Wouldn't it be nice if you could tune into a "Good News Channel"? According to Laura, you can - and knowing her like I do - I know she truly believes that. Just give this spiritually uplifting song a listen and I'm sure that her, and the choir, will have you believing it as well. This beautifully sung, beautifully written and beautifully performed song needs to be heard by all of humanity.....and often.
Now don't let the use of St. Nick's nick name in the title of this track trick you into thinking this is a Christmas song. Sure, it will certainly make a great seasonal track but nevertheless, this is a song about someone needing the magic of "Santa All Year". The big question here - as Dave asks Santa - is "does his sleigh work in the summer"? The very cute and well sung lyrics make this one a fun listen.
Other tracks on "Maybe It's A Good Thing" include: "Still Too Soon", "This Ain't A Game", "I Don't Get The Blues", "I'm A Good Man", and "Hightailin' It".
If you'd like to get to know more about Dave Allen and "Little" Laura Lamun, just go to www.allenlamunband.com. While you're there, please tell them that their good friend the Blewzzman sent you. Oh yeah, also tell them I said there's no "Maybe" involved - "It's a good thing"!


Peter "Blewzzman" Lauro
Blues Editor @ www.Mary4Music.com
2011 Keeping The Blues Alive Award Recipient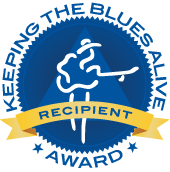 David Julia
"Simple Things"
David Julia Music

By Peter "Blewzzman" Lauro © January 2016
Prelude
During my KBA acceptance speech, I made mention of the fact that although the group of recipients that I was a part of were indeed worthy of the honor, that it was the young artists I had seen in the IBC youth showcase that were actually going to be the people who'd truly be keeping the blues alive. I then went on to say that from what I had heard at that showcase, the future of the blues was in very good hands. That was back in January of 2011, and although then 10 year old David Julia was not a part of that event, this year - at the age of 15 - he will be. At the end of this month, as a representative of the South Florida Blues Society, David Julia will be a part of the Blues Foundation's Youth Showcase taking place during the International Blues Challenge in Memphis . And once again, from what I'm hearing on his debut EP, I feel good knowing that the future of the blues is still in very good hands.


Review
Guitarist, singer and songwriter David Julia has been performing live since the age of seven and by the age of ten he had a regular Friday night gig at a local restaurant. "Simple Things" is his first recording and take it from me, there is nothing simple about it. On this five track EP, David wrote four of the songs and he surrounded himself with some of the best players in the business. Joining David Julia, on guitar and vocals, are: the disc's producer, Mark Telesca (Mark Telesca Band, Blues Dragon & Diunna Greenleaf) on bass; Chris Peet (JP Soars & Southern Hospitality) on drums; and Albert Poliak on Hammond B3 organ.
The disc opens with one of David's originals titled "Just A Matter Of Time". It's a hot number about a hot number who caught David's eye. After laying some lines on her he's so sure he'll win her over that he flat out tells her "it's just a matter of time till I make you mine". From a totally different standpoint, once you listen to this well written, well sung track, David will have won you over as well. As you might expect with this ensemble, the rhythm is spot on and David's guitar playing is nothing short of masterful.
"Simple Things", is another excellent original track. On this one, along with David showcasing his smoking blues guitar licks he also demonstrates an impressive vocal range leading me to believe he'd sound great singing any style of song in any genre of music. As will be the case with all of these tracks, the rhythm - this time led by Albert's organ wizardry - is just monster.
"You Don't Need No Shelter" just solidified one of my above statements. With a smooth jazz vibe going on musically, David's silky vocals kind of reminded of how cool Michael Franks sounded on "Popsicle Toes". This magnitude of versatility at this young of an age is quite astounding.
"I Need To Find My Baby" is a swinging shuffle and with the whole band on top of their game, it may musically be the disc's best track. Although David's just fifteen, one might think as tight as the groups sounds that they've been playing together at least that long.
The only cover on the disc is a B B King song titled "You Done Lost Your Good Thing Now". It starts out soft and slow and then midway through it, David unleashes a staggering and relentless two minute attack on his axe which turns the song into an all out smoker. This is the kind of stuff I remember hearing from another 15 year old about twenty years back and that young man was Kenny Wayne Sheppard.
The one sheet/biography that accompanied the disc starts out with the heading "Who is this kid"? Take my word for it, it will not be long till everyone knows the answer to that question. This kid is David Julia!
To read that bio and learn a lot more about this future star, just go to www.davidjuliamusic.com. When you do, Please tell him his friend the Blewzzman sent you.


Peter "Blewzzman" Lauro
Blues Editor @ www.Mary4Music.com
2011 Keeping The Blues Alive Award Recipient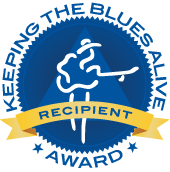 Various Artists
"The Blues Had A Baby"
Louisville's Tribute To Muddy Waters
Down In The Alley Records

By Peter "Blewzzman" Lauro © January 2016
Prelude
The following is a word for word reprint of the One Sheet that accompanied the CD. I felt it makes a statement that needed to be heard.....
"This is a cross genre project featuring some of Louisville's best musicians and bands. The idea behind the record is that many say the blues are dying, that younger music fans are not listening to or interested in the blues as a music form.
We felt that bringing together bands with different backgrounds and tastes would introduce the blues to a different set of fans. What better way to do that than to introduce them to the artist most responsible for electrifying the blues!
Our hope was that they would hear their favorite band cover a Muddy song and wonder about Muddy and the blues. Maybe even do a little research and buy a blues record.
The twelve songs are covered by a Latin group, a Bluegrass band, a jazz duo, two rock groups, an Americana quartet and six blues bands. The songs include some of Muddy's best known and others that are not as well known.
The record was released on October 2nd and is available through CD Baby, iTunes, Amazon and Google Music. We hope you like it."
Mike Suttles, Down In The Alley Records.....
Amen Mike, that's what's called helping to keep the blues alive.


Review
Because I believe that anyone participating on a disc of this magnitude deserves merit, although I may not touch on all of the songs, I'm going to do my very best to list all of the over fifty participating musicians.
After a short intro, the disc opens with "Forty Days And Forty Nights" (Bernard Roth), performed by Lamont Gillispie's 100 Proof Blues. The band consists of a bunch of musicians who have played with the late band leader and they are: Bruce Lively on vocals; Steve Holmes on drums; Jimmy Brown on bass; Dave "Spooney" Witherspoon on guitar; Bill Dean on piano; Mark Bright on saxophone; and Rick Cain on harmonica. The best way to describe this performance is to say it's done in the classic style of Muddy. Great vocals, great rhythm and as expected, outstanding harp, sax and piano highlights. This one was definitely done by seasoned blues veterans.
"Rollin' And Tumblin" (Muddy Waters), is performed by the Latin band very cleverly called Appalatin. They are: Yani Vozos on guitar & vocals; Fernando Moya on charnago; Luis deLeon on harmonica, timbales & cowbell; Steve Sizemore on congas; Jose Oreta on upright bass; and Alex Molina on surdo drum & tambourine. This is not only the most interesting track of the lot but it's also the most surprising. The result of a bunch of musicians of various Latin cultures, playing a bunch of exotic instruments - on a song from a genre outside of their wheelhouse, in a style all their own, is absolutely masterful. I must have played this track about 6-7 times and was mesmerized each and every time. Great track.
It would be a sacrilege to listen to a compilation of Muddy songs and not mention "Got My Mojo Working" (Preston Foster). This one's done by the 10th Street Blues Band who's members include: a legendary bluesman who actually played with some of Muddy's buddies - Sonny Sitgraves on drums; Billy Bird on vocals & harmonica; Pen Bogert on guitar; and Matt Swenson on bass. This is another track that's quite obviously done by another bunch of very talented blues veterans.
We all know that the Blues' baby is known as rock 'n' roll but the blues also has a famous cousin known as jazz. Sometimes they're so very different and other times - like right here on "You Can't Lose What You Ain't Never Had" (Muddy Waters), by Carly Johnson and Craig Wagner - they're so very much alike. Carly's angelic voice and unrestrained range along with Craig's total guitar mastery make this one of the most musically pure and beautiful tracks. Wow!
Us blues fans know better, but to most of the world "You Need Love" (Willie Dixon) is a Led Zeppelin song. Here it's nicely done by Laurie Jane and The 45s, who are: Laurie Jane Jessup on vocals; Cort Duggins on guitar; Jason Embry on bass; and Scott Dugdale on drums. This smoker features hard drivin' rhythm, rockin' leads and kick ass vocals. I'm already a blues fan but this one made me a fan of this blues band.
"Same Thing" (Willie Dixon) was recorded back in 1977 by the late Jim Rosen on vocals & harmonica and Rob Pickett on guitar. As far as acoustic blues goes, this duet obviously had it down pat. I'm always amazed when I hear this type of blues - which with all due respect, is not my blues of choice - and end up getting blown away by what I just heard. And here I sit, amazed and blown away by phenomenal harmonica blowin' and guitar pickin'.
"She's Into Something" (Carl Wright) is done by Da Mudcats and they are: Susan O'Neil on vocals; Doug Lamb on vocals & piano; Gene Wickcliffe on drums; Rob Pickett on vocals & guitar; Mike Lynch on vocals & bass; and Screamin' John Hawkins on vocals. Sandwiched between the excellent opening and closing lead vocals, shared by Susan and Doug, the awesome piano and guitar leads really make this one pop.
"Diamonds At Your Feet" (Henry Morganfield), is performed by the bluegrass band called The Bibelhauser Brothers. They are: Aaron Bibelhauser on vocals & piano; Adam Bibelhauser on vocals & bass; Tavis Conley on drums; Chris Rodafaffer on guitar; and the world renowned, multi award winning Michael Cleveland on fiddle. This track is so good and so well done that in addition to hopefully turning some bluegrass fans into blues fans, it actually turned this blues fan into a bluegrass fan. Thanks guys!
Other tracks on "The Blues Had A Baby" include:
The Tunesmiths (Daniel "Buttermilk" Jackson on lead vocals, Bryce Gil on guitar, Jason Ferguson on drums, Brandon Roush on harmonica & gang vocals, Callis Reed on bass and Anemic Royalty & Alexie Martov also on gang vocals) doing "Mannish Boy" (Muddy Waters, Elias McDaniel and Melvin London);
Mississippi Adam Riggle Band (Mississippi Adam Riggle on vocals & guitar, James Warfield on bass and Lenny Popp on drums) doing "Long Distance Call" (Muddy Waters);
The Ass Haulers (Steven Clark on vocals, Screamin' John Hawkins on guitar, Rick Cain on harmonica, Frank Green on bass and Billy Masterson on drums) doing "Trouble No More" (Muddy Waters);
Tyrone Cotton (Tyron Cotton on vocals & guitar, Screamin' John Hawkins on guitar, Timothy Brothers on bass and Jesse Hall on drums) doing "Can't Be Satisfied" (Muddy Waters).
I don't know that this type of compilation project has ever been done before but I'd sure like to see a lot more record companies give it a shot. Mike Suttles, you should be taking a big bow right about now because you're getting a huge round of applause at the House of Blewzz.
Although "The Blues Had A Baby" is primarily aimed at recruiting new members to the blues community, it's my opinion that the ones already here should hear it as well. To get your hands on a copy just go to www.downinthealleyrecords.com. As usual, please tell Mike that the Blewzzman sent you.
Peter "Blewzzman" Lauro
Blues Editor @ www.Mary4Music.com
2011 Keeping The Blues Alive Award Recipient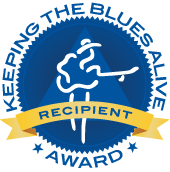 Jimmy Adler
"Grease Alley"
Sprucewood Records

By Peter "Blewzzman" Lauro © December 2015
"Grease Alley" is Jimmy Adler's fourth release and although I haven't yet had the pleasure of hearing the previous three, just looking at the monster talent he's assembled for this project has me believing it's probably his best as well. Joining Jimmy, on guitar and vocals, are: Kid Anderson on upright and electric bass; June Core on drums; Jim Pugh on piano and keyboards; Eric Spaulding on tenor sax; and, on two of the disc's thirteen original songs, special guest Chris Cain on guitar and vocals.
The opening lines to the opening track describe the song to a T (as in T-Bone), and they go just like this..... 'I'm not one for chit chat my phone bill's too much. I don't send out post cards to keep in touch. I'm a guitar man, that's what I am. I try to tell it like T-Bone and "Say It Like Magic Sam". It's a perfectly done shuffle on which Jimmy - through his dynamite guitar and vocals - lives up to the statement. Great track!
This songs title is probably something all of us have said at least once in our lives. It's called "Drank Too Much" and it's about waking up with a wicked hangover. Can you relate? It's highlighted by Jimmy's smokin' slide guitar licks, several sax and piano leads, and words you'll hear often here - absolutely amazing rhythm.
"No Pain" is one of the two tracks that the incomparable Chris Cain appears on therefore easily making it one of the disc's best. Reminiscent of the way B B did it on "How Blue Can You Get", it's blues played the way I like my blues to be played - slow and scorching. Flip flopping back and forth on the lead guitar and the vocals, Jimmy and Chris completely nail this one.
Many songs have lyrics that convey such a strong message when it comes to expressing someone's feelings for another. Some of the strongest I've ever heard are "I'd rather go blind than to see you walk away from me". Imagine loving someone that much....if you can. And now I'm hearing Jimmy Adler's "Love Was Worth These Blues" I'm thinking the same thing. A love that's worth the pain it caused had to be an incredible love. On this melancholy ballad, while being backed by the smoothest of rhythm - led by the incredible piano and organ work of Jim Pugh - Jimmy absolutely sings his heart out.
'Put down your dress "Cordelia" they already had last call. Put down your dress Cordelia, you don't have to show it all.
You got to shake it baby but you don't have to show it all'.
Alrighty then. Sounds to me like Cordelia needed to be cut off about five or six drinks ago. With that said, although Cordelia may be getting looser than most, I'm sure that when this smoker comes on that the dance floor is full of others getting loose as well. I'm blaming Eric and those sexy sax leads.
"What Will You Do?" is the other track featuring Chis Cain. It's a lively number with more blazing rhythm, led by some of June's best drum work, and Jimmy and Chris once again going toe to toe on alternating guitar leads.
Other tracks on "Grease Alley" include: "Grease Alley", "Nine Behind", " I Can't Wait", "Ease Me Down Slow", "Cornbread And Lima Beans", "What I've Done" and "Hoodoo Highway".
You can get in touch with Jimmy Adler by going to his website at www.jimmyadler.com. When you do, in addition to telling him the Blewzzman sent you, check out his calendar. For those of you in the in the Western Pennsylvania area that New Years Eve show with Brandon Santini sounds like a plan.
Peter "Blewzzman" Lauro
Blues Editor @ www.Mary4Music.com
2011 Keeping The Blues Alive Award Recipient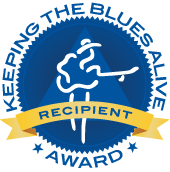 Bobby Blackhat
"Accidental Blues"
Bobby BlackHat Music

By Peter "Blewzzman" Lauro © December 2015
"Accidental Blues" is the fifth release from Bobby BlackHat Walters and since I've had the pleasure of working with him on all five, that makes him the most reviewed artist at Mary4Music.com.
On "Accidental Blues", the Bobby BlackHat Band consists of: Bobby BlackHat Walters on harp and vocals: Brian Eubanks on bass and background vocals; Tom Euler on guitar and background vocals; and Michael Behlmar on drums and background vocals. Additional guest artists include: Joy Walters (Bobby's wife and inspiration for track one) on background vocals; Rob Martin Walters (Bobby's son) on drums; Shonya Carlock on vocals; Cal Hamlin, Lucy Lawrence Kilpatrick & Tyler Bevington on keyboards; Von Jose' Roberts & Rich Ridolfino on bass; and Johnny Terrell, Larry Berwald & Ron Fetner on guitar. The disc, which features well over an hour of good music, contains fifteen original tracks on which Bobby Blackhat Walters showcases his outstanding writing skills.
Apparently, the opening track is inspired by Bobby's wife Joy. You see, when he first met her, he wasn't just swept off of his feet, he was literally floored - sort of like being struck by a "Two By Four". As he says it....."The first time I laid eyes on you, I was struck by a two by four". Midway through the track there are several alternating duels between the guitar (Tom) and the piano (Cal), then the harp (Bobby)and the piano (Cal), ultimately giving way to one hell of a guitar solo by Tom. Real good job on a real good song.
"From the day you were born, to the day you go to glory, everybody has a "Blues Story". Bobby's slow baritone vocals perfectly suit this melancholy track, which is a dedication to his late good friend, Tony Lucero. With Von Jose' and Michael in a tight mellow rhythm behind them Bobby, Tom and Cal all get in some scorching leads on the harp, guitar and piano. Another great track.
Bobby seems fine with having lots of problems but no complaints, having lots of aches but having no pain, having lots of bills but not having any debts and having lots of women but he ain't fell in love yet. As a matter of fact, all of this doesn't make him crazy and it doesn't make him mad, it makes him a "Happy Go Lucky Man". And if the tone in his voice has anything to do with it, I believe him. With more similar verses like this, the lyrics highlight this one but musically, Brian and Michael are nailing it with some of the disc's best rhythm work and on his only appearance, Larry sounding real good on the guitar.
"Come Home Blues" opens up with Bobby nailing a very rare falsetto vocal run. I was so impressed I actually called him to tell him so. During the conversation I was assured that this is just a taste of things to eventually come. Now he's got me already looking forward to disc six. In the meantime, this track also features some of his best harp work and ditto for Tom and the guitar.
"They'd sound good singing the alphabet" and "they'd sound good singing nursery rhymes" are compliments that have been said of singers who'd basically sound good singing pretty much any song. Well add Bobby BlackHat to that list. On "Nursery Rhyme Shuffle", Bobby kills it with a medley of "Old Mother Hubbard", "Little Miss Muffet", "Hey Diddle Diddle", "This Old Man", "Jack & Jill", and "Humpty Dumpty". Of course, with this being an all out smoker, the rest of the band has a lot to do with that, as well. Von and Michael, on the bass and drums, are tearing up the rhythm; Tom's rhythm guitar is right there with them; and in between verses, Bobby is blowing the hell out of the harp. Phew!
You all already know the Blewzzman is all in when it comes to a track that's the slowest, hottest blues song that is also the disc's longest. With that said, I'm loving all of these nearly seven minutes and I'll most likely love them several more times. This one starts out with Tom all over a killer blues guitar intro which gives way to Shonya sultrily singing 'It's been a long day, and I sure need a break. I need to ease my worried mind, just a few moments to clear my head. Would you be so kind....."Please Mr. BlackHat".....play some blues for me'. Right on cue, Bobby unleashes a mind blowing two minute harp solo as good as these ears have ever heard. Following Shonya's second plea for the blues, Lucy goes into an equally stunning two minute solo on the organ. This one's so good, I'm sure I've just listened to the 2015 "Blewzzy" winner for song of the year. Wow!
"HRBT Blues" is billed as the bonus track and it's a humorous song that features a whole different band. In this case, HRBT refers to the Hampton Roads Blues Tunnel but I'm sure that in can relate to other horrific highways all over the country. Yes, Bobby, I "can feel your pain" as I-95 is coming to my mind right now.
Other tracks on "Accidental Blues" include: "Accidental Blues", "Happy Go Luck Man" (the shorter version), "It's Not A Good Idea Till It's Her Idea", "My Cookin", "My World Did Not End", "Feathers & Nails", "Broke My Body Down", and "There is No Sin In The Voice of God".
Right now, you should head on over to www.bobbyblackhat.com where you can learn more about Bobby and pick up a handful of his CDs. While you're there, please tell him his friend the Blewzzman sent you and that I'm looking forward to seeing him at the IBC in January.
Peter "Blewzzman" Lauro
Blues Editor @ www.Mary4Music.com
2011 Keeping The Blues Alive Award Recipient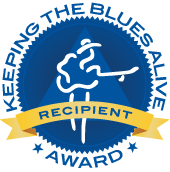 Little Boys Blue
"Bad Love"
Jaxon Records

By Peter "Blewzzman" Lauro © November 2015
Although I haven't been living under a rock the past twenty-something years, every once in a while a band who's been around at least that long comes by that I'm just discovering for the very first time. Enter Little Boys Blue, who - with varying ensembles - have been playing clubs and festivals in the southeast since 1993.
On "Bad Love", their third release, Little Boys Blue founders J. D. Taylor, on vocals & harmonica and Steve Patterson, on lead & slide guitar, are joined by; Alex Taylor on rhythm & lead guitar; Mark Brooks on drums; Dave Mallard on bass & backup vocals; and Dave Thomas on keyboards. Additional Little Boys, and girls, include; Justin Dudley on B3 & keyboards; Ralph Thomas and Chuck McGill on saxophones; David Kyles on trumpet; and Lindsay Patterson, Kimberlee Helton and Josh Smith on backup vocals. The disc features eleven tracks, of which nine are band originals. When I tell you that the bands' influences range from Sleepy John Estes to Muddy Waters to the Allman Brothers, I think you'll get a pretty good idea of their broad styles.
The CD opens with the title track, "Bad Love". On it, as soon as I heard JD's vocals, Brian Lee immediately came to mind. He's got a similar sounding raspy, gravely voice that's tailor made for singing the blues. The track also features precision harp blowin', several nice guitar leads and a constant B3 pulse. Great opener.
"Treat Me Like You Used To Do" is a funky, soulful number done with a flare reminiscent of Delbert McClinton. With the horns blowin', the B3 smokin', the bass lines pounding and the harp ripping, this one's all about the hot rhythm.....and the dancin'. And then there's JD and the backup singers killing it with the lead and harmony vocals. Another good one.
JD wrote this one, and is singin' it as well, to help him "Forget These Blues". As he says it, "sing me a song to help me forget these blues". It's the slowest of the tracks and about as close to a ballad as Little Boys Blue get. The soft guitar and harmonica leads, the mellow rhythm and the steady background organ provide a hymnal effect behind JD's somber and melancholy vocals. Wanting more of this under three minute track several replays were in order. JD sings his heart out on this one.
"Go Back Home" may very well be the the disc's best track with everyone on it being at disc's best as well. Could it be that I'm saying that because it's the most straight up smoking blues song of the lot? Hell yeah - this is my kind of blues! Between his belting the hell out of it vocally and him actually trying to blow up his harp, JD is killing this one. Then there's the mid song, mind boggling, ninety second guitar frenzy that Steve gets into followed by the harp and horns orgasmic crescendo and my jaw is totally dropping. Even it's nearly six minutes left me thirsting more.....much more. I'm sure this one got replayed a dozen or more times. WOW!
I probably should say a few words about another song or two but after that last one, I'm at a loss for words. So let me just tell you the names of the rest then I'm going back for another listen.
Other tracks on "Bad Love" include: "She Put Me Down", "Death Letter Blues", "Howling At The Door", "Cajun Girl", "You And I", "Ain't No Use In Crying" and "Can't Be Satisfied".
If like me, you were unfamiliar with Little Boys Blue, then you need to quickly go to www.littleboysblue.bandzoogle.com/home and immediately change that. While you're there, please tell them that their newest fan - the Blewzzman sent you.
Peter "Blewzzman" Lauro
Blues Editor @ www.Mary4Music.com
2011 Keeping The Blues Alive Award Recipient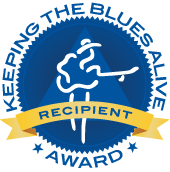 The Knickerbocker All-Stars
"Go Back Home To The Blues"
JP Cadillac Records

By Peter "Blewzzman" Lauro © November 2015
"Go Back Home To The Blues" is the second release for the Knickerbocker All-Stars. Both releases include more than a few hands full of all star musicians from that geographical area that I like to call "Roomful of Bluesville". This particular batch of all stars include: Mark Teixeira on drums; Brad Hallen on standup & electric bass; Al Copley on piano; Monster Mike Welch on guitar; Doug James on baritone & tenor sax; Sax Gordon Beadle on tenor sax; Rich Lataille on alto & tenor sax; Doc Chanonhouse on trumpet; Al Basile on cornet; Carl Querfurth on trombone; and Sugar Ray Norcia, Brian Templeton, Willie J Laws & Al Basile on vocals. The disc contains thirteen tracks, of which four are Al Basile originals, with the other nine being covers of these artist's early influences.
Anyone with any knowledge of the blues who just read the above list of musicians already knows the caliber of this disc, almost making this review a moot point. With that said, I'll do my best to embellish.
With "You Know That You Love Me" being a song popularized by Freddie King, betting that this one will be guitar heavy would indeed have you cashing in a winning ticket. From start to finish, with the rhythm and horns giving him excellent support, Monster Mike is all over this one. Vocally, on one of his four tracks, it's Willie J belting out some soulful blues.
With a roomful of horn players (pun intended), and great one's at that, "Cadillac Baby" is just one of the many wicked wind driven tracks. It's hard to tell exactly who's doing the tenor leads but when it's either Doug James, Sax Gordon or Rich Lataille, it shouldn't matter. This time, on one of his three tracks, it's Brian Templeton making the beautiful noise up front.
"Brand New Fool", one of Al's creations, features Sugar Ray on one of his three vocal appearances, and for some reason I feel like I've heard these guys do stuff like this thousands of times.....oh wait, it's because they have. In between some killer vocals and horn blowing, there's an instrument getting the hell beat out of it and that would be the stand up bass with Brad showing absolutely no mercy. This one totally rips.
This one's going to knock you for a loop - especially if you try to dance to it - so be prepared and "Take It Like A Man". With Mark at disc's best on the drums - and wildest as well, Al Copley beating up on the piano keys, the horn guys blowin' their brains out and Sugar Ray killing it on vocals, this one smokes more than an out of control five alarm fire. Easily one of the disc's best tracks.
This instrumental is called "Hokin" but I surely didn't hear any hoking around musically Besides this being an absolutely pleasurable all out slugfest between the horn players, the "other" rhythm guys are nailing it as well and Al Copley even manages to get in several nice piano leads. My only problem with this track is that it wasn't twelve minutes long. Replay...replay...replay... "Don't You Ever Get Tired Of Being Right?" No Al, I don't! Seriously now, and not that I think there's any doubt in anyone's mind but just for the record, the question being asked in the title of the song is being asked from a man to a woman because us men are never right. Right? This is another penned by Al Basile and unfortunately, it's the only one that features him on the vocals and cornet. Too bad, 'cause he's nailing it.
In the midst of all this swinging, jumping and smoking music, the band decided it was time to "Go Back Home To The Blues" and damn, did they! This, the title track and another of Al Basile's originals, is certainly the most straight up blues track of the lot and songs like this always make my highlight lists. Scorching guitar licks; high end, soft piano highlights; deep, sultry sax backgrounds with an occasional tenor lead; a tight rhythm groove; and soulful, powerful vocals. What's not to love?
Other tracks on "Go Back Home To The Blues" include: "36-22-36", "Something To Remember You By", "He Was A Friend Of Mine", "Blockbuster Boogie", "Annie Get Your Thing On", and "I Tried".
With just a few weeks left in the year, "Go Back Home To The Blues" is an obvious contender for the 2015 "Blewzzy" and since this is the time of the year when the Blues Music Awards Nominations are being considered as well, it wouldn't surprise me at all to see it get a nod.
For more information on The Knickerbocker All-Stars just go to www.jpcadillacrecords.com. When you do, please tell Jack Gauthier and John Sheerar, the disc's producers, that their friend the Blewzzman sent you.
Peter "Blewzzman" Lauro
Blues Editor @ www.Mary4Music.com
2011 Keeping The Blues Alive Award Recipient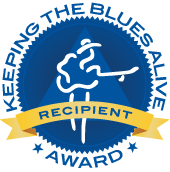 The Jimmys
"Hot Dish"
Brown Cow Productions

By Peter "Blewzzman" Lauro © November 2015
No, the Jimmys are not a band full of musicians named Jimmy. but they are a band full of seven talent laden musicians who since 2011 have collectively won well over a dozen regional awards, of which most of them were won multiple times.
The Jimmys latest release is titled "Hot Dish" and it contains thirteen all original and all very hot tracks. The band consists of: band leader Jimmy Voegeli - the only Jimmy, by the way - on piano, Hammond organ & vocals; Perry Weber on guitars; Mauro Magellan on drums; John Wartenweiler on electric & stand up bass; with Darren Sterud on trumpet, trombone & vocals; Peterson Ross on tenor & alto saxophones; and Mike Boman on trumpet - who are collectively, but certainly not literally, know as the Amateur Horn Stars.
The disc opens with "Lose That Woman" - a fast paced, Latin style smoker that's sure to fill the dance floor. Since the track features smoking rhythm, fierce guitar licks, wailing piano leads, blaring horns and powerful vocals, the Jimmys waste absolutely no time individually introducing themselves and this listener is happy to have met them all.
Very reminiscent of the forty and fifties R&B sound, "I Wonder", is another hot one. From start to finish The Amateur Horn Stars are all over this one and about midway through the track, Mike goes into about a ninety second trumpet lead that totally steals the show. With that said, Jimmy nails it on possibly the best vocal track as well.
"What Gives" is a shuffle that starts off with an impressive guitar intro by Perry. Before long the horns are at full tilt eventually giving way to Jimmy and Mike going toe to toe on a piano vs trumpet battle. Unbelievably good stuff!
On this song Jimmy's telling his lady "What Chur Doin" ain't doing nothing for me. However, what the Jimmys are doin' here is sure doin' it for me. Although the horns, as usual, are once again playing a big part - led by Darren on the slide trombone - it's the other Jimmys that are rockin' this one. John and Mauro - on the bass and drums -and doing some of the disc's best rhythm work, Perry's killing it on the guitar leads and Jimmy - with a gravely growl - is belting the hell out of it vocally.
With a relaxed rhythm, soft guitar chords and soothingly mellow horns backing him up, "Saddest Man" is all Jimmy. His smooth and somehow commanding deliverance of the melancholy lyrics is as masterful as his piano playing. The song may be sad but it is quite beautifully done.
From the sounds of this one, "What My Baby Wants" is to go to N'awlins. This dixieland jazz sound will have you feeling like you're partying on Bourbon Street.....let's do it.
Other tracks on "Hot Dish" include: "You Say You Will", "Freight Train", "Funk Schway", "Jacqui Juice", "Wrecking Ball", "She's Wild" and "Freight Train Reprise".
I've got to tell you that other than Roomful Of Blues, I've not heard a band in which the horn section plays such a balanced role as the Amateur Horn Stars do with the Jimmys. Their constant presence alongside the rest of the band made for a very interesting sound. Already a familiar name in the mid west, it's not going to be long till The Jimmys becomes a name known throughout the worldwide blues community.
Check them out at www.thejimmys.net and when you do, please tell them the Blewzzman sent you.
Peter "Blewzzman" Lauro
Blues Editor @ www.Mary4Music.com
2011 Keeping The Blues Alive Award Recipient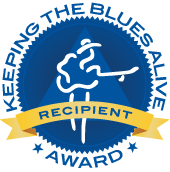 Mitch Woods
"Jammin' On The High Cs"
Live From Mitch Woods' Club 88 On The
Legendary Rhythm & Blues Cruise
Club 88 Records
By Peter "Blewzzman" Lauro © October 2015
If your idea of a piano bar is a solo pianist entertaining a bunch of sophisticated martini drinkers who request, and sometimes sing-a-long to, songs that are referred to as "the standards", then you've never been on a blues cruise. That's where Mitch Woods single handedly reinvented the process and turned the whole piano bar experience into an actual happening.
When Mitch is at it - in what has become known as "Mitch Woods' Club 88" - there's no telling what the heck will happen. Oh sure, he'll be joined by sing-a-longers, but not the likes of those other boring piano bar crowds. These will be a bunch of blues lovers who have been partying their asses off all night long and are not quite ready to stop - even at 4:00 AM. Another difference is this pianist will most likely be joined by drummers, bass players, guitarists, harmonica players, full horn sections and whom ever else happens to drop in. "Jammin' On The High Cs" was recorded live, under those exact conditions, on the January 2015 Legendary Rhythm & Blues Cruise.
During these sessions, pianist, emcee and virtual ring leader Mitch Woods was joined by: Members of Roomful Of Blues; Victor Wainwright; Julia Magness; Tommy Castro; Lucky Peterson; Dwayne Dopsie; Billy Branch; Poppa Chubby; Coco Montoya; and literally hundreds of blues cruisers who were treated to one hell of a good time.
"Jammin' On The High Cs" consists of close to seventy partying minutes of rockin' good music, over seventeen tracks, and I'm going to make sure I say something about enough of those as to mention all the players.
"Tain't Nobody's Bizness" features Victor Wainwright, Mitch Woods and Julia Magness taking turns belting out some very soulful vocals....in between several of Mitch's piano interludes and verbal shenanigans, of course.
With Tommy Castro - belting out the vocals and tearing it up on guitar - and the guys from Roomful of Blues - wailing away on the horns - joining him, Mitch and crew absolutely "Rip It Up" on this one.
The "Story Of Club 88" is one of several conversational interludes by Mitch. In this one he tells of how Club 88 came to be. Although Mitch doesn't remember who "put up a hand painted sign: "Mitch Woods Club 88", I happen to know that it was Dr. Mike and Karen Ancona.
In addition to the members of Roomful once again joining Mitch, "Bright Lights Big City" features Lucky Peterson sounding like the blues man he is on the gravel voice vocals.
The party atmosphere is still strong but with Chicago blues man Billy Branch belting it out on harp and vocals, the music's now gotten down in the gutter a bit. Since members of Roomful are again credited on this one, I'm thinking it must be Chris Vachon doing the excellent accompanying guitar work on "Eyesight To The Blind".
OK, so Mitch is rockin' on the keys, Coco Montoya is rockin' on guitar, the audience is rockin' to the music and the ship is presumably rockin' in the ocean. What better song for this to all happen to than "Rock Me Baby"?
With no disrespect intended to those who happen to be "Friends Of Bill W", this is a funny story.....especially the way Mitch tells it. It seems the piano bar is where Friends Of Bill W. have their daily meetings and on this particular morning - oh around 8:00 AM or so - the party was still going on when Bill W's Friends arrived. As Mitch states, "what they witnessed was enough to make them happy they've quit drinking".
Sure, "Wee Wee Hours" is this songs title but that's also the time of the day it was recorded. This is actually one of the more mellow tracks. Together, Mitch's softness on the keys and Poppa Chubby's smooth pickin' and soulful vocals sound magnificent together.
So you've got Mitch going crazy on the piano and Dwayne Doopsey Zydecoing crazy on the squeeze box and the crowd going crazy in the background. You'd be right to think there's a "Whole Lotta Shakin' Goin' On".
Other songs on the disc include: "Big Mamou", "Jambalaya", "I Want You To Be My Baby", "7 Mile Limit" (verbal interlude), "Wine Spo Dee O Dee", "Broke", Boom Boom" and "Toast To The Legendary Blues Cruise" (verbal interlude).
Knowing all the fun that was had making this album, knowing all the fun that happens on the blues cruise and knowing Mitch like I do, something tells me this may just be the first of many "Jammin' On The High Cs" volumes.
You can get a hold of Mitch Woods, read the rest of the story about "Jammin' On The High Cs" and even purchase a copy of it, by going to www.mitchwoods.com. When you do, please tell him his buddy the Blewzzman sent you.
Also, for more information about the Legendary Rhythm & Blues Cruise just go to www.bluescruise.com - and you can also tell Roger his friend the Blewzzman sent you as well.
Peter "Blewzzman" Lauro
Blues Editor @ www.Mary4Music.com
2011 Keeping The Blues Alive Award Recipient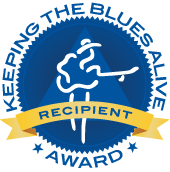 John Clifton
"Let Yourself Go"
Rip Cat Records
By Peter "Blewzzman" Lauro © October 2015
It doesn't matter how many times these west coast record companies go to the well that produces this "So cool, So Cal" sound because this well is obviously never running dry. The latest sharp looking, sharp sounding entity coming out of that pool is Rip Cat Records recording artist, John Clifton. In addition to being a part of the west coast blues scene since the eighties, John - a singer, songwriter, harpist, guitarist and producer - has also played all over the world as a member of the MoFo Party Band.
On "Let Yourself Go" - which I believe is his first solo release - John Clifton, on the vocals and harmonica, is joined by quite an impressive group of musicians that include: Rusty Zinn, Bob Welsh, Roger Perry, Kid Ramos, Bill Clifton and label boss Scott Abeyta on guitar; Mike Turturro, Jake Finney and Matt Moulton on bass; Marty Dotson and John Shafer on drums; Bartek Szopinski and Bob Welsh on piano and organ; Mike Miller, Ed Burke, Mystique Steward, Alex Ayala, Debbi Ruud and Roger Perry on background vocals; and Mystique Steward, David "Big D" Fields, John Shafer and Peter Wolf on bongos, congas, tambourine and hand claps.
My normal routine when I do these reviews is to listen to the disc a few times and figure out which songs I enjoyed the most then say something about those songs. Having said that, the ultimate compliment I can give "Let Yourself Go" is to say that was easier said than done. From the start to the finish, these thirteen tracks are all worthy of praise. Since that's the case, I think I'll go with a handful of the seven originals.
The first of those is a song named for a place that's dear to many of us blues folk, it's an instrumental called "Beer Joint". This house rocker starts off with John and Bartek fiercely dueling it out on the harp and piano before giving way to Scott and Bill who then take over on an equally fierce guitar duel. Naturally, Mike and Marty are fueling these duels with their own frantic rhythm pace. Damn, all I did was listen and I even need a rest.
The questions this song asks made me actually question the way I think about them. It goes like this... 'If you see your brother walking down the street, asking you for something to eat, "Would You Understand", would you lend a helping hand or would you just let him be? If you see your brother and he's down on his luck, asking you if you could spare a buck, would you understand, would you lend a helping hand or would you just pass him up? Have you ever heard a hungry baby cry, while his momma's out getting high, would you understand, would you lend a helping hand or would you just pass on by?' These words; the rest of the songs compelling lyrics; the intense, heartfelt vocals and background vocals; the awakening harp leads; and the profound & edgy rhythm and percussion all caused me to do some soul searching. As I often say when songs move me like this one did, this is song of the year material.
Similar to listening to one of those audio books, this song is like listening to audio geography. Put a map on the wall in a room full of blues enthusiast's and they'll all point to the state of California when "Anytime Is Cool" comes on. This is classic west coast blues at it's best.
'It's "Garbage Day" baby, woman I've just got to put you out. Put you out like a dog in the morning, put you out like the trash at night.' Whoa! With an opening line like that you'd be right to guess that this one is good old, low down, raunchy blues and the more low down and raunchier the better I like it. With the band playing scorching blues behind him, John takes this one and runs with it. Over it's five plus minutes, he's either belting the hell out of it vocally or blowin' the hell out of it on harp.
Another of the tracks penned by John is "Every Time You Come Around". This is the kind of stuff us baby boomer blues buffs - well this one, anyway - could listen to all day long. It's right out of the fifties and although it contains musical instrumentation, I could probably name a few dozen street corner a cappella groups the background singers reminded me of. Hearing him singing this one, I know John knows just what I'm talking about. Musically, Rusty and Bob are masterful on the smooth guitar work; and Bartek's piano playing is telling me he may have experienced the era as well as I did. I can't even begin to fathom a guess as to the number of times I replayed this one.
Other tracks on "Let Yourself Go" include: "Let Yourself Go", "The Gamble", "Big John (From Mississippi)", "Dig Yourself", "Have Your Way Baby", "Buddy Buddy Friends", "Tell Me Baby" and "Big Man In A Little Town".
Of the approximately fifty reviews a year I do, I occasionally hear a few that I say "short of giving you your money back I guarantee you are going to love this CD" - this is one of them. To learn a bit more about John Clifton, go to www.johncliftonmusic.com and to get your hands on a copy of "Let Yourself Go", go to www.ripcatrecords.com. And, of course, please tell John and Scott that the Blewzzman sent you.
Peter "Blewzzman" Lauro
Blues Editor @ www.Mary4Music.com
2011 Keeping The Blues Alive Award Recipient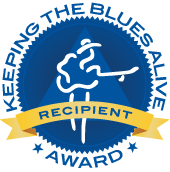 Mike Brookfield
"Love Breaks The Fall"
By Peter "Blewzzman" Lauro © October 2015
In addition to "Love Breaks The Fall" being Mike Brookfield's debut release, it's also the debut of Ireland becoming a part of the Mary4Music worldwide family. Welcome Mike! Welcome Ireland!
On "Love Breaks The Fall", Mike Brookfield - on guitar,vocals and background chants - is joined by: Keith Duffy on bass; Jason Duffy on drums; Cian Boylan on piano and Hammond organ; and his wife Grainne Brookfield on backing vocals.
Although most of what I've read about Mike pretty much includes: the words blues rocker; compares him to Joe Bonamassa; and lists his name with the likes of Page, Clapton, Gallagher, Frampton and more; a lot of what I'm hearing on these ten original tracks is telling me that there's much more diversity to his music than all of that would lead you to believe.
The opening and title track - "Love Breaks The Fall" - is exactly one of the styles of songs responsible for the above statement. It's a slow soulful ballad with Mike singing his heart out and smokin' on some very serious, straight up blues guitar licks.
"Catfish Missle" sounds like something right out of the songbook from the band America. When this one came on I immediately stopped typing, sat back in my chair and simultaneously proceeded to tap my foot and sway from side to side. Had I known the words, I surely would have been singing along as well. Mr. and Mrs. Brookfield sound positively amazing on the vocal harmony and Grainne had me wishing this wasn't her only appearance on the disc (side note to Mike - more of her on the next release, please). Musically, Keith, Jason and Cian are in a beautiful rhythm groove and Mike is all over the rhythm and lead guitars.
"Blue Skies" - being another of the slower, softer tracks - is another of my favorites. It starts out with silky smooth vocals backed by a totally relaxing rhythm and you never really realize just how it's picked itself up as the song goes along until about two thirds into it. That's when Cian raises the bar on the Hammond and Mike unleashes a killer guitar attack. This one's pure dynamite.
All I'm going to say about "No Candle Burns In The Rain" is that this is the definitive track on which Mike sounds as good as - and certainly deserves to be mentioned with - all of the guitar gods mentioned earlier.
Feel like dancing? Then go straight to this one - "Golden Rule Girl". The rhythm - led by some of Jason's best drum work - will make it nearly impossible to sit through it.
The CD closes out with a song called "Peace For Joe" and it's an instrumental that should be mandatory listening for any student of the guitar. It's basically a five and a half minute lesson in technique mastery. After several listens my jaw was still dropping from amazement. This was such a pleasurable 25 minutes that I feel compelled to say "Thanks Mike".
Other tracks on "Love Breaks The Fall" include: "The Killing Line", "Bare Witness", "What You Don't Know Ain't Gonna Kill Ya" and "All My Heroes Are Junkies".
I wish I could tell you that you heard it here first, but since it says it on the one sheet that accompanied the CD I'll just repeat it and say that I agree 100%......"This train's leaving the station. So grab your tickets now 'cause you won't want to be trying to explain how you missed out. Especially since we gave you a heads-up". Amen!
Mike Brookfield can be found at www.mikebrookfield.com. While visiting, please tell him the Blewzzman sent you.
Peter "Blewzzman" Lauro
Blues Editor @ www.Mary4Music.com
2011 Keeping The Blues Alive Award Recipient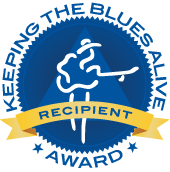 Eddie Cotton
"One At A Time"
DeChamp Records
By Peter "Blewzzman" Lauro © October 2015
"One At A Time" is Eddie Cotton's second release on DeChamp Records. His first - "Here I Come" - garnered a nomination for Best Soul Blues Album at the 2014 Blues Blast Awards and the very next year Eddie and his band won the 2015 International Blues Challenge. Based on what I'm hearing, I think he may continue to keep that roll he's on going right into 2016. If you happen to see Eddie's name pop up in a category or three on the BMA nominations remember who told you to look for it.
On "One At A Time", In addition to his guitar, vocal and background vocal work, Eddie Cotton also wrote all fourteen of the album's tracks. Musically he's joined by: Myron Bennett on bass and background vocals; Samuel Scott Jr. on drums; Grady Champion and Carlos Russell (also on BG vocals) on harmonica; James "Hotdog" Lewis on organ and keyboards; J J Thames and John Genous on background vocals; and The Jackson Horns who consist of Kimble Funchess on trumpet, Jessie Primer III on tenor sax and Mike Weidick on trombone.
Being one heck of a soulful singer and a serious blues guitarist as well, "One At A Time" features a good mix of soul and enough straight up traditional blues to keep even the staunchest purists happy. Those of you who know me already know which one's I'll talk about most.
No matter what the situation is, when it comes to pretty much anything, everyone likes getting a "Better Deal". But where your wife is concerned, it's not a good thing when it's the back door man who's getting that better deal. That's troublesome indeed. This is good old slow blues as good as it gets. Soft and steady rhythm led by the solemn sounds of the organ; scorching, pain describing guitar licks; and heartfelt, melancholy vocals that tell of a blues inducing situation. Good track.
Well, Eddie seems to have gotten over the above situation quite well because he's now singing about his next catch. He's got no problem saying it may not be the "Catch I Wanted" but he also goes on to say "but I will not throw it back". This one's a funky, up tempo track that features Myron, Samuel and "Hot Dog" smoking up the rhythm on the bass, drums and organ while getting lots of help from The Jackson Horns.
Maybe I couldn't name the song in two notes but that's all it took for me to know I'd be loving this one. "Fair Weather Lover" opens up with a fifty second guitar solo - that's second to none I've heard - with several more similar leads throughout the track. With excellent supporting rhythm behind him, Eddie shines on this one. Easily the disc's best guitar work can be heard right here.
Another hot number is a tribute to the birthplace of the Blues and Eddie's home state - "Mississippi". As they sing about it, Eddie and the backup singers harmonically use that method in which we all learned how to properly spell the word back in grade school..... repeatedly saying M - I - S - S - I - S - S - I - P - P - I. Damn, if my teachers played a ripping tune like this when I was learning to spell, I'd had been a spelling bee champ.
Although Eddie's doing his usual outstanding vocal and guitar work, it's the band behind him highlighting "My Money". Myron's leading the profound rhythm with some of his best bass work, James is living up to his "Hotdog" nickname tickling the hell out of the ivories and Grady Champion is doing what he always does - blowin' heat into the harp.
"Ego At Your Door" is R&B at it's best. This one's got it all going on: Eddie sounding like the master soul singer he is; the backup singers are sounding masterful on the harmony; the rhythm - with the organ and horns on fire - is rockin'; and it makes you feel like there's a partying going on. I challenge you to try and sit still through this one.
The disc closes with another one of Eddie's signature style of songs that blend slow, traditional blues loaded with scorching guitar leads and soulful, heartfelt vocals. It's called "War Is Over" and it's basically Eddie's way of getting him some make up sex. As the line goes, "Let's make love, the war is over" - with the war he's referring to being the fighting him and his lady have been through. Yes, it's time to "let the healing begin".
Other tracks on "One At A Time" include: "One At A Time", "Be Careful", "Dead End Street", "Filling Me With Pleasure", "Hard Race To Win", "Je Ne Sais Quoi", and "Race To The Dollar".
For more on Eddie Cotton, and to get your hands on a copy of the disc, just go to www.eddiecottonjr.com. And you know the drill, please tell him the Blewzzman sent you.
Peter "Blewzzman" Lauro
Blues Editor @ www.Mary4Music.com
2011 Keeping The Blues Alive Award Recipient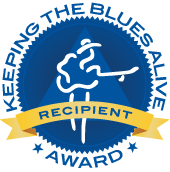 D'Mar & Gill
"Take It Like That"
Earwig Music Company, Inc.
By Peter "Blewzzman" Lauro © September 2015
"Take It Like That" is the second release for D'mar & Gill. On that earlier release - "Real Good Friend" - the guys were indeed a duet but on this particular project they've added a few other 'real good friends', and although the cast has changed, the music has not. The thirteen original tracks have stayed loyal to the unique and individual style of Delta style blues D'mar & Gill are recognized for.
Joining Derrick "D'Mar" Martin on the drums and Chris Gill on guitars are; Jerry "Groovemaster" Jemmont on bass; "Kid" Andersen on bass and guitar; Lisa Andersen on background loveliness; Bob Welch on piano and B-3; Aki Kumar on harmonica; and Frankie Ramos on sax.
The opening track - a smooth swinging shuffle - describes something that has happened to everyone in the blues community and then makes a statement declaring how we all feel about it. The song is "I Fell In Love With The Blues", and the declaration is "I'll be in love till the day that I die". Amen! In addition to the very true lyrics, being beautifully sung by Gill with equally beautiful back ups from Lisa, this one's highlighted by: D'Mar and Kid sounding like they've been playing rhythm together forever; excellent harmonica and piano accompaniments by Aki and Bob; and Gill nailing a mid song guitar lead. This may sound premature but I'm going ahead and saying the opening track could very well be the disc's best.
"Song For Honeyboy" tells a story of a man and his traveling companion - his guitar. That traveling, of course, was done on the rails and the beat will testify to that. This time it's Jerry who teams up with D'Mar, as they create that barreling choo choo train rhythm. And along with some outstanding vocals, Gill is killing it on the slide guitar.
As blues songs go, many of them describe a dire situation. Gill calls his - being broke down and laid out in an alley - a "Souvenir Of The Blues". Along with the melancholic lyrics, the slow and dark rhythm make this one sound all too realistic. Let's hope this souvenir isn't part of a large collection of them. Guitar wise, the tandem work from Gill and Kid is some of the disc's best. Great track!
With D'mar and Kid locked into a laid back rhythm behind him, this one's all Gill. From his stimulating description of the "Dancin' Girl" in the juke joint, to his Howlin' Wolf style of singing the thought-provoking lyrics to his masterful picking on the cigar box guitar, Gill nails it all.
"Must Be Love" is a honky tonk style song about voodoo, spells, and getting hoodooed in N'awlins. Needless to say it's loaded with funky rhythm, fancy guitar leads and a hell of a job of barrelhouse piano playing by Bob.
"Since I Saw You" is a lyrically uplifting song about someone having a beneficial effect on another someone who really needed it to happen. With everything he's been through going wrong, Gill's now hearing a newer song - one that's obviously making him a happier man. As a matter of fact, this song could have that very same affect, just hearing it made me feel good. A big part of that had to be the joyful noises Frankie's making on the sax.
Other tracks on the very well done album include: "Back To Paradise", "You Never Know", "Three Way Inn", "Take It Like That", "Sweet Tooth", "Lonesome For Leavin", and "Tore Down". You can visit D'Mar and Gill simply by going to www.dmarandgill.com. Once you're there, get familiar with them, they're going to be around for a long time. BTW, when you're there, please tell them the Blewzzman sent you.
Peter "Blewzzman" Lauro
Blues Editor @ www.Mary4Music.com
2011 Keeping The Blues Alive Award Recipient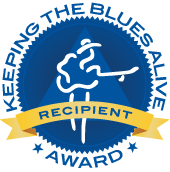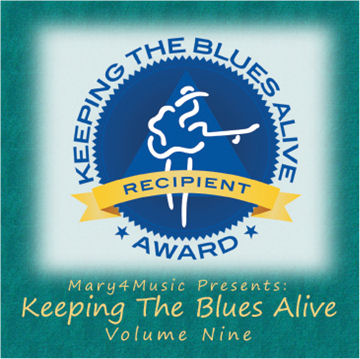 Various Artists
Mary4Music Presents:
"Keeping The Blues Alive"
Volume Nine
By Peter "Blewzzman" Lauro, September 2015
Mary4Music Presents: Keeping The Blues Alive - Volume Nine
Produced By: Peter Lauro - Blewzzman@aol.com & Mary Roby - Mary@Mary4Music.com
This Promotional CD is being mailed to radio stations in hopes of gaining some airplay for these talented, indie blues artists. Please ask your listeners to visit the band's websites to learn more about them and possibly purchase a CD. Additionally, if you like what you hear, please feel free to contact the bands for a copy of their CD for airplay on your show. Or, if you prefer, just send me your contact information and I'll be happy to pass it along to the bands for you (Blewzzman@aol.com).
1) Crossroads Of My Life - Johnny Riley - 4:37
(Johnny L. Riley - Johnny L. Riley Pub)
www.johnnyrileymusic.com
I don't know what - if anything - Johnny Riley may have done for a living besides being a musician. With a voice like this, Johnny Riley was born to sing the blues. In addition to the lyrics on this masterpiece telling a compelling story, they are sung with absolute conviction.
2) I'll Be Missin' You - Bridget Kelly Band - 4:38
(Tim Fik & Bridget Kelly - Alpha Sun Pub)
www.bridgetkellyband.com
The husband and wife team of vocalist Bridget Kelly and guitarist Tim Fik are fast becoming a force to be reckoned with in the blues community. Bridget's powerful, and often sultry singing style, along with Tim's guitar wizardry, make them a perfect musical match.
3) Too Slick - Memphis Gold - 4:40
(Chester Chandler aka Memphis Gold - Bailria Pub)
www.memphisgoldblues.com
When blues fans talk about their all-time favorite artists, Memphis Gold is a name that belongs in that conversation. Nothing he does is anything less than 100% real deal blues. After giving this one a listen you'll know just what I'm talking about.
4) Shake Me Shake Me - Hector Anchondo Band - 3:52
(Hector Anchondo - ASCAP Pub)
www.hectoranchondo.com
So Elvis was all shook up and Hector's wanting to be shaken…..the similarities do not end there. This one's got a retro sound that will remind you of some of the classic, early rock and roll songs that were influenced by the blues.
5) No Worries - Hurricane Ruth - 4:00
(LaMaster/Lumsden/Davis/Engel)
www.hurricaneruth.com
This particular track is from earlier in Ruth's career and it is stuff like this that helped upgrade her from Tropical Storm Ruth into Hurricane Ruth - an all-out category 5 power house. Pipes like this are what people are hearing when they refer to someone "belting out the blues".
6) Take Me Back To The Delta - Billy Pierce & Friends - 5:00
(Billy Pierce - Taylor Surtees Pub)
www.billypierce.com
Listening to Billy Pierce alone is a pleasure itself, but throwing in the "And Friends" takes it a whole other level. Although those friends are quite the list, there are just too many to mention here. With that said, buckle up and get ready for some smokin', slide guitar led Delta Blues.
7) This Love Looks Good On Me - Laura Cheadle - 4:18
(Laura & James Cheadle - Bloozy Toonz Music Pub)
www.lauracheadle.com
This is an absolutely beautiful and inspiring song about an obviously perfect relationship. It tells such a happy story that I found myself hoping it was written from a real life experience. From baritone to falsetto - and everywhere in between - Laura vocally nails this one.
8) I Can't Leave - Benny Turner - 3:17
(Nola Blue, Inc - Nola Blue Music Pub)
www.bennyturner.com
Keeping right up with everything before it, this is another all-around excellent track. Superb lead and background vocals, outstanding instrumentation with a great dance beat and quite a catchy chorus line that will have you singing along.
9) Got To Get My Hat - Memphis Gold - 5:15
(Chester Chandler aka Memphis Gold - Bailria Pub)
www.memphisgoldblues.com
He's back. Not only has Memphis Gold had a song on all of the previous eight discs, but here he is with his second song on this one. Memphis Gold's support of this compilation series is second only to this - his massive musical talent.
10) Santa All Year - Allen-Lamun Band - 4:04
(Dave Allen - Mad Left Music Pub)
www.allenlamunband.com
Don't let the use of St. Nick's nick name trick you into thinking this is a Christmas song. Sure, it will certainly make a great seasonal track but nevertheless, this is a song about someone needing the magic of Santa all year long.
Peter "Blewzzman" Lauro
Blues Editor @ www.Mary4Music.com
2011 Keeping The Blues Alive Award Recipient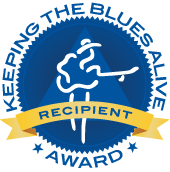 Liz Mandeville, Mary Lane and Shirley Johnson
with Johnny Drummer and the Starliters
"Angels Sing The Blues"
Earwig Music Company, Inc.
By Peter "Blewzzman" Lauro © September 2015
"Angels Sing The Blues" is not only loaded with lots of outstanding talent, it's loaded with lots of outstanding music as well. Including intros, the album contains seventeen tracks that total approximately seventy-five minutes of listening pleasure. Those responsible for that pleasure include: Johnny Drummer on lead vocals, keyboards & harmonica; Walter Scott and Fernando Jones on rhythm guitar; Anthony Palmer on lead guitar; Kenny Hampton on bass; Tino Cortes and Dave Jefferson on drums; Alvin "Guitar" Short on lead guitar and lead & background vocals; Mike Pappas on lead guitar & background vocals; Danny O'Connor on bass and lead & background vocals; Liz Mandeville, Mary Lane and Shirley Johnson on lead & background vocals; Amber McMillan and Taniesha Brock on background vocals; and John "Elwood" Migliaccio & Scott Harper on tenor sax.
Along with several studio tracks, the CD also contains tracks recorded during a 2007 live performance at the Taste Entertainment Center in Chicago.
"Gonna Sell My Cadillac, Buy Me A Mule" is one of the live tracks and it's one of the three songs that feature Johnny on vocals - which right there makes it one of the disc's many highlights. On just about everything he sings, hearing Johnny do so leaves no doubt as to the good time he's having doing it. Other highlights include smokin' lead and rhythm guitar from Alvin & Mike, profound rhythm from Danny & Dave, and some striking harp leads also by Johnny.
Using a Jeopardy parody, the answer is "Yes" - that's why I'm writing this and that's why you're reading it. That would make the question be what is "Do you all like the blues?" - the words Johnny uses to open "Born In The Delta" with. Being another of the live tracks, it features the same ensemble from above just killing it on this real deal blues number.
The 'angels singing the blues' portion of the show opens with Mary Lane doing her version of the raucous "Just As Grown As You" and by songs end she turns it into "Kansas City". Mary does an excellent job on the vocals as well as getting the crowd alive. This one's full of rhythm with Johnny leading the way on the organ.
There are a few songs that include a line that 100% of the time will get a howl out of 100% of the ladies in the audience: one is from "How Blue Can You Get" when B. B. says "I gave you seven children and now you want to give them back"; another is when Irma Thomas states that "You Can Have My Husband But Please Don't Mess With My Man".. Of course these songs were done by many others and regardless of who, when and where, they still get the same howls. This time it's Shirley Johnson, live in Chicago, and yes, the ladies are all howling. Although the lyrics are supposedly intended to be tongue in cheek, you'd never know that when you hear the way Mary soulfully and sincerely belts them out. This one's really good slow blues and features Alvin on impressive scorching blues guitar leads.
One of the lines in the one sheet accompanying this disc refers to the range of songs the ladies sing, and that line includes the words "from rowdy and risque to sweet and soulful and everything in between". Reading that, I immediately guessed.....nah, make that I immediately knew.....that the rowdy and risque stuff would be from Liz - and of course I was right (luv ya Liz). On this live track, one of her originals, Liz singles out the men in the audience and sings about those late night infomercials that address male enhancement - which she calls "adding lumber to a tree". After many more of these metaphors - of which one is that she "doesn't want a pole vaulter, she wants a marathon runner" - Liz finally cuts to the chase and just tells the guys to "Use What You Got" - because it ain't the size of the package, it's when it goes pop that really hits the spot.
There are a few songs that I have heard performed by so many different people and yet have pretty much liked all of them - "Angel From Montgomery" is one of those songs. This studio track features Liz, Mary and Shirley sharing the lead and background vocals along with additional background help from Amber and Taniesha on background vocals. Although the name of the song and the name of the disc both include the word angel, it's certainly not a coincidence that the singing on this track has an angelic sound. Musically, the song is beautiful, as well. Johnny, Anthony and Fernando shine on the piano and guitars and on the only track they appear on - John and Scott are sensational on the saxophones. With that said, the ladies absolutely stole this one. I've been listening to this nearly five minute song for nearly twenty-five minutes now and I still want more. This one's a masterpiece!
Other tracks on "Angels Sing The Blues" include: "A Real Mother For Ya", "Cold Women With Warm Hearts", "Get Your Lovin' Where You Spend Your Time", "Ride In Your Automobile", "Rockin' In The Juke Joint", "I'm Going To Find Me A Lover", "Unchain My Heart", "Just Want To Make Love to You", "Oh Please Don't Kill Us", and "Run A Red Light".
To get your hands on a copy of "Angels Sing The Blues" just go to www.earwigmusic.com. That will also give you an opportunity to check out many of the labels' other great releases. Once you're there, please tell my friend Michael Frank that the Blewzzman sent you.
Peter "Blewzzman" Lauro
Blues Editor @ www.Mary4Music.com
2011 Keeping The Blues Alive Award Recipient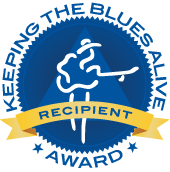 Tommy McCoy
"25 Year Retrospect"
Earwig Music Company, Inc.
By Peter "Blewzzman" Lauro © September 2015
This is definitely the first CD I've ever written about where numbers involved with the music are almost as compelling as the music itself. The first number is the most obvious, it's the title of the CD - "25 Year Retrospect". It's a collection of songs that Tommy McCoy has recorded over the last twenty five years; it's a two disc set that includes thirty tracks - of which twenty-four were written by Tommy; twenty-seven of those tracks appeared on his previous seven releases and three were penned for this project; there are forty-seven musicians, playing fifteen different instruments; and the songs were recorded in ten different cities spanning three different countries (The United States, The United Kingdom and Greece). A few other interesting numbers are; eight, the age Tommy was when he started playing guitar and the grade he was in when he joined the musician's union; five, the grade he was in when he started his first band; six, the grade he was in when his band started playing paying gigs and the number of bands Tommy's performed as a member of prior to his solo releases. Interesting, to say the least.
With all this music, and all these music makers, it's going to be impossible to go into too much detail on both. Therefore, since you may recognize many of these names, I'm going to give all the contributors their due and just say a bit about a few songs. After all, you'll hear them when you get your copy.
In addition to Tommy McCoy on guitar and vocals, you have: Theodore Alexiou, Branson Welsh, Pat Brogan, Jimmy Bennett and Joel Tatangelo on guitars; Al Razz, Mike Chavers, Rob McDowell, Bruce Waibell, Joel Brodsky, Dimitrius Georgopoulous, Mark McCFoy, Tommy Snannon, Mondo Bizarro, William Harris, Jr, Ed Lanier, Chris Lomas, Mark Bennett and Ken West on bass; John Dinoulas, Calvin Cratic, Chris Layton, Chaz Trippy, "Popcorn" Chuck Louden, Tony Baylis, Levon Helm, Tony Coleman, Pug Baker, James Vernardo and Dave Reinhardt on drums; Kostas Tenezos on harmonica; Babis Tsilivigos, Charlie DeChabt, Larry Mergillano and Tim Eddy on horns; Mariano Longo on horn charts; John Street, Pat Geoffrey, Lucky Peterson, Fred Skidmore, Garth Hudson, George Tricomi, Tim Heding, Karen Caruthers and Commander Cody on keyboards; Anastasia on bells; and Karen Denham on vocals. (Note- names in bold are listed on package cover as "special guests")
"The King Is Gone" Is the first of the three songs written especially for this project. It's a skillfully written tribute to the king himself - Mr. B.B. King. Note for note, it's done to "The Thrill Is Gone" with the lyrics incorporating many titles of the late legends songs. This previously unreleased track was performed and recorded in Athens, Greece. It features heartfelt vocals by Tommy - who's backed by a great Greek band - with excellent guitar leads by Theodore Alexiou, tight rhythm from Dimitrius Georgopoulous & John Dinoulas and smooth harp highlights by Kostas Tenezos.
"I've Got A Reason" is the second previously unreleased track and it's also the second of the two tracks done in Greece. It's a soulful, up tempo number with Tommy belting out much live lier vocals and Babis Tsilivigos adding some smoking saxophone highlights.
The final of the three new and original songs is about quite a topical subject in Florida. Being a Floridian, as is Tommy, I also know all too well about the situations involving "Sugar Cane". As Tommy tells it, in addition to our blue skies being destroyed by the smoke from the burned down fields, "that sugar cane's got us all insane, ain't it a shame that God damn sugar cane." This is a solo, acoustic song with Tommy doing some excellent pickin' and singing his heart out as he tells of the perils of the product. As good as it's done I just don't see "Big Sugar" wanting to adopt it as their jingle.
The rest of this double disc set includes songs from the albums: "Love N' Money", "More Than You'll Ever Know", "Lay My Demons Down", "Live In The U. K.", "Angels Serenade", "Late In The Lonely Night" and "Kickin' The Blues".
So now you have a really good choice. You can either pick up a copy of " 25 Year Retrospect", a few of those above mentioned albums or a combination of both. To do all that, just go to www.tommymccoyblues.com. Once you're there, please tell Tommy that the Blewzzman sent you.
Peter "Blewzzman" Lauro
Blues Editor @ www.Mary4Music.com
2011 Keeping The Blues Alive Award Recipient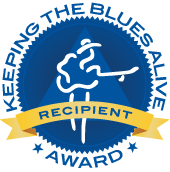 Click Here To Return To The CD Review Index
Click Here For The Blues Portal
Click Here For The Indie Portal
Click Here To Visit Our Music Gift Shop


---
Want your CD reviewed?
Click HERE to email The Blewzzman for information.






*All logos and trademarks in this site are property of their respective owner.
Additional content © 1998-2015 Mary4Music.com. All Rights Reserved.