| | |
| --- | --- |
| Mary4Music.com | |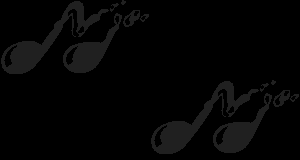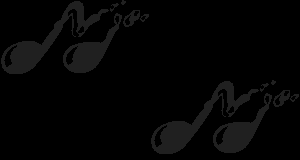 Audio Mastering Techniques

Mary4Music.com Music Shop

We Sell Music Jewelry!

Click the Image





The majority of these links are to Indie Musicians, if you're looking for mainstream music, you probably won't find it here

| # | A | B | C | D | E | F | G | H | I | J | K | L | M | N | O | P | Q | R | S | T | U | V | W | XYZ |






#


Top of Page





A


Al James Country/Ballad singer songwriter from Edinburgh, Scotland

And If AndIf.com invites you to explore JazzRock, Rock/Pop, Progressive Rock, and more. Free MP3 downloads

Andy Spain -- Musician, Songwriter, Performer "Eclectic songwriting merging folkways with futurism. Pioneering sci-folk music by melding past and future into something relevant for the modern age"

Asian Kung-Fu Generation Flash Back! "This is a fansite for the band Asian Kung-Fu Generation. You can find information about their profiles, their latest news, pictures, discography, guitar tabs, streaming music samples, and much more"

Athena Wisniewski "Official Music Site for Indie/Acoustic Singer-Songwriter. Visit for latest news, music, and more"

Attila Kovacs, musician - songwriter "Original Pop-Rock Songs from a Hungarian-Danish-American musical heart"


Top of Page





B


Top of Page





C


Cassie Keenum <~~~Facebook

The Cell "Band playing the southern rock with the American front man who comes right from "Louisiana". Inspired by such bands as Lynyrd Skynyrd, 38 Special , Molly Hatchet etc., they play their own songs. Even though the band has been playing for relatively short time, you will think you are in the south of the United States and will feel the need to move to the rhythm of southern rock"


Top of Page





D


Top of Page





E


Top of Page





F


Front Page News "Energetic live music for your wedding, party, function. We love to entertain!"



Top of Page





G


General Bastard "Official site of the crazed masked punk rock musician General Bastard"

Grout/Grout "An indie pop-rock band from France"


Top of Page





H


Top of Page





I


Top of Page





J


Top of Page





K


Keith LuBrant "Singer/songwriter that writes pop/rock songs with catchy hooks"

Kofi Baker "Son of Ginger Baker of Cream"


Top of Page





L


Leon Stevenson "Homepage of singer/songwriter Leon Stevenson (formerly of 80s recording group The Extras) announcing new release. Unwanted Memories can be described as 60's style rhythm n blues and pop... Feeling the rhythm in blues."

Lone Wolf James Amesbury, MA acoustic rock musician

Lovely Little Scar <~~~Vimeo


Top of Page






Click The Letters Below For More Indie Bands

| # | A | B | C | D | E | F | G | H | I | J | K | L | M | N | O | P | Q | R | S | T | U | V | W | XYZ |






Copyright ©1998-2022 Mary4Music.com. All Rights Reserved.