Blues CD Reviews 90


Adam Schultz
"Soulful Distancing"
Blue Heart Records
Publicity: Blind Raccoon
By Peter "Blewzzman" Lauro © July 2021

My first exposure to Adam Schultz was exactly two months ago when I did my review of Clarence Spady's "Surrender" CD. In addition to playing guitar on several tracks, one of Adam's original songs appeared on the disc, as well. From Adam starting out as Clarence's student and protege; and Clarence starting out as Adam's teacher, mentor and now record producer; to them becoming associates collaborating on song compositions and appearing on each other's releases; it appears that this relationship is very close to coming full circle. As a matter of fact, according to Clarence, the two are "joined at the hip". Congrats, gentlemen.
As I already alluded to, "Soulful Distancing" is indeed Adam Schultz's debut release. On it, Adam, - on guitar - is joined by: Clarence Spady on guitar and vocals; Adam Cohen on bass; Robert O'Connell on organ and piano; Sharon O'Connell on drums; Tom Hamilton on tenor and baritone saxophones; Scott Brown on piano; Ekat Pereyra and Jon Ventre on vocals; Maia Banks on background vocals; and Pat Marcinko on percussion. Of the disc's eleven tracks, five are Adam Schultz originals.
Although mostly associated with B. B. King, "Early In The Mornin'" is a song that was written and recorded by Louis Jordan, in 1947. Back then the song was a big hit, landing at number three on the Billboard Race Charts. That said, with Adam's impressive guitar leads; Clarence's oh so soulful vocals, complimented by beautiful backing from Maia; the tight and slightly funky groove the rhythm section is in; and Tom's solid sax leads; if Blue Heart Records releases this rendition as a single it would probably do just as well on Billboard's R&B Charts - which by the way, is the current and much more appropriate name.
Penned by Adam, "Good Conversation" is the song that he contributed to Clarence's release. With other than Michael Angelo replacing Clarence on the vocals, the rest of the ensemble is pretty much the same on both takes. That said, I can't think of a better compliment to give this version than I gave that one. Therefore, let me again say that "Good Conversation" pointed me in so many wonderful musical directions that on this one song, I felt like I just listened to several hits from the 1970's. Adam (guitar), Jon (bass), Tom (horns), Scott (keys), and Sharon (drums) all dished out an amazing meld of sounds that mixed in funk, disco, jazz, pop and soul; and not since Marvin Gaye (and now Clarence Spady) have I heard vocals as smooth and soulful as Michael is delivering. Absolutely dynamite stuff right here.
Another of Adam's originals is "Have Some Faith". Among many highlights, being the only song that's sung by Ekat in itself makes it worthy of mention. Now that I've been exposed to this absolutely beautiful voice the next step is to obviously start Googling. Musically, Andy, Tom and the O'Connells are working their usual magic on the bass, horns, drums and organ; with the boss himself lighting things up on a mid-song guitar run.
According to Adam, without any help from Pfizer, Moderna or Johnson & Johnson, this original track claims he's found a "Cure For The Blues". It's not a shot, not a pill and hopefully, does not require a visit to a doctor or a hospital. As you listen to Michael soulfully fantasizing the songs lyrics, you realize that this cure involves a woman. To be exact, it's the woman who's eye he caught as she danced in front of the stage, singing along and howlin' at the moon. Anyone else thinking this cure includes giving her something else to howl about? Yet another rhythm powered track led by the penetrating bass lines of Adam Cohen, a relentless attack on the kit by Sharon, and Robert doing some howlin' of his own on the Hammond organ. Then there's the prodigy himself, of course, absolutely dazzling on guitar.
So being just eighteen years old, what the heck does Adam Schultz know about 1960's rhythm and blues music? Right? Wrong! Listening to his rendition of "Can I Change My Mind" (B. Despenza & C. Wolfolk), a song that Tyrone Davis took to the top of the R&B charts in 1969, will testify to that. Sure, it's Clarence Spady sounding as good as Tyrone on the vocals but it's Adam who is mastering the tracks' difficult guitar chords and tricky leads. Between the magic this maestro and his mentor are displaying, and the fabulous horn and rhythm vibes the rest of the band are laying down, this is hands down the discs best track.
Other tracks on this outstanding debut release include: "A Real Mother For Ya" (J. Watson); "Harlem Tonight" and "Toxic Medicine", two more of Adam's originals; "Who (Who Told You)" (B. Roth); "Cut You Loose" (M. London); and "44 Blues" (R. Sykes).
To find out more about Adam Schultz just go to his website - www.adamschultzmusic.com - and should you have not yet received your copy of "Soulful Distancing" for airplay, just contact Betsie Brown at - www.blindraccoon.com. Wherever you go and whomever you talk to, please tell them that the Blewzzman sent you.


Peter "Blewzzman" Lauro
Blues Editor @ www.Mary4Music.com
2011 Keeping The Blues Alive Award Recipient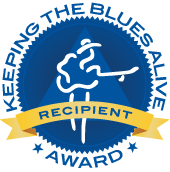 Gerald McClendon
"Let's Have A Party"
Delta Roots Records
Publicity: Blind Raccoon
By Peter "Blewzzman" Lauro © July 2021

It's just a bit over a year since I reviewed Gerald McClendon's last release, "Can't Nobody Stop Me Now", and since that release was his first in over twenty years, I'm hoping this short time frame is an indication that there are a lot more things to come from The Soul Keeper.
As with that last release, "Let's Have A Party" contains twelve original tracks that were all written by Twist Turner - the producer of both projects, as well. Between Gerald's fabulous vocal abilities; Twist's writing, producing and musical skills; their well over one hundred combined years of experience performing; the insight they share when it comes to assembling a band of stellar musicians for their projects; and with this release - which will surely be as successful as the last; this relationship appears to be a force to be reckoned with in the soul blues arena.
Those stellar musicians joining Gerald on the vocals and Twist on the drums and strings are: Rico McFarland, Melvin Taylor, Rusty Zinn, and Joe Burba on guitars; Tony Llorens on Fender Rhodes; Sumito "Ariyo" Ariyoshi on Fender Rhodes and piano; Brian James on keyboards; Jim Pugh on Hammond B3 organ; Skinny Williams and John "Boom" Brumback on saxophone; The Delta Roots Horns on horns; Johnny B. Gayden, Dave Forte, Harlan Terson and Art Love on bass.
If not for the creativity of countless musicians, over countless periods of time, being responsible for it's evolving, like everything else in life, music would be quite boring. There's absolutely no arguing that! On the other hand, there's so much of it that doesn't need fixing or reinventing and this discs opening track - as well as many other of these twelve tracks - are just a small part of that. When it comes to belting out real deal, old school R&B and soulful music, Gerald McClendon does it just like the masters before him - those who actually did invent it - did. The song is titled "Keep On Keepin' On" and although those supportive words have been used forever, they may never have been more welcomed than now. Musically, between Johnny, Twist and Jim on the bass, drums and B3, this one's loaded with rich rhythm and like so many of those soul classics from back in the day that had that short mid-song sax solo, Skinny's all over that on this one.
With the Blues Foundation just this week announcing that it is now accepting submissions for consideration in the 2022 Blues Music Awards process, the nominators need not hear more than this track - "If It Ain't The Blues" - to consider Gerald as a nominee in the Soul Blues Male Artist category. This is all day long listening kind of stuff. With the rhythm section being in another great groove - as they are on every track, regardless of the ensemble - this one features Rico McFarland laying down some very cool blues guitar licks.
So if you want people to dance at your party, funky music that even wallflowers have a hard time staying still to is pretty much guaranteed to work. As a matter of fact, the disc's very funky title track - "Let's Have A Party" - is working right now, right here at the house of Blewzz. This is one of those four minute songs that takes me twenty minutes to write four sentences about, and if you've ever tried to type while gyrating, you know exactly what I mean. If you haven't yet guessed it - yes, the rhythm section, this time led by monster bass lines from Johnny B. Gayden, is totally smokin'.
Talk about dancing - or in this case maybe calling it swaying or grinding would be more appropriate - the very smooth and seductive "Pretty Girl" will surely fill the floor. Pick one of your favorite soul groups known for their choreography and and harmony backing vocals - okay, Smokey Robinson and the Miracles will do; now pick a TV show that featured those types of artists along with young couples who loved to dance - okay, Soul Train works. If you're not there yet you will be while listening. Beautifully done transcending music at it's best.
"Pack Your Bags And Go" is by far the sultriest breakup, song I've ever heard. Although the lyrics are indeed melancholic and the sorrow in Gerald's voice is clearly evident, I could see why this lady would rather want to take her clothes off and stay. Singing this to her with such a sexy and seductive tone while Skinny is blowing those steamy sax chords that just reek of sensuality, could very well be misunderstood. Maybe a text would have been better idea?
With a plea that's so sincere and emotional, hearing Gerald ask "Won't Somebody 'Throw This Dog A Bone"', would melt even the most unsympathetic. If slow, sensitive, bluesy ballads with slow, scorching guitar leads are your thing, Gerald and Rico have you very well covered here.
Unlike break up songs, there's no one better than Gerald to have sing you a makeup song. As those "you had me at ____" things go, on "Start All Over Again" - confessing and regretting with utmost sincerity - Gerald will have you at "Baby let's start............".
Other songs on what I'm calling a must have album include: "Ghetto Child"; "You Got To Be Strong"; "I Just Can't Help Myself"; "I Just Can't Take Anymore"; and "Funky Stuff".
To find out more about Gerald McClendon just go to his website - www.geraldMcClendon.com - and should you have not yet received your copy of "Let's Have A Party" for airplay, just contact Betsie Brown at www.blindraccoon.com. Wherever you go and whomever you talk to, please tell them that the Blewzzman sent you.


Peter "Blewzzman" Lauro
Blues Editor @ www.Mary4Music.com
2011 Keeping The Blues Alive Award Recipient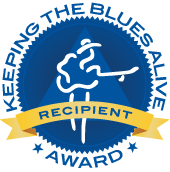 Malcolm Wells & The Two-Timers
"Hollerin' Out Loud"
Self-Release
By Peter "Blewzzman" Lauro © July 2021

Although it didn't sprout till twenty years later, when he heard Muddy's "Hard Again" album, Malcolm Wells believes the blues seed was planted in him while being around blues royalty as an infant. Back then, when Bukka White played the clubs around Little Rock, AR, he was a regular guest of the Wells family. Along with some of the genre's legends, Malcolm's more contemporary influences include James Harman, Rick Estrin, Gary Primich, RJ Mischo and The Fabulous Thunderbirds - all of which should have you now knowing what instrument Malcolm plays.
For his debut release, "Hollerin' Out Loud", Malcolm Wells - on vocals, harmonica and shake egg - assembled a band of top notch veterans of the blues scene. The Two-Timers include: acclaimed guitarist Matt Woods, who's own releases have been nominated for a Blues Music Award, two Blues Blast Awards and have twice made the finals in the Blues Foundation's "Best Self Produced CD" competition; bassist Patrick Recob, also a Blues Blast Award nominee, who has played with just about everyone of Malcolm's influences mentioned above and one of my favorite bands - Steve Gerard's National Debonaires; and drummer Dwight Dario who, during his five decades performing, was a seventeen year member of The Big George Jackson Band, has toured Europe a dozen times and has received several of his own various music organization awards. Indeed an impressive ensemble.
"Hollerin' Out Loud", which contains eleven Malcolm Wells written and arranged tracks, opens with a smoker titled "Call My Name". Shortly after Malcolm showcases his soulful vocals and killer harmonica skills during the tracks opening minute, the guys go on an awe inspiring, three-minute long, mid-song instrumental rampage that's not only a testament to their individual skills but a statement that they came to play, as well. This is exactly how things should be kicked off.
This track opens up with Malcolm and Dwight laying down one of those "more powerful than a locomotive" vibes on the harmonica and drums and from that point on, for the rest of this seven plus minute song there's absolutely no relenting. Lyrically, with graphically descriptive and obviously very sarcastic lines like: "It's got flesh, got fabric, got a lack there of"; "It's got curves, got swerves, got a roll or two"; "It looks like someone started pouring and no one said stop, it just spilled right out over your pants top"; "You can be a size twelve and still wear a two"; I'm having a very hard time believing Malcolm when he says 'I'm crazy about that hot, pants "Muffin Top'".
As this story goes, although Malcolm has never met this man, he offers to make him a "Gentlemen's Bet" claiming he can tell this stranger what his future holds. As a matter of fact, he pretty much guarantees he can do it by telling this guy "Nostradamus has nothing on me". That said, Malcolm's predictions obviously have nothing to do with physic powers. As it turns out, this poor sap is dating his ex, so in actuality, Malcolm's just advising him of the WARNING! label she should come with. Yes, there are indeed two sides to every story, but with his sincere deliverance of these melancholy lyrics, I'd take heed. Musically, being eight minutes of slow scorching blues, telling you that Matt is at disc's best on guitar is a true understatement.
With this one being an instrumental, the only "Squawkin'" you'll here is the wailing coming from Malcolm's harmonica. With some fabulous bass lines from Patrick leading the band in a penetrating rhythm groove behind him, Malcolm pretty much puts on a harmonica lesson.....for the advanced.
A common denominator on many of Malcolm's songs are the clever analogies he uses to make his points. Some of those on this track include: "You can travel the world wide over across ocean land and sea, but no matter how far you go you're just still too close to me"; "You can up and go join NASA and hop a rocket to the moon, if I never seen you again you're still too close and it's still too soon"; and this gem..."Now the good book has taught us forgiveness is key, but I just can't forgive myself for getting on bended knee". The only thing that will make Malcolm as happy as a man can be is when the district court judges signs off on the "Divorce Decree". Another common denominator is the mid-song instrumentals sandwiched between the vocal verses, and like all others, these four maestros are nailing it.
The disc closes out with a track titled "Number 9", and after exactly five seconds you'll definitely know it's not Malcolm Wells & The Two-Timers rendition of a Beatles song. Sure, both songs relate to trippin' but this one's on a train, not acid. Just like they perfectly opened the disc, the guys closed it the same way - in all out jam mode with the power and speed of a runaway train. Phew!
Other tracks on "Hollerin' Out Loud" - a product that I believe may very well put one of those "New Artist Debut" type awards in Malcolm's hands, are: "Walk It Slow"; "Night And Day"; "Six Feet Apart"; "That's What I Like"; and "State Fair Tattoo" - an instrumental that I'd love to hear remade with some lyrics simply to see where Malcolm's ingenuity might take it.
To find out more about Malcolm Wells & The Two-Timers, and to purchase or request a copy of "Hollerin' Out Loud!" for airplay, just go to their website - www.malcolmwellsandthetwotimers.com. As usual, please tell them that the Blewzzman sent you.


Peter "Blewzzman" Lauro
Blues Editor @ www.Mary4Music.com
2011 Keeping The Blues Alive Award Recipient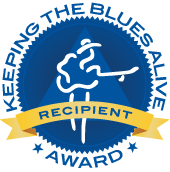 Kelly's Lot
"Where And When"
Self Released
Publicity: Blind Raccoon
By Peter "Blewzzman" Lauro © June 2021

It's just a few days more than two years ago when I said these words about Kelly's Lot..... "Let me be one of the first to say "Happy Silver Anniversary" to Kelly and her Lot. Amazing as it is, in just a few short months (October), Kelly Z and her band mates - be it one, or up to seven of them - will be celebrating twenty-five years performing. Take a bow guys, that's something to be proud of. As a matter of fact, take a second bow, because releasing fourteen albums in that period of time - one about every twenty-one months - is another amazing feat."..... Now here they are, celebrating the release of their sixteenth album and approaching twenty-seven years performing. Obviously being a believer of this phrase, I'm going to playfully suggest that Kelly titles the band's seventeenth release "It's Not A Sprint, It's A Marathon".
"Where And When" is a collection of eleven acoustic tracks that include six originals and five covers from a handful of legendary artists. As Kelly stated in the liner notes: "We are honored to cover songs by Howlin' Wolf, Lovie Austin, Robert Johnson and Ma Rainey, alongside original songs inspired by them and others who came before us."
This edition of Kelly's Lot consists of the band's namesake Kelly Zirbes on vocals; longtime band mate and writing partner Perry Robertson on rhythm guitar; Doug Pettibone on lead guitar, and David Grover on stand up bass.
There's never a bad time to write an inspirational song but this post pandemic period couldn't have been a more perfect time to write "Stronger". Kelly's belief is that "what doesn't kill you makes you stronger" and with the confidence and hopefulness in her vocal presentation, she made a believer out of me. Excellent tandem lead and rhythm acoustic guitar work by Doug and Perry is a statement you'll most likely hear again soon.....and often.
Just like Howlin' Wolf did on his "Somebody In My Home", Kelly's rendition features several howls as well. Only difference being is Wolf's howls were much less graceful. With fabulous vocals and some magnificent slide guitar work - and not seeing a need to reinvent the song - Kelly and the Lot nailed this Chester Burnett classic.
On another original song, I'm very impressed with the fact that Kelly already knows she'll be going to "Heaven". Powerfully belting out lyrics like "I don't want to go to heaven, I'm not ready to leave, I've got friends to love and places I gotta be"; "I don't want to go to heaven I'm not ready to leave, I've got too many songs I want to sing"; and lots more similar reasons for not going just yet, her confidence is quite apparent. Then there's the catchy chorus line of "Keep me down here Lord" which, when repeated many times with the guys singing harmony, will not only get you singing along but possibly have you thinking you're going there, as well.
"Jealous Hearted Blues" - written by Lovie Austin and made popular by Ma Rainey - is another of the disc's best. With Kelly sounding as fabulous as usual, the mid-song instrumental interlude highlights the band with deep bass lines and dynamite guitar pickin' and strummin'.
Kelly's take on this original, uptempo, title track relates to what can and will happen as a by-product of not spending enough time with the people you love. Ultimately, there just won't be anymore "Where And When".
Prior to seeing "Ma Rainey's Black Bottom Blues" on Netflix, I didn't have all that much familiarity with most of her work and for that matter, her attitude as well. With that said, the job that Kelly and her guys did on Ma's "Black Eye Blues" transported me right back into that studio with Ma and her guys. Very well done.
With "Ship", Kelly and Perry may have written the ultimate irony song. Like those people who don't know how good they already have it there are so many of us waiting for our ship to come in, when in actuality, it's docked right there in front of our very eyes. While touching on the disc's opening track, I spoke of "inspirational songs" - now here I am talking about the disc's closing track and realizing that it, and most of the rest of them are as well. Masterful songwriting abounds.
Other tracks on this powerful production include: two more originals titled "Lost" and "That Fool"; along with Chester Burnett's "Nature", and Robert Johnson's "Stones In My Passway".
To find out more about Kelly's Lot just go to - www.kellyslot.com. While you're there - if like Kelly and myself - you're someone who has a place in your heart for veterans, you'll enjoy a click on the "Veterans" link in the menu on the left. Additionally, should you have not yet received your copy of "Where And When" for airplay, just contact Betsie Brown at www.blindraccoon.com. Wherever you go and to whomever you talk to, please tell them that the Blewzzman sent you.


Peter "Blewzzman" Lauro
Blues Editor @ www.Mary4Music.com
2011 Keeping The Blues Alive Award Recipient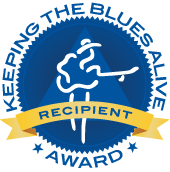 Johnny Riley
With Special Guest
Watermelon Slim
"Clarksdale Revival"
Flyindog Records
By Peter "Blewzzman" Lauro © May 2021

"Clarksdale Revival", Johnny Riley's fourth release, was recorded live at Bluesberry Cafe in Clarksdale, Mississippi. Along with Johnny, on lead vocals and guitar, the music makers include: Walt Busby on guitar; Watermelon Slim on guitar, harmonica and hollers; Joe Eagle on drums; Seth Hill on bass; Art Crivaro on congas; and Fred McIntosh on harmonica. The CD contains thirteen tracks with nine being Johnny Riley originals.
This disc opens with the first of two hollers, both written and performed by Watermelon Slim, and it's simply titled "Holler 1". If, like me, you've seen his live shows, you know that there are few better than Watermelon Slim when it comes to hollerin'. Although I can't remember the exact year (maybe 2009 or 2011), I will never forget seeing Slim stepping away from the microphone on the stage at the Blues Music Awards and belting out a crisp and clear holler that could be perfectly understood and heard in every corner of the Memphis Cook Convention Center. Both of Slim's hollers address what seems to be the common denominator of these shouts - a life of hard labor under unpleasant working conditions.
The next track is an original of Johnny's titled "Ain't That A Shame", and after hearing the lyrics, you'll agree that it indeed is. It's a tale of Johnny's father, a womanizing, con-man preacher. While faking a life of humility and peace, he was a saint when in the church house, but preferring to administer humiliation and pain, he was a devil when at home. Musically, Johnny's burning guitar chords, Fred's howling harmonica leads and the penetrating rhythm Seth and Joe are laying down, all provide that perfectly dark backdrop for Johnny's powerful, gritty and soulful vocal style - which adds sincere and heartfelt truth to the song's lyrics.
Six years ago, when I did a review of Johnny's "Crossroads Of My Life" CD, my opening paragraph was....."I don't know what - if anything - Johnny Riley may have done for a living besides being a musician. Quite honestly, from what I'm hearing, I couldn't imagine him ever doing anything else. With a voice like this, Johnny Riley was born to sing the blues.".....When you hear him sing, you'll certainly pick up on some rock, soul, Gospel and country as well but with that said, the word blues should always appear in conjunction with those words. Speaking of country blues, this particular track is the type of song that put in the hands of a Blake Shelton, would easily top the country charts. It's an original titled "She Don't Call Me Baby", and with it's melancholy lyrics that tell the story of a war torn patriot returning home to find he's been jilted, the country folk would be all over it. That said, I'd actually like to see the song get into the hands of the right people and become a hit on the Roots Music Charts.
Picking the pace up some, "Life Of Sorrow" is a smoker that features Johnny doing his thing belting the hell out of the vocals and tearing up the guitar leads; Watermelon Slim all over the slide guitar; and not needing to be told twice, as Johnny gives him a "C'mon Freddy Mac", Freddy rocks out on the harp. Hot stuff for sure.
As you'll discover when listening to Johnny Riley's original songs, words like powerful, riveting, and compelling will come to mind as the common denominator for most of them, and "Erase The Pages" will be a testament to that. This is a not uncommon story about how someone can become a slave to bad memories. Sadly, and more often than not, alcohol becomes the tool used to erase those pages from their minds. Led by fabulous acoustic guitar strummin' by Johnny, despite the music being killer here as usual, it's the lyrics that run away with this one.
Inasmuch as Johnny can be deep, he knows how to lighten it up, as well, and this was the perfect spot for it. On a five-and-a-half-minute frolic titled "Johnny's Boogie", he and the band get into jam mode on a smoker that's surely a dance floor filler.
Both lyrically and musically, "Change" is quite the powerful song. Testifying about topical issues like "brother hating brother for the color of his skin" and "Murderers and rapists going free for what they've done"; Johnny pleads "Lord, we need a change........". That we do, Johnny! As already mentioned, with a profound rhythm that's been kicked up a notch by Art on the congas, the added guitar of Walt's and some of the disc's strongest harp blowing by Fred, the band is doing some testifying of their own.
Similar to the way the album opened up, it closes with the second of Watermelon Slim's hollers aptly titled "Holler 2". And similar to the what he did on "Holler 1", Slim nailed it.
Other tracks on "Clarksdale Revival" - what I'm calling a "must have CD" - include three other originals: "Talking To Your Headstone"; "Southern Born" and "Man Goin' 'Round Takin' Names"; and covers of "Rolling & Tumbling" and "Death Come Creeping".
To find out more about Johnny Riley just go to his website - www.johnyriley.com - and if you'd like a copy "Clarksdale Revival" shoot him an email at - liljohn1966@hotmail.com. As usual, please be sure to tell him the Blewzzman sent you.


Peter "Blewzzman" Lauro
Blues Editor @ www.Mary4Music.com
2011 Keeping The Blues Alive Award Recipient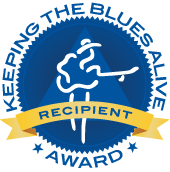 Rob Stone Featuring
Elena Kato and Hiroshi Eguchi
"Trio In Tokyo"
Blue Heart Records
Publicity: Blind Raccoon
By Peter "Blewzzman" Lauro © May 2021

To this day I still enjoy the music of the genre, but prior to my music interests being totally consumed by the blues, I was a huge jazz fan. As a matter of fact, during the mid and late seventies, this hippy maintained an annual membership at Sonny's Place, a jazz lounge located in Seaford, New York. From the local and touring acts I saw there, to the national and international stars I saw during my frequent trips to "Newport In New York", I have never seen a three piece jazz combo with a harmonica player as the front man. It just wasn't a thing - that is, until Rob Stone, Elena Kato and Hiroshi Eguchi very recently - and wonderfully - made it one.
Being quite familiar with his music, Rob Stone's latest release - "Trio In Tokyo" - is unlike any of his previous releases, some of which included legendary bluesmen like Eddie Shaw, John Primer, Henry Gray, Willie "Big Eyes" Smith and many more. "Trio In Tokyo" features Rob Stone on vocals and harmonica, Elena Kato on piano and Hiroshi Eguchi on bass, with guest bassist Brad Hayman appearing on a track. The album features nine tracks of vintage jazz and blues standards and an original penned by Rob.
The opening track could be something you'd hear coming from a juke joint on Bourbon Street, something being played onstage at the Chicago Blues Festival, or something you'd hear from that three piece combo performing at Sonny's. It's a swinging shuffle titled "No Money" (J. Alexander) and it features Rob sounding smooth on the vocals and sharp on the harp; and Elena and Hiroshi, showcasing the chemistry that comes from many years of playing together, on the piano and bass.
There's an interesting story as to how Rob's friend and music associate, the late and great Big Jay McNeely is pretty much the reason why I'm actually listening to and writing about "Trio In Tokyo". That said, I won't get into all the details, 'cause once you purchase the album, you'll read them for yourself. This song, which was written by Jay and was scheduled to be recorded by him and Rob, is the oft covered "There Is Something On Your Mind". Interestingly, just a few days ago I listened to the B. B. King and Etta James version. Like all of these timeless classics, inasmuch as it's great hearing them done by others, there's no need to reinvent them - just put your heart and soul into it and do them the justice they deserve. That's exactly what Rob, Elena, and bassist Brad Hayman did, when they nailed it on this fabulous five-and-a-half-minute rendition.
He may have been a Texan but his boogie woogie style of play might have you thinkin' the late, great Amos Milburn was a Cajun. On his "Money Hustlin' Woman", a song off of his very appropriately titled "Blues, Barrelhouse & Boogie Woogie: The Best Of Amos Wilburn 1946 - 1955", while Rob blows some of the discs best blues harp, Elena skillfully showcases some of her own boogie woogie piano runs.
Other than Rob counting off the start of the song twice, with the second time being necessary because of his joyful admission to hitting a wrong note the first time, the original "Blow Fish Blow" is a snappy, uptempo instrumental. With Elena and Hiroshi laying down a lively rhythm behind him, Rob puts on a masterful harmonica performance worthy of being mandatory listening for novice players.
The disc closes out with Lead Belly's historical "Goodnight Irene", recorded in 1933 at the Louisiana State Penitentiary - most commonly known as Angola Prison. Except for a short solemn harmonica riff towards the end, the track features Elena on a wonderfully peaceful piano performance while backing Rob on an extremely emotional and heartfelt vocal performance. This is the kind of attention commanding performance that during a performance in an auditorium the size of a Carnegie Hall, you'd be able to hear a pin drop. Very nicely done.
Other tracks on this outstanding project include: "Got To Get You Off Of My Mind" (S. Burke); "Come Back Baby" (W. Davis); "Poison Ivy" (M. London); "Jack You're Dead" (D. Miles - W. Bishop); and "What Am I Living For?" (F. Jay - A. Harris).
To find out more about Rob Stone just go to his website - www.robstone.com - and if you haven't yet received your copy of "Trio In Tokyo" for airplay, just contact Betsie Brown at - www.blindraccoon.com. Wherever you go and whomever you talk to, please tell them the Blewzzman sent you.


Peter "Blewzzman" Lauro
Blues Editor @ www.Mary4Music.com
2011 Keeping The Blues Alive Award Recipient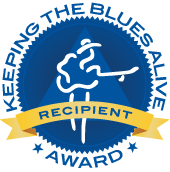 Donna Herula
"Bang At The Door"
Self Released
Publicity: Blind Raccoon
By Peter "Blewzzman" Lauro © May 2021

"Bang At The Door", is the third release for singer, songwriter, and guitarist Donna Herula. For the project, Donna - on lead and backup vocals, resonator and acoustic guitars, and foot stomp - is joined by: FJ Ventre on upright and electric bass, shakers, tambourine, percussion and backup vocals; Dana Thalhelmar on drums; Doug Hammer and Daryl Davis on piano; Tony Pons on trumpet; Tony Nardiello on lead and backup vocals, and acoustic guitar; the albums producer, Jon Shain on mandolin, acoustic guitar and backup vocals; Bill Newton on harmonica; Anne Harris on fiddle; Rebecca Toon, Katherine Davis, Janine Grandsart, and Chris Holda on backup vocals. Of the disc's fourteen tracks, eleven are originals and three are covers.
Although Donna doesn't say so, I get the feeling that in some strange way the original title track is dedicated to someone - to be exact, someone she'd like to forget. You see, that "Bang At The Door" that's stressing her out is coming from the hand of a drunken ex.....at two o'clock in the morning. Despite there only being three performers - Donna with a very impressive and masterful performance on the resonator, along with FJ and Dana laying out some serious rhythm - there's a whole lot of good music goin' on.
Having tried many times, at the end each and every one of them I came to the conclusion that I'm better at listening to other artist's compositions and writing about them, than I actually am at writing a song myself. That said, as I listen to Donna tell of her gracious relationship with our dear and late friend Sunshine Sonny Payne, I almost feel that if there was ever a song I could have written, this is it. The song is titled "Pass The Biscuits" and with several verses of praise, it's a wonderfully heartwarming tribute to Sonny. Having had the honor of being on his show several times, along with breaking bread and sucking down martinis with him at the House of Blewzz, as I listen to Donna so joyfully say: "As a man in his eighties he acted more like a teen and he treated each guest like a king or a queen. Everybody loved him, he was one of a kind. A southern gentleman that's just a ray of sunshine"; I'm so understanding exactly how Sonny made her feel. Donna, from the bottom of my heart, thank you so much for writing and performing this fabulous tribute to an absolutely beautiful man. Of course, the accompanying music was awesome, as well. On their only appearance together, Doug and Tony give the track a fun, Dixieland vibe on the piano and trumpet; as you'll hear often, FJ and Dana are all over the rhythm; and with harmonious support from Rebecca, Donna's lead vocals make these sweet lyrics so much sweeter.
The guitar riffs on "Can't Wait To See My Baby" were strongly reminiscent of "Memphis, Tennessee", and just like Chuck Berry couldn't wait to get in touch with his Marie, Donna and Tony take turns singing about how they just can't wait to see their baby. It's a love song on which the husband and wife duo of Donna Herula and Tony Nardiello anxiously look forward to reuniting after nearly a month apart.
"Black Ice" and Lucinda Williams' "Jackson", are the kind of masterful performances that I like to say should be mandatory listening in music class. They're both duets with the first being an instrumental featuring Donna on a resonator and FJ on instruments of percussion; the second is a soft acoustic ballad that features hubby Tony on lead vocals and acoustic guitar and wife Donna on backup vocals and resonator guitar.
Stars and planets all over the wall; a Snoopy blanket and a Bozo doll; a Bert and Ernie bat and ball; vinyl records on the floor; a big Prince poster on the door; a Rubik's Cube on her desk; and The Breakfast Club on VHS; probably aren't items you'd currently expect to find in Donna's room. On the other hand, as a result of having lost her job and all she owned; not having any money or being able to get a loan; a stack of bills and no cell phone; they are all things she discovered upon "Movin' Back Home". Although what's next in store for Donna - while now living in that old room that hasn't changed at all - isn't very funny, the lyrics are absolutely hilarious. With the the catchy chorus line you just might find yourself singing along with the rest of the backup singers.
If you think the title "Got What I Deserve" features Donna proudly singing about rewarding achievements, you'd be mostly wrong.....but eventually right. On another cleverly written and humorous track, things appear to be quite contrary......until a guitar magically makes things magical. This wonderful cloud with a silver lining song features fabulous acoustic guitar pickin' by Jon Shain, the songs co-writer; fabulous fiddlin' by Anne Harris; and, as on every song she sings, fabulous vocals by Donna Herula.
Other tracks on this dynamite disc include: "Promise Me"; "Not Lookin' Back"; "I Got No Way Home"; "Fixin' To Die" (B. T. Washington); "Who's Been Cookin' In My Kitchen"; "Something's Wrong With My Baby"; and "The Soul Of A Man" (W. Johnson).
To find out more about Donna Herula just go to her website - www.donnaherula.com - and if you haven't yet received your copy of "Bang At The Door" for airplay, just contact Betsie Brown at - www.blindraccoon.com. Wherever you go and whomever you talk to, please tell them the Blewzzman sent you.


Peter "Blewzzman" Lauro
Blues Editor @ www.Mary4Music.com
2011 Keeping The Blues Alive Award Recipient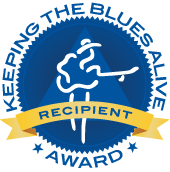 Clarence Spady
"Surrender"
Nola Blue Records
Release Date: May 21, 2021
Publicity: Blind Raccoon
By Peter "Blewzzman" Lauro © April 2021

Since "Nature Of The Beast", the 1996 debut release that garnered Clarence Spady a 1997 W. C. Handy Award nomination in the "Best New Blues Artist" category, "Surrender" is only his third release and it's his first since 2008. As it often happens, life - and what it throws at you - did indeed get in Clarence's way. But that was then and this is now. From what I'm hearing on this album, combined with his aligning with Nola Blue Records, there's no doubt in my mind that there are many more releases - and Blues Music Award nominations, as well - in sixty year young Clarence Spady's future.
On "Surrender", Clarence Spady - on vocals, lead and rhythm guitar - is joined by: Adam Schultz on lead and rhythm guitar; Jon Ventre on bass; Scott Brown on keyboards; Andy Pace, Sharon O'Connell, Pat Marcinko, Barry Harrison, Shorty Parham and Anthony Wilson on drums; Tom Hamilton on tenor and baritone saxophones; Bob O'Connell on organ; Tom Martin on harmonica; and Mark Hamza on organ and pedal bass; with Shorty on background vocals, as well. Of the albums nine tracks, seven are originals.
Clarence's 18 year-old protege Adam Schultz's "Good Conversation" pointed me in so many wonderful musical directions that on this one song, I felt like I just listened to several hits from the 1970's. Adam (guitar), Jon (bass), Tom H (horns), Scott (keys), Bob (organ), and Sharon (drums) all dished out an amazing meld of sounds that mixed in funk, disco, jazz, pop and soul; and not since Marvin Gaye have I heard vocals as smooth and soulful as Clarence is delivering. Absolutely dynamite stuff right here.
Because it's slow, scorching blues, it pretty much goes without saying that for me, the late and great Lucky Peterson's "When My Blood Runs Cold" is easily one of the disc's best. Not recalling Lucky's version I just had to immediately stop what I was doing and go have a listen. Once I did, I knew the original version would truly be a tough act to follow. That said, with Clarence's powerfully emotional vocals and stinging guitar leads; Jon and Pat nailing the mellow rhythm groove; and Scott adding the heart and soul on the organ; these guys were indeed up to task and gave Lucky, and the song, the justice he and it deserves.
The inspiration behind "K-Man" comes from some of that stuff that life threw at Clarence. It's a emotional tribute to his son Khalique, who was taken away at the ridiculously young age of twenty-five. Although the band is in a tight shuffle groove behind him, it's Clarence's heartfelt lyrics that command attention. Sorry for your loss, sir.
Back in October of last year I was asked by Sallie Bengtson, of Nola Blue Records, to provide a quote for her to use in conjunction with the release of the title track, "Surrender", as a single. This is what I gave her and I see no need to change a word...... "After listening to "Surrender", the title track off of Clarence Spady's forthcoming new release I now feel teased and want more. While listening to the half minute guitar intro, the first thing I though was "this is blues". Then Clarence started singing and I thought "this really is blues". If this tasty morsel is anything like what the rest of the album will be like let me again say "I want more".......Well, here I am with more and yes, the rest of the disc is as good as the title track.
It would be a sacrilege to write a review of an album that contains "Downhome Blues" and not say anything about it. One of several songs that were written by George Jackson that Z. Z. Hill made famous, "Downhome Blues" is one of those timeless blues standards that you wish you had a dollar for everyone who performed it. Along with surprising and well done acoustic picking by Clarence, this rendition features some fabulous harmonica blowin' and ivory tickling by Tom M. and Scott.
"Jones Falls Expressway" is one of three previously unreleased tracks that were recorded live at the River Street Jazz Cafe, in Plains, Pa, back in 1999. As the story goes, the song is about an actual stretch of highway that can be quite an intense drive. That said, without you having to take any unnecessary chances, the guys are giving you a full blown feel of that intensity. On this ten-and-a-half minute long instrumental that features profound rhythm with crazy good guitar, organ and sax leads being passed around at high speed, by Clarence, Mark and Tom H., as you should while driving the Jones Falls Expressway, make sure you fasten your seat belt.
Other tracks on disc that will have everyone who hears it saying "Welcome Back, Clarence Spady" include: "If My Life Was A Book"; "Addiction Game"; and "Pick Me Up".
To find out more about Clarence Spady just go to his website - www.clarencespady.com - and when the release date comes, if you haven't yet received your copy of "Surrender" for airplay, just contact Betsie Brown at - www.blindraccoon.com. Wherever you go and whomever you talk to, please tell them the Blewzzman sent you.


Peter "Blewzzman" Lauro
Blues Editor @ www.Mary4Music.com
2011 Keeping The Blues Alive Award Recipient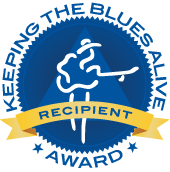 Misty Blues
"None More Blue"
Self Released
By Peter "Blewzzman" Lauro © April 2021

Lead Singer Gina Coleman and Misty Blues are in the midst of celebrating two milestones that are not all that common for a blues band - or for that matter, a band in other genres, as well. On top of Misty Blues being together for over twenty years, "None More Blues" is the bands tenth release. Impressive numbers indeed.
The nucleus of Misty Blues consists of: Gina Coleman on lead vocals and cigar box guitar; Seth Fleischman on guitar; Bill Patriquin on bass, trumpet and vocals; Benny Kohn on keys and vocals; Rob Tatten on drums, trombone and vocals; and Aaron Dean on saxophone. Guest musicians for this project include: Ed Moran on vocals and harp; Dan Esko on bass; Richard Boulger on trumpet; Wendy Lipp on vocals; and Gina's seventeen year old son - who is a two time recipient of the Blues Foundation's Generation Blues Scholarship and a two time participant in the International Blues Challenge Youth Showcase with his band Born IV Blues - Diego Mongue on drums. bass, and percussion; The albums eleven tracks of blues with hints of jazz, funk soul and gospel are all original material.
The opening track, "My One And Only", starts off with an attention calling drum solo by Rob, followed by Gina scatting her way in vocally, and then the horn section leading the rest of the band in behind her - and in less than a minute, the bands repertoire of that jazz, soul and funk just presented itself to you all at once. With it's powerful vocal performance, forceful rhythm, and guitar, piano and horn highlights, it was the perfect introduction to the band.
On "I Can't Wait", the band settles into more of a blues groove. Emotionally belting out some soulful blues lyrics, the list of things Gina can't wait for are many, but waiting for her baby to take her hand seems to be tops on the list. Musically, the mid-song instrumental interlude features Seth, Benny and Aaron following each other on fabulous guitar, organ and saxophone leads.
Where else can you get a loose cigarette and a single can of Black Label; a strand of rosary beads and bags of pork rinds in twenty-three different flavors; a finely home made guava paste and a low blood sugar life saver? These, and many other things you just can't live without are all available at your local convenience store, where Senor Morales is always happy to be helpful. In addition to "Bodega Blues" being filled with seriously hilarious lyrics, it's also filled with some serious percussion and organ highlights from Diego and Benny.
As I'm listening to "Down In Lenox Town", the disc's sixth track, what I'm seeing as a common denominator on Misty Blues' songs is that although the band is led by such a powerful and commanding vocalist, the tracks all tend to have a very large portion of instrumental runs. That said, kudos to Gina for spreading the love and showcasing the skills of this talented band she's assembled. This one features Bill and Rob in smokin' rhythm grooves as they first back up Benny, followed by Seth, then Aaron, on extensive and impressive organ, guitar and sax leads. It's also one of just a few tracks where we get to enjoy Ed's outstanding harp playing.
Although the guys are doing their usual fabulous job, this one is all about the vocals. With somewhat of a fear inducing, attention demanding, matter of fact growl, there is absolutely no mistaking that Gina is "Ready To Play".
This track is titled "Listen", and if it were up to me - as a way of making it a command - I'd have added an exclamation point at the end. You see, while this masterpiece is spinning, you really need to "Listen!" The first two-and-a-half minutes features the whole band in an ultra cool jazz instrumental vibe; then, for the middle thirty seconds, Gina lays down some very cool range roaming scat; and on the last two-and-a-half instrumental minutes the guys take turns playing "follow the leader" with Bill and Aaron mimicking Seth's guitar leads on their horns, then Benny mimicking the leads of the horns on his piano. Giving this five-and-a-half minute long song several replays was indeed the best half-hour of my day so far.
With it's toe tappin', knee slappin' country blues vibe, and some great story tellin' and pickin' on a cigar box geetar by Gina, "Days Gone By" is Misty Blues' most impressive rendition of front porch acoustic blues.
Other tracks on "None More Blues" include: "These Two Veils"; "Change My Luck"; "Step Right Up"; and "Nothing To Lose".
To purchase and/or get your hands on a copy of "None More Blue" for airplay, just go to the bands website - www.mistybluesband.com. When you do, please tell Gina and the guys that the Blewzzman sent you.


Peter "Blewzzman" Lauro
Blues Editor @ www.Mary4Music.com
2011 Keeping The Blues Alive Award Recipient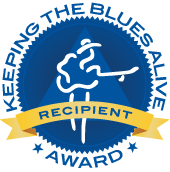 EG Kight
"The Trio Sessions"
Blue South Records
By Peter "Blewzzman" Lauro © April 2021

Prelude
It's pretty hard to forget the first time I met EG Kight because it was the night of my first time going to the W.C. Handy Awards - May 25, 2000. Yep, it was way back before the event ever became known as the Blues Music Awards. On that night a great friendship blossomed into twenty-one years of fond memories - just a few of which include: booking her and her band at many events; cooking for her and her band on a few occasions; and this very special night, which is worthy of sharing - EG Kight Blue Bayou Club - Blues Show Review. So now that I've told you about how crazy I am over this lady and her band, let me now tell you about how crazy I am over this new album.

Review
Since 1997, when EG came to us from country music with a blues debut that was appropriately titled "Come Into The Blues", "The Trio Sessions" is her ninth release in the genre. For the project - guitarist, singer, songwriter and Blues Music Award nominee - EG Kight is joined by two of her long time band mates: Ken Wynn on lead guitar, dobro and background vocals; and Gary Porter on drums, percussion, harmonica and background vocals. Additionally, special guest Sean Williams plays bass on several tracks.
"The Trio Sessions" contains ten tracks and of the seven originals: three are penned by EG; one is a collaboration with Johnny Neel; and three are collaborations with her long time friend and writing partner, Blues Music Award nominee, Tom Horner.
The disc opens with a thunderous drum solo by one of the most underrated drummers in the genre - the great, Gary Porter. Along with the use of some percussive devices, and some excellent help from Sean on bass, Gary keeps the rhythm on "You Just Don't Get It" (Kight/Neel) at a powerful level throughout the track. Vocally, with a perfect combination of that country sound she never lost, mixed in with some of that growl she was introduced to by her friend and inspiration the late Koko Taylor, EG makes the reasons for her longevity in the genre and her several BMA nominations for the "Koko Taylor Award" (a.k.a Traditional Female Artist Award) quite clear.
As she generally does on most of her releases, EG likes to cover a traditional blues song by one of the genre's legends. This one features EG showcasing her fabulous range and note holding skills on an absolutely gut wrenching rendition of Willie Dixon's "Evil". Musical highlights include EG and Ken pickin' and strummin' some awesome notes and chords on acoustic guitars, and Gary - who I don't remember being such a killer harp player - killing on the blues harp. Great track.
Along with hearing her belt out the blues as she just did on the above track, my other favorite type of song to hear EG sing is a ballad. This one is titled "Burned" (Kight/Horner) and with a heartfelt and emotional presentation EG tells the melancholic tale of a woman scorned. With lines like, "I've been burned before, ain't gonna touch that stove again" and "When it comes to true love, I'm accident prone", EG brings her pain to life. The sullen rhythm and stinging guitar leads are right there with her.
With a title like "You're Driving Me Crazy" betting the house that it's about a man would be a very good wager. As a matter of fact, this guy didn't just drive EG crazy - with the emphasis on word, he drives her "cra...yay...ya...zy". With Gary and Sean in a shuffle groove, right here Ken lays down some of the disc's best guitar work.
Apparently, "Alone Too Long" was originally done as a country song. Here's EG's take on it: "This was one of the first songs I wrote, many years ago. I wrote it after a breakup but didn't realize at the time it was a blues song." Although she says "It still fits me", EG updated it a bit for this album. With lyrics like...
"Is it my hair, is it my clothes, is it my age, do you suppose?
I wanna know what I'm doing wrong.
Is it my walk, is it my talk, is it my size, is it my eyes?
I wanna know what I'm doing wrong.
Is it my house, is it my car, is because I play guitar?
I wanna know what I'm doing wrong.
Is it my songs, is it my style, is it the way that I smile?
I'm not wrong, and I've been alone too long."...
it's quite clear that in addition to her frustration being undeniable, the situation clearly left EG with a feeling of insecurity. Indeed, this is a blues song! Because of the maestro Ken Wynn once again being absolutely masterful at his skills, this was my favorite guitar track.
John Prine's "Angel From Montgomery" is a song that, like everyone else, I have heard more times than I can count, by more artists than I can count. That said, the song never had much clout until I head EG sing it on her "Southern Comfort" CD back in 2003. Now the only reason I brought that up is because the way I felt hearing EG sing that song back then, is exactly how I now feel about hearing her sing "Hallelujah" (Cohen). With such emotion and intensity, the way she belted out this hymn she could have done it from the balcony and her majestic voice would have filled the church. WOW!
Other songs on this magnificent release include: "Come On In My Kitchen" (Johnson); "Feelin' A Healin'" (Kight); "Tell Me" (Kight/Horner); and "Falling" (Kight/Horner).
To purchase and/or get your hands on a copy of "The Trio Sessions" for airplay, and to find out more about EG Kight, just go to the her website - www.egkightmusic.com. When you do, please tell her that her buddy the Blewzzman sent you.


Peter "Blewzzman" Lauro
Blues Editor @ www.Mary4Music.com
2011 Keeping The Blues Alive Award Recipient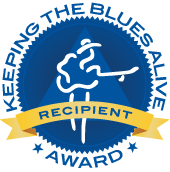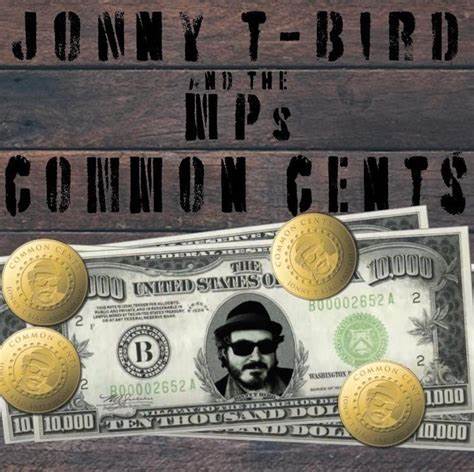 Jonny T-Bird and the MPS
"Common Cents"
Neon Grub Jeer Music
By Peter "Blewzzman" Lauro © April 2021

"Common Cents" is the fourth release for Milwaukee based Jonny T-Bird and the MPs. If like me, you are unfamiliar with the band, I'd be willing to bet you'd never guess what the MPs stands for, so let me spare you the effort. As the story goes, with several members of the current ensemble having been band mates in a group called the Marinated Puppets (see, you'd have never got that), they decided to just call the offspring the MPs. If you ask me, that's a lot more logical than Marinated Puppets, Jr.
The nucleus of the band are: Jon "T-Bird" Neuberger on guitar, harmonica and vocals; "Cadillac" Craig Carter on bass and vocals; and Marcus "MG" Gibbons on drums and percussion. Several guest MPs include: Nikki Beckman on drums; Conway Powell on bass; Pierre Lee and Jane Barry Fraundorf on keyboards; Aaron Gardner on horn arrangements and saxophone; and Eric Jacobson on trumpet.
Of the thirteen tracks on "Common Cents", ten are penned by Jonny, one is a collaboration between him and Nikki, and the other two are covers. Along with Jonny's Uncle Mark Neuberger, the album is dedicated to the bands late drummer, Marcus "MG" Gibbons.
On the opening track, as Jonny says "I Can't Pick It Up", then uses "I'm not as strong as I used to be" as an excuse, because I was able to relate, many things that I can no longer pick up came to mind. That said, it turned out that Jonny and I were not on the same page. You see, because of being; mistreated; lied to; abused; misused; pushed and shoved so many times, Jonny's use of the word strong was a reference to his mental - not his physical state - and and the thing he can no longer pick up is love. With it's melancholic lyrics, this could have been a slow bluesy ballad but instead - with a relentless rhythm being pounded out by "Cadillac" and "MG", ferocious organ leads by Pierre, and scalding lead guitar licks by Jonny - he and the MPs totally rocked it out.
The title track is Jonny's take on the financial disparity that exists in the world and has worsened since the arrival of the pandemic. As he says - and in spite of it being a play on words, I know he's being truthful, not cute - 'What the world needs now is "Common Cents" (Neuberger/Beckman). Right about here a John Lennon song just came to mind....Imagine! Musically, the completely different rhythm section of Nikki on drums, Conway on bass, and Jane on keyboards give the track a slightly funky and very danceable vibe.
Although their names are almost identical, this track is not about the child of King James V of Scotland, who was six days old when her father died and she acceded to the throne. This song is about a different Mary - "Mary, Queen Of Scotch" - a lush who's only claim to fame is how much Johnny Walker she can put into her mouth. With "Cadillac" and Nikki in a cool rhythm groove behind him, Jonny shines on the vocals, harmonica, and guitar on this one.
Because it's gut wrenching, down and dirty, slow blues, "Everybody Wants To Go To Heaven" (D. Nix) is one of my favorite tracks of the bunch. Being the kind of stuff I can listen to all day long, I treated myself by using several replays to turn this four-and-a-half minute long song into twenty plus minutes of pure blues pleasure. With the rhythm section smack dab in the slow blues pocket, Jonny T-Bird and "Cadillac" Craig Carter are all over this one. Jonny's sounding at disc's best with some killer slow blues guitar licks and "Cadillac" - belting the hell out of the blues vocally - is sounding like a real deal bluesman. Wow!
As the title will indeed imply, "The T-Bird Gets T-Boned", this one's a hot shuffle. It's a toe tappin', finger snappin' instrumental that features deep bass lines and dramatic rhythm from the hands of "Cadillac" and "MG", lively horns with hot trumpet and saxophone standouts by Aaron and Eric, and dynamite rhythm and lead guitar work by Jonny. Real good stuff.
This one's about Jonny's dog - a dog who won't fetch sticks and he's tired of chasing chicks; a dog who is so lazy he never wants to roam and wherever he lays, a flea will find its home; a dog who used to be so happy now he wears a frown; a dog who's his time is almost up but Jonny refuses to put him down. Sadly, Johnny's dog is an "Old Dog". Musically, if you can imagine an couple of rhythm guys sittin' around on a porch with Jonny blowin' a harp as his old dog lays besides him, you'll have an idea about this track's laid back vibe.
"Hey Renee!" is an uptempo instrumental with "T-Bird", "Cadillac" and "MG" pretty much putting on a workshop on how a harmonica, guitar, bass and drums should be played. "T-Bird" has both the harmonica and guitar notes hopping, "Cadillac" - who has been killer throughout - is nailing a walking bass line, and "MG" - who has been all over every track he's been on - has a most amazing tone coming from his obviously very well tuned kit. Although the tracks title must have some meaning to Jonny, if I were asked to name it, I'd go with "Maestros At Work".
Other tracks on this dynamite disc include: "Birthday Blues", "I Need Water", "Chickens Don't Like Me", "Natural Dream", "Mr. Pitiful" (Redding/Cropper), and "No Ship".
To get your hands on a copy of "Common Cents" for airplay and to find out more about Jonny T-Bird and the MPS, just go to the bands website - www.jonnytbird.com. When you do, please tell Jonny that the Blewzzman sent you.


Peter "Blewzzman" Lauro
Blues Editor @ www.Mary4Music.com
2011 Keeping The Blues Alive Award Recipient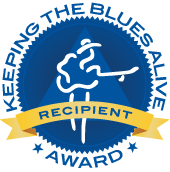 Swamp Poets
Featuring: Christian Michael Berry
"Hoodoo Du Voodoo"
Retrofit Records
By Peter "Blewzzman" Lauro © March 2021

The Swamp Poets are a Northern Arizona based American blues based roots music band. Their primary influence is the diverse styles of music from the Mississippi Delta region - they like to call it "American roadhouse swamp music". Led by west coast music veteran Christian Michael Berry, the nucleus of the band includes several Northern Arizona Blues Alliance IBC winners. They are: Christian on lead and backing vocals, lead/rhythm/slide guitar, bass and mandolin; Jim Kelley on bass; Greg Funk on drums; Paul Epoch on harmonica; and Dr. Tim Whitcanack on keyboards, bass and accordion. For this project, additional Swamp Poets include: Sir Harrison Begay on lead guitar; Mick Townley on lead/slide guitar; Steve Tansey on bass, drums and backing vocals; Gary Van Slyke on bass and backing vocals; Chad Watson on trombone; Chris Elliot on trumpet; and Bill Basset on pedal steel.
"Hoodoo Du Voodoo" is the bands debut release and it contains twelve of Christian's originals and three covers. Let's go listen to some.....
On the opening track - "Dispense The Remedy" - you just might realize you've got some things in common with Christian. As he made statements like: "I don't need no television, telling me what I should believe": "I don't trust no politician, trying to convince me that they should lead me"; "I don't make no deals with the devil, because I can get in trouble all by myself"; and "I don't need no doctors, I just need a remedy"; I realized I did. With the fierce rhythm being pounded out by Greg, Jim, and Tim on the drums, bass, and organ; the scorching guitar licks being laid down - first by Mick, then by Christian - on the lead guitar; and the piercing harmonica leads by Paul; it's a musical powerhouse.
Be it from Chicago, Memphis, Mississippi or New Orleans, Christian's "Waiting For The Call". That said, the call won't be from a person and it won't come by way of a phone. According to Christian, "there's nothing like a blues guitar to soothe my love gone wrong. I'm down in the bottom waiting for the call". That call, by the way, came from the lead guitar of Sir Harrison Begey and it even cheered me up.
So, as a result of various types of storms, it's not uncommon for cities pretty much anywhere to have occasional flooding. That said, not a lot of those floods will have you finding catfish and gators in your front yard or worrying about getting pulled down by big ol' snapping turtles. Those things only happen during a "Delta Flood" - or as the lyrics detail it, six foot of Mississippi river in the middle of town. At barely over two minutes, there's a lot going on here. With the handful of different but excellent bassists and drummers, the rhythm smokes regardless of the pairing (in this case it's Steve on drums and Jim on bass); and with support from Gary and Steve, Christian's enthusiastic lead vocals nearly had me wondering if I might need to put some sandbags down.
This song needs to be uploaded to everyone's cell phone and listened to as often as necessary...maybe even daily. It's called "Every Bad Day" and the full verse goes "Every bad day, puts us closer to a good day." Inspirational and uplifting indeed.
The next three songs all deal with vehicles - three very different vehicles. The first one is a big truck and it's called "18 Wheels". As if it's not scary enough driving near these things in the first place, Christian's got this one barreling down the mountain with it's breaks on fire, and although he still has a thousand miles to go he's not stopping for nobody till he get to see his baby again. YIKES! Fun and thankfully exaggerated lyrics. Musically, between the usual hard driving rhythm, Paul's wicked harp leads, Tim's frolicking accordion leads, Bill's pedal steel and Christian's mandolin, the hoedown country vibe actually brings that truck to life.
The next one is about one, and titled, "Caddilac" (sic). Although it's not on fire and out of control, the band sure is. With it's most aggressive rhythm yet and some crazy good guitar work highlighted by a monster slide guitar performance by Mick, this one is a three alarmer. As far as the car goes, it's giving Christian a heart attack because his momma stole his Cadillac and she ain't never coming back.
On the last of the three, the way Christian explains what's wrong with this "Broke Down Car" sounds like me trying to tell my mechanic what's wrong. Ya see, "the generator don't gen, the carburetor won't carb and the pistons don't..........work either". It's the only one of the three that's not about a runaway vehicle or band on fire, but with the groove the guys are in here, it will surely fill the dance floor.
Although he didn't write it, the way he puts his heart and soul into this country ballad, it sure sounds like he owned it. Hearing him emotionally tell his lady your are the "Joy Of My Life" (J. Fogerty), leaves no doubt about Christian's sincerity. Besides the stellar vocal presentation the track is highlighted by outstanding mandolin (Christian) and pedal steel (Bill) performances as well. Great track!
Other tracks on this excellent debut release include: "Red Porch Light"; "Styrofoam" (D. De Vore); "This Old Guitar"; "Hard Going Up" (B. Crutcher); "Liar, Liar": "I'm Drunk", and "Jesus Drank Wine".
"Hoodoo Do Voodoo" is available on all music platforms including Airplay Direct. Should you need the links, or prefer a hard copy for airplay, the best way to contact Christian is by sending an email to christian.nazba@gmail.com. As usual, when you do so, please say the Blewzzman sent you.


Peter "Blewzzman" Lauro
Blues Editor @ www.Mary4Music.com
2011 Keeping The Blues Alive Award Recipient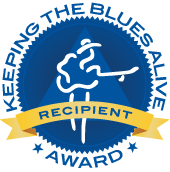 Click Here To Return To The CD Review Index
Click Here For The Blues Portal
Click Here For The Indie Portal
Click Here To Visit Our Music Gift Shop


---
Want your CD reviewed?
Click HERE to email us for information.






*All logos and trademarks in this site are property of their respective owner.
Additional content © 1998-2022 Mary4Music.com. All Rights Reserved.