A conversation at the House of Blewzz while "I'm Hungry" was playing.
Blewzzlady (calling out from the other room): That's a really good CD you have on, what's it called?
Me: I'm Hungry.
Blewzzlady: What's that got to do with it? Just tell me the name of the CD you have on.
Me: I'm Hungry.
Blewzzlady: You're always hungry. Just tell me the name of that CD already?
Me: I said I'm Hungry
Blewzzlady: Alright, I'll make you a sandwich, but not until you tell me the name of the CD you're playing.
Me: It's the new CD by Jimmie Bratcher and it's called "I'm Hungry". It's red hot smokin' blues to inspire your appetite.
Blewzzlady: Then maybe you should stop listening. Your appetite doesn't need any more inspiring.


Talking about appetites and eating, "I'm Hungry" can be purchased as a cookbook and EP, as well. It was created by Jimmie and his wife Sherri and it includes 196 pages of recipes from some of the finest professional chefs, friends, and family. You can find out a whole lot more about that at Jimmie's website, and as usual, a link will be at the bottom of my review. Now - or as soon as I finish the sandwich that the Blewzzlady just made me - I'm gonna talk about some of those appetite inspiring songs.

Review





"I'm Hungry" is Jimmie Bratcher's twelfth release. With its ten originals and two covers mixing in many different styles of blues, it'd be safe to refer to it as a gumbo of songs. For the project, the sous chefs joining Executive Chef Jimmie Bratcher, on guitars and vocals, are: Craig Kew on bass; Terry Hancock on drums; Aaron Mayfield on B3 and keys; Joe Selle and Brandon Draper on drums; John Selle and Eric Stark on keys; and the late, great Larry Van Loon on B3 and keys.

Thus far, what I've had to say has been somewhat comical but now it's time to get serious - NOT! On the opening track, "I Love Her Name", when you hear Jimmie say.....
"When I hear her name my whole world starts to quake.
My knees get weary and my hands began to shake.
My heart starts pounding and I know just what to say.
Well I can't live without her I got to have her in my life,
No I can't do without her I need her all the time.
She's on my mind morning, noon and night.".....
you'll probably start thinking that this is someone you'd love to meet. Then once he says her name you'll realize you already have. You see, the next line goes like this....."Her name is food, food, food"....and when she gets near Jimmie with that aroma, man she knocks him right into a coma. Inasmuch as the lyrics may sound fattening, there won't be any weight gaining here. Reason being is that the punishing rhythm, led by absolutely wild piano playing by John Selle, has the whole band playing like they're on a runaway treadmill. Fun, fast and furious track, to say the least.

Finding out that Jimmie's doctor told him to "cut out the cheese and fried foods", Sherri is going to do her best to make all that happen. Simply said, there ain't gonna be no finger pickin because "Mama Won't Fry No Chicken". That said, although it's not on any chicken, Jimmie's doin' some serious pickin' on those guitar strings.

With food and eating being the primary topics here, there probably won't be any love songs or ballads, right? Wrong! The next two tracks will attest to that. The first one is titled "Bacon On My Mind" and with the heartfelt deliverance of the very descriptive lyrics, there will be no doubt that there is indeed a love affair going on here. Musical highlights include powerful rhythm from the hands of Craig Kew, and Joe Selle on the bass and drums, and monster piano and guitar leads from John Selle and Jimmie.

On this very tender...or perhaps, very tenderized...ballad, Jimmie's wonderfully emotional and passionate vocal presentation leaves no doubt about his sincerity as he tells Sherri, "Baby, I Like What Your (sic) Cooking". Although it happens throughout most of the album, Jimmie's masterful ability to take downright funny lyrics and meld them with absolutely beautiful music has never been more evident than right here. I guess the contrast of the soothing sound of the brushes on the drums, the finessed tickling of the ivories and the subtle guitar leads on this soft jazzy tune had a lot to do with that.

As he runs down a list of some of his favorite "Q" joints - although it doesn't seem to matter - Jimmie's wondering "Where You Gonna Stop?". It stands to reason that if you're going to do a song about some of the best barbecue spots in Kansas City, you might as well make it a "smoker" and the guys are totally all over that.

By now, since he's closing out the disc with the first song that has nothing at all to do with food, Jimmie might be full instead of hungry. It's titled "Happy" and it's the second of two instrumentals (and yes, the first had a title that related to food). With the focus totally on the music, Jimmie, Craig, Terry, and Aaron showcase their mastery on the guitar, bass, drums, and B3 organ. Making absolutely no reference to food, this one was very well done.

Other tracks on "I'm Hungry" include: "Government Cheese" (K. R. Moore); that other "Greasy" instrumental; "Chicken Tastes The Same"; "Green Bananas" - Remix; "Grits Ain't Groceries" (T. Turner); and "Bologna Sandwich Man".

To find out more about Jimmie Bratcher just go to his website - www.jimmiebratcher.com - and if you haven't yet received your copy of "I'm Hungry" for airplay, just contact Betsie Brown at - www.blindraccoon.com. Wherever you go and whomever you talk to, please tell them the Blewzzman sent you.



Peter "Blewzzman" Lauro
Blues Editor @ www.Mary4Music.com
2011 Keeping The Blues Alive Award Recipient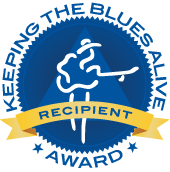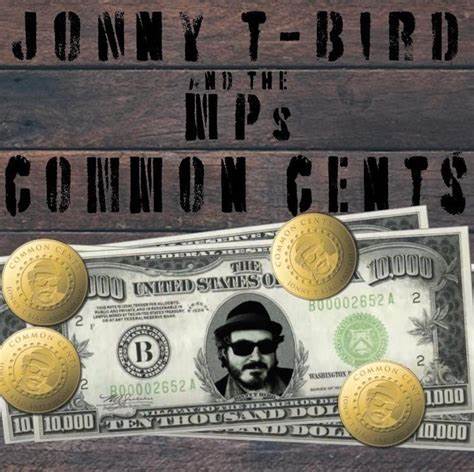 Jonny T-Bird and the MPS
"Common Cents"
Neon Grub Jeer Music
By Peter "Blewzzman" Lauro © April 2021

"Common Cents" is the fourth release for Milwaukee based Jonny T-Bird and the MPs. If like me, you are unfamiliar with the band, I'd be willing to bet you'd never guess what the MPs stands for, so let me spare you the effort. As the story goes, with several members of the current ensemble having been band mates in a group called the Marinated Puppets (see, you'd have never got that), they decided to just call the offspring the MPs. If you ask me, that's a lot more logical than Marinated Puppets, Jr.
The nucleus of the band are: Jon "T-Bird" Neuberger on guitar, harmonica and vocals; "Cadillac" Craig Carter on bass and vocals; and Marcus "MG" Gibbons on drums and percussion. Several guest MPs include: Nikki Beckman on drums; Conway Powell on bass; Pierre Lee and Jane Barry Fraundorf on keyboards; Aaron Gardner on horn arrangements and saxophone; and Eric Jacobson on trumpet.
Of the thirteen tracks on "Common Cents", ten are penned by Jonny, one is a collaboration between him and Nikki, and the other two are covers. Along with Jonny's Uncle Mark Neuberger, the album is dedicated to the bands late drummer, Marcus "MG" Gibbons.
On the opening track, as Jonny says "I Can't Pick It Up", then uses "I'm not as strong as I used to be" as an excuse, because I was able to relate, many things that I can no longer pick up came to mind. That said, it turned out that Jonny and I were not on the same page. You see, because of being; mistreated; lied to; abused; misused; pushed and shoved so many times, Jonny's use of the word strong was a reference to his mental - not his physical state - and and the thing he can no longer pick up is love. With it's melancholic lyrics, this could have been a slow bluesy ballad but instead - with a relentless rhythm being pounded out by "Cadillac" and "MG", ferocious organ leads by Pierre, and scalding lead guitar licks by Jonny - he and the MPs totally rocked it out.
The title track is Jonny's take on the financial disparity that exists in the world and has worsened since the arrival of the pandemic. As he says - and in spite of it being a play on words, I know he's being truthful, not cute - 'What the world needs now is "Common Cents" (Neuberger/Beckman). Right about here a John Lennon song just came to mind....Imagine! Musically, the completely different rhythm section of Nikki on drums, Conway on bass, and Jane on keyboards give the track a slightly funky and very danceable vibe.
Although their names are almost identical, this track is not about the child of King James V of Scotland, who was six days old when her father died and she acceded to the throne. This song is about a different Mary - "Mary, Queen Of Scotch" - a lush who's only claim to fame is how much Johnny Walker she can put into her mouth. With "Cadillac" and Nikki in a cool rhythm groove behind him, Jonny shines on the vocals, harmonica, and guitar on this one.
Because it's gut wrenching, down and dirty, slow blues, "Everybody Wants To Go To Heaven" (D. Nix) is one of my favorite tracks of the bunch. Being the kind of stuff I can listen to all day long, I treated myself by using several replays to turn this four-and-a-half minute long song into twenty plus minutes of pure blues pleasure. With the rhythm section smack dab in the slow blues pocket, Jonny T-Bird and "Cadillac" Craig Carter are all over this one. Jonny's sounding at disc's best with some killer slow blues guitar licks and "Cadillac" - belting the hell out of the blues vocally - is sounding like a real deal bluesman. Wow!
As the title will indeed imply, "The T-Bird Gets T-Boned", this one's a hot shuffle. It's a toe tappin', finger snappin' instrumental that features deep bass lines and dramatic rhythm from the hands of "Cadillac" and "MG", lively horns with hot trumpet and saxophone standouts by Aaron and Eric, and dynamite rhythm and lead guitar work by Jonny. Real good stuff.
This one's about Jonny's dog - a dog who won't fetch sticks and he's tired of chasing chicks; a dog who is so lazy he never wants to roam and wherever he lays, a flea will find its home; a dog who used to be so happy now he wears a frown; a dog who's his time is almost up but Jonny refuses to put him down. Sadly, Johnny's dog is an "Old Dog". Musically, if you can imagine an couple of rhythm guys sittin' around on a porch with Jonny blowin' a harp as his old dog lays besides him, you'll have an idea about this track's laid back vibe.
"Hey Renee!" is an uptempo instrumental with "T-Bird", "Cadillac" and "MG" pretty much putting on a workshop on how a harmonica, guitar, bass and drums should be played. "T-Bird" has both the harmonica and guitar notes hopping, "Cadillac" - who has been killer throughout - is nailing a walking bass line, and "MG" - who has been all over every track he's been on - has a most amazing tone coming from his obviously very well tuned kit. Although the tracks title must have some meaning to Jonny, if I were asked to name it, I'd go with "Maestros At Work".
Other tracks on this dynamite disc include: "Birthday Blues", "I Need Water", "Chickens Don't Like Me", "Natural Dream", "Mr. Pitiful" (Redding/Cropper), and "No Ship".
To get your hands on a copy of "Common Cents" for airplay and to find out more about Jonny T-Bird and the MPS, just go to the bands website - www.jonnytbird.com. When you do, please tell Jonny that the Blewzzman sent you.


Peter "Blewzzman" Lauro
Blues Editor @ www.Mary4Music.com
2011 Keeping The Blues Alive Award Recipient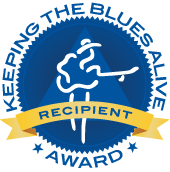 Swamp Poets
Featuring: Christian Michael Berry
"Hoodoo Du Voodoo"
Retrofit Records
By Peter "Blewzzman" Lauro © March 2021

The Swamp Poets are a Northern Arizona based American blues based roots music band. Their primary influence is the diverse styles of music from the Mississippi Delta region - they like to call it "American roadhouse swamp music". Led by west coast music veteran Christian Michael Berry, the nucleus of the band includes several Northern Arizona Blues Alliance IBC winners. They are: Christian on lead and backing vocals, lead/rhythm/slide guitar, bass and mandolin; Jim Kelley on bass; Greg Funk on drums; Paul Epoch on harmonica; and Dr. Tim Whitcanack on keyboards, bass and accordion. For this project, additional Swamp Poets include: Sir Harrison Begay on lead guitar; Mick Townley on lead/slide guitar; Steve Tansey on bass, drums and backing vocals; Gary Van Slyke on bass and backing vocals; Chad Watson on trombone; Chris Elliot on trumpet; and Bill Basset on pedal steel.
"Hoodoo Du Voodoo" is the bands debut release and it contains twelve of Christian's originals and three covers. Let's go listen to some.....
On the opening track - "Dispense The Remedy" - you just might realize you've got some things in common with Christian. As he made statements like: "I don't need no television, telling me what I should believe": "I don't trust no politician, trying to convince me that they should lead me"; "I don't make no deals with the devil, because I can get in trouble all by myself"; and "I don't need no doctors, I just need a remedy"; I realized I did. With the fierce rhythm being pounded out by Greg, Jim, and Tim on the drums, bass, and organ; the scorching guitar licks being laid down - first by Mick, then by Christian - on the lead guitar; and the piercing harmonica leads by Paul; it's a musical powerhouse.
Be it from Chicago, Memphis, Mississippi or New Orleans, Christian's "Waiting For The Call". That said, the call won't be from a person and it won't come by way of a phone. According to Christian, "there's nothing like a blues guitar to soothe my love gone wrong. I'm down in the bottom waiting for the call". That call, by the way, came from the lead guitar of Sir Harrison Begey and it even cheered me up.
So, as a result of various types of storms, it's not uncommon for cities pretty much anywhere to have occasional flooding. That said, not a lot of those floods will have you finding catfish and gators in your front yard or worrying about getting pulled down by big ol' snapping turtles. Those things only happen during a "Delta Flood" - or as the lyrics detail it, six foot of Mississippi river in the middle of town. At barely over two minutes, there's a lot going on here. With the handful of different but excellent bassists and drummers, the rhythm smokes regardless of the pairing (in this case it's Steve on drums and Jim on bass); and with support from Gary and Steve, Christian's enthusiastic lead vocals nearly had me wondering if I might need to put some sandbags down.
This song needs to be uploaded to everyone's cell phone and listened to as often as necessary...maybe even daily. It's called "Every Bad Day" and the full verse goes "Every bad day, puts us closer to a good day." Inspirational and uplifting indeed.
The next three songs all deal with vehicles - three very different vehicles. The first one is a big truck and it's called "18 Wheels". As if it's not scary enough driving near these things in the first place, Christian's got this one barreling down the mountain with it's breaks on fire, and although he still has a thousand miles to go he's not stopping for nobody till he get to see his baby again. YIKES! Fun and thankfully exaggerated lyrics. Musically, between the usual hard driving rhythm, Paul's wicked harp leads, Tim's frolicking accordion leads, Bill's pedal steel and Christian's mandolin, the hoedown country vibe actually brings that truck to life.
The next one is about one, and titled, "Caddilac" (sic). Although it's not on fire and out of control, the band sure is. With it's most aggressive rhythm yet and some crazy good guitar work highlighted by a monster slide guitar performance by Mick, this one is a three alarmer. As far as the car goes, it's giving Christian a heart attack because his momma stole his Cadillac and she ain't never coming back.
On the last of the three, the way Christian explains what's wrong with this "Broke Down Car" sounds like me trying to tell my mechanic what's wrong. Ya see, "the generator don't gen, the carburetor won't carb and the pistons don't..........work either". It's the only one of the three that's not about a runaway vehicle or band on fire, but with the groove the guys are in here, it will surely fill the dance floor.
Although he didn't write it, the way he puts his heart and soul into this country ballad, it sure sounds like he owned it. Hearing him emotionally tell his lady your are the "Joy Of My Life" (J. Fogerty), leaves no doubt about Christian's sincerity. Besides the stellar vocal presentation the track is highlighted by outstanding mandolin (Christian) and pedal steel (Bill) performances as well. Great track!
Other tracks on this excellent debut release include: "Red Porch Light"; "Styrofoam" (D. De Vore); "This Old Guitar"; "Hard Going Up" (B. Crutcher); "Liar, Liar": "I'm Drunk", and "Jesus Drank Wine".
"Hoodoo Do Voodoo" is available on all music platforms including Airplay Direct. Should you need the links, or prefer a hard copy for airplay, the best way to contact Christian is by sending an email to christian.nazba@gmail.com. As usual, when you do so, please say the Blewzzman sent you.


Peter "Blewzzman" Lauro
Blues Editor @ www.Mary4Music.com
2011 Keeping The Blues Alive Award Recipient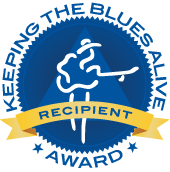 Click Here To Return To The CD Review Index
Click Here For The Blues Portal
Click Here For The Indie Portal
Click Here To Visit Our Music Gift Shop


---
Want your CD reviewed?
Click HERE to email us for information.






*All logos and trademarks in this site are property of their respective owner.
Additional content © 1998-2022 Mary4Music.com. All Rights Reserved.