George's Music "Springing the Blues"
Jacksonville Beach, Florida
April 3-5, 2009



Thanks once again to George Hines, Owner of George's Music and sponsor of the event, and Sam Veal, promoter of the event, for putting on another wonderful, talent filled, free blues festival. Next year will be the twentieth anniversary and I'm already looking forward to attending. Good job guys.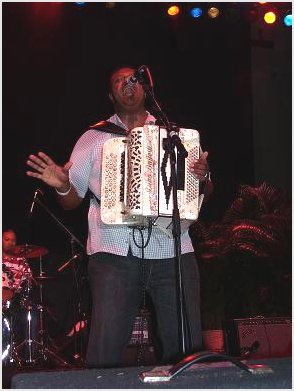 Chubby Carrier belting out some of that Bayou Swamp Blues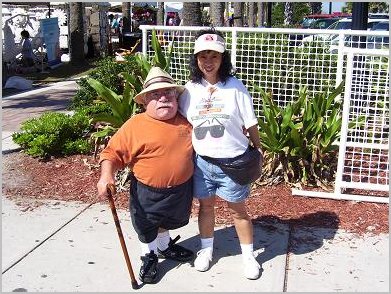 Two of blue music's biggest fans, Darryl and Rosie - regulars at Springing the Blues and our newest blues buddies.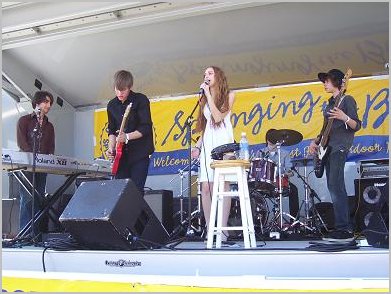 Skinny Legs And All (L-R) Paul Chelmis, Keybaord; David Cate, Guitar; Jesse Barry, Lead Vocals; Colin Hanson, Drums; Avi Goldstein, Bass. Every festival I go to I look for what I call my "Surprise Star of the Show". It's usually an act that I've never seen or even heard of and then get totally blown away by them. For the 2009 Springing The Blues Festival, Skinny Legs and all is my "SSS". What an awesome act! These youngsters have a heck of a future ahead of them.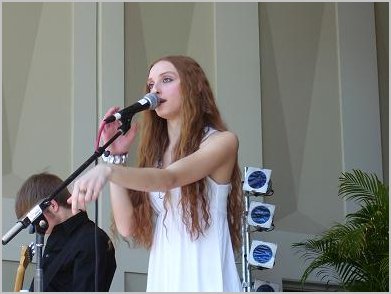 Skinny Legs And All Lead Vocalist, and inspiration of the bands name, Jesse Barry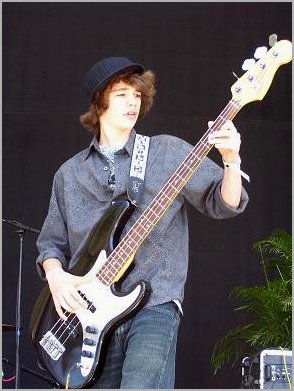 All teenagers think they're cool, but this kid has earned the right to think it - he is! SLAA Bassist Avi Goldstein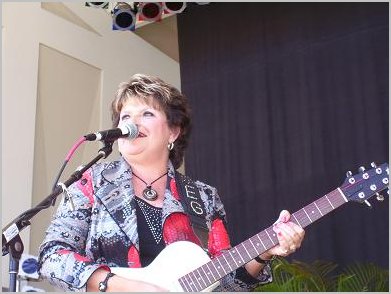 The Georgia Songbird - E G Kight sporting her usually beautiful smile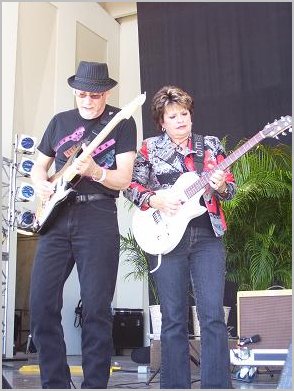 Ken Wynn and E G sharing some hot guitar licks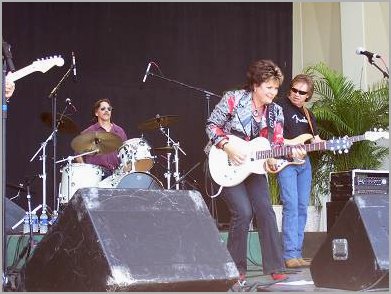 Gary Porter on Drums and Johnny Fountain on Bass checking out E G getting down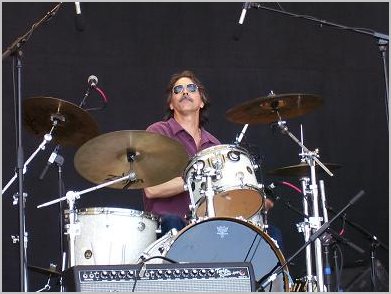 Gary Porter - by far, blues music's most under rated drumer

More photos from the 2009 Springing the Blues Fest HERE


Main Picture Index


---

Blues Portal Home

Blewzzman's Reviews Home

Mary4Music Home






*All photos used with permission

Copyright ©1998-2009 Mary4Music.com. All Rights Reserved.