Blues CD Reviews 99

Nigel Mack
Back In Style
Blues Attack Records
Release Date: June 1, 2023
By Peter "Blewzzman" Lauro © May 2023

When Chicago bluesman Nigel Mack isn't gigging in clubs around the windy city, he's most likely off headlining shows somewhere around the United States, Europe or his homeland of Canada, with his killer band - The Blues Attack.
Nigel's fourth release is titled Back In Style and it contains twelve original tracks. For the project, Nigel - on vocals, harmonica, electric/acoustic/steel guitar, foot stomps and horn arrangements - used no less than eight keyboardists; six drummers; four bassists; and several other instrumentalists; as he assembled an all star cast of Chicago's finest blues musicians.
Being nearly as famous as Highways 41 and 69, a.k.a. the crossroads, there have been many blues songs about "Highway 69", with several actually sharing the same title. That said, with Nigel belting the hell out of the vocals and nailing the slide guitar that's so pivotal to the song, this is indeed a worthy tribute to that well-traveled, oft sung about road. Of course, the rhythm guitar support from JR Wydra, the smokin' keyboard leads from Brian James and the perfect traveling rhythm from Andrew "Blaze" Thomas and Vic Jackson on the drums and bass, also have a lot to do with that.
"Cold Comfort" tells a tale of a short, yet long enough to become rocky, romance between a singer in a band going to Vegas for a three week stand, and a dancer in a chorus line. It features great guitar work from Nigel, thunderous rhythm from Andrew "Blaze" Thomas and Andre Howard on the drums and bass; and monster piano and organ leads on what I am told is the last song the late and great Marty Sammon would ever play on. R.I.P Marty!
Contrary to its title, "Graveyard Gate" is actually a love song. It's a story about the loneliness a man and woman struggle with from their time apart. Their concern is reuniting before ultimately heading to the graveyard gate. It's a wind driven smoker with Nigel blowing the hell out of the harmonica; Lise Gilly and Victor Garcia also blowing the hell out of the sax and trumpet; and on its only appearance, as it is getting closed by the blowing of the wind - an actual graveyard gate in a cemetery in Bédoin, France, on rusty squeaks and loud slams.
Those of us who have seen his live shows already know this, but for those who haven't and might be wondering if Nigel Mack is a harmonica player who can also play guitar or a guitar player who can also play harmonica, "Back In Style" - the title track - will clearly answer that question. Excelling on both, his first instrument is the harmonica, and his other first instrument is the guitar. This time, with Malcom Banks on on the drums and Derwin Davis on the keyboards joining Andre Howard (who sadly, is also no longer with us) on the bass, the fast and furious rhythm makes this one a sure dance floor filler.
"Blues Enough For You" is an acoustic track that offers a small sample of what you might expect to experience at one of Nigel's solo shows. It features him blowin', pickin', strummin', and singing the hell out of the song.
As I was listening to this track, I misread the song listing and thought its title was "Jalapeño Peppers". Then I realized that was the name of the next track, not this one. The interesting part of all this is that this track is titled "Shangri-la Girl", and it's hotter than a whole bunch of jalapeño peppers could ever be. It's a flat out pedal to the metal smoker with everyone in jam mode. Lise Gilly and Neal O'Hara are in a race on the sax and piano that no one is losing; Andre Howard and Larry Beers are creating a joyful ruckus on the rhythm; and Nigel is totally tearing it up on both of his first instruments.
Other tracks on this fabulous release include: "Travellin' Heavy"; "Damn You Mr. Bluesman"; "Redemption"; "A Place To Call Home"; "Just One Man"; and of course, "Jalapeño Peppers".
If you've not yet received a copy of Back In Style for airplay, please email Nigel Mack at nmack@smartt.email - and should like to find out more about Nigel Mack, and info on booking the band as well, just go to - www.nigelmack.com. Remember, when you do this, please tell him his friend, the Blewzzman, sent you.


Peter "Blewzzman" Lauro
Blues Editor @ www.Mary4Music.com
2011 Keeping The Blues Alive Award Recipient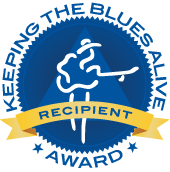 Lady J Huston
Groove Me Baby
Earwig Music/UniSun Productions
Release Date: May 19, 2023
Publicity: Blind Raccoon
By Peter "Blewzzman" Lauro © May 2023

Groove Me Baby is the first full length studio album from Lady J Huston and quite frankly, after reading about her very impressive list of accomplishments; musical affiliations; and skills and talents; with a bio like this, I'm actually shocked to hear that. Lady J is a singer, songwriter, trumpeter, music director, arranger, producer, and she even dances, as well. She sang in Johnnie Johnson's band; she was the lead trumpeter, who ultimately became the music director, in Albert King's band; and she's played with Muddy Waters, John Lee Hooker, Koko Taylor, and many others. There's a lot more that can be told but later on I'll just give you a link to where you can read it all for yourself, because I want to tell you about the music.
For the project - and trust me, it is a project - Lady J used the musical talents of well over thirty performers of which there were a handful of guitarists and drummers; several keyboardists and bassists; a lot of background vocalists; a bunch of horns; with eighteen of this list appearing as the Jazz Edge Orchestra. Of Groove Me Baby's twelve tracks, there are nine originals and three covers, and on them, you may very well hear many styles of music that include blues, jazz, swing, soul, R&B, funk, pop, and even a bit of disco.
This is going to sound strange but roll with it, please. The name of this song is called "Mean Stud Lover's Blues" and for now (you'll understand why later), all I'm going to say is it is one of the bluesiest tracks of the lot and Lady J, with a whole lot of sass and range, is reaching deep down and belting the hell out of some serious down-home blues.
As she's telling the girls "I Want A Man Like That" (C. Finney, L. Lutour), just some of "that" includes him being a man to love her day and night; to treat her nice and kind; to have a way of loving that will thrill her all the time; to be a man who never likes to roam and brings all the money home. All reasonable expectations, for sure. This is a swinging, jazzy number featuring fabulous tenor sax leads from Ben Shafer; a lot of bottom from the baritone of M. Lew Winer III; a dance inducing rhythm from Charles Smotherson, Jr. and Frank Dunbar,on the drums and bass respectively; and - while being supported by melodic backing vocals from Adrea Rohlehr and Bwayne Smotherson - the boss, Lady J, putting on a vocals 101 lesson.
On the very next track, "Tearing Me Apart" It sounds like Lady J hasn't quite found that 'man like that' just yet. On this soulful and emotional ballad, she laments over having to repeatedly face her lover leaving her to go home to his wife.
This jazzed up version of "Born Under A Bad Sign" (B. T. Jones, W. Bell) pays homage to Lady J's former boss, and my all-time favorite bluesman, the late, and very great, Albert King. Just as Albert always liked to have, the track features a smokin' horn section with Lady J blasting out the trumpet leads, Ben on the tenor sax and M. Lew on the baritone; the usual powerful rhythm coming from Charles (drums) and Frank (bass), this time with strong organ and piano support from Wade Long. Of course, on a song by arguably the best blues guitarist ever, there's got to be a lot of stinging blues guitar licks, and Jason Cooper is definitely all over that. Then there are the vocals, on which Lady J is serving notice that although this may be her debut release, she could very well be deserving of some 'vocalist of the year' awards. She's got my vote!
Over my twenty-plus years of doing this, I've reviewed a countless number of blues society compilations CDs and I cannot ever recall hearing such a major production like this on any of them. The song is called "Hide-Away (Remix)" and it first appeared on a disc titled 18 in 18, that was released by the St. Louis Blues Society. The song made it to the semifinals of the 2019 International Songwriting Competition. It's a jazz and funk infused blues ballad that features Lady J singing her heart out while being backed up by The Jazz Edge Orchestra, with: band leader Thomas Moore on rhythm guitar; Alexis Adams on electronic keyboards; Theodore B. Terry II on bass; Eddie L. Brown on drums; Larry M. Edwards on percussion; Bill Simpson, Charles E. Rose and Brady Lewis on trumpet; William Jeffries and Andy Schiefelbein on trombone; Charles T. Staton, Jr. and Anthony Hill on alto sax; Errol M. Belt on tenor sax; and Dr. Don Cook, Sr. on baritone sax. Although I've not heard the other songs in the competition, I still must wonder how this one didn't win.
"Groove Me Baby" - the title track - is a time machine back to seventies and eighties, and maybe even earlier, soul music. The opening intro - featuring Lady J on the synthesizer and muted trumpet, combined with the groovy rhythm Frank and Charles have going on bass and drums - had me thinking that any second now, the likes of Al Green, Luther Vandross, Evelyn Champagne King, Teddy Pendergrass, or even Barry White would be joining in on vocals. However, it was the Lady herself who stepped up to the mic and flat out belted the hell out of the song.
Traditionally, background singers provide vocals and harmonies to compliment the lead singer. That said, if a song was an instrumental but featured only backup harmonies, would the vocalists still be called background singers? I don't know and of course, I don't really care, all that matters is on the instrumental version of an earlier track, where all I did was allude to Lady J's vocal prowess - "Mean Street Lover's Blues (Background)" - that's what's happening and it's happening fabulously. What is traditional about the track is its style of blues. It's got: Frank and Charles, in a good ol' foot tappin' rhythm groove on the bass and drums; Jason Cooper and Darryl Bassett combining to make a formidable lead and rhythm guitar team; Lady J - with Ben and M. Lew blowin' lots of support through the tenor and baritone saxes - leading the horn section with sharp and hot trumpet leads; and last but certainly not least, Adrea, Wade Long, and the Lady herself, softly and soulfully laying down absolutely beautiful background... or maybe in this case, foreground... harmonies. I can't even take a guess as to how many times I replayed this one.
The disc closes with the Etta James classic "At Last" (H. Warren, M. Gordon). Lady J eases into the song by introducing "the couple of the hour for their first dance" giving the impression that the song is being recorded live at a wedding. In actuality, it was indeed recorded live at the mega entertainment complex in Chesterfield, MO, called The Factory, and the recording was to be used in their wedding ads. That said, the song is a commercial.....but OMG, what a great commercial! Frank on bass, Gerald "Pocket King" Warren on drums, Wade on piano, and Darryl on guitar, are masterfully locked into that slow rhythm the song requires; M. Lew is encouraging the couple to make that slow dance a bit sultry with his tenor sax leads; and with killer conviction, unyielding range, seductive scat, and so much soul, Lady J is "selling" the hell out of this product.
Other tracks on this debut, and what I believe will be the first of many discs by Lady J Huston include: "Your Call"; "Corona You Make Me Sick (Remix)"; "Messin' 'Round In The Bayou"; and "500 Pounds Of Good Gizzay".
If you've not yet received a copy of Groove Me Baby for airplay, please contact Betsie Brown at - www.blindraccoon.com - and should like to find out more about Lady J Huston, just go to - www.ladyjhuston.com. Remember, wherever you go and whomever you speak with, please tell them their friend the Blewzzman sent you.


Peter "Blewzzman" Lauro
Blues Editor @ www.Mary4Music.com
2011 Keeping The Blues Alive Award Recipient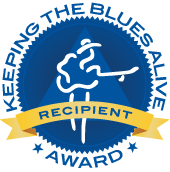 Lil' Jimmy Reed with Ben Levin
Back To Baton Rouge
Nola Blue Records
Release Date: May 19, 2023
Publicity: Blind Raccoon
By Peter "Blewzzman" Lauro © May 2023

Having just learned that Lil' Jimmy Reed - or as his military ID would have read, Leon Atkins - spent twenty years of his life serving this great country of ours, regardless of if his military rank merits the use of this word or not, I'm throwing it out there and saying, "Thank You, Sir!".
On Back To Baton Rouge, what I believe is his fifth release, 84-year-old Lil' Jimmy Reed joined forces with a young man who literally could be his great grandson, 23-year-old Ben Levin. That said, with Jimmy having played nearly twice as many years as Ben has lived, and having played in nearly twice as many countries than Ben has had birthdays, by no means should this young talent be considered wet behind the ears or, to use a military term, a "boot". You see, having four releases of his own, Ben also has two Blues Music Award nominations actually making this a collaboration between two music veterans - one old and one young.
The rest of the band joining Lil' Jimmy Reed on guitar, harmonica and vocals; and Ben Levin, the disc's producer, on piano are: Aron Levin, who Ben calls "Dad", on second guitar; Walter Cash on bass; with Ricky Nye and Shorty Star on drums. The disc contains ten tracks with five each being covers and five being originals penned by various combinations of Atkins and/or the Levins.
Since Lil' Jimmy Reed proudly boasts "I loved Jimmy Reed music, so I fell in love with his music. I wouldn't play nobody's music but Jimmy Reed. I used to imitate him.......I don't care who had a record out. I wouldn't play nothing but Jimmy Reed"; it's only fitting that the opener is a cover of his "Down In Virginia" recording. This is classic Jimmy Reed stuff done exactly like he'd do it himself. With Walter and Ricky laying down a smooth shuffle rhythm behind him and Ben shining on several smooth piano leads, Lil' Jimmy is killing it on the vocals and guitar and sounding every bit as good as his idol on those very high-end harp leads. He doesn't just imitate Jimmy Reed and his music, he's mastered it. For the record, Jimmy Reed was by far my all-time favorite, harmonica player.
One of the originals, "They Call Me Lil' Jimmy" tells the true story of how Leon Atkins became Lil' Jimmy Reed. As the story goes, in 1958, on the night Jimmy Reed was scheduled to perform in Louisiana, he got drunk and couldn't perform. With the parties involved knowing Leon - who was in the right place at the right time - had pretty much mastered Jimmy's style of play, they slipped him in the front door while sneaking drunken Jimmy out the back. After that, there was no looking back, that night, as everyone referred to him, Leon Atkins became Lil' Jimmy Reed. It's a great story that incorporates tales of his world travels and his thirty-seven grandchildren that Lil' Jimmy is very proud to tell.
On another original, Lil' Jimmy sings of returning "Back To Baton Rouge". This is the kind of stuff I listened to as a kid and never knew I was listening to the blues. It features such a soft rhythm on which Shorty may even be using brushes and not sticks; that Fats Domino style of soft and repetitive high end piano chords; slow and soulful vocals that are closer to being spoken than being sung; and precision blues guitar leads that soothe rather than sting. It's the kind of song that the slow dancers love because it's even too slow to dance to, so they just stand, squeeze and sway. So simply, yet so masterfully done.
On this clever original track, the "Engine Light" being on is causing Lil' Jimmy lots of concern. His oil is leaking, his tires have no thread, he's running out of gas and he's sure he's gonna break down. Sadly, none of this is happening to his car, it's all happening in his relationship.
The disc closes with "Mailbox Blues" (J. Moore/R. Stuart), which features Lil' Jimmy paying homage to his homie, the late, great, Slim Harpo. This is the second of two tracks pairing Miss Shorty on drums with Walter Cash, Jr. on bass, and this time they've kicked the rhythm up a notch and have a cool rumba vibe going on. In the meantime, the big boss man...pun intended, and his young associate are working wonders proving there's no generation gap in music. The Lil' one laying down some of the disc's best guitar work and the 'little one' is laying down some slick piano leads.
Other tracks on Back To Baton Rouge include: "Wish You Wouldn't" and "Cincinnati's The Place To Be", both originals; "In The Wee Wee Hours" (J. C. Liggins); I'm The Man Down There" and "A String In Your Heart", two more Jimmy Reed songs.
If you've not yet received a copy of Back To Baton Rouge for airplay, please contact Betsie Brown at - www.blindraccoon.com - and should like to find out more about Lil' Jimmy Reed with Ben Levin, just go to - www.liljimmyreed.com/. Remember, wherever you go and whomever you speak with, please tell them their friend the Blewzzman sent you.


Peter "Blewzzman" Lauro
Blues Editor @ www.Mary4Music.com
2011 Keeping The Blues Alive Award Recipient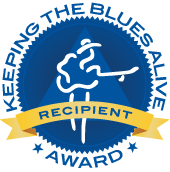 Jimmie Bratcher
Far Enough
Ain't Skeert Tunes
Publicity: Blind Raccoon
By Peter "Blewzzman" Lauro © May 2023

Jimmie Bratcher is a singer, songwriter, storyteller, guitarist, cookbook writer, preacher and author.....and those are just the things I know about. Keeping the "Many a truth is spoken in jest" and "Laughter is the best medicine" proverbs in mind, it wouldn't surprise me one bit if he took his many life's experiences and spun them into a stand-up act to add to his repertoire. After all, he is a healer of sorts.
On his thirteenth album, Far Enough, Jimmie Bratcher - on guitars and vocals - is joined by: Eric Stark - his co-producer and writing partner - on keys, lap steel, Irish whistle, background vocals and strings & horn arrangements; Craig Kew on bass; Brandon Draper on drums and percussion; Aaron Mayfield on organ; Charity Von Mozafari and Charmelle Cofield on vocals; Rod Lincoln on drums; Micah Burdick on acoustic guitar; Judah Earl on strings, and the horn section of: Bob Harvey and Steve Molloy on trumpet; Mark Cohick on baritone sax; Brett Jackson on tenor sax; and last but certainly not least, Sherri Bratcher on encouragement.
With all of the disc's eleven songs being originals, many of them are original originals - that's my way of saying songs that are written out of having lived the story being told vs songs written from creativity and imagination. Non-fiction vs fiction being the proper term, I guess.
The album opens up with the title track, which is actually Far Enough (The Story Of Mike & Clark). It's a story about finding sobriety - through the welcoming help of a caring friend, of course - told as only Jimmie can tell it. Musically, between the lyrics, Jimmie's heartfelt presentation of them, the melodic and angelic voices of Charity and Charmelle on the harmonies, and the mighty organ and piano leads from Aaron and Eric, the song takes on a certain hymnal quality.
From every perspective, including its title, "My Name Is Sinner" is an absolutely powerful production. Giving what could very well be one of the most attention commanding vocal performances I've ever heard; Jimmie leaves his heart out there on this one. That said, the songs captivating lyrics and accompanying compelling musicianship all help take it to a whole other level. Let me throw this out there right now; if you are reading this and you happen to be someone who is on one of those 'awards nominating committees', if this one isn't on your 'Song Of the Year' list, get off the damn committee!
Giving everyone a chance to catch their breath, me included, the next track is a relaxed acoustic ballad titled "The Road Leads Home". It features Jimmie showcasing his sensitive side on an emotional and beautifully done duet with Charity, and pleasing acoustic guitar work from Micah.
The road to recovery is a process and taking ownership is a part of that process. On "Chains", ownership doesn't get any more real than this:
"I made this prison that I live in, I built it stone by stone.
I forged these chains that I'm wearing, link by link, my sin, my own.
I've made some bad decisions, choices that made no sense.
Don't ask me any questions, denial is my defense......
If you think those are some powerful lyrics, and they indeed are, just wait till you hear them - and more - sung by Jimmie and Charmelle on another emotional track. Musically, it's a heartwarming ballad on which Jimmie and Eric showcase masterful guitar and piano skills.
Oddly enough, the song titled "Why Is It We Don't Dance Anymore" is actually one that unquestionably fills the dance floor. It's a rocker led by thunderous rhythm coming from Brandon's (drums) and Craig (bass), with level raising support from Aaron on the keys, and the full horn section - led by a killer tenor standout from Brett - all raising pure hell. Lyrically, the song is symbolic of Jimmie missing some of what life gets in the way of allowing to still happen.
Jimmie is far enough into this righteous journey of his to no longer be making excuses, but it is indeed the truth he speaks as he addresses the constant temptations that exist from "Living Here In Babylon".....where it's hard to know right from wrong. With a roaring rhythm behind him, Jimmie's rocking out some of the disc's best guitar work on this one.
As I listen to the disc's final track, "Save Me, From Myself", I'm doing so in disbelief. After "My Name Is Sinner" led me to believe nothing else I'd hear for a very long time would move me like it did, that very long time wound up being about thirty short minutes. Jimmie's gut-wrenching presentation of the songs melancholic lyrics are spine tingling; his scorching blues guitar licks totally enhance his pain; the rhythm and percussion just reek of gloom; and making all of this sound unworldly, Eric magically turns the organ into a full string section. I can't recall if there was ever a release that featured two songs getting "Song Of the Year" nominations, but I'm liking the chances of it happening here.
Other songs on this must have release include: "Memphis Slim"; "Don't Count Me Out"; "When He Dreams"; and "Don't Bring That Evil Around Here".
It's been some years since I last gave out "The Blewzzy" - a symbolic award I used give to my personal favorite of all the albums I reviewed for the year - but with that said, with eight months still to go, this would have been the one to beat in 2023.
If you've not yet received a copy of Far Enough for airplay, please contact Betsie Brown at - www.blindraccoon.com - and should like to find out more about Jimmie Bratcher, just go to - www.jimmiebratcher.com. Remember, wherever you go and whomever you speak with, please tell them their friend the Blewzzman sent you.


Peter "Blewzzman" Lauro
Blues Editor @ www.Mary4Music.com
2011 Keeping The Blues Alive Award Recipient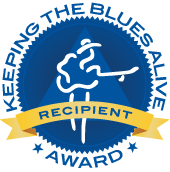 Brad "Guitar" Wilson
Lovers Before Sunrise
Cali Bee Music
Publicity: Blind Raccoon
By Peter "Blewzzman" Lauro © April 2023

My review of Brad "Guitar" Wilson's last release started off with these exact words....."This self titled, self produced release is the fourth for Brad "Guitar" Wilson and if it follows in the footsteps of his first three, then this will be his fourth consecutive album charting on worldwide radio. Having already given this one several listens, with a release date of June, 17, 2022, I'm sure it will be just a matter of time before that happens." .....With that having happened, I'm happy to say I told you so. Now, just ten short months later, as I get ready to tell you about Brad's fifth release, let me start out with saying I'll be expecting more of the same from Lovers Before Sunrise.
Lovers Before Sunrise features singer, guitarist and songwriter Brad "Guitar" Wilson being joined by: Brian Beal, Hal Cragin, Jeff Covell, Zach Andrews and Oscar Huget on bass; Grammy winner Francis Buckley, the disc's producer, on percussion; Fred Forney on flugelhorn; Adam Gust, Peter Wolf and Dillion Diaz on drums; Deb Jacobs, Kiki Wow and Amber Guzman on vocals; Chris Rhyme on keyboards; Timothy Jones on piano; and Daniel Levin on horns. Of the album's fourteen tracks, there are eleven originals and three covers.
The smooth Latin vibe on the rhythm drenched "Blues Magic" just screams 'DANCE'! Brian, Francis, Adam and Chris are indeed putting on magical performances on the bass, percussion, drums and organ. Speaking of smooth, in between a few quick, stinging guitar chords, the vibe Brad's giving out on the vocals has me thinking he might be bustin' some moves himself.
Since Leroy Carr first recorded "Blues Before Sunrise", approximately a century ago, it's been done in many different ways, by countless numbers of artists. That said, this well-done rendition - with Brad all over the gritty and gutsy vocals; and validating having the instrument in his name with mind-blowing lead and slide guitar runs - will most likely remind you more of the Elmore James version.
Since it would be blasphemous for a baby boomer and former hippie to review a CD with a song by Cream and not mention it, I'll now pay my respects. The song is "Sunshine Of Your Love" (Bruce/Brown/Clapton), and it features Brad, Hal and Adam giving the song some respect of their own as they showcase their inner Eric Clapton, Jack Bruce and Ginger Baker on the vocals, guitar, bass and drums. Well done guys and thanks for the flashbacks.
This is an original of Brad's producer and band mate, Francis Buckley, and it's titled "When You Get To My House". What's interesting is it actually tells the tale of the odd happenings that go on along the way. One in particular is "You were on your way to my house, on the way to hear my blues, but on the way to my house, you wore out your brand new shoes".....just how far was that walk? Musically, it's another rhythm fueled smoker, with a mostly different ensemble. This time it's Zach and Dillion bangin' on the drums and laying down the deep bass lines and they're getting lots of help from the rockin' piano of Timothy and the smokin' horn blowin' from Daniel and Fred.
"I'm Still Breathing" is one the traditionalists will love. It's slow blues with a hefty bass (Brian) led rhythm that features Brad strongly and soulfully belting out the blues, while putting on what this slow blues enthusiast feels is his disc's best guitar work.
On a track called "Black Coffee At Sunrise" it sounds to me like Brad and the guys drank a whole pot of it before recording it. This swingin' dance floor filler features the usual hard drivin' rhythm with Brad rockin' out on some of that jumpin' hometown 'so cool So Cal' style of blues.
One of the most beautiful tracks of the bunch is a love song titled "Words I Want To Say With You". On a song they co-wrote, Brad and Deb Jacobs melodically and charismatically take turns happily and lovingly praising each other.
The disc closes with a bonus track that first appeared on an earlier release of Brad's, it's a live version of a rocker titled "Slide On Over". As it comes on, and all you guitar heads reach for your air guitars, make sure you get down the Trower or Hendrix models because as Rick J. Bowen states on the one sheet, this one's done is the style of "Robin Trower meets (Jimi) Hendrix bravado" .
Other tracks on Lovers Before Sunrise include: "More Than I Do"; "Big Fish"; "Goin' Fishin' In The Rain"; "I'm Ready" (W. Dixon); "Rollin Thunder"; and "Down To The Twist And Shout".
If you've not yet received a copy of Lovers Before Sunrise for airplay, please contact Betsie Brown at - www.blindraccoon.com - and should like to find out more about Brad "Guitar" Wilson, just go to - www.bradwilsonlive.com. Remember, wherever you go and whomever you speak with, please tell them their friend the Blewzzman sent you.


Peter "Blewzzman" Lauro
Blues Editor @ www.Mary4Music.com
2011 Keeping The Blues Alive Award Recipient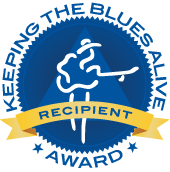 Jennifer Lyn & The Groove Revival
Gypsy Soul
J&R Collective
Publicity: Blind Raccoon
By Peter "Blewzzman" Lauro © April 2023

Gypsy Soul is the fourth release from Jennifer Lyn & The Groove Revival, and the first that I've had the pleasure of getting to hear. The band consists of the disc's co-producers and song composers Jennifer Lyn on guitar, vocals and backing vocals; and Richard Torrance on guitar and backing vocals; along with Barb Jiskra on keys; Chris Addison on bass; and Jim Anderson on drums. The band is said to be blues rockers and the title of the album contains the word soul, but I've got to tell you, these five original tracks contain one heck of a lot of old school blues.
As opening tracks should, "Gypsy Soul" - the title track as well - features everyone in the band being highlighted, making it a great introduction to the players. Right from her opening line, with a strong but not overpowering vocal style that features quite a nice range, Jennifer quickly lets the listener know she will be a pleasure to listen to; with killer leads and some impressive string bending tactics, it's obvious Richard knows his way around the blues; Barb's boogieing piano standout is outstanding; and last but certainly not least, this vehicle is being perfectly driven by the fabulous rhythm of Chris and Jim. Excellent first impression.
"Lowdown Dirty Shame" features the band in a fast and funky groove behind them while Jennifer and Richard take center stage on the lead and harmony vocals and tandem lead and rhythm guitar runs.
Whatever volume level you happen to be listening to your copy of Gypsy Soul at, raise it a few notches when "Going Round In Circles" comes on. Then stop what the heck ever it is you were doing and sit back and allow yourself to get blown away by absolutely perfectly done slow blues. This could very well be the best sung ballad and best played slow blues I've heard all year. Wow, wow, wow!
Remember the smokin' way The Spencer Davis Group opened "Gimmee Some Lovin'? With somewhat of a similar name and a whole lot of that same high energy, "Give Me All Of Your Lovin'" will surely give you flashbacks of Stevie Winwood and the guys. As a matter of fact, the band calls this all out rocker "a playful mix of blues and classic rock".
If you've ever been to a singer/songwriter showcase, "You Can Take It All" is the type of song you'd most likely hear a female/male duet do. It's also likely that the two people in the story who come from broken romances to find each other, may actually be them. Jennifer and Richard have me sold. This softly and beautifully done ballad kind of reminded me of Van Morrison's "Crazy Love".....yes, it's that good.
If you've not yet received a copy of Gypsy Soul for airplay, please contact Betsie Brown at - www.blindraccoon.com - and should like to find out more about Jennifer Lyn & The Groove Revival, just go to - www.jlynandthegrooverevival.com. Remember, wherever you go and whomever you speak with, please tell them their friend the Blewzzman sent you.


Peter "Blewzzman" Lauro
Blues Editor @ www.Mary4Music.com
2011 Keeping The Blues Alive Award Recipient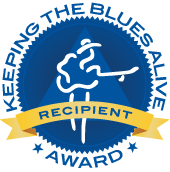 Big Harp George
Cut My Spirit Loose
Blues Mountain Records
Publicity: Blind Raccoon
By Peter "Blewzzman" Lauro © April 2023

With Cut My Spirit Loose being his fifth release since 2014, when his first release earned him a "Best New Artist" nomination at the Blues Music Awards, Big Harp George has been staying quite busy. Taking into consideration all the down time due to the pandemic, putting out five releases in nine years is indeed an admirable accomplishment.
Playing harmonica and singing all the lead vocals, Cut My Spirit Loose features Big Harp George being joined by: Ben Torres on flute; Chris Burns, the disc's producer, on keyboards; Derrick D'Mar Martin on drums and percussion; Doug Rowan on baritone saxophone; Ed Morrison and Jeff Lewis on trumpet; Joe Kyle Jr. on bass; June Core on drums; Kid Andersen on guitar, banjo, clown horn, guiro, drum and vibraphone; Lisa Leuschner Andersen and Loralee Christensen on backing vocals; Michael Peloquin on tenor and baritone saxophones; Mike Rinta on trombone and tuba; James, Dwayne and Walter Morgan - a.k.a. Sons of the Soul Revivers - on backing vocals; and on her debut as a recording artist, Lulu Bisharat, the Bisharat family dog.....on barking.
Having realized that assortment of instruments, you'd be correct in assuming these may not be typical blues harmonica songs you're about to hear. Then again, Big Harp George is not your typical blues harmonicas player. Of these thirteen very interesting and varied styles of songs, one is a cover of a Beatles hit, and twelve are original Big Harp George Bisharat compositions.
On the opening track titled "It's Tuesday", George pokes fun at what sadly became a highlight of his - and apparently his neighbors, as well - during the pandemic. Yep, the weekend came and went with absolutely no fanfare at all but taking out the garbage on trash day turned Tuesdays into a hilarious block party. With George doing comical play by play on how the rest of the people on the block throw out their trash, and members of the band having simulated "neighborly" conversations, the lyrics are an absolute riot. Musically, it's a swingin' dance floor filler with the Morgan brothers killing the sing-a-long style chorus line and Doo-wop style background vocals. I absolutely loved this song!
On another great story telling track George candidly spins the yarn about "Pile Driving Sam", who the men can't figure out, but the ladies seem to understand all too well. Nuff said 'bout Sam, I think you got the drift. Deep bass lines on what sounds like an upright by Joe; intense drum and percussion work from Derrick; and a whole lot more bottom from the baritone sax of Doug; all combine for what may be the disc's most rhythmically profound track. Throw in more heat coming from the trumpet and trombone of Ed and Mike, some smokin' piano from the hands of Chris, and a fiery minute long mid-song run from Kid on the guitar, and it all adds up to another smoker.
If it's been a while since you've partied on Bourbon Street, just put this one on and you'll quickly be "Bustin' Out" your beads and Mardi Gras garb - and before you even realize it, this instrumental will have you dancin' around your house like you're partying with a brass band in the French Quarter. With a funky and boogieing rhythm going on behind them, George, Mike, Doug and Jeff are flat out raising hell on the harmonica, tuba, saxophone and trumpet.
As George points out some...make that many...not so wonderful characteristics of humans, I'm betting that many - if not all - dog owners will agree with him when he says, "My Dog Is Better Than You". As a matter of fact, George thinks "that's true of every other dog too" and that we should "turn it over to the dogs and let them run the show". Lulu apparently agrees, 'cause right on cue, she barks in and voices her approval. It's another rhythm fueled smoker with monster harmonic leads from George, tenor leads by Michael and guitar leads from Chris.
Speaking of Lulu, this track titled "Jump Abu Lulu" was written in her honor. Other than the Sons of the Soul Revivers repeatedly chanting "Jump Abu Lulu" the song is an instrumental on which Big Harp George pretty much puts on a chromatic harmonica 101 class. A must listen for anyone wanting to hone their harp skills.
After getting himself into some trouble at the age of seventeen, George swore he'd never again put himself in that situation. That said, it was just four short years later when, once again, he found himself "Behind The Eight Ball". On this slow blues number, you can clearly feel the remorse in George's vocals and in his piercing harp leads.
Containing compelling lyrics; captivating vocals; and alluring instrumentation; "Captain Jack" is a quite complex composition. After hearing it the first time I went back a second time and focused on the tragic story of Captain Jack, the fallen warrior who was the chief of the Modoc people; a third time to be get carried away by the hymnal qualities of the lead, backing and harmony vocals; and a fourth time to be entranced by the magnificently magical music, highlighted by masterful harp (George), flute (Ben) and vibraphone (Kid) performances. Kudos to Kid Andersen for the engineering, Joe Taratino for the mastering and Chris Burns for the production work on this masterpiece.
Other tracks on Cut My Spirit Loose, a disc that just might get Big Harp George more Blues Music Award nominations, are: "Give Me The Dark", "She's A Woman" (Lennon & McCartney); "Prince Of Downward Mobility"; "Ranty Town"; "Take A Knee"; and "Sunrise Stroll".
If you've not yet received a copy of Cut My Spirit Loose for airplay, please contact Betsie Brown at - www.blindraccoon.com - and should like to find out more about Big Harp George, just go to - www.bigharpgeorge.com. Remember, wherever you go and whomever you speak with, please tell them their friend the Blewzzman sent you.


Peter "Blewzzman" Lauro
Blues Editor @ www.Mary4Music.com
2011 Keeping The Blues Alive Award Recipient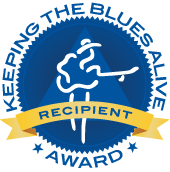 Skylar Rogers
Among The Insanity
Blue Heart Records
Publicity: Blind Raccoon
By Peter "Blewzzman" Lauro © April 2023

When the people you hire to work for you prove to be a dedicated and caring bunch, who create a strong support system around you, tools that otherwise might not be available to you, suddenly are. For Skylar Rogers, one such tool was label co-owner Sallie Bengtson introducing her to Terry Wilson. In Skylar's own words: ".....Thank you for the introduction...... I really loved working with Terry Wilson on this project! As a writing partner he is the best and his knowledge as a producer took this project where I wanted it to go....."
For Among The Insanity, her third release, Skylar Rogers - the fire breathing vocalist - went into the studio with a whole new killer band. Supplying her with some tools of his own, bassist, vocalist, songwriter, producer and Grammy nominee Terry Wilson reached deep into his talent pool of fine musicians and assembled quite the A-list band for Skylar to work with. Those very recognizable artists include: multi-award winner W. G. Snuffy Walden on lead guitar; Grammy nominee Billy Watts on rhythm guitar; Bennett Salvay on keys; Grammy winner Brannen Temple on drums & percussion; Grammy winner Darrell Leonard on horns; and Grammy nominee Teresa James on background vocals. The disc features twelve tracks of original music with one being a solo composition of Terry's and the other eleven being co-written with Skylar.
Sadly, when it comes to insanity, these days one needs not to look any further than the front page of any newspaper, the first segment of any news program or the pop ups that appear every time you go on the Internet....it's all around us and in too damn many ways. However, on the disc's title track - "Among The Insanity" - the insanity Skylar's lamenting over is the insanity related to a bad relationship. Musically, the penetrating rhythm and stinging guitar leads are the perfect backdrop to accent the pain and sorrow exuding from Skylar's emotional and heartfelt vocals.
According to Skylar, there's some truth to us being told that we were listening to "the devil's music" while listening to Rock & Roll. Rather than making excuses for some of her early life decisions she's chosen to just "Blame It On Rock & Roll". The smoker features hard rockin' rhythm led by the thunderous drum work of Brannen, and the killer tandem guitar work of Snuffy and Billy.
Along with the title of her last CD - Firebreather - most of the songs Skylar sings will attest to her being able to belt the hell out of a song. On the other hand, her ability to finesse the heck out of a ballad is equally impressive. "When It's Broken" is one of those songs where her softer side, along with a fabulous range, excels. Led by soft piano and faint organ highlights from Bennett, the whole band is simply silky, as well.
Although it wasn't the band Skylar was addressing on a track titled "Step It Up", that's just what everyone did anyway. Leaving the soft and silky stuff for the ballads, the guys are on fire on this honky-tonk rocker. Terry and Brannen have the rhythm in hard driving mode; while jumping back and forth from romping piano leads to pulsatory organ leads, Bennett is all over the keyboards. BTW, should you want to know who the song is actually addressed to, here's a hint....."If you want to be my man, I want to see your plan. Step it up".
"Between Friends" is a steamy ballad about a steamy love triangle. Once again, it features Skylar wearing her heart on her sleeve with an emotional yet sultry, jazz lounge singer style of delivery. As if using his trumpet to perform a duet with her, Darrell does a masterful job of mimicking Skylar's vocals with his trumpet. Outstanding to say the least.
On yet another gentle-woman-like performance of another relaxed ballad Skylar absolutely shines on the vocals. The song is titled "Apology Not Accepted" and it's basically her way of telling some loser she knows he'll never change. As melancholic as it is, the song is quite beautifully done.
Other tracks on this fabulous new release from Skylar Rogers include: "Love In The Left Lane"; "One Last Kiss"; "Ride That Lightning"; "Both Sides Of The Tale"; "Femininity"; and "The Water".
If you've not yet received a copy of Among The Insanity for airplay, please contact Betsie Brown at - www.blindraccoon.com - and should like to find out more about Skylar Rogers, just go to - www.skylarrogers.com. Remember, wherever you go and whomever you speak with, please tell them their friend the Blewzzman sent you and, above all, tell them that he wants some of those cream cheese pastries (they'll know what you mean).


Peter "Blewzzman" Lauro
Blues Editor @ www.Mary4Music.com
2011 Keeping The Blues Alive Award Recipient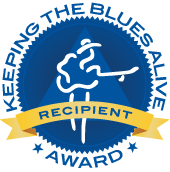 Sister Lucille
Tell The World
Blue Heart Records
Publicity: Blind Raccoon
By Peter "Blewzzman" Lauro © March 2023

With the liner notes and the one sheet both making mention of the facts that Tell The World, the second release by Sister Lucille, comes to us from a mighty team of women, I'd feel left out if I didn't show the ladies some love of my own. Right from the get go, fifty percent of the disc's songs were female written; the album was recorded, engineered and co-produced by Dawn Hopkins and Reba Russell - affectionately known as the "Blue Eyed Bitches"; the recording is released on Blue Heart Records, a female run label co-owned by Sallie Bengtson and Betsie Brown; with publicity and radio managed by Betsie; the CD design was done by Debra Clark Graphics; and since the opportunity for some shameless self-promotion is throwing itself at me, I will take the liberty of saying the disc is being reviewed by Mary4Music, a website developed by my partner Mary Roby.
Sister Lucille consists of Kimberly Dill on lead & background vocals; Jamie Holdren on guitar and lead & background vocals; Reed Smith Heron on bass; and Kevin Lyons on drums. For this project they were joined by Chris Stephenson on B3 and keys; Peter Climie on saxophone & horn arrangements; Will Paladino on trumpet; Freedman Steorts on trombone; Al Gamble on organ; Shawn Zorn on percussion; and Reba Russell on background vocals. Tell The World contains ten tracks of "Memphunk" - a very cool term the band coined to describe their style of play - with six of them being band originals.
For those of you who may not exactly get what type of music "Memphunk" refers to, the opening and title track - "Tell The World" (T. Adams/B. Webb) - should quickly clear that up for you - It's a perfect blend of Memphis soul and downright funk. The track finds Kimberly anxiously wanting to 'tell the world' how excited she is about finding love. Helping raise that excitement to a much higher level, it features the nucleus of the band in a frantically funky groove led by some wickedly wild whammy bar antics from Jamie; and an equally savage performance from Al (on his only appearance) on the organ, as he leads the fabulous horn section through the soulful contribution. Opening with this one, makes me think it was the band's way of saying "Okay, now that we have your attention.........".
On a song she wrote, - "Why Not You" - Reba Russell joins Kimberly on the vocals and the duet puts on a powerful presentation of a powerful song. With lyrics centering around the idea of "anything he can do, you can too" Reba and Kimberly repeatedly challenge each other to step up to the task with the chorus line of "Why not me, why not you?". In the meantime, with scorching slide guitar, thunderous rhythm, and profound percussion going on behind the ladies, Jamie, Reed, Kevin and Shawn have their own powerful thing going on.
On an original ballad titled "My Name Is Lucille", Kimberly emotionally takes on the alter ego of B.B. King's guitar.
....."My name is Lucille, and I love the King,
He knew just how to touch me, and how to make me feel.
He was gentle and soft, he did all the right things,
He knew just how to bend my strings.
My name is Lucille and, and I Love the King"........
describes the love that existed between them, and
....."He saved my life one night, in a fiery blaze,
He ran into the building, he pulled me from the haze.
We've never been apart since that night,
Until the day he went to the light.
My name is Lucille, and I love the King".....
tells of that night B.B. ran back into a burning club to fetch Lucille. (FYI, that fire took place in a club in Twist, AK and it was started by a woman named Lucille. You can hear B.B. tell the whole story - as only B.B. can - on his 1967 recording titled "Lucille").
I often hear an A cappella intro to a song that sounds so beautiful that it makes me think I could thoroughly enjoy the whole song being sung that way. Then what usually happens once the music kicks in, I wind up being quite happy it wasn't. "Ready For The Times To Get Better" (A. Reynolds) is both of those situations. Interestingly, Kimberly and the band did nothing to change the song and it sounds just as beautiful as it did when it was originally sung by Crystal Gayle close to fifty years ago. With her slight country accent and the band nailing the cool country groove they've got going on, I could easily see, and happily hear, Sister Lucille doing some real good cross genre stuff.
On another band original titled "My New Lovers', Kimberly boasts about not being a one-man woman, then she proceeds to mention some of those men by name while sassily rhyming some of their abilities and characteristics with their names. Now I'm wondering what the heck happened to guy she couldn't wait to 'tell the world' about?
The disc closes with a smoking shuffle titled "Soulful Dress" (M. McAllister/T. Vail). It's a dance floor filler with the hopping rhythm being kicked up a few notches with frolickin' piano leads from Chris; hot horn blowin' from Peter, Will and Freedman; and lively blues guitar licks from Jamie. In the meantime, Kimberly's flat out putting all the ladies on call 'cause when she struts into the party in her dress "that's cut way above her knees, with the V-cut back and spaghetti straps instead of sleeves", their men will most certainly fall to their knees. My addition to that is "if you don't think she can pull it off, look no further than the album's cover".
Other tracks on this excellent recording are four more originals titled: "Everytime (sic) I Leave", "Breaking My Heart", "Montezuma Red" and "Devil In A Red Suit".
If you've not yet received a copy of Tell The World for airplay, please contact Betsie Brown at - www.blindraccoon.com - and should like to find out more about Sister Lucille, just go to - www.sisterlucilleband.com. Remember, wherever you go and whomever you speak with, please tell them their friend the Blewzzman sent you.


Peter "Blewzzman" Lauro
Blues Editor @ www.Mary4Music.com
2011 Keeping The Blues Alive Award Recipient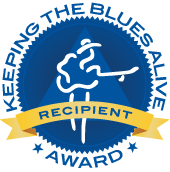 Click Here To Return To The CD Review Index
Click Here For The Blues Portal
Click Here For The Indie Portal
Click Here To Visit Our Music Gift Shop


---
Want your CD reviewed?
Click HERE to email us for information.






*All logos and trademarks in this site are property of their respective owner.
Additional content © 1998-2023 Mary4Music.com. All Rights Reserved.