Blues CD Reviews 98

John Primer
Live At Rosa's Lounge
Teardrops For Magic Slim
Blues House Productions
By Peter "Blewzzman" Lauro © March 2023

While working on this review, the announcement came out that John Primer was one of several very well-deserved blues artists that will be inducted into the Blues Hall of Fame this coming May. Being someone: who has worked on spreading the word about many of his releases; who has seen his live shows more times than I can count; and who has the pleasure of calling him - and his family - my friends; I am very happy to say "Congratulations, John, you are indeed the real deal".
Before I tell you a bit about Teardrops For Magic Slim, I'd like to tell you what Lisa Primer, the album's producer had to say about it on the liner notes..... "This tribute to Magic Slim is a labor of love. John Primer & The Teardrops want to bring Magic Slim back into focus and shine a light on what they accomplished together. They want the younger generation to listen to Magic Slim & The Teardrops' music and to realize where the music came from. Magic Slim was a giant in the blues world! John was given the opportunity to stand on his shoulders and to carry the blues forward. This tribute is a gift to Magic Slim for all that he did for the blues world! We hope everyone will research Magic Slim & The Teardrops, pay them the respect they deserve and enjoy the music they made together!
Teardrops For Magic Slim is a nearly seventy-minute recording of twelve songs most commonly associated with Magic Slim & The Teardrops. The album features John "The Real Deal" Primer - on lead guitar and vocals - being joined by The Teardrops: Jon McDonald on guitar; Earl Howell and Lenny Media on drums; and Danny O'Conner on bass; with special guest Shawn Holt - Magic Slim's son, who's sometimes called "Lil' Slim" - on guitar and vocals.
If there were ever a review I could - as the expression goes - phone in, this would be it. C'mon, it's soon to be Blues Hall of Famer John Primer, with The Teardrops, doing songs of Magic Slim and the Teardrops. That alone already has most of you trying to get your hands on a copy, so I could simply tell you how to do that and close it out right now.....but I won't. Let me at least tell you about a few of these killer tracks.
The disc opens with J B Lenoir's "Mama Talk To Your Daughter". As is the case with just about all of these songs being good ol' traditional blues, and all of them featuring several monster guitarists as well, there will be plenty of smokin' guitar licks. This one features John and Shawn swapping turns making that happen while Lenny and Danny lay down the smokin' rhythm.
"Every Night And Day" (Jimmy McCracklin) is a slow blues song that starts off with extended scorching guitar licks by John with background howling being heard from the live audience at Rosa's. Then once he starts growling out the song's lyrics, the track becomes a typical John Primer blues smoker. It just doesn't get much better than this.
"Trouble On My Own" is the disc's only track that was actually written by Magic Slim, a.k.a. Morris Holt. It's pretty much more of what I just said above but this time it's Jon McDonald joining in on rhythm guitar, and the great slow blues rhythm groove is now being laid down by Earl on the drums and Danny on the bass. Saying this borders on ridiculous, but this one does feature some of the disc's best guitar work.
The Elmore James penned song "It Hurts Me Too" has always been one of my favorite blues songs so I was quite happy to see and hear it here. With Shawn both belting out the vocals and killing it on the scorching guitar leads this smoker is pretty much all "Lil" Slim"......errrrr, that is until Mr. Real Deal jumps in and rips off some heat of his own. This one could very well be the crème de la crème.
"The Things That I Used To Do" (Eddie Jones) is another classic that I have heard done so good, by so many different artists. You know the song, you know these artists (John, Jon, Earl and Danny) so there's just no need to say another word.
The disc closes out with "Little" Milton Campbells' body shaking, sing-a-long called "The Blues Is Alright". C'mon now, you know what to do...."Hey, hey, the blues is alright".....oh yeah, the live audience sure has it goin' on. Once again, you know the song and you know the artists (this time it's John, Shawn, Lenny and Danny) so now I'm really done here.
Other tracks on this dynamite disc include: "Luv Somebody" (Jimmy Dawkins); "Ain't Doing Too Bad" (D. Malone); "Buddy Buddy Friend" (Aaron Corthen); "Let Me Love You Baby" (Willie Dixon); "Look Over Yonder Wall" (Elmore James); and "Before You Accuse Me" (Ellas McDaniel).
On a side note: there are a very few select artists who when they release a new album, I pretty much feel bad for the rest of the field releasing an album in that same category because although there is supposedly no such thing as a lock, these few are as close as you get, and John Primer is one of those few. This year he's got Hard Times being the one to beat in May and now next year he'll have Teardrops For Magic Slim as being the one to beat. Maybe, like B. B., Pinetop and Koko, it just might be time to name an award after him.
If you've not yet received a copy of Teardrops For Magic Slim for airplay, please contact Lisa Primer at - lbeckerconsulting1@gmail.com - and should like to find out more about John Primer, check him out at - www.johnprimerblues.com. Remember, wherever you go and whomever you speak with, please tell them their friend the Blewzzman sent you.


Peter "Blewzzman" Lauro
Blues Editor @ www.Mary4Music.com
2011 Keeping The Blues Alive Award Recipient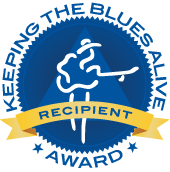 Rhythm Krewe
Unfinished Business
Rhombus Records
Publicity: Blind Raccoon
By Peter "Blewzzman" Lauro © March 2023

Unfinished Business contains twelve tracks with nine originals penned by guitarist, vocalist, horn arranger and band leader, Steve Zelman...
Along with Steve, the rest of the Rhythm Krewe are: Gary Coppola and Dave Morgan on vocals; Jim Blazer on piano and organ; Chris Ryne on piano; Dave Grover and Steve Nelson on bass; Danny Pucillo, Jr. and Gary Ferguson on drums; Roy Weigand on trumpet; Chris Mostert and Mike Nelson on tenor sax; Chris Jennings on baritone sax; and Chuck Hughes, Steve Baxter and Ira Nepus on trombone.
The disc opens with a swingin' cover of "She Moves Me", a Johnny 'Guitar' Watson classic. Style and performance wise, it's a perfect opening track. The songs style pretty much tells you what Rhythm Krewe is all about musically; and the outstanding performance from the band introduces you to its killer rhythm section, and several key players on smokin' solos.
"One Hell For Another" is an original track that embellishes on 'the grass ain't always greener on the other side of the fence' idea. ...Musically, with a lot of support from the four-piece horn section, Dave Grover and Danny Pucillo, Jr. are laying down a smokin' rumba groove on the rhythm while Jim Blazer and Steve share a monster two-minute-long mid-song piano and guitar solo.
This original song is about a man who gives a woman everything she could hope for, but she won't give him the "Time Of Day". It's one of those nearly seven-minute-long slow blues songs that pretty much always winds up being my personal favorite. My regular readers know the drill, same killer song components with different artists. Here it's Gary Coppola emotionally and soulfully singing his heart out; Jim putting on a blues piano lesson with lots of that high end, right hand stuff; Steve somehow making finessed blues guitar licks sound scorching; and the horn backed rhythm section locked into that all important slow blues groove. Very good stuff!
The title and original track, 'Unfinished Business', is a smoker on which the horn section shines... Additional highlights include a deep, foot tappin', knee slappin' rhythm from Jim, Dave and Danny on the organ, bass and drums: Outstanding - as they've been all disc long - vocals by Gary; and the usual excellent blues guitar work of the boss man, Steve Zelman.
Oddly.....or maybe not.....there are many songs with toes in the title. There are song titles about white toes, pink toes, bubble toes, cold toes, popsicle toes, tippy toes, pretty toes and on and on and on. Thanks to the humor of Steve Zelman, you can now add 'Monkey Toes' to that list. It's a fun way to close out a seriously good album with Steve and Gary telling a tale of a women who can't do much with her hands but can do almost anything with her monkey toes, with the chorus line of 'Ohhh Ohhh Oh, monkey toes' being sung to a 'Hey Bo Diddly' beat.
Other tracks on what I'll confidently say is a must have album include these originals: "Little Bit Of Heaven"; "Better Late Than Never"; "Prescription For Disaster"; "Wild Love"; and "Sweet Surrender"; with "She's Murder" (James Oden); and "Her Mind Is Gone" (Henry R. Byrd).
If you've not yet received a copy of Unfinished Business for airplay, please contact Betsie Brown at - www.blindraccoon.com - and should like to find out more about Rhythm Krewe, just go to - www.rhythm-krewe.com. Remember, wherever you go and whomever you speak with, please tell them their friend the Blewzzman sent you.


Peter "Blewzzman" Lauro
Blues Editor @ www.Mary4Music.com
2011 Keeping The Blues Alive Award Recipient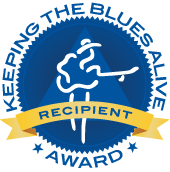 Jeff Pitchell
Playin' With My Friends
Deguello Records
Publicity: Blind Raccoon
By Peter "Blewzzman" Lauro © March 2023

Jeff Pitchell's ninth release is titled Playin' With My Friends, and let me tell you, those friends are many. Along with Jeff, on lead and backing vocals, guitar, bass and drums, the thirteen new tracks - of which nine are originals - feature duets and guest spots with Duane Betts on guitar; Charles Neville on horns; Claudette King on vocals; J. Geils on slide guitar; Rick Derringer on vocals and guitar; Christine Ohlman on vocals; and Tyrone Vaughan on vocals and guitar. Those rockin' the rhythm are: Wolf Ginades, Jesse Williams, David Smith, John O'Boyle, Dave Natale, and Mike Nunno on bass; Floyd Murphy, Jr., Marty Richards, Lynne Williams, Steve Bankuti, Jason Arnold, Ephraim Lowell and Steve Peck on drums; Ivan Santiago on percussion; Jeff Levine, Bruce Bears, Reese Wynans, Danny Fontanella, Teo Layasmeyer, Bruce Feiner, Bob Leinbach and Billy Holloman on keys; Jim Hogan, Rich Lataille, Scott Heff, Scott Aruda, Jimmy Biggins and Billy Holloman on horns; and Theresa Wright, Nekita Waller, Linda Ransom and Billy Holloman on backing vocals..... (Please see credits note below).
The disc opens with what is probably Jeff's most famous song. It's titled "Eye For An Eye" and along with it garnering him an award at The International Songwriting Contest, the song was also recorded by John Mayall on his "Tough" album. It's a classic shuffle with a fabulous foot tappin, knee slappin', body shakin' rhythm groove from Wolf (bass), Floyd (drums) and killer guitar leads from Jeff. Winning a songwriting competition is obviously due to the song's lyrics, but for me, it was Jeff's dynamite vocal presentation that did the trick. Easily one of the disc's best.
Another of Jeff's originals is an all-out smoker titled "Prisoner Of Love". It features the tandem guitar work of Jeff and the late great J. Geils going toe to toe on lead and slide guitar; flaming horn highlights from the four-piece horn section; Marty dishing out a whooping on the drum kit while having absolutely no mercy on the cymbals; and dynamic lead and backing vocals 'tween Jeff, Theresa and Nekita. This is how you rock the blues.
On their rendition of "So Into You" (R. Nix/D. Daughtry/B. Buie), a smash hit for The Atlanta Rhythm Section about forty years ago, Jeff and friends do such a masterful job they'd probably have a hit with it today as well. With this being the third different rhythm section on three different songs, it's also the third rhythm section that's absolutely killing it. This time it comes from the hands of David (bass) and Lynne (drums). Add to that the great Reese Wynans on keys and the late great Charles Neville on saxophone and that already fabulous rhythm just jumped up a few notches. Then there's Mr. Pitchell.....damn can this guy sing!
If scorching hot blues guitar licks get you going, this original will not leave you "Out In the Cold". It features Jeff teaming up on a duet with Jimmie's son and Stevie's nephew - Tyrone Vaughan. Even better than them sharing the vocals is hearing them spar on guitar leads. Yep, the blood sure ran blue in the Vaughan family. Meanwhile, it's now John (bass) and Steve (drums) who are now responsible for the ever-present profound rhythm.
It's stuff like this that will keep the dance floor filled "All Night Long". It's another of Jeff's songs, and it's also one that features another heir to great guitar genes - this time it's Duane Betts tearing it up on the ax. By now it goes without say, but this ruthless rhythm is coming from Marty (drums) who's now teamed up with Dave (bass), Danny (piano) and Jimmy (saxophone); and, with a voice as powerful as his, Linda Ransom and Jeff are rockin' out the vocals.
Back in the day, I was never a fan of Rick Derringer, but listening to "Unsung Hero Of The Blues" - a song he and Jeff co-wrote - I now find myself wondering why. With these two duking it out, this one features some serious guitar slinging.
Since I'm only halfway through the disc and have already touched on half of its songs, I'm pretty sure just saying that is a testament in itself. However, before I close, I want to tell you about a track that features just the bare three pieces. Sometimes on an album of this magnitude, with so many musicians making so much music, it's refreshing - and calming - to just hear a beautifully sung Bobby Blue Bland song, with masterful guitar, bass and drum work - and that's just what Jeff, Mike and Ephraim are giving you on "I Wouldn't Treat A Dog" (D. Walsh/M Omartian/M. Price/ S. Barri).
Other tracks on this must have release are: "Your Magic Eyes"; "Blinded By Desire"; Fat Cigars"; and "I Like Rut" - all JP originals or compilations; with "Not Guilty" (B. Feiner); and the title track, "Playin' With My Friends" (R. Cray/ D. Walker).
Generally, when a release has more musicians than some countries armed forces, with 6-8 bassists, 6-8 drummers, 6-8 keyboardists, etc, it's impossible to list them all and more impossible to figure out who is doing what and on which track they are doing it. That said, of the thousands of discs I've reviewed, the 'spread sheet' type listing included with Playin' With My Friends made that task a piece of cake and a pleasure to work with. Kudos and thanks to JP for that.
If you've not yet received a copy of Playin' With My Friends for airplay, please contact Betsie Brown at - www.blindraccoon.com - and should like to find out more about Jeff Pitchell, just go to - www.jeffpitchellofficial.com. Remember, wherever you go and whomever you speak with, please tell them their friend the Blewzzman sent you.


Peter "Blewzzman" Lauro
Blues Editor @ www.Mary4Music.com
2011 Keeping The Blues Alive Award Recipient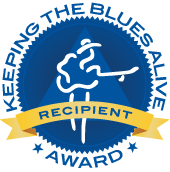 Danny Liston
Everybody
Blue House Records
Blind Raccoon
By Peter "Blewzzman" Lauro © February, 2023

Looking back on his own life experiences, as well as what he witnessed others in the music industry going through, was the driving force for this recording. As Danny Liston tells it, it's those situations - most of them dark - that have given him the inspiration to create and record songs of healing and forgiveness, songs to lift people up in these troubled times. As is always said of these types of deeds, if they help just one person, they will have succeeded.
Everybody, Danny Liston's latest release, is a gathering of ten original and inspiring songs, of which a couple definitely had me saying "hmm". For the project, Danny Liston - on acoustic guitar and vocals - is joined by: Steve Potts on drums; Davy Dave Smith on bass, background vocals humor; Will McFarlane on guitar and background vocals; Mark Narmore on piano and background vocals; Rick Steff on organ; Trinecia Butler and Kimberly Helton on background vocals; Alan Branstetter on trumpet; Brad Guin and Buddy Leach on saxophones. Additional keyboard players are Cory Edwards and Bob Lohr on piano, and Michael O'Hara on B3; and special guest vocalists are Bekka Bramlett and Pat Liston.
The disc opens with the powerful title track, "Everybody".....as in
"Everybody needs somebody's help,
Ain't nobody can do it all by themselves,
Cause everybody needs somebody else."
Truth, indeed. Musically, it's a rhythm driven, soulful smoker with potent lyrics and a compelling vocal presentation that featured Bekka Bramlett going toe to toe with Danny.
If there were a lesson taught in singing classes titled "How to sing your heart out" the vocal instructor couldn't do more right by his or her students than making them listen to "Real Man". Yes, the lyrics had something to do with it, but the soulful, emotional and heartfelt vocal performance Danny belts out on this ballad literally gave me goosebumps. The musical arrangement, with Mark and Rick sounding magical on the piano and organ; Alan and Brad sounding heavenly on the horns; and the ladies combining for the hymnal effect on the backing vocals; are all spine chilling as well. Gotta give Jim Gaines a nod for the production and mixing work on this, the disc's best track.
Although the clever lyrics to "Goodbye Jack Daniels" are somewhat humorous, remember - many a truth is said in jest. Having had enough with his wanton way of life and having looked death in the face, Danny finally throws his hands up in the air and shouts... "Good bye Jack Daniels, and the powder from Peru, I wanna get on with my life, so there's only one thing to do, I need to start hangin' 'round with Jesus, and quit hangin' 'round with you, So good bye Jack Daniels, and the powder from Peru". Musically, Steve and Davy Dave are leading the way with more smokin' rhythm; and Will is tearing it up on one of the disc's best guitar tracks.
"Right As Rain" is a beautifully done ballad where the title is just one of the songs many delightful similes: "Like a baby in a blanket, like New Orleans and Lake Pontchartrain, A hallelujah on Sunday morning, baby we are right as rain. Like Mark Anthony and Cleopatra, a lemonade stand on a hot summer day, A harvest moon in late October, and baby we are right as rain". There are more, but hearing Danny and the ladies delicately and soulfully sing them is how you need to hear them. Having said that the above track was the disc's best guitar track, this one features some of Will's most beautiful guitar work.
When I misread the title of this song as A Change Has To Come, I immediately thought it would be similar to the many songs, over the many years, that have rightfully been written and sung about just that - a change has to come. It wasn't until I listened to the songs impactful lyrics when I realized the actual title was "A Change Has Come" - as in the change that has come over Danny when he let his "chains fall to the ground". There are songs that people write from ideas; there are songs that people write out of creativity; there are songs that people write to be topical; and there are songs that people write from having lived them. Danny Liston leaves no doubt as how and why he wrote/co-wrote these.
Other sincere and truthful songs on Everybody include: "Didn't Find My Blues"; "Old Friends"; "Love Everyday"; "Scandal'; and "Made To Rock".
If you've not yet received a copy of Everybody for airplay, please contact Betsie Brown at - www.blindraccoon.com - and should like to find out more about Danny Liston, just go to - www.dannyliston.com. Remember, wherever you go and whomever you speak with, please tell them their friend the Blewzzman sent you.


Peter "Blewzzman" Lauro
Blues Editor @ www.Mary4Music.com
2011 Keeping The Blues Alive Award Recipient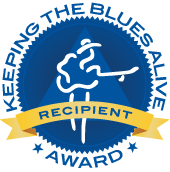 James "Jabo" Houston
Jabo Blues
Bello Publishing
By Peter "Blewzzman" Lauro © February, 2023

Prelude
It's a good bet, that unless you are from Austin, Texas, you've probably not heard of James "Jabo" Houston. That said, with the help of some very dedicated band mates - and hopefully this review as well - that's all about to change. Like many musicians of any genre, Jabo worked hard at day jobs all his life - in his case, as a construction worker and/or auto body shop mechanic - while limiting his music career to playing part time in local clubs.
Until about five years ago, when a medical issue put him in a wheelchair - causing him to switch to keyboards - Jabo was apparently quite the bass player. Because of that, rumor has it that he has had a tendency to be rough on the bass players that came - and obviously went - in his band - The OL Dogs. The way it was explained to me by Jack Edery, the band's guitarist, disc's producer, and obvious great friend of Jabo's, is that one night, bassist Eric Przygocki sat in with the band, and he and Jack couldn't get over how magical the night was. It was right then and there that they decided they wanted to make a recording of seventy-eight year old Jabo and his OL Dogs. They immediately called studio owner, engineer, and world class drummer (The Fabulous T-Birds) Nico Leophonte, and as the saying goes, the rest is history.
I'm sure Jabo has thanked them already; having heard this real deal, old school, gravel voiced blues man sing the hell out of the blues, I'm now thanking them; and should you get your hands on a copy of Jabo Blues, I believe you'll want to thank them as well.

Review
As just explained, Jabo Blues is indeed the debut release from Jabo and the OL Dogs. Of the disc's ten tracks, two are Jabo's originals and eight are often done, but very well done standards. Along with Jabo - on vocals and organ - the rest of The OL Dogs are: Roy Crawford on vocals; Bobby Terrell on sax; Eric Przygocki on bass; Nico Leophonte on drums; Jack Edery on guitar; and Billy Cummings on organ, trumpet and backing vocals.
On what is obviously one of the originals, Jabo kicks it off by growling out "My First Name Is Jabo", and then goes on to say, "my second name ain't never been told". From there on, the song becomes a boastful commentary on his prowess with the ladies as he proudly states, "I've been loving pretty women ever since I was twelve years old" and crediting his father who, although was not a jockey, taught him how to ride - you just get in the middle and sway from side to side. Musically, from the fabulously rich bass lines that are leading the deep rhythm, it's easy to see how Eric was the missing link the band was in desperate need of. Other highlights feature nicely done guitar and sax standouts from Jack and Bobby. If I may, I'd like to take this opportunity to say "welcome home" to Bobby and thank him for his service in the Marine Jazz Band while entertaining our troops in Vietnam.
Apparently, the shoe being on the other foot doesn't sit well with Jabo. That's right, chasing a woman who ran off with another man has him goin' "Down To Louisiana" and he's got his .44 in his hand. Don't do it Jabo, you're much better living with the pain than living in that ungodly place they call Angola. The moody rhythm being laid down by Eric and Nico is perfect for the songs melancholy lyrics; and the stinging sax and guitar leads Bobby and Jack are putting out, perfectly emphasize the pain and sincerity in Jabo's vocals.
This song has appeared on many albums that I have reviewed and, because I never get tired of hearing it, I hope I hear it on many more. It's been done by notables like Roy Buchanan, Boz Scaggs, Billy Price and Delbert McClinton, but it was Tyrone Davis that took the classic "Change My Mind" (Despenzo & Wofolk) to a number one hit back in 1968. The songs signature rhythm is masterfully being done by Bobby (sax), Billy (organ), Eric (bass), Nico (drums) and Jack (guitar), while the OL Dogs regular drummer, Roy Crawford is belting the hell out of the vocals. Take a big bow guys, this was a killer cover.
Another blues standard that, without even thinking too long, you could name a dozen or more famous artists have covered is Guitar Slim's classic "The Things I Used To Do". One of my particular favorite versions is the one done by Albert Collins. However, Jabo and The OL Dogs are absolutely crushing their rendition.
On "Watermelon Man", the monster Herbie Hancock instrumental, The OL Dogs display their versatility with a jazz number that by no stretch of the imagination had them stepping out of their comfort zone. The rhythm is tighter than tight; the sax and guitar leads are spot on; and covering the work that both Herbie (organ) and Freddie Hubbard (Trumpet) did on the original, Billy Cummings is brilliant on both.
Other songs featured on Jabo Blues are: "Down Home Blues" (George Jackson); "Woke Up This Morning" (B. B. King); "Night Time Is The Right Time" (Nappy Brown); "Stand By Me" (King/Lieber/Stoller); and "Twenty Room House" (Bobby Blue Bland).
Before I close, let me just say that Jabo and The Old Dogs is a band the blues community needs to discover.
Chances are very good that you may have not yet received a copy of Jabo Blues for airplay, but if you contact Jack Edery at - catpaw5862@gmail.com - I'm sure he'll be happy to hook you up. Remember, when you speak with him, please tell him his friend the Blewzzman sent you.


Peter "Blewzzman" Lauro
Blues Editor @ www.Mary4Music.com
2011 Keeping The Blues Alive Award Recipient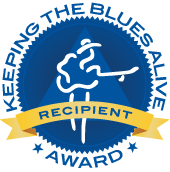 The Gayle Harrod Band
Temptation
Self-Released
Publicity: Blind Raccoon
By Peter "Blewzzman" Lauro © February, 2023

Is forty-two years of age too late to start a singing career? Of course it isn't - especially if it's the blues you'll be singing. Since many of the more successful artists of the genre didn't reach success until well beyond that age, waiting till then may have been Gayle Harrod's way of taking a short cut.
Fast forward a dozen years, and after performing in classic rock, R&B and blues bands, Gayle - now in her fabulous fifties - has blessed us with a fabulous debut release of all original music titled, Temptation.
Doing her best to keep unemployment down in Baltimore, Md, it appears that Gayle Harrod may have used most of the residents of zip code 21229 on the project. Joining Gayle - on vocals, melodies, claps and hollers are: Stan Turk on rhythm and lead guitar, claps and hollers; Buddy Spier on rhythm and slide guitar, organ, Wurlitzer and bass; Chuck Ferrell on drums, percussion, horn arrangements, claps and hollers; Brian Simms on piano, organ, claps and hollers; Christopher Brown on bass guitar, claps and hollers; and Rachelle Danto on harmonica. Special guests include: Jonathan Sloane, Sol Roots and Bobby Thompson on guitar; The Beltway Horns - who are made up of: Greg Boyer on trombone and horn arrangements; Brad Clements on trumpet and Brent Birckhead on alto sax; Mary Ann Redmond and Dusty Rose on background vocals; and Shelley Ensor, Amy S. Taylor, Alice Chase Dorsey, Pamela Grimes, Val Murray, Sharlette L. Taylor, Lenard Foust and Steve Grimes - who collectively are The Voices Of Faith of The First Baptist Church of Baltimore - on background vocals and claps. The disc opens with a song on which Gayle tells a tale of walking down Beale Street with a bad case of the blues.....then Bam!, within a minute of walking into a joint, that all changed. If there were ever a love at first sight story, Gayle meeting this "Sweet Memphis Man" is indeed it and, she's certainly happy to tell us all about it. Musically, it's a rhythm filled, dance floor filler led by deep bass lines and drumbeats from Christopher and Chuck; lots of extra added heat coming from the Beltway Horns; outstanding piano leads from Brian; and a great introduction to one heck of a powerful vocalist - Gayle Harrod. I'm ready for more.
I have to admit, with these opening lines.....
"Baby, I'm tired, so tired of your lying.
I'm so tired of getting down on my knees, begging and crying.
What was I thinking, to waste so much time?
Crawling after a man who could never be mine".....
I'm kind of wondering if that Memphis man wasn't so sweet after all.
Hopefully, he was - and still is, and "Baby We're Through" is totally about the guy before him. This is one of a handful of tracks that feature only the nucleus of the band, and these guys are absolutely on fire. With intense performances from Chuck and Brian on the drums and organ, the rhythm is absolutely profound; and being the blues burner that it is, with three of them - Bobby on lead and Stan & Buddy on rhythm - there's lots of gritty guitar work going down; and with some dead serious attitude, there's no questioning Gayle being over this loser.
On the title track, like many of us, Gayle's struggling with "Temptation". She's got a devil on her left shoulder that's in control of her body, and an angel on her right shoulder that's guiding her heart. Strangely enough - and I'm sure this is the devil speaking, not Gayle - the fact that she can't resist temptation when it comes to having fun, is the Lord's fault for making her that way. Musically, the band is appropriately in a dark place with a perfect eerie groove being added by the faint piercing of Rachelle's harmonica and Buddy's slide guitar in the background. As she prays for forgiveness, Gayle - with hymnal type help from Mary Ann and Dusty on the backing vocals - takes us right to the perfect place for the help she needs - church!
Okay air band members, this one is right up your alley. Drummers, get out your sticks; guitarists, get out your picks; and trumpeters, get those lips licked; as a matter of fact, dancers get your dancing shoes on as well; because what Chuck (drums), Sol (guitar) and Brad (trumpet), and the rest of the gang are laying down on "In The Deep Dark Night", I'm sure they'll be expecting you to all join in on this smoker.
This one is titled "Bring Me Along", and the place that Gayle - and just about everyone in the credits - wants to be brought to is definitely church. That said, I'm sure they'll be happy to bring you along as well. Just follow their lead by joining in on the hand claps, singing along on the chorus line and shouting out hallelujah! Go ahead, turn it up loud and do it like no one is looking.
I must have replayed the fifteen-second horn intro on "Break" well over a dozen times trying to figure out what song it reminded me of, and I got nowhere. I know the minute someone with a sharper memory hears the song they'll know it. When that happens, I'll be expecting to hear from you. Anyway, it's a great up-tempo number which features Gayle showcasing her fabulous vocal skills.
A torch type ballad titled "The In Between", is easily the most beautiful song of the bunch. It features the duo of Chuck on drums and Buddy on Wurlitzer, guitar and bass, on a masterful performance in which their work sounds so prevalent yet subtle enough for Gayle to shine - and shine she does - with a virtuoso vocal performance. It's this listeners opinion that this one has 'song of the year' written all over it.
Other great songs on Temptation - easily a work that will put The Gayle Harrod Band on the radar - include: "Come On People"; "Waiting In The Shadows"; "You're Gonna Miss Me"; "God Laughed" and "Beautiful Friend".
If you've not yet received a copy of Temptation for airplay, please contact Betsie Brown at - www.blindraccoon.com - and should like to find out more about The Gayle Harrod Band, just go to - www.thegayleharrodband.com. Remember, wherever you go and whomever you speak with, please tell them their friend the Blewzzman sent you.


Peter "Blewzzman" Lauro
Blues Editor @ www.Mary4Music.com
2011 Keeping The Blues Alive Award Recipient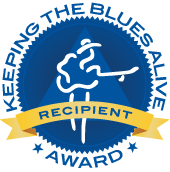 Click Here To Return To The CD Review Index
Click Here For The Blues Portal
Click Here For The Indie Portal
Click Here To Visit Our Music Gift Shop


---
Want your CD reviewed?
Click HERE to email us for information.






*All logos and trademarks in this site are property of their respective owner.
Additional content © 1998-2022 Mary4Music.com. All Rights Reserved.