Blues CD Reviews 97


Tomislav Goluban
20 Years On The Road
Blue Heart Records
Publicity: Blind Raccoon
By Peter "Blewzzman" Lauro © November, 2022

20 Years On The Road is the fourteenth studio release for Tomislav Goluban and as its title indicates, it's a celebration of his two decades as a performer. The disc contains thirteen original tracks and a cover of a song by the late and legendary Sonny Terry - the musician who first inspired Tomislav to play harmonica.
The music was recorded live in the studio by three different sets of musicians - numbering seventeen in all - in Croatia and Austria; and it features nine different vocalists who are mostly very familiar to me from our mutual association with Blue Heart Records, Nola Blue Records and Blind Raccoon.
The instrumentalists making the music with Tomislav "Little Pigeon" Goluban - on harmonica - are: Peter Prammerdorfer, Mike Diwald, Hrvoje Funda, Vid Kotarski and Mike Sponza on guitar; Christian Egger, Tomislav Kusar and Damjan Grbac on bass; Klaus Sauli, Dragutin Hojsak and Igor Vugrek on drums; Jurica Leikauff and Paul Kempf on keys; Robert Polgar on saxophone; Zvonimir Bajevic on trumpet; and Mario Sincek on trombone; while the vocalists making the music with Tomislav include: Skylar Rogers; Mark Cameron; Malaya Blue; Kelly Zirbes; Gregg Martinez; Teresa James; and Crooked Eye Tommy.
The disc opens with an all-out, full throttle instrumental smoker called "Express Ride". If you've ever taken an express ride - be it on a train, an elevator or what have you, you know its only goal is to get from point A to point B as fast as it possibly can, with no stops or slowdowns along the way. With Tomislav in a runaway train groove on the harmonica; and the members of The Tobacco Road Blues Band - Peter and Mike involved in an aggressive guitar slugfest; and Christian and Klaus in a high-speed chase on the rhythm - the band seems to take this express thing quite serious. Facetiously speaking of course, they actually finished this five-minute-long song in under three minutes.
On a song titled "Searchin' For My Baby", the first of the guest vocalists to kick things off is Skylar Rogers. The common denominator here is that the song originally appeared on Tomislav's Chicago Rambler and Skylar is a blues belter from Chicago. Should you not be familiar with her, a listen to this one and you'll know why her last release was called Firebreather. The shuffle features significant bass lines by Tomislav Kusar; fabulous organ and piano leads by Jurica; and jumpin' harmonica leads by the "Little Pigeon".
The next track featuring another fabulous woman of the blues - Malaya Blue, is titled "Electric Lights". It features a powerful organ and drum led rhythm by Jurica and Dragutin with Malaya belting out the blues with large amounts of sass and range.
I know the use of the words "No Means No" actually don't limit the gender they apply to, but I have to admit that hearing them used by a man did throw me for a loop. That said, in a song about an overly aggressive woman overstepping her boundaries with an uncomfortable man, the lyrics "if this was the other way around, I'd be in jail laying on the ground" did put it all into perspective. With his deep voice and smooth vocal style, Ryan Donohue - the only vocalist of the lot I had not yet heard - was most impressive. Musically, the track is kind of two songs in one. Combining an up-tempo get-a-long-little-doggie country vibe with a powerful rhythm led by a full horn section, it was like Roy Rogers and Dale Evans meet Tower of Power.....and it worked.
"Disappear For Good" is one of the disc's more laid-back tracks. The relaxed rhythm and percussion, the soft bluesy guitar and organ leads; and the tranquil harmonica riffs; all indeed highlights, are the perfect musical backdrop for Gregg Martinez to shine with his swampy, soulful style of vocals.
This one is titled "Speedin' Train" and there's no doubt in my mind that, like in the opening track, it's an express ride. Doing songs with a frantic pace as instrumentals are one thing but having a vocalist keep up with the craziness is just plain crazy. That said, with her vocal performance on this way, Teresa James was indeed crazy.....as in crazy good!
On this track, when Crooked Eye Tommy tells his mean and evil woman "I Can't Take It Anymore" I'm sure she got the point. With some growl in his voice and a whole lot more of it in his attitude, Tommy sounds as serious as a heart attack. He's also sounding as good as I've ever heard him. And just like there's smoke coming out of Tommy's ears, it's quite apparent in the music, as well.
When it comes to picking red or black, rolling the right numbers in the game of craps, or being dealt the two cards needed for blackjack, Mark Cameron indeed has the "Gambler's Blues". On the other hand - no pun intended - although he's singing about losing, his vocal skills sure do make him a winner. Just stay out of the casinos and stick to the juke joints, Mark.
If I were to go down this list of these great guest vocalists - and then some - I couldn't have picked a more perfect person to sing this song than Kelly Zirbes (a.k.a. Kelly's Lot). Knowing her as I do, and having worked with her many times before, I know for a fact that when it comes to protest songs, preaching peace and just plain old being inspirational, Kelly truly practices what she preaches. The song is titled "Everyday's Fear" and it features Kelly doing what Kelly does best.
The disc comes to a close with Tomislav singing a joyous version of "I Love You Baby" as he pays homage to his biggest inspiration, Sonny Terry.
Other songs on 20 Years On The Road include: "Blow Junkie Boogie"; "Party Time Blues"; "Hittin' The Road Again"; and "Forhill's Boogie".
If you've not yet received a copy of 20 Years On The Road for airplay, please contact Betsie Brown at - www.blindraccoon.com - and should like to find out more about Tomislav Goluban, just go to - www.goluban.com. Remember, wherever you go and whomever you speak with, please tell them their friend the Blewzzman sent you.


Peter "Blewzzman" Lauro
Blues Editor @ www.Mary4Music.com
2011 Keeping The Blues Alive Award Recipient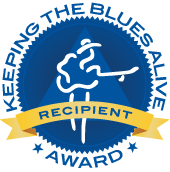 Yates McKendree
Buchanan Lane
Qualified Records
Publicity: Blind Raccoon
By Peter "Blewzzman" Lauro © November, 2022

Prelude
Simply said, Yates McKendree is a musical genius. Between his writing, vocal and engineering skills (which garnered him a Grammy while still in his teens), and his ability to play just about whatever instrument he feels like, there is no better word to describe him. C'mon, how many other "high school kids" do you know who engineered and performed on recordings of legendary artists between classes? Speaking of school, being self-taught since the age of three, using a humorous comparison, I can't help but wonder if while in school he intimidated his teachers by knowing more about music than they did - just as that adolescent science brainiac on that TV situation comedy does. Yep, Yates McKendree could very well be the Sheldon Cooper of music. Remember where you heard that, in case it becomes a thing. :>)
Review
Yates McKendree's debut release, named for a street where he and his father Kevin McKendree reside, is titled Buchanan Lane. The project contains thirteen tracks with a few being Yates' originals, a few being collaborations between him and Gary Nicholson, and the rest being covers of his inspirations and heroes. Musically, Yates - on vocals, guitar, piano, Hammond organ, bass and drums, is joined by: his dad, and the disc's producer, Kevin McKendree on Hamond organ. piano and Wurlitzer electric piano; Big Joe Maher and Kenneth Blevins on drums and percussion; Steve Mackey on upright bass; Jim Hoke on saxophones; Andrew Carney on trumpets; Roland Barber on trombones; Gregg Garner on electric bass; Andrew White on rhythm guitar; and The McCrary Sisters on background vocals.
The disc opens with a satirically titled original track called "Out Crowd". The instrumental features Yates, Kevin and Big Joe, in a mighty fine jazz groove on the piano, Hammond organ, drums and percussion. Those familiar with it will surely notice its similarity to a hit with a similar name by the late and legendary Ramsey Lewis.
Switching instruments and tempo, this dance inducing rendition of B. B. King's "Ruby Lee" has Yates laying down some very nice guitar runs and soulful vocals that I'm sure the king himself would have approved of. And just as B. B. himself often did, Yates surrounded himself with a piano (Kevin) and a fabulous three-piece horn section (Jim, Andrew and Roland), to give a little extra oomph to the already powerful rhythm that Steve and Big Joe are pounding out on the big bass and drums.
The opening line on this collaboration with Gary Nicholson caused me to chuckle. It has Yates, who is twenty-one years old, wanting to "Ask father time to turn back the clock". Although the chuckle quickly stopped, the smile on my face that accompanied it remained, as "No Justice" developed into a killer slow blues number - always a favorite for me. Instrumentally it isn't, but musician wise the song is actually a duo. It features Yates: belting out real deal, old school blues on the vocals; lighting it up with slow, scorching blues guitar licks; and providing his own moody rhythm groove that help these types of songs work so well on the Hammond organ, drums and bass; along with his very first inspiration and hero, his father Kevin, helping out on piano.
On a song that fuses jump blues, soul and some old school R&B - that was originally done by a full orchestra back in 1953 - Yates and company stepped up to the plate and knocked their rendition of "Brand New Neighborhood" (Fletcher Smith) out of the park. At just two-and-a-half minutes long, the track may be short on time but certainly not on what it's got going on.
It takes big ones to take on a Dr. John cover and it takes immense skills to do it masterfully. On "Qualified", Yates and the band checked both of those boxes. The song contains a barrage of similes that include "Your steak ain't no hipper than my pork chop", "Your Cadillac ain't no hipper than my bus stop", and many, many more. It's classic Dr, John material that Yates just took and ran with. Musically it features a funky N'awlins vibe with barrel house piano (Kevin); blaring horns (Jim, Andrew and Roland); Hard driving rhythm and percussion (Gregg and Kenneth); and bodacious backup vocals (The fabulous McCrary Sisters).
It's this listener's opinion, and that's probably because the song is a scorching blues ballad, that Yates' vocal and guitar performance on this track could be his best on the disc. It's a flawlessly done cover of an early fifties song by Eddie "Guitar Slim" Jones titled "It Hurts To Love Someone". Interestingly, hearing this very young man sound so perfect on these old school songs, I'm wondering if father time did indeed turn back the clock when he asked.
Sticking with what he obviously loves to do, Yates again takes on another classic titled "Wine, Wine, Wine". The song was originally done in 1954 by Jimmy Binkley and His Jazz Quartet and this time it's being nailed by the Yates McKendree Trio, with Yates on vocals and piano; Steve Mackey on upright bass; and Big Joe Maher on drums.
Other tracks on 'Buchanan Lane' - which should at least garner Yates some "rising star" or "new artist" type nominations - include: two more originals, titled "Wise" and "Voodoo"; "Always A First Time" (E. King); "Papa Ain't Salty" (G. McDanial/T-Bone Walker); "No Reason" (C. Davis/M. Young); and "Please Mr. Doctor" (H. Whitaker); all songs I could have easily raved about as well.
Side note: while in Nashville very recently, I had the pleasure of seeing Kevin McKendree at the Blue Bird Cafe and I mentioned to him that I had just received the CD before leaving town and was looking very forward to it being my first review after returning home. That said, I hope that he, Yates and the rest of The Rock House All Stars liked what I had to say as much as I liked saying it.
If you've not yet received a copy of Buchanan Lane for airplay, please contact Betsie Brown at - www.blindraccoon.com - and should like to find out more about Yates McKendree and this release, just go to the labels' website - www.qualifiedrecords.com/yates - Remember, wherever you go and whomever you speak with, please tell them their friend the Blewzzman sent you.


Peter "Blewzzman" Lauro
Blues Editor @ www.Mary4Music.com
2011 Keeping The Blues Alive Award Recipient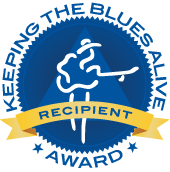 The Honey Project
Burning Bridges
Self Released
By Peter "Blewzzman" Lauro © November, 2022

Over the past decade or so, the State of Florida - particularly the region known as South Florida - has had its share of blues success stories. Several of our ladies and gentlemen of the genre have been International Blues Challenge winners; Blues Music Award nominees; Blues Music Award winners; and have headlined festivals and events all over the world. That said, having known and seen Honey play in various ensembles over the last ten years, and having watched her grow as she has, I'm going to go on record as saying I think she's got the credentials to be the area's next break out artist.
The Honey Project's debut release is titled Burning Bridges and it contains five tracks on which all the music and lyrics were written by Honey. The quartet consists of Honey on vocals; Todd Weinkle on guitar; John Harden II on keyboard and left-hand bass; and Richie Corricelli on drums.
The minute long jazzy intro on "Burning Bridges" - the opening and title track - had me thinking it might be an instrumental, which I actually would have been fine with.....that is, until that silky and sultry voice of Honey's joined in. Lyrically, the song finds Honey chastising a jilted lover who, in spite of having burned down many bridges, still thinks he has a chance. Somehow, I can almost understand the guy's confusion. Lyrically he's being whip-lashed but with Honey's melodic and soft-spoken vocal presentation, slightly different words would make this a love song.
The piano intro on this track was so beautiful my brain had me expecting it to be followed by Elton John belting out the line "Hold me closer tiny dancer.....", that's the level of musicianship John brings to this recording. From there "Holy Water and Hellfire" becomes one of the disc's most powerful tracks with Richie and Todd passing the smoking drum and guitar leads back and forth, while Honey belts out one of her most commanding vocal performances.
This track, titled "Whiskey & Bourbon, features Honey fantasizing about a ménage à trois - or more - with some of her favorite gents, Jim, Johnnie and Jack.....as in Jim Beam, Johnnie Walker and Jack Daniels. Yeah, Honey doesn't want any of those sweet drinks, cheap beer or bourgeois wine, it's whiskey and bourbon that make her feel fine. The song's lyrics present the perfect platform for Honey to showcase lots of sass and her fabulous vocal range. Musically, this dance floor filler features quite a remarkable keyboard performance from John; in addition to his fabulous organ and high-end piano leads, his other hand is laying down a bass line so strong I'd have bet the stand-up bass player was left out of the credits. Add that to what Richie is banging out and this formidable rhythm section is totally on fire. Then there is Todd, who, in between all of these goings on, manages to lay down several dynamite guitar runs. Performance and production wise, this six-minute track was a brilliant presentation.
The disc closes with an emotionally charged melancholic song titled "Your Body (Nothing Of You At All)". It features Honey pouring her heart and soul into a song about a former boyfriend who is no longer with us. Rather than me attempting to explain my thoughts on the song I'm just going to bow out by saying pay close attention when you listen and keep the Kleenex handy. Wow!
Also featured is another outstanding track titled "All She Needed".
Since this release is not being distributed to radio in mass, in order to get your copy for airplay please email Zachary Franciscus at - thehoneyproject@the-honeyproject.com - and to find out more about The Honey Project check them out at - www.the-honeyproject.com. When you do, please tell Zac and Honey that their friend The Blewzzman sent you


Peter "Blewzzman" Lauro
Blues Editor @ www.Mary4Music.com
2011 Keeping The Blues Alive Award Recipient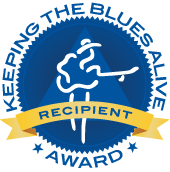 The Mighty Soul Drivers
I'll Carry You Home
Hog Heaven Records
Publicity: Blind Raccoon
By Peter "Blewzzman" Lauro © October 2022

The Mighty Soul Drivers are a seven-piece band made up of: Bob Orsi on vocals and rhythm guitar; River City Slim - whose parents know him as Peter Rost - on drums; Larry Willey on guitar; Tony Delisio on bass; Steve Donovan on keyboards; John Smayda on alto, tenor and baritone saxophones; and Neil Tint on trumpet and fluegelhorn.
In celebration of their tenth anniversary, The Mighty Soul Drivers have just released their second album. It's titled I'll Carry You Home and it's a collection of seven originals and four covers. For the project, the band is joined by: Dayna Snell; Aaleya Hardy; Kim M Hawk; Tanairy Barton; and Denise Powell on background vocals; and special guests Paul Gabriel and Michael St. George on guitar.
The title track, an original called "I'll Carry You Home", lives up to its title in so many comforting ways. Hearing lyrics such as: "If you find yourself in trouble and your burden is too much to bear, don't hesitate to call, baby I'll be there......; or "When you're tired out and the world's about to break your heart, call me day or night and I will take your part. You don't need to fight your battles all alone. You know I got you baby, I'll carry you home"; if you're the person they're meant for, that kind of support has got to already have you feeling good. Between the lyrics, the heartfelt lead and background vocals, and the hand claps, calling this a hymn is not at all reaching. Musically, the band is in an equally glorious groove.
Another original titled "A Little Bit Of That", is a funky dance floor filling number that features Bob getting down ala James Brown on the vocals. That said, the instrumental highlights being passed around makes it the perfect track for some band recognition. The heavy rhythm River City Slim and Tony are hammering out is a perfect set up for: Paul's edgy guitar leads; the brawny sax and trumpet leads of John and Neil; and a monstrous organ run by Steve. Strong song indeed.
Name everyone who covered this song and I'll give you a thousand dollars. Exactly, you can't. However, I'll not dare say name everyone who covered this song and nailed it, because that is a select few. That said, I'm now adding The Mighty Soul Drivers to that short list. On "Cry To Me" (Bert Russell), The Mighty Soul Drivers did just that. Let me say that again - The Mighty Soul Drivers nailed their rendition of "Cry To Me"! After listening twice to support what I needed to say about the performance, I swear I gave this one several more replays just to sit back and listen. Wow! Wow! Wow! Thank you Bob Orisi, I'd have to dig deep into my abundant music collection to find a song sung with so much emotion.
"Piece of My Pride" addresses the items involved in a breakup settlement. It seems that Bob has no problem letting her have his house and his Cadillac car, but it seems to be a struggle getting her to let him keep a piece of his pride. This original is a swinger and is highlighted by fabulous honky-tonk piano playing from Steve and baritone sax leads from John.
If Etta is listening, The Mighty Soul Drivers' rendering of "Tell Daddy" (Carter/Terrell/Daniel), she's unquestionably dancing up a storm up there. This is by far the band's most relentless effort.
The disc closes with another of the band's original tracks titled "Dressed To Kill". Believing in ZZ Top's theory that every girl is crazy about a sharp-dressed man, this is a tale of how Bob likes to strut his stuff in his sharkskin jacket, slacks to match, Italian shoes and his fly hat with his target being younger women. However, unlike that other sharp dressed man, Bob's also accessorized with a rap so smooth that the ladies can't wait to hear it. If his game is as good as his claim, I'm liking his odds. Very soulful vocals; Great horn infused dance rhythm; and lots of snappy finger snapping.
Other excellent tracks on the very well-done disc include: "I Can't Get Next To You" (Whitfield/Strong); "Party By The Tower"; "I Wouldn't Treat A Dog" (Price/Walsh/Bari/Omartian); "Cold Cold Night"; and "Parking Lot Blues".
If you've not yet received a copy of I'll Carry You Home for airplay, please contact Betsie Brown at - www.blindraccoon.com - and should you like to find out more about The Mighty Soul Drivers, just go to their website - www.themightysouldrivers.com. Remember, wherever you go and whomever you speak with, please tell them their friend the Blewzzman sent you.


Peter "Blewzzman" Lauro
Blues Editor @ www.Mary4Music.com
2011 Keeping The Blues Alive Award Recipient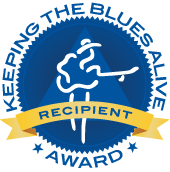 Click Here To Return To The CD Review Index
Click Here For The Blues Portal
Click Here For The Indie Portal
Click Here To Visit Our Music Gift Shop


---
Want your CD reviewed?
Click HERE to email us for information.






*All logos and trademarks in this site are property of their respective owner.
Additional content © 1998-2022 Mary4Music.com. All Rights Reserved.