Blues CD Reviews 96


Dave Keyes
Rhythm Blues & Boogie
Blue Heart Records
Publicity: Blind Raccoon
By Peter "Blewzzman" Lauro © October 2022

I honestly don't remember how, when or where I first met Dave Keyes but I do know it was a very long time ago. Over those many years, I've had the pleasure of seeing him a countless number of times, with countless numbers of performers - and while on a few blues cruises - a whole lot of times as a soloist in the piano lounge. What I also know is that every one of those performances were completely enjoyable. And now, for the very first time, I have the pleasure of reviewing his latest release. It's his sixth and it's titled Rhythm Blues & Boogie.
For the project, Dave Keyes - on piano, B-3, Wurlitzer, accordion and lead vocals - is joined by: Bernard "Pretty" Purdie on drums; John Putnam, Early Times and Popa Chubby on guitar; Jeff Anderson and the late David J. Keyes (no relation) on bass; Frank Pagano on drums, percussion and background vocals; Doug MacLeod on acoustic guitar and spoken wisdom; Chris Eminizer on tenor sax; and Tim Ouimette on trumpet and horn arrangements. Along with nine of Dave's originals, the disc includes a Willie Nelson cover.
On "Shake Shake Shake", the disc's opening track, Dave's Rx for being down in the dumps is far better than what any doctor might prescribe.....
"When you're feeling lonely, when your feeling blue,
when all you see are clouds above, here's what you've got to do.
Just move your feet, clap your hands,
wave your arms in the air like you haven't got a care.
Just boogie, get on your groove, shake shake shake, you've got to move; Rock 'n' roll, twist & shout, don't let nobody get you down just shake it till you work it all out."....... That said, along with Dave's very inspirational vocals and lively piano playing: the melodic background vocals; timely hand claps; moving rhythm; and smoking horn leads; all provide all the tools you need. (Interesting side note: as the Blewzzlady was proofreading the review, she suggested I heed Dave's advice)
As long as you're already out there shaking, keep it going but just take it up a notch on "Blues and Boogie". This smoker features Jeff and Frank pounding out a powerful rhythm on the bass and drums; rockin' blues guitar licks from Early Times; heated sax and trumpet leads from Chris and Tim; and on top of his fabulous vocals, a killer mid-song boogie run on piano from Dave.
Dave's rendition of Willie Nelson's "Funny How Time Slips Away" is unlike any of the other tracks. Deviating from the barrelhouse rockers and dance floor fillers, Dave settles into a very sentimental and emotional mood. This solo effort not only showcases his musical talents but his soulful, wide ranging vocal skills as well. Nicely done!
Should you not be familiar with WBGO, it is a 24/7 public radio station out of Newark, NJ that, in addition to its news and features, spins a whole lot of jazz and blues......I know, I'm also eating my heart out right now. Since the station serves Dave's stomping grounds - the Metropolitan New York area - his "WBGO Boogie" is nearly a four-minute instrumental tribute containing some of the best damn boogie-woogie piano you'll ever hear.
Should you prefer to samba, cha-cha, rhumba, or whatever kind of Latin dancing it is you do, you'll want to get those dancing shoes on for this one. Although the lyrics on "Not Fighting Anymore" pertain to that of an unhappy relationship, the rhythm, percussion and horns all scream dance party.
This track was not written by H. G. Wells, and it's got nothing to do with science fiction. Yes, it is titled "Invisible Man", but with a modern day twist this story tells a tale of what an old man becomes in the eyes of pretty young girls. It's a hilarious duet with Dave and Doug MacCleod who are hopefully not speaking any truths. Needless to say, the piano and acoustic guitar work from these two maestros is stellar.
Other tracks on this very well-done release include: "That's What the Blues Are For"; "Ain't Doing That No More"; "Ain't Going Down"; and "7 O'Clock Somewhere".
If you've not yet received a copy of Rhythm Blues & Boogie for airplay, please contact Betsie Brown at - www.blindraccoon.com - and should you like to find out more about Dave Keyes, just go to - www.davekeyes.com. Remember, wherever you go and whomever you speak with, please tell them their friend the Blewzzman sent you.


Peter "Blewzzman" Lauro
Blues Editor @ www.Mary4Music.com
2011 Keeping The Blues Alive Award Recipient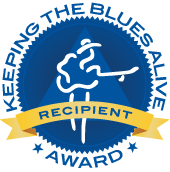 Buddy Guy
The Blues Don't Lie
RCA Records
Publicity: Blind Raccoon
By Peter "Blewzzman" Lauro © October 2022

Prelude
Some things are worthy of repeating, and this is indeed one of them. Back in June of 2018, I opened my review of Buddy Guy's The Blues Is Alive And Well album with the following thoughts: "So, with the release of Buddy Guy's new CD titled "The Blues Is Alive And Well", I'm guessing that the rest of the genre's artists are pretty much thinking "Oh God, there go five or six categories in any upcoming blues awards programs right out the window". And from what I just heard, that should be a very legitimate concern." That said, just change the title of the album to The Blues Don't Lie, and my thoughts remain the same.
Interestingly enough, one of the songs from that release featured Buddy asking the Lord to bless him with "A Few Good Years", and by God - no pun intended - the good Lord listened. At eighty-six years young, Buddy's still headlining events all over the world. "Hey Buddy, if I mention your name do you think I could get hooked up with a few more years for myself as well? I'm gonna need them to be around to review your 2025 release".
Review
On The Blues Don't Lie, what the information included with the disc is calling Buddy's fiftieth release, Buddy Guy - on vocals, and electric and acoustic guitars - is joined by: longtime friend and producer Tom Hambridge on drums, percussion, tambourine and background vocals; Reese Wynans on B3, Wurlitzer, Fender Rhodes and piano; Michael Rhodes and Glenn Worf on bass; Rob McNelley on electric guitar; Max Abrams and Steve Patrick on horns; Michael Saint-Leon on low end guitar; Kevin McKendree on piano, Wurlitzer and B3; Mavis Staples, James Taylor and Wendy Moten on vocals; Bobby Rush on vocals and harmonica; Jason Isbell on vocals and electric guitar; and Mike Hicks and Elvis Costello on background vocals. As those credits indicate, this disc is loaded with good music. To be exact, the tracks number sixteen, with fourteen originals (which I'll credit later) and two covers.
The disc opens with a smoker titled "I Let My Guitar Do The Talking", one of the tracks written by Buddy and Tom. As Buddy tells of leaving Louisiana to head to Chicago some sixty years ago, with "nobody giving him nothing" and only having a sixth-grade education stop him from anything. When he lost his ways, he just let his fingers do the walking and his guitar do the talking and, hot damn, there's a hell of a lot of very powerful and extremely aggressive talking going on right here. Also doing lots of talking is the thunderous rhythm from Tom and Michael becoming a monstrous rhythm with the addition of Reese's B3 and the horns of Max and Steve.
Things slow down a whole lot on the title track, a slow blues scorcher of Tom's titled "The Blues Don't Lie". On these types of songs, next to hearing him play, there's nothing like hearing Buddy sing a story. His voice is compelling, his style is masterful, and the lyrics he sings - his or not - are so impactful. His take on hardships is simple....."Life is gonna happen whether you're ready or not. Like a thief in the night, it's gonna steal the last cent you got. There's nowhere to hide and the blues don't lie". Now if you're not yet feeling those lyrics, Buddy's accompanying scorching guitar licks will surely change that.
On a similar track, which he wrote, Buddy speaks the truth when he says, "The World Needs Love". This is my kind of Buddy doing my kind of music. When it comes to belting the hell out of a slow blues ballad, while making the hair on my arms stand at attention with stinging guitar leads, there is no one better. Of course, these songs work so much better when the rhythm section is nailing the pocket and that's exactly what Tom, Glenn, Kevin and Rob are doing on the drums, bass, piano and second guitar.
"A cup of coffee cost a nickel, a newspaper sold for a dime. A dollar bought a pack of smokes, and a bottle of Mad Dog wine. "We Go Back", when the blues were everywhere. We go back, to finding it hard to get our share. Times were bad but what a time we had. We go back, way way back". Although it's not their song, it's definitely their story. "We Go Back" (Hambridge/Fleming) features Buddy and Mavis sharing their moving views and painful stories of their past.
Although Bobby's list is a bit more risqué than Buddy's - go figure, this playful duet with humorous lyrics features Bobby Rush and Buddy Guy going toe to toe listing things they like. While one makes his statement, the other replies with "What's Wrong With That?" (Hambridge/ Fleming). One of my favorite lines is when right after Buddy does a scorching guitar riff, right on queue Bobby says "Ain't nothin' wrong with that". Of course, when Bobby Rush is involved a lot of soul and some funk cannot be far behind and the band indeed showed up, for that.
"Gunsmoke Blues" (Hambridge/Fleming) does not take place in Dodge City, and it doesn't feature Marshal Dillon, "Doc" Adams or "Kitty" Russell. With lyrics like "Trouble down at the high school, someone got the gunsmoke blues"; "Over at the house of worship, people praying to the Lord. The gunsmoke blues come calling, God's people ain't here no more"; and several other compelling verses, this rendition is taking place in cities and schools all over the country and it stars real life characters, using real life guns, to kill real life people, on pretty much a day-to-day basis. This topical ballad features Buddy Guy and Jason Isbell swapping melancholic truths and torrid guitar leads, while the rest of the band is in a perfectly eerie groove behind them. Perhaps the most powerful line of the track is each of them taking turns saying "Some folks blame the shooter, other folks blame the gun. That don't stop the bullets, and more bloodshed to come. A million thoughts and prayers won't bring back anyone."
Buddy and B. B. - man, does it get any better than that? Of course not. Just the mention of those two names in the same sentence send chills down my spine. Just thinking of where to start if I wanted to collectively talk about them is useless, so I won't dare try. What I will tell you is this is Buddy Guy flawlessly singing "Sweet Thing" (King/Josea) just like B. B. himself would have sung it. That's how royalty acknowledges royalty.
This song features Buddy describing some characteristics that relate to the title of the song being called "Rabbit Blood" (Hambridge/Fleming) and although I'd give the song a PG rating, I'm just going to tell you that you need to hear it yourself and leave it at that. What I will tell you that with it being one of many songs that feature Kevin McKendree on piano, it does feature some of his disc's best work. Now that's a mouthful.
The disc closes with a short, solo acoustic version of "King Bee" (Moore). That said, a silky smooth and very persuasive Buddy doesn't need a whole lot of time convincing an innocent female bee that she needs to be his queen.
Other tracks on yet another classic Buddy Guy release include: "Symptoms Of Love" (Hambridge/Fleming); "Follow The Money" (Hambridge/Nicholson); "Well Enough Alone" (Hambridge/Fleming); "House Party" (Hambridge/Fleming); "Back Door Scratchin'" (Hambridge/Nicholson); "I've Got A Feeling" (Lennon/McCartney); and "Last Call" (Hambridge/Sweeney).
If you've not yet received a copy of The Blues Don't Lie for airplay, please contact Betsie Brown at - www.blindraccoon.com - and should any of you actually need to find out more about Buddy Guy, just go to - www.buddyguy.net. Remember, wherever you go and whomever you talk to, please tell them their friend the Blewzzman sent you.


Peter "Blewzzman" Lauro
Blues Editor @ www.Mary4Music.com
2011 Keeping The Blues Alive Award Recipient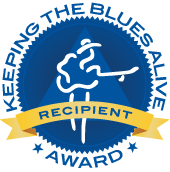 Robert Hill & Joanne Lediger
Revelation
Self Released
Publicity: Blind Raccoon
By Peter "Blewzzman" Lauro © October 2022

The latest release from Robert Hill & Joanne Lediger, who have been performing and touring together for fifteen years, is titled Revelation. For the project, vocalist Joanne Lediger and partner Robert Hill - on guitar, vocals, harp and keys, are joined by: Paulina Hill, Robert's daughter, on vocals; Steve Gelfand on bass; Frank Pagano on drums and percussion; and Ed Alstrom on Hammond B3 organ. Of the disc's eleven traditional Gospel Blues tracks, four are Robert Hill originals.
Although "John The Revelator" is often credited as "Traditional" (either no one knows who really wrote it or too many people claim to have) when it comes to its composer, Blind Willie Johnson is credited as being the first to record it, back in 1930. Since then, if we all had a dollar for everyone else who's performed it, we'd all be quite wealthy. That said, on the song that music critic Thomas Ward claims is "one of the most powerful songs in all of pre-war acoustic music.....", this rendition is one of the most powerful I've had the pleasure of listening to. Between Robert's muscular guitar leads and his haunting harp leads; the robust rhythm groove Steve and Frank are in; and Joanne's compelling lead vocals combined with the angelic harmony vocals she and Paulina are belting out; everything about this performance is absolutely masterful. Take a well-deserved bow!
I could be wrong, but I don't think using the words 'up-tempo' and 'dance floor filler' in conjunction with anything that Tom Waits has ever done would be much appropriate. On the other hand, up-tempo is the perfect word to describe this dance floor filling version of his "Way Down The Hole". The bass, drums and percussion work Steve and Frank are banging out are creating a remarkable rhumba rhythm; with his guitar work, Robert's got a lot of his own rhythm thing going on until, of course, when he switches to some stinging leads and smoking slides; and on the vocals, along with her and pop doing the backups, Paulina is doing a super soulful job telling us how to and where to keep the devil.
This original of Robert's, "Jesus By The Riverside" is the consummate tent revival song. The all-out percussion - led by smokin' tambourine (yes, I said that) - and fierce twangy guitar leads, will have you clapping your hands, stomping your feet and shouting out "hallelujah", each and every time Joanne repeatedly belts out the catchy "Jesus by the riverside" verse.
On another of Robert's originals - "Pay One Way Or Another" - the very soulful Joanne may sound a bit reminiscent of TV evangelists like Jim & Tammy Faye Baker, Jimmy Swaggart, Oral Roberts, Billy Graham or perhaps even the iconic Reverend Billy Sol Hargis (Don Imus) from WNBC radio fame. That's right, you can either pay them now or pay the devil later. Lyrically, it's a song that throws shade on all those above-mentioned personalities and the people who actually, and literally, bought their spiel; and musically, it's a smokin' blues ballad with strong organ led rhythm and burning blues guitar licks.
Speaking of that satanic creature, on another of his originals, Robert would like to let you know that if you want to live a good life and do the best you can, don't be "A Devil's Fool". With a driving rhythm behind him, and some backup vocal support from Paulina, Robert - belting out the lead vocals and rockin' it on guitar and piano, takes this one and runs with it.
The disc closes with the highly inspirational, "Jesus On The Mainline" (traditional). Vocally, as they take us to church, Robert, Joanne and Paulina do a fabulous job of reminding us that all you've got to do is tell Jesus what you want because He's always on the line and anxious to take your call.
Other tracks on the very well done and uplifting Revelation include: "Run On"; "Soul Of A Man"; "Nobody's Fault But Mine"; "Samson And Delilah"; and another of Robert's originals titled "Preacher Blues".
If you've not yet received a copy of Revelation for airplay, please contact Betsie Brown at - www.blindraccoon.com - and to find out more about Robert Hill & Joanne Lediger, just go to - www.roberthillband.com. Remember, whomever you contact, please tell them their friend the Blewzzman sent you.


Peter "Blewzzman" Lauro
Blues Editor @ www.Mary4Music.com
2011 Keeping The Blues Alive Award Recipient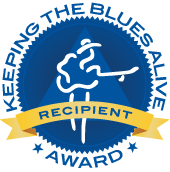 John Primer
Hard Times
Blues House Productions
By Peter "Blewzzman" Lauro © September 2022

John Primer: Eighty-five albums; Two Grammy nominations. Impressive indeed! However, what's even more impressive is that of that staggering number of recordings, there is not a bad one in the lot. Simply said, if I were to make a list of artists that in advance of hearing their new release, I'd already know I'd like it, the list would be short, and John Primer would be at the top. When it comes to straight up, real deal, traditional blues on a consistent basis, there is absolutely no one better. Amen.
Hard Times (produced, mixed and mastered by Rick Barnes), is John Primer's latest release and as he says "The name of my new CD reflects the world we're living in today. I recorded this CD to help us get through these really hard times." For the project, John Primer - on lead guitar and vocals, is joined by The Real Deal Blues Band which is made up of Steve Bell on harmonica; Lenny Media on drums; and David Forte on bass. Additional special guests include Rick Kreher on rhythm guitar; Johnny Iguana on piano and organ; and Aliya Primer on vocals. The disc's thirteen tracks are all John Primer originals.
The title track, "Hard Times", features John offering his take on the pandemic and its lingering effect on life as we now know it. Fortunately, it hasn't happened to him but a lot of what he addresses, such as lost jobs that never came back and people being evicted from their homes, sadly, is a reality for many. Musically, the profound groove the band is in is the perfect accompaniment for the song's poignant lyrics.
Everything about "Blues - Blues - Blues" is quintessential John Primer. From the way he belts out those opening three words that make up the title of the song, to his straight up, in your face Chicago blues guitar licks totally defines why everyone who knows him knows him as the real deal. Lyrically, the song contains a line that outside of the blues community may be the most misunderstood thing ever said - "The blues makes you happy when you are feeling said". Musically, John's slide guitar work is masterful; Lenny and David are in the perfect slow blues groove; and Steve and Johnny are laying down several nice harmonica and piano leads.
From a musical standpoint, "Chicago" could easily be the perfect song to accompany the city's tourism touting TV ads. How could any fan of the blues resist hearing John Primer telling you that "Chicago is his favorite blues sound, it has the best musicians around"? It's got me wanting to go back. It's a rhythm fueled smoker with killer blues guitar licks.
From the "I must be getting old" file..... Knowing John and Lisa Primer for as long as I have, I recall seeing Lisa at various blues events around the country way back when she was pregnant. Of course, in the years that followed, I also remember seeing the proud parents - with Aliya in tow - at some of those same events. Now, here I sit telling you about how that child has blossomed into a young lady of seventeen with an absolutely beautiful voice. This song, which she co-wrote with John and Lisa, is titled "Tough Times" and it features Aliya Primer making her recording debut. Melodically and vocally sound, Aliya comes off like a seasoned pro as she advises us that in order to get through these tough times we need to "stick together, stay strong and keep on moving on". Of course, the band is killing it as well, but I'm keeping this one all about Aliya. This is from the mouth, and heart, of poppa....."I am so proud of my baby girl, Aliya. This is her first of many recordings to come. Her future is so bright and I love working with her and watching her get better and better". I'm looking very forward to it, John.....and Aliya!
With lyrics like: "You're my life baby....you mean the whole world to me"; "You're my sunshine in the daytime, you're my moonlight in the night"; "You are my sweet honey, you're my cup of tea"; "You Mean So Much To Me" has to be a dedication to Lisa. With Lenny and David all over the rhythm behind them, this one's highlighted by John, Steve and Johnny in a three-way slug fest on the guitar, harmonica and piano.
"Hot Meal" is nearly eight minutes of slow blues and by now, those of you who regularly read my reviews know I really don't even have to say much more than that. In three words, "It's mandatory listening".
Sounding a bit like something John's old boss Muddy Waters would say, "Whiskey" opens with "I drink my whiskey when I want to get drunk, smoke my reefer when I want to get high". That said, with the extended "lock me in and throw away the key" musical grooves the band is in before, in the middle of and after the chorus style lyrics, I'd have been happy with this being a very long instrumental.
Other tracks on Hard Times, which I'll go on record as saying should be a shoo-in at various 2023 blues awards ceremonies, include: "You Got What I Want"; "Don't Wait Too Long"; "I Won't Sweat It"; "All Alone"; "My Sugar Mama" and "Trying To Make You Mine".
If you've not yet received a copy of "Hard Times" for airplay, please email Lisa Becker Primer at - lbeckerconsulting1@gmail.com - and to find out more about John Primer and Blues House Productions, just go to - www.johnprimerblues.com - and - www.blueshouseproductions.com - Remember, be it Lisa or John you talk to, please tell them their friend the Blewzzman sent you.


Peter "Blewzzman" Lauro
Blues Editor @ www.Mary4Music.com
2011 Keeping The Blues Alive Award Recipient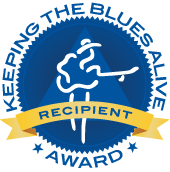 Laura Tate
Smokey Tango
Blue Heart Records
Publicity: Blind Raccoon
By Peter "Blewzzman" Lauro © September 2022

Smokey Tango is Laura Tate's sixth release and the second that I have had the pleasure of working with. While writing about Live From El Paso - her last release that garnered several award nominations and was atop the Roots Music Jazzy Blues chart for better than six months - I spent a lot of time talking about her varied achievements in pretty much all of the entertainment fields. That said, should you not be aware of her extremely diversified career, you do need to click the website link at the bottom of this review.
With most of the band from that last release intact, on Smokey Tango, vocalist extraordinaire Laura Tate is joined by: the disc's producer, Grammy Award nominee musician, songwriter, Terry Wilson on bass, rhythm, slide and acoustic guitars plus percussion, strings, Wurlitzer and backing vocals; Richard Millsap on drums; Billy Watts on lead, slide, rhythm and acoustic guitars; Jeff Paris on piano, B3 organ, Wurlitzer, acoustic guitar, mandolin, strings and percussion; Paulie Cerra on horn arrangements and saxophone; Darrell Leonard on horn arrangements, trumpet and trombone; Teresa James on piano and backing vocals; and Terry's daughter, Lucy Wilson on backing vocals. Of the disc's twelve tracks, one is an original penned by Terry and Teresa with the other eleven being covers that feature strong Bayou influences.
The disc opens with "Yellow Moon" (A & J. Neville), the title track of the The Neville Brothers album which won them a Grammy. Not being familiar with the song, I found and listened to a killer live performance of it that featured Herbie Hancock and John Hiatt. That said, other than toning it down just a bit, Laura and the band kept it very real. From her velvety vocals, to the spell binding rhythm and percussion, to the mystical horn chords, to the graceful piano leads, everything about this performance was masterfully done.
This is a song about - as the saying goes - getting out of Dodge. Apparently, the time has severely come for Laura to have a change of scenery and from the excitement in her voice, she is very happy to "About To Get Gone" (D. McSparran). Although she doesn't care where the heck she ends up, I think it's my duty to suggest she remove Hackensack from her list of possible destinations. The lively, uptempo vibe the band is putting out is indeed perfect traveling music.
Think about you and a partner performing a sexy tango in a smokey jazz lounge, with a sultry jazz singer seductively belting out a song's sizzling lyrics. If you were able to do that you are now in the Ruby Cafe, where if it's romantic intentions you're looking for, there is a menu on the door. One item on that menu pretty much guarantees you'll find someone who will want to do the "Smokey Tango" (M. Harker) with you. Vocally, Laura's got the 'sultry jazz singer seductively belting out a song's sizzling lyrics' part covered quite well; on the back up vocals Teresa and Lucy have the extra added sex appeal covered equally as well; and musically, on top of the band laying down the perfect feel for all this to happen, Terry's deep bass lines will take that already thumpin' heart of yours up a beat or two. With my curiosity getting the best of me I needed to know if the original version of this song had the sizzle that this rendition has and with that said, let me just say it's my belief that Laura now owns the song.
Admittedly, things I read about this song confused me enough to actually lead me to look into it more, and the more I found out, the more I got confused. Therefore, to steal a phrase from the song, "I can't tell ya" much about "A Certain Guy" (Naomi Neville - sort of). What I can tell ya is it's a fun song with lots of sass and catchy sing-a-long lyrics that had me thinking Petula Clark could have easily done the original.
It's my opinion that with the emotion she puts into it and the vocal range she showcases on it, that Laura's rendition of the Percy Sledge's hit "It Tears me Up" (D. Oldham & D. Pennington) is her best vocal performance on the disc. With the number of replays I gave it, I'm taking the liberty of adding it to the one sheet's "note to radio" section as one that is well worthy of spins.
The disc's only original song was written by Terry Wilson and Teresa James of The Rhythm Tramps fame (and I do mean fame). It's a tale about a monster known as "Rougarou", who lurks around the murky swamps along the Bayou in Louisiana. As Laura warns, "Don't let your children out after the sun goes down; don't let them play near the woods or on the outskirts of town; 'cause if you do, the Rougarou will get them". The deep and dark rhythm, along with the eerie horn and keyboard vibes, are the perfect musical accompaniment for the spooky lyrics.
Other songs on another fabulous outing for Laura Tate and company include: "I Heard A Rumor" (D. Everitt); "Against My Will" (S. Bruton & D. O'Brian); "Champagne Melody" (A. Low); Deep Purple's "Smoke On The Water" (Blackmore/Gillan/Glover/Paice/Lord); "School Boy Love" (G. Sutton) and "Lovers Game" (D. Everitt).
To find out more about Laura Tate just go to her website - www.musicbylauratate.com - and if you have not yet received your copy of Smokey Tango for airplay, just contact Betsie Brown at - www.blindraccoon.com. Wherever you go and whomever you talk to, please tell them the Blewzzman sent you.


Peter "Blewzzman" Lauro
Blues Editor @ www.Mary4Music.com
2011 Keeping The Blues Alive Award Recipient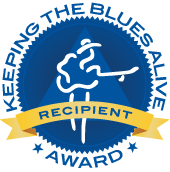 The Rock House All Stars
Let It Bleed Revisited - An Ovation From Nashville
Qualified Records
Publicity: Blind Raccoon
By Peter "Blewzzman" Lauro © September 2022

If you're going to pay tribute to arguably the greatest rock and roll band of all time, by revisiting what is arguably their greatest album of all time, the best way to do it is with a bunch of world class musicians, and that's unarguably who the co-producers assembled on this masterpiece.
On Let It Bleed Revisited - An Ovation From Nashville, the members of The Rock House All Stars are: co-producers John Heithaus on bass and Kevin McKendree* on keyboards, guitars, backing vocals and percussion; Yates McKendree* on drums and Rob McNelley on acoustic & electric guitars and solos. Additionally, guest all-stars include: James Pennebaker* mandolin and steel guitar; Jimmy Hall* and Stephen Hanner on harmonica; Andrew Carney on French horn; Luke Bulla* on fiddle; and Sarah and Rachel Hambridge on backing vocals. The lead singers who were handpicked to perform each track include: Jimmy Hall; Bekka Bramlett; Emil Justian; Lee Roy Parnell; Seth James; Greg Mayo; Rick Huckaby; Nalani Rothrock; Mike Farris; Wendy Moten; SARACHEL (Sara and Rachel); Lilly Hiatt; and Luke Bulla. BTW, the asterisks indicate a Grammy Award winning artist.
During the first thirty seconds of "Gimme Shelter", the disc's opening track, Rob and Kevin nail the very recognizable guitar and percussion intro and from then on, flashbacks start running rampant. Vocally, just as Mick and Merry (Clayton) were on the original version, Jimmy Hall and Bekka Bramlett are a daunting duo on the powerful vocals. What I found most interesting about this pairing is that for the original recording, The Stones had wanted Bonnie Bramlett to sing it but her husband Delaney did not want her performing with them. Now, some fifty plus years later, their daughter is crushing the part meant for her mom. Something tells me that this was no coincidence.
As capable and comfortable as this talented bunch are playing every song on this album - or for that matter, any other album they may choose to revisit - "Country Honk", a.k.a. "Honky Tonk Woman" was kinda made for them. The song's got Nashville written all over it and after all, these guys are Nashville. Pairing Lee Roy Parnell on the vocals with Luke Bulla on the fiddle was pure genius. Of course, the nucleus of the band is fabulous, as well, with John, Yates, Kevin and Rob all killing it on rhythm, piano and guitar.
One of my favorite songs from the original album was always the title track - "Let It Bleed" - and actually, nothing's changed. Just as I loudly, probably even noisily, sang along with Mick back then, I'm now doing it with Emil Justian and Greg Mayo. And as far as the slide guitar goes, Keith's got nothing on Rob.
With the band working their musical magic behind them - especially on that extended mid-song instrumental jam - "Midnight Rambler" features Rick Huckaby and Stephen Hanner shining on the fabulous Jaggeresque vocals and harp blowing. Conversations involving bands doing cover songs often address the bands' ability to make them their own. That said, when the material is as classic as this and the album is a tribute to the original band, that's not a topic worthy of visiting - which The Rock House All Stars didn't.
With its catchy sing-along chorus line, and its amazing vocal presentations, "You Can't Always Get What You Want" was pretty much another favorite track of many. That said, in spite of not having The London Bach Choir helping them out, Wendy Moten and SARACHEL definitely showed up and filled some pretty big shoes. Musically, simply look at the instruments listed above in the credits, and it was pretty much all going on.
Since it was on Sticky Fingers and not Let It Bleed, "Wild Horses" was featured as a bonus track, and hearing the vocal duet of the angelic Lilly Hiatt and the soulful Luke Bulla, it was just that.
As you most likely already know, other tracks on Let It Bleed Revisited - An Ovation From Nashville, include: "Love In Vain", "Live With Me", "You Got the Silver", and "Monkey Man".
I don't exactly know if this could ever become a thing, but having done such an amazing job with Let It Bleed I can think of a handful of other albums I'd love to hear The Rock House All Stars revisit. How 'bout it, John and Kevin?
If you've not yet received a copy of Let It Bleed Revisited - An Ovation From Nashville for airplay, please contact Betsie Brown at - www.blindraccoon.com - and to find out more about The Rock House All Stars, just go to - www.qualifiedrecords.com. Remember, whomever you contact, please tell them their friend the Blewzzman sent you.


Peter "Blewzzman" Lauro
Blues Editor @ www.Mary4Music.com
2011 Keeping The Blues Alive Award Recipient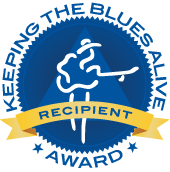 John Németh
May Be The Last Time
Nola Blue Records
Release Date: September 16, 2022
Publicity: Blind Raccoon
By Peter "Blewzzman" Lauro © August 2022

With about a dozen or so albums to his credit, absolutely none of them were released under such bizarre circumstances. As most of you already know, John Németh is currently facing not only a career altering situation but a life altering one as well. In his own words, here is what was on his mind at the time of its release....."I recorded this album before my jaw amputation surgery, which took place in late May. It's called "May Be The Last Time" because I didn't know then and I still don't know, if I will ever sing or play again like I used to. I have to say, the magic of this performance is beyond this world and maybe the greatest of my life." John Németh.
Once word of this situation spread to the music community, a bunch of musicians did what musicians do in situations like this - they circled the wagons and came to the aid of a friend. Enter Kid Andersen, who not only recorded and produced the project in his Greaseland Studio but handpicked a handful of legends to help out as well. That said, on May Be The Last Time, John Németh - on vocals and harp - is joined by: Elvin Bishop on lead & rhythm guitar, and vocals; Bob Welsh on electric/acoustic/baritone guitars, and piano; Willy Jordan on cajon, drums and percussion; and of course, Kid on upright bass, Fender bass, bass guitar, and lead & rhythm guitar. Additionally, Alabama Mike helped Willy, Kid and Bob out on the group vocals. Along with a few originals from John and Elvin, the albums' eleven tracks also include a handful of classic covers.
The disc opens with John, Elvin and Kid's arrangement - or maybe even disarrangement - of the traditional "The Last Time" and trust me, there is nothing traditional about it. For those of you who may now be trying to recall The Staple Singers or the Rolling Stones renditions, don't even bother. Sounding like a Gospel song being done by a jug band, this one features John singing about a very long list of real and humorous things he may be doing for the last time, while being backed up by the sometimes melodic and sometimes hysterical group vocals. Musically, thanks to Kid and the upright bass, it features profound rhythm and smokin' harp leads from John - playing like it just may be the last time.
Although it wasn't, this song could have very well been written for John and his current situation. It's the Elvin Bishop Band classic from 1972 that features John feeling like he's hit "Rock Bottom" (J. Baker/E.Bishop). As the lyrics go "you talk about the lowdown blues, I got 'em. I do believe I've hit rock bottom." On the other hand, hearing him belt this one out and blowin' the hell out of the harp totally negates that frame of mind. More great rhythm being pounded out by Willy and the Kid; and fabulous guitar and piano leads from Elvin and Bob.
If asked, what would you say you spend a lot of money on? Never mind! Because whatever your answer would have been it would have something to do with "Feeling Good". As J. B. Lenoir said, "All the money in the world's spent on feeling good." I dare you to argue with that. Contrary to what may have been on his mind while singing it, John certainly sounds like he's feeling good on this one. Also sounding good are the deep bass lines, the percussion and the lead guitar work from Kid, Willy and Bob.
On the soul classic "I Found A Love" (W. Pickett/W. Schofield/R. West), John testifies as to why he's a winner - and habitual nominee - in the "Soul Blues" categories at various awards presentations. Of course, this being a duet with Willy Jordan did take the song to a whole other level. When you do a song of this caliber, I don't think making it your own should ever come into play and apparently neither do Willy and John. This was done exactly the way Wilson Pickett did it back in the sixties - PERFECTLY! I'm sure the masterful way the guys are hitting and holding those high notes have him smiling right now. I gotta say it.....WOW!
On one of his originals titled "Elbows On The Wheel" John tells of the day when his wife decided that his singing just wasn't enough to pay the bills and suggested - to use a gentle word - that since he was a good driver, he should get a day job driving a truck. That said, while listening to the group vocals it sounds more like he got a day job driving a school bus. This one is hilarious.
Over the years - especially during the sixties and seventies - there have been many songs that use the name of a dance in the title, with the lyrics instructing you on how to do the dance. There was Chubby Checker telling us how to do "The Twist"; there was Joey Dee and the Starliters telling us how to do "The Peppermint Twist", there was Little Eva telling us how to do "The Locomotion"; and amongst many others, there was one by Van McCoy telling us to do "The Hustle". Why there was even one by a blues artist telling you how to "Shake Your Hips" - or as Slim Harpo would have actually said - "do the hip shake baby". Now as much as the thought of these guys telling me how to do the twist, the locomotion or the hustle, quite honestly scares me, I gotta admit, they can tell me how to shake my hips anytime they want. The guys nailed it on this dance floor filler.
With some of the opening verse of this one being "Bad luck hit me like a brick in the head. Anybody else, it would have killed them dead. They say it don't kill you it will make you strong............" It's another Elvin Bishop song that again seems appropriate for John to now be singing. It is titled "I'll Be Glad" (E. Bishop/R. L. Cochran) as in "I'll be glad when I get my groove back again." You will John, just keep on hanging in there.
Other tracks on this future nominated release include: another John Nemeth original titled "Sooner Or later": another Elvin Bishop original titled "Stealin' Watermelons"; the Hank Ballard classic "Sexy Ways"; and another classic made famous by Junior Wells titled "Come On In This House" (M. London).
By the way, an update on the one sheet states that the procedures John has done to date have been successful and from what I'm reading on social media and hearing from mutual friends, his recovery is coming along nicely. In closing I'd like to say best wishes from the House of Blewzz, John.
If you've not yet received a copy of May Be The Last Time for airplay, please contact Betsie Brown at - www.blindraccoon.com - and to find out more about John Németh, just go to - www.johnnemeth.com. Remember, whomever you contact, please tell them their friend the Blewzzman sent you.


Peter "Blewzzman" Lauro
Blues Editor @ www.Mary4Music.com
2011 Keeping The Blues Alive Award Recipient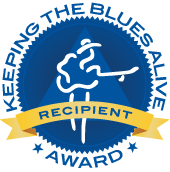 Derrick Procell
Hello Mojo!
Catfood Records
Publicity: Blind Raccoon
By Peter "Blewzzman" Lauro © August 2022

Taking into consideration that in addition to Hello Mojo! being Derrick Procell's second release, he's also written songs for Blues Music Award winners and Grammy nominees such as Big Llou, The Cash Box Kings and Shemekia Copeland, it's a good guess that most blues fans are familiar with him. On the other hand, Derrick is one of those people that even those who may think they've never heard of him most likely have.....without knowing it. Having done advertising voice overs for McDonalds, Coca-Cola, Ford, Chevy, Kellogg's and several beer companies; and with his songs having been played on "My Name is Earl", "True Blood", "Criminal Minds", "Boston Legal", "Saving Grace", "The Office", "This Is Us", and many others, I rest my case.
On Hello Mojo!, in addition to the disc's producer Zac Harmon playing guitar on a few tracks; singer, songwriter, harmonica player and pianist Derrick Procell is backed by the Catfood Records studio band, The Rays, who are: Johnny McGhee on guitar; Richy Puga on drums; Dan Ferguson on keyboards; Bob Trenchard (the label's owner) on bass; Andy Roman on tenor and alto saxophones; Nick Flood on baritone and tenor saxophones; Mike Middleton on trumpet; and Frank Otero on trombone. Additional performers include: Munyungo Jackson on percussion; Peter Neumer on sax; Steve Duncan on trombone; and Sueann Carwell, Meredith Colby and Jessica Ivey on background vocals. Of the disc's ten tracks, nine are penned or co-penned by Derrick.
With just about everyone mentioned in the credits appearing on it, the title track "Hello Mojo1" - has a whole lot going on. Lyrically, the cleverly written song is about Derrick's long-lost libido suddenly reappearing. As he says, it was like it had "checked into the witness protection program" or "went back into a bottle and would not come out". That is, of course, until out of nowhere some vixen shook that bottle, popped its cork and had Derrick joyfully shouting "Hello Mojo! Nice to have you Back. Hello Mojo! Stay right where you're at." Musically, it's a horn and rhythm driven smoker that should get pretty much everyone's mojo working. With The Rays already lighting things up, the extra added percussion from Munyungo; the sax and trombone solos from Peter and Steve; and the background singers very melodically saying hello to their mojo as well, this one turned into a happening.
Like them or not - and I loved every one of them - the "Rocky" movies did feature some great songs. That said, with lyrics like.......
"I want the taste of blood again, even if it's my own.
Just one more chance, just one more shot.
Remember who I was, remember how I fought.
They say I'm too old now, I might just be a little slow.
But I got a punchers chance if I can get toe to toe.
There ain't no fight that I'll refuse. It ain't over, I'm just battered and bruised.
Got no fear, got nothing to lose......
"The Contender" could easily be one of them.
Derrick's powerful and convincing vocals; Zac's stinging guitar leads; and the profound rhythm Rich and Bob are 'punching' out on the drums and bass all give it the intensity that "Eye Of The Tiger" gave "Rocky III" and the fabulous background vocals that Sueann, Meredith and Jessica are 'belting' out are quite reminiscent of the chorus being sung on "Gonna Fly Now" from "Rocky". Should there ever be another film in the series, with Derrick's TV and movie connections - and the seed now planted - I could see it happening. Hey, I'd also see the movie.
"I've been knocking back bourbon since the day I could spell Jim Beam; And Mississippi moonshine that'd turn your blood to steam. I can hold more tequila than Zorro on the fifth of May; And more Jamison than Chicago on St. Patrick's Day"........ May not exactly be attributes that Derrick would want to put on a resume but by soulfully following it up with..... "But tonight, I'm gonna treat myself and have "A Tall Glass Of You" - and leave the bottle"..... he obviously seems to think that it's a great way to introduce himself to a woman. I wonder how that went? It's funky rhythm vibe and catchy chorus line definitely make this a great one to dance and sing-along to.
Unintended, as I'm sure it was, I just couldn't help but chuckle at the idea of "I Can't Say No (To You)" being the perfect segue to "A Tall Glass Of You". Think about it..... That said, it is another of the many tracks on which Derrick and the ladies work their vocal magic together, and another on which they create a groovy sing-along vibe. This pairing was indeed a match made in musical heaven. Speaking of working magic together, Andy, with his killer sax solos, and the rest of this fabulous horn section are doing just that as well.
Hearing Dan Ferguson on "Color Of An Angel" makes it easy to understand why Derrick - when speaking of the title track - said, "It's the only song I played piano on. I handed the rest of the keyboard duties over to the more than capable Mr. Ferguson.". His organ work, along with the angelic backing vocals, is the perfect accompaniment to this spiritually soulful ballad.
Although his vocal prowess has been evident throughout the disc, the closing track - "Bittersweet Memory" - is a melancholic ballad that showcases Derrick's powerful, soulful and emotional vocal talents. This is the kind of stuff I'd like to hear a whole album of, especially if Sueann, Meredith and Jessica were involved.
Other songs on this must have release include: "Skin In The Game"; "Broken Promise"; "Baby I'm Lost" and a cover of The Kinks' "Who'll Be The Next In Line" (Ray Davies).
If you've not yet received a copy of "Hello Mojo!" for airplay, please contact Betsie Brown at - www.blindraccoon.com - and to find out more about The Derrick Procell, just go to - www.derrickprocellmusic.com/ - Remember, whomever you contact, please tell them their friend the Blewzzman sent you.


Peter "Blewzzman" Lauro
Blues Editor @ www.Mary4Music.com
2011 Keeping The Blues Alive Award Recipient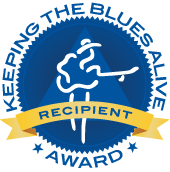 Orphan Jon And The Abandoned
Over The Pain
Vintage LaNell Records
Publicity: The Galaxie Agency
By Peter "Blewzzman" Lauro © August 2022

It just doesn't seem like it's been four years and for months since I reviewed Orphan Jon's debut release, Abandoned No More. I guess time really does fly. Maybe it's because of the fact that since then, I've had the pleasure of seeing him perform at several Galaxie Agency Showcases in Memphis. In any event, a lot has changed during those years.
For his freshman release - Over The Pain - Jon now has his own record label, Vintage LaNell; a new publicist, The Galaxie Agency; a new producer, Alastair Greene - whose musical footprints are all over this recording; and with the exception of one special guest (Mike Malone), a whole new band. Those joining extraordinary vocalist Jon English include: Alastair Green on guitar and backing vocals; Ray Sadolsky on bass; and Jason Blakely on drums; with special guests: Michael Leasure on drums and backing vocals; Mike Malone on piano and backing vocals; and Rebecca Aguilar on vocals. Of the disc's twelve tracks, eleven are (Orphan) Jon English originals.
Knowing Orphan Jon like I do, while listening to the opening track - "Tight Dress", I kind of thought it was about his wife. Sure enough, later on I read this on the one sheet: "Like many of my songs dealing with attractions, relationships and love, I wrote it about my wife Stella. She has this beautiful walk and it gets me every time she wears a dress".....especially when their tight, right Jon? Appropriately, like Stella's rockin' that dress, the guys are rockin' this song. Musically, Alastair's guitar is fanning the fiery rhythm Ray and Jason are pounding out on the bass and drums and Jon, all because of Stella, is a "hot mess" on the vocals.
Should you not know this, the word "Orphan" before his name, and the word "Abandoned" in the bands name, are synonymous with Jon's childhood. That said, the title track is a testament to as to how he got "Over The Pain". It's a sensitive and moving ballad that tells of pain, suffering and the ugliness of loneliness being your only friend. It was the realization that "if it was worth the having, then it was worth the trying. If you don't get yourself together, all that's left is dying" that got Jon through it. Lyrically, vocally, musically, emotionally and inspirationally , this is one heck of a powerful anthem. Hands down, this one has all the credentials for a song of the year nod.
Compared to most of the songs he composes, "Broken Angel" is a little more lighthearted. With a bit of a Bayou vibe it's a tale - and most likely a tall one - about Jon getting hit on in a juke joint. Apparently he can't tell if she's an angel there to save his soul or a sexy devil who loves to take control. Maybe things will get clearer after a few more drinks?
If me saying that this album has Alastair's footprints all over it needed further comments, this cover of Savoy Brown's "Going Down To Mobile" (N. Peterson) will make them. Yeah, Jon's belting the hell out of the lyrics and the rhythm sections causing their usual ruckus but for all intents and purposes, this is a guitar track.....a smokin', ass kickin' guitar track at that. From it's slow seventy-five second intro featuring precisely picked notes to the next four minutes of crazy chords, bending of (and probably breaking of) strings, and a whole lot of slipping and sliding, this on'e all "Mean" Greene.
Jon's explanation about this track is that since he had one acoustic song on his debut album, he should make it tradition and have one on this album as well. Interestingly, I remember that other song very well and here is exactly what I had to say about it back then: "When bands contact me asking if I'd be interested in hearing their music for possible review, my reply is very up front concerning the fact that although there can be exceptions, over the top rock blues AND acoustic blues are not in my wheelhouse. Knowing that, you now understand that moving me with an acoustic song takes some doing and "Memories Of Me And You" just moved me". That said, this one is titled "Redheaded Woman Blues" and this time it's Jon who is being moved....if you get my drift. Fabulously sassy vocals from Jon; killer acoustic guitar work on what sounds like a Resonator from Alastair; and great percussion from the drums of Michael; all highlight this fun and flirty song.
"There's No Need" to tell you that spirituality is a prominent characteristic in Orphan Jon's life, but if you did need to hear it said then give this one a listen. Although I don't have a collection of Gospel records, I always enjoy the occasional trip to church when an artist includes some of the music on a album I'm listening to. This time however, when Jon took me I did not want to leave. Without exaggeration I replayed this track at least a dozen times. Just this one time I don't think he will mind me using the term but Reverend Jon has definitely got this preaching thing down pat. WOW! Musically, with it's powerful and profound rhythm; gutsy guitar licks; overwhelming organ leads; robust hand claps; and vigorous choir like back up vocals this one is like Mass on a runaway train. (Side note to Jon - think about doing a full album of these...please!)
Other tracks on this outstanding disc include: "She"; "Got No Name"; "Livin' My Life"; "Somewhere Salvation"; "Everyone Knows"; and "Memories Of me And You".
To find out more about Orphan Jon And The Abandoned just go to their website - www.orphanjon.com - and if you haven't yet received your copy of Over The Pain for airplay, please contact Gina Hughes of the Galaxie Agency at - gina@thegalaxieagency.com. Of course, wherever you go and whomever you contact, please make sure you tell them their friend the Blewzzman sent you.


Peter "Blewzzman" Lauro
Blues Editor @ www.Mary4Music.com
2011 Keeping The Blues Alive Award Recipient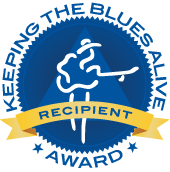 The Texas Horns
Everybody Let's Roll
Blue Heart Records
By Peter "Blewzzman" Lauro © August 2022

With the amount of artists The Texas Horns have performed with being numberless; and with the talent level of that lot being no less than masterful; it's only natural that there'd be an abundance of those maestros joining them on Everybody Let's Roll. That said, those special guests - or if I may, with pretty much all of them being homies - those special "Texas" guests joining Mark "Kaz" Kazanoff on tenor saxophone, harmonica and vocals; John Mills on baritone saxophone; and Al Gomez on trumpet and flugelhorn; include (in order of appearance): Carolyn Wonderland on lead and backup vocals; Anson Funderburgh on lead guitar; Mike Keller on rhythm guitar; Sean Giddings on keys; Chris Marsh on bass; Tom Brechtlein on drums; Mike Zito on vocals; Johnny Moeller on guitar; Matt Hubbard on keys; Chris Maresh on bass; Tommy Taylor on drums; Michael Cross on lead vocals; Guy Forsyth on lead and backup vocals; Brannen Temple on drums and percussion; Jimmie Vaughan on vocals and guitar; Mike Flanigin on B-3 organ; Jason Corbiere on drums; Carmen Bradford on vocals; Marcia Ball on keys; and The Dirty Old Men on backup vocals. Wow, right?
Everybody Let's Roll is the third release from The Texas Horns and of its thirteen tracks, eleven are band originals. With so many featured artists on each of them, I'm going to do my best to try and tell you about at least one track featuring each of them. Here ya go.....
The opening and title track - "Everybody Let's Roll" - kicks off with Carolyn Wonderland loudly, proudly - and wonderfully, of course - announcing "We are The Texas Horns, coming to play your town. Got a song just for you, so come on gather around. We're gonna play the blues, let's all have some fun. We've got nothing to lose, let's all get it done".....and from that point on, it indeed gets done! In addition to the excellent rhythm coming from Mike, Sean, Chris and Tom, on the guitar, keys, bass and drums - "The Horns", of course take center stage led by powerful sax and trumpet leads; and on the first of his three appearances, Anson's doing what Anson does on lead guitar - crushing it.
Although just about the whole band has changed, the dynamic sound certainly has not. With Kaz, John and Al blowin' the hell out of those horns, "Why It Always Gotta Be This Way" features Matt, Chris and Tommy creating the rest of the powerful rhythm on organ, bass and drums; fabulous guitar leads from the Fabulous Thunderbirder himself, Johnny Moeller; and a man who has successfully overcome some of it himself, the dynamite Mike Zito telling a tale about some hard luck.
"I Ain't Mad With You" is the first of a handful of instrumentals and even though it doesn't feature anyone I haven't already mentioned, I just gotta tell you about it. Simply said, this smoker finds guitarist Johnny Moeller, pianist Matt Hubbard, bassist Chris Maresh, drummer Tommy Taylor, along with Kaz, Jon and Al, all at disc's best. I'm thinking that if there were a rehearsal for this one, The Texas Horns may have very well told everyone "just grab your instruments and go nuts". Wow!
Got any thoughts on where "Alligator Gumbo" might be taking us? Of course you do, and of course you're right. On his only time behind the kit, it's Tom Brechtlein laying down the beat for dancin' in the street...Bourbon Street to be exact. Additionally, on his only time at the mic, it's Michael Cross belting out the deliciously exciting vocals that are sure to whet your appetite - for partying and eating.
Every so often I'll hear a guest female vocalist (yes, I'm a big fan of the ladies of song) that I've not yet heard of, belting the hell out of the vocals on an album, and she'll stop me in my tracks and send me Googling. "Watcha Got To Lose" is one of those times and Texas Jazz singer Carmen Bradford is that woman. Wow! Think of all the catch phrases and qualities you'd use to describe a masterful vocal performance and there you have her. Of course, the rhythm and horns are all over this and Kaz is blowing heat not just from the sax but from the harmonica as well. Great stuff right here.
Texas blues already has a place on the many regional blues lists but I doubt you'd ever find the state on a search of "areas famous for soul and R&B" music. However, don't tell that to The Texas Horns and the rest of the players on this disc - especially those performing on "Prisoner In Paradise". With some of the disc's best trumpet and tenor sax leads and the usual impeccable rhythm backing him up, Guy Forsyth is singing his heart out on some of the disc's most soulful vocals.
Kaz is ready, and according to him, "If your baby has left you, if your dog has died, or if your luck has run out and you've nothing else to lose", then you too are "Ready For the Blues Tonight". On a smoker he penned, while showcasing his quite competent vocal skills, we actually get to enjoy a part of Kaz we rarely do. Of course, having Marcia Ball banging out her signature boogie-woogie style on the piano was quite another treat as well.
The disc closes out with a swinging dance floor filling cover of J.B. Lenoir's classic titled "J.B.'s Rock". On this instrumental featuring Jimmie Vaughan and Mike Flanigin, you are indeed in for a treat with lots of smoking guitar and B3 organ highlights. Add to that the horns and the rest of the rhythm section in all out jam mode; and a whole lot of hand clapping and "oh yeahs"; and you've now got a red-hot dance party goin' on.
Other tracks on Everybody Let's Roll - an album you should probably expect to see on every 2023 awards ballot - include: "Die With My Blues On"; "I Want You (She's So Heavy)" (Lennon & McCartney); "Too Far Gone"; "Apocalypso"; and "The Big Lie".
If you've not yet received a copy of "Everybody Let's Roll" for airplay, please contact Betsie Brown at - www.blindraccoon.com - to find out more about The Texas Horns, just go to - www.thetexashorns.com. Remember, whomever you contact, please tell them their friend the Blewzzman sent you.


Peter "Blewzzman" Lauro
Blues Editor @ www.Mary4Music.com
2011 Keeping The Blues Alive Award Recipient





Click Here To Return To The CD Review Index
Click Here For The Blues Portal
Click Here For The Indie Portal
Click Here To Visit Our Music Gift Shop


---
Want your CD reviewed?
Click HERE to email us for information.






*All logos and trademarks in this site are property of their respective owner.
Additional content © 1998-2022 Mary4Music.com. All Rights Reserved.