Blues CD Reviews 95


Steve Howell And The Mighty Men
Been Here And Gone
Out Of The Past Music
Publicity: Blind Raccoon
By Peter "Blewzzman" Lauro © June 2022

In addition to being his tenth release, it's my opinion that Been There And Gone is Steve Howell's best and most interesting of the lot. On the one-sheet included with the disc, when Jim George said "the choice of material is intriguing" he took the words right out of my mouth.
The personnel on the project are: Steve Howell on vocals and acoustic, archtop, and electric guitars: Chris Michaels on electric guitar and background vocals; Dave Hoffpauir on drums and background vocals; and Jason Weinheimer on bass, organ and background vocals. The disc contains twelve covers and as soon as I start telling you about some, I believe you'll agree with Jim and I.
The disc opens with a song that was a hit in back to back years - first in 1964 by Dobie Gray and again in 1965 by The Ramsey Lewis Trio. For those of you who already know I'm talking about "The 'In' Crowd" (Billy Page), you're correct. Just as Ramsey and the guys did, Steve and the Mighty Men are also doing it as an instrumental - or as I like to call songs like these, instrumental sing-a-longs. Unlike the Dobie's pop version and Ramsey's jazzy version, I'd call this one more of a laid back easy listening version.
When I saw "Bad Boy" (Lil Armstrong & Avon Long) on the list, I thought I heard the song but couldn't quite place it. Then once I heard Steve sing "I'm just a bad boy-Oy-O-Oy-Oy-Oy-Oy-Oy-Oy-Oy-Oy. Oy-Oy-Oy-Oy-Oy-Oy-Oy-Oy"....a smile quickly came to my face. That said, besides having heard Ringo Starr and Sha Na Na's versions - amongst others - I believe it's the 1956 version by the Jive Bombers that I'm more familiar with. Putting all that aside, with the band locked into a soft, jazzy, slow dance groove and Steve nailing the vo-vo-vo-vo-vocals, this is indeed a most impressive rendition.
Maybe it's because of the fact that Steve Howell and The Mighty Men have been playing "I Believe To My Soul" (Ray Charles) for a very long time that I found it to be one of the best tracks. With a heavy, drum led rhythm, outstanding guitar leads, and powerful and emotional vocals, the guys have this one down pat.
Another instrumental that will have you singing along is the classic Gerry and the Pacemakers' "Ferry Cross The Mersey" (Gerry Marsden). This rendition is highlighted by Steve and Chris teaming up to create so many wonderfully different guitar tones.
As you might expect, being the only track originally done by an actual rock band - with its fast and furious rhythm and smoking guitar leads - "Black Is Black" (M. Grainger, T. Hayes, S. Wadley) is the discs most aggressive piece. Although it's another instrumental, remembering the words from when Los Bravos had a big hit with it in the mid-sixties, you'll most likely being singing along again.
What I have found so interesting about the songs on this album is that just about every one, as familiar as they were, aroused an interest in me to do some follow up research and in doing so, I actually learned a lot more than I thought I knew. Like the fact that "Walk Don't Run" (Johnny Smith), the discs closing track, was written and originally recorded by a jazz guitarist, and a country version of the song was recorded by Chet Atkins. Of course it was The Ventures who had the smash hit with the song, but on the other hand, countless teenage bands thought they all did, as well. Thanks for the memory guys.
Other songs on this awesome piece of work by Steve Howell And the Mighty Men include: "Candy Man" (Rev. Gary Davis); "Such A Night" (Lincoln Chase); "La La Means I Love You" (T. Bell, W Hart); "Jimmy Bell" (William Carradine); "Wild Bill Jones" (Tradtional); and "Willie Mae" (William Broonzy).
To find out more about Steve Howell and his newest release just go to - www.stevehowell.com - and should you have not yet received your copy of Been Here And Gone for airplay, please contact Betsie Brown at - www.blindraccoon.com. Remember, wherever you go and whoever you contact, please let them know the Blewzzman sent you.


Peter "Blewzzman" Lauro
Blues Editor @ www.Mary4Music.com
2011 Keeping The Blues Alive Award Recipient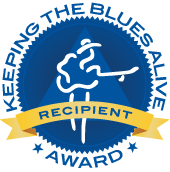 Brad "Guitar" Wilson
Self Titled
Cali Bee Music
Publicity: Blind Raccoon
By Peter "Blewzzman" Lauro © June 2022

This self titled, self produced release is the fourth for Brad "Guitar" Wilson and if it follows in the footsteps of his first three, then this will be his fourth consecutive album charting on worldwide radio. Having already given this one several listens, with a release date of June, 17, 2022, I'm sure it will be just a matter of time before that happens. For this project, Brad Wilson - on guitar and vocals - is joined by: Brian Beal, Jeff Covell, Oscar Huguet and Jack Van Aert on bass; Adam Gust, Peter Wolf, Rod Wilson and Willem Van Kempen on drums; Frankie Vriens on keyboards; and Daniel Guitarra on guitar. With the emphasis on rock blues, the disc's twelve tracks include six originals and six covers.
Paying homage to one of the all time blues greats by covering one of their songs is indeed respectable. On the other hand, honoring that person by writing an original song about them and putting their name in the title definitely raises the tribute bar. That's exactly what Brad did on the opening track titled "Ballad Of John Lee". Now I'm sure there's no doubt as to whom that might be but if there were any at all, it would be erased exactly two seconds into the track when you'd be expecting that all familiar growl of "how, how, how, how". Beyond the idea of the song, it's also a perfect introduction to the band: Brad Wilson, Brian Beal and Adam Gust are indeed capable of boogieing all night long.
Staying in tribute mode, you can't go wrong with tips of the hat to Muddy, B. B., Stevie, Freddie and Willie. Up next is a tribute to Muddy Waters with a cover of his "Walkin' Thru The Park". Right out of the gate Brian (bass) and Adam (drums) are already locked into that perfect rhythm groove and then pow - in comes Frankie with killer organ support. Then there's Brad who's not at all sounding like Muddy - and there's absolutely no need to - this guy, with his own outstanding style, can belt the hell out of the blues both vocally and instrumentally.
On his rendition of B. B. King's "Rock Me Baby", Brad took the liberty of adding not just a little but a lot of juice to the guitar leads, and the outcome is a smoker that may even have had B. B. saying "wow!". Then, on Stevie Ray Vaughn's "House Is Rockin'" the whole band hits fifth gear and all hell breaks out. Warning.....don't even try to keep up with this one if it comes on while driving.
Brad and the guys kept things traditional on their version of Freddie King's "Someday After Awhile" and this purist is happy for that. Not just name wise, Freddie was indeed one of the kings of the blues and Brad more than showed him, and the song, lots of respect. Brian, Peter and Frankie are all over the slow blues groove on the bass, drums and organ, and with his emotional vocals and stinging guitar leads, Brads at disc's best on both. This one had me saying "WOW!".
That same vibe comes into play on a masterful cover of Willie Dixon's "I Can't Quit You". Slow blues, with a bit of a cutting edge, just doesn't get much better than this. One of the biggest impressions this band has made on me is that while unquestionably being a rock/blues band, and while being a trio on most of the tracks, they never go so far over the edge into that so called 'power trio' arena which more often than not - by my taste - takes the word blues out of the equation. Great job guys.
The disc closes with an original tiled "Drivin'", and with the addition of a second drummer (Willem Van Kempen) and a second guitarist (Daniel Guitarra), that's exactly what the band is doing - musically and literally. The song is about what's going through Brad's mind while driving to a gig and here's a sample:
"Drivin' down the highway, going to the show,
and how it's gonna be, I really don't know.
I hope the people like what the band plays,
we come to play the blues for you......there's nothing I'd rather do".
Brad, don't worry about a thing. Take it from me, "you got this!
Other tracks on this totally well done album include four more originals: "You're The One For Me"; "All Kinds Of Fools", "Hang With A Bang" and "Avatar"; plus a cover of Eric Clapton's "Tales Of Brave Ulysses."
To find out more about Brad "Guitar" Wilson and his newest self titled release just go to - www.bradwilsonlive.com - and should you have not yet received your copy of Brad "Guitar" Wilson for airplay, please contact Betsie Brown at - www.blindraccoon.com. Remember, wherever you go and whoever you contact, please let them know the Blewzzman sent you.


Peter "Blewzzman" Lauro
Blues Editor @ www.Mary4Music.com
2011 Keeping The Blues Alive Award Recipient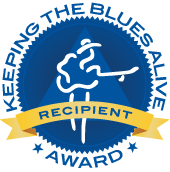 Jonny T-Bird & The MPs
Play Time
Neon Grub Jeer Music
By Peter "Blewzzman" Lauro © June 2022

I guess Common Cents (not a typo, but the name of his fourth release) had something to do with it when Jonny T-Bird thought he shouldn't wait too long between releases, because here he is - just thirteen months later - with his fifth. It's titled Play Time, and it features ten all originals songs. For this project the band consists of the trio of "Jonny T-Bird" Neuberger - on lead & rhythm guitar, ukulele, harmonica and lead vocals are: Jenna Kopitske on Wurlitzer piano, Hammond B3 organ and drums & percussion; and "Cadillac" Craig Carter on bass; Additional guests include: Ryan Carter on drums; Jenny Abbott Goodell on lead guitar; Steve Streator on tenor & soprano saxophone; Julia Lewandowski on alto saxophone; Lauren Sperry on baritone saxophone; and Monica Barden on harmony vocals.
The disc opens with "I Came To Play" and it's very cool introduction type track that appears to be a song that was originally performed at a live performance. From start to finish it features Jonny cleverly addressing the audience on, among other things: that his name is Johnny T-Bird and although he's here to play what they'd like to hear, they shouldn't expect "Freebird"; and that they should be sure to check out the bands' merchandise because it's all worth the reasonable price. Musically, as he shouts out "Hey Cadilac Craig and Jenna Kopitske, are you ready to play?" both respond with an enthusiastic "Oh Yeah" and then all hell breaks out on rhythm and percussion while Jonny - as he says it - makes his guitar scream. Great opener.
"Take Me Home With You" starts off with some background chatter that sounds like a conversation taking place in a bar or a club. As it turns out, that conversation turns out to be Jonny explaining to a lady friend that his landlord changed his locks and he's got no place to go. Right about there is where the song's title comes into play and as you listen to him plead, although she never answers him, you kind of hope she says yes. This dance floor filling shuffle features smooth and sincerely sung vocals and more fabulous guitar work from Jonny, profound rhythm led by really rich bass lines from Craig and enhanced by solid sax blowin' from Steve and Lauren.
This one is titled "I See You" and if that reminds you of a unit in a hospital, hold that thought. Throughout the song you'll hear Jonny say: "I see you, sneaking around; I see you with every guy in town; I see you with my own two eyes; I see you, just when you think I'm not; I see you, now you've been caught; I see you, and I know you lied." Sadly, with all that frustration and anger getting to him, it actually leads up to him harshly saying "I'd rather see you in the I. C. U. than to see you with another man." Remember now, it's just a song.
This one is titled "No Guarantee" but I will guarantee that it is one of the most beautiful and most beautifully performed songs on the disc. It's a soft ballad that features a soothing rhythm led by Jenna on the B3 organ; guitar work so stunning that it had me wishing this wasn't Jenny's only appearance; flawlessly heartwarming and emotional lead vocals by Jonny and heavenly harmony vocals by Monica. Excellent track!
If you all had a penny for every time you heard me say this you'd have well over a dollar. That said, you can now have another penny 'cause here I go... It's no secret that very long, slow and low down blues tracks are what floats my blues boat and with "Love Is A Four Letter Word" being just that, it's high tide here at the House of Blewzz. For over seven minutes you will happily hear the Carters - Craig (father) on bass and Ryan (son) on drums - lay down the slowest most mood setting rhythm; Jenna giving the songs it's steady heartbeat on the B3; and Mr. T-Bird - while singing his heart out - at disc's best on scorching, blues guitar licks. Yep, when it comes to these type of songs you also heard this over a hundred times as well - this one was worthy of several replays.
As a matter of fact. since I'll be listening again, this is a great place for me to just tell you that other tracks on this excellent release include: "Grown Man Blues"; "Flightless Bird"; "Quittin' Time"; "Plank Tone"; and "Rockin' In Waukesha".
To find out more about Jonny T-Bird and the MPS, and to get your hands on a copy of "Play Time" for airplay, just go the bands website - www.jonnytbird.com. When you do, please tell Jonny that the Blewzzman sent you.


Peter "Blewzzman" Lauro
Blues Editor @ www.Mary4Music.com
2011 Keeping The Blues Alive Award Recipient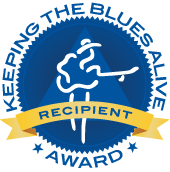 Click Here To Return To The CD Review Index
Click Here For The Blues Portal
Click Here For The Indie Portal
Click Here To Visit Our Music Gift Shop


---
Want your CD reviewed?
Click HERE to email us for information.






*All logos and trademarks in this site are property of their respective owner.
Additional content © 1998-2022 Mary4Music.com. All Rights Reserved.