Blues CD Reviews 94


JS Blues Band
JS Blues
Razberry Productions
By Peter "Blewzzman" Lauro © June 2022

The JS Blues Band hails from Pennsylvania's Northeast region. The band consists of: Johnny Searfoss on vocals, guitar, bass, keyboards and percussion; Chris Condel and Nick Lauro (relation not yet determined) on drums; Matt McGasko on keyboards; Harry Sipler on vocals and keyboards; Joe Bogwist and Carolyn Falzone on vocals; and Mike Pryor on clarinet.
Although Johnny Searfoss has had two prior releases, for all intents and purposes, JS Blues - being the first under the JS Blues Band moniker and the first being all blues based - is actually the band's debut release. Of the disc's ten songs, nine are composed and arranged by Johnny.
The disc opens a with an outstanding vocal performance by Johnny as he proudly tells the world how happy, and lucky, he is to have "A Good Good Woman". The song's catchy sing-a-long chorus line features melodious backing vocals by Carolyn, Harry and Joe. Musically, Johnny's a triple threat with his stinging lead guitar work and his contribution to the disc's solid rhythm section featuring Chris on drums and Harry on organ.
Abruptly finding out his woman is no longer his woman, this one's a tale of a man who was "Blindsided By The Blues". I was about to say that this track easily demonstrates the JS Band's ability for banging and belting out some straight up blues but then I noticed the song is technically a duo. Therefore, Nick Lauro, on the drums and Johnny Searfoss, on everything else, are indeed capable of banging and belting out really good straight up blues.
When you make a statement on the one-sheet that Bill Withers is your favorite musician and then you decide to cover what is one of his most popular songs, if you ever want to see another day of sunshine you'd better represent. No worries, Johnny - on vocals, guitar and bass, and this time Chris on the drums, totally nailed their rendition of "Ain't No Sunshine".
What would we do without social media? I don't know about you, but Johnny wouldn't have a way of letting people know what he eats; when he sleeps the brand of toilet paper he uses; or even worse, he'd not know about who is picking on who. "Social Media Blues" features Johnny's take on the media we love and hate. Hmmmmmm, any of that sound familiar?
"Let's Have A Party", may musically be the disc's best track. It's a shuffle that nicely highlights Johnny's masterful guitar skills and his powerful bass lines, and Chris's remarkable drum playing proficiency.
Unlike any other of the tracks, the disc closes with a very different and very interesting instrumental. It's a bit of a jazzy tune that's titled "Sometimes I Wonder", and with the addition of Mike Pryor doing one heck of a job on the clarinet, this one will definitely take you on a most enjoyable stroll down Bourbon Street.
Other tracks on this nicely done release include: "Roll Me Over"; "A Beautiful Sunny Day"; "Devil On Sunday" and "On The Run".
To find out more about Johnny Searfoss and his music, just go to - www.jsblues.com - and if you'd like a copy of JS Blues for airplay, just email Johnny at - admin@johnnysearfoss.com. As usual, please be sure to tell him that the Blewzzman sent you.


Peter "Blewzzman" Lauro
Blues Editor @ www.Mary4Music.com
2011 Keeping The Blues Alive Award Recipient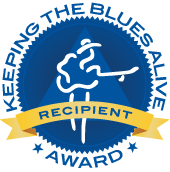 Stew Cutler
The Blues From Another Angle
COGNA Records
By Peter "Blewzzman" Lauro © May 2022

Prelude
Every once in awhile I come across an artist that I never heard of and then after researching them - and more importantly, after hearing their music - I wonder why I hadn't. Stew Cutler is one of those artists. Additionally, with occasional exceptions, I don't particularly like to use my music reviews to tell you what you can read at the artist's website. Stew Cutler is one of those exceptions as well.
I'll keep it brief because I'm pretty sure that after you read this review, you're also going to want to know a lot more. Since starting out as the guitarist for Z.Z. Hill some forty years ago, Stew's mastery of all genres of music has led him to playing with the likes of Percy Sledge, Eddie Floyd, Wilson Pickett, Fontella Bass, David Sanborn, Earl King, Queen Esther Marrow and the Harlem Gospel Singers, and a whole lot more. In addition to having played on the soundtrack of Martin Scorsese's "The Irishman", Stew is also featured on the soundtrack of Amazon's "The Marvelous Mrs. Maisel" - where he also appears on screen as a member of the strip club house band in one of this season's episodes. Now let's go listen to some music.
Review
Blues From Another Angle is Stew Cutler's seventh release. For the project, Stew - on guitars and vocals - is joined by: Bobby Harden and Mary Jean Cutler (a.k.a. Mrs. Cutler) on vocals; Bill McClellan on drums; Tom Wilson on piano and organ; Booker King and Chulo Gatewood on bass; Steve Elson on saxes; Eric Finland on organ; and special guests Mike Stern on guitar and James Montgomery on harmonica. The disc's eleven tracks include nine original and two covers. BTW, should the disc have you curious, let me just say that it's 'blues from a jazzy angle'.
The disc opens with a song that so many of us baby boomers are so familiar with that just by seeing it on the song listing creates very high expectations. It's titled "Baby Can I Change My Mind" (B. Dispenza, C. Wofolk), a classic made famous by the one and only Tyrone Davis. That said, from every aspect, the guys totally nailed it and just as Tyrone did, Bobby Harden will have you singing along with his fabulous vocals. Expectations met!
This next original track is an instrumental titled "Blews" and it's nicely done in the style of how a jazz lounge quartet would play some blues. With Bill and Booker in that lazy, jazzy rhythm groove on the drums and bass, the song's highlights include a fabulous piano solo by Tom and masterful guitar solos by Stew and Mike. Yeah, I know, five musicians are not a quartet - it was said for effect.
This original is titled "Can't Say It Again" and in addition to being a bit reminiscent of "The Thrill Is Gone", Stew's monster blues guitar work might just get you thinking of B.B. as well.
"Listen girls, you got to get it while you can,
You're so lucky to have that man.
Forget about your troubles of the day,
Just lay back and let him take them away.....
Listen girls why don't you give into his love,
Find the romance and rise above.
Forget about those excuses you feed him,
Don't you know how bad you need him?......"

Is some very sound advice being given by Mary Jean on "Get It While You Can", a song she co-wrote with Stew. Quite frankly, I gotta say I agree with her. With the thunderous rhythm Booker and Bill are banging out on the bass and drums, this one's definitely for the movers and shakers.
With "Say What You Mean" featuring Stew on a resophonic guitar; an old time favorite of mine from way back when, James Montgomery working his magic on harmonica; a foot stompin' rhythm from Chulo on bass and Bill on drums; down home style vocals being sung by Bobby; and someone adding a bit of extra percussion; this acoustic track creates that real bluesy back porch vibe.
This one is titled "Night Shift Blues" (S. Hudson) and although it's not written by him, in addition to singing it like he's lived it, the pain Stew's vocals exude can be felt by all of us who have lived the night shift blues. Like Stew, because of my 3:00 AM to Noon shift at the post office, I also remember when my ex wife wanted to make love and all I wanted to do was sleep. Recorded live in a NYC club this one, featuring: Eric (Organ), Chulo (Bass) and Bill (drums) in a laid back rhythm groove; and Stew, belting out the blues both vocally and musically; is straight up, real deal, slow blues. The song ends with Stew telling the crowd "We're just having some fun up here" and I'm sure they did as well.
The album comes to a close in the most perfect way with a perfectly titled tune. It's a very soothing six-and-a-half minute instrumental titled "Shine Or Rain" and while listening, which ever of those two - or even a blizzard for that matter - is going on, you won't really care. This is Stew, Tom, Booker and Bill putting on a virtual group music lesson. Listen and learn.
Other tracks on this excellent project include: "Janque"; "Plane To A Train", "Please Mr. Vibration"; and "The Passing of R.R, Moore".
To find out more about Stew Cutler and his newest release, The Blues From Another Angle, just go to - www.stewcutler.com - and should you have not yet received your copy for airplay, email Stew at - stewcutler792@gmail.com. In addition to telling Stew and his lovely wife Mary Jean that the Blewzzman sent you, please tell them they are high on my list of people I need to meet. They'll get it.


Peter "Blewzzman" Lauro
Blues Editor @ www.Mary4Music.com
2011 Keeping The Blues Alive Award Recipient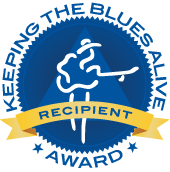 Jim Dan Dee
Real Blues
Self Released
Publicity: Blind Raccoon
By Peter "Blewzzman" Lauro © May 2022

Acoustic Blues, Contemporary Blues, Soul Blues, Traditional Blues and Blues Rock are the styles of blues that the Blues Foundation gives awards for. Have you ever noticed that except for the "Rock" category, the emphasis of the style precedes the word blues? I have! With very few exceptions - by my interpretation, that is - since most of the bands that fall into this category put the emphasis on rock, why isn't it called "Rock Blues"? That said, with a CD title and the music to back it up, Jim Dan Dee is indeed an exception and a Real Blues rock band.
Jim Dan Dee consists of the bands namesake, Jim "Dan Dee" Stefanuk on guitar and vocals; Shawn "Stix" Royal on drums; "Dwayne "Gameshow" Lau on bass; and Jason "Bobby" Sewerynek on sax. As mentioned, the band's second release is called Real Blues and, with the emphasis on blues, it features ten originals and one cover of smokin' "blues rock" music.
The guys kick things off with the disc's only cover - a killer rendition of Guitar Slim's (Eddie Jones) "The Things That I Used To Do". Right from Jim's opening howl of the songs title, to his scorching blues guitar licks, to the slow yet profound rhythm, this one will totally verify my take on this blues rock thing.
Taking things up a few notches is a smokin' dance floor filler called "Weep For Me". It's a tall tale about what happens to Jim when the seven-foot-one boyfriend of the woman he's hitting on walks into the bar at closing time. With a voice as gritty as his style of play, Jim's a natural on both the vocals and guitar. I may only be on the second track, but it's already apparent that this rhythm section is a force to be reckoned with - especially when Jason and his butt kickin' sax are added to the mix.
If you're going to write and perform a song called "Real Blues" it better be just that.....and it indeed is! Lyrically, vocally, musically and emotionally, it is 100%, unadulterated, real deal blues.
Jim's answer to his woman feeling kind of sick is that she doesn't need an MD, because he's "The Doctor" she really needs. That said, if stinging guitar leads are what will help with her symptoms, Jim's writing the right prescription on this one.
"T For Trouble" is another blues sizzler featuring an unmistakable Muddy Waters vibe. With it's usual intense rhythm going on behind them the track features some of Jim and Jason's best guitar and sax work.
Other tracks on Real Blues - a disc that may very well get the band a nod in that "Blues Ro......I mean "Rock Blues" category include: "Two Timing Woman"; "Two Shakes Of A Lambs Tale"; "Bleed Me Dry"; "Hang 'Em High"; and "Lost In The Dark".
To find out more about Jim Dan Dee and his newest release, Real Blues, just go to - www.jimdandee.com - and should you have not yet received your copy of Real Blues for airplay, please contact Betsie Brown at - www.blindraccoon.com. Remember, wherever you go and whoever you contact, please let them know the Blewzzman sent you.


Peter "Blewzzman" Lauro
Blues Editor @ www.Mary4Music.com
2011 Keeping The Blues Alive Award Recipient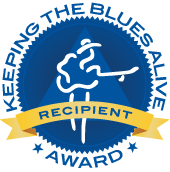 Anthony Geraci
Blues Called My Name
Blue Heart Records
Publicity: Blind Raccoon
By Peter "Blewzzman" Lauro © May 2022

The latest release from Anthony Geraci is titled Blues Called My Name and from what I'm hearing, it should easily raise the number of times Anthony's been nominated for a Blues Music Award from fifteen to sixteen or more, and it could very well add one or more trophies to the one he's already got.
Surrounding himself with a supporting cast of monsters of the genre, Anthony Geraci - on piano, Hammond organ and vocals - is joined by: Sugar Ray Norcia on vocals; Charlie O'Neal, Monster Mike Welch, Walter Trout and Barrett Anderson on guitar; Paul Loranger and Chris Rathbun on acoustic bass; Jeff Armstrong on drums and percussion; Erika Van Pelt on vocals; John Vanderpool on tenor sax; and Anne Harris on violin. Blues Called My Name contains ten of Anthony's self-produced originals of which five are instrumentals.
The disc opens with a smoker about a vehicle that will ultimately carry Anthony home - "That Old Pine Box". Let's all hope whenever it does pull into his driveway the model of that vehicle is a 2044 or later. That said, whenever it does arrive Anthony appears to be prepared, according to him it will be driven by angels 'cause he's already on a stairway to heaven.
The title track, "The Blues Called My Name" has song of the year written all over it. It's old school, slow blues at its absolute finest, being done by some of the genres finest. Knowing his tenure and how many greats he's played with over the decades, right now, Anthony is at the top of his game on the keyboards. Vocally, there aren't many that can touch Sugar Ray on these types of songs and surely the same could be rightfully said for Monster Mike on guitar. It's no wonder why when they all played together, the Bluetones were a constant force to be reckoned with.
The first of the discs five instrumentals is titled "About Last Night". Since there are no lyrics, I'm not exactly sure what last night was about, but it's Latin Jazz vibe has me thinking some cha-cha, rumba and/or salsa dancing was involved. It features brilliant Hammond organ work by Anthony; dazzling guitar leads by Charlie; lively rhythm led by the outstanding percussion work of Jeff. Definitely different from anything I've heard Anthony do but nonetheless, very interesting and very well done.
Some of the most notable intersections I've stood at were Haight & Ashbury in San Francisco; Thirty-Third & Third in Manhattan; Hollywood & Vine in Los Angeles and, of course, Highway 49 & 61 in Clarksdale. On the other hand, one that I hope I never find myself at is the "Corner of Heartache & Pain". Lyrically it describes a place I never want to be a part of yet musically, it's something I always enjoy: a slow bluesy ballad being sung by a female vocalist with a strong and sultry voice - enter Erika Van Pelt; slow, and in this case, organ led rhythm; extended piano leads with most of it being at the high end of the keyboard; and scorching blues guitar licks.
If you're wondering what might make Anthony say, "I Go O Oh" (actually, it's o oooh o ooooh ooooo), among other things, one is making love in the afternoon until it's time to go. Being the only track on which he sings, Anthony does quite an admirable job. With Anthony flailing away at the keys; John wailing away on the sax; and Paul and Jeff at disc's best on its most profound rhythm; this is by far the hottest track musically.
I know this is his album and not hers, but Anthony added Anne Harris to the ensemble for a reason and since it's her only appearance, I can't help but focus on her. With Anthony, Paul and Jeff putting out such an exotic danceable rhythm - which is actually highlighted by Anne's own violin playing - I just can't get the picture of her rubber band like body making those attention commanding gyrations. Anyone who has seen her knows exactly what I'm talking about.
Many years ago, while walking down a street that was off the beaten path in the French Quarter of New Orleans, I was drawn into a joint by the sound of a piano that could be heard from the street. It was midday and the dozen or so of us that were in the place were treated to a most memorable and magnificent performance by none other than the late, great Al Broussard. "Song For The Planet", the disc's closing track featuring just Anthony and a piano, very much reminded me of that day.
Other tracks on Blues Called My Name include two more instrumentals: "Boston Stomp" and "Into The Night" which, because of Walter Trout, features some of the disc's best blues guitar leads; and "I Ain't Gonna Ask", again featuring Sugar Ray on the vocals.
To find out more about Anthony Geraci and his newest release, Blues Called My Name, just go to - www.anthonygeraciblue.com - and should you have not yet received your copy for airplay, please contact Betsie Brown at www.blindraccoon.com. Remember, wherever you go and whoever you contact, please let them know the Blewzzman sent you.


Peter "Blewzzman" Lauro
Blues Editor @ www.Mary4Music.com
2011 Keeping The Blues Alive Award Recipient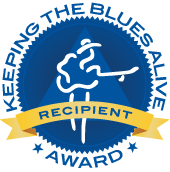 Delbert McClinton
Outdated Emotion
Hot Shot Records/Thirty Tigers
Publicity: Blind Raccoon
By Peter "Blewzzman" Lauro © Apr 2022

The best way to give you an idea of what Outdated Emotion, Delbert McClinton's twenty-seventh studio album, is all about is to let Delbert tell you himself.....
"I've always wanted to do an album of the songs that influenced me the most. Hank Williams songs, Jimmy Reed songs, and songs that I love. And this was the perfect time to do it. It's important music from another time. It's music that people need to hear again, or for the first time. Nobody knows about them. Or has forgotten about them. Or was never turned on to them. There is a whole generation, maybe two generations now, who don't know this music. My whole idea was to show them how it was and how we got here. Hank Williams, Jimmy Reed, Lloyd Price, Ray Charles. These songs take me to my youth. They are good if not better now than the way they were then, and they were great then. They are songs people should just get to hear."..... I couldn't agree more and fortunately, like Delbert, I also remember and love this music.
Along with the standards from the above artists, the sixteen tracks on Outdated Emotion contain five songs written or co-written by Delbert. For this project, Delbert McClinton - on vocals and harmonica - is joined by: Yates McKendree on drums and upright bass; Kevin McKendree on piano, guitar, drums and bass; Jim Hoke on tenor and baritone saxophones; Robert Bailey, Wendy Moten and Vicki Hampton on background vocals; Delaney McClinton on vocals; Chris Scruggs on guitar and steel guitar; Mark Winchester on upright bass; Jimmy Stewart on flat-top acoustic guitar; Wes L'Anglois on arch-top acoustic guitar; Stuart Duncan on fiddle.
The disc opens with a Lloyd Price smash hit titled "Stagger Lee", a song with many aliases. What I particularly liked about this, and all the other tracks as well, is that from the vocal presentation, to the instrumentation, right down to the length of the song, they were done exactly like the originals (at least according to my memory). Other than Lloyd himself, not many an ear would notice any differences at all. Needless to say, Delbert and the trio of background vocalists; Yates' rhythm; Kevin's piano; and Robert's saxes; totally nailed it.
One of my all time favorites from back in the day was Jimmy Reed. He may not have been one of the best to ever play the harmonica but for my taste, the sound he created from the high end side of that harmonica was the absolute best. That said, I believe that listening to this rendition would have surely put a smile on Jimmy's face. Most of the better players out there have done a highly admirable job of emulating this style, as Delbert is doing right here on "The Sun Is Shining", but matching his vocal sound is a whole other thing. Delbert's obviously done his homework on this influencer.
Everyone knows how "Long Tall Sally" drove Little Richard so crazy and here she is, all these years later, doing it to Delbert and the guys. With Delbert howling like a teenager, Kevin going totally Jerry Lee on piano while being wildly chased by Jim on the sax, and Yates getting me out of breath from just listening to his frantic rhythm pace, the guys took the ''have some fun tonight' line in the song to a whole other level. I'd pay to see them do this one live.
"Two Step Too" is an original track that doesn't sound like one at all, and I'm very sure that as a way of honoring this music, that's the way Delbert wanted it. When you hear him and Delaney singing the chorus line "I like to listen to rock n' roll but I like a two step too", along with Stuart's fiddlin', Mark's thumpin' the upright bass, Chris's sliding on the steel, and the dual acoustic pickin' of Jimmy and Wes, you'll swear you heard it done by some rockabilly or blue grass band in one honky-tonk or another.
Another great rendition of a Jimmy Reed number is "Ain't That Lovin' You". It features the same very simple trio as "The Sun Is Shining" - Delbert on vocals and harmonica, Yates on drums, Kevin on guitar and just as that song did, it will give you flashbacks of the big boss man himself.
Once again Delbert and Delaney team up for a fabulous duet and the Hank Williams song goes something like this: "Jambalaya" and a crawfish pie and a fillet gumbo
'Cause tonight I'm gonna see my ma cher mio
Pick guitar, fill fruit jar and be gay-o
Son of a gun we'll have some fun on the bayou".
And just like that, the singin', the fiddlin, the thumpin, the slidin' and the pickin' will transport you to the back porch of a fish camp somewhere in Louisiana.
This original track is titled "Connecticut Blues" and although I don't see any connection to the disc's theme, it's a very cool number. With Delbert sounding more like Harry Connick Jr, and an ensemble resembling the standard three piece jazz back up band of upright bass, drums (Yates) and piano (Kevin), this one's got a groovy jazz lounge vibe.
"Move It On Over" is another masterful rendition of a Hank Williams song. Once again, just like the original, it features down home foot tappin' and knee slappin' rhythm and dynamite tandem lap steel and acoustic guitar work. "Call Me A Cab"
I gotta go
I can't sit and listen to this shit anymore
Call me a cab
Hey girl, bring me a check, will ya
Call me a cab please
And there you have it, all 32 words of the 34 second closing original song that features Yates making the stand up bass sound like a drum and Delbert sounding like he could really use a cab.
Other tracks on this very impressive release include: "Settin' The Woods On Fire" (F. Rose, E. Nelson); "One Scotch, One Bourbon, One Beer" (R. Toombs); "I Want A Little Girl" (B. Moll, M. Mencher); "I Ain't Got You" (C. Carter); "Hard Hearted Hannah" (J. Yellen, B. Bigelow, C. Bates, M. Ager); and two more originals, "Sweet Talkin' Man" and "Money Honey".
To find out more about Delbert McClinton and his newest release - Outdated Emotion, just go to - www.delbert.com and should you have not yet received your copy for airplay, please contact Betsie Brown at www.blindraccoon.com. Remember, wherever you go and whoever you contact, please let them know the Blewzzman sent you.


Peter "Blewzzman" Lauro
Blues Editor @ www.Mary4Music.com
2011 Keeping The Blues Alive Award Recipient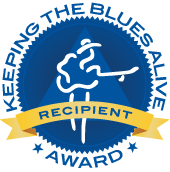 Vaneese Thomas
Fight The Good Fight
Blue Heart Records
Publicity: Blind Raccoon
By Peter "Blewzzman" Lauro © Apr 2022

Fight The Good Fight is the ninth release for Vaneese Thomas and it's the third consecutive one that we here at Mary4Music have had the pleasure to work with. The album contains twelve new tracks of all original music written and co-written by Vaneese and as the title might indicate, she will have a lot to say about what the heck is going on in this crazy and confused world we live in.
For this project, the nearly two dozen special guests that join Vaneese - on lead and background vocals, piano and electric keyboards are: husband, co-producer, and multi-instrumentalist Wayne Warnecke on drums, bass, guitars, organ and percussion; Shawn Pelton on drums and percussion; Will Lee and Paul Adamy on bass; Paul Guzzone on bass, acoustic guitar and background vocals; Al Arlo on electric guitar, acoustic guitar and mandolin; Tash Neal and Scott Sharrard on electric guitar; Jon Cobert on organ; Joe Mennonna on accordion; Peter Calo on banjo; Katie Jacoby on violin; Marc Franklin on trumpet; Kirk Smothers on Baritone sax; Lannie McMillan on tenor sax; Corrin Huddleston on harmonica; Justin Schipper on pedal steel guitar; Bashiri Johnson on percussion; and James D-Train Williams, Lisa Fischer, Emily Bindiger and Kati Mac on background vocals.
The disc opens with "Raise The Alarm", a track that delivers one of Vaneese's stronger messages:
"Hey everybody listen, I've got a cautionary tale. There's chaos all around us, can you hear the people wail? Don't ignore the warning, there's a struggle going on.......
Wake up my sisters and brothers, there's a circuit overload. Raise the Alarm, there's trouble, we're in the middle of a stormy gale. We've got no time for waiting, 'cause the levee's about to fail....."
As consuming as these and the rest of the lyrics are, there is some great music going on that should be complimented. With Wayne on drums, bass and percussion he's certainly not a one man rhythm section, and that's because of fabulous keyboards from Vaneese and the horns of Marc and Lannie adding lots of support. Vocally, the lady who needs absolutely no support is getting some anyhow; Emily and Kati are fabulous backing up the powerful Vaneese.
"I'm Moving On" is a smoker that will have everyone hearing it moving as well. It features dance floor filling rhythm from Paul and Wayne on the bass and drums; dueling guitars between Al on lead and Scott on slide; and in addition to her killer keyboard work, Vaneese showcasing lots of sass and vocal range on what may be one of her best vocal tracks on the disc.
This one is titled "When I've Had A Few" and it's a tale about one of the earliest therapists and the very first truth serum. In actuality, it's a story about a bartender and the elixir he serves that allows people to open up to him like he's a priest hearing their confession. The musical quartet (said in jest) on this one consists of outstanding steel pedal guitar by Justin and everything else by Wayne.
Thank you, Vaneese. How refreshing to hear a song about a man who isn't a liar, a cheater, a drunk, a gambler, an abuser, or a combination of several of those. For a change, Vaneese is telling us about man who brings her joy on a daily basis; a man who is the hero of her story; a man who fights to keep them together; a man who is worthy of her devotion; and so much more. As she tells it, "He's A Winner", he's number one, he's a champion, he's paradise.....and he's hers! Obviously the man she is talking about is Wayne Warnecke, who is very lucky to have a wife who recognizes all that. That said, it's good that she didn't get into praising his musical abilities because that's a whole other lengthy story.
Interestingly, the title track doesn't have quite the revolutionary vibe I thought it might. Although it addresses never giving up and breaking down the walls, "Fight the Good Fight" sounds more like some of its predecessors from the sixties - it's a laid back peace song for the 2020's. Vaneese's heavenly voice - along with that of the angelic background singers - combined with Katie's soothing violin and Paul's relaxed touch on the acoustic guitar, all work together to create the track's magic.
The disc closes with "Lost In The Wilderness", and it's got so much going on I'm not even going to attempt to break it down. Just like you're supposed to do in church - because it's taking you there - pay attention to the lyrics like you're being read the Gospel, Listen to the voices like it's the Lord talking, and pay attention to music like it's an instrumental hymn.....because it is!
Other excellent songs on Fight The Good Fight include: "Same Blood Same Bone"; "Rosalee"; "Time To Go Home"; "Bad Man"; "Blue"; and "'Till I See You Again".
To find out more about Vaneese Thomas and her newest release - Fight The Good Fight, just go to www.vaneesethomas.com. Also, should you have not yet received your copy for airplay, please contact Betsie Brown at www.blindraccoon.com. Remember, wherever you go and whoever you contact, please let them know the Blewzzman sent you.


Peter "Blewzzman" Lauro
Blues Editor @ www.Mary4Music.com
2011 Keeping The Blues Alive Award Recipient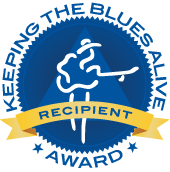 Rosedale Junction
The Last Rodeo
Center Block Records
By Peter "Blewzzman" Lauro © Apr 2022

This being the sophomore release for Rosedale Junction makes it apparent that it's not their first rodeo - as the expression goes - and although it's titled The Last Rodeo, you can trust me when I say this will not be the band's last rodeo in that sense of the term. This band is just too damn good for that to happen.
Just as their first fantastic release, Stompin' On The Front Porch, contained mostly original music; used many outstanding vocalists; and incorporated a lot of instrumentation by about a dozen masterful musicians; The Last Rodeo does all of that as well.....and I do mean as well! Joining bandleader and songwriter Toby Soriero on guitar, bass, vibra slap, mandolin, rainstick, cajon and background vocals are: Dgiovahni Denize, Sam Tuten and Rachel Gavaletz on lead vocals; Kristin Lawler on lead and background vocals; Tyra Juliet on background vocals; Roger Smith on organ, piano and Wurlitzer; Jim Riley on drums; Mark Morgan on horn arrangements; Andy Ellison on pedal steel guitar; Vito Gutilla on violin; Steve Stizzo on accordion; and Matt Soriero on alto sax. Sounding good already, right?
If it was ever possible to look up the definition of a word and have the meaning be given with music, this song would be the meaning of intensity. It's titled "Dancing Devils" and it's an eerie tale - lyrically, vocally and musically - about a bout between dancing demons downstairs and guardian angels upstairs. Who the victor is might just be up to interpretation. Calling the rhythm profound; saying the guitar was wailing; and referring to the lead and background vocals of Dgiovahni and Tyra as powerful; would be like calling a hurricane a breeze. Think back to my musical definition and you'll get it.
According to Toby, besides hearing Susan Tedeschi do it at a live show, he doesn't recall having come across a studio version of this next song as being widely distributed by a female vocalist. Not being able to verify that, I will go out on a limb by saying Kristin Lawler's rendition of "Loan Me A Dime" (Fenton Robinson) - the disc's only cover - could very well be the best ever done by a woman. With the musical intro featuring slow but thunderous rhythm and bone chilling blues guitar licks running two plus minutes, I was already in slow blues heaven. Then, by my standards and taste, the only thing that makes a song like this better happened - a female with a powerful, soulful and emotional voice started belting the hell out of the blues. Add in a minute long, mind blowing organ lead from Roger, a few more gut wrenching guitar leads by Toby, scorching trumpet and trombone support from Mark, and I can truthfully tell you I just heard the best eleven plus minutes of blues I'll hear for a while.
Because of the opening lines, when I played this song for the Blewzzlady to hear, we both agreed that hearing Sam beautifully sing the lyrics "Dreams began that night in June, 1983.........." and others that describe the start of a happy friendship or relationship, "Rhythm In The Sky" reminded us of us. Having been married on June 26th of 1983, we were able to relate. On the other hand, while we're still at it thirty nine years, just thirty nine short months later this story came to an end when Toby lost his dear friend in an automobile accident. Although the song goes from a feeling of happiness to one of sadness, the way he remembers his friend and the tribute he pays him, help make it stay a beautiful song. Helping that along were soothing violin and pedal steel guitar highlights by Vito and Andy.
The melancholic lyrics being presented here are coming from a prisoner who has no problem admitting his guilt and yet, with the absolute remorse he exudes while doing so, it's hard to not feel sorry for him. The credit for that goes to a stunningly emotional and heartfelt vocal performance by Sam Tuten on a track titled "Goin' Down To Walpole" - what was once a maximum security prison in Massachusetts. Honestly, it's hard to tell which was more powerful here - the story being told or it's musical accompaniment. This one had such a grip on me that at seven-and-a-half minutes long I listened to it for close to an hour.
So just two songs back I said "I just heard the best eleven plus minutes of blues I'll hear for a while", and as I now listen to the title track - "The Last Rodeo" - that turned into a very short while. Other than changing the name of the woman belting the hell out of the slow, heartfelt and melancholic vocals to Rachel Gavaletz, and adding a moody sax lead by Toby's son Matt, not a thing has changed. With this one being just under eleven minutes I'll now say that between two of this disc's songs, I heard twenty-two minutes of the best blues I'll hear in a while.
Other tracks on what I'm calling a must have album include: "The Legend Of Dog Cat Elliot"; "Hard Road Blues"; "Little Long Haired Angel"; and an acoustic version of "Rhythm In The Sky".
If I were still giving out the "Blewzzy Award" (an award I used to give to my favorite of all the disc's I reviewed all year), this would be the one to beat. I honestly can't say enough about how freakin' good The Last Rodeo is. Additionally, with the sound being of concert quality, I gotta give a shout out to Alex Allinson, the disc's engineer.
To find out more about Rosedale Junction just go to the bands website - www.rosedalejunction.com - and if you haven't yet received your copy of The Last Rodeo for airplay, just email Toby Soriero at rosedalejunction@gmail.com. Additionally, the release can be found at all major online music platforms. Remember, wherever you go and whomever you talk to, please tell them the Blewzzman sent you.


Peter "Blewzzman" Lauro
Blues Editor @ www.Mary4Music.com
2011 Keeping The Blues Alive Award Recipient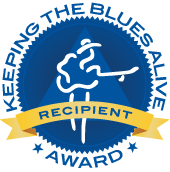 Markey Blue Ric Latina Project
Jumpin' The Broom
SoulOSound Records
Management: The Galaxie Agency
By Peter "Blewzzman" Lauro © Apr 2022

Over my many years of writing reviews, I have certainly read my share of one sheets. With that said, I'm pretty sure the one included with Jumpin' The Broom is one of the first with a statement like this: "As seen and heard on ABC, TNT, CN (Cartoon Network), United, Jet Blue, Amazon Prime Video, Spotify and Pandora". Now there's a trivia question that will stump the stars: Q. In addition to having all of their albums nominated for various blues awards, what contemporary blues act has not only had songs seen and heard on most streaming services but on a few major airlines, several national television networks and films as well?
A. Markey Blue Ric Latina Project.
Pretty cool!
Jumpin' The Broom is Markey Blue Ric Latina Project's fourth release, and as they happily and proudly say in the liner notes, "It is our first as a married couple". Ya gotta love it! For the project, Markey - on lead and background vocals, and Ric - on guitar and background vocals, are joined by: Randy Coleman on bass; Shannon Wicklone on keys; Dave Northrop on drums and percussion; Chris West on horns and flute; and special guests Mark T, Jordan on keys and Dana Robbins on sax.
Since one of the many arenas of the Las Vegas entertainment industry that Markey Blue has performed in includes being a showgirl, she's probably the only entertainer who you could rightfully say did more in that city than Wayne Newton and Sammy Davis Jr. During those years, I'm sure Markey witnessed more than her share of down and out gambling addicts ruining their lives and, very likely, the lives of their loved ones as well. "Bad For Real" tells the story of one such loser who lost all his money, his woman and I'd bet - no pun intended - his dignity too. But wait, 'cause he's not done yet; as soon as he finds another sucker to lend him a few bucks, he'll be back to win it all back. As the story line dictates, the tone of Ric's guitar leads and the deep rhythm vibe Randy and Dave are in create the perfect dark music accompaniment for the melancholic lyrics Markey's belting out. FYI- this is the track that's already been picked up for part of a future TV show soundtrack.
This song is about a hot little number called "Little Betty". With lines like: "she runs all around the town when the sun comes down; "You ain't gonna get no love for free"; and "I don't play with boys who kiss and tell", I can't help but once again to think of Markey's Las Vegas connection. It sure sounds like one of those "what happens in Vegas, stays in Vegas" kind of stories. Lots of great slide guitar and percussion.
Between the chimes and other percussive sounds; the soft notes barely floating out of the flute; the timid tone of the organ barely being played; the sounds of the bass strings softly being tapped; guitar leads that slightly sting; and bedeviling lyrics being softly and sultrily sung; the opening to "Lowdown Voodoo Woman" is a cornucopia of magical and mystical sounds. As the tale gets further spun, everything slightly and eerily progresses and before you know it, the spell has been cast. Wow, my thinking is this one's got movie soundtrack written all over it.
On "You Got The Blues", the you is being used collectively - as in everybody is singing the blues. That said, with her "why don't you ease your worried mind, it ain't so bad most of the time" statement, Markey nails the truth on the head and offers some strong advice as well. One thing is for sure, although the band is in a funky groove behind him, Ric's certainly got the blues on this one.
So the title of this one is "The Right Kind Of Woman" and on that alone, the song can tell any of many kinds of stories.....until you hear the next line that is. Then once you hear the full "I'm the right kind of woman, you're just the wrong kind of man" there can now only be one place this is going....LOL. That said, we all know two things, Markey is indeed the right kind of woman and she is not singing about Ric. With a little bit of a southern drawl; a whole lot of sass; and an impressive blend of note holding and range roving, Markey knocks this one out of the box. Guitar wise, from the opening chords giving the song a bit of a Latin vibe to the scorching runs and stinging leads giving the song it's blues vibe, Ric's being his usual masterful self. That, along with more solid rhythm and horns highlighted by Dana's sizzling sax solos, all add up to another great track.
The disc comes to a close with Markey singing her heart out on a bluesy ballad titled "Where Are You", and by now, you all know how I feel about these when sung by a powerful female vocalist. While laying alone in their bed, the pain Markey is feeling as she wonders where and who he may be with, is quite apparent.
Other tracks on what is another very well done album by Markey Blue Ric Latina Project include: "Hanging On"; "When It's Blue"; "Be With Me"; "Crying Out Loud".
To find out more about Markey Blue Ric Latina Project just go to their website - www.MarkeyBlueRicLatina.com - and if you haven't yet received your copy of Jumpin' The Broom for airplay, please contact Gina Hughes of the Galaxie Agency at gina@thegalaxieagency.com. Of course, wherever you go and whomever you contact, please make sure you tell them their friend the Blewzzman sent you.


Peter "Blewzzman" Lauro
Blues Editor @ www.Mary4Music.com
2011 Keeping The Blues Alive Award Recipient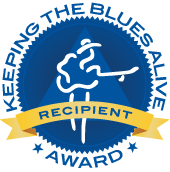 David Lumsden
Rooted In The Blues
Self Released
Publicity: Blind Raccoon
By Peter "Blewzzman" Lauro © Apr 2022

Similar to his first release, which I reviewed back in November of 2018, Dave Lumsden's second release - titled Rooted In The Blues - features a few originals and covers of artists from other genres that never stray far from the blues. For this release, singer, songwriter, guitarist and producer David Lumsden is joined by: Ian Buschmann on baritone and tenor saxes; Tim Bahn on piano, organ, clavinet and keyboards; Gary Davis on bass; Jim Engel on drums; Chris Camp on harmonica; Andon Davis on acoustic guitar; and Reggie Britton and Kylan Davis on vocals.
Usually, songs about why a person's significant other left them address: infidelity; disrespect; substance, mental or physical abuse; and a whole lot of other similar reasons we've all heard being sung about. As a matter of fact, the reasons could be endless. As Eddy Clearwater once wrote and sang - "My baby said she left me 'cause 'I Wouldn't Lay My Guitar Down'". That said, although I really can't see that happening to Eddy - or David Lumsden, as well - I can see where that could become a thing. This track is a Chuck Berry meets Jerry Lee Lewis meets Jimmy Cavallo type rocker with David, Tim and Ian rockin' out on the guitar, piano and sax as good as those cats did. That, along with the equally fierce rhythm Gary and Jim are pounding on the bass and drums, make this opener a sure dance floor filler.
This original instrumental track titled "Runaway (Blues Train)", features one of many times you'll be happy David let her go and kept on playing his guitar. It's another smoker with David, Gary and Chris stuck in full throttle mode on guitar and rhythm; and since it would pretty much be sacrilegious to have a song with the words runaway and train in the title and not have a harmonica wailing away - fret not, Chris Camp is all over that.
So if David and the guys open their live shows with the same three songs they opened with here, the place is sure to be filled with some happy and most likely, very sweaty dancers. The groove these guys have been in has been totally ruthless. As a matter of fact, this original just happens to be called "Ruthless Boogie". Other than David intermittently shouting out "Hey there, ruthless boogie......whoa yeah, ruthless boogie", the song is pretty much an instrumental featuring the band in all out jam mode.
Giving me a chance to catch my breath, this song could not have come at a more perfect time. It's titled "Your Memory" (Greg Pasenko), and it is an absolutely beautiful instrumental featuring David Lumsden and Andon Davis showcasing their masterful acoustic guitar skills.
This one is a cover of a huge hit by Steely Dan titled "Josie" (Walter Becker & Donald Fagen). David and the guys did it as a "vinstrumental" - FYI, a song that's done as an instrumental but because you know all the words, you sing along with the vocal parts. C'mon, who doesn't know every word to "Josie", right? Just as the original did, this rendition features fabulous guitar and keyboard work by David and Tim. As the song comes to an end, David says "That sounded pretty good guys", and I totally agree.
Ya know I can't pass up a down home blues scorcher, especially one like "Everyday I Have The Blues" (Peter Chatman - or as we all know him, Memphis Slim). This is one of those classics where hardly a day goes by that another name doesn't get added to the lists of those who cover it. With the majority of these tracks being instrumentals, it was nice to hear David not only getting down and dirty on the guitar, but vocally, as well.
This is a song that David and Ruth LaMaster wrote - most likely while he was the guitarist in her band. It's titled "Ode To Jimi A/K/A Slow Burn", and oddly enough, the way Hurricane Ruth belts the hell out of a song, this is another instrumental. That said, like everything she does, this is cutting edge - as you'd expect on a track paying homage to Hendrix.
Other tracks on Rooted In The Blues include: "Hound Dawg" (Jerry Leiber & Mike Stoller); "Hooked On Something" (Reggie Britton); and "Everything Is Broken" (Bob Dylan).
To find out more about David Lumsden just go to - www.davidlumsdenguitar.com - and if you've not yet received a copy of Rooted In The Blues for airplay, please contact Betsie Brown at www.blindraccoon.com. Whomever you contact, please make sure you tell them the Blewzzman sent you.


Peter "Blewzzman" Lauro
Blues Editor @ www.Mary4Music.com
2011 Keeping The Blues Alive Award Recipient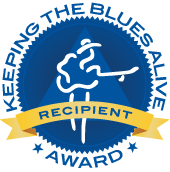 Midnite Johnny
Cohorts & Accomplices
Mosher St. Records
By Peter "Blewzzman" Lauro © Apr 2022

Not only has John Morana - better known as Midnite Johnny - been a personal friend for forty plus years, but by having had most of his releases reviewed by us; and having had songs on several of our "Keeping The Blues Alive" compilation CDs; he's a long time part of the Mary4Music family, as well.
Cohorts & Accomplices is Johnny's fifth release and it's his third on Mosher St. Records. Now living in the UK, the so called 'cohorts' the title refers to are singer, songwriter & guitarist Midnite Johnny's home based band: Paul Burgess on drums; Norm Helm on bass; and Ian Cross on keyboards. The so called 'accomplices' are special guests: Elliott Randall on guitar; Rod Mayall on Hammond B3; Johnny "Boy" Pryers on vocals/harmony; Steve Gibson on maracas/tambourine; Jon Brindly on vocals (all UK based); and Rockin' Jake Jacobs on harp; Cadillac Chuck Grundt on vocals and harp; Yoel Hyman on brass; and Gigi DeNisco on vocal harmony (all USA based). The disc contains ten tracks plus four more that Johnny calls bonus tracks. Of those fourteen total, seven are John Morana originals and seven are covers.
The disc opens with a track addressing a situation that a large majority of blues songs have been written about - the saga of a man/woman being mistreated by a woman/man - depending, of course, on who is singing it. In this case, being written and sung by Johnny, the song is about a mean, mistreating woman. It features the cohorts, with some extra added help from accomplices Rod and Yoel on the B3 and horns, in a monster rhythm groove; and Johnny, laying down some scorching blues guitar leads while belting the heck out those "Mean Woman Blues".
This is another of Johnny's originals and the subject matter is similar to above. It's titled "Hey Now Baby" as in: "Hey now baby, I'm so tired of you"; and "Hey now baby, where'd you spend last night?" According to Johnny, if the tears this woman's caused him to shed were money, he'd be rich. The track is highlighted by fabulous harp blowin' from Fort Lauderdale maestro, "Rockin' Jake" Jacobs.
"My Heart Keeps Turning" is a sure dance floor filler with a great mix of soul, R&B and funk. It features the Johnny's - Morana and Pryers - teaming up on dynamic lead and harmony vocals; Paul, Norm and Ian banging out what could be the disc's best rhythm; and Midnite Johnny closing out the track with a minute-and-a-half long funkadelic guitar outburst. Wow!
Surprisingly, this is not a song about a doctor jokingly telling you not to buy one, but it is called "Green Banana". It's actually an instrumental which features Johnny (guitar), Paul (drums), Norm (bass) Ian (organ) and Yoel (horns) individually and collectively showcasing their masterful musical talents.
Thanks to Paul absolutely killin' the kit from start to finish; Johnny sliding up, down and all around his guitar; Steve and his instruments of percussion; and another Ft. Lauderdale favorite, Cadillac Chuck, blowin' the heck out of the harp and forming a formidable duet with Johnny on vocals; "Too Much" is another killer track.
While reading the song listing, before even listening to any of them, I had pretty much determined I'd be saying something about Fenton Robinson's "Somebody Loan Me A Dime". C'mon, it's over five minutes of slow scorching blues and knowing Midnite Johnny as I do, he does slow, scorching blues as good as anyone. Needless to say, this one got several replays. Great stuff indeed!
The four bonus tracks are so interesting and so different from the other tracks so I want to collectively tell you a bit about them. They are: "You're A Big Girl Now" (Bob Dylan); "We're All The Way" (Don Williams); "Crazy Mama" (J.J. Cale); and an original titled "Nothin' Left To Say". Featuring a laid back vibe with relaxed rhythm; beautiful lead and harmony vocals from the voices of Johnny, Jon and Gigi; and masterful slide and acoustic guitar work by Johnny; all four are worthy of not just listening, but airplay, as well.
Other tracks on Cohorts & Accomplices include: "Mean Ole Frisco" (Arthur Crudup); "Livin' Like A Trucker" (Rory Gallagher); another original titled "Lyin' Eyes"; and "Walkin' Blues" (Son House).
If you haven't yet received a copy of Cohorts & Accomplices for airplay, please contact Jerry Blum at www.parklaneprod.com or just email him at geojerry@aol.com. Of course, for more about Midnite Johnny, just go to www.midnite-johnny.com or like his FB page. As usual, tell whomever you contact that their friend The Blewzzman sent you.


Peter "Blewzzman" Lauro
Blues Editor @ www.Mary4Music.com
2011 Keeping The Blues Alive Award Recipient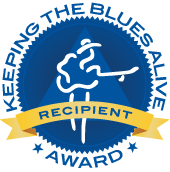 Mike Guldin
Tumblin'
Blue Heart Records
Publicity: Blind Raccoon
By Peter "Blewzzman" Lauro © Mar 2022

Talk about blasts from the past, looking back into the Mary4Music Blues Review Archives, I discovered that it has been over seventeen years since I first had the pleasures of working with Mike Guldin. It was January of 2005 and I reviewed what I believe was his second release - Roadhouse Rhythm. In addition to saying welcome back Mike! I'd also like to say I'm happy we're both still at it.
Obviously being a believer of the "If it's not broke, don't fix it" theory - impressively, most of the nucleus of the band from that release are still with Mike on his newest - Tumblin'. They, along with many special guests joining Mike Guldin on guitar and lead and background vocals, include: Bill Sharrow - Mike's co-producer and co-writer - on bass, acoustic and electric guitar, percussion, organ and background vocals; Billy Wear on drums and percussion; Tim Hooper on piano and organ; CJ Clark on bass; Will Hodgson on background vocals, mandolin and harmonica; Kevin McKendree on B3 organ and piano; James Pennebaker on pedal steel and slide guitar; Craig Thatcher on electric, slide and acoustic guitar; Mikey Junior on vocals and harmonica; Roger Girke on lead and background vocals and guitar; Lewis Stephens on piano; Kevin Vannoy on Tenor sax, harmonica and background vocals; and Luis Mora on trumpet. Tumblin', which was recorded in seven different studios, contains thirteen original tracks and two classic covers.
The disc opens with the title track - "Tumblin'". It is an instrumental that, besides the addition of Roger Girke on guitar, features the original members of the Rollin' and Tumblin' band: Mike on guitar; Billy on drums; Tim on organ; and CJ on bass. The groove they're in will clearly make you understand why these cats are still all playing together.
This track finds Mike feeling "Sad And Lonely" 'cause when he woke up, his baby - and everything he ever owned - was gone. Yep, that will surely give you the blues. That said, I apologize for not feeling your pain, Mike. With the rhythm Bill and Billy are laying down on the bass and drums, and the smoking piano and harmonica highlights Kevin and Mikey are banging out, this shuffle has me feeling more like dancing.
Since it is a place where you tell your friends to go to forget their cares, it seems fitting that after what happened to Mike which caused him to have to write the last song, that Mikey Junior would take him to the "Twisted Tail". Hearing this duo singing about a place that has a blues band that's ready to wail; a bourbon bar with BBQ; and women all around who are shaking their thing; it sure sounds like a plan. Speaking of shaking things, Bill's rhythm and percussion beat will surely have you shaking yours; and with Mike and Mikey feeding off of each other, the track features some of the disc's best guitar and harmonica playing.
As with all of these tracks, there is a whole lot of outstanding music, by a whole lot of outstanding musicians, going on. However, I'm pretty much going to say that it's the fabulous guitar work from another blast from the past - Roger Girke - that compelled me to say a few words about "That's All She Wrote". Roger is another Mary4Music alumni and coincidentally, it was just three months before my last Mike Guldin review when I did a review of his My Baby Loves That Stuff CD. Glad you're still at it as well, my friend.
Just like that honky tonk woman the Stones sang about, on a song with a similar vibe, Mike and the guys are about to "Raise A Ruckus". And as any good band knows, if you're gonna raise one, then raise the hell out of it. Enter: thunderous rhythm from the two Bills; crazy good slide guitar by James; blaring sax and trumpet leads by Kevin Vannoy and Luis Mora; raucous organ and piano leads by Kevin McKendree and Tim Hooper; and rowdy, gravely voiced vocals by Mike Guldin. There you have it, a ruckus successfully raised.
Although this one's somewhat satirical, we all know that many a truth is said in jest. It's titled "One Percent" as in "I/we/you ain't that one percent". With my favorite being "If Robin Hood were alive today he'd come to our defense, and take back all of our money.....back from that one percent", it's needless to say that clever innuendos are abundant. It's a smoker led by the usual powerful rhythm, with guitarist Bill Sharrow impressing on both the bass and the lead guitar, and Kevin McKendree being Kevin McKendree on the B3.
When the Blewzzlady hears this song, there's not doubt in my mind she'll hit replay and say "Pay close attention to what Mike is saying and take his advice to heart". Admittedly, lines like.....
"Before you get mad and do something bad,
we'd all be glad if you would "Check Yourself".
Before you go nuts and kick some butts,
it takes some guts to really check yourself".....
did strike a chord. (Side note to Mike: Thanks, feel free to send me an invoice for your services.) On a lighter note.....phew.....this Dylan-esque track features truthful, well written and well sung lyrics; excellent acoustic guitar strummin' by Mike; fabulous mandolin and harmonica work by Will; and awesome synthesized flute and fife effects by Kevin on the B3.
Just as the disc opened, it also closes with an instrumental. It's an acoustic track titled "Waterfall", and with soft rhythm and percussion in the background, it's pretty much an absolutely beautiful, recital type acoustic guitar performance put on by Mike Guldin and Craig Thatcher.
Other tracks on the excellent new release by Mike Guldin include: "She Caught The Caty" (J. Rachell & T. Mahal); "Alabama Pines"; "House Of Cards"; "You Just Can't Lose"; "Sweet Thing" and "Key To The Highway".
To find out more about Mike Guldin, just check out his website - www.mikeguldin.com - and if any radio hosts have not yet received a copy of Tumblin' for airplay, please contact Betsie Brown at - www.blindraccoon.com. Remember, wherever you go and whoever you contact, please let them know The Blewzzman sent you.


Peter "Blewzzman" Lauro
Blues Editor @ www.Mary4Music.com
2011 Keeping The Blues Alive Award Recipient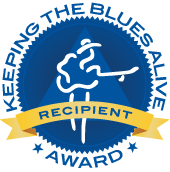 Trudy Lynn
Golden Girl
Nola Blue Records
Publicity: Blind Raccoon
By Peter "Blewzzman" Lauro © Mar 2022

Someone into numerology might have a term for the numbers seventy-five and fifty-seven playing out like they do here, but as Trudy Lynn simultaneously celebrates her seventy-fifth birthday and her fifty-seventh year in show business, I'm just going with "Happy Birthday" and "Congratulations". While I'm talking numbers, this would be a perfect time to mention that Golden Girl is Trudy's eighteenth release, and she is currently on the ballot for her thirteenth Blues Music Award nomination. I guess a "Good Luck, Trudy" is in order as well.
On Golden Girl, vocalist extraordinaire Trudy Lynn is joined by a talented bunch of musicians, with some being Grammy and Blues Music Award nominees and winners, and some fellow Texans as well. Those players are: Yates McKendree and John Porter on guitar; Anson Funderburgh on guitar; Brannen Temple on drums and percussion; Kevin McKendree on keyboards; Terry Wilson - the albums producer - on bass, guitar, keyboards, percussion and background vocals; Darrell Leonard on horns; Mario Calire on drums; Steve Krase on harmonica; and Rhythm Tramp, Grammy nominated Teresa James and Gregg Sutton on background vocals. Ten of the disc's eleven tracks are originals, by Trudy or Terry with co-writers.
The disc opens with a song titled "Tell Me", as in "You can't have me and another woman too, now 'tell me' what ya gonna do". That right there pretty much tells you what this one's all about. It's a rhythm fueled rocker led by fabulous percussion from Brannen; one of many tracks that feature the talented father and son duo of Yates and Kevin McKendree on killer guitar and keyboard leads; and an emphatic Trudy, with some support from Rhythm Tramps - Terry Wilson and Teresa James, making it perfectly clear that this dude better quickly straighten his act out. Not a fun situation for Trudy but certainly a fun song to dance to.
o with some of what I mentioned in the opening paragraph, combined with other awards from the Jus' Blues Music Foundation and the Houston Blues Society, one could say that Trudy Lynn is indeed a golden girl. On the other hand, with this song being called "Golden Girl Blues", the emphasis appears to be on the word blues and the 'golden girl' - unlike that of being a successful young lady - kind of relates to the roles that Betty White, Beatrice Arthur and Rue McClanahan played in that sitcom about 'aging women'. Yeah, with Trudy, belting out lyrics like "Once upon a time it was drop it like it's hot, now when I move, it's snap, crackle and pop"; or when she can't find her glasses and looks under the bed and they fall right off of her head; along with many other brain farts - many of which she can't even remember and a lot of us baby boomers can relate to, Trudy's finding that turning seventy-five does have its pitfalls. The smokin' shuffle features Terry and Brannen laying down a body shaking rhythm; hot horn and organ leads by Darrell and Kevin; and amazing lead and rhythm guitar rotations between Anson and Yates.
As she sassily makes the quite powerful statement, that she "doesn't need a man who's a big spender, she just wants a man who's a credit to his gender", Trudy explains that the Trouble With Love is that she has it. Trudy's long time band mate Steve Krase and fellow Texan Anson Funderburgh highlight this one with dynamite harmonica and guitar leads.
This one's titled Take Me Back and it finds Trudy soulfully and wholeheartedly wanting to be brought back to the beginning of a romance that ultimately turned bad. The sincerity in her voice makes it real clear there'd be a much better outcome on the do over. Sadly, the song won't have the same outcome for her, but it's old school rhythm and blues vibe definitely took me back - to the fifties, that is. For that reason alone - but there are others - this might just be the disc's best track.
Showcasing fabulous vocal range that goes from high, crystal clear shouts to low, gravely voiced growls - and everything in between, Trudy - with super back up from Terry and Teresa - puts on one of the disc's best vocal performances on Live With Yourself .
Far be it from this traditionalist to not comment on a slow blues track, so here goes. This one's titled Life Goes On (Morris/Williams) and just like those old school R&B songs, old school traditional blues song always do it for me. Like Big Mama Thornton did on her rendition this one features Trudy soulfully and powerfully belting the hell out of the blues. It also features the perfect slow rhythm beat with added help from Darrell's horns, Kevin's organ and Anson playing the hell out of the blues guitar, as well. Indeed another of the disc's best.
Other tracks on Golden Girl include: "If Your Phone Don't Ring"; "I'm Just Saying"; "Is It Cold In Here"; "Heartache Is A One Way Street"; and "I Just Can't Say Goodbye".
From time to time I'll come across a album where the artwork and packaging deserves a compliment and this is one of them. Kudos to Debra Clark Graphics for the great work on the CD jacket and it's very informative, accompanying booklet.
Although most of us are quite familiar with Trudy Lynn, should you like to know more about her, or purchase some of her many other releases, just check out her website - www.trudylynn.com - and if any radio hosts have not yet received a copy of Golden Girl for airplay, please contact Betsie Brown at www.blindraccoon.com. Remember, wherever you go and whoever you contact, please let them know The Blewzzman sent you.


Peter "Blewzzman" Lauro
Blues Editor @ www.Mary4Music.com
2011 Keeping The Blues Alive Award Recipient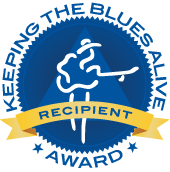 Bubba And The Big Bad Blues
Drifting
Fullerton Gold Record
Publicity: Blind Raccoony
By Peter "Blewzzman" Lauro © Mar 2022

If you're a part of the so cool SoCal blues scene, then you're already a big fan of Bubba And The Big Bad Blues. Having been together for over ten years, the band's played in pretty much all of the festivals you attend and the clubs you regularly hang in.
Drifting, the band's second release, contains twelve tracks, with ten being originals. Joining Christopher "Bubba" Clerc, on guitar and vocals, are: Nick D'Virgilio, Tony Braunagel, Jason Lozano and Shawn Nourse on drums; Doug Swanson, Mike Barry and Johnny Bazz on bass; Jacob Dupre and the late, great Mike Finnigan on organ and piano; Rick Solem on piano; Richard Rosenberg on trombone and horn arrangements; Joe Sublett on sax; Les Lovitt on trumpet; and Sophia D'Virgilio on backing vocals. Nick and Tony also each produced six of the disc's twelve tracks.
Although this powerhouse band leans more toward the rock blues point of the genres umbrella, the disc contains a good mix of soul, R&B, and enough straight up blues to make even this traditionalist a fan.
When your band includes a full horn section with two fabulous keyboardists there's only one way to kick things off, and - in the style of B. B. King and his orchestra - that's with a full blown swinger featuring them all. This one's titled "I Want To Make Love To You Baby" and with Tony and Mike B. all over that foot tappin' rhythm groove on the drum and bass; Mike F. and Rick lighting it up on the organ and piano; Richard, Joe and Les, making all those bands that don't have a horn section wishing they could, blowing fire out of the trombone, sax and trumpet; and Christopher belting out some soulful vocals and killing on the blues guitar leads; that's exactly what Bubba And The Big Bad Blues did. Most impressive opening track indeed.
"Drifting", the disc's title track, features most of the above ensemble but in a toned down, melancholic mood. With occasional sullen horn, organ and guitar leads, the song pretty much showcases Christopher's soulful and emotional vocal abilities as he tells the mournful tale of someone who is so down and out that he believes he hears the Lord's voice calling him. This is the kind of song I generally like to say has "song of the year" credentials, that's how good it is.
"Right is right and wrong is wrong,
I should not have to tell you in this song.
Things are bad and it could get worse,
I need your help to put things in reverse".....
are just a few of the many powerful lines Christopher uses in his plea for everyone to "Do What's Right". Not only do I love the message this song's sending but I love the fact that it's being sent with very matter of fact phrases (as you will also appreciate when you give the song a listen). Musically, this smokin' blues rocker is as powerful as its lyrics.
Stop and think for a minute what life would be like if every time you ventured into a new personal relationship you had to fill out a resume similar to the way you now do when you seek a new job. Making that scary thought even scarier is the fact that your new significant other has the right to contact your old significant other. For example, if Bubba were asked for his input on his ex he'd probably tell her new suitor that "She cheated and lied; stole from his wallet and stole his guitar; she drank all his money and crashed his car; and she snores like a flathead Ford".....for starters. Then, after mentioning a whole lot more of her characteristics, he closes with "She's Your Problem Now". Yep, it's surely a scary thought. On the other hand, the accompanying music might make you want to at least dance with her.
If there was ever a title for a song about road rage, "I Own The Road" would be as good as any. Additionally, if there were ever a fast and furious musical accompaniment for that song about road rage, this is also it. Lastly, should you ever want to frantically chase another car down the road at high speeds to let the driver of that car know you are really pissed off, roll all your windows down and blast this song as loud as you possibly can. Of course, this is all being said in jest and the contents of this song are for entertainment value only and should never be tried at home.... although I'm sure I have. With everyone else in the band in all out pedal to the metal mode, Rick is in Jerry Lee on steroids mode. As I may have already indicated, this one rocks!
Returning home late from a job that sucks and finding: Amazon boxes all over the house; a wife who's already drinking; kids so dumb who look like the delivery guy; a daughter who says "so what, mom does too" when referring to the pictures she has all over the web; are just a few - and I do mean few - of the many reasons Bubba needs to "Lose These Blues". Musically, with some of Bubba's best guitar work, a powerful rhythm, and blazing organ and sax leads, this shuffle is one of the disc's best.
The disc closes with it's most beautifully written and most beautifully performed song. It's a ballad called "My Love" and it features Christopher lamenting over a lost love. It's the kind of song that as you listen to its lyrics you find yourself hoping it's not a real life tale, but yet it's heartfelt and emotional vocals make you think it is.
Other tracks on Drifting include: "Helping Hand"; "Amongst Butterflies"; "Keep Moving On"; "I've Been Down"; and "If You Need Me".
In the opening paragraph of this review I mentioned that the blues community in Southern California is most likely already familiar with Bubba And The Big Bad Blues, and now I'm very strongly suggesting that other blues communities need to do the same. You can start by going to the bands website - www.bubbablues.com - and purchasing a copy of Drifting, and if any radio hosts have not yet received a copy of Drifting for airplay, please contact Betsie Brown at www.blindraccoon.com.
Remember, wherever you go and whoever you contact, please let them know The Blewzzman sent you.


Peter "Blewzzman" Lauro
Blues Editor @ www.Mary4Music.com
2011 Keeping The Blues Alive Award Recipient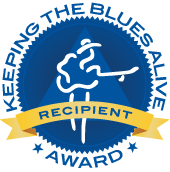 Click Here To Return To The CD Review Index
Click Here For The Blues Portal
Click Here For The Indie Portal
Click Here To Visit Our Music Gift Shop


---
Want your CD reviewed?
Click HERE to email us for information.






*All logos and trademarks in this site are property of their respective owner.
Additional content © 1998-2022 Mary4Music.com. All Rights Reserved.