Blues CD Reviews 93


Peter Veteska & Blues Train
"So Far So Good"
Blue Heart Records
Release Date: January 21, 2022
Publicity: Blind Raccoon
By Peter "Blewzzman" Lauro © Jan 2022

There may be a few others but off the top of my head, aside from Peter Veteska & Blues Train, I can't think of any other blues bands that have six releases in a seven year span. Saying Peter's got that blues train running at full throttle is, by no means, any exaggeration at all.
If there were ever a reason to argue that a trio consists of four members, Peter Veteska & Blues Train is the band to do it with. The nucleus of the band is Peter Veteska on guitars and vocals; Alex D'Agnese on drums and background vocals; and Coo Moe Jhee on bass and background vocals. With that said, since "special guest" Jeff Levine on Hamond B3, piano and Fender Rhodes - who: appears on every track; is Peter's constant go to guy for a keyboardist; and is in the band more often than not - I rest my case. Other familiar guests to Blues Train fans on "So Far So Good", the bands sixth release since 2014, include: Jenny Barnes on vocals; Mikey Junior on co vocals and harp; Roger Girke on guitar and co and background vocals; Rick Prince on bass; Derek "Slim" Matterson and Gary Neuwirth on harp; Chuck Lambert and John Fernandez on vocals; Kimberly White on background vocals; Paul "Slideman" Boddy on slide guitar; Tommy LaBella on sax; Steve Jankowski on trumpet and Doug DeHays on sax and baritone sax. Of the album's twelve tracks, eight are Peter Veteska originals.
This original track is titled "I've Got The Blues This Morning" - but as Peter and Mikey tell it on the shared vocals - when the morning ends, the blues don't know it did. This is lazy, laid back, slow blues at its best. With Alex and Coo Moe in relaxed rhythm groove behind them, the track features finessed acoustic pickin' from Peter; delicate ivory ticklin' from Jeff; and subtle (a word I never thought I'd use to describe this man's style of play) harp blowin' from Mikey.
This killer rendition of "I Miss You So", a song by Gospel legend Rev. Morgan Babb, starts out with what might sound like your cell phone ringing. Don't answer it! The call is from Peter to Jenny and on it, the vocal banter between them is nothing short of masterful. As a matter of fact, as soon as I said those words I had a flashback to my review of Peter's last release - when he and Jenny blew me away on "Baby You Got What It Takes". In addition to their powerful vocals, this smoker features Mikey Jr blowing my mind, blowing his harp; Jeff Levine testifying on the B3 organ as to exactly why he's Peter's go to guy; and Peter himself, crushing it on a one minute long, song ending blues guitar tear. I guess by saying that listening to this five minute and sixteen second track for about thirty minutes, kind of tells you it was easily one of the very best.
Honoring blues legend James Cotton, Peter and Chuck Lambert team up for a raucous vocal duet titled "Young Bold Women" (Cotton & Hambridge). With Alex and Rick pounding out a dance floor filling rhythm on drums and bass, while singing about what these young bold women are capable of, Peter and Chuck literally sing themselves into a frenzy. Whats that, did someone say frenzy?.....Yes Jeff and Mikey, you guys are in one as well.
The second, and unfortunately the last, duet featuring Peter and Jenny is a song by Max Longmire, that was made famous by Guitar Slim, and pretty much covered by just about every blues band and some from other genres as well. Playing the blame game, this rendition features Peter and Jenny repeatedly tossing it's title - "You Give Me Nothing But The Blues" - at each other and making it sound so lovable. Speaking of lovable, loving her as I do, I so hope Jenny Barnes one day becomes this trio's fifth member. Musically, it's the only track that features the horn section and Tommy, Steve and Doug seized the moment by blowin' the hell out of 'em. Another of many killer tracks.
I hate to sound predictable, but it is what it is. With the title of this original track being "Low Down Dirty Blues" - just by saying that, regular readers of my reviews are already finishing this paragraph for me. That said, it is indeed my favorite of the lot; and with it's intense, organ led, slow blues rhythm; Peter's heartfelt, pain sharing vocals; and his scorching blues guitar leads; it truly is low down dirty blues at it's best. Simple as that!
With the opening verse to another original, titled "East Coast Blues", being:
"Just left Rockland Maine
Flyin' down 95,
Got my foot to the floor
Tryin' to make some time,
Gonna play some East Coast Blues, that's right."

Who else thinks that Peter and the guys just left the North Atlantic Blues Festival or some other Paul Benjamin related event? Wherever they may have played this smoker, I'm sure they had the crowd dancin', hootin' and howlin'. At a live show, the riotous rhythm Alex and Coo Moe were lashing out; combined with the riveting leads Peter, "Slideman Boddy" and Jeff were bashing out on the lead guitar, slide guitar and Hammond organ; could be nothing less than frenzy inducing. WOW!
Other tracks on another this - another monster, must have, Peter Veteska & Blues Train release - include: "Done With Bad Luck"; "My One And Only Muse"; "Lovin' Oven"; "Baby Please" (Wirmworth, Vivino, Merritt & Johnson); the title track, "So Far So Good"; and "Can't We All Get Along".
To find out more about Peter Veteska & Blues Train, just go to - www.peterveteskabluestrain.com - and should you have not yet received your copy of "So Far So Good" for airplay, please contact Betsie Brown at www.blindraccoon.com. Remember, wherever you go and whoever you contact, please let them know The Blewzzman sent you.


Peter "Blewzzman" Lauro
Blues Editor @ www.Mary4Music.com
2011 Keeping The Blues Alive Award Recipient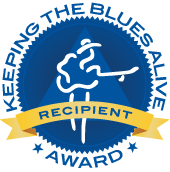 Mississippi MacDonald
"Do Right, Say Right"
Another Planet Music
Publicity: Blind Raccoon
By Peter "Blewzzman" Lauro © Dec 2021

Prelude
As I've often stated, other than to read the musician credits and track listings, I prefer to not read the CDs liner notes, or the one sheet accompanying the disc, until I've given the music a full listen. With that said, once I did get to the written word - on top of having heard a voice that sounded like a seasoned veteran - it validated my belief in the "You can't judge a book by its cover" and broadened my view of the "Every picture tells a story" sayings. You see, looking at the very flattering picture of Mississippi MacDonald on the jacket cover had me thinking he was a very young and, since I had never heard of him before, this was most likely a debut release; and since I was so far off on that, the story that pictures tell aren't always right.
Review
As I came to find out, "Do Right, Say Right" is three-time British Blues Award nominee Mississippi MacDonald's sixth release and since - at the age of eleven - his inspiration came from seeing Chuck Berry back in 1991, he is indeed a seasoned veteran. For this project, Mississippi Mac, on vocals and lead guitar, is joined by: Phil Dearing on keyboards and rhythm guitar; Elliot Boughen on bass; Mark Johnson-Brown on Drums; and Lucy Dearing on backing vocals. Of the discs ten tracks, nine are Oliver (Mississippi) MacDonald originals.
Had he said this before she left, it could have been interpreted as an apology and she may very well have stayed. However, Mississippi Mac saying "I Was Wrong", long after she's been gone, is nothing but remorse. With an emotionally soulful vocal presentation that kinda reminded me a bit of the late Bryan Lee, there's no questioning that some dues are indeed being paid right here. Musically, with Mac's smoking blues guitar licks; and Phil's fabulous keyboard work - which literally had me questioning why the horn section was not listed in the credits - leading a vibrant rhythm; the track takes on the feel of a B.B. King classic.
So, the sarcastic barbs his obvious soon to be ex tossed at Mississippi Mac definitely fall into the category of Satanical. His reply to the shock of hearing her say "I don't like your blues"; "You think you're a bluesman but you're way out of line"; "I don't like how you sing it"; and a relentless barrage of other uncomplimentary crap, was an irate "I 'Heard It Twice' the first time" followed by his guitar giving her a piece of its mind as well.... and at that point it was obvious this woman had no clue at all about real deal blues.
Although the title of this song is "Drinker's Blues" and not "It's Five O'clock In The Morning" in many ways it pays homage to B B's song with of earlier time frame. Back at that 1991 show in Plymouth Pavilions, it may have been Chuck Berry who swayed Mac toward the blues but there's no doubt that the "King of the Blues" was a huge influence on his style. With Elliot, Mark and Phil in that mesmerizing slow blues groove; Mississippi Mac showcasing masterful vocal and guitar skills and Lucy adding a hymnal vibe on the background vocals; this is real deal, old school blues at its finest. Where is that dumb woman from the last song, I wanna slap her upside the head?
From the stories I've heard and the things I've witnessed over my many years of being a fan of live music, I've got to think that just about every musician - regardless of the genre - has on more than one occasion said, "That's It I Quit". Hearing Mac's tales ranging from personal preparations, to loading up the vehicle, to setting up and breaking down - sometimes with never having played because the gig was double booked, and other job description mishaps, it's no wonder. Admittedly, Mississippi Mac has said "That's it, I quit! I ain't taking any more of this.... inconvenience." Another excellently written, excellently sung and excellently performed track by this very impressive quartet.
Along with the disc's always awesome rhythm, and Mac's always soulful vocals, this track features some of its best guitar work. The song is titled "If You Want A Good Cup Of Coffee", and it has absolutely nothing to do with that delicious cup of Joe that can be had at your local Starbucks.
Since I just told you that I just heard some of the disc's best guitar work, keep that thought process going. This one's called "Keep Your Hands Out Of My Pocket" and it's straight up, in your face, scorching slow blues at it very best. Yeah.... Mississippi MacDonald just outdid himself.
Epilogue
Knowing that Mississippi MacDonald's previous releases were with some other bands and ensembles leaves me with the following two thoughts: First, although I haven't heard those other releases, from what I just heard on this one, this band needs to stay intact and, doing the work of: a guitarist; a pianist; an organist; a trumpeter; and a saxophonist; Phil deserves a raise (lol); Second, Since I haven't heard those other releases, I am now on a mission to do so.
To find out more about Mississippi MacDonald, just go to - www.mississippimacdonald.com - and should you have not yet received your copy of "Do Right, Say Right" for airplay, please contact Betsie Brown at www.blindraccoon.com. Remember, wherever you go and whoever you contact, please let them know The Blewzzman sent you.


Peter "Blewzzman" Lauro
Blues Editor @ www.Mary4Music.com
2011 Keeping The Blues Alive Award Recipient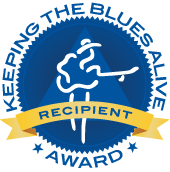 Click Here To Return To The CD Review Index
Click Here For The Blues Portal
Click Here For The Indie Portal
Click Here To Visit Our Music Gift Shop


---
Want your CD reviewed?
Click HERE to email us for information.






*All logos and trademarks in this site are property of their respective owner.
Additional content © 1998-2022 Mary4Music.com. All Rights Reserved.