Blues CD Reviews 93


Hurricane Ruth
Hurricane Ruth Records
Release Date: March 18, 2022
Mgmt: The Galaxie Agency
By Peter "Blewzzman" Lauro © Mar 2022

Having already reviewed a few of her previous six releases, and with her having a song on our Keeping The Blues Alive compilation CDs, Hurricane Ruth is a long time member of the Mary4Music family. Her seventh release is titled Live At 3rd And Lindsley, and coming from someone who has seen her live at least half a dozen times, I can testify that many of those present at 3rd And Lindsley on August 4, 2021, may never see a more dynamic show.
For the event, this very vibrant vocalist was accompanied by: Tom Hambridge, the albums producer and collaborator, on drums; Scott Holt and Nick Nguyen on guitar; Calvin Johnson on bass; Lewis Stephens on keys; and special guest Jimmy Hall on vocals and harmonica. Live At 3rd And Lindsley contains fourteen killer tracks of which eleven are originals.
If you're going to rock the house, you might as well start immediately and Hurricane Ruth wastes exactly zero time taking care of that. Kicking off the show with "Roll Little Sister", Ruth immediately establishes the fact that she is indeed a hard rockin' woman - but I'll get to that in a minute. For starters, the song kicks off with Tom and Calvin pounding out such a profound rhythm that even though I've come to expect it from these two, it still just blew me away; then you've got Scott and Nick slugging it out on lead and slide guitar like Ali and Frazier did during the greatest slug fest of all time - the "Thriller in Manilla" ; and on top of all that, Ruth's most likely already at the high end of her heart rate.....and she's just warming up.
In the above paragraph I used "Hard Rockin' Woman" as a descriptive term for Ruth but it's actually the title of this track and it's also what I believe should be the title of her biography, should she ever write it. Should this hard rockin' woman thing ever need validation, listening to these two tracks will surely suffice.
If you've ever been to a Hurricane Ruth show, you already know that during the show, Ruth will often make references to her mother - or as us regulars have come to know her - Miss Norma Jean. This one is about advice from her mom about never worrying about "What You Never Had". As Ruth tells it:
"I never had no diamonds, I never had no gold.
I never had no money, to keep from going old.
No Maserati, no caviar, and no VIP tables at high class bars."
On the other hand, this is how Norma Jean tells it:
"Why worry about what you never had, why worry about what you never had?
Life's about living and not what you have, so why worry about what you never had?"
Because it's a shuffle, it's musically one of my personal favorites. It's got that dynamite foot tappin', head bobbin' rhythm - that's taken up a notch with the fabulous keyboard work by Lewis - that made me sit back from my keyboard and get into a groovy chair dance; smoking blues guitar licks; and of course Ruth singing the hell out of the blues.
As Ruth explains on the introduction of the next song - "Faith In Me", is a brand new song by her and Tom that has never been recorded before. Immediately afterwards, Scott's scorching blues guitar intro put one of those "oh yeah! Slow blues" smiles on my face. Sandwiched between verses of Ruth belting out some very emotional, soulful and gut wrenching blues vocals, Tom, Calvin, Lewis and Scott get into a mind blowing slow blues groove. Of course, crowd noise can be edited from live recordings but with what these guys were doing I doubt anyone would dare make a peep.
Since this song was first recorded by Fenton Robinson in 1959, the classic "As The Years Go Passing By" (Peppermint Harris) has been covered by so many legends of the blues. Aside from the original, some of my favorites were the renditions done by Albert King, Al Kooper, Gary Moore and Jeff Healy...just to name a few. That said, this crazy good version being done by Hurricane Ruth and Jimmy Hall is a shoo in for the list. For this traditionalist, this one was not only the best track on the disc, but it's been the best seven-and-a-half minutes of my day, as well. Amazingly so, the very next track - "Make Love To Me" - which features Jimmy blowing the heck out of the harp, is another seven-and-a-half minute monster. I don't know if this show had an intermission but if it did, this would be the time for it. Damn, even I need a rest.
As has become tradition, Hurricane Ruth always closes out all of her live shows with a tribute to her mom with a song called "Dance Dance Norma Jean". With that hard driving rhythm sounding like a Canned Heat meets John Lee Hooker vibe, I guarantee that dance floor Norma Jean is boogieing on is a crowded one indeed. With the band in full scale jam mode behind her, Ruth's in full scale hard rockin' woman mode describing how her mother would be rocking out to the music of Little Richard, Ray Charles, Patsy Cline, Jerry Lee, Muddy Waters and B. B. King - all while cooking in the kitchen in her high heel shoes. If you haven't yet figured this out, the moral to this story is the apple certainly did not fall far from the tree. Ruth - bigger than this song being a tribute to your mom is the fact you made us all wish we had known her. Rock on, Norma Jean.
Other tracks on this must have CD are: "Dirty Blues"; "Slow Burn"; "Cry Like A Rainy Day" (Greenberg/Barnhill); "Barrelhouse Joe's"; "Make Love To Me"; "I've Got To Use My Imagination" (Goldberg/Goffin); "Like Wildfire"; and "Far From The Cradle".
To find out more about Hurricane Ruth just go to her website - www.hurricaneruth.com - and if you haven't yet received your copy of 'Live At 3rd & Lindsley' for airplay, please contact Gina Hughes of the Galaxie Agency at gina@thegalaxieagency.com. Of course, wherever you go and whomever you contact, please make sure you tell them their friend the Blewzzman sent you.


Peter "Blewzzman" Lauro
Blues Editor @ www.Mary4Music.com
2011 Keeping The Blues Alive Award Recipient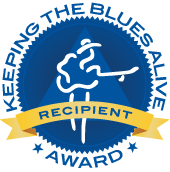 Professor Louie and The Crowmatix
Strike Up The Band
Woodstock Records
Publicity: Blind Raccoon
By Peter "Blewzzman" Lauro © Mar 2022

"It's pretty much five years ago to the day that I reviewed Crowin' The Blues by Professor Louie and The Crowmatix, and before I tell you about their latest and sixteenth release - Strike Up The Band, I'd like to say a little something about them personally. A few years back, at a Blind Raccoon Showcase during IBC week in Memphis, I had the pleasure of working with The Professor and Miss Marie, and I've got to tell you that they were some of the nicest and most down to earth people I've ever had the pleasure of not only working with, but meeting as well. On top of that, although I'm sure there were a few, I'd have to think long and hard about the last time I read a bio as impressive as the Professor's. As always, the last paragraph of this review will contain a link to the band's website, and if you're an old hippie like me - and the Professor and Miss Marie as well - when you read it you'll most likely have a few flashbacks as you read some of the artists Louie's played with, engineered and produced.
On Strike Up The Band, The Crowmatix consist of: Aaron "Professor Louie" Hurwitz on vocals, keyboards, Hammond organ and accordion; Marie "Miss Marie" Spinosa on vocals, piano, percussion and whistling; Gary Burke on drums and horn arrangements; Frank Campbell on bass and backing vocals; and John Platania acoustic & electric guitars and backing vocals. Additionally, three of the tracks include the Woodstock Horns who are: Jim Buckley on baritone & alto sax and flute & alto flute; Danny Coyle on trumpet and flugelhorn; Chuck Smith on trombone; Tony Aiello on soprano & tenor sax and flute; and horn section leader and coordinator, Nick Driscoll.
Of the disc's ten insightful and realistic tracks; eight are penned by The Professor and Miss Marie; another is by them and band mate John Platania; and one is a cover.
One day, but hopefully not for a long time, all of us will get to take a ride on the "Golden Eagle". You see, the Golden Eagle is a train that leaves daily and because it only makes one stop, I guess you could say it's an express - it goes directly to heaven. Unlike that train, the music goes many places: some of Danny's trumpet leads, Marie's percussion and John's acoustic guitar took me to a Mexican cantina that featured Flamenco dancers; Along with Louie's accordion, the rest of the horns took me to N'awlins during Mardi Gras; and, of course, that chugging along train vibe created by the rhythm from Gary and Frank, along with more of Marie's implements of percussion, took me for the ride. Speaking of Miss Marie, for the people on this ride it had to be a bit more pleasant with her as their tour guide.
The second I heard the first few words of this track - it's "Good To Be Grateful" - the first thought that came to my mind was to think about how great a place the world would be if everyone had a reason to say them. Of course, that's kind of what The Professor, Miss Marie and John Platania had in mind when they wrote this upbeat, uplifting sing-a-long type song. Musical highlights include: fabulous vocal and harmony vocals by all; hard driving rhythm; excellent piano; and as you'd expect on a guitarist collaborated song - lots of wonderful guitar riffs.
This song made me think of those pictures of Christ that, more often than not, show a bright ray of sunshine - that I always thought represented hope - shining down through the clouds, right onto the Lord's face. The song is called "Flaming Ray" and it is indeed about a similar ray of light - one that will hopefully shine down on all of our faces. The band, highlighted by fabulous keyboards and horns, has the hymn thing in place and I could easily hear Louie and Marie - who obviously have that ray of light shining all over them - singing this one at a mass of any denomination.
This rocker is called "Livin' In This Country" and with the following relatable lyrics, it sounds like - along with some of us - Miss Marie longs for the good old days:
"Too many cracks in the sidewalks - tryin' to trip me up
Too many signs of destruction - I guess I had enough
Everybody hidin' in their home - nobody left to say hello
Neighborhoods have all been closed..........
Not goin' back to Brooklyn - A big old lonely world
My family home bought & sold - tearin' up this Brooklyn girl
Friends left many years ago - nobody there to say hello
too many stories left untold..........
Down at Three Jolly Pigeons - drinkin' all alone
Nobody wants to rock'n'roll - Everybody's on their phone
Memories hangin' on the wall - All my friends and days of old
Everybody's up & gone - What's goin' on..........
But on the other hand, in spite of all that, she still feels that:
"Livin' in this Country - Where I wanna be
Livin' in this Country - USA the greatest place for me.
I'm with her there.
The story line on "Tick Tock" is about a man wanting to buy more time in order to prove his love to a woman. That said, I'm sure these particular lyrics could easily be changed to fit so many other scenarios in which more time would be welcomed. As far as guitar work goes, with his killer lead and slide guitar licks, I'm calling this some of John's best work.
Other tracks on 'Strike Up The Band' include: "A Thousand Ways To Freedom"; "Work It Out"; "Fall Back On Me"; "Chain Shot Cannonball'; and "End Of The Show".
To find out more about Professor Louie and The Crowmatix, just go to their website - www.professorlouie.com - and should you have not yet received your copy of "Strike Up The Band" for airplay, please contact Betsie Brown at www.blindraccoon.com. Remember, wherever you go and whoever you contact, please let them know The Blewzzman sent you.


Peter "Blewzzman" Lauro
Blues Editor @ www.Mary4Music.com
2011 Keeping The Blues Alive Award Recipient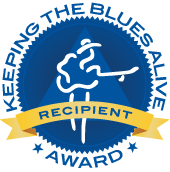 Kathy Murray And The Kilowatts
"Fully Charged"
Blue Heart Records
Publicity: Blind Raccoon
By Peter "Blewzzman" Lauro © Feb 2022

"Fully Charged" is the fifth release for singer, songwriter, Grammy and Blues Music Awards nominee Kathy Murray, and her fourth with the electrifying Kilowatts as her band. Those generating the musical energy to Kathy's vocals include: band leader and life partner Bill "Monster" Jones on guitar, accordion and rub board; Jeff Botta on drums, cowbell and vocals; Michael DeSantis on bass; Richard Ross, Jason Corbiere and Nina Singh on drums; Matt Farrell on piano; Lewis Stephens on B3 organ; and The Texas Horns, who individually are: Kaz Kazanoff on tenor sax; John Mills on Baritone sax and Al Gomez on trumpet. Of the disc's fourteen energized tracks that cover many styles of blues, eleven are Kathy Murray originals.
The opening shuffle finds Kathy telling the sad tale of two people who never stopped to smell the roses. As the story goes, after being asked what they would do over if they had the chance, this old and dying rich man and this wealthy but lonely older woman mutually regret the fact that all their riches were gained at the "Expense Of Love". Musically, it's one of just a few tracks that feature what appears to be the four piece nucleus of the band: Michael and Richard laying down the driving rhythm; Bill - establishing very early how he not only got the nickname "Monster", but showing why he deserves it as well - on guitar; and Kathy melodically belting out the track's melancholic lyrics.
Paying homage to the "Texas Cannonball", this track - about the Armadillo Club - is appropriately titled "The House That Freddie Built".... as in Freddie King. Located in Austin, TX - home of the Kilowatts, as well - the club was a long time stomping ground for Freddie and the guys. Judging from the knowledgeable lyrics and the excitement she's emitting as she sings them, I'm betting Kathy had many a good time at "The Dillo", as the regulars referred to it. As you'd expect on a song about one of the masters, with Jeff, Michael and Lewis banging out a powerful rhythm on the drums, bass and organ behind him, Bill's all over the scorching blues guitar leads. Having been in another of Freddie's regular stomping grounds - My Father's Place in Roslyn, NY - many of the times he played there, this one was totally relatable.
Simply because of the fifties vibe it created, "Breakup Breakdown" is one of my favorite songs of the lot. If Kathy And The Kilowatts were around in 1958, they could have very well been singing this one on American Bandstand instead of Jimmy Clanton singing "Just A Dream". Yep, that's where this one took me and that's the song it took me to. There aren't many ways to improve on an old school ballad being sung by a woman with a beautiful voice, but I'll admit that you can't go wrong adding The Texas Horns.
Be it a sorrowful tearjerker, a love story, a mystery, a drama, or any combination of them, "Wash Away The Pain" has movie soundtrack written all over it. Because of its sullen lyrics turning inspirational; the emotional way in which Kathy's presenting them; it's deep, dark rhythm vibe; and the somber picture Kaz is painting with his tenor sax leads; I'm going with a broken heart tear-jerking love story with a happy ending. Send it out, Kathy!
"It Hurts Me Too" (Hudson Whitaker) is one of those blues standards that most aficionados could name at least a handful of artists who not only covered it but covered it well. That said, I'm sure that both the original recording by Tampa Red and Elmore James's versions are in every one of those hands. Going forward, between Kathy's masterful vocals and Bill nailing the classic Elmore style slide, this rendition may very well make it into some of those hands as well.
After a slight chuckle, Bill opens this one with:
"Times like these are not the easiest days,
so don't forget, along the way. to be extra nice.
Pour on the sugar, pour on the spice.
You'll be in paradise, my advice, be extra nice"
Followed by Kathy adding:
"There's one thing we can do,
as we try to make it through, is be extra nice.
Pour on the sugar, pour on the spice.
You'll be in paradise, my advice, be extra nice"

So, by now you should not only know that this one is called "Extra Nice" but you should also know that it's a contagious, smile inducing, happy song. Along with other inspirational verses; it's pop sing-a-long vibe; and squeeze box leads; this well sung duet between Kathy and Bill is a welcomed feel-good tune.
Other songs on the excellent disc include: "My Mistake"; "Changing Lanes"; "Get A Hold Of Yourself"; "Henny Penny Blues"; "Suspicion" (Pompus/Schuman); "Hard Act To Follow"; "Animal Magnetism"; and "Anyone Who Knows What Love Is" (Seely/Arbuckle/Sheehan/Newman).
To find out more about Kathy Murray And The Kilowatts, just go to their website - www.kathymurrayandthekilowatts.com - and should you have not yet received your copy of "Fully Charged" for airplay, please contact Betsie Brown at www.blindraccoon.com. Remember, wherever you go and whoever you contact, please let them know The Blewzzman sent you.


Peter "Blewzzman" Lauro
Blues Editor @ www.Mary4Music.com
2011 Keeping The Blues Alive Award Recipient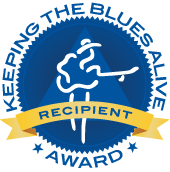 Angela Easley
"Rise"
Class A Records
Publicity: Blind Raccoon
By Peter "Blewzzman" Lauro © Feb 2022

At the age of thirteen, in her home state of Mississippi, Angela Easley most likely had no clue that winning that local talent contest she entered would ultimately lead to her relocating to Nashville. Since the prize was an opportunity to perform on the Grand Ole Opry stage and a recording session in Nashville, it was an apparent sign of things to come. A year later she was brought back to Nashville to record an all-original album titled "Country Angel", and there wasn't much looking back from there. Fast forward a few years and in addition to now being a regular fixture at Bourbon Street Blues And Boogie - one of the city's premier clubs, she's also just released "Rise" - her fourth collaboration with Nashville music producer Walter Scott.
"Rise" is an EP containing six original songs by singer, pianist and songwriter Angela Easley. For the project, Angela is joined by: producer Walter Scott on B3 Organ; Calvin Johnson on bass; Brian Czach and Marcus Finnie on drums; Randy Peterson on guitar; Billy Contreras on violin; Matthew Gros and Micah Holman on saxophone; Garen Webb and Roy Agee on trombone; Kiran Gupta and Jim Williamson on trumpet; Shelly Fairchild and Heidi Burson on background vocals; and the heavenly voices of the legendary Nashville Gospel quartet of Beverly, Deborah, Regina and Alfreda McCrary - a.k.a. The McCrary Sisters - on background vocals.
I've said it time and time again, there is nothing like a slow blues ballad being belted out by a powerhouse female vocalist. "I Can Let Go" is that ballad and Angela Easley is that vocalist. Not being familiar with any of her prior work, it took me all of the songs opening verse to say to myself 'Wow! This woman can sing." On top of that, contradicting the idea that you can't improve on perfection, the heavenly voices of the McCrary Sisters giving the song a hymnal effect, did just that. Additionally, with Angela's peaceful piano opening; Randy's stinging guitar leads; the precision rhythm groove Walter, Calvin and Brian - on the organ, bass and drums - are locked in; and the heated horn highlights of Matthew, Garen and Kiran; there's as much going on musically as there is vocally. Great opening number.
Taking us straight from the church to the cabaret is this dance floor filling smoker titled "Runnin' Out Of Time". Not for the weak of heart, this one is fast, furious and funky. It's indeed a three alarmer with the first being the fiery rhythm - this time led by Marcus on the drums; the second being the burning horns - featuring Roy and Jim on the trombone and trumpet; and the third being the flaming vocals - with backup from Shelly and Heidi. Hoping that someone she has her eye on would hurry up and make his move because she's running out of time, Angela's got the whole band in a feverish rush.
No pun intended, "Rise" addresses the rise of social injustices so rampant in this country. Angela's use of the word is aimed at inspiring an uprising against it in hopes that we will rise for equality, rise for unification and rise for justice. The powerful message is accompanied by equally powerful music
Other than a couple of short, melancholic sax riffs from Matthew, the first minute-and-a-half of "One More Last Time" is just Angela softly playing her piano and strongly singing her heart out. Then Calvin and Brian come in with a deep rhythm vibe, Randy adds some scorching guitar licks followed by more sullen sax, and just like that another slow blues ballad is giving me goose bumps. Being right in my wheelhouse, this is easily my personal favorite.
Other tracks on this excellent effort by Angela Easley and her talented bunch of musical accomplices include: "Don't Let The Devil Down" and "Crazy Rain".
To find out more about Angela Easley, just go to her website - www.angelaeasley.com - and should you have not yet received your copy of "Rise" for airplay, please contact Betsie Brown at www.blindraccoon.com. Remember, wherever you go and whoever you contact, please let them know The Blewzzman sent you.


Peter "Blewzzman" Lauro
Blues Editor @ www.Mary4Music.com
2011 Keeping The Blues Alive Award Recipient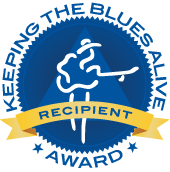 Scott Ramminger
"Live At 3rd & Lindsley Nashville"
Arbor Lane Music
Publicity: The Galaxie Agency
By Peter "Blewzzman" Lauro © Feb 2022

Had I not heard it from a reliable source, after being subjected to Scott Ramminger's hilarious sense of humor and zany sarcasm (or is it?), I'd have been wondering if "Live At 3rd & Lindsley Nashville" was actually recorded there. Seriously, I have no doubt that this wild and crazy guy would record the disc in front of a bunch of other characters in his basement and call it a live recording. Just wait, you'll see what I'm talking about the first time you nearly spit out your coffee while unsuccessfully trying to not laugh while swallowing. Of course, I'm exaggerating (errrr.... a little), Scott did indeed record the album live, over three of his shows, at 3rd & Lindsley in Nashville, TN.
"Live At 3rd & Lindsley Nashville" contains eleven original tracks with ten performed at the shows and a bonus studio track. In addition to his fabulous and funny storytelling, Scott Ramminger - who can blow the hell out of a tenor sax - is joined for the live shows by: James Pennebaker and Joe V. McMahan on guitar; Ger Hoffman on bass: and Maxwell Schauf on drums; and on the studio cut by Spooner Oldham on keys; David Hood on bass; Will McFarlane on guitar; and Doug Belote on drums.
"Thinking About You", is Scott's way of saying how much he misses the obviously smart woman who left him. Of course, not one of them remotely has anything to do with how sorry he is or how much he realizes he actually loves her, they're more about the fact that she's no longer there to make him a nice breakfast. Musically, the track features Scott and James sparring back and forth on hot sax and guitar leads with Ger and Maxwell locked into a tight and dynamite rhythm groove behind them.
So, she swept him off his feet in May and by Labor Day she poured his bottle out in the ocean; she threw his cigarettes in the trash; she sold his motorcycle; and gave away his stash. Back in May he was sure she was the one, but by Labor Day she exterminated all his fun. She had come to the conclusion that he liked "Living Too Fast" and I've come to the conclusion that he let her move in too fast. Besides James once again killing it on guitar, with the sultry sax leads Scott's blowin' and the rumba rhythm Ger and Maxwell are laying down, if there is a dance floor at 3rd and Lindsley, I'm sure it was full.
As he tells it, one of Scott's life's challenges is "It's Hard To Be Me". Should you be wondering why, allow him to explain:
"It's hard to be me, you don't realize,
the trouble I have, coming up with these lies,
it's hard to be me.....it's so hard to be me".
A catch for sure - LOL! Other than swapping out one smokin' guitarist for another - this time it's Joe - nothing's changed on this swingin' dance floor filler.
Similar to the idea behind that Little Charlie & The Nightcats' song where Rick Estrin sings about meeting his "Next Ex-Wife", this one has Scott Rammington looking forward to meeting "Someone New To Disappoint". As he proudly addresses his many shortcomings, there's no doubting his success.
The disc closes with the studio track titled "Come Valentine's Day". With the beautiful slow dance groove Spooner, Dave and Doug are in on the piano, bass and drums; the soft and smooth pickin' Doug's got going on on the guitar; and the steamy sax leads Scott's blowing in between his passionate and pleasing vocals; this one has all the makings of a beautiful love song..... as long as you don't listen to the lyrics. On the other hand, that's just what yer gonna have to do to 'cause I ain't sayin' no more - https://fb.watch/b6oldyM3fJ/
Other tracks on this most entertaining disc include: "Daisy"; "Lemonade Blues"; "Walk A Little Straighter"; "I Really Love Your Smile"; "More Than One Flavor"; and "This Town's Seen The Last Of Me".
Although I've.... excuse me, let me change that to although Scott's given the impression that this is a stand-up comedy act, make no mistake that along with all of those highly enjoyable, clever, extremely humorous and well sung lyrics there is a heck of a lot highly enjoyable and very well played blues music going on as well. This could actually be one of the best acts I've never seen.
To find out more about Scott Ramminger just go to his website - www.ScottRamminger.com - and if you haven't yet received your copy of "Live At 3rd & Lindsley Nashville" for airplay, please contact Gina Hughes of the Galaxie Agency at gina@thegalaxieagency.com. Of course, wherever you go and whomever you contact, please make sure you tell them their friend the Blewzzman sent you.


Peter "Blewzzman" Lauro
Blues Editor @ www.Mary4Music.com
2011 Keeping The Blues Alive Award Recipient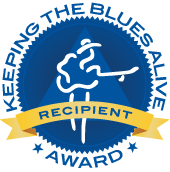 The Love Light Orchestra
"Leave The Light On"
Nola Blue Records
Release Date: February 18, 2022
Publicity: Blind Raccoon
By Peter "Blewzzman" Lauro © Feb 2022

"Leave The Light On" is the second, and first studio release from The Love Light Orchestra. Formed in 2016, the ensemble is loaded with a baker's dozen of extremely talented musicians who's musical M.O. has long been old school Memphis Soul. For this project, those maestros are: John Nemeth on vocals; Joe Restivo on guitar; Gerald Stephens and Al Gamble on piano; Tim Goodwin on upright bass; Matthew Wilson on bass guitar; Earl Lowe on drums; Marc Franklin - who also did the horn arrangements, Scott Thompson and Paul McKinney on trumpet; Jason Yasinsky on trombone; Art Edmaiston on tenor sax; and Kirk Smothers on baritone and alto sax. The album features nine original tracks and a Lowell Fulson cover.
With a side of some swing, "Come On Moon" is the disc's most traditional blues style track of the bunch. That, in part, is due to Joe's sometimes subtle, sometimes scorching, and all the time skillful guitar work; the deep rhythm groove led by Tim on the big ol' bass, Earl's deft drum work and some extra added bottom from the blowin' of Kirk's baritone sax; and, of course, John soulfully and powerfully belting out the hell out of the vocals.
Although B. B. King had a hit with the song in the early fifties and is often credited to it as well, "Three O'clock Blues" is actually a song that was written and recorded by Lowell Fulson in the mid-forties. That said, with the way John's stretching the song's lyrics, his slow and soulful delivery of them, and his improvisations, there no question he's offering homage to the King. Musically, with Joe's scorching slow blues licks, Al's piano leads and the full horn section - led by standout trumpet leads from Marc and Scott: it's got the feel of a B. B. Classic as well.
Yes, John's killing it vocally as he is on every other track; Tim and Matthew are again in their usual groove on the drums and upright bass; however, "Give Me A Break" really belongs to the brass section. With the heat that Jason, Art and Kirk are blowin' out on the trombone, tenor and baritone saxes behind them, Marc and Scott cause the thermostat to burst with their brilliant synchronic trumpet highlights. Horn section, take a well-deserved bow.
Hypothetically speaking of course, if The Love Light Orchestra were asked for a demo that showcased their vintage soulful sound, "After All" is what I'd expect they might send. Less than thirty seconds in, the listener would flat out know it's stuff like this that put the "old" in old school and the "real" in real deal. John's fabulous thirty-second mid-song whistling standout definitely brought me back to the early fifties. I grew up listening to one of the greatest whistlers I ever heard - my father. He'd spin his Frank, Tony, Ella and Dinah records on the Victrola and from start to finish he'd nail every note. Back then we lived in a non air conditioned three story apartment in Brooklyn, and with all the doors and windows open in the summer, half the block heard - and loved - him as well. Thanks for inducing that memory, John.
Along with the usual goings on, the disc's title track - "Leave The Light On" - is a swingin' shuffle that features the spotlight being set on Gerald as he lays down some of the disc's best piano work.
Other tracks on the most impressive project include: "Time Is Fading Fast"; "I Must Confess"; "Tricklin' Down"; "Open Book"; and "Follow The Queen".
During my fifteen or so years as a member of the Blues Music Awards nominating committee, because of so many worthy artists and entities, all of the several categories involving soul blues were always the most difficult for me to narrow the field to five. Having said that, if I were still a nominator, come 2023 - when "Leave The Light On" will be eligible - I'd have no difficulty here. This one would be on the top of my "Soul Blues Album", "Soul Blues Male Artist", "Band Of the Year" and "Instrumentalist - Vocals" lists.
To find out more about The Love Light Orchestra, just go to - www.lovelightorchestra.com/ - and should you have not yet received your copy of "Leave The Light On" for airplay, please contact Betsie Brown at www.blindraccoon.com. Remember, wherever you go and whoever you contact, please let them know The Blewzzman sent you.


Peter "Blewzzman" Lauro
Blues Editor @ www.Mary4Music.com
2011 Keeping The Blues Alive Award Recipient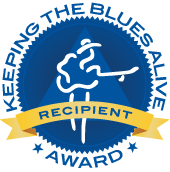 Val Starr & The Blues Rocket
"Healing Kind Of Blues"
Sandwich Factory Records
Release Date: January 21, 2022
By Peter "Blewzzman" Lauro © Jan 2022

Following her successful top 10 charting 2020 release - "Lighter Side Of The Blues", Val Starr wasted absolutely no time at all to release "Healing Kind Of Blues" - her sixth all original album.
For the project, the Blues Rocket Band consists of: Val Starr on lead and background vocals, and rhythm guitar; John Ellis on bass and slide guitar; Paul Farman on drums; Tim Brisson on lead guitar; and Frankie Munz on harmonica. Additional special guests include: Danny Sandoval on saxophone; Todd Morgan on organ, keyboards and steel drum keyboard effects; Horaccio Soccarras on congas and percussion; Debra Powers on piano; and Illana Katz Katz on fiddle. According to Val, many of the songs on this release touch upon to the challenges, advantages and humor that surround aging; and the affection she has for the blues and its wonderful community......in other words, they'll be songs that most of us will relate to.
Those of us who have visited Memphis - especially during the International Blues Challenge or the Blues Music Awards - will totally understand and wholeheartedly agree with everything Val says on "Ridin' That Memphis High". Although Val Starr gets the credit for writing it, the song is similar to a tale we've all told.....time and time again: Beale Street; Blues, BBQ; Vibes; Friendships; Camaraderie; and more. As a matter of fact, after many years of communicating with her via the Internet, Beale Street is where Val and I actually met for the very first time. Musically, John and Paul are doing a marvelous job on the moving rhythm; Tim and Frankie are fabulous on the guitar and harp leads; and Val, with her enthusiastic vocals, and a smile I can just tell she has on her face, is still - and always will be - ridin' that Memphis high.
I found the lyrics on this track to be so interesting that I just have to share some of them with you:
"Jazz just gets inside your head and Rock will make you crazy;
Country makes you want to cry and Reggae makes you lazy;
But the type of song that makes you sigh, and makes you shake and shiver,
Baby is the "Slow Blues Grinder"......
Gospel makes you want to pray, from morning until night;
New Age takes you far away and Punk gives me a fright; But the music that is my forte and brings my feelings out, Baby, is the "Slow Blues Grinder".......

Equally interesting verses contain references to Rap, Folk, Metal, Disco R&B and Pop. Vocally, I don't believe I've ever heard Val Starr sound any better than she does right here. Oddly enough, for some crazy reason, her presentation brought thoughts of Shirley Bassey singing "Goldfinger" to mind. Since the songs have absolutely no connection or resemblance, I guess it was caused by Val's similar intensity, range and amazing note holding ability. Musically, the song is indeed a slow blues grinder which means John, Paul and Todd were nailing the solid rhythm groove on the bass, drums and organ, and Tim was just killing with his scorching blues guitar licks. Back in the day when I used to be a nominator for the Blues Music Awards, it's this type of blues perfection that would get my nod for "Song Of the Year". Yes indeed, The Blues Rocket did rock it!
Being one who not only uses "The Blues Is My Passion & Therapy" as a signature in my emails, but has a T-shirt bearing the slogan as well - I firmly believe that Val hit the nail right on the head with the lyrics on "Healing Kind Of Blues". Along with singing lead, the addition of her very own melodic and harmonic background vocals takes this one to a whole other level. Additionally, the extra added rhythm coming from Horraccio on percussion, and the sizzling sax leads Danny's blowing - one of only two tracks they both appear on - take it another musical level as well.
As Val works her usual magic on vocals, "If You Ever Change Your Mind" features a handful of musical highlights, as well. First of all, it's the other track on which you get to hear Danny's smokin' sax leads; led by John's chest thumping bass lines, he and Paul are laying down some to the disc's best rhythm; and special guest Debra Power - who is fabulous throughout - puts on a smile inducing high end, right hand piano solo that nearly steals the show. Another excellent track.
Yes Val, "Age Is Just A Number" and you are "only as old as you feel inside" are legitimate takes on aging. But I gotta ask ya - why does the number have to be so high and why do only us old people use those expressions? This fun song features a rompin' rhythm from John and Paul; very lively harmonica leads by Frank; pretty cool guitar licks by Tim; tickling piano leads by Todd; and a collective uptempo vibe that would give even us baby boomers a desire to shake our aging booties.
Sassily using metaphors, similes, innuendos and downright truths, "Pretty Girl Blues" finds Val wondering why all the pretty girls always get their way? That said, as I look at the pictures of her on the front and back of the CD jacket, and recall the time spent with her in Memphis, I can honestly tell Val that many of those pretty girls will never have her fabulous smile. Another fun track with more of Val's excellent harmony vocals.
Once again, Val emulates what all of us IBCers, BMAers, festival goers, blues cruisers, club dwellers, etc, feel about the people who surround us at those happenings - they are "Blues Family". When Sister Sledge said it they meant it literally, but we are family as well. Of course, there is so much more going on, but the fact that this is the only track where you get to hear excellent work of Ilana Katz Katz on violin, means ya gotta give it a listen.
Other tracks on another excellent Val Starr & The Blues Rocket release are: "All About The Shuffle"; "Don't Love 'Em"; "Outside Looking In"; "Were Not Getting Older" and "Get Over It".
To find out more about Val Star & The Blues Rocket, just go to - www.valstarr.com - and should you have not yet received your copy of "Healing Kind Of Blues" for airplay, please email John Ellis at Jellis2003@yahoo.com. Remember, be it Val or John that you contact, please tell them the the Blewzzman sent you.


Peter "Blewzzman" Lauro
Blues Editor @ www.Mary4Music.com
2011 Keeping The Blues Alive Award Recipient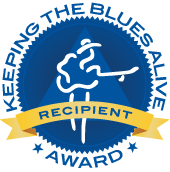 Peter Veteska & Blues Train
"So Far So Good"
Blue Heart Records
Release Date: January 21, 2022
Publicity: Blind Raccoon
By Peter "Blewzzman" Lauro © Jan 2022

There may be a few others but off the top of my head, aside from Peter Veteska & Blues Train, I can't think of any other blues bands that have six releases in a seven year span. Saying Peter's got that blues train running at full throttle is, by no means, any exaggeration at all.
If there were ever a reason to argue that a trio consists of four members, Peter Veteska & Blues Train is the band to do it with. The nucleus of the band is Peter Veteska on guitars and vocals; Alex D'Agnese on drums and background vocals; and Coo Moe Jhee on bass and background vocals. With that said, since "special guest" Jeff Levine on Hamond B3, piano and Fender Rhodes - who: appears on every track; is Peter's constant go to guy for a keyboardist; and is in the band more often than not - I rest my case. Other familiar guests to Blues Train fans on "So Far So Good", the bands sixth release since 2014, include: Jenny Barnes on vocals; Mikey Junior on co vocals and harp; Roger Girke on guitar and co and background vocals; Rick Prince on bass; Derek "Slim" Matterson and Gary Neuwirth on harp; Chuck Lambert and John Fernandez on vocals; Kimberly White on background vocals; Paul "Slideman" Boddy on slide guitar; Tommy LaBella on sax; Steve Jankowski on trumpet and Doug DeHays on sax and baritone sax. Of the album's twelve tracks, eight are Peter Veteska originals.
This original track is titled "I've Got The Blues This Morning" - but as Peter and Mikey tell it on the shared vocals - when the morning ends, the blues don't know it did. This is lazy, laid back, slow blues at its best. With Alex and Coo Moe in relaxed rhythm groove behind them, the track features finessed acoustic pickin' from Peter; delicate ivory ticklin' from Jeff; and subtle (a word I never thought I'd use to describe this man's style of play) harp blowin' from Mikey.
This killer rendition of "I Miss You So", a song by Gospel legend Rev. Morgan Babb, starts out with what might sound like your cell phone ringing. Don't answer it! The call is from Peter to Jenny and on it, the vocal banter between them is nothing short of masterful. As a matter of fact, as soon as I said those words I had a flashback to my review of Peter's last release - when he and Jenny blew me away on "Baby You Got What It Takes". In addition to their powerful vocals, this smoker features Mikey Jr blowing my mind, blowing his harp; Jeff Levine testifying on the B3 organ as to exactly why he's Peter's go to guy; and Peter himself, crushing it on a one minute long, song ending blues guitar tear. I guess by saying that listening to this five minute and sixteen second track for about thirty minutes, kind of tells you it was easily one of the very best.
Honoring blues legend James Cotton, Peter and Chuck Lambert team up for a raucous vocal duet titled "Young Bold Women" (Cotton & Hambridge). With Alex and Rick pounding out a dance floor filling rhythm on drums and bass, while singing about what these young bold women are capable of, Peter and Chuck literally sing themselves into a frenzy. Whats that, did someone say frenzy?.....Yes Jeff and Mikey, you guys are in one as well.
The second, and unfortunately the last, duet featuring Peter and Jenny is a song by Max Longmire, that was made famous by Guitar Slim, and pretty much covered by just about every blues band and some from other genres as well. Playing the blame game, this rendition features Peter and Jenny repeatedly tossing it's title - "You Give Me Nothing But The Blues" - at each other and making it sound so lovable. Speaking of lovable, loving her as I do, I so hope Jenny Barnes one day becomes this trio's fifth member. Musically, it's the only track that features the horn section and Tommy, Steve and Doug seized the moment by blowin' the hell out of 'em. Another of many killer tracks.
I hate to sound predictable, but it is what it is. With the title of this original track being "Low Down Dirty Blues" - just by saying that, regular readers of my reviews are already finishing this paragraph for me. That said, it is indeed my favorite of the lot; and with it's intense, organ led, slow blues rhythm; Peter's heartfelt, pain sharing vocals; and his scorching blues guitar leads; it truly is low down dirty blues at it's best. Simple as that!
With the opening verse to another original, titled "East Coast Blues", being:
"Just left Rockland Maine
Flyin' down 95,
Got my foot to the floor
Tryin' to make some time,
Gonna play some East Coast Blues, that's right."

Who else thinks that Peter and the guys just left the North Atlantic Blues Festival or some other Paul Benjamin related event? Wherever they may have played this smoker, I'm sure they had the crowd dancin', hootin' and howlin'. At a live show, the riotous rhythm Alex and Coo Moe were lashing out; combined with the riveting leads Peter, "Slideman Boddy" and Jeff were bashing out on the lead guitar, slide guitar and Hammond organ; could be nothing less than frenzy inducing. WOW!
Other tracks on another this - another monster, must have, Peter Veteska & Blues Train release - include: "Done With Bad Luck"; "My One And Only Muse"; "Lovin' Oven"; "Baby Please" (Wirmworth, Vivino, Merritt & Johnson); the title track, "So Far So Good"; and "Can't We All Get Along".
To find out more about Peter Veteska & Blues Train, just go to - www.peterveteskabluestrain.com - and should you have not yet received your copy of "So Far So Good" for airplay, please contact Betsie Brown at www.blindraccoon.com. Remember, wherever you go and whoever you contact, please let them know The Blewzzman sent you.


Peter "Blewzzman" Lauro
Blues Editor @ www.Mary4Music.com
2011 Keeping The Blues Alive Award Recipient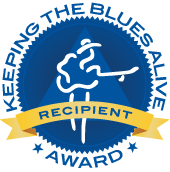 Mississippi MacDonald
"Do Right, Say Right"
Another Planet Music
Publicity: Blind Raccoon
By Peter "Blewzzman" Lauro © Dec 2021

Prelude
As I've often stated, other than to read the musician credits and track listings, I prefer to not read the CDs liner notes, or the one sheet accompanying the disc, until I've given the music a full listen. With that said, once I did get to the written word - on top of having heard a voice that sounded like a seasoned veteran - it validated my belief in the "You can't judge a book by its cover" and broadened my view of the "Every picture tells a story" sayings. You see, looking at the very flattering picture of Mississippi MacDonald on the jacket cover had me thinking he was a very young and, since I had never heard of him before, this was most likely a debut release; and since I was so far off on that, the story that pictures tell aren't always right.
Review
As I came to find out, "Do Right, Say Right" is three-time British Blues Award nominee Mississippi MacDonald's sixth release and since - at the age of eleven - his inspiration came from seeing Chuck Berry back in 1991, he is indeed a seasoned veteran. For this project, Mississippi Mac, on vocals and lead guitar, is joined by: Phil Dearing on keyboards and rhythm guitar; Elliot Boughen on bass; Mark Johnson-Brown on Drums; and Lucy Dearing on backing vocals. Of the discs ten tracks, nine are Oliver (Mississippi) MacDonald originals.
Had he said this before she left, it could have been interpreted as an apology and she may very well have stayed. However, Mississippi Mac saying "I Was Wrong", long after she's been gone, is nothing but remorse. With an emotionally soulful vocal presentation that kinda reminded me a bit of the late Bryan Lee, there's no questioning that some dues are indeed being paid right here. Musically, with Mac's smoking blues guitar licks; and Phil's fabulous keyboard work - which literally had me questioning why the horn section was not listed in the credits - leading a vibrant rhythm; the track takes on the feel of a B.B. King classic.
So, the sarcastic barbs his obvious soon to be ex tossed at Mississippi Mac definitely fall into the category of Satanical. His reply to the shock of hearing her say "I don't like your blues"; "You think you're a bluesman but you're way out of line"; "I don't like how you sing it"; and a relentless barrage of other uncomplimentary crap, was an irate "I 'Heard It Twice' the first time" followed by his guitar giving her a piece of its mind as well.... and at that point it was obvious this woman had no clue at all about real deal blues.
Although the title of this song is "Drinker's Blues" and not "It's Five O'clock In The Morning" in many ways it pays homage to B B's song with of earlier time frame. Back at that 1991 show in Plymouth Pavilions, it may have been Chuck Berry who swayed Mac toward the blues but there's no doubt that the "King of the Blues" was a huge influence on his style. With Elliot, Mark and Phil in that mesmerizing slow blues groove; Mississippi Mac showcasing masterful vocal and guitar skills and Lucy adding a hymnal vibe on the background vocals; this is real deal, old school blues at its finest. Where is that dumb woman from the last song, I wanna slap her upside the head?
From the stories I've heard and the things I've witnessed over my many years of being a fan of live music, I've got to think that just about every musician - regardless of the genre - has on more than one occasion said, "That's It I Quit". Hearing Mac's tales ranging from personal preparations, to loading up the vehicle, to setting up and breaking down - sometimes with never having played because the gig was double booked, and other job description mishaps, it's no wonder. Admittedly, Mississippi Mac has said "That's it, I quit! I ain't taking any more of this.... inconvenience." Another excellently written, excellently sung and excellently performed track by this very impressive quartet.
Along with the disc's always awesome rhythm, and Mac's always soulful vocals, this track features some of its best guitar work. The song is titled "If You Want A Good Cup Of Coffee", and it has absolutely nothing to do with that delicious cup of Joe that can be had at your local Starbucks.
Since I just told you that I just heard some of the disc's best guitar work, keep that thought process going. This one's called "Keep Your Hands Out Of My Pocket" and it's straight up, in your face, scorching slow blues at it very best. Yeah.... Mississippi MacDonald just outdid himself.
Epilogue
Knowing that Mississippi MacDonald's previous releases were with some other bands and ensembles leaves me with the following two thoughts: First, although I haven't heard those other releases, from what I just heard on this one, this band needs to stay intact and, doing the work of: a guitarist; a pianist; an organist; a trumpeter; and a saxophonist; Phil deserves a raise (lol); Second, Since I haven't heard those other releases, I am now on a mission to do so.
To find out more about Mississippi MacDonald, just go to - www.mississippimacdonald.com - and should you have not yet received your copy of "Do Right, Say Right" for airplay, please contact Betsie Brown at www.blindraccoon.com. Remember, wherever you go and whoever you contact, please let them know The Blewzzman sent you.


Peter "Blewzzman" Lauro
Blues Editor @ www.Mary4Music.com
2011 Keeping The Blues Alive Award Recipient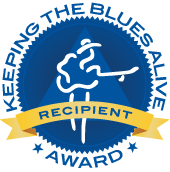 Click Here To Return To The CD Review Index
Click Here For The Blues Portal
Click Here For The Indie Portal
Click Here To Visit Our Music Gift Shop


---
Want your CD reviewed?
Click HERE to email us for information.






*All logos and trademarks in this site are property of their respective owner.
Additional content © 1998-2022 Mary4Music.com. All Rights Reserved.