Blues CD Reviews 91


Mean Old Fireman and the Cruel Engineers
"Dumpster Fire"
Self Released
Release Date: 9/23/2021
Peter "Blewzzman" Lauro © August 2021

I first met the Mean Old Fireman, a.k.a. Ned Bolle, in 2018 at the "Blues Speed Networking for Musicians and Industry" seminar put on by the Blues Foundation during IBC week. It's a workshop in which IBC participants are invited to participate in networking opportunities/mentoring sessions with blues professionals across all areas of the music business. It's set up like a speed dating event where every ten minutes a bell goes off, and the participants must then move to the next professional they have registered to see. My agenda consisted of discussing the importance of providing often overlooked information on album jackets that are very helpful to reviewers. It was my first time mentoring and Ned was my first registrant. Since that time, both of Ned's releases have left absolutely no guessing as to who wrote the songs; which of the three listed guitarists are doing what, and on which tracks they are doing it on; which tracks each of the two bass players are playing on; etc; etc. In retrospect, I can now say Ned got a "A" in my class... lol.
"Dumpster Fire" is the second release from Mean Old Fireman and the Cruel Engineers, with four of the disc's ten tracks being originals - some of which come from Ned's real life experiences as a first responder. Although he's not really old and certainly not mean, Ned Bolle is indeed a fireman in the Boston, MA area. Musically, he plays slide guitar, guitar, banjo mandolin, bass, percussion, and sings the lead vocals. The Cruel Engineers consist of: Joey Pafumi on drums and percussion; John Wadkins on keyboards; Marty Phillips on saxophones; Dana Andrews on harmonica; Lou Spagnola and Rick Plourde on bass; Christina Lacoste and Chat de Rouelle on backing vocals; "Shockwell" Morency on backing vocals and percussion; and Toby Soriero (of Rosedale Junction, reviewed in March) on lead guitar.
Saying "Tour 3", the disc's opening track is a Ned Bolle original, just doesn't quite cut it. Perhaps, telling you that the song was inspired by characters - some civilians and some co-workers - that Ned came in contact with during his field internship while working tour 3 on an ambulance that covered the East New York neighborhood of Brooklyn, NY; further explaining that tour 3 is the midnight shift and that East New York, plagued by poverty and drug addiction, has the borough's highest crime rate and is commonly called its murder capital; may give you more insight as to how original the song actually is. Musically, the dramatic rhythm feel Joey and Rick are laying down on the drums and bass, along with the eerie vibe created by Dana's harp leads and Ned's slide guitar chords, are the perfect accompaniment for Ned's gravely and gruff vocal presentation which encompasses the tiresome and worrisome mood that I'm sure a shift like this is conducive of.
This original track, titled "McArthur's Cunning Ruger" is a satirical approach to a very true story. The title combines McArthur Wheeler, a Ruger wielding bank robber who Ned says "is an unmistakable man, a little short on smarts but he did have a plan"; and Dunning & Krueger, researchers of "Why People Fail to Recognize Their Own Incompetence" - case in point, McArthur Wheeler. The fact that this dude rubbed lemon juice on his face because knowing that lemon juice could be used to make invisible ink, he figured it would have the same effect on his face, making it invisible to surveillance cameras is hilarious enough, but hearing Ned tell it is a flat out riot. Not that it needed it, but adding Marty's scorching sax and the extra rhythm of Shockwell's percussion work definitely put a little more smoke (no pun intended) into this one.
For as long as I've been listening to the blues, I honestly believe I've heard every description of what's caused them. Some, like "my baby ran off with my Muddy Waters records" were clever, and even if they were true - quite lighthearted; while others, that came from real life experiences about tragic incidents, were indeed painful to hear. That said, I'd have to do some serious digging to find one as gut wrenching as what Ned describes on "Got No Spoons", a song he wrote from his twenty-two years of seeing way too many lives destroyed by the opiod crisis. The true story being told here is of a father finding his 'baby daughter' overdosing in the gutter. Although Ned was able to prevent the young woman from dying, it's her father's belief that the Narcan didn't save her, it just kept her alive. The songs gripping lyrics end with dad's powerful message to his daughter's doctor... "They say that no man can judge, I gotta leave that to old Saint Pete. But if our paths should ever cross, I'm gonna make damn sure you two meet". Having no children of my own, the tears that are now rolling from my eyes have me feeling that poor man's pain. On a much brighter note, the lead guitar work by Toby, that starts at about one minute into the song then turns into a mind blowing minute-and-a-half solo that in addition to being the disc's best guitar work - could very well be the best I've heard since reviewing his "Stompin' On The Front Porch" CD back in March of this year. Then, having been inspired by Toby, Ned breaks out into his own minute-and-a-half slide guitar solo that in spite of the tears in my eyes, put a huge smile on my face. Worthy of my ultimate compliment, let me now say that if I were still a nominator, "Got No Spoons" would most definitely appear on my "Song Of The Year" ballot.
"Cold Women With Warm Hearts" is a cover of an obscure Albert King song. Oddly, but certainly not disappointingly, instead of string bending guitar leads, the musical highlights on this rendition include fabulous piano and saxophone leads by John and Marty, well fitted slide guitar leads by Ned and of course a powerful rhythm from Joey's drums and Lou's bass.
Being a big fan of J. B. Hutto, Ned wanted to make sure he included a song of his on the disc. The one he chose was "Too Much Alcohol" which was actually popularized by Rory Gallagher. That said, with Rory's rendition being a solo on a resonator, the Mean Old Fireman and the Cruel Engineers are rockin' it like J. B. did on his original. Giving the song a 2020 vibe, Ned's reasoning for sucking down all that booze is to "kill the virus off".
The liner notes about this track said "If you're gonna play a song about a car, it needs to move." Saying that the guys delivered on that statement, along with telling you the song is titled "Rocket 88" (Jackie Brenston/Ike Turner), should pretty much be all you need to know.
The disc closes with the last of its original tracks and it's titled "Outrun The Blues (Album Version)". On the one sheet, Ned proudly boasts that on their streaming services, the single version of this song is their most popular. He also says that you'll only know why after you listen, but I'll just go ahead and tell you that with it's frantic rhythm; wailing horns; piano keys that are being pounded, not tickled; guitars getting shredded; and boisterous backing and lead vocals; it's a full scale three alarmer (again, no pun intended).
Other tracks on this dynamite disc include: "Barefootin'" (Robert Parker); "Stack O Lee", a.k.a. "Stagger Lee" - a song that depending on where you look could be credited to any one of a dozen people and spelled differently that many times as well; and "Your Mind Is On Vacation" (Mose Allison).
To find out more about the Mean Old Fireman and to get a copy of "Dumpster Fire" for airplay, just go to - www.meanoldfireman.com. When you do, please tell Ned that his friend the Blewzzman sent you.


Peter "Blewzzman" Lauro
Blues Editor @ www.Mary4Music.com
2011 Keeping The Blues Alive Award Recipient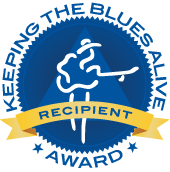 Altered Five Blues Band
"Holler If You Hear Me"
Blind Pig Records
Publicity: Blind Raccoon
Peter "Blewzzman" Lauro © August 2021

With "Holler If You Hear Me" being the band's sixth release, there should be a heck of a lot of hollering going on out there in the blues community because by now, everyone from the genre's most serious enthusiasts to the casual listener should have heard the Altered Five Blues Band. As a matter of fact, with that many top notch releases; a stable ensemble of very talented musicians; constant well written and well performed songs; a producer like Tom Hambridge; and working with the likes of Blind Pig Records and Blind Raccoon Publicity; Altered Five Blues Band seems set to be a perpetual force to be reckoned with when it comes to the blues.
As they have been for some time now, Altered Five are: Jeff Taylor on vocals, Jeff Schroedl on guitar, Mark Solveson on bass, Raymond Tevich on keyboards and Alan Arber on drums. For this project, the amazing Jason Ricci was brought in as a special guest to blow some harp on five tracks. Produced by Tom Hambridge, "Holler If You Hear Me" contains thirteen all new and original tracks that pretty much cover all of the blues' sub-genres. Having heard all of their previous releases and having reviewed several of them as well, put me on record as saying "Holler If You Hear Me" is the band's best.
While reviewing the Altered Five Blues Band's last release, I mentioned that the disc's title - "Ten Thousand Watts" - could have easily been the band's name as well. Following my reasoning, "Holler If You Hear Me" opens with the guys putting on a most powerful presentation of the title track. It's a rhythm fueled rocker with Mark and Alan pounding it out on bass and drums; Jeff Schroedl and Raymond wailing on guitar and piano leads; and with wailing being synonymous with what Jason usually does on harmonica, he's doing some of that here, as well. Then there's the big guy - and although the word "big" does describe his stature as well, I'm referring to Jeff Taylor's voice - robustly belting out the vocals. Typical Altered Five Blues Bands M-O.
Much to my delight, the guys are as good on low down, gut wrenching, soul bearing blues as they are at those rock, 'em sock 'em, blues smokers. "Holding On With One Hand" is one of a few tracks that will indeed testify to that. While the rhythm section is in that precise slow blues groove and Jason's adding a few stinging harp leads behind them, it's the Jeff's that are absolutely killing it on this one. With an abundance of emotion, there is no questioning Jeff Taylor's sincerity as he sings his heart out in hopes of clinging on to the last threads of a failing relationship; and just as Clapton did on that Beatles song, as he makes his guitar weep, Jeff Schroedl is obviously feeling the pain, as well.
"He's got pinstripes, a place in Mexico and a Maserati just for show. That Mr. Park Avenue has sure got a lot of dough. Sadly, the downside to that, and other clever and amusing similes, is that he's "All Suit, No Soul". With the funky rhythm groove Mark, Raymond and Alan are laying down on the bass, keys and drums, and the smokin' guitar leads Jeff Schroedl is banging out, this one is a sure dance floor filler.
In my opening paragraph I used the words 'well written songs' and "Clear Conscience, Bad Memory" fits right into that group. The interesting thing about the song is that until you hear all of it's lyrics, you'll never quite know how polarizing those two things can be.
"In The Name Of No Good" is another fast paced smoker that's a perfect fit for the Altered Five Blues Band's songbook. On top of fabulous instrumentation - led by killer organ work from Raymond - the song's lyrics actually offer some good advice to men that women should also hear. As a matter of fact, later on I'm going to play it for the Blewzzlady and instruct her to pay close attention to the part that says "Sometimes, every man should live it up in the name of no good". After I get out of the hospital I'll let you know how that went.
The disc closes with a "Big Shout Out" to everybody who built the blues. It features the band in an all out jam mode smoker that may very well be the disc's best musical track. In the meantime, Jeff T. pays homage to "just a few" of the genres pioneers and legends by naming forty-one of them. A very nicely done presentation indeed.
This is another excellent slow blues number that features Jeff Taylor melancholically placing a 'warning' sign around his own neck. Wearing his heart on his sleeve as he openly confesses his many downfalls, he flat out tells a woman worthy of a better man than himself that she'd better "Leave Before I Let You Down".
Other tracks on this excellent release include: "Guilty Of A Good Time"; "If You Go Away (She Might Come Back)"; "Full Moon, Half Crazy"; "Where's My Money?"; "I Got All I Need"; "Fifteen Minutes Of Blame".
To find out more about the Altered Five Blues Band just go to - www.alteredfive.com - and should you have not yet received your copy of "Holler If You Hear Me" for airplay, just contact Betsie Brown at - www.blindraccoon.com. Wherever you go and whomever you talk to, please tell them that the Blewzzman sent you.


Peter "Blewzzman" Lauro
Blues Editor @ www.Mary4Music.com
2011 Keeping The Blues Alive Award Recipient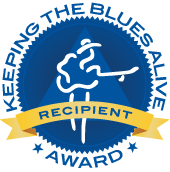 The DogTown Blues Band
"Search No More"
RVL Music
Peter "Blewzzman" Lauro © August 2021

"Search No More" is the The DogTown Blues Band's third release. Members of the band include: Bandleader Richard Lubovitch on guitar; Kaspar Abbo on vocals; Bill Barrett on chromatic harmonica and vocals; Wayne Peet on organ, piano and keyboards; Trevor Ware on upright bass; and Lance Lee on drums. For this project special guest Marcus Watkins adds his guitars to several tracks.
Of the disc's ten tracks, one is an original of Richard's, one is a standard from the seventies, and eight are classic blues songs. The band's motto is that they like to put a little jazz into their blues and a little blues into their jazz. Reading their impressive and diverse bios, it'll be pretty clear how that came about.
The disc opens with a swingin' rendition of a Percy Mayfield song that literally describes the groove the band is laying down. Yes indeed, The DogTown Blues Band are "Cookin' In Style". Pulling double duty on the track, Bill's doubly impressive with some killer harp blowin' and silky smooth vocals. Now after just the first time ever hearing him play and sing, I'm not quite yet ready to compare him to a Kim Wilson, but Bill sure did make Kim come to mind. In the meantime, the rest of the band's nailing a rhythm that's sure to fill the dance floor. Excellent opening track.
On this particular track, I'm going to take the liberty to say that the band put a little rock 'n' roll into their blues. With Bill back at it on harp and vocals - but at a much more rapid pace, Lance, Trevor, and Wayne are lighting it up on the drums, bass, and organ, with one heck of a rugged rhythm. When I tell you this one was a smoker, "You Better Believe It" (Paul Gayten).
So when your one sheet tells me that you've got some 'classic blues' songs on your disc, you better show me some legendary names. Okay! Willie Dixon works. On this very well done rendition of Willie's "You Shook Me", the guys prove they're capable of getting way down and very dirty with some classic slow blues. Starting things off just as these kind of songs call for, Richard opens it up with a full minute long scorching blues guitar intro that I never wanted to end. As it did, Kaspar came in singing his heart out with a gut wrenching, emotional vocal performance that - with the help of Wayne's hypnotizing organ vibe - raised the song to hymn level. On top of all that... well actually, behind all that, Trevor and Lance are right where they should be - locked into a quite tight rhythm groove.
Richard's original track is an instrumental titled "All Night", and right here is where you'll get a big dose of that 'little bit of jazz'. With percussion and rhythm abound, Richard stands right in the middle of it all and puts on a dazzling guitar performance.
The title track, "Search No More", comes to us from the pen of the legendary Jimmy "Louisiana" Dotson (if you want to read a who's who list of blues royalty, check out some of the giants he's played with...but not now, later). Now you already know the song's not his, but I've got to tell you, Kaspar owned it on this vocal performance. Reeking of sincerity and emotion, when I heard him sing... "If you need someone to love you, with all his heart and soul. If you want love and understanding, to be yours to have and to hold. Search no more my little darling, 'cause I'll be yours, oh yes I'll be yours"...my heart melted and I was wishing I had a sister to introduce him to. Equally powerful was the instrumentation; with Lance being the star, a profound drum led rhythm and special guest Marcus, proving why he deserved being asked to take the lead on this one, with blistering blues guitar licks; everything came so perfectly together.
I have never done a review of an album that contained an old school R&B style blues song without saying something about that song, and since I'm crazy about them, I most likely never will. That said, this one is called "Glory Of Love" (Billy Hill), and depending on how old you are, you may have heard it covered by dozens of artists. As a matter of fact, if you're real old you may remember Benny Goodman having a number one hit with it back in 1936. My philosophy on covering monumental songs like this is plain and simple - do them justice or just don't do them. DogTown Blues Band, with a masterful vocal performance by Kaspar and an immaculate piano performance by Wayne, thank you for nailing it.
Other tracks on this excellent release include: "River's Invitation" (Percy Mayfield); "Miss Ann" (Johnson/Penniman); "I Wonder" (Cecil Grant); and the Doobie Brothers smash hit, "Long Train Coming" (Tom Johnston).
To find out more about The DogTown Blues Band just go to - www.thedogtownbluesband.com - and should you have not yet received your copy of "Search No More" for airplay, just email Richard Lubovitch at - rlubovitch@hotmail.com. Wherever you go and whomever you talk to, please tell them that the Blewzzman sent you.


Peter "Blewzzman" Lauro
Blues Editor @ www.Mary4Music.com
2011 Keeping The Blues Alive Award Recipient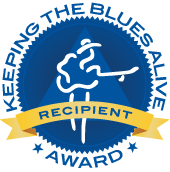 Johnny Tucker Featuring
Kid Ramos And The Allstars
"75 And Alive"
A HighJohn Records Production,
released via Blue Heart Records
Publicity: Blind Raccoon
Peter "Blewzzman" Lauro © August 2021

Let me cut right to the chase here, "75 And Alive" by Johnny Tucker Featuring Kid Ramos And The Allstars, is the kind of stuff us purists thirst for. If this release isn't on the ballot of every award category that includes the words "Traditional Blues", then the organizations sponsoring those ceremonies need to strongly consider revamping their nominating committees. As a matter of fact, back in the day when Mary4music was giving out "The Blewzzy Awards", I'd tell you that with five months left to go in the year, this is the one to beat.
Johnny Tucker featuring Kid Ramos And the Allstars are: Johnny Tucker on vocals; Kid Ramos on guitar; Carl Sonny Leyland on piano; John Bazz on standup and electric bass; Jason Lozano on drums; Bob Corritore on harmonica; and Ron Dziubla on horn arrangement and saxophone. Of the disc's twelve tracks, ten are Johnny Tucker originals.
For all intents and purposes, I could easily go straight down the line as I mention the songs, because each and every one is one of the disc's highlights. However, like it or not, I'm going to have to do some editing.
Right out of the gate the guys come out smokin' on a swingin' shuffle titled "All Night Long, All Night Wrong". Exactly two seconds in, with Kid working his usual magic on the guitar; and Ron and Carl's sax and piano leads adding fuel to the smoldering rhythm that John and Jason are laying down; the guys are right at the top of their game. At this point, the song that would have been a killer instrumental in itself, was taken to a whole other level once Johnny started belting it out on the vocals. Just as things get really cooking Johnny lets out a loud howl, and I'll be damned if he didn't take the words right out of mouth. Interestingly, the very first line of Bill Dahl's liner notes states that... "Voices like Johnny Tucker's barely exist anymore in today's guitar dominated blues world"... Then you hear him sing and you're thankful his does.
Shortly after it registered that "There's A Time For Love" was going to be a slow and bluesy ballad, I immediately started it over so that I could give it the attention that these kind of songs demand - and receive - from me. That's when I noticed that it was six minutes long, and with this being the kind of stuff I can listen to all night long, the smile on my face broadened. Somehow, in someway, I feel that without saying a word about the instrumentation I kind of just told you all about it. Yeah, I know you got it.
Staying right in my wheelhouse - and obviously in theirs, as well - the guys are nailing it on this old-school fifties style R&B number called "If You Ever Love Me". Being led by a fabulous Fats Domino vibe Carl's got going on at the piano, the rhythm section is in a serious "stroll" inducing rhythm - I can even see the line forming from here. Letting out several more howls and saying "I liked-ed that, I liked-ed that" at songs end, even Johnny himself was quite crazy about this one. Another WOW! track, for sure.
In addition to styles of the genre having words like rock, soul, etc in front of the word blues, having cities like Memphis, Texas, etc. in front of it is also quite common. While listening to "Can't You See", if I gave a nickel to anyone who didn't think Chicago, I'd be a poor man for sure. In addition to this one featuring Johnny growling and howling out the blues while making an occasional trip to the vocal basement; lots more bottom coming from the rhythm section; and the typical guitar and piano leads you'd expect (although Kid and Carl are certainly not typical); the track also features Bob Corritore wailing on harp. So, this NOT being a review of his, I won't get too carried away but, taking a look at all of the artists he's featured on his countless "Bob Corritore and Friends" CDs, a tip of the hat is surely deserved. This cat knows his traditional blues.
Although Johnny is indeed a master vocalist, I appreciated the fact that with all the amazing musicians gathered to back him up, that the producers saw fit to included a pair of instrumentals. The first, and more ambitious of the two - which are both written by Kid - is titled "Snowplow". It's an up-tempo track with Carl, John, and Jason in a dynamic rhythm groove, and with Kid and Ron laying down and blowing out, smokin' guitar and sax leads. The second is titled "Hookline" and it's a bit more of a laid back shuffle that features some fabulous slide guitar by Kid; great high end Jimmy Reed style harmonica blowin' by Bob; more great high end, left hand, piano leads by Carl; and a perfect rhythm groove by John and Jason that seemed to keep everything in check.
So with six other outstanding tracks that I can tell you about, I honestly don't see a need. Most of you were already wanting to get your hands on the album while reading my opening paragraph and the rest of you were probably ready once you got to the paragraph listing the credits. Had I been the reader and not the writer, that sure would have done it for me.
With that said, those other outstanding tracks are: "What's The Need"; "Treat Me Good"; "What's On My Mind"; "Dance Like I Should"; "Have A Good Time Tonight"; and "Gotta Do It One More Time"......which I'm hoping means Johnny's already got his mind set on release number three.
To find out more about Johnny Tucker just go to - www.highjohnrecords.com - and should you have not yet received your copy of "75 And Alive" for airplay, just contact Betsie Brown at - www.blindraccoon.com. Wherever you go and whomever you talk to, please tell them that the Blewzzman sent you.


Peter "Blewzzman" Lauro
Blues Editor @ www.Mary4Music.com
2011 Keeping The Blues Alive Award Recipient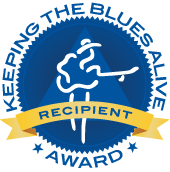 Rodd Bland and the
Members Only Band
"Live On Beale Street:
A Tribute To Bobby 'Blue' Bland"
Nola Blue Records
Publicity: Blind Raccoon
Peter "Blewzzman" Lauro © August 2021

If everything in the above header reeks of familiarity, you certainly know your blues. From the iconic surname; to the band name; to the album's name; and even the recording's location; it's all already happened. Yep, it's reality, not a Déjà Vu. Rodd Bland, of course, is the son of the legendary Bobby "Blue" Bland; the Members Only Band is named after one of Bobby's biggest hits, "Members Only", off a 1985 album with the same name; the album's title is borrowed from Bobby's 1998 "Live On Beale Street"; and, of course, both of these recordings were done in locations on Beale Street, in Memphis, TN.
With this being a tribute to his dad, Rodd Bland's recording is appropriately titled "Live On Beale Street - A Tribute To Bobby 'Blue' Bland". It was recorded in May of 2019, during the week of the Blues Music Awards, at an afternoon showcase in B.B. King's on Beale Street, in Memphis.
For this session, Rodd Bland - on drums - brought in a lineup of musicians whose common denominator was having worked with his father at one time or another. They are: Jerome Chism and Ashton Riker on vocals; Jackie Clark on bass; Harold Smith on Guitar; Chris Stephenson on keyboards and vocals; Marc Franklin and Scott Thompson on trumpet; and Kirk Smothers on saxophone. Not wanting to use Bobby's mainstream work, Rodd chose to record six songs from earlier in Bobby's career.
The show opens with "Up And Down World" (V. Morrison/Don Robey) and although there probably isn't a singer in the world that would ever be mistaken for Bobby "Blue" Bland, Chris' super soulful vocal style does offer up some similarities. As you'd expect from a band leader who isn't a vocalist but one heck of a drummer, along with lots of horn support, the track does feature Rodd leading a drum rich rhythm.
So when you're listening to an album that pays homage to arguably one of the best vocalists ever, it should be obvious you'll be hearing some masterful singing, right? Right! This time that masterful singing comes to you by the fabulous voice of Ashton Rikers as he belts out the blues on one of everyone's favorites - "St. James Infirmary" (I. Mills) - a song which also appeared on Bobby's "Live On Beale Street".
"Soon As The Weather Breaks" (R. Bland/ M. Evans/V. Pea) features The Members Only Band decelerating some and settling into a scorching slow blues groove. Being the third vocalist on the show, like the two before him, Jerome makes it quite clear he came to sing his heart out - and from this listeners standpoint, there's no better way to do that than with a slow and low down blues song. Although the rhythm section - especially when an organ and a horn section are involved, give these types of songs their pulse - it's generally the vocals and guitar that steal them. With that said, Harold - who is crushing the scorching blues licks - is easily at his disc's best. Yeah, this track was as well.
The show closes out with a song that most likely ended the night with a jam packed dance floor. It's titled "Get Your Money Where You Spend Your Time", (T. Tate) and calling it funky would be a major understatement - this one's funk on steroids. On his third consecutive vocal performance Jerome defines the meaning of soul; Rodd's been on a drum rampage since the song started; with Chris lighting up the organ and Marc and Scott firing up the trumpets behind him, Kirk rips off an eye openin', ear poppin' sax lead; and at songs end, while putting on his best effort yet, Jackie is plain spanking the hell out of his bass. That's how you send a crowd home.
Other tracks on this great live recording include: "Sittin' On A Poor Man's Throne" (R. Hiller/B. Mononen/R. Wamil) and "I Wouldn't Treat A Dog (The Way You Treated Me)" (D. Walsh/M. Omartian/ M. Price/S. Barri).
Somewhat of a bittersweet thought for me is the fact that these particular showcases at B.B. Kings that started in February, 2017 and ran through 2019 originally took place during the International Blues Challenge and not only was I present at them all, I actually emceed one. Ironically, when this was recorded during BMA week in 2019, it was the first one I missed in nineteen consecutive years. Oh well, there's a blues song in there somewhere.
For more about Rodd Bland just go to his website - www.rbandthemob.com -and should you have not yet received your copy of "Live On Beale Street - A Tribute To Bobby 'Blue' Bland" for airplay, just contact Betsie Brown at - www.blindraccoon.com. Wherever you go and whomever you talk to, please tell them that the Blewzzman sent you.


Peter "Blewzzman" Lauro
Blues Editor @ www.Mary4Music.com
2011 Keeping The Blues Alive Award Recipient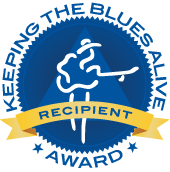 Grainne Duffy
"Voodoo Blues"
Self Released
By Peter "Blewzzman" Lauro © July 2021

Grainne Duffy is an Irish guitarist, singer and songwriter who is based in Monaghan, Ireland. The one sheet that accompanied the the disc tells us that her music is "blues, soul and Americana, and is enriched with some delicate country and pop elements". Since many listeners may interpret what they hear a bit differently, this listener is going to take the liberty of adding rock into that mix.
Over the past dozen or so years, Grainne has performed at many major European festivals from as close to home as the UK, to as far away as Bulgaria, with events in several countries in between. Not making continental divides an issue, Grainne's also performed in Australia, India and Canada. Her passport does indeed make quite the resume'. Hopefully, this and other promotional work being done to support this release, will get the stamp of some U. S. cities added to that passport.
Since her first, in 2007, "Voodoo Blues" is Grainne Duffy's fourth release. Along with Grainne - on guitar, acoustic guitar, vocals and backing vocals - other musicians on the project include: Paul Sherry on guitar; Dale Davis on bass; Troy Miller on drums and Hammond organ; and Ronan Morgan on backing vocals. The disc contains ten all original tracks that were penned by Gráinne and Paul.
Things kick off with the title track - "Voodoo Blues". Between her gritty guitar intro, and her lead and backing vocals, it should take you exactly thirty second to become a fan. At that point, Dale and Troy join in...excuse me, I mean Dale and Troy barge in with a most aggressive rhythm, and Paul absolutely lights it up on the lead guitar. As I said in my interpretation earlier, this one's very well done, smokin' and rockin' blues.
Not too long into the next track I listened to, another line off of the one sheet came back into my mind. That line claimed that "this album presents powerfully, the very strong identity of Grainne Duffy." That said, with masterful voice control and pretty much unlimited range, hearing her belt out "Mercy" will truly testify to that.
Between a bit of twang on Grainne's opening guitar intro and her singing the catchy, repetitive chorus line, this one's got some of that "delicate country" vibe. As a matter of fact, even the title - "Blue Skies" - the kind you'd expect to find out on the open range, kind of hints of country. Hearing Grainne's vigorous presentation of the lead and harmony back up vocals on the chorus line brought to mind seeing the camera pan into the crowd, as a popular country artist performs a well known hit, and seeing all the cowgirls proudly and loudly singing along with raised hands. It's a sure bet this happens at Gráinne's live shows, as well.
A balled titled "Don't You Cry For Me" is surely the disc's most traditional blues track, and as my readers already know, I'm a sucker for a woman vocalist belting out a bluesy ballad. Although not putting the power totally aside, this one showcases Grainne's soulful and emotional side. Ditto for the band. Led by a spectacular Hammond organ performance by Troy (also on the drums), he and Dale are in a monster rhythm groove.
"Roll It" is a smokin' rhythm fueled shuffle that's led by what could arguably be Dale and Troy's best performance on bass and drums. I'm sure that at live shows, this one is the band's dance floor filler. Additionally, for me, it was the disc's replay special. At under two-and-a-half minutes, I need a lot more of this one.
This one's called "Wreck It Up" and although it isn't about what the band does to buildings during live shows, it very well could be. I'm also thinking that Paul may have mistakenly thought the song was title "Shred It Up" 'cause that's exactly what he's doing on guitar.
Other tracks on this very impressive release include: "Shine It On Me"; "No Matter What I Do"; "Tick-Tock"; and "Hard Rain".
To find out more about Grainne Duffy just go to her website- www.grainneduffy.com - and should you like to receive copy of "Voodoo Blues" for airplay, just contact Boris Totev at bteoso@gmail.com. In addition to telling whomever you talk to that the Blewzzman sent you, also tell them that once they get that "Miami, U.S.A." stamp on their passports, I've got just the place for them to play.


Peter "Blewzzman" Lauro
Blues Editor @ www.Mary4Music.com
2011 Keeping The Blues Alive Award Recipient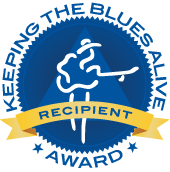 Amaury Faivre
"2020"
Self Released
By Peter "Blewzzman" Lauro © July 2021

Since over the last twenty years he's played on some eight hundred stages, in twelve countries on three different continents, there is a chance that some of you may be familiar with a French blues artist named Amaury Faivre. If by chance you were at one of those performances, you most likely saw him playing as a duo, with a full electric band, or even with a symphony orchestra. All that, of course, was prior to the Covid-19 pandemic. During lock down - while most of us were eating and watching Netflix - Amaury wrote eleven new songs; did all the musical arranging; produced, mixed and recorded the project on which he sings, plays harmonica, guitars, mandolin, banjo, and percussion. That said, he appropriately named his second release "2020".
I'd like to let it be known that when artists contact me about doing a review of their music, the form letter style reply I send that explains our whole process starts out with these exact words: "Please be advised, that although there are always exceptions, very hard rock blues and solo roots type acoustic blues are not our preference at this time." That said, Amaury Faivre and his music were a rare and welcomed exception.
"2020" opens with an instrumental titled "Amuse-Bouche". The best translation of it that I came up with relates to an appetizer and at just eighty-three seconds long, that's exactly what it is - a tasty morsel of Amaury's masterful harmonica technique.
The tale this song tells might just be one that many of us men can relate to. It's about how much one's life can change as a result of messing with the "Wrong Girl". While playing the mandolin, various instruments of percussion, and blowing very sharp harp leads, this track not only establishes Amaury as a formidable one man band, but it showcases his song writing; story telling; and commendable vocal skills, as well.
Sometimes I'll listen to a song that contains such touching lyrics and it's sung in such an extremely emotional and melancholic style, that I can't help but wonder if it was written from a real life experience or it's just a song with absolutely no relativity. This one titled "Sister", is one of those songs. Having said that, my gut's telling me that this heartfelt outreach from a man to his sister is real - as the expression goes, you just can't make up stuff like this. Musically, I've got to go on record as saying that I have never heard a harmonica more beautifully played. Call me crazy, but I felt like this may have been a song more suited for a violin and yet Amaury crushed the part with the harp.
"Heart Of Stone" has a cool country feel and with Amaury backing himself up, this is a masterful vocal performance. Additionally, with flawless guitar work, Amaury makes it clear that the guitar is not his second instrument.
"Invite A Danser" is a track that's totally sung in French and although I couldn't understand one word, I couldn't care less. The fun Amaury's obviously having singing and playing it is truly contagious. With all it's changes, it could very well be one of the disc's best instrumental performances. Starting out with soft vocals and killer acoustic guitar work it, at first, sounds like a country ballad. Then the vocal tempo goes into high gear and with a banjo and accordion sounding harmonica work it takes on this whole Cajun zydeco vibe. Great stuff!
"Mary Mae" is one of the more traditional blues songs. As a matter of fact, it's something like you'd expect to hear from Cephas and Wiggins or Sonny Terry and Brownie McGhee. The only difference is there's no and associated with Amaury Faivre, it's all him.
So here I am, seven songs into the disc and each of them has impressed me enough to want to highlight it. That right there speaks volumes and pretty much is a great statement to end this review with.
Other songs on this very well done, from every aspect, disc include: "Even More"; "Best Thing For You"; "Watch Her Sleep"; and "Pouring Rain", the only track that features someone besides Amaury - Marius Faivre (who I believe may be his child) on backing vocals.
To find out more about Amaury Faivre just go to his website - www.amauryfaivre.com - and should you like to have a copy of "2020" for airplay, just contact him at info@amauryfaivre.com . As usual, please tell him that the Blewzzman sent you.


Peter "Blewzzman" Lauro
Blues Editor @ www.Mary4Music.com
2011 Keeping The Blues Alive Award Recipient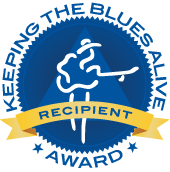 The Amy Ryan Band
"Shake & Shimmy"
Self Released
By Peter "Blewzzman" Lauro © July 2021

The power of networking works in so many ways. As a result of my "Blues Music Networking" emails - the one's in which I send my CD reviews to many hundreds of radio and blues society contacts - I occasionally get replies from recipients who themselves would like me to review their music. Enter, the Amy Ryan Band. After reading one of my recent reviews, Richard Green, the President of the Capital Region Blues Network (Albany, NY) and the lead guitarist for the band, contacted me and here we are.
The Amy Ryan Band consists of: Amy Ryan on lead vocals and acoustic guitar; Richard Green on lead guitar and backing vocals; Ed Stein on keyboards; Dave Imbarrato on bass; and Mark McKay on drums. The bands debut CD is titled "Shake & Shimmy" and of it's eleven tracks, ten are band originals.
Regular readers of mine know that I'm a big fan of the blues belting ladies and my favorite style of blues is slow, traditional blues. Put those two together, as is the case on Johnny "Guitar" Watson's "Want Me Some Love" - the disc's opening track - and I'm in blues heaven. Within the first sixty seconds of the song, Amy already showcased her softness, her strength, and her amazing vocal range - and with over five minutes to go she had already put a smile on the Blewzzman's face. With Dave and Mark in that perfect slow blues rhythm groove; Ed's amazing piano highlights that featured lots of that right hand, high end stuff that songs like this call for; and Richard scorching those slow blues guitar licks; the song could not have made a better introduction to this talented bunch.
On "Don't Get Too Close" - a song he penned - between the slinky slide guitar leads, the picking and the bending of those bottom strings, and the rough and raunchy chords, Richard is all over the ax on this one. Also all over things is Ed - first on piano and then on killer organ leads. Then there's the boss lady - emphatically making sure the woman checking out her man knows just that. Lines like "Don't you get too close or you'll see the back of my hand!" pretty much do the trick.
Although the one sheet referenced Cream while mentioning the guitar riffs, the opening guitar chords on "Crossroads" gave me flashbacks of Free doing "Alright Now" at their 1977 concert in Madison Square Garden. Regardless of the comparisons, I'm pretty sure you're getting the point that this one is one of the disc's several rockers. And just like Pat Benatar, Grace Slick, Patti Smith, Maggie Bell, and the other countless killer female rockers from that era did, Amy Ryan is rockin' the vocals. (Side note: this is a Ryan composition, not a cover of the same named song by Robert Johnson)
This song features Amy taking the opportunity to proudly praise her man. It's titled "I Got A Man", and by no means is he an ordinary man. Based on his many admirable characteristics that she candidly shares, it's no wonder she'll get upside your head if you get too close to him. Musically, it's a swingin', dance floor fillin', rhythm rich shuffle, with back and forth guitar and piano highlights. Real good stuff!
On "You Better Run", the somewhat dark and slightly eerie vibe the band is giving off; along with Richard's often repeated, gravely whispering of the songs title; and Amy's penetrating warning of "If you see me coming, you better run"; this intense performance had me thinking this one had movie soundtrack written all over it. (Side note: this is Ryan/Green collaboration, not a cover of the same named song by Junior Kimbrough.)
"Midnight Sun" has the effect of a very well done melding together of two songs. Song one is an absolutely beautifully done ballad featuring Amy's angelic voice and soothing acoustic guitar playing which eventually crescendos into song two - a compelling instrumental with profound rhythm, vibrant piano leads and smoldering guitar licks. Easily one of the disc's very best.
The disc closes out with a way too short forty-one second song titled "Hummingbird". It's an a cappella presentation that all vocal teachers should make mandatory listening for their students. The lesson could be called "Vocal Range 101".
Other tracks on this dynamite disc include: "FOLB"; "Good Shoes"; "All Along"; and "Nobody's Business".
To find out more about The Amy Ryan Band just go to their website - www.amyryanband.com - and should you have not yet received your copy of "Shake & Shimmy" for airplay, just contact Richard Green at - richardgreen@fairpoint.net. Wherever you go and whomever you talk to, please tell them that the Blewzzman sent you.


Peter "Blewzzman" Lauro
Blues Editor @ www.Mary4Music.com
2011 Keeping The Blues Alive Award Recipient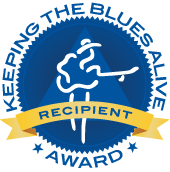 Tiffany Pollack & Co.
"Bayou Liberty"
Nola Blue Records
Publicity: Blind Raccoon
By Peter "Blewzzman" Lauro © July 2021

Prelude
So it's January 29, 2020 and I'm at the Atomic Rose in Memphis, TN, emceeing the "Roots & Blues" Showcase presented by Blind Raccoon and Nola Blue. Within minutes of introducing Tiffany Pollack & Co. I was in awe. With a fabulous stage presence and a commanding voice, this gorgeous, petite, powerhouse had total control of the audience. I turned around to Betsie Brown, Sallie Bengtson and Debra Clark and said, "How did I ever let her debut CD go under my radar and not do a review of it?" Without uttering a word between them, I've got to tell you, if synchronized eye rolling was an Olympic sport, I was just told off by the gold medal winners. As it turned out, that 2019 release - "Blues In My Blood" - with her cousin Eric Johanson, received several album, artist and song awards from various music organizations. The line on the one sheet that states "The album turned heads across the blues world" could have easily been preceded by "except for one". Too funny. That said, the Blewzzman does not make the same mistake twice.
Review
Although the ensemble of that first release were not billed as Tiffany Pollack & Company Co. that doesn't change the fact that "Bayou Liberty" is indeed her second release. For the project, Tiffany - on vocals, ukulele and slide guitar - is joined by Brandon Brunious on guitar; Stoo Odom on bass; Eric Lewis on pedal steel; Christopher Johnson on saxophone; Ian Petillo on drums; and the disc's producer, label mate John Nemeth on harmonica. "Bayou Liberty" contains twelve Tiffany Pollack originals.
During his only performance on the disc, John Nemeth makes his presence known right out of the gate. His harp blowin' kicks off the opening track - "Spit On Your Grave" - and with several back and forth exchanges with Brandon's hot guitar licks and Christopher's smokin' sax riffs, his stinging leads are highlighted throughout the track. Vocally, this may be some of the bluesiest I've heard Tiffany sound. She's right down there with the down and dirty groove the band is in and as nasty as the songs title implies. Strong opener!
Running into an ex while at a barrelhouse on the bayou, Tiffany quickly makes it clear that she's just there for the "Crawfish And Beer". With a sassy tone, a terrifying attitude and lines like "I didn't come here to hear your shit, I didn't come here for you to be a prick", she pretty much made sure this jerk took the hint to do some serious unsocial distancing. Musically, right where the locale calls for it to be, the band is in just the right swampy groove.
With her amazing vocal skills and versatility, hearing Tiffany so beautifully sing "Mountain", could easily lead listeners to believe her roots were in country. Although we all know that's not so, that ability is certainly a nice ace to have in the hole. That said, with Stoo and Ian in that continual trail ridin' rhythm tempo on the bass and drums; and Eric incorporating that fabulously familiar twang of the pedal steel; the same could be said for the band.
Remember that sassy tone and terrifying attitude Tiffany used to scare the crap out of that dude in that bayou barrelhouse? Well like others she refers to in this song, he most likely thought she was a "Sassy Bitch". As a matter of fact, by songs end you'll discover she's actually a proud sassy bitch. Hey, if you've got it, flaunt it.
With a Mardi Gras vibe, the band takes us straight down to Bourbon Street on a song titled "I'm Gonna Make You Love Me". As cute as she is and long as she uses lines like "You're gonna lose your mind, I'm gonna make you unwind"; "You're gonna beg for more, when I shut that door"; "I'm gonna wear you down, I ain't clownin' around"; and leaves out the part about being a sassy bitch; I'm thinking making this guy love her shouldn't be so hard. A fun and definite dance floor filling song.
This is one of those songs that a Martina McBride, a Miranda Lambert or for that matter, a Tiffany Pollack, could easily have a hit with on the country charts. It's a beautifully written and beautifully sung balled called "Baby Boys". Although the band is doing a fabulous job behind her, I just couldn't shake the idea of hearing this done by Tiffany as an acoustic solo out of my mind. Her flawless voice and equally fabulous vocal range just totally swept me away. Hmmmmm.......song of the year material? Oh yeah!
I actually had another song I intended to touch on but for strictly selfish reasons, I'm just going to close it out while listening to "Baby Boys" a few more times.
Other tracks on "Bayou Liberty" - what may very well be another award winning release for Tiffany Pollack - include: "Colors"; "My Soul My Choice"; "Devil And The Darkness"; "Hourglass"; "Livin' Like Me", and "Do It Yourself".
To find out more about Tiffany Pollack just go to her website - www.tiffanypollackandco.com - and should you have not yet received your copy of "Bayou Liberty" for airplay, just contact Betsie Brown at - www.blindraccoon.com. Wherever you go and whomever you talk to, please tell them that the Blewzzman sent you.


Peter "Blewzzman" Lauro
Blues Editor @ www.Mary4Music.com
2011 Keeping The Blues Alive Award Recipient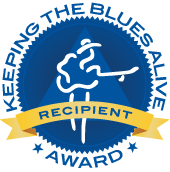 Click Here To Return To The CD Review Index
Click Here For The Blues Portal
Click Here For The Indie Portal
Click Here To Visit Our Music Gift Shop


---
Want your CD reviewed?
Click HERE to email us for information.






*All logos and trademarks in this site are property of their respective owner.
Additional content © 1998-2022 Mary4Music.com. All Rights Reserved.