Blues CD Reviews 91


The Amy Ryan Band
"Shake & Shimmy"
Self Released
By Peter "Blewzzman" Lauro © July 2021

The power of networking works in so many ways. As a result of my "Blues Music Networking" emails - the one's in which I send my CD reviews to many hundreds of radio and blues society contacts - I occasionally get replies from recipients who themselves would like me to review their music. Enter, the Amy Ryan Band. After reading one of my recent reviews, Richard Green, the President of the Capital Region Blues Network (Albany, NY) and the lead guitarist for the band, contacted me and here we are.
The Amy Ryan Band consists of: Amy Ryan on lead vocals and acoustic guitar; Richard Green on lead guitar and backing vocals; Ed Stein on keyboards; Dave Imbarrato on bass; and Mark McKay on drums. The bands debut CD is titled "Shake & Shimmy" and of it's eleven tracks, ten are band originals.
Regular readers of mine know that I'm a big fan of the blues belting ladies and my favorite style of blues is slow, traditional blues. Put those two together, as is the case on Johnny "Guitar" Watson's "Want Me Some Love" - the disc's opening track - and I'm in blues heaven. Within the first sixty seconds of the song, Amy already showcased her softness, her strength, and her amazing vocal range - and with over five minutes to go she had already put a smile on the Blewzzman's face. With Dave and Mark in that perfect slow blues rhythm groove; Ed's amazing piano highlights that featured lots of that right hand, high end stuff that songs like this call for; and Richard scorching those slow blues guitar licks; the song could not have made a better introduction to this talented bunch.
On "Don't Get Too Close" - a song he penned - between the slinky slide guitar leads, the picking and the bending of those bottom strings, and the rough and raunchy chords, Richard is all over the ax on this one. Also all over things is Ed - first on piano and then on killer organ leads. Then there's the boss lady - emphatically making sure the woman checking out her man knows just that. Lines like "Don't you get too close or you'll see the back of my hand!" pretty much do the trick.
Although the one sheet referenced Cream while mentioning the guitar riffs, the opening guitar chords on "Crossroads" gave me flashbacks of Free doing "Alright Now" at their 1977 concert in Madison Square Garden. Regardless of the comparisons, I'm pretty sure you're getting the point that this one is one of the disc's several rockers. And just like Pat Benatar, Grace Slick, Patti Smith, Maggie Bell, and the other countless killer female rockers from that era did, Amy Ryan is rockin' the vocals. (Side note: this is a Ryan composition, not a cover of the same named song by Robert Johnson)
This song features Amy taking the opportunity to proudly praise her man. It's titled "I Got A Man", and by no means is he an ordinary man. Based on his many admirable characteristics that she candidly shares, it's no wonder she'll get upside your head if you get too close to him. Musically, it's a swingin', dance floor fillin', rhythm rich shuffle, with back and forth guitar and piano highlights. Real good stuff!
On "You Better Run", the somewhat dark and slightly eerie vibe the band is giving off; along with Richard's often repeated, gravely whispering of the songs title; and Amy's penetrating warning of "If you see me coming, you better run"; this intense performance had me thinking this one had movie soundtrack written all over it. (Side note: this is Ryan/Green collaboration, not a cover of the same named song by Junior Kimbrough.)
"Midnight Sun" has the effect of a very well done melding together of two songs. Song one is an absolutely beautifully done ballad featuring Amy's angelic voice and soothing acoustic guitar playing which eventually crescendos into song two - a compelling instrumental with profound rhythm, vibrant piano leads and smoldering guitar licks. Easily one of the disc's very best.
The disc closes out with a way too short forty-one second song titled "Hummingbird". It's an a cappella presentation that all vocal teachers should make mandatory listening for their students. The lesson could be called "Vocal Range 101".
Other tracks on this dynamite disc include: "FOLB"; "Good Shoes"; "All Along"; and "Nobody's Business".
To find out more about The Amy Ryan Band just go to their website - www.amyryanband.com - and should you have not yet received your copy of "Shake & Shimmy" for airplay, just contact Richard Green at - richardgreen@fairpoint.net. Wherever you go and whomever you talk to, please tell them that the Blewzzman sent you.


Peter "Blewzzman" Lauro
Blues Editor @ www.Mary4Music.com
2011 Keeping The Blues Alive Award Recipient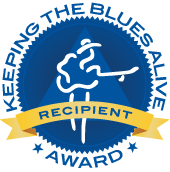 Tiffany Pollack & Co.
"Bayou Liberty"
Nola Blue Records
Publicity: Blind Raccoon
By Peter "Blewzzman" Lauro © July 2021

Prelude
So it's January 29, 2020 and I'm at the Atomic Rose in Memphis, TN, emceeing the "Roots & Blues" Showcase presented by Blind Raccoon and Nola Blue. Within minutes of introducing Tiffany Pollack & Co. I was in awe. With a fabulous stage presence and a commanding voice, this gorgeous, petite, powerhouse had total control of the audience. I turned around to Betsie Brown, Sallie Bengtson and Debra Clark and said, "How did I ever let her debut CD go under my radar and not do a review of it?" Without uttering a word between them, I've got to tell you, if synchronized eye rolling was an Olympic sport, I was just told off by the gold medal winners. As it turned out, that 2019 release - "Blues In My Blood" - with her cousin Eric Johanson, received several album, artist and song awards from various music organizations. The line on the one sheet that states "The album turned heads across the blues world" could have easily been preceded by "except for one". Too funny. That said, the Blewzzman does not make the same mistake twice.
Review
Although the ensemble of that first release were not billed as Tiffany Pollack & Company Co. that doesn't change the fact that "Bayou Liberty" is indeed her second release. For the project, Tiffany - on vocals, ukulele and slide guitar - is joined by Brandon Brunious on guitar; Stoo Odom on bass; Eric Lewis on pedal steel; Christopher Johnson on saxophone; Ian Petillo on drums; and the disc's producer, label mate John Nemeth on harmonica. "Bayou Liberty" contains twelve Tiffany Pollack originals.
During his only performance on the disc, John Nemeth makes his presence known right out of the gate. His harp blowin' kicks off the opening track - "Spit On Your Grave" - and with several back and forth exchanges with Brandon's hot guitar licks and Christopher's smokin' sax riffs, his stinging leads are highlighted throughout the track. Vocally, this may be some of the bluesiest I've heard Tiffany sound. She's right down there with the down and dirty groove the band is in and as nasty as the songs title implies. Strong opener!
Running into an ex while at a barrelhouse on the bayou, Tiffany quickly makes it clear that she's just there for the "Crawfish And Beer". With a sassy tone, a terrifying attitude and lines like "I didn't come here to hear your shit, I didn't come here for you to be a prick", she pretty much made sure this jerk took the hint to do some serious unsocial distancing. Musically, right where the locale calls for it to be, the band is in just the right swampy groove.
With her amazing vocal skills and versatility, hearing Tiffany so beautifully sing "Mountain", could easily lead listeners to believe her roots were in country. Although we all know that's not so, that ability is certainly a nice ace to have in the hole. That said, with Stoo and Ian in that continual trail ridin' rhythm tempo on the bass and drums; and Eric incorporating that fabulously familiar twang of the pedal steel; the same could be said for the band.
Remember that sassy tone and terrifying attitude Tiffany used to scare the crap out of that dude in that bayou barrelhouse? Well like others she refers to in this song, he most likely thought she was a "Sassy Bitch". As a matter of fact, by songs end you'll discover she's actually a proud sassy bitch. Hey, if you've got it, flaunt it.
With a Mardi Gras vibe, the band takes us straight down to Bourbon Street on a song titled "I'm Gonna Make You Love Me". As cute as she is and long as she uses lines like "You're gonna lose your mind, I'm gonna make you unwind"; "You're gonna beg for more, when I shut that door"; "I'm gonna wear you down, I ain't clownin' around"; and leaves out the part about being a sassy bitch; I'm thinking making this guy love her shouldn't be so hard. A fun and definite dance floor filling song.
This is one of those songs that a Martina McBride, a Miranda Lambert or for that matter, a Tiffany Pollack, could easily have a hit with on the country charts. It's a beautifully written and beautifully sung balled called "Baby Boys". Although the band is doing a fabulous job behind her, I just couldn't shake the idea of hearing this done by Tiffany as an acoustic solo out of my mind. Her flawless voice and equally fabulous vocal range just totally swept me away. Hmmmmm.......song of the year material? Oh yeah!
I actually had another song I intended to touch on but for strictly selfish reasons, I'm just going to close it out while listening to "Baby Boys" a few more times.
Other tracks on "Bayou Liberty" - what may very well be another award winning release for Tiffany Pollack - include: "Colors"; "My Soul My Choice"; "Devil And The Darkness"; "Hourglass"; "Livin' Like Me", and "Do It Yourself".
To find out more about Tiffany Pollack just go to her website - www.tiffanypollackandco.com - and should you have not yet received your copy of "Bayou Liberty" for airplay, just contact Betsie Brown at - www.blindraccoon.com. Wherever you go and whomever you talk to, please tell them that the Blewzzman sent you.


Peter "Blewzzman" Lauro
Blues Editor @ www.Mary4Music.com
2011 Keeping The Blues Alive Award Recipient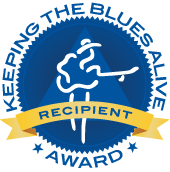 Click Here To Return To The CD Review Index
Click Here For The Blues Portal
Click Here For The Indie Portal
Click Here To Visit Our Music Gift Shop


---
Want your CD reviewed?
Click HERE to email us for information.






*All logos and trademarks in this site are property of their respective owner.
Additional content © 1998-2022 Mary4Music.com. All Rights Reserved.