Blues CD Reviews 89


Dave Keller
"You Get What You Give"
Tastee-Tone Records
By Peter "Blewzzman" Lauro © February 2021

Preface
In addition to knowing about the sometimes sad and downright startling; to the sometimes uplifting and spiritual lyrics and songs on this project, there is a whole lot more that needs to be addressed. First and foremost is to offer recognition to Mr. Dave Keller for his insight, dedication, kindness, and generosity in putting the project together and pulling it off with such wonderful results. Dave will be donating ALL (capitalized for emphasis because it's not just the proceeds) of the money generated from sales of the project to be equally split between five groups working for racial justice and equity. They are: NAACP Legal Defense Fund; Know Your Rights Camp; N'COBRA; Jus' Blues Foundation; and Southern Poverty Law Center.
Additionally, all the musicians (whom I'll give credit to later) donated their time and talents; photographers donated their photos; recording studios donated large amounts of time; graphic artists, publicists and radio promoters provided massive discounts; and my partner Mary Roby and I, of www.Mary4Music.com, are donating our time and services, as well.
In honor of their friendship, mentoring, kindness and selflessness, Dave has dedicated this project to the following black musicians: Nate Simmons, Reggie Taylor, Mighty Sam McClain, Fontella Bass, Robert Ward, Drink Small, Turner Foddrell, George Higgs, John Dee Holeman, Joe Moore, Brother Bob White, Johnny Rawls, and Darryl Carter.


Review
"You Get What You Give", features thirteen tracks - of which eleven were penned by Dave - that address the racial injustice running rampant in the United States. The album's subtitle, "Duets", refers to the many guests vocalists joining Dave on twelve of those tracks. In order of appearance they are: Annika Chambers; Carly Harvey; Annie Mack; Trudy Lynn, Johnny Rawls (lead and background); Joe Louis Walker; Dawn Tyler Watson; Chad Hollister (plus cajon); Brother Bob White; Katie Henry; and Toussaint St. Negritude. Musically, Dave Keller on electric guitar, acoustic guitar, National steel guitar and harmonica, is joined by: Ira Friedman on organ and piano; Alex Budney on bass; Jay Gleason and Larry Gann on drums; Mark Earley on tenor and baritone saxophones; Mario Perrett on tenor saxophone; Tom Palance and Garth Retallack on trumpet; Chris Robertson and Vince Allen on electric guitar; and Katie Sterling, Havvah Keller, Idalee Keller and April Caspari on backing vocals and handclaps.
Normally, to keep my reviews simplified, I generally touch on five or six of my favorite tracks off of the album. That said, since this is neither a normal or simple project, and in order to give all of these very talented vocalists the recognition they deserve, I will do my best to do just that.
"That Thing We Do" is a beautifully uplifting song about hope, faith and love. The duet with Carly Harvey and Dave Keller starts off with melancholic tales of their loneliness and despair before turning into a heartwarming happily ever after story. That's what happens when two people who do the things they do to make each other happy meet. With her angelic voice, Dave teaming up with Carly was a match made in heaven. Musical highlights include a horn and organ enriched powerful rhythm and killer guitar leads.
Using only Ira Friedman (piano) and Tom Palance (trumpet) for the sullen and eerie musical backdrop, this track focuses on the the songs powerful vocals and stinging lyrics. It features Blues Music Award winners Trudy Lynn, Annika Chambers and Johnny Rawls, along with Annie Mack and Dave Keller, each mournfully singing a verse about "The Evil That Men Do".
"Something Scratching At Your Door" is a rhythm fueled, guitar driven track that features Dave and Chris Robertson swapping solos and raising all kind of hell on the electric and slide guitars. Kind of like what that demon (yep, that's what the something is that's scratching at the door) will do if you let it in. Like the guys are on the guitars, Joe Louis Walker - showcasing some crazy range - is all over the vocals.
If this were a demo cut from an album titled "Dave Keller and Dawn Tyler Watson Go Gospel", I'd buy it. Whether singing their own verses or harmonizing on them in true duet form, these two are a natural. This uplifting song is called "God Is Love/Love Is Everything" and if you're wondering exactly how spiritual it is, just re-read the title. With strong support from the horns and the organ, Alex Budney and Jay Gleason are laying down some of the disc's best rhythm on the bass and drums.
On this acoustic duet titled "Make It to Tomorrow", inasmuch as it sounds like Dave and Chad Hollister are singing about a woman when they say....."I don't recognize this place, how did we end up here? Oh I miss your beautiful face, and I miss all your cheer"..... in some strange way I got the feeling they were addressing a much deeper situation.
On "Precious Lord Take My Hand" (T. Dorsey) features vocalist and pianist Brother Bob White taking us straight to church. With Dave and Larry being very subtle on the guitar and drums, this song pretty much takes on the feeling of a solo. Brother Bob's soulful and attention commanding vocals, along with his mostly soothing yet sometimes invigorating piano highlights are absolutely masterful.
Because I'm a sucker for beautifully sung love songs and because I'm also a sucker for old school fifties style blues and R&B, "The Kiss That I Want" genuinely carried me away. With the band totally into one of those stop what you're doing, close your eyes and sway grooves, Dave and Katie Henry completely nail the vocals. With Katie being the only vocalist of the lot that I'm not familiar with, I will be looking to learn more about her.
The disc closes with I'm "Gonna Let It Shine" which is written and performed by former poet laureate, Toussaint St. Negritude. It features Dave, on National steel guitar and harmonica, backing the inspirational spoken word offerings of Toussaint.
Other tracks on "You Get What You Give" include: "One More Tear" with Annika Chambers; "You Get What You Give" with Annie Mack; "Your Kind Of Fool" with Trudy Lynn; "The Spark"; and "Land Of The Lonely" with Johnny Rawls;
To purchase a tax deductible copy of "You Get What You Give" or in the unlikely event you are a blues radio host who has not received a copy for airplay, just get in touch with Dave at www.davekeller.com. When you do so, please tell him his buddy the Blewzzman sent you.


Peter "Blewzzman" Lauro
Blues Editor @ www.Mary4Music.com
2011 Keeping The Blues Alive Award Recipient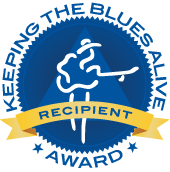 The Scott O'Neal Band
"Ya Get What'cha Pay For"
Stoop Solo Records
By Peter "Blewzzman" Lauro © February 2021

Based out of Northern Arizona, The Scott O'Neal Band consists of: "Rev" Scott O'Neal on guitar, vocals and percussion; Gary Van Slyke on bass and backing vocals; Greg Woodbury on guitar and backing vocals; T-Roy Schilperoot on keyboards; Greg "Arizona" Funk on drums and "Guitar" Mary Kelly on backing vocals. "Ya Get What'cha Pay For" is the band's debut release and it features twelve all original tracks.
The disc opens with a song called "Enough Is Enough", and with a title like that, I'm sure each and every one of us can come up with a situation we'd like to apply those words to.... especially right about now. With that said, Scott's using them for another good reason - to describe his disgust over a frustrating relationship....enough is enough, already! The hard driving rhythm "Funky G" (Greg Funk's other nickname), Gary, and T-Roy are pounding out on the drums, bass and organ, along the gritty guitar leads by Scott, add a high energy to the track - an energy similar to what Scott needed to take charge of the situation.
Although the lyrics on the title track have absolutely nothing to do with my interpretation of what the song meant, the music surely did. You see, the song's title is "Ya Get What'cha Pay For" and when it opened with such an ear popping guitar lead by Greg Woodbury and a profound rhythm beat by "Funky G" and Gary I couldn't help but think that Scott who, with beautiful and melodic backup help from Mary, is nailing it on the vocals - must be paying this band quite well. Since the lyrics state "Ya get what'cha pay for and I pay for what I got" - and what Scott's got is one hell of a talented band - he must be paying them a lot. Side note to radio peeps: this one's a spinner.
Put ten pounds of cash in a five-pound bag and somehow most of us would make it work no matter how far we had to schlep it. On the other hand, lugging around "10 Lbs. Of Blues" in a five pound bag just doesn't cut it. Mind over matter or matter over mind? Interesting thought, interesting track.
The swampy, minute long instrumentation on the intro had me thinking "Crescent Moon" was going to be an instrumental, but once Scott and backups Gary, Greg, and Mary added to the vibe with lyrics pertaining to voodoo down on the bayou, it all came perfectly together.
The title of this one tells you exactly what the band is up to - they're "Busy With The Blues". It's a swinging shuffle featuring both guitarists swapping out scorching leads; the disc's most smokin' piano highlights; more of that "I don't have to tell you how good they sound" rhythm and percussion; and Scott enticing the movers and shakers out to the floor as he croons about "being downtown and dancing in uptown shoes". Real good stuff!
This one is titled "No Good Deed" as in "no good deed goes unreward......" ooooops, I me as in "no good deed goes unpunished". Yep, that's what it has sadly come to. That said, I'll be happy to offer "rewarding" compliments to the vocals on this track. From Scott's lead, to the bands backups and to Mary's snarky interjections, this was the disc's best sung song.
Other tracks on this well done disc include: "The Way I Roll", "Anytime Anyplace"; "Fine Thing"; "Soul Survivor"; "Comeback"; and "Carefree Highway".
If you'd like a copy of "Ya Get What'cha Pay For" for airplay, feel free to email Scott at thescottonealband@gmail.com and you can also friend him by searching his name on Facebook. When you contact him, please tell him the Blewzzman sent you.


Peter "Blewzzman" Lauro
Blues Editor @ www.Mary4Music.com
2011 Keeping The Blues Alive Award Recipient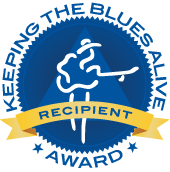 Harvey Brindell
"Pennies On The Dollar"
Self Released
By Peter "Blewzzman" Lauro © February 2021

Having recorded and written songs for projects with other bands, "Pennies On The Dollar" is Harvey Brindell's first release under his own name. Of the disc's ten tracks, a few are his originals from those other projects, some are originals he's performed live but never recorded, and a few are newly written for this debut release.
For this recording, Harvey - on guitar, vocals, Hammond organ and harmonica - is joined by: Mike Brindell, JW Jones and Johnny Burgin on guitar; Alec Brindell, Dave "Shakey Dizz" Wagner, Eric Byorth, and Joel Meints on bass; Mitch Kashmar, John "Honeyboy" Turner, and Jim Wilson on harmonica; Jimi Bott, Gary Williams, Dave Meints, and Don Holmquist on drums; and Dennis Lusk on Hammond Organ. Recognize any of those names? Of course, you do!
The cleverly written and playfully sung opening and title track finds Harvey stressing over his financial situation. With rent and other bills due, and in dire need of some food as well, Harvey assumed getting a job would make him right. Wrong! It seems his paycheck only amounted to "Pennies On The Dollar". Additionally, in drastic need of gas for his car, he attempted to pawn his guitar but, of course, was only offered pennies on the dollar. As a matter of fact, when being ordered to pay his back alimony and child support, the judge threw him in jail for only offering to pay - yeah, you guessed it - pennies on the dollar. Musically, with his outstanding guitar leads, Harvey successfully pulls off the singer, songwriter, musician hat trick; Along with Jimi Bott on the drums, Harvey's son Alec is in a perfect rhythm groove on bass; and Mitch Kashmar, as you do expect, is killing it on the harp. Very impressive first impression.
When using it to describe a three piece blues band, the term "power trio" frightens me. Reason being is that more often than not this type of blues band is actually a rock band. That said, "Take The Boy Out Of The Country" features powerfully sung vocals, powerfully blown harp and powerful guitar leads by Harvey; and a profoundly powerful rhythm being laid down by brothers Joel and Dave Meints on the bass and drums; that I've got to go ahead and say it - this is indeed one hell of a power trio blues band.
If you're going to sing a song about the legendary Zoo Bar in Lincoln, NE; and you're going to mention some of the legends such as Magic Slim, Lurrie and Carey Bell, Koko Taylor, Luther Allison, Albert Collins, Little Charlie and more who have played there; it might be a good idea if you make it a legendary performance. On this track titled "The Old Zoo Bar", Harvey Alec, Mitch and Jimi did just that. As a matter of fact, Mitch's harmonica lead and the rhythm groove Alec and Jimi are in midway through the track will totally blow you away.
Having lived in Nebraska for thirty years before relocating to Oregon, Harvey woke up one morning with the "Blues For Omaha". Being quite homesick, amongst other problems, the relocation started off a bit rough. You see, Harvey had a pocket full of money when he arrived, but waking up another morning, he discovered her - along with that money and his car - were gone. Bad, huh? Kind of, but the worse part is how he's going to explain this all to his wife. Yikes! Switching out the ensemble while not at all affecting the quality sound, this bluesy ballad features Dave Wagner (bass) and Gary Williams (drums) in a nice rhythm pocket with Honeyboy blowing some hot blues harp.
The instrumental "Short Flight" absolutely blew me away. It's one of those tracks that has so much going on that you've got to replay it many times - with 1-2 of those times being for me to try and figure out what song it was reminiscent of. It features Harvey working his magic on both the guitar and the Hammond organ; Eric Byroth and Don Holmquist creating the dreamy rhythm on the bass and drums; and Jimi Bott on the tambourine. BTW, if you want to know the song it reminded me of you'll just have to give it a listen, but the tracks title is a good hint.
When you wake up from a dream crying out and screaming; when you're thinking about your fate and your heart starts palpitating; when you're feeling really wise then you find your compromised; "That's The Blues". These are just a few of the many similes you'll here on this all out blues rocker.
Other tracks on this outstanding debut release include: "Need Him And Weep"; "Mississippi Medicaid"; "Omaha Bones"; and "Queen Of The High Waters".
For more on Harvey Brindell, to grab yourself a copy of "Pennies On The Dollar" and/or to possibly get some psychological help from a guy with a Masters Degree on the matter, just go to www.harveybrindell.com. When you do, please tell him the Blewzzman sent you.


Peter "Blewzzman" Lauro
Blues Editor @ www.Mary4Music.com
2011 Keeping The Blues Alive Award Recipient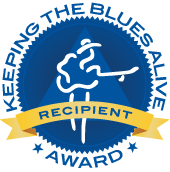 Veronica Lewis
"You Ain't Unlucky"
Blue Heart Records
Publicity: Blind Raccoon
By Peter "Blewzzman" Lauro © January 2021

There are those, and many at that, who will tell you what a horrible year 2020 was, and sadly - they wouldn't be wrong. That said, I'm thinking that Veronica Lewis will not be one of them. In 2020, Veronica Lewis won the "Blues Artist of the Year" Award at the Boston Music Awards; she also won the Boston Blues Challenge; and she was named the years "Best Young Artist" by the "New England Music Hall of Fame". On top of all that, Veronica is a four-time Granite State Blues Challenge winner and recipient of the 2019 W.O.W. "Rising Star" Award. Factoring in that she's only seventeen years old, she had barely entered adolescence as these awards started rolling in. With these kinds of credentials, I'm betting there will be many more years equal to or better than 2020 in this talented young lady's future.
Veronica Lewis' debut release, "You Ain't Unlucky", is self produced and contains six originals and two covers. For the project, Veronica - on vocals and piano - is joined by: Mike Walsh, Ben Rogers, and Chris Anzalone on drums; and Don Davis and Joel Edinberg on saxophone.
The opening and title track, "You Ain't Unlucky" not only showcases her piano skills but her energetic vocals, as well. Displaying quite a range, Veronica testifies that there's absolutely nothing wrong with an occasional bad day and that although something "may not feel good, that don't mean it's bad". The minute long piano solo midway through the track sounded as good as any I've heard from a lot of her influences and legends of the instrument.
On a song that hit the top of the charts on the folk, country, pop and R&B charts back in the forties; and was recorded by many great vocalists - including two of my favorites, Frank Sinatra and Dinah Washington - Veronica puts on what I believe is her best vocal performance of the disc. The song is titled "Is You Is My Baby?" and I'm pretty sure everyone reading this will have heard the great Louis Jordan asking "Is you is or is you ain't my baby?. With her piano pretty much being part of an excellent musical performance with Mike on the drums and Don on the sax, this one features Veronica highlighting her other instrument - that amazing voice!
Being one of her biggest influences, Veronica pays homage to the "Swamp Boogie Queen" herself - the great Katie Webster - with a rollicking rendition of "Whoo Whee Sweet Daddy". With Chris adding a powerful drum rhythm and Joel smokin' the sax leads, Veronica and the guys are dishing out a serious dose of good ol' boogie-woogie at its finest.
Put on your seat belts then turn this one up real loud. It's a no holds barred tribute to another of Veronica's influences - the wild one himself, Mr. Jerry Lee Lewis. The track is called "Ode To Jerry Lee" and as kick ass as it is, it's kind of a good thing that the track was only two-and-a-half minutes long.....I wouldn't have been able to hold on any longer. And at the pace Veronica and Mike were going, I don't know if they could have either. Great stuff you two!
The disc closes with Veronica's interpretation of a magic carpet ride. It's a mythical journey, along with a bunch of her piano heroes, on "The Memphis Train". You can bet there'll be plenty of barrelhousing going on as this train barrels down the line.
Other tracks on this very impressive first outing include: "Clarksdale Sun"; "Put Your Wig On Mama"; "Fool Me Twice".
To find out more about Veronica Lewis just go to her website - www.veronicalewis.com - and if you haven't yet received your copy of "You Ain't Unlucky" for airplay, just contact Betsie Brown at www.blindraccoon.com. Wherever you go and whomever you talk to, please tell them the Blewzzman sent you.


Peter "Blewzzman" Lauro
Blues Editor @ www.Mary4Music.com
2011 Keeping The Blues Alive Award Recipient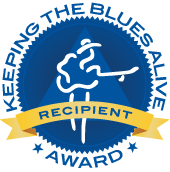 Skylar Rogers
"Firebreather"
Self Released
Publicity: Blind Raccoon
By Peter "Blewzzman" Lauro © January 2021

So there's a show on TV called "I Can See Your Voice" and on it, a contestant has the chance to win a cash prize if he or she can tell the difference between the good and bad singers, without ever hearing them sing a note. Their decisions are based on the so called singer's "look", along with how they answer a few questions. That said, If I'm ever on the show I want Skylar Rogers to be the singer I have figure out for the $100,000 prize. After just one look at the "look" of this stunning, stylish, statuesque, and sultry lady I wouldn't even need to ask her the questions. My immediate answer would be "This lady can sing and you can take that to the bank!."
On "Firebreather", Skylar Rogers' second release, this powerful and soulful vocalist is backed up by an ensemble she calls The Blue Diamonds. They are: Steven J. Hill on guitar and background vocals; Marty Gibson on guitar; Jerry Ewing on bass and background vocals; Pete Zimmer on keys; "Disco Fuzz" Bradley Arl on drums and background vocals; and Vanessa Hudson on background vocals. The disc contains ten new and original songs that Skylar likes to refer to as "Soul Rockin' Blues".
Vocally, lyrically, and musically, the scorching opening track wastes zero time establishing that sass and swagger will undoubtedly be widespread... and I'd expect nothing less. As Skylar proclaims that she's a "Hard Headed Woman" it starts out as boasting but eventually turns to lamenting. As is often the case, the words hard headed and lonely can eventually become synonymous. With a torrid rhythm going on behind him, Steven's ruthless guitar leads elevate the the tracks intensity several notches.
"Going Back To Memphis" is something that anyone who has ever been there before looks so forward to doing again.....and often. Sadly, that's not quite what Skylar's thinking. You see, when she gets there she has no idea what she'll find, but if she doesn't leave she'll surely lose her mind - she just needs to escape. This is another smoker featuring more stinging guitar leads with Jerry and "Disco Fuzz" pounding out monster rhythm.
On this melancholy ballad, Skylar claims to have failed in everything in her life except for one thing. However, with that one thing being love, her life is far from a "Failure". With the band in a real laid back mode behind her, Skylar shines on this absolutely beautiful vocal presentation.
Referring to the title track, there's a cute comment on the one sheet that the song "may or may not be autobiographical". Only Skylar knows the answer to that but since she was proud about being a hard headed woman, I'm thinking she could very well be that "Firebreather" she's singing about. If not, the way the guys are aggressively fanning the flames with a fierce rhythm and scorching, mind and note bending guitar leads, they'll make her one.
"Drowning" starts off with a most delicate piano lead by Pete, very soft yet stinging guitar leads by Steven, and slow mournful vocals by Skylar that will have you wanting to just sit back while letting the song carry you away for the next six minutes. That said, before you do - put on your seat belts. Now that I've aroused your curiosity you're just going to have to hear the rest for yourselves.
Lyrically, vocally, musically and spiritually, this is by far the disc's most beautiful and wonderful track. C'mon what's more beautiful and wonderful about being able to be "Thankful"?
Other tracks on this excellent release include: "Work"; "Like Father Like Daughter"; "Movin' On" ; and "Insecurities".
To find out more about Skylar Rogers just go to her website - www.skylarrogers.com - and if you haven't yet received your copy of "Firebreather" for airplay, just contact Betsie Brown at www.blindraccoon.com. Wherever you go and whomever you talk to, please tell them the Blewzzman sent you.


Peter "Blewzzman" Lauro
Blues Editor @ www.Mary4Music.com
2011 Keeping The Blues Alive Award Recipient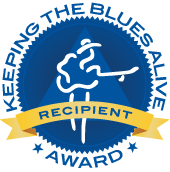 Click Here To Return To The CD Review Index
Click Here For The Blues Portal
Click Here For The Indie Portal
Click Here To Visit Our Music Gift Shop


---
Want your CD reviewed?
Click HERE to email us for information.






*All logos and trademarks in this site are property of their respective owner.
Additional content © 1998-2022 Mary4Music.com. All Rights Reserved.