Blues CD Reviews 87


StratCat Willie & the Strays
"On The Prowl"
Eight Days A Week Records
By Peter "Blewzzman" Lauro © September 2020

StratCat Willie is Willie Hayes, a seasoned bluesman of some fifty years. With influences that include Mike Bloomfield (one of my early influences as well), T-Bone Walker, Ronnie Earl, Johnny Winter, and B. B. King, you'd be correct in thinking old-school blues might be his thing.
"On The Prowl", StratCat Willie's debut release, encompasses a half-century journey through the blues. It features thirteen original tracks that, according to Willie, "cover virtually every imaginable style of blues". Joining StratCat - on guitars and vocals - are: John Wisor, a fifty year associate, and Vinnie Burvee on bass and bgv; Dave Fiorini and Dave Salce on drums and bgv; Neal Massa on keyboards and bgv; and guest Stray Jeremy Hummel on percussion.
So, if this were Jeopardy and the answer was "Come On In", the correct question would of course be - "What do you say when the blues comes a knockin'?" That's exactly what StratCat Willie said back in '65 and those blues have been steadily comin' in ever since. This T-Bone influenced shuffle features a vigorous rhythm groove coming from John and Dave F. on the bass and drums; a fabulous piano lead by Neal; several nice blues runs by the StratCat on the Stratocaster; and outstanding lead and harmony vocals, especially on the catchy sing-a-long chorus line. Nice way to kick things off.
Whereas B. B. didn't start worrying about being able to find his baby till it was 3 O'clock in the morning, StratCat's already freaking out and it's only "1:38 In The Morning". This is one of those "I gotta quit her but I just can't do it" kind of ballads. You know, the one's with the sullenly sung, melancholy lyrics associated with a distrustful relationship; the moody rhythm groove; the pensive piano leads; and those pain exuding guitar riffs. In other words, it's a killer slow blues track.
I'm guessing that not many people may know that "A-Tisket, A-Tasket" was originally composed by Ella Fitzgerald. I'm also guessing that many people actually do know that Stevie Ray Vaughan used some of it's lyrics on his killer "Mary Had A Little Lamb". That said, on this quick, very well done, two-and-a-half minute instrumental titled "Scramblin'", you'll surely notice some similarities.
"It's Just That Way" is real deal, old school, fifties style, slow and soulful blues, at it's best. It's that kind of song where even those who don't like to dance, like to dance to. Just throw your arms around someone who feels good in them and get hypnotized by the mood.....that's what I'm talking about. Great crooning by Willie; great relaxing rhythm groove, this time by Vinnie and Dave S. on the bass and drums; great organ vibe by Neal; and great song in general.
If you've ever been to Memphis, chances are very good you've been in the Rum Boogie Cafe. That said, chances are also very good that you've heard the title of this song, as well. It's called "Eat, Drink, Boogie, Repeat" - which is the cafe's famous slogan. It's a rollicking tale about StratCat's annual frolic from the upstate New York area to the International Blues Challenge and the antics taking place along the way and even more so - upon arrival. A party song for sure.
Staying in road trip mode, this one's traveling music at it's best. Leaving from Pensacola and picking up band mates along the way, Stratcat Willie is "Big Easy Bound". If the guys are driving anything like the speed at which they're playin', it's not gonna take very long to get there. With everyone in all out jam mode, this one's pure, unadulterated, good ol' Rock 'n' Roll.
The disc closes with a track called "Good News Of The Blues" and it somehow tells of actually finding an upside to being down and out. As StratCat tells it, the silver lining to having the blues is.....having the blues. It's a smoker with everyone at disc's best. John, Dave F., and Neal are cooking up a fast, furious and very funky rhythm on the bass, drums and keyboards, and at six minutes long it allows for several nice solos. One is a monster minute long piano lead by Neal and then at four minutes in - when it sounds like the song is about to end - StratCat Willie closes it out with a two minute long mind blowing lead guitar tantrum. OMG!
Other tracks on this excellent debut release include: "Sure 'Nuff Got The Blues"; "I Know"; "Since You Left Me"; "I've Got It Bad"; "Life Is Good"; and "Take It Easy".
To find out more about Stratcat Willie just go to his website - www.stratcatwillie.com - and if you haven't yet received your copy of "On The Prowl" for airplay, just email Willie at stratcatwillie@stratcatwillie.com. Once you do all that, please tell Willie that the Blewzzman sent you. BTW, also let him know that if it's another fifty years till his next release that I won't be able to review it.


Peter "Blewzzman" Lauro
Blues Editor @ www.Mary4Music.com
2011 Keeping The Blues Alive Award Recipient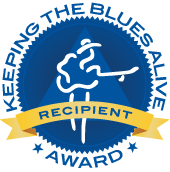 Malaya Blue
"Still"
Blue Heart Records
Publicity: Blind Raccoon
By Peter "Blewzzman" Lauro © September 2020

If you're a fan of The Voice you'll certainly have seen a blind audition where the coaches hear such a stunning vocal performance that not only do all four of them turn, but they fight tooth and nail for the honor of being chosen by the singer as their coach. Malaya Blue has that kind of a voice.
"Still" is the third release for UK based contemporary blues singer/songwriter Malaya Blue. For the project: from collaborating on songwriting, to seeking advice and input, Malaya Blue teamed up with several Grammy Award winning artists and some of the finest musicians from the UK. Joining Malaya, on all vocals, are: Nat Martin on all guitars; Stevie Watts on Hammond, keys and piano; Mike Horne on drums and percussion; and Eddie Masters on bass. Special guests include Richard Cousins (Robert Cray Band) on bass and Sammie Ashforth on piano.
On "Still", as a special advisor and collaborator, Malaya Blue turned to a gentleman that if I'm not careful, I could easily get sidetracked talking too much about. That would be none other than Grammy winner, BMA winner, songwriter, musician and producer extraordinaire - Dennis Walker. Attempting to simulate an LP, the disc presents its songs in a two side fashion with the "Still Side" featuring six songs lending themselves to soulful R&B and the "Blue Side" featuring six songs that......yeah, you get it. From a collaborations standpoint, all twelve are originals.
The title track, "Still", was a song originally slated for a Robert Cray project and since it never did get recorded, bassist and composer Richard Cousins donated it to the cause. It's an emotional and soulful ballad that features Richard (on his only appearance) and Mike laying down a refined, then rich rhythm; fabulous piano, organ, and guitar highlights by Stevie and Nat; and a stunning vocal performance by Malaya that will have you thinking "that's what he was talking about in the opening paragraph". Wow!
With drummer Mike Horne taking charge on another great rhythm fueled track and guitarist Nat Martin shining, as well, there are indeed some magical musical moments on "It's A Shame". That said, Malaya, has her own wizardly things going on with the vocals. Between her lead and her own harmony and backup vocals she belts out one heck of a remarkable vocal performance. Replays will certainly be in order on this one.
Being someone who tends to get emotional when hearing of someone losing their life in war, the lyrics on "Why Is Peace So Hard", combined with the powerfully emotional and melancholic vocals used by Malaya to deliver them, did indeed tear me up. The song, or more appropriately - the hymn, tells of a mother proudly seeing her son walk out the door as he left for war till the time she sees him return.....with a flag draped over his coffin as it comes off of a plane. The spirituality that Stevie Watts adds to the song with a masterful and mystical performance on the Hammond organ truly makes it worthy of being played at a mass for a fallen soldier. Easily worthy of a "Song Of The Year" nod, as well.
This is a perfect time for me to flip the record over to the 'Blue Side', while also taking a minute to compose myself.....phew!
Side two, so to speak, kicks off with a smoker called "Kiss My Troubles Away". It's kind of like a modern day "Working Nine To Five" song. For Malaya, there is nothing like coming home from a stressful day at work, tossing her keys on the counter, kicking her shoes off onto to floor, leaving a trail of her office clothes on the stairs behind her and happily seeing the person who kisses her troubles away. How cool of a compliment is that? Being told you kiss my troubles away. If she didn't read my reviews, I'd actually try stealing that line and using it on the Blewzzlady. In a dual role, Malaya is once again blowing the roof off with her powerful lead and back up vocals and crazy good rhythm Stevie, Mike and Eddie are blowing out on the keys, drums and bass will surely have everyone heading to the dance floor.
On a song about losing and then finding love again, as Malaya sees it, falling "Down To The Bottom" is merely something that happens before going back up to the top. Sounding as confident as she does sultry, Malaya is sure she'll once again find love. That' a great attitude, inspiration and advice. Musically, the track has a velvety jazz lounge vibe.
On his only appearance, pianist Sammie Ashforth teams up with Malaya on a ballad so beautifully done that I imagined I was hearing the duet it in a Broadway production or a Carnegie Hall performance in which the audience sits there with their jaws dropped, amid a silence, allowing a dropped pin to be heard.
Other tracks on "Still" include: "Down To The Bone"; "Love Can Tell"; "Love Of Your Life"; "Settle Down Easy"; "These Four Walls"; and "Hot Love".
Having been nominated for a handful of awards by the British Blues Association just a few short years ago, and now having the likes of Dennis Walker, Betsie Brown and Sallie Bengston in her corner, Malaya Blue seems poised to possibly add some American Blues award nominations to her credentials. Remember where you first heard it.
To find out more about Malaya Blue just go to her website - www.malayabluemusic.com - and if you haven't yet received your copy of "Still" for airplay, just contact Betsie Brown at www.blindraccoon.com.
Wherever you go and whomever you talk to, please tell them that the Blewzzman sent you.


Peter "Blewzzman" Lauro
Blues Editor @ www.Mary4Music.com
2011 Keeping The Blues Alive Award Recipient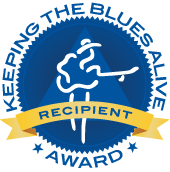 Lisa Mann
"Old Girl"
JayRay Records
Publicity: Blind Raccoon
By Peter "Blewzzman" Lauro © September 2020

Lisa Mann - singer; songwriter; two time Blues Music Award winner in the "Instrumentalist - Bass" category; and winner of the Blues Blast's "Rising Star" award - and Mary4Music go way back, and although I do consider her an old friend and an old associate, I wouldn't necessarily say that makes her an "Old Girl". Over the course of close to a dozen years Lisa has had songs on several of our "Mary4Music Presents: Keeping The Blues Alive" compilation discs and this is at least the third release of hers we're having the pleasure of reviewing.
"Old Girl", Lisa's fifth release, is a five song project that features four original tracks and a Rosetta Tharpe cover. Joining Lisa - on the bass and vocals - are: Jason Thomas on guitar; Michael Ballash and Dave Melyan on drums; Louis Pain on organ; and Sonny Hess, Brian Foxworth, Larhonda Steele, and Arietta Ward on backup vocals.
The title track has Lisa lamenting over being a mature woman in a world that caters to Millennials. Just a few of the many things that frustrate her are having someone say "Madam, may I help you with your things?" or someone else getting the door for her. Apparently, this type of stuff has her feeling like an "Old Girl". As sure as I am that you know this Lisa, it will get worse.... especially when you hit my age :>). Ironically, it's just one of two tracks that Louis Pain appears on, and the somber mood his organ adds to the rhythm seems to accentuate Lisa's pain. On the other hand, Lisa's sounding everything but old on the vocals.
So, most of us know many relationships that were ruined by monkeys in a metaphorical way, such as a person burdened by serious issues or a drug/alcohol drug addiction who was said to have a monkey on their back, but how many of us know of a relationship that was at risk of being ruined by actual monkeys? Lisa does! Based on a true story, "It's The Monkeys Or Me" is not just the song's title but they are words that one of her friends actually had to tell someone she was on the verge of a serious relationship with. Before she was moving in, the monkeys were moving out - end of story. It's an uptempo number with Lisa and Dave pounding out a smokin' rhythm, aggressive rhythm and lead guitar by Jason, and Lisa joyfully belting out the songs hilarious lyrics. BTW, if you want to know if the monkeys stayed or went, ya gotta listen for yourself.
The studio, the photographer, the graphic designer, the promoter, the ticket takers, the deal makers, the advertisers, the cab drivers, the airlines, the stage pros, the CD manufacturers, the hotels and motels, the internet and phone companies, ASCAP, sky caps, phone apps and even musical societies are only a part of the 'everybody' Lisa is referring to while stating "'Everybody's Making Money" but me'. That may be true Lisa, but you're having all the fun, right? :ducking: With a pounding performance on the drums by Michael, this is another powerful rhythm led track and midway through, when Lisa asks him to testify, Jason rips off some of the disc's best guitar work.
"That's All" is a Sister Rosetta Tharpe song that goes back to 1938. As a song that pleads for love and equality, I am sure it became topical many times since then, as it once again has today. One sheet writer Rick J. Bowen stated that "In the times we live in, Tharp's music is needed more than ever." Amen, Rick! The intensity with which the song was sung and presented musically by Lisa, Jason and Dave were the masterful tribute a song like this deserves.
The disc closes with an amazingly beautiful song that anonymously acknowledges the ladies and gentlemen who, throughout the decades, gave us so much wonderful music. They may have never achieved fame, they may not have ever been featured in Rolling Stone or appeared in Billboard magazines, but they will always be remembered "Around Here". As I mentioned earlier, being someone who is very familiar with Lisa's music and has seen her perform live countless numbers of times, this track may very well be the best I've ever heard her sound. Backed by the four fabulous background vocalists, this is indeed a song that should be played in church. Regardless of faith, anyone hearing it will not only feel uplifted but will be able to relate as well.
Side note to Lisa - I hope this old man lives long enough to hear this "Old Girl" sing many, many more songs. You rock, my friend!
To find out more about Lisa Mann just go to her website - www.lisamannmusic.com - and if you haven't yet received your copy of "Old Girl" for airplay, just contact Betsie Brown at www.blindraccoon.com. Wherever you go and whomever you talk to, please tell them the Blewzzman sent you.


Peter "Blewzzman" Lauro
Blues Editor @ www.Mary4Music.com
2011 Keeping The Blues Alive Award Recipient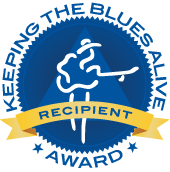 Laura Green
"Green Eyed Blues"
Laura Green Music
By Peter "Blewzzman" Lauro © September 2020

Singer, songwriter Laura Green's debut release is titled "Green Eyed Blues" - and if I may take the liberty of being complimentary - it could also have been called "Fabulous Green Eyed Blues". Now, to those of you who may be wondering if by using the word fabulous I'm referring to Laura's music or her green eyes, the answer is simply YES!
Counting the one track co-written by the disc's co-producer, David Torretta, all eleven tracks are Laura Green originals. Joining Laura, on lead vocals, the band consists of: Art Dwyer on bass and background vocals; Aaron Griffin and Ron Roskowske on guitar; Rich McDonough on guitar and background vocals; Rob Lee and Joe Meyer on drums; Bob Lohr and Carl Pandolfi on piano; Bill Murphy on piano and organ; Charlie Pfeffer on mandolin; and Ellen Hinkle, Michele Isam, Chris Shepherd and Renee Smith on background vocals.
With many more great tracks ahead, some of which I may even like better, "Bone To Pick" was by far the perfect song to open with. With first impressions carrying so much weight - especially when hearing an artist for the very first time - this track was symbolic of a pack mule. Between the chair dancing and air drumming it had me doing right out of the gate, I had no choice but to get lost in the music - I sure as heck couldn't type, that's for sure. Equally as impressive as everything I was hearing was the way I was hearing it - the mix was masterful: I heard - and felt - every beat of the killer rhythm Art and Joe were banging out: from the opening intro - and throughout - Bob's piano leads were profound; the pickin', strummin' and slidin' Rich was was doing up and down that guitar were all sharp; and that gal with the fabulous green eyes, and equally fabulous voice, was well on her way to crushing that first impression thing. Very well done!
"It Ain't Easy" starts out with a beautiful piano lead from Bob while Laura softly, slowly, and soulfully belts out some blues filled, feeling lonely type, lyrics. Then before you know it, just as I was starting to think ballad - BAM! The vibrant rhythm kicks in, the tempo rapidly picks up and Laura - with lots of help from Ellen, Renee, Rich and Chris - takes the vocals to an outdoor, tent revival level. Good stuff!
Lyin', cheatin', who he's meetin' and other forms of mistreatin' are just a partial list of reasons this loser is being sassily chastised by Laura. He's obviously nothing but "A Reason To Sing The Blues" - a pseudo anthem for women scorned. Inasmuch as the lyrics and subject matter are melancholic, sullen is not the mood of the band. This one's full fledged funk at its finest.
Laura's folk roots come front and center on "Mama Don't Cry". With Rich and Charlie doing some classic so called front porch pickin' on a resonator and a mandolin alongside her, Laura sounds absolutely angelic on the inspirational and uplifting lyrics. .
"All The Kings Men" may very well be the track that completely showcases Laura's vocal skills. With control being the only constant, she displays a well diversified range, tone, style, strength and attitude throughout the song. With Rob, Art and Bill all over the rhythm on the drums, bass and piano; and Rich lighting it up on an extended mid-song guitar solo, it's a musical monster as well.
So, remember what I said about the opening track? Well just replace Bob with Bill Murray on piano and Rich with Aaron Griffin on guitar and call this the "B side". Surely equally excellent musically and where as Laura had a 'bone to pick" with her guy, her now telling him 'I don't want to be your "Baby No More"' is a perfect segue.
As with most of the tracks, the disc closes with a similar storyline. That said, this time Laura is on the receiving end of the hurt. "Don't Know Why", finds her having a very hard time accepting the fact that she's the one being left. As she emotionally pleads for him to stay, her pain can be clearly heard. On what is the disc's most traditional blues, Rich is apparently feeling that pain, as well. The two minute, scorching blues guitar licks he closes out the song with are as good as it can possibly get. Great slow blues song.
Other tracks on this fantastic release include: "Still In Love"; "That's Right"; "Pretty Little Thing"; and "Cry".
I happen to know for a fact that Laura is using time spent not gigging on doing some serious self promoting. That said, with the talent already in place, should she be lucky enough to get this disc into the right hands, I not only see her having a hit with it but maybe a "New Artist" or "Debut CD" nomination, as well.
To find out more about Laura Green just go to - www.lauragreenmusic.com - and if you've not yet received a copy of "Green Eyed Blues" for airplay, contact Laura at lauragreenbooking@gmail.com . As usual, when you talk to Laura, please tell her the Blewzzman sent you.


Peter "Blewzzman" Lauro
Blues Editor @ www.Mary4Music.com
2011 Keeping The Blues Alive Award Recipient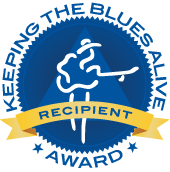 Cathy Grier & The Troublemakers
"I'm All Burn"
CG Music Works
By Peter "Blewzzman" Lauro © September 2020

Commentary
Before I get into this review I'd like to compliment Cathy Grier for the precise attention to detail she displayed in the listing of the musician credits. As a reviewer - and equally relevant, as a listener as well - it is important for me to know which of the three guitarists listed on the CD it is who is shredding it on a particular track or which of the two listed saxophonists are blowing the sultry notes on another track. That said, with "I'm All Burn" using five harmonica players; four guitarists; two bassists, drummers and keyboardists; a three piece horn section; several background vocalists and a percussionist; not once did I not know who was doing what and when. Thank you Cathy.
Review
I'm not a big fan of including a lot of what can be read at an artist's website in my reviews, but occasionally I read something I've just got to say a few words about. Spanning forty years, Cathy Grier has had quite an interesting and many-sided musical career of which just a small sampling includes: winning an MTV "Basement Tapes" Award; opening for diverse acts such as Laura Nyro and The Band; making a living as a solo artist in Key West, FL; singing with a fourteen piece band in the Paris Opera; and so much more. That all said, it's interesting to know that as far as Cathy is concerned, things really kicked in after relocating to Sturgeon Bay, WI just four short years ago.....but I'm just going to let you read more on this and the rest of her very exciting music life when you click on the link to her website at the bottom of this review.
Offering well over an hour of entertaining and well written music and songs, Cathy's thirteenth release - "I'm All Burn" - features sixteen tracks. Along with a cover of "Ode To Billy Joe", the other fifteen are all Cathy Grier originals and/or compilations. Along with Cathy - on lead vocals, cigar box guitar and sitar guitar - the Troublemakers are: Tony Menzer on bass; Jamey Clark on drums; Jim Ohlschmidt on guitar and vocals; Larry Byrne on organ and keyboards; and Johnny Orlock on harmonica. Additionally, honorary Troublemakers include: Deirdre Fellner and Liv Mueller on backing vocals; Greg Koch on guitar and slide guitar; Howard Levy and Steve Cohen on harmonica; Jimmy Voegeli on keyboards; Billy Flynn on guitar and harmonica; Matt Liban on drums; pat mAacdonald (sic) on harmonica and backing vocals; Pauli Ryan on percussion; Andrew Spadafora on saxophones; Joe Neimann on trumpet; and Mike Lizzo on trombone.
Just like with race, it's sickening - that after all these years - protests need to take place and songs still need to be written about gender inequality. The title track, "I'm All Burn" is one such song. Having been thrown through the fire for so long, Cathy - like with many other women - is all burn. Musically, being one of just a handful of tracks that feature the full horn section, the track has quite a soulful feel. There's also a fabulous solo that sounded so much like a steel drum that I had to ask Cathy what the instrument was. Turns out it was the sitar and the tone that came from it was so cool.
"Down On My Knees" is a heartwarming tale of the wonders of fate. In this particular case, it was fate that Cathy attributes to bringing love into her life and her joy can be clearly heard in her voice. It's a great rhythm track highlighted by impressive baritone sax and organ leads from Andrew Spadafora and Larry Byrne; and slick guitar leads from the lady herself.
So if it were I that Cathy was sultrily telling "You can do anything you want to do, as long as you drop what you're doing at half past two, and meet me on the back road" I'd make sure I'd be there by two-fifteen at the very latest. With Tony Menzer and Jamey Clark in a smooth rhythm groove behind them, the killer slide guitar from the hands of Greg Koch and very bluesy harmonica leads being blown by Steve Cohen, make this one of the more traditional blues tracks.
The soft and sullen guitar lead by Jim Ohlschmidt and the light touch Larry Byrne's using on the organ during the intro into "Easy Come Easy Go" clearly indicate this one's going to be a beautiful ballad. Then Cathy comes in and and absolutely sings her heart out. As readers of my reviews know, I'm a sucker for a ballad and even a bigger sucker when it's sung by a woman. Using impressive range and note holding skills, on what I believe is her best vocal performance on the disc, Cathy knocks this one out of the box.
So when those precisely written credits I mentioned earlier showed me that Billy Flynn and Jimmy Vogelli were both performing on "Good Thing", before even listening it was predetermined this track would make it into this review. That said, with Jimmy leading the way for the horns with a smokin' organ runs and Billy nailing his guitar solos, the guys certainly live up to their reputations. Additionaly, with Tony Menzer and Matt Liban - on bass and drums - adding some of the disc's best rhythm, they really get this funky track off and running. Lyrically, with Cathy comparing this so called good thing to the eye of a hurricane, you'll quickly figure out the sarcasm.
With the rest of the band in a relaxed rhythm groove behind them, Cathy and Steve Cohen take "Happiness Blues" and run with it. Being slow blues, it's almost automatic that I'll like it, but with Cathy nailing it on the soulfully emotional vocals and killing it on the blues guitar leads; and Steve blowing what just might be some of the softest and silkiest blue harp leads I've ever heard, I absolutely love it.
When I saw this song listed, never in a million years did I ever think I'd be saying something about it.....and yet, here I am. Even with Cathy doing an excellent job on the vocals, on his only appearance, it's Howard Levy doing an absolutely fantastic job on harmonica that's getting the credit for this little bit on "Ode To Billy Joe" (Bobbie Gentry).
On the albums one sheet, Cathy refers to "Protecting My Heart" as "grooves and crossover blues" but with this genre being my second favorite, I'm going to take the liberty of calling it jazz...and very good jazz at that. With some groovy assistance on the background vocals by Deirdre and Liv, and the use of a bit of scat by Cat, it's another vocal masterpiece; and with it's groovy upbeat rhythm, led by a fabulous tenor sax session by Andrew, it's a musical one as well.
Ever since the first time I ever saw a cigar box guitar, I could never get over how much music could come out of the instrument and how good that music could sound. That said, on the solo closing track titled "Cathy's Bike Song", Cathy's smokin' that cigar box.
Other tracks on this well done release, Cathy's first full production in eighteen years, include: "Get Me Away"; "Cool Trick"; "Key To My Survival"; "Roots Run Deep"; "Keep You Out"; "What Fools Do"; "Question Of Desire".
To find out more about Cathy Grier & The Troublemakers just go to - www.cathygrier.com - and if you've not yet received a copy of "I'm All Burn" for airplay, contact Cathy at info@cathygrier.com. As usual, please tell them the Blewzzman sent you.



Peter "Blewzzman" Lauro
Blues Editor @ www.Mary4Music.com
2011 Keeping The Blues Alive Award Recipient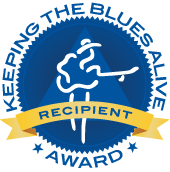 Bridget Kelly Band
"Dark Spaces"
Alpha Sun Records
Marketing: Marlene Palumbo @ Indienink Music
By Peter "Blewzzman" Lauro © August 2020






Preface

I'd have to search long and hard to find someone I know through blues music who doesn't know Bridget Kelly and Tim Fik - especially if they are IBC and BMA attendees. Bridget and Tim are the type of people that will walk up to strangers at a blues festival or in a club and not only introduce themselves but do so with such a warmth and a smile that they'll make you feel like you've known them your whole life. If there were ever two people who the terminology "To know them is to love them" applied, it is indeed Bridget and Tim. Right about now, anyone reading this who does know them is nodding their heads in agreement, understanding exactly what I mean. It's an honor for me and the Blewzzlady to call them our friends.

Review

"Dark Spaces", which the band dedicates to the late and lovable Tony Colter and all those affected by Covid-19, is the sixth release for the Bridget Kelly Band. The disc features nearly seventy minutes of music, on thirteen all original tracks, that cover several styles of blues that - in their own words - relate to "matters that span from the murky recess of isolation and loneliness, to the summits of hope and unbridled optimism."

For this project, The BKB - as they like to refer to themselves, consists of: Bridget Kelly on vocals; Tim Fik on guitars and bass; Alex Klausner, Sonny Rock and Boss Jones on drums; and Mark Armbrecht on bass.

The disc opens with "Free Me", one of just about every one of the thirteen songs that will validate why Tim Fik repeatedly appeared on my first round ballots when I was a member of the Blues Music Awards nominating committee for many years. Calling him anything less than genius just doesn't cut it. The song, brilliantly sung by Bridget as well, is about the need to escape the different types of demons and fears that can sometimes encompass and consume us.

The title track, "Dark Spaces", addresses those places that most of us have some of but try to keep hidden way back in the corner of our minds. Although there are many who will be afraid to agree, as Bridget sees it, those places not only need to be explored but brought out into the light as well. With Sonny and Mark pounding out a rhythm that lyrics like these call for, Tim is once again working his magic on repeated stinging guitar leads.

"Find My Way Back Home" is an up-tempo tune that will surely please the foot tappers, knee slappers and booty shakers. It's highlighted by exuberant and sassy vocals from Bridget; smokin' slide guitar from the maestro; and a substantial rhythm led by Sonny, slammin' the hell out of those skins.

"Things About To Change" is a heartwarming, inspirational song in which Bridget not only encourages the thought that bad times will get better, she pretty much promises it, as well. That right there is indeed what Bridget Kelly is truly all about. With the band taking a rare back seat, Bridget shines on this one.

When I saw the notes on the one sheet referencing this track use the words "epic slow blues" I knew I'd be all over it. I've repeatedly said that when you truly want to hear the caliber of a singers voice you've got to hear them sing a ballad. That said, you need to hear Bridget on "Moments". Now, about those epic slow blues.... just consider that the intense rhythm and the string bending, gut wrenching guitar leads that slap you in the face on the thirty second intro are only a tease.

"In The Spirit (Souls In The River)" is another up-tempo number and the somewhat Latin vibe the rhythm sections grooving in will make it another dance floor filler. On another note, the melodically repetitive lyrics and catchy chorus line will have you joining Bridget for a fun filled sing-a-long.

The disc closes with a triple decker blues sandwich called "Your Days Are Numbered". It's a seven-and-a-half minute long track that features Bridget seriously growling out gritty and raspy blues vocals in between not one, not two, but three extended guitar tirades that total close to four minutes long. These are the the kind of guitar skills that will one day win Tim that Blues Music Award I mentioned earlier. Remember where you heard it.

Other tracks on "Dark Spaces": include: "Sky's The Limit"; "Someone To Hold On To"; "Sometimes You Gotta Dance"; "No Use In Tryin'"; "Back Seat Love"; and "Southern Wind".

To find out more about the Bridget Kelly Band just go to their website - www.bridgetkellyband.com and if you've not yet received a copy of "Dark Spaces" for airplay, please email Marlene from Indienlink Music at marlene@indienink.com. As usual, whomever you talk to, please tell them the Blewzzman sent you.

BTW, you might also want to click this link - Tim Fik - Blues Foundation - and read about Tim Fik receiving the Blues Foundation's "Keeping The Blues Alive" Award.



Peter "Blewzzman" Lauro
Blues Editor @ www.Mary4Music.com
2011 Keeping The Blues Alive Award Recipient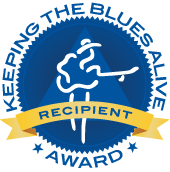 Eric Johanson
"Below Sea Level"
Release Date September 18, 2020
Nola Blue Records
Publicity: Blind Raccoon
By Peter "Blewzzman" Lauro © August 2020






"Below Sea Level" is Eric Johanson's second solo release and his first on the rapidly growing Nola Blue Record label. The trio of musicians, or more fittingly said - music dynamos, that make up the band are Eric Johanson on guitar and vocals; Cody Dickinson on drums and Terrence Grayson on bass. Please don't confuse the word dynamo with powerhouse because quite frankly, I am not a fan of so called "powerhouse trios". Fashionably, they're much too over the top for my taste. That said, Eric, Cody and Terrence - along with Ray Jacildo on organ on one track - pleasingly took me right to the edge.

Keeping it as real and as raw as possible, "Below Seal Level" was recorded live, in just three days, with very few overdubs. Similar to his debut release titled "Burn It Down", all twelve of the tracks are Eric's originals. To quote Eric, "It's contemporary music naturally grown from the roots of southern blues and psychedelic inspiration."

As the disc opens with "Buried Above Ground" (which is what I'm calling the pseudo title track), absolutely zero time is wasted living up to Eric's quote. He and Cody come right out of the gate in a toe to toe slug fest that's harder and rougher than a twelve round Ali-Frazier battle. This smoker references Eric's native New Orleans. If you've ever been there and toured the famed cemeteries you'll immediately get the song title and album titles.

Being one who peaked during that era (no pun intended), for some of that psychedelic inspiration you need not go further than track two - "Down To The Bottom" - a track about diving into your imagination and letting go of the world. Killer mind and string bending slide guitar, profound rhythm and guiding lyrics will all accompany you on the trip.

There is no question about Eric being able to belt it out on the rockers but when it comes to really appreciating a singers voice, I'll take a ballad every time. This track, which totally changed the band's tempo, is titled "Changes The Universe". On songs like this is it's not uncommon for me to use the term flawless because this is what floats my blues boat: strong, heartfelt and soulful vocals; a tight and relaxed rhythm groove, slick blues guitar licks; and a heartbeat that only a Hammond organ can give a song. On his only appearance, Ray certainly made his presence known.

Kudos have to go out to Luther Dickinson, the disc's producer on "Have Mercy". His creating the perfect dark instrumentation to match the tracks dark lyrics was nothing short of masterful.

"Nowhere To Go" is surely one for the dancers.... that is if they can keep up with it. With Eric being one, Cody being another and Terrence being the third, this rocker is indeed a three alarmer.

Just like everything else seems to do, protest songs also make comebacks - and the fact that they need to is indeed a sad reality. No matter how high the wall, how strong the chains, how divided the boundary, all these things are just prisons in your mind. Eric's take is that "Love Is Rebellion" from any kind of tyranny and love is rebellion, it's the only way to be free. With his beautifully delivered moving lyrics and his skillful acoustic guitar work Eric totally owns this one.

Eric's parents, must have been readers of the American poet Maya Angelou It was she who wrote "It is time for parents to teach young people early on that in diversity there is beauty and there is strength." Showing such diversity, Eric closes out the disc with "Riverbend Blues", a beautiful and strong solo acoustic effort.

Other tracks on this awesome album include: "Never Tomorrow"; "Hammer On The Stone"; "River Of Oblivion"; "Open Hearted Woman" and "Dose Of Forget".

To learn more about singer, songwriter and guitarist extraordinaire, Eric Johanson, just go to - www.ericjohanson.com - and if you haven't yet received your copy of "Below Sea Level" for airplay, just contact Betsie Brown at www.blindraccoon.com. Remember, wherever you go and whoever you contact, please let them know the Blewzzman sent you.



Peter "Blewzzman" Lauro
Blues Editor @ www.Mary4Music.com
2011 Keeping The Blues Alive Award Recipient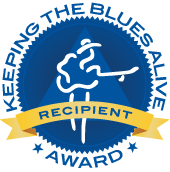 Kirsten Thien
"Two Sides"
Screen Door Records
Publicity: Blind Raccoon
By Peter "Blewzzman" Lauro © August 2020






I try not to make a habit of doing things like this but from time to time, as I set out to do a review of a CD, I realize that there's absolutely no better way to open than with letting the artist have their say first. That said, I now give you Kirsten Thien: "Two Sides is a collection of songs that will take you through a journey, one that will bring us through different musical influences and aspects of life. We take off with Buddy Guy-inspired Blues, spread our wings with '60's gospel, and glide toward the easy-going '70's California sound. We'll crash headlong into British Blues Rock then get a taste of Latin' Caribbean Blues, and follow that with a breath of fresh Smokey Mountain air before we ride out with a Texas-Blues rocker. All the while, we will cover an awesome array of the human experience. We'll make stops to explore self-doubt and struggle, then rev up toward optimism and empowerment, and ultimately arrive at the triumph of the human spirit. As you travel through this album, imagine you have four 45's, with an A-Side and a B-Side queued up on your record player. Like two sides of a coin, each pair of songs are meant to highlight the contrast in a given experience, even while they are inextricably connected at the core."

"Two Sides" is Kirsten Thien's fifth release, with seven of the album's eight tracks being originals. Singing all the lead vocals, and playing slide acoustic guitar and rhythm and lead guitar, Kirsten is joined by: disc's producer Erik Boyd on acoustic and various styles and types of bass guitars; Arthur Neilson on lead, slide and rhythm guitars and guitarlin; Steve Holley and Wes Little on drums; Alex Alexander on drums and percussion; Tommy Mandel on clavinet, piano, organ and Wurlitzer; Raul Midón on acoustic guitar and translations; Fabian Almazan on piano; John Benthal on Cuatro and Requinito; Tarriona Tank Ball and Jelly Joseph on backing vocals; and Doug Macleod on acoustic and resonator guitars.

The disc opens with Kirsten's sarcastic take on the "shoulda, coulda, woulda" idiom. Lyrically, she runs through a list of things she "Shoulda Been" and the theoretical situations that could have, or would have, evolved had she done so. In retrospect - which her matter-of-fact attitude will attest to - Kirsten appears to have absolutely no regrets. Musically, between the one-two slide guitar knock-out punches of Arthur (electric) and Kirsten (acoustic) and the aging rhythm Erik, Steve and Tommy are blowing out on the slide bass, the drums and the clavinet, calling it a smoker would indeed be an understatement.

"After I Left Home (Song For Buddy Guy)" is an inspiration of, as well as a tribute to, one of Kirsten's mentors and heroes - the one and only, Mr. Buddy Guy. That being said, if you're assuming if it will feature slow, burning and range roving vocals; extended scorching guitar solos; and an utterly intense rhythm; you've assumed correctly.

"Say It Out Loud" has so much going on it could have literally been two separate tracks: the first being an angelic, hymn-like A-capela song featuring the heavenly vocalizing of Kirsten, Tarriona and Jelly; and the second being a powerfully percussive, dance floor filling instrumental. On the other hand, all of that put perfectly together by producer Erik Boyd - along with a flawless acoustic guitar solo by Raul - was quite masterful.

This one's titled "I Gotta Man" but it's the lyrics that follow that tell the songs story.....dealing with the uncertainty Kirsten's facing of having a man who's apparently doing right by her and yet her wanting to leave him. With killer toe-to-toe dueling guitar solos by Kirsten and Arthur, before this rocker comes on, make sure you've got your air guitars pumped up.

"Montañas" Is a song that's completely, and so beautifully sung in Spanish and I could care less that I didn't understand one word. The wonderfully melodic and exotic vocals and the vibrant Latin percussion were all the translation I needed. The music Fabian, Erik, Alex and John (on instruments I've never hear of) combined with Kirsten's amorous vocal presentation, transcended me to small, dark, crowded club in Buenos Aires, and I didn't want to leave.

Just as Freddie King did with this Leon Russell song, Kirsten Thien and this band could easily have a hit single with "I'd Rather Be Blind". This rendition has an energy and enthusiasm level easily equal to Freddie's.

Two other originals on "Two Sides" are the apparent B side titled "Sweet Lost And Found" and the A side titled "Better Or You're Gonna Get Burned".

To find out more about Kirsten Thien just go to her website - www.kirstenthien.com - and if you haven't yet received your copy of "Two Sides" for airplay, just contact Betsie Brown at www.blindraccoon.com. Wherever you go and whomever you talk to, please tell them that the Blewzzman sent you.



Peter "Blewzzman" Lauro
Blues Editor @ www.Mary4Music.com
2011 Keeping The Blues Alive Award Recipient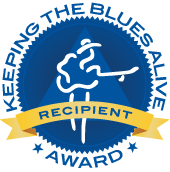 Hurricane Ruth
"Good Life"
American Showplace Music
Management: The Galaxie Agency
By Peter "Blewzzman" Lauro © August 2020






Prelude




Back about seven or eight years ago - while we were all in town for the Blues Music Awards - Hurricane Ruth, Blewzzlady Rose and myself were waiting for the trolley across the street from the Downtown Sheraton in Memphis. After acknowledging each other with pleasantries and introductions, from that moment on, there was no looking back. Spending most of the day touring the Blues Hall Of Fame and having lunch together at Gus's, a new friendship developed and Ruth soon became a part of the Mary4Music family. Over the years I've had the pleasure of reviewing her previous recordings; having one of those recordings on our "Mary4Music Presents: Keeping The Blues Alive Volume Nine" compilation CD; and emceeing several of her performances at various showcases held in Memphis during the International Blues Challenge.

During one of those showcases, as I introduced Hurricane Ruth I referred to my experience with hurricanes from having lived in Florida for the past few decades. I recall saying "Since I am from Florida, I know a thing or two about hurricanes and I promise you folks, you are about to witness a category five". Similarly, Tim Parsons of Tahoe On Stage recently said "When she sings, she blows the room away. The delivery with each note has such intensity and authenticity that rapt and windswept audiences hold onto bar stools to remain in the place.......". Having the word hurricane in her name, I'm sure introductions of that nature are quite common - but for them to have any credibility, they need to be lived up to. That said, Hurricane Ruth is indeed a force to be reckoned with!


Review
"Good Life" is Hurricane Ruth's fifth release - her first on the Showplace label - and it was produced by the late, great Ben Elliott. Of the disc's ten tracks, eight are Ruth LaMaster originals and/or collaborations. The "A-List" musicians backing up Hurricane Ruth's powerhouse vocals include: Scott Holt on guitar; Calvin Johnson on bass; Bruce Katz on B3 and keyboards; and Tony Braunagal on drums.
Nobody, and I mean NOBODY, knows how to kick things off better than Hurricane Ruth. Opening with the original "Like Wildfire" (R. LaMaster, K. Wright, J. Hutsell) will attest to that. Although the wildfire Ruth's singing about is an emotion that someone apparently instilled in her, this smoker will have you thinking differently. With its fireball vocals; blazing rhythm; and scorching piano and guitar leads; like a relentless wildfire, everyone in the band burning out of control.
With some very inspirational lyrics, Ruth uses this foot tappin', finger snappin', head bobbin' shuffle, to share some very good advice her mother once gave her. According to Norma Jean LaMaster, you should never worry about "What You Never Had" (R. LaMaster, T. Hambridge). It seems to have worked, because in spite of never having diamonds; never having gold; never having any money, no Maserati and no caviar, Ruth is indeed living a good life. With Calvin and Tony nailing the rhythm groove behind them, Scott and Bruce are all over some smoking guitar and B3 highlights. One hell of a track - lyrically, vocally and musically.
As many of the disc's songs do, the title track - "Good Life" (R. LaMaster, S. Holt) - was inspired conversations with her mom.....someone Ruth seems to make the listener wish they knew. Knowing how much she truly enjoys rocking it out, this is the kind of song I always request at a Hurricane Ruth show. Certainly, and masterfully diverse, Ruth can knock a ballad out of the box as easily as she can blow the roof off of a joint.
Sadly, many times in life, people put themselves second - and it's usually because being in a relationship that allows nothing else. They may make for good songs, but situations like that flat out suck. In her own words, "She's Golden" (R. LaMaster, B. Walker), "is a song about weathering life's storms and finding yourself, your voice, your way". These are the types of lyrics you listen to hoping they were just written and not lived.....as this one may have very well been. Thankfully, as we all now know, that storm was indeed weathered and Ruth's time is now. Another powerfully performed powerful song.
There is a line in this song where Ruth says "I'm a wrecking ball, I'm a hurricane - turn me loose, let me rock this place". To that I say 'since when did you need permission and should we expect it any other way?" The song is titled "Black Sheep" (R. LaMaster, S. Holt) and according to Ruth, it is indeed autobiographical. Musically, think back to the part where I mentioned introductions.....now ya got it. With a raucous rhythm, led by Tony killing the kit, and Scott going toe to toe with Ruth on the guitar and vocals, this one is quintessential Hurricane Ruth.
The disc closes with an absolutely beautiful and inspirational song. It's titled "I've Got Your Back" (K. Leipziger, A. McCray, I. Kelly), and if you've ever said those words to someone - and meant it - you know what it's about. As I think, and may have actually told here before, every time I hear Ruth sing one of these soulful, emotional and heartfelt songs I want to hear a full album of them. Maybe one day? With Tony, Calvin and Scott laying back in a gentle groove, Ruth and Bruce absolutely shine on what's pretty much a vocal/piano duet. Brilliantly done!
Other excellent songs on "Good Life" - what I am sure will be a highly recognized release come next year's various awards ceremonies - include: "Dirty Blues" (R. LaMaster, T. Hambridge); "Torn In Two" (G. Nicholson); "Who I Am" (R. LaMaster, D. James); and "Late Night Red Wine" (R. LaMaster, S. Holt).
To find out more about Hurricane Ruth just go to her website - www.hurricaneruth.com, and if you haven't yet received your copy of "Good Life" for airplay, please contact Rick Lusher at rickl1142@hotmail.com. Also, make sure you check out the Galaxie Agency, as well, by going to www.thegalaxieagency.com. Of course, whomever you contact, please make sure you tell them their friend the Blewzzman sent you.


Peter "Blewzzman" Lauro
Blues Editor @ www.Mary4Music.com
2011 Keeping The Blues Alive Award Recipient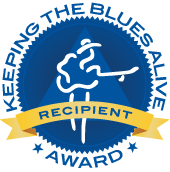 Click Here To Return To The CD Review Index
Click Here For The Blues Portal
Click Here For The Indie Portal
Click Here To Visit Our Music Gift Shop


---
Want your CD reviewed?
Click HERE to email us for information.






*All logos and trademarks in this site are property of their respective owner.
Additional content © 1998-2022 Mary4Music.com. All Rights Reserved.