Blues CD Reviews 85


Blind Lemon Pledge
"Goin' Home"
OFEH Records
Publicity: Blind Raccoon
By Peter "Blewzzman" Lauro © Apr. 2020

I doubt anyone of you are wondering if the name Blind Lemon Pledge appears on this artist's birth certificate, but for those who may not know what name actually does, that would be James Byfield.
Averaging a very impressive year-and-a-half between releases, since 2008, "Goin' Home" is the eighth for Blind Lemon Pledge. It's a twelve song project that features two originals and ten of Pledge's favorite songs covering blues, jazz and folk standards. Unlike his last release on which the multi-instrumentalist played all the instruments, here Pledge - on vocals and guitar - is joined by Peter Grenell on bass and vocals. If down home, from the heart and soul acoustic sounds float your musical boat, then sit back with your headphones on and enjoy your beautifully relaxing journey.
Reaching back some seventy years, Pledge opens with "I Feel Like Going Home" (McKinley Morganfield), one of several songs that were responsible for the early popularity of Muddy Waters back in the late forties. Had this been performed in a club, Pledge's mastery over the slide guitar would have alone been worth the price of admission.
You can search the Internet and come up with all different answers as to what may be the most covered song of all time. However, if you were able to count every lounge act or bar band in that crowded field, my money says "Fever" has to be in the top five. The song was written by Eddie Coolie and John Davenport (whose real name was Otis Blackwell) and was originally recorded in 1956, on an album with the same title, by Little Willie John. Over my many years of hearing it, my favorite renditions were the sultry versions done by various female jazz singers. That said, staying true to the original, Pledge gives the song the justice it's due.
One of the two originals is title "Sugar Rush" and it's nothing like the kind you worry about your kids having. As a matter of fact, it's the kind most adults enjoy having. In this case, the sugar refers to the treats you derive from your sugar.
Another of my personal favorites is a very well done version of one of my favorite songs - "Somebody Loan Me A Dime" (Fenton Robertson). Pledge not only nails it vocally but may have done one of the best solo acoustic blues leads I've ever heard. Killer track!
At barely over two minutes, while being the disc's shortest track, this other original sacrifices absolutely nothing. Add another verse or two to this uptempo song about a cutie called "Sweet Celine", let a pop country artist record it and you've got a hit.
Another noteworthy performance is Pledge's masterful presentation of Robert Johnson's "Love In Vain". Easily, some of the disc's best pickin' takes place right here.
Although "The Little Black Train" (Traditional) will certainly take you to church, it's the next stop - which is indeed the last stop - you don't want to be aboard for. Laying down their instruments, Pledge and Grenell team up for outstanding vocal harmony and timely hand claps on this a cappella style Gospel track. Excellent way of closing out an excellent recording.
Other tracks on "Goin' Home" include: "Come Back Baby" (Walter Davis); "Crazy Mama" (J. J. Cale); "Big Road Blues" (Tommy Johnson); "It's Too Late To Cry" (Lonnie Johnson); and "I Know You Rider" (Traditional).
With the Blues Blast Awards currently accepting submissions, should this one happen to make it into the hands of the nominators, I easily see a "Best Acoustic Recording" nomination in its future.
To find out more about Blind Lemon Pledge just go to www.blindlemon-pledge.com and should you have not yet received your copy of "Goin' Home" for airplay, just contact Betsie Brown at www.blindraccoon.com. Wherever you go and whomever you talk to, please tell them that the Blewzzman sent you.


Peter "Blewzzman" Lauro
Blues Editor @ www.Mary4Music.com
2011 Keeping The Blues Alive Award Recipient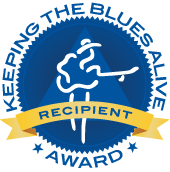 Reverend Freakchild
The Bodhisattva Blues
Treated And Released Records
Publicity: Blind Raccoon
By Peter "Blewzzman" Lauro © Apr. 2020

Preface
Reverend Freakchild is no stranger to us here at Mary4Music. Back when we were producing our "Mary4Music Presents: Keeping The Blues Alive" series of compilation discs, his song "A Day Late And A $ Short" appeared on Volume Two ( 2012).
Should you be wondering, Reverend Freakchild - having a degree in philosophy and religion from Northeastern University - is indeed a Reverend. Should you also be wondering, Reverend Freakchild - who is also known as: Fordham; Bhumisparsha; Reverend Fairchild; Reverend Lovechild; Rev. Freakwater; Rev. Freakshow; Fordomatic; Dr. Freakjoy; Billy; Sal Paradise; Swaraj; Floyd Graves; Reverend Freakease; Rev. Voodoochile; and The Artist Formerly Known As Reverend Freakchild - is indeed a Freakchild as well.
Although he grew up in Hawaii, you can trust me when I tell you that Don Ho was definitely not one of his musical influences. That came from the music the "hippy freaks" in the Haight-Ashbury district of San Francisco were tuning in and dropping out to. As the Reverend likes to say, his music is "Psychedelic Country Blues". If the Grateful Dead come to mind - bingo! As a matter of fact, most of the musicians on this disc are alumni of bands from the Dead's family tree of bands.


Review
"The Bodhisattva Blues" is Reverend Freakchild's very impressive twelfth release. The credits list twelve tracks but with one being an eight second chant and another being a less than ninety second thank you and goodnight bid, you'll realistically hear ten well done songs. Of those, one is an original with the other nine being easily recognizable covers.
Straying from his normal (did I just say that?) routine of performing solo, for this project the Reverend - on vocals, slide and rhythm guitar and harmonica - assembled over a dozen-and-a-half talented musicians and friends. They are: Chris Parker, Gregor and Patrick Carmichael on drums; Melvin Seals on organ; Hugh Pool on harmonica, lap steel and backing vocals; Robin Sylvester, Malcolm Oliver, Phil Marino and Jon "Bones Richie" Robinson on bass; Mark Karan and Alex The Dragon on lead guitar; Scott "Shack" Hackler on piano; Jason Hann on percussion; A. J. Fullerton on slide guitar; Paul Soderman, Sean Condron and Mamie Mench on backing vocals; Drew Glackin on lap steel; and Jay Collins on Bansuri flute.
After a chant of the mantra "Om Mani Padme Hum", the music starts off with "I Can't Be Satisfied", the 1948 hit that pretty much put Muddy Waters on the music map. Sounding like ahybrid of Muddy's original and the version the Rolling Stones did, Reverend Freakchild is all over the vocals (growls & howls included) and slide guitar on his rendition. That, along with Chris Parker powering the rhythm with a hell of a performance on the drums, easily make this one of the disc's best.
There are a select group of artists that whenever I'm doing an album review and a cover of one of their songs appears on it, I just cannot pass on mentioning it. They, and their music, are that compelling. In this particular case, the song is Jimmy Reed's "Big Boss Man" (Reed/Dixon/Smith). Jimmy's style of harp blowin while hitting those high end notes has always been my favorite and right here, Hugh Pool's hitting them as good as Jimmy did. Also sounding as good as Jimmy, is the swagger the Reverend's tossing out while 'woikin' those vocals. Another of this highlight's highlights include several nice lead guitar solos.
Similar to my thoughts above on certain artists, another one is Willie Dixon and this time the song is "Little Red Rooster". Everything about this one: from the Reverend's barnyard sounds, lead vocals and slide guitar; to the rhythm of Chris and Malcolm on the drums and bass; to Hugh's harmonica and lap steel performances; and to killer piano leads on Scott's one and only appearance on the disc; all add up to nothing short of masterful.
Being a Deadhead, and having a slew of their musical offspring on your recording, not covering "Friend Of The Devil" (Garcia/Hunter/Dawson) would be a sacrilege. Even this non Deadhead considers it his favorite of their work. As you might expect, the band nailed it.
The original track "Sweet, Sweet You" was first recorded on a previous Reverend Freakchild release. It's a tribute to many of the Reverend's favorite fallen stars including Drew Glackin, who is actually putting on the monster lap steel performance you'll hear on the track. The song's inspirational lyrics; the Reverend's heartfelt and emotionally charged presentation of them; and the heavenly chanting of the backing vocals by Sean and Mamie; all up this one to hymnal level.
The band does one hell of a job on a track by a fellow Reverend that was also covered by the Dead, "Death Don't Have No Mercy" (Reverend Gary Davis). It's a soulful, acoustic masterpiece with a flawless acoustic slide guitar and flute performance by Reverend Freakchild and Jay Collins.
Not being a Deadhead, had I not read this on the one sheet I'd have never known it. That said, the disc closes with a farewell titled "And We Bid You Goodnight" - a verse they used to close their shows with.
Other tracks on what may be Reverend Freakchild's best effort yet include: "I Know You Rider" (Traditional); "Black Peter" (Garcia/Hunter); "Yer Blues" (Lennon/McCartney) and "Imagine" (Lennon).
To find out more about Reverend Freakchild just go to www.treatedandreleasedrecords.com and should you have not yet received your copy of "The Bodhisattva Blues" for airplay, just contact Betsie Brown at www.blindraccoon.com. Wherever you go and whomever you talk to, please tell them that the Blewzzman sent you.


Peter "Blewzzman" Lauro
Blues Editor @ www.Mary4Music.com
2011 Keeping The Blues Alive Award Recipient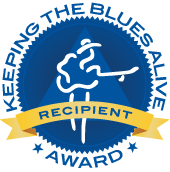 The Reverend Shawn Amos
& The Brotherhood
"Blue Sky"
Put Together Music
Publicity: Blind Raccoon
By Peter "Blewzzman" Lauro © Apr. 2020

With many prior releases under Reverend Shawn Amos' belt, "Blue Sky" is actually the debut release for the ensemble billed as Reverend Shawn Amos & The Brotherhood - and from the way I'm understanding it, expect more. According to the one sheet, with "Everybody in the band is feeling pride of ownership, The Brotherhood is in it for the long haul".
The Reverend Shawn Amos & The Brotherhood is a deep roots collaboration between Shawn Amos - the acclaimed blues singer/songwriter and harmonica player - and some old friends: drummer Brady Blade; bassist Christopher "CT" Thomas; and his long time guitarist, Chris "Doctor" Roberts. Friends of The Brotherhood include vocalists: Ruthie Foster, Piper Amos, Sharlotte Gibson, and Kenya Hathaway, who are collectively known as The Sisterhood; with Jamelle Adisa and Mike Cottone on trumpet; Marc Bolin on sousaphone; Matthew Demerritt on tenor sax; Tim Ganard on bass drum; Matt Hubbard on piano, Wurlitzer and Hammond; John Montgomery on snare drum; Ben Peeler on lap & pedal steel and dobro; James Saez on sundry stringed and electronic things; Johan Stein on guitar; and Dan Weinstein on trombone.
Fans of blues, folk, Americana and even country will all agree that "Stranger Than Today" is right in all of their wheelhouses. The song is a tale of Walter Marion Jacobs' - a.k.a. "Little Walter" - departure out of Marksville, Louisiana. Musically, the melding of: Blade's drum set and electronic drum machine; the steel and electric guitars; the lead, backup and echoing vocals; along with the smooth and lazy harmonica leads; all magnificently and masterfully comes together.
From its lyrics, to its music, to its vocals and their presentation, everything about "Troubled Man" is deep and compelling. As a duet, Ruthie Foster and The Reverend are a force to be reckoned with. Already leaning in an eerie direction, the harmonica and guitar leads of The Rev and Doctor Roberts take it further down that lane. Awesome track!
At just a minute-and-a-half in length, this one does not "Hold Back." It's hard drivin' rhythm and fast paced vocals - with the Sisterhood adding extra gears - create a pedal to the metal attitude. As fast and as hard as it started, the tracks abrupt ending is quite appropriate.
On this melancholy track, "The Pity And The Pain" can be clearly felt through the track's tender vocals. Using their fabulous falsettos on the lead and harmony vocals, The Reverend and Kenya Hathaway are a natural fit.
"27 Dollars" features several funny lines - particularly the one where The Reverend states "I got 27 dollar bills, I'm gonna need a few more so I can get that Coupe DeVille"; and the one where he tells his landlord he can't pay his rent 'cause he's saving for a Coupe DeVille and her reply is "I hope that Coupe got a kitchen, 'cause you no longer living here". A strong drum fueled rhythm, sharp harp leads and a barrelhouse piano all make this a dancer's delight.
Most of what you might imagine hearing while a large band with horns is playing at a rambunctious party can be heard right here on "Keep The Faith, Have Some Fun". Boisterous chatter, check; playful laughter, check; hooting and howling, check; percussion type sounds - be they from the band or the crowd, check; band members exuberantly encouraging each other, check; a catchy sing-a-long chorus line with fun lyrics, check; blaring harmonica and horn leads, check; party goers and band members having one hell of a good time, CHECK!
Other original tracks on "Blue Sky" include: "The Letter", "Counting Down The Days", "The Job Is Never Done", and "Albion Blues".
To find out more about the The Reverend Shawn Amos just go to www.shawnamos.com and should you have not yet received your copy of "Blue Sky" for airplay, just contact Betsie Brown at www.blindraccoon.com. Wherever you go and to whomever you talk to, please tell them that the Blewzzman sent you.


Peter "Blewzzman" Lauro
Blues Editor @ www.Mary4Music.com
2011 Keeping The Blues Alive Award Recipient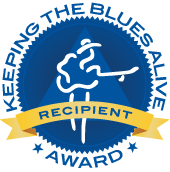 Leroy Ellington's Sacred Hearts
"Live And Kickin' It"
Infiniti Group Records
Management: The Galaxie Agency
Publicity: Jill Kettles
By Peter "Blewzzman" Lauro © Apr. 2020

Preface
On the one sheet accompanying the disc, Leroy states: "I'm proud of this live project, yes, it's live, it comes with all the hiccups that happened those two nights! I'd like to think this CD represents the way we should live our lives...jump right in there, make your mistakes, give it everything you have and never give up! There are no overdubs at all on this album...what you hear is what we played...I can live with that!". To that I say "Leroy, although I agree with your lifestyle philosophy and how to attack a song, I gotta tell you, I heard no hiccups or mistakes".


Review
Apparently, Leroy Ellington and his Sacred Hearts don't like resting on their laurels.....and that's a good thing for us. Just about a year ago I had the pleasure of reviewing the bands second release - "Sanctified" - and here I sit about to go to work on "Live And Kickin' It". Being a live recording, it contains: two original tracks from an earlier solo release by Leroy, titled "Blue Eyed Blues"; three original tracks from the bands previous release; with three new originals and three covers.
The very talented musicians on the project are: Leroy Ellington on lead vocals and saxophone; his sacred hearts: Max Gise and Marcos Sastre on guitar; Mike Grosser on bass; Charlie Fletcher on keyboards; Josh Parker on drums; The Soul Flower Singers, who are: Sonya Jackson and Karen Bolden on background vocals; and The Blowin' Smoke Horns who are: Dwayne Irvin on saxophone and John Zappa on trumpet.
The words "and lead us not, into temptation" will ring a bell for those of you who have ever said The Lord's Prayer - or as us Catholic School kids called it - "The Our Father". Being someone who was always trying to "stay out of trouble because he wanted to get in (to Heaven)", Leroy knows a thing or two about temptation. As a result, he sometimes found himself being the guy that "Heaven don't want and Hell can't handle". On "Heaven Don't Want Me" - one of his new originals - Leroy addresses life on that roller coaster ride of good and evil. This is the first of two tracks on which he blows lead sax and his sound on that is as soulful and emotional as his heartfelt vocals. Additionally, as you will hear me say many times coming up, the rhythm and guitar work is as powerful as it gets.
When is something that you absolutely don't need and would never pay $150 for, a good deal? Well, if you think like Leroy (and me as well) - never! On the other hand, Mrs. Ellington disagrees. Ya see, "Three Easy Payments" now makes it an offer she can't refuse. Yep, this true story is not only what gave Leroy a bad case of the QVC/HSN blues but it led to this original song, as well. Look at that Mrs. Ellington - the silver lining in the cloud! This dance floor filler is powered by a very hot rhythm led by Charlie's smokin' organ leads the killer guitar licks of Marcos. On top of the dancing, the catchy chorus line will have you singing, as well.
Should you be wondering if the above situation may have landed Leroy in the "Doghouse", the answer is a big yes. Featuring seven full minutes of an all out, full throttle jam session, the live version of this original song is considerably longer than the studio version. First and foremost, Josh - easily at disc's best on drums - is literally beatin' the s - - t out of the kit; the dueling guitars - with monster solos by Max - are mind blowing; Dwayne and John are validating why they're called The Blowin' Smoke Horns; and Leroy, on top of belting the hell out of the vocals is blowin' some smoke of his own on the saxophone. I can just imagine the rush this one gave the audience, 'cause I'm in total awe listening from home. Great job guys!
The first of the disc's covers, "Why Me", is a song by one of Leroy's idols - Delbert McClinton. And just as Delbert did, The Sacred Hearts laid it out in grand form. Once again, this time led by some chest thumping' bass lines by way of Mike, the rhythm is off the charts; the horn section, be it synchronous or on trumpet and saxophone solos by John or Dwayne, are doing what they do - blowin' smoke; and Leroy is doing what I've now come to realize comes quite easily to him - singing the hell out of the song.
When it comes to his band mates, one of the many things that prides Leroy is the raw power that they individually and collectively exude during their performances, and that can clearly be backed up by pretty much every song on the disc. That said, the guys are also capable of exuding an intense level of tenderness, emotion and sensitivity as they clearly do on "Gravity" (John Mayer). Then there's that tirade that Marcos takes off on during the last nearly two minutes of the song that is a whole other story. Plain and simple it's some of the baddest guitar work I've heard in a very long time.
There's probably not a day that goes by where you either use, or hear someone else use, an idiom. Some of the more common ones are: 'fit as a fiddle'; 'feeling under the weather'; and "Baptized In A Bedpan"......okay, maybe not so much that last one. However, the song is a true story based on Leroy's birth and those early days - make that months - in an incubator. Ya see, Leroy was indeed not fit as a fiddle in the beginning and and he learned what it meant to be feeling under the weather long before anyone should have to. As a matter of fact, not being sure if he'd ever make it out of the hospital, to insure his receiving the Sacrament of Baptism, they brought in a chaplain who truly performed the procedure in a bedpan. But that was a long, long time ago and now Leroy is a big bad blues man who is live and kickin' it and having a good time telling that story.
Other tracks on "Live And Kickin' It" include; "My Father's Son"; "Until We Meet Again"; "Something Funky Going On"; "I Wanna Tickle Your Fancy"; and "The Forecast Calls For Pain" (Robert Cray).
To find out more about Leroy Ellington's Sacred Hearts just go to their website - www.leroysacredhearts.com, and If you haven't yet received your copy of "Live And Kickin' It" for airplay, please contact Jill Kettles at jill@missjillpr.com. Also, make sure you check out the Galaxie Agency, as well, by going to www.thegalaxieagency.com. Of course,whomever you contact, please make sure you tell them their friend the Blewzzman sent you.


Peter "Blewzzman" Lauro
Blues Editor @ www.Mary4Music.com
2011 Keeping The Blues Alive Award Recipient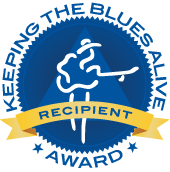 Jim Gustin & Truth Jones
"Lessons Learned"
Distribution: CD Baby
Publicity: Blind Raccoon
By Peter "Blewzzman" Lauro © Mar. 2020

Jim Gustin and Truth Jones are long time veterans and staples of the west coast music scene. Looking at a list of the acts they've opened for over the years is not only a testament to their talent but it's a testament to their diversity, as well. A small sampling of those acts from various genres include: Three Dog Night; Foghat; The Fabulous Thunderbirds; Big Bad Voodoo Daddy; Dallas Hodge; Darrell Mansfield; Chris Duarte; Coco Montoya; Teresa James, and so many others.
"Lessons Learned" is the third release from Jim Gustin and Truth Jones - who by the way is actually Jeri Goldenhar - and all of it's eleven tracks are Gustin/Goldenhar originals and/or collaborations. For the project, the nucleus of the band is: Jim Gustin on vocals and guitar; Truth Jones on vocals; Steve Alterman on piano, organ and vocals; Scott Duncan on bass and vocals; Chuck Strong on drums and vocals; and Lawrence Tamez on saxophone. Additional musicians include: Jim Scimonetti on saxophone; Lee Thornburg on trumpet; Chris LeRoi Hansen on harmonica; Tommy Marsh on slide guitar; Art Mendoza on percussion; Jill Horman on vocals; and Terry Wilson - who also did the mixing and mastering - on guitar, percussion and keys.
When the answer to a question is "I'd Been Drinking", thinking trouble may have likely been involved is a pretty safe assumption. On this duet, Jim tells of him and the boys going out for the night while Truth shares a similar story about her and her friends on a girls night out.....in the same joint! If you can't figure out the rest, just refer back to the songs title. Separately, these two are each capable of belting the hell out of any song and with them joining forces on a raucous track like this, calling the vocals powerful is an understatement. Musically, it's a smoker that features an aggressive rhythm with strong sax, piano and guitar highlights from Jim Scimonetti, Steve Alterman, and Jim Gustin.
Being somewhat of a segue, had she said "I Heard About" to that guy in the above song, a lot of trouble could have possibly been avoided. Making things worse is the fact that - although he may be handsome - this mister has a missus. This rhythm driven dance floor filler is highlighted by the the fabulous drum work of Chuck Strong and wailing horn and piano leads.
"When This Ship Sails" carried me away to a dimly lit, smoke filled, jazz lounge where a tall and sexy singer in a tight, form fitting, floor length dress - accompanied by a silky, smooth trio - is vocally and visually seducing the crowd. Knowing her, I can truthfully tell you that Truth Jones could surely pull that off.
Is it politically correct to say "I hate to see you go but I love to watch you walk away".....followed by discussing - in detail - the exact reasons why? Who cares, right Jim? On "I Hate To See You Go", Jim does that and more as he graphically paints us a head to toe picture of an obviously voluptuous woman. Of course, throwing in some squalling guitar riffs and singing the song with what this listener thinks is one of the raspiest, gravely voices in the business gives the lyrics a lot more depth.
"The postman brings the mail and the paperboy brings the news, but "All You Ever Bring Me Is The Blues"'. On this track Truth doesn't seem to be in the mood for that form fitting, floor length dress right now and it sounds like seducing anyone is the furthest thing from her mind. Sounding more like she's wearing head gear, boxing gloves and combat boots, I'm pretty sure she's up for kicking some ass instead. It's a smoker for sure and the bad is certainly up to some rock 'em, sock 'em of their own.
The album's title comes into play on a track titled "Never Too Big For The Blues". As they discuss "lessons learned' while being bullied as kids in school, the song title takes on the feel of a pun. As Jim tells it, when he was a kid he was tall for his age but because he was so skinny, the other kids would rattle his cage. He had to fight a lot and would mostly lose, causing Jim to find out early that you're never too big for the blues. Similarly, as a high school girl, Truth was bigger than the boys. She heard all the jokes and tried to drown out the noise and as she waited for a prom invite, she never got the news. Truth also learned the hard way that you're never too big for the blues. Fast forward several decades, they've now played a thousand shows in a thousand seedy bars, and yet no one knows who they are. They keep on trying and have paid their dues, yet some things never change...you're never too big for the blues. Musically, Tommy (Crooked Eye Tommy) Marsh on acoustic/slide guitar and Chris LeRoi Hansen on harmonica are absolutely masterful on what is unfortunately their only appearance.
By far, the duets most emotional and heartfelt presentation is delivered on a sensitive ballad titled "My Love Is True". Admittedly, the passion and sincerity exuded by Jim and Truth had this listener thinking it was their way of expressing their love for one another. As it turns out, this fervent love song was a way of Jim letting his wife know that regardless of all they've been through, when the clouds part, "it will still be me and you". It's a beautifully sung beautiful song elevated to a whole other level by the equally beautiful sax and piano leads of Lawrence Tamez and Steve Alterman.
Other tracks on "Lessons Learned" - the recording I believe will change people not knowing who Jim Gustin and Truth Jones are - include: "The Truth", "Never Forget", Rockslide", and "Three Things".
To find out more about the Jim Gustin and Truth Jones just go to https://expresskitz.com/jimgustinandtruthjones or friend them at www.facebook.com/jimgustinandtruthjones, and should you have not yet received your copy of "Lessons Learned" for airplay, just contact Betsie Brown at www.blindraccoon.com. Wherever you go and whomever you talk to, please tell them that the Blewzzman sent you.


Peter "Blewzzman" Lauro
Blues Editor @ www.Mary4Music.com
2011 Keeping The Blues Alive Award Recipient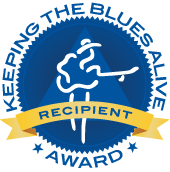 Avey Grouws Band
"The Devil May Care"
Self Released
Publicity: Blind Raccoon
By Peter "Blewzzman" Lauro © Mar 2020

Two of the many reasons I enjoy doing these reviews are the pleasure I experience by getting to hear many new and very good bands before the rest of the world does and then on top of that, the additional pleasure of helping the rest of the world hear about them, as well. The newest of those bands is the Avey Grouws Band and yes indeed, they are very good, as well.
The Avey Grouws Band is Chris Avey on guitar and vocals; Jeni Grouws on vocals; Bryan West on drums; Randy Leasman on bass; and Nick Vasquez on keys. On "The Devil May Care" - the band's debut release - they are joined by: Nolan Schroeder on sax; and Dan Meier on trumpet. The disc contains ten original tracks all penned by the bands' namesakes.
On a most impressive opening track titled "Come And Get This Love", the five piece ensemble wastes absolutely no time showcasing their individual and collective talents. Jeni quickly establishes the fact that with her angelic yet powerful voice, her broad range and just the right amount of attitude that she intends to be a force to be reckoned within the genre's vocal arena: Chris' cutting edge guitar skills validate him being compared by other reviewers to the likes of Coco Montoya, Tab Benoit and Robben Ford; Bryan and Randy have already made it very clear that their rhythm work will be repeatedly complimented; and Nick's fantastically frenzied organ highlights sent me straight to Googling his name. Toss all this together and it adds up to one heck of a dance floor filling smoker.
On the title track - "The Devil May Care" - while the rhythm section is in just the right groove behind them, all the heat is coming from the forces behind the Avey Grouws band. In the battle of the scorching vocals versus the scorching guitar licks, the clear cut winner is the listener.
This one's titled "Long Road" and, from the way it starts off all the way to it's pinnacle, it's apparently an uphill road. Starting off sounding like Jeni may actually be singing a ballad things quickly progress. The rhythm becomes assertive, the guitars - with fiery slide highlights - become aggressive and that ballad is suddenly one hell of a rocker.
This track tells of how "Weary" that long drive home from being on the road can sometimes be. It's one of the more relaxed songs of the lot and it allows the simple smoothness and pure beauty of Jeni's voice to take center stage. Right there with her, starting off with a mellow acoustic guitar then switching over to some silky slide leads, we also get to hear the smoother side of Chris' guitar skills. That, combined with Randy's softened bass lines all combine for this being an absolutely beautiful performance.
Although "Dig What You Do" is indeed something I could easily say to the band, it's actually the song's title. It's a flat out fast paced boogie featuring Chris joining Jeni on a delightful duet that's powered by a rollicking barrel-house piano led rhythm and rousing guitar leads.
Wow, the band does jazz too! I guess with "Two Days Off (And A Little Bit Of Liquor)" anything can happen. With the help of some outstanding saxophone and trumpet additions at the hands of Nolan and Dan, and a chorus line by well harmonized back up vocals, the Avey Grouws Jazz Ensemble is laying down one hell of a swingin' shuffle.
Other tracks on "The Devil May Care" - a disc that may very well draw some "Debut Release" nods - include: "Rise Up"; "Let's Take It Slow"; "Let Me Sing The Blues", and "Dirty Little Secret".
To find out more about the Avey Grouws Band just go to www.aveygrouwsband.com and should you have not yet received your copy of "The Devil May Care" for airplay, please contact Betsie Brown at www.blindraccoon.com. Wherever you go and whomever you talk to, please tell them that the Blewzzman sent you.


Peter "Blewzzman" Lauro
Blues Editor @ www.Mary4Music.com
2011 Keeping The Blues Alive Award Recipient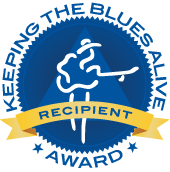 The Mary Jo Curry Band
"Front Porch"
Self Released
Publicity: Blind Raccoon
By Peter "Blewzzman" Lauro © Feb. 2020

If the saying "Time flies when you're having fun" holds any truth, then I must have been having a ball for the last three-and-a-half years because I cannot believe it has been that long since I reviewed Mary Jo Curry's self titled debut release. That said, Mary Jo's new release - "Front Porch" - brings to mind another saying that I can tell you holds a lot of truth, "Good things are worth waiting for", and this is a very good thing.
The nucleus of The Mary Jo Curry Band consists, of course, of Mary Jo on lead vocals; husband Michael Rapier on guitars; Chris Rogers on bass and backing vocals; and Rick Snow on drums and backing vocals; additional band members include: keyboardists Ezra Casey and Brett Donovan; and saxophonist Brian Moore. Additionally, after several of her friends razzed her for not including them on her first release, she jumped on the offer and the band wrote songs for those special guests. They are: Albert Castiglia and Tom Holland on guitars and Andrew Duncanson on vocals. The disc's eleven tracks include nine band originals, another written for Mary Jo, and one cover.
The disc opens with a track on which Mary Jo addresses the fact that "Nothin' Is Easy" (M. Rapier). Even an attempt to make that ultimate deal didn't work out. When she went to the cross roads the devil never showed up. Everything from Mary Jo's powerful vocals, to the tracks' thunderous rhythm Chris and Rick are pounding out, to the fiery Hammond and sax leads Bret and Brian are tearing it up on, to Michael Rapier's lead and slide guitar, all add up to this being one hell of a smokin' track.
Since there's no better way to do a Chicago style shuffle than using a Chicagoan who happens to front a band called The Shuffle Kings, this would be a great time and place to let Tom Holland work his magic.....and he is indeed working it. "All Your Lies" (M. Rapier) is one of several songs that evolve around dirty, rotten, no good men - who we'll of course assume were part of Mary Jo's life long before Michael. With her intense, in-your-face vocal style Mary Jo seems to be right in her wheelhouse here. Additionally, the track again features what is obviously going to be the norm - amazing rhythm, keyboard and horn performances.
If you want to hear what could very well be the disc's best vocal performance, there is no need to go "Lookin'" (M. Rapier) any further. Although the rhythm - which I've already established is a gimme - is fueling the track and Michael is sliding in some monster guitar licks, Mary Jo and Andrew Duncanson just take this one and run with it. Sounding like they may have had the same vocal coach, these two are the proverbial match made in heaven. The facts that it is Andrew's only performance and that this is arguably the disc's best track, easily make it the replay special. Side note to Mary Jo - If you don't feature Andrew on your next release, I'll, be the one complaining. :>)
According to the notes on the accompanying one sheet, "House Is Lonely" (M. Rapier) is regrettably about the loss of some of Michael's loved ones. Inasmuch as sad and beautiful can be polarizing words, music seems to be a place where they fittingly come together. Many a sad song have been so beautifully sung and performed and Mary Jo's emotional vocals; Michael's soothing guitar notes; the dulcet affect from the dual keyboards of Bret and Ezra; and the relaxing rhythm from Chris and Rick; all genuinely make this one of them.
So, when Andrew Terrill Thomas wrote this song specifically for Mary Jo Curry to perform, he was the Leonardo da Vinci to her being the Mona Lisa. The song is titled "Explaining The Blues" and it could not have painted a better picture when it came to showcasing Mary Jo's intense, attention demanding and range roaming vocal skills. The drift of the song is about the difficult time Mary Jo has explaining the blues associated with a bad relationship, yet all you gotta do is hear her sing it and that's all the explaining you'll ever need. Yeah, there was a ton of masterful music going on here as well, but this would have sounded good even with a child banging a spoon on a pot. WOW!
After a commanding performance like that, I think the disc's producers knew that right about now, most of us listeners probably needed something light. Enter a bouncy instrumental titled "Shake & Bake" (M. Rapier). It's an up tempo number in which Tom Holland and the guys collectively have a good ol' time jamming together while passing the lead around. Fun stuff for sure.
Other tracks on "Front Porch" include: "Turn It Loose" and "The Man" (both by C. Rogers); "We All Had A Real Good Time" (D. Hartman & E. Winter); "Front Porch" (M. Rapier); and "Joyful" (M. Rapier & R. Snow).
With the International Blues Challenge - where the "Best Self Produced" CD is awarded each year - having just ended; and with the Blues Music Awards voting about to end any day now; I may be a bit premature when I say this, but if this product makes it into the hands of the right people - and with Blind Raccoon representing it, it will - look for "Front Porch" by The Mary Jo Curry Band to be in the running of both of those competitions.
To find out more about Mary Jo Curry and the band just go to www.maryjocurry.com and should you have not yet received your copy of "Front Porch" for airplay, please contact Betsie Brown at www.blindraccoon.com. Be it Mary Jo or Betsie you reach out to, please tell the ladies that the Blewzzman sent you.


Peter "Blewzzman" Lauro
Blues Editor @ www.Mary4Music.com
2011 Keeping The Blues Alive Award Recipient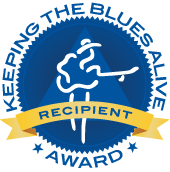 Alex Dixon's VINTAGE DIXON Presents:
"The Real McCoy"
Featuring Lewis "Big Lew" Powell
Dixon Landing Music
By Peter "Blewzzman" Lauro © Feb. 2020

There is so much I can tell you about Alex Dixon - Willie Dixon's grandson - and Dixon Landing Music; and with all the wonderful and valuable information provided on the two sided one sheet enclosed with the disc, I could fill up paragraph after paragraph telling you about what I just read as well. However, since all that is available online, I'd much rather let you read about it yourselves and go straight to telling you about the album and music I just heard instead.
"The Real McCoy" is the third release on Dixon Landing Music and I'm honored to say that I have had the pleasure of writing about all three. Of the disc's eleven tracks, six are Alex Dixon originals/collaborations and five were written by or collaborations of gramps and uncle Wolf - that would be Willie Dixon and Chester "Howlin' Wolf" Burnett.
In addition to being an extremely talented bunch, many of the musicians joining Alex Dixon - on bass - are lifelong friends who grew up together on the south side of Chicago as well. They include: Lewis "Big Lew" Powell on vocals; Alvino Bennett on drums and vocals; Steve Bell and Sugar Blue on harmonica; Melvin Taylor and Rico McFarland on lead and rhythm guitar; Gino Matteo on slide and rhythm; Joey Delgado on rhythm guitar; and, Leila Dixon and Whaia on background vocals.
The opening track - "Nothing New Under The Sun" (A. Dixon) - was recently released as a single on the same date (Jan. 7) that the Muddy Waters classic "Hoochie Coochie Man" (W. Dixon) was released, back in 1954.....and that's not the only similarity. Just like Muddy did on that Chess release, "Big Lew" is belting and growling the hell out of the vocals; just like Little Walter did, Steve Bell's blowin' some serious blues on harp; just like Willie Dixon and Elgin Evans did, Alex Dixon and Alvino Bennett are rockin' the rhythm; and just like Muddy and Jimmy Rogers did, Melvin Taylor, Gino Matteo and Joey Delgado are killing it on the guitars. That's what traditional blues sounded like then and thanks to these cats, that's still what traditional blues sounds like now. Don't fix it if it ain't broke! The track also features a fourth generation Dixon - Alex's daughter and Willie's great granddaughter, Leila, making her recording debut on background vocals.
Another Willie Dixon Classic - which Buster Benton had a big hit with in 1973 - is "Spider In My Stew". Other than the fact that this time it's Sugar Blue and Rico McFarland laying down the killer blues licks on the harp and guitar, not much has changed. Just like when Willie said "Chicago is loaded with the blues", this track is, as well.
There are certain claims that certain legendary blues men can make that no one would dare dispute. When Willie Dixon says "I Am The Blues" who's gonna tell him he's not? When John Primer claims to be the "Real Deal", who's gonna tell him he isn't? Along those lines, Lewis "Big Lew" Powell has me thinking that when it comes to singing the blues, he may just be "The Real McCoy" (A. Dixon).
So here I am, four tracks into the disc and I've had something to say about all of them. If I'm not careful, two things could easily happen: the first is that as impossible as it seems, I've got to become a bit more selective or this will be a very long read; and secondly, with the abundant amount of incredible tradition blues, I'd hate for my descriptions to become redundant. That said, this being a track that features harp master Sugar Blue at his very best, makes telling you about "My Greatest Desire" (A. Dixon) a public service announcement.
The next two tracks are titled "Howlin' For My Darling" (W. Dixon & C. Burnett) and "Groanin' The Blues" (W. Dixon) and on them both, "Big Lew" clearly testifies that when it comes to howllin' and groanin', ain't nobody got nothin' on him. The latter track features Melvin Taylor, a long time favorite of mine, on the disc's most scorching guitar solo.
Hands down, the disc's smoker is "Chi-Town Boogie" (A. Dixon & L. Powell). Other than Alex, Lew and Alvino occasionally harmoniously shouting out the songs name from time to time, the track is basically an instrumental which features everyone in all out jam mode. Think "Whammer Jammer" - but with Steve Bell doing the renowned harp work - highlighted by three guitarists.
Other tracks on what I'm calling a must have CD that's highly likely to appear on "Best Traditional Blues" ballots include: "When I Make Love" (W. Dixon); "10,000 Miles Away" (A. Dixon/A. Bennett/ L. Powell); and two bonus tracks: "I Want To Be Loved" (W. Dixon); and the true instrumental version of "Chi-Town Boogie".
For more information, and to hear some music clips from "The Real McCoy", just go to www.vintagedixon.com and you can also check Alex out at www.facebook.com/alexdixonbandvintagedixon/ and wherever you track him down, please be sure to tell him his friend the Blewzzman sent you.


Peter "Blewzzman" Lauro
Blues Editor @ www.Mary4Music.com
2011 Keeping The Blues Alive Award Recipient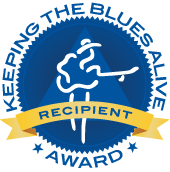 Håkon Høye
"Nights At The Surf Motel"
Big H Records
By Peter "Blewzzman" Lauro © Feb. 2020

Along with having previously worked with other bands from this country, and having just seen the country's Norsk Bluesunion and Oslo Bluesklubs blues societies representatives perform at the International Blues Challenge in Memphis, listening to Håkon Høye's second release - "Nights At The Surf Motel" - have me strongly convinced that the blues is in very good hands in Norway.
"Nights At The Surf Motel" contains ten tracks of which eight are originals. On the project, Håkon Høye - on lead vocals, guitars, electric bass and loops - is joined by: Per Torbo on electric bass and backup vocals; Vetle Larsen on drums and percussion and Kasper Skullerud Værnes on tenor and baritone saxophones. Additional musicians include: William R. Troiani on electric bass; Kjell Magne Lauritzen on piano; Eivind Høye on accordion; Alexander Peterson on drums; Kim E. Bergseth on organ, acoustic guitar, backup vocals and loops; Christopher "Kid" Andersen, Lisa L. Andersen and James, Dwayne and Walter Morgan - collectively known as The Sons of The Revivers; on backup vocals; with the horns being arranged by Kasper Skullerud Værnes and Håkon Høye.
Just because you may have never gone to one in search of a rim for your Ford Ranger, a radiator for your Chevy Malibu, or a hubcap for your Dodge Dart, don't be so sure that you've never been to one of these. Chances are you have and it could very well have been the "Junkyard Of Dreams". According to Håkon, the replacement parts you find there will serve you much better than that rim, that radiator or that hubcap. Strong rhythm from Per and Vetle on the bass and drums with great guitar and piano leads by Håkon and Kjell.
"Stay Awhile" is one of those kind of songs that could easily have you wondering where you may have heard it before. But since the song is a Håkon Høye/William R. Troiani original - you haven't! That said, think back to the late sixties - early seventies and a band called The Band. Ohhhhh yeah! It doesn't get any more Americana than this. Vocally, this is one of Håkon's best performances.
On a cover of Curtis Mayfield's "You Must Believe Me", Håkon and the band have that 50's and 60's R&B sound down pat. As a matter of fact, on the lead and backup vocals, Håkon and The Sons Of The Revivers are sounding as impressive now as the Impressions did back then. Great job guys!
I found it to be oddly interesting that some of Håkon's best guitar work is on a cover of Richard Berry's "Sweet Sugar You". Since Richard predominantly performed with doo-wop groups of the early fifties it's the musical aspect that surprisingly highlights this version. Håkon certainly took this cover and made it his own.
"Nights At The Surf Motel" - the disc's title and closing track is also the best and bluesiest of the lot. This slow blues track contains all of the elements required to make it to the top of my list: slowly and soulfully sung melancholic lyrics; soft yet scorching guitar leads; that faint yet stimulating sound of the ivories being tickled ever so lightly; and a simplified soothing rhythm. Real good stuff right here!
Other tracks on this very well done disc include: "One Floor Down"; "Good Thing"; "My Darkest Hour"; "Time Will Tell" and "Waistin' Time With You".
By the way, if you think you've heard the name Håkon Høye before but can't put your finger on where, he played on Louisiana Red's 2010 Blues Music Award nominated release titled "Back To The Black Bayou" and he's also backed up Mitch Kashmar, RJ Mischo, Tad Robinson and many others. You can learn about all that and more by visiting Back To The Black Bayou Håkon at www.facebook.com/haakonhoey. When you do, please tell him the Blewzzman sent you.


Peter "Blewzzman" Lauro
Blues Editor @ www.Mary4Music.com
2011 Keeping The Blues Alive Award Recipient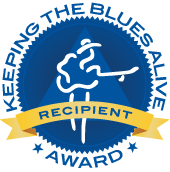 Tas Cru
"Drive On"
Subcat Records
By Peter "Blewzzman" Lauro © Jan. 2020

When it comes to his musical career, between touring as far and often as he does, and releasing powerfully performed albums on a very regular basis, "Drive On" is much more than a CD title for Tas Cru - it's a philosophy! This latest release - his ninth - contains ten tracks and, as what pretty much is the norm, they're all original.
On the album, Tas - who sings lead vocals and plays acoustic, electric and resonator guitars and harmonica - is joined by: Mary Ann Casale on lead and backing vocals; Leanne MacRaye and Cary Manse-Neal on backing vocals; Blues Music Award nominee Anthony Geraci on organ, piano and Fender Rhodes; Anthony Terry on saxophone; 2019 IBC finalist and Albert King Award winner Gabe Stillman on slide guitar; Bob Purdy and Colin "Big Yellow Dog" Beatty on bass; Andy Hearn, Cathy Lamanna and Sonny Rock on drums; and Ron Keck on percussion.
The reasons for loving "That Lovin' Thang" are many: the soulful lead and harmony vocals goin' on 'tween Tas and the ladies; the chest thumping rhythm Bob and Andy are pounding out on the bass and drums; the brawny sax leads being blown by Anthony Terry; and especially the rock 'em - sock 'em battle Tas and Anthony Geraci are going tooth and nail at on the guitar and organ. Wow! That's the way to kick things off.
As far as the title track - "Drive On" - is concerned, the interesting and creative sound and musical arrangements that kick it off have me kicking off my comments by giving kudos to the production, mixing and mastering work from the hands of Tas and Ron Keck. Masterful is way to mild a word to describe the skills that were used here. Vocally and lyrically, this very well written song is the most powerful of the lot. The term "drive on" can relate to lots of things and on the song, Tas touches on many of them. This, a possible candidate for 'song of the year' recognition, is one that you've just got to hear for yourself and I'm just leaving it at that.
With Tas and Gabe going toe to toe on the lead and slide guitars; Bob - on the bass and Sonny - on the drums, pounding out the disc's fiercest rhythm; and the two Anthony's wailing away on the keys and the horn; calling "Kinda Mess" the disc's smoker is indeed understated.
Back in the day I would have referred to a track like this as "trippin' music". Interestingly enough, the song is titled "In This Moment" - but if you allow it to, as I have several times already - it will easily take you out of this moment. When you hear it all happening at the same time; the soothing sounds coming from Tas' finessed guitar style; the heartbeat Anthony Geraci first gives the song with the organ before adding tranquility on the piano; and the sensual and serene vibe Anthony Terry brings with the sax; will all transcend you to wherever you let it. The creme de la creme for sure.
Personally knowing it's his favorite city adds to the enjoyment of hearing Tas sing about it. Although some of the lyrics like "Honey I'm married to you and I still love you too, but don't ever ask me choose 'tween you and "Memphis Blue" do make the song take on a gender, there's no questioning it's his love for the city of Memphis that no one should ever come between.
As the title might suggest, the evil's running rampant on "Devil In Your Heart" (M. A. Casale & T. Cru). From the lyrics and the way they are deeply and darkly sung, whispered and heavily breathed by Tas and Mary Ann, to the eerie mood Tas is creating with the tone of his resonator, the melancholia surrounding this one has 'soundtrack for a supernatural movie' written all over it.
Other tracks on "Drive On" include: "Money Talks", "Save Me", "Cry No More", and "Shookie Shake" .
Should you like to purchase a copy of "Drive On", or possibly need one for airplay, contact Tas at tascrumusic@gmail.com. Also, to find out more about Tas himself; the rest of his music; his books; and his admirable work in blues education; just go to www.tascru.com. And as I know you will, please tell him his buddy the Blewzzman sent you.


Peter "Blewzzman" Lauro
Blues Editor @ www.Mary4Music.com
2011 Keeping The Blues Alive Award Recipient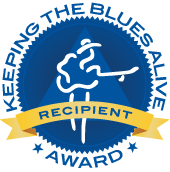 Frank Bey
"All My Dues Are Paid"
Nola Blue Records
Publicity: Blind Raccoon
By Peter "Blewzzman" Lauro © Dec. 2019

From time to time, I read such a compelling statement on a one sheet or jacket liner notes that necessitates a need to share it. This is one of those times and here is that statement: "In a time when American Idol-type vocal gymnastics too often pass for soul, Frank Bey is a perfect reminder of what soul singing is really all about: communication, warmth and emotional sincerity." Rick Estrin.
"All My Dues Are Paid" - quite a matter of fact title - is Frank Bey's sixth release and it's his second on the Nola Blue Label. The thirteen track disc was produced and co-produced by Kid Andersen and Rick Estrin and was recorded at Kid's Greaseland Studio - a place where some of the best musicians in the business have been known to hang out. During these sessions those who were hanging out to back up Frank's lead vocals included: Jim Pugh on organ, piano, Rhodes and Wurlitzer; Eric Spaulding and Nancy Wright on tenor sax; Jack Sanford on baritone and tenor sax; Rick Feliciano on trombone; John Halbleib on trumpet; Alex Peterson, Derrick "D'mar" Martin and Paul Revelli on drums; Jerry Jemmott on bass; Paul Olguin on lead bass guitar; Martin Windstad on percussion and congas; Kid Andersen on guitar, baritone guitar, vocals, percussion, organ and Wurlitzer; Vicki Randle on congas and percussion; Don Dally and Kimberly Kistler on strings; Lorenzo Farrell on organ and Wurlitzer; Aki Kumar and June Core on handclaps; and Lisa Leuschner Andersen, Willie Walker, Rick Estrin, D'Mar, Loralee Christensen and Dennis, Walter and Dwayne Morgan - collectively known as The Sons Of the Soul Revivers on vocals......Phew! That was tough and I hope I got 'em all.
Until now, when it came to making a statement with an album title, I always thought that the loudest ever made was by Willie Dixon with "I Am The Blues" (1970). That said, Frank Bey declaring "All My Dues Are Paid" also packs quite the punch. On the title track - which he collaborated on with K. Murray, R. Estrin and K. Andersen - Frank tells of the days of being black and poor while living in the south; along with being used, abused and played by friends who were nothing more than parasites and snakes. Through it all, and later medical issues as well, Frank always kept on pushing and although no one else did - he knew that there was no way to stop Frank Bey. With several bass's, several horns and several percussionists teaming up, the rhythm groove is relentless, and with super background support from the ladies, Frank's singing it just like he lived it. Song of the year credentials are all over this one.
Since it's been forty years ago that George Jones had a monster hit with "He Stopped Loving Her Today" (B. Braddock/C. Putnam), Frank Bey's version has me thinking that if Nola Blue Records sent it to country radio, lightning could very well strike twice. After all, the song constantly pops up on surveys as one of the greatest country songs of all times and - with the heart and soul Frank's putting into it - I'm loving the idea. The sullen rhythm groove Jim, Jerry and Alex are in; the heavenly sounding strings of Don and Kimberly: andLisa's angelic humming are all perfect accompaniments for the songs melancholy mood.
It may be a Nightcats song but Kid and Rick hit the nail on the head giving it to Frank to sing. He's not only singing "I'll Bet I Never Cross Your Mind" (R. Estrin) like he wrote it, but like he lived it and knows exactly who he's singing it to, as well. Needing to recall what the original version sounded like I just took a quick visit to YouTube and came to the conclusion that although quite similar, I'm liking the feel Jim adds with the organ vs a piano and the sultriness Nancy added with her style on the sax. Great track.
He's sung blues, he's sung soul, he's sung country and now, on this big band style track, Frank Bey's singing some jump jazz. Although I'm not suggesting it (:>), it wouldn't surprise me if Frank could rap as well. With some of the disc's most smoking rhythm by a double dose of the Pauls on bass and drums and Lorenzo on keys; Jack, Eric and John nailing the horn arrangements; and Kid killing it on the guitar; "Never No More" (P. Mayfield/D. Malone) is indeed the dance floor filler.
How can a song with relatively sad lyrics sound so wonderful and uplifting? Just give a listen to Frank singing "If It's Really Got To Be This Way" (A. Alexander/D. Fitts/ G. Nicholson) and you'll know exactly how. On the only track with just a four piece band behind him, Frank Bey absolutely shines on this beautifully done vocal presentation.
Every time I hear this song, I can't "Imagine" (J. Lennon) ever hearing a more enlightening song with such hopeful lyrics. With his more powerful, more soulful and more heartfelt rendition, Frank - and this amazing group of musicians performing it with him - take the song to a whole other level.
Other incredibly done tracks on "All My Dues Are Paid" include: "Idle Hands" (R. Biancol/M. Kane); "One Of These Days" (W. Troinai/H. Hoye); "Calling All Fools" (R. Estrin); "It's A Pleasure" and "One Thing Every Day" ( M. H. Schermer); "Ha Ha In The Daytime" (P. Mayfield); and "Perfect Day" (L. Reed).
My track record when making statements like I'm about to make is quite respectable. That said, with a handful of past BMA winners involved on this project, don't be surprised should you see Sallie Bengtson walking to the stage to pick up Nola Blue's first Blues Music Award come May. Remember where you heard it!
Although this legendary artist is very well known to most of you, should you like to learn more about Frank Bey just go to www.frankbeymusic.com. Also, should you have not yet received your airplay copy of the album that Frank Bey is calling "one of the best I have ever recorded", please contact Betsie Brown at www.blindraccoon.com. Remember, wherever you go and whoever you contact, please let them know the Blewzzman sent you.


Peter "Blewzzman" Lauro
Blues Editor @ www.Mary4Music.com
2011 Keeping The Blues Alive Award Recipient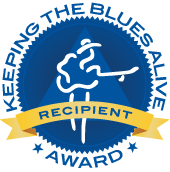 Click Here To Return To The CD Review Index
Click Here For The Blues Portal
Click Here For The Indie Portal
Click Here To Visit Our Music Gift Shop


---
Want your CD reviewed?
Click HERE to email us for information.






*All logos and trademarks in this site are property of their respective owner.
Additional content © 1998-2022 Mary4Music.com. All Rights Reserved.