Blues CD Reviews 84


Jack Mack & The Heart Attack
"Live From Centennial Park, Atlanta - 1996"
Free Roll Records & Superstar Factory Productions, LLC
Publicity: Blind Raccoon
By Peter "Blewzzman" Lauro © Dec. 2019

Prelude
It's July 1966, and Jack Mack & The Heart Attack are performing at the XXVI Olympiad in Centennial Park, Atlanta. As the band closed their set with one of their original songs - "I Walk Alone" - a pipe bomb that killed one and injured one hundred and eleven exploded in close proximity to the stage, abruptly ending the show. This is a live recording of that show and the blast would be the first time an act of domestic terrorism ever closed a live recording. Right around the time most of you will be reading this, Clint Eastwood's latest film - "Richard Jewel" - will have just been released. Those of you who recognize that name may remember that Richard was the security guard who was wrongfully accused of setting off that bomb. The movie will feature that closing song along with the bands cover of The Staple Singers' "I'll Take You There".
Review
Jack Mack & The Heart Attack, known around the world as the "Hardest working band in soul business", include: Andrew Kastner on guitar and vocals; Bill Bergman on tenor sax and vocals; John Paruolo on Hammond B3 organ and vocals; Lester Lovitt on trumpet and vocals; Tim Scott on bass and lead vocals; TC Moses on lead vocals; and Alvino Bennett on drums. Additional vocalists used include Mark Campbell and Carlos Murguia. The disc's five original songs and six covers of some soul classics were just the type of high energy tracks that could keep close to forty thousand party goers on their feet for most of the show.
With the crowd already in a frenzy just from the emcee's introduction, the band made sure they kept them there with a powerful opening track titled "More Soul" (A. Christian). Although it was under a two-minute warm up number, the guys had the enthusiastic audience sounding like they had just witnessed a show peaking performance.
Maintaining that momentum, the band goes into an original six-and-a-half minute dance number titled "Breaking Down The Walls" - which probably broke down everyone's inhibitions as well. Ya just can't hear stuff this funky and and not want to boogie.
With outstanding backup support, TC's soulful vocals lead the way through a five minute plus rendition of the Staple Singers classic, "I'll Take You There" (A. Bell). Musically, the track is highlighted by Tim and Alvino laying down the cool rhythm groove and TC calls them out individually by name - John, Andrew and Tim step out with some fine solos on the piano, guitar and bass. Then right on the, "Horns, c'mon" cue from TC, Bill, and Lester bring it all to a closing crescendo.
Leading the potent rhythm, Alvino and Tim - on the drums and bass - could very well be at disc's best on this eight-and-a-half-minute production of "Respect Yourself" (L. T. Ingram & M. Rice). Having said that, the highlights of the track come three minutes in when Bill and Andrew get into back to back ninety second solos on the sax and guitar.
On another of their originals, everyone in the band is "Livin' It Up" on this performance. From the vibe I'm getting just listening on my computer I can tell the live vibe at the show had to be off the charts. Jack Mack & The Heart Attack may be the hardest working band in soul business, but right here they're having way too much fun for it to be called work.
So being the holder of the title, it's only right to pay tribute to another of the hardest working soul bands and that's exactly what the guys did during a twelve minute medley of "Simple Song", "Stand", "I Want To Thank You" and "I Want to Take You Higher" - all of Sly And The Family Stone fame. For the record, this one was was called "Sly Medley", and also for the record, it was funky as all get out.
Since all the tracks before this only totaled approximately fifty-five minutes I'm thinking that "I Walked Alone" - another original featuring TC singing his heart out - was certainly not intended to be the last track.....until the pipe bomb explosion sadly changed all that.
Other tracks on "Live From Centennial Park, Atlanta - 1996" include two originals titled: "Woman Thing" and "Something About Ya"; "Sex Machine" (J. Brown, B. Byrd & R. Lenhoff); and "Take Me To The River" (A. Green & M. Hodges).
As the various 2020 awards ballots start coming around not too long from now, I'm expecting, "Live From Centennial Park, Atlanta - 1996" to get plenty of "Historical" attention.
To find out more about the Jack Mack & The Heart Attack just go to www.jackmack.com. Also, should you have not yet received your copy for airplay, please contact Betsie Brown at www.blindraccoon.com. Remember, wherever you go and whoever you contact, please let them know the Blewzzman sent you.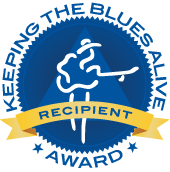 The Bluesland Horn Band
"Keep It In The Shadows"
Self Released
By Peter "Blewzzman" Lauro © Nov. 2019

Although "Keep It In The Shadows" is The Bluesland Horn Band's fifth release, it's my first exposure to this very talented Canadian band whose members include: Marty Cochrane on vocals; Gavin Sorochan on drums; Pan Sciore on bass; Terry Medd on guitars; John Reid on tenor sax; Dough Zacharias on trumpet; Paul Evans on baritone sax, Guy Plecash on vocals, organ and piano; and special guests Kenny "Blues Boss" Wayne on piano, Sherman "The Tank" Doucette on harp, Pat Belliveau and Steve Williams on tenor saxes and Miles Jackson chipping in on keyboards and some of the horn arrangements. "Keep It In The Shadows" contains ten all original tracks that cover a variety of blues based genres.
The opening and title track addresses two of Washington, DC's most prominent professions - politics and prostitution. And considering that a lot of what members of both of those professions do is considered unacceptable by many - especially when they collaborate, they often "Keep It In The Shadows". Before and after the horn highlights, most of the track features great vocals from Marty, outstanding guitar leads by Terry, and a solid rhythm performance led by the "Blues Boss" himself on the piano. But when the band is called The Bluesland Horn Band there's no way the horns are keeping in the shadows. Midway through, the full horn section kicks in - led by a killer trumpet lead from Doug - leaving no doubt as to why they're called a horn band.
Other than the "Bluesland Choir" repeating a chorus line telling us they are "jukin and a jivin and a groovin' baby all night long", "Jukin" is pretty much a jazzy foot tappin', finger snappin', head bobbin' smile inducin' instrumental that features Gavin, Pan, Guy and Miles in one heck of a rhythm groove on the drums, bass and organ; and John, Doug and Paul in another heck of a rhythm groove on the tenor sax, trumpet and baritone sax. Really good stuff!
On a tongue-in-cheek track titled "New Suit", Marty does an admirable job singing and storytelling the tracks humorous lyrics that tell of a motel burned down by a chain smoker, clothes charred in the fire, traveling to Nashville and Memphis and stealing......errrr I mean borrowing one of Elvis's suits from Graceland. Although the lyrics are hilarious, there's nothing at all funny about the serious dance floor filling music the band's laying down.
Being a part of the baby boomer generation that makes up a large part of the blues communities demographic, many of you may relate to "Old Man Blues". On it Marty seems to feel that some of the symptoms associated with aging have had an adverse affect on his ability to 'get lucky'. To that I say, "Speak for yourself, Marty"...LOL. From what I'm hearing, the band - and most likely those dancers who'll be swingin' to this smokin' shuffle - aren't feeling old. Individual kudos to "The Tank" and Pan for the crazy good harp and upright bass highlights.
"Shades" is an instrumental that the band calls "A tip of the hat to the 60's R&B bands". It features the whole band in a soulful groove with spectacular guitar and tenor leads by Terry and Steve and a masterful rhythm performance by Gavin, Norm, and Al on the drums, bass and organ. Very impressive track!
Now I could be wrong, but I'm pretty sure that "Swing Line Dancing" and "Ballroom Clogging" are not things. That said, if anyone wanted to make them a thing, "Going Down To Texas" is the music to do it with. Musically, it's a great fit for the swing and jazzy ballroom effect and lyrically it's got the line dancing and clogging covered. An unlikely fusion but a fusion nevertheless.
Other tracks on "Keep It In The Shadows" include: "Stone Man Blues", "Living On The Ceiling", "Tears R4 The Living", and "Son Of Thunder".
If you'd like to learn more (as I did) about The Bluesland Horn Band, just visit their website - www.bluesland.ca - and when you do, please tell them their new fan the Blewzzman sent you.


Peter "Blewzzman" Lauro
Blues Editor @ www.Mary4Music.com
2011 Keeping The Blues Alive Award Recipient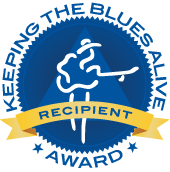 Ruth Wyand
"Tribe Of One"
Back Bay Bill Records
By Peter "Blewzzman" Lauro © Nov. 2019

Prelude
Up until not that long ago, I had not been familiar with Ruth Wyand. Then on her last swing through Florida, when I got to see her perform three times over a two day period, I not only became a fan, but a friend, as well. The first and second of those performances were when Ruth - and a tribe of more than one - performed a women in blues showcase at the Funky Biscuit. Wowing the audience twice within a few hours, Ruth opened the show with a solo acoustic set then came back later in the show playing an electric set with a full band.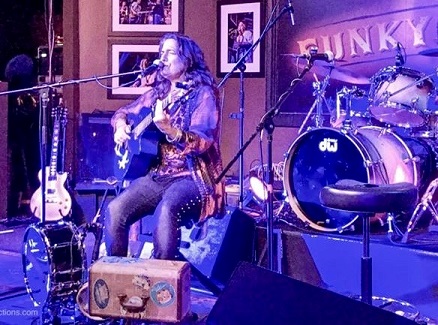 Just a few days later, I had the pleasure of emceeing a blues jam at Kelly Brothers Irish Pub at which Ruth was the featured guest. Once again, she opened up with a few solo numbers before switching to electric guitar with the full host band joining in. By now, I had become both very aware and very impressed with her vocal ability, musical skills, song writing prowess, stage presence and all around talent.
Review
Ruth Wyand's Fourth release, a solo effort on which she plays guitar, foot drums and sings all the vocals, is fittingly titled "Tribe Of One". Of the disc's fourteen tracks, eleven are Ruth Wyand originals with a cover of songs by Bob Dylan, Jimi Hendrix and Etta Baker.
So that rabbit foot she keeps in her pocket; that penny she keeps in her shoe; the gris gris bag hanging on her post; and the voodoo potion she shoots back with a shot of Jack; all seem to just make things worse. No matter what Ruth does, she just can't "Break The Curse". Musically, Ruth has taken this one person band to a whole new level. Although I know there is no looping or overdubbing involved I still find it hard to believe I'm not listening to a three-piece rhythm section. Very impressive.
So when it comes to men, Ruth's take is that if you're going to tell her how to lead her life; question her decisions; and be disrespectful in general; she's "Better Off Alone". Hmmmmm.....this could be the very reason she's a one woman show. Musically this one's all about masterful vocals and precision pickin' and slidin'.
Ruth Wyand's rendition of Bob Dylan's "Blind Willie McTell" should be mandatory listening for all guitar students. It sets the bar so high that sounding even close to as good as she does would not only put a smile on the students face, but the teacher's as well. Absolutely flawless work.
Ask Ruth about her songwriting and she'll certainly tell you that a lot of her work comes from having a sarcastic sense of humor. The way she's all over this guy for having the 'can't make up your mind blues', "Love On The Line Blues" will attest to that.
"100 Proof" is the disc's rocker. It features some of Ruth's best slide guitar and percussion work, and some John Lee Hooker type growling vocals.
Combining the facts that: one of her previous tracks is a cover of a song by the late Etta Baker; Ruth and Etta both hailed from the part of the country where the phrase Piedmont Blues was coined; and I do get the impression that Etta may have been one of Ruth's strongest influences; I'm assuming that "On The Porch With Etta" is a tribute to an inspiration and old friend. This short instrumental features a most amazing 'stop what the hell ever it is you're doing and pay attention' presentation.
Other tracks on this possible nomination for the "Acoustic Album of the Year" at the next Blues Music Awards include: "Bad Mojo", "The Last Nail", "Help My Soul Survive", "Till It's Safe To Go Outside", "I Don't Have Proof", "Little Wing" (Jimi Hendrix), "Broken Women" and "Mint Julep" (Etta Baker).
For more information on Ruth Wyand just visit her website at www.ruthwyand.com. When you do, please tell her the Blewzzman sent you.


Peter "Blewzzman" Lauro
Blues Editor @ www.Mary4Music.com
2011 Keeping The Blues Alive Award Recipient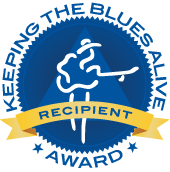 Joe "Innocent Joe" Kopicki
"Just Me And My Innocent Self"
Self Released
By Peter "Blewzzman" Lauro © Nov. 2019

Joe Kopicki, a. k. a. "Innocent Joe", is a well rounded and versatile musician who performs as a solo act, a duo act or with his full band - Innocent Joe And the Hostile Witnesses. He also plays enough instruments that he can virtually perform as a one man band, which is exactly what he does on this appropriately titled release - "Just Me And My Innocent Self".
The disc contains seven all original songs on which Innocent Joe plays; several different acoustic and electric guitars; a guiro; a Djembe; he sings all lead and harmony vocals; and he puts his fingers, hands and feet to good use creating various percussive sounds.
The disc opens with the most wonderful "Wake Up" call one could ever imagine receiving. In actuality, it's a wonderful love song as well. Ya see, because Joe is looking so forward to spending the day with his lady, he just can't wait for her to wake. That said, here's how he helps that along......

"Wake up sweet thing, it's time to play.
It's Saturday morning, ain't no work today.
The bacon's been fried and the coffee is brewed, now all I need is you.

The window's open, the breeze is cool.
The birds are chirping, now I'm chirping too.
I'm gonna tickle them feet and put a smile on your face, time to wake up and play."


Yes, there is a lot more, but it'll be so much nicer when you hear the rest of the beautiful lyrics from Joe's beautiful and sincere presentation of them. BTW, along with those lyrics, the pickin' and strummin' Joe does on two different acoustic guitar tracks is just as beautiful. Great first impression on a great opening track.
Joe, along with just about everyone who has ever been accused of doing something wrong, will all have the same thing to say - "I'm Innocent". The only difference here is that Joe's raising suspicion because he's claiming his innocence before even being accused. Yep, that's a red flag indeed! This track features a smooth electric rhythm guitar, precision pickin' on an acoustic guitar, crisp finger snappin' and what is obviously his signature singing style - beautifully soft melodic vocals.
Oddly enough, a song about bad "JuJu" being all around is perhaps one of the disc's best tracks. Using a tremolo guitar and an echoing effect on the harmony vocals, Joe masterfully creates the eerie mood the track calls for. Inasmuch as I'm loving everything I'm hearing, the short stinging electric guitar lead midway through the track has me wondering just how good Innocent Joe can be when he actually cuts it loose.
I can't recall that I've ever seen a solo act fill a dance floor with swing dancers but Innocent Joe could be an exception to that, and "Let's Boogie" could be the song to make it happen. This is one heck of an uptempo, rhythm driven track.
Had he been around back then, I'm thinking Innocent Joe may have just been able to sell this song to the producers of some of those classic chain gang movies. With it's call and response vibe and it's timely hand claps and foot stomps, "Keep Moving" sounds like something all those other innocent convicts might sing along to while laying some railroad track.
It's not uncommon that I never get to see many of the musicians I write about perform live. However, with Joe Kopicki representing the Phoenix Blues Society at the 2020 International Blues Challenge in Memphis in January, that will not be the case here. C-YA in January, Joe.
The other tracks on "Just Me And My Innocent Self" are "The Light" and "Tight Is Right".
For more information on Joe Kopicki you can just go to his website at www.joekopicki.com and can find him on Facebook at www.facebook.com/kopicki. Wherever it is you track him down, please tell him the Blewzzman sent you.


Peter "Blewzzman" Lauro
Blues Editor @ www.Mary4Music.com
2011 Keeping The Blues Alive Award Recipient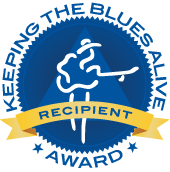 Eddie 9V
"Left My Soul In Memphis"
Hubbub! Music
By Peter "Blewzzman" Lauro © Oct. 2019

His birth certificate will tell you his name is Brooks Mason, but he's better known as Eddie 9V, pronounced Eddie 9 Volt. That same birth certificate will also tell you that he's twenty-three years old - a mere baby as the blues goes - but his playing will definitely tell you otherwise. The kid's chops are as good as many of the seasoned veterans of the genre. Eddie hails from the swamps of Georgia and his debut album - "Left My Soul In Memphis" - was sent to me by a friend of mine from the Atlanta Blues Society. That friend, who was also friends with another great young blues artist from that area, tells me that as she listens to Eddie 9V she's reminded in many ways of the late Sean Costello.
"Left My Soul In Memphis" contains eleven tracks that include ten originals and a cover of "Yonder Wall". Except for the keyboards, which were performed by Rhett Huffman, all of the disc's instrumentation comes from the hands - as well as the heart and soul - of Eddie 9V.
The disc opens with "Yonder Wall" (James Clark), a blues classic that's been done by so many of the genres giants and just about everyone else, as well. That said, Eddie's rendition was right out of the songbook of the late, great, Freddie King. Freddie was one of those guitarists whose sound was one that not only inspired so many others but it was a sound that so many tried to emulate. Where many have tried, my ears are telling me Eddie 9V has certainly succeeded.
"Bottle And The Blues" is a much more traditional blues track on which Eddie showcases an ability to vocally belt out slow and emotional low down blues, as well as lay down some scorching slow blues guitar leads. On top of all that, along with some fabulous piano and organ work by Rhett, Eddie's putting out a smooth rhythm groove with his bass and drum work. Very impressive track.
So the title of this one - "Bending With The Kings" - should somehow give you an idea of what it's all about. It starts off with Eddie doing some serious Albert King style note bending while a recording of Albert, giving advice to young guitarists, plays in the background. As the bending pleasantly continues, in the background you now hear Eddie talking about playing the blues and although his monster playing commands most of your attention, you've got to somehow pay attention to the comical story being told. This is an earphone and replay track for sure.
So there are just two people making all this music and yet on "36 & Main", I'm feeling a need to compliment about eight of them. Four of those would be Eddie 9V for his vocal, guitar, drum and bass skills, and the other four would be Rhett for his keyboard and synthesized full horn section sound. Amazing!
Showing a well rounded knowledge of the blues, "Ghosts", features Eddie shining on a roots blues track. Playing electric and acoustic guitars; drums; and several instruments of percussion; this is one hell of a one man band performance.
On "Lo-fi Love", a Motown style R&B number, Eddie displays another side to this "old soul" image he projects. Along with showcasing some impressive range that includes quite a good falsetto, he does an outstanding job with his own background and harmony vocals.
Other tracks on the disc include the title track, "Left My Soul In Memphis", "New Orleans", "Woke Up Sweatin'", "Don't Test Me" and "1945 (Cocaine & Rum)".
Right now, the best way to find Eddie 9V online is by friending him on Facebook at https://www.facebook.com/Eddie9V/ and should you like a copy of the CD for airplay you can email him at eddie9v@gmail.com. When you contact Eddie 9V please tell him the Blewzzman sent you.


Peter "Blewzzman" Lauro
Blues Editor @ www.Mary4Music.com
2011 Keeping The Blues Alive Award Recipient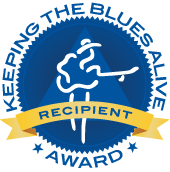 Teresa James & The Rhythm Tramps
"Live!"
Jesi-lu Records (10/25/19 Release date)
Publicity: Blind Raccoon
By Peter "Blewzzman" Lauro © Oct. 2019

"Live!" is the eleventh release by Teresa James & The Rhythm Tramps. It was recorded live at Bogie's, over four different nights with four different lineups. The disc contains thirteen tracks that include seven originals and six covers of some of Teresa's favorite songs. Many of these tracks are from some of the band's earlier releases of which one - "Here In Bablyon" - garnered a Grammy Award nomination, and another - "Bottom Line" - earned Teresa a nod for "Contemporary Female Blues Artist of the Year" at the 2008 Blues Music Awards. Not only did I have the pleasure of reviewing that CD but It was at those awards where I also had the pleasure of meeting Teresa for the very first time. .
The players responsible for the wonderful music on "Live!" are: Teresa James on lead vocals and keyboards; Terry Wilson on bass and background vocals; Billy Watts on guitar, background and lead vocals; Herman Matthews, Jay Bellarose, and Tony Braunagel on drums; Lee Thornburg and Darrell Leonard on trumpet; and Joe Sublett, Paulie Cerra and Ron Dziubla on saxophone.
The story Teresa's telling on the opening and original track could very well be told by many of us blues fans, as well. As she tells it, since she found the blues, she's been "In The Pink". As a matter of fact, it took all of the track's first five seconds to put me in the pink. The funky horns of Lee and Ron; the smoking rhythm of Terry and Herman; and Teresa's boogie piano playing; immediately had me dancing in my chair and there was no looking back from there. Teresa started belting out the names of those who helped her find these blues; the horn and piano highlights became powerful solos and things just kept getting pinker.
The next track - "I Like It Like That" (L. Pauling) - could not have been more of a perfect segue. Musically, it's another one for the movers and the shakers, and it features Teresa showcasing those sassy vocals of hers. At tracks end, it's obvious the crowd liked it like that.
Back in February of 2008, while reviewing the bands "Bottom Line" CD, these are the exact words I used to describe the next original song: "As Teresa begs '(Please) Put The Squeeze On Me", she does it in such a soulful and sultry way it made me wish it was me she was asking"...and nothing has changed. I'm sure it's throw back fifties style presentation makes it a favorite for the slow dancers.
Another of the original songs is one called "She Has A Way With Men". With that in mind, it's Teresa's plan to make sure she's not getting a way with her man. Not that that would ever happen, right Terry? Great old school soul sound with Lee and Paulie leading the way on the horns and Jay joining Terry for the hard driving rhythm.
On this duet, not only does the track come from Etta's songbook but on their rendition of "If I Can't Have You" (H. Fuqua/E. James), Teresa James and Billy Watts seem to have nailed the song in a way that Etta and Dr. John did on some of their many duo performances. That, along with some low down blues piano and guitar leads from them as well, easily make this one of the disc's best.
The last of the originals is titled "The Day The Blues Came To Call". It's a song off of the bands Grammy nominated release titled "Here In Babylon" - and as far as I'm concerned the song should have garnered a "Song of The Year" nod as well. Vocally, musically, lyrically and delivery wise, the blues just don't get any better than this.
Other tracks on "Live!" - which is pretty much a "best of" Teresa James & The Rhythm Tramps release - include: "Easier Said Than Done;" "Forgetting You;" "Don't Make A Habit Of This" (all originals); "Shoorah Shoorah" (A. Toussaint); "Everyday Will Be like A Holiday" (W. Bell/B. Jones); "I Want It All" (G. Clark. B. Swan); and "Long Way From Texas" (T. Klemperer).
To find out more about Teresa James & The Rhythm Tramps just go to www.teresajames.com, and should you have not yet received your copy for airplay, please contact Betsie Brown at www.blindraccoon.com. Remember, wherever you go and whoever you contact, please let them know The Blewzzman sent you.


Peter "Blewzzman" Lauro
Blues Editor @ www.Mary4Music.com
2011 Keeping The Blues Alive Award Recipient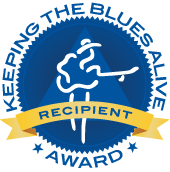 Doug Duffey and BADD
"Play The Blues"
Out Of The Past Music
Publicity: Blind Raccoon
By Peter "Blewzzman" Lauro © Oct. 2019

Doug Duffey and BADD are a Louisiana based quartet that consists of Doug Duffey on vocals, piano and Hammond B3 organ; Dan Sumner on electric guitar, percussion and vocals; Ben Ford on bass; and Adam Ryland on drums. Should you have not yet noticed, in addition to actually being BADD, the bands name is an acronym of its members first names. "Play The Blues" - which the band indeed does - is their second release and although some lyrics and song titles may strike a familiar chord, all of its nine tracks are originals.
I can't begin to tell you the number of conversations I've been involved in where my baby boomer friends and I reminisced about "The Things We Used To Do". As a matter of fact, most of the things that Doug and the guys have on their list are quite common with the ones on ours. The only difference is that when BADD tells of theirs, they do it in a shuffle that features scorching blues guitar licks, smoking rhythm and melodic lead and backing vocals...which is much more entertaining to hear than ours.
As Doug tells the story of his cheating woman, "Evil" often seems to be his word of choice. Knowing she'll ultimately be the death of him doesn't seem to matter, he just can't break that spell she's cast upon him. In spite of it's dark subject, the rhythm and percussion pleasantly contradicts the mood with a relaxing foot and knee tappin' groove.... that is until that extended mid song guitar solo of Dan's shakes things up some.
Having spent most of his career in New Orleans, the musical styles that influenced him are most evident on "Have You Ever?". At barely over three minutes, there are plenty of rollicking piano highlights.
On "My Driving Wheel" Doug seems to be having a difficult time coping. He can't get up in the morning and he can't sleep at night. Whatever's going on, it's just not right. It seems that his driving wheel has come to a grinding halt. That said, he's wise enough to recognize he still has the power of prayer. The deep rhythm groove that Ben and Adam are laying down and the absolute shredding that Dan's dealing out are a perfect musical accompaniment to the songs dark nature.
One of the most beautifully sung songs I have ever heard in my entire life is Billy Vera's "At This Moment". The emotion Billy put into singing that song's compelling lyrics is arguably, second to none. As a matter of fact, so are the lyrics. Like many others, it was the song being played four years after it's release on the TV show "Family Ties" that brought it to my intention and I immediately wanted a copy. Now I'm not ready to say that "A Memory Left to Lose" will rival that but I will tell you that this seven minute melancholic ballad with its emotional vocals and amazing piano playing not only reminded me of that song but it's definitely of that caliber as well. Wow!
Other tracks on "Play The Blues" include: "Big Easy Street Blues," "Drink It On Down," "Talk Of The Town" and "You Got That Somethin'".
To read Doug's most impressive bio and to find out more about Doug Duffey and BADD just go to www.dougduffeyandbadd.com. Also, should you have not yet received your copy for airplay, please contact Betsie Brown at www.blindraccoon.com. Remember, wherever you go and whoever you contact, please let them know the Blewzzman sent you.


Peter "Blewzzman" Lauro
Blues Editor @ www.Mary4Music.com
2011 Keeping The Blues Alive Award Recipient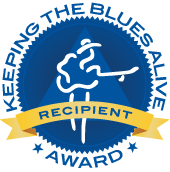 Screamin' John & TD Lind
"Mr. Little Big Man"
Down In The Alley Records
Release date: October 12, 2019
By Peter "Blewzzman" Lauro © September 2019

"Mr. Little Big Man" is the second release on Down In The Alley Records for Screamin' John and TD Lind. Their first - "Gimme More" - was just shy of two years back when after a break of twenty years, the members of Edenstreet - a Louisville, KY based rock band - reunited. Still with the same members, the band consists of: Screamin' John Hawkins on guitars; Tim Arlon (a.k.a. TD Lind) on vocals, guitar and piano; Jeff Crane on bass and backing vocals; Paul Culligan on drums and percussion; and Joel Pinkerton on harmonica.
As with their first release, while keeping the rock edge on some of the tracks, the band displays an obvious affection for the blues. "Mr. Little Big Man" contains eleven tracks with five being TD originals and the other six being covers of a mixed bag of blues artists. The disc's producer is rock and roll hall of famer, Glyn Johns, who produced so many of the greatest bands from the era that you may just as well say he produced the "British Invasion" and leave it at that.
TD's piano intro immediately gives the disc's opening track - "Rollin' Joanna" - a Bayou blues vibe. Then, just as he starts singing the song's uptempo lyrics, Joel joins in with a muffled harmonica that's sounding somewhat like a kazoo; Jeff and Paul come in with the funky rhythm and percussion; John starts laying down some slick blues guitar licks; and this original song takes on a full Mardi Gras dance party feel.
OK, now that the party is over let's get down to some serious blues. This one's titled "The Letter" (B.B. King/Jules Taub) and it just doesn't get any more low down than this. With the rhythm guys in the precise pocket that this kind of blues calls for John, TD, and Joel are all over this one. From John's opening screamin' blues guitar licks - which scream more and more as the song progresses - to TD's deeply emotional and heartfelt vocals - which may very well be the disc's best, to Joel blowin' out several scorching high end, low down blues harmonica leads, this one totally reeks blues. You've got to know it by now - this is the kind of stuff that floats my blues boat at high tide, so I'm assuming I just heard the disc's best track.
Things get back in high gear on a smokin' shuffle titled "Jelly Roll" (Taj Mahal). During an instrumental break that spans the middle half of the track, the guys are all on top of their game as they get into a four-way free for all going toe to toe on guitar, piano, bass, and drums.
Another original and the disc's title track - "Mr. Little Big Man" - totally rocks. It's a rhythm fueled smoker which combines one of Paul's more profound percussion performances with being the only track featuring two guitars - John on lead and TD on rhythm - making it a great formula for some good ol' house rockin' blues.
The duet between John and TD doing their rendition of Lead Belly''s "Goodnight Irene" is unlike anything else on the album. It features John caressing an acoustic guitar so that it hums instead of screams and TD with a most mellifluous vocal performance of this beautiful song.
The disc closes out with an original song that features the never before heard line of "I ain't gonna be your twisted backbone bitch no more"......just when you thought you'd heard them all. The song's titled "Reaper's Knockin'" and with its banjo-like acoustic guitar pickin'; various instruments of percussion; and bizarre lyrics; it's interestingly different, to say the least. I know, now ya wanna hear it, right?
Other tracks on "Mr. Little Big Man" include: "Shame, Shame, Shame" (Jimmy Reed), "All Your Love" (Magic Sam), "Way Past Midnight" (Seth Walker); and two more originals: "Cold Stone And Emptiness" and "Gonna Drag Ya".
There is a paragraph on the one-sheet that accompanied the album where Glyn Johns comments on how impressed he was that after only three or four hours of rehearsal, this project was completed in two days. Reading that rang a bell for me so I went back and read something similar that I had mentioned in my review of the bands' debut release......"Although the CD is titled "Gimme More Time", more time was certainly not needed to make it all happen. From beginning to end, and I'm talking about from the time they walked into the studio, throughout the mixing and mastering processes, production took all of three days". That's called consistency and professionalism.
There are several ways you can find out more about the band: Visit the record company's website at www.downinthealleyrecords.com or check them out on Facebook at www.facebook.com/screaminjohnandtdlind. Regardless of how you do it, please tell them the Blewzzman sent you.


Peter "Blewzzman" Lauro
Blues Editor @ www.Mary4Music.com
2011 Keeping The Blues Alive Award Recipient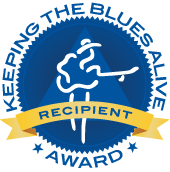 Mean Old Fireman
& The Cruel Engineers
"Box 1"
Self Released
By Peter "Blewzzman" Lauro © September 2019

So if you were to walk into just about any firehouse in the country and say "Hi, I'm here to see the mean old fireman and the cruel engineers," you'd most likely be booted out on your ass for being disrespectful to a group of brave first responders. However, if you happened to walk into a certain engine company in the Boston, MA area and said the same thing, you just might be greeted with "Sure, c'mon in, they're in the back jammin'." You see, the mean old fireman is actually Ned Bolle, a full-time firefighter and a heck of a bluesman and musician, as well.
The band consists of Ned on slide guitar, guitar, banjo, and vocals; Rick Plourde on bass; Joey Pafumi on drums and percussion; Chuck Whiting and John Wadkins on keyboards and Christina Lacoste on accordion.
"Box 1" contains approximately a dozen tracks with many being impeccably done instrumentals and half being Ned Bolle's originals. The reason I use the word approximately is because the list contains medleys and songs within songs.
Unaware as to the origin of the opening track, with it being the band's namesake, I just assumed that "Mean Old Fireman" was an original song. Discussing this with Ned, and delving further into it on the Internet, I'm now aware that it was written by Arthur "Big Boy" Crudup and made popular by The Original Fleetwood Mac - some fifty years ago. The song tells the story of a man actually losing his woman to a mean old fireman and cruel engineer.
Having now listened to that rendition, I've got to say, I'm liking this one better. Reason being, I'm loving Ned's gruff and scratchy vocals. Some would call this a smoker's voice but with him being a real-life "smoke eater", I don't even want to go there. Besides the outstanding vocals, this over seven-minute track features several instrumental interludes that highlight killer rhythm from Rick, Joey and Chuck and some fine pickin' and slidin' by Ned on the guitars.
In upper New England, a mountain passage is referred to as a "notch". This original instrumental titled "Through The Notch" is classic Americana music that will mystically transcend you to a peaceful and relaxing drive on a journey through the notch on that beautiful American highway.
At barely over one hundred seconds long, if you danced to "Hogg Wild" you'd have yourself a decent cardio workout. The song pays tribute to the fictional country slide player known as "The Great Joe Bob Hogg" - a figment of the imaginations of the Hogg Brothers - a famous Boston area country, or as they like to say "Cowpunk" band. This is pickin', strummin' and drummin' on steroids.
"A Second Line Procession: Amazing Grace/Gulf Of Slides" is a medley of a traditional and an original song. On the first part - "Amazing Grace" - Ned's Resonator work needs to be mandatory listening for any guitar student. The original part of the Medley - "Gulf Of Slides" is another reference to New England folklore. Legend has it that the mountain ravines that fill with clouds are called "Gulfs" and on Mount Washington, the one that is prone to rock slides and avalanches is called the "Gulf of slides". Of course, the guitar work remains stunning and once again the rhythm - this time fueled by fabulous percussion by Joey - is killer.
So you know how most of the times, no matter how good a rendition of a classic is, it's mostly said that "the original was better"? Well had this been the original version of "Sleepwalk", people would be saying that as good as Santo and Johnny's version was it wasn't as good as this one. I've literally heard this song done by countless numbers of artists and I'm telling you that if you have as well, you've got to hear this one.
This next original track is titled "Miles Per Hour" and although it doesn't have a number in the front, if it did it would be a high one. It's a fast-paced instrumental done in a very fast two minutes and yet there is time enough to feature everyone involved. With Ned and John taking turns sparring on guitars, banjos, and keyboards, even Rick and Joey manage to sneak is a bass and drum solo. I'm telling you right now, this may not be blues but it is some seriously kick-ass bluegrass.
Other tracks on this very well done project include: "On Your Marc", an original dedicated to slide guitarist Marc Athlan; a cover of Jimi Hendrix's "Little Wing"; another original titled "Bogged Down" which features four different movements cleverly titled: "Bye Ewe" (Bayou); "Mount McKinley" (in recognition of McKinley Morganfield); "Beau Nose" (in recognition of Bo Diddley); and "Low Well" (a nod to Lowell George of Little Feat); additionally, the disc ends with Ned's solo acoustic version of "Mean Old Fireman".
I'm going on record as saying that inasmuch as this recording is not 100% blues it is indeed 100% enjoyable, 100% entertaining and 100% impressive. From everything to Ned's New England references to the titling of his songs, the projects just screams creativity.
To find out more about the Mean Old Fireman just go to www.meanoldfireman.com. When you do, please tell him his friend the Blewzzman sent you.


Peter "Blewzzman" Lauro
Blues Editor @ www.Mary4Music.com
2011 Keeping The Blues Alive Award Recipient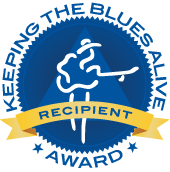 Vaneese Thomas
"Down Yonder"
Segue Records
Publicity: Blind Raccoon
By Peter "Blewzzman" Lauro © September 2019

Although I reviewed Vaneese Thomas's last CD and have had the pleasure of working with her on a music showcase in Memphis, until reading the one-sheet accompanying this disc, I was totally unaware of her film and television accomplishments. That makes it understandable why some of the many musicians appearing on "Down Yonder" - her eighth release - are currently enjoying success in that arena, as well.
Joining Vaneese - the projects co-producer and writer/co-writer of its twelve tracks - on lead and background vocals are: Shawn Pelton on drums and percussion; Paul Adamy, Conrad Korsch and Will Lee on bass; Al Arlo on acoustic and electric guitars; Vaneese's hubby and disc's co-producer, Wayne Warnecke on dobro and percussion; Tash Neal on dobro and electric guitar; Robbie Kondor on keyboards and organ; Charles Hodges and Paul Mariconda on organ; Marc Franklin on trumpet; Tim Ouimette on trumpet and flugelhorn; Lannie McMillian and Ken Geoffree on tenor saxophone; Kirk Smothers and Rick Kriska on baritone saxophone; Katie Jacoby on violin; sister Carla Thomas and Berneta Miles on background vocals; and Kevin Bacon on lead vocals.
Feeling as if the failing relationship is somehow her fault, the pain Vaneese is experiencing is quite evident on "I Tried". Although Vaneese may have never actually lived through this anguish, hearing her sing this one will have you betting she has. If there was ever a time where a vocalist was in character, it's right here. Everything about this song is perfect: the sullen rhythm groove Shawn and Paul are laying down; The delicate yet stinging guitar notes Al slips in at just the right times; The soul of Marc, Lannie and Kirk's horns; and of course, with extreme emotion and unbelievable range and tone, the virtual singing lesson that Vaneese is putting on. Too early for best track compliments? I think not!
Still in that guilty frame of mind, this track finds Vaneese traveling down the "Highway Of Regret" - where there is no doubt in my mind that traffic is quite heavy. With this being Katie Jacoby's only appearance on the violin, that alone makes this one worthy of mention. With a simpler music groove going on, Katie adds a bit of country soul to the track.
Having been mistreated too many times before, it's time for Vaneese to now come with instructions: "Handle Me Genty". This slow blues ballad starts off with her somewhat asking it softy but eventually leads up to it becoming a firm demand - "handle me gently, handle me slow!" - with that exclamation added for emphasis. This one features outstanding blues guitar by Al and beautiful tandem work on the keyboards by Robbie on the piano and Charles on the organ.
This track centers around some so-called "cold cases" - particularly some unsolved murders that took place in Mississippi and still remain a mystery today. It's a duet that features Kevin Bacon joining Vaneese in sending out the message that it's time to break the chain of this "Legacy Of Pain". Although aware of his music endeavors, this is my first - and I must say very impressive - exposure to Kevin's vocal abilities.
Now if you were to Google search "classic, old school Memphis Soul", although it should, I'm one hundred percent sure that a link to this track would not come up. That said, I do believe I just made my point. "Last Kiss" truly does define classic old school Memphis Soul.
The title track, finds Vaneese feeling wonderfully peaceful as she comes full circle by heading back home, "Down Yonder". This Gospel style song - with its well-sung lead and harmony backing vocals and uplifting lyrics - was a beautiful way to close the album. Helping out nicely was some fine acoustic and lead guitar performances by Al and Tash and an excellent piano performance by Robbie.
Other tracks on this most excellent album include: "Ebony Man"; "Wake Me"; "Second Chance"; "Mama He Loves Me"; "Lies"; and "Gone".
Somehow, with many Blues Music Award nominations, Vaneese has yet to step into the winner's circle. Yes, it is indeed a crowded field of deserving talent, but yes indeed I do believe that "Down Yonder" just might be the vehicle to deliver the gold.
To find out more about the Vaneese Thomas and her newest release - "Down Yonder", just go to www.vaneesethomas.com. Also, should you have not yet received your copy for airplay, please contact Betsie Brown at www.blindraccoon.com. Remember, wherever you go and whoever you contact, please let them know the Blewzzman sent you.


Peter "Blewzzman" Lauro
Blues Editor @ www.Mary4Music.com
2011 Keeping The Blues Alive Award Recipient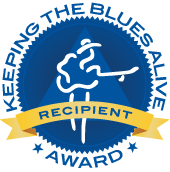 Click Here To Return To The CD Review Index
Click Here For The Blues Portal
Click Here For The Indie Portal
Click Here To Visit Our Music Gift Shop


---
Want your CD reviewed?
Click HERE to email us for information.






*All logos and trademarks in this site are property of their respective owner.
Additional content © 1998-2022 Mary4Music.com. All Rights Reserved.