Unknown legend - is that a thing? It sound's like it shouldn't be and most likely isn't. On the other hand, if you wanted to break the rule, Big Jack Reynolds is the guy to do it with. To those in the Detroit and Toledo areas who knew and worked with him, the man was a legend; but to pretty much the rest of the world, he was virtually unknown. Marshall "Big Jack" Reynolds was strictly a regional blues musician whose amazing talents were sadly kept under the radar. It wasn't until after his death in 1993, when because of a few serious blues collectors, word of Big Jack would begin to spread. Now, some twenty-five years later, with the release of Third Street Cigars and TSC Entertainment's "That's A Good Way To Get To Heaven: The Music & Life Of Big Jack Reynolds" - a CD and DVD collection of Jack's rarest recordings - the word about Big Jack is about to deservedly spread like wildfire.


The visual disc is loaded with: informative and sometimes hilarious interviews; footage of rare performances not seen since the eighties; other privately recorded performances that have never been seen anywhere; a never before seen performance between Big Jack and Sir Mack Rice of "Mustang Sally" and "Cheaper To Keep Her" fame; and footage of Big Jack's only TV appearance.
This original track is more straight-up blues. It's titled "You Better Leave That Woman Alone", and if you don't, Big Jack's promising you a big dose of some blues of your own. Good piano-led rhythm by Chad with loads of slick blues guitar licks by Larry.
Singing in a much deeper tone, Big Jack - and the guys - do a killer rendition of Slim Harpo's "Scratch My Back". After the harmonica lead and the precise groove the band was in on the intro I was so expecting to hear Slim. Sometimes taking a cover and making it your own is nice and others - like right here - doing it exactly like the original is perfectly fine.
If you're going to cover a B B King song and you really want to do it justice then do it with horns. Being the only track featuring the Cobra Twist Horns, that's exactly what the guys did on their rendition of "Rock Me Baby". With Big Jack at his suave best on the vocals; HiFi and Slim right in the pocket on the rhythm; and Larry laying down the blues guitar leads; it's the horns - with a stellar standout by "Nationwide" on the sax - that give this one its soul.
One of the disc's rockers, another of Jack's originals and part of that shoebox full of stuff found in a storage closet somewhere - is called "I Had A Little Dog". Obviously, from an earlier point in his career, Jacks sounding quite spry on this organ-led, rhythm fueled dance floor filler.
The documentary DVD is highly entertaining. The footage was reminiscent of stuff you'll have seen on the old Ed Sullivan Show, Hullabaloo and Shindig but with a restored sound quality that was was absolutely outstanding. Along with interviews of band members, you'll hear what Eddie Shaw, Harmonica Shah, and others had to say about the often fun to play with and sometimes not fun to play with, Big Jack. Two stories that particularly cracked me up were the one where after the show, Jack came walking out of the club owners office with a bulge in his pants (not that kind) and told the band they got stiffed on the pay and another where (on more than one occasion) he just stopped the show in the middle of a song and started screaming at the band.
This very well produced, very well engineered and very well mastered CD/DVD set is loaded with real deal, old school blues, lots of informative and educational clips and photos and is a must-have for any true blues aficionado.
Peter "Blewzzman" Lauro
Blues Editor @ www.Mary4Music.com
2011 Keeping The Blues Alive Award Recipient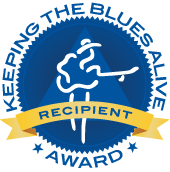 "Battle Of the Blues
Chicago VS Oakland"
Various Artists
Delta Roots Records
Publicity: Blind Raccoon
By Peter "Blewzzman" Lauro © August 2019

Prelude
First of all, let me start off by saying that I am absolutely crazy about the concept of this project. That said since it is quite relevant, I need to spend a few minutes telling you a bit about it. Back in 2013, while in intensive care recovering from a near-death experience, drummer, songwriter, producer and all-around bluesman Twist Turner did what pretty much everyone does in a situation like that - he laid there thinking of what he had done with his life and what he should now do with it (be the good Lord willing). That's when he decided he wanted to produce a CD of unknown and under appreciated blues artists in the Bay Area, which at the time was his stomping grounds. Well into the project, Twist was diagnosed with cancer and once again found himself in a life-changing/threatening situation. Also once again, Twist recovered but during that recovery process, he had moved back to Chicago where just like in Oakland, there were other unknown and underappreciated blues artists. That told, the time had come for "Battle Of The Blues Chicago VS Oakland".


Review
"Battle Of The Blues Chicago VS Oakland" consists of thirteen tracks of which eleven are Twist's originals; one being another original by featured vocalist Nat Bolden; and one being a Willie Nelson cover. The CD features more artists than I usually care to individually list but with the mission statement of this project being about recognition, I will indeed recognize each and every one of them. The projects nine featured and subject artists include: MZ Sumac, Nat Bolden, Emery Williams Jr., Del Brown, Gerald McClendon, James Newman, and Country Pete McGill on vocals; Aldwin London on vocals and bass; andFreddie Roulette on lap steel. Those creating the rest of the magnificent music - most of whom are certainly not unknown - include: Joe Burba, Rusty Zinn, Mark Wydra, Maurice John Vaughn, Dave Workman, and Hiro Konishi on guitar; John "Boom" Brumbach, Bernard Anderson and Skinny Williams on sax; Leon Q. Allen on trumpet; Norman Palm on trombone; Chris Burns on piano and organ; Roosevelt Purify and Brian James on Wurlitzer; Allan Batts and Mark Pontin on keyboards; Max Brumbach on organ; Art Love, EG McDaniel, Dave Kay and Dave Forte on bass; and last but not least, the mastermind of it all, Twist Turner on drums and synthesizers.
As your eyes just told you, and my ears already have as well, there is a whole lot of music going on here. That said, in addition to making sure to touch on at least one song from each of the nine featured artists, I'm going to do my part in making them less unknown by providing their contact info (if available) as well.
The disc opens with soulful and angelic sounding Bay Area vocalist MZ. Sumac singing about being tired of this "Broke Ass Man" of hers. Whereas having a man with money, a house on the hill, a Cadillac car and one who knows how to give her a thrill is her dream; she's living more of nightmare with a loser who sleeps all day, runs the streets all night, drinks and gambles and doesn't do anything that's right. Musically, the tracks highlighted by a most amazingly smooth rhythm coming from the hands of Twist (drums), Alden (bass), Chris (piano & organ) with the cream of it all coming from the horns of Leon and Norman.
(Mz. Sumac is active on FB and you can find her by searching her name)
Although written by Willie Nelson, there are literally dozens of others who have had more success singing the oft-covered and very beautiful song "Funny How Time Slips Away". With that in mind, I have no problem saying that the rendition Aldwin London's crooning right now could be one of the better-done versions. It's interesting that with this disc highlighting many vocalists that the musical talent assembled is equally staggering. With "Boom" leading the way with several prolonged killer sax standouts, once again, the rhythm here is killer.
(Aldwin is actively fronting the Aldwin London Band and can be found on FB)
On "Good Morning Mr. Blues", a song which he wrote, while Nat Bolden welcomes Mr. Blues into his home he advises him to make himself at home 'cause he's gonna be there for a spell. With Nat belting the hell out of some low down blues and Rusty nailing those slow blues guitar licks that just give me the chills, this one really did it for me.
(At 91, Nat is still performing and has a Nat Bolden Blues page on FB)
On "Hit And Run Lover" James Newman has no problem letting the ladies know that all he's interested in is a one night stand. Now that may not be something a woman might want to so bluntly hear but in all his bluntness, James is sounding so slick and suave I'm thinking he may just get lucky. Barry who? Twist's helping James out with super mood-setting synthesizing and a not noted guitarist is laying down some nice blues chords. Although he worked with several of Chicago's legends, I came up blank finding anything about James online.
Watch out James Newman, if it's you he catches with his wife on the very next track (perfect segue), Emery Williams is looking to put a "Hurting On You" - and he's sounding pretty damn serious about it. Of all the featured artists, Emery may have been the one who's been around the block the most. As a rhythm guitarist he played with many of Chicago's renowned recording artists and as an R&B singer, he's had quite a bit of solo success. This one features the excellent guitar skills of Maurice John Vaughn.
(Internet searches incorrectly take me to the other Emery Williams Jr, a.k.a."Detroit Junior)
With a wide vocal range that includes a very vibrant and commanding falsetto, I was shocked to read on the liner notes that Del "Mr. Excitement" Brown had never sung as a frontman. On "Now That I'm Gone", one of his two featured tracks, he is indeed up to the task.
(Other than his stint with the Chi-Lites, I couldn't find much online about Del).
"Red Tide" is one of the disc's two instrumentals. Although it's the shorter one, Freddie Roulette didn't even need three minutes to completely mesmerize me with some of the most interesting and diverse lap steel sounds these ears have heard. Freddie happens to be a part of both of the titled cities. Being a native of IL, he's played in many of Chicago's clubs and now living in San Francisco, he plays in many of the Bay Area's clubs.
(Freddie can be found on FB simply by searching his name)
In Chicago, Gerald McClendon is known as the "Soulkeeper", listening to him singing "Cold In The Streets" will attest to why. Back when I was a nominator for the Blues Music Awards, because of the abundance of greats in the category, "Souls Blues" was always my toughest category to narrow down to my top five. Had Gerald been in the picture, that already large field would surely have been larger. Musically, between his percussion and synthesized strings and horns, Twist is masterful on this one.
(In addition to being on FB, Gerald's website iswww.geraldmcclendon.com)
"Hoochie Coochie Mama" is sung by the late Country Pete McGill who sadly passed away just before the disc got released. Besides having done widely varied jobs that included being a logger, a trucker and a respiratory therapist, this one will testify to him being a real-deal bluesman, as well. On this being the only track he plays on, Hiro Konishi was most impressive with some quite fancy guitar work. After Googling him, I now know that he plays with Tom Holland and the Shuffle Kings.
(Searching Country Pete McGill will bring up many good Youtube videos)
Other tracks on this must-have CD include: another Freddie Roulette number titled "Take It Easy"; another James Newman track titled "Me And My Guitar"; another Del Brown track titled "Time Slippin' Away"; and another Emery Williams Jr. track titled "Mama Don't Weep".
By the way, you can also find the wizard of this project - Mr. Twist Turner - on Facebook by just searching his name.
To find out more about "Battle Of The Blues - Chicago VS Oakland", just go to www.deltaroots.com. Also, should you have not yet received your copy for airplay, please contact Betsie Brown at www.blindraccoon.com. BTW, whoever you contact, be it Betsie, Twist or any of the individual artists mentioned, please let them know the Blewzzman sent you.


Peter "Blewzzman" Lauro
Blues Editor @ www.Mary4Music.com
2011 Keeping The Blues Alive Award Recipient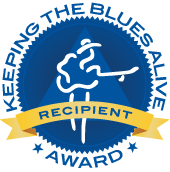 Shaun Murphy
"Reason To Try"
Vision Wall Records
By Peter "Blewzzman" Lauro © August 2019

Prelude
Just for the record, Shaun Murphy doesn't sing the blues, she doesn't sing rock, she doesn't sing soul, she doesn't sing Gospel, she doesn't sing country and she doesn't get funky .....she does ALL OF THAT and more. As a matter of fact, after just saying that a crazy thought just ran through my head. Her versatility kind of brings to mind that Robert Klein "Every Record Ever Recorded" skit. It's the one where he spoofs those TV record sales commercials by saying "if you act now, we will send you every record ever recorded" and then goes into a rant with a lengthy and hilarious list of examples. "That's right," he says, "we will send a tractor-trailer full of every record ever recorded, right to your door." That said, if there was ever a person who could sing every one of those recordings, it would be Shaun Murphy.


Review
Shaun Murphy's latest release is titled "Reason To Try" and although she does sing most of the above-listed styles, she doesn't sing every song ever recorded. She does, however, belt the hell out of fourteen diverse songs that include a handful of covers and a handful of new material written just for this project.
Musically, Shaun Murphy - on all lead and background vocals and tambourine - is joined by some of Nashville's finest musicians. That very recognizable list of names includes: Kenne Cramer and Tommy Stillwell on lead guitars; Tom DelRossi on drums; John Marcus on bass; Kevin McKendree on piano and synthesizer; Eric Robert on B3 organ; and Miqui Gutierrez on saxophone.
On the opening track - "Hurt Me Good" (D. Burgess) - between Shaun's soulful, Gospel style vocals; her ability to sing her own background vocals and sound like a small choir; and the hymnal vibe Kevin's laying down on the B3 organ; you're immediately taken straight to church. But just as your about to comfortably settle into a pew - BAM! - Tom and John start pounding out a vibrant rhythm; Tommy starts wailing on guitar; Eric and Kevin kick the keyboards up several notches and hot damn, mass just turned into a funk fest.
Every fan of Shaun's has their favorite type of song they love hearing her sing and this fans favorite is slow, bluesy, soulful and emotional ballads. The kind where she just blows you away with her amazing note holding ability and takes you on a roller coaster with that limitless range of hers. I got a "Thang For You" (M. A. Barnette/J. Hinson) is just that song. That said, you just can't beat the soul a saxophone gives a song like this and Miqui indeed put his soul and his heart into this one.
The first time I listened to the title track "Reason To Try" (D. Flowers), although there was so much more going on, Shaun's voice and Kevin's piano playing were so compelling that I was totally consumed by them. That said, the second listen broadened my pleasure but it was that third listen - the one where I stopped typing and sat back with the headphones on - that had me in awe. Now I need to correct myself and say these are not some of Nashville's finest musicians, they're some of music's finest musicians.
Okay, ladies, listen up and pay close attention - Shaun's got something very important to say to you:
"Sister I'm gonna give you some good advice,
If you wanna keep a good man around the rest of your life;
I've been around some I can swear I know it's true,
If you treat a good man right he's gonna stay with you"
You gotta love the man trust and understand,
As long as he's doing the best he can, you gotta "Love The Man"
(R. R. Rector).


Tell 'em, Shaun! With everyone rockin' out in full jam mode, this dance floor filler features lots of crazy good piano and guitar highlights.
So the title of this one - "Road House Rockin'' - (J. Neel) pretty much made telling you about this one an easy task. This rhythm fueled rocker features the Shaun Murphy who's mic could blow out and you might not even know it. Whoa!
Speaking of powerful performances, the next track is titled "Power Of Love" (A. Cleaveland/K. Greenberg) and with the help of that small choir of hers - as crazy as this may sound - she actually kicks it up a few notches on the vocals. Of the tracks mentioned thus far, this is the first that features Kenne Cramer working his magic on lead guitar and his monster performance is a testament to why Shaun uses him on all her releases.
Sounding snide, sarcastic and snarky - all characteristics required to be employed there - Shaun sounds quite proud of the first-rate work she does at her second job as a writer at the "Rumor Mill" (R. Gulley/D. Gulley/C. Kirby). Sadly, some know some people who actually do work there and as it's said to be a dirty job, I disagree that somebody has to do it. Fun song on which Shaun's having fun singing.
Already having a hit with a song of the same title, if she sang this version half as good as Shaun's doing, with that name recognition of hers I can see Miranda Lambert also having a hit with Kenne Cramer's "Same Old You". Better yet, sell it to Blake Shelton and have Shaun add him to the list of giants she's sang back up for.
Other tracks on the must-have album include: "Turn Me On" (Edwards); "Dancing In The Sun" (Greenberg); "Can't Blame Nobody But Me" (Barnette/Muir); "Don't Come Crying to Me" (Steen); "Welcome To Bluesville" (Cramer/Stillwell); and "Someday" (Seger).
This is the part of the review where I tell you that should you like to learn more about Shaun Murphy just go to www.shaunmurphyband.com - and I just did. That said, let me now say that visiting that website is not something you should do, it's something you must do. Shaun's bio: from her days performing on Broadway with Meat Loaf; to her days performing on stage with Muddy, B. B. and more; to touring and recording with the likes of Little Feat, Eric Clapton, Phil Collins and Bob Seger; is one of the most storied and interesting bios you'll ever read.
Also, if you've not yet received a copy of "Reason To Try" for airplay, it can be uploaded at Airplay Direct - which by the way, just awarded Shaun Murphy with their first-ever "Lifetime Achievement Award" - or you can email T. C. Davis at loroad7@yahoo.com. Be it Shaun or T. C. you contact, please tell them their good friend the Blewzzman sent you.


Peter "Blewzzman" Lauro
Blues Editor @ www.Mary4Music.com
2011 Keeping The Blues Alive Award Recipient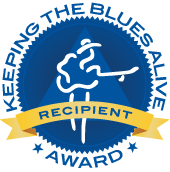 Jimmy T & Sidetracked
"Right Place, Right Time"
Hander-Pander Records #778872
By Peter "Blewzzman" Lauro © August 2019

Jimmy T is Jimmy Talbot, but if you're familiar with the Austin, Texas blues scene - where he's played every major blues venue - you already knew that. His new band is called Jimmy T & Sidetracked and they consist of: Jimmy on lead guitar and vocals; Richard Radbil on rhythm guitar; Jason Blank on drums and Dean Keller on bass. Their debut release is titled "Right Place, Right Time" and its eight tracks include five Jimmy T originals and three covers.
On the opening track, Jimmy addresses his displeasure with some of life's occurrences that take place in a "Big City". Two things in particular that give him the big city blues are: seeing limos driving the road, while just around the corner homeless are raiding dumpsters for food; and the fact that some have plenty and plenty have not. Sadly, these are valid concerns but also sadly, they happen in small cities as well. Musically, it's a rhythm-driven track with Jason and Dean pounding out a beat as compelling as the lyrics of the track.
Creating a perfect segue, the next track opens with the line "This world's gone crazy, just watch the news. I think I'm just gonna kick back and play some 'Low Down Blues"'. Backing up that statement, with the guys in a tight rhythm groove behind him, Jimmy T does just that. With equally scorching vocals and guitar licks, he plays the hell out of some low down blues.
The next one's titled "Sweet Tooth" and what I found to be really sweet about it was the way Dean - possibly at disc's best on bass - went toe to toe with Jimmy - possibly at disc's best on the lead guitar. Definitely one for the movers and shakers.
Not to be confused with the disc's title - "Right Place, Right Time" - which doesn't happen very often, this track is titled "Right Place, Wrong Time" (Otis Rush) - which seems to happen much more often. It's a melancholy tale of loneliness and musically, it's got perfect slow blues accompaniment for the lyrics: a relaxed yet rich rhythm groove; pain exuding vocals; and chill-inducing blues guitar licks.
Yes, "Sidetracked" is indeed the band's name but it's also the title of this track. Paying tribute to another famous bluesman from the Lone Star State - the "Texas Cannonball" himself - Jimmy T & Sidetracked do a hell of a job on this Freddy King instrumental. This time, stepping out from the rhythm to the lead guitar, it's Richard Radbil laying down the fierce and aggressive guitar licks. The disc's final tune is called "Tried and True:"

Old clothes and well-worn shoes;old people that have paid their dues;
old friends that speak their mind, and stick with you through hard times;
old dogs that sleep all day, and wag their tail when they see your face;
an old pickup truck with a dented door, that's all paid for;
a wife who's been around for a while and knows how to make you smile;
even the guitar playin' this tune, it's been around since '72.


Yes, it's nice to have new things, but Jimmy loves things "Tried and True". Doing some acoustic style pickin' on his "lectric" guitar, this: feel good, smile encouragingly, cleverly written, wonderfully folksy track - which even features a bit of skat, is all Jimmy. Well done, sir!
Other tracks on "Right Place, Right Time" - which I'm feeling like I am right now - are: "Leaving on A Jet Plane" (John Denver); and another original titled "Southside".
For more on Jimmy T & Sidetracked, www.sidetrackedaustin.com is the place to go. You can also contact the band at richardradbil@yahoo.com.
When you do, please tell them the Blewzzman sent you.


Peter "Blewzzman" Lauro
Blues Editor @ www.Mary4Music.com
2011 Keeping The Blues Alive Award Recipient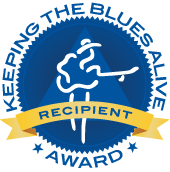 Delbert McClinton
And Self Made Men + Dana
"Tall Dark & Handsome"
Hot Shot Records
Publicity: Blind Raccoon
By Peter "Blewzzman" Lauro © July 2019

Although I'll give him the handsome, I don't know exactly how tall or dark he is, so your guess is as good as mine as to if Delbert McClinton's new CD, "Tall, Dark & Handsome", is self-titled. What I do know is that "Tall, Dark & Handsome", his twenty-sixth release, contains fourteen all original tracks that were penned or co-penned by Delbert and in my opinion, it's one of the very best of those of the twenty-six that I've heard.
As you've come to expect of the Texas Troubadour, he once again has surrounded himself with a stellar batch of bandmates. Those Self Made Men - and there are many - plus Dana, include: Joe Maher and Jack Bruno on drums: Glen Worf and Michael Joyce on bass; Bob Britt on guitars, mandolin and backing vocals; Kevin McKendree on piano, B3 organ, mellotron, guitar, and backing vocals; Jim Hoke on tenor sax, baritone sax, clarinet and accordion; Dana Robbins on tenor sax; Pat McLaughlin on guitar and backing vocals; Yates McKendree and James Pennebaker on guitars; Quentin Ware on trumpet; Roy Agee on trombone; Stuart Duncan on violin; Dennis Wage on Wurlitzer and piano; and Vicki Hampton, Wendy Moten, Robert Bailey, Delaney McClinton, and Delbert himself, all on backing vocals.
As you've also come to expect of Delbert, there's no way he's doing fourteen songs in the same flavor. That said, stay tuned for a little bit o' jazz, a little bit o' blues, a little bit o' Dixieland, a little bit o' country, a little bit o' swing, and a whole lot o' zing.
The disc opens with most of those horn players mentioned above; blowin' most of the horns listed above; with most of the backup singers joining Delbert in sounding very happy about the fact that "Mr. Smith" is back in town and there's an obvious party going down.
"If I Hock My Guitar".....is a thought I'm sure has entered the minds of a heck of a lot of pickers, strummers, and shredders. There is something to be said for that bird in the hand thing. In any event, by the time this track's over, we should all be happy that Bob Britt never hocked his.
So can a vocalist singing with a raspy and scratchy voice sound smooth as silk while doing so? Listen to "No Chicken On The Bone" and I'll be expecting a "yes"! That's exactly what Delbert just did". With this being his only appearance on the disc, Stuart Duncan and his dazzling fiddle are masterful.

"Hop up on this couch and bring that Smirnoff
Come on scooch on close to me
We might even want to kick our shoes off
Laugh out loud and do just what we please

Number one, we don't take no phone calls
Number two, there won't be no TV
Number three, we tell them all to get lost
Girl this night belongs to you and me

'Let's Get Down Like We Used To'
Cook up somethin' we can light a fuse to
Cop a groove we can bust a move to
Let's Get Down Like We Used To

....If there was ever an offer you couldn't refuse, Delbert just made it. Subsequent verses, as well as Delbert's sincere and heartfelt urging, are equally as inviting. Musically, between the clarinet solo; the various keyboards; the at ease rhythm; and the faint backing vocals; the song's as enchanting as its lyrics.
Seems like Delbert is not quite as happy as "Lulu" coming back into town as he was when Mr. Smith did. Unlike his arrival sparking a party, her arrival sparked panic. You see Lulu, to say the least, is a hostile woman from Delbert's past who wants to still be friends. Delbert's take on that is "let me be perfectly clear, you can go to hell but you can't stay here." With Joe, Glenn, and Kevin in a jazzy groove, the rhythm section shines on this one.
"Ruby And Jules" are like precious stones cut with precision tools. Ruby's a jewel and Jules is too. Along that line, so are Jack and Dennis. On this very jazzy number, while Delbert is playfully describing the saga of this yin and yang pair, they're totally dialed into each other on the drums and piano.
"A Fool Like Me" is another of just a few tracks that feature the full horn section, and in no time at all, they'll have you dancin' like you're in a French Quarter parade.
Other tracks on "Tall, Dark & Handsome" - which will most likely garner the "Godfather of Americana Music" (Rolling Stone) his sixth Grammy nod and possibly fourth Grammy win - include: "Gone To Mexico," "Loud Mouth," "Down In The Mouth," "Any Other Way," "Can't Get Up," "Temporarily Insane," and "A Poem."
As much as you think you may already know about Delbert McClinton, I'm sure you'll be able to discover a whole lot more at www.delbert.com - check it out. Also, should you have not yet received your copy of "Tall, Dark & Handsome" for airplay, please contact Betsie Brown at www.blindraccoon.com. BTW, whoever you contact, please let them know the Blewzzman sent you.


Peter "Blewzzman" Lauro
Blues Editor @ www.Mary4Music.com
2011 Keeping The Blues Alive Award Recipient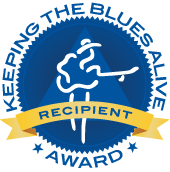 Michael Mills
"Dream A Dream"
Sony Distribution
Media Management: Indienink Music
By Peter "Blewzzman" Lauro © July 2019

Before I start to tell you about his music, I'd like to offer a big "WELCOME" to Michael Mills, the latest addition to this great big blues family of ours. Michael, who comes to us by way of Huntington Beach, CA, tells me that he's "new to the blues" - and yet everything I heard on "Dream A Dream" tells me differently. Obviously, the guy's a natural who this listener hopes will stick around the genre for a very long time.
"Dream A Dream", the bands' debut release, contains five all original songs penned by Michael and band mate Jesse Godoy. On the EP, Michael - on vocals and rhythm guitar, is joined by; Jessie Godoy on lead guitar; Anthony Haas on bass; David Warrick Jones on keyboards and backing vocals; and Frank Cotinola on drums. Also helping out are: Chrystal Williams and Maurice Christian on backing vocals; and Ron Robbins on saxophone.
It took all of fifteen seconds of the opening track to reinforce my shock over these guys being "new blues artists". Immediately following the killer opening blues guitar licks by Jesse, Michael starts belting out the vocals and there's no looking back - this blues-rocker, "My New Woman", is already in third gear. Just like his new woman, this track has everything: hard-driving rhythm; blistering blues guitar leads; powerful, emotionally charged vocals; and similar style backing vocals as well. Great start guys - that's how to introduce yourself to your new fans.
"I'm Your Man", is a beautifully written and beautifully sung love song. With the band in a relaxed rhythm groove, Michael knocks this one out of the park. Reeking of passion and sincerity, he sings his heart out to a woman he wants to tell that if she ever needs someone to hold on to, if she even needs someone to be with, if she ever needs someone to talk to, he's her man. This songs compelling lyrics, along with the eloquent way they were presented, actually had me hoping that this woman was real and worthy of this powerful love. When a song moves me as much as this song did I can't help but give it my ultimate compliment - this is indeed "song of the year" material. WOW!
Everything about the title track, "Dream A Dream" is upbeat: the lyrics; the vibe; and with Frank sounding like he's having a good ol' time on the drums - especially the beat. Real good, feel-good stuff.
"If you ever see me baby, please don't call out my name,
'cause I'm "Tryin' To Forget You Baby", and your selfish one way games.
If you ever hear me baby, please just turn the other way,
'cause I'm "Tryin' To Forget You Baby", and the love you let walk away.
If you ever need me baby, please don't call on me no more,
'cause I'm "Tryin' To Forget You Baby", and the love you let walk out that door.
If you ever feel me baby, you know it's just a lie,
'cause I'm "Tryin' To Forget You Baby", this is the last time we say goodbye."

Now if you think these lyrics have a melancholic feel, just wait till you hear them sung. Where I was once feeling Michael's passion and sincerity I'm now feeling his heartaches and pain. Songs like these demand a deep sullen rhythm and blues guitar licks that make the hairs on the back of your neck stand up. That said, Anthony (bass), David (organ), and Frank (drums) are all over that rhythm and Jesse - who is at disc's best - is killing it on the guitar. The blues don't get much better than right here. New guys, huh?
Being my favorite instrument, I've always been a believer that a surefire way for an already great band to kick it up a notch is to add a saxophone and on "Fade Away", this great band did just that. Being a slow blues burner already puts it at the top of my list and now along with those scorching slow blues guitar leads of Jesse's, Ron's blowin' some equally scorching horn leads. Then there's Michael - who already has me putting him alongside stellar vocalists the likes of Curtis Salgado, Darrell Nulisch, Tad Robinson, and the late Michael Ledbetter. To borrow a phrase that Blake Shelton often uses on "The Voice" he "sang the crap out of this song!"
Take it from me, the splash the Michael Mills Band is going to create in the blues genre could very well turn into a tsunami. This MUST HAVE CD - "Dream A Dream" - may be a five-song EP, but if you replay these songs as many times as I did, it will have the feel of a two disc set.
To find out more about Michael Mills and the band, please go to www.michaelmillsband.com; and if you've not yet received a copy for airplay, please email Marlene, from Indienlink Music, at marlene@indienink.com. As usual, whomever you talk to, please tell them the Blewzzman sent you.


Peter "Blewzzman" Lauro
Blues Editor @ www.Mary4Music.com
2011 Keeping The Blues Alive Award Recipient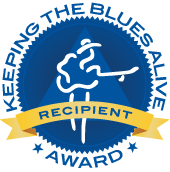 Frim-Fram Quartet
"Wake Up!"
RetroU Art
By Peter "Blewzzman" Lauro © July 2019

Having reviewed music from blues bands all over the world, my partner Mary and I would now like to welcome the country of Finland to our very large - and constantly growing - worldwide family at www.Mary4Music.com.
"Wake Up!" is the second release by Frim-Fram, a blues/jazz quartet from Helsinki, Finland. The band consists of: Juki Valipakka on vocals, guitar and harp; Sirpa Suomalainen on sax and background vocals; Harri Taittonen on Hammond B3 organ and background vocals; and Mikael Seire on drums and percussion. The disc contains twelve all original tracks that, while staying under the blues and jazz umbrella, will touch on some Delta, soul, R&B, and funk.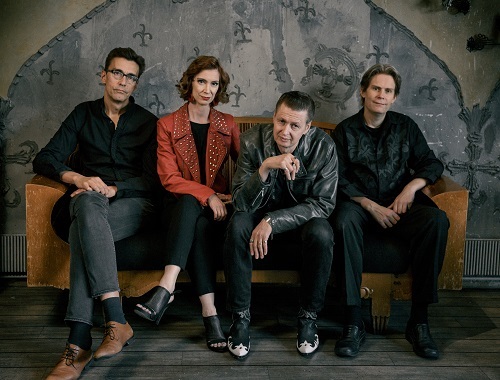 Frim-Fram kicks things off with a funky, jazzed up, dance-inducing track. It features Juki powerfully voicing his frustrations with a mate who just cannot make up her mind. First, she says she loves him then, she says she just doesn't know. The poor guy's feeling like he's part of some God awful daytime TV show. She has him "Undecided" for the forty-seventh time. In addition to the intensity of his vocals, his stinging guitar licks will also let you know just how blue he really is. With Mikael providing the profound percussion and Sirpa and Harri getting in several very strong sax and organ leads, the track is indeed a rhythm powerhouse.
The title track, "Wake Up!", is a funny told story about the ramifications associated with "having just one more.". It's an up-tempo shuffle which several times had my foot tapping as fast I can ever recall it tapping. About two minutes into this three-plus minute song, Harri takes off on a frantic B3 solo in which he could very well be at disc's best. Real good stuff!
"Under My Spell" could very well be the soundtrack for a movie of the same name. Allow me to set up the screenplay: It's a malicious mystery, in which most of the scenes are shot in generally dark settings and one or more of the lead characters are frighteningly eerie. Now, just add some sullen rhythm, chilling organ background, sinister-sounding sax leads, and very deep, dark and spooky type narration and Voila!....you're ready to go into production.
"Deep End" is one of the disc's bluesiest tracks. With the band in a real tight rhythm groove, led by Sirpa laying down some scorching sax riffs, Juki kills it here. Not only is this easily one of his most compelling and emotional vocal performances, but his scorching guitar licks are relentless as well.
"All Is Over" is Frim-Frams hugely successful attempt at some good old fashioned, slow dancin', fifties R&B. Juki, Sirpa, Harri, and Mikael totally nailed this very soulful performance. Turn it up, sit back and let these cool cats take you back in time.....it will be a break I'm sure you'll not only enjoy but most likely also need.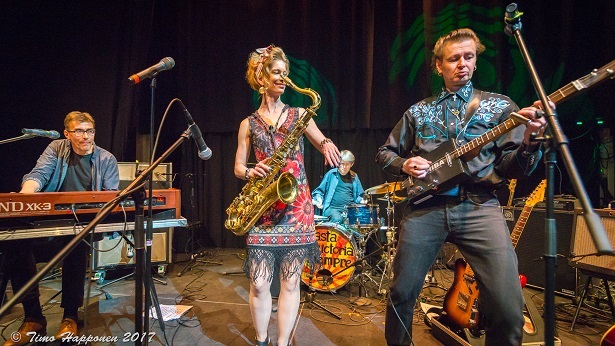 "You're Not Alone" is a spiritually uplifting ballad in which the combination of the song's message; it's powerful lead and angelic background vocals; the mighty sax sounds; and the heavenly sounding organ; all come together to give it a hymnal quality. Remarkable work!
Other tracks on "Wake Up!" include: "Melting Pot;" "I'd Rather Be A Drunk;" "The Beast In Me;" "Real Woman;" "Sweet Manipulator;" and "It Don't Really Matter".
In Frim-Fram's quest for airplay within the United States and around the world as well, Juki has made it quite clear to me that he would be very happy to send "Wake Up!" (most likely via mp3) to all stations who request it. To do that, and to learn a lot more about the band, just go to www.frimframmusic.com. As usual, so they know how you found them, please tell them the Blewzzman sent you.


Peter "Blewzzman" Lauro
Blues Editor @ www.Mary4Music.com
2011 Keeping The Blues Alive Award Recipient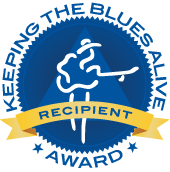 Jersey Swamp Cats
"Go Cat Go!"
Self Released Publicity: Blind Raccoon
By Peter "Blewzzman" Lauro © July 2019

The debut release by the Jersey Swamp Cats is titled "Go Cat Go!" and the disc is loaded with the bands own brand of jumpin' and swingin' blues and good ol' vintage rock 'n' roll. Now you too can shake, rattle and roll to the sounds of the Swamp Cats just like the crowds in all the NY/NJ area hot spots have been doing since 2016.
The Jersey Swamp Cats are: Gerry Gladston on vocals and piano; Don Leich on vocals and guitar; Larry Ghiorsi on vocals and bass; Chris Reardon on vocals and drums; with special guests Anthony Salimbene Jr. on tenor sax and Patrick Dudasik on trumpet. The nine tracks that you'll be shaking your booty toon "Go Cat Go!" include four band originals along with covers of classics by the legendary Louis Prima, Fats Domino, Albert Collins, and Albert King.
The disc opens with a song by a man who knew how to "Jump, Jive and Wail" better than anyone - the "king of swing" himself, Mr. Louis Prima. This is one of those songs that if the Jersey Swing Cats had a dollar for everyone who has ever performed it they'd all be rich. That said, their rendition does indeed do the song justice. The bands' co-founders, Gerry Gladston and Don Leich, do a fantastic job of sparring for the musical lead on the piano and guitar; Larry Ghiorsi and Chris Reardon are fittingly providing the fuel this one requires on rhythm; and with Gerry leading the way, all the Swamp Cats are real smooth on the vocals. Great start guys!
After hearing the infectious verse on this one, along with Don, Larry and Chris you'll surely become the fourth background singer. Every time Gerry sings the lines: "What's her name?"; "Who's to blame?"; Ain't that a shame?" or "Don't let her change!" you and the guys will harmoniously shout....."CUPCAKE". This original track also features Don laying down some of the disc's best straight up blues guitar work.
Another one that serves the original well is the Jersey Swamp Cats cover of Fats Domino's "Blue Monday". Along with nailing the piano highlights, Gerry does an excellent job of emulating Fats' vocal swagger as well.
As long as you just ended a great rendition of a song by a great New Orleanian "I Don't Mind" if you keep the next one right down there on Bourbon Street. Along with the Jersey Swing Cats being in a funky groove, this original track features the horn section of Anthony Salimene (sax) and Patrick Dudasik (trumpet) throwing us their own mardi gras party.
When you're covering an Albert Collins classic and the bands' guitarist is also a vocalist, just give it to him and let him run with it, right? Right! And on "Too Tired", Don Leich does exactly that. However, the Jersey Swamp Cats are a guitar AND piano-led band so regardless of it being a Fats Domino or an Albert Collins track you'll get your share of both smoking guitar and smoking piano leads...and that's always a good thing.
With Albert King being my all-time favorite blues artist, I had to mention this one. Of course, the fact that the guys do a hell of a job of his "I Get Evil" also came into play. With this being one of not a whole lot of uptempo songs of Albert's, it's easy to figure out why the Cats chose it. Like those kids on Bandstand might say, "it had a good beat and was easy to dance to " putting it right in the Jersey Swamp Cats wheelhouse.
Just like the disc started out, it closes with an original track that will not only get you jumping, jiving and wailing but rocking as well - it's titled "Shiny Gray Corvette". A la Jerry Lee Lewis and Chuck Berry, this smoker features the Swamp Cats in all-out jam mode.
Other tracks on "Go Cat Go!" are another original titled "Dance All Night" and a song made famous by the Preservation Hall Jazz Band titled "Tootie Ma Is A Big Fine Thing"
To contact the Jersey Swamp Cats just look them up on Facebook at Jersey Swamp Cats - Home. Also, should you have not yet received your copy of "Go Cat Go!" for airplay, please contact Betsie Brown at www.blindraccoon.com. BTW, whomever you contact, please let them know the Blewzzman sent you.


Peter "Blewzzman" Lauro
Blues Editor @ www.Mary4Music.com
2011 Keeping The Blues Alive Award Recipient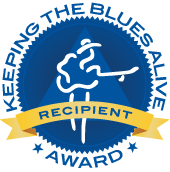 Jimmie Vaughan
"Baby, Please Come Home"
The Last Music Company
By Peter "Blewzzman" Lauro © June 2019

Prelude
So while awaiting the arrival of Jimmie Vaughan's CD for review, I will admit to wondering what the heck I would say about Jimmie that hasn't been said a hundred times before and that his music doesn't already say for itself. Then the disc arrives and on the back cover I read this: "Experiencing Jimmie Vaughan fronting his whole band with horns does not easily translate into words...so there's almost no point in attempting it............". Thanks, Malcolm Mills, my task just got tougher.


Review
Jimmie Vaughan's latest release is titled "Baby, Please Come Home" and on it, he has chosen to cover eleven of some of his favorite tracks, from some of his biggest inspirations. Joining Jimmie, on guitar and vocals, is his typical cast of high caliber bandmates: George Rains on drums; Ronnie James and Billy Horton on bass; Billy Pitman on rhythm guitar; Doug James and John Mills on baritone sax; Greg Piccolo and Kaz Kazonoff on tenor sax; Mike Flanigin on Hammond organ; T. Jarrod Bonata on piano; Randy Zimmerman on trombone; Al Gomez and Jimmy Shortell on trumpet; and Emily Gimble and Georgia Bramhall on background vocals. Having also produced the CD, with the credentialed talent like this, I can't at all imagine that having been much of a task for Jimmie.
On the opening and title track, Lloyd Price's "Baby, Please Come Home", the band starts off in such an old school groove that you immediately - and quite happily - know it's one they'll never leave. The shuffle features the full horn section magnifying the already magnificent rhythm and Jimmie giving us an early taste of what's ahead - a whole lot of scorching blues guitar licks with bluesy and soulful vocals.
Speaking of those soulful vocals, "Just A Game" (Huey Meaux) is just the place to find them. With the band laying down a soft horn-led rhythm behind him, Jimmie's at his soulful and emotional best right here.
Lefty Frizzell's "No One To Talk To But The Blues" comes to us from the early fifties and on this rendition, Jimmie and the guys kept the country blues classic right there. If you're going to do old school, keep it old school.
Talk about old school, Jimmie's crooning on T-Bone Walker's "I'm Still In Love With You" is somewhat reminiscent of something you'd hear Nat King Cole singing. Musically: Ronnie's soft bass lines; Georges scratching of the brushes on the Tom; T. Jarrod's delicate tickling of the ivories; Mike's soothing Hammond organ chords; the subtle hum of Kaz and John's saxes; and the subtle stinging of Al's muffled trumpet; all provide the perfect, slightly jazzy accompaniment for Jimmie's cooing.
I found it somewhat peculiar that Fats Domino's "So Glad" didn't feature the piano. That said, it does feature some of Jimmie's best guitar solos. Combine that with Doug's unfathomed baritone highlights and Greg's outstanding tenor standouts, plus the fact that this is the only track that's over four minutes, and you've got the disc's best track.
The disc closes with "Baby, What's Wrong?" - a track by one of my all time favorites, the great Jimmy Reed. It features a fierce rhythm led by George, at his disc's best on drums, and Mike, covering for the missing harmonica with a rapid pace on the Hammond.
Other tracks on "Baby, Please Come Home" include: "Be My Lovey Dovey" (Richard Berry); "What's Your Name?" (Chuck Willis); "Hold It" (Clifford Scott & Billy Butler), "It's Love Baby (24 Hours A Day)" (Ted Jarrett); and "Midnight Hour" (Clarence "Gatemouth" Brown).
With the 2019 Blues Music Awards being just about five-six weeks behind us, I'm going to go ahead and call "Baby, Please Come Home" one of the morning line favorites for at least two-three nods in 2020.
For more about Jimmie Vaughan just visit him at www.jimmievaughan.com; for more on the Last Music Company check them out at www.lastmusic.co.uk; and should you need a copy of "Baby Please Come Home" for airplay, just email Lisa Best at lisa@lastmusic.co.uk. Whomever it is you visit or contact please tell them the Blewzzman sent you.


Peter "Blewzzman" Lauro
Blues Editor @ www.Mary4Music.com
2011 Keeping The Blues Alive Award Recipient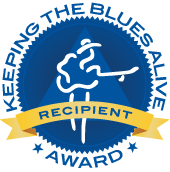 Click Here To Return To The CD Review Index
Click Here For The Blues Portal
Click Here For The Indie Portal
Click Here To Visit Our Music Gift Shop


---
Want your CD reviewed?
Click HERE to email us for information.






*All logos and trademarks in this site are property of their respective owner.
Additional content © 1998-2022 Mary4Music.com. All Rights Reserved.