Blues CD Reviews 75


Johnny Tucker
"Seven Day Blues"
Highjohn Records
Publicity: Blind Raccoon
By Peter "Blewzzman" Lauro © February 2018
Over the past few years, several older and seasoned veterans of the blues have resurfaced with new releases that feature them teaming up with some of the genre's current crop of younger, well known and outstanding artists. The latest of those living legends to do so is Mr. Johnny Tucker. Having played with late greats like Lowell Fulson; Phillip Walker; Floyd Dixon; Johnny Otis; and Johnny Copeland; Johnny Tucker's latest release - "Seven Day Blues" - now has him teaming up with: Big Jon Atkinson on guitar and bass; Kid Ramos on guitar; Bob Corritore on harmonica; Troy Sandow on harmonica and bass; Scott Smart on guitar and bass; Malachi Johnson and Marty Dodson on drums; Kedar Roy on bass; and Bob Welsh on organ. The disc contains fifteen of Johnny's originals, which all feature him on the vocals.
The album's mission statement is that although these vintage recordings were recently recorded under very modern conditions, they should still have an old school feel. Thanks to the masterful work of Big Jon Atkinson, that mission was accomplished.
The disc opens with a quick two-minute track titled "Talkin' About You Baby". In spite of it being short on time, it was long enough for Big Jon and Scott to impress on their tandem guitar work; long enough for Malachi and Troy to get into a tight rhythm groove; and long enough for me to be thinking "welcome back Johnny" as I listened to Mr. Tucker belting out some blues.
"Why Do You Let Me Down So Hard?" is smoking, slow blues at its very best. The question the title asks could be the very reason Johnny's singing these blues. And from the pain and suffering embodied in his vocals, he was obviously let down real hard. Along with emotional and melancholy vocals, these are the kind of blues that are tailor made for stinging guitar and scorching harmonica licks, and they don't get much more stinging and much more scorching than what Big Jon and Bob are laying down.
Although "Come On Home With Me" sounds like it could be Johnny trying to close the deal with a lady, in actuality it's quite the contrary. It's more of a plea for his lady to return home to be with him. A lonely Johnny is not a happy Johnny. It's a foot tappin' shuffle featuring precision note pickin' by Big Jon on the guitar, and a strong rhythm performance led by some awesome drum work from Marty.
This particular track is the only one that Kid Ramos appears on and it's just one of the two that Bob Welsh appears on. That right there is reason enough to want to give a listen to "Tell You All". With Marty and Kedar (also his only appearance on bass) in a tight groove alongside him, the driving force behind the rhythm here is Bob on the organ. Midway through the song he and Kid step it up on an organ/guitar lead that I would have liked about another five more minutes of.
"I'm Gonna Give You One More Chance" is another slow blues masterpiece. With the rhythm guys doing their usual tight thing, the song features some of the disc's best vocals and guitar work. Johnny's shoutin', growlin' and howling the hell out of the blues and Big Jon is killin' it on the slow, scorching, string bending blues licks. Wow!
The same as above can be said for "One Of These Days". That said, it's becoming obvious to me that right about now I may be listening to a candidate in several of next year's Blues Music Award categories. Should that happen, remember you heard it here first.
Other excellent material on this excellent release includes: "Tired Of Doing Nothing", "Love And Appreciation (To Georgia)", "Seven Day Blues", "Something I Want To Tell You", "I Wanna Do It", "Do-Right Man", "I Can Wait", "Listen Everybody" and "You Can Leave My House".
To get your hands on a copy of "Seven Day Blues" for airplay, just get a hold of Betsie Brown by visiting www.blindraccoon.com and to find out more about Johnny Tucker you can go to the record labels website at www.highjohnrecords.com. Wherever you go and whomever you contact, just make sure they know the Blewzzman sent you, please.


Peter "Blewzzman" Lauro
Blues Editor @ www.Mary4Music.com
2011 Keeping The Blues Alive Award Recipient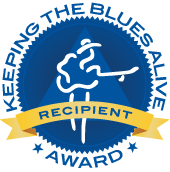 Mike Mettalia & Midnight Shift
(Featuring Raybhurn Anthony & Jimmy Cavallo)
"Crescent Moon Deluxe"
Cabernet Records

By Peter "Blewzzman" Lauro © February 2018
"Crescent Moon Deluxe" is the third release from Mike Mettalia & Midnight Shift and I'm happy to have worked with all of them. With that said, I just took a look back at my reviews of their earlier two releases (2011 and 2012) and was very impressed with the fact that everyone in the band is the same. There is a lot to be said for that. Those longtime band mates are: Mike Mettalia on harmonica and lead vocals; Mike McMillan on guitar and backup vocals; Paul Pluta on bass and lead vocals; and Tim Smith on drums and backup vocals. For this particular project the guys are joined by not one, but two very special guest stars. They are: 50's Sun Records recording artist and and legendary rockabilly hall of famer Rayburn Anthony, on vocals and guitar; and the legendary 50's rock 'n' roll saxophonist Jimmy Cavallo, on sax and vocals. Also contributing to the project is Sandy Pluta on dobro and backup vocals.
"Crescent Moon Deluxe" contains twenty tracks, of which thirteen are originals, and they total well over an hour of pleasurable listening time. Now let's go hear some.
East coast surf music? If it wasn't a thing, it is now. Just give a listen to "Brooklyn City" and you'll know exactly what I'm talking about. It's a smokin' original that features the nucleus of the band totally rockin' out a la The Beach Boys. Paul and Tim are setting a frantic pace on rhythm, Mike McMillan's scorching right along with them on guitar, and Mike Mettalia - along with a lot of harmony support - is belting the hell out of the vocals. The dancers will love this one.
Although there's not a lot of traditional blues on the disc, the guys nailed it on their version of John Willie "Shifty" Henry's "Description Blues". As they should be on a track like this, Paul and Tim are settled into a slow and tight rhythm groove; the Mike's are appropriately laying down some stinging harmonica and guitar leads; and as Jimmy emotionally sings about the pitfalls of being in love with a married woman, you just can't help but to feel his pain.
Since "Jumpin' With The Jimmy" - another original - is one of half a dozen tracks that were recorded very close to the House of Blewzz, I actually had the pleasure of sitting in on the recording sessions. I can't even begin to tell you what a thrill it was watching Jimmy Cavallo blowin' the hell out of the saxophone on a song that was written for and about him. As the story goes, Mike recalls listening to some of Jimmy's early recordings and wanting to put them into his show. Mission very obviously accomplished. Paying homage to one of his idols, Mike does a hell of a job on the vocals while singing a nutshell bio about Jimmy. With another monster performance on the rhythm, Paul and Tim deserve a mention here as well.
"Juicy Fruit" (Ruby Green) is another swingin' number that's sure to fill the dance floor. It's also another that features Jimmy working his magic on the vocals and sax while Midnight Shift is in their usual rock 'n' roll groove behind him.
A track which he wrote - "Big Bad City" - features the great Rayburn Anthony on the vocals. Like Jimmy Cavallo, Rayburn is another of Mike Mettalia's idols. As a matter of fact, just a few short years ago Midnight Shift backed up Rayburn on a tour through the southeast and I was fortunate enough to catch the killer show. Also, like Jimmy again, Rayburn sounds as good as ever. On top of the smooth vocal performance, some of the disc's best harp and guitar work from Mike Mettalia and Mike McMillan can be heard right here as well.
Listening to "Let's Rock And Roll" - a hit that The Cadets had some sixty years ago - I'm convinced that had Mike Mettalia, Mike McMillan, Paul Pluta and Tim Smith been born 20-30 years sooner, they'd have been regulars on Dick Clark's American Band Stand and Cousin Bruicie's Palisades Park Rock 'n' Roll shows. The guys have this fifties, jumpin' blues thing down pat.
Speaking of having the fifties, jumpin' blues thing down pat, Jimmy - who was actually responsible for a lot of it back then - still does as well. His rendition of a song by Harry "Doc" Bagby, that Bill Haley and and The Comets had a smash hit with, is as good as any version (and there were many) of "Rock This Joint" that I've ever heard.
The disc closes with a song that was recorded live at Skipper's Smokehouse in Tampa, Fl during that 2015 tour which I mentioned earlier (pictured below) Keeping with the rockin' theme of the disc, it's titled "She Knows How To Rock" (William Perryman). It features Rayburn on the vocals and rhythm guitar and the tandem guitar work between him and Mike McMillan on lead is masterful. It's also filled with it's usual smokin' harp leads and rhythm from the boss and the guys.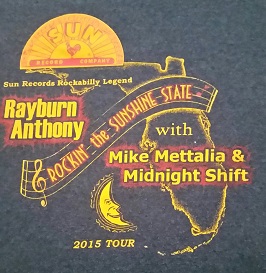 Other tracks on this outstanding disc include: "Midnight Call", "I Don't Remember", "Ranchero", "Willie Told Willie", "Paid The Cost", "Second Chapter", "Unemployment Risin'", "Crescent Moon", "Rockin' At The Comet", "Song Dedicated To You", "Bullet Proof" (all band originals), and "Don't Blame It On Me" (Bartholomew/Domino).
In addition to being available at both www.Amazon.com and www.CDbaby.com, "Crescent Moon Deluxe" is also available at the bands website - www.mnightshift.com. That's where you'll also find the band's email address, phone number and FB page, making it very easy for you to tell them that the Blewzzman sent you.


Peter "Blewzzman" Lauro
Blues Editor @ www.Mary4Music.com
2011 Keeping The Blues Alive Award Recipient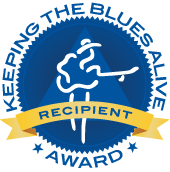 The Reverend Shawn Amos
"The Reverend Shawn Amos Breaks It Down"
Put Together Music
Publicity: Betsie Brown, Blind Raccoon

By Peter "Blewzzman" Lauro © January 2018
The Reverend Shawn Amos is calling his third release "a collection of 21st century freedom songs". That said, it's saddening that in the 21st century freedom songs still need to be written and sung.
"The Reverend Shawn Amos Breaks It Down" contains nine tracks with six of them penned by the Reverend. On the vocals, harmonica and various noises, Reverend Shawn Amos is joined by: Chris "Doctor" Roberts on guitar and vocals; Michael Toles on guitar; James Saez on guitar, resonator, drums and percussion; Leroy Hodges, Jr., Alex Al and Hannah Dexter on bass; Steve Potts, Steve Jordan, Rodd Bland and Mike Smirnoff on drums; Charles Hodges and Peter Adams on keys; Chris Anderson on string arrangements; Vikram Devasthali on trombone and horn arrangements; Joe Santa-Maria on baritone sax; and Sharlotte Gibson, Kenya Hathaway, Harold Thomas, Robert "Tex" Wrightsil, Lester lands, Bill Pitman and Philomena Young on vocals.
The disc opens with a very moving original song appropriately title "Moved". The incredibly emotionally delivered opening line of "Well I sleep every night with every single light on" immediately sets its melancholic mood. Musically, Chris' deep acoustic guitar pickin' and Shawn's dark harmonic leads create an equally somber tone.
Back in 1969 there was a song out called "In The Year 2525". Lyrically, that song addressed the ideas of what life might be like in centuries to come. Comparisons were made, jumping hundreds of years at a time, from 2525 all the way through to 9595. Having just heard this song by Reverend Shawn, I'm now wondering had Zager and Evans started their visions of the future say just fifty years out, if they would have been concerned with what their children would have seen.....in the year "2017?" As I type, Blues Foundation members are currently voting on their choices for this year's "song of the year" and having said that, I'm just going to go ahead and make the call right now and say that this anthemic quality song will surely be one of their next year's choices. Musically, it's a masterpiece as well. From its powerful rhythm, to its outstanding guitar leads, to its Gospel preaching vocal deliverance with its choir style backing vocals, this is one heck of a production.
The following three tracks are collectively referred to as The Freedom Suite. The first one is titled "Uncle Tom's Prayer" (Traditional). It's a tribute to, Cordell Hull Reagon, founder of the Freedom Singers. It features Reverend Shawn putting on a powerfully persuasive A capella performance.
The second of this trilogy is an original titled "Does My Life Matter?" With the subject of the song centering around his three small children waiting for him at home, I'm not looking at that title as a question but more of a statement as to just how much his life really does matter. With the many changes he makes, this could very well be Shawn's best vocal effort of the lot. As he speaks of the children he's so soft and tender yet when he addresses why and how he needs to be there for him, his emphasis becomes that of rage and frustration.
The Freedom Suite closes out with a very funky original titled "(We've Got To) Come Together". It's an inspirational rally type song featuring a fierce rhythm led by the blaring horns, sharp harmonica leads, great vocal harmonizing, lots of hand clapping and a bunch of laughter. A good-time song for sure.
With the messages many of these songs delivered and the spiritual way in which they were delivered, they all seemed to be headed in the direction of church. That said, with the final track - "(What's So Funny 'Bout) Peace, Love And Understanding?" - we are now there. Featuring amazing organ work from Charles and Peter along with choir level vocal harmonies, this perfectly performed hymn is the perfect way to close out the disc.
Other tracks on "The Reverend Shawn Amos Breaks It Down" include: "Hold Hands" and "Ain't Gonna Name Names" - both originals - and David Bowie's "The Jean Genie".
To find out more about Reverend Shawn Amos and to get a copy of the disc, just go to www.shawnamos.com.
When you do, please tell him the Blewzzman sent you


Peter "Blewzzman" Lauro
Blues Editor @ www.Mary4Music.com
2011 Keeping The Blues Alive Award Recipient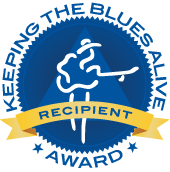 The Eric Hughes Band
"Meet Me In Memphis"
Eric Hughes Music

By Peter "Blewzzman" Lauro © January 2018
Being someone who has done his share of gambling over the years, I should know better than to question the fact that there is no such thing as a lock. That said, if you can find someone dumb enough to bet you that you could go to Memphis without seeing Eric Hughes performing on Beale Street, then jump on it. That, my friends, is indeed a lock. I've been going there one, two and sometimes three times a year for the last seventeen years and can't ever recall not seeing Eric "Mr. Beale" Hughes performing in one capacity or another. I've seen him play with a full band; I've seen him play in duos; I've seen him play as a soloist; I've seen him play in clubs; I've seen him play on the street; and I actually recall seeing him play on a trolley, as well. At all of those times; he always put nothing less than 100% into all of those performances; he always wore very sharp looking clothes; he always had a positive and respectable attitude; and he always seemed to be having as good a time as his audience. Eric Hughes, thank you for allowing me the pleasure of working with you to promote this CD. You're indeed a class act and a true "Ambassador For Blues On Beale Street".
"Meet Me In Memphis" is Eric Hughes' fifth release. It contains nine all original tracks, which cover several styles of blues. On the recording, The Eric Hughes Band is made up of: Eric Hughes on vocals, rhythm and acoustic guitars, harmonica and percussion; Walter Hughes on vocals, lead guitar, mandolin and lap steel; Leo Goff on bass; Brian Aylor on drums and percussion; and Chris Stephenson on keyboards. Special guests include: Susan Marshall and Reba Russell on backing vocals; Art Edmaiston on saxophone; and Marc Franklin on trumpet.
"If it gets heavy, let me haul the load. If you're feeling low-down, people climb on board"; and "If you're feeling low-down, and all you do is lose - I'll holler 'All Aboard' cause I was built for blues". These are just some of the heavy, melancholy lyrics from the opening track titled "Freight Train To Pain". Musically, it's a blues rocker that features smokin' guitars and - as you might expect from the title - piercing train whistle style harp and locomotive style rhythm.
Just hearing Eric sing the words "Meet Me In Memphis" makes you want to stop what you're doing and immediately book a flight. Then after hearing the opening verse.....
"You've been away - for oh, so-long...
The city calls you like a distant song.
It's high time you took off a day or two...
You know you miss sweet tea and barbecue.
Have you forgotton how it feels...
To party down on Beale?"
.....You'll really be ready to start packing a bag.
This one is right out of the "Memphis Soul" songbook. Eric is silky smooth on the inviting vocals; the rhythm section is in a relaxed, Delta style groove; and the horns are doing that wonderful sounding Memphis thang. Great song and the timing could not have been better to write about it - by the time most of you read this I'll be meeting Eric in Memphis.
This one's typical Eric Hughes - fun filled lyrics, playfully, but yet professionally performed. Its about something that every homemaker should do to show her appreciation when her hard working husband comes home from a tough day on the job - "Roll A Fatty For Your Daddy". The forceful rhythm Brian and Leo are laying down is the perfect push for the fierce harp, guitar and piano that Eric, Walter and Chris are banging out. Another smoker for sure.....no pun intended.
"The Day They Hanged The Kid" is a fable Eric credits to his days as a kid growing up watching cowboy shows. Lyrically, vocally and musically this one could not have come together any more perfect than it did. As Eric tells the story of an outlaw and his wayward ways, the band just picks you up and places you right at the scene. Very well done track.
As the title should insinuate, "I May Have Left My Heart At Your Place" is love song. It's inspired by and dedicated to Eric's wonderful wife, Donna. It's a laid back jazzy number and from the lyrics and the vocals to the the guitar and the piano leads, and the rhythm as well, it's total smoothness. Beautifully done for sure.
"I Believe I'm Going Fishing" is Eric's way of reminding us - and himself as well, that sometimes ya just gotta back off from it all and take a little time for yourself. Even if you have to tell your boss you're sick or tell your wife you're working late in order to do so, right Eric? This one's highlighted by some phenomenal pickin' from the Hughes brothers on the acoustic guitar and mandolin and some interesting percussion creatively created by rubbing blocks of wood together that have sandpaper glued to them.
Other tracks on this very diverse and very good disc include:"Here Comes The Boogie Man", "Midtown Blues", and "I'm Knocking On Your Door".
To get a hold of a copy of "Meet Me In Memphis" just get a hold of Eric Hughes at www.erichughesband.com or hit him up on Facebook. Either way, please tell him his good buddy the Blewzzman sent you.


Peter "Blewzzman" Lauro
Blues Editor @ www.Mary4Music.com
2011 Keeping The Blues Alive Award Recipient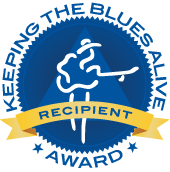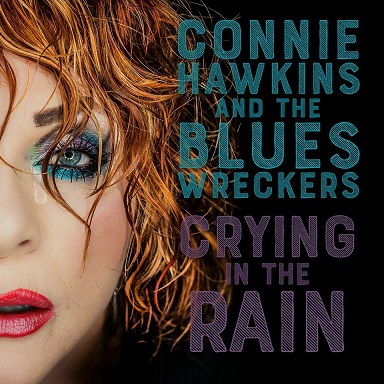 Connie Hawkins And The Blues Wreckers
"Cryin' In The Rain"
Steve Hawkins Music

By Peter "Blewzzman" Lauro © December 2017
"Cryin' In The Rain" is the second release for Connie Hawkins And The Blues Wreckers and since their debut release back in 2013, the only constants in the band are Mr. and Mrs. Hawkins. The 2017 version of the Blues Wreckers are: Connie Hawkins, of course, on vocals; the disc's producer and writer of all ten tracks, Steve Hawkins on guitar; Chuck Payne on keyboards; Jeff Ingram on saxophone; Marc Laney on drums; and Dave Kelley on bass. Guest Blues Wreckers include Lee Watkins on trumpet & trombone and Zeus Negron on percussion.
The opening and title track, "Cryin' In The Rain", starts off with a strong rhythm groove led by Marc and Chuck, on the drums and organ, that immediately gets your limbs in motion. Then Connie starts sassily telling a story about meeting a tall, dark and brutally handsome man and your first impression is that it's a story about how she met Steve. But as the story goes on, the guy turns into a no good cheatin' dirt bag and there is no way Steve could be guilty of the things she's saying. On the other hand, what he is guilty of is laying down several smoking blues guitar licks that are one of this tracks many highlights.
This one's titled "You Don't Know What I Know".....but after you listen to it you will. You see, right now I know that this is another rhythm fueled smoker highlighted by Jeff's robust sax leads; Steve once again killing it with scorching guitar leads; and Connie powerfully belting out some wide ranging blues vocals.
On this melancholy blues ballad the sincerity felt in Connie's voice leaves no doubt about the fact that it sucks being on "Blues Ave". These type of songs usually call for a soft and tight rhythm groove; some slow, stinging blues guitar riffs; steamy saxophone leads; and emotional, soulful and sultry vocals....all of which always float my blues boat. Surely one of the disc's best right here.
So the IRS is calling, wanting her to pay more; the landlord's outside knocking, about to break down her door; she has a flat tire, and a black cat crossed her path; and what little money she has she doesn't know where it's at. Connie just can't catch a break - she may have left Blues Avenue back there but sadly it was for a "Rendezvous With The Blues". Musically it's another smoker highlighted by some crazy organ work by Chuck.
The disc closes with a Gospel style ballad titled "The Mountain". Musically, and vocally, this track features everyone at disc's best. Yet, with so much going on between the extended guitar, organ and saxophone highlights, it was Connie - with her ridiculous range - who totally blew me away here. And when I say range, I'm not just talking in terms of highs and lows as the term commonly refers to, I'm talking in range of singing styles as well. She is all over this one and I do mean that literally.
Other tracks on this excellent disc include: "All I Need Is You", "Hole In My Bucket", "Let The Dogs Bark", "When My Baby Loves Me" and "Short Loving Man" .
With a release slated for the beginning of 2018, as of now "Cryin' In The Rain" may not be available at the bands website. However, if you do go to Connie Hawkins and the Blueswreckers and tell them their buddy the Blewzzman sent you, I'm betting Connie and Steve might just be able to hook you up.


Peter "Blewzzman" Lauro
Blues Editor @ www.Mary4Music.com
2011 Keeping The Blues Alive Award Recipient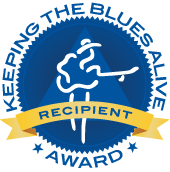 Screamin' John And TD Land
"Gimme More Time"
Down In The Alley Record

By Peter "Blewzzman" Lauro © November 2017
The making of this CD could very well be considered musical history repeating itself. Some twenty years ago, four of this bands five members were in a rock band known as Edenstreet. Unfortunately, due to a record company problem, the band wound up splitting up, with everyone going their own way.....until now that is. Reuniting for this project are: Screamin' John Hawkins on guitar; TD Lind on vocals; Jeff Crane on bass; and Paul Culligan on drums and percussion. This time around they are also joined by Joel Pinkerton on harmonica.
Although the CD is titled "Gimme More Time", more time was certainly not needed to make it all happen. From beginning to end, and I'm talking about from the time they walked into the studio, throughout the mixing and mastering processes, production took all of three days. Impressive!
While still having one foot in rock, the bands other foot is now in the blues. "Gimme More Time" features ten tracks of rockin' blues songs with four of those tracks being originals that were written, scored and recorded in one afternoon. Also very impressive.
The disc opens with one of it's originals, a smoker about a smokin' woman. That said, she's not the kind of smokin' woman most men would want to meet. You see, what's smokin' about "Big Bad Coroline" is the pistols that mama's packin'. Musically, the track's as relentless as the woman it's about. From open to close it's full throttle rhythm, aggressive guitar licks. and powerful vocals.
This is one of the disc's more relaxed tracks. It's a cover of a Walter Jacobs number and since Little Walter - as we all know him - was a a harmonica maestro, yes, Joel does get in some seriously smoking riffs on his. Being traditional blues, the rhythm - led by some very rich bass lines by Jeff - is in a slow and tight groove; John's guitar is just reeking with slow blues licks; and TD's vocals have you feeling the pain of the sad things that took place "Last Night".
Being a bourbon drinker, and with Four Roses Bourbon being a sponsor for the record company, it's only fitting that I say a few words about an original track titled "Four Roses Blues". And with the incredible instrumentation on this one it's only fitting those words be about that. As they create this mysteriously dark and eerie vibe the guys are all at disc's best right here. The rhythm's spooky, the guitar leads are chilling and the harmonica riffs are ghostly. Excellent musical performance!
As it turns out, the person needing more time on this original track is TD's woman. She may be so fine that she can turn water into wine but he's getting pretty damn tired of her always saying "Give Me More Time". Remember TD, good things are worth waiting for. Another great musical performance and from what I'm hearing out of Joel on the harmonica, without ever hearing the band when he wasn't in it I am glad he is now in it.
The disc closes with a song about hard times in the "Dutchess County Jail" but it sounds more like a hoe down at the Dutchess County Fair. Everyone seems to be having a grand ol' time on this foot stompin', hand clappin', square dancin' frolicker featuring Paul providing some very interesting percussion sounds.
Other tracks on "Gimme More Time" include: "Checkin' On My Baby", "Sloppy Drunk", "From The Bottom", "Gravy Train Rider"(original) and "Hot Walker Blues."
There are several ways you can find out more about the band: Visit their website at Screamin' John, visit the record company's website at Down In The Alley Records or check them out by searching for them on Facebook. Regardless of how you do it, please tell them the Blewzzman sent you.


Peter "Blewzzman" Lauro
Blues Editor @ www.Mary4Music.com
2011 Keeping The Blues Alive Award Recipient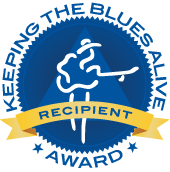 Kings & Associates
"Tales Of A Rich Girl"
Publicity: Blind Raccoon

By Peter "Blewzzman" Lauro © November 2017
Having written in the neighborhood of five hundred reviews, Mary4Music finally gets to say "Welcome aboard" to the land down under.
Hailing from Australia, Kings & Associates are: Angela Portolesi on lead vocals and tambourine; Benjamin Cunningham on lead vocals and electric guitars; Stephen Portolesi on bass, acoustic and electric guitars; Kelvin Sugars on drums, percussion and acoustic guitars; Matt Williams on electric and acoustic guitars; Louie Higuera on Hammond organ and piano; Eleanor Mastersonon fiddle and mandolin; Gheri LeGree, Troy Clark and Kesha Ealy on background vocals; Jim Scott on boingy thing; Marcello Rosmini on piano and Geo Heathcote on harp and sax.
"Tales Of A Rich Girl" is the bands second release and it features twelve original tracks.
On the title track, "Tales Of A Rich Girl", Angela pretty much explains the addition by subtraction theory. As she tells it, her riches have been acquired from "the things I ain't got". That being the man (if you can call him that) who she showedthe door. It features several excellent guitar leads from several of the discs excellent lead guitarists; a strong rhythm from the hands of Stephen and Kelvin on the bass and drums; and an absolutely beautiful range roaming vocal performance by Angela.
Although there is another powerful rhythm performance taking place behind them, this time being led by the fabulous keyboard playing of Louie, the real "Nitty Gritty" on this one is the vocals. The duet between the sometimes similar and other times contrasting vocal styles of Angela and Benjamin, along with the additional help of the background singers, totally steals this one.
"Peace X Peace" starts out sounding like a soft ballad then the song gradually turns into this powerful Gospel style hymn. It's another group vocal performance with Angela sounding angelic, Benjamin sounding like an evangelist and Gheri, Tony and Kesha sounding a lot more like a large choir rather than just a group of three. Musically, with all the guitars, keyboards and percussion becoming this one big powerful production, it's a complete masterpiece.
"All That's Good" about this track is basically everything. It's one of the discs several smokers and it's pretty much an all out free for all. It's guitarist versus guitarist and drummer versus organist with the winner of those battles being the listener.
This one's titled "God Bless Mama" but it could very well have been called "God bless mama, Yee Haw!". The foot stompin' beat, accompanied by some melodic hand clappin', timely tambourine bangin' and furious fiddlin' by Eleanor all make this one hoedown for sure.
A track titled "Tales Of A Rich Man" creates an interesting twist.. The lyrics are similar to those of the title track but it's story is being told from by Benjamin instead of Angela. Seems he knew a woman similar to that dog she threw out. It's an acoustic track with Matt doing some masterful pickin' and strummin'.
Other tracks on "Tales Of A Rich Girl" include: "Truth Be Told", "Deadwood", "Pabla's Grace", "Evergreen", "Charlie B", and "1000 Ways".
To find out more about Kings & Associates, check them out at www.kingsandassociatesmusic.com. And as I always ask, please tell them the Blewzzman sent you.


Peter "Blewzzman" Lauro
Blues Editor @ www.Mary4Music.com
2011 Keeping The Blues Alive Award Recipient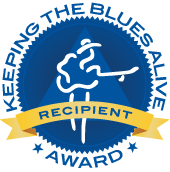 Al Corte'
"Mojo"
Publicity: Blind Raccoon

By Peter "Blewzzman" Lauro © November 2017
Al Corte' doesn't just believe in having something to fall back on, he believes in having many choices should he need to. That said, Al's tried his hand at football, gymnastics, construction, acting, auto mechanics, motorcycle racing, stunt work, photography, horticulture, firefighting, K9 handling and TV production and programming. In between, during and throughout all those gigs, he always kept his heart - and a least one foot - in music. Now retired, he's back into music and from what I just heard, falling back shouldn't ever be a necessity.
"Mojo" is Al Corte's follow up release to his 2015 debut disc titled "Seasoned Soul". Unlike that project - which was all rearranged covers - "Mojo" consists of twelve original, Memphis soul blues tracks penned by his music partner, Ron Miller.
The abundant of talent assembled for this production include: Al Corte' on lead vocals and various hand percussion instruments; Leroy "Flick" Hodges Jr. on bass; Michael Toles on guitar; Rev. Charles Hodges Sr. on B3 organ and piano; Steve Potts on drums; Brad Webb on slide guitar; John Nemeth on harmonica; Lawrence "Boo" Mitchell on piano and synthesizer; Ron Miller on piano; violin patch and guitar; The Royal Singers, who are: Candice Rayburn, Sharisse Norman and Stefanie Bolton; The Royal Horns, who are: Jim Spake and Lannie "The Party" McMillan Jr. on tenor saxes; Kirk Smothers on baritone sax; Robert Dowell on trombone; and Mark Franklin on trumpet and Flugelhorn; The Royal Strings, who are; Jennifer Puckett on viola; Jessie Munson and Wen Yi Yu on violin; Jonathan Kirkscey on cello; with arrangements by Mark Franklin; And (thankfully not all of their names are listed individually) The Tennessee Mass Choir.
If after reading those credits you just went "Whoa!", just wait. Once you hear the disc that will become an emphatic "WHOA!"
The CD opens with its title track, "Mojo" and immediately, a masterful first impression was made . As the expression goes, Al - and everyone involved on this track - have their mojo working; Leroy, Steve and Charles, along with some very heavy horn support, have the rhythm ablaze; the guitar work, with a monster solo by Ron, is smokin' as well; and Al's powerful and soulful vocals become even more powerful and much more soulful with the Royal Singers on board. WHOA!
Simply said, if you're a vocal coach, listening to "Memphis Moon" needs to be mandatory homework for your students. Now you're just dying to hear it, aren't you? Musically, the band is in a cool, smooth groove with Lannie standing out on a few sultry tenor sax leads. Great tracks to dance to.
Since everyone of us in this great big beautiful blues community feels this way, the title of this song alone makes it worthy of mention - "I'll Never Lose My Love For The Blues". Then there's Al belting out his soulful vocals; Steve at disc's best, leading the powerful rhythm on drums; and a monster slide guitar performance from Brad; making many more worthy reasons for mentioning it. "The doorman's got the lowdown, the drummers got the beat. The bass man is a thumping, you can feel it down the street. The piano man's tickling the ivories, the guitar man's bending strings. The horns are blowing strong, it makes you want to sing." Yes indeed, it's good to be alive and feeling that "Juke Joint Jive". And on top of all those things actually happening here, John Nemeth is blowing the hell out a Harmonica. More good stuff!
Lyrically, vocally, musically and technically this performance is a complete masterpiece. I've been blessed to have heard "Blessed To Have You Near". If there's a more emotionally sung inspirational song out there, these ears have not yet heard it. Thank you Al, the Tennessee mass choir and all the musicians involved on this track, for these most pleasurable few minutes. I don't throw these words around loosely and when I do, it's only because I've been moved. That said, this is song of the year material.
If "Chicken Lickin" and "Funkytown" ever got you moving like they did me, then you're obviously familiar with Funk Incorporated and Lipps, Inc. Should you not be, they were two of the funkiest bands of the seventies. "Touch" just put me back in touch with both of them. Turn this one up loud and get ready for "Boo" and his synthesizer to get your booty shaking.
Other tracks on "Mojo" include: "Love Thang", "It's A Good Day", "It's A Good Day" "I'm Ready", "What You Hold", "We're Just A Boy And A Girl" and "You Hurt Me So Good".
Right now, I'm pretty sure that the nominating process is still going on for the Blues Music Awards. What I'm also pretty sure of is that if this disc was submitted, it should be a no brainer for those nominators. To find out more about Al Corte', and to tell him the Blewzzman is raving about him, just go to www.alcorte.us.


Peter "Blewzzman" Lauro
Blues Editor @ www.Mary4Music.com
2011 Keeping The Blues Alive Award Recipient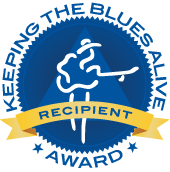 Click Here To Return To The CD Review Index
Click Here For The Blues Portal
Click Here For The Indie Portal
Click Here To Visit Our Music Gift Shop


---
Want your CD reviewed?
Click HERE to email us for information.






*All logos and trademarks in this site are property of their respective owner.
Additional content © 1998-2019 Mary4Music.com. All Rights Reserved.