Blues CD Reviews 74


Chris Daniels and The Kings with Freddi Gowdy
"Blues With Horns - Vol 1"
Moon Voyage Records
Publicity: Blind Raccoon

By Peter "Blewzzman" Lauro © November 2017
Before I even begin to tell you anything about the Chris Daniels and The Kings with Freddi Gowdy "Blues With Horns - Vol 1" recording I'm going to start off with the first thing that will impress you with the product and that's the disc's jacket. It opens into a five page three dimensional booklet like some of those pop-up greeting cards and it has lots of very cool, strategically placed photos. If the Blues Foundation gave out a Blues Music Award in a category called "Packaging Creativity", right now, I'd be looking at the sure winner. Kudos to Greg Carr, Chris Daniels, Jennifer Marriott and Sam Spendlove for their art, design and photo contributions and giving new meaning to the term thinking outside the box or more appropriately - outside the jewel case.
The ensemble assembled for this project are: Chris Daniels on vocals, guitar, slide guitar, and synth guitar; Freddi Gowdy on vocals; Randy Amen on drums and vocals; Kevin Lege on bass and vocals; Colin "Bones" Jones on lead guitar; Jim Waddell on alto and tenor saxes and vocals; and Darryl Abrahamson on trumpet and vocals. Guests include: Sonny Landreth on slide guitar; John Magnie and Doug Krause on keyboards; Bob Rebhoz on tenor sax and horn arrangements; Clay Kirkland on harmonica; Daren Krammer on trombone and horn arrangements; Jacob Davis on vocals; and Hazel Miller and Coco Brown on background vocals.
"Blues With Horns" is Chris Daniels and the Kings' fifteenth release and their second with Freddi Gowdy. The disc contains ten tracks with three being new original and seven being covers of what the disc is all about - soul drenched, horn driven music.
On the opening track, one of Chris' originals titled "Sweet Memphis", the band immediately lives up to its mission statement. After a short and slow intro the lead guitar gives way to Sonny's masterful slide guitar work along with some of Randy's chest thumping drum pounding. From there it's all aboard the soul train. The keys kick in, the horns kick in, Chris and the ladies start harmonizing and everyone, myself included, is now rocking out and singing "sweet... sweeeet... Memphis". What a way to start things off.
This one opens up with the sounds of a party going on in the background and accelerates from there. It's one of Freddi's originals called "Get Up Off The Funk" and I'm thinking that hearing his fiercely funky vocal performance would have put a smile on the face of the funkmeister himself, the late James Brown. With profound bass lines behind them, this one's pretty much highlighted by the part of the disc's title that states "with horns".

"'Soothe Me Baby" soothe me. Soothe me with your kindness.
For you know your powerful lovin' is soothing to me."
Those are the opening chorus lines to this Sam Cooke classic and by the time it comes around again you'll become a part of the harmony Chris, Freddi, Hazel and Coco have going on. With a great rhythm groove going on behind them and some sharp sax standouts, it's the vocals that highlight this feel-good sing-a-long.
On this "Johnny "Guitar" Watson track titled "Baby's In Love With The Radio", Chris and Freddi do a heck of a job telling the songs funny storyline. Tearing their ladies away from that funk, rock and blues music is a task bigger than they can handle. With all of this disc's tracks being rhythm fueled smokers, do I dare say that on this one, Randy and Kevin are at disc's best on the drums and bass? Yeah, I did!
This one's a rendition of the high energy "Them Changes", a Buddy Miles classic. With most of the emphasis being on the rhythm and the horns thus far, and still being a big part here as well, this track features monster harp and guitar leads by Clay and Colin.
"Rain Check", another of Chris' originals, closes out the CD and being an acoustic performance, it's not like anything heard before it. The song is a tribute to Chris' mom, who, like himself, was a cancer survivor. She beat it by dancing every chance she got before she had to go. Realizing that life was like toilet paper - shorter at the end - she took to the lesson she learned from The Shawshank Redemption and got busy living instead of getting busy dying. It's a beautifully written, beautifully sung and beautifully performed song, featuring Chris on the vocals and acoustic guitar, Doug on the piano, and Clay on the harp.
Other tracks on "Blues With Horns", a strong candidate for a "Soul Blues" nomination in the upcoming BMA's include: "Fried Food/Hard Liquor", "Wouldn't Treat A Dog (The Way You Treated Me)", "Can't Even Do Wrong Right" and "You Can Stay But That Noise Must Go".
Finding out more about the band and how you can get a copy of the disc is just a click away. Just go to www.chrisdaniels.com. Once again, please tell Chris that the Blewzzman sent you.


Peter "Blewzzman" Lauro
Blues Editor @ www.Mary4Music.com
2011 Keeping The Blues Alive Award Recipient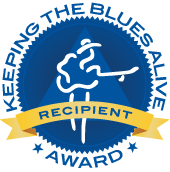 Shaun Murphy
"Mighty Gates"
Vision Wall Records

By Peter "Blewzzman" Lauro © October 2017
"Mighty Gates" is Shaun Murphy's eighth release and I'm happy to say that it is the sixth one that we here at Mary4Music have had the pleasure of reviewing. Of the disc's thirteen tracks, seven are Shaun Murphy originals, two are band mate Kenne Cramer creations and the four others are covers.
For this project, Shaun Murphy - on lead and background vocals, shakers and tambourine - is joined by: Kenne Cramer and Tommy Stillwell on lead guitars; Tom DelRossi on drums; John Marcus on bass; and the disc's producer, Grammy Award winner Kevin McKendree on keyboards.
"I Don't Need Nobody" telling me how much I'm going to love this opening track, I knew that as soon as I heard the smokin' lead guitar intro by Kenne Cramer. Since he wrote the song you could say that he "owns it" but I'm saying it for the more obvious reasons. Then there's this crazy rhythm groove that the guys have going on and suddenly the song has other owners. Putting all this together behind Shaun Murphy - the greatest female vocalist these ears have had the pleasure of hearing - belting out those powerful and raspy vocals of hers, pretty much makes this a perfect production.
When it comes to mixing it up no one does it better than Shaun "Diversity" Murphy (that's just my way of saying what I think her middle name could be). On one of her original tracks - "Out Of My Own Way" - she's got a cool country thing going on vocally and that whole vibe comes together quite nicely with the addition of some sharp slide guitar work from Kenne.
On the title track - "Mighty Gates" (D. Gray & R. Rector) Shaun once again takes us in a different direction and that direction heads right towards church. These inspirational ballads are just one of the many types of songs that Shaun Murphy was born to sing. Powerful, delicate, emotional, moving, soulful, heartfelt, harmonic and range defying are pretty much perfect words to describe this flawless vocal (lead and background) performance. That said, the band was right there with Shaun: Tommy Stillwell with the blistering guitar licks; Tom DelRossi and John Marcus with the thunderous rhythm; and since church just ain't church without one - Kevin McKendree giving the song it's heart and soul on the organ.
This one's called "Blues In The Morning" (K. Cramer) but I'm calling it blues I can listen to all day long. Behind Shaun, who's belting the hell out of the vocals, there's an all-out rockin' sock'em jam going on and it's all being led by Kevin's crazed barrelhouse piano presentation. Very hot stuff!
The last two tracks are both Shaun's creations. One is titled "I Never Stopped Loving You" and the other is titled "I Never Loved You". As the contrasting titles may suggest, the two songs are quite different.
The first - "I Never Stopped Loving You" - is a torch song on which Shaun's emotions could not be more evident. If this song was indeed written from a real-life experience it's surely about one heck of a special person who was obviously deeply loved. Musically, Kevin and Kenne are absolutely amazing on their Piano and guitar leads.
The second song - "I Never Loved You" - doesn't just have an opposite title and sound, but it's apparently about an opposite type of person as well - one that's not at all deserving of Shaun's love. This a rhythm fueled smoker not only features Tom and John at disc's best on the drums and bass but Tommy Stillwell, one of the discs two monster guitarists, at his best as well.
Other tracks on "Mighty Gates" include: "Down The Honky Tonk" and "Be Good To Yourself" - two rockers by the legendary Frankie Miller; "Walk In My Shadow" - another rocker by Paul Rodgers; "Slightly Free", "On A Night Like This", "That Kind Of Time" and "Gypsy Highway" - all Shaun Murphy originals.
Regardless of the genre of music you may prefer, or the demographic category you may be a part of, I'm suggesting you get your hands on a copy of "Mighty Gates". To do so, simply go to www.shaunmurphyband.com. And per my usual request, please tell her that her friend the Blewzzman sent you.


Peter "Blewzzman" Lauro
Blues Editor @ www.Mary4Music.com
2011 Keeping The Blues Alive Award Recipient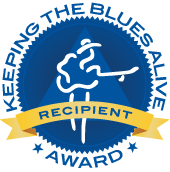 Percy Fairweather & The Storm
with The Winters Brothers Band
"Reign Of Blues"
SouthStar Records

By Peter "Blewzzman" Lauro © October 2017
Percy Fairweather & The Storm and The Winters Brothers Band are quite an interesting conglomeration of musicians. They consist of members using fictitious names, overlapping members of different bands, family members and guest members as well. First of all, Percy Fairweather - on vocals and rhythm guitar - is actually a pseudonym for Dennis Winters and secondly, The Storm - on vocals, lead and slide guitar, bass, drums, and keys - is actually a pseudonym for Jamie LaRitz. Should you find those names to be recognizable it's most likely due to the facts that this Southern Rock duo has been touring together for over forty years and have played with every Southern Rock band from the Allman Brothers to ZZ Top, as well as with Blues greats that included Albert King, BB King, Freddie King, and more.
The rest of the band, family and guests are: Chad Booher on drums and percussion; Casey Winters on vocals and background vocals; Cody Winters, Carly Winters, Hannah Winters, Jason Pitts, "Trez", and Myles Clifton on background vocals; Dave Murphy on keys and background vocals; Matthew Randall on sax; Charles J. Reagan on trumpet; Joel "Taz" Gregorio and Phil Wolfe on B3; and Rick Brothers and T. J. Wilder on drums.
"Reign Of Blues" consists of twelve all original tracks and not to let the earlier reference to Southern Rock confuse you - they are all nothing but the blues. If there was ever a recording where I was impressed enough with each and every song to go straight down the list and write about them all, this would be it.
Using a phrase that sounds similar to one that was used on the 1950's TV show Name That Tune, I'm going to say that when the disc's opening track came on "I liked that song after only one note". "Baby Hates To Love Me" opens with Jamie laying down an incredible stinging guitar lead, and from that second on, and for the next seven minutes, there's no turning back. Once Dennis started belting out his soulfully emotional vocals, the band locked into a tight, slow blues groove and Jamie's scorching guitar leads continued throughout. I was in blues heaven. Right out of the gate, I'm giving this one my "this is song of the year material" compliment.
Almost like a continuation of the opening track, "When You Love Somebody", follows with five more minutes of the same intense vocals, same scalding guitar licks, same smoking rhythm and same impressive effect on me. Two songs in and I'm thinking I just heard some of the better traditional blues I've heard all year.
"One Fine Day" features Dennis singing his heart out on an a cappella performance. Saying this one took me to church would be a total understatement. This absolutely flawless performance stopped me in my tracks. As fulfilled as I was while listening, I suddenly felt as unfulfilled when it ended. Needing much more of this, instinctively - and repeatedly - the replay button became a factor.
"Feeling Low" is one of the more contemporary blues tracks. This rhythm fueled smoker is led by powerful performances from Phil on the B3 organ and Rick on the drums. Speaking of powerful performances, the tandem thing Jamie and Dennis have going on with the lead, slide and rhythm guitars is one, as well.
Inasmuch as I've been mesmerized by Dennis' vocal abilities I'm not at all disappointed that on "Lesson Learned", the lead vocals are turned over to his daughter Casey. As a matter of fact, Casey, along with the rest of Dennis' daughters - and their children as well - are all masterful on the very melodic lead and backup harmony vocals. This uptempo number also features Matthew and Charles spicing up the rhythm with some excellent sax and trumpet leads.
As a noun, the word "reign" is defined as a period during which something or somebody is dominant or powerful. With that in mind, closing out the disc with its title track - "Reign Of Blues", seems so appropriate. For the last 70 minutes (much more after replays), it was both something - the Blues - and someone - the musicians involved - that were equally dominant and powerful. As others before it, this is nine more minutes of straight up, slow and smoking blues done just the way it's supposed to be done.
Other tracks on this outstanding release include: "One More Time", "Go With The Flow", "Heroes In Heaven", "Don't Get Me Started", "Killing Me", and "Dismal Creek". As a bonus track, not listed on the disc's packaging, a live performance of "One Fine Day" is played at the very end.
With the Blues Music Awards process now in progress, I'm thinking that if the band is lucky enough to get this disc submitted in time they may just be lucky enough to get themselves a nomination as well. There's a lot of good stuff here.
To find out more about Percy Fairweather and The Storm with The Winters Brothers Band and how to get a copy of "Reign Of Blues" just go to www.percyfairweatherandthestormwiththewintersbrothersband.com, search for their page on Facebook or just email direct at percyandthestorm@aol.com. However it is you find them, please tell them that the Blewzzman sent you and that I thank them for coming into my musical life.


Peter "Blewzzman" Lauro
Blues Editor @ www.Mary4Music.com
2011 Keeping The Blues Alive Award Recipient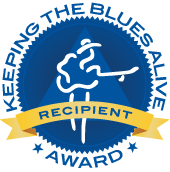 Kenne Cramer
"All Day Long"
Ribo Records

By Peter "Blewzzman" Lauro © October 2017
Although it's been about a dozen years since Kenne Cramer released his first CD, by no means has he been resting on his laurels. Living in "Music City, USA", Kenne is one of the most sought after session players on projects being recorded at the city's many studios. Just a few of the many recognizable names who see fit to utilize Kenne's remarkable guitar skills are: Lee Roy Parnell; T. Graham Brown; Dr. Hook; Bobby Bare; and Shaun Murphy. As a matter of fact, Kenne is the guitarist in the Shaun Murphy Band.
His second release is titled "All Day Long" and it features eleven tracks, with eight of them being Kenne's creations. Joining Kenne, on guitar and lead vocals and background vocals are an amazing group of musicians who include: Randy Coleman, John Marcus and Tim Loftin on bass; Andy Peake on drums and percussion; Mark T. Jordan and Larry Van Loon on keys; Mitch Reilly on saxes; Steve Hermann on trumpet; Rodney Ledbetter and Chip Abernathy on drums; T. Graham Brown, Shaun Murphy and Ellen Starsky on vocals; and D. Gulley, L. Lamun and D. Allen on background vocals.
This original track is all about the wonderful things that Kenne would be more than happy to do for his woman. The down side to that is that everything comes with an ulterior motive. He'd give her the stars and the moon served up on a silver spoon. He'll buy her bracelets made of gold, diamond rings, even dresses and furs and little birds that sing. On top of that there's just nothing he wouldn't do....as long as she takes him cruising in her "442". Kenne apparently has a bigger thing for that Oldsmobile than he does for it's owner. Musically, with Randy and Andy - who are all over the bass and drums - being supported by powerful organ and horn leads, this one's a rhythm driven smoker. Add in Kenne's outstanding vocals and guitar leads and it's an overall winner.
As he refers to much of what's wrong in the world today with the lyrics Kenne wrote for this song, he's either promising, hoping or thinking that "Someday A Change Will Come". I'm sure I have lots of company when I say that I wish it was a promise. Lyrically, the song's anthem quality; vocally, with T. Graham's soulful and heartfelt vocals accompanied by the angelic and melodic backing vocals, the songs hymnal quality; and musically, with Kenne's stinging guitar leads another monster rhythm groove, it's top quality.
One of the lines on "All Along The Watchtower" is "no reason to get excited......" yet on this rendition of the Bob Dylan classic I'm hearing many. For starters, hearing one of the best voices in the business - the great Shaun Murphy - joining Kenne for a killer duet had me ecstatic. Another was the fact that the track featured one of Kenne's longest and blistering blues guitar leads. Of course having Randy and Rodney being at disc's best on bass then amping all that rhythm up with some extra percussion help by Andy was surely another. All those reasons to get excited wound up making this one of the disc's best tracks.
"Blue Tears", yet another original, left me feeling thankful. Until now, I had never had the pleasure of hearing the beautiful and mystifying voice of Ellen Starksy. That said, a Google and Facebook search of her name came up blank, so now I'm feeling unfulfilled. C'mon Kenne, after a heck of a duet like that, you need to share this jewel with the rest of the world.
It's tracks like this - "Kenne C's Triumph" - that make me think that every album needs to have at least one instrumental. Just cut the musician's loose and let them work their magic. That's what's happening here and yes, it's quite magical. Great stuff, guys!
The disc closes with a topically and logically written song of Kenne's. The parts leading up to the title are topical but the line that follows it is where the logic comes in. You see, the cost of gas is going up as we speak and it costs more to drive than he can earn in a week. On top of that, although he's willing and able, he just can't afford to put food on his table. Since there's no way to quit, he'll just keep on tryin', 'cause "Living Aint Cheap" but it sure beats dyin'. With no guest singers or any extra umph from the horns, the nucleus of the band flat out nail this one.
Other tracks on "All Day Long" include: "The Itch", "All Day Long", "Who'll Be The Next In Line", "She's Trouble" and "Built for Lovin'"
For more information about Kenne Cramer you should visit him at www.kennecramer.com and just search his name on Facebook. Once you do, besides telling him his buddy the Blewzzman sent you please tell him I'd rather not wait another dozen years for his third release.


Peter "Blewzzman" Lauro
Blues Editor @ www.Mary4Music.com
2011 Keeping The Blues Alive Award Recipient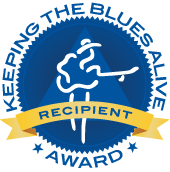 Wee Willie Walker
And The Anthony Paule Soul Orchestra
"After A While"
Blue Dot Records

By Peter "Blewzzman" Lauro © September 2017
For two very good reasons I'm not even going to attempt to tell you about Wee Willie Walker's musical history. The first reason is I wouldn't even know where to start and the second reason is that once I did, I wouldn't even know when to stop. That said, later in this review, I'll tell anyone who may have been living under a rock of late exactly where to find out all about this "Soulman's Soulman".
"After A While" is the first recording featuring Wee Willie Walker and the Anthony Paule Soul Orchestra performing together, and the more I listen the more I'm hoping to one day be writing about volumes two, three and more.
From the many amazing performers: Wee Willie Walker on vocals; Anthony Paule on electric, acoustic and baritone guitars; Tony Lufrano on B-3 organ, Wurlitzer and Steinway Grand; Derrick "D'Mar" Martin on drums, percussion and vibes; Tom Poole on trumpet; Derek James on trombone; Charles McNeal on tenor saxophone; Johnnie Bamont on baritone saxophone and flute; Terrie Odabi on a vocal duet with Willie; and Loralee Christensen, Larry Batiste and Glenn Walters on background vocals; to the outstanding production work by: Bruce Kaphan; Wee Willie Walker; Anthony Paule; and Christine Vitale; right to what is starting to become the incomparable songwriting skills of Christine Vitale; this release is just screaming Blues Music Awards.......and most likely in at least half a dozen categories.
"After A While" features thirteen tracks of which five are covers and the other eight being band originals with Christine Vitale having a hand in six of them. Since saying something about all thirteen tracks isn't feasible, once again I'm finding it difficult as to where to start and where to stop.
I guess I can't go wrong starting with what could possibly be the most beautiful song of the lot, the disc's title track - "After A While". Having given this one several listens I'm convinced that it's easily one of the most beautifully, soulfully and emotionally sung songs I've heard in decades. As a matter of fact, it's throwback, slow dance style took me back decades as well. Musically, it features the band in a rhythmically soothing mode with extraordinary vibes and tenor sax highlights by D'Mar and Charles. Sticking with my favorite way of giving a song my ultimate compliment I'd like to now tell Christine that she may just have written the "Song Of The Year" with this masterpiece.
"I Don't Want To Take A Chance" may have been Willie's thoughts about releasing this song back in the sixties - when he originally recorded it - but just one listen will have you happy his mind was changed. After a bit of rearranging, he's now taking that chance and in mainstream music, he'd have himself a hit on the soul charts for doing so. Back then, he obviously didn't have the Anthony Paule Soul Orchestra backing him up, and I'm sure these maestros have a lot to do with that.
"Hate Take A Holiday", a song on which Willie collaborated, is anthem quality. With lyrics that include: "Hate, take a holiday, I know you must be tired. For thousands of years you made a river of tears, bringing pain and misery to life. Once, a man who's heart was filled with love said 'I have a dream', that one day people of all colors and creeds would walk hand and hand in peace"; the song sends a powerful message in a time where messages like this are sadly necessary. Musically, the song makes changes in which it sometimes sounds like a protest style field holler and at other times like a praise the Lord Gospel hymn. From all aspects of the songs performance, intensity is it's common denominator.
"Thanks For The Dance" is as refreshing as sipping an ice cold Bahama Mama (with a floater, of course), while laying on the hot sand of a Caribbean beach. As a matter of fact, that's exactly where this one will take you. In addition to Willie sounding like a very soulful Harry Belafonte, this one's highlighted by Anthony and D'mar shining on their acoustic guitar and percussion performances. "Muy caliente!"
With Willie sitting this one out, the band - in spite of being on top of it throughout - get a chance to take center stage on an instrumental titled "The Willie Walk". From the opening guitar chords, to the vibrant B3 chords, to the deep baritone sax notes, to the muffled trumpet leads right through to the profound percussion and rhythm, this one about as funky as it gets.
On this duet, Wee Willie and Terrie Odabi are sounding quite "Lovey Dovey". If these two make a habit of this they could become the modern day version of Marvin and Tammi. There's a thought!
Other outstanding songs on this very impressive project include: "Second Chance", "Romance In The Dark", "If Only", "Cannot Be Denied", "Look What You've Done To Me", "I Don't Want To Know" and "Your Good Thing (Is About To End)".
You can read more about this storied soul man by checking out his website - www.weewilliewalker.com and while your surfing, be sure to swing by Anthony Paule's site as well - www.anthonypaule.com. When you do, please tell them the Blewzzman sent you and that I'll be hooting and hollering when I hear their names - along with Christine Vitale - being announced in the Memphis Cook Convention Center in May (they'll know what I mean).


Peter "Blewzzman" Lauro
Blues Editor @ www.Mary4Music.com
2011 Keeping The Blues Alive Award Recipient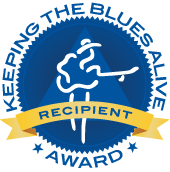 Vanessa Collier
"Meeting My Shadow"
Ruff Records

By Peter "Blewzzman" Lauro © September 2017
At 26 years of age, which in blues years is still like being a kid, Vanessa Collier is accomplishing feats that some of the genres veterans whom have been in the business 26 years - or more - have yet to accomplish. One of those feats happened in May of this year when she was part of a group that included: Al Basile; Nancy Wright; Sax Gordon Beale; and Terry Hanck; who were all nominated for a Blues Music Award in the "Instrumentalist Horn" Category. Now that's what I call keeping serious company. As we all know, Terry Hanck took home the trophy, and since it was his second consecutive win, he's ineligible in 2018. You do see where I'm going with this, don't you?
"Meeting My Shadow" is Vanessa's second release and first on Ruff Records. It consists of eleven songs of which eight are her own compositions. Inside the jacket there is a paragraph where Vanessa offers her thanks and the very first group she addresses are the overwhelming amount of music fans who have been so supportive to her. Many of them who, as she states, "often wait in line for more than an hour to purchase a CD and say hello" to her. Having seen this take place, I can attest to it. Last April, at the Bonita Springs Blues Festival, I personally witnessed the biggest line I have ever seen at a merch tent and I do happen to know that she sold in the vicinity of 150 CDs. When she took the stage I have no idea of the percentage of audience members who knew of her, but I do know that by sets end 100% of that audience knew Vanessa Collier.
On this project, Vanessa Collier, on: Vocals; background vocals; alto, tenor and soprano saxophones; Flute; Rhodes and Wurlitzer keyboards: clavinet; percussion; organ; and shuitar; is joined by TK Jackson on drums, percussion, organ and background vocals; Daniel McKee on bass; Laura Chavez on guitar and resonator; Charles Hodges on organ, clavinet, piano and Wurlitzer; Marc Franklin on trumpet and fluglehorn; Josh Roberts on slide guitar; Brenda Jackson on organ; Lenny Bradford on bass; and Nicholas Stevens on drums. Sound like a lot of music? You bet!
"Dig A Little Deeper" (V. Collier) is one of several tracks where Vanessa is a quadruple threat. On this funky dance tune, in addition to belting out the soulful lead and background vocals - along with belting it out on the saxophone - her organ leads are the driving force behind the very funky rhythm. Of course, TK and Daniel, on the drums and bass, have a lot to do with that as well. Very hot stuff!
"Two Parts Sugar, One Part Lime" (V. Collier) - that's just the way life is sometime. That pretty much sums up momma Colliers advice to Vanessa on this all out smoker. With some very serious percussion and rhythm going on behind her, Vanessa - with her powerful vocals and wailin' sax leads - is all over this one. All that - along with Laura's Rockin' guitar chords and Charles' rousing, barrelhouse piano leads - this one's now a three alarmer.
Another excellent track is Vanessa's version of "When Love Comes To Town" (Clayton/Evans/Hewson/Mullen). In addition to Vanessa showcasing some amazing vocal range, it features a heck of a 1-2 punch with Laura and Josh nailing it on the lead and slide guitar highlights.
Being a slow and very beautifully done blues ballad generally makes a song one of my favorites and "You're Gonna Make Me Cry" (D. Malone) is one of those and did just that. With the band set into a slow and groovy rhythm the ladies take this one and run with it. Vanessa's emotionally charged vocal performance is absolutely magnificent - especially at the end of the song where the music fades out and all you hear is her angelic voice. It left me wanting to hear this whole song done acapella style. Meanwhile, there's another lady who is also working her magic. Being the slow blues song that it is, Laura's right there with the soft then stinging, note bending guitar licks that these tracks musically call for. Great job ladies!
"Up Above My Head, I Hear Music In The Air" (R. Tharpe) is a flat out, feel good, foot stompin', hand clappin', joy inspiring, spiritually charged Gospel song about a place that's way above our heads and really up in the air.....if you get my drift. There's no way to individually credit any one in particular here because whatever everyone is doing they're doing it perfectly well. Hallelujah!
Other original tracks on "Meeting My Shadow" include: "Poisoned The Well", "When It Don't Come Easy", "Whiskey And Women", "Meet Me Where I'm At", "Cry Out", and "Devils On The Downslide".
After you check out Vanessa's website - www.vanessacollier.com - and let her know that the Blewzzman sent you there, you also need to read the attachment I've included with my review. It's a most impressive resume that has yet to be updated at her site.


Peter "Blewzzman" Lauro
Blues Editor @ www.Mary4Music.com
2011 Keeping The Blues Alive Award Recipient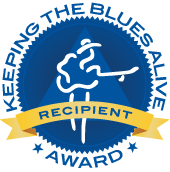 Freightrain
"Outside Ourselves"
Self Released

By Peter "Blewzzman" Lauro © September 2017
"Outside Ourselves" is the second project I've had the pleasure of working for Robert "Freightrain" Parker on. The first was exactly a year ago when I reviewed his debut disc titled "Freightrain Live".
With the band from that disc still in tact, Freightrain are: Robert "Freightrain" Parker - the discs producer - on bass, percussion and lead vocals; Grace Lougen on guitars and handclaps; Greg Leech on organ; Damone Jackson on drums, percussion and handclaps; and Harry Graser on piano. Guest artists include: Toney Rhodes on keyboards; Bobby Militello and Ken Parker on sax; Amina Boyd on lead and background vocals; Sarah Parker on background vocals and handclaps; DeJuaine "D'Mott" Motley, Grace Stumberg, Megan Brown, DaMarka Wheeler, Darcel Blue, Carl Smith, Jaimier Hennegan, Leslie Gardner and Simone Appleby on background vocals; and Allison McCulloch, Linnea Cremean, Alex Khoury, Michael Etherington and Justin Brittan on handclaps.
"Outside Ourselves" contains nine all original songs having smooth, inspiration and precision in common. After several listens, there were so many ways that I thought of to describe their style that I decided to go straight to the source to see how they do it. I was told that "Freightrain are a culturally diverse, soulful band that possesses a distinctive and energetic approach to American Roots" and I could not have said that any better.
The disc opens with a song titled "Elijah". It was written for Freightrain's son, who - because of Autism - does not speak. For that reason, Robert felt the lyrics of the song should be left out, making it an instrumental. Having told you that, I do want to point out that the lyrics are included in the booklet accompanying the disc and once you read them, you'll be wishing a box of Kleenex was included as well. Having read that, you now have to know the song is amazingly beautiful and very tenderly performed. Although it's eight minutes in length, you might want to allow yourself much longer to hear it. Heck, I just finished my fourth replay.
The title track, "Outside Ourselves", poignantly describes what's going on in the world today. The first of it's two chorus lines pretty much sums it up:
"Outside Ourselves...
The whole world is fighting.
Dividing itself all over again.
Outside ourselves...
A whole world is losing...
Sight of the love, that has the power to change."

Disturbingly sad, yet realistically so, but it's the second chorus line that exudes some hope:
"The whole world is waiting...
To be set free, free from the pain.
The whole world is trying...
To overcome, we must be the change."

Vocally, the track is as powerful as it's lyrics. The brilliant duet of Robert and Amina, combined with the angelic backing vocals of Grace (Stumberg) and Megan, raise this one to hymnal level. Musically, like the listener, the band's in tune with the lyrics as well, and everything rises so perfectly together. Great production.
With each and every song I've listened to on this disc, the writing - and the frame of mind it's coming from - has impressed me more and more. I found myself at least a half dozen times thinking I was listening to the most beautiful song of the lot and then it would happen once again. That said, "You Found Me" is the most beautiful.... I think! It's got everything going on and it's all going on so well. From the heartfelt and emotional lead vocals by Robert; to the silky smooth harmony back up vocals by the melodic lady choir; that smooth jazz vibe with the mellow sax leads; the organ led rhythm that will take you to church; right down to the timely feel good handclaps. Yeah, now I'm sure - it's the most beautiful song of the lot.
Featuring the nucleus of the band, the disc's second instrumental is "Dark Season Blues". It's an up tempo shuffle that the dancers will love. With the band in an incredibly tight, organ led groove behind her, Grace gets into a smooth guitar groove of her own. This is that kind of song you might listen to for hours before even thinking it was a long song.... you just get lost in it.
The disc closes with basically three more minutes of the same bliss and peacefulness that it opened with. It's titled "Elijah Reprise" and on it the band, with; it's soothing organ leads; mellowed guitar leads; and relaxed rhythm; is in that same mind transcending groove it was on "Elijah".
Other incredibly good songs on this incredibly good disc include: "Better Man", "Wake Up", "Don't Stop The Music" and "I Still Believe".
Being a regional band from the Western New York area, there is a chance that some of you may not be all that familiar with Freightrain - and trust me when I say this - you need to change that. That's why you need to go to www.robertfreightrainparker.com. As usual, when you do, please tell him his friend the Blewzzman sent you.


Peter "Blewzzman" Lauro
Blues Editor @ www.Mary4Music.com
2011 Keeping The Blues Alive Award Recipient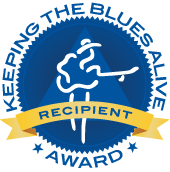 Click Here To Return To The CD Review Index
Click Here For The Blues Portal
Click Here For The Indie Portal
Click Here To Visit Our Music Gift Shop


---
Want your CD reviewed?
Click HERE to email us for information.






*All logos and trademarks in this site are property of their respective owner.
Additional content © 1998-2017 Mary4Music.com. All Rights Reserved.