Blues CD Reviews 73



Benny Turner
"My Brother's Blues"
Nola Blue Records
Publicity: Betsie Brown, Blind Raccoon
By Peter "Blewzzman" Lauro © August 2017
So pretty much everyone and their brother are putting out tribute recordings these days, with the key word in this sentence being brother. However, this is not The Whipping Posts paying tribute to The Allman Brothers; it is not The Satisfaction Seekers paying tribute to the Rolling Stones; and it is not The Thrillers paying tribute to Michael Jackson. This is Benny Turner paying tribute to his brother, and decades long band mate, the late and legendary Freddie King. Unlike others, who are only familiar with the music on those tribute recordings they release, Benny Turner has lived it.
"My Brother's Blues" is a collection of eleven songs that were recorded by, and very often associated with, Freddie King. The songs were composed by a handful of recognizable songwriters of which Freddie himself is one. Equally recognizable will be the names of the many musicians involved. They are: Benny Turner on bass, lead and background vocals and tambourine; June Yamagishi on lead guitar; Derwin "Big D" Perkins on rhythm guitar; Barney Floyd and Tracy Griffin on trumpet; Jason Mingledorff and Greg Dawson on saxophone; Jeffery "Jellybean" Alexander on drums; Earl Smith on background vocals; Jack Miele on lead and rhythm guitar; Alonzo Johnson on bass; Davell Crawford on B3; Joe Krown on B3 and keyboards; Otis Clay and Marva Wright on lead vocals; Roosevelt Collier on lap steel; Carolyn Wonderland on lead & rhythm guitar and background vocals; Kathy Murray on background vocals; and Chizuko Yoshihiro on piano. Lots of good players making lots of good music.
"Have You Ever Loved A Woman" (B. Myles) was always one of my personal favorites of Freddie's so it's no surprise that I enjoyed this version as well. Besides that, it's got a lot going on: Vocally, the feeling and emotion Benny's putting into it had me believing it was actually him suffering through the pain of loving someone else's woman; Also vocally, he and Earl are all over the soulful backup harmonies on the chorus line; As would be the case when you not only add a horn section but two keyboards as well, the rhythm is profoundly powerful; and then there's it being it's six minutes of unadulterated slow blues with the appropriate blues guitar licks. Like I said, it's got a lot going.
Just as you couldn't release a tribute to Freddie King and not include "Tore Down" (S. Thompson), you can't do a review of it and not mention it either...especially when it features two late greats - Otis Clay and Marva Wright - teaming up with Benny on the vocals. Individually, then collectively, the three take turns belting the hell out of the lead and backup vocals. It's another rhythm fueled smoker with Benny and Jellybean boosting up the bottom, Davell and Keiko creating chaos on the keys, Barney and Jason blowing fire out of their horns In the meantime, rounding out this rocker, June's kicking in with some serious ass kickin' guitar.
In addition to having been recorded by so many artists, "You've Got To Love Her With A Feeling" (F. King & S. Thompson) has had a handful of them take credit for writing it as well. Including Freddie's, I personally have several other renditions that I'm particularly fond of and now - with the arrangement I just heard here - that list now has a new addition.
"See, See, Baby" (S. Thompson & F. King) is the kind of song that stops me in my tracks. It comes on and I have to drop whatever it is I'm doing and start tapping my fingers and feet and sway to the music. It's nothing fancy, it's just the perfect blues band ensemble: a guitarist, bassist and vocalist (Benny); a rhythm guitarist (Jack); a keyboardist (Joe); a trumpet and sax player (Barney and Jason); and a drummer (Jellybean); all locking into a perfectly tight groove while performing a precision perfect shuffle. It's all I need for my blues boat to float.
Although the amazingly soulful vocals Benny, Carolyn and Kathy have going on are reason enough alone to listen to "Wee Baby Blues", there are others. The melding of the lead (Benny) Rhythm (Jack) and lap steel (Roosevelt) guitars are another.
Another of Freddie's greatest recordings was the Don Nix classic "Same Old Blues". I swear, when this one came on Benny and the guys lifted me up and dropped me right back into that front row seat I was in at My Father's Place in Roslyn NY on June 15th, 1973. Now I'm kind of wondering, were you there Benny?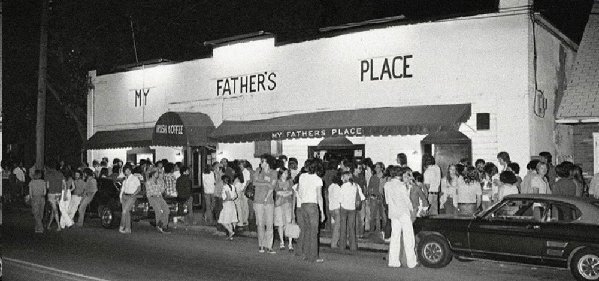 Other tracks on "My Brother's Blues" include: "Big Legged Woman" (J. Williams), "It's Your Move" (J. Ragovoy & J. Levine), "I'm Ready" (W. Dixon), "Mojo Boogie", (J. B. Lenoir), and "Ghetto Woman" (B.B. King & D Clark).
In addition to this new release, Benny Turner also has a brand new book out titled "Survivor - The Benny Turner Story". You can find out more about the disc, the book and the man himself by going to www.bennyturner.com. You can also follow Benny by searching him on Facebook. Once you do all this, tell him and Sallie that the Blewzzman sent you.


Peter "Blewzzman" Lauro
Blues Editor @ www.Mary4Music.com
2011 Keeping The Blues Alive Award Recipient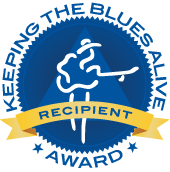 Altered Five Blues Band
"Charmed & Dangerous"
Blind Pig Records
Publicity: Betsie Brown, Blind Raccoon
By Peter "Blewzzman" Lauro © August 2017
After their second release back in 2012, Big City Rhythm & Blues referred to Altered Five as being "Hands Down, one of the best newer blues/R&B bands" and that statement apparently echoed throughout the blues world. The bands third release, "Cryin' Mercy", not only earned them numerous nominations in various awards competitions but it also won the Blues Foundation's 2015 "Best Self Produced CD" award. Now some may think that momentum like that may be hard to maintain, but Altered Five don't seem to think so and neither do I. From what I just heard, their newest release - "Charmed and Dangerous" - could very well be their best yet.


The Altered Five Blues Band are: Jeff Taylor on lead vocals; Jeff Schroedl on guitar; Mark Solveson on electric & upright bass, Raymond Tevich on keyboards; and the disc's producer, Grammy Award winner Tom Hambridge on drums & percussion. Joining them are special guests Steve Cohen on harmonica and Candice Smith on backing vocals. "Charmed and Dangerous" contains thirteen all original tracks covering a variety of blues styles.


If this song were a personal ad, and it surely sounds like one, it certainly beats the hell out of that "I like long walks on the beach and sunsets" crap." Proudly and powerfully boasting his apparently desirable assets, this is how Jeff Taylor tells it: "I'm a wanted man, six foot two. Double barrel chest, wolverine tattoo. Ride an iron horse chopper, walk a blood hound dog. Got all the gun powder one man's allowed. I'm 'Charmed And Dangerous', I want to be your bad boy. I promise ya darlin', I'll fill you full of joy." And that's just the first several similar verses! Of course lyrics as bold as those should have to be backed by bold music as well, and with their gutsy guitar leads and robust rhythm, the guys were all over that.

Affectionate verse such as "'If Your Heart Went Public'", I'd buy a hundred shares of stock" make this a wonderfully written and beautifully performed love song. With the sincerity I'm hearing in his voice, I can't imagine any woman not melting upon hearing those words come from JT. Musically, it's just as beautiful. I'll be shocked, as well as disappointed, if I don't see several of this bands names on upcoming BMA ballots.


"My Wallet's like an onion, open it up and it will make you cry; But my lovin' is just like cinnamon, you want it soft and sweet baby I'm your guy"; is not something you'll ever hear Bobby Flay tell Giada De Laurentis on a Food Network show but that, along with other culinary catch phrases like: "I haven't got much bread, but my heart is warm as toast"; "I'm just a poor small potato, a speck of dirt is all I'm worth"; and "I don't bring home much bacon, my credit's a little lean"; are some of the reasons JT has no business "Cookin' In Your Kitchin". That said, using his soulful and gravely voiced vocals to belt the hell out of some slow blues is indeed his business. Musically, with the guys in a tight rhythm groove behind them, Jeff and Raymond - with some stinging guitar and piano leads - are getting in on some of that business as well. Good, old school, traditional blues at it's best.


The rhythm section that has been absolutely profound throughout the disc, amazingly enough, take it up a notch on "She's Still Crazy". That's due to Mark, Raymond and Tom just flat out beating up on the bass, organ and drums. Throw in Jeff and Steve going toe to toe with smokin' guitar and harp leads and you're now listening to the disc's best musical production.


Although this one is about a very special lady, it's title - "Eighth Wonder of the World" - could just as well be a description of Jeff Taylor's voice. Not that he even remotely needs any help, but with his compelling and emotional vocals being angelically backed up by Candice, this is an absolutely flawless and stunning vocal performance. Right about now my ultimate "this is song of the year material" compliment would be quite appropriate.


JT, I can relate to you my brother. Just like you, I'm always telling my wife......okay, maybe it's her always telling me.....but whichever the case "Look What You Made Me Do" is a commonly spoken phrase at the house of Blewzz. This is one of the more relaxed tracks of the lot. As JT offers us an insight into some of his not uncommon frustrations, the band is softly laying down a very smooth blues groove behind him.


By now you may have noticed that by the many references I've made to lyrics, the writing on this disc has completely impressed me. That said, I was even impressed with the lyrics of the songs I didn't mention, and they are: "Mint Condition", "Three Forks", "On My List to Quit", "Gonna Lose My Lady", "Three Alarm Desire", "Small Talk" and "Rotten".


Instead of suggesting, as I usually do, I'm going to politely insist that you go to www.alteredfive.com to learn more about the band. It's just something ya gotta do! Once you're there, please tell them the Blewzzman sent you and that I'm hoping to see them in Memphis this coming May.....they'll know what I mean.




Peter "Blewzzman" Lauro
Blues Editor @ www.Mary4Music.com
2011 Keeping The Blues Alive Award Recipient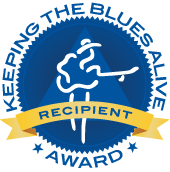 The Jon Spear Band
"Hot Sauce"
Self Released
Publicity: Betsie Brown, Blind Raccoon
By Peter "Blewzzman" Lauro © August 2017
Because they are located all over the world, I don't get to see too many of the bands whose CDs I review. That said, at the Blind Raccoon Showcase hosted by Betsie Brown during IBC week, I did have the pleasure of catching the Jon Spear Band live and I now envy those of you who can do so on a regular basis. That, combined with having reviewed their debut release, had me looking very forward to working with "Hot Sauce" - the band's newest CD.
"Hot Sauce" consists of twelve original tracks with various members of the band putting their pens to work. And since there's no reason to fix anything that's not broke, the band has stayed intact for all of its three releases. They are: Jon Spear on rhythm and lead guitar and vocals; Dara James on lead guitar, harp and vocals; Andy Burdetsky on bass and backing vocals; and John Stubblefield on drums and backing vocals. Additional artists include: Ron Holloway on sax; Nate Brown on congas; Butch Taylor on keyboards; Matty Metcalfe on accordion; and Nathaniel Star and Yolanda Jones on backing vocals.
If you are so sick of the crap that's going on around you and you're feeling like you just gotta get the hell out of this place before you explode, then you just might need a "Geographical Cure". Just as an apple a day is said to keep the doctor away, there's also nothing like a change of scenery every once in a while. If you allow it, along with its lyrics, the island beat on this one can be transcending. As a matter of fact, I myself am already feeling better.
This one's called "It Was A Really Great Gig" but it's the next line - "At least that's how it started out" - that really tells the story. You see, the lead singer and a pretty girl were flirting from the stage. This girl just happened to be the girlfriend of the local gang leader who saw it all go down. As the punk grabbed the singers leg, he whacked him in the head with the mic stand. Oh yeah, it gets worse but you'll have to hear the rest for yourself. Musically, like the story, it's a feisty one. The exuberant rhythm and rollicking guitars are the perfect accompaniment to the raucous tale.
I once asked another artist how his "Stop that grinnin', drop some denim, let's get it on" pick up line went, now here I am wondering how "Could you be my 'Hot Sauce' tonight?" worked for Jon Spear? Although the song does mention several varieties of chili peppers, it's the music causing the real heat. Along with some very soulful vocals, Dara's laying down some of the discs more fiery guitar licks; Andy and John pounding out some burning rhythm and guest star Ron is blowing flames out of that sax of his. As the title track should be, this is one of the disc's best.
"Hello!" Hello?" "Hello, are you there?" Helloooooooo, I hear you in the background." "Damn it, 'Butt-Dial Kyle' is it again. Yep, I'm sure all of us know, and/or have been, a Kyle ourselves at many times. Clever and very humorous lyrics about a very common situation. Along with the usual great rhythm and guitar leads, this one features several organ and piano highlights from Butch.
Being a veteran myself, like Jon and the guys, I also have the "Blues For A Soldier". This one pays homage to all of the brave American's - and their families - who sacrifice so much of their lives in order to keep the rest of us out of harm's way. Like the lyrics, and the way they're being sung by Dara, the music is compelling as well. Simply said, this is a very powerfully presented powerful message. Thanks!
Now the smell of "Cheap Whisky And Stale Cigarettes" may remind you of some of the juke joints you frequent, but the song is actually about putting a bad situation behind you. Another very well written and well done track that features strong vocals from Jon and sharp harp blowin' by Dara.
Other tracks on "Hot Sauce" include: "Bottom Of The Bottle", "Noah's Blues", "Pierre Jourdan", "Hit The Quarter", "Wintertime" and "Natchez Burning".
You can find The Jon Spear Band simply by going to www.jonspearband.com or liking their FB page by searching "Jon Spear Band". Once you do, please tell them the Blewzzman sent you.


Peter "Blewzzman" Lauro
Blues Editor @ www.Mary4Music.com
2011 Keeping The Blues Alive Award Recipient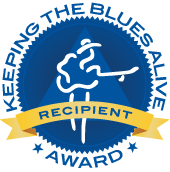 Antry
"Devil Don't Care"
Tres Lobas Enterprises
By Peter "Blewzzman" Lauro © August 2017
Steve Antry got stoked, and his bones were chilled by the blues at a very young age. As a matter of fact, a couple of much older co-workers nicknamed "Stokes" and "Bones" happened to be responsible for that. As a teenager, he worked laying track and similar to what was sung by cotton pickers and chain gangs, it was a form of field hollering that inspired him. As the maul would hit the spike, everyone would sing along to the rhythm it created. That, however, was a long time ago. Until recently, while raising and supporting a family with a successful career in the finance sector, Antry performed his music at weddings, memorial services and in choirs.
Fast forward to the present, with his day job now behind him, Antry is ready to share his music with the world. His debut release is titled "Devil Don't Care" and it's a collection of ten inspirational songs. Those years of singing in choirs and working with the music director of his church have also seemed to stoke Antry and he now has Gospel music in those bones as well.
Joining Antry, on the vocals and electric guitar, are: Greg Morrow on drums; Michael Rhodes on bass; Rob McNelley and Brent Mason on electric guitar; Pat Buchanan on electric guitar and harmonica; Dan Dugmore on acoustic and lap steel guitar; Danny Rader on acoustic guitar; David Smith and Mike Rojas on piano, B3 and keyboards; Eric Darkken and Peter Carson on percussion. Special guests include; Shaun Murphy (courtesy of Vision Wall Records) on background and vocal ad libs; Anthony Gomes (courtesy of Up2ZeroEntertainment) on guitar; and Finn Anderson (courtesy of his parents Joe and Liz) on baby laugh.
The disc opens with the title track, "Devil Don't Care", an original by Steve Antry and Peter Carson. Lyrically, one might call it Gospel music but musically, this performance is an all out blues rocker. Powered by: the thunderous rhythm from Greg and Michael; a 3 guitar slugfest between Brent, Rob and Dan on lead, rhythm and lap steel; several sharp harp and keyboard highlights by David and Pat; and a strong vocal deliverance by Antry and you just heard one of the disc's smoker.
I don't know that I've ever heard the original version of "Always With Me" (Babyface, D. Rucker) but after hearing Antry's, I don't know that I want to. It may be unfair of me to blindly say this but so be it - I can't imagine any other version being as beautiful as this. With a strong yet soothing rhythm - highlighted by a masterful keyboard performance from David - behind him, Antry - singing his heart and soul out - takes this one to higher level.
"How Far Down" (Nicholsen/Greenberg) is the bottom? Sadly, only those who hit it know the answer to that question. The compelling and eerie performance on this one is a perfect match to it's dark, melancholic lyrics.
Leon Russell's "Prince Of Peace" is another smoker. The rhythm is fierce and with four of them wailing, you'll be hearing some of the discs best guitar work right here. When it comes to describing a vocal performance, the word howling might not sound complimentary....unless, of course, it's Shaun Murphy doing the howling. Wow! I want to hear an album titled "Antry and Murphy", please!
Should you need to "Get Up" (R. S. Bryan) and get out of that ditch you're diggin', this is the song for you. The combination of Steve's soulful and heartfelt lead and harmony vocals; Shaun's timely vocal ad libs; lots of very melodic hand clapping; all accompanied by a bit of a Reggae beat; make this is the quintessential inspirational song.
Bobby Helms, The Vogues, The Crests, Bobby Vinton, Bill Haley and the Comets and Frankie Avalon all have had success with this song and unlike a song mentioned earlier, I have indeed heard everyone of those excellent versions. That said, I will now add Steve Antry to the list of singers who blew me away with their interpretation of "Special Angel" (Jimmy Duncan), a classic that topped several of the charts back in the day. Not to be overlooked, the whole band - with special kudos to the synthesizer and percussion - was phenomenal as well.
Other tracks on the disc include: "Fishin'" (D. Goodman), "Borrowed Angels" (D. Warren), "Devil Gone Fishin'", (G. Nicholson) and "Sending Me Angels" (Miller/Williams).
You can friend Steve Antry on Facebook just by searching his name and you can learn a lot more about him at www.antrymusic.com. When you do that, please tell him the Blewzzman sent you.


Peter "Blewzzman" Lauro
Blues Editor @ www.Mary4Music.com
2011 Keeping The Blues Alive Award Recipient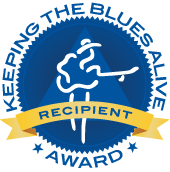 Click Here To Return To The CD Review Index
Click Here For The Blues Portal
Click Here For The Indie Portal
Click Here To Visit Our Music Gift Shop


---
Want your CD reviewed?
Click HERE to email us for information.






*All logos and trademarks in this site are property of their respective owner.
Additional content © 1998-2017 Mary4Music.com. All Rights Reserved.