Blues CD Reviews 72



Greasy Gravy
"Big H Records"
By Peter "Blewzzman" Lauro © August 2017
With this being the very first CD review of a band from this country, Mary and I are very pleased to welcome Norway to the ever growing list of world wide locations that are part of our Mary4Music family.
Norwegian based Greasy Gravy was established in the early 2000's as a blues band. Since then the band has gone more towards soul music, but a dose of soulful blues is still part of the band's repertoire. "When The Game Is On" is the bands second release, with their first being a live recording back in 2007. The disc contains eleven tracks with nine of them being band originals.
Members of Greasy Gravy are: Tom E. Holmlund on lead & background vocals; Rune Endal on bass; Espen Liland on guitar; Alexander Pettersen on drums & percussion; Kasper Skullerud Værnes on saxophone; Tom Erik Antonsen on trumpet; Magnus Østvang on keyboards; Stina Stenerud, Julie S. Christensen, Kim Edward Bergseth, Linda Sønsteby and May-Britt Skaug on background vocals.
"Love On The Rocks" is a testament to the bands mission statement. With the album being a tribute to classic soul music and with the music on it being inspired by the sounds of the genre's glory days, the track reminded me of any one of dozens of the soul classics - done by any one of the dozens of soul maestros. From the beautiful and smooth sounds of: the rhythm beat; the guitar tones; the horn arrangements; and the soulfully harmonic lead and background vocals; these guys have this thing down pat.
When this track comes on it's going to be a "Good Thing" for the dancers. Right from the start it just screams....DANCE! Never being a fan of the disco craze, I will to admit that there were indeed a handful of that genres songs that did induce some uncontrollable gyrations on my part - this sounds like one of those. Rune and Alexander, on the bass and drums, are pounding out some serious rhythm; Kasper and Tom are blaring away on the horns; Magnus is out of control on the organ; Espen's crushing it on guitar; and Tom, along with some vigorous background support, is singing his soul out.
On "Like A Stone", I'm hearing a little more of the bands early blues influence. Although Tom's vocals are unquestionably soulful, this powerful ballad also showcases his ability to belt out some heartfelt, emotionally charged, melancholy vocals as well. It's also a pleasure hearing Espen laying down some stinging blues guitar chords. Ahhhhhhhhhhh.....slow blues! T
he lyrics to the title track sounded familiar enough for me to actually ask Tom what, or who, influenced him to write them. It did not surprise me at all when he said "Muhammad Ali". Quoting, and paraphrasing, some of Ali's trash talking, the song goes like this: "I done wrestled with an alligator, fightin' with a whale;
cuffed the lightning, threw thunder in jail;
I murdered a rock, injured a stone;
I'm so mean I make medicine sick."
That said, when it comes right down to it and "The Game Is On", none of that seems to come into play. Here's the next verse: "Of all of the creatures in the sphere, there's only one beast I can't scare;
It's a woman - man beware! You know she rides me like a freakin' nightmare.
Definitely a fun, and probably a very true song. As usual, very soulfully done with great lead and background vocals and powerfully horn driven rhythm.
With the emotion and conviction he's putting into these vocals, hearing Tom sing "I'm A Worried Soul" sounds so frightfully real. This is exactly how you sing a song and make it sound believable. At the risk of sounding contradictory, this is one heck of a beautiful yet melancholic song. The rhythm on this one, led by the amazing piano and organ work of Magnus, gave the song a wonderfully nostalgic feel. This one blew me away.
Tommy Søvik's (Oslo Soul Experience) liner notes indicate that since "this whole album oozes the Memphis sound" it was quite appropriate to end it with a version of Rufus Thomas' "The Memphis Train". All I'll add to that is that it was one hell of a version.
Other tracks on "When The Game Is On" include: "Tell It To My Heart", "When Love Comes Around", "Love Potion No. 9", "Soulfood" and "Everybody Understands The Blues".
You can reach Greasy Gravy on Facebook by simply searching the bands name and you can find them on the Internet by going to www.greasygravy.no. Regardless of how you do it, please tell them the Blewzzman sent you.


Peter "Blewzzman" Lauro
Blues Editor @ www.Mary4Music.com
2011 Keeping The Blues Alive Award Recipient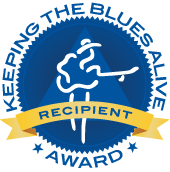 The following two reviews are by Mr and Mrs. Jones, more commonly know as Andrew JR. Boy Jones and Kerrie Lepai Jones. Since Andrew and Kerrie tour together and use the same band I thought it would be cool to run the reviews of their CDS back to back with this little introduction.




Andrew JR. Boy Jones
"It's Me Again"
Galexc Records

By Peter "Blewzzman" Lauro © July 2017
For those of you who know of Andrew JR. Boy Jones as I do, this paragraph isn't necessary. On the other hand, when the rest of you read some of this you just might think "Why the hell didn't I know that?" At the ridiculously young age of sixteen, Andrew was in a band called The Thunderbirds and although they weren't "The Fabulous Thunderbirds" they were The Thunderbirds that did a fabulous job backing up one of the King's of the blues - "The Texas Cannonball" himself - Mr. Freddie King. Additionally, JR. Boy spent some thirty years touring the globe playing with the likes of Johnnie Taylor, Bobby Patterson, Charles Musselwhite, Katie "The Swamp Boogie Queen" Webster and countless others while recording with many of them as well. Since beginning his solo career in 1996 "It's Me Again" is his ninth release. Right about now I'm thinking a lot of "Hmmmmmmms?" are being muttered.
"It's Me Again" features ten tracks that were all penned by Andrew. Joining him, on guitar, lead and background vocals, are: Christole Jones on bass; Jamil Byrom on drums and Julie Bonk on piano & organ. With many of the tracks being just the way I like them - straight up traditional blues - I'm looking very forward to telling you about a few.
Now a guy named Rodney may be more famous for using the line "I Get No Respect" but once you hear the chorus line on this one, it will be Andrew JR. Boy Jones who will be responsible for you singing the catch phrase over and over and over. It's a perfect blues song. Along with its grave lyrics, it features: poignantly powerful lead vocals; rhythmic harmony vocals; blistering blues guitar licks; compelling piano leads; and rich rhythm.
About forty-five seconds into this track I found myself wishing it was an instrumental. With Christole and Jamil laying down a silky smooth rhythm behind them, Andrew and Julie were sounding absolutely magical together on the guitar and piano. Then, with all that still going on, sounding something like one of my all time favorite vocalists - Barkin' Bill Smith - Andrew starts belting out the blues, and what I had already thought was a great track just got greater. This one transcended me from tapping on a keyboard in my office to tapping on my knees in a "Blues Joint". Phenomenal track!
With a nice percussion groove going on in the background, Andrew JR. Boy Jones shines on this one. "Midnight" is a bit of a jazzy instrumental that's all about the guitar and the masterful way in which it should be and is being played. For students of the instrument, this should be mandatory listening.
This one's titled "I Need Time" and on it, Andrew has well over seven minutes to showcase his extraordinary vocal skills. With this heartfelt and emotionally soulful performance, he's easily at disc's best vocally. Also outstanding here is Julie's exceptional ninety second, mid song organ highlight.
The disc closes with a rhythm fueled smoker. That said, Christole and Jamil are at disc's best on the bass and drums and Julie's piano solo is telling us why she was a winner of The Sammons Center for the Arts Jazz Musician of the Year. Then there's Jr. Boy - smokin' on the guitar and sounding so soulful and so sincere with his "Baby I'm Sorry" apology.
Other tracks on "It's Me Again" include: "Negative Talking", "Just Playin' The Blues", "Mr. Domestic", "Blues Belly", and "Lonely Times".
You can say hello to Andrew JR. Boy Jones by searching his name on Facebook but for bookings, interviews, CD requests, etc. just shoot an email to abjentertainment@yahoo.com. When you do so, please tell him the Blewzzman sent you.


Peter "Blewzzman" Lauro
Blues Editor @ www.Mary4Music.com
2011 Keeping The Blues Alive Award Recipient







Kerrie Lepai
"Organic Blues"
Galexc Records

By Peter "Blewzzman" Lauro © July 2017
"Organic Blues" Is Kerrie Lepai's debut release. It consists of eleven original songs that were written by her and/or her husband Andrew JR. Boy Jones. The musicians joining Kerrie, on the vocals, include: Andrew JR. Boy Jones on guitar: Christole Jones on bass; Jamil Byrom on drums; with Julie Bonk and Shawn Phares on piano & organ.
The disc opens with a track titled "Bad Luck". Musically, it's got a funky groove; vocally it's quite sassy; and as the title may indicate, lyrically, it's all about the blues. Seems like this poor gal's paying some serious dues right here. With Andrews's quick and precise pickin', rapid rhythm led by powerful organ solos from Shawn and an "I'll kick these blues' ass" attitude by Kerrie on the vocals, this one made a great first impression.
Although this one is actually about the frisky mood Kerrie is in, it's also apparent that the rest of the band was "Ready To Play" on it as well. Had I been writing about another genre, right about now the word hoedown would come into play, but since this is the blues I'll just call it a barrelhouse smoker. Definitely one for the dancers.
Bartender, pour her a double, Kerrie's got a real bad case of the "Whiskey Drinking Blues". Let me just cut right to the chase, this is the disc's best track. It's slow, straight up, in your face, down and dirty, real deal blues - simple as that. Christol, Jamil and Julie are in an intoxicating rhythm groove; Andrew's stretching and bending of those guitar strings sound as good as I've ever heard; and Kerrie, with an impressive range and tone varying style, is pretty much putting on a "Blues Singing 101" lesson. This one rates my ultimate "this is song of the year material" compliment.
Now that you know about the disc's best track, let me tell you about it's most beautifully done one - "The Memory Is Fading". With the band laying down a calm rhythm behind them, this melancholic ballad is all about Mr. & Mrs. Jones. Andrew's subtle, soothing and skillful guitar work perfectly complimented Kerrie's soulful, heartfelt and emotional vocals. I'd love to hear this one as an acoustic duet.....hint, hint, hint.
With Kerrie having such a uniquely passionate voice, it seems she has me drawn towards loving all the slow, bluesy ballads and "These Dreams" are just that. All my life I've been a sucker for this type of song sung by this type of a singer. Kerrie, you're a welcome addition to my favorite ladies of song list. You keep singing 'em like this and I'll keep listening.
Earlier I mentioned how great I thought Kerrie and Andrew would sound as an acoustic duo and now I'm finding out. Psychic? No! Lucky? Indeed! As it turned out, the disc closes with one titled "Gambling Woman". As expected, the pair are flawless. The tone of her voice and the tone of his guitar were a heavenly match. I could listen to a whole lot more of this.....another hint.
Other tracks on "Organic Blues" include: "I Am The One", "Eyes On You", "I'm Busted", "Mr. Bill Collector" and "Boogie Down Baby".
You can also say hello to Kerrie by searching her name on Facebook but for bookings, interviews, CD requests, etc. you can also shoot an email to abjentertainment@yahoo.com. Once again, when you do so, please tell her the Blewzzman sent you.


Peter "Blewzzman" Lauro
Blues Editor @ www.Mary4Music.com
2011 Keeping The Blues Alive Award Recipient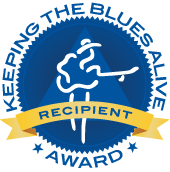 Bobby G
with Curtis Grant, Jr. & The Midnight Rockers
"Still Standing"
Third Street Cigar Records

By Peter "Blewzzman" Lauro © July 2017
Going with the "It's never too late" theory, Bobby G finally decided it was time to release his debut CD - at the age of 73. In many cases, that's the age where long time veterans of the genre finally get their long over due recognition anyway, however that was not Bobby's reasoning. Being born into a poor family on a plantation in Mississippi, like everyone else, Bobby G seemed destined to be a cotton picker - which he started doing at the age of seven. If there could ever be an upside to that, it may have been that in the area where this all took place, he was fortunate enough to become exposed to the blues by the likes of B B King, Mississippi Slim, and Bobby Blue Bland. That said, more than cotton was planted in those fields. By the time he was fifteen, he knew that one day he'd harvest those blues seeds sown in inside his soul.
Fast forward some fifty years or so, during which Bobby G: escaped to Ohio; made a living working odd jobs; raised a family; and eventually retired from a thirty-nine year career working for a municipality. With his dues having now been paid, the time was right for him to introduce the world to Bobby G - the bluesman he was really destined to be.
"Still Standing" Features Bobby G on Vocals; Curtis Grant Jr. on drums; Larry Gold on guitar; Johnny "HiFi" Newmark on bass, and Johnny Rawls on keyboards and guitar. With Johnny Rawls - the perennial nominee and often winner of many soul blues awards - having written or co-written all of the disc's ten tracks, you'd be correct in assuming that this one's loaded with soulful blues.
Although not written by him, it sounds like the title track - "Still Standing" - was written for and about Bobby G. It's the sincerity he puts forth singing about much of his life's happenings - some good, some bad, some he's proud of, some he's not - and the matter of fact way in which he states that in spite of it all, he's "Still standing and wouldn't change a thing" that kind of gives the song an autobiographic feel. Musically it's got a bit of a nostalgic groove, kind of reminiscent of a soul/disco fusion. Surely one for the dancers.
On a ballad titled "Good As Gold", it's Larry Golds' guitar intro that had me knowing I was in for some serious, slow and low down blues.....and that's just the way I like it. With the rhythm locked into one of those tight, slow grooves that this type of song calls for, Larry and Bobby are all over it. It's only the second track in and I'm making the early call that I could very well be listening to some of the disc's best blues guitar work right here. Vocally, I honestly don't think Bobby can get any more emotional and soulful than what I'm hearing right here as well, but I so do hope I'm wrong. Real deal blues at it's best.
"Love, Love, Love" is a smoker that leans more towards a soul rock vibe. Led by a dramatic and constant group handclap, the rhythm is very hard driven, the guitar leads are quite assertive and the growling, gravelly voiced vocals are intense. Different yet excellent.
When Bobby G tells you he 'woke up this morning with "The Worst Feeling" he ever had', he does it with such conviction that you'll be thinking he really did - and that's exactly how a song should be sung. Additionally, Curtis and "HiFi" - on the drums and bass - are doing one heck of a job with the rhythm while Larry, once again, is like 'gold' on the lead guitar.
This one's a real feel good song. Whereas it once felt so good for Bobby G to escape Mississippi it now "Feels So Good" for him to return. Once again you can just hear the excitement in his voice as he sings of being back home in Greenville, hanging with some old friends and checking out some old stomping grounds.
Other tracks on "Still Standing" include: "Ball And Chain", "Little Bitty Woman", "Movin' On" "I Almost Love You" and "Party Man".
Besides this being Bobby's debut disc, it's also the debut disc for the record company - Third Street Cigar Records, founded by John Henry - a blues enthusiast, promoter and club owner. John has assured me that in addition to hearing a lot more from Bobby G, there will be many more recordings on his label from many more blues artists, as well. Now that's what I call good news.
To learn more about Bobby G and Third Street Cigar Records just go to the label's website at www.thirdstreetcigar.com. Once you're there, please tell Bobby and John that the Blewzzman sent you .


Peter "Blewzzman" Lauro
Blues Editor @ www.Mary4Music.com
2011 Keeping The Blues Alive Award Recipient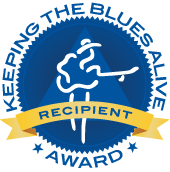 Roots and Dore
"The Blues And Beyond"

By Peter "Blewzzman" Lauro © July 2017
Roots and Dore are a duo who specialize in "organic, acoustic, blues roots music". They are Riyen Roots on guitars & vocals and Kenny Dore on harmonica. "The Blues And Beyond" is their debut disc and it consists of ten original tracks penned by Riyen along with a Robert Johnson cover. Five of the tracks on the project include special guests and they are: Bob Margolin on slide guitar; Tony Black on upright bass; and David Holt on resonator.
While recording this album at Echo Mountain Recording Studio, which at one time was an old church, an unexplained phenomenon took place. As Kenny tells it, unbeknownst to them, a signal was picked up from the air which they never heard until they played back the track. As bizarre as it was, they decided to go with it and after doing a bit of editing and adding some reverb, they came up with a great effect and that wound up making a great intro to the song. It goes something like this..... With Riyen strumming soft acoustic guitar chords in the background, the opening track starts off with something that sounds like an actual recording off of an old 78 record, static and all, of an evangelist preaching the teachings found in the bible..... in the bible..... in the bible..... Then just where it sounds like the needle gets stuck Kenny joins in with some very slow and very drawn out eerie like harmonica chords and a tale about the life of a "Blues Man" unfolds. This one's just the duo doing what they're known for, and great at as well - playing and singing old school acoustic style roots blues as if they've lived it.
This song was written for and dedicated to the ladies, or as the guys prefer to say, the "Womens". Yep, the womens in the city who look real fine and the womens in the country who are sweet like peaches on the farm, Riyen and Kenny just love their womens. With David joining Riyen on guitar this one's got some real good pickin' and strummin' and with that big bass getting slapped around by Tony and Kenny getting a bit more aggressive on the harp, the rhythm's pretty hot as well. Very good stuff!
Here's one about a subject that most of us would hope to not relate to and yet many may - "Hard Times". Once again it's just Riyen and Kenny putting their classic touch to down home Delta style blues. Inasmuch as this duo didn't invent what they're doing they certainly invented their own and very unique way of doing it. Their guitar and harmonica rhythms are so perfectly in touch it's almost as if one brain is controlling both instruments. It's absolutely amazing.
Along with the rest of us, Riyen is hoping that when his number's called he's hoping that he's "Not Goin' To Hell". Good luck with that, Riyen. So you take these two amazing musicians, who by themselves are ridiculously good, and you add Bob Margolin for a little slide guitar mastery and Tony Black for some big bass sound and what do you think happens? Exactly!
All disc long I've been in awe of Kenny Dore's harmonica style. His ability to stretch and hold even the softest of notes is incomparable. All you've got to do is listen to the opening of the disc's last track - "If I'm Gone" - and you'll not only know what I'm referring to but I'm sure you'll agree as well. It's a perfect track to close the disc with. The soft and progressively slowing music put to these melancholy lyrics was a perfect marriage and along with the beautiful harp work, Riyen and David are mesmerizing on the guitar and resonator. Acoustic blues just doesn't get any better than this.
Other tracks on "The Blues And Beyond" include: "Better Treat Me Better", "Push Me Away", "Love My Women", "Never Let You Go", "Stones In My Passway" and "Fading Away Blues".
You can check out Roots and Dore by either going to their website - www.rootsanddore.com or liking their FB page - www.facebook.com/rootsanddore/. However you find them, please tell them the Blewzzman sent you.




Peter "Blewzzman" Lauro
Blues Editor @ www.Mary4Music.com
2011 Keeping The Blues Alive Award Recipient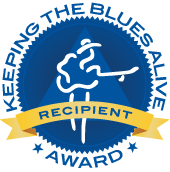 Michael Packer
"I Am The Blues"
Iris Music Group
Publicity: Blind Raccoon
By Peter "Blewzzman" Lauro © June 2017



Prelude
Sometimes you read something in the liner notes of a CD or on the one sheet that just needs to be shared. That said, the following was written by Alan Lorber: "In the last cut of this album, Michael starts off by saying,'Alright, Mr. Packer!' as if to acknowledge 'OK Michael, you did it!'. He was a blues heavyweight, to be sure. A musician's musician, Michael fought through many incarnations as an artist and songwriter while being an alcoholic, drug abuser, convicted felon, and homeless on the streets of New York. Through it all, he maintained the deepest sense of devotion to his art, able to come out the other end to finally live honestly, sober and alive, leaving behind a wonderful legacy of recordings. His songs chronicled his life: first by way of Papa Nebo on Atlantic - a country/folk/rock band with a girl violinist; to Free Beer for Buddah & RCA, with the most beautiful pop/country harmonies; and finally to his destiny as a great bluesman. Through the forty-seven years I had known him, I was privileged to have been his record producer and friend."

*************************************************
Knowing it was coming, Michael Packer passed just about a week before the release of "I Am The Blues" My Story - Vol 3, making this the final of three chapters of music about his often troubling life. Knowing what I now do about Michael, it's obvious that if it weren't for bad luck, he'd have no luck at all.
"I Am The Blues" My Story - Vol 3 is a collection of seven original (written by Michael and/or band members) and all true songs preceded by a narrated introduction to each song. The credits are as follows: Michael Packer on vocals, guitars, Hammond organ and narrations; Jack O'Hara on bass and guitar; Ed Jackson on vocals, and congas; Irving Louis Lattin on vocals; Guy Powell on Drums; John Benton on bass; Adam Valk on guitar; Alexis Suter on vocals; Willie "The Touch" Hayes on guitars; Mike Wheeler on guitars; Roosevelt Purify on piano; and Melvin Smith on bass.
The disc opens with Michael telling us about his Blues For Peace Projects. Other projects of this nature held around the world were successful in raising a lot of money for the United Nations Refugee Agency. Then came his planned events: one in Washington Square, in NYC, where the generator powering the stage exploded; another one scheduled to be held in on the Island of Cypress being turned back because of a military coup followed by the promoter having a heart attack; and at the next one, scheduled to be held at the White House, the band was turned away by security. Michael then claimed that the world just wasn't ready for "Blues For Peace". As you might imagine, the song which follows is as melancholy as the intro. That said, it features Michael and Jack performing quite a good acoustic guitar duet.
"Fields Of Sorrow" is the title of a song written about a place that lot's of us blues folk are familiar with - Hopson Plantation in Clarksdale, MS. Most of us know it as the grounds on which the Shack Up Inn is located but Michael's commentary focuses on the more depressing details. While walking the grounds, he likened the fact of a black man walking these grounds being similar to a Jewish man walking around Auschwitz. That's when he turned to bass player John Becton, an African American, and he said: "let's get outta here". The song that came out of this story was about not wanting to go back to the fields of sorrow. Once again, this one features more good acoustic guitar picking by Michael and Ed and a powerful vocal performance by Ed and Irving.
"Yo Staten Island" is about the death of Eric Garner, allegedly through the fault of police brutality administered by the NYPD - he was choked to death. The song about the story is a very well done production. It combines new lyrics infused with the lyrics of "Born Under A Bad Sign". It's partially spoken, partially sung, partially rapped and the congas, drums, bass and organ collective create one hell of a profound rhythm.
Referring back to the Washington Square concert, Michael's narration fills us in on the details of that generator explosion. It was obviously quite serious because an ambulance had to actually take drummer Guy Powell to the burn unit. The song that came out of that story was "Flash Flame" and yes, it was written by Guy.
By now, you might be thinking that things have just got to get better and thankfully, they do. As Michael explains, this track is about going to "Chicago" and getting to play with real deal blues cats. As he tells it, "The blues just do not get much better than this". The track is a very cool ten minute blend of jazzy blues. It features Michael on vocals, intros, and interjections and is highlighted by the silky piano playing of Roosevelt, the smooth rhythm of Willie and Melvin and scorching blues guitar licks from Mike. Musically it's one of the disc's best productions.
As with most people who have let a loved one slip through their lives, on this solo acoustic track, Michael finds himself wanting a chance to "Do It All Over". Telling us about having Hep C and the doctors not being able to do anything for him, like the disc, Michael's life is about to come to an end. Sad as it is, "Mr. Packer" died a bluesman - and that's exactly what he wanted to be remembered as.
Normally, this is where I'd give you the artist's website and tell you to let him know that the Blewzzman sent you. That said, I'm hoping from the place he's at right now, Michael already knows that. However, you can get a copy of the disc by going to www.amazon.com/AM-Blues-My-Story-Vol/dp/B0719J3PNG.


Peter "Blewzzman" Lauro
Blues Editor @ www.Mary4Music.com
2011 Keeping The Blues Alive Award Recipient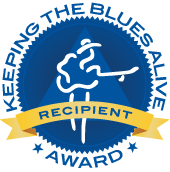 Karen Lovely
"Fish Outta Water"
Independent Release
Publicity: Blind Raccoon
By Peter "Blewzzman" Lauro © June 2017
In 2010 Karen Lovely hit the ground running and, as the past seven years have proven, she's not slowed down one bit. Capitalizing on the momentum of her second place finish in the International Blues Challenge that year, she has since garnered many Blues Music and Blues Blast Award nominations - two of the genres most prestigious events.
As she has done on most of her earlier releases, Karen Lovely once again has aligned herself with a multitude of talented musicians. That said, when you see the list below, I'm sure you'll agree that on "Fish Outta Water", she does a bit of stepping out of the box. With her singing all the lead vocals, Karen Lovely is joined by: Rick Holmstrom on guitar; Doug Pettibone on electric and acoustic guitar; Taras Prodaniuk on acoustic and electric bass; and Matt Tacu on drums and percussion. The album also features: Ben Rice on guitar and dobro; Eamon Ryland on slide guitar; Al Bonhomme on guitar and mandolin; Sasha Smith on piano and Wurlitzer; Skip Edwards on B3 and Farfisa; Phil Parlipiano on piano and Hammond organ; David Ralicke on baritone sax and coronet; DJ Bonebrake on marimba; Alan Mark Lightner on steel drums, timbale, congas and guiro; Eric Gorfain on violin; Richard Dodd on cello and Eric Corne on background vocals, harmonica and acoustic guitar. That's a lot of music so lets get to it.
The twelve tracks on "Fish Outta Water" are all new and original having been penned by Karen and/or several of the band members.
The disc opens with the title track, "Fish Outta Water". It features Karen doing what she does best - using that attention demanding style of hers as she powerfully and emotionally belts the hell out of the vocals. The track's also highlighted by outstanding guitar leads from Rick and superior B3 leads by Skip on one of his two performances.
I doubt it will leap a tall building but it's as fast as a speeding bullet and as powerful as a locomotive. That said, with the addition of the marimba, steel drum, congas, timbale and guiro, it could very well be the profoundly progressive percussion added to the horn fortified rhythm that's "Waking Up The Dead" on this three alarmer. Very impressive stuff right here.
If for no other reason (but yes, there are plenty others), "Everything Means Nothing" deserves mentioning on the merit of Eamon's only slide guitar performance. But wait, there's Ben's killer electric guitar licks; Skips back with more killer keyboards; and of course, the lovely Karen and her range roving vocals. Yep, another good one for sure.
Inasmuch as my favorite line in this song is "there was a time where your love hit me like Frazier hit Ali", there is nothing about "Hades' Bride (There Was A Time)" that isn't delicate. You have Al, Eric and Richard creating such a smooth and easy vibe on the mandolin, violin and cello and then you have Karen beautifully singing with a uniquely strong yet simultaneously soft voice. Nicely done!
'The world turns as bridges burn, lets have a round of "Molotov Cocktails" here'. In a world where thousands of lawyers make millions of dollars arguing over "interpretation" I'm sure you'd be hard pressed to find many people willing to debate the reference of that line. With so much good guitar work by so many good guitarists, it's Doug's time to shine on this one.
The lyrics in this song about getting a second chance at something are incredibly powerful. And once you hear the magnitude of the things that will be done differently "Next Time", you'll understand that although Karen's doing a heck of a job singing about them, she's not the one who'll be doing them differently. That's going to take a higher power. Musically, Taras and Matt have the perfect rhythm groove going and on one of his only two of his performances, Phil's killing it on piano. Songs of this caliber deserve my ultimate compliment - this is song of the year material.
This one is not only done "Nice And Easy" but it's done very sultrily as well. It's a basic four piece ensemble with Karen, Doug, Taras and Matt and yet it's my favorite track of the lot. Simple, sublime and sexy.....nothing else needed.
Other tracks on what may very well be the vehicle to other nominations for Karen - "Fish Outta Water" - include: "Under The Midnight Sun", "Twist My Faith", "Big Black Cadillac", "Punk Rock Johnny Cash" and "The River's Wide".
Of course, you can find out more about Karen Lovely, her other releases and her tour dates by visiting her website - www.karenlovely.com. When there, please tell her that her friend the Blewzzman sent you.


Peter "Blewzzman" Lauro
Blues Editor @ www.Mary4Music.com
2011 Keeping The Blues Alive Award Recipient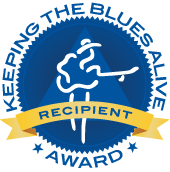 The Blue Shadows
"The Blue Shadows"
By Peter "Blewzzman" Lauro © June 2017
If you like your blues seasoned with some rock, punk, Cajun, country, rockabilly, SOCAL swag, and even a bit of Latin flavors - all served up smokin' hot - then come and get it. The Blue Shadows self-titled debut release is all that and more.
The Blue Shadows band consists of: Bill Bateman on drums & percussion; Javier Matos on vocals, guitar, harmonica, pan flute & melodica; John Bazz on bass; and a group of special guests that include: Dave Alvin, Kid Ramos, Johnny "Two Bags" Wickersham and Chopper Franklin on guitar; Cris and Isreal Matos on backing vocals; Aaron Deily on piano; Patrick Harrison on accordion; Mikkel Beckman on washboard; Mondo Dorame on saxophone and Scott Steen on trumpet.
"The Blue Shadows" the CD, as mentioned above, is a very eclectic mix of many styles of music all with a foot in the blues. The disc contains fifteen tracks that include a handful of originals.
The album opens with a track about spinning a stack records and it's titled "Diamond Needles". In this particular case, it's definitely a rock 'n' roll record that's spinning under that needle. With Bill and John having the rhythm at full throttle, Javier keeping up with them vocally and Dave Alvin blasting away on guitar, as good as it all sounds the pace on this one could lead you to wonder if the turntable is actually on the right speed. Phew!
I don't know exactly where they're heading but on "On The Road Again" it sure sounds to me like it may just be N'awlins. Once again, and I'm getting the impression this will always be the case, the rhythm is profound but it's the zydeco vibe Patrick's creating with a masterful performance on the accordion that's driving this one. Full dance floor music for sure.
Everything done on this one is done roughly: Javier's gravelly vocals and scratchy harp leads; Bill's aggressive percussion; John's rugged bass lines; and Chopper Franklin jarring guitar leads. Collectively, it's about as rough as a "Georgia Chain Gang".
"She Likes To Boogie Real Low" is the smoothest track of the lot. With a little extra from Aaron Deily on the piano, the rhythm section's tightly locked into a sweet groove all while Javier lays down some of those cool west coast swing licks on guitar. Easily one of the disc's best tracks.
Thank goodness they don't have the boogie woogie flu because the "Rockin' Pneumonia" alone is enough to send The Blue Shadows into fever pitch mode. Lead by scorching guitar licks from Kid Ramos and some Jerry Lee style piano slammin' by Aaron Deily this one's an all out smoker.
Although I have no idea what they are saying or what the song is about, "La Voz In Suenos" is an absolutely beautiful song. Music, after all, is the universal language. The title of the song, being sung in Spanish, translates to the voice in dreams. Along with Javier's family - Cris and Isreal - helping him on backing vocals, the vocal harmony just one of this tracks highlights. Others are Javier's delicate Latin style guitar work and the subtle sounds of Mondo and Scott's saxophone and trumpet. Nicely done track.
Other tracks on the disc include: "Let Me Be Your Rocker", "Blues No. 1", "Hud" "Elder Green Blues", "Cat Squirrel" "I Can See", "Keep On Rockin", "Back To You" and "Pebble In My Shoe".
The easiest way to find out more about The Blue Shadows, or to get a copy of the disc, is to just go to Rip Cat Records website - www.ripcatrecords.com. While you're there, please tell Scott Abeyta that his buddy, the Blewzzman, sent you.


Peter "Blewzzman" Lauro
Blues Editor @ www.Mary4Music.com
2011 Keeping The Blues Alive Award Recipient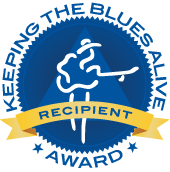 Click Here To Return To The CD Review Index
Click Here For The Blues Portal
Click Here For The Indie Portal
Click Here To Visit Our Music Gift Shop


---
Want your CD reviewed?
Click HERE to email us for information.






*All logos and trademarks in this site are property of their respective owner.
Additional content © 1998-2017 Mary4Music.com. All Rights Reserved.