Blues CD Reviews 71



Patrick Recob
"Perpetual Luau"
Mr. Lucky's Blues Recording Company

By Peter "Blewzzman" Lauro June 2017
It's been exactly ten years since I personally discovered Patrick Recob. Back in 2007, as a member of The National Debonaires, he played bass on the CD which was the recipient of that's year's "Blewzzy" Award". What that means is that of the forty-five CD reviews I did that year, "New Sounds From Kansas City" was my personal favorite. That wasn't the only award winning disc he's appeared on. Seven years later, with a lot more credits before and after these releases, Patrick also played on "Account To Me" - Hank Mowery's 2014 "Best Self Produced" CD.
"Perpetual Luau" is not only Patrick Recob's debut solo release but it's pretty much his first stint as a front man as well. And as Patrick tells it, it almost didn't happen. Had it not been for James Harman (the disc's producer) forcing his then bass player to sing a few songs, I wouldn't be listening to this release and you'd not be reading this review. I'll tell you how to get the rest of that story later, now it's time to talk music.
Joining Patrick - on vocals, bass and lead & acoustic guitar - are: James Harman on harmonica background vocals and spoken vocal; Nathan James on guitar; Mike Tempo on percussion; Marty Dodson on drums and magazine; Laura Chavez on guitar; and Kitty LaMieux on vocals. All thirteen tracks are Patrick Recob originals.
The disc opens with "Frustration Blues" and it's six plus minutes of slow, straight up, Chicago style blues. In spite of his past reluctance, Patrick seems to sound real comfortable in front of the mic, and from the way in which he's belting out these blues it's apparent that he's quite good up there as well. This one's highlighted by the first of the two times that the "James Gang" appear together. That would be Nathan James - who's killing it with his Muddyesque style of lead and slide guitar, and James Harman - who does nothing but kill it every time he touches a harmonica. This was not only a heck of a first impression, but it could very well be the disc's best track as well.
"We Have It Going On" was done as a tribute to Arthur Alexander - the late, great, soulful country singer/songwriter who's songs were covered in just about every genre of music. "It sounds like him" is what the band claimed after making the recording and I couldn't agree more. In addition to his smooth and melodic vocals, Patrick is pretty impressive on his three guitar - lead, acoustic and bass - performance. Outstanding percussion and rhythm as well.
At under three minutes, "Ballad of Maison 66" is as quick in time as it is in tempo. This swingin' number is rockin' with rhythm and features Nathan putting on a a lesson on how to play that west coast swing thing on guitar.
Being a baby boomer who grew up on fifties music, I just love it when current blues artists reach back and pay homage to the old rock 'n' roll type songs that gave way to the birth of the blues. "Let Me Give You All" is just that kind of song. Right now I'm picturing two puppy lovers wrapped in each others arms while doing the spotlight dance on American Bandstand. Great era; great music; great job! Patrick, you gave my replay button a work out with this one.
This next track brings a third James into play and that would be Elmore. Of course he isn't playing on it but the way "Grave Yard Woman" is being done you'd swear he was. The work of Nathan on slide in conjunction with Laura on rhythm make this one of the better guitar tracks.
Speaking of good guitar tracks, more of the disc's best guitar work can be found on a track titled "Help Me Find The Answer". The intention behind this one was to pay tribute to the legendary Magic Sam and that mission was accomplished by Nathan in classic style. This is another one on which you'll find it hard to believe that it's Patrick's rookie appearance up front.
Other tracks on "Perpetual Luau" include: "Words Are Like Bullets" "Dark Night Of The Soul", "I Kept My Cool", "LaMieux's Jungle Strut", "Help Is On The Way", "Soul Cry" and "For Love's Desire".
With Todd Glazer working on radio promotions for Patrick, most of you blues programmers should already have "Perpetual Luau". That said, if you don't, you can get in touch with Patrick by going to www.patrickrecobmusic.com. After you tell him the Blewzzman sent you ask him to tell you the rest of the story as to how this project came about.
Peter "Blewzzman" Lauro
Blues Editor @ www.Mary4Music.com
2011 Keeping The Blues Alive Award Recipient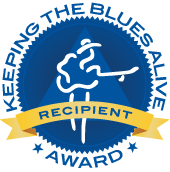 Darryl Ellyson
"Been Out Traveling"
Ellysong Publishing

By Peter "Blewzzman" Lauro June 2017
Just a bit over two years ago I had the pleasure of doing a review of "It's Such A Shame" - Darryl Ellyson's debut release. In that review, this was one of my opening statements... With the exception of several featured players on a handful of the songs, all of the music pretty much comes from Darryl and Bill Roberts, of whom Darryl had this to say: "Bill plays all instruments and without him, all my songs would still be acoustic songs I'd only play at solo gigs"... Going with the philosophy of "If it's not broke, don't fix it", that statement pretty much holds true for this disc, as well.
On "Been Out Traveling", Darryl Ellyson sings the lead & background vocals and plays rhythm guitar while Bill Roberts plays lead guitar, bass, drums, keyboards and sings background vocals. Other performers include: Velpo Robertson on lead & slide guitar and background vocals; Janet Martin on slide guitar; Rusty Farmer on bass; Kip Williams on drums; Kevin Simpson on saxophone; Jerel Lewis on keyboards & background vocals; and Carlos Chafin on keyboards. All ten of the disc's tracks are Darryl Ellyson originals.
The opening and title track is one of the five tracks that were recorded live in the studio by the full five piece band. It's an all out smoker powered by the relentless rhythm of Kip on the drums, Rusty on the bass, and Jerel on the B3 organ; Killer slide guitar by Velpo; and with a voice the size of his statuesque frame, powerful vocals by Darryl. As he tells it, Darryl's "Been Out Traveling" all around this great big world and although he's never been to heaven, he's sure been to hell. From the pen to the performance, a very well done track.
It's only the second track and I'm already knowing I'll be referring to this rhythm section quite often. As a matter of fact, with Kip's percussion lead, "Lovin' You" is totally about the rhythm. Put your dancin' shoes on and get ready to rumba.
"Ain't Gonna Let You Go" is one of a handful of tracks where Bill is all over the place - and with him nailing it on the guitar, keyboards, drums and bass - I do mean that literally. That said, Carlos on the piano and Kevin on the sax, both do one heck of a job on their only appearances as well. In a conversation I had with Darryl, who was sounding quite soulful on this one, I was told to expect a lot more soul with a lot more horns on his next CD. Bring it on, big guy!
The several soft piano notes that gave way to the soothing guitar intro on the opening minute of "Lost In Your Love" clearly defined the mood of this one. Then Darryl, with a delicate intensity, started to emotionally belt out the songs doleful lyrics and I melted. My regular readers know that the way to floor the Blewzzman is with a slow, bluesy ballad and Darryl knocked me for a loop with this one. Wow!
Everything I said above can be said of "Everything I Do" as well. It's another slow blues ballad but on this one, Darryl's vocals have a lot more attitude. The track also features some of Jerel's finest finesseful piano playing.
Being a connoisseur of music, while also being someone who cannot play more than one note on any instrument and make it sound good, my envy surfaces when I hear Bill Roberts - a virtual one man orchestra - play. This is another one of the tracks where whatever music you're hearing is coming from him. And then there's Darryl, sounding a bit Stevie Ray Vaughn like on this "Cold Shot" sound alike titled "I'm Gone" and once again the dynamic duo has struck.
Other songs on "Been Out Traveling" include: "Baby's Love", "Pushin' Against My Heart", "The Sweet Times" and "Won't Include You".
Right now music is Darryl Ellyson's second career but in the not too distant future, that will be changing. In the meantime: by writing all of his own songs; sounding incredible singing them; producing and releasing a quality CD every few years; and playing lots of local and regional gigs; he's laying the groundwork for one hell of a musical career when that time does come. In place of a website, Darryl Ellyson uses ReverbNation - https://www.reverbnation.com/darrylellysonbluelightdistrict - but should you want to contact him, it's probably best to do so by liking his Facebook Page. As usual, please tell him the Blewzzman sent you.
Peter "Blewzzman" Lauro
Blues Editor @ www.Mary4Music.com
2011 Keeping The Blues Alive Award Recipient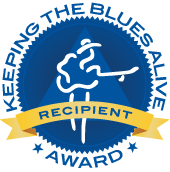 Micki Free
"Tattoo Burn-Redux"
Mysterium Blues Records

By Peter "Blewzzman" Lauro © May 2017
Every once in a while I'll receive a CD from an artist who has played with so many recognizable names in the music industry that I'm puzzled as to why I've never heard of said artist. Along those same lines, when those recognizable names include Kiss, Prince, Janet Jackson, Carlos Santana, Diana Ross, Little Steven Van Zandt, Cheap Trick and members of the Ramones and the Plasmatics (just to name a few), I also become puzzled - and a bit suspicious as well - as to exactly what genre of music I'm about to be hearing. That said, Micki Free is the artist; "Tattoo Burn-Redux" is the CD; and there's absolutely no doubt about it, the CD is unquestionably rooted in the blues.
"Tattoo Burn-Redux" contains eleven tracks of which ten were penned by Micki with the other being a cover of "Hey Baby (New Rising Sun)", written by his biggest influence - Jimi Hendrix. Along with Micki - on lead & background vocals and lead, slide, rhythm & bass guitars - the music makers include: Howard Hewett on lead & background vocals; Cindy Blackman-Santana and David "Hawk" Lopez on drums; Bill Wyman, Jack Daily, Kenny Gradney and David Santo on bass; Gary Bowden on 12 string guitar; Mark "Muggy Doo" Leach on Fender Rhodes and Hammond organ; Brother Paul Brown, also on the Hammond organ; Randy Singer on harmonica; and Shea, Wendy Moten and Trish Bowden on background vocals.
The disc opens with a vocally, musically and lyrically compelling Gospel track titled "God Is On The Phone". Think about that for a minute.....is that a call you'd rather or rather not receive? The powerful vocals come from the duet between Micki and Howard; the powerful music is a result of Micki's stinging guitar licks and monster rhythm from Hawk and Kenny and the powerful lyrics are a result of the conversation - c'mon, it's a phone call from God.
I got her name burned on my body, so I never will forget. I got her name burned on my body, so she knows there's no regrets. And when that lesson's learned, I want to feel that "Tattoo Burn". On this title track, it's not just the tattoo that's burning. From the opening guitar intro right to the closing chords, this one's four scorching guitar filled minutes.
Everyone knows the pain and suffering involved with break ups. In addition to the toll it takes on your emotions, there's the loss of material items to deal with as well. I've heard songs addressing this issue in which the man was hoping his woman wouldn't run off with his Muddy Waters records as well as hearing them about the man not wanting his woman to run off with his dog, his money, his clothes and more. That said, Micki feels that he'll make it through his troubling breakup as long as she leaves the "Greens And Barbecue". Another well done track with Micki's usual stinging guitar leads and the usual strong rhythm - this time with Bill Wyman on the bass and Muggy Doo on the keyboards.
Here I am, four tracks in and I've had something to say about all of them. Either this is going to be my longest review ever or I'm going to have to try real hard to get a bit more selective. Inasmuch as I've been impressed with everything I've heard so far - and there are still seven tracks yet to go - I'm going to call this one, "Six Feet Down In The Blues", my favorite of the lot. It's got all the ingredients that I require to be a perfect blues song: Melancholy lyrics; Intense, emotional and soulful vocals; slow, scorching, string bending and note holding guitar leads; relaxed but right in the pocket rhythm; the tickling of those high end piano keys; and that steady heartbeat of the organ. There you have it - what I commonly refer to as "blues song of the year material".
Having just described my perfect blues song, "There's A Hole In The Heart Of The Blues" may just be the perfect song for the blues rockers. I'm now hearing the Cheap Trick, Prince and Kiss connection. Micki's rocking out on guitar, Cindy and Jack are ferocious on the rhythm and Micki and Shea are wailing away on the vocals. Buckle up!
The easiest, and actually the most accurate, way to describe "Hey Baby (New Rising Sun)" is to just quote the person who discovered and managed Micki - Gene Simmons. According to the Kiss co-founder, "Micki Free is a Jimi Hendrix innovator...Not a Jimi Hendrix Impersonator".
The disc closes with one of it's best vocal performances, "Sometimes In Winter". Along with Micki's smooth lead vocals, the angelic like background humming and vocal harmony that Shea, Wendy and Trish provide on the tracks' chorus line took me right to church. Nice work ladies!
Other tracks on "Tattoo Burn-Redux" - a disc I'm betting has a rock blues nomination in it's future - include: "Mojo Black Coffee", "Co-Co-Gin", "Angels In The Room" and "Five Minutes Till Christmas". To find out a whole lot more about Micki Free check him out at www.themickifreeexperience. As usual, please tell him the Blewzzman sent you.
Peter "Blewzzman" Lauro
Blues Editor @ www.Mary4Music.com
2011 Keeping The Blues Alive Award Recipient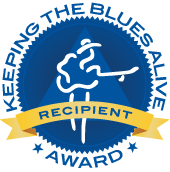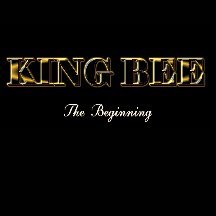 King Bee
"The Beginning"
Hivemaster Records

By Peter "Blewzzman" Lauro © April 2017
During the fairly recent 2017 International Blues Challenge in Memphis, I had the pleasure of seeing King Bee perform several times, with one of those performances being at the Orpheum Theater during the competition's finals. On that note, I once again offer the band my sincere congratulations. Reaching that stage of the competition is not an easy task and all of the artists who make it that far are winners.
With this being the King Bee's debut release, calling it "The Beginning" seems quite appropriate. From what I'm hearing, this could be the beginning of a long and successful musical journey for this talented bunch of artists. They are: Jeff Cummings on vocals and harmonica; Dan Cunningham on guitars, vocals and Hammond B3 organ (Tryin' So Hard); Emery Kid on bass guitar, congas and vocals; and A.J. Maestro Hebrew on drums, Hammond B3 organ (You've Got To Move) and synthesizer. Guest artists on the project include: Jonas Shultz on saxophone; Martin Sager on trombone; Jonathan Avant on trumpet, and Becky Folmer & Belle Monique on backing vocals. The disc's ten tracks - of which eight are band originals - include a good mix of blues and blues rock.
Between the blaring horns - collectively and individually - and the fierce drum and bass beats, "Have Mercy" is one heck of a rhythm fueled smoker that's sure to please all the movers and shakers at King Bee live shows. Add to that some stinging guitar leads and powerful lead and backup vocals and this is easily one of the disc's best tracks.
"You've Got To Move" (Mississippi Fred McDowell) features King Bee laying down some seriously good slow and lowdown Gospel style blues. With it's piercing harp leads, it's powerful & soulful vocals, it's scorching guitar licks, it's raging rhythm and vigorous organ leads, this one is loaded with the blues.
This particular track should include a warning stating that listening to it too loud while operating a motor vehicle may cause you to speed and space out resulting in conditions that can be "Dangerous". I'm very serious! Jeff and Dan are contagiously out of control on the guitar and harp leads and Emery and A. J. are contagiously delirious on the bass and drums.
"Wanted" (Someone To Go Back In Time With Me) is a very well written track. It's about wanting to go back in time to remember the way things used to be. In addition to getting gas for twenty-nine cents a gallon, some of that journey's other highlights would include: Listening to Jimmy and W. C.; checking out Little Walter and SRV; meeting Robert Johnson and Otis Span; hearing Etta James, and shaking Muddy's hand. The tracks musical highlights include an outstanding lead vocal performance by Dan; more dynamite harmony vocals by Becky; stellar harp and guitar solos by Jeff and Dan; and killer sax stand out by Jonas.
Poor Jeff, he's really got a case of the blues. He's "Tryin' So Hard" to get his woman off of his mind and nothing seems to be working. Tryin' straight whisky, tequila and wine weren't helping so he tried champagne, reefer and gin....also to no avail. This one features the guys doing what they do best - jammin' out continuous hard drivin', smokin' hot, rhythm rockin' blues.
Although "Pray For Me" is a fast paced shuffle, it's the King Bee's way of slowing things down a bit...just a bit, though. With Emery and A. J. in a smooth rhythm groove behind them, Jeff and Dan are nailing it on the vocals, harp and guitar.
Other tracks on "The Beginning" include: "Long Black Wavy" (Sleepy John Estes), "Set You Free", "The Beginning", and "Queen Of Pain".
With this band being one you should keep an eye and an ear out for, I'm suggesting you make sure you look further into King Bee. You can do that through their website - www.kingbeerocks.com and their FB Page - https://www.facebook.com/groups/KBfanpage/. However you contact them, please be sure to tell them the Blewzzman sent you.
Peter "Blewzzman" Lauro
Blues Editor @ www.Mary4Music.com
2011 Keeping The Blues Alive Award Recipient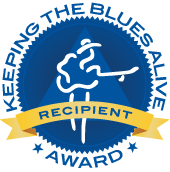 M.S.G. Acoustic Blues Trio
"The Flood"

By Peter "Blewzzman" Lauro © April 2017
The M.S.G. Acoustic Trio is the third band I'm reviewing that I discovered as a result of working with the "Virginia Blues Showcase" compilation CD. That was one heck of a disc and apparently there are a lot of good blues bands in the commonwealth. Their song on that disc was "Mean Church People" and since it is not on "The Flood", I've decided to include a link to the You Tube Video of the song. It's the ultimate song about the ultimate hypocrite. Listen closely, it could very well be about someone you know.
Now I'm not big on quoting passages I read on one sheets, jacket's liner notes or websites, but occasionally something pops up that I feel makes such a point that it needs to be shared. With that said, here is what Frank Matheis (Roots & Blues music journalist and radio producer/Publisher: www.thecountryblues.com) had to say about the disc: "The Flood is a triumphant throwback to truehearted folk music, the way people played it in their own communities for their own entertainment - unpretentious, pure, beautiful, and from the heart. M.S.G. Acoustic Blues Trio brings out a lovely amalgam of folk-roots-spirituals-blues, at once ethereal and soulful. It's going to touch you deep down". That's the way he wrote it - that's the way they played.
The M.S.G. Acoustic Blues Trio consists of: Jackie Merritt on harmonica, bass, uke, guitar, bones and vocals; Miles Spicer on guitar and vocals; and Resa Gibbs on lead, harmony and backing vocals, washboard, cigar box strumstick and kazoo. Should you have missed it, how the band got it's name is spelled out above in bold. On The Flood, the special guests joining the trio include: Phil Wiggins on harmonica; Ralph Gordon on bass; Sam Gleaves on banjo, harmony and choir vocals; Cathy Fink on rhythm guitar & choir vocals; David Jackson on choir vocals; and Marcy Cochran on tenor viola. The disc features fifteen tracks of which eight are M.S.G. originals or compilations.
Sisters get turned against brothers, fathers get turned against sons and cousins get turned against cousins - and it doesn't end there. Long lost relatives you never knew come crawling out of the woodwork to claim their due and lifelong friends will stab you in the back, too. Those are just some of the things that happen when "Money Makes You Crazy" This original, sadly realistic, fast paced track is the only one of the lot that features just the trio using nothing but masterful lead (Jackie) & harmony (Resa & Miles) vocals and skilled hand jive by all. Outstanding effort.
"Good While It Lasted", another original, is a slow and sullen tune about how things sometimes get taken for granted - and more often than not, those things are the love of someone. This one's highlighted by Phil's melancholic harp leads perfectly supporting Resa's painful and remorseful vocals.
"I'm Down Today" but I won't be down always'.....I'm just loving that optimism. This uplifting track features Miles, along with doin' some slick pickin' & strummin', taking his turn at impressing on lead vocals and Jackie showcasing her harp skills.
Listening to the original "Front Porch Blues", made me think of the band's mission statement as quoted above. I actually visualized the band "sitting on the front porch with nothing to do; hangin' out with friends and family too; drinking iced tea, telling a joke or two." Yep, those were the good times. If the song's title and lyrics had you guessing it might feature a banjo, a guitar, a ukulele and a washboard accompanied by happy and harmonious vocals, you guessed right. Another great one!
If there are any vocal coaches reading this you might want to consider making listening to "New Familiar" your student's next lesson. This original song features Resa singing a solo and a capella and although it's short in length (1:53) it's long on precision.
"I'll Fly Away" and "Glory, Glory, Hallelujah" are two similarly and wonderfully done uplifting Gospel style tracks that include just about everyone. They both feature: Resa's angelic lead vocals; outstanding harmonic riffs, some by Jackie, some by Phil and some by both; Great pickin' and slappin' by Miles on the guitar and Ralph on the standup bass; and majestic sounding harmony and choir vocals. Other tracks on this astonishingly good disc include: it's title track, "The Flood"; "Going to The River" "Grinnin' In Your Face"; "My Old Ride"; "My Little One"; "Angel From Montgomery"; and "Amazing Grace".
Having been doing these CD reviews for well over fifteen years now, it's not a big secret that acoustic blues is not my blues of choice. That said, when I decide to work with one, it's obviously one that it impressed me a lot. "The Flood" did that and more. This one's Blues Music Award caliber - look into, M.S.G.
For more on the band just go to their website - www.acousticbluesmsg.com. As usual, please tell them the Blewzzman sent you.
Peter "Blewzzman" Lauro
Blues Editor @ www.Mary4Music.com
2011 Keeping The Blues Alive Award Recipient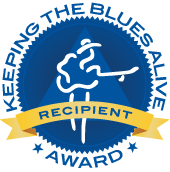 Campfire Soul
"The Blues Found Me"

By Peter "Blewzzman" Lauro © March 2017
So Campfire Soul was formed five years ago (2012) and the two seasoned veterans of the band are now twenty-six year's old - collectively. Yep, do the math. The band consists of: fourteen year old Sarah-Grace Kimberly on lead & background vocals, keyboards and trumpet; her twelve year old sister Reagan Kimberly on drums; fifteen year old Daniel Holder on bass; and the senior member of the lot, Brian Kimberly (aka dad) on rhythm guitar. For this recording they're joined by: twenty year old Zack Pearson on lead guitar & backup vocals; and fifteen year old Mogi Taylor on saxophone. "The Blues Found Me" is their debut release. It's a seven song EP with four of those being originals.
The Opening track is Campfire Soul's rendition of The Blind Boys of Alabama's arrangement of "Amazing Grace". It combines the lyrics of the traditional song being sung to the music of "House Of the Rising Sun". Now I'm not about to go comparing the two groups or their performances of the song but with that said, Campfire Soul did nail their version. Although the band was doing one heck of a job, for most of the song it was Sarah-Grace's powerful and wide-ranging vocals that were blowing me away. Then midway through the track she uses the B3 organ to elevate the rhythm section to a powerful climax that had me shaking my head in awe. If it were you telling me I just listened to a 14 year old rock this track, instead of me telling you, I'd call you a liar. Wow!
From a conversation I had with Brian, the original and title track, "The Blues Found Me", is actually the truth. In the early stages of the band's short career they were not blues artists and for that matter, they never even knew they liked it. Then, as it happened to many of us, the genre found them and the rest is history. It's a short up-tempo number which once again features the bands' strengths - smokin' rhythm from Sarah-Grace, Reagan and Daniel on the organ, drums, and bass and more magical vocals by Sarah-Grace.
This next original song's title describes how and where I met the band. It was while we were all "Hanging Round In Memphis" during the 2017 International Blues Challenge. Our mutual friend James "The Blues Hound" Nagel - who besides being in town to enjoy the competition, was also there to receive a very well deserved KBA Award - introduced me to the Campfire Soul who were performing as the Houston Blues Society's Youth Showcase representatives - a performance I sadly missed.
Wanting to pay tribute to one of her biggest inspirations, Bessie Smith, Sarah-Grace not only does so by covering her classic "Nobody Knows You (When You're Down And Out)" but she does so by doing it in a way that I'm sure would have put a smile on Bessie's face. In addition to once again defying her age with the emotion her vocals exude, she puts on one heck of a piano performance as well.
The EP closes with one of my favorite songs of all time, "I'd Rather Go Blind". It's a song I've heard by so many different artists and as of yet, I don't recall a version I didn't like. Sarah- Grace Kimberly, just kept that streak intact. Everyone knows that this is a song about the heartbreaking pain that comes from a failed relationship. Something all fourteen year old girls know about, right? Of course not, but don't tell Sarah-Grace that. She may have never lived the song but her heartfelt, soulful and emotional vocals will have you believing she had. On top of that, using her trumpet as the lead instrument, she adds a whole new dimension to the song. Throw in some stinging guitar leads and intense rhythm and this one's a total monster.
Other tracks on the disc include two other original songs, the N'awlins style "Bayou Man" and a rocker called "Little Bird".
This is the part of the review where I usually say should you like to find out more about the band just go to their website, but this time I'm changing that to say you should find out more about this band and you can do that by going to www.campfiresoul.com. As usual, please tell them the Blewzzman not only sent you but he's raving about you as well.
Peter "Blewzzman" Lauro
Blues Editor @ www.Mary4Music.com
2011 Keeping The Blues Alive Award Recipient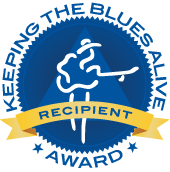 Tom Euler
"Fool Me Once"
Tom Euler Music

By Peter "Blewzzman" Lauro © March 2017
Tom Euler is another artist I first discovered by hearing a song of his on a compilation CD titled "Virginia Blues Showcase" that I reviewed and distributed for Bobby BlackHat Productions. After hearing that song I just had to hear more. Tom was gracious enough to fulfill my request for a CD and here we now are.
At 21, a baby by blues standards, Tom's got a few notches on that guitar strap of his that would even make a seasoned veteran proud. One is that in 2014, after being judged by some of the world's greatest guitarists in Lee Ritenour's _Six String Theory Guitar Contest_, he finished in the top five for blues players while competing against participants from 48 countries. Another is that as the guitarist for the Bobby BlackHat Band, he made it to the finals at the 2016 International Blues Challenge. There are also others, but you can read them on your own later - I'm ready to start talking about the music.
On "Fool Me Once", Tom Euler - on guitar and vocals - is joined by Michael Behlmar on drums and Rich Ridolfino on bass. The disc is a five song EP of all original music. The band's style of blues is most definitely high powered rock blues with just the right amount of traditional influences to satisfy a purist like me.
The title track, is right out of the playlist of a young power blues trio. It's got the fierce and frantic rhythm, the relentless scorching guitar leads, the powerfully sung lyrics, and it totally rocks.
"Can't Shake It" is the track I referred to earlier that first turned me on to Tom. It's well over six minutes long and when the blues is this good, the longer the track is the better I like it. Here are the exact words I used to describe this song the first time I heard it...... "The first minute of this six minute plus track was pure, unadulterated, scorching blues guitar licks that had me thinking 'Oh yeah, I can happily go for five more minutes of this'. Then Tom started belting out some emotionally charged slow blues on the vocals and something good just got better.....way better. The purpose of these compilation discs is to introduce the listener to an artist he or she may want to hear more of - and in this case, mission accomplished. I want to hear a lot more of Tom Euler".........
"Tricky Business" is an instrumental on which Tom, Michael and Rich are all on top of their game. If I were a talent buyer and this was the demo the band sent me, they'd be hired.
Although "Is It Better?" is the song's title and not a question to me, I'm answering anyway....."Yes Tom, it's one of the best tracks on the disc". And that's because it's another slow, down in the gutter blues track that makes us traditional blues freaks happy as all get out. The rhythm is smooth and tight, the guitar licks are scorching and Tom's vocals are slow and soft - almost bordering on a.....do I dare say.....ballad. Great stuff!
The disc closes with a track titled "Rock 'N' Roll These Days" and I think that pretty much sums it up.
Over the many years I've loved this genre, I've been impressed by many a young, up and coming blues guitarist and most of you have as well. With that said, I'm making it known here and now that Tom Euler has been added to that list. Give him a listen and I'm promising you'll agree.
Right now I'm highly recommending you go to www.tomeuler.com and find out more about this future star. When you do, please tell him that his newest fan, the Blewzzman, sent you.


Peter "Blewzzman" Lauro
Blues Editor @ www.Mary4Music.com
2011 Keeping The Blues Alive Award Recipient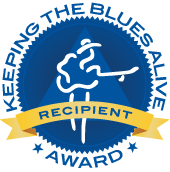 Click Here To Return To The CD Review Index
Click Here For The Blues Portal
Click Here For The Indie Portal
Click Here To Visit Our Music Gift Shop


---
Want your CD reviewed?
Click HERE to email us for information.






*All logos and trademarks in this site are property of their respective owner.
Additional content © 1998-2017 Mary4Music.com. All Rights Reserved.