Blues CD Reviews 70



BlueHouse Project
"BlueHouse Project"
FetSong Music

By Peter "Blewzzman" Lauro © March 2017
I first discovered BlueHouse Project by hearing a song of theirs on a compilation CD titled "Virginia Blues Showcase" that I reviewed and distributed for Bobby BlackHat Productions. Liking their track on the disc, I contacted the band for a copy of their full recording and as the expression goes - the rest is history.
BlueHouse Project got started by a bunch of old musician friends running into each other at a reunion concert for the Bayou Club in the DC area. The usual, but rarely ever happening, "we should get together and do some shows" were thrown around and lo and behold, "their people" actually did contact "their people" and wah-lah - BlueHouse Project was formed. The band consists of: Ron Fetner - composer of all eleven songs - on electric & acoustic guitars, mandolin, and lead & background vocals; Mark Tramonte on keyboard, piano and background vocals; Tom McCarthy on bass and background vocals; and Corey Holland on drums. There's also a sax crew on some tracks and they are: Mike Caffi, Bobby Reed and Scott Ramminger. On this, the bands' debut disc, special guests include: Mark Wenner (The Nighthawks) and Tom Dikon on harp; Tim Tanner on guitar, slide guitar and background vocals; Randy Short on drums; Rich Ridolfino on bass; and Jordan Ponzi on upright bass.
The disc opens with "Piece Of My Heart" and as an opening track should, it did indeed make an excellent first impression. Ron's formidable lead vocals; the quite tight rhythm Tom, Corey and Mike T. were locked into; and the guitar and sax leads by Ron and Bobby respectfully, were all outstanding.
"Black Widow Spider" is one of the tracks that features Mark Wenner on harp and if that's all I said about it, it's reason enough to listen.....but, there are others. Ron's guitar leads are some of the disc's best, Tom M. & Corey are all over the rhythm and the vocals, with some harmonious backup help, are contagious.
"I Can't Lose These Blues" is the track I referred to in my opening paragraph. It's an absolutely beautifully done ballad that's highlighted by tender, story telling style vocals backed by silk like rhythm with sultry sax and mesmeric guitar leads. Ron, if they're all going to be like this then this listener hopes you'll never lose these blues.
After hearing this one you'll surely want to sit down beside Ron and let him "Play You The Blues". His vocals and acoustic guitar work, along with Jordan's upright bass mastery make this very laid back song a must hear track.
This one is the disc's smoker. At the hands of Rich and Randy on the bass and drums, It features some of the disc's hardest driving rhythm; plenty of barrelhouse piano from Mike T.; fiery hot sax leads by Mike C. and Bobby; and Ron and Tim getting rough and raunchy on guitar. Oh yeah, by mid track you'll be joining the background vocalists as they melodically chant "Going Down To Texas".
The disc closes with "Black Cat Blues (For Velvet)", an acoustic track that features some fine pickin' by Ron and some equally fine blowin' by Tom. It's a cleverly and humorously written track that, as a cat person, I was totally able to relate to. It's about a stray cat that Ron lets into his house and as cats do, it takes over.
Other tracks on the album include: "White Cotton", "Coal Mine", "Newport Blue", "Uptown Strut" and "It's A Good Thing".
To learn more about BlueHouse Project check them out at www.bluehouse-project.com. Once you do, please tell them the Blewzzman sent you


Peter "Blewzzman" Lauro
Blues Editor @ www.Mary4Music.com
2011 Keeping The Blues Alive Award Recipient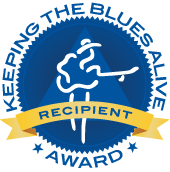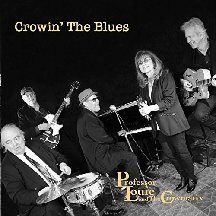 Professor Louie and The Crowmatix
"Crowin' The Blues"
Woodstock Records

By Peter "Blewzzman" Lauro © March 2017
So when I read on the one sheet enclosed with the disc that "Crowin' The Blues" was Professor Louie And The Crowmatix thirteenth release, I literally shook my head in bewilderment as to how and why I don't have any of the previous twelve. Having not heard of this talented bunch until now I'm feeling more like Rip Van Winkle than I do the Blewzzman. That said, I immediately went to www.professorlouie.com for a little history lesson and damn did I get one! The bands extensive and impressive bios, which I'll refrain from getting into but suggest you do, then jarred my memory - the one that I was warned about losing back in the sixties.
Those band members are: Aaron "Professor Louie" Hurwitz on vocals, piano, Hammond organ and accordion; Marie "Miss Marie" Spinosa on vocals, percussion, piano and whistling; Gary Burke on drums; Frank Campbell on bass and background vocals; John Platania on electric & acoustic guitar; and guest guitarist's Josh Colow (lead) and Michael Falzarano (rhythm) on "Love Is Killing Me".
Of the thirteen tracks on "Crowin' The Blues", four are originals with the rest being great blues songs of various styles. One in particular is a very well done yet unlikely melding of two totally different style songs with a masterful outcome, but I'll get to that later.
The disc opens with "I'm Gonna Play The Honky Tonks" (Robey/Adams), and it sounds just like what you'd expect to hear while at one. The hot, organ led rhythm and honky tonk piano leads make it a perfect dance song and the catchy chorus line is just right for those dancers to sing along to.
One of the most beautiful songs on the disc is an original titled "Love Is Killing Me". Although it features outstanding musicianship - especially the piano and guitar leads - the vocals run away with this one. With and without the outstanding backup vocal help, the things Miss Marie does with her voice are absolutely stunning. Easily one of the disc's best and certainly worthy of several replays.
"Blues And Good News", another original, is a short instrumental with one of those feel good island beats. The smile it put on my face was partially from the melodic whistling Miss Marie was blowin'. Whistling is a lost art and hearing it made me think of my dad. As a kid, I remember him whistling to every song he'd hear no matter where we were. There was no one better than him - always on key and in tune with the song. For someone who had half a lung removed early in his life, he could really belt it out. Thanks Marie, you made this one really special for me.
The Crowmatix do quite a fine job on Elmore James' "Fine Little Mama". With Gary and Frank smokin' on the drums and bass behind them, The Professor is nailing the soulful vocals and John's got the Elmore guitar thing down pat.
The most interesting track of the lot is The Crowmatix version of the Jimmy Reed classic, "Bright Lights, Big City". Reason being, the song is done to the tune of the George Benson classic, "On Broadway". Everything about this laid back performance is flawless; The Professor's soulful vocals are pleasingly smooth; the rhythm and piano leads are soothing; the guitar leads are soft as silk; and the precision percussion perfectly blends in. Summing this track up in word, I'd have to use mesmerizing.
The fifteen second organ intro on this one left no doubt that it'd taking me to church. Then the very powerful vocals of Louie and Marie, singing the equally powerful lyrics, kicked in and now "I'm On My Way" (Traditional). I don't know how often the Crowmatix do these type of Gospel songs but they seem to be a natural at it.
Other tracks on "Crowin' The Blues" include: "Prisoner Of Your Sound", High Heel Sneakers" (Higginbotham), "I Finally Got You" (McCracklin), "Why Did You Do That To Me?" (Bradley/Broonzy), "That's All Right" (Rogers) and "Blues For Buckwheat".
As I did, before I even started writing this review, I'm recommending you go to www.professorlouie.com to find out more about this talented and interesting band. When you do, please tell them the Blewzzman sent you.


Peter "Blewzzman" Lauro
Blues Editor @ www.Mary4Music.com
2011 Keeping The Blues Alive Award Recipient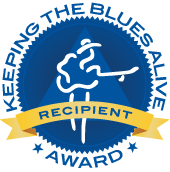 Hurricane Ruth
"Ain't Ready For The Grave"
Hurricane Ruth Records / The Galaxie Agency

By Peter "Blewzzman" Lauro © February 2017
The basis behind naming this CD is that although Ruth LaMaster has come to grips with being far from the cradle, she does know she's still got a lot to give. I know that as well, and after you hear "Ain't Ready For The Grave", so will you. With this release, in addition to making a powerful recording, Ruth LaMaster made an equally powerful statement. From what I heard, regardless of where you are in the blues community you're in the path of Hurricane Ruth. As we say in Florida, "batten down the hatches".
Pulling no punches when it came to putting together the band for this project, powerhouse vocalist Hurricane Ruth went straight to the best. Those "A" listers include: the disc's producer, multi Grammy and Blues Music Awards winner Tom Hambridge, on drums; Reese Wynans on B3 & keys; Michael Rhodes on bass; Pat Buchanhan and Rob McNelley on guitar; and The McCrary Sisters & Wendy Moten on background vocals.
Of the twelve tracks on "Ain't Ready For The Grave", Ruth and Tom are the creators and/or collaborators of eleven. Fittingly, since many of them rock, the disc's only cover is of an AC/DC hit.
The opening track is most likely about the joint her dad owned while she was growing up, but most definitely about a place I'd like hangin' at - "Barrelhouse Joe's". They've got Jack on ice, fifty cent schooners of beer, red hot blues and you can barrelhouse till the break of dawn. Now we already know Ruth's familiar with the place but musically, but there's so much barrelhousing going on that I'm actually thinking that Tom, Reese, Michael and Pat may be as well.
Trust me, you will know this after listening to the song - but just in case, Hurricane Ruth wants to personally let you know that she's a "Hard Rockin' Woman". Trust me once again, her telling you that will be one of the biggest understatements you've ever heard. Being the big Cardinals fan that she is, Ruth might appreciate me saying that when it comes to belting it out, Musial, McGuire and Boyer have nothing over her. Now if this track was just her, I'd use the category five line - but since the whole band is at full throttle as well, let me call this smoker a five alarmer instead. This is hard rockin' blues as hard and rockin' as it gets.
This one is one of the few slow and low down tracks of the lot and in a way that's good. After all, this is Hurricane Ruth, not Tropical Depression Ruth. In a way, it's sort of the title track because the line goes like this....."We're Far From The Cradle" (song) but we "Ain't Ready For the Grave" (Album). As alluded to in the opening line of the review, this is basically the Hurricane Ruth Thesis. Vocally, Ruth shines as a traditional blues woman as well as she does as a hard rockin' woman, and musically - although toned down some from the rest of the tracks - Reese and Rob are incredible on the piano and guitar. Being somewhat of the purist that I am, I absolutely loved this one.
This rhythm driven smoker, about a floozie named "Estilene", wastes no time in getting things back into high gear. With Tom leading the way on drums, and Reese & Michael in full pursuit on the organ & bass, the rhythm section is ablaze. Throw in Rob showing he's as good as tearing up the guitar as he was at caressing it earlier and you've got the platform for Ruth to once again be a hard rockin' woman.
Those familiar with my reviews, and my blues preference as well, have heard me say this many times. Being the most straight up and low down blues track on the disc - while being the longest track as well - almost always makes it my favorite and that's just what "My Heart Aches For You" is. Being an original, it had to have been written from a personal experience of Ruth's. I'm sorry, I don't think anyone can put out that much emotion and obvious pain into a song not having lived it's story. The guys were feeling it too. Tom, Michael and Reese gave that broken heart it's beat and Pat's guitar accentuated it's pain. Wow!
"Yes I Know" this is the last song but please say it ain't so. There are some who credit the saying "always leave them wanting more" to Walt Disney, others to P. T. Barnum and some even to Gypsy Rose Lee but in this case, it was Hurricane Ruth who left me wanting more. This get up on your feet, throw your hands in the air, shout out "Hallelujah!" and catch the contagious good spirits style song has me feeling so good I just don't want it to stop. Ruth, you need to do a whole album of these kind of Gospel songs, please! And when you do, make sure Wendy and the McCrary Sisters are with you on all of them. Great stuff!
Other tracks on "Ain't Ready For The Grave" include: "Bee Keeper", "Cheating Blues", "Whole Lotta Rosie", "For A Change", "Let Me Be The One" and a song who's title pretty much sums up the whole recording, "Good Stuff".
Knowing Ruth LaMaster and Gina Hughes - the projects executive producer - as well as I do, I know that in addition to working very hard on this project (along with all the musicians as well) they also have some high aspirations for it. To them I say that from what I just heard, I've got those same aspirations. This discs got "nominations" written all over it.
For more about Ruth - and Gina, as well - please go to www.hurricaneruth.com and www.thegalaxieagency.com. When you do, please tell the ladies their friend the Blewzzman sent you.


Peter "Blewzzman" Lauro
Blues Editor @ www.Mary4Music.com
2011 Keeping The Blues Alive Award Recipient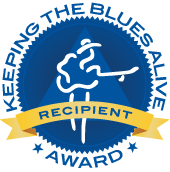 Jon Gindick
"When We Die, We All Come Back As Music"
Old Chimney Records

By Peter "Blewzzman" Lauro © January 2017
"When We Die, We All Come Back As Music" is Jon Gindick's debut release. Having said that, he is certainly no new comer to the scene. He's a harmonica virtuoso who, as an instructor as well, runs several harmonica camps a year in Clarksdale, MS and Ventura, CA. These camps are world renowned and the coaches who assist him include many harmonica "A" listers. Having sold over a million copies of his instructional books, he's undoubtedly the force behind many harp blowers.
All ten of the disc's tracks are Jon Gindick originals and they are a blend of folk, jazz, funk and blues. Joining Jon - on vocals, harp and guitar are: Ralph Carter - the disc's producer - on bass, keys, percussion and backing vocals; Louie Broussard on drums; Chuck Kavooris on slide guitar; Brad Rabuchin on electric guitar; Ken Stange on piano and organ; Bill Bixler on saxophone and clarinet; Bobby Loya on trumpets; and Al Walker on tenor sax.
So with the 2017 Blues Music Awards nominations having just been released, I'm going very far out on a limb with my thoughts on this song. That said, they are my thoughts and I'm sticking with them. I honestly believe that right now I'm listening to an odds on favorite for a nod in the 2018 "Song of the Year" category - "When We Die, We All Come Back As Music". According to Jon, "what else can we be?" As Jon soulfully sings about the various types of music he may come back as, those thoughts are accompanied by highlighting that music's instrumentation. Very well done track with great rhythm, trumpet, sax and piano work by Ralph, Louie, Bobby, Bill and Ken, and killer vocals and harp work by Jon. Just for the record, I want to come back as a very long and sultry tenor saxophone lead.
Yes, "Ghost Dance" is a song about dancing. And to help you along with that, Jon will tell you so many reasons for dancing you'll "keep on dancin' till the dancin's through" - which when you think about it, that can't really happen. Great up tempo track with some serious rhythm, percussion, and hand clapping and bang up slide guitar by Chuck.
Some of us - me for sure - may share Jon's recollection of things he learned in that place called "School". Especially the non-academic things like learning to carve your initials into an old wooden desk; learning the art of aimlessly staring out the window; unhappily learning what soap tastes like; and of course, something many of us majored in - learning how to fight. Jon's got a lot more and tells it a lot better. It's a funky number with the rhythm and horn sections on top of their game. Easily one of my personal favorites.
So Jon's detailed description of "Maxine" had me thinking I might know what her profession is. Then he confirmed it with "Maxine, honey is that you? In the clothes you wear when the rent is due?" Hey, ya gotta do what ya gotta do. Once again, outstanding harp blowin' from Jon and more remarkable rhythm led by Ralph, who's at disc's best on bass;
The disc closes with "Easy Come, Easy Go". It's a solo acoustic song that's barely two minutes in length but it's an awesome two minutes at that. It's just Jon on vocals & harp with Ralph on guitar putting on one hell of a riveting performance.
Other tracks on "When We Die, We All Come Back As Music" include: "Wishing Well", "Bird On A Wire", "I Love You More", "Mystery" and "Jealous Kind Of Guy".
I think it's interesting to mention that Jon did something on the liner notes of this CD that I have never seen before on the countless thousands of albums and CDS I've read those notes on. After each song he lists all the different keys in which he played his harps. Now that's a consummate teacher for you.
To find out much more about Jon Gindick, and maybe even look into attending one of his harmonica camps, just go to www.jongindickband.com. And as I always ask you to do, please tell him the Blewzzman sent you.


Peter "Blewzzman" Lauro
Blues Editor @ www.Mary4Music.com
2011 Keeping The Blues Alive Award Recipient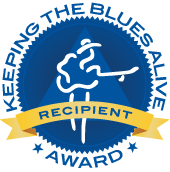 Various Artists
"Virginia Blues Showcase"
Produced by Bobby BlackHat Productions
Distributed by Mary4Music

By Peter "Blewzzman" Lauro © January 2017
"Virginia Blues Showcase" is a compilation CD featuring eleven original songs by eleven different bands from the Commonwealth of Virginia. Since all of the tracks are worthy of mention, I will give a brief description of each. On the other hand, because I do not have access to the names of all the talented performers, I won't always be able to give credit where credit is due.
The disc opens with "My World Did Not End" (Bobby BlackHat Walters, ASCAP) and it's performed by it's producer, Bobby BlackHat Walters (www.bobbyblackhat.com). By now, that should be a familiar name to most of my readers - Bobby's had songs on several Mary4Music "Keeping the Blues Alive" compilation releases and I've had the pleasure of reviewing all of his releases. As with most of his work, this one features well sung, soulful, baritone vocals; rich rhythm; and a few hot harp, guitar and piano leads. The line "My world did not end when you walked out the door and honey now that you're gone I smile a whole lot more" makes it quite obvious that although this IS a song about his woman leaving him, unlike others of that nature, it ISN'T a sad song.
Next up is "Can't Shake It" (Tom Euler, BMI), by Tom Euler (www.tomeuler.com). The first minute of this six minute plus track was pure, unadulterated, scorching blues guitar licks that had me thinking "Oh yeah, I can happily go for five more minutes of this". Then Tom started belting out some emotionally charged slow blues on the vocals and something good just got better.....way better. The purpose of these compilation discs is to introduce the listener to an artist he or she may want to hear more of - and in this case, mission accomplished. I want to hear a lot more of Tom Euler.
If you're the kind of person who likes to "Kick Up Yo' Heels" (Cecil, Moss, Folks, Davis, Burgess, BMI) here's one to do, it to. From start to finish, this smoker by The Bush League (www.thebushleague.com) is an all out three alarmer.
This next song reminded me so much of a former next door neighbor of mine that before I tell you about the song, I feel compelled to tell you about him. Besides being a religious zealot, Bob was also a bigot who always made derogatory comments about some of the residents in the neighborhood. Yet, when he would see me washing my car on a Sunday morning, he'd stop by my house and say "Hey Pete, you know your soul needs cleansing just as that car does, why don't you come to church with me today? My reply would be the same each time he asked, "Maybe next week, Bob". Sometimes, if I was still out there when he returned, he'd stop, call me over to his car, then hand me the church bulletin. Well, one day I saw a for sale sign on Bob's front lawn and when I asked why he was moving he proudly announced that he'd had it with the mix of races in the area and had found a piece of property in an area of northern Georgia where the demographic was 99% white. Now I know Bob honestly believes that one day his soul will rest in heaven but I know - that although I won't recognize him because of the hood he'll probably have on - that I'll be seeing his ass in hell........and that's my true story relating the song called "Mean Church People" (Jackie Merritt and Resa Gibbs, ASCAP) by the M.S.G Acoustic Blues Trio (www.acousticbluesmsg.com). This very well written, very well sung acoustic track with precision guitar pickin', is a real truthful song about real untruthful people. Touche` ladies.
"Flyin' Blind" (Murray Miller & "Doc" Robin van Tine, BMI) is by another band who has been a part of what we do at Mary4music - the Doc Robin Band (www.docrobinband.com). It's a rhythm fueled smoker led by Doc's wizardry on the organ and piano.
"I Can't Lose These Blues" (Ron Fetner, BMI) is beautifully done ballad by BlueHouse Project (www.bluehouse-project.com). It's highlighted by tender, story telling style vocals backed by silklike rhtyhm and sultry sax leads.
"My Well Run Dry" (Herbie Desseyn & Christopher Gifford, ASCAP) is done by yet another Mary4Music alumni - Herbie D & The Dangermen (www.herbiedandthedangermen.com). This band is an acoustic blues band and had I not seen them perform live, I'd call anyone who told me that a liar. Their sound is LARGE, to say the least. The combination of the standup bass, acoustic guitar, percussion and saxophone create a completely unique vibe.
Not knowing them, if Cole Layman and Logan Layman were introduced to you as Barbie and Ken, you'd have a much easier time believing that than being told they were the nucleus of a blues band called In Layman Terms (www.3inlaymanterms.com). Yet, these two young, very good looking, well mannered, intelligent, sports playing, Ivy League looking siblings can get as low down and dirty as some of the best in the genre. Take it from me, there is no faking it at all on "Fake It Til I Make It" (Cole & Logan Layman, ASCAP). I've been a fan of theirs since I first saw them a few years back. It was in a club on Beale Street and the duo - maybe 14 & 15 at the time - handled the room like 60 year old seasoned veterans.
"Money" (Johnny Ray Light, BMI) is a song from a band that's been in the Mary4Music family since they formed back in 2008 - Planet Full Of Blues (www.planetfullofblues.com). The bands blues of choice is high energy, rhythm driven, horn powered blues backing up equally high energy, very soulful vocals.
Not only is "Good Man Gone Down" (Julius Ray Pitman, BMI) by Julius Pitman and the Revival (www.juliusrpittman.com) the disc's longest track but it's the most mesmerizing as well. It's nearly seven and a half minutes of a trance inducing conglomeration of: melancholy lyrics delivered by smooth yet riveting vocals; trippy organ chords; bewitching rhythm; and sensuously soft saxophone leads. I suggest you listen to this one by sitting back with your headphones on after you've poured yourself a snifter full of Grand Mariner (or whatever it is you take the edge off with). Feel free to thank me later.
The CD ends with the most humorous track of the bunch - "In Law Blues" (Shelly Thiss & The Mike Lucci Band, BMI) by The Mike Lucci Band (www.mikelucciband.com). So right about now, those of you who can't stand you in-laws are probably thinking this one may be somewhat relatable..... WRONG! You see, Shelly's met several very wonderful men and women who she felt would have made excellent mothers and fathers in law. That said, it's the process of them becoming her in-laws that has her petrified and that's having to marry their son.
Since this disc is for promotional purposes only, and the amount pressed was limited, it's not likely that many of you will be able to get your hands on a copy. On the other hand, please feel free to contact the individual bands about the possibility of obtaining a copy of their current releases.
Additionally, any day now, over 200 radio stations will be receiving a copy of "Virginia Blues Showcase" for airplay. Should you be one of those lucky recipients, we hope you'll give many of the tracks many amount of spins. When that happens, please send airplay lists to the disc's producer - Bobby BlackHat Walters - at bobby@bobbyblackhat.com.
As usual, should you make contact with any of this talented bunch, please tell them the Blewzzman sent you.


Peter "Blewzzman" Lauro
Blues Editor @ www.Mary4Music.com
2011 Keeping The Blues Alive Award Recipient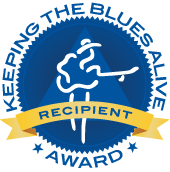 YFRM
"Young Fast Running Man"

By Peter "Blewzzman" Lauro © December 2016
Young Fast Running Man is a group of very talented, multi instrument playing musicians based in, Munich, Germany. The five male members of the group are two sets of brothers who include: Fabian Hertrich on lead & backing vocals; acoustic guitars, harmonica & brass; Gabriel Hertrich on electric guitars, mandolin, violin, bass & backing vocals; Johannes Hertrich on bass; Robert "Hubi" Hoffman on bass & backing vocals; and Michael "Air" Hoffman on drums, percussion & backing vocals. They are joined by Ella Priesnitz on lead vocals (on "The Usher"). "Young Fast Running Man" the CD, is the band's self titled release and all ten of the very interesting mix of traditional, rock, folk and country blues are the creation of Fabian.
From the opening acoustic guitar strumming, to the amazing instrumentation that soon followed, to the story being told, right down to the way it was told, everything about the disc's opening track - "Young Fast Running Man" - was immensely captivating. It was an all around flawless introduction to this brilliant band and it had me excited about what was yet to come.....exactly what an opening track should do. Musically, it had me thinking classic western movie soundtrack.
"The Usher", equally because of Ella's angelic voice and Fabian's masterful acoustic guitar performance, is one of the most beautifully performed tracks on the disc. For the most part, it's a delicate duet but by the tracks end; the vocals become much more powerful; the gentle picking becomes fierce strumming; a bold rhythm kicks in; and the song comes to an amazing climactic end. Wow! Sadly, this is the only time we get to hear Ella's beautiful voice.
Similar to the above mentioned track, "Jackhammer Blues" starts out as an acoustic solo with Fabian working his magic on acoustic guitar while softly blowin' harp. Then, right about midway through the track, Michael and Robert join in with the monster percussion and rhythm that validate the songs' title.
The bands motif is once again apparent on "George, Thomas, Abe and Ben". As with many of the other tracks it starts out sounding like an acoustic solo effort by Fabian then quickly turns into a smoker. It's highlighted by Gabriel's best work on electric guitar, outstanding lead and harmony backing vocals, powerful rhythm by Johannes and Michael on bass and drums, and of course, Fabian's always masterful acoustic guitar work.
The album closes with "Spanish Silence", another of it's most beautiful performances. It's a collaborative recital by Fabian and Gabriel on which the music created by the brothers on the acoustic guitar and the violin is hypnotically trance inducing.
Other equally good tracks on "Young Fast Running Man" include: "Little Thing", "Endless Time", "Down the Streets", "Somewhere In Between" and "Farewell".
With the band being located in Germany, I don't know what their feelings are about mailing CDS overseas, but I'm suggesting that my radio show readers do whatever it takes to get your hands on their music - your listeners will thank you. You can do this by contacting them through their website - www.youngfastrunningman.com. When you do so, please tell them their new fan the Blewzzman sent you.


Peter "Blewzzman" Lauro
Blues Editor @ www.Mary4Music.com
2011 Keeping The Blues Alive Award Recipient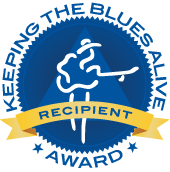 Ty Curtis
"Blame Me"

By Peter "Blewzzman" Lauro © December 2016
Although he now resides in Austin, TX, Ty Curtis' roots are in an area of the country that has an abundance of outstanding blues artists. No, I'm not talking about the Delta, I'm talking about the Pacific Northwest - and to be more specific - Oregon, the blues.....errrr I mean the beaver state. Over the close to twenty years I've been doing reviews, Oregon is by far the state that I've received the most submissions from. They've certainly got a good thing going on up there.
"Blame Me", is the fifth release by Ty Curtis. The disc contains ten original tracks that vary in blues styles, with most having one foot in rock. The players include: Ty Curtis on guitar and vocals; Tony Valdez on bass; Jerry Jacques on drums; Nick Jay on bass & Hammond B3; Dane Farnsworth on Hammond B3 & Moog; Jeff Bryant on Hammond B3 & Rhodes; and Carmelo Torres on percussion.
"Heaven Save Me" is one of the more relaxed tracks. It's a beautiful ballad that - coming from an artist not know for ballads - was beautifully sung and flawlessly done. This very soulful vocal performance put the spotlight on Ty's tender and emotional sides. Musically, Ty shines on several softly stinging guitar leads and the tracks heartbeat comes from the velvety smooth B3 grooves by Nick.
The very next track starts off in a similar way but it doesn't take too long for Ty to "Shake It Up". It opens with Nick, Jerry and this time Dane on the B3, providing a soft rhythm behind Ty's vocals, but as the track progresses, it aggresses as well. By it's end, it's become an all out smoker with a much more profound rhythm and blazing guitar licks.
Wanting to be about as diverse as one can be, Ty apparently had an "Urge And Temptation" to give Reggae a shot - and it was a heck of a good shot at that. With the help of some very impressive synthesizing by Dane, the guys pulled this one off quite nicely.
So for something to blow you away it's got to be pretty powerful, right? And from the rhythm, to the vocals, to the guitar leads, powerful is exactly the word I'd use to describe what I just heard on "Blow Me Away". This one's just Ty, Nick and Jerry giving you an audio definition of the term power trio.
The disc closes with what is surely it's most eclectic track - "Never Get My Love". Jerry and Nick have the opening rhythm giving it an R&B feel, which eventually gives way to Ty's guitar riffs turning it into an all out rocker, only to have Dane and Carmelo - on synthesizer and percussion - turn it into a good old disco beat. Call it what you will, as long as you're dancing when you do.
Other tracks on "Blame Me" include: "That Good", "Blame Me", "Back Again", "I Can Say" and "Who Are You?".
If Blues Rock is your blues of choice then you need to heed the words of BluesRockReview.com when they say "Blame Me" is a "great addition to any blues rocker's collection.
For more on Ty Curtis just go to www.tycurtis.net. Once there, you know the drill - as you always do, you're going to tell him the Blewzzman sent you.


Peter "Blewzzman" Lauro
Blues Editor @ www.Mary4Music.com
2011 Keeping The Blues Alive Award Recipient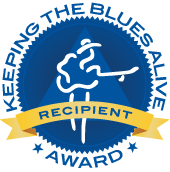 Click Here To Return To The CD Review Index
Click Here For The Blues Portal
Click Here For The Indie Portal
Click Here To Visit Our Music Gift Shop


---
Want your CD reviewed?
Click HERE to email us for information.






*All logos and trademarks in this site are property of their respective owner.
Additional content © 1998-2017 Mary4Music.com. All Rights Reserved.