Blues CD Reviews 68



Robert "Freightrain" Parker
"Freightrain Live"
By Peter "Blewzzman" Lauro © August 2016
Although "Freightrain Live" is Robert "Freightrain" Parker's debut release, by no means is he the new kid on the block. Quite the contrary, this seasoned veteran bassist has: toured with Rock Bottom, Sherman Robertson, Paul Reddick, Big Bill Morganfield and more; he's been the go to guy for the likes of Joe Beard, Kenny "Blues Boss" Wayne, Mike Morgan and many others while they performed in the Western New York area; and he's appeared on well over a dozen recordings by various artists. Now he's moved up front and center and doing a damn good job in the spot.
For this live performance, the band consists of: Robert on bass and vocals; Grace Lougen on guitar; Greg Leech on organ; and Damone A-Miracale Jackson on drums. Throughout the show, special guests include: Willie Haddath and Jony James on guitar; Robert's brother, Ken Parker on sax; Jim Bohm on trumpet; and Jeremy Keyes on harmonica. The disc includes eight cover tracks recorded live at The Sportsmen's Tavern in Buffalo, NY and an original, bonus studio track. Averaging over eight minutes per track, the nine tracks total over seventy-five minutes of pure listening pleasure.
The opening track is an instrumental titled "Cannonball Shuffle". It's a perfect way for the band to introduce themselves to their live, and listening, audience. It's a basic shuffle, with everyone in a tight groove and being individually highlighted as the lead gets passed around. And right about now, we're all wanting more.
Next up is "Up The Line" and on it we get to hear some lengthy individual skills in action. With it being quite the funky track, it's a gimme that Robert and Damone are just killing it on the bass and drums. With that said, it's the middle of the track where the sparks start to really fly. It begins with Greg cutting loose with over a two minute organ lead that turns into an all out organ/bass/drum orgy. Then, not to be outdone, Grace cuts loose with her own two plus minute guitar highlight and things just got even hotter. Super track.
Much of the same takes place on "Get Out Of My Life, Woman" with some of Roberts very soulful vocals added to all that funk...and I do mean funk. Midway through this one, Robert goes into a bass lead that's a total definition of the word.
When I saw that the credits listed Robert Parker as the writer of this next track I actually contacted him to dispute that fact. In an email, I expressly said "Robert, I don't believe you were the writer of "Barefootin". His reply was "You are right, it was written by the other Robert Parker and when I write a song I use Robert C. Parker". Funny! Now, about the performance. It's one of the two tracks that feature both Ken on the sax and Jim on the trumpet and adding those guys to this already monster rhythm section is crazy good. It's also one of the tracks that features Jeremy blowin' smoke out of the harp and Willie Haddath smokin' it on guitar. More great stuff.
So, "Live My Life Too Fast" being the last song of the live performance, ya think it rocked? Of course it did.....for the whole thirteen minutes. Along with it's usual masterful rhythm - still including the fabulous horns, what I'm hearing from Jeremy on harp has me searching the Internet so I can find out more about this maestro; and now, Jony James has joined the band and is doing tag team leads with Grace on several killer guitar leads. This had to be one hell of a show and I'm sure that everyone in the audience agreed. FYI, for those of you who may never have known his real name, this track was written by David York, a.k.a Rock Bottom.
Other tracks on "Freightrain Live" include: "Out Of Site, Out Of Mind", "Think It Over", "I Need Somebody" and "Club 48".
Thinking aloud here, should Robert "Freightrain" Parker take the steps to make this disc eligible for BMA consideration, we could very well see a name we've never seen before on the "Instrumentalist Bass" list.
For more on Robert and the band just go to www.robertfreightrainparker.com. As usual, please tell him his friend the Blewzzman sent you.


Peter "Blewzzman" Lauro
Blues Editor @ www.Mary4Music.com
2011 Keeping The Blues Alive Award Recipient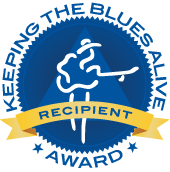 Kat Riggins
"Blues Revival"
Bluzpik Media

By Peter "Blewzzman" Lauro © August 2016
The first time I ever saw Kat Riggins perform I was totally blown away. It was as one of the Seville Sisters, the three piece backup singers for Otis Cadillac and the Eldorados. I recall thinking that I couldn't remember the last time anyone left as strong a first impression as she did - and no one has since, either. Immediately after the set ended I walked up to her and said - in these exact words - "You need to get yourself a good agent because young lady, you are a star. Be it as a singer, a model or an actress, you have a bright future ahead of you.". Kat Riggins is an incredibly talented, stunningly beautiful and absolutely sexy woman who's stage presence flat out demands, and gets, attention.
Since that day, I have: become very good friends with Kat; seen her perform about a dozen times with Otis Cadillac and the Eldorados featuring the Sublime Seville Sisters; saw her perform with her own group called Blues Revival; listened to her debut CD also titled "Blues Revival"' and with all that said, I now realize I nailed it when I called her a star. Kat baby, you rock!
Blues Revival, the band, consists of: Kat Riggins on lead and background vocals; Darrell Raines on guitars, keyboards and background vocals; George Caldwell on bass; Doc Allison on drums; and guest artist Stephen Hooper Lombardelli on sax on the opening track.
"Blues Revival", the CD consists of ten outstanding songs, of which eight are originals penned by Kat.
As Kat did way back when, the opening track, "Now I See (Ooh Wee)", is doing exactly what it's supposed to do - make a great first impression. Kat's vocals are powerful and soulful; Darrell's got me deciding if I like him better as a pianist or guitarist - but it's actually both; George and Doc have already established the fact that there will be lots of smokin' rhythm ahead; and the way he's blowing the hell out of that sax, Stephan has me disappointed that this is the only track he's on.
At their live shows, Kat explains that she wrote this song for Darrell because on it, he gets to "Wail Away" on his guitar.....and man he sure does a hell of a job of it. Lyrically, the song is being sung by a woman watching and listening to the guitar player. She wants to leave because she doesn't have a lot of money but if he's going to keep playing like that, she'll just stay and start a tab. You see, she knows his blues are going to touch somebody but she just don't know who they are. Then, by songs end, she knows just who they are. Real good stuff right here.
Although this song is indeed a cover, let me tell you here and now, Kat Riggins takes Sam Cooke's "Change Is Gonna Come" and makes it her own. With the band making beautiful music behind her she just takes this one and runs with it. There's a part in the song where Kat sings about changes in the world that have come that have directly affected her, and those of us who know her know exactly how happy she is for those changes having come. I can't hear this song without a tear appearing in my eyes, a lump appearing in my throat, then a smile appearing on my face. By far the best song on the disc and the very best seven minutes I'll have all day.
The other cover track, "Blues Is My Business" has become Kat's signature song. Simply because the blues IS her business and not only is business good but she's good at the business of blues as well. As mentioned earlier, George and Doc are again nailing the rhythm and Darrell is still wailing away on guitar.
Now some of you Netflix fans may think that orange is the new black but Kat knows that "Blues Is The New Black". Musically it's fast, furious and funky and vocally it's sassy as hell. I know the band had fun with this one and I'm sure the dancers will as well.
Other tracks on what I'm calling a "must have" CD include: "Good Girl Blues", "Queen Bee", "Murphy's Law", "Music Friend" and "The Devil Is A Liar".
Now I know that eventually, you will be hearing a lot more about Kat Riggins and Blues Revival so why not get a head start and be ahead of the game. You can do that by checking out her website - www.katriggins.com, liking her FB band page by searching Kat Riggins & Blues Revival and friending her on her FB page. Whichever you do, please tell her that her friend the Blewzzman sent you.


Peter "Blewzzman" Lauro
Blues Editor @ www.Mary4Music.com
2011 Keeping The Blues Alive Award Recipient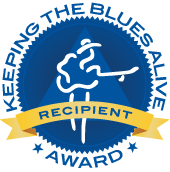 The Jordan Patterson Band
"The Back On Track Recording Project"
Flamingcheese Records

By Peter "Blewzzman" Lauro © July 2016
While Listening to "The Back On Track Recording Project" by The Jordan Patterson Project, just as the music was arousing my senses, the albums title was doing the same to my curiosity as well. I couldn't help but wonder that if this was the project that got him back on track, what was it - if anything - that caused him to get off track in the first place? As it turns out, there is a story line here.
With his career on the rise and his first release getting rave reviews from writers at all of the top blues publications, Jordan decided - in the middle of a tour - that he preferred a more stable life versus being on the road and never looked back.....until now.
Here it is, exactly twenty years since that first release and Jordan Patterson - much to our pleasure - is back on track with the "The Back On Track Recording Project". The album contains ten, all original tracks of rocking, contemporary blues.
Along with himself, on vocals and harp, The Jordan Paterson Band consists of: Darryl Romphf and Bobby Thompson on guitar and background vocals; Mark McIntyre on bass; and Benjamin Rollo on drums, percussion and background vocals. Special guests include: Skyler Jordan on background vocals; Darius McKinley on bass; Scott Galloway on keys; and Shawn Kellerman on guitar.
The disc opens with "Favourite Boy" and on it the guys came out swinging and never let up. From start to finish this one rocks. It's a song about a "toy" his obviously insightful mother got him as a little boy.
Hoping to also get a past relationship 'back on track', Jordan finds himself asking "Can We Fall In Love Again?" It's a ballad featuring soulfully sung sincere lyrics, harmonious backup vocals, tight rhythm and stinging guitar leads.
I won't do it , but if I were to use just two words to tell you why "You're My Girl" is my favorite song of the lot those two words would be Skyler Jordan. Her powerful backup vocals - which are more like a duet on this one - added to Jordan's powerful vocals, totally take the song to a much higher level. With that said, the band - with killer guitar and keyboard leads - is kicking it as well. I cannot play this disc without replaying this track four or five times.
Blues lyrics don't get any more serious than these: "If You'd Help Me Please, I'd be in debt to you for my life. See, I got myself a bad, bad break and I think I might take my life". Indeed, "If You'd Help Me Please" is the most serious blues song of the bunch. It's the closest thing you'll hear to traditional Chicago Blues and on it, Jordan's blowing harp as good as some of the best traditional Chicago Blues harp players.
On this track, Jordan makes somewhat of a public service announcement as he warns other men about a woman he calls the "Heartbreaker". As he graphically, and with much detail, describes the misery she'll cause you, he closes with a very matter of fact "Don't make that woman you're wife". Hey Jordan, is her name.....oh nevermind! Blues lyrics done in classic rock style.
Other tracks on "The Back On Track Recording Project" include: "She's Cool", "Living Without Your Love", "Play My Song", "Do You Believe?" and "Don't Take Me Down".
If you'd like to check it out, Jordan Patterson's website is www.jordanpatterson.ca. That's where you'll be able to find out what he's been doing for the last twenty years and some of the interesting people he was doing it for. And don't forget - please tell him the Blewzzman sent you.


Peter "Blewzzman" Lauro
Blues Editor @ www.Mary4Music.com
2011 Keeping The Blues Alive Award Recipient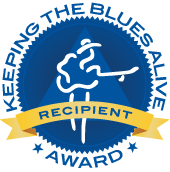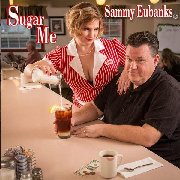 Sammy Eubanks
"Sugar Me"
Underworld Records

By Peter "Blewzzman" Lauro © July 2016
Since this is his fifth release, it appears that Sammy Eubanks has managed to fly under the Blewzzman's radar. With that said, "Sugar Me" impressed me enough to make sure I do try get my hands on the other four.
The album consists of ten tracks that include three originals and seven re-arranged covers. On it, Sammy Eubanks on vocals and guitar, is joined by: Darren Theriault on bass; Bob Britt and Matt Hauer on guitars; Chris Kimmerer on drums; and Reese Wynans and Scott Saunders on keyboards.
On the opening track, one of Sammy's originals, he tells us how - as a young boy - he was influenced by the records he heard his father playing. Artists like: BB King; Elvis; Johnny; Jerry Lee; Ray Charles; and his father himself, Jesse James Eubanks. As Sammy says it, "It's All Blues To Me". The guitar worshippers will love this one.
Having experienced most of the sexual revolution as a single man, I thought I pretty much heard - and even used - some of the craziest pick up lines of all time. With that said, when it came to walking up to a woman and saying; "You ought to 'Stop That Grinnin', drop some denim, let's get it on"; Sammy, and the late Skeeter Brandon (the songs writer), obviously had bigger balls than I do. Tell me Sammy, exactly how did that pan out? Fun, frolicking shuffle with Matt, Chris and Reese killing it on rhythm.
Sammy's rendition of "Blues All Morning" is a cornucopia of musical styles. The vocals are soulful, the rhythm's funky, the guitar leads are scorching and the beat will have you on your feet. The dancers will be all over this one.
"No Excuse For The Blues", is not only one of the discs best blues tracks but it features several performers at disc's best as well. Using some diverse vocal range, Sammy's on top of his game right here; rhythm wise, Chris is killing it on the drums; Reese is showing you why everybody wants him playing piano in their band; and although the guitarists are making no excuse for the blues, they're certainly cranking it out.
With country being another one of his favorite music genres, Sammy does a stellar job on Mark Collie's top ten hit, "Born To Love You". From the songs familiar, sing along lyrics; to the way they're being sung; to the outstanding acoustic picking; to the masterful slide guitar chords; this one is absolutely beautifully done.
Another of Sammy's originals is a track called "I'm Gonna Leave You". It's a clever track that plays on the "You can't fire me because I quit" and "You can't quit because you're fired" routine. You see, Sammy's woman is threatening to leave him but the way he sees it, he's leaving her if she doesn't come back.....and if he leaves she won't be coming back. Confused? Just like two tough guys threatening back and forth to kick each others butts but no one ever throws a punch, I don't think either one of these two really wants to leave. My advice? Get right to the make up sex and move on.
Other tracks on "Sugar Me" include: "I Just Wanna Make Love To You", "My Baby's Gone", "Sugar Me" and "It's My Life Baby" .
Sammy's website is www.SammyEubanksLive.com. Please pay him a visit and as usual, tell him the Blewzzman sent you.


Peter "Blewzzman" Lauro
Blues Editor @ www.Mary4Music.com
2011 Keeping The Blues Alive Award Recipient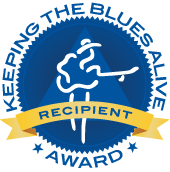 Crooked Eye Tommy
"Butterflies & Snakes"
Crooked Eye Records

By Peter "Blewzzman" Lauro © June 2016
"Butterflies & Snakes" is the debut release from Crooked Eye Tommy. When I first heard it, right after it's release in August of 2015, had I been a betting man my money would have been on it getting a BMA nomination in the "Best New Artist Debut" category and I was shocked when it didn't. Since the rules in that category were changed, allowing other than actual debut discs to be eligible, I guess that's become a tough nut to crack.
Crooked Eye Tommy consists of brothers Tommy and Paddy Marsh on guitars and vocals; Glade Rasmussen on bass; Tony Cicero on drums; Jimmy Calire on saxophones, piano & Hammond B3; Bil Bilhou on the Hamond B3; Becca Fuchs and Dan Grimm on backing vocals; and Jesse Siebenberg on steel guitar. "Butterflies & Snakes" contains eleven tracks of all original Marsh brothers music.
The opening track is the bands namesake, "Crooked Eye Tommy". It's a partially true and partially embellished story about a medical condition Tommy was born with which became the inspiration for the bands name - Amblyopia - or more commonly, Lazy Eye. The mythical part of the story tells of the laughter Tommy's condition drew at the hospital when he was born; and the truthful part of the story tells of six year old Tommy having to deal with getting rabies shots for thirty days in a row with that dreaded long needle. In each case, the moral of those stories is that someday the world will see just what a crooked eye can do. Excellent, well sung track featuring the brothers on acoustic, electric and slide guitars.
"I Stole The Blues" is a confession by Paddy as to how he learned to play the blues - he stole them. The larceny started the first time he heard "Hard Again" - the Muddy Waters album featuring Johnny Winter, Pinetop Perkins, Bob Margolin and James Cotton and it didn't stop there. He continued to pilfer from the likes of Albert King, T-Bone Walker, Jerry Garcia and more. The upside to this thievery is that although Tommy stole the blues, he's now ready to give them back, and from what I'm hearing he's doing that in spades. This one features some of the killer guitar leads you'd expect to hear from some of his victims - which we'll call his inspirations; outstanding rhythm from Glade and Tony on the bass and drums; and smokin' tenor saxophone riffs from Jimmy.
"Somebody's Got To Pay" is a modern day protest song. It's about government corruption and big money not only running the country, but ruining it as well. Along with a whole lot of us, the Marsh brothers know that "The way the world is today, somebody's got to pay". Besides the very true lyrics being very well sung, this one features Jimmy getting in several real keyboard and sax highlights.
So on this one Tommy's pissed at several government agencies but it's the Environmental Protection Agency that's got him "Mad And Disgusted" the most. I'm sure that with it's amusing banter and musical mayhem that this one's on the playlist at all the bands live shows. It's one of those frolicking sing along, dance along type songs that in addition to everyone loving to hear it, the band obviously loves playing it.
Unquestionably, this is my favorite track of the bunch so I'm sure I'll listen to it "Over And Over" again. The slowly sung, sensuous lyrics are delivered with intensity and emotion beyond compare; the rhythm is soothingly soft; the saxophone roams from a smooth, mood setting backdrop to a sultry, pulse rising lead; the guitar leads are chillingly arousing; and for about the last minute of the song, Becca's titillating background vocals take the song to a Pink Floyd level. This song of the year caliber track was seven plus minutes of pure blues ecstasy.
Since Paddy didn't confess to stealing from Jimmy Buffett, Duane Allman or Merle Haggard, I may have busted him right here because this one's got a bit of all of them in it. Growing up on country music and southern rock, Tommy and Paddy have always had a "Southern Heart" and they're doing a heck of a job showing it right here with excellent guitar, slide guitar and vocal harmony. Other tracks on "Butterflies & Snakes" include: "Come On In", "Time Will Tell", "Tide Pool", "Love Divine" and "After The Burn". To find out more about Crooked Eye Tommy, simply go to www.crookedeyetommy.com. And as usual, please tell them that the Blewzzman sent you.


Peter "Blewzzman" Lauro
Blues Editor @ www.Mary4Music.com
2011 Keeping The Blues Alive Award Recipient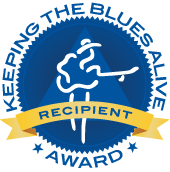 Bill Johnson
"Cold Outside"
Oxborough Music Co.

By Peter "Blewzzman" Lauro © June 2016





Prelude



Those of you who receive these review emails, those of you who regularly visit our website, and those of you who received copies of our "Mary4Music Presents: Keeping The Blues Alive" compilation CD series should be quite familiar with the name Bill Johnson.
- Back in 2010 we reviewed his "Still Blue" CD
- That same year Bill was awarded a "Blewzzy Award" for that CD
being my favorite of all the discs I reviewed that year, and a song
from that CD - "Half The Man" - earned Bill an additional "Blewzzy
Award" as my favorite song of over hundreds of songs from those discs.
- In 2012 that same song - "Half The Man" - appeared on the debut
"Keeping The Blues Alive Volume One" CD. - In 2015 another song of Bill's titled "Another One" appeared on "Keeping The Blues Alive Volume Seven" Now Bill's back with another dynamite disc and I just can't wait to tell you about it.



Review





On "Cold Outside" - his fourth release - Bill Johnson, on guitars and vocals, is joined by: Rick Erickson on bass; Darcy Phillips on piano & organ; Ross Hall on drums; Joby Baker on drums plus song on bass: and David Vest on piano. The disc contains eleven original tracks that include a well rounded mix of traditional, swing, rock, funk, soul and roots blues.

The disc opens with "Baggage Blues" and as the title seems to indicate, it's about a relationship involving some past hardships. To his regret, Bill's woman keeps handing him the baggage that someone else has given her...and it's starting to get quite heavy. Musically, it's one of the more straight up blues tracks. Rick and Ross are right in the pocket on the rhythm, David's smokin' on the piano and Bill slammin' out some blues on both the guitar and the vocals. Real great track.

Hit the floor dancers! As Bill say's "Don't call it jazz, it's my west coast blues. Ain't no outside notes, like Charlie Parker used". Yeah, he may be "one buck short of ten" but "Nine Dollar Bill" - and everyone else, for that matter - are killing it on this one. Relentless from start to finish.

His wife was sick while his mother was dying. He's at the end of his rope he's nearly finished tryin'. He couldn't find a job and he was close to hitting bottom. He tried to call his friends but it seems he hasn't got 'em. He even called his preacher but the preacher never called him back. The bank took his house he's bust and he's broken. He's in desperate need of a soul healer but the only friend he has is a drug dealer. Nobody really knows you when you're down, it's "Cold Outside". If any of these, or the rest of the bone chilling lyrics are true - and I happen to sadly know that some are - is it any wonder Bill Johnson sings the blues? Although there's somewhat of an eerie melody going on behind him, this track's pretty much all Bill. From the somber and heartfelt delivery of the melancholy lyrics to the intriguing sound of his slide guitar, Bill puts his heart and soul into one hell of a performance on this one.

This song opens with Bill saying "I've got an inclination for the blues and a natural ability to lose". Now that may be true but the man also has a "Natural Ability" to belt the hell out of the blues as well. He's at disc's best right here. His soulful vocals are as convincingly painful as his stinging guitar leads. Also at disc's best is Darcy. His seventy second piano and organ intro immediately had me knowing I'd be listening to some amazing blues....and indeed I did. Here's the Blewzzman's ultimate compliment Bill - not only do I think this song's the one to beat for this year's Blewzzy but it's song of the year material as well. You nailed this one, my friend.

This one's called "Makes A Fella Nervous" but it had this fella rockin & rollin'. Lyrically it's a song about paranoia and musically its a song about.....well.....paranoia. Rick, Joby and David are rockin' the rhythm on bass, drums and piano, Bill's rockin' out on guitar and the whole song just screams rock & roll. Rockin' good job guys.

"Driftin' and Driftin'" is easily the most beautiful song of the lot. It's a love ballad with a fifties and a bit of a country feel, and everything about it is perfect. The rhythm is totally relaxing, Bill's soft and emotional singing is transcending and his pickin' and strummin' on the National Resonator are flawless and masterful. At five and a half minutes, it's one of the disc's longer tracks but man I could have handled it being an hour and a half.

Other songs on "Cold Outside" include: "Night Train", "True Love", "Free From My Troubles", "Angry Guitar", and "Angeleen".

Right about now is when you should be going over to www.billjohnsonblues.com. While you're there, make sure you read his bio. The guy has played with so many of the genres giants you'll think you're reading the lineup of a month of blues festivals. And please, don't forget to tell him the Blewzzman sent you.



Peter "Blewzzman" Lauro
Blues Editor @ www.Mary4Music.com
2011 Keeping The Blues Alive Award Recipient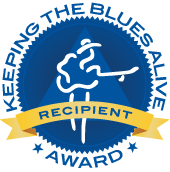 Bonefish Johnny
"Sings the Blues"
Neverglades Records

By Peter "Blewzzman" Lauro © June 2016
I met Bonefish Johnny back in the early nineteen eighties, shortly after I moved to Florida. Back then he was a part of several different bands that were constantly working on many various projects which always included the areas top musicians. Fast forward thirty-five years and other than getting older - and better - not a thing has changed. Johnny is still doing his thing, he's still doing it with nothing less than the best of band mates and he's still having a lot of fun doing it.
The nucleus of the band on Bonefish Johnny "Sings The Blues" consists of; John "Bonefish Johnny" Stacey on vocals and rhythm guitar; Jeff Renza, the discs producer, on drums and bass; and Bob Taylor on keyboards and percussion. Additionally, the very talented and recognizable list of special guests includes: Albert Castiglia on lead guitar; JP Soars on lead guitar; David Shelley on lead guitar and vocals; Nicole Yarling on vocals; Jack Shawde on lead and sitar guitar; Billy Vazquez on lead guitar; Kilmo Doome on bass; Jeff Watkins on sax solo; Raiford Starke on lead guitar; Cadillac Chuck on harmonica; and the horn section of: Tom McCormick, saxophone; Doug Michels, trumpet; Jason Pyle, trombone; and Jon Rose, horn charts.
The opening track - "Ego Trip" (G. Collins) - is a song that Albert Collins made popular right around the time I met Johnny. It's a funked up version featuring Billy killing it on lead guitar and masterful rhythm from Kilmo (bass), Jeff (drums), Bob (organ) and Bonefish (guitar). Interestingly, back around the period I've mentioned, all of the players on this track were part of a band called Kilmo and the Killers which was fronted by the bassman. As Bonefish says on the one sheet, "A collaboration going back decades".....is it any wonder that they sound so good?
For several reasons, "I Want To (Do Everything For You)" (J. Tex) is one of the disc's best tracks. It's a soulful number that features a dear friend to everyone on this CD - and so many more of us as well - the late David Shelly. On what I believe may be one of his last recordings, David sounds so damn good on the vocals and lead guitar that he just - as he did so many times before - put a great big smile on my face. Additionally, this is one of just two tracks that feature the outstanding horn section and that right there stepped it up a few notches.
Referring to it as the "albums centerpiece" I'm guessing this original song was one of Johnny's personal favorites. And once you hear it you just might agree. It features Johnny sounding great on the vocals as he solemnly, and openly, admits he's got "Issues"; Jeff, on both drums and bass, creating the funky rhythm groove; and Florida's favorite son, Blues Music Award nominee, Albert Castiglia, launching lightning bolts with his stinging guitar leads.
This one's called "Soulshake" (M. Lewis, M. A. Smith) but Nicole and the guys will have you shaking a whole lot more than your soul. Marvin and Tammi who? Sounding as good as any of those Motown Duets from back in the day, Nicole and Johnny are nailing it vocally. In the meantime - Jeff, Bob, and this time Jack on the guitars - are creating the ruckus responsible for all that shaking.
Now that the fast dancers have cleared the dance floor it's time to slow it down for the lovers, and "Last Night", a Little Walter track from 1954, is just the song to do it. The guys have got the retro sound down pat on this one. From what I'm hearing I'm going to suggest - and request - that Bonefish sing more of these slow ballads....he's obviously a natural at it. Although the rhythm on the track is basic, Jeff and Bob do a hell of a job making basic sound so beautiful and Cadillac Chuck - a perfect selection by Johnny for the harmonica spot - is proving he's listened to a Little Walter song or two in his time. With this one being just under three minutes, I was all over that replay button. Great job guys!
"Millions, Billions & Trillions" is probably not the amount of dough that Bonefish Johnny thinks he'll make off of this album but it is a very clever original song on which he energetically and freakishly takes jabs at the money mongers of Wall Street. It's an all out smoker with everyone in jam mode and it features another of Florida's break out guitarists, J P Soars, killing it with his fierce guitar leads.
If I had to use only two words that would sum up my feelings about "I Want To Get Next To You" (N. J. Whitfield) they would be absolutely beautiful. But I can use more so here goes. The opening minute to this song is so musically perfect that I replayed it a few times because it actually demanded I do so. It starts out with organ and piano work which Bob took me to church with then in came an incredible slide guitar lead which Raiford took me to heaven with. Then once I let the song continue to where Johnny started singing I was a goner. That's when the head phones went on, the volume was turned up, the song was once again restarted and for the first time in the last few days of chaotic violence around me, I was at peace. Thanks guys!
Because I know, respect and admire everyone who performed on this project I wanted to make sure I said something about the songs that each and every one of them had a part in. As it turns out, I not only accomplished that but I enjoyed it as well.
Other tracks on "Sings The Blues" include: "Break Every Mirror" (J. Stacey), "Band Doll" (J. LaCroix) and "Lost And Looking" (L. Jordan, J. W. Alexander).
To find out more about Bonefish Johnny, get your hands (and your ears) on a copy of the CD and tell him you heard his buddy the Blewzzman raving about him, just go to www.bonefishjohnny.com.


Peter "Blewzzman" Lauro
Blues Editor @ www.Mary4Music.com
2011 Keeping The Blues Alive Award Recipient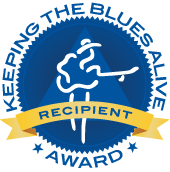 Markey Blue
"The Blues Are Knockin"
SoulOSound Records

By Peter "Blewzzman" Lauro © June 2016
Career wise, Jeanette Markey and Ric Latina have individually traveled down many different roads. But since joining forces in 2013, those roads have merged into one. And since that is the very road that runs through our "blues community", that's a good thing for us residents.
With all the good things I've heard that have happened to this duo since "Hey Hey" - their last release, and now hearing the fantastic music on "The Blues Are Knockin", I'm thinking it's safe to say that Markey Blue will indeed be a force to be reckoned with in the genre.
Joining Ric, on the guitar and Markey, on the vocals & percussion, are a bunch of talented musicians that have worked with the duo on several projects in the past. They include: Chris Tuttle on keyboards and B3 organ; Mike Maiocco on second keyboard on a track; Dana Robbins on saxophones; Jim Williamson and Scott Ducaj on trumpet; Truman Virden, Randy Coleman and John Marcus on bass; Dion Clay, David "Smitty" Smith, Tom Larson and Rodney Ledbetter on drums; and Jim Klinger on extra bass drum & cajun overdubs on a track. The CD contains ten tracks of all original music and it's dedicated to the late Rand Chortkoff of Delta Groove Records. Rand meant a lot to Ric and Markey, and to most of us as well.
As a tribute to him, "Be My Train" is done in the style of the legendary Little Milton. It's a soulful and funky number featuring Chris (B3), Dana (saxes), Jim (trumpet), Truman (bass) and Dion (drums) creating the fierce rhythm; Ric rockin' on guitar; and Markey being quite sassy and having lots of fun with the vocals.
Exactly two seconds and two guitar notes into the title track, I was already thinking I was probably listening to my favorite song of the lot. Then Ric unleashed some scorching blues guitar riffs, Markey started belting out some gut wrenching slow blues and "The Blues Are Knockin" knocked me right into blues heaven. I've know Markey a long time, have all of her recordings and have seen her live more times than I can remember and without a doubt, this is the best I've ever heard her sound. This is the blues at it's very best.
"Lay down, Lucille. Your papa's gone away." That's the opening line to "Lay Down Lucille" a song Ric and Jeanette wrote in which they pay homage to the late, great B. B. King. As sad as that sentence made me feel as I was typing it, by the end of the song I was actually feeling good. It's a well written, well done song using several titles of the king's songs in several of it's verses. This one's a musical smoker with Dana and Jim blowin' the hell out of the horns; John and Tom kickin' it on the bass and drums; and, as they do on every track, Ric and Markey nailing it on guitar & vocals.
This love song features Markey emotionally singing heartfelt lyrics to someone, and these feelings she's expressing are her way of saying "This Is Me Missing You". It's a beautifully sung song on which she showcases her soulful side and enormous vocal range. This time it's Truman on the bass; Dion on the drums; and Chris & Mike on the keyboards; that are responsible for the exquisitely delicate rhythm.
For my take on "Worries", I could just say "ditto what I said about the title track." Once again, these are the kind of blues I can listen to all day long. When I hear this kind of stuff - slow scorching blues, piercing guitar leads, and intense vocals that are just belting the hell out of the blues - the hair on my arms stands up. As with the title track, this one's worthy of my "this is song of the year material" compliment.
Other tracks on "The Blues Are Knockin" include: "I'll Wait For You", "That Ain't Good Enough", "Cold Outside", "Cash Is King" and "Nobody's Fool".
For more on Markey Blue, simply go to www.MarkeyBlue.com. While you're there, in addition to telling them that the Blewzzman sent you please make sure you read about some of those "good things" that I mentioned have been happening to them of late. Ric Latina and Jeanette Markey are truly on a roll.


Peter "Blewzzman" Lauro
Blues Editor @ www.Mary4Music.com
2011 Keeping The Blues Alive Award Recipient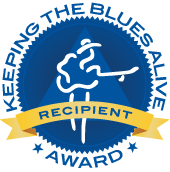 Billy Hamilton & The Lowriders
"Pay Some Money"
AMI Records

By Peter "Blewzzman" Lauro © May 2016
During his forty-five years in the business, Billy Hamilton's been around the block his share of times. As a matter of fact, he's been around the world a bunch of times as well. After releasing his first three albums in the states, in 2006 Billy packed his bags and headed off on a European tour and he didn't return until 2011. Now that's one heck of a road trip. During those five years he wound up touring the European continent twelve times and releasing his fourth album over there as well.
His newest recording, released in March of this year, is titled "Pay Some Money". The disc contains fourteen tracks and other than just two covers, the rest are all originals. It features: Billy Hamilton on vocals, harp and rhythm guitar on one track; Jeff Long on piano and Hammond organ; Tommy Long on guitar; Don Hacker and Steve Schmitt on bass; Lynn Long on drums and percussion; William Brian Hogg on sax solos; Emily Sierra on baritone, alto and tenor saxes; and Angela Combs on backing vocals.
The lyrics on the opening and title track are brutally honest and they go something like this: "Well we don't want to play no benefits, we take all the money that we can get. The old bus needs some gasoline, I ain't got no more guitar strings. You got to "Pay Some Money" to let me play the blues." They continue to describe that a big tip jar is nice and so are beers at half price along with selling merchandise. But the bottom line is that Billy's tired of making do with the same amount of money he made in 1972, so pay him some damn money and let him play the blues. Amen! Musically, it's a swingin' shuffle that features hard driving rhythm, smokin' sax and piano leads and very well done lead and harmony vocals. This is what's called making an impressive first impression.
Seeing a fine ass thing in a tiny skirt with a silly boy in a white T-Shirt has Billy wondering what ever happened to the "Fancy Man"? As a matter of fact, heed his advice: "When that boy comes to get you for the high school dance, you better peak out the window and sneak a glance. Pants falling down and shoes untied, you tap on the glass and wave goodbye". Another cleverly written track with Billy and Angela nailing the lead and back up vocals and the band laying down a funky dance beat led by the rhythm and percussion from Don and Lynn.
Come let's stroll, stroll across the floor.
Come let's stro-oh-oh-oll, stroll across the floor.
Now that's not how this one goes lyrically but from the opening notes I was wanting to stro-oh-oh-oll, stroll across my floor. This fifties sounding flashback is actually called "Don't Waste Your Time" and I didn't waste any of my time when it came to hitting replay oh-oh-over and oh-oh-over again. Amazingly, Don, Lynn and Jeff aren't doing anything fancy on the piano, bass and drums and yet they make "not doing anything fancy" sound so masterful. Once again - and at the risk of sounding redundant - Billy and Angela are magical together on the vocals. Side note to Billy - keep her around for the next CD...PLEASE!
They can put you in a school house, a university or a big academy; but you don't know nothing until you pay some dues; You ain't "Never Gonna Learn (Until You Lose)". Yet, more good advice from Billy. Until now, I haven't heard much harp blowin' but I'm liking what I'm hearing on this one. What? What did you say? I didn't say anything about the vocals? Yes, they're nailing them.
"Bad Man's Babies" is the disc's most traditional, slow blues number. With that said, in addition to Billy belting out the blues on the vocals and the harp, Tommy's kicking ass on some scorching blues guitar licks.
Since he's here singing about it, I'm guessing that the woman Billy's singing about on "Barroom Gasoline" isn't or wasn't his woman. Either that or he's a real light sleeper. You see, it's a song about a woman who gets a bit ornerey.... errrr make that a bit murderous.... once she has a drink or two. With this smoker being about a raucous woman in a rowdy environment, the bands in the right frame of mind creating a ruckus of their own.
Other tracks on "Pay Some Money" include: "One More Day In Prison Blues", "It Hurts", "Fever", "Big Mama's House Band", "Donna Rae", "Something Is Wrong", "Use Me" and "No Shame in My Game".
This is the part of the review where I give you the bands website - www.thelowridersband.com - and suggest you head there to find out more about the band, get your hands on some of their music and ask you to tell Billy that the Blewzzman sent you. With that said, I'm heading there right now myself. Since this was my first Billy Hamilton & The Lowriders CD, I want their others as well.


Peter "Blewzzman" Lauro
Blues Editor @ www.Mary4Music.com
2011 Keeping The Blues Alive Award Recipient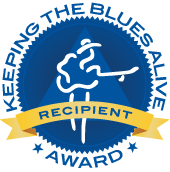 L. C. Williams and The Driver
"In Another Bar"
Self Released

By Peter "Blewzzman" Lauro © May 2016
L. C. Williams and The Driver are a four piece blues band from Maine who now spend a good share of time in Florida. "Snowbirds", as us Floridians would say. They consist, of course, of L. C. Williams on harp and vocals, with the members of The Driver being: Trent Souder on guitars and vocals; Ben-jamin Sudano on bass; and Jim Mackey on drums. Any "Maine-iacs" reading this may remember that back in the day, the band started out as The Blood Orange Martinis.....sure, I'll have one.
The bands debut album is titled "In Another Bar", and at a fast glance of the CD cover, those of us familiar with Beale Street in Memphis can probably name a dozen of those bars. The disc features twelve tracks of which eleven are originals penned by Trent Souder and Lauren Williams.
"Let's Ride" sounds like something Lauren might say to The Driver to kick off the song, but it's also the title of the disc's opening track. BTW, if it was indeed a command, the band delivered. The rhythm's hard driven, the guitar leads sizzle and Lauren is firing from both barrels with her blazing harp and powerful vocals.
Unlike above, "Stop For A While" is not something the band's being told. On this one, the pace switches gears to a slower groove and the vocals switch over to Trent and a deeper sound. Being a more traditional style song, it includes killer blues guitar licks and smokin' harp leads.
"Missing Lester" is an intense instrumental with everyone right on the musical mark. Besides killing it on the bass and drums, the mix on this one is so good that it sounds like Ben and Jim are right here in the room with me; saying Trent's dazzling on the guitar is a gross understatement; and from what Lauren's blowing through the harp, I'm thinking this is what harmonica maestro and instructor Adam Gussow may have been listening to when he claimed that "L. C. Williams has the best tone of any female harp player I've ever heard". This one's the disc's replay special - I'm on number six right now.
With this next track I could easily tell you it's name and be able to forego any further commentary. Although I won't, I will keep it short and sweet and you'll get the point. Whammer Jammer had a baby and they named it "Harp Thing". End of story!
"Paradise" is another dynamite track. It's a five and a half minute track that's kind of broken down into several different parts. The first portion is all Lauren blowin' the hell out of the harp, and with the band in a killer groove behind her, I was actually hoping the song was an instrumental. Then she starts singing and all of a sudden, with all of her style changes and vocal range, I was now happy it wasn't. The next portion is all Trent. With the rhythm guys having never left the pocket, he unleashes a lengthy assault on his ax which I also never wanted to end - that is until Lauren started belting it out once again and ultimately closing with a second harp attack. Wow!
"Let's Try Again" has somewhat of a nostalgic vibe to it. With it's relaxed beat and Lauren's sultry, romantic mood inducing vocals, the slow dancers will be all over this one. Additionally, with Trent backing up his own stinging guitar leads with some equally good rhythm, it's one for the guitar lovers as well.
Other tracks on "In Another Bar" include: "One Way Ticket", "This Was Nice", "Rollin' and Tumblin'", "In Another Bar", "Ain't Worried" and "Storm Clouds".
Although I'm not familiar with the blues scene up in Maine, I do know that it's thriving in Florida. With that said and from what I just heard, L. C. Williams and The Driver will soon be right in the thick of it.
To learn more about the band, their website is the place to go..... www.lcwilliamsandthedriver.com. As usual you'll tell them it was the Blewzzman who sent you.


Peter "Blewzzman" Lauro
Blues Editor @ www.Mary4Music.com
2011 Keeping The Blues Alive Award Recipient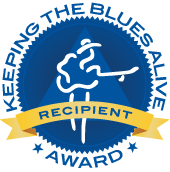 Guy King
"Truth"
Delmark Records

By Peter "Blewzzman" Lauro © April 2016
Prelude
Every once in a while I'll read something in the liner notes of a CD jacket that pays such homage to the artist and/or the recording, that I feel compelled to share it with my readers by including it in my review. The following is a paraphrased excerpt of what collaborative autobiographer David Ritz had to say in those notes.
For months, David sat in the upstairs office of Legends working with Buddy Guy on his autobiography - all while one bluesman or another played downstairs. One night, in the middle of a conversation, Buddy cut David off and said "There's someone playing I want you to hear". When asked "Who?", Buddy replied with "A cat from Israel. He's got all Albert Kings licks down with licks of his own as well. Man, you gotta hear him, his name is Guy King". After going down and watching him bring down the house while bringing the crowd to their feet, Buddy turned to David and said "Told you so". A lot more transpired afterwards, but just as I am after having heard Guy King for the first time myself, from that moment on David was a fan as well.


Review
Since 2009, "Truth" is Guy Kings fourth release. Spanning nearly eighty minutes, the album contains fifteen songs of which four are originals - with three of those co-written by David Ritz. The music is indeed blues but don't let Buddy's Albert King reference point you too far in that direction. The songs are a good mix of soul, pop, jazz and of course some good ol' straight up styles of blues.
Joining Guy King, on vocals and guitar are: Amr Marcin Fahmy on Rhodes & B3 organ; Jake Vinsel on bass; George Fludas on drums; Marques Carroll on trumpet; Christopher Neal on tenor sax; Brent Griffin Jr. on baritone sax; with Sarah Marie Young, Kiara Shackleford and Jihan Murray-Smith on background vocals.
"My Happiness" (G. King, D. Ritz) is a wonderfully done vocal duet between Guy and Sarah Marie Young. If there was ever a more hybrid presentation of a song, I've not heard it. The vocals have a pop vibe, the instrumentation has a jazz standard feel and it's sung like something you'd hear at a theatrical performance. I could listen to a dozen more like this, Guy...hint...hint...hint!
"It's About The Dollar Bill", is a similar but more soulful style number. Guy - with his smooth, cool singing style and amazing range - is once again impressive on the lead vocals. Then in come the ladies on the melodic background vocals and it all goes up another notch. In the meantime, with some excellent guitar leads, tight rhythm and fiery horns, the band's creating some magic as well.
First thing in the morning and the blues are on your tail.....thus starts "A Day In The Life With The Blues" (G. King, D. Ritz). This one's about as upright as straight up blues can get. As a matter of fact, I'm thinking it's even money that this may have been the song that sent Buddy and David bolting from the office down to the stage. Slow and passionate vocals; scorching blues guitar licks; piercing trumpet notes, sultry sax chords; and a steady, relaxed rhythm; sounds to me like the ingredients to a perfect blues song. It was!
Sandwiched in between Guy and the ladies opening and closing the track with their amazing lead and harmony backup up vocals, it's the band that are "Cooking In Style" on this one. That's where an amazing two and a half minute instrumental takes place that I'll put up against any jazz ensemble. Jake and George are nailing it on the bass and drums; Marques' trumpet leads are jolting; Amr is electrifying on piano; and Guy's got his own guitar concerto going on. After replays, this phenomenal four minute track turned into a phenomenal forty minutes of pleasure for this listener.
When Guy King says "I Got A Right to Sing The Blues", it won't take more than to listen to him sing this one to make you a believer.
One of Guy's most impressive vocal performances is on a track titled "There Must Be A Better World Somewhere". It opens with the band softly playing behind him as he boldly, confidently, soulfully and articulately belts the hell out the vocals. It was reminiscent of the way a younger B. B. would send chills through your body as he stood there shouting out the blues. It probably wasn't a coincidence that his guitar work was reminiscent of that other King as well. Wow!
As amazing as the vocals have been throughout the disc, the instrumentation has been as well. With that said, this is the perfect time to mention "King Thing", an instrumental. Although there's nothing "basic" about it, it's basically Guy and the guys doing what they've done all disc long - make absolutely wonderful music. It's a swinging shuffle where Guy could arguably be at disc's best on guitar.
Other tracks on this must hear album include: "The Same Thing That Can Make You Laugh (Can Make You Cry)", "Truth", "See Saw", "Hey Now", "Bad Case Of Love", "Something's Wrong", "If the Washing Don't Get You (The Rinsing Will)" and "One Hundred Ways".
If, like me, you've been unfamiliar with Guy King, then you need to hurry over to www.guyking.net and change that. When you go, please tell him his newest big fan the Blewzzman sent you.


Peter "Blewzzman" Lauro
Blues Editor @ www.Mary4Music.com
2011 Keeping The Blues Alive Award Recipient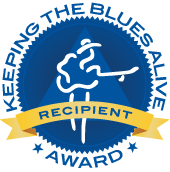 Val Starr & The Blues Rocket
"Woman On A Mission"
Valerie Starr Ellis Music

By Peter "Blewzzman" Lauro © April 2016
From way back when I was a kid listening to my dad play his Ella, Dinah, Sarah, Nina and Billie records, right up through my current involvement with the National Women In Blues organization, I have always been an avid fan of the ladies of song. And with so many excellent female blues artists out there, that list of ladies continues to grow. With that said, having recently discovered Val Starr, I'd like to officially welcome her to that list.
On their third release - "Woman On A Mission" - Val Starr and the Blues Rocket consist of Val Starr on vocals and rhythm guitar; John Ellis on bass and backup vocals; Frankie Soul on lead guitar; and Paul Farman on drums. Special Guests on the project include: Guyle Tabor and Rick Meyer on drums; Marty Deradoorian on sax; Todd Morgan on Keys, electric piano and organ; and Horacio Socarras on congas. The CD contain's twelve all original songs (plus a bonus Christmas song) that encompass a wide range of blues styles.
Reasons for having the blues are generally gender-less. Your lover leaving you; money; whiskey; gambling; and even stormy weather, are common causes for the blues that affect men and women alike. But there is a reason for having the blues where the ladies seem to have cornered the market. I'll let Val explain....."Listen up ladies to the story I tell, all about the night I was in high heel hell. They sure look pretty, yes they do, but everyone of you has had the "Bad Shoes Blues". The rest of the clever and painfully truthful lyrics easily fall under the "you've got to suffer if you want to sing the blues" umbrella. Musically is a smoker. John and Paul are tighter on the rhythm than those shoes Val's melodically complaining about and Frankie's killing it on the blues guitar leads.
Having just mentioned whiskey as an inducer of the blues, this next song - "The Boozin' Blues" - makes for a perfect segue. With the Blues Rocket doing pretty much the same thing musically - blasting the hell out of the blues - it's Val's convincingly painful and range roving vocals that highlight this one.
On the title track, Val's a "Woman On A Mission"; and with that mission being to rock you tonight, this is just the song to do it. Trust me - it had me rockin'. From start to finish, John - who's at discs best on the bass - and Rick on the drums, are absolutely relentless on the rhythm. That, along with Val - who's got her motor running on vocals - will definitely complete the mission.
Since you're already up and rockin', don't sit down just yet. If that last one didn't kick your ass, then "My Baby" will. This one's an all out, no holds barred, roof raiser. With Frankie flat out destroying it on guitar, along with Todd fanning that fire with some crazy organ chords, this one's not for the faint of heart.
Would you like to hear a song with some great lead and backup vocal harmony and a catchy chorus line (Val & John); smooth, toe tappin' rhythm (John & Paul); dynamite piano playing (Todd); and several hot guitar leads (Frankie)? Then just pop in the disc and go straight to track six. Yep, "It's As Easy As That".
It's probably because of my belief that adding a saxophone or a piano to an already good blues band makes the band even better that "The Blues Is Not A Color" is my favorite track - it has both. With that said, Marty and Todd - who are kicking it on the sax and piano - are a welcomed addition to an already very talented bunch. Vocally, Val's got this very cool stuttering effect going on as she's belting out the bababababalues.
Other tracks on "Woman On A Mission" include: "Yesterday's News", "Steppin' Outside The Zone", "Worth The Cost", "None Of My Business", "Mr. Distraction", "Baby You're Not True Blue" and the bonus track titled "Spending Christmas With The Blues".
Since this is my first introduction to Val Starr's music, I'm not quite sure exactly where she is on the blues map. However, like the names of cities printed on maps, "Woman On A Mission" may just turn Val Starr into Val Starr.
For more on this dynamic, contemporary blues artist just go to www.valstarrandthebluesrocket.com or like her on Facebook at www.facebook.com/valstarrandthebluesrocket. Once you do, please tell her the Blewzzman sent you.


Peter "Blewzzman" Lauro
Blues Editor @ www.Mary4Music.com
2011 Keeping The Blues Alive Award Recipient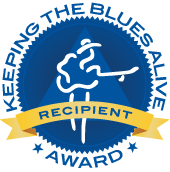 Peter "Blewzzman" Lauro
Blues Editor @ www.Mary4Music.com
2011 Keeping The Blues Alive Award Recipient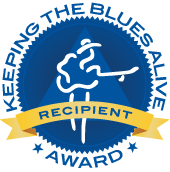 Click Here To Return To The CD Review Index
Click Here For The Blues Portal
Click Here For The Indie Portal
Click Here To Visit Our Music Gift Shop


---
Want your CD reviewed?
Click HERE to email us for information.






*All logos and trademarks in this site are property of their respective owner.
Additional content © 1998-2016 Mary4Music.com. All Rights Reserved.