Blues CD Reviews 67



Billy Hamilton & The Lowriders
"Pay Some Money"
AMI Records

By Peter "Blewzzman" Lauro © May 2016
During his forty-five years in the business, Billy Hamilton's been around the block his share of times. As a matter of fact, he's been around the world a bunch of times as well. After releasing his first three albums in the states, in 2006 Billy packed his bags and headed off on a European tour and he didn't return until 2011. Now that's one heck of a road trip. During those five years he wound up touring the European continent twelve times and releasing his fourth album over there as well.
His newest recording, released in March of this year, is titled "Pay Some Money". The disc contains fourteen tracks and other than just two covers, the rest are all originals. It features: Billy Hamilton on vocals, harp and rhythm guitar on one track; Jeff Long on piano and Hammond organ; Tommy Long on guitar; Don Hacker and Steve Schmitt on bass; Lynn Long on drums and percussion; William Brian Hogg on sax solos; Emily Sierra on baritone, alto and tenor saxes; and Angela Combs on backing vocals.
The lyrics on the opening and title track are brutally honest and they go something like this: "Well we don't want to play no benefits, we take all the money that we can get. The old bus needs some gasoline, I ain't got no more guitar strings. You got to "Pay Some Money" to let me play the blues." They continue to describe that a big tip jar is nice and so are beers at half price along with selling merchandise. But the bottom line is that Billy's tired of making do with the same amount of money he made in 1972, so pay him some damn money and let him play the blues. Amen! Musically, it's a swingin' shuffle that features hard driving rhythm, smokin' sax and piano leads and very well done lead and harmony vocals. This is what's called making an impressive first impression.
Seeing a fine ass thing in a tiny skirt with a silly boy in a white T-Shirt has Billy wondering what ever happened to the "Fancy Man"? As a matter of fact, heed his advice: "When that boy comes to get you for the high school dance, you better peak out the window and sneak a glance. Pants falling down and shoes untied, you tap on the glass and wave goodbye". Another cleverly written track with Billy and Angela nailing the lead and back up vocals and the band laying down a funky dance beat led by the rhythm and percussion from Don and Lynn.
Come let's stroll, stroll across the floor.
Come let's stro-oh-oh-oll, stroll across the floor.
Now that's not how this one goes lyrically but from the opening notes I was wanting to stro-oh-oh-oll, stroll across my floor. This fifties sounding flashback is actually called "Don't Waste Your Time" and I didn't waste any of my time when it came to hitting replay oh-oh-over and oh-oh-over again. Amazingly, Don, Lynn and Jeff aren't doing anything fancy on the piano, bass and drums and yet they make "not doing anything fancy" sound so masterful. Once again - and at the risk of sounding redundant - Billy and Angela are magical together on the vocals. Side note to Billy - keep her around for the next CD...PLEASE!
They can put you in a school house, a university or a big academy; but you don't know nothing until you pay some dues; You ain't "Never Gonna Learn (Until You Lose)". Yet, more good advice from Billy. Until now, I haven't heard much harp blowin' but I'm liking what I'm hearing on this one. What? What did you say? I didn't say anything about the vocals? Yes, they're nailing them.
"Bad Man's Babies" is the disc's most traditional, slow blues number. With that said, in addition to Billy belting out the blues on the vocals and the harp, Tommy's kicking ass on some scorching blues guitar licks.
Since he's here singing about it, I'm guessing that the woman Billy's singing about on "Barroom Gasoline" isn't or wasn't his woman. Either that or he's a real light sleeper. You see, it's a song about a woman who gets a bit ornerey.... errrr make that a bit murderous.... once she has a drink or two. With this smoker being about a raucous woman in a rowdy environment, the bands in the right frame of mind creating a ruckus of their own.
Other tracks on "Pay Some Money" include: "One More Day In Prison Blues", "It Hurts", "Fever", "Big Mama's House Band", "Donna Rae", "Something Is Wrong", "Use Me" and "No Shame in My Game".
This is the part of the review where I give you the bands website - www.thelowridersband.com - and suggest you head there to find out more about the band, get your hands on some of their music and ask you to tell Billy that the Blewzzman sent you. With that said, I'm heading there right now myself. Since this was my first Billy Hamilton & The Lowriders CD, I want their others as well.
Peter "Blewzzman" Lauro Blues Editor @ www.Mary4Music.com 2011 Keeping the Blues Alive Recipient





Shaun Murphy
"It Won't Stop Raining"
Vision Wall Records

By Peter "Blewzzman" Lauro © April 2016
"It Wont Stop Raining" is Shaun Murphy's latest release and although Shaun's boundaries have been without borders when it comes to genres, this one is all about the blues. It's a collection of eleven songs that include a handful of covers and a handful of previously unrecorded tracks written by current band members and members of a band the disc's producer - T C Davis - was once a part of. Although Shaun didn't have a hand in penning the songs, she performed them like she owned them. She knows no other way.
Joining Shaun, on the vocals, are: Tom DelRossi on drums; John Marcus on bass; Kenne Cramer & Shawn Starski on guitar; and Larry Van Loon & John Wallum on keys.
The disc opens with a smoking shuffle called "Spreadin' The News" (Al Jacquez). With everyone nailing it, there couldn't have been a better way to kick things off. Tom and John M. are so on the rhythm that I'm expecting I'll be hearing a lot more like this from them, Kenne and Larry have the guitar and keyboards on fire and Shaun - who's range roaming in sometimes smooth then sometimes scratchy styles - is belting the hell out of it vocally. Oh yeah!
"Running Out Of Time" (Corky Newman) totally rocks and that's got a lot to do with the feverish beat Tom's laying down on the drums, the ferocious guitar licks Shawn's putting out and Shaun's intensely powerful vocal delivery. Damn, can she hold those notes!
You may own the moon and stars or your own money tree, you're still gonna pay with pain and scars 'cause nobody rides for free. Everybody "Pays The Price Of Love" (S. Starski, K. Cramer). Sadly realistic lyrics beautifully song by Shaun with Tom and John W. providing the pulse on drums and organ.
The answer to this question - "Hey Baby (Don't You Remember Me)" (T. Szell, M. Osborn) would probably be "No" - even if it's a lie. Leaving a woman with a mortgage and four hungry mouths to feed is something every loser would surely want to try to forget. Fiery rhythm and fiery guitar leads by Kenne are quite the accompaniments for Shaun's fiery vocals. Sounds like she's ready to kick this losers ass...and rightfully so.
This one's called "That's How A Woman Loves" (EG Kight) and this is how a tender ballad like this is supposed to be sung. I may have said this in one of my reviews of another of Shaun's releases, but heck, it's worth repeating - I'd love to hear a complete album from Shaun featuring nothing but slow, bluesy, love and/or torch songs. This is as good as it gets.
It took exactly the first three seconds of the song and the first three notes on Kenne's guitar to have me thinking I was about to hear what could be my favorite song of the bunch - and I was right. Slow blues with a few scorching guitar leads, precision rhythm and powerful, soulful, emotional vocals. There's no questioning Shaun's sincerity as she pleads "I Need Your Love So Bad". This is how you play and sing the blues.
Other excellent tracks on "It Wont Stop Raining" include: "Your Husband Is Cheating On Us" (Denise LaSalle), "Happy With The One I Got Now" (EG Kight, J. Neel, J. Cotten), "It Won't Stop Raining" (R. Sharp, L. Carroll), "I Hate The Blues (But the Blues Sure Seems To Love Me)" (C. Anderson, J. Glass) and "Fool For You" (C. Newman).
To get your hands on a copy of "It Wont Stop Raining", find out where she's playing, read her storied bio and tell her that her friend the Blewzzman is once again raving about her, visit Shaun Murphy at www.shaunmurphyband.com. The album us also available on iTunes and Amazon, as of today!!
Peter "Blewzzman" Lauro Blues Editor @ www.Mary4Music.com 2011 Keeping the Blues Alive Recipient



Peter "Blewzzman" Lauro
Blues Editor @ www.Mary4Music.com
2011 Keeping The Blues Alive Award Recipient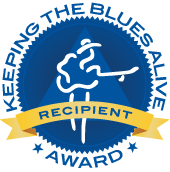 Shari Puorto
"My Obsession"
Little Lightning Productions

By Peter "Blewzzman" Lauro © April 2016
Shari Puorto's fourth release is titled "My Obsession", and it doesn't take more than a quick peek at the jacket's photos of her very fashionable and flamboyant accessories - especially the one on the disc itself - to know what that obsession is.
Along with Shari, on lead and background vocals, the album features some monster music makers: Tony Braunagel, the projects producer, on drums: Johnny Lee Schell on lead & rhythm guitars, bass & background vocals; Jimmy Vivino on lead guitar; Steve Fischer on lead & slide guitar; Johnny Hawthorne on guitars and lap steel; Mike Finnigan on B3 organ, piano & background vocals; Barry Goldberg and Jim Pugh, also on piano; Bob Glaub on bass; Raymon Yslas on percussion; Darrell Leonard and Joe Sublett on horns; and Kenna Ramsey and Julie Delgado on background vocals.
The recording contains eleven original songs co-written by Shari and a cover of one of the most beautiful songs ever written - "When A Man Loves A Woman".
Seven rooms of misery, seven rooms of gloom; a room painted black with a feeling made of doom; the devil joins her as she opens the door and there's a black cat moving across the floor......and it gets worse. Welcome to the "Home Of The Blues". From start to finish, the pace is frantic. Shari's belting the hell out of the eerie lyrics, Tony and Bob have an intense rhythm thing happening and Mike and Steve are creating a riveting, spooky effect on the organ and slide guitar. That's okay Shari, I don't need the address.
The word sobriety is generally associated with an addiction, and most commonly those addictions are to alcohol, drugs, gambling or sex. With that said, when Shari boasts of being "Six Months Sober", it's a man she's no longer addicted to. And from the tone of her energetic and confident vocals, it's obvious that kicking this bad habit is having an positive effect. Once again, the rhythm is powerful and Mike, Bob and Johnny killing it on the organ, piano and guitar.
"My Obsession" starts out soft and slow as Shari seductively tells us that the way to her heart is basically through her feet. If you want to be with her and never lose all ya gotta do is buy her a pair of shoes. Then the pace picks up and as the band's rockin' out behind her, Shari points out that her obsession is possession.....of every pair. She even wants the one's she'll probably never wear. BTW guys, should you want to give her a pair at her next show, she's a size seven.
This one's about a place from Shari's past, where everything moved so slow and life was so much simpler. Like all of us who have a similar place, the sincerity and emotion in Shari's voice makes it quite evident she dearly misses "Old Silo Road". I absolutely loved this beautifully written and beautifully sung song.
When you're "Working The Room" you'd better be on top of your game and on this one, that's exactly where Shari and the whole band are. Johnny Lee and Tony are bangin' it on bass and drums, Johnny and Barry are smokin' it on guitar, the background singers are kickin' it and Shari is - in her own words - "in heaven 'cause I'm working the room".
Although Percy Sledge set the bar quite high with his version of "When A Man Loves A Woman", there have been a handful of others who have nailed it as well and Shari Puorto is now a part of that group. I could listen to her sing this one all night long. As a matter of fact, between the intensity in her vocals here and the emotion in them on "Old Silo Road" this listener would welcome a full disc of these type songs. Musically, Mike's B3, Jim's electric piano and the horns of Darrell and Joe are all spectacular.
Other tracks on the album include: "It's A Damn Shame", "Sugar Daddy", "Better Left Unsaid", "What's The Matter With The World?", "All About You" and "Turned To Stone". To learn more about Shari, find out where her next gigs are taking place (remember, size 7) and look into getting your hands on a copy of "My Obsession", just go to www.bluesrockmusic.com. While you're there, please tell her the Blewzzman sent you.


Peter "Blewzzman" Lauro
Blues Editor @ www.Mary4Music.com
2011 Keeping The Blues Alive Award Recipient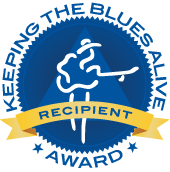 Tony Torres
"A Real Gone Time"
Dave Costarella & Company

By Peter "Blewzzman" Lauro © April 2016
Having been a sideman for decades, Tony Torres decided it was time to go front and center with his own band and, on his debut release - "A Real Gone Time" - he actually did it twice (I'll explain that soon).
"A Real Gone Time" contains sixteen tracks of which thirteen are originals of Tony's or collaborations with Dave Costarella, the albums producer. Ten of the songs are performed by Tony Torres and Real Gone - his touring rhythm section. This trio includes; Tony on guitar and vocals; Steve Shenberger on bass; and Tom Webb on drums. The remaining songs are performed with a different rhythm section and these "three cats" call themselves Tres Gatos. They are: Tony on guitar and vocals; Jonathan Godinez on bass; and David Santana on drums.
Having listened to many recordings that mix or cross genres, I thought I had pretty much heard most conglomerations - then came this - an assortment of Latin, Americana, Roots, Rockabilly, Surf and Traditional Blues. Sounds like it's going to be a lot of fun.
One of the disc's three covers is the classic J. Geils smoker, "Whammer Jammer". Now when I think "Whammer Jammer", I think phenomenally bad ass harmonica blowin'. On the other hand, I think Tony's take on that might just be "Harmonica? What harmonica?" On his version, blistering, bad ass guitar playing will just have to do. And it does. Excellent take!
So the Latin beat on this one transforms this sexy, sultry "Surf Queen" from the beaches of Southern California to the Mexican Riviera where she's probably spending more time flamenco dancing in the sand than hangin' ten on the board. Great vocals, guitar, rhythm and percussion highlight this one.
"5 O'clock Blues", with it's "Smokestack Lightening" style groove, is one of the more roots type blues tracks. With Steve and Tom in a mellowed down groove behind him, Tony, with a deep and scratchy vocal delivery, is sounding like a seasoned down home blues man.
So Rowdy Yates joins the Ventures and together they walk, don't run, to re-record the theme from Rawhide. But along the way they decide to change the name of the song to "Cowboy Surfer" and totally make it their own. I loved this instrumental so much I must have listened to it at least a dozen times. Great job, guys!
There are certain songs you've got to be very talented, and have a hell of a lot of confidence, to cover and Tony attacks the Blasters' "Marie, Marie" (Dave Allen) with all of that and more. Throw in Steve and Tom being all over the rhythm and this one all out rocks.
This is one of the six tracks done by Tres Gatos. I get the feeling that just as they were starting to record it, Tony turned to Jonathan and David and said "Let's Rock It". That's totally what they did never once looking back. Whoa!
Another one by the three cats is an instrumental version of Stevie Wonder's "Ribbon In The Sky" and it's totally on the other end of the spectrum from the way they just rocked the last one. It's four magical minutes of beautiful and masterful music. It's not like anything else on the disc but it's certainly one of the best on the disc.
Other tracks on "A Real Gone Time" include: "Real Gone Time", "Out Of Your Head", "Katrina Y Arturo", "Cold Inside", "Satisfied", "Tongue Tied", "Neighbors", "Baby Come Home" and "El Gato".
For a real good time, you need to get your hands on a copy of "A Real Gone Time" and you can do that by going to www.cdbaby.com. Of course, to learn more about Tony himself just go to www.tonytorres.co. While you're there, as usual, you'll tell them the Blewzzman sent you..


Peter "Blewzzman" Lauro
Blues Editor @ www.Mary4Music.com
2011 Keeping The Blues Alive Award Recipient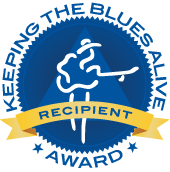 Mac Arnold and Plate Full O' Blues
"Give It Away"
Plantation #1 Productions

By Peter "Blewzzman" Lauro © March 2016
Although "Give It Away" is his first release in five years, by no means has Mac Arnold been resting on his laurels. And knowing him as I do, I'd be willing to bet that won't ever happen. Between writing music, touring and recording with the band, putting on his annual Cornbread and Collard Greens Blues Festival, owning and operating an organic farm and being the proprietor of Dr. Mac Arnold's Blues Restaurant, Mac - who seems to have discovered the fountain of youth - is having the time of his life. I gotta get me some of those collard greens.
Mac Arnold and Plate Full O' Blues include: Mac Arnold - of course - on bass guitar, vocals & gas can guitar; Austin Brasher on guitars & vocals; Max Hightower on harmonica, keyboard, vocals & bass guitar; and Scotty Hawkins on drums & percussion. Of the albums thirteen tracks, eleven are various band member originals.
The disc opens with a song Mac wrote about an earlier time in his career, when he spent most of his life on the road. It's titled "Nickel and Dime" - and because of dealing with some unscrupulous shysters back then, Mac unfortunately had neither. The sincerity spoken through Mac's scratchy vocals is evidence that these blues were truly lived. Musically, Austin and Max sound great on several guitar and piano leads.
With Mac and Scotty in a tight rhythm groove behind him, Max takes the lead on "Damned If I Do", a song he also wrote. Besides his skillful multi-instrumental talents, Max - as he's doing right here - can belt the hell out of the blues as well. I'm thinking it's not all that long before I'm sitting here doing this on one of his solo projects.
"I ain't tryin' to put other music down, but if it wasn't for the blues it would not be around. You may think I'm talkin' silly, but the blues is the real "Nitty Gritty" (Max). Well Said Mac! This is a fun (and Mac's having a lot of it himself) up tempo rocker that pays tribute to some of the genres legends and the thieves that stole their music.
"I need you like a drunk needs whisky" may not be one of the more traditional love lines but it does make a point. Especially since when Max wrote "How I Need You", it wasn't just about someone you love but someone you're also addicted to. Musically, it appears to be a duet with Mac and Scotty performing magic on the gas can guitar and the percussion while Mac sings his heart out.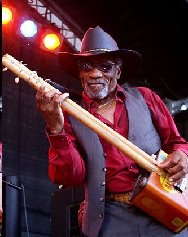 It's interesting the way it came about that Mac would do a version of a Brook Benton song made popular by Bobby "Blue" Bland. While hanging out at the Blues Music Awards, Mac told Bobby he wanted to do one of his songs. Never being quite satisfied with the way he did it himself, Bobby urged Mac to do - "I'll Take Care Of You". Now although I have to disagree with Bobby (yes, I just went and listened to his version on the "Two Steps from The Blues" CD), Mac does nail it. Anyone having never heard the song before would be hard pressed to believe that Mac didn't write it for - and is singing it to - someone in his life. Right here is where the term "making it your own" comes into play. Musically, the song gets it's heartbeat from Mac's precision pickin' on the gas can guitar and Max's masterful organ chords. Since it's been some forty-something years since Bobby did it, this listener is happy to have heard this beautiful love song once again beautifully done. Thank you, Mac!
Speaking of some precision pickin', Austin's doing some of his own on a track he wrote called "Memories". It's a duet with him on acoustic guitar and vocals and Max on harmonica. As I was with Max, I'm equally impressed with Austin's powerful and compelling vocals as well. With the vibe I'm feeling from this one, I'm thinking if Austin can get the song in the right country singers hands he'll have himself a hit.
Other Tracks on "Give It Away" include: "Don't Burn My Cornbread", "Uncle Dewitt's Cafe" (both by Mac), "Give It Away", "Train Smoke", "Relationship Man" (All by Max), "Fool Hearted Lover" (Austin), and "Amos Moses" (J. R. Hubbard).
Since I'm done here, you should now be heading to www.macarnold.com. That's where you'll be able to find out a whole lot more about the band, pick up some of their music and of course, tell them the Blewzzman sent you.


Peter "Blewzzman" Lauro
Blues Editor @ www.Mary4Music.com
2011 Keeping The Blues Alive Award Recipient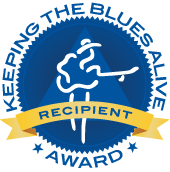 The Truth featuring Cat Rhodes
"Knee Deep In The Blues"
Ellysong Publishing

By Peter "Blewzzman" Lauro © March 2016
Remember Denise LaSalle's attitude as she belted out lines like "your husband's cheating on us" and "you can have my husband but don't mess with my man"? Remember the fierce energy Tina Turner generated as she wailed "rollin', rollin'....rollin' on the river" during her wild renditions of "Proud Mary"? How about those famous growls you'd hear on just about every Koko Taylor song? Well if you can relate to all of those vocal characteristics, you now have a good idea of what you might expect to hear while listening to Cat Rhodes.
"Knee Deep In The Blues" - the second album from The Truth, featuring Cat Rhodes - contains nine original tracks on which you'll hear some blues, some funk, some R&B and a whole lot of soul. The band consists of Cat Rhodes on lead vocals, Bob Erickson on guitars & vocals, Jojo Morris on bass & vocals, and his brother Bryan Morris on drums & vocals. Joining them is special guest Avery Green on harmonica.
The title track describes a situation Cat finds herself in as a result of a bad relationship - "Knee Deep In The Blues". It's a slow, soulfully sung track with tight, laid back rhythm and several excellent guitar leads.
The smoke you're hearing on "Coat And Hat" is a result of the two alarm fire the rhythm section's got going on. The brothers Morris - Jojo on bass and Bryan on drums - are unquestionably at discs best right here. Now that I'm further into the track, so is Avery - the flames erupting out of his harp just made it a three alarmer. Of course, vocally it's a monster Cat(egory 5).
"Moan", is pretty much all Bob. With Jojo and Bryan laying down a smooth rhythm behind him his guitar work and deep, raspy vocals - a nice contrast to Cat's - are both highlighted here.
"Should Have Known Better" is the discs most straight up blues number, and that always makes it a highlight for me. And showcasing some crazy vocal range, it also features some of Cat's best vocal work. Ditto for Bob on the guitar, who's cranking out some real deal blues licks. Real good stuff right here.
On this track, Cat shows us what an understanding and cooperative woman she is. Normally, a man who drinks too much wine would catch hell from his lady, right? But you see, Cat's not like that. As she tells it, she has a "Wine Headed Baby" who drinks wine all the time. He goes down to the corner store and buys his wine by the pint, but she tells him to buy it by the gallon so he won't have to go all the time. Very humorous lyrics accompanied by Bob doing a heck of a job pickin' and slidin' on acoustic guitar and Avery blowin' some good blues on the harp.
Other tracks on "Knee Deep In The Blues" include: "I Ain't Doin' Too Bad", "Can't Shake The Blues", "Dog On A Chain", and "I Can't Stand the Rain".
Now, if some of you are thinking you recognize the names Cat Rhodes and Bryan Morris, think Kenny Neal. Bryan was part of the Neal Family band for many years and Cat toured as a guest with the band for three of those years. As a matter of fact, if you were on the 2012 Legendary Rhythm and Blues Cruise - and I was - you probably saw this..... KBSOUL and the Kenny Neal Band on Legendary Rhythm and Blues Cruise Jan 2012 - YouTube
For more on the band, just go to www.catandthetruth.com. When you do, please tell them the Blewzzman sent you.


Peter "Blewzzman" Lauro
Blues Editor @ www.Mary4Music.com
2011 Keeping The Blues Alive Award Recipient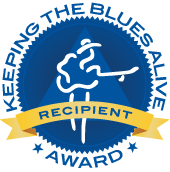 Darryl Ellyson
"It's Such A Shame"
Ellysong Publishing

By Peter "Blewzzman" Lauro © March 2016
After close to forty years as a singer, songwriter and performer, the time was right for Darryl Ellyson to release his debut CD. The disc is titled "It's Such A Shame", and as you'd expect from an artist who over the last six years has received several awards for his songwriting - including a "Songwriter of the Year" nod - all twelve of the tracks are original music.
With the exception of several featured players on a handful of the songs, all of the music pretty much comes from Darryl and Bill Roberts, of whom Darryl had this to say: "Bill plays all instruments and without him, all my songs would still be acoustic songs I'd only play at solo gigs".
The complete list of credits is: Darryl Ellyson on vocals, rhythm & acoustic guitar and percussion; Bill Roberts - the albums producer - on lead & acoustic guitar, bass, drums, and keyboards; Todd Ellsworth on bass; Carlos Chafin on drums and keyboards; Kip Williams on drums and percussion; and Ronnie Owens on harmonica.
Although it was repeated seven times, and nicely stretched out on a few of them, it took exactly one word of the opening track for Darryl to impress me with his vocals. The song is titled "Caused My Heart To Bleed" and Darryl's emotionally soulful vocal style is perfectly suited for the songs melancholy lyrics. Musically, Carlos and Bill are nailing the rhythm on the drums and organ and Ronnie's blowin' some serious blues through that harp. Great first impression.
Combined with the opener, this next track created an interesting segue. You see, one of the things that caused Darryl's heart to bleed was waking up one morning and finding his lady had not come home. Seeing the apparent silver lining in that cloud, on "My First Day (Without You)" he's now sounding happy and planning to paint the town. Nice recovery, Darryl! This is one of the tracks that - due to Bill's amazing and versatile musical talents - is a duet with a full band effect.
One of my favorite vocalists of all time is Darrell Nulisch and on "Take It Back", this Darryl is sounding as good as that Darrell. It's interesting how similar their smooth, soulful swagger is. And then there's Bill. He's not only killing it on rhythm but he's tearing it up on lead guitar as well. Unreal!
One of the disc's several acoustic tracks is a beautifully sung ballad titled "Love Refugees". After hearing the sad and sullen, then happy and cocky styles of his vocals on previous tracks, this one features his heartfelt, tender style. On it, Darryl and Bill both put on masterful performances on the acoustic guitar.
"I'm So Worried" is one of Darryl's award winning songs. In 2015 it took best song honors in the Mid-Atlantic Songwriting contest. Hearing him sing these songs the way he does it's no wonder that anything you read about him includes praises of his vocal and writing talents. As with the vocals, Bills rhythm and Carlos' piano playing are also silky smooth.
When perfection happens, just go with it. "I Don't Know", which was recorded live in one take, closes out the disc as impressively as it opened. It's another acoustic track featuring Darryl on vocals and guitar, Ronnie on harmonica, Kip on drums and Todd on standup bass. From what I just heard I'm suggesting this quartet just pack up the van and go on tour.
Other songs on "It's Such A Shame" include: "Newsman Blues", "It's Such A Shame", "What's Gone Wrong", "When I Get Home", "(I Got The) Blues Over You" and "Raindrops Falling Down". Should the disc's release date make it eligible for the upcoming Blues Blast Awards and next year's Blues Music Awards, I'm thinking that Darryl could very well have a few more trophies for his mantel.
In place of a website, Darryl Ellyson uses Darryl Ellyson | ReverbNation but should you want to contact him, it's probably best to do so by liking his Facebook Page. As usual, please tell him the Blewzzman sent you.


Peter "Blewzzman" Lauro
Blues Editor @ www.Mary4Music.com
2011 Keeping The Blues Alive Award Recipient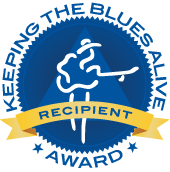 Time Gap
"Flashback"
Time Gap Music

By Peter "Blewzzman" Lauro © March 2016
Time Gap is a four piece teenage blues band who recently represented the Philadelphia, PA area in the Youth Showcase at the International Blues Challenge. The group includes: seventeen year old band leader and guitarist, Radka Kasparcova; fifteen year old vocalist, Sophie Griffiths; seventeen year old bassist, Miles Burger; and seventeen year old drummer, Noah Bryant. Their debut release is a seven song EP titled "Flashback", and in the words of Radka; "all of the songs are originals, composed by the group as a whole, filled with passion and ambition". Well said, young lady!
Taking into consideration that collectively these four talented musicians just about add up to the average age of the baby boomers who make up a large portion of the blues community they'll appeal to, it's way too early to tell what may be in store for them in their musical futures. But with that said, if Time Gap sticks to this genre they already seem to have down pat, the blues won't only be in good hands it will have an opportunity to reach the younger audience it needs to survive.
Making a very good first impression is a shuffle titled "So Many People". As I'm listening I'm thinking I could make a very good argument that I'm not listening to a bunch of seventeen year olds but rather a bunch of seasoned veterans. Miles and Noah are a natural on rhythm, Radka's graceful on the rhythm guitar and stinging on the leads and Sophie is melodically belting out the vocals. Excellent job!
In a note to me stating that "Rain On My Parade" was one of her personal favorites, Radka uses the words "upbeat and lively" in her the description of the track. That, my dear, is a bit of an understatement 'cause this one is an all out, full throttle, smoker. Miles and Noah are deliriously wreaking havoc on the bass and drums, Radka's literally trying to break strings and Sophie's singing as hard and fast as all of that.....and it all sounds crazy good.
"New and True" is a testament to Time Gap's versatility. It's a soulful ballad on which Sophie showcases tremendous range and intensely emotional vocal skills while Radka mesmerizes with a guitar solo as good as ________ (fill in your favorite guitarist). Wow!
"Two Way Street" is all about the ladies. It's an acoustic track on which Radka's pickin' and strummin' and Sophie's sassy vocals perfectly compliment each other. Since just over three minutes of this perfection didn't cut it for me, several replays were in order here.
There are several segments on "THURSDAY" where the rhythm is so profound I felt a need to stress the title of the song and go as far as to say it could have just as well been called "THUMPDAY". The gals are doing their usual excellent stuff but Miles and Noah pretty much steal the show right here. Right about now I'm wanting to once again address that argument I referred to earlier.
The other two songs on this awesome recording are "As Time Rolls On" and "Simple".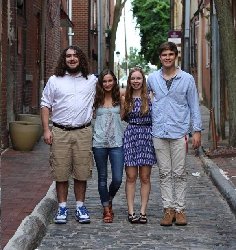 To learn more about Time Gap just go to www.radkamusic.com and like them on Facebook by clicking the link. Not only will their bios impress you but they may just surprise you as well. By the way, please make sure you tell them the Blewzzman sent you.


Peter "Blewzzman" Lauro
Blues Editor @ www.Mary4Music.com
2011 Keeping The Blues Alive Award Recipient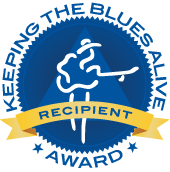 George Stephen Kelly
"The Power, The Glory & The Monkey Time"
Ace Sleeve Records

By Peter "Blewzzman" Lauro © March 2016
"The Power, The Glory & The Monkey Time" is George Stephen Kelly's latest release and it features a well rounded combination of straight up blues, soul blues, rock blues and retro rhythm & blues. On it, George - on vocals and guitars - is joined by: Michael Jenkins on guitars; Motor City Josh on guitars & tambourine; Kevin Tubbs and Chris Codish on the Hammond organ; Ryland Kelly on bass, piano & guitars; Antonio Johnson and Todd Glass on drums; De'Sean Jones, Marcus Elliot and Keith Kaminski on tenor sax; John Douglas and Jimmy Smith on trumpet; Alex Lyon on bass; and Caleb Ford on background vocals. Eight of the albums ten tracks are originals.
On the one sheet accompanying the disc, a quote from "All Music Guide" states that George Stephen Kelly is "an artist and writer to watch". Had I written that I may have said he's an artist and writer to watch and listen to as well. Now let's do some of that listening......
It's only the second track so this statement may be premature, but from what I'm hearing the smokin' "Morning After Pill" should be the hottest, rocker of the lot. Between George and Josh mixing it up on lead, rhythm, slide and solos, the guitar work on this one is ferocious. On top of that, the horns and Hammond are on fire and Todd is out of control on the drums. Whoa!
I'm a sucker for a beautiful ballad and "My Forever, Your Always" may very well be the most relatable song I've ever heard in my life. One of the best ways for me to tell you how I feel about it is to tell you what I emailed George after hearing it for the first time. Here are my exact words..... "My Forever, Your Always" literally brought tears to my eyes. I know you wrote it for your lady but man, I want to tell my wife those exact words. As a matter of fact, I'm going to burn the song onto a disc and put that disc in her Valentine's Day card. It's funny, just yesterday we posted the 2015 "Blewzzy Awards" at our website and that song is probably going to be next years' winner. I cannot say enough to you about how I feel about that song, thanks for writing it."..... The intense rhythm, led by the powerful horns, make it musically masterful as well and vocal delivery of the emotional lyrics could not have been more sincere and heartfelt. Since I first heard this song about two weeks ago, until I sat down to write about it today, I've easily listened to it well over a hundred times.
Should you not be aware of who Sisyphus is, after you look him up you'll have a much better idea of what it's like to have the "Sisyphus Blues".....day in, day out, over and over again. As what is apparently going to be the case on many of these tracks, the rhythm - this time led by some amazing organ playing by Chris - is once again a track highlight. Another is George's monster two minute plus guitar lead encompassing the last half of the song.
Many songs are written from true stories and sadly this is one of them. It's about George's friend Jon who, as a result of having to constantly work two jobs, is always tired and exhausted. According to Jon, there's just "Too Much Month At The End Of The Money". This funky number features De'Sean wailing on a sax solo and Josh kicking it on lead guitar.
One of the two covers on the disc is the classic Wilson Pickett hit "Don't Let The Green Grass Fool You". This great sing-a-long is one of my favorite R&B songs and this rendition is right up there with Wilson's. As I said in my description of an earlier song, I did indeed speak too soon, 'cause this one's another ass kicker.
Could it be a coincidence that a song about whiskey is the bluesiest song on the recording? It could be but not likely. It's just a fact that "Bad Whiskey" has and does cause the blues. For that matter, so does good whiskey. As is generally the case with slow and low down blues like this, the rhythm is tight and the guitar licks George is laying down are scorching. This is blues done just the way I like it.
The second of the two covers is another former hit - this one is Boz Scaggs's "Runnin' Blue". With all four horns blowing support his way, George sounds phenomenal on the vocals here. To paraphrase a TV networks slogan, this one's "must hear music".
Other tracks on "The Power, The Glory & The Monkey Time" include: "My Love's Enough", "Nice Ride" and "Just Because You're Paranoid".
George's website, is www.georgestephenkelly.com. Please check him out, and when you do make sure you tell him the Blewzzman sent ya.


Peter "Blewzzman" Lauro
Blues Editor @ www.Mary4Music.com
2011 Keeping The Blues Alive Award Recipient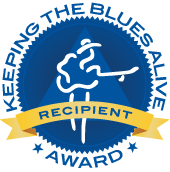 The Dave Muskett
Acoustic Blues Band
"Recorded Live At The Slippery Noodle Inn"

By Peter "Blewzzman" Lauro © February 2016
Considering the fact that the bands who create the music I review come from all over the world, it's a good bet that I've not seen most of them perform a live show. Happily, that's not the case with The Dave Muskett Acoustic Blues Band. On a very recent trip to Memphis, I not only got to see the band perform a killer show but I also got to see Dave Muskett perform the dynamic solo set which earned him a spot in the International Blues Challenge Finals. With that said, I can't wait to start telling you about how good this live recording is.
The Dave Muskett Acoustic Blues Band includes: Dave Muskett on guitar, vocals and dobro; Mark Carnes on harmonica and backing vocals; Jay Arnold on bass and backing vocals; and Charlie Bushor on drums. The CD was recorded live at the historic and world famous Slippery Noodle Inn in Indianapolis, IN (www.slipperynoodle.com), on 11/19/2015. The disc contains twelve tracks of which all were written or co-written by Dave.
The opening track - "That Kind Of Walk" - is Dave's clever take on body language. As we've watched women go by, most of us men have had a similar thought, but Dave nails it when he says "A man like me ain't got no choice, when you walk in a room in that tone of voce. That kind of walk has a certain kind of talk to me". Well sung, well written lyrics accompanied by music suited for walking that kind of walk.
Singing about the long list of things that his lady gives him certainly make Dave sound like a happy man. On the other hand it's the one thing she can't give him that makes him even happier. As Dave says it, "She Can't Give Me The Blues". Good for you Dave! Smooth toe tapping rhythm, a few crisp harp leads, precision pickin' and outstanding vocals, not just here but on all the tracks, as well.
During the 2014 IBC Dave and Mark entered as a duo and this track - "Handyman Blues" - pretty much gives you an idea of what that ensemble sounded like. With the vocal, guitar and harp work I'm listening to right here I'm kind of wondering how the heck they didn't win. Great real traditional track!
"Rain Song" and "Sweet Mary Jane" are consecutive tracks on which Dave demonstrates his mastery on the dobro and for that reason alone these are two must hear tracks.
It's not her kitty, her poodle, her bunnies or her hogs he's talking about but Dave seriously does want to "Pet That Thang". It's a fun filled, fast paced song with full audience participation that's fueled by Charlie's smoking snare work.
The musical arrangement at the opening of this track was sounding so good I found myself looking forward to it being an instrumental. Then Dave, with that great melodic voice started singing and "You Gotta Know" it actually got better.
Other tracks on "Live At The Slippery Noodle Inn" include: "Ain't My Good Girl Now", "Ain't Got It All", "Got The Need", "Semi-Naked Shoe Shine" and "Take A Look At This Now".
Since I'm done here, you should now be heading to www.muskettmusic.com to learn more about Dave, buy the music and tell him his buddy the Blewzzman sent you.


Peter "Blewzzman" Lauro
Blues Editor @ www.Mary4Music.com
2011 Keeping The Blues Alive Award Recipient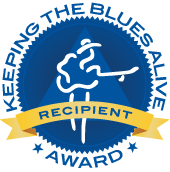 Benny Turner
"When She's Gone"
Nola Blue, Inc.

By Peter "Blewzzman" Lauro © February 2016
At the very bottom of this review will be a link to where you can read Benny Turner's biography - and when you do, like me, I'm sure you'll be wondering why this music veteran of fifty plus years isn't headlining blues festivals and having his name appear on any music awards ballots. With that said, I'm going to go on record as saying that "When She's Gone", his fourth release, may just open enough ears to change all that.
"When She's Gone" consists of six original, re-released tracks from Benny's 1997 debut disc titled "Blue And Not So Blue", and four classic covers. The long list of performers, some of whom are no longer with us, include: Benny Turner on vocals, lead guitar, lead bass and bass; Marva Wright on vocals; Samuel "The Bishop" Berfect on keyboards, piano, organ and background vocals; Keiko Komaki on keyboards & organ; Josh Paxton on keybpards; Davell Crawford on organ, Fender Rhodes and background vocals; Charles Brown on piano; Mark Adams on clavinet; Sean Lewis on harmonica; Alonzo Johnson on bass; Jeffery "Jellybean" Alexander, Larry Williams and Herman Ernest III on drums; Dr. John, Mark Stone and Derwin "Big D" Perkins on rhythm guitar; Bob Margolin on lead guitar; Jason Mingledorff on saxophone; Barney Floyd on trumpet; and Diane Lotny, Yvonne Washington, Tanya Jarvis, Craig Adams, Carla Davis, Yvette Whittler, and Charles "Chucky C" Elam all on background vocals.
The perfect way to open a disc is with a perfect song and "I Can't Leave" is just that. Besides Benny, Diane and Yvonne being absolutely masterful on the lead and harmony vocals, the contagious chorus line will have you singing along while the smooth rhythm groove - led by the incredible keyboard work of "The Bishop" - will have you swaying as you do. By no means is it a coincidence, but "I can't leave" either - I've been replaying this one for the last twenty minutes.
"Have Pity On This Lovesick Fool" is a duet with Benny and the "New Orleans Blues Queen" - the late, great Marva Wright. With that said, it's mandatory listening. Musically it's the funkiest track of the lot and since many of these songs do not include the use of guitars, it's the rhythm section making it all sound so good.
At the opening of "Because Of You", Samuel's soft piano chords and Herman's mellow percussion work were literally carrying me away.... then Benny started to sing; Tanya joined in; the piano and organ leads got more and more intense; and the song took me to a whole other level. As it sent me to church, Benny's Gospel roots clearly shone through on this one. Beautiful! Beautiful! Beautiful! This song will be in my head for days.
I know.... I know.... I know.... that it's not at all possible to make Bill Withers' "Ain't No Sunshine" any better than the song already is. On the other hand, having Bob Margolin add some of his lead and slide guitar wizardry sure does add an interesting touch.
"So Deep" is another of the many tracks that (as mentioned above) does not include a lead or rhythm guitar, but Benny - on the lead bass - is one hell of a good substitute. It's also another of the many tracks that features vocal excellence. Although Benny's voice is extremely soulful, and quite powerful as well, he clearly appreciates the extra touch a strong supporting cast of backup vocalists can add. This listener also appreciates it.
Although there hasn't been a lot of it, "Reconsider Baby" (Lowell Fulson) is one of the few tracks that feature a guitar - and not just one. Bob Margolin, with his stinging blues guitar leads, and "Big D", with his accompanying rhythm licks, highlight this one.
The one sheet accompanying this disc refers to the closing track as "the final gem".....no argument here. It's a compelling, six and a half minute version of "Black Night" (Jessie Mae Robinson) on which Benny belts the hell out of the blues. It also features the late and great Charles Brown playing some killer piano, and more of the amazing rhythm I've been hearing all disc long - this time with the addition of a fabulous horn section.
Other great songs on this excellent release include: "If I Can't Have You", "Have You Ever Been So Lonesome", and "That's Alright" (Jimmy Rogers).
To find out more about Benny Turner just go to www.bennyturner.com. After you read that legendary bio I told you about earlier, please tell him his friend the Blewzzman sent you.


Peter "Blewzzman" Lauro
Blues Editor @ www.Mary4Music.com
2011 Keeping The Blues Alive Award Recipient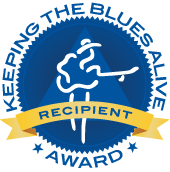 Click Here To Return To The CD Review Index
Click Here For The Blues Portal
Click Here For The Indie Portal
Click Here To Visit Our Music Gift Shop


---
Want your CD reviewed?
Click HERE to email us for information.






*All logos and trademarks in this site are property of their respective owner.
Additional content © 1998-2016 Mary4Music.com. All Rights Reserved.