Blues CD Reviews 65



Lynwood Slim
"Hard To Kill"
Rip Cat Records
By Peter "Blewzzman" Lauro © September 2015
With this CD coming up on being a year old, I'm sure that just about everyone who'll be reading this is already aware of it. However, on the chance that some of you may not be, here you go.
Although he wrote the liner notes, Lynwood Slim passed about three months prior to the release of "Hard To Kill". Possibly being some of the last words he may have written, I wanted to share what he had to say..... "The music on this disc is a collection of songs recorded over the last few years in Europe, the United States and South America. Rather than listing all the players, which are many, I will list the bands and key musicians! All are great players and veterans of long-standing and have extensive recording credits to their names. I produced all songs with the exception of the final song "Lynwood Slim" which was produced by my great friend Mark DuFresne. I felt these songs needed to be heard. I would like to thank Scott Abeyta (Rip Cat Records) for his vision and future concern for all musicians." Lynwood Slim
"Hard To Kill" contains sixteen tracks, and although they're all excellent and deserving of mention, I'm going to try to say a bit about a track featuring each of the different artists that Slim listed.
The opening track is "Found Love" (Jimmy Reed) and was recorded in San Francisco with Johnny "Cat" Soulbrand. Having seen Johnny many times as a member of Terry Hanck's band, and being a big fan of Jimmy Reed, I'm loving this one. With all due respect to all the great harmonica players out there, when I see a band with a harp player I want to hear as many Jimmy Reed songs as possible. Those long, high end notes he'd hit would send chills through my body and Slim hits 'em as good as Jimmy did. Of course "Cat's" guitar highlights this one as well.
A lot of people, myself included, were not aware that Slim was as good on a flute as he was on a harp, and that his other music love was Jazz. You can hear a taste of that on "Person To Person", a song by an artist who always had one foot in the Blues and the other in Jazz - the legendary Eddie "Cleanhead" Vinson. This one was recorded with the BluesCrowns - in the Netherlands - and features Slim crooning some slow blues while the band is in a smooth jazzy groove. Real good track.
B. B. King's "Jump With Me Baby" was recorded in Rome with an Italian blues band called The Red Wagons. Since I had the pleasure of reviewing their CD in April of 2013 - which also included this track featuring Slim on vocals - this is exactly what I said about the song back then...."Put this one on at a party and everyone will "Jump With You Baby". Another of many great dance songs on "Jumpin' With Friends". This one features excellent guitar leads from Alessandro, deep rhythm from Lucio and Carlo on the bass and drums and suave vocals from Lynwood Slim."
Another jazzy track is "Don't Put Me Down" (Jimmy Liggins) and it was recorded in France with Nico Duportal. With this "mood music" track putting me in the mood, I just wished it was a bit longer than it's less than three minute length (errrrr, don't go there). Slim's so good with the stuff, and the relaxed guitar chords and excellent brush work on the snare made this one sound like silk.
With "Old Honkie Tonk Piano Roll Blues" being a Herbie Mann song here's where you'll hear Slim's excellent flute skills. This nearly six minute instrumental is a mellow, melancholy number that takes turns featuring the flute and a drum, a sax and a drum then a guitar and a drum, and it's all done so slow and so sultry. More mood music for sure. This one was recorded in Los Angeles and features Kid Ramos on guitar.
Another track that was recorded in Italy, this time with Alberto Colombo - who wrote the song with Richard Duran (aka Lynwood Slim) - is "Close To You". This one is good old, down in the gutter, slow and raunchy blues at it's best. It features Slim nailing it with some slow, smooth and soulful vocals and great guitar and organ work.
Switching continents we now head down to South America - Brazil, to be exact - where "You Better Believe It" (Paul Gayten) was recorded with Igor Prado. This one features Slim swingin' lively on vocals and the band seriously jumpin' behind him with smoking rhythm and hot guitar, sax and piano leads.
The CD closes with former Roomful Of Blues front man Mark DuFresne singing a song he wrote in honor of his good friend, "Lynwood Slim". The song has several verses that describe just about every aspect of Slim. Here's just one.... "Lynwood Slim, ain't nobody like him.
He never finished eighth grade, but he always gets paid.
He had it rough as a kid, but he never hid.
He paid all of them dues, sang them low rider blues.
He don't mind life out on a limb, Lynwood Slim"
This well sung, well performed, well written and very accurately detailed description of Slim and his life is a masterful tribute. Thank you Mark.
Other tracks on "Hard To Kill" include: "Baby Please Don't Go" (Joe Williams), "I Chose To Sing the Blues" (James Holiday & Ray Charles), "All Of My Life" (Roy Gaines & Joel Turnero), "Call You No More" (A. Columbo & R. Duran), "Wake Up Call" (A. Columbo & R. Duran), "Almost Free" (Farid Bouzit & R. Duran), "Juste Toi Et Moi" (Farid Bouzit) and "That's Alright" (James Lane).
If you'd like to get your hands on a copy of Hard to Kill, please contact Scott at Rip Cat Records. He can be reached by email at hitmakers@ripcatrecords.com and you can check out his website www.ripcatrecords.com for many more great Rip Cat releases. When you do, please tell him the Blewzzman sent you.
Peter "Blewzzman" Lauro
Blues Editor @ www.Mary4Music.com
2011 Keeping The Blues Alive Award Recipient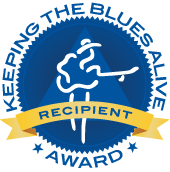 Christian Collin
"Spirit Of the Blues"
C-Train Records
By Peter "Blewzzman" Lauro © September 2015
So the liner notes inside the jacket of Christian Collin's latest CD - "Spirit Of the Blues" - introduced his style of music to me as "Rock with an explosive blues flare". And on certain tracks, that description pretty much nails it. Yet, with that said, there is still enough traditional blues to his sound to satisfy this purist's ears. As a matter of fact, throw in some tasty pickin' on an acoustic number, and a ballad or two, and the disc's got quite an enjoyable mix of blues styles.
The nucleus of the band is Christian Collin on vocals and guitars, Alex Evans on bass and background vocals and Chris Morrow on drums and percussion. This particular project also includes; Johnny Iguana on B-3 organ and piano; Matthew Skoller and Billy Branch (1 track) on harmonica; Jen Williams on background vocals; Brian Leach on clavinet; Pete Galanis on slide guitar; Rodney Brown on saxophone; Kenny Anderson on trumpet; and Bill McFarland on trombone.
"Spirit Of the Blues" contains twelve tracks, all penned by Christian Collin. Now let's go listen.........
This particular track is one of the rockers and it will surely please the dancers. That's what Chris will be doing. You see, his baby called and said she'd be coming home to stay. His immediate reply was "meet me at the club and bring your dancing shoes". Oh yeah, Chris is gonna "Dance The Blues Away". Smoking guitars, ripping rhythm, enthusiastic keyboards and great lead and harmony vocals all highlight this one.
On "Without You", I was totally blown away by the vocals. This soulful track features Christian's powerful and emotional lead vocals accompanied by Jen's melodic, range defying backups and they work incredibly well together. Musically, this could be the track on which drummer Chris Morrow may be at disc's best. This one had me giving the replay button a workout.
Being one of the more straight up, in your face, gut wrenching blues songs, the title track is perfectly named. In my spirit, this is how the blues should sound. Lyrically the song opens up mentioning well know places in the country where the spirit lives, then turns to doing the same with some of genres guitarists who have had that spirit living in them. However, it's about midway through the song - when Christian goes into his nearly two minute relentless attack on his axe - that you'll actually feel the "Spirit Of The Blues". Not only will this be some of the best guitar playing you'll hear on the disc, but it might just be up there with some of the best you've heard anywhere.
"Blues For You" is pure power and I'm sure it's one of the tracks that George Seedorff had in mind when he wrote the liner notes referred to in the opening paragraph. It didn't just have me tapping my foot, it had me doing it with force. During Christian's monster guitar solo, Jen sums it all up when she interjects with "That's what I'm talkin' about". Creating the profound rhythm, Alex, Chris and Johnny are all over this one on the bass, drums and organ. Turn this one up real loud and just get crazy with it.....that's what the band did.
"Old 109" is a song about running away.....on a train. And the way the band's tearing it up, make that running away on a runaway train. Christian's belting the hell out of the vocals and teaming up with Pete on slide, the guitars are screeching; Alex and Chris are just barreling that rhythm down those tracks; and Matthew is doing what harmonica players usually do on train songs - he's blowin' steam through his harp. This is a frenzied race to the finish line and no one's losing. Phew! I'm out of breath just listening.
"The River" Is definitely Christian, Alex and Chris doing something outside of their wheelhouse.....or is it? For several aggressive, hard driving, rocking blues musicians they sure sound great on this acoustic track. Sounding like they're out of South Mississippi instead of South Chicago, the guys have this front porch thing down pat. Of course having Billy Branch blowing some down home harp didn't hurt. Good stuff guys!
"Spirit Of the Blues" closes out with it's slowest and softest track, once again showcasing the band's immense versatility. It's the only track that featured the horn section and their presence was a welcomed treat. "Friends Forever" has a sound that's reminiscent of the American Bandstand era - you know - that song with the slow dancers tightly holding each other but barely moving. Thanks for the pleasant flashbacks gents.
Other tracks on "Spirit Of the Blues" include: "One And Only", "Players Game", "A Woman Like You", "Highway Song" and "Dead Man Walking".
To find out more about Christian Collin, and get your hands on a copy of the CD, just go to www.christiancollin.com. And as I always ask, please tell him the Blewzzman sent you.
Peter "Blewzzman" Lauro
Blues Editor @ www.Mary4Music.com
2011 Keeping The Blues Alive Award Recipient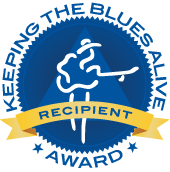 Barry Levenson
"The Visit"
Rip Cat Records
By Peter "Blewzzman" Lauro © August 2015
As he visits his past, by paying tribute to some of the people and places that influenced him through his musical career, Barry Levenson's latest release - "The Visit" - also features several firsts: The four covers he includes are the very first time he's ever recorded covers; and as he makes his singing debut on four of the tracks, it's also the first time we get to hear his vocal skills as well. With that said, this could possibly be one of Barry's most interesting projects. Let's go find out.....
On "The Visit", Barry - on guitar and vocals - is joined by: Hank Van Sickle on bass; Mike Sandberg on drums & percussion; Mike Thompson on keyboards; Phil Krawzack on horns; Jay Edward on harmonica; and Billy Price on vocals. As mentioned earlier, four of the discs's twelve tracks are covers with the other eight being originals. Additionally, six of these twelve tracks are instrumentals.
So on the opening track, it took all of five notes to recreate the excitement I experienced when I opened the package from Rip Cat Records and saw a Barry Levenson disc inside. It's one of the instrumentals and it features no one doing anything out of the ordinary - it's just five master musicians doing what they do - making masterful music. Barry's guitar work is so mind boggling that right about now I'm tempted to say that this track may feature some of his best guitar work, but c'mon.....this is Barry Levenson and there are eleven more tracks to go.
On one of his originals, "Ice Cold Kiss", Barry doesn't just sound comfortable in front of the microphone - he sounds quite good as well. It's a laid back song on which his soft, smooth and soulful vocal style are actually one of the tracks' many highlights.
The title track, "The Visit", is another penned by Barry and it's an instrumental that's seven minutes of pure blues bliss. Put your head phones on, turn up the volume, sit back, close your eyes and enjoy the trip as you listen to what could very well end up being some of the best guitar work you will have ever heard.
"Steel City" is a jazzed up original instrumental on which Barry pays homage to the city of Pittsburgh. It's where, earlier in his career, he frequented many of the city's jazz clubs and was obviously strongly influenced by the music. This is as good as any jazz I've heard. Helping that along is the smooth rhythm groove Mike and Hank are in and the impressive piano and organ leads of Mike Thompson. I'm thinking all these cats spent their fair amount of time in some jazz clubs as well.
Well, since the whole band is in one, calling this original instrumental "Magic Groove" sounds like a pretty good idea. This smoker is fueled by Mike Sanderbeg showing no mercy on the skins, Phil stepping out with some sizzling sax leads and Barry.....yeah, doing that.
So on "This Time I'm Gone For Good", Barry introduces us to one of his friends from the old steel city jazz days - Bill Price. To say Billy took this cover and made it his own is a huge understatement. Let me just say - with all due respect to Barry (and I'm sure he'll agree) - this track features the disc's best vocals. Wow!
So here I am, six tracks into "The Visit" and I've said something about all of them. Being selective with this caliber of music is next to impossible - but hate it as I may, I've got to try.
So what might you think a song called "Talking To Myself" might be about? Bingo! Since Barry wrote this one it sounds to me like it might be about a real life experience - and it definitely involves a woman. This one's a well done shuffle with a few nice blues guitar leads and it's one of the few tracks where we get to hear Jay blow some smokin' harp.
This one's called "You're Gonna Need Me", and I actually did. With it being an Albert King song and the second of only two songs Billy sings on, I needed to hear it. It's slow blues at it's best, featuring: scorching guitar licks; gut wrenching, heartfelt vocals; piercing organ leads; tight rhythm; and soulful background horns. Super track to close out a super project with.
Other tracks on "The Visit" include: It's "It's Mighty Crazy", "Last Train To Nowhere", "Shadows At Midnight" and "Flip Side".
To find out how to get your hands on what I'm saying is going to be a Blues Music Award nominated CD, just send an email to Barry at barry@barrylevenson.com. When you do, please make sure you tell him the Blewzzman sent you.
Peter "Blewzzman" Lauro
Blues Editor @ www.Mary4Music.com
2011 Keeping The Blues Alive Award Recipient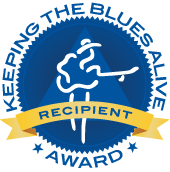 April Mae & The June Bugs
with Mike Mettalia
"Grease It Up & Go"

By Peter "Blewzzman" Lauro © July 2015
Apparently, after pulling an all-nighter, a few of the June Bugs ran into some of the guys from The Midnight Shift. Obviously, they hit it off pretty well. I can't recall if it was April Mae or Mike Mettalia who used it, but that pick up line of "I think we should grease it up and go" really worked. The result turned out to be a very good collaboration between the bands on the appropriately titled CD - "Grease It Up & Go" - by April Mae & The June Bugs with Mike Mettalia. Now I'm not absolutely sure that it happened exactly like that, but that's my story and I'm sticking to it.
The band consists of: April Mae on lead & background vocals, washboard and kazoo; Mike Mettalia on lead & background vocals and harmonica; Dave "Catfish" Fecca on Telecaster, Stratocaster & cigar box guitars, and background vocals; Christopher Horner on upright bass; and Tim Smith on drums. And simply because he's a maestro, Dave Gross deserves mentioning for his mixing and mastering expertise. Inside information also has it that on one of the tracks Dave jumped around the studio with a rattle on his ankle - thus the liner note credit for "multifarious rattle mojo". Of the disc's fourteen tracks, nine are originals and five are covers. Now let's go listen to some of this crazy stuff.
Since I always get excited when I'm "Memphis Bound", from it's name alone I just knew I was going to love this track. As it turns out, the band seems excited as well, 'cause this original is a no holds barred, roof raiser. April's all over the vocals, guitars are rippin', harps are wailin' and the rhythm is rockin' and rollin', and it's all fueled by some fancy percussion work with Tim pounding the hell out of the snare drum....and it's rim. This right here is what the term "making a good first impression" translates to. BTW, this coming January, the band will actually be "Memphis Bound" as 2016 IBC participants. If I were to offer any advice it would simply be "PLAY THIS ONE".
The title track, "Grease It Up & Go", is another track that totally rips, and quite honestly, you should get used to hearing that - or similar words - to describe these songs. The word relent isn't part of anyone in this bands vocabulary. This is one of those tracks where everyone is peaking and yet somehow they manage to take each other even higher. Since I need much more than two and a half minutes of this incredibility, I may just listen to this one about a dozen more times.
So with the opening line of 'here comes the "L&N" rolling on down the track' I'm pretty sure this one's about a train. I'm also pretty sure it's going to smoke like one of those old steam engines as well. However, since it's rhythm that's fueling this freighter, instead of manning the coal shovels, Christopher and Tim are frantically working the bass and drums and Mike's got that whistle blowin' like that of a runaway train. With all that going on, Catfish didn't get lost in the smoke. As a matter of fact, with his fierce guitar licks he's creating some of his own. And vocally, with somewhat inverse styles, April and Mike sound like a match made in harmony heaven. Another outstanding performance on another outstanding original song.
Uttering the words "Good Morning Judge" doesn't sound like a fun way of starting off the day. Yet, after a raucous night out on the town for April and a bit of tax fraud by Mike, that's exactly what they found themselves doing. What is fun is listening to them try to talk.....make that sing their way out of it - first April, then Mike, then in tandem. I'm not sure about Mike, but I'm betting with all that sass she's tossing at him, the judge just may cut April some slack. Another fast paced, frolicking number with great harp and guitar leads and more intense rhythm led by Christopher punishing that big ol' standup bass.
"Miss Celie's Blues" could have also been called Miss April's Blues, because this one is all her. If April's voice was a calendar it would probably be one from the early 1940's. Her unique sound, unique style and unique sassitude definitely comes from old school influences.
I'd be disowned back in the hood if I didn't have something to say about a track called "Brooklyn City", so here ya go. This one's loaded with more of what's basically typical for this talented bunch: phenomenal lead and harmony background vocals, extremely hard driving rhythm and gutsy guitar leads. Since it's another original, I'm thinking they just might include this one on their IBC set list. I'm also thinking this is the kind of stuff that will take them to the next round.
With everyone behind her in a subtle, yet somehow commanding groove, April absolutely shines on this slow sultry number called "Midnight Sun". If they haven't yet submitted this track to the movie industry I strongly suggest Mike and April do just that. This has being the score for a mystery movie written all over it.
Other tracks on "Grease It Up & Go" include: "Some Iz Good", "Down From The Mountain", "Mistaken Identity Blues", "A Good Man Is Hard To Find", "Quiet Whiskey", "Drown In My Own Tears", and "Spoonful".
This is usually where I send you to a website to meet the artists but this time I'm sending you to two: Check out April Mae & The June Bugs @ www.AprilMae.com and Check out Mike Mettalia @ www.MNightShift.com. Of course you'll please tell them both that the Blewzzman sent you.


Peter "Blewzzman" Lauro
Blues Editor @ www.Mary4Music.com
2011 Keeping The Blues Alive Award Recipient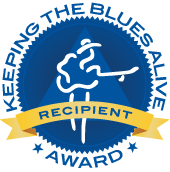 Johnny Riley
"Crossroads Of My Life"
Mississippi Delta Blues Music

By Peter "Blewzzman" Lauro © July 2015
I don't know what - if anything - Johnny Riley may have done for a living besides being a musician. Quite honestly, from what I'm hearing, I couldn't imagine him ever doing anything else. With a voice like this, Johnny Riley was born to sing the blues.
On his second CD, titled "Crossroads Of My Life", Johnny Riley - on rhythm guitar, vocals and harmonica - is joined by: Mike Lowrimore on Hammond B3, Piano and keyboards; Bill Marshall and Steve Fly on drums; Evan Leake on lead, rhythm, slide, acoustic and bass guitars; J C Roberts and Tommy Davis on bass; Barry Kemp on tambourine and back up vocals; and Mickey Rogers on lead guitar. The CD contains ten tracks of which eight are Johnny Riley originals.
The one sheet accompanying the CD proudly noted that everyone involved with the project was from Texas, Tennessee or Mississippi. I can't help but wonder if Johnny ever thought of calling the band Johnny Riley and the Texatennesippi Blues Project?
On the opening and title track Johnny claims that he's standing at the crossroads of his life. Having heard that, I'm hoping he doesn't rush into making any deals with the devil just yet. In actuality, from what I'm hearing, Johnny seems to be on top of the world professionally. From every note sung, to every note played and from the production process, to the recording process, "Crossroads Of My Life" is a masterpiece. The song is sung with such conviction; The lyrics tell a compelling story; The tone from every instrument is perfect and every one of those instruments can be perfectly heard throughout the track; Kudos to Johnny Riley (vocals, harp and rhythm guitar); Mike Lowrimore (Hammond B3); Bill Marshall (drums); Evan Leake (lead guitar, co-producer); J C Roberts (Bass, co-producer); and Barry Kemp (co-producer); collectively, you guys were genius on this "song of the year" caliber project.
To convey my thoughts on "Anger Sets In" I could easily say "see above". With that thought in mind, this could turn out to be the most redundant review of my career. Hey, as the saying goes - you call a spade a spade so I won't apologize for calling perfection, perfection. Once again, Mike, Bill and Evan are so profound on the rhythm it sounds like the organ, drum kit and bass amp are right behind me. Doing triple duty, Evan's also killing it on slide and lead guitar. And Johnny, with such a subtle but yet very cool twang, is belting the hell out the vocals. Another monster track.
By this groups standards, "Lonely Is The Night", is one of the more relaxed tracks, with the keywords in that statement being "by this groups standards". On what's probably as close as Johnny Riley gets to a ballad, his vocals are totally mesmerizing - I could, and very well may - listen to this song for hours. Although still somewhat intense, Mike, Steve and J C - on the organ, drums and bass - have a tight rhythm thing going but musically it's Evan's accomplished acoustic guitar work that stands out here. Here I sit, blown away again.
"You're Wrong" is actually a nice way of saying it, Johnny. From what I'm hearing this woman did to you I'd have expected to hear you say you're wrong (expletive deleted)! This smoker is another well written, well sung track that features Johnny tearing it up on the harp and teaming up with Evan for some rippin' guitar riffs.
According to Johnny, when his woman left him she did so without even writing a note - but he saw it coming, because the writing was on the wall. "No Letter Blues" is by far the most traditional blues track of the disc. It's features Johnny belting out good old, low down, gut wrenching, gravel voiced vocals and on his only appearance on the disc, scorching blues guitar leads by Mickey Rogers.
Other tracks on this very Impressive recording include: "Cold, Cold Summer" (Ross,Edwards and Graham ), "Be My Woman", "I Wonder", "No Love On My Mind" and "John The Revelator" (Public Domain).
The disc's liner notes, written by Carol Marble of Mississippi Delta Blues Music, end by welcoming you as one of Johnny's newest fans. Since that now directly applies to me, I thinks it's appropriate for me to say "Thank you Carol".
To find out more about Johnny Riley just go to www.johnnyrileymusic.com. After you tell him the Blewzzman sent you, please tell him I'll be looking for his name - in several categories - on next years Blues Music Awards ballot.


Peter "Blewzzman" Lauro
Blues Editor @ www.Mary4Music.com
2011 Keeping The Blues Alive Award Recipient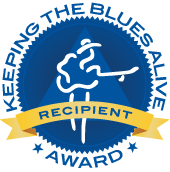 Reggie Wayne Morris
"Don't Bring Me Daylight"
Blue Jay Sound

By Peter "Blewzzman" Lauro © June 2015
Since this is his third release, and since his first one dates back to 1998, I guess calling Reggie Wayne Morris a veteran bluesman would be appropriate. However, with it being over a dozen years since his second release, I guess you could also call "Don't Bring Me Daylight" his comeback release. Now I don't necessarily know where he's been, or for that matter if he even left, but from what I'm hearing I've got to say "Welcome back, Reggie".
Joining Reggie Wayne Morris, on vocals and lead guitar, are: Chuck Fuerte and Ezell Jones on drums; Vinny Hunter, Pete Kanaras, Chris Sellman and Ray Tilkens on bass; and Mark Stevens and Bob Borderman on organ & piano. Of the disc's eleven tracks, ten are originals written and/or co-written by Reggie and Gerald Robinson - the disc's producer.
Reggie's earliest recollection of the blues goes back to when he was five years old. Being the "Son Of A Blues Fan" he remembers sitting on his daddy's knee listening to "The Things I Used To Do". That could explain why his smokin' guitar work on this track rips a la Albert Collins. Also ripping on the track is the rhythm - Mark's a monster on the organ and making their only appearance on the disc, Ezell and Chris are nailing it on drums and bass. Blues fans with children - take heed.
On this track Reggie's sounding like he's got a bad case of the blues, and it's all because he "Used To Have A Woman" who stayed out all night long. That will do it, Reg! Real hot shuffle with Chuck and Pete getting the rhythm into a tight groove, some nice piano leads from Mark, and Reggie belting it on vocals and guitar. The more I listen the more grateful I'm becoming for Reggie's daddy.
"Ball & Chain" is another song about a woman not doing right by Reggie. It's almost like it's his woman - not his daddy - that are the real reason Reggie's singing the blues. This time, not only did his woman leave him but to compound the situation she left him for the drummer. Yikes! This is more of what I've been saying - or will be saying - on pretty much all of the tracks: great singing; great guitar playing; and with the use of two drummers, four bass players and two keyboard players, consistently strong rhythm.
"She's Gone", Reggie's hurting over it, and those two things make for one hell of a blues song. This smoker features some of Reggie's best guitar work and vocal skills. He's absolutely singing and playing his heart out right here. Also at disc's best is Chuck fiercely leading the rhythm with outstanding drumming, another great track!
"Meet Me" is a slow blues ballad about having to deal with a lot of life's stressful situations: Lots of things going wrong; bill collectors calling; food prices rising; rent being due; and on and on. You can actually feel the pain in Reggie's voice as he sincerely delivers the heartfelt lyrics. The only thing he has to look forward to each day is having his woman meet him when he comes home. You'll understand as you hear him tell her, "I want you to meet me, when I come home.....meet me girl, with your thong on......." Yeah, I cracked up too. As it should be on a slow song like this, Chuck and Vinny are in a smooth rhythm groove and Reggie's laying down some real good slow blues guitar leads.
As the title would indicate, "God Loves You" contains spiritually uplifting lyrics and combining them to this beautiful Reggae beat was genius. This very well produced song flows so smoothly while it creates a strong desire to want to just sing along and sway to the music. Of course, in addition to it being beautifully sung by Reggie, it's the percussion and rhythm that highlight this one. Chuck, Vinny and Mark absolutely shine on the bass, drums and organ. This one's very catchy.
Other tracks on this excellent disc include: "Sign My Check" (Ceophus Palmer), "Another Can Of Worms", "Don't Bring Me Daylight", "Too Many Cooks" and "Ooooo Weeee".
To find out more about Reggie - and I'm highly recommending you do just that - simply go to www.rwmband.com. Once you're there you know the drill.....you'll tell him his new fan the Blewzzman sent you.


Peter "Blewzzman" Lauro
Blues Editor @ www.Mary4Music.com
2011 Keeping The Blues Alive Award Recipient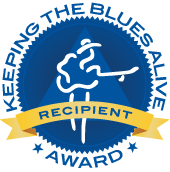 Mr. Sipp
"The Mississippi Blues Child"
Malaco Record Group

By Peter "Blewzzman" Lauro © May 2015
To say that the past three years have been a whirlwind for Castro Coleman, aka Mr Sipp, would be an understatement. In 2013 he was a finalist in the International Blues Challenge and released his first CD titled "It's My Guitar", in 2014 he was again a finalist in the International Blues Challenge - and this time not only did he win the competition but he also took the Gibson Best Guitarist title as well, and after having toured the world, here he is in early 2015 with his second CD - "The Mississippi Blues Child". A note on Mr. Sipps's bio states that "He's living the life he loves, Music".....and If I were to add to that I'd say he's doing it quite happily. Good for you Mr. Sipp.
On "The Mississippi Blues Child", Mr. Sipp - who plays guitar and sings lead vocals on all tracks plus bass, keyboards and background vocals on another - is joined by: Damien Strauder on organ and background vocals; Jeffery Flannigan on bass and background vocals; Stanley Dixon on drums and background vocals; Michael Thomas on organ; Timothy Henderson & Murph Caidado on drums; Chris Gill on slide guitar; Kimble Funchess on trumpet; Jessie Primer on saxophones; Will Brown on trombone; and the Malaco Staff on crowd vocals. Of the fourteen tracks, which feature diverse styles of music, all but one are Castro Coleman originals.
Speaking of bios, the opening track, which is titled "TMBC" - the acronym for The Mississippi Blues Child, is just that. The song tells the story of Mr. Sipp's musical path from a 6 yr. old boy to the present day and it details how he went from preachers telling he'd burn in hell for playing this style of music to playing it for audiences all over the world. It's a smoker that features monstrous guitar work by Mr. Sipp, and intense rhythm - led by Timothy's relentless drumming.
"Jump The Broom" could very well be the disc's best track as far as the guitar work is concerned. Mr. Sipp on lead & rhythm, Chris on slide and Jeffrey on bass are collectively killing it. Not only was this good listening but the song taught me a history lesson as well. The lyrics made it obvious that the term "jump the broom" had some symbolic meaning that was unbeknownst to me. After looking it up, I now know that in African tradition "jumping the broom" is a symbol of sweeping away the old and welcoming the new, or a symbol of new beginnings. Yes, you do learn something new every day.
"Say The Word" is that track that has the killer combination of featuring the disc's best blues and doing it in the longest time.....and that's always a beautiful thing. With Michael's perpetual organ leading a hushed rhythm behind him, this one's pretty much all Mr. Sipp. The song opens with a fancy little guitar run that settles down into the most serious of slow blues licks and from then on, the next six minutes are pure slow blues heaven. Vocally, Mr. Sipp's slowly and emotionally pouring his heart out to his lady in hopes of finding out just where he stands. My ultimate description of these kind of songs is to simply say that this is "Song Of The Year" material and this one truly is. Great stuff!
The next two tracks are topically and musically similar, and they do make for a good segue. On the first one, Mr. Sipp is tired of people telling him what to do with his money. As a matter of fact: he's gonna tell his bill collectors he ain't payin' no bills this week; He's gonna spend it how he wants to and buy himself a treat; and after that he's gonna find himself a casino and gamble it all away. You see, It ain't "Nobody's Bisness" (sic) what he does with his shit! This one's fast, furious, funky and funny.
Maybe that trip to the casino didn't turn out exactly as planned. You see, in this song Mr. Sipp has a pile of money 'cause he hit the "Jackpot". Now he's really telling everyone where to go. Trouble is, it's only a dream. The horn guys are all over this classic R&B style track.
On "What Is Love" I'm hearing a whole new Mr. Sipp and I'm loving it. This is soul music at it's best. Mr. Sipp's smooth, emotional, falsetto lead vocals, combined with the melodic background vocals, certainly make it one of the better sung songs on the disc. Real nice!
Another very similar and equally beautiful song is "Tonight". On this one Mr. Sipp shows some extraordinary vocal versatility as he starts off with a Barry White type of intro, then in between a few higher heavenly sounding verses he throws in a bit of an Al Jarreau style of scat. From what I'm hearing, Mr. Sipp might just be ready to contradict the title of his first CD - "It's My Guitar" - by titling his next one "It's My Voice".
Other outstanding tracks on "The Mississippi Blues Child" include: "In The Fire", "Hole In My Heart", "Sipp Slide", "V.I.P.", "Hold It In The Road", "Be Careful" and "Too Much Water". As Music On The Couch's Vinny Marini so precisely stated, this mixed bag of music is "the gumbo of the blues".
So by now you should be ready to head over to www.mrsipptmbc.com because you need to hear, read and see a lot more about Castro Coleman - the guy they call Mr. Sipp, "The Mississippi Blues Child". When you go, please tell him the Blewzzman sent you.


Peter "Blewzzman" Lauro
Blues Editor @ www.Mary4Music.com
2011 Keeping The Blues Alive Award Recipient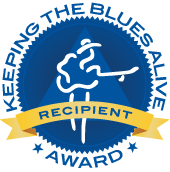 Various Artists
"Keeping the Blues Alive Vol. 8"

By Peter "Blewzzman" Lauro © May 2015


1) Man Child Blues - Bad Influence - 3:55
(Roger Edsall - Pub: Bad Influence)
www.badinfluenceband.com
Straight up, hard driving blues highlighted by powerful vocals, fierce rhythm, outstanding slide & rhythm guitars and smokin' harp leads.
All ingredients of a classic blues song.

2) Brandon's Blues - Joey Gilmore - 4:29
(Steve Zoyes - Pub: Mosher St. Music/Sonny Boyd Williams, LLC)
www.parklaneprod.com
This South Florida blues legend has been singing the blues for a long time but he's never felt anything bluer than Brandon's Blues.
Sadly, this is a song about the passing of Joey's son Brandon. Heartfelt, emotional vocals don't get any more real than this.

3) Half Of Me - Allen-Lamun Band - 3:48
(Laura Lamun - Pub: Mad Left Music)
www.allenlamunband.com
Musically strong track highlighted by excellent guitar work, yet it's stolen by the great vocal duet between David Allen and Laura Lamun -
the little lady with the very big voice.

4) Sunshine - Hector Anchondo Band - 3:19
(Hector Anchondo - Pub: ASCAP)
www.hectoranchondo.com
Well sung old school, down home style, slide guitar blues played on a twelve string Dobro Resonator accompanied by precision percussion. Oh yeah!

5) Lucky Man - Chuck Strong and SRBQ - 3:14
(Charles R. Strong - Pub: 30 Year Music)
www.srbqrocks.com
From start to finish, this one's full throttle, no holds barred, smoking blues fueled by wailing sax leads,
relentless rhythm and powerful lead and backup up vocals.

6) How I Got Over - Memphis Gold - 4:34
(Chester Chandler aka Memphis Gold - Bailria Publishing)
www.memphisgoldblues.com
Between having reviewed all of his CDs and him having a song on all eight of these Keeping The Blues Alive Compilations,
I've said it all about this great man.
And yet here he is blowing me away again as he sings his heart out on this beautiful, tender ballad.

7) Red Jelly Bean - Gypsy Carns - 1:32
(Gypsy Carns - Pub: Trailer Trash Music/BMI)
www.gypsycarns.com
This is joyfully the most bizarre song of the lot, and I'd expect nothing less from Gypsy Carns.
Musically it rips with smokin' guitar and piano leads and lyrically it's hilarious.

8) Letting A Good Thing Go Bad - Joey Gilmore - 4:19
(Joshua "Joey" Gilmore & William Bell - Pub: Joey Gilmore Music)
www.parklaneprod.com
This is the first ever of this compilation series to feature an artist with two songs.
This track features Joey at his soulful best on lead vocals with great harmony backup.

9) Got My Eye On You - Sabrina Weeks & Swing Cat Bounce - 3:13
(Sabrina Weeks & Mike Hilliard - Pub: Sabrina Weeks & Mike Hilliard)
www.sabrinaweeks.com
Having this sultry lady have an eye on you can only be a good thing.
Powerful, sassy vocals, backed by equally powerful guitar, rhythm and horns, all nicely coming together.

10) Hear My Train A Comin' - April Mae & The June Bugs with Mike Mettalia - 4:46
(April Lynn Iorio aka April Mae - Pub: Digging Deep Music/ASCAP)
www.aprilmaeandthejunebugs.com
So what do you get by putting a washboard, kazoo, banjo, cigar box guitar, standup bass,
harmonica and many percussion inducing gadgets behind a melodic folk style voice?
Some of the coolest, old school, rockabilly, bluegrass music you'll ever hear!


Peter "Blewzzman" Lauro
Blues Editor @ www.Mary4Music.com
2011 Keeping The Blues Alive Award Recipient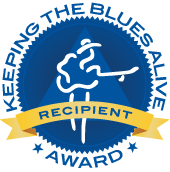 Madison Slim
"Close But No Cigar"
All About Blues, Inc

By Peter "Blewzzman" Lauro © May 2015
Madison Slim is one of those guys that everyone in the blues community should be familiar with, yet few are. In spite of a notable resume, he's managed to fly under the radar. As a matter of fact, other than a mention on a blog, and a listing on a few other musician's releases, there isn't even much to be found on him on the Internet. Although his inspiration is a legend and he's played with legends, until now, he's kind of been the svelte bomber of the blues.
Thinking that his career was winding down, Madison Slim did what most people intending on retiring do - he moved to Florida.....a hot bed of the blues. That's where he ran into Doug Deming and before long, Slim was hanging out and playing with the Jewel Tones - arguably one of the best bands in the state, and then some. It was at one of the Jewel Tones' live shows where Dr. Mike Ancona, the disc's executive producer, decided to put this project together. Thanks to him, and a super supporting cast, I'm thinking that "Close But No Cigar" - the first release under his own name - is going to give Madison Slim the recognition he so deserves.
On "Close But No Cigar", Madison Slim - on harmonica and vocals - is joined by: Barrelhouse Chuck on piano; Billy Flynn and Doug Deming on guitars; Andrew Gohman on upright and Fender bass; Devin Neel on drums; and Terry Hanck on saxophone. Put that cast together with their respective bands and right there you've got a heck of a one day festival.
"Close But No Cigar" features one Slim original along with twelve well done covers that fit just right into Slim's vocal and harp style wheelhouse.
As you'd expect with an ensemble of this caliber, the disc immediately opens with everyone at top form and in the tightest of grooves and it all sounds as smooth as a "Big Town Playboy" (Eddie Taylor). It features Slim sounding equally as good on the vocals and the harp and getting in some sharp, high end Jimmy Reed kind of riffs with the rest of the guys just doing their wonderful thing behind him. I'm already loving this recording.
"Bread Maker" (James Moore) had me chair dancing from start to finish.....all of the many times I replayed it. This smoker features great rhythm and percussion from Andrew and Devin, Doug stepping up with great guitar lead and Slim sounding quite soulful on the vocals. This is surely one of the disc's best.
On "Would You Baby" (Willie Mabon & Willie Dixon), with the jive Slim's laying on this gal I'm thinking she surely would. With that said, Slim's not the only one getting action on this one 'cause the band's kicking some musical ass. Billy and Chuck are going toe to toe on the guitar and piano highlights then Terry comes in and just blows the hell out of it all with some monster sax leads. Very good stuff!
"New Leaf" (Jimmy Reed) is one amazing harp player paying tribute to another amazing harp player - Slim playing Reed. You just can't not love it. My only regret is that at under 3 minutes, I wanted a lot more. I'm sure I could have easily foot tapped for another hour or so. Slim's at disc's best here.
This song sounds like it could have been written by countless numbers of people. It's kind of the anthem for those who've had that so called "one that got away".....often. It's about that feeling of being close but yet so far, "Close But No Cigar" (Jim Liban). Slim's subdued deliverance of these melancholy lyrics appear to give the impression he could have written it himself.
Okay, so since having a song by the one of the greatest N'awlins singer, songwriter and piano players of all time - on a recording that features Barrelhouse Chuck and Terry Hanck - and not saying something about it would be a sacrilege, here goes. "Let the Four Winds Blow" (Fats Domino) is a classic song from one of the biggest legends of our time - the always smiling, always exciting Mr. Fats Domino. Slim's got the fat man's delivery down pat, the rhythm - along with the rhythm guitars and wailing sax - is masterful, and although Chuck isn't singing it, somehow this image of him playing sideways like Fats did came to my mind and I just couldn't stop smiling. I'm crazy about this one.
So with a title of "Florida Blues" (Madison Slim) I found myself thinking this one could very well be a song about: hurricanes; hot and humid weather; old people who can't drive; and other endless scenarios. However, I was pleasantly wrong. It's actually a very tender and delicate instrumental that highlights Slim and Chuck complimenting, and obviously appreciating each other, as well, with absolutely beautiful harp and piano playing. Nicely done.
Other equally impressive tracks on "Close But No Cigar" include: "Kissing At Midnight" (Billy Boy Arnold), "I Got To Find My Baby" (Muddy Waters), "Stockyard Blues" (Floyd Jones), "If It Ain't Me" (Jimmy Lane), "Blue Coat Man" (Eddie Boyd) and "Wild Cat Tamer" (Tarheel Slim). In addition to saying this is the one to beat in the 2015 "Blewzzy" competition, I'm thinking you just might hear "Close But No Cigar" making some noise at the 2016 Blues Music Awards as well.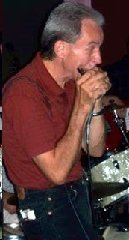 Normally, here is where I'd give you the artists' website and suggest you contact him. However, in this case, should you like a copy of "Close But No Cigar" for airplay you'll need to contact Dr. Mike at mojo104@aol.com. And just as you always do you'll say the Blewzzman sent you.



Peter "Blewzzman" Lauro
Blues Editor @ www.Mary4Music.com
2011 Keeping The Blues Alive Award Recipient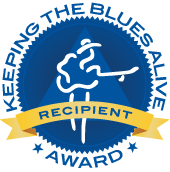 Little Freddie King
"Messin' Around Tha Living Room"
MadeWright Records

By Peter "Blewzzman" Lauro © April 2015
Little Freddie King, who already has some dozen or so records to his credit, is at it again. The latest release from the "New Orleans Bluesmaster" is titled "Messin' Around Tha Living Room". On the project, Freddie - on guitar and vocals - is joined by: "Wacko" Wade Wright on drums; William Jordan on bass; Bobby Lewis diTullio, Jr. on harp; and special guests Luke Winslow King on slide guitar and Vasti Jackson on guitar. The disc contains eleven tracks of which ten are Freddie and Wacko originals.
"Bad Bad Julie" starts things off and the song itself starts off with some very good slow, smoking guitar riffs compliments of Vasti. He's soon joined by similar riffs on the harp from Bobby and right after that the little guy himself starts growling out the melancholy lyrics and just like that, full blown blues is in full swing.
Okay now, Freddie may be little but that's not stopping him from owning this cat named Tom. You see, this one's called "Hey Tom, I Saw You" but it's what follows that should have Tom worried. It goes something like this...."Hey Tom, I saw you talking to my old lady last night and you thought I did not know....." and the rest pretty much explains that Tom is about to become the recipient of a bad dose of those jealous husband blues. This is more slow and low down blues with Freddie just killing it on vocals and guitar, Bobby hitting some way up there Jimmy Reed kind of notes on harp and Wacko creating an intense somewhat spooky kind of rhythm on the drums. Watch out Tom!

Dr. Bones, Dr, Bones,
where is Dr. Bones?
I went to the hospital to see Dr. Bones,
only Dr. that was there was Dr. Jones.
I told them "I Wanna See Dr. Bones",
I'm not seeing Dr. Jones.

You tell them Freddie. This one's loaded with attitude; from Freddie's hard sung, tough and gritty vocals, to the powerful and relentless rhythm coming from Jordan and Wacko - at disc's best on bass and drums - to Luke's unforgiving lead and slide guitar leads. Start to finish, this one's killer.
When I clicked onto this track, just as the first few notes started I happened to notice that it was well over seven and a half minutes long and that thought, combined with what I was hearing, brought an immediate smile to my face. Slooooow smoking blues for a looooong period of time...that's what I'm talkin' about. "Back At the Bucket Of Blood" is signature Little Freddie King kinda stuff. The rhythm section just slips right into the pocket with a tight, smooth and very relaxed groove while Freddie does his masterful picking and sings his heart out with his gruff, emotional and soulful vocals. This is the blues.
Now if you think the title of this one is out there, just wait till you hear the rest of the lyrics to "Do The Duck, Quack, Quack". It's an instructional dance song with Freddie acting the part of a square dance caller. However, instead of hearing "Crack that whip and jerk that line, let's start dancing and have a good time", you'll be instructed to get out to the dance floor and told how to act like a duck.....quacks and all. Classic lyrics, NO! Fun lyrics, YES! With that said, the instrumentation on this one is infectious. While Freddie was squawking away, he and the guys were cranking out some serious music to move to. Very cool stuff.
Other tracks on "Messin' Around Tha Living Room" - which the one sheet included with the disc appropriately describes as containing "gut bucket blues that's not meant for the martini sipping city slicker" - include: "Old Yellow Boy", "Run Here Baby Run", "Brother Hay Shack", "Soul Serenade", "Two Days, Two Nights" and "Tryin' To Make It To My Shack".
If for no other reason other than to get a better look at this stunning photo of Freddie, you should go to www.littlefreddieking.com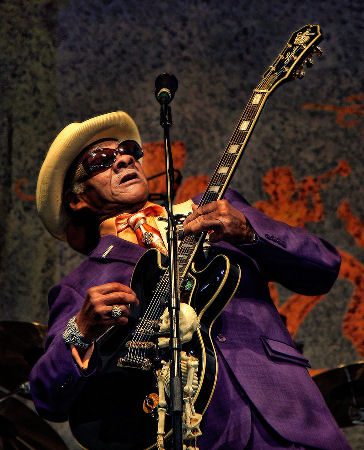 However, while you're there you seriously need to look into getting some of this down and dirty Delta blues added to your collection. Once you get hooked up with some of his music please don't forget to tell him the Blewzzman sent you.


Peter "Blewzzman" Lauro
Blues Editor @ www.Mary4Music.com
2011 Keeping The Blues Alive Award Recipient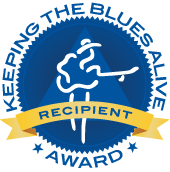 Mark Telesca
"Heavy Breathing"

By Peter "Blewzzman" Lauro © April 2015
If some of you who are reading this are thinking.....Hmmmm, Mark Telesca - where have I heard that name before? The answer is pretty simple - all over! Formerly the front man for Blues Dragon, Mark is now fronting The Mark Telesca Band. Both of those bands have appeared in the semi finals at the International Blues Challenge, both have had recordings on the Mary4Music Presents "Keeping the Blues Alive" compilation CD series and now both bands have been reviewed here, as well. Additionally, Mark's highly successful Monday night blues jams - at The Funky Biscuit - in Boca Raton, FL - have become the hottest spot for many local and national artists to hang out and play at. As a matter of fact, if a roster were kept of the recognizable blues artists that have joined Mark's jams it would read like a top notch blues festival lineup. And yes, this is the same Mark Telesca who is Diunna Greenleaf's international touring bassist.
"Heavy Breathing" is Mark's first release as a self named band. The nucleus of the group consists of Mark Telesca on bass and vocals; Robert Allen Gibbs on lead and slide guitars, and dobro; with the drum work being shared by Fred Weng & Rick "Rico" Geragi - also on percussion. On this project they were joined by: Tony Monaco on Hammond B3 and piano; Steve Laudicina on guitar; and Bridget Adderly & Josh Rowand on background vocals. The disc contains nine originals and a Willie Dixon cover.
Just by looking at Mark Telesca, if you were to try to guess the type of music he plays or the style in which he sings, "Paint It Blue" would be the song you might choose. He doesn't just wear this look, he sings it as well. Rough, tough, gritty, intense, and confident? "You're damn right".....which, by the way, is the chorus line sung by the background singers. On top of all that vocal attitude, Steve's displaying some of it as well, with his best licks on the lead guitar. This is one smokin' track.
"Tell Me" has so much going on. Along with singing his heart out, Mark may very well be at disc's best on bass; Richard and Steve are are amazing together on dobro and lead guitar, respectively; and the heart that's beating the life into the track is from the monster rhythm being produced by Mark's profound bass and Rico's compelling percussion on the congas. I'm loving the Latin sound on this one.
"Living In The Past" emphasizes the bands diversity. For this normally Avant-garde bunch, this is somewhat of a toned down track, lyrically and musically. Vocally, it's about as close to a ballad as Mark gets and although it's not a style you'll hear him do too often, it's surely one he excels at. Speaking of excelling, that's something Robert does with this tracks guitar and slide guitar. Very impressive stuff.
"Stand My Ground" may be this tracks title but it's not anything you'll be able to do while listening. This is one hot shuffle that I'm sure fills the dance floor. Mark's smooth vocals, the driving rhythm coming from him and Fred, fantastic piano playing from Tony, and terrific tandem guitar licks between Robert and Steve all make this another of the disc's best.
The disc closes with the intriguing and very intense title track, "Heavy Breathing". The provocative and mysterious lyrics are based on what happens when the phone number on a piece of paper, found on the ground in a parking lot, is called. The story is equally bizarre as it is eerie but it's the music that transcends you deep into the story. I'm betting that one day this will be the soundtrack - and possibly the plot - for a deep, dark, erotic, mystery movie starring the likes of Mickey Rourke and Angelina Jolie type actors. The compound rhythm, with the accompanying percussion and vibrant organ pulse, and the piercing guitar leads could not have been more perfect for this type of a song. You have got to hear this track.
Other tracks on "Heavy Breathing" include: "I Don't Need Your Lovin' Anymore", "Funky Stuff", "Evil", "Cross The Dog" and "If You've Got Enough Jack".
Mark Telesca can be found by going to www.marktelesca.com. While you're there, in addition to telling him the Blewzzman sent you, check out the photo page, I'm sure you'll recognize a lot of the company he keeps.


Peter "Blewzzman" Lauro
Blues Editor @ www.Mary4Music.com
2011 Keeping The Blues Alive Award Recipient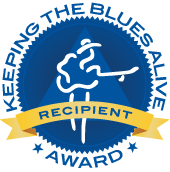 Jon Spear Band
"Old Soul"

By Peter "Blewzzman" Lauro © April 2015
The Jon Spear band consists of: Jon Spear on guitar and vocals; Dara James on lead guitar, harp & vocals; John Stubblefield on drums; and Andy Burdetsky on bass & backing vocals. Special guests include Ron Halloway on saxophone and Nate Brown on congas. "Old Soul" is the bands debut disc and it contains ten tracks of which nine are band originals.
Okay, so when I heard the following line in this track I immediately decided to look up a list of the top fifty proverbs and just as I expected....... 'If you ride the "Devil's Highway", you've got to pay the devil's toll'..... was not on it. Plain and simple - that list needs to be rewritten. This is one of those kind of songs that lyrically and musically could fit nicely into several music genres. It's blues, it's rock and give it to Toby Keith and it's a number one country hit. Well written, well sung and well performed.
Speaking of proverbs, this next song contains quite a few of them - one of which is - the early bird catches the worm - but on the other hand ....."The Second Mouse Gets The Cheese". Clever, tongue in cheek lyrics for sure. This one features seriously rich rhythm highlighted by chest thumping bass from Andy and smoking harp leads from Dara - who would be the nephew with his uncles if this band were a family band.
The title song - as explained by Jon - was written about "someone who shows a passion, skill and feeling during their musical performance, far beyond their years"... an "Old Soul". Once again, the rhythm is intense - this time fueled by some of the disc's best drumming from John. Additionally - and unfortunately, I might add - this is the only track on which saxophone maestro Ron Halloway gets to work his magic giving the track a bit of jazzy vibe. Lyrically, it's the most serious song of the lot and Dara sings it as such. Surely one of the disc's best.
"I Love My Skin", I love the skin I'm in. Don't make no difference if I'm fat or thin, I love the skin I'm in. Don't make no difference if I'm black or white 'cause my skin always fits just right. It keeps me warm and cozy at night......And that's just a portion of this tracks hilariously funny lyrics. What really interesting is that a full listen will educate you as to why God gave us skin - well according to Jon Spear, anyway. More strong rhythm, as usual, but the musical highlight here is the fine guitar playing. This is good ol' fun havin', toe tappin', knee slappin', sing along country blues at it's finest.
"Live Music Is Better", 45 minutes a set. Live music is better, it's the best music you can get. It's never canned or fake, you even hear the mistakes. Live music is better. That's the chorus line of this song and trust me, you'll be singing it all day. Now if you want to hear the rest, you know what you've got to do.
Through all the funny; the rocky; the jazzy; and the country roads the Jon Spear Band has taken us down, it's now time to get down in the Alley - "Tin Pan Alley" to be exact. This just isn't my kind of stuff but it's eight and a half incredible minutes of my kind of stuff so you know I'm tripping on the blues right about now. Andy and John are doing their thing in the kind of groove the bassist and drummer need to be in with a song like this, but man, this is a killer slow blues ballad with painstaking, emotionally charged vocals and some of the finest guitar licks that start out slow and finessed then mount to an incredibly scorching crescendo. Jon Spear and Dara James - please take a bow. It's no wonder this song is a blues classic and you guys covered it as good as these ears have ever herd. WOW!
Other tracks on this outstanding debut release include: "I Can't Help Myself", "Forever Home", "Mean, Mean Woman" and "Paid In Full".
The Jon Spear Band can simply be found by going to www.jonspearband.com. Once you find them, please tell them the Blewzzman sent you.


Peter "Blewzzman" Lauro
Blues Editor @ www.Mary4Music.com
2011 Keeping The Blues Alive Award Recipient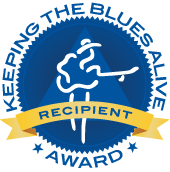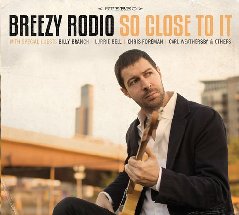 Breezy Rodio
"So Close To It"
Wind Chill Records

By Peter "Blewzzman" Lauro © April 2015
For a relatively young man - well by blues standards, anyway - Breezy Rodio has certainly been around the music block a few times or so. Now living in Chicago, in addition to playing or sharing the stage with pretty much all of the prominent blues names common to that city, Breezy has extensively toured several continents. Besides appearing on releases of other well known artists, Breezy has two prior blues releases and - proving to be musically diversified - he has two reggae releases to his credit as well.
On his latest blues release - "So Close To It" - Breezy Rodio, on guitars and vocals, is joined by: "Ariyo" Sumito Airyoshi on piano; Light Palone on bass; Lorenzo Francocci on drums; Chris Foreman on organ; and Bill Overton on saxophone. Additional guests include Art Davis and Doug Scharf on trumpet; Billy Branch and Quique Gomez on harmonica & background vocals; Jen Williams, Steve Ashum and Jason Parks on background vocals; Lurrie Bell on vocals and guitar; and Joe Barr and Carl Weathersby on vocals; Additionally, on a bonus track recorded live in the studio, Breezy is joined by: Rick King on drums; Brian Burke on upright bass; and Luca Chiellini on piano.
Besides featuring a lot of talented musicians, "So Close To It" features a lot of good music as well. There are fifteen tracks, of which about half are originals, totaling well over an hour of listening pleasure. Now let me tell you about a few.
The disc opens with "When My Heart Beats Like A Hammer" - one of a few songs that were made famous by one of Breezy's biggest influences, Mr. B. B. King. Between his enthusiastic and emotional vocals, and his impressive blues guitar leads, Breezy more than does the song justice.
Cha-Cha, mambo, samba or the bossa-nova? It doesn't matter, you'll look good doing any one of them to "Just About To Lose Your Clown". With Light, Lorenzo and Chris having the rhythm on fire and Breezy and Art adding flare with the guitar and trumpet, this one's got the Brazilian Jazz sound all over it. Turn it up and put on your dancin' shoes.
"Walking With My Baby (She's So Fine)" features Billy Branch blowin' the hell out of the harp and helping out on the vocals, and that alone makes this track a highlight. With that, Lorenzo and Light are once again all over the rhythm and Ariyo is sounding real good on the piano leads. Good old Chicago blues as straight up as it gets. For that matter, the song even mentions several of Chicago's well known streets.
"Time To Come Back Home" just plain rips. It's a fast paced track that gets progressively faster as the song progresses. Pretty much everyone's on top of their game and I'm thinking that by tracks end their exhausted as well.
Okay, so how can I write for Mary4Music and not mention a song called "Mary"? Exactly! This is another one of those tracks where the guys aren't doing anything other than what they do best - lock into a tight groove and play the hell out of the blues. There's nothing fancy going on and yet it all sounds just so darn good. I'm absolutely loving it.
"The Day I Met You" is nearly seven minutes of slow blues and the only thing that could have made this one better was making it seventy minutes long. When I hear this kind of stuff at live shows I just want someone to lock us in and throw the key away. After starting off with some smokin' guitar leads, Breezy starts singing and then the song becomes a vocal masterpiece. After his soulful and emotional opening, Joe Barr takes over and his rich, raspy and robust voice add a whole new dimension to the song. But wait, we're not done yet - it's now Carl Weathersby's turn and the rasp became gravel and the intensity increased. I'm telling you, I want to hear a whole CD from these three.
"I Win Some More" features another Chicago blues legend, the great Lurrie Bell. With that said this means we all win. With rich rhythm and masterful piano work behind him, Lurrie shines on this one. When it comes down to belting the hell out of pure, unadulterated blues on the vocals and laying down more of the same on lead guitar, Lurrie can hang with the best. Easily one of the discs best.
Other tracks on "So Close To It", which I could have easily said wonderful thing about as well, include: The title track, "So Close To It", "Sneakin' Around", "Too Lazy", "I Can't Get Enough Of You", "Please Accept My Love", "One Broken Heart For Sale", "How Much Can A Poor Man Take?" and "Evil Hearted Woman".
If you haven't yet discovered Breezy Rodio then it's my strong suggestion that you do so. His slight European accent, along with his immaculately articulate vocals, combine to create an absolutely wonderful and incomparable singing style. That, and his extremely talented guitar skills, will soon be making Breezy Rodio a common name in blues circles. I'm sure of it.
When you check him out - at www.breezyrodio.com - please be sure to tell him that he blew the Blewzzman away.


Peter "Blewzzman" Lauro
Blues Editor @ www.Mary4Music.com
2011 Keeping The Blues Alive Award Recipient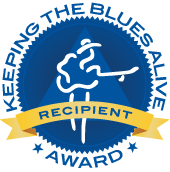 Bobby BlackHat Walters
"Hot Blues Mess"

By Peter "Blewzzman" Lauro © April 2015
As it is with many of these reviews, I've not had the opportunity to see the artists perform, let alone even meet some of them. Until this past January, that was the case with Bobby BlackHat - for whom I've written several reviews, as well as having placed songs of his on several of our Mary4Music Presents: Keeping The Blues Alive compilation CDs. Happily, that all changed when in addition to having the pleasure of seeing him perform twice at the recent International Blues Challenge, we also became quite good friends. Here's to you, Bobby.
"Hot Blues Mess" is Bobby's fourth release and I'm thrilled to have worked with all of them. On this project, Bobby BlackHat Walters - on lead and background vocals, harp & percussion - is joined by: Larry Berwald on guitars and background vocals; Tony Lucero on drums & percussion; and Brian Eubanks on bass. Special guests include: Cal Hamlin on keyboards; Clifford Clark on saxophone & background vocals; Martin Walters on drums; Akeylah Walters, Shayna Walters and Resa Gibbs on lead & background vocals; and Ellie Bell on background vocals. The recording contains eleven originals and a cover of the classic "Fever".
So I'm going to start this review by simultaneously commenting on the opening AND the closing track... actually, they're the same song. The short version (4:02) is track one and the long version (6:12) is track twelve. That just means you get to hear over ten minutes of the discs best track. The song is a duet between Bobby and Resa in which they take turns badgering each other in search of a "Good Explanation" as to each other's wrongdoings. Ultimately, there are none. The contrast of Bobby's deep and serious voice with Resa's power and versatile range makes this one hell of a vocal track. With that said, the music is by no means taking a back seat. Led by hefty drumming and substantial organ leads from Tony and Cal, the rhythm is robust; and between Bobby and Larry, the heavily blues induced harp and guitar leads are as serious as the songs accusations.
"Fever" is one of those songs that have been recorded by artists in just about every genre of music. I've always liked the song and my preference leans towards the slower, jazz infused, bluesy versions, like the one I'm listening to right now. With Bobby's two daughters switching back and forth on the lead vocals, it's obvious that these leaves did not fall far from the tree. Akeylah and Shayna Walters pretty much nail it on this one. Soothingly soft snare drum and ivory tickling provide the perfect musical background for the ladies. Real smooth.
If you listened to this track after hearing me say that some of Bobby's best harp work can be heard on it, you'd surely say "I Know What You Mean". This laid back shuffle is typical Bobby BlackHat style. He's got his excellent ensemble locked into a tight rhythm groove, he's belting the hell out of the blues and right here he's all over that harp. Great track.
Although Bobby claims to have collaborated with his band mates on the composition of this song, I could swear I've told my wife this many, many times... "I work hard each and every day, never drink, bring home all my pay. I rub your shoulders, and your tired feet, and when you're hungry I cook you something to eat. "I'm A Good Man", a damn good man, yes I am". If all of us men could say - and mean - the well written, well sung lyrics on this song, there'd be a lot more happy women in the world. Well said, Bobby.
Having heard some forty plus songs by Bobby, I've come to know that he loves singing soft, beautiful ballads that tell a true story and that works for me, because I love hearing him sing them. "Empty House" is one of those songs. Sure, there's some great music going on but this is Bobby doing what Bobby does best. Put the song on, pay close attention, and you'll know exactly what I'm talking about.
There is a line in "Blues Praise" that says "There's a thin line, between Gospel and the blues......" and while Bobby's singing it, Larry's laying down some serious country blues, slide guitar licks. Add to that some runaway train type rhythm from Tony and Brian, very soulful and spiritual melody vocals 'tween Bobby and Resa, and background vocals from Ellie, Akeylah, and Shayna and I don't know if I'm at a hoedown in a barn or a revival under a tent. But what's cool is I really don't care 'cause all I want to do is dance, dance, dance. Woo Hoo!
Other tracks on "Hot Mess" include: "Come On Children", "Cock-A-Doodle-Do", "Hot Blues Mess", "Better Than Yesterday", and "My Favorite Blues Joint".
If Bobby BlackHat is one of those artists who's been flying under your blues radar, you can do something about that by going to www.bobbyblackhat.com. In addition to telling him I sent you, please tell Bobby the Blewzzman sends his love.


Peter "Blewzzman" Lauro
Blues Editor @ www.Mary4Music.com
2011 Keeping The Blues Alive Award Recipient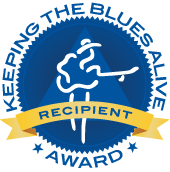 Laura Cheadle
"Where the Blues Hangs Out"

By Peter "Blewzzman" Lauro © April 2015
Besides being fun to listen to, Laura Cheadle is fun to look at as well. And although she is indeed quite cute, that's not the basis for that statement. I'm talking about her aura, and the fact that she always appears happy - and knowing her as I do, it's not just an appearance. She exudes a feeling of Zen that's totally contagious. Oh yeah, and she's a talented, multi instrument playing, singer, songwriter with a bio that someone twice her age - or more - would be happy to boast.
"Where the Blues Hangs Out" is Laura Cheadle's fifth release - a most impressive number for someone who I know is not yet thirty years of age. The disc contains thirteen tracks of which ten are written by Laura and/or J. S. Cheadle - her band mate and dad. The complete list of musicians - which is affectionately referred to as the Laura Cheadle Family Blues Band - are: Laura Cheadle on lead and background vocals & acoustic guitar; J. S. Cheadle on piano, organ, guitar, drums, bass & background vocals; brother Jimmy Lee Cheadle on electric guitar; B. W. Smith and Paul Golonsky on drums; mother Sue Cheadle, Madi Hart and Maddie Brewer on background vocals; Mikey Jr. and Steve Guyger on harp; Bobby Michaels on saxophones; Jeff "Blondie" Van Stenz on trumpet; and Tony Sailer on violins.
Where there's somebody crying, where there's somebody dying, where there's a two timing woman or where there's a two timing man, these are just some of the places "Where The Blues Hangs Out". Very true, well written and well sung lyrics on this impressive opening and title track. With a large part of this short song being instrumental, I'll address Laura's amazing vocal talent and range on many of the next few songs - that's for sure - because what's taking place in the middle of this track is musically incredible. You've got Mikey Jr......excuse me, that's monster Mikey Jr. wailin' on harp, Jimmy Lee doing the same on lead guitar riffs and papa Cheadle nearly stealing the song on piano, organ, drums, rhythm guitar and bass. What a way to kick things off.
"This Love Looks Good On Me" is an absolutely beautiful and inspiring song about an obviously perfect relationship. It tells such a happy story that I found myself hoping it was written from a real life experience. From baritone to falsetto - and everywhere in between - Laura vocally nails this one. Although the track features full instrumentation, it's actually a duet with J. S. once again doing it all. His piano and lead guitar highlights are exactly that - highlights.
Starting off uncharacteristically slow, this rendition of "Rock Me Baby" sounded like Laura turned it into a soft, sultry ballad - and with her beautiful voice, that would have been a good thing. Then, a minute into the track, all hell breaks loose and The Cheadle Family Blues Band - with Jimmy Lee on guitar, pops on bass and keyboards and B. W. on drums - are all rockin' me baby.
"Change (It's Alright)" is another absolutely beautiful and beautifully done song and this ballad stays a ballad for all of it's wonderful seven plus minutes. It opens with a very mellow and melodic harp solo, compliments of Steve, that leads into what may be some of the discs best vocals. What Laura does - first solo, than in harmony with J. S. - is phenomenally flawless. Work like this needs to be a part of any singing 101 class. My God, I got so lost in the singing of this song that I almost didn't mention the consummate rhythm and string accompaniments by J. S. on bass, Paul on drums and Tony on violin, and the continued smooth harp interludes by Steve. This one's a masterpiece.
Although this song was performed - and performed quite well, I might add - by countless well known artists, I'll always remember the version I heard when I was a kid - Ella Fitzgerald singing "Summertime". Thanks dad! This decades old Gershwin song is a classic that supposedly has been recorded over 25,000 times and I'm sure it will be continued to be done for many more decades. Hopefully it will be done as well as Ella, Billie Holiday, Nina Simone, Miles Davis, Stan Getz, Al Green and now Laura Cheadle have done it.
This next track is a live recording and it opens with Laura telling the audience that it is one of her favorite tunes. That's true of T-Bone Walker's "Stormy Monday" for many of us. More strong rhythm - this time with B. W. on the drums and J. S. on the bass and organ - back up Laura as she growls, howls and generally belts the hell out of the blues on this one. She says it at the end of the track and I'll say it now as well....PHEW!
Other tracks on "Where the Blues Hangs Out" include: "As Long As You Love Me", "Morning", "The Best That It Could Feel", "Teach You To Love", "Midst Of Your Mystery", "This Life is Made To Dance" and "Blue Sky".
To find out more about Laura, and the rest of the Cheadle Family Blues Band, head on over to www.lauracheadle.com. While you're there, read the bios, check the schedule, buy some discs and tell her the Blewzzman sent you.


Peter "Blewzzman" Lauro
Blues Editor @ www.Mary4Music.com
2011 Keeping The Blues Alive Award Recipient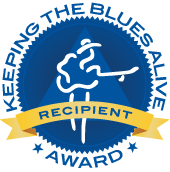 Celso Salim Band
"To The End Of Time"

By Peter "Blewzzman" Lauro © March 2015
It's just a few months shy of eight years since Celso Salim's last release and it's impressive that the nucleus of his band, and some of the special guests as well, are still in tact. I guess Celso is a firm believer in not fixing something that isn't broke. Actually, the only change of any significance is the addition of a horn section and that's always a way of making something good become something better.
On "To The End Of Time", the Celso Salim Band consists of course, of: Celso Salim on acoustic and electric guitars, mandolin, dobro and vocals; Rodrigo Mantovani on electric and acoustic bass and harmony vocals; and Jason Sterling on drums. Special guests include: Hunberto Zigler on drums and percussion; Ari Borger on piano and Hammond B3 organ; Darryl Carriere on harmonica; Bia Marchese & Rafael Cury on lead and harmony vocals; Denilson Martin on saxophones; and Sidmar Vieira on trumpet. Of the discs eleven tracks, eight were penned by Celso.
Musically, "Fool Of Me" is one of the discs best tracks. Rodrigo, Jason and Ari are in a real smooth rhythm groove on the drums, bass and organ and Celso, in addition to belting it out of the park vocally, is killing it on the guitar leads. Real deal blues right here.
Making his only appearance on the harp, Darryl brings a lot of life to a shuffle called "Red Light Blues". Between his harp leads, Celso ripping guitar leads, Ari's piano highlights and the well done lead and harmony vocals, this one's another great performance.
This is one of those songs where you need to just sit back, chill out and let the music melt you like you're a stick of butter in a hot pan. Being the only track on which Bia sings the lead vocals is an unfair tease. To quench that thirst I know you'll be having for more of this incredibly beautiful voice, you'll just have to hit replay...hit replay...hit replay. This jazzy number is as slow, soft and sultry as it gets. It's also the only chance you'll get to hear the splendid blowing of Sidmar's trumpet. Give this one a real good listen.
Celso, Rodrigo and Humerto do an absolutely masterful job on the cover of the Sleepy John Estes track titled "Liquor Store Blues". This acoustic track features amazing pickin', profound bass and dazzling drumming. The simplest of the ensembles and yet one of the most impressive tracks.
Seven and a half minutes of slow blues, done just the way I like it, easily makes "Devil In You" a double highlight for me. When it comes to this kind of stuff, the longer the better. The contrasting high notes of the piano backed by the deep notes of the sax at the opening of this track immediately had me lost in the song. Then Ari steps in with his highly emotional lyrics, followed by stinging guitar leads and full blown, scorching blues is now in session. Oh yeah, bring it on.
One of the three covers is the Elmore James classic "Talk To Me Baby". As with Bia, this is the only track on which Rafael does the lead vocals and that right there makes it worthy of mention. With that strong and raspy voice of his he nails this one. Along with absolutely amazing slide guitar work from Celso, torrid piano playing from Ari and strong backup from Denilson on the sax, this rendition rivals any I've heard. Great job.
Other tracks on "To The End Of Time" include: "To The End Of Time", "Blind Man With A Gun", "It's Just too Bad", "Old Blues Goodbye" and "Rest My Bones".
If you'd like to learn a lot more about Celso Salim and listen to some of these tracks, please go to www.celsosalim.net. Of course, you will tell him the Blewzzman sent you, right?


Peter "Blewzzman" Lauro
Blues Editor @ www.Mary4Music.com
2011 Keeping The Blues Alive Award Recipient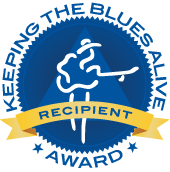 Big N' Tasty Blues Band
"Self Titled Disc"

By Peter "Blewzzman" Lauro © March 2015
When I went to the IBC in January, I was on a mission to see, meet and network with as many bands as I possibly could. I had it all planned out that with the exception of some bands from Florida, who's members are all good friends of mine, that I would not see any one band more than once. Then Big N' Tasty came along and that plan went right out the window. After a dose of this act I was craving more and happily I got lots of it. Since the band did make it into the semifinals - and as a testament to how much I enjoyed watching and listening to them - they are the only band of the 120 plus participating bands that I saw all three times they performed.
Big N' Tasty are: Caryn Schroeder on lead and background vocals, saxophone and percussion; Keith Beachtree on lead and background vocals & lead, rhythm and slide guitars; Keith Cottrell on lead and background vocals & lead and rhythm guitars; Brad Skenandore on harmonica and background vocals; Paul Exworthy on bass and background vocals; Larry Phillips on keyboards; and Eric Farah on drums. The self titled CD is the bands first and it includes all original music penned by Brad Skenandore, Keith Cottrell & Keith Beachtree.
With a voice as big as her beautiful being, Caryn is immediately impressive on "Hard Livin", the discs opening track. Quite frankly, she is pretty much the main reason I was mesmerized by this band. Her powerful vocals, that can sometimes sound as smooth as silk and other times as rough as gravel, were given to her for one reason - to belt the hell out of a song. That, combined with her sassy facial expressions, the rolling of her eyes and her flirtatious glances - to the audience and the other band members as well, are all a part of her wonderful magnetism. This is one of the discs smokers that's got everyone cranking. Driving rhythm, gutsy guitar riffs and alternating piano and harp leads all pushing Caryn along. Excellent track.
"Big Daddy And Little Darlings" is a track in which the lyrics actually describe the song. One of the lines is "Now the joint is jumpin' and you don't want to go.....so we got no choice but to stay out on the floor". And the reason the joint is jumpin' is because the band is playing swing music at it's best. Paul and Eric are at discs best on the rhythm, Larry's got some crazy things happening on the organ, Caryn's slammin' it on the sax, the guitar guys are on fire and the lead and harmony vocals are spectacular. Easily the discs best track and surely worth the many replays I just gave it.
Although "Day After Day" is about how often I'd like to see this band, in this case it's the songs title. This one features the guys taking over - vocally and instrumentally. With some excellent and funky rhythm behind them, between the great job they do on the vocals and the masterful job they do on the guitars, this one is all about the Keiths.
This track caused flashbacks of me sitting in the Hard Rock Cafe watching Big N' Tasty blowing the roof off of the place while performing this track - "Little Blue Top". I can still hear the crowd going nuts. This is a hard driving track about.....driving. Play it loud and play it often. Be advised, listening while you're actually driving might just earn you a speeding ticket. Wow!
Readers of these reviews know by now that I melt when a slow blues ballad by a good female vocalist comes on and yes, I'm melting as I speak. I'm amazed at how a voice can be so powerfully soft, aren't those contradictory words? Magical is the only word that explains it. On this melancholy song, Caryn sadly has a "Broke And Faded Heart" and her sincere and heartfelt vocals have this listener feeling for her. Additionally, Brad's finesse on the harp sound as emotional as Caryn's voice. Real good work here.
Other excellent tracks on "Big N' Tasty" include: "Messin' Blues", "Momentum", "Ain't Gonna Quit You", "Overflow" and "I See Your Cloud A Comin".
It's my opinion that Big N' Tasty have a bright future in the blues and you should do all you can to get to get to know more about them. They are currently working on building a website but in the mean time, you can friend them at Facebook. Just search Big N' Tasty or click right here - www.facebook.com/BigNTastyBlues. When you do, please be sure to tell them the Blewzzman sent you.


Peter "Blewzzman" Lauro
Blues Editor @ www.Mary4Music.com
2011 Keeping The Blues Alive Award Recipient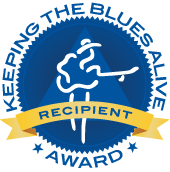 Click Here To Return To The CD Review Index
Click Here For The Blues Portal
Click Here For The Indie Portal
Click Here To Visit Our Music Gift Shop


---
Want your CD reviewed?
Click HERE to email us for information.






*All logos and trademarks in this site are property of their respective owner.
Additional content © 1998-2020 Mary4Music.com. All Rights Reserved.