Blues CD Reviews 64



Chuck Strong & SRBQ
"It's About Time"
30 Year Records

By Peter "Blewzzman" Lauro © March 2015
Every once in a while - or as in this case, every thirty years or so - I come across a CD having quite an appropriate title. Since it's been thirty years since Chuck Strong's last release, saying "It's About Time" kind of hits the nail right on the head. With that said, an alternate title of "Good Things Are Worth Waiting For" would have been quite relative as well.
On "It's About Time", Chuck Strong - on vocals, drums & percussion - is joined by: Michael Stanton, the discs producer, on rhythm guitar, bass & vocals; John Menzano, also on bass; Dave Morgan on piano and organ; Jimmy Powers on harmonica; Chris Cardenas, Alan Wright, John De Vos, Dallas Hodge and Bunky Spurling, on guitar; Jim Gustin on guitar and vocals; Jim Scimonetti on saxes & flute; Skip Van Winkl on organ; and Jeri Goldenhar and Gigi Worth on background vocals; and Teri Villani on fiddle. The disc contains ten outstanding tracks of which nine are written/co-written by Chuck.
"Mary Anne" not only kicks the disc off but it kicks ass as well. Starting off with a smoker is always the way to go. This is only one of a few tracks on which Jimmy gets to blow his harp and he's making sure he gets his share of hot licks in. And to my delight, so is Dave on the piano. One of my rules of thumb is "Ya wanna make a three piece band better, ya gotta add a harp, a keyboard player or a sax".....or better yet, several of those.
Then there are songs that are exceptions to the rule and "Working Man" is one of them. This is your basic three pieces mastering some slow, blistering blues. Vocally, Chuck's at discs best with his scratchy, soulful performance and Alan is putting out some of discs hottest blues guitar licks. This is my kind of stuff.
I don't care how good you think you can dance, just wildly jumping around and flagrantly waving your limbs, will be the only way to keep up with this one. Unlike that snowball that rolls down a hill getting larger and faster as it does, "Lucky Man" starts out large and fast and never relents. Similar to something that pop star said, this one's "all about the rhythm" (Chuck and John Menzano) and some fierce sax leads (Jim). Phew! I'm out of breath just listening.
"Lord Have Mercy", here's one the dancers will go crazy over. In order to write this paragraph I actually had to wait for this swingin' shuffle to end. Have you ever tired typing while your feet are tappin' and your fingers are snappin'? This one features John De Vos doing some fine pickin' on guitar and along with some smooth vocals, Chuck getting in a few very cool drum solos.
The CD closes with one of my favorite tracks, "God, Love And Rock & Roll". After the first listen - on which I got to know most of the words - I gave this addictive track several replays just so I could sing along with it. What a great song. The rhythm Chuck, Michael, Skip and Dave create on the drums, bass and keyboards rocked, Jim had the saxes smokin' and the Gospel feel the lead and background vocalists put forth sounded as good as any large choir.
Other tracks on "It's About Time" include: "TMI", "Dog Gone", "Never Saw it Coming", "Big Girl", and "Behave Yourself".
Deserving mention is the fact that Chuck has dedicated this project to his late grandmother, Helen Trudeau. Unlike other grandmothers who prod their grandchildren about going to college, getting married, having babies and what have you, she kept asking Chuck when he was going to make another CD. Helen - God bless your soul - I know you're with me on this.....I'm hoping it will be way before I'm 96 when his next one comes out.
To learn some more on Chuck Strong & SRBQ, please go to www.srbqrocks.com (and they do rock). Once there, you know the drill, you'll tell him the Blewzzman sent you.


Peter "Blewzzman" Lauro
Blues Editor @ www.Mary4Music.com
2011 Keeping The Blues Alive Award Recipient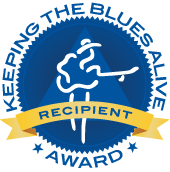 Duffy Bishop
"Find Your Way Home"
Lil' Spinner Records

By Peter "Blewzzman" Lauro © March 2015
Having just relocated from Portland, Oregon to St. Augustine, Florida, Duffy Bishop's diagonal journey across the country was about as far as one can geographically go within the United States. Although there are several "Blues Meccas" between them, Duffy basically went from one of the genres hot beds right to another. While writing about another artist from the Pacific Northwest, I once said....." The amount of good blues music coming out of the top left corner of the United States is unfathomable. It's getting to the point that when I get a CD in the mail, if the return address has a zip code with the first three numbers anywhere between 970 and 979, I've already started liking it. It's gotta be the water. Somehow, somewhere, some of the mud from the Mississippi got mixed in with the cascades of Columbia River".....
Now it's the Inter-coastal Waterway that runs through Duffy's state and one would tend to think some of that Mississippi mud is mixed with that as well. Florida is the home to no less than twenty blues festivals (of which many are some of the country's best) and many of it's so called "local artists" are some very familiar names in the worldwide blues community. With that said, let me now say "Welcome to Florida Duffy, you're going to fit right in down here".
"Find Your Way Home" is Duffy Bishop's eighth release - a very impressive number at that. Another impressive number is 22 - the number of talented musicians appearing on the project. Joining Duffy Bishop, on vocals, are: hubby Chris Carlson on guitar & vocals; Henry Cooper on slide guitar; Kelly Dunn and Dave Jette on drums; Keith Lowe and Dean Mueller on bass; Jim Wallace on harmonica; Joe McCarthy on trumpet, vocals & horn arrangements; Chris Mercer on tenor sax & horn arrangements; Bradley Ulrich on clarinet & baritone sax; Ben Medler on trombone; Dave Heschner on keyboards & vocals; Mary Flower on acoustic guitar, lap steel & vocals; Jon Goforth on horn arrangements; Carlton Jackson on percussion & heartbeat; and Karen Bergstresser, Rebecca Kilgore, Claudia Knauer, Jo Lett, Gretchen Rumbaugh and Terre Schussman on vocals. Of the disc's ten tracks, seven are originals.
The opening track, is pure heat. This original composition starts off with Chris' smoldering guitar licks, followed by Kelly and Dean's fiery rhythm then Dave's burning organ chords and as it all kicks in, it just never relents. Then with a serious - and I mean very serious attitude, Duffy tells you "I Don't Want to Hear About It" and you'll clearly know she doesn't. The songs message strongly defies hypocrisy and it couldn't have been more strongly defied the way Duffy did it. Warning: If you're the person this song is about, BEWARE!
This original song could very well be a public service announcement. It's about an underachieving, lazy, couch potato who needs to "Get Up And Move". You see, cats are layin' out the sound and this dude needs to get up so he can get down....tell 'em Duffy. This Jazzy track features Keith layin' down some of the discs best bass lines, swingin' sax leads by Chris and Dave - probably at discs best on the piano. Great track.
You're not alone Duffy, "Growing Old" isn't just killing you, it's killing all of us. But from the way you're sounding vocally, you've a hell of a lot left in you. Good, original, slow blues track featuring scorching guitar and harmonica licks from Chris and Jim with Duffy ferociously belting out some down and dirty blues. Think for a minute how crazy serious Janis would sometimes get vocally and take it from me that by Duffy's standards, that was tame.
"Black Mangrove" is a song Duffy wrote after the passing of both her parents in a short period of time. Although it comes from a sad place it seems to be quite soothing to listen to. Maybe that was the idea. Unlike the other tracks I've commented on, this one shows the soft, tender side of Duffy's vocal versatility. Mary's magic on the lap steel, Carlton's mystical percussion vibes, the melodic background vocals and the soft hand claps all create the peacefulness of a spiritual hymn. Easily the most beautifully performed track of the lot.
"Fingerlickin" is not about BBQ...if you get my drift. This is one of those fun tracks that sounds like it was recorded live, in the middle of a party. There's a lot of carrying on going on in the background and even though they sound great, the vibe the background singers give off as they join in is that of a bunch of party goers spontaneously deciding to randomly chime in. In the meantime, the musicians are knocking out some good ol' raunchy blues and Duffy's virtually putting on a clinic in vocal range. Good stuff.
Something that deserves mention as much as some of these excellent tracks is the CD jacket's artwork and design. Inside, besides listing all of the 22 musicians involved, Duffy also lists the photo takers, the picture drawers, the technical people and some advice givers as well. By each of their names is a number that corresponds with a picture of each one of them - when they were all small children. As were the pictures, the idea was quite cute.
Other tracks on "Find Your Way Home" include: "Monkey Pants", "Back Out On The Run", "It Tears Me Up", "Fly", and "Find Your Way Home".
To learn more about Duffy Bishop just go to www.DuffyBishop.com. As usual, please tell her the Blewzzman sent you.


Peter "Blewzzman" Lauro
Blues Editor @ www.Mary4Music.com
2011 Keeping The Blues Alive Award Recipient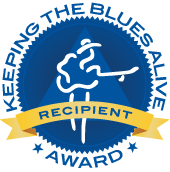 Eef
"All Rivers Run To The Sea"
Blue River Records

By Peter "Blewzzman" Lauro © March 2015
There was a time where there weren't a whole lot of blues bands fronted by a talented, young, attractive, lead guitar playing, singer/songwriter of the female gender. Now there are so many you could put on quite an entertaining blues festival only using that exact type of artist. Yes, and rightfully so, women have come a long way in the blues. One of those such women is Eef. I recently had the pleasure of seeing her perform at a pro jam at the Rum Boogie Cafe in Memphis and now I'm experiencing the pleasure of getting to work on her fourth release - "All Rivers Run To The Sea".
The CD features seven original tracks, with six of them penned by Eef - on lead guitar and vocals. On the album Eef is accompanied by her band The Blues Express, which consists of Tim "Chooch" Molinaro on drums & egg; Glen Tapia on bass; Jimmy "Jungle" Ayers on organ, keys & background vocals; James "JD Kelly" Downey on trombone & vocals; and guest Expressers, Immanuel "Little Man" Johnson on shaker; Brian Hornbuckle on bass; Jessica Rogalski and Kerry Pastine on background vocals; and Chris Strain on sax.
"All Rivers Run To The Sea" opens with a lyrically humorous and vocally frolicking song titled "The Elword Blues", with 'love' being the so called 'L-word'. Sharing the vocals, Eef and James have so much fun on this one that they can both be heard cracking up at the end of the track. However, the musical aspect of the composition is certainly no laughing matter. The trombone led rhythm, the organ and piano leads and the lead guitar work are all spot on.
The title track, "All Rivers Run To The Sea", is an absolute masterpiece. It may be one of the most soothing and relaxing songs I've ever heard. While listening, I thought to myself that I'd thoroughly enjoy an hour long version of the track during a massage of the same duration. With Tim - on the snare drum - and Immanuel - on the shaker - in such a smooth percussive groove behind them, Eef, Jessica and Kerry put on a totally trance enhancing performance on the lead and harmony vocals. Let me tell you how I really feel about this track in one word.....Ahhhhhhhhhhhh!
Once again, and this time for the next seven minutes, I will be in slow blues heaven. That's because "You're Only Fooling Yourself", is not only the best and bluesiest track of the bunch, but at 6:55, it's also the longest.....and I just love when that happens. Due to the tracks length, everyone gets well featured and that right there is a highlight in itself. Eef's scorching blues guitar licks are as good as any I've heard, the double dose of Jimmy - first with the organ solo, then with the piano is pleasing, the trombone leads - first with the slow stretching of the notes then with the blaring bursts are tasty, then there are Tim and Glenn raising the rhythm to a whole other level and this is all being done while Eef - with a sultry, range defying style is belting the hell out of the track vocally. I guess the ultimate compliment I can pay this seven minute song is to tell you that I've been listening to it for over 35 minutes now.....and loving every one of them. Great stuff!
This next track is "Dynamite" - in name and in quality - and it's one heck of a funked up track. Vocally, with his powerful and raspy voice, James is all over this one, and the extra help the backup singers are giving him raise that vocal bar even higher. Musically, the rhythm guys are at disc's best and when James isn't belting it out vocally he's killing it with the trombone leads. This is another track I'll be listening to many times over.
Other tracks on this most impressive recording include: "The Blues Express", "I Want My Baby Back" and "I Need You To Leave Me Alone".
To find out more about Eef, check out her schedule and purchase some of her music, just go to www.eefguitar.com. As usual, I'll hope you tell her the Blewzzman sent you.


Peter "Blewzzman" Lauro
Blues Editor @ www.Mary4Music.com
2011 Keeping The Blues Alive Award Recipient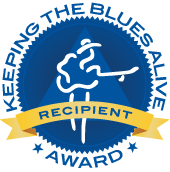 Galloway & Kelliher
"Wild Dogs"
Lakehouse Records

By Peter "Blewzzman" Lauro © February 2015
Just as blues bands from other regions have a style of music that's sometimes associated with their names; homegrown Florida bands do as well. The one that I've heard used most frequently is "funky swamp boogie blues" and I'm thinking that's a heck of an accurate description of Galloway & Kelliher's sound. Having individually been involved with many bands, "Wild Dogs" is their second release together. On the project, Mike Galloway - on harp & vocals and Tim Kelliher - on guitars, bass & vocals are joined by: Danny Walters on bass, drums, Hammond B3 & background vocals; Juan Perez and Reno Mussatto, (the disc's producer) on drums; Barry Dean and Jerry Wilhelm on bass; John Tegethoff on Hammond B3; and Mark Emerick on slide guitar. In addition to a Lazy Lester and a Robert Johnson cover, "Wild Dogs" features ten original/collaborated tracks.
The opening track is a relaxing, laid back, down home Florida, acoustically done song. As a matter of fact, even the lyrics are all about relaxing. As Mike and Danny so melodically tell it on vocals, if you don't take care of yourself you could end up six feet "In the Ground". Great pickin', harp and rhythm all done by Tim, Mike and Danny.
With seven more tracks yet to come, my ears want me to say that right now I'm already listening to the discs best track. As a matter of fact, "Catch Me When I Fall" may actually cause it to be a while before I even hear the other tracks....I just cannot listen to this kind of stuff only once. Slow, soulfully sung heartfelt lyrics, piercing harp leads (both by Mike), smokin' blues riffs on the lead guitar, intense and tight rhythm led by the steady pulse of a Hammond B3 (Danny) - all done exceptionally well - are all what floats my blues boat and I'm telling you, right now it's high tide for the Blewzzman.
So let me ask you something. If on the day that your woman leaves you it happens to be raining whiskey, would you have the "Broken Hearted Blues"? Tough one, huh? Kind of like I got bad news and I got good news. The bad news is my baby left me yesterday and the good news is it was raining whiskey. With a bit of a country swagger, Tim does a heck of a job on this one - vocally and on slide guitar. Once again, more good rhythm - this time by Barry on Bass and Juan on drums. Give this one to Toby Keith and it's a number one hit on the country charts - ain't no doubt about it.
The title - and quite gritty - track, "Wild Dogs" is another winner. Again, it's Tim on the vocals and in between fiery guitar licks; he's snidely belting the hell out of this one. Meanwhile, partner Mike on the harp along with Barry, Reno and John on rhythm are all providing him with musical support as wild as those dogs.
The guys certainly do justice to the song on their rendition of "Love In Vain", the Robert Johnson classic which has been done by many - perhaps most notably by the Rolling Stones on the monster "Let it Bleed" Album. It's done as it should be, slow and soulful. With a relaxed rhythm behind them, Mike on the vocals and Tim on the acoustic guitar absolutely shine on this one.
Before this song even started, a voice in the background can be heard saying "its blues, baby" and I was already liking "Five Day Rain". Then John starts the B3 purring, Mike starts singing, the harp starts blowing, the rhythm starts escalating, Tim starts wailing, Mark 'slides' in on the other guitar and ya know what? Oh yeah, It's Blues Baby!
Other tracks on this killer disc include: "All Night Blues", "Sugar Coated Love", "I Want You" and "Sharecropper Blues".
If you're not already there, you now need to go to www.LakehouseRecords.com and get your hands on a copy of "Wild Dogs". And while you're caught up in the excitement, please don't forget to tell them the Blewzzman sent you.


Peter "Blewzzman" Lauro
Blues Editor @ www.Mary4Music.com
2011 Keeping The Blues Alive Award Recipient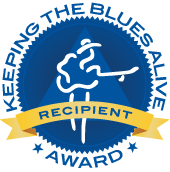 D. A. Foster
"The Real Thing"
Shaboo Productions
Vizztone Label Group

By Peter "Blewzzman" Lauro © February 2015
Not being familiar with the name D. A. Foster, I decided to check out his website to see what I might learn about this stranger. As it turned out, a lot of what I learned made me realize that D. A. was not that much of a stranger at all. For nearly fifty years he's been an integral part of many parts of the music business and many of his associates, and some of his projects, were very recognizable. As a matter of fact, his bio was such interesting reading I was very tempted to just copy and paste the whole thing right here. However, I'll just stick to talking about the disc for now, and later on I'll tell you where to find that bio.
"The Real Thing" is indeed the title of the CD but listeners will unquestionably agree that those are words which could easily describe D. A. Foster as a vocalist and performer, as well. Joining him on this release are: Mike Finnigan on B3 organ, piano & background vocals; Tony Braunagel on drums; Larry Fulcher on bass & background vocals; Johnny Lee Schell and Josh Sklair on guitar; Lenny Castro on percussion; David Garfield on piano; Darrell Leonard on trumpet; Joe Sublett on saxophone; Lee Thornberg on flugelhorn, trombone and trumpet; and Julie Delgado and Nita Whitaker on background vocals. Tony Braunagel and Mike Finnigan are also the project's producers.
"The Real Thing" opens with a track that most of us men, at one time or another in our lives, may have quoted a line from - I know I have. The song is "Good Man Bad Thing" and the line is "I'm just a good man who's done a bad thing". The track opened with a short fifteen second rhythmical lead in and in that little bit of time I knew the next hour was going to be quite pleasurable. Mike, Tony, Larry and the horn section were already all over this one. Then D. A. started singing and it took exactly one verse for him to validate his vocal credentials. His smooth, strong, soulful, slightly scratchy and superbly articulate vocal attributes all add up to an absolutely perfect singing voice.
As I'm listening to the title track - "The Real Thing" - I've come to the conclusion that no matter how hard I try, it's going to be virtually impossible to not sound redundant. You put a bunch of world class musicians together with someone I already said has a perfect voice and you come up nothing short of excellence on every track. With that said, this is one of the better guitar and piano tracks with Larry and Mike on top of their game.
On this particular track, everyone sounds like their having a grand old time. The rhythm and horn sections are on fire with Joe getting in a smokin' sax lead, Julie and Nita are belting out some very harmonious background vocals and D. A. is "Smack Dab In The Middle" of everything singing the hell out the song.
One of my all time favorite baritone blues singers is the late great Barkin' Bill Smith, and on "Lie To Me", D. A. sounds every bit as good as Bill ever did. Have I mentioned yet how much I love this man's voice? I thought so, but it deserves repeating. BTW, D. A. isn't the only one at discs best on this track because Joe's nailing it on the sax as well.
On a slow jazzy love song titled "Gee Baby Ain't I Good To You", D. A. sounds as good as any crooner this listener's ever heard. As I listen to him I hear some of Lou Rawls, some of Brook Benton, and some of Big Joe Turner - not exactly a bad bunch to be associated with. Also, this is one of just three tracks that David appears on and his piano playing is as beautiful as the song itself.
Other tracks - all of which I could have said something wonderful about as well - appearing on "The Real Thing" include: "We All Fall Down", "Ain't Doing Too Bad", "This Time I'm Gone For Good", "Super Lover", "I Need A Good Woman Bad", "You Just Can't Smile It Away", and "Down Home Blues".
Every year, usually in late January, I present the Blewzzy Award to my favorite CD of all those I reviewed the prior year. With that having just been done, and next year's still eleven months away, I'm going out on a limb and saying that in 2015, this is the one to beat.
Now, about that D. A. Foster bio I mentioned earlier. You can read that and much more by going to www.dafostermusic.com. When you do, please tell him his new fan, the Blewzzman, sent you.


Peter "Blewzzman" Lauro
Blues Editor @ www.Mary4Music.com
2011 Keeping The Blues Alive Award Recipient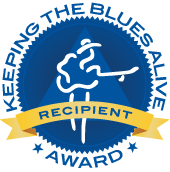 Shaun Murphy
"Loretta"
Vision Wall Records

By Peter "Blewzzman" Lauro © February 2015
Prior to doing sitting down to write a review, I like to give the CD another listen so that I can make notes as to which songs I may want to address in the review. So with a pen nearby and a sticky note on the cover of the disc, I gave it a listen. When I saw that I was on track six and the sticky note had 1, 2, 3, 4, and 5 written on it, I chuckled and asked myself "What the heck you I doing, Pete? This is Shaun Murphy!" That's just the way it is with her. Song after song, CD after CD, regardless if it's an original or a cover, regardless of the song style and regardless of the music's genre - the woman never sounds anything less than great. As a matter of fact, while reviewing her last release, I do recall saying that "I'd enjoy hearing Shaun Murphy sing nursery rhymes". Amen!
On her newest release - "Loretta" - Shaun Murphy, lead vocalist extraordinaire, is joined by some very recognizable performers; Randy Coleman on bass; George Lilly on drums; Kenneth Michael Kramer on rhythm guitar; Jack Pearson, Jimi Fiano and Rob McNelley on lead guitar; Mark T. Jordan and Larry Van Loon on keyboards; and along with Shaun herself, Randy Coleman and Matt Workman provide the background vocals. The CD contains twelve tracks of which seven are Shaun Murphy originals.
Having worked with many of the masters in the world of rock, Shaun's ability to blow the roof off with a smoker is second to none. Making an awesome first impression, she opens with an aggressive original titled "Don't Lie To Me". Randy and George are fueling this powerful production with some relentless rhythm and it's got Jack jammin' out savage guitar licks.
With lyrics containing phrases such as "Kiss me like whiskey, leave a taste on my tongue....." / " Leave your fire with me.....make it strong, sweet and slow....." / ".....I need you, gotta have you....drown me in tenderness one more time", one would tend to think "Kiss Me Like Whiskey" is somewhat of a seductive song. Then you listen to Shaun sing it, accompanied by Jack's stinging guitar leads and you'll know just how right you were. Wow!
The discs title track, "Loretta", is another of Shaun's originals and with it's runaway train type rhythm, and more of Jack's unrestrained guitar leads it's another of it's rockers as well. Loretta, be her real or fictitious, is the kind of woman every man likes to meet but no man wants to marry. That's because all of her sneaking around and cheating ways are sure to give you a fatal case of the blues - or as Shaun refers to it - "dead man's blues". Musically, this one rocks, but lyrically - in the hands of a Carrie Underwood or a Miranda Lambert - it's a country hit.
Being a scorching ballad, "Strange Life" is obviously my personal favorite of the bunch. I'm just a sucker for a slow blues song being belted out by a woman with an emotional and powerful voice....enter Shaun Murphy. I know I said earlier that I could listen to this lady sing anything, and I can. With that said, should she ever ask me, I'd be happy to tell Shaun I'd love nothing better than to hear a CD full of these. Musically it's spot on as well. Randy, George and Larry have the rhythm right where it should be and Jimi's at disc's best with his ferocious guitar leads. The songs about to end and I'm about to hit replay.....again. Great song, greatly done.
The title of this original track includes words that I get to say twice and year, and I wish it were more - "24 Hours From Memphis". As Shaun sings about returning home, part of her emotional lyrics include words that anyone who has ever been there can relate to - "All the music you can feel is right down on Beale...". George leads this tracks funky rhythm with brilliant drum work and it's Jack making the joyful noise on the lead guitar.
Other tracks on "Loretta" - Shaun Murphy's sixth solo release - include: "I Pity The Fool", "Hard Working Man", "Big Train Stops At Memphis", "Should Be Hard To Love You", "Careful They Say", "Go Away" and "How Strong Is A Woman".
She may not be known as the queen of the blues but as far as this listener is concerned, Shaun Murphy is the "Queen of Music". Check her out at www.shaunmurphyband.com or if Bob Seger happens to be playing in a city near you, check her out as part of The Silver Bullet Band. Of course, you will tell her the Blewzzman sent you.


Peter "Blewzzman" Lauro
Blues Editor @ www.Mary4Music.com
2011 Keeping The Blues Alive Award Recipient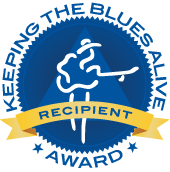 Matthew Robinson & The Jelly Kings
"Work That Jelly"
One Man And His Dog Records

By Peter "Blewzzman" Lauro © January 2015
I love the fact that as much as I feel like I know a lot about the blues there's still so much I don't. That just means I'll never stop learning, and that's a beautiful thing. Here's a good example. I'm not that far away from being able to say that I've been into this music for nearly fifty years and yet I just discovered a real deal Texas blues man who has been playing it for over fifty years. Cool, right? After performing since the mid 1960s, having six albums to his credit, having headlined in Europe, Asia and South America, having opened for the likes of Jimmy Reed, Big Mama Thornton, James Brown and more, and having shared the stage with Albert Collins, W.C. Clark, Lazy Lester and more, Matthew Robinson has finally arrived at the House of Blewzz. Matthew, I am very pleased to finally meet you, sir.
"Work That Jelly" is Matthew's long awaited return to recording, and on it he's aligned himself with some of the best musicians in Austin, TX. Joining Matthew, on vocals and guitar, are: Jeff Hays on bass, Steve Power (the discs producer) on Harmonica, and Pete "The Beat" Langhans on drums. Collectively, they are The Jelly Kings. Also appearing on the disc are Ron D'Argenio on piano and organ, and very special guest W.C. Clark on guitar.
The CD opens with a Taj Mahal classic, "Strut", and the guys certainly do it justice. The songs intro is so recognizable that it's one of those "I can name that tune in 1 note" songs. During it - and throughout the track as well - Steve's harp work is outstanding. Vocally, Matthew h-h-h-has t-t-t-the s-s-s-stuttering p-p-p-part so down pat you'd think it was his natural way of speaking. Add to that some of W C Handy award winner W.C. Clark's guitar licks and throw in Ron's smokin' organ solo about midway through the track, and I think the guys may have opened with some of their best work.
There are some songs that no matter how many times you hear them, and no matter who you hear them by, you always seem to enjoy them. For me, "Rack 'Em Up" is one of those songs. Backed by strong rhythm from Jeff and Pete, a nice piano solo by Ron, several robust harp leads out of Steve and a few of his own hot guitar leads, Matthew belts out an excellent rendition of the song.
"That's What Love Will Do" is the funkiest of the discs tracks. In spite of this being another of the three tracks that features W.C. Clark's outstanding guitar work and another of all the tracks that feature Steve blowin' the hell out of a harp, it's the rhythm section causing this one to smoke. Jeff, Pete and Ron are all on top of their game right here. And then there's Matthew, just belting out the blues.
The day that she got married she was all dressed in white, but when the preacher came she had to keep the bottle out of sight. Now that sounds like a "Whiskey Drinking Woman" if I ever heard of one. This is my kind of stuff - down and dirty slow blues with scorching guitar, piercing harp leads, and growling, gut wrenching vocals. With perfectly paced rhythm behind them, Matthew and Steve are all over this one.
Other tracks on "Work That Jelly" - which contains 100% Austin, Texas Blues - include: "Going To New York", "It Takes A Long Time Baby", "I Didn't Know", "I'm Gonna Stop You From Giving Me The Blues", "Your Today, My Tomorrow", and "I Asked For Water".
If Matthew Robinson has been missing from your life, as he was from mine, you can change that by looking him up at www.matthewrobinson.us/. While you're there, tell him his new friend Pete the Blewzzman sent you.


Peter "Blewzzman" Lauro
Blues Editor @ www.Mary4Music.com
2011 Keeping The Blues Alive Award Recipient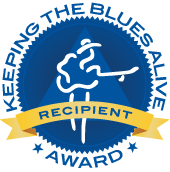 Erin Harpe & The Delta Swingers
"Love Whip Blues"
Vizztone Label Group
Juicy Juju Records

By Peter "Blewzzman" Lauro © January 2015
Depending on how you look at it, this is either the first, the third or the eighth release for Erin Harpe. Now before you go saying "what the heck are you talking about, Pete?"....let me explain. Before releasing "Love Whip Blues" - the debut CD by Erin Harpe & The Delta Swingers, Erin had two prior acoustic blues releases and five more with a world-funk electro-dance band called Lovwhip. With that in mind, and the fact that the band is self described as "playing a unique brand of dance music rooted in 1930's Delta Blues, then shaken and stirred with some soul, funk and reggae", I can honestly say that you might just never know what you're about to hear from this very versatile performer. Let's go find out.
The Delta Swingers are: Jim Countryman on bass; Richard Rosenblatt on harmonica; Bob Nisi on drums; and, of course, they are led by Erin Harpe on vocals and acoustic & electric guitars. Adding to the music are the following guest swingers: Dave Gross on guitar, piano, upright and electric bass, Wurlitzer, percussion and background vocals; and Bob Margolin & Sonny Jim Clifford on slide guitar. "Love Whip Blues" contains four Harpe/Rosenblatt originals and six - as you might expect - "uniquely interpreted" covers.
The opening track, one of the four originals, starts off with Erin singing "Come on baby, let's do the "Delta Swing". And along with the relaxed and groovy beat the band immediately slips into, I'm sure that invitation fills the dance floor in no time flat. It's one of those style of songs that even the non dancers will be swaying back and forth with. This one's highlighted by outstanding rhythm from Jim and Bob, a few nice harp leads by Richard, and Erin - who obviously grew up on the south side of DC - wonderfully sounding like a true southern belle on vocals. Excellent track.
With this track being called "Love Whip Blues" and remembering the style of music the band Lovewhip played, you've got to know this one's going to rip. Once again, it's the rich and funky rhythm fueling this one. From the sounds of it, I'm getting the impression this is one of Erin's favorite songs to sing. She's snickering, snarling, squealing and cracking those vocals out just like she's cracking that whip.
"The M&O Blues" is a song about a train and of course, songs about trains that feature a harmonica player have smoking harp leads. Rosie, as those of us who know Richard refer to him, smokes on this one. And with Bob Margolin - one of the best in the business - on slide guitar, you'd be correct in assuming this track has some of the discs best guitar work.....and a lot of that also comes from Erin who's pickin' the hell out of the acoustic guitar. Great stuff - the slide guitar/harmonica duels throughout the track are worth the cost of the disc.
"One Way Man" is the only one of the ten tracks that features just the nucleus of the band and they've got it going on right here. This is Erin Harpe & the Delta Swingers doing what they do best - making great music and sounding great vocally, especially with Erin's own backup vocal harmony nicely helping this one out.
"Pick Poor Robin Clean" sounds as if just a bit of the Rio Grande splashed in with some of that Mississippi mud. This Delta style front porch picker, with a light dose of some country twang, is a real knee slapper. Listening to Erin's vocals once again had me smiling and the combination of her and Dave playing the heck out of the acoustic guitar and mandolin together was quite pleasing.
I know this song has been done by many, but the first time I ever remember hearing "Angel From Montgomery" was hearing EG Kight sing it and I was blown away by her rendition of the song. Since then I request the song at every EG show I attend. With that said, after hearing her version, I'll now do the same at any of Erin's shows.
Other tracks on "Love Whip Blues" include: "Future Blues", "Good Luck Baby", Virtual Booty Blues" and "Charles River Delta Blues".
To learn more about Erin Harpe & The Delta Swingers, just go to www.erinharpe.com. There you'll be able to get your hands on "Love Whip Blues" as well as some of her earlier acoustic discs. Once you're there, please tell her the Blewzzman sent you and let her know I'll be there hootin' and hollerin' during her upcoming performance at the International Blues Challenge. If you're in Memphis for this event, this is one performance you need to circle on your schedule.
Peter "Blewzzman" Lauro
Blues Editor @ www.Mary4Music.com
2011 Keeping The Blues Alive Award Recipient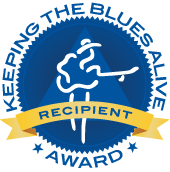 Dave Sadler
"Matchbox"
Bluezart Records

By Peter "Blewzzman" Lauro © January 2015
Dave Sadler is one of those musicians who grew up in a musical household and, as his biography states, he's even got some of Johnny Cash's blood running through his musical veins. Regardless of how artists like Dave learn to do what they do - and in Dave's case, he's self taught - I still refer to it as learning through osmosis. Or more commonly, being a "chip off the old block".
Growing up on the edge of the Delta, in Pine Bluff, AR, Dave had an opportunity to be exposed to the regions predominant music - the blues - and once he was, there was no looking back. With early influences such as B. B. and Elmore, and later on the likes of Clapton, Cray and SRV, Dave's style of blues tends to be an excellent blend of straight up blues and blues rock.
"Matchbox" is Dave's third release and of its ten tracks, five are originals. On it, Dave Sadler - on guitars, bass, vocals and harmonica - is joined by: Jim McCarty, Frank Briggs, Mel Sarreal and Jesse Rocha on drums; Randy Landas, James Ryan and Dave Grant on bass; Phil Clarke on keyboards; Roly Platt on harmonica; Pat Murdoch on guitar; Dan Cipriano on horns; and Marvin Taylor on drums, bass and guitar. Sounds to me like there should be some smokin' rhythm coming up, let's go check it out.
"Junior's Jam" is one of four instrumentals that can be heard on "Matchbox" and as I expected, this original track is full of solid rhythm. This track appeared on Mary4Music Presents: Keeping the Blues Alive - Volume Six and I'll just stick with what I had to say about it then..."Junior's Jam is an all-out, full throttle instrumental with everyone kicking ass. Led by some seriously intense guitar work by Dave and a drummer - Jim Mcarty - who's totally trying to wear himself out, this one totally rocks. Good old smokin' blues".
On "Satisfaction Guaranteed", another original, Dave turns the bass duties over to James Ryan and along with some monster drum work by Mel Sarreal, they once again keep the rhythm smoking. Add to that Dave belting out some of the discs best vocals, and blowing the hell out of a harp, and you've got another of the discs many highlights.
The fierce musical energy these guys are putting out remains at full tilt on "You Put Me Out", yet another Dave Sadler original. This one features Dave showcasing some amazing harmonica skills, Phil doing the same with some freaking crazy piano and organ work and with what's become every tracks common denominator - more rockin' rhythm.
"Fourth Street Ruckus" is another of Dave's original instrumentals and this track appeared on Volume One of the Mary4Music compilation CD series. Once again, what I had to say then is what I'll say now.... "Fourth Street Ruckus could have also been called Fourth Street Melee, Fourth Street Free For All or Fourth Street Donnybrook. Basically, they all mean that all hell is breaking loose and that's exactly what's going on musically on the five minute instrumental. Leading the way with relentless guitar playing, Dave and the band are kickin' ass".
Having had lots of smokers before it, the disc closes out with a very relaxing instrumental. It's a cover of one of the best songs ever written. As a matter of fact, Rolling Stone magazine named it the 24th greatest song of all time, it's 20th on their list of the one 100 greatest guitar tracks and it's been inducted into the Grammy Hall of Fame. I'm talking about Curtis Mayfield's Gospel influenced composition titled "People Get Ready". On this rendition, Dave - who's also playing bass on the track - surely does his part in living up to the reputation the song has for it's guitar work. His playing is immaculate and flawless. Other highlights on this one include hymnal organ effects and perfectly subtle drum and cymbal work. Thirsting for more, this 2:57 masterpiece received many replays.
Other tracks on "Matchbox" include: "I Got All You Need", "Matchbox", "Cissy Strut", "You Should'a Known" and "Killing Floor".
If rock'em, sock'em, rhythm fueled, smokin' blues lights your fire, then you need to get your hands on a copy of "Matchbox". You can do that by going to www.davesadlermusic.com. While you're there, please tell him his friend the Blewzzman sent you. While you're at it also tell him I'm looking very forward to that beer.....and the shot of tequila.
Peter "Blewzzman" Lauro
Blues Editor @ www.Mary4Music.com
2011 Keeping The Blues Alive Award Recipient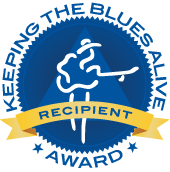 Various Artists
Mary4Music Presents: "Keeping The Blues Alive, Volume Seven"

By Peter "Blewzzman" Lauro © January 2015
1) Justice Blues - Kenny Acosta & Kenny Neal - 5:35
(Kenny Acosta - Kenny Acosta Pub)
www.kennyacosta.com
"Justice Blues" is storytelling at its best. As a young boy playing in a field in Jackson, LA, Kenny Acosta ran into an escapee from the Feliciana Institution for the Criminally Insane. The encounter, as frightful as it was, was the inspiration for this acoustic track. The two Kennys are great together on this one.

2) Heavy Breathing - Mark Telesca - 4:34
(Mark Telesca - Mark Telesca Pub)
www.marktelesca.com
"Heavy Breathing" is a compelling track that's sometimes eerie and bizarre yet it's always interesting and intense. This is the kind of song you might expect to hear in the background as a mysterious situation unfolds in a dramatic movie. Outstanding rhythm and vocals from bassist/front man Mark Telesca.

3) Hello Trouble - Midnite Johnny - 3:27
(John Morana - Blue Midnite Pub)
www.midnite-johnny.com
"Hello Trouble" is straight up, smokin' blues the way it should be done – consuming vocals, with absolutely relentless and scorching guitar leads backed by profoundly rich rhythm. Midnite Johnny shines on this one.

4) Homeless Blues - Memphis Gold - 5:03
(Chester L. Chandler, aka Memphis Gold - Balria Pub, BMI)
www.memphisgoldblues.com
"Homeless Blues" is a song that unfortunately can be sung by way too many people. To say it's a topical track would be an understatement. The heartfelt, somber vocals perfectly reflect the seriousness of the subject. Special thanks to Memphis, this is the seventh consecutive CD of this series he's appeared on.

5) I'll Take The Blues - Bridget Kelly Band - 4:04
(Tim Fik & Bridget Kelly Fik - Alpha Sun Pub)
www.bridgetkellyband.com
Mr. and Mrs. Fik -Tim and Bridget – are more than just a good match as mates; they're also a perfect musical match. They write and perform songs that precisely fit Bridget's powerful and provocative vocals and Tim's powerful and precision guitar playing style, and "I'll Take The Blues" does just that.

6) Come To Me - Tommy Lee Cook - 4:15
(Tommy Lee Cook & Danny Shepard - Two Mules Music/Tommy Lee Cook Ventures, Inc.)
www.tommyleecook.com
If I were asked to describe who he may have been influenced by or who he sounds like vocally and musically, I'd be absolutely stumped for an answer. By far, Tommy Lee Cook is one of the most original sounding and incomparable musicians these ears have ever heard. "Come To Me" will validate that.

7) Another One - Bill Johnson - 4:39
(Bill Johnson – SOCAN/WL Johnson Pub
www.billjohnsonblues.com
Bill Johnson is the only artist to win a "Blewzzy Award" for best song and CD in the same year (2010). "Another One", from that CD, features Lisa Mann (on backup vocals) doing something pretty tough - making Bill sound better than he already does. Well sung track with good guitar and piano playing.

8) All The Guys Want To Be Your Man - Herbie D And The Dangermen - 3:54
(Larry Desseyn & Christopher Gifford - CD Baby Pub)
www.herbiedandthedangermen.com
Herbie D And the Dangermen are an acoustic driven band specializing in genre crossing music that leaves little doubt as to their influence – a mixture of blues traditions. "All The Guys Want To Be Your Man" is a cool, laid back track, featuring deep stand-up bass led rhythm, lazy sax leads and soft vocals.

9) Why I Do What I Do - Roger "Hurricane" Wilson - 2:39
(Roger B. Wilson - Brux Music, BMI
www.hurricanewilson.com
On "Why I Do What I Do", Roger offers many reasons as to why he writes, sings and plays music – and there are many. However, it's my opinion that he left off the most important reason – he's very good at it all and I hope he keeps doing it exactly like he's doing it. A smoker with great vocals and guitar work.

10) When You Coming Home? - J. Blake - 5:28
(J. Blake Fichera
www.jblakeblues.com
"When You Coming Home?" is a song about a man missing his woman and we all know how bluesy a story like that can get…..and this one does. J's gut wrenching vocals and scorching guitar licks make his pain quite evident.


Peter "Blewzzman" Lauro
Blues Editor @ www.Mary4Music.com
2011 Keeping The Blues Alive Award Recipient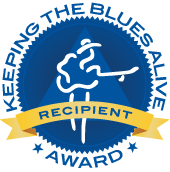 Click Here To Return To The CD Review Index
Click Here For The Blues Portal
Click Here For The Indie Portal
Click Here To Visit Our Music Gift Shop


---
Want your CD reviewed?
Click HERE to email us for information.






*All logos and trademarks in this site are property of their respective owner.
Additional content © 1998-2020 Mary4Music.com. All Rights Reserved.