Blues CD Reviews 63



Sabrina Weeks & Swing Cat Bounce
"Live"

By Peter "Blewzzman" Lauro © December 2014
"Live" is the third release from Sabrina Weeks & Swing Cat Bounce and I'm quite happy to have written about them all. Aside from all of them being excellent discs, I'm very impressed with the facts that they were all released within a short four year period and that the members of Swing Cat Bounce have remained constant. That kind of stability, in such a volatile industry, deserves to be mentioned.
With that said, the stable cats that make up Swing Cat Bounce are Bill White on rhythm guitar, Mike Hilliard on lead guitar, Terry Studwick on bass, and Ed Hilliard on Drums. Of course, they are all led by the stunningly beautiful Sabrina Weeks on the vocals.
Characteristically, most live recordings are largely a collection of songs that bands have performed before - and since most of those songs have probably appeared on previous releases as well, this type of a disc usually turns into a "best of" product. Not the case with "Live". Of these twelve songs - of which seven are originals - only two have appeared on prior releases and five more made their debut during this performance.
The show opens with Sabrina asking "Do I got any 'Bad Boy's' in the house?" and with that sultry tone she asked it in I'm betting every guy in the place had their hands up. Damn, I'm only listening to the disc and I even raised mine. On this smoker, the band was peaking right from the get go. The rhythm was fast and furious, the guitars were cranking and the sass was just flowing out of Sabrina. If the crowds' exuberance was any indication, this is going to be one hell of a show.
In the early part of this song Sabrina's urging some lucky guy to "Slide Over Here" - and by the end of the song she's breathing a little heavier and the line has changed to slide out of here. I knew that line would work. This original track features Sabrina being her usual sexy, sultry and sassy self on the vocals and some real good lead guitar by Mike.
As hot as Sabrina's belting it out on this original track, "Happy Home" is all about the Swing Cats. During the several lengthy instrumental interludes the guys are nailing it. Mike and Bill are teaming up on what's some of the discs best guitar work and the same could be said for Ed and Terry pounding it out on rhythm. From the sound of the audience, they agree.
With words like swing and bounce in the bands name you'd expect to not hear many ballads and too much slow stuff - and you'd be right. With that said, I must admit that I truly enjoyed hearing the band get into a relaxed groove on "Tarantino". On this, another band original, Sabrina puts on a virtual vocal lesson. Low, mid or high range; soft or loud volume; soulful and emotional or powerful and commanding styles; you'll hear it all on this one.
"Hound Dog" is another of the type of songs that Sabrina Weeks and Swing Cat Bounce are perfect and famous for - energetic, bouncing boogie blues the band has fun performing and the crowd loves listening and dancing to.
Unlike other versions, this is about the funkiest rendition of "Big Boss Man" these ears have ever heard. And considering that it's a song in which Jimmy Reed - who made the song famous - blew the hell out of the harp on, I'm quite happy with this harmonica-less version. Of course Terry and Ed are rockin' out on rhythm but it's Mike's smokin' guitar leads that make you forget the harp is missing.
Other songs on "Live" include: "Jimmy Dee", "Roll It", "You Can Leave Your Hat On", "Strange", "I Can't Hear A Word You Say" and "Got My Eye On You".
If you like what I had to say and you'd like to hear some of what I just heard, then you need to go to www.sabrinaweeks.com and get your hands on some of her music. While you're there, please let her know her friend the Blewzzman sent you. Also tell her I'd love for the band to come to Florida because they sound like a hell of an act to catch "Live".
Peter "Blewzzman" Lauro
Blues Editor @ www.Mary4Music.com
2011 Keeping The Blues Alive Award Recipient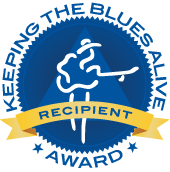 Howard And The White Boys
"Rosa's Lounge"
3011 Records

By Peter "Blewzzman" Lauro © December 2014
Right about now, most military personnel, firefighters, police officers, municipal workers, postal workers and some others would be preparing for retirement. That's usually what you do after plugging away at those type of gigs for twenty five years. Then there are musicians. Just like the Energizer rabbit, they keep going, and going and going. Howard And The White Boys have been at it for twenty five years now and from what I'm hearing they sound energized enough to go another twenty five.
Shortly after forming, back in 1988, Howard And The White Boys opened for B B King and after that, there was no looking back. Legend after legend followed. The boys have played with Koko, Albert, Otis, Lonnie, Junior, Luther, and countless other "no last name needed" superstars. They regularly perform at Legends in Chicago and have toured and recorded with Buddy as well.
Howard, of course, is Howard MCCullum and he's the bassist and lead vocalist. The White Boys are guitarists Rocco Calipari and Pete Galanis, and drummer Jim "Bucka" Christopulos. Joining them on "Rosa's Lounge" are special guests Steve Asma on slide guitar and Neal O'hara on organ. The disc contains eleven all original tracks and was obviously recorded live at.....yeah, you guessed it.....Rosa's Lounge, in the bands hometown of Chicago.
The band immediately turns on the heat on the very fist track...in more ways than one. The lead and rhythm guitars are both on fire, the rhythm is fierce and funky and then there's Howard telling some woman that he's got a "Heat Seeking Missile" and it's locked right on her. Now there's a pick up line if I ever heard one.
If you've got to be strung out on something, then being strung out on the blues is the way to go. And this is the track to make it happen - nearly eight minutes of straight up, unadulterated, gut wrenching, Chicago blues. As you listen to Howard testify you'll know he's strung out on the blues. As a matter of fact, there's a point in the song where he turns to Rocco and Pete for an intervention and that's when you'll find out just how badly strung out on the blues these cats are. And with Jim at discs best on the drums, it's unanimous - Howard And The White Boys, along with the exuberant audience as well - are all "Strung Out On The Blues ". Excellent track, to say the least.
"What Would I Do?" is another slow blues track and they always make my highlights list. However, with Howard And the White Boys, no matter how slow and no matter how low these guys get, they just don't stay there very long. This one opens real slow with ballad type vocals and lowdown blues guitar riffs and somehow - without even noticing it happened until it did - the song builds up to an all out smokin' jam until it closes with some of the softest, silkiest vocals. Great song, great musical versatility.
"Black Cat" features special guest Steve Asma on slide guitar. At just under five minutes it's one of the discs shorter tracks and the only one Steve appears on. Nevertheless, he earned his pay. He just takes this one and runs with it.
This track won't be "The Last Time" you hear Rocco and Pete performing their masterful guitar work but it's definitely one of the tracks that will have you saying "Whoa!" I don't know if these white boys can jump but they sure can play the hell out of a guitar. You guitar freaks had better get those air axes fully pumped for this one.
The disc closes with one of it's hottest tracks, "That's Alright". Everyone is all over this one. The guitars are rockin', Jim's cymbal work is absolutely scintillating and his drum work is totally crazy, special guest Neal O'hara's organ gives the song a Gospel feel and then his solos bring the song to whole new levels, and Howard's belting it out of the park with his robust, soulful vocals. This is absolutely monster music. You've got to play this one loud and often.
Other tracks on "Rosa's Lounge" include: "Trouble Follows You", "Judge", "Guess Who's Coming To Dinner?", "Walk Away" and "The Blues Are Killing Me". The CD features close to seventy minutes of great music with songs averaging close to six and a half minutes each. That's a lot of good listening.
Having seen Howard And The White Boys about fifteen years ago, and having several of their previous releases, I can honestly say that I've never heard the band sound better. You need to definitely go to www.howardandthewhiteboys.net and grab yourself a copy of "Rosa's Lounge". While you're there, please tell them the Blewzzman - their old friend from Alligator Alley - sent you.
Peter "Blewzzman" Lauro
Blues Editor @ www.Mary4Music.com
2011 Keeping The Blues Alive Award Recipient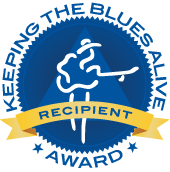 Bobby "Hurricane" Spencer
"Hurricane Unleashed"
R Music, Inc

By Peter "Blewzzman" Lauro © November 2014
Long before making a deal with the devil to become the Blewzzman, Jazz was my music of choice. As a matter of fact, back in the Seventies, I used to go to Sonny's Place in Seaford, Long Island, so often that I paid yearly membership dues so I'd get discounts on cover charges and drink prices. Yeah, back then the Blewzzman was the Jazzman. Hence my love for the saxophone. When I moved to Florida in 1980, I recall lugging about 1500 LPs of which close to half were jazz and of which half of those were probably by saxophonists. Before BB, Albert and Freddie were the kingpins in my music life there were Dexter Gordon, Stan Getz, Stanley Turrentine, Grover Washington Jr, Sonny Rollins, Tom Scott, Charlie Parker and countless other masters. Although the genre has changed, I still enjoy good sax as often as I possibly can. And thanks to the likes of guys such as Eddie Shaw, Terry Hanck and my newest discovery - Bobby "Hurricane" Spencer - there's certainly lots of it to be heard.
On "Hurricane Unleashed", his second release, Bobby "Hurricane" Spencer - on vocals and tenor sax - is joined by: Andrea Balestra and Lester Lands on guitar; Matias Alvear Fall on bass; Dario Benzoni on drums; Mo Beeks on keyboards; Albert Trepagnier, Jr. on congas; Tyler Combs on vibes; Josh Agular on trumpet; Wesley Smith on alto sax; and Kelly Chappue, Bosa Mora and Dominique Toney on background vocals. With that said, it sounds to me like this is going to be some jazzed up blues at that. Let's go listen......
I've been saying these words since going there for the first time three years ago and Bobby, who obviously feels the same way, actually wrote a song about it - seems like we've both "Gotta Get Back to Chicago". Being the funky track that it is it's rhythm driven, and Matias, Dario and Mo are all over it on the bass, drums and organ. That, added to the smoothness of Bobby's vocals and his smokin' sax leads make for a very impressive opening track.
Although "Camarillo" is a mental institution in California, Bobby makes it sound like one heck of a swingin' joint. Interestingly enough, he references Charlie Parker in the song as I did in my opening paragraph. However, Bobby's reference is to Charlie's history of mental illness as he suggests being "checked into Camarillo and being placed into Charlie Parker's old room. That's where he'll lay his head on the pillow and hum an old bebop tune". With the band in a really cool groove behind him Bobby placed himself right in the midst of my favorite vocalist list with his work on this one... and then came the scat... wow! Great track.
"Honky Tonk" - need I say more? One of the most classic and most recognized instrumental saxophone songs of all time and Bobby does a classic job on it. I especially enjoyed Lester going toe to toe with him on a prolonged sax vs guitar bout in which the listener turns out to be the winner.
A wailing harmonica lead, a B3 player going totally wild, scorching guitar licks, barrelhouse style piano, and a blaring horn section are many things I love to hear in a blues song. On the other hand, it takes a slow, sultry and bluesy ballad with soulful, heartfelt vocals that will get me to say "Whoa! That's song of the year material." This was that song. "You Make Me Crazy", just made me crazy. Everything about this song is beautiful.
One of the few covers on "Hurricane Unleashed" is "Mr Magic". Now that's just not the name of the song, it's the name of the man who made the song a monster - Mr. Magic, a.k.a. Grover Washington, Jr. In spite of this one featuring some of the discs best sax, there's a whole lot else going on. Some of Dario's best drum work is heard here as well as he heads up the superb rhythm featuring Mo, Albert and Tyler all contributing intensely on the keyboards, congas and vibes. Magical music for sure.
"I Got The Blues" is about as smooth as sleeping on satin sheets in silk pajamas... have I made my point? This is one of the four tracks on this disc that also appeared on Bobby "Hurricane" Spencer's first release "I Got the Blues". After hearing this, I've got to get my hands on that one soon.
Other tracks on "Hurricane Unleashed" include: "You're All I need", "Lovers Hill", "Little Mama", "Big Maybelle", "Holler'n And Wallow'n" and "Call Your Dogs Off".
If like me, you want to know more about Bobby "Hurricane" Spencer, check him out at www.bobbyhurricane.com. After you tell him the Blewzzman sent you, please tell him I said "WOW"!
Peter "Blewzzman" Lauro
Blues Editor @ www.Mary4Music.com
2011 Keeping The Blues Alive Award Recipient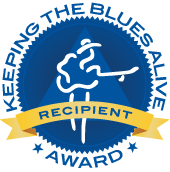 Benny Turner
"Journey"
Nola Blue Inc.

By Peter "Blewzzman" Lauro © November 2014
When it comes to influences, blood lines, and apprenticeships Benny Turner's had some of the best. He comes from a musical family that includes Ella Mae (King) Turner - his mother, Leon King - his uncle, and legendary bluesman Freddie King - his brother. His career includes the genres of doo-wop, R&B, gospel, soul and blues and in addition to working in Freddie's band he's worked with R&B legend Dee Clark and the Queen of N'awlins, Marva Wright.
"Journey" is Benny Turner's third release and it contains ten original tracks. On it, Benny plays bass, guitar and kazoo and he sings lead and background vocals. Joining him are: Charles Moore and Derwin "Big D" Perkins on rhythm guitar; Marc Stone on steel guitar; Jeffery Alexander on drums; Keiko Komaki, Josh Paxton and Tom Worrell on keyboards; Jason Mingledorff on saxophone; Barney Floyd and Mark Leuron on trumpet; Bruce "Sunpie" Barnes and Patrick Williams on harmonica and Deanna Bernard, Ellen Smith, Tara Alexander and Bruce "Sunpie" Barnes on background vocals.
On the opening track Benny's got some "Breakin' News" for his woman......as in he's breakin' up with her. Should she have a problem understanding that the background singers help make it quite clear with the very harmonic chorus line of "It's all over". Fun, upbeat track with outstanding rhythm, highlighted by the keyboards and horns.
"How I Wish" is one of the discs slow blues tracks, and songs of this style always make my favorites list. This one is highlighted by masterful piano and organ leads by Keiko, smooth guitar playing from Marc and awesome horn lead rhythm. At the end of the track there's a slight pause indicating the track might be over and then bam....Jason and Barney chime in with a fifteen second sax and trumpet solo that I could have easily listened to fifteen minutes more of.
If you like harmonica led tracks - and who doesn't - a smoker called "I Wanna Give It To You" is the track for you. This one features two - Patrick starts the track off with a wailing harp intro then Bruce takes over with several very well done harp leads throughout the rest of the track. In the meantime, Benny on the bass and Alexander on the drums - with some help from the horn section - are rockin' the rhythm.
On "Worn Out Woman" there's a line that I don't think there is a woman in the world - and many of us men, as well - will disagree with and it's that 'a woman's work is never done'. Amen! This is a beautifully done, very soulful ballad. Nothing fancy, just four outstanding musicians - Benny Turner, Derwin Perkins, Keiko Komaki and Jeffery Alexander - doing what they do best.....singing and playing their hearts out. Great stuff!
Benny's another one of that ever growing list of us men who have been hypnotized by a "Voodoo Lady". With the band in a relaxed and lazy groove behind him this soft ballad highlights Benny's superior vocal skills.
The disc closes with a track that reflects what way too many people sadly seem to be wondering - "What's Wrong With The World Today"? Benny's vocal deliverance of these seriously topical lyrics are as intense and emotional as the lyrics themselves. From the writing to the performance, this is an absolutely perfect song. While allowing it's message inside, this track - led by Keiko's consuming organ leading the way - is literally trance enhancing. I honestly cannot tell you how many times I've replayed it while writing this paragraph. Referring to this track as an anthem makes a lot more sense than calling it a song.
Other tracks on "Journey" include: "Don't You Ride My Mule", "I Want To Make It Right", "My Mother's Blues" and "My Uncle's Blues".
You can find out more about Benny Turner and get yourself a copy of "Journey" by going to www.bennyturner.com. And as I'm sure you all know by now, please tell him the Blewzzman sent you.
Peter "Blewzzman" Lauro
Blues Editor @ www.Mary4Music.com
2011 Keeping The Blues Alive Award Recipient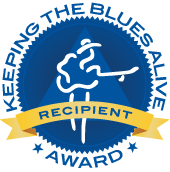 Various Artists
"The Healing Blues"
Healing Blues Records

By Peter "Blewzzman" Lauro © October 2014
Prologue
Once in a great while I'll come across a project that I don't only feel excited about working with, I feel honored working with it as well. This is one of those projects.
The Healing Blues Project is a collaborative effort to raise money for the Interactive Resource Center in downtown Greensboro, NC, for people experiencing homelessness, poverty, post-traumatic disorder and other common stressors. Greensboro college students and faculty, primarily professors Dave Fox and Ted Efremoff, have worked to match up local songwriters and musicians with local people who have experienced such stressors. The stories they told were turned into songs by a group of talented writers and performed by an equally talented group of musicians.


Credits
The songs you will hear on "The Healing Blues" were the product of stories told by: Isiahm Wardlow, Shannon Stewart, Anita Gilmore, Treas Scott, Ryan Lennon, Mike Schumacher, Kris Schumacher, Yolanda Butts, Walter Jamison, Chris Ward, Necole MacDonald, Eric Barnes and Forrest Willis. They are performed by: Lawyers Guns & Money, which consists of Terry VunCannon on guitar, Steve Headon on bass & vocals and Mike Thomas on drums: Big Bump and the Stun Gunz, which consists of Bubba Klinefelter on guitar, Eric Smith on drums, Shelia Klinefelter on bass and vocals; and Logie Meachum on vocals; The Fairlanes, which include Mark Harrison on guitars and vocals, Chip "Memphis" Click on drums, Ken "Lil Kenny" Graham on bass and Glen Bickel on piano; Haymarket Riot, which consists of Jon Epstein on bass, Doc MacNab on drums, Jim O'Gara on guitars and Charlotte Whitted on vocals; and The Healing Blues Band (the core group that performs nine of the discs fifteen tracks), which consists of Sam Fraizer on guitar & vocals, Benjy Johnson on guitar & vocals, Chuck Cotton on drums, Roger Kohrs on bass, and Dave Fox on keyboards & vocals. The band also features Bob Margolin on guitar with Chris Carrol, Kristy Jackson, Evan Olson, Jessica Mashburn and Mikle Wesolowski on vocals. The horn players on various tracks include Wally West, Neil Clegg, Daniel Bogan, Chris Hankins, Eli Fribush and Ben Espinoa. The background singers on various tracks include Marika Manda, Kenya Hailey, Molly Fox, Chuck Martin, Stan Bullock and Doug Dennis. And now that I've mentioned everyone in three of the greater Greensboro area's fourteen zip codes, let's get on to the music.


Review
Being a Vietnam era veteran, and one who cringes at the sound of the words homeless and veteran being used in conjunction with each other, "Bitter Route" really hit me hard. This is the story of Mike Schumacher, a U S Marine Corps Scout Sniper who during his sixteen years of service once roamed the darkest and most dangerous areas of Bosnia, Africa, Afghanistan and Iraq, and now he roams the streets of Greensboro, NC. Lyrically, the song tells a dark and sometimes eerie tale and the music and vocal presentation could not have been more perfectly matched. The rhythm and piercing guitar leads create a vividly accurate and scary picture while Dave Fox's commanding and sincere vocal performance sounded as if it was he himself who had been through the hell he describes. From the first to the last word and from the first to the last note, the Healing Blues Band did one hell of a job with this compelling song.
"Forrest's Song" is the story of Forrest Willis and it's performed by Big Bump and the Stun Gunz. It's not an uncommon story.....a poor kid grows up in the inner city projects, turns to crime and drugs and ends up on the streets. Tell me you haven't heard that one yet and I'll call you a liar. Musically it's an upbeat track and a bit on the funky side with lively rhythm and some excellent keyboard work. Again, the vocals - this time by Logie Meachum - sound amazingly associable.
"I Come From A Place" is a very uplifting story about the life of Anita Gilmore. In spite of her misfortunes, she "held on to her faith that there's help from above" and she always "kept her head up high knowing she'd land on her feet." Great outlook, great inspiration, great song. The Healing Blues Band, with the help of the excellent horn section, its smokin' sax leads and the angelic sounds coming from the background singers do one heck of a job on this inspirational and spiritually motivating Gospel type track.
On "I'm Walking", Shannon Stewart tells a story of hitting the streets at the age of ten. Eventually that led to being passed around from foster home to foster home where the common bond was what everyone could take from each other. All that did was head him back to "walking" the streets. This very well performed track, featuring intense guitar leads, deep rhythm and more realistic vocals, was performed by Lawyers Guns & Money.
Claiming "I'm Gonna Build Me A Home", Eric Barnes' story seems quite optimistic. That home is gonna have a garage so he'll also get himself a car. He's gonna live there all alone and smoke those cigarettes that make him feel so real 'cause in his own home it won't matter if it's legal. Good luck Eric, I hope it all happens for you. With Bob Margolin sitting in, this one by the Healing Blues Band features outstanding guitar work.
The story of Yolanda Butts is about thinking you can run away from life but as it turns out, you can't run away from "What's Inside". Musically, this smoker by Haymarket Riot, is one of the discs best. The rhythm is profound, the guitar leads are stunning and Charlotte Whitted does a heck of a job on lead and her own backup vocals. This one could be a hit.
In his story, "God Help Us All", Chris Ward is hoping for a miracle. He's got a lot to give, now all he needs is a place to live. This track, performed by the Fairlanes, is reminiscent of the folk songs of the sixties and sort of reminds me of something Country Joe and The Fish performed at Woodstock. The pace is quite fast and the guitar and piano playing are frantic. Sad lyrics yet it's a fun sounding performance.


Epilogue
Never before, in my forty five years of living in the blues community, has a project taken me as close to understanding what the blues is actually about as this one has. These songs aren't by some clever writers singing songs about their man running off with their sister or a woman leaving someone and taking his Muddy Waters records with her. These are all very real, very sad and unfortunately very common stories by and about dire situations in very real peoples' lives.
Please visit www.thehealingblues.org to find out more about the organization, the project, the people it helps and most importantly, how you can get involved and help as well. When you do, please tell them that the Blewzzman sent you and he sends his thanks and love to everyone involved.


Peter "Blewzzman" Lauro
Blues Editor @ www.Mary4Music.com
2011 Keeping The Blues Alive Award Recipient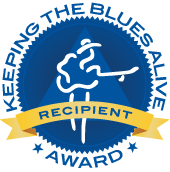 Grady Champion
"Bootleg Whiskey"
Malaco Records

By Peter "Blewzzman" Lauro © October 2014
First of all, with 10/10 being his birthday, I'd like to wish Grady Champion a very "Happy Birthday". As the saying goes, "Like a fine wine, he's gotten better with age". Now by no means am I insinuating Grady's old - and as a matter of fact, his forty-something years categorize him as a teenager by blues standards. What I am saying is it's my opinion that "Bootleg Whiskey" is the best of his eight releases and I'm betting that teaming up with Malaco Records may have just had something to do with that.
With nearly three dozen talented artists performing them, "Bootleg Whiskey" consists of eleven tracks with a pretty even mix of originals and covers. On it, Grady Champion on vocals and harmonica, is joined by: Forrest Gordon, Murph Caicedo and James Robinson on drums; David Hood and Ray Braswell on bass; Clayton Ivey, William Purvis and Michael Thomas on keys; Barry Leach, Maurice Morgan, Stevie J, Jimmy Johnson, Mike Griffin, Castro Coleman, and Taylor Scott on guitars; Darrell Luster, Ray Braswell, William Purvis, Vick Allen, Sonya Allen, JJ Thames and members of The Crowns Of Joy Gospel Group all on background vocals; and the horn section of Kimble Funches on trumpet; Micah Brown on sax and William Brown on trombone, featuring the arrangements of Harrison Callaway. Now let's go have a listen.
Wasting no time at all, the disc opens with a smoking version of "Beg, Borrow and Steal". This one features Forrest and David just tearing it up on the drums and bass and although this is just the opening track, I'm going out on a limb and saying it may be some of the discs best rhythm. Add some scorching guitar licks and rippin' harp leads out of Barry and Grady and strong backups support of his vocals and I know I just heard one of the discs best tracks.
"Don't Waste My Time" playing me any of that blues rock kinda stuff, it's the slow, low down blues like this that I want to hear. Belting it out as good as any blues man these ears have heard, Grady tears this one up vocally. Add to that the heartbeat coming out of Gary on the organ and the intensity of the outstanding horn section and this one's a huge hit.
From Grady's experience every town in every state has a side of town where everything takes place. Simply said, if you want to get down, you've got to go to the "South Side" of town. This original track features Grady and his background singers at their vocal best. The catchy chorus lines will surely have you singing along. Enjoy.
"Who Dat" - one of the originals - has a sound that would be perfect for a movie score, more specifically, a mystery movie. The slow groovy rhythm with the accompanying sultry, yet somewhat eerie organ and sax highlights combined with Grady's raspy, somewhat spooky vocals and JJ Thames contrasting back ups and vocal sound effects had me picturing several different scenes. And I liked them all.
Although this is a cover, Grady does "White Boy With The Blues" like he owns it. The songs lyrics tell a sad enough story but Grady's soulful and very heartfelt vocals define them. Without needing it, he gets some incredibly wonderful support from The Crowns of Joy and all of a sudden the track goes from being a song to a hymn. The producers used this track to close the disc but I wasn't onboard with that - I just kept playing it over and over and......
Other tracks on "Bootleg Whiskey" include: "Bootleg Whiskey", "Home Alone", "Ten Dollars", "Here We Go Ya'll", "I Tripped And Fell" and "Mr. Right".
To find out more about "The Mississippi Bluesman", Grady Champion, check him out at www.gradychampion.com. When you do, please tell him the Blewzzman sent you and also tell him I have a feeling I may just be seeing him at the Blues Music Awards.
Peter "Blewzzman" Lauro
Blues Editor @ www.Mary4Music.com
2011 Keeping The Blues Alive Award Recipient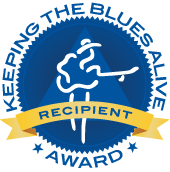 Kenny Acosta
"Justice Blues"
Bluzman Records

By Peter "Blewzzman" Lauro © October 2014
It's not uncommon for many blues artists to temporarily step away from their bands to play solo gigs and to put out solo albums. Some artists have actually made these breaks permanent. With clubs closing at an alarming rate, and the rest not wanting to pay a lot for gigs, the process seems quite sensible.
One of those artists is Louisiana blues man Kenny Acosta. I've had the pleasure of enjoying several recordings, and a few live shows as well, by Kenny Acosta and the House Reckers and now on this latest release, Kenny has become one of my favorite solo acoustic players. Other than featuring Kenny Neal's harmonica and Robert Heym's congas on a few tracks, "Justice Blues" is ten all original songs about Kenny's soulful vocals and intricate guitar picking.
Most of us think having our ducks in a row means we've got our stuff together. On the other hand, down on the Bayou, Kenny sees those ducks in a row as an ingredient for a good gumbo. Them, along with some fish, oysters and turtles, are all "Groceries From The Bayou". Kenny's use of some very clever writing reflects his thankfulness to mother earth. Excellent track.
"Maybe Tomorrow" is when a lot of things get put off to. In this case, that's when Kenny 'thinks' he'll have the courage to tell this lovely woman about how he feels for her. Musically, this gypsy style track is one of the discs best. Together, Kenny's guitar playing and Robert's percussion are absolutely magnificent.
As a young boy playing out in the field in Jackson, Louisiana, Kenny ran into an escapee from the Feliciana Institution for the Criminally Insane. That encounter, scary as it was, is what influenced the writing of the title track. The one thing he remembers the old man telling him is that "It's a crazy world and you can do anything you, want". Then just before running off he turned around and said "that is, unless of course, you get caught." That's when you'll have a real bad case of the "Justice Blues". This is storytelling at it's best and, as is the case in anything he helps out on with his harp playing, Kenny Neal takes it up a musical notch.
Listening to "Tubin'", an instrumental, should be part of a lesson all guitar students should have to take. Just hearing how Kenny has mastered the instrument in itself would be an inspiration to any aspiring player. I believe I've just listened to perfection.
Knowing them as I do, I not only know that "Susan's Song" is dedicated to Kenny's wife, but I also know that what he's telling her in this song is sincerely coming from his heart. Lyrically and emotionally, this is an absolutely beautiful love song. More great vocalization, guitar pickin' and percussion work also highlight this one.
Other tracks on this outstanding disc include: "Hog For Ya' Baby", "Funkiest Man Alive", "Hot Dog", "It's All Good" and "Shake That Thang".
Be it as a solo act or with the House Reckers, if you haven't yet done so, Kenny Acosta is a blues man you need to become familiar with. You can learn more about him, check out his schedule and purchase his CDs by going to www.kennyacosta.com. Once you're there, please tell him that the Blewzzman sent ya.
Peter "Blewzzman" Lauro
Blues Editor @ www.Mary4Music.com
2011 Keeping The Blues Alive Award Recipient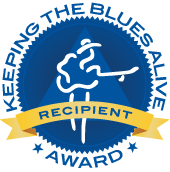 Generation Blues Experience
"Private Angel"
R. Music, Inc

By Peter "Blewzzman" Lauro © September 2014
Each year, The Blues Foundation presents the Keeping The Blues Alive (KBA) Awards to individuals and organizations that have made significant contributions to the blues world in various different categories. The KBA Awards are generally presented to non-performers and more often than not, these recipients are middle aged - or older - men and women. With that said, inasmuch as these awardees are vital to the genres existence, the truth of the matter is it's life lies in the hands of our youth. It's young blues musicians like fourteen year old Ray Goren - who at the age of twelve co-founded the Generation Blues Experience with Sammy Lee and Jamie Powell who were in their seventies and eighties - that are truly going to keep the blues alive.
In just two short years, "Private Angel" is already the bands third release. On it, Generation Blues Experience members include: Jamie Powell on rhythm guitar and lead vocals; Sammy Lee on harmonica and lead vocals; Ray Goren on rhythm & lead guitars and lead vocals: Lester Lands on bass & rhythm guitars and lead & background vocals; Albert Trepagnier, Jr. on drums; Tadg Galleran on keys; and last but certainly not least, Bobby "Hurricane" Spencer - musical director and horn arranger.
"Private Angel" consists of seven original tracks and a cover of a huge Bill Withers hit. Now let me tell you about a few of my personal favorites.
"The whole world knows that you're "Crazy" but only the Lord knows that you ain't nobody's daisy." Phew! Sounds like Jamie Powell has his hands full with this woman. With his raspy voice and his growling deliverance of his heartfelt vocals he even sounds scared as he sings the songs lyrics. Another very well sung song which also features Ray Goren at discs best on the lead guitar.
"Rainin'" is probably the most beautiful song of the lot. Everything about it is perfect: the relaxed rhythm; the horns softly playing in the background; the finessed guitar rhythms; the tickling of the ivories; and the silkiness of the lead and backup vocals. This is the type of song, sung by a recognizable pop artist, would top the charts.
Anyone that's ever read a review of mine knows how excited I get when the discs best blues track is also the discs longest track. "Sugar Mama" is both of those and I loved all 6:15 of this low down blues. Put me in a room with Sammy Lee on the vocals & harmonica and Ray Goren on the blues guitar playing this kind of stuff and you can just lock me in and throw the key away. I'm listening to song of the year material right here.
"Put Love On Your Guest List", take hate off your mind.
"Put Love On Your Guest List", before your life becomes a mess.
How wonderful would it be if everyone followed that advice? This is one heck of a beautifully written song and it features some of the discs best vocals thanks to Lester Lands and some very melodic backup vocals. Musically it's masterful as well. This jazzy track features smooth rhythm with outstanding keyboards, horn and guitar leads. Be prepared to hit the replay button 'cause one listen just won't do.
Considering it's in the top 300 part of the top 500 songs of all time, "Ain't No Sunshine" was obviously a monster hit for Bill Withers. And rightfully so, it's an incredibly beautiful song. What's even more impressive than the uncountable number of artists that have recorded this song is the amount of genres those artists come from. The songs been done by soul, rock, pop, country, jazz, rap and even heavy metal artists. With that said, this version - featuring Ray Goren on vocals - is as good as any that these ears have heard. At his age, I doubt that he can actually relate to the story that the songs lyrics tell, yet hearing him sing them would make one think differently. On top of that his lead guitar licks take the song to a whole other level. Great stuff!
Other tracks on "Private Angel" include: "Little Mama", "Private Angel" and "Katrina".
Admittedly, listening to this disc was my first exposure to the Generation Blues Experience and I'm quite happy having been exposed. Hopefully some of what I had to say here will help expose the band to others as well. Short of offering you your money back, I'm guaranteeing any avid blues fan will love "Private Angel".
To learn more about the band and to get your hands on the phenomenal CD just go to www.generationblues.com. While you're there, please tell them that their newest best fan, the Blewzzman, sent you.
Peter "Blewzzman" Lauro
Blues Editor @ www.Mary4Music.com
2011 Keeping The Blues Alive Award Recipient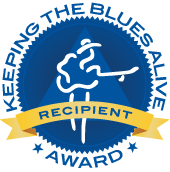 Jeff Dale and the South Woodlawners
"Good Music"
Pro Sho Bidness

By Peter "Blewzzman" Lauro © September 2014
Naming this CD was probably one of the easiest things Jeff Dale ever had to do. Kind of like when the Beatles put out an album with an all white cover it was simply called "The White Album", Jeff Dale puts out an album full of good music and it's simply called "Good Music".
Born and learned on the south side of Chicago and now living in Los Angeles, Jeff Dale has a large talent pool to draw from when it comes to assembling top notch blues musicians. On this, his third release, Jeff - on guitar and vocals - is joined by: Tim Austin and Mark Mack on drums; Chef Denis Depoitre, Glen Doll and Jeff Stone on harmonica; Andre Howard, Andre "Big Perm" McCottry and Orlando Wright on bass; Jim Jedeiken on saxophone; Dane Little on cello; Charlie Love on guitar & vocals; Derek Phillips on keyboards; and Marilyn Schram on oboe; with Andre Howard, Charlie Love and Mark Mack also helping out on backup vocals. As with all of his previous releases, all this 'good music' was penned by Jeff.
The discs title track, "Good Music", starts off with Jeff quoting Louis Armstrong by stating that "there are only two kinds of music - the good and the bad". How true. No matter what the genre; blues; country; pop; rock; etc; all that matters is that the music "makes you feel glad and doesn't get you mad". Jeff's guitar leads and raspy lead vocals, the backup harmony vocals, the powerful rhythm from Andre and Mark and the great piano playing from Derek all highlight this one.
When the trains conductor told him that this ride was going to be all about paying his dues Jeff knew his "Final Destination" would be the blues. This deep and dark track features some of the discs best blues. Derek gets in an absolutely beautiful piano solo but it's Dane's cello that musically steals this one. It's a perfect accompaniment for Jeff's melancholy mood and sullen vocals.
Be careful what you ask for because you just might get it. That's exactly what happened to the gal who wanted Jeff to roll her like a good man should. He rolled her just like a "Wagon Wheel"....from New York to Hollywood. With Jeff and Charlie taking turns on the scorching lead licks, this one features the discs best guitar work and Jeff does an outstanding job with his vocal versatility as well.
It's no coincidence that this, the discs most chilling blues track, is titled "Cold Wind" - something all of us have had blow through us. Jeff's was hearing his woman cheated on him with his best friend, watching his father die, and being laid off by a greedy corporate boss. These are what sent a cold wind through his life, time and time again. His scorching guitar riffs help describe his pain while Glen does an amazing job on the harmonica as he creates an eerie backdrop to Jeff's soulful and heartfelt vocals.
Although this track was presumably written to be humorous, I'm going with the proverb that "many a true word is spoken in jest". I for one, and being the betting man that I am, I'm sure many others as well could actually remember several - if not many instances when "My Brain Took The Whole Night Off". Now with a title like that, is there a need for me to tell you this song is about a woman? Of course not! What I will tell you is that Jeff and the backup singers sound great on the catchy vocal harmony, and that Glen and Jim do one hell of a job blowin' on the harp and sax.
Other good music on "Good Music" includes: "Town Line Road", "Naked Woman In My Bed", "Letter From The Birmingham Jail", "She Loves Me", "Black And White", "The Devil I Know", and "Murder".
To learn more about Jeff Dale just go to www.jeffdaleblues.com. When you do, please tell him his buddy the Blewzzman sent you.
Peter "Blewzzman" Lauro
Blues Editor @ www.Mary4Music.com
2011 Keeping The Blues Alive Award Recipient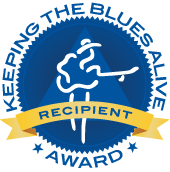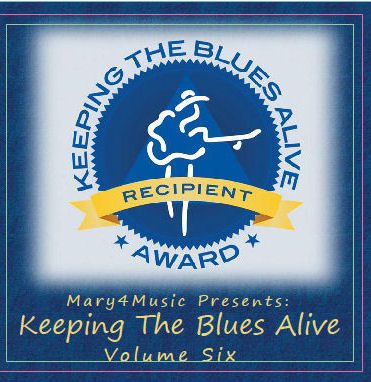 Mary4Music Presents: "Keeping The Blues Alive" Vol. Six
Mary4Music Records

By Peter "Blewzzman" Lauro © September 2014


1) God Heals You When You Cry - RB Stone - 4:19 / www.rbstone.com
(RB Stone/Tom Hambridge - Middle Mountain Music, BMI/Tom Hambridge Tunes, ASCAP)


This is a scorching ballad sung with emotion and intensity. During my CD reviews, when I come across a song of this caliber my ultimate compliment is to say that "It's songs like this that are worthy of song of the year awards". RB nails this one - both vocally and musically with some serious blues guitar riffs.

2) Life Is A Puzzle - Tommy Lee Cook - 5:40 / www.tommyleecook.com
(Tommy Lee Cook/Danny Shepard - Tommy Lee Cook Ventures, Inc./Two Mule Music)


This is a well written and well performed song with very meaningful lyrics. Tommy basically keeps it real and tells it like it is. Without making the right decisions no one can solve the puzzle of life. The use of several different types of guitars - including an East Indian Swarsangam - add to its unique sound.

3) Junior's Jam - Dave Sadler - 3:33 / www.davesadlermusic.com
(Dave Sadler - Dave Sadler, Pub., BMI)


Junior's Jam is an all-out, full throttle instrumental with everyone kicking ass. Led by some seriously intense guitar work by Dave, and a drummer who's trying his very best to totally wear himself out, this one totally rocks. Good old smoking blues.

4) Broken & Blue - Tracy K - 3:15 / www.tracyk.ca
(Tracy Mastaler, aka Tracy K - SOCAN)


This is old school...I'm talking Sonny Terry and Brownie McGhee kind of stuff...acoustic blues at its best. Tracy K has certainly done her homework, 'cause she nails this type of stuff - vocally, musically and more importantly, mentally. Her scrappy, scratchy voice, her masterful harp skills and her intensity all excel.

5) So Complicated - Midnite Johnny - 4:58 / www.midnite-johnny.com
(John Morana - John Morana Music, ASCAP)


Thirty-five years ago, when I first moved to Florida, Midnite Johnny was the guitarist in the first blues band I started to follow down here and I've been a fan ever since. This one is blues done the way it was meant to be done. Gut wrenching, from the heart vocals accompanied by slow, scorching blues guitar leads.

6) Texas Toast - Bridget Kelly Band - 5:55 / www.bridgetkellyband.com
(Tim Fik/Bridget Kelly - Alpha Sun Records Pub.)


The guitars are hot on this volume. As a matter of fact, as he was putting all this music together, my producer - a guitarist himself, said those exact words. I'm sure this was one track he was referring to. With Bridget doing a hell of a job belting out the blues, Tim's giving us a nice taste of some Texas blues.

7) Mississippi Woman - Memphis Gold - 7:13 / www.memphisgoldblues.com
(Chester L. Chandler, aka Memphis Gold - Balria Pub., BMI)


There is so much I'd like to say about this man but then this one sheet would become a two sheet, so let me just say "I Love you Memphis" and leave it at that. When you spin this one just tell your listeners to turn up the volume, sit back, close their eyes and just soak up the next seven minutes of blues bliss.

8) What's Wrong With You - Dr. Lee's Regulators - 4:54 / www.facebook.com/DrLeesRocketTime
(Lee Lowenthal - Dr. Lee Music, Pub.)


The Regulators have had so many talented members pass through the band and become well known touring acts that they're South Florida's version of Roomful of Blues. That speaks volumes for the band and it's and leader, harp player extraordinaire, Dr. Lee. Smokin' harp and guitar leads highlight this one.

9) Never Know Blues - Allen-Lamun Band - 3:56 / http:/www.allenlamunband.com
(Laura Lamun - Mad Left Music)


Her friends know her as "Little" Laura but I've got to tell you that from her personality to her vocal ability and range, there's nothing little about this gal. With tight rhythm and, again, monster guitar work behind her, Laura gives credence to good things coming in small packages, as she belts the hell out of this one.

10) Slow Down Baby - Donald Ray Johnson - 4:00 / www.donaldray.com
(Donald Ray Johnson - MarVista Music, BMI)


I can't think of a better way to close out a disc of this caliber than to do it with a Grammy Award Winner. That was back before the blues got into Donald's soul and since it has he's now playing the kind of stuff worthy of Blues Music Awards. Powerful vocals, outstanding horns and keys and, of course, great guitar work.



Peter "Blewzzman" Lauro
Blues Editor @ www.Mary4Music.com
2011 Keeping The Blues Alive Award Recipient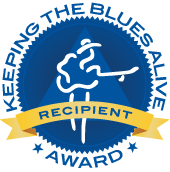 Blind Lemon Pledge
"Evangeline"
Ofeh Records

By Peter "Blewzzman" Lauro © August 2014
Starting with the artist's name, some of what you'll read here is going to be satirical. So much, in fact, that you should find yourself smiling - if not actually bursting out a loud laugh. With that said, the satire stops once the music starts. These are ten very real, very well written and very well performed songs.
"Evangeline" is the fourth album by critically acclaimed singer/composer/producer/arranger, multi-instrumentalist and often bizarre yet sometimes genius, Blind Lemon Pledge. It features all original music that includes jump jive, deep blues, New Orleans beats, salsa heat, heart tugging ballads and chain gang chants. As Blind Lemon says, "Prepare to take a music journey through the soul of America".
The people responsible for this fine batch of music are: Blind Lemon Pledge on guitar and vocals; Hugh Jorgan on keyboards; Gene Poole on bass; Morris "Moe" Skeeder on guitar; Isaac "Izzy" Cumming on drums; Alvin "Albee" Bakatchaa on percussion; Otto F. Tewne on banjo; Alex Blaine-Laydor, Lauralyn Hardy, Willie B. Hardigan, Don Menchinet, Anita Moorehead and Bess Twishes on harmony vocals; Barbara "Barb" Dwyer on marimba; Gil T. Azell on vibraphone; and Xavier Munnie on harmonica. Additional background singers include the Mississippi State Prison Farm Jubilee Singers courtesy of Warden Ben Downsalong.
"Buley's Farm" is some good ole field hollerin', chain gang music. This one's all about Blind Lemon. With some strong support from the Jubilee Singers his heartfelt, pain stricken vocals and acoustic guitar pickin' highlight this one.
Right from the lyrics to their sincerely delivered vocal style, "Jennie Bell" is an absolutely beautifully done ballad. It's a bittersweet song about a musician pursuing his dream but having to leave the woman he loves behind in order to do so. The love song was written in place of the so called "Dear Jennie" letter. I absolutely loved this song.
If you've ever strolled down Bourbon Street in N'awlins, the honky tonk, ragtime, Dixieland beat of "Brimstone Joe" will have a familiar ring. Excellent rhythm from Gene and Isaac and some fancy piano playin' by Hugh all highlight this one.
"Language Of Love" sounds like something out of the Ricky Ricardo songbook. And although the background singers weren't singing "Babalu", they did one hell of a job with the vocal harmonies. As you might expect, Alvin's percussion is absolutely profound. That, and Gil's vibes, sounding like a steel drum, are just a few of this tracks highlights. With it's mandatory dance beat, this lively Latin number is sure to get you going.
"You Had Me At Goodbye" is the type - and caliber - of a song that had America performed it back in the early seventies it would be a chart topper. As a matter of fact, give it to Trace Atkins now, and I'll bet that with it's folksy, country vibe it could very well top the country charts. Wonderfully melodic vocals and guitar strummin' by Blind Lemon and soothing, relaxed rhythm by Gene and Isaac make this sound so good.
The disc closes with the title track, "Evangeline". This one's a true blues song right from it's melancholy lyrics and somber vocals to the sharp acoustic blues guitar pickin' and profound slide guitar work. Real good stuff.
Other tracks on this outstanding project, albeit not all blues, include: "Midnight Assignation", "Go Jump The Willie", "Ham And Eggs", and "How Can I Still Love You".
And now comes the disclaimer. As some of you may have guessed, Blind Lemon Pledge, Lauralyn Hardy, Hugh Jorgan (my favorite), et al, are all figments of the imagination.....or better yet, clever characters from from the creative mind of James Byfield. James wrote all the songs, sang all the vocals and played all the instruments. Impressive, to say the least.
To find out more about the very interesting James Byfield, check him out at www.james-creative.com and blues.james-creative.com. Of course, you'll tell him the Blewzzman sent you.
Peter "Blewzzman" Lauro
Blues Editor @ www.Mary4Music.com
2011 Keeping The Blues Alive Award Recipient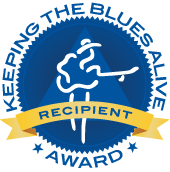 Click Here To Return To The CD Review Index
Click Here For The Blues Portal
Click Here For The Indie Portal
Click Here To Visit Our Music Gift Shop


---
Want your CD reviewed?
Click HERE to email us for information.






*All logos and trademarks in this site are property of their respective owner.
Additional content © 1998-2016 Mary4Music.com. All Rights Reserved.