Blues CD Reviews 62



The Knickerbocker All-Stars
"Open Mic At The Knick"
JP Cadillac Records

By Peter "Blewzzman" Lauro © August 2014
"Open Mic At The Knick" is not your typical open mic event. I promise you that you will not be hearing from the woman who shows up over and over again and sings "Stormy Monday Blues" - over and over again, or that annoying guy who carries a harmonica in his pocket and plays it - in the audience and out of key - at every show he goes to.
"Open Mic At The Knick", by The Knickerbocker All-Stars, is a tribute to all the great blues musicians who ever played at the Knickerbocker, in Westerly, Rhode Island. It features top notch musicians - some of whom are Blues Music Award nominees and winners - performing some of the greatest blues songs ever written. Those performers are: Bobby and Fran Christina on drums; Ricky King Russell and Nick Adams on guitar; Bob Worthington on electric & stand up bass; Bobby "Breeze" Holfelden on trombone; Rich Lataille on tenor & alto sax; Dennis Cook on baritone sax; Al Copley and Dave Maxwell on piano; and Willie Laws, Malford Milligan, Johnny Nicholas, Sugar Ray Norcia, Mike O'Connell, Curtis Salgado, J. P. Sheerar, Brian Templeton all on vocals. By now, you've got to be thinking Roomful Of Blues as the common denominator for most of this ensemble and of course, you'd be right.
"Open Mic At The Knick" is the type of CD where I could easily be tempted to tell you everything on the liner notes and write paragraphs about every track. Instead, I'll just touch on one song from each of these eight wonderful vocalists.
"Turn On Your Love Light" (Deadric Malone/Joseph Scott) is one of the two tracks sung by Malford Milligan. Although this one's been done by two of my favorite vocalists (and many others) Bobby Blue Bland and Van Morrison, the opening notes of the song immediately brought the Blues Brothers to mind. On this rendition, Malford blows it out of the park vocally, leaving no doubt as to his Gospel background. With all the horns blaring and the piano wailing, it's Fran and Bob leading the way on the drums and bass. This one's hot stuff.
"Five Long Years" (Eddy Boyd/Lohn Lee Hooker) is one of the two tracks sung by Willie Laws. You wouldn't miss too many letters creating an A - Z list of performers who covered this one. Willie's version is right up there with some of the best. As smooth as he sounds, there's still no doubt as to the pain he's feeling from his mistreatment. With this being one of the discs most serious blues tracks ya gotta know there's going to be some smoking guitar licks and they don't get any more smoking than what Ricky's laying down. Real deal blues right here.
I just love listening to Johnny Nicholas, so deciding on one of the three songs he sang was a tough choice. But then hearing him growl out the name of the song - "Along About Midnight" (Eddie Jones) - on the opening notes, just did the trick. Beside him belting the hell out of the blues, his accompaniment on this one is amazing. Everyone's locked into a smooth groove behind him - sounding great - but just letting Johnny do his thing.
I wish the 2:38 time on this song - "It's Later Than You Think" (Roy Milton) were reversed, 'cause when Sugar Ray Norcia is singing, I want to hear at least 8:32 of his magnificent voice. With Al tearing it up on piano, Rich blowin' the hell out of the sax, Fran wailing away on the drums and Sugar belting it out on the vocals, this is like listening to vintage Roomful Of Blues rockin' the house. Oh yeah, Doc's at discs best on the trumpet right here as well. This one's a smoker.
"Ain't That Lovin' You Baby" (Deadric Malone) features one of today's most soulful singers - Curtis Salgado. On this jazzed up track Curtis puts on an incredible display of vocal range. Musically, the band does the same thing - sounding like a smooth 3 piece jazz band at times and sounding like a big band in full swing at others. Another of many great tracks.
The eighty second musical intro to "Somebody's Got to Go" (Big Bill Bronzy) just reeks of blues: the tight, steady rhythm from Bobby C. and Bob W. on the drums and bass; the high end, right hand, blues piano notes coming from Al; and the precise, slow, low down guitar notes and riffs that "King" Ricky's so sharply playing all had me on a blues high then....BAM!.... this huge, deep and very wonderful voice comes in and just starts belting the hell out of the blues and my high jumped to a much higher level. That voice belongs to J. P. Sheerar and although I'm sad to say it's the only track he appears on, it saddens me even more to say that I've never even heard of him before. The blues world needs to hear more of him.
"Tore Down" (Sonny Thompson) was made popular by the late and great Freddie King but this version features Brian Templeton "tearing it up" on the vocals. Great rendition of the smokin' classic.
Another iconic Freddie King song was "Going Down" (Don Nix). This one features another vocalist who is not familiar to these ears - Mike O'Connell. On a song that is notorious for being musical mayhem, Mike does an excellent job of being heard over the eight musicians wailing away in full blown jam mode.
Other outstanding tracks on this monster disc include: "You Upset Me Baby" (J. Josea/Maxwell Davis), "Mother-In-Law Blues" (Gene Barge), "Love Disease" (Brother Gene Dinwiddle), "Jelly Jelly" (Billy Ecstine/Earl Hines), and "Reconsider Baby" (Lowell Fulson).
Being the betting man that I am, I'm making this one a front runner for a 2014 BMA nomination. Like that was hard!
For more information on The Knickerbocker All-Stars and to get you ears on a copy of "Open Mic At The Knick" just go to www.jpcadillacrecords.com. And as usual, tell J. P. that the Blewzzman sent you.
Peter "Blewzzman" Lauro
Blues Editor @ www.Mary4Music.com
2011 Keeping The Blues Alive Award Recipient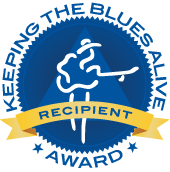 Dave Specter
"Message In Blue"
Delmark Records

By Peter "Blewzzman" Lauro © July 2014
Be it short or long, everyone has their "A" lists of artists that they constantly look forward to hearing more of. Usually, well in my case anyway, these artists release an album every few years or so and when they do you can count on it including nothing but top notch musicians and all top notch material. One of those artists on my list is Dave Specter.
On "Message In Blue" - his tenth release - Dave Specter, on guitar, is joined by: Brother John Katke on organ, piano, Rhodes and vocals; Harlan Terson on bass; Marty Binder & Travis T. Bernard on drums; the legendary Otis Clay on vocals; Bob Corritore on harmonica; Kenny Anderson on trumpet and flugelhorn; Bill McFarland on trombone; Hank Ford & John "Boom" Brumbach on tenor sax; Willie Henderson on baritone sax; Theresa Davis & Diane Madison on backup vocals; Victor Garcia on congas and percussion; and Jim Tullio on acoustic bass and percussion.
"Message In Blue" contains thirteen tracks that include a perfect blend of blues, jazz, funk, soul, Latin and R&B influences with a few of the tracks using a fusion of several of them. Approximately fifty percent of the music is original with as many being instrumentals as well. Together they total an hour of very enjoyable listening.
The CD opens with an original track called "New West Side Stroll". It's an instrumental done in signature Dave Specter style - masterful lead and rhythm guitar playing with that precise, patented and unmistakably recognizable tone of his. Along with the nucleus of this outstanding ensemble it all adds up to over five minutes of mouth watering music.
It's not like he needs any help 'cause Otis Clay is absolutely nailing the vocals on "Got To Find A Way", but then Theresa and Diane jump in and the song vocally goes to a whole new level. Add the rockin' rhythm, the blaring horns and the smokin' guitar and you now have a crowded dance floor. Real hot stuff right here.
With vocalist Brother John Kattke; a horn section featuring Kenny Anderson, Bill McFarland, Hank Ford and Willie Henderson (collectively know as The Chicago Horns); and Dave Specter himself all being Chicagoans, this is the perfect bunch to be performing this track. Included in the lyrics are references to some other Chicagoans you may be familiar with: Junior Wells, Howlin' Wolf, Buddy Guy, Lonnie Brooks, Magic Sam, Otis Clay, Muddy Waters, Otis Rush, Sunnyland Slim, Willie Dixon, Mighty Joe. Yep, names like that will surely inspire you to stay awhile and hear the blues "Chicago Style". This one's a smoker.
After listening to "I Found A Love" the first time - and I say that because there's no question in my mind your fingers will take the same path mine did when it ends, right to the replay button - you'll know why the liner notes contain a statement from Dave saying something to the effect that had he gotten to do nothing but record with the mighty Otis Clay it would have been one of the highlights of his life. Listening to this track may very well be one of yours. Otis' lead vocals, and own four part backup vocals, and Dave's guitar artistry are a match made in heaven.
Us blues enthusiasts never get tired of hearing the "Same Old Blues", especially when they're good old, low down blues like this. Many of the genres artists can be credited with doing real good versions of this Don Nix classic and that list just got expanded. From my purist point of view, some of Dave's best guitar work is taking place right here and the same could be said for Bother John on the vocals.
Most of the styles of music I mentioned at the top of this piece can pretty much be heard right here on a well fused instrumental track titled "The Spectifyin' Samba". As you'd expect, this one is richly rhythmical, and in many aspects. Harlan and Marty are providing the heartbeat on the drums and bass, Brother John's upping the pulse on keyboards, Victor's bringing the swag for the sway on the congas and percussion, and John's mixing a little steam on the sax. This one's a musical masterpiece.
Other tracks on "Message In Blue" include: "This Time I'm Gone For Good", "Message In Blue", Funkified Outta Space", "The Stinger", "Jefferson Stomp", and "Opus De Swamp".
You can get your hands on this - and all of Dave's great music, by going to www.davespecter.com. I'm promising you that between his biography and discography, you'll be blown away. As usual, please be sure to tell him the Blewzzman sent you.
Peter "Blewzzman" Lauro
Blues Editor @ www.Mary4Music.com
2011 Keeping The Blues Alive Award Recipient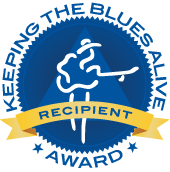 The Silvertones
"Silvertone Avenue"
Deep South Productions

By Peter "Blewzzman" Lauro © July 2014
With varied ensembles, the Silvertones have been together for over twenty years now. And as you'd expect, that length of time has taken them down many roads. As a matter of fact, the title of their fifth CD is symbolic of those roads because it's no different than any of them. Over the years "Silvertone Avenue" has presented many twists and turns and lots of obstacles for the guys. Yet, according to them, one thing never changes - the desire to keep driving down that road. Keep on truckin' guys. I'm sure the people you've passed on those roads are happy you made the drive.
On "Silvertone Avenue", the Silvertones consist of: Randy Ball on vocals, tambourine, washboard and drums; Leo De La Vega on vocals and electric & acoustic guitars; Rob Donavan on vocals, backup vocals, electric & acoustic guitars, dobro and slide & baritone guitars; and Brian Wicker on vocals, backup vocals and bass. Other riders on this trip include: Chuck Ward on piano, organ and horns; Joanna Ramirez on backup vocals; George Coyne on guitar; Ponty Bone on accordion; Mary Ann Broussard on tambourine; and Jamie Connally on laughs. The CD contains thirteen tracks with all being band originals.
With a first impression carrying the weight it does, opening up with a smoker is always a good idea and it doesn't get much more smokin' than this. "Knockin' On My Baby's Door" is good old rockin, rollin', fast dancing music at it's best. Asked to name this song I may have called it "Speeding Down Silvertone Avenue". Real good stuff.
Being the discs most serious blues track, you know I'm loving this one. It's songs like "All Night Corner" that make me love the blues. Randy's belting out the lyrics sounding as melancholy as one can possibly sound, the rhythm's tough and tight and the lead guitars are scorching hot. Make this one forty-five minutes and I won't care that's it's the discs only track.
"Dallas, Austin, And Back Again" is a perfect title for this song. With Randy having that locomotive thing going on the drums and Chuck rolling right along on piano, it's got the perfect beat for a traveling song. With Joanna giving him strong support, Rob's sounding good vocally, and the guitars are adding an appropriate country feel.
Surprisingly, the title track - "Silvertone Avenue" - is an instrumental. From what I read in the liner notes, and paraphrased in my introduction, I'd have bet it would have been a story about all those roads and obstacles. Regardless, the tracks done quite well. Randy and Brian are in a solid rhythm groove on drums and bass and one of the listed players is killing it on lead guitar.
"Hoedown Jones" is one of the discs two acoustic tracks. This one features Randy on the vocals and I gotta tell you, he's got this hollerin' thing down pat. That, and the amazing acoustic guitar pickin' between Leo and Rob make this one of the discs best. Additionally, the perfect timing between Randy and Mary Ann on the tambourines was admirable.....and that's coming from someone who is not a big fan of the tambourine.
"Whiskeyhead" is the other very well done acoustic track. Of course there's a lot more of the acoustic duo's excellent guitar work with Rob sounding especially good on the dobro. This one features Rob on the vocals as he pretty much tells a tale that many of us are all too familiar with - what happens when we stick our faces in that liquor.
The CD closes with a very cool track called "Silvertone Trail". It's virtually a musical autobiography about the band and it's members. It features all four band members taking turns on the vocals as they sing a story about where one of the other band mates comes from and a bit about that person, as well. Here's an example.....
"Brian, he's a beach bum.....with sand between his toes.
He started out in California.....right along the coast.
He holds down the bottom.....on that big old bass.
He tries to keep 'em all in line.....with a smile on his face."
Then some one else sings a similar story about another band mate. The song has a bit of a country twang and the verses are sung in a style that will make you want to sing along. The idea is so simple yet so masterful. I'm crazy about this song.
Other tracks on "Silvertone Avenue" include: "Sancho", "Cajun Love", "Woke Up Dead", "Out On The Town", "Good Lord Willing", and "(I Have) Dreams of You".
Although it's been a while, this is the second time I've had the pleasure of working with the Silvertones. Back in 2006 I reviewed another of their great CDs titled "Ride In My Cadillac". Now, having heard "Silvertone Avenue", I'm hoping to be hearing from them on a more regular basis.
The Silvertones can be reached by going to www.thesilvertones.com. When you check them out, please tell them the Blewzzman sent you.
Peter "Blewzzman" Lauro
Blues Editor @ www.Mary4Music.com
2011 Keeping The Blues Alive Award Recipient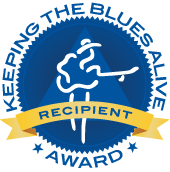 Carmen Grillo
"A Different World"
Big SurpriseMusic

By Peter "Blewzzman" Lauro © June 2014
Some of what I read on the one sheet that accompanied "A Different World" pointed out that Carmen Grillo has a deep history in the world of music. Wanting to know just how deep, I did some snooping. What I found just blew me away. In one form or another, he's appeared on about 65 recordings, some of which I have and many that I've heard of, that pretty much cover the gamut of genres. I'm talking Rock, Jazz, Blues, Pop, Funk and even Disco. In addition to his solo career, Carmen is now playing with The Sons Of Champlin and The Max Weinberg Band and he's played with the likes of Tim Weisberg, Donna Summer, Tom Scott, Rita Coolidge, Chicago, Tower Of Power, and Finis Tasby, just to name a few.....very few.
"A Different World" consists of twelve mostly original tracks and as you'd guess from what you just read, they include a tasteful mix of musical styles. On it, Carmen Grillo - on guitars and vocals - is joined by: Mark Meadows, Rocco Prestia and Bobby Watson on bass; Tony Braunagel, Herman Matthews and Steve Stephens on drums: Marc Hugenberger, Mike Finnigan, Rob Mullins, Bob Emmet, Dale Ockerman, Bill Champlin and Ruben Valtierra on keyboards; Greg Adams, Lee Thomburg, Johnnie Bamont, Stephen "Doc" Kupka, Tom Scott, Dave Boruff and Tom Saviano on horns; and Curt Campbell on harmonica. Phew! I'm wondering how they all fit in the van?
On the opening track - "Come And Gone" the powerful horns intro immediately grabs your attention and never lets go of it. Greg (trumpet), Lee (trumpet/trombone) and Johnnie (tenor/baritone saxes) are all outstanding throughout the track. Carmen's equally outstanding on guitar and vocals which include some quite sarcastic lyrical lines with one of them being "If lovin' you is a job, I've just retired".....Ouch!
On an original instrumental track titled "I Got The Sauce", you'll immediately hear the Tower Of Power connection.....minus the horns. The funk's all coming from Rocco, Steve and Rob on the bass, drums and Hammond B3.
On the jazzy sounding "Trying To Make It Happen" Carmen does a masterful job of providing his own background vocals. In doing so, the harmony he creates on the chorus lines sound incredibly like the harmonically great Steely Dan.
Getting topical, on an original track titled "Different World", Carmen - sounding like most of us - voices his displeasure by stating that "the world we live in ain't like it used to be, you won't find a solution in Washington, DC". Amen! Along with his proprietary vocals once again sounding sharp - and the whole horn section doing the same - this track features some of Carmen's best guitar work.
In addition to it being the truest blues song on the disc, it's also the longest and when those two things come together I'm always happy. Along with the crying of his guitar and his gut wrenching deliverance of seriously melancholy lyrics, Carmen clearly establishes that its a "Sad State Of Affairs".
Another original, "You're The One", is like no other song of the bunch. It's a tender love song that Carmen excels on. His vocals, backup vocals, acoustic guitar picking and songwriting skills all highlight this one. I'd love to hear him do a whole CD of these.
Other tracks on the outstanding CD include: "A Real Mother For Ya", "Prototype", "Transatlantic Boogie", "The Nature of The Beast", "Everything's Gonna Be Alright", and "River Of Molten Rock".
To find out more about this amazingly talented and diversified artist - and there is a heck of a lot to learn - check out his website at www.carmengrillo.com. When you do, please tell him the Blewzzman sent you.
Peter "Blewzzman" Lauro
Blues Editor @ www.Mary4Music.com
2011 Keeping The Blues Alive Award Recipient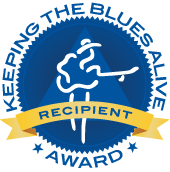 Johnny Drummer
"Bad Attitude"
Earwig Music

By Peter "Blewzzman" Lauro © June 2014
With musicians like Willie "Big Eyes" Smith, Otis Spann and Eddie Shaw, as members of some of his bands and with those bands having backed up artists such as Z. Z. Hill, Denise LaSalle, Willie Mabon and Junior Wells - just to name a few - it's a wonder that Johnny Drummer isn't a better known artist within the blues community. After all, the guy's been a part of the Chicago blues scene for the better part of six decades now. It's my opinion that it's time for this guys time to come. And from what I'm hearing, "Bad Attitude", may very well be the vehicle to deliver it to him.
On this CD, his fourth release for Earwig Music, Johnny Drummer sings all the vocals, plays harmonica and organ, puts forth a whole lot of personality and displays one hell of a sense of humor. Joining him are: Kenny Hampton on bass guitar; Anthony Palmer on lead guitar; Sir Walter Scott on rhythm guitar; Jeremiah Thomas and Terrence Williams on drums (Johnny gave them up some time back); Ronnie Hicks on keyboards; Rodney "Hotrod" Brown on saxophone; and Kenny Anderson on Trumpet. The disc contains thirteen all original tracks.
"Another Rooster Is Pecking My Hen", and it's causing Johnny quite a problem in his barnyard. Every time poor ol' Johnny goes out to make some money, when he returns his hen is walking funny. Well sung amusing lyrics, a smoking harp interlude, one from the guitar as well, and strong horn back ups all highlight this one.
The laughable lyrics continue on a funky track called "Bit Her In The Butt". The story and the punch line are just too hilarious to give away so you're going to have to give this one a listen.....more than once. Rhythmically, with just about everyone contributing, it's one of the discs best. The groove that Kenny, Walter and Jeremiah are locked into on the bass, rhythm guitar and drums along with timely keyboard and horn inserts by Ronnie, Rodney and Kenny are absolutely masterful. Mandatory replays on this one.
The title track, "Bad Attitude", is one of several of the discs straight up blues tracks. And it's a damn good one at that. Great rhythm with blazing blues guitar and piano leads by Walter and Ronnie with Johnny belting the hell out of the blues on vocals. Another one of this discs many highlights.
Johnny's got what you need whether you're short or tall, be it winter, spring, summer or fall - because as he says, "One Size Fits All". This one's intense. Through the glaring horns and wild piano and ripping guitar leads, Kenny Hampton seems to steal this one. From the opening to closing notes, his bass lines are downright profound. Great stuff!
"Ain't No Secrets In A Small Town". Amen! Anyone who's ever lived in one knows that's the truth. This is straight up blues the way it's supposed to be done. Being asked what my favorite style of blues is, I'd say nothing and start playing a song like this. Nothing funny, nothing fancy and nothing funky, just low down gut wrenching heartfelt vocals, soft rhythm, slow blistering blues guitar riffs, a steady pulsation on the organ, and soft, background horns. It doesn't get any better than that. This is song of the year material right here.
I'm sure that if you took a survey of some of the dumb things men have gone out their way to do to meet a woman, you'd hear some crazy stories. Why I even have a few, of my own. However, I don't think there would be anyone who can beat Johnny making a "U-Turn On A One Way Street". Now that's really crazy. Another well sung song with amusing lyrics, real good rhythm and sharp guitar leads. This one also features some of the discs best horn work with Kenny's muffled trumpet and Rodney's tenor sax leads sounding magnificent.
Other tracks on "Bad Attitude" include: "Is It Love or Is It Lust", "Make You Happy", "Sure Sign Of The Blues", "Don't Call Me Trash", "Better Than Good", "My Woman, My Money, My Whiskey" and "Star 69".
You can find out a whole lot more about this very interesting, very clever and very good artist by simply going to his website - www.johnnydrummer.com. When you go, please tell him the Blewzzman sent you.
Peter "Blewzzman" Lauro
Blues Editor @ www.Mary4Music.com
2011 Keeping The Blues Alive Award Recipient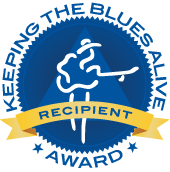 Back Porch Blues Band
"One More Before You Go"
Floyd Dog Music

By Peter "Blewzzman" Lauro © May 2014
Don't let the name Back Porch Blues Band fool you. These guys are not a bunch of laid back blues men sitting around the "back porch" pickin' and strummin' acoustic blues. Instead, they're a bunch contemporary Midwestern musicians kickin' up a storm with a mixed bag of blues styles that include Chicago, Texas and West Coast Swing....just to name a few. The band consists of Greg Spreer on guitar and lead vocals, Rod Peterson on harp and lead vocals, Joe Fontenot on bass and background vocals and Rick Bruner on drums and background vocals. "One More Before You Go" is the band's debut release and it contains eleven, all original tracks.
"If You Dance With Me", this is going to be the track you'll do it to. It's one of those songs that, if you aren't moving at least one or two of your limbs, you're probably in a body cast. This is genuine, house rockin' music at it's best.
You might not want to leave the dance floor just yet because this next one - "Love Me Tonight" is another smoker. This one features rampant rhythm and some of Greg's best guitar work, and when Rod's not blowin' the hell out of the harp, he's belting the hell out of the vocals. More very good stuff.
On this one, the guys are going somewhere most of us probably need to go as well - "Down To The Church House". And according to the beat it sounds like they need to get there fast and it's Rick - at disc's best on drums - who's taking care of that.
Once you hear the opening line to this one, you'll want to sing along with it the next time it comes around.....I'm going down.....down to the "Wishing Well". Although the lyrics are somewhat melancholy, the way they're sung is magnificent. Rod, with some nice harmonic backing, does a great job on the vocals. One of the disc's best tracks.
So the band includes a harmonica player and the title of the song includes the word "train".....are you getting my drift? Yes, Rod does an excellent job of making that harp sound like a "Slow Moving Train". More great rhythm from Rick & Joe and gritty, soulful vocals by Greg also highlight this one.
As legend has it, Robert Johnson once made a deal with the devil. Now we have Rod Peterson making a deal with the "Reaper Man". One sounds like myth, yet the other sounds like fact. With one hand on a coffin and one foot in a grave, Rod told the reaper man to go to hell. It seems to have worked because he's still here and living each day the best he can... till the reaper man comes around again. Very uplifting track.
Other songs on "One More Before You Go" include: "Cold Blooded Woman", "Headed On Home To You", "Who Ya Think You're Foolin'", "I'm A Travelin' Man" and "If The World's Gonna Change".
If you want to hang out with the guys, the place to do it is www.backporchbluesband.com. Once you make yourself at home, please tell them the Blewzzman sent you.
Peter "Blewzzman" Lauro
Blues Editor @ www.Mary4Music.com
2011 Keeping The Blues Alive Award Recipient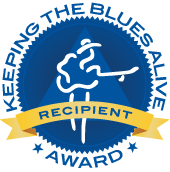 Allen-Lamun Band
"All In The Numbers"
MadLeftMusic

By Peter "Blewzzman" Lauro © April 2014
Although the band's namesakes are both long time veterans of the music scene, "All In The Numbers" is the duo's debut CD. The team of Allen and Lamun are Dave Allen on vocals, harmonica, guitars, drums & percussion and Laura Lamun on vocals. The rest of the band consists of: Willie Samuelson on a whole lot of basses; Steve Boynton on electric guitars; Paul Potyen on Hammond B-3; and Kenyon Brenner a.k.a The KB Horns on tenor sax. The disc contains twelve tracks of which eight are band originals.
"All In The Numbers" opens with an original track called "Delta Dream" and it's sort of an updated version of the classic "Crossroads Blues". Basically, Dave and Laura want to head down to the Delta where they hope to meet Riley B. King, play a little place in Clarksdale, get themselves a mojo hand and bury the devil alive in the blues. It seems that doing those things will earn them their bluesman's shoes. From what I'm hearing, they're already wearing those shoes and they sound like a perfect fit. Fun and well sung lyrics, good harp leads and B3 led rhythm all highlight this one.
"Never Know Blues" is this discs track where everyone's on top of their game. On this smoker Laura's vocals are her most dynamic, Dave, Willie and Paul are rockin' the rhythm on drums, bass and the Hammond organ and Steve's tearing it up on lead guitar. Good one.
"Too Blue Not to Come Back Home" is the kind of stuff I can listen to all night long. It's an old style jazzy blues ballad that by just closing your eyes can cause you to transcend to an intimate little club with a crammed dance floor where other than hearing the band you'd actually hear a pin drop. Oh man, I wanna go right now. Soft steady rhythm led by Paul on the B3, very steamy sax leads by Kenyon and compelling vocals by Laura all make this one of the disc's best tracks.
Being a huge fan of Dinah Washington, and other good female vocalists in general, I've always enjoyed just about any rendition I've ever heard of "Long John Blues". This time it's Laura Lamun and she's nailing it. With it's risque lyrics the song's best sung in a sassy and sultry way and from the sound of it, Laura's obviously enjoyed her visits to the dentist. Soothing and relaxed rhythm provide the perfect background and a few well placed guitar leads by Steve add some extra heat.
Living with that woman feels like I'm riding on a "Tiltawhirl". Well said Dave, excluding me (because my wife reads these reviews), I'm sure there are many men out there who can relate to that statement. This one's pretty much all Dave Allen. With Wille giving him some bottom and Laura backing up his vocals, he's your basic one man band singin', strummin', drummin' and blowin' harp and doing a damn good job on 'em all.
Closing out the disc is a jamming version of a very familiar song - "Every Day I Have The Blues". This one's short and sweet. At just over two minutes it may be short in length but with everyone wailing away it sure sounds sweet.
Other tracks on "All In The Numbers", include: "Gasoline & Matches", "All In The Numbers", "World's Getting Closer To Home", "Conversation Song", "Better Off With The Blues" and "Everyday Funk".
To get to know more about the Allen-Lamun Band, hear the songs and maybe even buy the disc just go to www.allenlamunband.com. As usual, please tell them the Blewzzman sent you.
Peter "Blewzzman" Lauro
Blues Editor @ www.Mary4Music.com
2011 Keeping The Blues Alive Award Recipient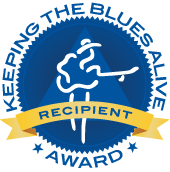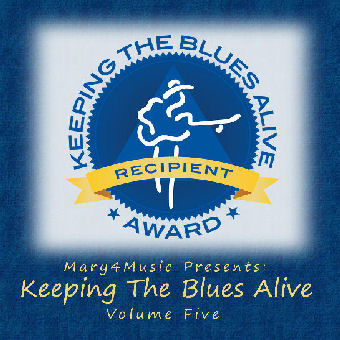 Various Artist's
Mary4Music Presents: "Keeping The Blues Alive", Vol. Five
Mart4Music Records

By Peter "Blewzzman" Lauro © April 2014


1 - This Place Is Rockin' (Lara & Gregg Germony, Al Rowe, Dan Nadasdi) 3:20
Lara & The Bluz Dawgz - www.laraandthebluzdawgz.com


The reason this place is rockin' is because "This Place Is Rockin" is being played. This smoker is loaded with intense rhythm and full of red hot piano, sax and guitar leads. The dancers will be all over this one.

2 - No Guitar Blues (Donald Ray Johnson) 5:33
Donald Ray Johnson - www.donaldray.com


In the middle of this very serious, low down blues number in which the guitarist is laying down some scorching licks, Donald Ray Johnson starts softly telling a story of how a record company exec once chastised him for not having a guitar and as the guitar licks get hotter, the lyrics get more hilarious.

3 - Cold Stone Treatment (Tim & Bridget Kelly Fik) 5:09
Bridget Kelly Band - www.bridgetkellyband.com


With her band - led by some fancy guitar work from hubby Tim Fik - in a real smooth groove behind her Bridget Kelly sounds as good as Stevie Nicks ever did as she belts the hell out of the blues on this one.

4 - So Special (Johnny Ray Light) 4:28
Planet Full Of Blues - www.planetfullofblues.com


With a voice as deep, as rich and as strong as that recognizable voice of David Clayton Thomas', listening to Johnny Ray Light sing this one is just as the title says...so special.

5 - Good Explanation (Bobby BlackHat Walters, Larry Berwald)) 4:00
Bobby BlackHat Walters - www.bobbyblackhat.com


This is a ballad about a man and a woman questioning each other's antics. The powerful duet of Bobby BlackHat and Resa Gibbs vocally knock it out of the box. Great harp and guitar leads a big plus as well.

6 - Delta Dream (Dave Allen, Laura Lamun) 4:11
Allen-Lamun Band - www.allenlamunband.com


This is a well done, modern day version of "Crossroads". Dave & Laura go down to the Delta to meet Riley B. King, play a club in Clarksdale and kick the devils ass - all of which will give them their bluesman's shoes. Highlighted by great vocals, harmonica and guitar leads and good B3 led rhythm.

7 - Nice And Slow (Joel DaSilva, Bob Cleary) 4:08
Joel DaSilva & The Midnight Howl - www.jdandthehowl.com


Coming from someone who always does things nice, but rarely does them slow, Joel does a hell of a job with some very nice and very slow blues on this one. Great vocals, tight rhythm and smoking sax leads.

8 - Beatitudes (Rob Koral, Zoe Schwarz) 5:23
Zoe Schwarz Blue Commotion - www.bluecommotion.com


The term Beatitude refers to Christian teachings that begin with the words "Blessed are..." And in this case, blessed are the listeners of Zoe Schwarz powerfully and emotionally belting this one out of the park. Monster organ work helps elevate this one to hymnal status.

9 - Can't Cheat The Reaper (Gypsy Carns) 2:55
Gypsy Carns - www.gypsycarns.com


This is a grim tale about everyone's ultimate destination - death. Gypsy's intense, bizarre vocal style - along with some appropriate sounding music effects create one heck of an eerie track.

10 - I Ain't No Gentleman (Chester Chandler) 5:43
Memphis Gold - www.memphisgoldblues.com


Any list of real deal bluesmen would have to include the name Memphis Gold. Song after song, CD after CD, year after year, Memphis gives you nothing but well done straight up good guitar driven blues with outstanding vocals...and yes, this is one of them.



Peter "Blewzzman" Lauro
Blues Editor @ www.Mary4Music.com
2011 Keeping The Blues Alive Award Recipient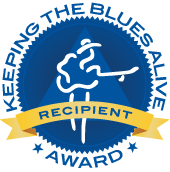 Li'l Ronnie & the BlueBeats
featuring Claudia Carawan
"unfinished business"
soul, funk, ballads & blues
ESP/EllerSoul Records

By Peter "Blewzzman" Lauro © April 2014
The Scoop
This aptly titled CD 'unfinished business' has been a long time in the making.The Blues Beats were a very popular regional band in the 80's and early 90's and were in serious negotiations with a well known record label. With all of the songs written, and eight of them already recorded, this CD was supposed to be released in 1991. However, life got in the way and things just didn't go as planned. Fast forward twenty-three years and, with a release date of April 15th, 2014, the project is finally finished. As the saying goes, good things are worth waiting for.
***********************************************************
The BlueBeats consist of: Claudia Carawan on vocals and alto sax; Ronnie Owens, a.k.a. "Li'l Ronnie", on harmonica and vocals; Jim Wark on guitars; Stu Grimes on drums & percussion: Mike Moore on acoustic & electric bass; Eric Holt on keyboards; Roger Carroll on tenor sax; and Almeta Ingram-Miller & Cheryl Beaver (both from The Ingram Gospel Singers) on backup vocals. 'unfinished business' features fourteen tracks, of which twelve are band originals, and as the subtitle proclaims, they are a mix of styles that include soul, funk, ballads & blues.
"Too Fast For Conditions" is one of those songs that immediately hooks you and you just can't wait for the chorus line to come around so you can start singing along with it..... Too fast.....too fast for conditions, too fast.....too fast for conditions....It's amazing, I'm just into the second sentence about the song and I've already listened to it at least five times. I just love this kind of stuff - a hot shuffle with great vocals, ripping rhythm, smokin' piano and guitar leads, lots of sharp harp blowin' and a groove that you just can't sit still. Great track.
Needless to say, "I Feel A Heartache Coming On" is a scorcher of a torch song. With the band providing the perfect groove behind them the ladies run away with this one. Claudia's soulful and heartfelt vocals had me feeling her pain and with Almeta & Cheryl behind her, the song was taken to a whole new level. This one defines what a blues ballad is.
It was twenty years ago today, the band was there to play, and right when we were hitting the stage, life got in the way.....we've got some 'unfinished business'. This, the title track, is an excellent vocal duet between Li'L Ronnie and Claudia and it sort of explains...well...the title track. This one's rich in rhythm with several piano leads and features some of Ronnie's best harmonica work.
"Thick & Thin" may very well be the disc's best track - musically. It's fast, furious and very funky. Of course Mike and Stu are at discs best on bass and drums - with Stu adding some fancy cymbal work, Eric's wailing away on the keys, Roger's blowing the hell out of the tenor sax and Claudia - is belting the hell out of the vocals - Very hot stuff.
"It's been three months and you're still unemployed, my kitchen is a mess and the bathroom destroyed, cigarette butts all over the floor and you think my icebox is your grocery store. You moved in and trouble did too, now I'm kickin' you out and there's nothing you can do". You tell him Claudia....."You Don't Have To Go Home", but you can't stay here. Tough lyrics delivered with an even tougher attitude. Stu and Mike do another heck of a job with some of the discs best drum and bass work and Jim gets in some of his best licks on guitar. Another great track.
"That's What A Girl Wants To Hear" is another slow bluesy ballad, and that always means it'll be one of my favorite as well. Vocally, this is easily Claudia's best. The changes she makes and the range she spans are absolutely masterful. This should be mandatory listening for aspiring, young female vocalists. Somewhere in this track were a few beautiful piano leads, several strong sax interludes and some great guitar riffs as well but I was just swept away by Claudia's commanding vocals. Wow! The track may be called that's what a girl wants to hear but it's that kind of stuff that this man wants to hear.
A man's home is supposed to be his castle and that's where he's the king bee, but the way Li'l Ronnie's gal is treating him it's been more like a penitentiary. That's because, as Ronnie puts it, "I Had A Warden For A Woman". This one's the disc's smoker. Led by Ronnie on harp, everyone's at their wildest on this full throttle jam.
Other tracks on this outstanding CD include: "Bring Your Fine Self Home", "Get Tough", "Jump, Jive, Then You Wail", "Hard Times", "Cold Hard Cash", "Stop Cheating Me Blind" and "I Just Met A Man".
Having heard what I just heard, I'm now wondering if the next CD I hear from the little guy will be featuring Li'l Ronnie And The Grand Dukes or Li'l Ronnie And The BlueBeats. Actually, either way will work for this listener.
For more on Li'l Ronnie And The BlueBeats and to get a copy of this, as well as other CD's by him and many of the labels other outstanding artists, just go to www.ellersoulrecords.com. And please remember to tell him the Blewzzman sent you.
Peter "Blewzzman" Lauro
Blues Editor @ www.Mary4Music.com
2011 Keeping The Blues Alive Award Recipient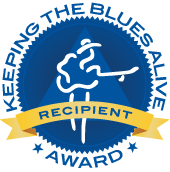 Big Al And The Heavyweights
"Sunshine On Me"
Blusiana Music

By Peter "Blewzzman" Lauro © March 2014
Inasmuch as this band is well know in some circles, and their existence spans some twenty years, it's my opinion that Big Al And The Heavyweights are still somewhat of a secret to the mainstream blues community.....and it's about time that changes. "Sunshine On Me" is the band's sixth release and as with all of their previous releases, pretty much all of the music is original.
Big Al And The Heavyweights are: Big Al Lauro (no relation to yours truly) on drums and background vocals; James Bass on guitar, saxophone, fiddle, piano and lead and background vocals; Dean Galatas on bass and background vocals; John "The Colonel" Fuhrmann on harmonica and background vocals; and Wayne Lohr on accordion, piano, Hammond B3 organ and lead vocals. Special guest musicians on this project include: Warren Haynes on slide guitar; Anders Osborne - the disc's producer - on guitar and percussion; Warren Riker on tambourine; Tom Larson on washboard and percussion; Lance Caruso on squeezebox and washboard; Susie Leger on washboard; and Dennis Sarchet as Chief of Heavyweight Security. Sounds like there's a lot of interesting music ahead......
"What's Up With That" is pretty much all about James. When he's not belting the hell out of the vocals, he's switching back and forth between several killer sax and guitar leads. Of course, Big Al and Dean are laying down the tight rhythm behind him. Real good and real smooth stuff.
Before The Allman Brothers Band and Gov't Mule, Warren Haynes - along with Big Al Lauro - were the founding members of the Unknown Blues Band, the predecessors of Big Al And The Heavyweights. His only appearance on this disc is on the title track - "Sunshine On Me". With James and Anders on lead guitars and Warren on slide guitar, I'm pretty sure it's needless to say much more. Get those air guitars ready.
The preacher will save your soul, the doctor will save your heart, and the lawyer will keep you out of jail... but it's not because they care, it's because "Money Matters". This is a slow, dark track with extremely melancholy, yet truthful and realistic lyrics. After all, you might love what you do but the money's gonna matter to you. The sullen rhythm, piercing harmonica leads and moody guitar riffs all provide the perfect music for the track and song's lyrics and Waynes' deliverance of them are absolutely outstanding. Very well written and well performed piece.
"What Was I Thinking" has that fifties beat that always seems to put a smile on my face. It's the kind of song that always flashes me back the early days of American Bandstand.....back when all the things I now worry about were my parents problems and I hadn't a care in the world. Once again, James is all over this one. During his sultry sax leads, steady piano chords and melodic vocals - all backed up by a soft rhythm led by the pulse of the B3 - I couldn't stop thinking of a bunch of teenage couples doing the stroll. This one's worth of many replays.
As with most songs about a train, "Midnight Train To Memphis" is a smoker. Big Al and Dean are relentless on the rhythm, John and Al - on the harmonica and drums - do a super job on the powerful locomotive simulation, James is as fast and furious on the guitar and Wayne's deep, gravely vocals are perfect for the track. Good stuff.
Now with all those washboard players, a squeeze box and a tambourine listed in the credits, you had to know you'd be hearing some Zydeco music, right? Right! With Big Al leading the rhythm on the drums, Anders, Susie and Lance are creating one hell of a "Zydeco Boogie" on the tambourine, washboard and squeezebox. This track, although ending the CD, sounds like it's just getting the party started.
Other tracks on "Sunshine On Me" include: "Don't You Want Me", "Won't You Dance With Me", "Pass A Good Time", "Peaches", and "So Many Women".
For more on Big Al And the Heavyweights just go to www.bigal.net. And as usual, please tell him his friend with the same last name - Peter "Blewzzman" Lauro - sent you.
Peter "Blewzzman" Lauro
Blues Editor @ www.Mary4Music.com
2011 Keeping The Blues Alive Award Recipient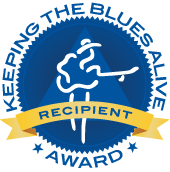 Mick Kolassa
"Michissippi Mick"

By Peter "Blewzzman" Lauro © March 2014
Prelude
New Artist - New Album - Great Cause. Michissippi Mick is Mick Kolassa, a lifelong musician and hardcore blues fan. He's also on the Board of Directors of the Blues Foundation and he is donating 100% of the gross sales of this album to the Hart Fund and Generation Blues - two very important programs of The Blues Foundation. To learn more about those programs, and the organization as well, just click the links. Thanks Mick!
**************************************************
For the last fifteen years I've been going to Memphis at least once, and sometimes twice a year, and not one of those times have I ever not seen Mick Kolassa hanging out on Beale Street supporting the local musicians and the venues that hire them. It wouldn't surprise me if they make him the first moving Blues Trail Marker because you can bet that wherever Mick is going, the blues are going on.
As a matter of fact on "Michissippi Mick" - his debut CD - many of those musicians he follows are now his band mates. As fitting as that is, it's also an intelligent move on Mick's part as well. After all, every good musician knows that in order to be better you surround yourself with the best musicians. In doing so, Mick's hit a home run on his first at bat.
Joining Mick Kolassa, on the vocals and guitar, are: Jeff Jensen - the disc's producer - on lead guitar; Bill Rufino on bass; Doug McMinn on drums; Chris Stephenson on organ. Additional special guests include: Brandon Santini and Eric Hughes on harmonica; Victor Wainwright on piano; Reba Russell and Redd Velvet on vocals; Dedrick Davis on trumpet; Danny Banks, Ted Todd, and Preston McEwan on backing vocals; and James Cunningham on percussion.
In addition to Mick writing eight of the disc's tracks, his and Jeff's creativity give the four covers quite a renewed sound.
The disc opens with "New Beale Street Blues" and it's about some of the goings on that take place on one of the most famous streets in America. According to Mick, "If Beale Street could talk, married men would have to pack their bags and walk." Sounds to me like what happens on Beale Street should stay on Beale Street. This one's front porch, Delta style blues with good pickin', strummin', drummin' and blowin' by Mick, Doug and Eric.
You could probably search the bios of every blues man, woman or band and I doubt you'd ever see The Box Tops listed as an influence. Furthermore, whoda thunk anyone would ever turn their hit song "The Letter" into a Gospel style, Delta blues song? Well, Mick did and I'm loving it. This slow blues version of the song features soulful and heartfelt vocals by Mick, heavenly sounding organ chords by Chris, and angelic sounding backup vocals by Reba. This rendition of this track defines the phrase "making it your own". Great job!
With no pun intended, "Burned That Bridge" is one of the disc's smokers. In the middle of the track there's a short one minute instrumental segment that's killer. It starts out with Victor breaking out into a killer piano lead then Bill, Doug and Chris quickly passing the lead from bass, to drums, to organ with Brandon closing it out on a monster harp lead. As good as Mick and Reba were on the vocals, I would have loved another five more minutes of that. Another great track.
"Baby's Got Another Lover" is well over seven minutes of slow and low down blues and whenever you give me that much time of this kind of blues it automatically becomes one of my favorites. This one features the nucleus of the band with Bill, Doug and Chris in a lazy, laid back rhythm groove, Mick softly and slowly singing the blues with feelings and Jeff mastering his guitar from those piercing one note picks to those long blistering riffs. Great stuff.
This one's called "WPD" and it's the abbreviation for something that Mick hates to see....White People Dance. He admits that "it's not right to be bad mouthing his own peeps, but he can't help it 'cause watching just gives him the creeps". The lyrics to this one are hilarious with one line making me laugh more that the last. Ironically, it's musically a great dance number. I'm betting it took a lot of takes to get this one recorded.
With a light rhythm behind him "Mississippi River Blues" is pretty much all Mick. It's a short acoustic track that features some great guitar pickin' and some of his best vocals.
Other tracks on "Michissippi Mick" include "Blues Are All Around Me", "Reefer Man", "Blues In The Night", "Land Of The Crossroads", "Blowtorch Love" and "Time Ain't On My Side".
Think about this. How cool would it be if a member of the Board of Directors of the Blues Foundation puts out a CD with the purpose of raising money for the organizations projects and it garners him a "Best New Artist Debut" nomination? I'm just sayin'.
Please go to www.mimsmick.com to find out more about "Michissippi Mick" - the CD - and Michissippi Mick - the man as well. Be sure to tell him his Buddy the Blewzzman sent you, please.


Peter "Blewzzman" Lauro
Blues Editor @ www.Mary4Music.com
2011 Keeping The Blues Alive Award Recipient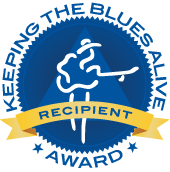 Niecie
"Wanted Woman"
Ride the Tiger Records

By Peter "Blewzzman" Lauro © March 2014
"Wanted Woman" is the third release for this 20 year veteran of the genre known as Niecie. Saying she's been around just wouldn't cut it... especially when it sounds like her biography was written by a topographer.
Joining Niecie, on the vocals, are: Johnny Neel - yes, that Johnny Neel, on Keyboards, B3 and percussion; Chris Anderson on guitar; Dennis Gulley on bass; Daryl Burgess on drums; Kim Morrison on backing vocals and Danny Hamlen & Jon Conley on additional guitars. The CD contains ten tracks of which eight were written between Niecie and Neel.
On the opening track, Niecie's pretty uptight about being stuck at a "Traffic Light". On the other hand, there's nothing at all stopping everyone in the band from going at high speeds on this rocking number. The rhythm is ripping, the guitars are wailing, and Niecie's melodically screaming at everyone to get the hell out of the way.
On "Crying For My Baby", Niecie gets to showcase her tremendous vocal range. She takes it from smooth and sultry to notes that gave me flashbacks of the "Is it real, or is it Memorex?" TV commercials. Rhythmically, Johnny, Dennis and Daryl are all over this one.
According to Niecie, the "Blues Ain't Nothin'" but a good woman feelin' bad. That may be so, but from what I'm hearing, she's feeling.....or at least sounding.....pretty good on this one. With the band making wonderful music behind her, and with some harmonic help from Kim, Niecie shines on this one.
Listening to Niecie singing about the things that get her going, she certainly makes it very clear that she's not your "Typical Chick". And if her words aren't enough, her powerful and raw vocal deliverance will surely seal the deal. Lyrically, vocally and musically, this rocker's some tough stuff.
"Mother Nature", a Little Milton cover, is one of the more straight up blues tracks. That, along with it being over nine minutes long, easily makes it my personal favorite. As I always say, give me down home blues, and lots of it, and I'm a happy listener. This one's got it all going on.....Niecie belting the hell out of the blues, Chris tearing it up on guitar, Johnny hammering away on the piano and organ keys, and Dennis and Daryl in the pocket on bass and drums. Excellent track and the discs replay special.
When Niecie's having a real bad day, she just lets it go... because "God's Got This" and God's got that and he's always got your back. This one's an interesting blend of inspirational lyrics with Gospel style vocals being beautifully sung by Niecie and Kim with the band getting real funky behind them. Great rhythm led by the master - Johnny Neel - on the B3 organ.
Other tracks on this outstanding disc include: "You Wouldn't Know It", "Wanted Woman", "Strange Way", and "You Can't Walk Away".
To find out more about Niecie, her music and her travels, just go to www.niecie.net. While you're there, please tell her the Blewzzman sent you.


Peter "Blewzzman" Lauro
Blues Editor @ www.Mary4Music.com
2011 Keeping The Blues Alive Award Recipient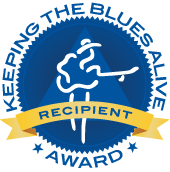 Terry Davidson & The Gears
"Sonic Soul Sessions"
Bangshift Music

By Peter "Blewzzman" Lauro © February 2014
After listening to "Sonic Soul Sessions" - the seventh release by Terry Davidson & The Gears - I heard a lot of different blues styles and as I was deciding how I wanted to describe them this quote from the one sheet jumped right out and grabbed me......"Styles and influences range from raw, blistering Texas blues to low down traditional Chicago blues to scorching high-octane blues rock with the end result being a ferocious rockin' blues blend". So there you have it. Since that's exactly what I heard, that's exactly how I'll say it.
The Gears consist of: Terry Davidson on guitars, mandolin and vocals; Bill Geist on bass, backing vocals and percussion; Bob Hanners on drums, percussion and backing vocals; and Mike Gilliland on harmonica, guitar and vocals. Guest musicians on the project include: Todd Brown on keyboards; Fred Gablick on saxophone; John Bonham on trumpet; Lee Ohmart on whistle and Long Tall Deb Landolt, Angie Davidson, Terry Sheeley, Bobby Benton and Lily D. on backing vocals. "Sonic Soul Sessions" features twelve originals out of thirteen tracks.
"Sweet Deceiver" is the perfect opening track. This funked up smoker features everyone getting in some licks, therefore it's a great introduction to the complete ensemble. The harp and the horns are blaring, the guitars are wailing and the rhythm is rousing. Surely a delight for the dancers.
"Chicagoland" is another high energy hit with everyone on top of their game. The tightness between these 7-8 musicians is really starting to impress me. Bob could be very well at discs best on drums, the same could be said for Terry on guitar and Mike on the harp, as well. And Deb's just killing it on backup vocals. Another monster track.
It took exactly five notes of the slow and low down guitar intro for me to decide that "Too Late To Change" would be one of my personal favorites. This is blues the way it's supposed to be done..... melancholy lyrics sung with sincere emotion, soft and soothing rhythm, slow and scorching guitar leads and very high end piano highlights. Very well done and easily discs best track. It's ironic that it's the discs only cover. Obviously, these blues rockers have the traditional thing down pat as well.
With the Gears rocking behind them, Terry and Mike take charge on another very well done track called "Hound Dog Blues". Belting the hell out of it on the vocals, this is easily Terry's best effort and when he breaks, Mikes right there with some wicked harp blowin'.
Downshifting several gears, the Gears fall into a real nice groove on a smooth track called "Deep In The Blues". More great vocals backed by smooth rhythm and percussion. This one took me from bouncing around the room to sitting back, bobbin' my head and tappin' my toes. This may be a good time to fasten my seat belt 'cause something smoking's got to be coming......
Sure enough, here it is.....the pedals down to the metal, the tires are screeching, rubbers being burned and the Gears have the "Three Ninety Six" in high gear. Trust me when I tell you this...The "409", the "Little Deuce Coupe", the "Rocket 88", the "G.T.O" and even the "Hot Rod Lincoln" are all eating this ones dust. A classic car song with a great track announcer simulation.
Apparently, the idea on how this particular track should be performed was for everyone to play their instruments as hard and fast as they possibly could, 'cause that's exactly what's goin' on right now. Other than a unified shouted phrase every so often, "Memphis Bones" is pretty much an instrumental being played at a highly energetic, bordering on frantic, level. Calling it an all out jam would be a gross understatement. Whoa!
Other songs on "Sonic Soul Sessions" include: "Nasty Girl", "So Hot", "Tapped Out", "Stomping Ground", Monkey Hand" and "Without the Blues".
Terry Davidson & The Gears can be found at www.tdavidson.com. I'm highly recommending you go there and get your hands on a copy of this CD that reminded me of the Energizer rabbit... it just kept going and going and going... By the way, when you do, please remember to say "The Blewzzman sent me".


Peter "Blewzzman" Lauro
Blues Editor @ www.Mary4Music.com
2011 Keeping The Blues Alive Award Recipient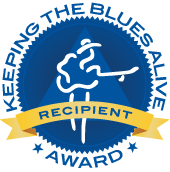 Shaun Murphy
"Cry Of Love"
Vision Wall Records

By Peter "Blewzzman" Lauro © February 2014
The best way to describe what "Cry Of Love" is all about is to use the explanation Shaun Murphy included in the liner notes....."After the first 4 CD's I decided that I wanted to make an album with some of my favorite Blues, R&B & Gospel songs that I've been wanting to do for a long time, have my band mates join in, and have a really fine sounding recording. I hope you enjoy listening as much as I had recording them." To that I say: Shaun, with your voice I could listen to you sing Children's Music, Goth Rock, Reggae or Rap and I'd enjoy every note of it.
On this album, vocalist extrordinaire, Shaun Murphy is backed up by: Kenne Cramer and Shawn Starski on guitar, Randy Coleman on bass & background vocals, Tom DelRossi on drums, John Wallum on keyboards and Tim Gonzalez on harp.
As I'm quite sure this will be the case with them all, the disc's opening track, "I Wouldn't Treat A Dog (The Way You Treat Me)", was perfectly done. With some excellent drum work by Tom leading the way, the tracks rhythm is intense. Vocally, as she repeatedly tends to do, Shaun nailed it. Her smoothness, range and sound changing ability are incomparable.
On this smokin' version of "Gotta Mind To Travel", it's the guitar that's the star. And the star playing that guitar is Shawn Starski, one of the hottest of the younger generation of blues guitarists. Another of the ever growing group of talented players coming out of South Florida.
You can have my heart if you don't mind "Broken Things". As sad as that sounds, it doesn't end there. This melancholy Gospel ballad's lyrics, along with the emotional way Shaun presents them, are enough to bring a tear to one's eyes. The saving grace is that the broken heart, the broken dreams and the broken life are all being offered to the higher power that's capable of making things new. It may just be a song but Shaun made it sound as real as it gets. A truly inspirational masterpiece.
If there's anyone who can righteously do a song made popular by Koko Taylor, the late Queen of the Blues, it's Shaun Murphy, who many feel should be the current Queen of the Blues. Sung from her gut, with lots of guts, Shaun belt's the hell out of "I'm A Woman".
Listening to Shaun singing "Somewhere Between Right And Wrong" was transcending. Until the songs end shattered it, I was completely under a spell. Not wanting to leave that zone I'm sure I replayed this one at least a dozen times. On top of the angelic vocals, the band added hymnal qualities to the music. Absolutely amazing stuff.
Now I've yet to ever hear Shaun call a square dance or yodel but from the way she handles the vocals on "I'm A Little Mixed Up" I'm thinking I might like to. This one leans heavy into the country side of the blues and Shaun's got the twang thang down pat. This was such a fun song that I was expecting the band to all break out in a laugh at the end. Kudos to Tom, John and Tim on the drums, bass and harp for helping knock this one out of the park.
Other songs on "Cry Of Love" include: "Can't Stop Loving My Baby", "Go Back To Your Used To Be", "Cry To Me", "Nickel And A Dime", and "You Can't Hide From The Truth".
To pick up a copy of this, and many of Shaun's other excellent discs, and to learn more about this wonderful person and the fantastic career she's had, go to www.shaunmurphyband.com. While you're there, please tell her that her dear friend - the Blewzzman - sends his love.


Peter "Blewzzman" Lauro
Blues Editor @ www.Mary4Music.com
2011 Keeping The Blues Alive Award Recipient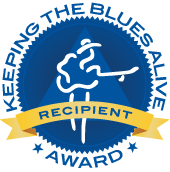 Joe "Survival" Caruso
"I Gotta Tell Somebody"
Lakehouse Records

By Peter "Blewzzman" Lauro © January 2014
A tour in Vietnam as a soldier and having some forty plus years in the music business truly makes Joe Caruso a veteran in all aspects of the word. With his first successful touring band called "Survival" and having made it through what I mentioned above, as well as dealing with losing all his life's belongings to Hurricane Katrina, it's no wonder he's made the word his middle name.
His latest release is titled "I Gotta Tell Somebody" and it features nine original songs and a Bo Diddley cover. On the disc, Joe - on guitars and vocals, is joined by: Herb Ransburg, also on guitar on several tracks; August "Auggie" Antoine on bass; Warren Stephen Jr. on Sax; and Reno Mussatto, the project's producer, on drums and percussion.
On the opening and title track, "I Gotta Tell Somebody", Joe's using the lyrics to tell us all about a mean mistreating woman who's evil ways are really starting to tire him. However, vocally and musically, Joe and the guys are also telling us what a hell of a band this is. Everyone's sounding great.
"She's Gone (To Atlanta)" and that may be true, but everyone else will have gone to the dance floor when this hot little shuffle comes on. As a matter of fact I can't sit still myself. From the cool sax and rhythm guitar intro by Warren and Herb, to the sharp lead guitar riffs from Joe, to Warren's smokin' sax solos and the constant rich rhythm from Auggie and Reno throughout, this one rocks from beginning to end.
"Blues, Blues, Blues" - With a title like that, I'm already liking this track before even hearing a note. Then the song opens with some soft and slow guitar riffs and some very mellow rhythm followed by torrid, soulful vocals, culminating with some sultry sax leads and I'm absolutely in heaven. Singing his heart out on this one, Joe's vocally at the disc's best on what's easily its best track.
Joe just loves it when he sees his baby do, do, do that "Sexy Walk". This one's fortified with funk so ya know Auggie and Reno are going to be beating up that bass and those drums. Another good one for the dancers.
"Somebody's Murderin' The Blues" is a story about Joe goin' down to a local juke joint and hearing an awful blues band. In as much as he's disappointed in what he's hearing, he's compassionate enough to say "Lord forgive them boys, for they know not what they do". Unfortunately, a lot of us have been there, done that. However, and thankfully so, what I'm listening to right now is somebody mastering the blues. This is another very well done slow blues song and that's exactly how I like them.
As I'm listening to this version of "Before You Accuse Me", the title and the credits are telling my eyes I'm listening to a cover but my ears are disagreeing. It's that different, and even better than the original. With his deeply sullen and soulful vocals and the disc's best blistering guitar work, Joe owns this song. An incredible six minutes of music.
Other tracks on this, the best release I've ever heard from Joe "Survival" Caruso, include: "I Got the Voodoo", "Lonesome Road Blues", "Don't Worry (About Me)" and a song that's titled something all of us would certainly testify to, "The Blues Is Good".
The best way to get your hands on a copy of "I Gotta Tell Somebody" is by going to Lakehouse Records' website which, of course, is www.lakehouserecords.com. Once you do, give a shout out to Joe and Reno and please tell them the Blewzzman sent you.
Peter "Blewzzman" Lauro
Blues Editor @ www.Mary4Music.com
2011 Keeping The Blues Alive Award Recipient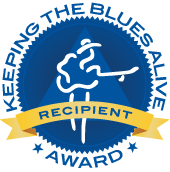 Mary4Music Presents: "Keeping The Blues Alive" Vol. Four
Mary4Music Records

By Peter "Blewzzman" Lauro © January 2014


1 - Kiss Me Like You Mean It (Catya) 5:49
Catya / www.catya.net


Slow, sultry vocals with amazing note holding ability, supported by soothing rhythm and a mind blowing two minute sax / organ tear all highlight this one.

2 - The Blues Don't Scare Me (Zoe Schwarz & Rob Koral) 4:05
Zoe Schwarz Blue Commotion / www.bluecommotion.com


This track features Powerful attention commanding vocals backed up by rockin' rhythm, intense harp solos and an absolute monster Hammond organ performance.

3 - Route 32 (Larry Desseyn & Christopher Gifford) 3:27
Herbie D and the Dangermen / www.herbiedandthedangermen.com


This hard driving, killer acoustic blues track features fancy pickin' with extraordinary tone accompanied by smokin' rhythm fueled by hot sax and standup bass lines.

4 - Put Your Hands On Me (Kathy Gregory & Mark Saurs) 7:21
Tough Deal / www.toughdealbluesband.com


This is a tastefully done slow and very bluesy track with sultry vocals and lyrics backed by guitar leads that range from slow and steamy to scorching and spine chilling.

5 - The Boot Boogie (Gypsy Carns) 2:17
Gypsy Carns / www.gypsycarns.com


This well produced instrumental is rich in rhythm, features several guitar style changes and excellent channel changing percussion which all create quite an interesting sound.

6 - Nitro's Grease (Joel DaSilva) 4:01
Joel DaSilva & The Midnight Howl / www.jdandthehowl.com


A well done, instrumental tribute to one of this artist's biggest influences - Johnny Nitro. Of course, the guitar work is intense and amazing and the rhythm is profound.

7 - Betti's Blues (Pamela Betti) 3:19
The Pamela Betti Band / www.pamelabettiband.com


Here's one for the dancers. This rock 'em, sock 'em shuffle features powerful, articulate and wide ranging vocals backed by fierce rhythm with lots of smokin' piano.

8 - Early, Early (Chester Chandler) 5:34
Memphis Gold / www.memphisgoldblues.com


The deep bass lines, melodic tambourine, soft harmonica and scorching guitar leads all sound great but it's this real deal bluesman's soulful and powerful vocals that steal it.

9 - Rainy Highway Blues (Murray Miller & Robin van Tine) 5:59
The Doc Robin Band / www.docrobinband.com


This song's title kind of tells you what you might expect - good ol' straight up, low down and dirty gut wrenching blues. This is exactly that... at its best.

10 - What They Used To Call The Blues (Williams & Mindel) 3:42
Alison Joy Williams / www.alisonjoywilliams.com


Well written lyrics sung by an amazing range defying vocalist featuring strong guitar and sax leads and the type of outstanding rhythm you might hear on a Santana song.



Peter "Blewzzman" Lauro
Blues Editor @ www.Mary4Music.com
2011 Keeping The Blues Alive Award Recipient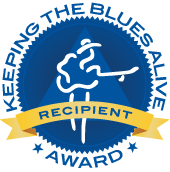 Root Doctor
Featuring Freddie Cunningham
"New Attitude"

By Peter "Blewzzman" Lauro © January 2014
If this, my first review of 2014, is any indication as to the quality of music I'll be working with this year then bring it on. Since 2006 this is Root Doctor's fifth release, and having all but the very first one, I do believe I'm qualified to say that "New Attitude" could very well be their best.
Although the band has had a few minor changes over the years, vocalist Freddie Cunningham and bassist James Williams seem to be the common denominators on all of the bands recordings. "New Attitude" features both of them along with: Mike Skory on keyboards; Bill Malone on guitar; and Bob Gardner on drums. Additional artist appearing on certain tracks include: Dave Matchette on harmonica; Mike Lynch on accordion; Andy Wilson on trumpet; Len`i Glenn on baritone sax; Jerrick Matthews & Michael Dease on trombone; Chad Bement on tenor sax; R. Gardner on washboard; and Lisa Bonotto & Glenn Brown on additional vocals.
"New Attitude" contains nine original tracks and a cover of a track that those of you who have seen the band live will recognize - Denise LaSalles, "Someone Else Is Steppin' In".
"Rear View Sight" is the perfect opening track. It's well sung vocals, sharp rhythm, and outstanding guitar and keyboard leads do a perfect job of introducing the listener to the very talented nucleus of the band. It's also - and from what I'm hearing, I'm somewhat sad to say this - the only track that you get to hear the Dave Matchette's wonderful harp work.
"Pay The Rent" is one of those soft blues numbers that allow the piano and percussion vibes to carry it over into a jazzy mood. It's that perfectly sung, perfectly played attention commanding type of song that other than the music itself, one should be able to hear a pin drop in the room. In spite of everyone putting on a flawless performance, I can't help but feel that it's Mike's piano playing that steals this one. By the way, back in the early nineties, Mike was one of the bands founding members but until returning in 2010, had not appeared on any of their first three releases. Welcome back, Mike!
"The Other Way" is just one of several tracks that establish why "Featuring Freddie Cunningham" deservedly appears after the bands name. If I'm a vocal instructor, this is mandatory listening for my students. Monster rhythm from James, Bob, Mike and the whole horn section and a few scorching sax and guitar leads by Chad and Bill make it a killer musically as well. Play this one LOUD and play this one OFTEN.
It took exactly one note of this track and I knew Root Doctor was "Louisiana Bound". Leading the way on the accordion, with lots of help from Bob on the drums, Mike's got the band in party mode and as soon as you hear it, this Zydeco grooves going to put you into dancing mode.
"Baby You're Bad" is the disc's slowest and truest blues track and that right there makes it one of my favorites. Torch style, soulful and heartfelt vocals, high end piano notes that just tickle your ear drums, slow, gritty guitar leads that make your gut wrench and rhythm that just causes you to settle back into one of those relaxed finger tapping trances. Oh, yeah! It just doesn't get any better than this.
Other outstanding tracks on this superior project include: "Set Me Free", "Bring It Back", "You're Gonna Lose", "Someone Else Is Steppin' In", and "Land Of The Free".
With this years Blues Music Awards already in the hands of the voters, I'm going out on a limb and saying that in a year from now, you may very well see this band and this CD on the ballot. I've already noted it as a candidate for the 2014 Blewzzy's.
To get your hands on this must have disc, go see the guys at www.rootdoctorband.com. And you know the drill, you're going to tell them the Blewzzman sent you.
Peter "Blewzzman" Lauro
Blues Editor @ www.Mary4Music.com
2011 Keeping The Blues Alive Award Recipient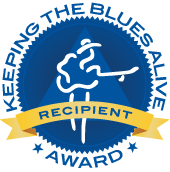 Click Here To Return To The CD Review Index
Click Here For The Blues Portal
Click Here For The Indie Portal
Click Here To Visit Our Music Gift Shop


---
Want your CD reviewed?
Click HERE to email us for information.






*All logos and trademarks in this site are property of their respective owner.
Additional content © 1998-2016 Mary4Music.com. All Rights Reserved.