Blues CD Reviews 56



Jumpin' Jack Benny
"I'll Be Alright"
Boppin Records
By Peter "Blewzzman" Lauro © December 2011
It's discs like this that make doing what I do pleasurable, as well as effortless. The kind I just pop it into the player and before the first track is over I already know the task ahead of me will be simple, yet quite gratifying.
"I'll Be Alright" is the Jumpin' Jack Benny Band's debut release and it's an equal mix of band originals and well chosen covers from the likes of Ronnie Earl/Darrell Nulisch, Brother Red, Koko Taylor, Little Milton and Smokin' Joe. The band is made up of: "Jumpin Jack" Benny Cortez on vocals and harmonica; Tony Fingers on guitar & bass; Eric Tice on drums; Mike Stover on bass; and Kirk Nelson on keyboards. Other contributing musicians include: Andrew Jaimez and Steve Roybal on drums; Danny Ayala and Betsy Villasenor on back up vocals; Tony Miramontes, Hank Dandin and Benny Rodriguez on keyboards; Leo Valenzuela and Frank Viramontes on bass.
The disc opens with "I Don't Believe" and I do believe it made a hell of a first impression. It features the five main members of the band and from what I'm hearing, I'm wondering why anyone else was even needed. These guys rock. Strong vocals, smokin' rhythm, great guitar and harp leads, and monster piano playing all highlight this one.
"Tell Me Please" is another of many Jumpin' tracks. This one's a great R&B dance number featuring soulful vocals from Benny and Betsy and masterful work from Kirk on the organ, and the imaginary horn section. Excellent stuff.
As long as the music I'm listening to stays this good, "I'll Be Alright". As a matter of fact, I'll be downright thrilled. This one opens with Tony working magic with his fingers on the guitar and Benny sounding as soulful as a seasoned Chitlin Circuit soul man. Add to the mix Eric, Mike and Kirk kicking their usual ass on drums, bass and keyboards and this one's another winner.
Growling vocals, frenzied rhythm, chaotic keyboards and gruesome guitar leads.....sounds mean, huh? Dammed right it does! And it all adds up to the meanest version of "Mean Woman Blues" you'll ever hear.
I knew there had to be one, and "Big Woman Blues" is it. A straight up dirty ol' blues song featuring gritty heartfelt vocals, heated harmonica solos and slow scorching blues guitar leads. Oh yeah, the Blewzzman's kind of stuff. More great stuff.
"I'll Be Alright" closes exactly the way I'd expect The Jumpin' Jack Benny Band to end a disc.....Wildly! It's a track title "You Got Yours I Got Mine" that was recorded live and the energy in the venue could have easily powered the bands equipment. This five and a half minute track features the guys doing exactly what they do best - kicking ass and having a hell of good time doing it. Play this one LOUD and OFTEN.
Other tracks on "I'll Be Alright" include: "Let Your Love Go", "Find A Fool", "Take Time Out To Hear Me Some Blues", "Party's On" and "One More Song" (also recorded live).
With this being my final review of the year, it could be said that the best may have been saved for last. "I'll Be Alright" will easily be one of the contenders when I give out the 2011 "BLEWZZY AWARD" next month.
To contact the band, just go to www.jumpinjackbennyblues.com. While you're there, please tell them the Blewzzman sent you and that he's already looking forward to their next release.


Peter "Blewzzman" Lauro
Blues Editor @ www.Mary4Music.com
2011 Keeping The Blues Alive Award Recipient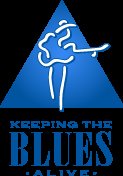 The Bravuras
"Ain't No Doubt"
Mark Records
By Peter "Blewzzman" Lauro © December 2011
Do you think I was happy about receiving the new CD from the Bravuras. Well let me just answer that by saying there "Ain't No Doubt" about it.
Changing the rhythm section since "Jerry's Blues" - their first release back in the summer of 2009, the band now consists of: Bandleader, John "Pooch" Puccio on Lead Vocals; John P. Hufford, Sr. on guitar, harmonica & vocals; Felix Mayer on lead guitar; Bert Torres on bass; Steve Biondi on drums; John Valby on keyboard & vocals; Tony Grisanti on tenor sax & vocals; and Bob Volkman on the Hammond organ. "Ain't No Doubt" contains fourteen tracks and all are band originals.
"Sideways Richie" kicks things off with a sound you'll soon become familiar with. It's a shuffle that flip-flops between soft then smoking, featuring the rhythm section locked into a tight groove while Felix and Tony alternate hot guitar and sax leads. The Bravura's may not have invented this style but they've certainly perfected it.
"Juke Joint Mama" sounds like one of those women that you're better off without but you just can't do without her. One that causes one of those damned if you do, damned if you don't kind of relationships. At least she makes for a good song. This one features Felix and Johnny Huff sparring on the guitar and harmonica while mamas got Pooch singing 'bout a bad case of the blues.
Pooch is sounding a lot happier on "The Way She Do". Seems he's dumped the juke joint mama and found himself a woman that drives away the blues. Good move Pooch. Bert and Steve get way down low on this rhythm romper which also features several very nice guitar, sax and piano exchanges.
Is the title track a smoker? Does it feature the band jammin' their asses off? Can the new rhythm guys sound any better than they already have? What about the Hammond, does it kick some ass? Does the sax player really cut loose? Is the band any good at vocal harmonizing? All of those questions - and more - can be answered in three words...."Ain't No Doubt".
I just couldn't stand saying bye-bye as "Bye-Bye Baby" came to an end. This is one of those four minute tracks that should have been twenty. So here I am - five replays later still diggin' the hell out of it. With Pooch singin' it similar to the way the fat man did.... Johnny V tappin' out a wonderful piano melody.... Tony blowin' the bliss outta the sax.... Johnny Huff tearin' it up on guitar, the new guys continuing to be the precision rhythm machine they've been and the vocal harmonizing of the chorus lines, this one is easily the disc's best. BTW, I'm now at about thirty two minutes.........
"You Got To Get Up" is a song with lyrics intended to induce dancing. Good but not necessary - everything this band does is dance inducing.
The first minute of "Cold Woman Blues" had me thinking I was listening to an absolutely beautiful instrumental and I was loving every second of it. Then Pooch started singing and this slow, bluesy ballad became even better. These are the types of songs you'll always hear me associate with the phrase "song of the year". Torch burning lyrics, sultry sax riffs, soft piano, steady & enticing organ, and scorching guitar leads get me every time. Excellent track.
Other tracks included on "Ain't No Doubt" include: "Evil Girl", "Can't Have Me", "Torn And Tumbled", "She's Got The Blues", "Free Hearted Woman", "Scars On My Heart", and "Old Man".
The best way to contact the Bravuras is via Facebook - www.facebook.com/pages/The-BRAVURAS/221739764522 or Myspace - www.myspace.com/thebravuras. Either way, they'll be happy to hear from you. They'll also be happy to know that the Blewzzman sent you and you came to buy a CD or two.


Peter "Blewzzman" Lauro
Blues Editor @ www.Mary4Music.com
2011 Keeping The Blues Alive Award Recipient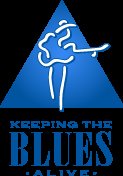 Bad Influence Band
"Under The Influence"
Badblues Records
By Peter "Blewzzman" Lauro © December 2011
Taking a cue from the picture on the cover of the disc, let me tell you that when it comes to the blues, the Bad Influence Band does not monkey around. As a matter of fact, from what I'm hearing, they should consider changing the name of their Indie label from Badblues to Badassblues.
The Bad Influence Band is: Roger Edsall on harp, rhythm and slide guitars, and vocals; Bob Mallardi on bass and vocals; Michael "Jr" Tash on guitar and vocals; and David Thaler on drums and vocals. On "Under The Influence" - their third release which features over 50% original music - special guest musicians include: Timm Biery on percussion; Jay Monterose on guitar solo (7); Tom Ruggieri on sax; Mark Stevens on piano; and John Ware on guitar (7).
"Man Child" does exactly what an opening track should do - make a strong first impression. It features the bands four man nucleus all doing what they do and doing it all very well. It's a well sung original song featuring hard and hot rhythm, smokin' lead and slide guitar work, and sharp harp leads. This may very well be the disc's best track and I'm hoping there's lots more like it.
However it is you move to music, be it tapping your foot, playing the drums on your knees, bobbin' your head back and forth or shakin' your hips, you'll be doing it to "Dancing Like You Don't Dance With Me", 'cause this is music that will move you. Nothing wild, nothing fancy, just a hell of a good band locked into a hell of a good groove. This is what I call "lock the door and throw away the key" stuff.....I want to feel it forever.
As long as you're already on the dance floor - stay there. Just get ready to step it up a notch. "Hey Red" is made for all out boogieing. Led by David at disc's best on drums, the Bad Influence Band blows right past fourth and locks tightly into fifth gear on this smoker. Other highlights include great harmonizing along with Bob's vocal lead, and Mark getting in some licks on piano.
"Sugar Daddy Baby", is just one of several songs written and sung by Roger. It, as well as the others, gives this listener the impression that Rick Estrin may have been a big influence on Roger. It's got those Estrinesque lyrics, that Estrinesque delivery and the wonderfully sounding Estrinesque style of harp playing. Other highlights include Bob and Tom with great bass and sax beats.
Just as it was back in the Creedence Clearwater Revival days, the Bad Influence Band's version of John Fogerty's "Run Through the Jungle", is heavily rhythm and percussion influenced. Good sing-a-long type song bringing along good flashbacks with it.
If the scorching guitar leads, wicked hot harp highlights and the gut wrenching vocals that you hear on low down dirty blues tracks do for you what they do for me, then do as I did when "As The Year's Go Passing By" comes on. Sit back, close your eyes, clear your mind and let Michael, Roger and Bob take you on a six minute trip through the blues.....then do it again for six more minutes. You're welcome!
"Hush Your Mouth" a song by the late Gary Primich, is about a fast talkin' woman. Therefore, the bands gotta keep up with her, right? This wickedly fast shuffle does indeed feature a race between Roger on the vocals and the rest of the band jammin' out. And the winner is....the dancers - after they catch their breath.
Other tracks on "Under The Influence" include: "Do As I Say", "Cat Fight II: PTP", "Looking Right At Me", "Room 111", "Mailbox Blues", and "Back In My Boogie" (aka "Rockin' My Boogie").
When the band sent me this CD for review, they expressed an interest in having it completed before several Blues Foundation presentations take place. I can't tell you how they'll fare there, but I do know that "Under The Influence" just impressed me enough to be in the running for the www.Mary4Music.com 2011 Blewzzy Award.
Please check out the Bad Influence Band by going to their website... www.badinfluenceband.com and follow my usual suggestions: Buy the disc and tell them the Blewzzman sent ya.


Peter "Blewzzman" Lauro
Blues Editor @ www.Mary4Music.com
2011 Keeping The Blues Alive Award Recipient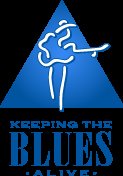 Steve Azar
"Delta Soul / Volume One"
Ride Records
By Peter "Blewzzman" Lauro © November 2011
"Delta Soul", by Steve Azar, could very well be the most genre defying disc this listener's ever heard. If I were the distributor I'd place a note inside each shipment instructing the record store clerk to just place a few discs in every bin and be done with it. Yes, the stories being told - as well as the lyrics that are telling them - are certainly born from the blues, yet some of them could easily be hits on the rock, soul, pop and country charts. I guess it's no coincidence that Steve has already had smash hits on the country charts...amongst some other incredible credentials.
Being someone who prefers to discuss what my ears hear on the CD versus what my eyes read in the attachments, I tend to stay away from biographical commentary...until I read one like this. Songs and videos reaching the tops of the country charts, songs being used for network news programs in a Memorial Day special featuring President Bush, touring with Bob Seger, Reba McEntire, Carrie Underwood, and Tim McGraw (just to name a few) and having Ronnie Musgrove - the former Governor of Mississippi - declare March 13 as Steve Azar Day are just a few of his achievements. There are more, and you should read about them, but now it's time for me to tell you something about his songs, his music and the great band he's assembled for this project.
"Delta Soul", features Steve Azar on lead & background vocals, acoustic & electric guitars and mandolin. Joining him are: Jason Young on background vocals, harmonica, percussion and lead vocal; Mark Easterling on electric & slide guitar; Chad Cromwell and Rudy Miller on drums; John Wallum on piano, Hammond B3 and clavinet; A. J. Masters on acoustic guitar and bass; James House on acoustic guitar and background vocals; Kenny Greenberg and Mike Solle' on electric guitar; Kevin Grant and Tom D'Angelo on bass; Phil Madeira on Hammond B3; Gary Morse on steel guitar and Weissenborn; Tim Lauer on piano and Hammond B3, and Jonathan Yudkin on strings. The disc contains all original music which Steve describes as "a style of music born in the people from the Mississippi Delta".
The opening track is highlighted by the absolutely magnificent, yet very relaxed sounds produced from the melding of several acoustic, electric and slide guitars. Just like you'd expect to hear along "Highway 61". Steve, James, Mark and Kenny nail this one.
As Steve explains it, a "Mississippi Minute" is about an hours worth of New York minutes. Apparently, in a "Mississippi Minute" you can take your sweet time and you're never running behind. Now that's my kind of a time zone. However, I'm thinking A. J., Jason, Chad and Phil might just be New Yorkers....the rhythm and percussion on this rocker are as quick as a New York minute.
Great vocal and musical contrast make "Bluestune" quite an interesting track. On one side you've got Tom, Rudy and John pounding out a deep, somewhat funky rhythm, on the other side Steve and Jason are swapping tenor and bass leads on a vocal duet, and in the middle of all this, Jason's wailing on the high end of the harp. A completely masterful musical mess, if you will.
"Doin' It Right" has one of those catchy sing-a-long chorus lines that popularize these types of songs. There's no doubt that this will be the song of choice at most radio stations. It also features Chad producing some of the disc's best drum work.
"Goin' To Beat The Devil" is a song about interstate trips that Steve would make to see a lady in Louisiana. That explains the beat. This is one of those songs that as soon as you hear it your right hand reaches for the volume knob while your right foot simultaneously steps down hard on the gas pedal. Smokin' guitar, smoking rhythm, smokin' harp and smokin' tires. Disc's best right here.
Other tracks on "Delta Soul / Volume One" include: "Flatlands", "Gonna Be Good Lovin' U", "Indianola" and "The River's Workin'".
Inasmuch as I loved everything about this disc, it's part of the title that has me most excited..."Volume One". That tell me there's lots more to come.
This is the part where I tell you to go to www.steveazar.com, buy the disc and tell him the Blewzzman sent ya. However, if you do nothing but watch the "Soldier Song" video we'll ALL feel good.


Peter "Blewzzman" Lauro
Blues Editor @ www.Mary4Music.com
2011 Keeping The Blues Alive Award Recipient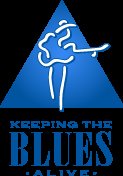 The Andy Poxon Band
"Red Roots"
Eller Soul Records
By Peter "Blewzzman" Lauro © November 2011
One need not look past the CD jacket to figure out how this disc got it's name. Andy Poxon sports a bright red afro, that while not intended as statement making, it's certainly attention getting. As a matter of fact, the statement Andy officially makes about his do is that it's not for that purpose at all. It's indeed his natural growing style and his all natural "Red Roots". Speaking of natural, this sixteen year old is certainly one when it comes to writing, playing and singing the blues. This, his debut disc, contains thirteen all original, self produced and skillfully performed tracks.
The band consist of Andy Poxon on guitar and vocals, Russ Wasson on bass, and Mike O'Donnell on drums. Additionally, several tracks include Ray Tilkens on piano and backup vocals, Zack Sweeney on rhythm guitar, and Carol Ann Drescher on backup vocals.
The opening track makes a heck of a first impression. It's just Andy, Russ and Mike wailin' away on what could be one of the hottest tracks on the disc. Phenomenal rhythm and killer guitar leads accompany Andy's rockin' vocals as he sings about his baby being the "Hottest Thing In Town".
Andy's vocal versatility is quite apparent as he renders a very tender and soulfully smooth delivery of a beautiful love song titled "I Want You So Bad". Backed by hushed rhythm and backup vocals, Andy's singing and scorching guitar run away with this one.
"Stop" caused me to start having flashbacks of a young Springsteen and Mellencamp. It's not that Andy sounds like or is even attempting to copy their styles, it's more about his similarity to their strong and confident delivery styles of blues based rock songs. Great job on this one.
I find it to be a personal bonus when the longest track of a very good CD happens to be the best track as well. That's the case with "Is There Anything I Can Do". Inasmuch as I love the smokin' shuffles and the beautiful ballads - and this kid does them all with equal excellence - there's nothing like slow, scorching blues to light my blues fire. This one features over seven minutes of passion filled vocals and blistering blues guitar leads.
The disc closes in the same fashion as which it opened - with a fast paced smoker called "C'mon Pretty Baby". It features the disc's wildest and reckless rhythm and a sound that totally had me baffled. At first I thought it was Andy's guitar, then I thought it was an organ. I'm still not sure what the hell it was, but now I'm thinking it was Andy playing his guitar through a Leslie. One things for sure, this one kicked ass.
Other tracks included on "Red Roots" are: "No Love", "Quitters Never Lose", "I Need My Girl", "I'll Sing the Blues", "When", "Raining In", "Run Of Bad Luck", and "I Hate Being Alone".
With this being right around the time of the year when The Blues Foundation starts it's nominating process for the Blues Music Awards, there's a very good chance of this young man garnering himself a "Best New Artist Debut" nomination.....amongst other possible nods.
To learn more about this phenomenal young singer, songwriter, guitar player and preserver of the blues, just go to www.andypoxon.com and to pick up a copy of the disc just go to www.ellersoulrecords.com. While there, please tell him the Blewzzman said to c'mon down to Florida.


Peter "Blewzzman" Lauro
Blues Editor @ www.Mary4Music.com
2011 Keeping The Blues Alive Award Recipient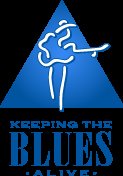 Hip Shakin' Mama & The Leg Men
"Reclaim Your Land"
Hip Shakin' Music
By Peter "Blewzzman" Lauro © November 2011
"Reclaim Your Land" is the debut disc from a Canadian blues band called Hip Shakin' Mama & The Leg Men, and it consists of eleven original songs that will surely get your hips shakin'. Hip Shakin' Mama is actually singer/songwriter Shelley-Lynne Hardinge on the vocals, and the Leg Men are: Gerry Perkin on guitar; Mama's husband Richie Hardinge, along with Adrian Kuryliw on bass; Rob Lamonica on keyboards and Hammond organ; Phil Nevile on keyboards; Dave Oakey on harmonica; and Doug Sullivan on drums.
Sounding nothing like it, and a lot more progressive than it as well, this song is a dedication to her greatest influence - Willie Dixon, and it's a response to her favorite song of his - "Little Red Rooster". Quite frankly, I don't want any part of this dish. Being sick and tired of this rooster's cheating, she's gonna do what she's gotta do - boil it, grill it, sauté it, bake it, roast it, poach it and more - to turn him into "Rooster Stew". Yikes! Well written and powerfully sung lyrics, excellent piano, guitar and harp leads from Phil, Gerry and Dave, and aggressive rhythm from Richie and Doug make this smoker a winner.
Cha-Cha? Rumba? Samba? Tango? Mambo? You'll want to do one of those sensuous dances once you feel the heat of the Latin beat on "She Doesn't Want You". The tandem Hammond and piano playing between Rob and Phil is astonishing, the guitar leads are fiery and the percussion Doug's got going on with the drum kit is impressive. And without being able to see it, I can just tell that as she's belting this one out, Shelley's got those hips of hers shaking in a bodacious manner. Great stuff!
When the Hip Shakin' Mama says "Show Me No Mercy" you better believe she means it. At least that's the impression I'm getting out of her cocky and commanding demands. The good part about it is it's her sexual appetite she's referring to. This one - possibly the disc's best - is highlighted by Mama's dominant vocals, Rob beating on the piano keys, and the hard diving rhythm from Richie and Doug. Worthy of several replays.
Hmmmmm, "Wanker Blues", do I dare go there? Why not? Shelley did! OK, if you know the meaning of terms like choke your chicken, midget mangling, five knuckle shuffle, pistol workin', donkey spankin' - just some of the terms she uses - then you've got the gist of what this one's all about. With no pun intended, this track is highlighted by Rob beating the hell out of his organ.
I don't think a man could ever experience a more undignified insult than having a woman tell him she's a "Bigger Man" than he will ever be. That's one hell of a blow. This track features the disc's most serious blues. Having said that, you'll hear Gerry at disc's best as he lays down lots of scorching guitar riffs. This may be the only track on which there isn't much hip shakin', but you can bet that Shelley's got this fools knees knockin'. Another of many excellent tracks.
Other songs on "Reclaim Your Land" include:"Devious", "Reclaim Your Land", "My Claws", "I've Been Loving You Too Long", "Funkalicious Sugar Blue" and "Don't Put Me Down Too Long".
To learn more about Hip Shakin' Mama and the Leg Men shake your hips over to www.hipshakinmusic.com. While there, do yourself a favor and pick up the disc, then do me a favor and tell Shelley the Blewzzman sent ya.


Peter "Blewzzman" Lauro
Blues Editor @ www.Mary4Music.com
2011 Keeping The Blues Alive Award Recipient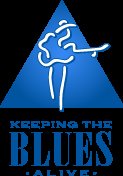 Steve Gerard & The National Debonaires
Featuring James "Rock" Gray
"Voodoo Workin'"
Blue Edge Records
By Peter "Blewzzman" Lauro © October 2011
Although the band has gone through several personal changes since their two prior releases, "Voodoo Workin'" is now the third project I've had the pleasure of working on with Steve Gerard & The National Debonaires. As a matter of fact, back in 2007, the bands debut disc - "New Sounds From Kansas City" was the recipient of the symbolic "Blewzzy Award" given out by yours truly. Will history repeat itself?
Still led by guitarist Steve Gerard, the 2011 National Debonaires include: Greg "Junior" Demchuck on harmonica, James "Rock" Gray on vocals, Preston Hubbard on bass, Doug "Mr. Low" James on horns, Dwight Ross Jr. on drums, and Mike "Shinetop Jr," Sedovic on keyboards.
After hearing him sing sometime late in 2009 Steve Gerard decided he wanted James Gray to perform on this, his next disc. However, as the liner notes explain, it took him well over a year to finally meet James face to face. Now, after you hear him sing, you'll understand why Steve persevered. James could literally sing the alphabet and make it sound like it originated in the Delta.
One of several classics covered on "Voodoo Workin'" is legendary R&B singer, songwriter and pianist Willie Mabon's "Michele". This one pretty much sets the tone for everything you'll be hearing. Very well done vocals backed by solid rhythm with lots of guitar, keyboard and sax highlights. I'm cool with that.
One of the discs three original songs, that were written by James Gray, is "Please Stay With Me". With all the heart and soul he puts into this one it's easy to think that when he wrote it, it was written about someone James was hurting over losing. Great song, sung and played with great feeling.
The band does a beautiful job covering Big Jay McNeely's classic "There Is Something On Your Mind". Excellent vocals, with great guitar, piano and sax highlights make this version as good as any.
Back in the 50's I could listen to Fats Domino say hello to Josephine all day long. Now here I am listening to James Gray say it and my feelings haven't changed. This awesome rendition of the fat man's "My Girl Josephine" is about as good as it gets. In spite of the excellent vocals, Doug James runs away with this one while blasting away on the tenor sax and backing himself up on the baritone. Truly amazing work.
Closing the disc is a rhythm heavy version of a popular Nappy Brown track, "My Baby". Preston and Doug take it about as far down as you can on the bass and sax.
Other tracks on "Voodoo Workin'" include the title track, "One Of These Days", "TV Mama", "Ain't Gonna Let Her Go" and "Sweet Little Woman".
For more information on Steve Gerard & The National Debonaires, and to buy this, as well as all their discs, just go to www.nationaldebonaires.com/. And please, tell them their long time friend the Blewzzman sent you.


Peter "Blewzzman" Lauro
Blues Editor @ www.Mary4Music.com
2011 Keeping The Blues Alive Award Recipient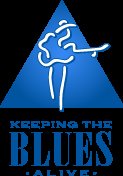 Whiteboy James And The Blues Express
"Extreme Makeover"
Ripcat Records
By Peter "Blewzzman" Lauro © October 2011
Whiteboy James and his cohorts - The Blues Express - are at it once again. With the cast from their debut CD, "Last Time Was The Last Time", still intact - Whiteboy James on vocals and harp, Scott Abeyta on guitar, Blake Watson on bass, and Max Bangwell on drums - and based on the songs you'll be hearing on "Extreme Makeover", it's obvious the guys are still up to all their old antics.
By his own admission, it takes a "Big Butted Woman" to satisfy Whiteboy's needs. As a matter of fact, the bigger their butts, the more he goes nuts. Hmmmmm....Why do the five hotties surrounding him on the CD cover have me doubting that? Smokin' harp and guitar leads backed by rock solid rhythm....as I said - same old antics.
"Excuse Me For Scribbl'n" is about as fast and furious as it gets. While Whiteboy's singing about the things he didn't learn in school, Scott, Blake and Max are virtually putting on a musical seminar on what they have learned....not necessarily in school.
Although soft shuffles are not what Whiteboy James And The Blues Express would call their money songs, they're real cool and smooth as hell on this one. As a matter of fact, if I didn't think they'd beat me up for saying it, I might even call this song "one jazzy number". The band shows some remarkable versatility by actually sounding excellent....while actually being calm. Whiteboy's as good soft as he is hard....errrrr - vocally - that is, Scott's as good slow as he is fast, Max is as good when that train of his is just coasting versus barreling and "The Big Man" - as the song refers to a player of the big bass - is as good caressing that baby as he is at slapping it. A great change of pace song by a great bunch of musicians.
When Whiteboy says that "Trouble" is his middle name you can bet your bottom dollar he means it. As a matter of fact, while most of the disc's ten original songs paint a promiscuous picture with their wanton lyrics, that statement may be his only sincere one.
At one point in their musical careers, I'm sure that just about every drummer has attempted to sound like a train barreling down the tracks while just about every harmonica player has attempted to sound like the runaway train's whistle. Yet, on "Big Blue Train", these guys make it sound so fresh. If there was ever a song that was too fast to dance to, this could very well be it. Phew!
Other tracks on "Extreme Makeover" include: "Stay Out Late At Night", "Mean Mistreat'n Woman", "Zerg, Shotgun, And You", "Gold Brick Bar", "Night Train Wine", "Slowdown And Let Me Love You" and "I'm Ready".
There's a picture of the band on the back cover of the disc that, in my mind, tells a story of the guys as I imagine they truly are. It shows them all decked out in their slick suits and shoes, happily sitting around a table while sucking down shots and genuinely enjoying each others company. That's how they look....that's how they sound.
You can check out Whiteboy James And The Blues Express either at the bands website - www.whiteboyjames.com or the record labels website - www.ripcatrecords.com. Either way, they'll be happy to hear from you. They'll also be happy to hear who sent you, so please tell them it was the Blewzzman.


Peter "Blewzzman" Lauro
Blues Editor @ www.Mary4Music.com
2011 Keeping The Blues Alive Award Recipient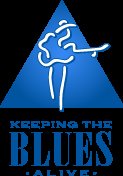 Various Artists
"Never Forgotten"
A Musical Honor Of America's Fallen Heroes
By Peter "Blewzzman" Lauro © October 2011
This is more of a notification than a review. Being a veteran who is supportive of any charity that helps veterans and their families, I just wanted to help spread the word about this disc and the organizations it represents. 100 percent of the proceeds go to the following charities:
Landstuhl Hospital Project
Wounded Warrior Project
9/11 Families For A Secure America
Operation: Troopaid

"Never Forgotten" is a two disc set containing 30 songs by 28 different artists. Although the styles of songs vary widely, they all share the common denominators of being heartfelt, patriotic and inspirational.
Here is a list of the songs and it's artists:

Disc 1
Star Spangled Banner (Electric Guitar Solo) - Daniel Christopherson
The Unforgotten - Auna Mae
Thank A Soldier - Matt Dane
Metal Of Honor - Lucas Hoge
I'll Be Going Home - Cee Cee James
If I Should Die Before You Wake - Dustin Evans
Carl's Song - Tina Marie
Amen - Ty Brown
Wake Up America - Stan Farlow
Heroes - Curtis Lance
She's A Warrior Too - Sherilyn Phillips
Prepare A Place - Max Renshaw
Operator - Via Linota
Come Walk With Me - Scott DeCarlo
Son Of Liberty - Down From Up


Disc 2
We Will Never Forget - Lucas Hoge
I'll Go - Kelly's Lot
How A Hero Lives - Misty Armour
Row Upon Row - Three Strand
Lost Soldier - Lyle Ronglien
When You Talk To My Heart - Jackie Gray
Remember September - Forrest Lee Jr.
In A Moment - Eddie Windhorst
Welcome Home - Pickin Chicks
Hanging On - Barry Driver
Dave - Wayd Battle
Brother Brother - Ginnie Mizerski
Never Again - Joe Carolus
Fight Back - Brad Russell
Star Spangled Banner (Acoustic Guitar Solo) - Daniel Christopherson


For more information on "Never Forgotten", biographies of the artists and to purchase a copy, please go to www.thankyouheroes.org. However, before you do I'd like to suggest you click on the links and read about it's affiliated charities. Reason being, when you buy the disc - which I'm hoping many of you will do - you can select which of the charities your donation goes to.
Before closing, I'd like to personally thank all of the artists and everyone involde with the production of this wonderful product.

God Bless America.


Peter "Blewzzman" Lauro
Blues Editor @ www.Mary4Music.com
2011 Keeping The Blues Alive Award Recipient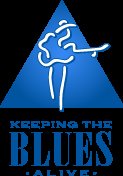 Click Here To Return To The CD Review Index
Click Here For The Blues Portal
Click Here For The Indie Portal
Click Here To Visit Our Music Gift Shop


---
Want your CD reviewed?
Click HERE to email us for information.






*All logos and trademarks in this site are property of their respective owner.
Additional content © 1998-2012 Mary4Music.com. All Rights Reserved.