Blues CD Reviews 55



Ron Yarosz And the Vehicle
"Tulips On My Organ"
By Peter "Blewzzman" Lauro © October 2011
What do you call a guy who titles his latest release "Tulips on My Organ"? Crazy? Hilarious? Bizarre? Creative? Well, since I've already heard the rest of the disc - and seen it's inside photos - those are several very good answers.....for starters.
"Tulips on My Organ" - the bands third release - consists of eleven tracks - of which nine are original - and several of those are crazy, hilarious, bizarre and creative. The Vehicle is made up of Eric Brewer on guitar; Ralph Reitinger on bass, Ron Sutton on drums, and it's wildly driven by Ron Yarosz - on vocals, Hammond B3 Organ, Fender Rhodes and harmonicas.
The only lyrics on the opening track, "Organ Donor", are a warning of sorts. It opens with the line "Ladies and gentlemen, welcome to the show. Fasten your seatbelts and get ready to take a ride on the vehicle". Then it goes into five minutes of total musical mayhem led by Ron's very impressive skills on the Hammond organ. This is like listening to your old 45 records on 78 speed and it sounding good. If the seat belt warning needed confirmation, it just got it. Phew!
Comparing it to how well he did meeting women the old fashioned way, Ron doesn't seem all that crazy about social networking. Especially since every time he says hello to a woman on Facebook, she ignores his "Friends Request". As he says, his URL is SOL. The funky rhythm suits the funky lyrics.
If the "$200 Car" he bought went nearly as fast as the song does, Ron would be a happy man. If I felt the opening track was like listening to a 45 on 78 speed, then this is comparable to listening to a 33 on 78. This time it's the harp Ron's out of control with and Eric Ralph and the other Ron right there with him on guitar, bass and drums. This could very well be the most aggressive recording I've ever heard.
Yes, as "Day By Day" will attest, the guys are capable of moderation. As a matter of fact, they're as good at it as they are at mayhem. This traditional blues number features good ol' scorching blues guitar and Ron beautifully singing his heart out. Excellent track.
Closing the disc is a song that shares it's name with the band - "Vehicle", and musically it just might be the discs best track. The rhythm section is right on the money, Eric at disc's best on guitar, and the reverb effect on Ron's vocals is outstanding. After seven plus minutes, this one still left me wanting more.
Other tracks on "Tulips on My Organ" include: "Stop", "Making A Living", "One Ton Bomb", "Steel Town Blues", "Hindsight's 20 - 20" and "These Bills".
If you'd like to have "Tulips On Your Organ"...excuse me, I mean "Tulips On My Organ"....no, not my organ...oh never mind. Let me just start over and say if you'd like a copy of this disc, just go to www.ronyarosz.com and tell Ron. Also tell him the Blewzzman sent ya, please.


Peter "Blewzzman" Lauro
Blues Editor @ www.Mary4Music.com
2011 Keeping The Blues Alive Award Recipient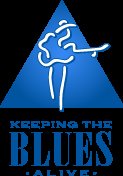 Shaun Murphy
"Live At Callahan's Music Hall"
Vision Wall Records
By Peter "Blewzzman" Lauro © October 2011
Due to business commitments I had to miss Shaun Murphy's previous Florida shows. Now, for the same reasons, I also must miss her upcoming trip to the Sarasota Blues Festival in November. Disappointing? Of course! However, I didn't realize just how disappointing until I listened to "Live At Callahan's Music Hall". From what I'm hearing, it's obvious the Detroit blues community was treated to a happening at this event.
The program consisted of Shaun Murphy on vocals, Larry Knight on guitar, Boyd LeFan on bass, Dave Nelson on drums, Larry Van Loon on keyboard and vocals, Laura Creamer & Barbara Peyton on background vocals, Mark Byerly & Robert Jensen on trumpet, Keith Kaminski on saxophone, John Rutherford on trombone (collectively known as the Motor City Horns) and lots of appreciative fans on clapping, hooting, hollering, and merriment.
Paying tribute to the late Burton Gaar, her friend and associate at Lonesome Road Agency, Shaun puts on a performance of his "Mississippi Water", that I know would have him grinning from ear to ear. With one more masterful than the other, her vocal strength and range just blow you away. From the way down lows to the up real highs - and all the Koko like grunts and growls in between, Shaun's all over this one. There's lots of heat from the rhythm guys, with awesome Hammond highlights by Larry.
Speaking of Koko, Shaun does a killer version of "Come To Mama", a song made very popular by the late queen of the blues. On this livelier and funkier version, the percussion created by Boyd, Dave and Larry on the bass, drums and organ are explosive. Very hot stuff.
It's amazing that a song with such beautiful and spiritual lyrics as "Amazing Grace" could sound equally beautiful and spiritual as an instrumental. This one's pretty much all about Larry and his guitar. Backed by a soft rhythm filled with piano and organ highlights, he performs absolute magic with the instrument. This is the definitive demonstration of making a guitar sing.
As Shaun said at the beginning of "Gonna Buy Me A Mule"... "Welcome to the stage the Motor City Horns". Aha! I was wondering why I hadn't heard them yet. Well, now that they're here let's get it on. Over the next several tracks Shaun's belting it out vocally, the rhythm's rocking, the Hammond's happening and the horns are blaring. Yes sir, there's a party going on at Callahan's.
The disc closes with one of the most beautiful vocal executions you'll ever hear. Yes, it helps that the song is John Hiatt's classic "It Feels Like Rain" but this could very well be the classic rendition of the song. Shaun's got all her heart, all her soul and every ounce of emotion in her body behind this one - trust me, I'm feeling it. This is eight minutes of musical bliss.
Other tracks on "Live At Callahan's Music Hall" include: "I Can Love You Like A Woman", That's What Love Will Make You Do", "Hopelessly In Love With You", "Can't No Grave Hold My Body Down", "Someone Else Is Steppin' In", "I Know Why The Sun Don't Shine", "Strongest Weakness", "Love Of Mine" and "Down In The Flood".
Right about now, I'd like to include a personal thought. As most of you know, Shemekia Copeland was recently crowned the "Queen of the Blues" by proclamation of the Chicago Blues Festival, the City of Chicago and the Governor of Illinois. Now I'm not saying that Shemekia does not deserve the title and I'm also not saying that anyone else does. However, it is my belief that if this was done by an election process, Shaun Murphy would have made a strong showing in the primaries.
For more on Shaun - and there's plenty of it - just go to www.theshaunmurphyband.com. Besides telling her the Blewzzman sent you, make sure you read her truly amazing bio.


Peter "Blewzzman" Lauro
Blues Editor @ www.Mary4Music.com
2011 Keeping The Blues Alive Award Recipient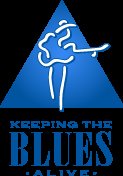 Victor Wainwright & The Wildroots
"Lit Up"
WildRoots Records
By Peter "Blewzzman" Lauro © September 2011
Prelude
Between the many times I've gone to Memphis and the many times Victor Wainwright tours Florida, I have had the pleasure of seeing his live performances well over a dozen times. Inasmuch as he's become one of my favorite piano players and the fact that he always has nothing but top notch musicians in his band, the one performance of his that I'll always have a fond memory of is a solo Acapella performance he put on at Springing The Blues, in Jacksonville Beach, FL, this past April. It was the opening ceremony and Victor was given the honor of singing The National Anthem. He did honor to the song, which he was actually performing for the very first time, and his rendition was wonderfully soulful. You can hear it right here..... www.youtube.com/watch?v=u0JkdSmWWrQ


Review
"Lit Up" is the second release for Victor Wainwright & The Wildroots and with the exception of the drummer, the rest of the band are all returning veterans. Backing up their front man - Victor Wainwright, on piano and vocals are: Stephen Dees on bass, acoustic guitar and percussion; Greg Gumpel on electric and Resonator guitar; Patricia Ann Dees on tenor sax and backing vocals; Billy Dean on drums; and Ray Guiser on tenor sax and clarinet. Guest musicians on this project include: Charlie DeChant on tenor & baritone sax, saxcello and clarinet; Mark "Muddyharp" Hodgson on harmonica; Chris Stephenson on Hammond B3 organ; Bob Dionne on trombone; Ken Titmus on trumpet; and the Little Pups (Chickie Baby, Cat Daddy, Six String, AreBe and Houndog Man) on backing vocals. The disc contains all original music penned by Stephen and Victor.
Wasting no time at all, the band jumps into full swing on the opening notes of the opening track and after that there's no looking back. Sounding like an out of control locomotive, Charlie's got that big baritone leading the rhythm section at full throttle. Without it slowing down to pick them up, Victor and Greg just jump right on and before you know it the piano and guitar are up to speed and all hell's breaking out. This is the kind of stuff that could turn a first time listener into a full time fan. Oh yeah, the song is titled "Big Dog's Runnin' This Town" and it features the Little Pups backing up the big guy on vocals.
On "Subliminal Criminal" you'll think Victor and his Krewe are performing on a passing by Mardi Gras float. This is real good ol' N'awlins honky tonkin' at it's finest. It features Bourbon Street type barrelhouse piano playing, Dixieland style horns and lots of howlin' and growlin' vocals. Throw me some beads, please!
From the sounds of this swingin' shuffle, I'm sure there's a lot of dancing going on at the "Little Ole Shack" up on the hill. Why there's even some going on right now at the House of Blewzz. This is the kind of song I rate by it's number of replays and trust me, there are going to be many. Victor's at his best on vocals, and the harmonizing between him and Patricia on the chorus lines is perfect. Just lock us in the little ole shack and throw the key away.
Quick! Get Victor some change. His "Coin Operated Woman" has taken everything he's got. Too bad he can't switch her over to run on rhythm, 'cause there's enough of it goin' on here to keep her running for a real long time. Stephen and Billy are on fire here and with Ray pushing them along on the tenor, this one totally rips.
I can think of worse things to step in, but Victor sounds quite down and out over stepping into a "Pile Of Blues". On this track the band goes from one extreme to another while sacrificing absolutely nothing along the way. Stephen and Greg on the acoustic and Resonator guitars compliment each other perfectly, Billy and Mark on the drums and harmonica are providing a precision soft rhythm, and Victor - borrowing some soul from the Doctor and a bit of growl from Satchmo, are amazing together on this perfectly done acoustic track. This is song of the year material if I've ever heard it.
Imagine the conversation in the huddle of a football game where the team with the ball has 3 seconds left, they're 80 yards from the goal line and they need a touchdown to win. The quarterback would obviously tell his best players to run as far and as fast as they can, right? "Honky Tonk Heaven" is that game, Victor is that quarterback and his players are all going all out. This one seriously rocks.
Other tracks that will light you up on "Lit Up" include: "Ting Tang Bang", "Walk Away My Blues", "Our Last Goodbye", "Dixie Highway", "Weeds", "Lit Up", "Don't Doubt It 'ce est bon", and "Let It Be The Same".
To learn more about Victor and the band and to sample & buy some of their music, stop by www.wildrootsrecords.com. Please make sure you tell him his buddy the Blewzzman sent ya.


Peter "Blewzzman" Lauro
Blues Editor @ www.Mary4Music.com
2011 Keeping The Blues Alive Award Recipient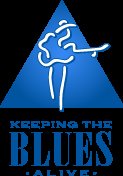 The Porkroll Project
"Three Legged Dog"
High Tone Music Group
By Peter "Blewzzman" Lauro © September 2011
The key to repeatedly producing a quality product is to repeatedly use quality ingredients or parts. This holds true from the food you eat to the machinery you work with to the music you listen to, and it includes the makers of that music as well. Spanning seven years and several CDS, the ingredients that make up the Porkroll Project have been pretty much the same five top notch musicians. They are: Neil Taylor on guitar & vocals; Joe Stout on organ & vocals; Paul Matecki on piano & vocals; Chad Edstrom on drums; Ed Young on bass and vocals; and Buddy Cleveland on harmonica. On "Three Legged Dog", which contains seven band originals out of twelve tracks, a few other "quality ingredients" were added. They are: Mike Bardzik on drums, Joe D'Amico on mandolin, and Randy Phister on conga. Now let's listen.
Apparently, doing this must be a lot harder than it might seem. As Paul tells it, he'll take out his baby's trash and even mop her floor, he'll also do her laundry, iron her clothes, wash her back, polish her toes and more - just as long as he doesn't have to walk her "Three Legged Dog" anymore. The deal breaker could have very well been the fact that the dog also can't see. Between complaints about the poor pooch there's a killer three minutes of powerful rhythm backing some ass kickin' guitar and harp leads.
With four of the band members sharing vocal leads, "Ninety-One Days" is one of the five tracks that feature Paul Matecki and it's by far his best effort. Getting in lots of piano highlights as well, I guess it's no coincidence he wrote the song.
Although no one will ever do it like Johnny did, most of the versions that I've heard of "Folsom Prison Blues" have been enjoyable. The song and it's writer are so legendary, it's almost sacrilegious to say you didn't like a particular version of it. And that's certainly not a factor on The Porkroll Project's rendition. As a matter of fact, Neil Taylor does an admirable job on the vocals and guitar, and the extra addition of Buddy's harp and Paul's piano both add a little something even the great original version didn't have. Good stuff.
On this particular track it sounds like the band is ready to "Party Till The Cows Come Home". This is one of those songs where everyone just cuts it loose and it all comes together sounding great because they all nailed it. Let it roll....yeah, yeah, yeah....let it roll.
Inasmuch as I had hoped that the lyrics to "Three Legged Dog" were fictional, it's all too sad that the lyrics to "All I Got Is Time" definitely aren't. It's about a diligent, conscientious, very loyal employee of twenty-seven years being laid off because of downsizing. Happen to anyone you know? Same here. Adding Randy's conga for some extra added percussion, make this one hot rhythm driven track.
Other tracks on "Three Legged Dog" include: "Broke And Hungry", "Shoeshine Joe", "Cold Turkey", "Lamp In The Window", "Miss Mandy's Kitchen" and "Ain't A Day Goes By".
The Porkroll Project can be found at www.porkroll-blues.com. While you're there, in addition to telling them the Blewzzman sent ya, you can thank them for not injuring any animals, dogs or otherwise, in the making of this recording.


Peter "Blewzzman" Lauro
Blues Editor @ www.Mary4Music.com
2011 Keeping The Blues Alive Award Recipient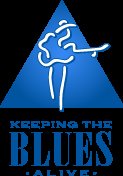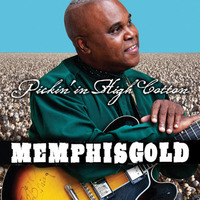 Memphis Gold
"Pickin' In High Cotton"
Stackhouse Records
By Peter "Blewzzman" Lauro © September 2011
Prelude
Although Memphis Gold and I have been friends via the Internet for a very long time, it wasn't until this past May that we physically met. It was at the Blues Music Awards, in Memphis, TN.
Starting about an hour before the actual awards ceremony, the lobby of the Marriott Hotel becomes a virtual who's who of blues folk. It's mingling at it's best. From across the room I couldn't help but notice a handsome, well dressed black man and it was undoubtedly his bright gold baseball cap with "Vietnam Veteran" in green letters that made him stand out. As sure as I am that anyone from GQ would have considered this improper accessorizing, I'm also sure that there wasn't a veteran in the room who'd agree with them. Being one of those veterans, meeting this gentleman and shaking his hand became my priority.
As I approached him I said "Good evening sir, I'd like to introduce myself"....and before I could, I was interrupted by a woman who said "You don't know who that is?" Turning to her I said "No Ma'am, but I'm pretty sure you're going to tell me". Then, as proud as a peacock showing off it's beautiful feathers, the woman excitedly and loudly said "Why that's my husband.....Memphis Gold". It was classic. Of course, I then finished my introduction after which Memphis and I hugged and laughed like long lost brothers. Considering what the evening still had in store, this moment was easily one of it's highlights.


REVIEW
"Pickin' In High Cotton" is Memphis Gold's third release over the last six years and the second of which I'm proud to be writing about. On this project Memphis - on vocals, electric & acoustic guitar and bass, is joined by Robert Lighthouse on slide guitar & harmonica, Jay Summerour on harmonica, Pete Ragusa, Robert "Mousey" Thompson, Eric "High Cotton" Selby and Dan Leake on drums, Danny Blue and Linwood Taylor on guitar, Rowe Oliver and Paulo Trinidade on bass, Lorenzo Johnson on percussion, and Mariah Moore on vocals.
If you ain't never had to pull no corn, if you ain't never had to slop no hogs, and if ain't never had to pick no cotton, then "How You Gonna Play The Blues?" Memphis Gold's done all that and more. And when he sings about it, it's not just the lyrics that will have you believing him. A song can't be sung with this much emotion, this much sincerity, and this much conviction and be anything but the truth. As he says, " I am the Blues". This acoustic track features the trio of Memphis Gold on bass, Robert Lighthouse on acoustic slide guitar, and Eric Selby on drums, and it as moving musically as it is lyrically.
Having lost everything but his blues, you can feel the fear in Memphis' voice as he pleads "Don't Take My Blues Away". This is another extraordinary acoustic track featuring more heartfelt vocals and some of the best acoustic pickin' and slide you'll ever hear.
On "John Brown", Memphis' growlin' and howlin' is reminiscent of the master of the howl - The great Howlin' Wolf. As a matter of fact, Jay Summerour's got the Wolf thing going on with the harp as well.
With Linwood Taylor on the lead, you gotta know that "Plow My Mule" will be featuring some serious blues guitar riffs. Backed by some strong rhythm, this time led by Robert Thompson on the drums, Linwood runs away with this one
The disc closes with one of it's hottest tracks - "Standing By The Highway". During the song, Memphis makes reference to having asked his dad for advice several times throughout his life and his dad always answered with 'Ya gotta get sanctified". However, from the sounds of it, Memphis seems to have gotten funkified instead. Making their first and only appearance, Rowe Oliver and Dan Leak are wicked on the bass and drums, and Lorenzo Johnson is kicking some ass on a set of congas and other implements of percussion. As usual, Memphis is awesome on the vocals.
Other tracks - which are all originals - include: "Biscuit Boogie", "Pickin' In High Cotton", "Back Po'ch Tennessee", "Homeless Blues", "Mississippi Flatlands" and "Ice Cream Man".
If you'd like to know more about Memphis Gold, a.k.a. Mr. Chet Chandler, please check him out at www.memphisgoldblues.com. While there, take the time to read his bio. Yes, I've read more impressive one's but never any more interesting. From being a war veteran to spending most of his career traveling the world entertaining our troops to saving children in a train wreck to breaking his back in three places, you'll know you're reading about a real deal of a person. And to copy the way Mrs. Chandler said it to me back in Memphis.....Why that's my friend, Mr. Memphis Gold.


Peter "Blewzzman" Lauro
Blues Editor @ www.Mary4Music.com
2011 Keeping The Blues Alive Award Recipient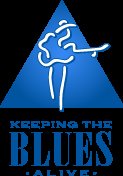 Ivan Appelrouth
"Blue And Instrumental"
EllerSoul Records
By Peter "Blewzzman" Lauro © September 2011
Think of how musically knowledgeable you'd be if you were able to remember every musician who appeared on every CD you've ever listened to. If you could, then you'd probably know who Ivan Appelrouth is. Not being one who can, I had to read the notes on the accompanying one sheet - then look through several of my CD's as a cross reference, to realize I had heard him play before. With Duke Robillard as his mentor and teacher, and having recorded with Jumping Johnny Sansone, Li'l Ronnie & The Grand Dukes, and Big Joe & The Dynaflows, Ivan - unbeknownst to me - was already in my music collection.
On "Blue And Instrumental", his first recording as a band leader, Ivan is accompanied by many of his former and sometime band mates. Joining Ivan Appelrouth on the guitar are: John Cocuzzi on piano and vibraphone; Dave Cwiklinski on trumpet; Tommy Hannigan and Steve Potter on acoustic and electric bass; "Big" Joe Maher on drums; Steve Utt on Hammond B-3; and Chris Watling on tenor and baritone saxophones. Now, you going to remember all those names?
As the title indicates, this is a completely instrumental recording with eleven of the fourteen tracks written and arranged by Ivan Appelrouth.
The disc opens with "Olsen Ranch Shuffle (Take 2)" and closes with "Olsen Ranch Shuffle (Take 3)". Now I don't know who Olsen is, or where his ranch is either, but I do know that this is one hell of a shuffle. The two takes combine for a total of ten minutes and feature lots of great Elmore style slide by Ivan and several hot piano and sax highlights by John and Chris.
"Blues A La King" is hypnotic. Within a few seconds of the opening notes your eyes will close, your head will tilt till your chin rests comfortably on your chest and your body will sway in time with your foot that already started tapping. Then, for the next five minutes the soft yet deep notes from Steve's stand up bass, the faint tap Big Joe's applying to the cymbals, the softness in which John's tickling the ivories, and the precision picking of the guitar by Ivan will totally have you mesmerized. Relax and enjoy it then hit replay several times. This is sheer musical perfection.
Don't worry about that trance you fell into....."T-boned Again" will have the same effect as the snapping fingers of the hypnotist. It's two and a half minutes of intense rhythm topped off with swinging guitar leads and killer baritone highlights. Oh yeah!
It may be another short track, but "Junior Jump" is long enough to take your breath away...especially if you try to keep up with it on the dance floor. The whole band's gone totally wild on this one; the rhythm's insane with Big Joe and Tommy tearing up the drums and big bass; John's going nuts on the piano keys; Dave and Chris are seeing who can blow their brains out sooner on trumpet and sax; and Ivan's deliriously at discs best on guitar.
If you thought it was just Duke who could get that amazing tone out of one of those wide body guitars, then you'd better think again. As "Strollin' Blues" will prove, Ivan's mentor taught him well. Having said that, it's actually Chris' amazing tenor playing that lead the way on most of this one.
Other tracks - which were all worthy of mention - on "Blue And Instrumental", include: "Tribute To Magic Sam", "The Twisted Top", "Frosty", "Strolling With Bone", "The Uptown, Downtown Groove", "Magic's Time", "Booky's Boogie", "Drivin' With Ivan", and "Stranger On The Shore".
What I truly found amazing about this disc was the fact that it was the first ever all instrumental CD that never lost my attention. And with well over an hour of music, that's saying a mouthful. Kudos to all the musicians on that.
If you'd like to contact Ivan Appelrouth you can look him up on Facebook or go to https://ellersoulrecords.com/. Either way, please tell him the Blewzzman sent ya.


Peter "Blewzzman" Lauro
Blues Editor @ www.Mary4Music.com
2011 Keeping The Blues Alive Award Recipient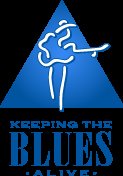 Gina Sicilia
"Can't Control Myself"
Swingnation Records / Vizztone Music Group
By Peter "Blewzzman" Lauro © August 2011
As I looked at the picture of Gina Sicilia on the inside of this CD jacket, I felt like I was looking at a picture of a young Maria Muldaur. Delving further into it by looking at some earlier pictures of Maria, as well as reading some of her bio, I discovered that besides resembling each other - by both being beautiful ladies of Italian descent (yes, Maria Muldaur is actually Maria D'amato), with gorgeous complexions and similar dark curly hair - they share many other similarities. Gina's from Philly and Maria's a New Yorker. They're both powerful, emotional and talented singers who have garnered Blues Music Award Nominations. Both, although rooted in the blues, can easily cross into the genre of their choice. And, while Maria is well established, Gina is well on her way to establishing herself. Now let's go hear her.
On "Can't Control Myself", her third release in four years, Gina stuck with the formula that's been successful for her in the past. That formula includes Gina singing several well written originals mixed in with a few of the classics, and backing herself up with an outstanding group of musicians. The only difference this time is that most of that group of outstanding musicians is Dave Gross. You see, on this particular disc, Dave plays: electric, acoustic and slide guitar; upright and electric bass; drums; piano; Wurlitzer; B3; percussion; accordion; toy piano: and he sings background vocals. However, since he doesn't play any horns - yet - it was necessary to use Matt Cowan on baritone & tenor sax, and Jon-Erik Kelso on trumpet for several tracks. Also, Sean Daly plays the lap steel on a track.
The opening notes coming from Matt's baritone establish the basis for the deep and powerful tone Gina uses to belt out an original titled "Addicted". I may have heard her do better, but listening to this deliverance makes it difficult remembering when.
As with six of the ten tracks, once you've listened you'd think I was crazy for calling "Crazy 'Bout You Baby" a duet. However, that's what it is - all Gina and Dave. Gina doing what she does best - singing her heart out, and Dave doing his thing on several instruments including killer guitar highlights.
Gina needs to know if she'll be asked to dance "Before The Night Is Through" but on the other hand, with the similar sounding beat, she could easily be wondering if someone will be "saving the last dance for her"? Speaking of dancing, this one will have you doing it. Dave and Matt do an amazing job creating a romantic sound similar to what you'd hear coming from a native band at an Island cabana.
Once again, it's all Gina and Dave. However, is spite of Dave's efforts, Gina could have knocked this one out of the box solo. She's so perfect on "A Place In The Sun", it would have been an amazing A capella song.
Gina's easily at discs best on "As Long As You're Here". By itself, it's an incredibly beautiful song. Then having Gina sing it like she does - with intense emotion, using many vocal changes and achieving amazing levels of range, the song takes on "song of the year" qualities.
There's a line in "Wish The Clock Would Stop" that goes like this......"I went to check the clock today, it seems my time has passed......" No way, Gina! These ears and eyes disagree. On another very good original track, Dave's got the rhythm cooking and making his only appearance, Jon-Erik's killing it on trumpet. Gina? What do you think? She's nailing another one.
Other tracks on "Can't Control Myself" include: "Members Only", "Can't Control Myself", "Gimme A Simple Song", and "Once In A While".
I can honestly say, that having heard all of her discs and having seen several of her live performances, that what I just listened to is Gina Sicilia at her best to date. I can only wonder.....and look forward to finding out as well...how much better this young lady is going to be as her voice and career peak.
Of course, www.ginasicilia.com is where you should be heading right now. After that, you know the drill...buy the disc and tell Gina the Blewzzman sent ya.


Peter "Blewzzman" Lauro
Blues Editor @ www.Mary4Music.com
2011 Keeping The Blues Alive Award Recipient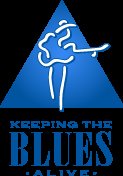 RB Stone
"Lonesome Traveler's Blues"
Middle Mountain Music
By Peter "Blewzzman" Lauro © August 2011
With 15.....that's right - fifteen albums under his belt, and a slew of other impressive accomplishments listed in his bio, I'm thinking the name RB Stone should be familiar to most of you by now. Yet, I'll bet that before you just read the name you probably never heard of him. That's OK, neither had I. Having said that, as far as I'm concerned, "Lonesome Traveler's Blues" - which contains all original music - is his unofficial debut CD - the one that will take him from Ninja to notoriety .
On "Lonesome Traveler's Blues", Roland Bennett "RB" Stone on vocals, acoustic guitar, harmonica and cajun is joined by: Glen Kuykendall on acoustic, electric and national guitars; Billy Crain on acoustic and electric guitars; Jared "Jay" Palmer on bass guitar; Spencer Strand and David Sappington on drums, and Ed Adkins on upright bass.
Opening the disc with a strong first impression is a track called "Mississippi Woman". It's led by rhythm as powerful as a locomotive, and supported with slammin' slide guitar, hard harpin', and gutsy, gritty vocals. I guarantee your mojo will be working with this one.
Things slow down some on an acoustic duet between RB and Glen. It's a song about a group of people that - although It's a shame, we all have some - "Fairweather Friends". With RB's amazing voice and Glen's expertise on the acoustic and national guitars, this could be a formidable acoustic duo.
Well maybe another time on that acoustic duo thing. Right now, RB and Billy got some heat to pass around as they once again team up on tandem smokin' harp and guitar leads. This time it's on a rocker called "Ain't Gonna Bring Me Down" that will have you thinkin' Elmore James.
Most of us had to discover or be introduced to the blues, but RB was lucky (?) enough to be "Born Into The Blues". Well that's how his mother explains it as she tells him "he comes from a long line of sad news". RB on vocals and harp and Billy on guitar are both at discs best here and once again, the rhythm is significant.
Here we go, down and dirty blues just the way I like it. "Find Yourself A Fool" is classic traditional blues at it's best. From the opening scorching guitar riffs - also heard throughout the song, to the heartfelt, sorrowfully and soulfully sung vocals, to the smokin' harp leads, this one just reeks of the blues. Since I needed to hear about fifteen more minutes of this four minute track, several replays were in order. Disc's best right here.
He may not own a Harley or a Porsche but RB is cool with that. That's because he's a "Man With A Minivan". And as the ladies even understand, you can't do on a Harley or in a Porsche the things you can do in a minivan. Well sung humorous lyrics, well blown harp and excellent harmonization with the acoustic guitars all highlight this one.
Other tracks on "Lonesome Traveler's Blues" include: "Lonesome Traveler's Blues", "The Devil's Satisfied", "Master Of The Craft" and "Don't Be Mean".
If you'd like to find out more about the man who's.... performed with The Marshall Tucker Band, The Charlie Daniels Band, Trisha Yearwood, The Flying Burrito Brothers, Hiroshima and others, has written songs for movies, has appeared in TV commercials, has won Billboard Magazine Songwriting Awards, has performed for President Carter.... and yes, there is more, then just go to www.rbstone.com. While there, look into getting yourself a copy of "Lonesome Traveler's Blues" and tell him how you got there in the fist place - the Blewzzman sent you.


Peter "Blewzzman" Lauro
Blues Editor @ www.Mary4Music.com
2011 Keeping The Blues Alive Award Recipient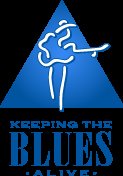 Anthony "Swamp Dog" Clark and the Blues Allstars
"Raw"
By Peter "Blewzzman" Lauro © August 2011
Over the past several months Anthony "Swamp Dog" Clark has won the Washington, DC battle of the bands IBC competition, made it to the semi-finals at the actual IBC event in Memphis, TN, and released his debut CD, "Raw". I call that being on a roll. Here's to hoping the momentum continues and I hope what I have to say will help.
The disc contains seven straight up, no holds barred, "Raw" blues tracks, of which five are the Swamp Dog's creations. Musically, Anthony - on vocals and harmonica - is joined by Charles "Reds" Adkins on bass, Ken Sparks and Glenn Alexander on guitar, and Andy Hamberger on drums. Collectively, along with special guest Nadine Rae on vocals and Linwood Taylor on guitar, they make up the Blues Allstars.
"Do Unto Others" is a body bobbing, toe tappin' shuffle with enthusiastic rhythm, striking guitar leads, and brilliant harp playing. However, on a disc with about fifty percent instrumentals it's the duet between the "Swamp Dog" and Nadine that highlight this one. I'm placing an early request for more of this on the follow up release.
Don't let the title of this one fool you. "Jump" is not something the swing dancers will take to the floor on. As a matter of fact, Anthony could have easily called this one "Scorched". This tracks all about the heat...the heat coming from scorching guitar and harmonica leads. The first five minutes of this seven minute instrumental are owned by Linwood. Dazzling would be a weak word to use as a description of this extraordinary guitarist's performance. Throw in a few minutes of the "Swamp Dog" bringing the track to a wailing end and the excellent rhythm led by Charles - at disc's best on the bass - and this one is the one to beat.
Now on the other hand, "Moanin" is right up the fast dancer's alley. It's got Anthony and Linwood heating it up, just as above, but with much added speed. This time it's Andy at disc's best, as he leads the way on rhythm with an unrelenting attack on the drums.
As the title might indicate, "Swamp Dog Shuffle" pretty much focuses on the "Swamp Dog". Oh yeah, there's a hot little guitar lead in there somewhere and the rhythm's tightly in place, but on this instrumental it's the band leaders time in the spotlight. Rising to the occasion, Anthony puts on as ferocious of an attack on a harmonica equal to any put on by the instruments legends. With the track having ended, a voice is heard saying "I liked that one, for damn sure". So did I, Anthony.
Although it's been covered by virtually every blues band with a harmonicist, and many without as well, this eight and a half minute version of "Hoochie Coochie Man" is certainly worthy of merit. As you'd expect from the song that's been performed by legends of the instruments, the harp and guitar work are amazing. As a matter of fact, three and a half minutes into the track the vocals end and the next five minutes are filled with scorching back and forth harp and guitar leads. Very impressive.
Other tracks on "Raw" include" a cover of James Cotton's "One More Mile To Go" and another original called "Old Man".
You can check out Anthony "Swamp Dog" Clark and the Blues Allstars by going to www.anthonyswampdogclark.com. There, in addition to learning a lot more about the band, you'll be able to tell him what the Blewzzman told you... "Senators & Congressmen and women aren't the only people dishing out the blues in DC."


Peter "Blewzzman" Lauro
Blues Editor @ www.Mary4Music.com
2011 Keeping The Blues Alive Award Recipient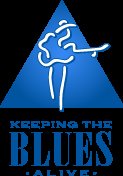 Alison Joy Williams
"Love All Of Me"
By Peter "Blewzzman" Lauro © July 2011
OK, so you probably haven't heard of Alison Joy Williams just yet and that shouldn't worry her a bit. Ya see, with a voice like this, and the talent she has for writing songs that's all going to change soon. She knows it, I know it and you're about to know it.
"Love All Of Me" is her second release and except for "House Of the Rising Sun" on the previously released "Blonde Hair Blues", all of her recorded music is original. On this project, Alison Joy Williams, on vocals, is joined by: Gene Rabbai on keys; Bob Hatter on electric guitars; Ralph "Rocko" Friedrichson on bass; William Ellis on drums; Donnie Skaggs and Scott Neubert on acoustic guitar; Max Abrahams on sax; Daniel "Goose" Gossett on vocals; and Debra Thomas and Diana Kelly on backing vocals.
Had I thought of this line first - I don't get the blues, but the "Blues Sure Get Me", I'd be using it as my slogan. It's a cool and truthful statement. Most of us blues fans really don't get the blues but yet the blues sure has got a hold on us. Well written and well sung by Alison, great rhythm from Ralph and William and real good work out of Max on his only appearance on the sax.
I'm a sucker for a soft, beautiful, love song and this one's just that. After reading the disc's liner notes, I know this one is being sung to Dennis...who's gotta be one lucky guy. As she sultrily describes the perfume she's put on, the outfit she's picked out and the way she's done her hair - all in preparation for her time with him - she knows he's going to love it. After all, as Alison says...."I Know Him". With all due respect to the fine job the band's doing behind her, this one's all Alison. She even had me lusting for a look.
The title track, "Love All Of Me", has all the sounds of a pop hit. Had this been performed by The Teardrops back in the sixties it'd be a sure "chart topper". It features more great lead vocals along with superb harmony from the back up singers and excellent slide guitar by Bob.
Although singing her original style of Blues is what she loves doing the most, Alison prides herself as a cross genre writer and her country roots are evident on several tracks - one of which is "Let's Go To Bed". This emotionally sung ballad is a duet between it's co-writers - Alison and Daniel and features soft, soothing guitar work.
The fusion of the acoustic and electric guitars by Donnie and Bob is as superior as the keyboard work by Gene on "It's All About Me". Along with outstanding vocal harmony between all the ladies, this one's another winner. As soon as you get the chorus line down pat I'm sure you'll be singing aloud...... "It's Allllll aaaaaabout meeee".
A perfect blend of a Country/Gospel/Blues style song titled "I Only Cry On Sundays" is easily the discs best track. Along with good support from Diana, the songs co-writer, Alison belts it out of the park on this one. If I had one bit of advice for her it would be more and longer versions of this kind of stuff. She's got the chops and I want to hear 'em. This is powerful, commanding singing at it's best.
Other tracks on "Love All Of Me" include: "Does That Make You Happy?", "I Don't Feel", "Hey Mister", and "Wishing".
Along with the music, the lyrics and the singing, another thing that impressed me about this disc was the thank you's in the liner notes. Most of them read like one long, annoying run on sentence but Alison did it with the clever style of a song writer. Good job gal.
As usual, I'm now going to direct you directly to Alison at www.alisonjoywilliams.com and I'm going to ask that when you contact her please tell her the Blewzzman sent ya.


Peter "Blewzzman" Lauro
Blues Editor @ www.Mary4Music.com
2011 Keeping The Blues Alive Award Recipient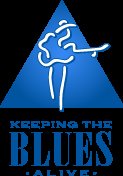 Michael Terry
"Too Bad"
Victoria Records
By Peter "Blewzzman" Lauro © July 2011
It's only been eighteen months since "Bighead Baby", Michael Terry's debut disc, and here he is again with his latest release titled "Too Bad". The disc not only contains fifteen all new original songs, but on it Michael's joined by ten all new musicians as well. The group consists of: Michael Terry on guitars & vocals; Brett Voelker on drums; Marc Torlina on bass; Jim Owens on piano, organ & trombone; Greg Trampe on organ, piano, percussion & guitar; Jason Swagler on alto sax; Larry Johnson on tenor sax; and Aaron Lehde on baritone sax. Several additional guests are Rich McDonough, on guitar, with Kelly Wild and Pat Liston on vocals.
The only thing greater than having the opening song's opening notes knock your socks off is the rest of the disc living up to that fabulous first impression. Along with all of the other tracks, "Why You Wanna Scream On Me?" does just that. This one took all of 1.5 seconds to get from my ears to my limbs and that was all she wrote. Funny, that was also all I wrote. The song ended and I was still on the last sentence. Several replays now allow me to tell you that Jason and Michael utterly kick ass on sax and guitar, and the rhythm will have you writhing recklessly.
What can be better than over six minutes of pure, straight up, in your face, gut wrenching and guitar scorching blues? The answer to that would normally be nothing. However in this case, the answer is over six minutes of pure, straight up, in your face, gut wrenching and guitar scorching blues featuring two guitars. With Michael and Rich taking turns tearing 'em up, "Blame It On My Day Job" will double your guitar listening pleasure. Combine that with emotionally charged vocals from Michael and I've just listened to the disc's best track.
On "Leavin' Missouri", the rhythm players are in total control yet the rhythm is totally uncontrollable. There are drums being relentlessly beat, baritones inducing vibrations, horns blaring blatantly and organs wildly orchestrating. Brett, Aaron, Jason, Larry and Jim all nail it on this one.
There's certainly no "Procrastination" on the part of this band when it comes to showing their diversity. After nailing it on their low down blues and rockin' rhythm stuff, I'm now hearing they've got the soft, sexy, jazzy thing down pat as well. Jason, Jim and Greg are mostly responsible for that with wonderfully done sax, piano, organ and percussion work.
"For My Love Of You" is an absolutely beautifully written and beautifully performed love song. I truly hope that Michael has someone beautiful in his life that he's singing it to. With it's sincere and spiritual lyrics, Kelly's angelic backup vocalizing and the steady organ and finessed caressing of the piano keys by Jim, this one has hymnal qualities.
"Found Work In Texas", is unlike anything else on the disc. It features Mike and Marc working acoustic magic on guitar and bass with beautiful vocal harmonizing and shoo-wopping.
"Too Bad" is another one that's too good to not mention. It's a rhythm fueled shuffle with more tandem guitar work between Michael and Rich and a wonderful sing a long type vocal tempo.
Other tracks on "Too Bad" include: "Mama Done Raised A Fool", "Here To Stay", "Hard To Find My Way", "She My Baby", "Ganktified", "Takin' Names", "One Thing That's Changed", and "Trampe Stampe"
You can visit Michael Terry at his website by going to www.michaelterrygroup.com. While you're there, in addition to telling him the Blewzzman sent ya tell him "Blus am real and bad".....trust me, he'll know exactly what you mean.


Peter "Blewzzman" Lauro
Blues Editor @ www.Mary4Music.com
2011 Keeping The Blues Alive Award Recipient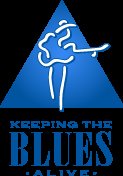 Franco Paletta and The Stingers
"Can't Kick Love"
By Peter "Blewzzman" Lauro © July 2011
Using the system, made so popular by sports, that assigns a percentage number to a player or a team based on their performance, the Pacific Northwest is still at .1000. That's the equivalence of a baseball player having 50 hits in 50 at bats, a team having won 25 games and lost none or a racehorse that's won all it's races. It's a number that replaces the word perfection. And right now, in my eyes - and my ears as well - bands from the Pacific Northwest have a perfect record. What that means is that over the past several years, of all the CD's submitted from that area, not one has ever seen the cutting room floor. Whatever it is that's working for them up that way should be packaged and sold.....for a very high price.
The latest is an all original disc titled "Can't Kick Love" and it's from an Oregon based band called Franco Paletta and The Stingers. The members are: Franco Paletta on vocals and harp; Dave Ward on electric, acoustic and baritone guitars; John Beyer on drums and percussion; Timmer Blakely on bass; Steve Kerin on piano and organ; and John Soller on the Hammond B3 organ on "Baby Won't Let Me Ride".
The disc opens with pizzazz on a track titled "I Can't Stand It". It's an all out jam on which The Stingers are swingers and slingers. Rapid rhythm, pounding piano, hot harp and ferocious vocals are all going to make this a hard song to follow.
OK, so it wasn't all that hard to follow. The guys are right back at it on this body shaking shuffle called "Love Me One More Time". Drummer John B has the groove all set while Dave, Steve and Franco exchange fantastic guitar, piano and harp leads. As several replays will attest, I loved this one a lot more than one more time. Possibly disc's best right here.
The guys nailed the Latin sound on a beautifully done piece called "Pretty Senorita". With precision rhythm and percussion going on behind them, Dave is magnificent on the acoustic guitar, and with his polished tone - on the harp, and vocals as well, listening to Franco is double the pleasure. Saying it once just isn't enough, this one was beautifully done.
"Crazy 'bout You Baby" may just have you acting like a crazy person - on the dance floor that is. If you dare to get up for this one you'd better be ready to shake, rattle and roll like you've never shook, rattled and rolled before. If this isn't Franco Paletta and The Stingers audition/demo track, it needs to be. "Hired" is all I'd be able to say.
Listening to the last track, "Baby Won't Let Me Ride", already has me thinking I'll immediately be playing "Can't Kick Love" in it's entirety. As he has for the last forty five minutes, Franco is once again blowing me away with his strong - yet smooth and soulful vocals. William Clarke, Rod Piazza, Darrell Nulisch you now have company as my favorite vocalists.
Other tracks on "Can't Kick Love" include: the title track - "Can't Kick Love", "Southbound", "Messin Around" and "My Baby's Leavin".
For more information on the band, and to purchase a copy of "Can't Kick Love" - a sure candidate for the 2011 Blewzzy Award consideration - just go to www.francopalettaandthestingers.com. While you're there, tell the guys the Blewzzman sent ya.


Peter "Blewzzman" Lauro
Blues Editor @ www.Mary4Music.com
2011 Keeping The Blues Alive Award Recipient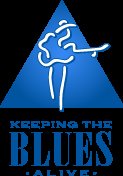 Click Here To Return To The CD Review Index
Click Here For The Blues Portal
Click Here For The Indie Portal
Click Here To Visit Our Music Gift Shop


---
Want your CD reviewed?
Click HERE to email us for information.






*All logos and trademarks in this site are property of their respective owner.
Additional content © 1998-2011 Mary4Music.com. All Rights Reserved.