Blues CD Reviews 54



Bird Dog Bobby Band
"Time To Live In"
Lakehouse Records
By Peter "Blewzzman" Lauro © July 2011
A very good three piece blues band that plays original music. Now that's original! Especially for a local Central Florida band. Oh I'm sure they get their share of requests for "Red House" and "Mustang Sally" at their live shows, but there'll be none of that here. "Time To Live In" - created from equal parts of talent and creativity -consists of thirteen topical, clever and very well performed band originals.
The Bird Dog Bobby Band are: Bob "Bird Dog Bobby" Rhoads on vocals and guitars; Reno Mussatto on vocals and drums; and Gary Whitehead on bass. Additionally, it's Stacy Q, Sheri Gregoire and Jann Childers helping out with the backup vocals.
The opening track is musically hard driven and lyrically hard hitting. It's sort of a protest song that, unlike it's folk style predecessors of the sixties, is a rhythm fueled smoker. The protest centers around the question "Who Told This Joker He Could Drive"? Not me Bird Dog, I was on the McCain train.
For a good time log onto "Moesha.com"......just don't let your wife, your kids and your boss all catch you. Oddly enough, bizarre lyrics and all, the chorus on this one is a catchy sing along. With a power trio like this, I'll be hard pressed not to sound repetitive but once again, another incredibly rhythm driven track with great vocals from Reno and the gals, and guitar leads from the Bird Dog.
From the very first time I ever went, right up to the very last time I went, there's always a feeling of excitement as I'm "Headed To Memphis".......sounds like the Bird Dog Bobby Band feels the same as they embark on the trip. However, from the way it sounds, they may not make it, but it's going to be a good time trying. As a matter of fact, they're having a rockin' time just singing about it.
"Oh Baby", this is one hell of a smooth shuffle. As a matter of fact, it could very well be the best of the batch. Perfect groove, perfect rhythm, perfect vocals, perfect deliverance. I just wish it were eight minutes long instead of three.....then it would have been perfect length, as well.
Living just about two hours south of the band, I can relate to their complaint about it being "So Damn Hot". As a matter of fact, you can feel the toll the heat's taken on the band right here on this track. The appropriately relaxed and lazy tempo, along with the way Bird Dog seems to be struggling just to get the lyrics out created a perfect performance of the song.
"River Of Life" is a wonderfully performed, lyrically spiritual, Reggae style, song. The band musically nailing the style, along with the perfect harmony between Reno, Sherri and Jann, make this one of the disc's best.
Other tracks on "Time To Live In" include: "Get Outta Town", "You're Gonna Be Mine", "Breakfast Time", "Dog Bite Blues", "Beggin' For A Broken Heart", "You're Either On Or You're Off" and "Time To Live In".
Unfortunately, for the time being, the Bird Dog Bobby Band pretty much stays local to the central Florida area, so that means you'll have to buy the disc 'cause you really gotta hear this band. You can do that, plus tell him the Blewzzman sent ya, at www.birddogbobbyband.com.


Peter "Blewzzman" Lauro
Blues Editor @ www.Mary4Music.com
2011 Keeping The Blues Alive Award Recipient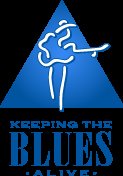 Barry Levenson
"The Late Show"
Rip Cat Records
By Peter "Blewzzman" Lauro © June 2011
"The Late Show", by Barry Levenson, is the last of this three disc review of Rip Cat Records' recording artists. Have I saved the best for last? Well, that's up to you to decide. Since all three releases have been worthy of very high praise, I wouldn't argue against anyone's choice as to which was best.
On "The Late Show", Barry Levenson - on guitars, is joined by: Blake Watson and Hank Van Sickle on bass; Dave Kida on drums; Mike Thompson on keyboards; Phil Krawzak and Chris Jennings on horns; Mike Sandberg on percussion; Johnny Dyer and Larry "Big House" David on harp; and Mary Williams, Finis Tasby and Johnny Dyer on vocals. Featuring well over an hour of musical pleasure the disc contains fifteen original tracks, of which ten are masterful instrumentals.
"Riley's Shuffle/Blue Tears" is a perfect opening track. It's a smoking instrumental on which just about everyone gets in some licks. The rhythm is pronounced, the keys are flailing, the horns are blaring, and the guitar is leading them all.
"One For Muddy" is the first of just five tracks that feature vocals, and this one happens to feature one of my personal favorite vocalists - the great Johnny Dyer. Barry and Johnny - knock this one right out of the park. I just wish they took a little longer rounding the bases. After a short three minutes, I was wanting lots more of this.
The title track, "The Late Show", should have an asterisk by it's title with a reference stating that "no heavy machinery or motor vehicles should be operated while listening". Take my advice, turn up the volume, lower your head, close your eyes and allow this instrumental to lead you into a trance. The soothing rhythm, the calming horns, the softness of the piano and the sensuality of guitar are collectively spellbinding.
Once again, it's another Mannish Boy who's belting out the blues and this time it's the great Finis Tasby. His powerful vocals combined with a three minute guitar solo from Barry - on which he may very well have been at disc's best - easily makes "Slippin' Down Blues" one of the disc's best tracks.
Hold on, you're going for a ride.....a fast ride. Yeah, Barry's tearin' it up on "Charlie's Ride"......he does that on every track. However, it's the rhythm guys runnin' this one. Blake and Dave are delirious on bass and drums, Mike's absolutely wild on piano, and Phil and Chris have me not believing they're the only two horn players. Very good stuff.
"West Side Rain" is another absolutely phenomenal track. As with all the others, everyone on it sounds great. However, Dave's on top of his game right here. This is by far some of the best tone I've heard from his drums. A tip of the hat goes out to Larry, as well. He sure makes you wish this wasn't his only appearance on the harp. As for Barry, I'll just say a copy of this track should be given out with the purchase of every guitar.
Contrasting the fury with which "The Late Show" opened, the closing track is a production in finesse. The only place you'll hear anything remotely blue is in the title - "Green Is Blue". This is more like something you'd hear being performed by a world class jazz combo in a high class jazz club. Backed up by eloquent rhythm from Hank, Dave and Mike on the bass, drums and organ, each and every note out of Barry's guitar is meticulous. Hearing this at a live performance, I'd have to slap anyone that talked.
Right here, right now, I'm going on record as saying that if "The Late Show" doesn't garner at least a Blues Music Award Nomination for Barry in the "Instrumentalist Guitar" category, then the nominators just weren't listening as close as I was.
Although Barry's personal website does exist, it's been a while since it's been updated. Check him out on Facebook or just go to www.ripcatrecords.com for a copy of "The Late Show". Wherever you track him down, do tell him the Blewzzman sent ya.


Peter "Blewzzman" Lauro
Blues Editor @ www.Mary4Music.com
2011 Keeping The Blues Alive Award Recipient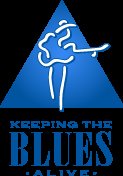 The Mighty Mojo Prophets
"Self Titled CD"
Rip Cat Records
By Peter "Blewzzman" Lauro © June 2011
Beginners luck or experts at work? That could be what inquiring minds might want to know once the "The Mighty Mojo Prophets" - the disc and the band - become big hits.....and trust me, they will. You see, "The Mighty Mojo Prophets", the disc, is the very first release for the newly formed Rip Cat Records.
Musician wise "The Mighty Mojo Prophets", the band, consists of: Tom "Big Son" Eliff on vocals, Mitch Dow on guitars, Scott Lambert on bass, Johnny Minguez on drums and Alex "LiL A" Woodson on harp. Additional musical guests include: Junior Watson and Scott Abeyta on guitar, Edo Guidotti on organ, Johnny Mastro and San Pedro Slim on harp, Eddie Estudillo on sax, and Whiteboy James on vocals.
"The Mighty Mojo Prophets" contains thirteen tracks of which all are band originals and it's loaded with the sounds that made Southern California the hot bed for the blues during the 80's & 90's. If names like William Clarke, James Harman, The Mighty Flyers, and Luke and the Locomotives get your mojo working, then prepare yourselves for The Mighty Mojo Prophets.
OK, I'm on the fourth listen of "Friday Night Phone Call" and haven't said a word about it yet....hold on, make that the fifth listen. Alright, after 8 - 9 listens, in order to be able to type, I've totally turned the music off. With 3 killer guitar solos - 1 by Mitch and 2 by Junior, fabulous and furious rhythm from Scott & Johnny, very lively vocals from Tom, and snappy and melodic hand clapping, this is west coast swing at it's swingin' best. Put on your dancing shoes.
Being a more traditional style of blues song, "Night Train" slows things down some. This one features Alex blowin' some serious blues through those harmonica holes, Mitch slinging away on slide guitar and Tom telling some soulful tales on vocals.
The beautiful blend of the bass, the cymbals and organ create a masterful background rhythm for Tom as he smoothly talks and sings his way through "Life's A Hurting Thing" as only a cool cat from California can do. Very good stuff.
"West Coast Blues" isn't just the name of the song and it's not just a style of blues. It's what this band, it's label mates and Rip Cat Records are all about, so why not sing about it. The lyrics mention Whiteboy James and the Blues Express, San Pedro Slim, Johnny Mastro, and The 44's - all Rip Cat Artists with that so cool, SO. CAL. sound. BTW, it's Johnny who's doing that William Clarke thing on the chromatic harp right here.
After already thinking this several times, I'm now sure I'm listening to the disc's best track - "My Baby". It's one of those retro sounding blues songs that always acts like a time machine for this baby boomer. They remind me of times where although music was still my passion, it wasn't needed as therapy. The amazing guitar work by Mitch and Scott Abeyta - the disc's producer and label lord, the steamy saxophone riffs by Eddie and the outstanding vocals by Tom all highlight this one.
"Boogie Woogie Rhythm".....and that's all I'm saying - simple as that! However, I will tell you that the vocal duet between Tom and Whiteboy James is as awesome as the rest.
The Mighty Mojo Prophets closes with a Piedmont Blues type song. It's an acoustic track titled "Travelin' Man" and it features a remarkable harmonica performance by San Pedro Slim and extraordinary pickin' by Mitch.
As you might expect, more about The Mighty Mojo Prophets can be found at www.mightymojoprophets.com. Check 'em out and please tell them the Blewzzman sent ya.


Peter "Blewzzman" Lauro
Blues Editor @ www.Mary4Music.com
2011 Keeping The Blues Alive Award Recipient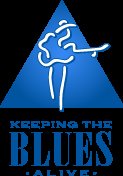 The 44's
"Boogie Disease"
Rip Cat Records
By Peter "Blewzzman" Lauro © June 2011
"Forty-Four", "44 Blues" or "The Forty-Fours". Three different titles for one same song - a blues standard with nearly as many versions as people that have performed it. However, it was Howlin' Wolf that took the song to a higher level and maybe by taking on the song's name, The 44's can do the same for the band.
The 44's are Johnny Main on vocals and guitar, Tex Makamura on harmonica, Mike Turturro on upright bass, and J. R. Lozano on drums. "Boogie Disease" also features it's producer - Kid Ramos, on guitar on several tracks.
Although the band's style of play quickly identifies itself to it's roots - that ever so cool and sophisticated SOCAL blues sound you'll hear on many of the tracks - make no bones about it, as you'll hear on covers of Willie and Wolf, they've got the down and dirty thing down pat as well.
On the opening track, a band original titled "Pull My Strings", The 44's immediately slip into one of those everybody's got it going on grooves and there's no looking back. Perfect rhythm, strong vocals, a few guitar lead exchanges between Johnny and Kid, and I'm lovin' every second of this six minute performance.
Although they made it sound easy, the guys did not "Take it Easy" on this one. Paraphrasing a quote from Kid Ramos, "The guys are playing like their lives depend on it". Midway through the track there's a scorching ninety second guitar solo by Johnny that will attest to that.
One thing I hope the medical world never finds a cure for is the "Boogie Disease". As a matter of fact, this doctor's wishing for a worldwide epidemic. Fueled by relentless rhythm from Mike and J. R. - both at disc's best on the bass and drums and rippin' harp by Tex, this original's a real hell raiser.
I truly feel that anyone who's ever heard and seen him would have the late William Clarke on their list of top five (or less) harmonica players. And after hearing this great version of his instrumental, "Blowin' Like Hell", I'm thinking the members of The 44's agree. With the rhythm guys fanning them, this one's all about Tex blowin' flames through the harp. Great stuff.
The disc closes with "Johnny Cochino", an instrumental written by producer, and blues guitar aficionado, Kid Ramos. After opening with a hot harp highlight from Tex, it's basically the band settling into a relaxed groove with Kid performing his usual mastery on the guitar. And when you think about it, there's nothing basic about that. Very good stuff.
Other tracks on "Boogie Disease" include: "So Low Down", "Commit A Crime", "Goin' to The Church", and "Automatic".
Please check The 44's out by going to their website at https://www.the44sband.com. There you'll be able to do all the usual stuff.....including buying the disc and telling them the Blewzzman's damn happy he's got the boogie disease.


Peter "Blewzzman" Lauro
Blues Editor @ www.Mary4Music.com
2011 Keeping The Blues Alive Award Recipient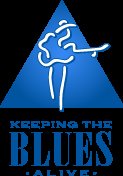 Sterling Koch
"Slide Ruler"
Full Force Music
By Peter "Blewzzman" Lauro, © June 2011
A slide ruler is not the precision measuring device which preceded the calculator. That would be a slide rule. On the other hand, a slide ruler could be a person who uses precision on a device. Sterling Koch (pronounced "Cook") is that person, the lap steel guitar is that device, and the precision with which he plays it, makes him the "Slide Ruler".
On this, his fourth release, Sterling - on lap steel guitar, vocals and rhythm guitar is joined by Tommy Shannon on bass, Chet McCracken on drums, Larry Adams on keyboards, Bret Alexander, Rob Allison and Jim Juranis on rhythm guitar and Jack Kulp on harmonica.
The disc opens with one of several Sterling Koch originals. It's less than 90 seconds long, but that's more than enough time for him to establish himself as the "Slide Ruler".
"If You Wanna Rock & Roll", this Dion Demucci track's the one to do it with. It's a smoker, featuring - and with Tommy and Chet, from SRV and Doobie Bros fame on the bass and drums, you're going to hear me saying this a lot - fierce rhythm. Oh yeah, then there's the torrid tandem work between Sterling and Jim on the guitars. Phew!
In less than a year, this is the second CD I'm reviewing that features the 1959 smash hit "Sleepwalk", and as far as I'm concerned, bring on more. As an adolescent, this classic - from fellow Brooklynites Santo & Johnny, was always a favorite and will forever be. One of the most perfect steel guitar songs being played by the consummate lap steel player. Real, good stuff.
Because of the amazing guitar work - not only from Sterling, but from the several rhythm guitar players as well, the well sung vocals on most of the tracks seem to take a back seat to the fantastic music. However, on a ballad titled "Double Trouble" Sterling's other talent steps forward. It's the soft, smooth, soulful vocals that highlight this Otis Rush cover.
Listening to this track was the best three minutes, or so....errrr, since I replayed it several times, make that the best dozen or so minutes I've had all week. It's a rocker by Hound Dog Taylor called "Taylor's Rock". It's pure, unadulterated, and relentless. Sterling, Tommy & Chet are easily at disc's best.
"Slide Ruler" closes with another original called "The Sun Will Shine". Being a slow, low down blues burner obviously made it my personal favorite. It's nearly seven minutes of polished, binding rhythm backing up intense vocals and several long and blistering guitar leads. Does it get any better than this? Hell no!
Other tracks on "Slide Ruler" include: "Dimples", "Driving Wheel", "Stop Messin' Around", "Done Somebody Wrong", "I'm A Bluesman", and "One Way Out".
Sterling Koch can be found at www.sterlingkoch.com. There you'll be able to learn more about the slide ruler, purchase discs, download music and tell him the Blewzzman sent you.


Peter "Blewzzman" Lauro
Blues Editor @ www.Mary4Music.com
2011 Keeping The Blues Alive Award Recipient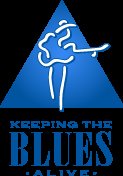 Terry B3er 4
"Cold Weather Blues"
Rootetoot Records
By Peter "Blewzzman" Lauro, © June 2011
It's gotten to the point that regardless of where you live, the weather can certainly be a cause for the blues. Everywhere you turn, there's one region or another that's suffering from too much or too little rain, tornados or hurricanes, floods or fires and stifling heat or in this case - as this Canadian band called The Terry B3er 4 would say - "Cold Weather Blues".
The Terry B3er 4 consists of; Terry Blankley on vocals and keyboards; Michael Wainright on sax; Doug Swain, Frank Woodcock and John Meydam on drums; Al Matthews, Albert MacDonald, Bobby Watson and Johnny V on guitar; and Al Lerman on sax and harp.
"Cold Weather Blues" features ten tracks, of which eight are originals. And if soulful, gravel voiced vocals - reminiscent of Dr. John, Leon Russell, and Tom Waits - backed up by a blend of blues, funk and jazzy styles of music is your bag, then you're going to love this one.
Although the title track is called "Cold Weather Blues", the weather isn't the only cause for Terry's melancholic mood. You see, the freezing cold in his bones and the chill that he's feeling both came when his woman said goodbye. This ballad is highlighted by incredibly sincere and sorrowful vocals and great background B3 by Terry, along with torrid tenor sax riffs by Al. Very good stuff.
I actually had to wait for this track - "You Got The Heat" - to finish before I could write anything about it. What made that worse was I replayed it about four or five times. You see, each time it started, my eyes closed, my head dipped then bobbed and my feet and fingers started tappin'. You try typing in that condition. A beautiful and beautifully done track featuring soothing rhythm, soft keyboard and sax interludes, and great vocals.
This jazzy version may very well be the best version I've ever heard of "Let Me Go Home Whiskey". Doug's at disc's best on drums, Johnny V's hot on guitar and Terry is amazing on keyboards. As a matter of fact, his left handed bass playing had me looking through the credits thinking I missed the standup bass player. Excellent work right here.
In spite of loving Terry's vocals on this one as well, "Gig Blue" is one of my favorite musical tracks. Bobby and John are outstanding on guitar and drums and the uncredited percussion is awesome.
Other tracks on "Cold Weather Blues" include: "Money Rules", "Poulet Shack", "Lenny", "My Feets Keep Walkin", "Roll On" and "What I Like".
To check Terry Blankley out, and grab yourself a copy of "Cold Weather Blues", just go to www.terryblankley.com. While you're there, tell him his friend the Blewzzman - who is suffering from the "Hot & Humid Blues" - sends his regards.


Peter "Blewzzman" Lauro
Blues Editor @ www.Mary4Music.com
2011 Keeping The Blues Alive Award Recipient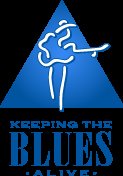 Jimmy Pritchard
"Goin' Down 9"
Mo Blues Records
By Peter "Blewzzman" Lauro, © May 2011
Jack Markell, the Governor of Delaware, owes thanks to Jimmy Pritchard. You see, if Jimmy paid everyone that appears on his "Goin Down 9" CD, he single handedly helped the unemployment rate in the state drop. From the looks of it, he almost used every guitar player in the 302 area code.
On "Goin' Down 9", Jimmy Pritchard, on bass and vocals is joined by: Mikey Jr. on harmonica; Matt Daniels, Roger Girke, Rob Perna, Billy Baltera and Kenny Jones, on Guitar; Richard Ray Farrell on guitar & harmonica; Randy Lippincott on rhythm guitar; Bob Holden, Scott Stump, Chris Sherlock and Adam Stranburg on drums; Glen Bickel on organ & piano; Georgie Bonds on vocals; John Paul Jones on trumpet; Mike Coffey on trombone; Carl Crabtree on tenor & baritone sax; and Walter Runge on organ. I even think that if you listen real closely, you just might hear Governor Markell on hand claps somewhere in the mix.
For those of you unfamiliar with the area, Route 9 basically runs the length of the Eastern part of the "First State", which - for those of you who failed history - is of course, Delaware. To the locals, the road is as famous as the oft spoken of Route 66. And just as you can "get your kicks" on that route, you'll surely have - as the title track suggests - a good time "Goin' Down 9".
One of seven originals from Jimmy is a track about several storybook characters having the blues. On this one, Humpty Dumpty, Jack and Jill, et al are "All Broke Up" about love. It's a smoker featuring outstanding vocals by Georgie Bonds, profound rhythm by Adam & Jimmy on the drums and bass, and an ass kickin' performance from the horn section. Lots of replay action on this one.
"Cheeze Wit" is the same song these three - Matt/guitar, Adam/drums & Jimmy/bass did on Matt Daniels' disc but on that one it was called "Cheeze Wit Out". That track featured Mikey Jr on harp, this one doesn't. That rack was quite mellow, this one isn't. Tearing this one up, they're a true power trio in action. Now I get the wit out and the wit references. This one was surely wit.
Oh man, sing it to me Georgie. This is the kind of music I always want "By My Side". Slow, lowdown, burnin' blues.....at it's best. Slow and soft rhythm by Jimmy, Chris and Walter on the bass, drums and organ, long, deep and sultry sax solos by Carl, and absolutely scorching guitar riffs by Billy, accompanied by Georgie crying out soulful, blues vocals. Unquestionably the disc's best right here.
The following is the opening line of this song, and it's something I suggest you don't say to your wife.....If you want to live here, "Go And Get My Beer". It's a well done acoustic track featuring Richard pickin' on a guitar and blowin' a harp while Jimmy does a great job of asking for beer, wine, gin and more, on vocals.
"Take My Lovin" is another good one and another original at that. It's a funky track that features excellent tandem guitar work from Kenny on slide and lead and Randy on rhythm, frolicking piano playing by Glen, smoking rhythm and deep, raspy vocals by Jimmy.
Other tracks on "Goin' Down 9" include: "You Don't Know", "Go No Further", "Who's Foolin' Who" and "Ain't Nobody Here But Me". If you'd like, feel free to contact Jimmy at www.myspace.com/jimmypritchard. Should you do so, please tell him the Blewzzman sent you.
BTW, Several musicians on this disc - Jimmy Pritchard, Matt Daniels, Adam Stranburg and Mikey Jr, collectively belong in the same band - Mikey Jr and the Stone Cold Blues Band. This individual project of Jimmy's featured them all.


Peter "Blewzzman" Lauro
Blues Editor @ www.Mary4Music.com
2011 Keeping The Blues Alive Award Recipient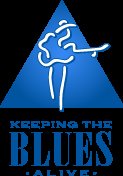 Matt Daniels
"Yo Matt! Do An Instrumental"
8th Train Records
By Peter "Blewzzman" Lauro, © May 2011
This album was cut live on a hot summer day in South Philly. It's what the Stone Cold Blues sounds like when their main man - Mikey Jr. - is out back taking a well deserved break. You see, although Mikey Jr. does play harmonica on one track, the members of his band - Matt Daniels on guitar, Adam Stranburg on drums and Jimmy Pritchard on bass - basically recorded this disc without him. Eight of the twelve tracks were penned by Matt, and as the title -"Yo Matt! Do An Instrumental!" - may suggest, most of them are instrumentals.
The disc opens with "Yo Matt!" And although it's only a bit over two and a half minutes in length, I'm promising you that should you try to keep up with it, you'll end before it does. It's absolute three piece mayhem.
"Thaw Out" may be an Albert Collins cover, but Matt sees no need to imitate the guitar master....after all, he's quite a master of the instrument himself. Using his own style he dazzles on this one. So does the rhythm section, and Adam could very well be at disc's best on the drums right here.
"Textin Blues" is the only track on which there are vocals and I'm assuming they're sung by Matt. It's a solo acoustic effort and on it, Matt's as impressive playing slide acoustic guitar as he is tearing up an electric one.
"Cheeze Wit Out" is the track that features Mikey Jr. on harp. Unexpectedly, but not disappointedly, the track is quite a mellow sounding number at that The guitar playing is precise yet relaxed, the rhythm's steady yet unrushed and the two solos - a short little jazzy spurt on the drums by Adam and a robust yet not overpowering blast on the harp from Mikey Jr. all make this a winner.
Had I named this track - "Lonesome Traveler", it would have been called "Lonesome Traveler Blues" because a track like this deserves the word blues in it. This is as low down and dirty as it gets and as far as I'm concerned, the lower down and the dirtier, the better. Matt's guitar leads are incredible. Turn this one all the way up.
Remember the old thirty-three and a third, forty-five and seventy-eight RPM records? Well I do, and the best way to describe "Down Neck Swamp" is to say it's a 45 RPM recording of some good ol', down home, back porch, foot tappin' music being played on 78. Whoa! The guys peaked on this one.
Other tracks on "Yo Matt! Do An Instrumental!" include: "Donzo Sonzo", "Juke Joint Groove", "Big Boy", "Blowin' Up At My Brothers", "Ice Pick" and "Toadstole Blues". My feelings about all instrumental discs are that for me to stay with it, not just some - but all of the tracks must be killer. These were!
BTW, several musicians on this disc - Matt Daniels, Adam Stranburg, Jimmy Pritchard, and Mikey Jr, collectively belong in the same band - Mikey Jr and the Stone Cold Blues Band. This individual project of Matt's featured them all.
You can reach Matt Daniels via Mikey Jr at www.mikeyjunior.com. If you do, please make sure you tell him the Blewzzman sent ya.


Peter "Blewzzman" Lauro
Blues Editor @ www.Mary4Music.com
2011 Keeping The Blues Alive Award Recipient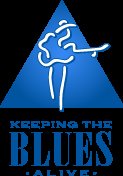 Mikey Jr
"It Ain't Hard To Tell"
8th Train Records
By Peter "Blewzzman" Lauro, © May 2011
My introduction to this flamboyant and charismatic guy was at the 3rd Annual Delta Groove All-Star Blues Revue at Ground Zero in Clarksdale, MS back in May of 2008. That night he showed the audience the meaning of "taking the stage by storm". Out of nowhere - and quite frankly I don't recall if he was introduced, or even invited - he came flying up to the stage, did a tremendously aggressive harp solo in which he absolutely blew his brains out, then he flew from the stage as quickly as he had appeared. Although cheering wildly, many of the people in the room - myself included - didn't even know who he was. Once I found out his name, I knew that one day I'd be happily writing about Mikey Jr.
Being a mere baby by blues standards, "It Ain't Hard To Tell" is this thirty-ish year old's sixth release. On it Mikey Jr, on harmonica and vocals, is joined by Matt Daniels on guitar, Jimmy Pritchard on bass, and Adam Stranburg on drums. The disc contains fourteen tracks of which about 60% of them are covers, 40% of them are originals with 100% of them being very well done.
The title track, an original called "It Ain't Hard To Tell", pretty much lays the ground work for what you'll hear on most of the tracks.... Tight rhythm, great harp and a hard vocal style similar to none.
I think Mikey and I - and possibly a bunch of you as well - may have a common friend. He's that guy that never spends any dough and disappears whenever the bill comes around. You know him, right? Sure you do, his name is "Cheapskate". Obviously there are none of them in the band because everyone's putting in more than their due on this one. Smokin' rhythm, fiery guitar leads and wailing vocals and harp. Real good stuff.
A slow jazzy type instrumental is a perfect way for Mikey, and the rest of the band as well, to catch their breath and "Chitlin Con Carne" is just that. Interjecting relaxed harmonica and guitar leads into the mix of a smooth, steady rhythm create a wonderfully mellow melody.
Another original track, titled "You All Alone", features some of the discs best guitar work. It's just a few seconds over two minutes long but that's enough time for Matt to have Beethoven rolling over.
It's a low down dirty thing when you call your baby and another man answers the phone and "Telephone Blues" is about as low down and dirty as this disc gets. The gut wrenching vocals, the mournful sounds of the harp, and the scorching leads on the guitar equally convey a pronounced feeling of pain.
Two instrumental tracks on which Mikey is noticeably missing in action are appropriately, and quite cleverly, titled "Mikey's At The Bar" and "Mikey's Out Back". They were obviously recorded while he went for a cocktail and then for a cigarette or some fresh air. Both tracks feature amazing guitar and rhythm work from Matt, Jimmy and Adam. While he's at the bar, the guys got into a fast and frenzied jam and when he's out back they slow it down to a very relaxed and mellow pace. Regardless, both tracks are great.
For more about Mikey Jr check him out at www.mikeyjunior.com. Once you're there, think about picking up some of his music and make sure you tell him the Blewzzman sent you.
Interestingly, when Mikey Jr sent me this disc, he also sent one from his band mates - Matt and Jimmy. I'm happy to say that they will both be featured in my next two reviews.


Peter "Blewzzman" Lauro
Blues Editor @ www.Mary4Music.com
2011 Keeping The Blues Alive Award Recipient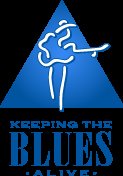 King King Featuring Alan Nimmo
"Take My Hand"
Manhaton Records
By Peter "Blewzzman" Lauro, © April 2011
Being heard by the masses is tough enough, but for most blues bands, being seen by the masses is even tougher. Those are the two obstacles that will easily prevent even the best of bands from ever breaking out of the regional mold and becoming successful. Lots of times, bands wanting to step up to that ever evasive "next level" need to relocate just to have a shot at doing so. Putting a tour together from America's Heartland is a lot easier - and with gas prices the way they are, much cheaper - than doing it from the Pacific Northwest or Upper New England. Add having to cross an ocean to that and it gets real tough. However, "Take My Hand", could very well be the product that takes the British blues band Kink King by the hand and walks them right down the road to recognition.
"Take My Hand", King King's debut disc, features eleven tracks with a very close split of band originals and covers, and another very close split of energetic, progressive, funky blues and good ol' traditional blues. The band - along with several guests - includes: Alan Nimmo on guitar and vocals, Lindsay Coulson on bass, Bennett Holland & Dale Storr on keyboards, Wayne Proctor & Craig Blundell on drums, Jacquie Williams and Bennett Holland on background vocals, Ewan Davies on percussion, Rick Woolgar on saxophone, Steve Walker on trumpet, Giles King on harmonica and extra brass by Wonder Brass.
The title track, "Take My Hand" is quite an energetic, funky number. The track features the largest ensemble of any of the other tracks, and from the funky guitar licks, to the fierce rhythm, to the blaring of all the brass, you'll certainly hear them all.
"Heart Without A Soul" is just one of a few tracks that feature what I believe are the four members that make up the nucleus of King King. On it, Alan, Lindsay, Dale and Craig are all on top of their game. Some of the disc's best rhythm, vocals and guitar work are all right here.
"All Your Life", one of the originals, has everyone involved locked into an awesomely tight groove. The funky beat is fueled by great percussion and rhythm out of Ewan, Craig, Lindsay and Bennett, and the harmony between Alan and Jacquie on the vocals is perfect.
On "Old Love" a song written by Clapton & Cray, one would expect to hear some amazing guitar work, right? Right! Three and a half minutes into this ten minute track is a span of nearly six minutes of some absolutely incredible guitar highlights. I'm talking mind blowing stuff. Additionally, on what little vocals there are, Bennett does a great job on backing them up. It's always cool when the disc's longest track is also one of it's best.
This version of the Howlin' Wolf classic, "Mr. Highway Man", is a smoker. Once again, everyone involved is kickin' ass. Lindsay, Craig and Dale are relentless on the rhythm, Alan's tearing it up on the guitar and vocals, and Giles - who unfortunately appears on this track only - is nasty on the harp. Very good track.
The disc closes with the type of song that always cause this Baby Boomer to have some very pleasant flashbacks. It's a cover of Toussaint McCall's 1967 masterpiece "Nothing Takes The Place Of You" - a beautiful, yet melancholic, soulful ballad. On this version, the rhythm and the keyboards are exquisitely soft and steady but it's always the vocals that steal these slow-burning ballads. And Alan's magnificence does just that. Having said all that, I just realized that because of so many repeat listens to this four and a half minute track, this paragraph took me well over a half hour to write......and I couldn't think of a better way to have spent that time.
Other Tracks on "Take My Hand" include: "Lose Control", "Don't You Get The Feeling (You've Been Had)", "Feels Like Rain", "I'll Fight My Way" and "Broken Heal".
Here's to hoping that King King can do for British Blues today, what John Mayall, Long John Baldry, Savoy Brown and others did during the British Blues Boom of nearly fifty years ago. You can help that along by checking them out and getting to know more about them at www.kingkingblues.com. Of course you'll tell them the Blewzzman sent ya.


Peter "Blewzzman" Lauro
Blues Editor @ www.Mary4Music.com
2011 Keeping The Blues Alive Award Recipient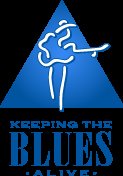 Click Here To Return To The CD Review Index
Click Here For The Blues Portal
Click Here For The Indie Portal
Click Here To Visit Our Music Gift Shop


---
Want your CD reviewed?
Click HERE to email us for information.






*All logos and trademarks in this site are property of their respective owner.
Additional content © 1998-2011 Mary4Music.com. All Rights Reserved.