Blues CD Reviews 52



Terry Garland & Li'l Ronnie
"Live At The Canal Club"
EllerSoul Records

By Peter "Blewzzman" Lauro, © January 2011
Blues musicians Terry Garland and Li'l Ronnie are both well established individuals within the blues community. Now that they've collaborated on "Live At The Canal Club" I'm sure, that along with myself, their followers might start wondering if this duet is a short term, one release project or will they endure and go on to have the longevity of say a Cephas & Wiggins type duo? Only time...well that, along with record sales and gig attendance, will tell.
"Live At The Canal Club" was recorded in the rawest form - live, with no do overs, no over dubbing, no editing and none of the musical magic of studio gadgetry. It's Terry Garland on guitars, vocals and foot mic and Ronnie Owens on harmonica and vocals, just pickin', blowin' and singin' some real deal blues. The songs are a nice mix of some of the duos individual originals with classic Muddy, Willie and Jimmy covers.
The opening track, more than likely topical at the time of it's writing, is currently topical world wide, it's called "Hard Weather". Terry was tired of it back then and I'm sure, with the strange winter snow storms hitting his southern digs, he's tired of it now as well. With Ronnie providing steady harp support this one's highlighted by Terry's strummin' and singin'.
Maybe Terry "Can't Be Satisfied", but this live audience witnessing him pickin' and slidin' on that guitar sure are. This is Terry doing what he does best - getting down to business playin' and his singin' the blues.
Only a real gambler could appreciate the value attached to a statement like "I love you baby, like a gambler loves the track." Take it from this gambler, that's a commitment. That's exactly how Ronnie feels as he tells his lady I'm "Bettin' On You Baby". As I've heard so many times before, from the Lil Ronnie & The Grand Dukes days, this is classic Ronnie Owens...smooth but crisp harp leads and even smoother and soulful singing. That, with Terry's great rhythm guitar make this smokin' track one of the disc's best.
On "Think Big", Li'l Ronnie introduces this instrumental by saying "this is something for all the harmonica lovers out there". Do I need to say more? For the next four minutes he basically goes into a harp playing 101 demonstration. Making it even more interesting is Terry keeping with him all the way. Real good stuff right here.
Yes, there are many of them and on this track Ronnie tells us a few of his "Life's Changes". Coincidently, what I found extremely interesting about this track was it's style change. Up until now there were several "Terry sounding" songs and several "Ronnie sounding" songs. This one, even though it was sung and written by Ronnie seems to be the disc's best collaboration work. More of this and possibly some co-written songs and that longevity I mentioned earlier could just come into play. Oh yeah, great Jimmy Reed style harp on this one.
The live show, and of course the disc as well, comes to a close with the guys jammin' out to a song called the "Dude Boy Boogie". Terry's at show's best on guitar and slide guitar and Ronnie's just wailin' away throughout the track. You know they worked hard on this one because it ends with the lines "I need a smoke break" (Terry) and "I need a drink break" (Ronnie).
Other tracks on "Live At The Canal Club", which by the way is in Richmond, VA, include: "Stagger Lee", "Upside Your Head", "Trouble On The Way", "It's A Sin", and "Crazy Mixed Up World".
Terry Garland - www.terrygarland.com and Lil Ronnie Owens - www.lilronnie.com - each have their own websites and I hope you'll visit them both. But before you do that, you need to go to www.ellersoulrecords.com, because that's where you'll get your copy of "Live At the Canal Club". As always, please tell them the Blewzzman sent ya.


Peter "Blewzzman" Lauro
Blues Editor @ www.Mary4Music.com
2011 Keeping The Blues Alive Award Recipient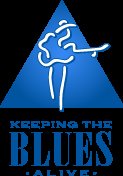 Rickey Godfrey
"Nasty Man"

By Peter "Blewzzman" Lauro, © January 2011
Here I go, starting off another new year doing my favorite thing - listening to and writing about good blues music.... make that very good blues music. Although it's a new year, the artist kicking it off is certainly no newcomer. With "Nasty Man" being his fourth solo release it's safe to say that Rickey Godfrey is a seasoned veteran.
Rickey Godfrey, on guitar, keyboards, vocals, synthetic horns and background vocals, is also the writer of ten of the disc's twelve tracks. He's joined by George Perelli, Michael Grando and Tez Sherrard on drums, Franklin Wilkie and Doug Seibert on bass, Don Wise on saxophone, and Shaun Murphy, Ronnie Godfrey, Kim Morrison Godfrey and Angel Rissoff on background vocals.
As he candidly describes the women of his dreams, it's quite obvious that Rickey is easy to please. His only demand is that she be a "Nasty Woman". No champagne drinking, bubble bathers for him - a cigar smoker with holes in her underwear will do just fine. Hard sung vocals, wonderfully amusing lyrics and scorching guitar all make this one a winner.
OK, there seems to be a pattern going on here. Now Rickey's singing about a low maintenance woman whose "Allergic To Mink". While funny, it's funky as well, and that's due to the great rhythm provide by George and Franklin on the drums and bass.
Here's a public service announcement from Rickey...."Don't Argue In The Kitchen". There are just too many pots and pan & forks and knives and you just might lose your life. Musically, this one could very well be the disc's best track. It snaps from beginning to end. Led by crisp and wicked drumming from George, the rhythm sets a solid, speedy pace and the whole band just jams along with fantastic results. One of the best vocally as well.
Other than the name of the song, nothing's changed. The band's still tearing it up with everyone going full tilt. It could be because "It's A Good Night To Drink". When this smoker's on, I'm sure it's a good night to dance as well. One hell of a party tune.
Another great track is "Johnny Jones". It's dedicated to a very dear friend of Rickey's - the late Nashville Bluesman who passed away in 2009. Johnny was known for playin' those low down nasty blues and that's exactly what this one's all about. With the band tightly tucked into a bluesy groove, Rickey shines on this one. His soulful and sincere vocals clearly make it known how much he misses Johnny, and his scorching, low down guitar riffs just can't be any nastier. A true tribute indeed.
Other tracks on "Nasty Man" include: "Heart On Fire", "When You're Cool (The Sun Shines All The Time)", "Don't Get Your Honey Where You Get Your Money", "Fools Way Out", "Let's Get Busy", "Help Yourself To Me", and "It Can Happen To Me".
I highly recommend getting your ears on a copy of "Nasty Man". Then you'll know exactly why the Cape Fear Blues Society in Wilmington, NC felt so strong about it that they've sponsored it in this years "Best Self Produced CD" competition. You can do that by contacting Rickey Godfrey at www.rickeygodfrey.com. Please tell him the Blewzzman sent ya.


Peter "Blewzzman" Lauro
Blues Editor @ www.Mary4Music.com
2011 Keeping The Blues Alive Award Recipient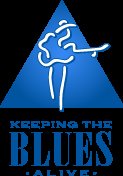 Rozzy Osborne's Blues Band +
"Animals Get the Blues Too"

By Peter "Blewzzman" Lauro, © December 2010
I've got to be very honest, when I was first asked to work with this disc, to say I was reluctant would be an understatement. C'mon, a CD about animals by someone named Rozzy Osborne? Of course, this had to be some kind of a joke I thought. Well here I sit - wrong as hell - and very pleased to admit it.
Rozzy Osborne is really Roger K. Osborne, a truly caring person who has dedicated his life to helping and caring for animals. He's also a guitarist, vocalist and songwriter. Using those skills, and the skills of some musician friends, Rozzy has created a CD that is a must-have for animal lovers and blues fans in general. Most of the proceeds from the CD will go to the Humane Society to help as many animals as possible.
Before getting into the musical aspects of the project, I feel compelled to share something from the liner note with you. Be forewarned, you'll need some Kleenex.

"A Pet's Ten Commandments"
By Stan Rawlinson

1 - My life is likely to last 10-15 years. Any separation from you is likely to be painful.
2 - Give me time to understand what you want of me.
3 - Place your trust in me. It is crucial for my well being.
4 - Don't be angry with me for long and don't lock me up as punishment. You have you have your work, your friends, your entertainment, but I have only you.
5 - Talk to me. Even if I don't understand your words, I do understand your voice when speaking to me.
6 - Be aware that however you treat me, I will never forget it.
7 - Before you hit me, before you strike me, remember that I could hurt you, and yet, I choose not to bite you.
8 - Before you scold me for being lazy or uncooperative, ask yourself if something might be bothering me. Perhaps I'm not getting the right food, I have been in the sun too long, or my heart might be getting old or weak.
9 - Please take care of me when I grow old. You too, will grow old.
10 - On the ultimate difficult journey, go with me please. Never say you can't bear to watch. Don't make me face this alone. Everything is easier for me if you are there, because I love you so.

Go ahead, take a break to wipe your eyes - that's exactly what I'm about to do.


Review
The musicians appearing on "Animals Get The Blues Too" are Roger K. Osborne on vocals and guitar, Michael Patterson on guitar, Robert Stephens & Cliff Wallace on drums, Steve Lupkin on Bass, Bill Lupkin on harp, Jim Steele on keyboards and Michael F. Patterson & Franko Johnson on vocals. The disc contains ten well written and wonderfully performed tracks of which nine are band originals.
"A Dog Named Rover" is about a dog who chases tail all day long. And, as his 99 puppies will prove, it's not his own tail he chases. Good slow blues with great bass led rhythm, hot harp and smokin' organ leads from Steve, Bill and Jim.
"Nemi" is a lazy style song about a lazy old horse who has more than paid his dues. All he does is eat, sleep and drink and he's earned the right to do so. Ahhhhh, retirement! Good, soft rhythm with slow and easy vocals and very mellow harp and piano leads. Real good stuff.
The title track, "Animals Get The Blues Too", is about as good as a blues song gets. It's got it all...the heartfelt and soulful vocals, great rhythm led by the ever present and soothing organ sounds, those blistery guitar leads and melancholy lyrics that any animal lover will surely relate to.
Think about how sad you'd be feeling if you had to tell someone "My Dogs Killed My Kittens". Well, that's exactly the story Rozzy has to tell on this one. It's a sad, sad story about two Black Lab puppies that some @#$&@# dumped at his door. Being the animal, lover that he is, and having had cats with dogs before, he took in the Labs assuming they'd get along. As the title states, they didn't. The storyline sucks but it's a tight one musically. Good drum and cymbal work, good guitar leads, good piano playing with several organ highlights and great storytelling style vocals. Too bad this is a true story.
Other tracks on "Animals Get The Blues Too" include" 'You Got The Blues", "They Tried To Tell Me", Please Don't Hurt the Animals", "You Can Leave Your Hat On", 'Rozzy Blues" and "Murray".
I've just gone from thinking Rozzy Osborne was some kind of a joke to having the utmost respect for him. This isn't the kind of CD that's produced with winning a music award in mind......and it won't. On the other hand, it will certainly entertain you with several real deal blues tracks and it will help raise money for a very serious cause - the Humane Society. Knowing that, you should right now be headed to www.rkoblues.net. Just tell Roger that you heard that "Animals Get the Blues Too", and you're here to help out. Of course, you'll also tell him the Blewzzman sent ya.


Peter "Blewzzman" Lauro
Blues Editor @ www.Mary4Music.com
2011 Keeping The Blues Alive Award Recipient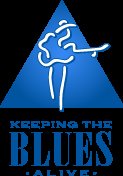 The Vincent Hayes Project
"Reclamation"

By Peter "Blewzzman" Lauro, © December 2010
With "Reclamation" being the Vincent Hayes Project's debut CD, and with the Blues Music Awards nominations being announced in just a few hours, I'm thinking that what I'm listening to may very well get a "Best New Artist Debut" nod. I'll know for sure before this goes to press, but here's hoping my thoughts bring the guys some luck.
Those guys are Vincent Hayes on guitars and vocals, David "The Butcher" Alves on bass, and Donnie Hugley on percussion, the nucleus of the Vincent Hayes Project. Additional musicians include Christian VanAnterepen on Fender Rhodes, Hammond C3, Clavinet and Wurlitzer, and Steve "Doc" Yankee on piano. That's a serious keyboard section.
Although there are several traditionals, most of the eleven original tracks on "Reclamation" are more of a contemporary nature. Regardless of the style, the musicianship is fabulous on them all.
"Insecurities" can get the best of two people... just ask Vince, he'll tell ya. And when he does, it's gonna sound real funky with great bass leads, hot percussion, and zealous organ.
"I've Got A Right To Change My Mind" is one of the several traditional blues tracks and it's also one of the two ten minute tracks. It's good, old school, slow blues with that soft, soothing rhythm, that mellow tickling of the ivories and those whispering, blues filled guitar leads.
This next track's title is something I've been saying since discovering the blues nearly 40 years ago, and that's "Thank You" (For Giving Me The Blues). The only difference is Vincent's singing it to the woman who gave him the blues. This one reeks of rhythm with Donnie and Christian leading the way on the drums and organ.
By far, one of the disc's best tracks is "Some Kind Of Fool". It starts out as a soft ballad with slow, soulful vocals and equally slow but scorching guitar leads. Then about halfway through this ten minute track Vincent unleashes a relentless attack on his guitar, leading into a fabulous four minute guitar crescendo that had me holding my breath. Absolutely amazing work.
If you're sitting still through this one - "Sticky Thigh Jive" - just turn it off and go watch television, you obviously are not into music With the rhythm guys on top of their game behind them, Vincent and Christian's fingers are doing some fancy dancin' on those strings and keys. Great guitar and organ leads.
"You Can Take Your Troubles" is a fast and furious, three piece all out jam. Dave and Donnie are - as they've pretty much been on the whole disc - tough and tight on the rhythm, and Vince is just tearing it up on slide guitar. This one's for the rock/blues lovers.
Other tracks - which total over 75 minutes - on "Reclamation" include: "Hit Me High, Hit Me Low", "Middle Man", "I Just Want to Get You High Tonight", "Double Talk", and "Halfway Out the Door".
Earlier in the day, when I started this review, I made an assuming statement that I can now call a fact. The Blues Music Awards nominations have since been released, and "Reclamation", by the Vincent Hayes Project has indeed garnered a nomination in the "Best New Artist Debut" category.
Based on that alone, you need to be checking this band out. You can do that by going to www.vincenthayes.com. While you're there, you should pick up a copy of his possible BMA winning disc and wish Vince and the guys good luck... from you and from the Blewzzman.


Peter "Blewzzman" Lauro
Blues Editor @ www.Mary4Music.com
2011 Keeping The Blues Alive Award Recipient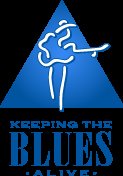 Bill Johnson
"Still Blue"

By Peter "Blewzzman" Lauro, © December 2010
On his newest CD, Bill Johnson - on vocals and guitars - is joined by Rick Erickson on bass, John Hunter and Joby Baker on drums, David Vest on piano, Darcy Phillips on B3 organ, and Bob Belknap and Lisa Mann on background vocals. The disc, titled "Still Blue", contains twelve very blue tracks of which eight are originals. After several previous listens, I've come to the conclusion that I could easily say something good about them all.
On one of his original tracks, Bill describes an ailment that he, as well as most of us, is suffering from - and even his doctor doesn't have a remedy for it. He's being "Worked To Death". Welcome to the club Bill. Good guitar work and vocals backed up by a strong progressive rhythm.
"Half The Man" is an absolutely phenomenal track with sensational guitar work. I swear, when it was over, I felt like applauding. It opens with one hell of a guitar highlight followed by intense, soulful vocals. Then, halfway through this five minute song, Bill goes off on a two and a half minute, song ending solo, equal to the mastery that Ronnie Earl has over his guitar. What a great song, and an original at that.
It may be a song about a guitar, but all the instruments are smokin' on the jammin' "Old Les Paul Guitar". Yes, Bill is superb on guitar as well is David on piano.
The only way to describe this track is to say that everyone's totally "Red Hot". It's a smoker done in the wild style of the wild one himself - Jerry Lee Lewis. Of course that means lot's of hot piano leads, and damn hot they are. Rockin' good stuff right here.
As been the case with most of the tracks on the CD, this is "Another One" where the rhythm section's nailing it. This time it's John leading the way with his solid drum work. Vocally, with beautiful support from Lisa, this is one of the best.
Reminiscent of the late Barkin' Bill, the vocals on "T-Bone Blues" are spectacular. That, combined with the beautifully soft rhythms of Rick, John and David on the bass, drums and piano all make this smooth shuffle another of the disc's many good tunes.
"Remote Control Man" is a short, humorous track that may use different terminology but it boils right down to Bill's woman having him in the palm of her hands. David does some wonderfully light piano playing on this wonderfully lighthearted song.
Other tracks on "Still Blue" include: "Fishing With Your Boots On", "Habitual Survivor", "Experience", "Three Hundreds Pounds Of Heavenly Joy" (something I'm often described as), and "King Bee".
With the year coming to an end, it's closing in on that time where I will soon have to pick the winner of the 2010 Blewzzy Award and I may have just listened to it.
Visit Bill Johnson on the Web at www.billjohnsonblues.com. When you do, tell him that the Blewzzman says he one listener who's happy that Bill Johnson is still blue and I hope he stays blue.


Peter "Blewzzman" Lauro
Blues Editor @ www.Mary4Music.com
2011 Keeping The Blues Alive Award Recipient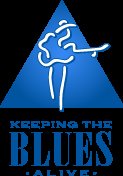 Stan Erhart
"Missing You"
Hack Bondo Records

By Peter "Blewzzman" Lauro, © November 2010
Just when you think you know a lot about something, along comes a guy like Stan Erhart to prove to you that there's so much more to learn - especially when music is involved. Having never heard of him before, I caught myself thinking I was listening to a "debut" CD from a new artist. How foolish of me! Spanning twenty-five years, "Missing You" is Stan's tenth release.
"Missing You" is a mix of original music and original arrangements of some classic blues tunes. The players are: Stan Erhart on vocals guitar and flute, Michael Warren on bass, Randy Hayes on drums and harmonies, Nancy Wright on tenor sax, Mike Emerson on keyboards, and Garth Webber on guitar.
The opener's a smoker. It's one of Stan's originals, "Hey Baby" (I Need You Tonight), and it blew me away right out of the box. With Nancy & Mike wailing on the sax and organ, along with the great rhythm and the melodic vocals, I'm already thirsting for more from this excellent ensemble.
One of several instrumentals, this slow, jazzy style blues number is the kind of stuff you might like to hear while being close to someone who... oh let's say may have been "Missing You". It's one of those soft, sultry numbers that pack the floor with slow dancers. The soothing guitar sounds, the mellow organ and the low notes of the tenor sax crossing into baritone territory make this one beautiful piece.
Wanting to hear about twenty more minutes of "One Of These Mornings", I just replayed this three and a half minute song about five or six times making it louder each time. It's not a coincidence that Stan's at disc's best on guitar on the disc's best track. This is really good stuff... I'm going back for another listen.
The sincerity couldn't sound more real as Stan pleads "Please", please believe me. The serious and soulful vocals, the scalding guitar leads and the torrid tenor riffs all highlight this original.
The soft instrumental background on Howlin' Wolf's "Who's Been Talkin" is a perfect track for highlighting Stan's wonderful, mellisonant voice. That, along with Mike's organ and Nancy's sax solos make this another of the disc's best.
Having been a huge Jazz fan in an earlier life - well, during an earlier lifestyle, anyway - and adoring the wonderful sound of Herbie Mann's flute, "Buster's Move" (Bust's Mov'a) certainly moved me. With the band in a jammin' jazzy groove and Garth doing a hell of a job filling in on the guitar behind him, Stan's an absolute maestro on the flute. Side note to Stan.....more of this on disc eleven, please.
The disc closes with what's billed as a bonus track - "Hot Cha". It's a Junior Walker instrumental , so saying it's got style and soul with arousing percussion and horns is needless - but I said it anyway. Stan's guitar work, Randy's fancy drum work and Nancy's best effort on the tenor all highlight this one.
Other tracks on "Missing You" include: "All Your Love", "Close Down", "Mystery Train", "Let Me Down Easy", "Serves Me Right", and "I Just Want To Make Love To You".
Now that I've finally discovered Stan Erhart, here's to hoping you do too. You can check him out, and pick up a disc as well, at www.erhart.net. Once you're there, tell him the Blewzzman said it was nice to have finally heard him.


Peter "Blewzzman" Lauro
Blues Editor @ www.Mary4Music.com
2011 Recipient of a "Keeping The Blues Alive" Award






Charles "Big Daddy" Stallings
"Blues Party"
Tai Jeria Records

By Peter "Blewzzman" Lauro, © November 2010
Charles "Big Daddy" Stallings, sure knows how to have a good time....and produce a CD while doing so. He just gathers a bunch of the DC area's best musicians and gets them to carry on with.....I mean perform with him on his humorous, raucous, racy, sometimes heartfelt and always interestingly written songs. Ultimately, it ends up being a party - a "Blues Party".
On "Blues Party", his third release, Charles "Big Daddy" Stallings - on guitars, vocals and backup vocals - is joined by a crowd he calls The Blues Evolution Band. They are: Mark Wenner and Steve Levine on harp; Gail Parish and Ronald Bland on bass; Joe "E Flat" Thomas and Carlos Johnson on sax; Clarence Ward III and Kelvin O'Neal on trumpet; Russell Hayward II on drums; Bill Pratt on drums & Keyboards; LeRoy Flowers Jr on lead guitar & bass; Jacky Harriston on organ; Wayne Johns on guitar; and Milvia Hernandez on screams & Latin girls sounds.
The disc opens with an intro featuring Mark doing a slow, soft harp solo while Big Daddy emphatically, and proudly, announces "I'm Charles "Big Daddy" Stallings and I approve these blues. Right back atcha with CD # 3, enough music for 2 CDs. Join me now as we go down Hobbsville, North Carolina and get ready for a blues party....c'mon".
Now it's officially party time. The rhythm section kicks in, the harp's switched hands and Steve's taken it from slow and soft to hard and rough, the horns starts wailing, Milvia's screaming away and Big Daddy's shouting out to everyone. Yes siree, this "Blues Party" is underway.
It takes a "Fine Lady" to get Big Daddy to quit fooling around.....well at least a little bit. This somewhat traditional track features him singing his heart out and getting down on the lead guitar. Hot rhythm from Gail & Russell and equally hot wind from Joe & Clarence fuel this one.
"Swing 2010" is a jammin' instrumental. With Gail & Russell again setting the pace, the three piece horn section lights this one up. Several lead solos bouncing back and forth between Clarence's trumpet and Carlos' sax, along with another from Jacky on the organ, make this one of the discs best.
Now that "She's Gone", Big Daddy's got the blues.... man has he got the blues. This one's all him. As he begs for mercy, it's obvious his emotions are coming from his heart... vocally and musically. Pure, unadulterated blues - just the way I like it.
Big Daddy's feeling soulful and the band's feeling funky on "James" - a tribute to the late, very soulful, and very funky James Brown. Of course, where there's funk, there's rhythm and horns and this one's loaded with both. Great trumpet and sax leads from Clarence and Joe.
As the intro stated, this disc does have enough music for two discs - nineteen tracks to be exact. They include: "Horny Bee", "Down On The Farm", "Knocked Up", "Old Folks", "Doggone Shame", "In Love With Yourself", "Icon Introduction", "The Lucky Numbers", "I Wanna Dance", "Latin Girls", "Old Dog", "Blues In Your Funk", and "Thank You".
Having written about all three of Big Daddy's discs, I'm beginning to feel like part of the band. I hoping disc four has a spot for a foot tapping knee slapper... I can do that. Maybe while you're at www.bigdaddystallings.com looking to pick up a disc, you'll let the big guy know the Blewzman's available.


Peter 'Blewzzman" Lauro
Blues Editor @ www.Mary4Music.com





Sabrina Weeks & Swing Cat Bounce
"Tales From Lenny's Diner"
Swing Cat Bounce Records

By Peter "Blewzzman" Lauro, © November 2010
I started liking this disc immediately upon removing it from it's package. Then I stopped looking at the pictures and thought I should give it a listen. Surrounding herself with a bunch of handsome, and well dressed gents, Sabrina's put together one heck of a good looking band. Sabrina Weeks & Swing Cat Bounce are: Mike Hilliard and Bill White on guitars; Ed Hilliard on drums; Ken Sell on bass; and, of course, the lovely and vivacious Sabrina Weeks on vocals. Special guests for this project include: Terry Strudwick on bass; Jerry Cook on saxophones; Vince Mai on trumpet; Dave Webb on keyboards and organ; Linda Kidder and The East Burnaby Senior Men's Choir (who, although I could be wrong, may very well be the cats of Swing Cat Bounce) on background vocals; and Ken Burke and Jack Levin on percussion. Now let's go hear these "Tales From Lenny's Diner".
If all the tracks are as hot as this opener - "Boogie Downtown" - I may very well lose 5 pounds by discs end. Man, these swing cats are making me bounce - now I get the name. As it highlights all the regulars, this swinger is a good intro to the band. The tracks catalyst is unquestionably Ken's chest thumpin' bass as he fuels this very hot, foot tappin', knee slappin' rhythm section. Once the horns start blowin', the piano gets wailin' and the guitar starts flarin' all hell breaks loose. Oh yeah, on top of this, there's the confident Sabrina getting downright sassy on the vocals. Turn this one up and hit the replay button a dozen times - that's what I just finished doin'.
"Fingers In My Pocket", is another one of the discs ten original tracks. This Johnny Rivers', "Memphis" sounding track's highlights are its lyrics. As beautiful as she is, Sabrina seems to be coming up short in the romance game. She claims that if she had a penny in her pocket for every time she craved romance, she'd have a hundred pounds of copper pulling down her pants.....and it gets worse. A very well written and well sung track with excellent backup harmony.
It's the bottom that's tops on "Something's Got A Hold On Me". Following the baritone sax's lead, the rhythm and percussion players take it down real low on this one. Although she gets down there with them, Sabrina goes in several interesting directions with her prominent vocal range.
Sabrina showcases her vocal versatility with a wonderful performance on the very jazzy "Thinkin' Of You". It's a well done original, styled after the great sounding standards. Along with the lead vocals, this one's highlighted by the band being locked into a swift, yet very soft, groove and Sabrina working in some well timed scat.
Taking a "Detour" from their usual swingin' style, the band calms it down a bit on this slower, sultry number. Backed by great rhythm and Jerry blowin' the hell out of the tenor sax, Sabrina once again shines. She's everywhere vocally...soft, sexy, sultry, powerful and commanding. This gal can sing.
With life finally going her way, Sabrina's quite happy to say that "It Ain't My Time To Sing The Blues". On the other hand, she's doin' one hell of a job singing them right here. It's the supporting cast of Jerry, Vince and Dave that step up on this one - they're at discs best on the horns and the organ.
With her patience wearing thin, Sabrina's kids are very close to feeling the "Wrath Of Mom". It may be her children who are fueling her anger, but it's Ed - at discs best on the drums - fueling this rocker. There's also plenty of hot guitar and piano licks
Other tracks on "Tales From Lenny's Diner" include: "Bad Boys", "All That Love", "Spend A Little Time", and "Independent Woman".
There's no doubt about it, Sabrina Weeks & Swing Cat Bounce sound as good as they look. I don't know if they've followed the process to be eligible for any Blues Music Awards, but what I just heard surely has them in the running for a "BLEWZZY".
Now that you're done here, do yourself a favor and head right over to www.swingcatbounce.com and find out how to get your copy of "Tales From Lenny's Diner". Of course you'll tell them the Blewzzman sent ya.


Peter "Blewzzman" Lauro
Blues Editor @ www.Mary4Music.com





Steve Gerard and The National Debonaires
"Words Are Like Bullets"
Blue Edge Records

By Peter "Blewzzman" Lauro, © October 2010
Since 2007, I have anxiously been awaiting a new release from Steve Gerard and The National Debonaires. That's the year their previous release, "New Sounds From Kansas City", impressed me so much that I awarded it the "BLEWZZY" - an annual award I bestow upon a band for the best CD I've reviewed that year. There's no questioning the fact that "New Sounds From Kansas City" is going to be a tough act to follow, but knowing their ability - and the fact that other than the drummer, the nucleus of the band is still in tact - I'm thinking the band is up for the task.
"Words Are Like Bullets" features Steve Gerard on guitar and bass; Dave "Elmo" Bailey on vocals: Patrick Recob on bass; Dwight Ross Jr.on drums; and Mike "Shinetop Jr." Sedovic on keys. Guest Debonaires include: Mike Clark on tenor sax; Greg "Junior" Demchuck on guitar & harmonica; Preston Hubbard on double bass; and Lee McBee on harmonica. A bonus track which was written by Steve Gerard and previously released by Sean Carney's "Blues For A Cure" - "Ain't My Problem" - features Steve and Sean on guitars; Gene Walker on sax; and the members of Trampled Under Foot which include: Danielle Schnebelen on bass; Kris Schnebelen on drums; and Nick Schnebelen on vocals & guitar.
Does he make his intentions clear enough when he says "Baby Get Your Skirt Up Now"? I think so! Watch out for Elmo - It's Saturday night, he's got his fat paycheck in hand and partying on his mind. Meanwhile, the whole bands frolicking along with him on this smoker. It features some of the discs hottest guitar, piano and rhythm work. Ya also gotta love the idea about the skirt.
While looking to "Find The Answer", the band slips into one hell of a blues groove. The kind that usually has me saying "this is my kind of stuff". Howling blues vocals from Elmo, scorching blues guitar riffs from Steve, hot harmonica chords from Lee, and downright right blues notes on the piano from Mike. Man, this IS my kind of stuff.
"One Handshake" is musically, and lyrically, the discs best work. The musicians are all at their peak, and Elmo's singing his heart out as he states truths such as: "One hand shake, don't make me your friend"; "One night of loving, don't mean it's gonna happen again"; "One friendly smile, ain't what it might be"; and more. Great phrases - great song.
"It Didn't Happen That Way", but the picture this song paints will have you thinking you're listening to it in a dimly lit, smoke filled jazz joint. On this lazy, jazzy number, Mike, Preston and Mike are collectively the perfect three piece combo on the piano, bass and sax. They're an excellent fit with Elmo's solid vocals.
As he prays out loud, the earnestness of his asking make it quite clear how serious Elmo is about wanting to shed an "Air Of Negativity". He obviously needs help and knows how and who to ask for it. The melancholy vocals and somber rhythm make this one sad song.
The last track and certainly one of the best, is the bonus track called "Ain't My Problem". This one's loaded with highlights. Several of those are the three different guitar leads by three different and very talented guitarists. Sean Carney starts it off, Steve Gerard takes it over and Nick Schnebelen closes it out - and does a hell of a job on the soulful vocals as well - all with his Trampled Under Foot siblings supplying the smooth and soft rhythm groove. Real good stuff.
Other tracks on "Words Are Like Bullets" include: "Uh Oh", "Bullets In The Barrell", "Silly Boy (To The Max)", and "Oscar's Safe At Bing's Place".
You can check out Steve and the guys at www.nationaldebonaires.com. There you'll be able to learn more about the band, pick up their discs and tell them the Blewzzman sent ya. Should you be interested in reading the review of their earlier award winning release just go to www.Mary4Music.com and click on the "Blewzzy" link.


Peter "Blewzzman" Lauro
Blues Editor @ www.Mary4Music.com




Lonnie Shields
"Keeper of the Blues"
Greater Planet Entertainment

By Peter "Blewzzman" Lauro, © October 2010
Having been on the road since the age of fifteen, having released four CDs prior to this one, and having been born and raised in the Delta and playing - in his earlier years - with the likes of great blues men such as Frank Frost and Sam Carr, somehow Lonnie Shields has managed to keep himself somewhat of a secret. With that being common in the music business - especially in the blues genre - Lonnie just kept at it. He recently released his fifth CD - "Keeper Of The Blues" - and from what I'm hearing, this secret's about to become common knowledge.
"Keeper Of The Blues" is a mix of eleven Gospel, soul and R&B fused blues songs that were all written or co-written by Lonnie Shields. On the recording Lonnie plays guitar & lead guitar and sings lead and backup vocals. He's joined by Billy Baltera on guitar and bottleneck slide guitar; Jimmy Pritchard on bass; Chris Sherlock on drums; Glenn McClelland on piano and organ; Jay Davidson on horn arrangements, tenor and baritone sax; Steve Jankowski on trumpet and trombone; and Carol Brooks & Michael Henegan on backup vocals.
The message in the title track is quite clear. Life's always going to have it's share of problems, misery, pain and stressful, depressing situations. But the way Lonnie sees it, there's someone who's always willing to take those obstacles from you - "The Keeper Of The Blues". How enlightening. Along with the soulfully sung inspirational lyrics, this one's highlighted by powerful rhythm from Jimmy & Chris on the bass and drums, and the amazing horn section of Jay & Steve.
I'm only on the second track, "Sleeping In My Bed", and it's quite obvious that the above mentioned rhythm and horn sections are going to be responsible for many tracks highlights. They're certainly at it again right here. To coin an old phrase made popular by American Bandstand, this one "had a great beat and is easy to dance to".
It's a "Shame, Shame, Shame" that all the music I listen to doesn't make me feel this good. This one had me shaking all my shakable parts. Once again, incredible rhythm with Jimmy at disc's best on bass, and more incredible horns with great tenor and trumpet solos. Add some excellent lead & rhythm guitar combos and wonderful vocal harmony between Lonnie & Carol and this is another winner.
As the title might suggest, "Dark Cloud" is pure low down and dirty blues.... the kind that floats this writer's boat. If the lyrics didn't paint a painful enough picture, the intensity in the emotional vocals will clearly tell you just how much Lonnie's hurtin' on this one. The guitar leads are scorching, the horns are piercing and the vocals are moving on what I feel is the disc's best track. It's songs like this I refer to as "Song Of The Year" worthy. Great stuff!
"I'm A Country Boy" features the band getting downright funky. And where there's funk there's always heavy rhythm. With everyone in a very comfortable groove, it's the profound, thumping sound coming from Jimmy's bass that leads the way on this one. More great dance music with catchy sing along type lyrics.
Other tracks on "The Keeper Of The Blues" include: "World Needs Some Healing", "Kayla Mae", "Broken Mirror", "Spilled Milk", "Whippin' The Devil" and "I Found A Feather".
To learn a bit more about Lonnie Shields, check him out at www.lonnieshields.com. There, you'll be able to purchase "Keeper Of The Blues" as well as his four other releases. And make sure you tell him that the Blewzzman said that when a secret's this good, it's just too hard to keep.


Peter "Blewzzman" Lauro
Blues Editor @ www.Mary4Music.com





Sugaray
"Blind Alley"

By Peter "Blewzzman" Lauro, © September 2010
Not having any particular band mates as a nucleus, I guess you could say that Sugaray's debut disc would qualify as a "solo" release. However, having twenty three other musicians by his side on "Blind Alley", makes calling this disc a "solo" effort a sure oxymoron.
Listening to a CD with such an abundance and variety of talent is usually an entertaining experience, but it sure creates havoc when it's time to mention them all. However, since I'm a firm believer in giving credit where credit is due, and since Sugaray did his part in lowering unemployment in the state of California, I'm going to give each and every one of them their recognition.
Joining vocalist Caron "Sugaray" Rayford on "Blind Alley" are: Teddy "Zig Zag" Andreadis, Phil Parlapiano, John "JT" Thomas and Jeff Paris on keyboards; Alvino Bennett, Gary Mallaber, Lavell Jones, Bryan Head and Patrick Caccia on drums; Jimmy Z on harmonica & sax; Allan Walker on sax; Gary Bivona on trumpet; Geoff Nudell on clarinet; Lou Castro, Hank Van Sickle, Ralph Carter and Tim Bogert on bass; Vince Tivadad on upright bass; Chuck Kavooras and Jim King on guitar; and Alicia Morgan, Francesca Capasso and Lisa Foreman on back up vocals.
In spite of the large supporting cast of fine musicians, "Blind Alley" is driven by intense vocals. Sugaray's Gospel influence can be heard throughout the disc and his deep, compelling and outstandingly soulful voice highlight every track. All those characteristics are even apparent on a short minute and a half track that doesn't even have any lyrics. It's a song called "Dark Was The Night, Cold Was The Ground" and it's dedicated to Sugaray's late mother. On this track, backed up by some incredible slide guitar from Chuck, you'll feel Sugaray's pain as he simply expresses it through howls and moans. Truly moving.
You'd expect some great guitar work on a B.B. cover and you'll certainly hear it from Chuck on this funked up version of "You Upset Me Baby". Of course, where there's funk, there's hot rhythm, and Lou, Bryan and Jeff are serving it up on bass drums and keyboards. It's only 40 seconds long but I promise you that in that short amount of a time you'll hear some very stirring vocals from Sugaray and Lisa on "I've Got to Move".
Feeling a need to let us know, on this track Sugaray explains "Why I Sing the Blues". As he states here, and as his bio will attest to as well, this blues man has paid his dues. Being one of the more traditional style of blues songs on the disc, it features straight up story telling lyrics from Sugaray, scorching guitar licks from Chuck and great horn and piano highlights from Allan, Gary and Phil.
Although it's been done by many, Sugaray's rendition of "Overnight Sensation" is one of the best I've heard. It's a snappy, jazzed up version highlighted with beautifully played piano and clarinet from Teddy and Geoff, tight rhythm from Vince and Patrick on the upright bass and drums, and well sung, really raspy, yet very articulate vocals. Excellent track.
Other tracks on "Blind Alley" include: "Nuthin' I Wouldn't Do (For A Woman Like You)", "Death Letter", "Blind Alley, "I Let Love Slip Through My Fingers" and "You Can't Win For Losing".
To learn more about the man with this amazing voice - Caron "Sugaray" Rayford - simply go to www.sugarayblues.com. From there you'll be able to pick up a copy of "Blind Alley" and, of course, tell Sugaray the Blewzzman sent ya.


Peter "Blewzzman" Lauro
Blues editor @ www.Mary4Music.com





Mark Robinson
"Quit Your Job - Play Guitar"
Blind Chihuahua Records

By Peter "Blewzzman" Lauro, © September 2010
Although he actually did quit his job to become a full time musician back in 2004, Mark Robinson was apparently quite the musician before deciding to even take that job he ultimately quit. Right out of college he moved to Chicago and played with the likes of Koko, Lonnie and Son - that's right, you know who I'm talking about. Back then he was a side man - now he's got his own side people. And a good group of them at that.
On "Quit Your Job - Play Guitar", his debut CD, Mark - on lead vocals, guitars, Dobro, banjo and lap steel - is joined by: Paul Griffith on drums and percussion; Dave Roe on bass; Randy Handley on keyboards; Johnny Neel on organ and Wurlitzer electric piano; Rick Mitchell & Dennis Taylor on sax; Steve Smart on trumpet and horn arrangements; Ben Graves on harmonica; and Tracy Nelson, Vickie Carrico, Lisa Young, Whit Hill, Kathy Hussey and Jim Burnett all on backup vocals. The disc contains 11 outstanding tracks of which most are original or co-written by Mark.
Here are just a few of my favorites:

On this particular track the rhythm is as furious as a "Runaway Train". Paul, on the drums and Dave, on the bass, are surely at discs best right here. Combine that with Mark's hard driving guitar playing and Ben's rippin' harp and you've got a real smoker
On the one sheet that accompanied the disc, Mark notes that since he was a kid, "Sleepwalk" has been one of his favorite songs. It's one of mine as well. This instrumental is a classic and one of the all time best slow dancing songs. In 1959 it was a number one hit for Santo and Johnny, and Mark does it as good as they. With the guys in the perfect groove behind him Mark just nails this "guitar song".
There's no question that "The Fixer" is my personal favorite. The song's one of the disc's bluesiest tracks and it addresses several of my favorite, however former vices - women, white powder and whiskey. This is one of those great listening songs. Just turn it up, close your eyes, sit back and enjoy the sinister lyrics, the slow and soulful vocals and backup vocals, the soothing beat and the scorching guitar licks. Then hit the replay button as many times as necessary.
Mark has a really clever way of coming on to someone else's woman. It's as easy as telling her that all smart women have a "Back Up Plan" and he'd be more than happy to be her back up man. As with most tracks, the backup vocals are a big part of the song and on this one it's Whit and Kathy doing an excellent job. This one's additionally highlighted by some good ol' N'awlins rhythm from Paul, Dave and Randy on the drums, bass and piano, and jazzy sax from Dennis.
The disc closes with Mark singing his heart out on "Try One More Time". The song had me thinking that it's about one of his actual life experiences. The emotional vocals were just too real and too intense to not be. Add in Johnny's heavenly sounding organ, the divine sounds of Rick and Steve's horns and the angelic harmony of Tracy and Vickie's backup vocals and you've got an absolutely beautifully and spiritually performed song.
Other tracks on "Quit Your Job - Play Guitar" are: "Poor Boy", "Payday Giveaway", "This Old Heart", "Memphis Won't Leave Me Alone", "Back In The Saddle", and "Know You'll Be Mine".
Mark Robinson has himself one hell of a debut disc here and if it should be heard by the right ears, he could possibly have himself a "Best New Artist Debut" nomination come the 2011 Blues Music Awards.
I'm highly recommending you visit Mark at www.markrobinsonguitar.com and look into how you too may one day be able to "Quit Your Job - Play Guitar", and buy the disc as well. Of course, you'll also tell him the Blewzzman sent ya.


Peter "Blewzzman" Lauro
Blues Editor @ www.Mary4Music.com





The Steve Wiggins Band
"Precious Cargo"
SteveWho? Entertainment

By Peter "Blewzzman" Lauro, © September 2010
Had I listened to this disc without knowing the bands name, then was asked to guess who they were, my answer would have been "The Fusion Masters". Their ability to combine rock, jazz, funk and soul into their style of play - while never straying far from the blues - is incomparable.
The band is actually called The Steve Wiggins Band and these masters of fusion are: Steve Wiggins on Yamaha Grand Piano, Hammond Organ and vocals (1 track), Lenwood Cherry Jr. on drums and vocals, Bruce Hebert on bass and vocals (2 tracks) and Waldo Tirado on saxophone. "Precious Cargo", which was recorded live at the Marina Civic Center in Panama, FL, also includes an additional studio track on which David Goldflies plays bass and Ted Shumate plays guitar.
The opening track is total musical mayhem. It's an instrumental original titled "Steve's Boogie", but by no means is Steve the only one boogieing. Oh yeah, he's running wild on the keyboards alright, but Wally's giving him a good chase on sax and the rhythm guys are in pursuit as well. Very good stuff.
Although the rockin's gone and the rollin's slowed down considerably, the groove is still there on James Taylor's low down and dirty "Steam Roller". These kind of songs are custom made for sultry sax leads and Wally's surely up to the task. With Bruce's soulful vocals and Steve's piano and organ bouncing, this is easily another of the discs best.
A piano and saxophone are staples - and in my opinion, essential - to a jazzy instrumental. That's exactly what "Roosterfish" is and the piano and saxophone certainly highlight this jazzy number.
"Dimples", a hot Hooker cover, features Steve on vocals but it's his hands that make this one happen. Backed by some smokin' rhythm from Lenwood on the drums and Bruce on the bass, it's his boogie piano that runs away with this one.
"My Last Tear" is my kind of blues. Gut wrenching, soulful vocals that you just don't here, you feel them as well; way down the end of the keyboard piano notes that give you goose bumps; commanding, yet slow and sultry sax blowin'; the intense vibrations of the Hammond Organ; and of course the pulsing rhythm. This is guitar-less blues at it's very best. It's songs like this that win "song of the year" awards.
Other tracks on "Precious Cargo" - the very best guitar-less music I've ever listened to - include: "Cold Shot", "Doin My Thing", "Black Cat Woman", "Watermelon Man", "Ain't No Sunshine" and "Doin' My Thing" (studio version).
Steve Wiggins does have three previous releases, but they were of the easy listening style of music. Therefore, I believe that "Precious Cargo" - his first venture into the blues - may make him eligible for a nod in the Best New Artist Debut category for a BMA. I also believe that if enough of the right people here it, it will get that nod.
To check Steve out, and to order a copy of "Precious Cargo", just go to www.stevenwiggins.com (Be sure to include the "n" in the url). Make sure you tell him you're there 'cause you heard what the Blewzzman had to say.


Peter "Blewzzman" Lauro
Blues Editor @ www.Mary4Music.com




Chuck Van Riper & Dave Thomas
"About The Blues"
Pitkethly Music

By Peter "Blewzzman" Lauro, © September 2010
"About The Blues" is the debut release by the duo of Chuck Van Riper & Dave Thomas. Although the band is a true duo, by no means would I consider this release a duet. You see, between them they play six instruments and sing as well. On guitar, bass, trumpet and vocals is Chuck and on guitar, piano and lead vocals is Dave, with the drum samples written by Chuck. On the project - a mix of electric and acoustic blues as well as a mix of blues styles - they're both responsible for all the original music.....and obviously lots of overdubbing.
It took me all of three notes of the opening track to realize I was going to like this disc. The song was "Free To Go" and those notes were from a scorching guitar riff that lasted the length of the track.
The title track is based on some poor soul's life that truly is all "About The Blues". It seems that the lyrics of blues songs were written from him being followed and having his life written about. Damn, that's sad. This one features great lead and harmony vocals with good guitar and piano work from Dave.
This one is a slow, soft and absolutely beautiful love song about a couple that are a "Perfect Fit". Dave's emotional and tender vocals make it sound as if he were singing the song to the love of his life. If you have someone in your life who is that perfect fit, make sure you let them know - as a matter of fact, play this song for them. Sensual guitar work is another of this tune's jewels.
There will come a time in all of our lives - despite admitting it or not - where we just "Can't Rock No More". You'll know it when you "can listen but - not take the floor" or when you "watch pretty girls shake it so nice, but joining them just ain't worth the price". Besides being very clever, the lyrics will one day be all too true. Great vocals and rhythm highlight this sing-along song.
"Please Don't Tell Me Now" is another of my many favorites. The tears Chuck's guitar is weeping and the melancholy lyrics so sadly and soulfully sung by Dave are - to use the words of a previous song title - a perfect fit. Great stuff!
On "I'll Follow You", the guys actually had this usually non acoustic liking listener enjoying what he was hearing. Dave's outstanding down home vocal style and Chuck's pickin' at the acoustic guitar strings have them sounding as good as any acoustic duo these ears have heard.
Other tracks on "About The Blues" include" "Do You Know Who You Are?", "Mexicali Blues", "Get Outta My Way", "One Last Time", "Here Today, Gone Tomorrow", "When We Get Together" and "Look What I Found".
Right about now you should be thinking you'd like to hear more from these guys. That's why you need to go to www.abouttheblues.com/ and let them know. Once you're there, also let them know the Blewzzman sent ya.


Peter "Blewzzman" Lauro
Blues Editor @ www.Mary4Music.com




Click Here To Return To The CD Review Index
Click Here For The Blues Portal
Click Here For The Indie Portal
Click Here To Visit Our Music Gift Shop


---
Want your CD reviewed?
Click HERE to email us for information.






*All logos and trademarks in this site are property of their respective owner.
Additional content © 1998-2011 Mary4Music.com. All Rights Reserved.