Blues CD Reviews 88


Red's Blues
"Broke Down In The Fast Lane"
Sherry & Ray Music
By Peter "Blewzzman" Lauro © October 2020

"Broke Down In The Fast Lane" is the third release for Sacramento, CA based Red's Blues. The band is fronted by the husband and wife team of Richard "RW" Grigsby on bass, vocals and harmonies and Beth Grigsby on vocals and harmonies. Filling things out are Doug Crumpacker on guitar, vocals and harmonica; and Tim Wilbur on drums, percussion and vocals. For this project, RW and Beth enlisted the help of some very recognizable special guests: Johnny Burgin on guitar; John Cocuzzi on piano; Rick Estrin on harmonica; Sid Morris on piano and organ; Kyle Rowland on guitar and harmonica; Kid Anderson on Wurlitzer and harmony vocals; and Grub Mitchel on piano and harmony vocals. The album contains eleven tracks of which ten are band originals and/or compilations.
The opening and title track - "Broke Down In The Fast Lane" (RW & B Grigsby) - is a tale about being in one of those "where in hell is a cop when you need one?" situations. As Beth says "I've never cared much for the CHP, but now I'm praying for the blue lights to rescue me". With horns blaring as cars whiz by and radiator fluid leaking and mixing with the rain, Beth's hoping for an angel with a tow bar and a chain. This slowed down shuffle features an appropriate chug-a-long type rhythm by RW and Tim; a melancholic harmonica and guitar vibe by Doug and Johnny B and somewhat of a lively - I think help is here kind of feeling - piano lead, by Sid.
Had this been the very next track it would have been somewhat of a segue. It's titled "Road Scholar" (RW Grigsby) and it's a song about musicians who spend too much time on the road working for too little pay. Sadly, I think I personally know a few dozen of them. Musically, it's an up-tempo shuffle featuring Tim spinning tales from the road, with hot tandem guitar leads by Johnny B and Doug, intertwined by more good piano highlights, this time by Grub.
Yet another fine piano presentation, by yet another fine pianist - this time it's Sid Morris - giving "Howlin' Winds" (Joe Turner) somewhat of a N'awlins Dixieland Jazz vibe. You know - that kind of wailing you hear while walking down Bourbon Street that ya just gotta follow till you find a bunch of people partying at the jook joint at the end of a courtyard. Yeah, that! Along with multi Blues Music Award winner Rick Estrin doin' some howlin' of his own on the harmonica and Beth sounding like she'd have been a force to be reckoned with back in the days of those sultry jazz lounge singers, this is indeed one of the disc's best.
Five songs in and I'm seeing several interesting patterns. Most importantly, it seems as if all the tracks feature killer piano leads - this one is again by Sid - and a lot of the songs have road themes.....go figure! This one's called "Jackknifed" (RW Grigsby & M Hummel). The truckin' rhythm is the perfect vehicle for this hard drivin' song about the perils that sometimes come with hard driving. Additionally, Mr. & Mrs Grigsby have the lead and harmony vocals in high gear and Johhny B is living up to that "Rockin' Johnny Burgin" moniker he's come to be known for.
As many times during this track that you might want to shout out "Wooly Bully" - and there will be several - don't! This one is titled "40 Years Of Trouble" (RW & B Grigsby) and musically, Sid's organ led rhythm is a bit reminiscent of that Sam The Sham And The Pharaohs classic and this time, with the lead and harmony vocals reversed it's Mrs and Mr. Grigsby belting out a fun filled, dance floor filler for sure.
I've already mentioned about how impressed I am with the many pianists (four) performing on this release but equally as impressive is the way the lead vocals get very effectively passed around as well. That said, "G.O.N.E." features another outstanding piano solo and this time it's at the hands of John Cocuzzi. It also features Doug C taking a song he wrote and running with it. In addition to a fine vocal deliverance his strummin' and pickin' give this one a cool country feel. Nice stuff!
So, this Grigsby's original has me thinking RW must be pretty hot stuff. As Beth tells it, the ladies are constantly telling her that her man is so fine. Although appreciative of the compliments, her take is "'Hand's Off' he's mine!" As a matter of fact, he's sounding mighty fine right here with some of his best work on what sounds to me like a stand up bass. That, along with John C laying down a polished jazz combo sound on the piano, sets just the right mood for Beth to do that sexy jazz singer thing she seems so comfortable with. Damn, she even closes it out with some stylish scat. Having been a jazz buff in my younger days, I'm loving this one.
Other tracks on "Broke Down In The Fast Lane" include: "Flim Flam Man" (RW Grigsby); "Sweet Karma" (RW & B Grigsby); "A Word About Gossip" (L Johnson & RW Grigsby); and "Say What!" (D Crumpacker). Not having their first two releases now has me wondering what I've missed out on.
To find out more about Red's Blues just go to their website - www.redsbluesband.com- and if you've not yet received a copy of "Broke Down In The Fast Lane" for airplay, you can email Beth at - bethgrigsby@comcast.net. As usual, when you contact Beth or the band, please tell them the Blewzzman sent you.


Peter "Blewzzman" Lauro
Blues Editor @ www.Mary4Music.com
2011 Keeping The Blues Alive Award Recipient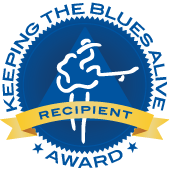 Shaun Murphy
"Flame Still Burns"
Vision Wall Records
By Peter "Blewzzman" Lauro © October 2020

If you were to type her name into the search bar at our website - www.mary4music.com - besides mine and my partner Mary's (and that would even be close) Shaun Murphy's name would pop up more than anyone else's. Going back exactly eleven years ago this month, this is the eighth of her CDs that we have had the pleasure of working with.
I've never been a fan of including a lot of what can be read inside the album's jacket or at an artist's website in my reviews, and if I were to do that with Shaun, you'd be reading for an hour or more before hearing anything about the CD. That said, I do want to briefly say that if you just read the top few names on the list of nearly one hundred people Shaun offers "thank you" to on the disc's liner notes, you'll see the likes of Bob & Nina Seger; Eric Clapton; Little Feat; Meatloaf; and Jack Pearson. Yeah, your going to want to read about all that.....but later.
Having worked with legends and music royalty in the past, Shaun Murphy repeatedly continues to work with nothing less than stellar musicians. For "Flame Still Burns" the impressive list of artists Shaun has chosen to back her up on vocals and tambourine are: Tom DelRossi on drums; John Marcus on bass; Kenne Cramer (co-producer) on guitar; Tommy Stillwell on guitar and vocal duet; Eric Robert on B3; and Kevin McKendree on piano. The disc offers fourteen outstanding tracks by recognizable names from various genres.
The disc opens with the smoker "Living In The Palace Of The King" or as Shaun says, "living in the palace of the kang". Written by Leon Russell, Don Nix and Donald Dunn and performed by scores, the song is more known to be associated with Freddie King. Damn! He just tore it up. That said, If there was ever a female artist who could do a rendition of a song of this caliber, by an artist of that caliber, and go punch for punch on it, it is Shaun Murphy. Likewise for Tommy Stillwell - killing the scorching guitar licks, a la Freddie; and the rest of the band for blowing out the powerful rhythm the track requires.
I may not have said it on all of my other reviews, but I know for sure that on at least a few, I've mentioned how much I'd love for Shaun to do a whole disc full of nothing but slow blues ballads. Sure, she nails it on anything she does, but on these kinda of tracks she makes the hairs on the back of my neck stand up. The song is "Sweet Little Angel" (Mae & Willie Thornton), and it's every bit as good as B.B.s version. Of course having not one, but two killer guitarists like Kenne Cramer and Tommy Stillwell swapping out on the scorching blues licks; not one, but two killer keyboardists like Eric Robert on the B3 organ and Kevin McKendree on the piano swapping leads; and Tom Delrossi and John Marcus laying down the perfect rhythm to keep it all together; had a lot to do with that.
On Gregg Allman's classic, it's a bit hard believing Shaun claiming "It's Not My Cross To Bear". With such an amazingly pain exuding, emotional and heartfelt vocal performance, she had me believing she was indeed bearing that cross. Having fourteen excellent tracks, being performed by seven world class musicians, it's tough to say that any one particular track could be the best, but I'm putting the tag on this one. It certainly wasn't a competition but if it were, the tandem guitar leads Kenne and Tommy are blowing out would equal that duel in the 1986 move "Crossroads". On top of all that there's Grammy Award winner Kevin McKendree doing his usual masterful thing on piano and one of the best three piece rhythm sections I've seen assembled in a very long time with Eric Robert (B3), Tom DelRossi (drums) and John Marcus (Bass). Kudos to Shaun and co-producer TC Davis for their impeccable band assembling skills.
Co-written by her old boss, "Old Love" (Eric Clapton, Robert Cray) is a song I'm sure Shaun Murphy and Eric Clapton performed many times together and surely a performance I would have loved to have seen. However, hearing this rendition, with Shaun sounding absolutely angelic doing her own backup vocals, is certainly pleasing.
Oh yeah! C'mon everybody.....Doooo, do, do, do..... do, do, do..... do, do, do..... do do do..... do, do doooo..... do, do do.....do, do, do.....do do doooo. If by two seconds into "Soul Shake" (Margaret Lewis, Mira Ann Smith) you aren't loudly singing along and spasmodically shaking your body, you really should call a doctor. Man, there is smoking and then there is SMOKING! and on this one, Shaun and the guys - especially Kevin - are SMOKING. Part of the song's lyrics include "have a ball the whole day long" and that's exactly what's going on all song long. Shaun and Tommy are on fire as a duet, Kevin's doing his damndest to make you wanna say "Jerry Lee who?" and calling the rhythm profound would be mildly stated. OMG!
Simply because this is a killer blues CD, it would be an injustice to not say a few words about a song written by a man who once proclaimed "I am the blues". That man is Willie Dixon and the song is "I Can't Quit You". It's done like you'd expect of Willie Dixon song to be done, with Shaun vocally belting the hell out of some slow blues and the guys all belting out some killer slow blues riffs. Real good stuff!
So there were songs to sing-a-long with; songs to dance to; with the likes of Kenne and Tommy going at it, there were songs for the air guitarists; there were certainly songs for the table top keyboardists as well; and now we have "Cry For Me Baby" (Melvin London) - a song for the wanna be drummers to go to town on. Why not? That's what Tom's doing!
With most, if not all, of this ensemble living in Nashville, ya gotta know they'd be up to the task of covering a country song - and if yer gonna do it, you might as well do it with a great one. Closing out the disc is the band's excellent version of Charlie Rich's "Don't Put No Headstone On My Grave". Saying this bunch could probably do hip-hop and have me like it, you know they nailed it.
Other songs on another Shaun Murphy must have CD include: "Love Me Like A Man" (Chris Smither); "Am I Losing You?" (Earl & Ernest Cate); "Little By Little" (Melvin London); "Stay With Me" (Jerry Ragovoy, George Weiss); "Ain't Got No Money" (Frankie Miller); and "Man Sized Job" (Denise LaSalle).
As mentioned earlier in this review, if you'd like to know a whole lot more about Shaun Murphy just go to her website - www.shaunmurphyband.com. Additionally, if you've not yet received a copy of "Flame Still Burns" for airplay, it can be uploaded at Airplay Direct or you can email T. C. Davis at loroad7@yahoo.com. Be it Shaun or T. C. you contact, please tell them their good friend the Blewzzman sent you.


Peter "Blewzzman" Lauro
Blues Editor @ www.Mary4Music.com
2011 Keeping The Blues Alive Award Recipient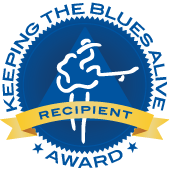 J.T. Lauritsen & The Buckshot Hunters
"Blue Eyed Soul Vol. 2"
Hunters Records
By Peter "Blewzzman" Lauro © October 2020

A little over two years ago when I reviewed "Blue Eyed Soul Vol. 1" by J.T. Lauritsen & The Buckshot Hunters, I closed out my review by saying..... "Aside from the music, I also found the words "Volume 1" in the albums title to be quite exciting. That can only mean one thing - there will be some more "Blue Eyed Soul" in our futures. Bring it on J. T.".....and here we have - "Blue Eyed Soul Vol. 2".
So when you think of cities synonymous with soul music, Detroit, MI; Memphis, TN, Philadelphia, PA; and even Chicago, IL, and New Orleans, LA pop into mind. Likewise, when you think of male bands synonymous with soul blues, Bobby Rush and his Soul Revue; The Johnny Rawls Band; Wee Willie Walker, & The Anthony Paule Soul Orchestra; and countless others come to mind. That said, although I'm not quite ready to toss Lillestrøm, Norway and The Buckshot Hunters into this mix of cities and artists, J.T. and the guys certainly have soul in their souls.
Along with J.T. Lauritsen on vocals, accordion, harmonica and Hammond organ, the Buckshot Hunters are: Arnfinn Tørrisen on guitars; John Grimsby on drums and percussion; Ian Fredrick Johannessen on guitars; and Morten Nordskaug on bass and background vocals. For Volume 2 of this series, special guests include: Bill Troiani and Hans Cato Kristiansen on vocals; Victor Wainwright on piano; Mike Zito on guitar; Børge-Are S. Halvorsen on baritone and tenor sax; and Jens Petter Antonsen on trumpet and trombone. Of the disc's eleven tracks, nine are J.T. originals and/or compilations.
The disc opens with a track titled "Blues Never Feel That Bad" and it's an ideal blend of blues, funk and soul. With a lot of support from the horn section, the sticks in the hands of Jon are responsible for a powerful and funked up rhythm - and during the recording session someone may have hollered out "more cowbell".....because Jon listened! Blues wise, Ian and Arnfinn - with their back and forth solos - have that under control; then there's the soul, which exudes from J.T.'s vocals as he philosophically explains that as bad as things get there's a way to work it all out - in a nutshell, "the blues never, ever feel that bad".
When I saw this song on the track listing, I just couldn't wait to here this rendition. As a teenager, back in sixties, it was one of my favorite R&B songs, and I was overly curious as to if the Buckshot Hunters could do justice to it like Bobby Blue Bland, O.V. Wright, The Staple Singers, and so many other great soul artists have. That said, just telling you there was a smile on my face from start to finish pretty much clears that up. The song is Don Robey's classic, "You're Gonna Make Me Cry", and Bobby Bland was the first to record it, in 1964. With the band right where they're supposed to be on a song like this - settled into a perfectly smooth rhythm - J.T. (lead) and guest vocalist Hans Cato Kristiansen (harmony) are totally nailing the vocals. Wow! Wow! Wow!
It's Friday night and J.T. is looking for a hottie to fill the passenger seat of his '69 Mustang for a "Friday Night Ride". More good rhythm and percussion out of Jon and Morten with more super support from Børge-Are and Jens Petter on the horns; and killer piano leads by multi Blues Music Award winner Victor Wainwright. Real good stuff!
One of the disc's smokers is a track called "Like You Do", and I don't believe that it's a coincidence that Mike Zito, kicking ass on an extended mid song guitar solo, had a lot to do with that. Other highlights include outstanding vocal performances by J.T. (lead) and guest vocalist Billy Troiani (harmony); the usual outstanding rhythm; and a second, track ending killer guitar solo, this time by Arnfinn
"I'll Carry The Key" (Monika Nordli) is another excellent track. It features tremendous bass lines by Morten; and head Buckshot Hunter, J.T., not only doing a fabulous job on the vocals but showcasing his harmonica and accordion skills as well. .
Saving the best for last, J.T. is indeed at his vocal best on a tender, heartwarming ballad. It's titled "Woman In My Life" and on it J.T. sings his heart out as he pays tribute to this obviously worthy woman. Songs like these are the ones you hear and they make you feel so good that you just hope they were written from a real life experience. Knowing J.T and his wife Marion, I honestly believe this was. Beautifully said and done J.T.
Other tracks on the second of what I'm hoping will be a long running series of volumes - "Blue Eyed Soul Vol. 2" include: "Hold You One More Time"; "Don't Want To Lose You Now"; "Going Back Home"; "You'd Better Come Home"; and "Southbound".
If you haven't yet received a copy of "Blue Eyed Soul Volume 2" for airplay, want to purchase a copy for yourself, or want to learn more about J. T. Lauritsen And The Buckshot Hunters, please contact them at www.jtlauritsen.com. As usual, please tell them their buddy the Blewzzman sent you.


Peter "Blewzzman" Lauro
Blues Editor @ www.Mary4Music.com
2011 Keeping The Blues Alive Award Recipient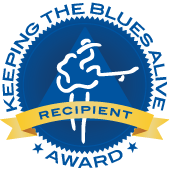 John Nemeth
"Stronger Than Strong"
Nola Blue Records
Release Date: October 16, 2020
Publicity: Blind Raccoon
By Peter "Blewzzman" Lauro © October 2020

"Stronger Than Strong" is John Nemeth's tenth release and with it arguably being one of his best of the ten, it could have also been titled Stronger Than Ever. The disc contains twelve new tracks, with ten being penned by John.
Joining John Nemeth, on vocals and harmonica, are The Blue Dreamers: Danny Banks on drums and backing vocals; Matthew Wilson on bass, guitar and backing vocals; Jon Hay on guitar and backing vocals; and Adam Hill on tambourine. Notes on the one sheet refer to the band as "seasoned young guns" which almost sounds contradictory.....until you hear them. They may be young, but "seasoned" is indeed a perfect description.
The rhythm section of Danny Banks and Matthew Wilson is one that will shine throughout the disc. With that in mind, the rhythm heavy "Fountain Of A Man" - with some very aggressive help from Jon on guitar - is where they'll shine their brightest. About midway through the track is where the fireworks really kick in. After about a minute long howlin' harmonica outburst from the boss, Danny - before being joined by Jon's minute of mayhem on the guitar - absolutely sets the drums on fire. Earlier I said something about the words seasoned and young not necessarily working together because 'seasoned' is more appropriately used with the word 'veteran'. Then I followed that with - until you hear them. Right here is where you will most certainly hear that group of "seasoned young guns". Killer stuff!
Those of you who may be unfamiliar with Jon Hay will get a real good taste of the young man's killer guitar skills on this smoker called "Throw Me In The Water". I remember being blown away by him about a year-and-a-half ago when, while vacationing with his family in Florida, he showed up at a local jam I happened to be hosting. Leaving no doubt in anyone's mind about his future success, his name was the buzz of the night. Not to be undone, banging out some of the disc's most powerful rhythm, Danny and Matthew are on top of their game right here as well, on the drums and bass. Having seen how much proud bandleader John Nemeth enjoys showing off his talented young bandmates at live shows, I know he had no problem at all with me keying in on them right here. That said, he is right there belting the hell out of the vocals.
Had John been singing about The Rum Boogie, B.B. King's, Blues City Cafe', Alfred's or Jerry Lee's, "Bars" would have certainly been a real cool song. However, he's not! Instead, he's sadly singing about the bars on the windows to keep us safe and the bars on the doors till we do our time. A sigh of distress? Perhaps we can ask that leader who has his hand up someone's dress. A well done narrative with some very soulful sarcasm.
"I Can See Your Love Light Shine" is definitely for the movers and the shakers - of which I literally was one. Yep, this one even had the booty of the Blewzz in motion. Between John's outstanding lead, and the very melodic accompanying backing vocals from the guys, this one was not only one of the disc's best sung songs but with its crazy good rhythm and smoking guitar leads, one of the best of the lot, as well. At just three-and-a-quarter minutes long, I could have take three times that.
I guess even at the young age of eleven I was a sucker for a beautiful ballad, because I remember being crazy about this song. It's a wonderful love song titled "Guess Who" and I'm sure that any fan of fifties R&B will remember it. The song was written by Jo Ann Belvin as a love letter to her singer, songwriter, pianist husband - the late Jesse Belvin. Before getting killed in a car crash at the sickeningly young age of twenty-seven, Jesse had a big hit with the song. John and The Blue Dreamers do such a fabulous job on this rendition that I'm sure it would put a smile on both Jesse and Jo Ann's faces. Do yourselves a favor - while you're waiting for your pre-ordered copy of "Stronger Than Strong" to arrive, go to Youtube and give the original a listen. That will make hearing this one a bit more special.
With The Blue Dreamers grooving in an old school R&B vibe behind him John seems to be having a lot of fun singing "She's My Punisher". Using the playful chorus line of "life with little loving", he tells a tale of being in an obvious unrewarding relationship. That said, his credibility diminishes somewhat as he doesn't seem to be too upset with "coming home for more". With his very melodic vocals and several impressive harp leans, John absolutely shines on this one.
Other tracks on this excellent album include: "Come And Take It"; "Sometimes" (Robey); "Chain Breaker"; "Deprivin' A Love"; "Work For Love" ; and "Sweep The Shack".
To find out more about John Nemeth just go to - www.johnnemeth.com - and should you have not yet received your copy of "Stronger Than Strong" for airplay, just contact Betsie Brown at www.blindraccoon.com. Wherever you go and whomever you talk to, please tell them that their friend the Blewzzman sent you.


Peter "Blewzzman" Lauro
Blues Editor @ www.Mary4Music.com
2011 Keeping The Blues Alive Award Recipient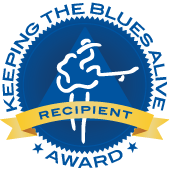 Click Here To Return To The CD Review Index
Click Here For The Blues Portal
Click Here For The Indie Portal
Click Here To Visit Our Music Gift Shop


---
Want your CD reviewed?
Click HERE to email us for information.






*All logos and trademarks in this site are property of their respective owner.
Additional content © 1998-2022 Mary4Music.com. All Rights Reserved.