| | |
| --- | --- |
| Mary4Music.com | |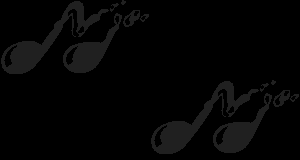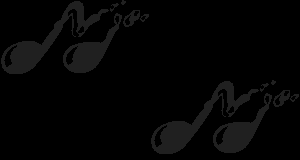 Mary4Music.com Music Shop

Check Out Some of Our Other Jewelry!

Click on the Image




Some of the notes and comments we've received regarding our store items and service...



Hiya, I just recieved my order and am absolutely delighted with it! Thank you for your excellent service i cant believe i received it so quickly considering the distance it had to come. I look forward to visiting your shop again. With Thanks, Jayne (Jewelry)


Thank you!! I saw this item in a catalog for $30---less with you even with S&H!!! CRYSTAL (Wooden Puzzle Box)


Everything arrived fine and she loved her gift so thanks so much for your patience and getting everything here on time. I really appreciate it and perhaps I'll purchase something again in the not too distant future! All the best! Doug (JD Jewelry)


The necklace came in the mail on Friday and it is adorable. I love it and I know my 15 y.o. daughter will. I can hardly wait until Christmas to give it to her. Thank you! Madonna (JD Jewelry)


I ordered your keyboard puzzle box and was so delighted with how lovely it was. I just placed a second order for the guitar puzzle box now. You have wonderful service, and your workmanship is exceptional. Thanks so much for the great products! Abby (Wooden Puzzle Box)


Morning, just received the record adapter necklace, gotta love it! Perfect timing for the Christmas stocking. Thanks again, great service, great product. Wayne (JD Jewelry)


Got the necklace...it's exactly what I wanted. Thanks for getting it to me so fast! Erin (JD Jewelry)


Dear Mary, I just love my 45 rpm adapter necklace. It has become quite a conversation piece. The young kids think it is symbol of something weird. I just tell them it is a symbol of simpler times. The older folks have to think about what it is as it looks so familiar and smile when they remember. Thanks so much for selling this product. It took a long time to find one and it makes me sooo happy. Windy (JD Jewelry)


Hi, Got my charm today, thanks for the excellent service. Angie


Hello Mary, Just wanted to tell you I purchased a 45 RPM Adapter Necklace and I recieved it on yesterday and I loved it!! I can not wait until I purchase other items from your collection. I did not expect the order to return so soon, I am very pleased. Thank you so much. Pamela (JD Jewelry)


Dear Mary, I just received the piano puzzle box today. The box is beautiful with the different colors of wood and fun because it is a little puzzle. I know my grandson will love it, and I hope he finds something special to put inside! Thank you for your assistance and prompt shipping of this order! Sincerely, Benson (Wooden Puzzle Box)


THANK YOU! THANK YOU! THANK YOU! I LOVE IT. And I am pretty sure my grandson will too. I got this Priority Mail, but I only paid for Ground Delivery. Do I owe you more money? Shirley


Thanks so much for the quick shipping. Hadn't expected to recieve this before Christmas but it arrived in time for Chriatmas Eve. Karen (JD Jewelry)


Hello Mary, I got the guitar necklace today, and it's absolutely great~!!! As you wrote, it is by far the best one I've come across. Thank you very much and will visit your Web site again! Cheers (JD Jewelry)


Hi, Mary, The necklaces arrived Wednesday and they are just beautiful! Thank you for your quick service! Take care, Jane (JD Jewelry)

Use the links in the upper left hand side to start shopping!




Questions about our Shop? Click the Email link below to send us email.



Copyright ©1998-2020 Mary4Music.com. All Rights Reserved.