| | |
| --- | --- |
| Mary4Music.com | |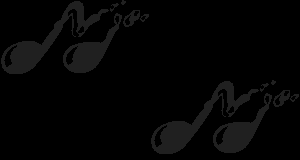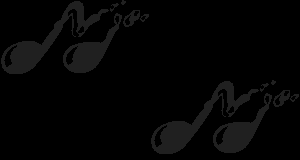 Interview with Mr. Sipp

by Janet Hansen - March, 2014





The Mississippi Blues Child, Mr. Sipp

The 2014 winner of the International Blues Challenge is a cat known simply as Mr. Sipp. Winning the IBC, an international competition comprised of blues acts from across the globe, is a huge deal. Huge! Great stuff is made available to those who bring the best they've got to Memphis every year where thousands of people gather along Beale Street to hear the best artists from every region of the country, and many others from far off lands.

Mr. Sipp, as you might imagine, is from Mississippi -- McComb to be exact -- deep in the heart of the blues scene, the very soil this treasured art form was born from so many years ago. His birth name is Castro Coleman, but his stage name lends an air of hipness early blues legends, and some contemporary artists carry forth as part of the genre's tradition.

The IBC magically opens doors that were previously blocked or locked while other opportunities previously unknown to many begin to emerge with definite possibility. Shortly after winning the IBC, we were in touch with Mr. Sipp and his people to find out more about him. In his own words, this is what he has to say.

Congratulations on winning the 2014 IBC! That's a great accomplishment. Is this your first time competing at the IBC?

2013 was my first year where I was a finalist.

What doors are opening due to winning the IBC?

Winning the IBC has opened doors to venues as well as festivals that I may not have come in contact with. I have met so many wonderful people as well that have been willing to help me and my team.

Your bio indicates you have 125 credits to your name. Fill us in one what some of those credits are.

I have been a Malaco Session recording artist and Blackberry recording artist since 2005. I have played on several national recordings for The Williams Brothers, Bryan Courtney Wilson and others.

You've indicated you have appeared on 50 different recordings. Which of those recordings are Grammy nominees and tell us a little about those recordings.

The most recent would be from 2009 Bryan Courtney Wilson's album, Just Love, the song "All I Need" stayed on the Billboard Charts for over 96 weeks.

You've recently made a switch from the gospel genre to the blues it appears. Tell us what caused you to make the switch.

I wanted to do something different as well as be one of the young artist that contributed and preserved the heritage of the blues.

Your bio indicates you've been cast in an upcoming James Brown movie. What role are you playing, and how did this come about?

I had a very big role in the move but I opted out to be able to participate in the IBC this year. I play Les Buie which was James Brown's first guitar player. A friend told me about the auditions and we went and myself and Kim did all the paperwork and it went from there.

You've been playing guitar for three decades. Are you a self-taught guitarist completely? Fill us in on how you're playing has evolved over the past thirty years.

Yes I am completely self-taught. I have evolved several ways over the last 30 years. Having the opportunity to play with so many other artist with different styles of music as well as hard work and dedication makes it better. You should get better with age.

Tell us what inspired you to begin playing guitar at such an early age.

Music runs in my family. Growing up as a toddler with Mom and Dad both in groups just struck an interest in me and it stuck. I am carrying on the musical tradition in my family through my kids as well.

What other instruments do you play?

Oh my goodness, I can play almost everything. Bass, keyboard, organ, drums, harmonica and on...

Which song or songs do you first remember hearing that made you fall in love with music?

The first songs that I can remember that really stuck with me are all by B B King which is one inspiration.
Sell My Monkey
Sweet Sixteen
The Thrill is Gone

Do keep your ear to the ground about Mr. Sipp and what is developing in his career. He seems to have an exceptional ability to make things happen, and winning the IBC will surely magnify all the effort he is making to stand above the crowd.

Hats off to Mr. Sipp!



----------------------------------------------



2014 marks the 30th year of Janet Hansen's career as a music marketing specialist. With three Grammy award-winning campaigns to her credit, Hansen has also contributed to the legacy of two of history's most popular songs. "Classical Gas" by Mason Williams is the most-broadcast instrumental tune in history; and "Louie Louie" by The Fabulous Wailers is the most-recorded rock song in history. You can read her commentary on the music business at https://scout66com.wordpress.com/ and contact her at conbriopr@mail.com.



Top of Page





Copyright 1998-2015 Mary4Music.com. All Rights Reserved.