Blues CD Reviews 88


Peter Poirier
"Empty Arms"
'59Records
By Peter "Blewzzman" Lauro © December 2020

Peter Poirier is not one of the countless musicians who have been a part of Roomful Of Blues, but with the way he has that vintage Roomful groove down pat, he sure sounds like he could have been. Of course, assembling a band of extraordinary musicians - some of who have a connection not only to Roomful but to Duke Robillard, as well - also has a lot to do with that.
On "Empty Arms", his debut release, Peter Poirier - on guitar and lead vocals - is joined by: Brad Hallen on acoustic and electric bass; Mark Teixeira on drums; Matt McCabe on piano; and Mark Earley on alto, tenor, baritone sax and horn arrangements. The discs ten tracks are all Peter Poirier renditions of very recognizable classics from some of the genres very recognizable giants.
If your mission statement is old school 1950's blues and R&B, you can't ever go wrong opening with a B. B. King song and Peters choice - an excellent one indeed - was going with the 1957 classic, "Bad Luck" (B.B. King, J. Josea). From a personal standpoint, although songs like this are what floats my blues boat, I find that they're tough to write about, while listening. Sitting back in my chair with: my feet tappin'; my hands tappin' my knees; and my head bobbing from side to side; is not very conducive to typing. That said, I have a wonderful solution - just keep hitting replay. With a melodic and soothing voice like Peter's and the band being in one of those "lock the door and throw away the key" grooves, I can do this all day long.
Another song recorded by B. B. King - and just about every successful, aspiring and wannabe bluesman, and some women, as well - is Sleepy John Estes' 1938 classic "Someday Baby" (J. Estes, H. Nixon). Although Peter's vocal mastery is pretty much front and center on all of the songs, this track features a few very nice musical standouts. Mark T. and Brad, on drums and bass, are in one of those rhythm grooves so common for them but yet so dynamite for us; Matt's having a good ol' time laying down something between Dixieland and barrelhouse on piano; and Peter's guitar leads speak volumes for his love and mastery of these vintage blues.
So, when you're talking fifties blues, sooner rather than later, the name Willie Dixon will inevitably pop up. Here it does so in the form of his "I Cry For You". Not remembering the song, I'll admit to deviating to Youtube for a quick listen and having done that, I'm quite impressed with how - more so than with the others - Peter and the guys made this one their own. Nice job!
Being the maestro that he is, Peter Poirier hasn't once displayed a need to "shred", "bend" or "scorch" as a means to impress. Now don't get me wrong, all of that is fine but smooth rules on this type of material. That said, he is totally tearing it up on "I'm Tore Up" (I. Turner, R. Bass). With Mark Earley blowing out some of his hottest sax leads; the rest of the rhythm section being their usual magnificent selves; and Peter being at disc's best on guitar and vocals; this is hands down my favorite track of the lot. Great stuff!
The disc closes out with an instrumental track written by the "Texas Cannonball" but it's not your typical scorching Texas blues so familiar to Mr. Freddie King. With a Latin vibe, "Heads Up" (F. King, S. Thompson) is a very well done dance floor filling, rhythm fueled rumba.
Other tracks on this excellent debut release include: "No More Alcohol" (J. Liggins); "I Wonder Why" (B.B. King, J. Josea); "And Like That" (B.B. King); "Empty Arms" (J. Young); and "You Know That You Love Me" (S.Thompson, F. King).
By the way, on a project with so many common denominators, there's one more worthy of mention and that's producer Jack Gauthier. In addition to doing an amazing job here, Jack's also responsible for some fabulous production work with the Knickerbocker All-Stars, an act that many of these musicians - and myself as well - have also had the pleasure of working with on several occasions.
For more information on Peter Poirier, and to take my advice and get yourself a copy of "Empty Arms", just go to - www.peterpoirier.com. While you're there, please tell him the Blewzzman sent you.


Peter "Blewzzman" Lauro
Blues Editor @ www.Mary4Music.com
2011 Keeping The Blues Alive Award Recipient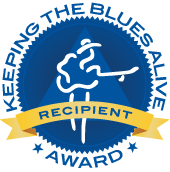 David Rotundo Band
"So Much Trouble"
Dreams We Share
Publicity: Blind Raccoon
By Peter "Blewzzman" Lauro © November 2020

There is a paragraph in David Rotundo's biography that I just have to share with you all. Ironically, as impressive as it sounds, it was the last four little words that blew me away. Here ya go.....
"Throughout his career, David has performed with many musical greats including Lee Oskar; the legendary Jack de Keyzer Band; Ronnie Hawkins; Willie "Big Eyes" Smith; Madagascar Slim; Mel Brown; Jeff Healey; Johnny & Edgar Winter; Finis Tasby; James Cotton; Magic Slim & The Teardrops; Elvis Costello; Shakura S'Aida; and members of the Downchild Blues Band.... (get ready for it).... to name a few." WHAT? If that list, which contains a whole lot of legends, is just a few - then I'm in awe.
"So Much Trouble", which contains all original music, is David's fifth release. For the project, David - on lead vocals, harmonica, guitar and group voices - is joined by: Milky Burgess, Skylar Mehal and Desmond Brown on guitar; Ron Weinstein on organ and piano; Ed Weber on piano; Andrew Cloutier on drums and group voices; Dean Schmidt on bass; Darian Asplund on saxophone; Phillip Peterson on cello; Joseph Ravi Albright on tabla; Denali Williams on percussion; Thor Dietrichson and Ernesto Pediangco on congas; Annie Jantzer on background vocals; and Lee Oskar (the albums producer), Eric Yager; Chris Weortink; Nick Foster; Timothy Hill; Julia Vega; Brian Madsen; and Ginger Woo on group voices.
No pun intended but "She's Dynamite" definitely starts things off with a bang. Right out of the gate David starts out with a scorching harp intro that's followed by Andrew getting the rhythm up to top speed with some furious drum work. Then just as it appears the track has peaked musically, Ron jumps in with a monster organ lead letting you know it hadn't but is now. Wow!
Although "I Must Be Crazy" indeed is, I'm reluctant to call it slow blues. That said, I'm going with slow blues on steroids. Reason being is everything about it is ridiculously powerful. Yeah, the rhythm guys are in somewhat of a slow groove but by no means are they laid back; that organ heartbeat so familiar to slow blues has my heart approaching palpitations; both Milky's lead guitar and David's harmonica licks are gruelingly gutsy; and with the level of passion and emotion that David reaches on the vocals he truly is crazy.....crazy good that is. If I were still a nominator, I'd be crazy if I left this off of my song of the year selection.
I'm guessing that it was at least six or more months back when David wrote "Hard Times Coming" because had it been more recent I'm thinking he may have titled it "Hard Times Are Here". That said, he sure did call it right. Everything from his sullenly sung melancholy lyrics to his moody acoustic guitar pickin' and harp leads, are absolutely masterful.
Referring to the title track - "So Much Trouble" - one sheet writer Rick J Bowen nailed it when he said it was "reminiscent of a Pink Floyd anthem." Making that happen is the combination of sometimes powerful, sometimes finessed and all times heartfelt and soulful lead, background and group vocals by David, Annie and Lee; and a most amazing crescendo building mission the band is on.
Vocally, the bar stays set very high on a track titled "Too Blue". If you've ever wondered if a song could sound like a hymn and yet sound sexy as well, expect this ballad to answer that question. With David, Annie and Lee creating a harmonic background hum while David and Annie deeply and angelically trade vocal leads, this is another masterfully sung song. Oh yeah, then there's the music: with Dean's rich bass lines leading the tranquil rhythm, David's soothing harp leads and Milky's contrasting, stinging guitar leads it's another masterfully performed track as well.
Regardless of which bar he's doing it at - and there are a few; or whom he's doing it with - and there are many; in order to drink things off of his mind, David's going to have to "Drink Overtime". Lyrically and vocally it's a fun filled tryst but musically: with the harmonica wailing; the saxophone squalling; the organ flailing; and the rhythm bellowing; it's as serious as a heart attack.
Back in the day this may very well have been referred to as trippin' music but for the sake of political correctness and family reading, I'll just call "Long Road" a trance inducing track. Just sit back and let this gumbo of musical instruments and mystical voices carry you away. For the record, what you will be hearing is a plethora of world music at the hands of; Denalli (percussion); Thor and Ernesto (congas); Joseph (tabla); Phillip (cello); Dean (bass); Andrew (drums); Dobro (Milky); and a choir of many.
Other tracks on "So Much Trouble", what I'm thinking is going to be quite the hit, include: "Funky Side of Town"; "That Thing Called Love"; "Trying To Find It"; "Foolish Love"; and "Trouble In Mind".
To find out more about the David Rotundo Band just go to David's website - www.davidrotundo.com - and if you haven't yet received your copy of "So Much Trouble" for airplay, just contact Betsie Brown at www.blindraccoon.com. Wherever you go and whomever you talk to, please tell them the Blewzzman sent you.


Peter "Blewzzman" Lauro
Blues Editor @ www.Mary4Music.com
2011 Keeping The Blues Alive Award Recipient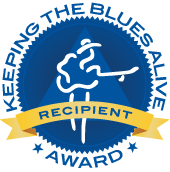 Peter Veteska & Blues Train
"Grass Ain't Greener On The Other Side"
Self Released
Publicity: Blind Raccoon
By Peter "Blewzzman" Lauro © November 2020

Earlier in the year, Peter Veteska took the Peter V Blues Train into the shop for a tune-up and overhaul. After a minor name adjustment and a few major moving parts being replaced, the 2020 model of Peter Veteska & Blues Train is ready to roll.
The only original band member staying onboard with bandleader, songwriter, guitarist and vocalist Peter Veteska is his longtime friend and band mate, drummer Alex D'Agnese. Rounding things out is bassist, Coo Mo Jee. For its first trip out of the station, the Blues Train will have several special guests on board: Jeff Levine on B3 and piano; Mikey Junior on vocals and harmonica; Jen Barnes on vocals; Roger Girke on guitar; and Chuck Hearne on bass. Of the ten tracks on "Grass Ain't Greener On The Other Side", Peter's fifth release, six are his originals.
There's absolutely no need for a train whistle when you've got Mikey Junior blowin' harp, and immediately out of the gate he makes his presence known with a killer opening run that sets up the smoker titled "Am I Wrong Pretty Baby". Additionally - with what I'm already assuming is going to be an all disc long situation: Alex and Coo Mo are laying down an immense rhythm; Peter's belting out some real deal blues both vocally and on his guitar; and as Mikey did at the opening, Jeff closes out the last ninety seconds of the track with monster B3 highlights. A most impressive opening track.
I don't think the bar could be set any higher than where Dinah Washington and Brook Benton placed it back in 1960 when they recorded "Baby You've Got What It Takes" (C. Otis/M. Stein). That said, Jen Barnes (a force of her own on the NJ music scene) and Peter Veteska more than have what it takes to handle the saucy banter and do this classic justice. Musically - Jeff (organ), Alex (drums) and this time Chuck on the bass and Peter did take this rendition to a whole other level.
One of the goals Peter Veteska set out to achieve with this release was to ease away from some of the jazz/funk/blues blends and settle into a more purer blues vibe. Helping that happen is a laid back, down home, foot tapping acoustic number called "I've Been Missing You". With the rhythm guys laying back in a lazy groove (the first and only time you'll hear me say that), the precision pickin' Peter's doing on the acoustic guitar; the soft tickling Jeff is doing to the ivories; and the easy-going way in which Mikey's blowin' his harp (another thing you'll rarely hear); this one came perfectly together.
"You Give Me Loving" is a smoking shuffle featuring everyone in total jam mode. Between it's opening and mid song extended musical runs, the track kind of takes on the feel of an instrumental. With the rhythm guys doing their usual blazing thing, during both of those runs Peter lays down several wicked blues guitar leads and Jeff validates that part of his resume where he lists Joe Cocker, Hall & Oates, Clarence Clemmons and the Chamber Brothers as former employees with several amazing organ leads. Easily one of the disc's best.
Hmmmmm, is Peter Veteska hoping to see his name up in lights on Atlantic City Casino Marquees like Frank Sinatra did on those in Vegas? Whether that happens or not, I was very impressed with his crooning on this rendition of Old Blue Eyes' "Learning the Blues" (D. Silvers). Loving Sinatra and loving these fifties style blues songs made loving this one quite easy. Kudos, Pete.
Sticking with songs from the fifties, next up is an updated version of "Heartbreaker" (A. Ertegun), a song that Ray Charles had a hit with back in the day. For this track, Peter brought in another good friend from the area to spar with. That said, hearing him and Roger Girke going toe to toe on the vocals and trading barbs on guitar licks was indeed a listening pleasure.
Other tracks on "Grass Ain't Greener On The Other Side" include: "Running Like A Dog"; "Thinking And Drinking"; "You Don't Love Me" (W. Cobbs); and the rockin' title track "Grass Ain't Greener On The Other Side".
To find out more about Peter Veteska & Blues Train just go to their website - www.peterveteskabluestrain.com - and if you haven't yet received your copy of "Grass Ain't Greener On The Other Side" for airplay, just contact Betsie Brown at www.blindraccoon.com. Wherever you go and whomever you talk to, please tell them the Blewzzman sent you.


Peter "Blewzzman" Lauro
Blues Editor @ www.Mary4Music.com
2011 Keeping The Blues Alive Award Recipient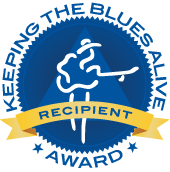 Paul Boddy & The Slidewinder Blues Band
"Friends Of Tuesday"
Slide Records
Publicity: Blind Raccoon
By Peter "Blewzzman" Lauro © November 2020

Paul Boddy & The Slidewinder Blues Band are out of the Philly, PA area, and with the band being made up of several members of The Every Tuesday Funk 'n' Blues Jam - a long running local jam - they cleverly decided to call their first release "Friends Of Tuesday". The nucleus of the band consists of founder Paul Boddy on lead vocals and guitar; Lori Gaston on backing vocals; Glenn "The Wizard" Hale on piano, organ and accordion; Chuck Hearne on bass; and Jim Bowman on drums. Adding some wind to the project are Tim Shay on saxophone and Mikey Jr. on harmonica. All of the disc's five tracks are Paul Boddy originals.
Using humorous metaphors, the opening track addresses a situation all too common to us aging baby boomers - getting old, in spite of not feeling old - or as Paul says, I may be over the hill but I'll never get "Over The Hump". Musically, Glenn, Chuck and Jim - on the organ, bass and drums - are all leaving no doubt as to why that Tuesday jam contains the word "Funk". By the same token, Paul's mid song guitar leads are are representing the blues part, as well.
Keeping things in rocking mode is the smokin' shuffle titled "Love Me Darlin'" - as in "love me darlin' or please leave me alone"....yeah, it's NOT a love song. What it is is another of five songs that feature dance floor filling rhythm with humorous lyrics and well sung lead and harmony vocals by Paul and Lori.
What I love about the titles of all the songs on "Friends Of Tuesday" is the fact that they are actually only a small part of the title. This one's called "Money On Love" and not until you hear Paul say "It's time to go out drinking and spend some money on love" do you get the drift.
This particular track finds Paul ready to go out for a night on the town to holler and hoot and although you may want to laugh at his pants, shame on his shirt and hate on his hat, I'd take him serious when he says don't you dare "Knock On My Boots". From start to finish, with Paul's lead and slide guitar runs and fancy pickin'; Glenn's rollicking piano leads; Chuck and Jim's profound and disc's best rhythm; Tim's penetrating saxophone solo; and powerful vocals from Paul and Lori; this one is hands down the disc's best track.
Loaded with innuendos and many feline references, "Pretty Kitty" may or may not be a song about a cat. That said, while flirting with the risque, the humorous song is tastefully done. It features special guest Mikey Jr. and if you know anything about him you're now correctly thinking it's got some rippin' harp leads. Speaking of ripping, you could say that about the guitar and organ leads and the rhythm, as well. You might just as well say she's got a pretty rippin' kitty and call it a wrap.
Because they generally don't contain a whole lot of music, I usually shy away from reviewing EPs but as you can certainly see, that is not the case here. "Friends Of Tuesday" may only have five songs but there's not only a lot of music, there's a lot of good music.
To find out more about Paul Boddy & The Slidewinder Blues Band just go to their website- www.slidewinderbluesband.com - and if you haven't yet received your copy of "Friends Of Tuesday" for airplay, just contact Betsie Brown at www.blindraccoon.com. Wherever you go and whomever you talk to, please tell them the Blewzzman sent you.


Peter "Blewzzman" Lauro
Blues Editor @ www.Mary4Music.com
2011 Keeping The Blues Alive Award Recipient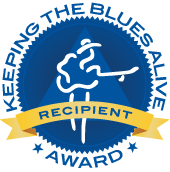 Laura Tate
"Live From El Paso"
811 Gold Records
Publicity: Blind Raccoon
By Peter "Blewzzman" Lauro © November 2020

Perhaps you know of Laura Tate from having heard some, or all, of her previous four releases; perhaps you know of her from having seen some, or all, of the dozen or more TV shows and movies she's appeared in; perhaps you were in the audience at some of her many off-Broadway shows, as well as other theatrical performances in theaters around the country; perhaps you know of her from having seen some of the many videos and documentaries she has directed; perhaps you know of Laura Tate from being the philanthropist who was acknowledged with awards by Presidents Bush and Obama; and by now, perhaps you've caught my drift. If there were anyone in the entertainment industry who can say "Been there, done that", Laura's your lady.
"Live From El Paso", Laura Tate's fifth release, was recorded at the McKelligon Canyon Amphitheater as a benefit for her Laura Tate Fund for the Arts in the El Paso Community Foundation. The disc includes a dozen of Laura's favorite songs and, since many of them have performed on her previous releases, some of her favorite musician's, as well. Joining lead vocalist Laura Tate are: Terry Wilson on bass and vocals; Teresa James on vocals; Doug Hamblin on lead guitar; Jeff Paris on piano and vocals; Tony Braunagel on drums; Joe Sublett on saxophone; Lee Thornburg on trombone; and Darrell Leonard on trumpet.
"I'll Find Someone Who Will" is rarely a sentence in itself because the words are usually preceded by the threatening 'if you don't.....", "if you can't....." or "if you won't.....". Basically, it's pretty much the ultimate ultimatum statement. In this particular case it's Laura sassily letting an obviously cheating man know that if he can't stay home with her - that's right - she'll find someone who will. This blues rocker was written by band mates Terry Wilson and Teresa James (The Rhythm Tramps) and was originally done by Coco Montoya on his "Hard Truth" album. With Tony and Terry setting the powerful rhythm pace on the drums and bass, and the horns all blowin' heat with scorching sax leads by Joe, this one's all about the rhythm.
Wasting no time at finding someone who will, and creating a perfect segue as well, "I Need A Man" (Deitrick) shows us that Laura is a woman of her words. Sounding like a sultry jazz lounge singer belting out a bluesy ballad with flirtatiously sung seductive lyrics, Laura could very well be at disc's best on this one. Making it work musically, the guys are in that jazz combo mood as well. The dreamy rhythm behind Doug's delicate guitar leads, Jeff's tantalizing piano highlights and Darrell's sizzling trumpet leads are all nothing other than masterful.
As the title my indicate, "Still Got the Blues" (Harker/MacCleod) is the most traditional blues track of the lot. It's a steamy blues ballad that's right in Laura's wheelhouse. Everyone who has ever read a review of mine knows that I'm a sucker for songs like these from female singers - and this is exactly the reason why! Great laid back rhythm, soothing horn and piano leads and just the right amount of sting from the blues guitar leads. Good stuff!
The pace quickly picks up on a dance floor filler called "What A Way To Go" (Harker/Schunk). At barely over three minutes, there was plenty of time for a few smoking piano and guitar leads and at the pace Tony and Terry were banging out on rhythm, more than enough time for those dancers to break a sweat.
Now I'm not exactly sure if the layout at the McKelligon Canyon Amphitheater is compatible with dancing in the aisles or if the venue even welcomes any type of boisterous carrying on, but I do know that "Big Top Hat" (Bruton) could pretty much turn any venue into a bawdy Texas roadhouse. The scene I'm imagining is a bunch of line dancing, short-shorts and boot wearing cowgirls, hootin' and hollerin' and all chiming in with perfect harmony to the "You can kiss my ass till my hat falls off" line....just as Laura and Teresa are doing. Musically, with all the excellent solos and individual highlights going on, this one is hands down the disc's best track.
The concert comes to an end with an original track by band mates Terry Wilson and Jeff Paris titled "If That Ain't Love". Like they've been doing for the for the last fifty minutes, Laura and Teresa are killing it on the lead and backup vocals and the whole band, this time with fabulous guitars leads from Doug, are amazingly tight. The one thing I found to be missing from this track was the thunderous ovation and chant's for more from the crowd as it came to an end. That was obviously edited out because a show this impressive does not end without it. Great performance.
Other tracks from "Live From El Paso" are: "No Place To Hide" (Harker/Schunk); "The Boys Are Back In Town" (PLynott); "Hittin' On Nothing" (Neville); "Can't Say No" (Wilson/Raven/Watts); "Nobody Gets Hurt" (Bruton/ Anderson/Vaughan); and "Cowboy Jazz" (Harker/ Marshall).
To find out more about Laura Tate just go to her website - www.musicbylauratate.com - and if you haven't yet received your copy of "Live From El Paso" for airplay, just contact Betsie Brown at www.blindraccoon.com. Wherever you go and whomever you talk to, please tell them the Blewzzman sent you.


Peter "Blewzzman" Lauro
Blues Editor @ www.Mary4Music.com
2011 Keeping The Blues Alive Award Recipient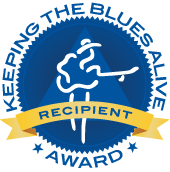 Red's Blues
"Broke Down In The Fast Lane"
Sherry & Ray Music
By Peter "Blewzzman" Lauro © October 2020

"Broke Down In The Fast Lane" is the third release for Sacramento, CA based Red's Blues. The band is fronted by the husband and wife team of Richard "RW" Grigsby on bass, vocals and harmonies and Beth Grigsby on vocals and harmonies. Filling things out are Doug Crumpacker on guitar, vocals and harmonica; and Tim Wilbur on drums, percussion and vocals. For this project, RW and Beth enlisted the help of some very recognizable special guests: Johnny Burgin on guitar; John Cocuzzi on piano; Rick Estrin on harmonica; Sid Morris on piano and organ; Kyle Rowland on guitar and harmonica; Kid Anderson on Wurlitzer and harmony vocals; and Grub Mitchel on piano and harmony vocals. The album contains eleven tracks of which ten are band originals and/or compilations.
The opening and title track - "Broke Down In The Fast Lane" (RW & B Grigsby) - is a tale about being in one of those "where in hell is a cop when you need one?" situations. As Beth says "I've never cared much for the CHP, but now I'm praying for the blue lights to rescue me". With horns blaring as cars whiz by and radiator fluid leaking and mixing with the rain, Beth's hoping for an angel with a tow bar and a chain. This slowed down shuffle features an appropriate chug-a-long type rhythm by RW and Tim; a melancholic harmonica and guitar vibe by Doug and Johnny B and somewhat of a lively - I think help is here kind of feeling - piano lead, by Sid.
Had this been the very next track it would have been somewhat of a segue. It's titled "Road Scholar" (RW Grigsby) and it's a song about musicians who spend too much time on the road working for too little pay. Sadly, I think I personally know a few dozen of them. Musically, it's an up-tempo shuffle featuring Tim spinning tales from the road, with hot tandem guitar leads by Johnny B and Doug, intertwined by more good piano highlights, this time by Grub.
Yet another fine piano presentation, by yet another fine pianist - this time it's Sid Morris - giving "Howlin' Winds" (Joe Turner) somewhat of a N'awlins Dixieland Jazz vibe. You know - that kind of wailing you hear while walking down Bourbon Street that ya just gotta follow till you find a bunch of people partying at the jook joint at the end of a courtyard. Yeah, that! Along with multi Blues Music Award winner Rick Estrin doin' some howlin' of his own on the harmonica and Beth sounding like she'd have been a force to be reckoned with back in the days of those sultry jazz lounge singers, this is indeed one of the disc's best.
Five songs in and I'm seeing several interesting patterns. Most importantly, it seems as if all the tracks feature killer piano leads - this one is again by Sid - and a lot of the songs have road themes.....go figure! This one's called "Jackknifed" (RW Grigsby & M Hummel). The truckin' rhythm is the perfect vehicle for this hard drivin' song about the perils that sometimes come with hard driving. Additionally, Mr. & Mrs Grigsby have the lead and harmony vocals in high gear and Johhny B is living up to that "Rockin' Johnny Burgin" moniker he's come to be known for.
As many times during this track that you might want to shout out "Wooly Bully" - and there will be several - don't! This one is titled "40 Years Of Trouble" (RW & B Grigsby) and musically, Sid's organ led rhythm is a bit reminiscent of that Sam The Sham And The Pharaohs classic and this time, with the lead and harmony vocals reversed it's Mrs and Mr. Grigsby belting out a fun filled, dance floor filler for sure.
I've already mentioned about how impressed I am with the many pianists (four) performing on this release but equally as impressive is the way the lead vocals get very effectively passed around as well. That said, "G.O.N.E." features another outstanding piano solo and this time it's at the hands of John Cocuzzi. It also features Doug C taking a song he wrote and running with it. In addition to a fine vocal deliverance his strummin' and pickin' give this one a cool country feel. Nice stuff!
So, this Grigsby's original has me thinking RW must be pretty hot stuff. As Beth tells it, the ladies are constantly telling her that her man is so fine. Although appreciative of the compliments, her take is "'Hand's Off' he's mine!" As a matter of fact, he's sounding mighty fine right here with some of his best work on what sounds to me like a stand up bass. That, along with John C laying down a polished jazz combo sound on the piano, sets just the right mood for Beth to do that sexy jazz singer thing she seems so comfortable with. Damn, she even closes it out with some stylish scat. Having been a jazz buff in my younger days, I'm loving this one.
Other tracks on "Broke Down In The Fast Lane" include: "Flim Flam Man" (RW Grigsby); "Sweet Karma" (RW & B Grigsby); "A Word About Gossip" (L Johnson & RW Grigsby); and "Say What!" (D Crumpacker). Not having their first two releases now has me wondering what I've missed out on.
To find out more about Red's Blues just go to their website - www.redsbluesband.com- and if you've not yet received a copy of "Broke Down In The Fast Lane" for airplay, you can email Beth at - bethgrigsby@comcast.net. As usual, when you contact Beth or the band, please tell them the Blewzzman sent you.


Peter "Blewzzman" Lauro
Blues Editor @ www.Mary4Music.com
2011 Keeping The Blues Alive Award Recipient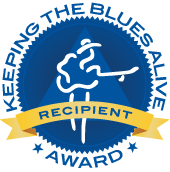 Shaun Murphy
"Flame Still Burns"
Vision Wall Records
By Peter "Blewzzman" Lauro © October 2020

If you were to type her name into the search bar at our website - www.mary4music.com - besides mine and my partner Mary's (and that would even be close) Shaun Murphy's name would pop up more than anyone else's. Going back exactly eleven years ago this month, this is the eighth of her CDs that we have had the pleasure of working with.
I've never been a fan of including a lot of what can be read inside the album's jacket or at an artist's website in my reviews, and if I were to do that with Shaun, you'd be reading for an hour or more before hearing anything about the CD. That said, I do want to briefly say that if you just read the top few names on the list of nearly one hundred people Shaun offers "thank you" to on the disc's liner notes, you'll see the likes of Bob & Nina Seger; Eric Clapton; Little Feat; Meatloaf; and Jack Pearson. Yeah, your going to want to read about all that.....but later.
Having worked with legends and music royalty in the past, Shaun Murphy repeatedly continues to work with nothing less than stellar musicians. For "Flame Still Burns" the impressive list of artists Shaun has chosen to back her up on vocals and tambourine are: Tom DelRossi on drums; John Marcus on bass; Kenne Cramer (co-producer) on guitar; Tommy Stillwell on guitar and vocal duet; Eric Robert on B3; and Kevin McKendree on piano. The disc offers fourteen outstanding tracks by recognizable names from various genres.
The disc opens with the smoker "Living In The Palace Of The King" or as Shaun says, "living in the palace of the kang". Written by Leon Russell, Don Nix and Donald Dunn and performed by scores, the song is more known to be associated with Freddie King. Damn! He just tore it up. That said, If there was ever a female artist who could do a rendition of a song of this caliber, by an artist of that caliber, and go punch for punch on it, it is Shaun Murphy. Likewise for Tommy Stillwell - killing the scorching guitar licks, a la Freddie; and the rest of the band for blowing out the powerful rhythm the track requires.
I may not have said it on all of my other reviews, but I know for sure that on at least a few, I've mentioned how much I'd love for Shaun to do a whole disc full of nothing but slow blues ballads. Sure, she nails it on anything she does, but on these kinda of tracks she makes the hairs on the back of my neck stand up. The song is "Sweet Little Angel" (Mae & Willie Thornton), and it's every bit as good as B.B.s version. Of course having not one, but two killer guitarists like Kenne Cramer and Tommy Stillwell swapping out on the scorching blues licks; not one, but two killer keyboardists like Eric Robert on the B3 organ and Kevin McKendree on the piano swapping leads; and Tom Delrossi and John Marcus laying down the perfect rhythm to keep it all together; had a lot to do with that.
On Gregg Allman's classic, it's a bit hard believing Shaun claiming "It's Not My Cross To Bear". With such an amazingly pain exuding, emotional and heartfelt vocal performance, she had me believing she was indeed bearing that cross. Having fourteen excellent tracks, being performed by seven world class musicians, it's tough to say that any one particular track could be the best, but I'm putting the tag on this one. It certainly wasn't a competition but if it were, the tandem guitar leads Kenne and Tommy are blowing out would equal that duel in the 1986 move "Crossroads". On top of all that there's Grammy Award winner Kevin McKendree doing his usual masterful thing on piano and one of the best three piece rhythm sections I've seen assembled in a very long time with Eric Robert (B3), Tom DelRossi (drums) and John Marcus (Bass). Kudos to Shaun and co-producer TC Davis for their impeccable band assembling skills.
Co-written by her old boss, "Old Love" (Eric Clapton, Robert Cray) is a song I'm sure Shaun Murphy and Eric Clapton performed many times together and surely a performance I would have loved to have seen. However, hearing this rendition, with Shaun sounding absolutely angelic doing her own backup vocals, is certainly pleasing.
Oh yeah! C'mon everybody.....Doooo, do, do, do..... do, do, do..... do, do, do..... do do do..... do, do doooo..... do, do do.....do, do, do.....do do doooo. If by two seconds into "Soul Shake" (Margaret Lewis, Mira Ann Smith) you aren't loudly singing along and spasmodically shaking your body, you really should call a doctor. Man, there is smoking and then there is SMOKING! and on this one, Shaun and the guys - especially Kevin - are SMOKING. Part of the song's lyrics include "have a ball the whole day long" and that's exactly what's going on all song long. Shaun and Tommy are on fire as a duet, Kevin's doing his damndest to make you wanna say "Jerry Lee who?" and calling the rhythm profound would be mildly stated. OMG!
Simply because this is a killer blues CD, it would be an injustice to not say a few words about a song written by a man who once proclaimed "I am the blues". That man is Willie Dixon and the song is "I Can't Quit You". It's done like you'd expect of Willie Dixon song to be done, with Shaun vocally belting the hell out of some slow blues and the guys all belting out some killer slow blues riffs. Real good stuff!
So there were songs to sing-a-long with; songs to dance to; with the likes of Kenne and Tommy going at it, there were songs for the air guitarists; there were certainly songs for the table top keyboardists as well; and now we have "Cry For Me Baby" (Melvin London) - a song for the wanna be drummers to go to town on. Why not? That's what Tom's doing!
With most, if not all, of this ensemble living in Nashville, ya gotta know they'd be up to the task of covering a country song - and if yer gonna do it, you might as well do it with a great one. Closing out the disc is the band's excellent version of Charlie Rich's "Don't Put No Headstone On My Grave". Saying this bunch could probably do hip-hop and have me like it, you know they nailed it.
Other songs on another Shaun Murphy must have CD include: "Love Me Like A Man" (Chris Smither); "Am I Losing You?" (Earl & Ernest Cate); "Little By Little" (Melvin London); "Stay With Me" (Jerry Ragovoy, George Weiss); "Ain't Got No Money" (Frankie Miller); and "Man Sized Job" (Denise LaSalle).
As mentioned earlier in this review, if you'd like to know a whole lot more about Shaun Murphy just go to her website - www.shaunmurphyband.com. Additionally, if you've not yet received a copy of "Flame Still Burns" for airplay, it can be uploaded at Airplay Direct or you can email T. C. Davis at loroad7@yahoo.com. Be it Shaun or T. C. you contact, please tell them their good friend the Blewzzman sent you.


Peter "Blewzzman" Lauro
Blues Editor @ www.Mary4Music.com
2011 Keeping The Blues Alive Award Recipient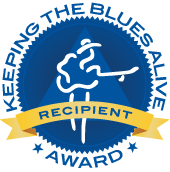 J.T. Lauritsen & The Buckshot Hunters
"Blue Eyed Soul Vol. 2"
Hunters Records
By Peter "Blewzzman" Lauro © October 2020

A little over two years ago when I reviewed "Blue Eyed Soul Vol. 1" by J.T. Lauritsen & The Buckshot Hunters, I closed out my review by saying..... "Aside from the music, I also found the words "Volume 1" in the albums title to be quite exciting. That can only mean one thing - there will be some more "Blue Eyed Soul" in our futures. Bring it on J. T.".....and here we have - "Blue Eyed Soul Vol. 2".
So when you think of cities synonymous with soul music, Detroit, MI; Memphis, TN, Philadelphia, PA; and even Chicago, IL, and New Orleans, LA pop into mind. Likewise, when you think of male bands synonymous with soul blues, Bobby Rush and his Soul Revue; The Johnny Rawls Band; Wee Willie Walker, & The Anthony Paule Soul Orchestra; and countless others come to mind. That said, although I'm not quite ready to toss Lillestrøm, Norway and The Buckshot Hunters into this mix of cities and artists, J.T. and the guys certainly have soul in their souls.
Along with J.T. Lauritsen on vocals, accordion, harmonica and Hammond organ, the Buckshot Hunters are: Arnfinn Tørrisen on guitars; John Grimsby on drums and percussion; Ian Fredrick Johannessen on guitars; and Morten Nordskaug on bass and background vocals. For Volume 2 of this series, special guests include: Bill Troiani and Hans Cato Kristiansen on vocals; Victor Wainwright on piano; Mike Zito on guitar; Børge-Are S. Halvorsen on baritone and tenor sax; and Jens Petter Antonsen on trumpet and trombone. Of the disc's eleven tracks, nine are J.T. originals and/or compilations.
The disc opens with a track titled "Blues Never Feel That Bad" and it's an ideal blend of blues, funk and soul. With a lot of support from the horn section, the sticks in the hands of Jon are responsible for a powerful and funked up rhythm - and during the recording session someone may have hollered out "more cowbell".....because Jon listened! Blues wise, Ian and Arnfinn - with their back and forth solos - have that under control; then there's the soul, which exudes from J.T.'s vocals as he philosophically explains that as bad as things get there's a way to work it all out - in a nutshell, "the blues never, ever feel that bad".
When I saw this song on the track listing, I just couldn't wait to here this rendition. As a teenager, back in sixties, it was one of my favorite R&B songs, and I was overly curious as to if the Buckshot Hunters could do justice to it like Bobby Blue Bland, O.V. Wright, The Staple Singers, and so many other great soul artists have. That said, just telling you there was a smile on my face from start to finish pretty much clears that up. The song is Don Robey's classic, "You're Gonna Make Me Cry", and Bobby Bland was the first to record it, in 1964. With the band right where they're supposed to be on a song like this - settled into a perfectly smooth rhythm - J.T. (lead) and guest vocalist Hans Cato Kristiansen (harmony) are totally nailing the vocals. Wow! Wow! Wow!
It's Friday night and J.T. is looking for a hottie to fill the passenger seat of his '69 Mustang for a "Friday Night Ride". More good rhythm and percussion out of Jon and Morten with more super support from Børge-Are and Jens Petter on the horns; and killer piano leads by multi Blues Music Award winner Victor Wainwright. Real good stuff!
One of the disc's smokers is a track called "Like You Do", and I don't believe that it's a coincidence that Mike Zito, kicking ass on an extended mid song guitar solo, had a lot to do with that. Other highlights include outstanding vocal performances by J.T. (lead) and guest vocalist Billy Troiani (harmony); the usual outstanding rhythm; and a second, track ending killer guitar solo, this time by Arnfinn
"I'll Carry The Key" (Monika Nordli) is another excellent track. It features tremendous bass lines by Morten; and head Buckshot Hunter, J.T., not only doing a fabulous job on the vocals but showcasing his harmonica and accordion skills as well. .
Saving the best for last, J.T. is indeed at his vocal best on a tender, heartwarming ballad. It's titled "Woman In My Life" and on it J.T. sings his heart out as he pays tribute to this obviously worthy woman. Songs like these are the ones you hear and they make you feel so good that you just hope they were written from a real life experience. Knowing J.T and his wife Marion, I honestly believe this was. Beautifully said and done J.T.
Other tracks on the second of what I'm hoping will be a long running series of volumes - "Blue Eyed Soul Vol. 2" include: "Hold You One More Time"; "Don't Want To Lose You Now"; "Going Back Home"; "You'd Better Come Home"; and "Southbound".
If you haven't yet received a copy of "Blue Eyed Soul Volume 2" for airplay, want to purchase a copy for yourself, or want to learn more about J. T. Lauritsen And The Buckshot Hunters, please contact them at www.jtlauritsen.com. As usual, please tell them their buddy the Blewzzman sent you.


Peter "Blewzzman" Lauro
Blues Editor @ www.Mary4Music.com
2011 Keeping The Blues Alive Award Recipient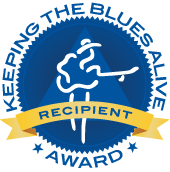 John Nemeth
"Stronger Than Strong"
Nola Blue Records
Release Date: October 16, 2020
Publicity: Blind Raccoon
By Peter "Blewzzman" Lauro © October 2020

"Stronger Than Strong" is John Nemeth's tenth release and with it arguably being one of his best of the ten, it could have also been titled Stronger Than Ever. The disc contains twelve new tracks, with ten being penned by John.
Joining John Nemeth, on vocals and harmonica, are The Blue Dreamers: Danny Banks on drums and backing vocals; Matthew Wilson on bass, guitar and backing vocals; Jon Hay on guitar and backing vocals; and Adam Hill on tambourine. Notes on the one sheet refer to the band as "seasoned young guns" which almost sounds contradictory.....until you hear them. They may be young, but "seasoned" is indeed a perfect description.
The rhythm section of Danny Banks and Matthew Wilson is one that will shine throughout the disc. With that in mind, the rhythm heavy "Fountain Of A Man" - with some very aggressive help from Jon on guitar - is where they'll shine their brightest. About midway through the track is where the fireworks really kick in. After about a minute long howlin' harmonica outburst from the boss, Danny - before being joined by Jon's minute of mayhem on the guitar - absolutely sets the drums on fire. Earlier I said something about the words seasoned and young not necessarily working together because 'seasoned' is more appropriately used with the word 'veteran'. Then I followed that with - until you hear them. Right here is where you will most certainly hear that group of "seasoned young guns". Killer stuff!
Those of you who may be unfamiliar with Jon Hay will get a real good taste of the young man's killer guitar skills on this smoker called "Throw Me In The Water". I remember being blown away by him about a year-and-a-half ago when, while vacationing with his family in Florida, he showed up at a local jam I happened to be hosting. Leaving no doubt in anyone's mind about his future success, his name was the buzz of the night. Not to be undone, banging out some of the disc's most powerful rhythm, Danny and Matthew are on top of their game right here as well, on the drums and bass. Having seen how much proud bandleader John Nemeth enjoys showing off his talented young bandmates at live shows, I know he had no problem at all with me keying in on them right here. That said, he is right there belting the hell out of the vocals.
Had John been singing about The Rum Boogie, B.B. King's, Blues City Cafe', Alfred's or Jerry Lee's, "Bars" would have certainly been a real cool song. However, he's not! Instead, he's sadly singing about the bars on the windows to keep us safe and the bars on the doors till we do our time. A sigh of distress? Perhaps we can ask that leader who has his hand up someone's dress. A well done narrative with some very soulful sarcasm.
"I Can See Your Love Light Shine" is definitely for the movers and the shakers - of which I literally was one. Yep, this one even had the booty of the Blewzz in motion. Between John's outstanding lead, and the very melodic accompanying backing vocals from the guys, this one was not only one of the disc's best sung songs but with its crazy good rhythm and smoking guitar leads, one of the best of the lot, as well. At just three-and-a-quarter minutes long, I could have take three times that.
I guess even at the young age of eleven I was a sucker for a beautiful ballad, because I remember being crazy about this song. It's a wonderful love song titled "Guess Who" and I'm sure that any fan of fifties R&B will remember it. The song was written by Jo Ann Belvin as a love letter to her singer, songwriter, pianist husband - the late Jesse Belvin. Before getting killed in a car crash at the sickeningly young age of twenty-seven, Jesse had a big hit with the song. John and The Blue Dreamers do such a fabulous job on this rendition that I'm sure it would put a smile on both Jesse and Jo Ann's faces. Do yourselves a favor - while you're waiting for your pre-ordered copy of "Stronger Than Strong" to arrive, go to Youtube and give the original a listen. That will make hearing this one a bit more special.
With The Blue Dreamers grooving in an old school R&B vibe behind him John seems to be having a lot of fun singing "She's My Punisher". Using the playful chorus line of "life with little loving", he tells a tale of being in an obvious unrewarding relationship. That said, his credibility diminishes somewhat as he doesn't seem to be too upset with "coming home for more". With his very melodic vocals and several impressive harp leans, John absolutely shines on this one.
Other tracks on this excellent album include: "Come And Take It"; "Sometimes" (Robey); "Chain Breaker"; "Deprivin' A Love"; "Work For Love" ; and "Sweep The Shack".
To find out more about John Nemeth just go to - www.johnnemeth.com - and should you have not yet received your copy of "Stronger Than Strong" for airplay, just contact Betsie Brown at www.blindraccoon.com. Wherever you go and whomever you talk to, please tell them that their friend the Blewzzman sent you.


Peter "Blewzzman" Lauro
Blues Editor @ www.Mary4Music.com
2011 Keeping The Blues Alive Award Recipient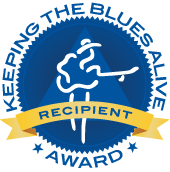 Click Here To Return To The CD Review Index
Click Here For The Blues Portal
Click Here For The Indie Portal
Click Here To Visit Our Music Gift Shop


---
Want your CD reviewed?
Click HERE to email us for information.






*All logos and trademarks in this site are property of their respective owner.
Additional content © 1998-2022 Mary4Music.com. All Rights Reserved.