Blues CD Reviews 81


Vin Mott
"Rogue Hunter"
Self Released
Publicity: Blind Raccoon
By Peter "Blewzzman" Lauro © March 2019

On the liner notes of Vin Mott's second release, "Rogue Hunter", he informs the listener that the album was recorded live in the studio with very little overdubbing. Vin's take on that is he feels some of the charm of blues music includes its flaws and that the music should be tough, haunting, joyous and heartfelt, but not necessarily perfect. To that, I say, "You could've fooled me, Vin".
On "Rogue Hunter" - Vin Mott, on harmonica and vocals and composer of all twelve tracks, is joined by: Dean Shot on guitar; Steve "Pretty Boy" Kirsty on bass; and Matt Niedbalski on drums.
In a roundabout way, the opening track explains to us that it wasn't his woman leaving him and taking their dog with her that gave Vin the blues. Nope, he'll flatly tell you "Car Troubles Made Me A Good Blues Singer." Musically, it's pretty much what you're going to hear throughout the disc - tough, haunting, joyous and heartfelt blues almost perfectly done.
As the saying goes, "the way to a man's heart is through his stomach" and with this one being titled "Give Me Cornbread" it's pretty obvious what's high on Vin's food chain. C'mon Vin, I'm betting a big ol' plate of my mouthwatering Pasta "Fazool" might just whet that appetite of yours.
With its country blues vibe and lyrics like "Honey you must be crazy if you think I'd let you go, I feel like I'm in heaven got to find a way to let you know"; and "Honey you heat the oven baby I'll keep the fire lit, I'm gonna make you happy in a heartbeat lickity-split'; and other slightly more risque lines that require "Not FCC Clean" to have to be noted on the press release; I'm thinking that in the hands of a Chet Atkins or a Garth Brooks, this love song title "Honey" could be a big hit. With the soft and tender vocals, the smooth and sultry harp leads and the masterful bass lines, Vin and Steve are easily at disc's best right here.
Growing up in close proximity to Paterson, New Jersey, it's breaking Vin Mott's heart that "Paterson Is Crumbling". If you need to know just how bad it's gotten, consider the fact that Vin now feels he needs to "keep brass knuckles in his front pocket, a switchblade in the back and both eyes open in case of an attack". The track's sullen rhythm, drawn-out slow blues harp leads and edgy blues guitar licks are the perfect eerie musical accompaniment to the dark story sadly being told. Monster track!
Led by strong harp leads by Vin and equally strong guitar leads by Dean, a shuffle titled "I Got The Blues On My Mind" features the guys in such a cool jam, that I wish it would have gone on for another three or four minutes.
After this song's first line - which took all of three seconds - I knew I was in for a real treat. Being a HUGE fan of those slow dancing, fifties style blues songs, this one - appropriately titled "Fire To Your Flame" really lit my fire. Think back to somewhere around 1955 when you were watching American Bandstand on TV and those young lovers were doing the stroll. This could very well be a song to stroll to. Vocally, Vin Mott outdoes himself on this one. Side note to Vin...."Yo Vin, I'd love for you to do a whole CD of these kinda songs".
Other tracks on this perfectly "not so perfect" CD include: the title track, "Rouge Hunter"; "Ice Cold Beer"; "Whistlin' By The Graveyard"; "Countin' On Those Chickens"; "Please, Mr. Devil"; and "Greaser."
To find out more about Vin Mott just go www.vinmottsrnb.com and if you've not yet received a copy of "Rogue Hunter" for airplay please contact Betsie Brown at www.blindraccoon.com. Regardless of whom you contact, please tell them the Blewzzman sent you.


Peter "Blewzzman" Lauro
Blues Editor @ www.Mary4Music.com
2011 Keeping The Blues Alive Award Recipient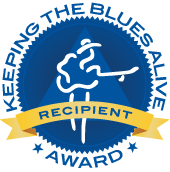 Leroy Ellington's Sacred Hearts
"Sanctified"
Infiniti Group Records
Publicity: The Galaxie Agency
By Peter "Blewzzman" Lauro © February 2019

So when an artist I'm writing about has shared the stage with so many greats of the blues genre, rather than mention those greats individually, I usually just say something to the effect of them collectively adding up to one hell of a two to three day blues festival. That said, if I were to refer to the artists that Leroy Ellington has shared the stage with I'd have to say they'd have the liking of an oldies revival; an R&B revue; a country jamboree; a rock fest; and last but not least, a blues festival.
Like that skillful kid in school who lettered in football, baseball, wrestling, track, and band, Leroy is about as diverse as one can musically be. However, it is the blues community's gain that back in 2010 Leroy realized how much he missed playing the blues. So, for now, he's ours.
His new band is called Leroy Ellington's Sacred Hearts and "Sanctified" is their debut release. The Sacred Hearts consists of: Leroy Ellington on lead vocals and saxophone; Max Gise on guitar; Marcos Sastre on guitar and background vocals; Charlie Fletcher on keyboards, Hammond B3, accordion and background vocals; Mike Grosser on bass; and Rick "Bam" Powell on drums and background vocals; Additional special guests include: Chuck Brisbin on harmonica and vocals; Dwayne Irvin on saxophone; Matthew Anklan on trumpet; and Chris Arduser and Teddy Wilburn on drums. "Sanctified" features eleven, all original tracks.
With the opening line of the opening track being "Well I don't know what you came here to do tonight, but we came here to party", it's a strong bet that the Sacred Hearts use this one to open their live shows as well. Then once the band kicks in: the rhythm gets rockin'; the guitars and the sax start wailin'; and Leroy starts testifyin' about some "Good Time Blues"; the shuffle goes into full smokin' mode and the party has indeed started.
So, does calling a new song that's released in 2019 a sixties protest song sound weird? Well, from my interpretation, "Let's Make Love" is just that. It's a song written about the riots that Leroy remembers witnessing back when he was a six year old child. As it turns out, although he doesn't remember anyone being of any color, he was reminded that those were the race riots of 1968. Frustrated that some fifty years later it still needs to be addressed, this is Leroy doing just that. With a powerful rhythm being driven by some killer organ work going on behind them, the lead and background vocals - and the message they're delivering - shine on this one.
By now, all of my readers know that I get a bit excited when the most traditional, low down and dirty, slow blues song is the longest song on the disc, and this is one of those times.....seven glorious minutes of it. On it, Leroy asks "What Would You Do" if you knew today was your last day? Would you ask for forgiveness and get down and pray or would you spend all your money on a final getaway? Further into the song he gives his answer but I'll let him tell you that when you listen. Musically, this one features Max and Marcos sandwiching Charlies's monster organ leads with some unbelievable blistering blues guitar solos; Leroy, making me think he should be wearing gloves 'cause he's blowin' nothing but blazing hot blues out of that sax of his; and Mike and Rick backing it all up the rhythm it takes to make tracks like this work as they do. Right about now my regular readers are also thinking I've I've spent at least twenty-eight to thirty-five minutes listening to this one......and they're right. WOW!
"Until We Meet Again" is a song on which Leroy pays homage to his dearly departed parents. The heartfelt and emotional message it sends is to never have to think of the things you "should have said". If you're lucky enough to be someone who's parents are still alive - say it to them now. Amen, Leroy!
Charlie's opening vibraphone sounding keyboard work on this one reminded me of song that always made me feel good and put a smile on my face - Michael Franks' "Popsicle Toes". This one's called "Two Tons Of Fun" and it's a similarly good time, feel good song. It's a story about two large frame singers from the same town - with Leroy being one of them - who sing.....what else? Big Sexy Blues, of course. Now I don't know if Chuck is that other man of size but I do know he's the other vocalist on this duet and the guy who is adding those lazy and jazzy harmonica leads to Leroy's lazy and jazzy sax leads. Real smooth stuff!
Other tracks on this very impressive album are: "Gotta Keep Movin' On," "Doghouse," "Family Thing," "Something Funky Going On," "Looking In The Mirror" and "Stone Cold Bad."
If you haven't yet received your copy of "Sanctified" for airplay, please contact Gina Hughes at The Galaxie Agency either by email - Gina@thegalaxieagency.com - or by phone - 615-351-0485. Also, to find out more about Leroy Ellington's Sacred Hearts just go their website - www.leroysacredhearts.com. Remember, whomever you contact, please make sure you tell them their friend the Blewzzman sent you.


Peter "Blewzzman" Lauro
Blues Editor @ www.Mary4Music.com
2011 Keeping The Blues Alive Award Recipient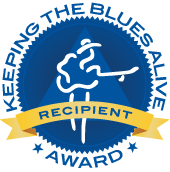 John Primer
Featuring The Real Deal Blues Band
With Special Guest Billy Flynn
"The Soul Of A Blues Man"
Blues House Productions
By Peter "Blewzzman" Lauro © February 2019

Prelude
While thinking about the eighty-five albums John Primer has released or been a part of; his two Grammy nominations; the countless, various blues music awards he's won or been nominated for; the huge contribution he has made to the blues for well over forty years; and mentally comparing him to other legends of the genre; two other blues albums, in particular, came to mind - one very old and one very new. The old one is a Willie Dixon release titled "I Am The Blues" - to which I say "You sure were Willie but so is John Primer". The new one is Buddy Guy's latest Grammy winning release titled "The Blues Is Alive And Well" (which I had the pleasure of reviewing), that features a song titled "End Of The Line". It's a song on which Buddy addresses being one of the last old school blues legends and to that, I say, "You sure are Buddy but you've got some good company - John Primer is right there with you".


Review
"The Soul Of A Blues Man" is John Primer's third release on his own record label - Blues House Productions. The mission of the CD was to shine a light on his history as a soul singer when he began his music career back in the seventies with The Brotherhood Band. The album was cut live at House of Tone Studio with John's working band - The Real Deal Blues Band. That ensemble includes John Primer on vocals and guitar; Steve Bell on harmonica; Ronnie Hicks on keyboard; Charlie Kimble on sax; Lenny Media on drums; Chuckaluck on bass; and special guest Billy Flynn on second guitar. The disc's twelve tracks include three brand new songs from John and covers of songs made famous by Bobby Bland, Freddie King, Lloyd Price, Johnnie Taylor, Toussaint McCall, Brook Benton, and Clarence Carter.
The first of John's three originals is a song titled "You Shouldn't Tell A Lie". It's one of the more straight forward blues tracks that features Lenny and Chcukaluck in a tight rhythm groove; sharp, high-end Jimmy Reed type harp leads by Steve; barrelhouse-style piano highlights by Ronnie; and "real deal" blues guitar and vocals from the blues man himself.
On this version of Toussaint McCall's "Nothing Takes The Place Of You" John's so wearing his heart on his sleeve. The emotional way in which he bears his soul on this melancholic ballad would have you believing he wrote this one from one of his own life's experiences. Then the song ends with his daughter Aliya saying "we love you daddy, with all our heart and soul" and you just know that although he didn't write it, he's lived it. Musically, the somber rhythm, the soft and slow harp leads and the relaxed guitar leads are the perfect accompaniment. Possibly the disc's best track.
Although Lloyd Price is credited with writing "Stagger Lee", and did take it to number one in 1959, the song was actually published in 1911 and first recorded by Fred Waring and The Pennsylvanians, in 1923. As a matter of fact, there are versions that are said to go back to the late 1890's. Guessing how many times it may have been recorded since then would virtually be impossible, but all that matters right now is the version that John Primer and the Real Deal Blues Band are killing it on right now. One thing I know for sure is that those earlier versions didn't have killer guitar and harp leads like this one does.
The second of John's originals is "Please Don't Leave Me Baby" and it's another straight-up blues shuffle. Once again, in addition to John belting the hell out of the blues, this track features him and his right-hand man - Steve Bell - just killing it on the blues guitar and blues harp.
Tony Joe White may have written it, and it has been recorded by some of the biggest names in the history of music, but it was Brook Benton's version of "Rainy Night In Georgia" that made the song what it is. That said, The Real Deal Blues Band are giving their rendition its due. This might be some of the most soulful this listener has ever heard John Primer sounding and Charlie's sax work totally elevated the song. Classy rendition of a classic song.
"Meet Me In The Dark" is the other John Primer original and like the first two, it's all about the blues. Although John Primer may have started out - and does one hell of a job - singing soul blues, those of us who know him as a blues man know when he writes 'em, he writes the blues. On this one, while he's belting the hell out of the blues vocally, it's Billy Flynn joining Steve Bell for the one-two blues knockout punches on the guitar and harp. Another killer track.
Other tracks on "The Soul Of A Blues Man" include: "Slip Away" (Clarence Carter); "Help Me Through The Day" (Leon Russell); "Meet Me In The Morning" (Bob Dylan); "Get Your Money Where You Spend Your Time" (Tommy Tate), "Members Only" (Larry Addison); and "Still Called The Blues" (Earl Forest).
For more on "The Soul Of A Blues Man", to download these songs and more of John Primer's music, or to request a copy of "The Soul Of A Blues Man" for airplay, just go to www.blueshouseproductions.com. Additionally, you can find out a whole lot more about this blues legend at www.johnprimerblues.com. Either way, please tell John and Lisa Primer that the Blewzzman sent you.


Peter "Blewzzman" Lauro
Blues Editor @ www.Mary4Music.com
2011 Keeping The Blues Alive Award Recipient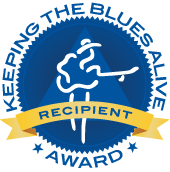 Roger "Hurricane" Wilson
& The Hurricane Homeboys
"Live At Madlife"
Woodstock, Georgia
Blue Storm Records
By Peter "Blewzzman" Lauro © February 2019

Roger "Hurricane" Wilson and I have crossed paths many times over the years and although many of those paths were business related, a long and wonderful friendship has blossomed from them. I've had the pleasure of emceeing a few of his concerts, we've also co-emceed a few blues festivals and when Roger did a blues in the schools presentation in my neck of the woods, I had the honor of watching him capture the hearts, minds and souls of a class full of what could have easily been a bunch of unattentive and unruly children. He's also been a big part of the Mary4Music family by having had us review several of his releases and placing songs on our compilation albums.
Normally, when doing reviews, I'd say something like "Live At Madlife" is Roger "Hurricane" Wilson's # release but while at his website, I lost count at "a lot", so we'll just leave it at that. "Live At Madlife", of course, was recorded live at Madlife - a recording studio that just happens to be a place where you can enjoy fine dining and drink tasty cocktails all while being entertained by a band who just happens to be recording their music.
For this session, Roger "Hurricane" Wilson - on guitar and vocals - is joined by Marvelous Marvin Mahanay on bass and Billy Jeansonne on drums. The disc's twelve tracks include ten covers and two Roger Wilson originals.
The disc opens with a smokin' rendition of Freddie Kings "San Ho Zay". The instrumental, which showcased the bands' amazing musical talents, was a perfect song to open with. With Marvin and Billy pounding out a blistering rhythm, Roger puts on a virtual rock/blues guitar lesson. From casually playing rhythm to throwing out some relentless slide, to scorching and note bending licks, and everything in between - he's all over ALL of it.
Not much changes on the following track, one of Roger's originals titled "Why I Do What I Do". With Roger and the guys still going at it full throttle, Roger shares with us the reasons why he writes, sings and plays music and all of those reasons have to do with how good it makes him feel when he does it. That said, I'm taking the liberty of adding another one.....he does what he does because he's damn good at it!
Just like Eddie Boyd did when he recorded Willie Dixon's "Third Degree" Roger absolutely crushes this version. I'm going to take this opportunity to give Roger a personal message by telling him right here and now that the next time I see him play he has got to do this song for me. I may have very well just heard some of the best guitar work I've heard in a very long time.
On another of his originals, like all of us, Roger seems to be baffled about the things taking place in "This Crazy World". He doesn't know how it happened but when he was a kid - as one would be - what they do now, as he did then, they call it ADD. He also doesn't know how it happened but when he was just a schoolboy he did arithmetic in his head and now you need a calculator to buy a loaf of bread......and there is a whole lot more that he doesn't know how happened. Oh yeah, musically, the guys are once again killing it.
Perhaps the best-known version of J. Throckmortion's "The Way I Am" is the one done by Merle Haggard. However, Roger does one heck of a job with this country song as well. It's the only song of the lot with the music being a bit laid back and as a result, the listener gets to appreciate Roger's soulful and tender vocals. Nicely done guys.
So who thinks it makes sense for a three-piece band that consists of a guitarist, a drummer and a bassist to do a song by a pianist with a very unique style? Roger Marvin and Billy, that's who. I've got to tell you, their version of Floyd Cramer's "Last Date" is absolutely masterful.....even without a piano.
Other tracks on "Life At Madlife" include: "Help Me" (S. Williamson), "You Don't Love Me" (W. Cobbs), "Hurricane Blues" (A. Janoulis), "If This Is Love" (M. Mahaney), "You Never Know" (Lyerly/Zack) and "All Along The Watchtower" (B. Zimmerman).
For more - and I mean a whole lot more - on this singer, songwriter, Radio and TV personality, author and educator, just go to www.HurricaneWilson.com. BTW, this time you don't even need to tell him the Blewzzman sent you 'cause he's just gonna know.


Peter "Blewzzman" Lauro
Blues Editor @ www.Mary4Music.com
2011 Keeping The Blues Alive Award Recipient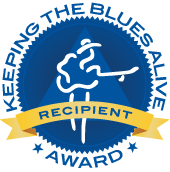 The Trevor B. Power Band
"Everyday Angel"
Self Released
Publicity: Blind Raccoon
By Peter "Blewzzman" Lauro © February 2019

When you receive a debut CD from an artist who's been playing the blues for over twenty-five years, and that CD is incredibly good, it's easy to wonder what took so long. That said, all that really matters is that "Everyday Angel", by Trevor B Power, is here - and as the expression goes - good things are worth waiting for.
The Trevor B. Power Band consists of: Trevor on guitar and vocals; Anthony Krizan on guitar, slide guitar, bass, drums, maracas, and background vocals; John Ginty on Hammond B3 organ and Grand piano; Billy Gensch and Bob Lanza on guitar; Tom DiCianni and Jim Ruffi on drums; Mark Enright and Niles Terrat on bass; Nick Conti on saxophone; Bobby Whitlock on slide guitar, piano, organ, strings, drums and background vocals; Coco Carmel on saxophone and background vocals; Danny Pompei on percussion; C C Coletti on background vocals; and Meghan E. Power on giggles. The album features ten tracks all penned by Trevor.
"You Ain't Acting Right" is a song on which Trevor needs to confront his woman about her apparent cheating ways. It's a shuffle that features some straight up Chicago style blues. With John Ginty and Nick Conti fueling the rhythm on organ and sax behind, Bob Lanza lights it up with some smokin' blues guitar leads.
This next track is a perfect segue. On it, Trevor's "Future Plans" no longer include that cheatin' woman. As a matter of fact, he doesn't want her to be happy, he doesn't wish her very well, and he actually goes as far as wishing she was dead. Oh yeah, he's pissed! Musically it's an all-out smoker featuring ruthless rhythm, heated sax and piano leads and rockin' guitar licks - this time at the hands of Billy Gensch.
This one may be titled "Saddest Thing" but at over five minutes of low down, slow blues with scorching, note bending guitar leads that featured over a ninety-second frenzied solo, you know that for this listener it was the happiest thing. Easily one of the disc's very best.
"Baby I'm Through With You" completes the trifecta of the "get out of my life you dirty rotten, deceiving, unfaithful, loser who I wish would die" songs. It features Anthony and Tom at disc's best on the bass and drums and once again has Bob belting out some gritty guitar licks.
The disc closes with the title track, a song written for, about, and to Trevor's real life "Everyday Angel" - his loving daughter. It's an emotionally charged, tear-inducing ballad about having to deal with the worst by-product of a divorce - having to leave your children. If there was ever anything that could make that situation somewhat more bearable it's the love this song exudes. I'm sure that once she wiped the tears away, the message this song delivered had to have this young lady feeling quite happy. Musically, it's nearly six minutes of some of the most beautiful music and heartfelt vocals and lyrics you'll ever hear. Bobby Whitlock, on top of playing drums and piano on the track, puts on a masterful performance on the slide guitar, organ and synthesized strings, while his wife - Coco Carmel - adds some silky smooth sax highlights. With this year's Blue Music Awards nominees just recently released, I'm making a long-range prediction and saying this one is a lock for a 2020 "Song Of the Year" nod.
Other tracks on this most impressive debut release by Trevor B. Power include: "Jack," "Storm Brewin'," "I Wrote It Down," "Murder In The First Degree" and "Lord Have Mercy."
To find out more about Trevor B. Power just go to www.trevorbpowerband.com and if you've not yet received a copy for airplay please contact Betsie Brown at www.blindraccoon.com. Regardless of whom you contact, please tell them the Blewzzman sent you.


Peter "Blewzzman" Lauro
Blues Editor @ www.Mary4Music.com
2011 Keeping The Blues Alive Award Recipient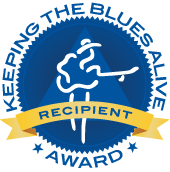 Benny Turner and Cash McCall
"Going Back Home"
Nola Blue Records
Publicity: Blind Raccoon
By Peter "Blewzzman" Lauro © January 2019

Prelude
The last time I heard anything by Cash McCall was exactly eleven years ago this month when I wrote a review of a CD titled "The Vintage Room" by The Blues Experience with Cash McCall. That said, I'm very happy that Benny Turner and Blue Nola Records brought him back where he belongs - playing and singing the blues.
In the opening few paragraphs of the booklet accompanying "Going Back Home", Bill Dahl explains that..... "Friends don't forget friends, even when decades slip by between visits. They pick up right where they left off, as though they were never apart. Especially if they're musicians. In the case of legendary blues and soul men Benny Turner and Cash McCall, that meant entering a recording studio recently to make an album paying tribute to their shared roots. It marked the first time they'd ever recorded together, and Benny wanted to revisit some of the classic songs that each man had once played separately with various Chicago blues bands on a nightly basis. Those seminal songs were injected with a fresh blast of energy as the two split vocal duties down the middle, and the good time rolled anew with Cash wielding his guitar and Benny his trusty bass. You'd never know McCall was in the midst of a battle with stage four lung cancer when this set was recorded; The music possessed amazing restorative powers".....

Review
On "Going Back Home", Benny Turner - on bass, lead & rhythm guitar, and lead & background vocals - and Cash McCall - on lead vocals and rhythm guitar - are joined by: Carla Davis on lead vocals; Benita Turner, Carla Davis and Yvette Whittler - collectively know as The Turner Sisters - on background vocals; Butch Mudbone on rhythm guitar, slide guitar and background vocals; Jack Miele on rhythm guitar; Raishene Webb on keyboards, organ and background vocals; Jason Mingledorff on saxophone; Barney Floyd on trumpet; Terry Saffold on drums and background vocals; Joe Krown on keyboards; Johnny Sansone on harmonica, Billy Branch on vocals and harmonica; and Brentt Arcement and Rodd Bland on drums. Phew! I hope I didn't leave anyone out - Benny and Cash sure didn't (LOL)
So the disc opens with a track titled "Got To Find A Way" (J. L. Jones), and although the lyrics pertain the pain of a breakup, the loneliness involved as a result of it and finding a way to get back that ex, hearing Benny repeatedly using the line of "I got to find a way to get you back" coincidentally seems to fit the mission of this album - finding a way to get Cash McCall back. Mission accomplished, Benny. Vocally, Benny and Carla are magnificent together sharing the lead, and ditto for the rest of the Turner offspring on the backups. Musically, the rhythm brings a bit of funk and the horns bring a lot of soul.
On a song he wrote, Cash sings about the positive and the negative of "Money". In a nutshell, and as we all agree, having enough is a good thing and not having enough is a shame....."a damn shame", as the backup singers emphasized. On the other hand, having too much money can make you crazy and having too much money can also make you lazy. Most likely recorded sometime back in the 1960's I can't recall ever having heard the original recording of this song, and yet - the way Cash is sounding - I'm betting this version would easily be as good as that. Musically, Benny and Terry have a laid back, toe-tappin' rhythm going on and Raishene's piano leads are absolutely graceful.
That toe I was just softly tappin' turned into a full scale, fast-paced foot stompin' the second "Shake Your Money Maker" (E. James) came on. Smokin' it like this song is supposed to be smoked, the thumpin' rhythm, the sliding guitar, the blazing horns, and the outrageous organ leads are all totally on fire.
Knowing of Cash's illness, and feeling his pain as well, the song selection process for this project included Benny strongly suggesting that Cash sing "It Hurts Me Too" (E. James). Afterward, Benny so rightfully stated, "He sang the hell out of it". If I may add Benny, Billy and Butch also played the hell out of the harmonica and the slide guitar. As the expression goes, this one's the creme de la creme.
Think back over the decades to the many performers you've heard cover Willie Dixon's classic "Built For Comfort", and some outstanding versions, by some legendary artists will surely come to mind. That said, two more legends can now be added to that list because Benny and Cash just nailed their rendition. With Johnny and Joe playing the hell out of the harmonica and piano, this one's another best of the best.
The disc ends with another one of Willie Dixon's compositions, "Bring It On Home". There's a part in the song where Benny, Cash and Billy Branch ad lib as if they were in a car driving to a blues club. Deciding which one, they just so happen to mention the top Chicago blues clubs. Then, knowing they'll be hungry afterward, the conversation switches to what they're gonna eat and where they're gonna eat it. It's an absolute pisser!
Other tracks on "Going Back Home" - what I'm thinking could be considered a "Historical Release" include: "Spoonful" (W. Dixon), "Poison Ivy" (M. London), "It's A Man Down There" (G. Crockett/J. Daniels) and "The Dirty Dozens".
To find out more about Benny Turner, please visit www.bennyturner.com and to find out more about Cash McCall, please visit www.cashmccallmusic.com. You can also follow the Facebook page for the project at www.facebook.com/GoingBackHomeBTCM. Additionally, if you've not yet received a copy for airplay please contact Betsie Brown at www.blindraccoon.com/. Regardless of whom you contact, please tell them the Blewzzman sent you.
BTW, if you happen to be in Memphis for the IBC, please join Benny and Cash at Memphis Music on Beale Wednesday afternoon from 130 to 430pm. It's an exclusive CD signing and Blind Raccoon/Nola Blue will be sharing their new CD collection free with any purchase.

Epilogue
On the one sheet and the albums liner notes, Sallie Bengston - President of Nola Blue Records, reflects on working with Benny and Cash by saying "There is something incredibly endearing about working with bluesmen of their generation.....they feel a bit forgotten in today's music and seeing their joy and enthusiasm in the studio together while recording some of the classics they've played for decades was a beautiful experience. I couldn't be more proud or honored to present this sentimental collaboration." She also feels that as fans of this music...."These torchbearers of the blues deserve our respect and honor while they are still with us." Amen, Sallie.


Peter "Blewzzman" Lauro
Blues Editor @ www.Mary4Music.com
2011 Keeping The Blues Alive Award Recipient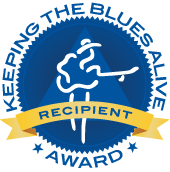 Dee Miller Band
"Leopard Print Dress"
Self Released
Publicity: Blind Raccoon
By Peter "Blewzzman" Lauro © January 2019

"Leopard Print Dress" is the third release from The Dee Miller Band. The band is based out of Minnesota and unless you're from there, or attend the International Blues Challenge on a regular basis, you may not be aware of how supportive Minnesotans are of the blues. Considering the state ranks somewhere around number twenty in the population charts, it's my opinion there isn't any other state that has more fans in Memphis during the event. If you don't believe me just be at the top of Beale Street at 3:00 PM on IBC Friday and you'll see. That's where the masses...and I do mean masses... of the Minnesota Blues Society gather for their annual IBC photo. Speaking of that, The Dee Miller Band will be competing at this year's event as the representative of that very society.
The Dee Miller Bands consists of: Dee Miller - The Duchess of the Blues - on vocals; Craig Clark on vocals and guitar; Eric Meyer on bass and vocals; Jesse Mueller on keyboard and Mike DuBois on drums. Additional musicians on the project include: Toby Marshall on Hammond organ; John Pinckaers on piano; Paul Mayasich on steel slide guitar; Steve Clarke on tenor sax; Kevin Nord on screech trumpet, tenor sax, trumpet and trombone: Steve "Boom Boom" Vonderharr on blues harp; Dylan Saifer on slide guitar; and John Wright on tambourine; Covering several style of blues, the album contains two originals mixed in with eight very interestingly done covers.
One sure way to get "Hot And Sweaty" is to head to a crowded dance floor and uncontrollably shake your booty to some sizzling music. This is that sizzling music! This original track features everything you need to get moving: hot and sweaty rhythm with some wild organ and piano leads and a powerfully infectious chorus line in which Dee encourages everyone with "Let's get hot and sweaty, c'mon baby get ready". Great way to open up.
Showing the bands versatility, Dee and the guys took The Eagles' "Take It To The Limit" (Henley/Meisner/Frey) and totally turned it into a hymn. With John Pinckaers' absolutely beautiful piano performance leading the peaceful rhythm mood, it's the vocals that shine on this one. With admirable supporting and background vocals going on with and behind her, Dee puts on an impeccable display of range as she absolutely belts this one out of the park.
The original and title track - "Leopard Print Dress" is another one you could easily get hot and sweaty to. Lyrically, this smoker is pretty much a self-promo for what you can expect at a Dee Miller show. It starts off with Craig setting it up with...
"Well she walked into the club, people were all in a rage.
There she was, like a wildcat out of the cage.
She had the joint jumping, my heart beating out of my chest,
Everybody loves the lady in the leopard print dress." Then Dee takes over from there with...
"Well they call me the Duchess, I'm shootin' straight from the hip.
When I take the stage you know it's gonna be a number one hit.
I'm belting out the blues, you know I do my best,
I said they call me the Duchess, I'm the lady in the leopard print dress."
And right there is a big reason why I will have the Dee Miller Band circled in my IBC program.

This track credits Kelly Hunt as the composer but there are other songs out there with the same, or very similar names, that were written by others. That said, I will tell you this is NOT your Gene Autry version of "Back In The Saddle". That horse of his couldn't run fast enough to keep up this pace. After one hell of a boogie woogie piano intro by Jesse Mueller, Dee belts out the very sound advice of "Snap on your seat belt and hold on tight, we're gonna go for a ride tonight" - and once the horns kick in and set the rhythm on fire, there's no looking back.
One of the first bands I started following after moving to Florida nearly forty years ago was Junior Drinkwater and the Thirst Quenchers". Junior's rendition of "Last Two Dollars" was one that forever makes me think of him whenever I hear the song. With a powerful and soulful voice very similar to Juniors, after hearing Craig belt out his version of the song I've got to thank for him for not only killing it but for reminding me of my old friend and putting a big smile on my face as well.
Perhaps the most beautifully done track of the bunch is "Midnight In Harlem" (M. Mattison/D. Trucks). It's one of those stop what you're doing, sit back, relax, focus completely on the music and just allow it to work its magic on you kind of ballad. Everything about this song from the heavenly vocals of Dee and the background singers as well; to Boom Boom's velvety harp leads; to the soothing rhythm; to the faint tambourine in the background; is mesmeric.
Other tracks on this dynamite disc include: "Strongest Weakness" (B. Bramlett/G. Nicholson), "I Sing The Blues" (E. Bridgeman/P. Wooten), "Black Cat Bone" (K. C. Douglas/A. Collins) and "Steppin'" (B. & R. Carruthers).
I know that a lot of the musicians I heard on this disc will not be a part of Dee's IBC ensemble but with that said, if whomever she brings bangs out anything like I just heard here, I know they'll be going deep into the competition.
To find out more about Dee Miller please go to www.deemillerband.com, and if you've not yet received a copy for airplay please contact Betsie Brown at www.blindraccoon.com. Regardless of whom you contact, please tell them the Blewzzman sent you.


Peter "Blewzzman" Lauro
Blues Editor @ www.Mary4Music.com
2011 Keeping The Blues Alive Award Recipient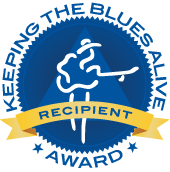 Deuce 'n a Quarter
"Rear View Mirror"
225 Entertainment
By Peter "Blewzzman" Lauro © January 2019

I know I've said this before but one of my biggest rewards of doing these reviews is the fact that I get to hear so much good music, from so many local/regional bands, that a large percentage of blues lovers may never get to hear. Another one of those rewards is the fact that I can hopefully do something about that by spreading the word to as many of those blues lovers that I possibly can. One of those bands is Deuce 'n a Quarter from Ohio and their new CD is titled "Rear View Mirror".
Deuce 'n a Quarter - who's name is derived from the 1959 Buick Electra - have only been together for four years and in that short time they've assembled quite an impressive resume: In just a few weeks they will be heading to Memphis as the Columbus Blues Alliance's representatives at the International Blues Challenge for the second time in those four years; Their 2015 release - "Take The Journey" - received the "Best Blues CD" award at the Ohio Music Awards; and this, their third release, also received the "Best Blues CD' award at the Ohio Music Awards in 2018. Just like that Buick Electra, this band knows how to roll.
Deuce 'n a Quarter are: Brian Peters on vocals and harmonica; Jeffrey Allen on lead and rhythm guitar; John Sipher on keyboards; Andre Scott on drums; and Ron Holmes on bass. Additional musicians on the project include: Mike Roberts on saxophone; John Hill on trumpet; Holly Moretti and John Henry Hill on background vocals; and Brian Skeel on bass. "Rear View Mirror" consists of twelve tracks of which nine are Brian Peters and J. A. Denune originals.
Can you imagine going into a bank and asking for four quarters and the teller saying "here ya go, that will be three dollars, please." Although that actually won't happen, those constantly struggling to make ends meet will get the point Brian is making on "Dollar Cost Three". With it's troubling lyrics so painfully and realistically sung; it's melancholic mood set by the somber rhythm; and it's harrowing harmonica leads; this is the consummate slow blues song.
Since his passing, the number of bands that have released a CD with a song paying tribute to the late and legendary B. B. King is in itself a tribute to the King of the Blues. "One Note" is Deuce 'n a Quarter's contribution to the cause. With Brian powerfully belting out the homage paying lyrics, the song features what you'd expect from a song B. B. himself would do - enthusiastic rhythm, powerful and soulful horns and stinging guitar licks.
"Mississippi Phantom" may musically be the disc's best track. Andre and Ron are smokin' it on the drums and bass; Jeffrey's mesmerizing guitar licks are as good as it gets; and Brian is belting the hell out of the vocals, and blowing the hell out of the harp. Treat yourself by turning up the volume and hitting replay a few times.
Those of us who have had to cope with weather related disasters are all too familiar with the term "Riding Out The Storm". But just like Brian says, "The thing about storms is they have a short life, the sun will come up and you'll get on with your life." Although it may take longer for some than others, that's exactly what happens. The tracks thunderous rhythm could not have been more perfect.
Speaking of thunder, Deuce 'n a Quarter do such an amazing job on "Thunder Rolls" (P. Agler/G. Brooks) that it wasn't till near the end of this seven-and-a-half minute song when I realized I was listening to a cover of a Garth Brooks hit. The guys turned the song into a slow blues number that featured a completely mellowing rhythm led by a masterful display of finesse from John on the piano keys, delicate yet deliberate blues guitar leads, and emotionally charged vocals. This is the ultimate definition of making a cover song your own.
A rocker titled "She Kissed Me" has the feel of a Chuck Berry/Jerry Lee Lewis hybrid. John's tickling the hell out of those high note ivories, Jeffrey's teasing us with stringing along some of those one note guitar chords that are so reminiscent of Chuck, Brian's belting out some good ol rock 'n' roll, and Andre and Ron giving the track that fill the dance floor beat. Oh yeah!
Other tracks on "Rear View Mirror" include the title track - "Rear View Mirror" (Abrahamson/Purcell), "Going Down," "Glad It's You," "Hey Babe," "Chasing Time" and an extended version of "One Note."
To get your hands on a copy of this excellent album, and to learn a lot more about Deuce'n a Quarter, simply go to www.deucenaquarter.com. When you do, please tell them that the Blewzzman sent you and that they can bet on seeing me at their IBC performance in two weeks in Memphis.


Peter "Blewzzman" Lauro
Blues Editor @ www.Mary4Music.com
2011 Keeping The Blues Alive Award Recipient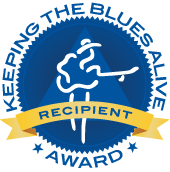 Earl & The Agitators All Star Band
Featuring Scott Holt
"Shaken & Stirred"
Foghat Records
By Peter "Blewzzman" Lauro © December 2018

"Shaken & Stirred" is the second release from the Foghat spin off band known as Earl & The Agitators. The band - which was born out a passion for rock, blues and country music - consists of: Foghat founding member Roger Earl on drums; Foghat alumni Bryan Bassett on lead, slide and bass guitars, Craig MacGregor on bass and Rodney Quinn on bass and vocals; ten year Buddy Guy alum Scott Holt on lead guitar and vocals; Tony Bullard on guitar; and Mark Petrocelli on percussion.
"Shaken & Stirred" contains eighteen tracks totaling nearly eighty minutes of smokin' music. Of them, six are band originals and five are bonus tracks recorded live at Club Arcada in St. Charles, IL. According to the band, the recipe used in the creation of their music involves taking some old Chess and Sun Records 45's and tossing them into a blender with a dollop of thundering drums, thumping bass and searing electric guitars. Now you know what you're in for.
The disc opens with "Upside Of Lonely" (Hambridge/Nicholson/Thackery), one of the very few songs ever recorded that attempt to make being lonely a good thing. The song uses a list of mostly lame but somewhat humorous situations that can now take place in your life since being dumped by your lady. They include: always having ESPN on and being able to watch the game all day; eating pizza three times a day and never having to watch your weight; never having to hear from a mother-in-law; being able to drop dirty clothes on the floor and letting the trash pile up outside the door; and of course, that all important ability to now smoke a big ol' cigar in the living room. All envious things indeed. Musically, It's a shuffle that features Roger and Craig in a strong rhythm groove, and Scott - doing another of the things that being lonely affords him to do more of - play smokin' guitar leads any time he dam well likes.
On an original track that asks the question "Where's the Rock n' Roll?" the answer is easily quite evident - RIGHT HERE! This one's six minutes of what put Foghat on the music map in the first place - very hard driving rhythm, seriously smoking slide guitar and profound vocals. Oh yeah, your rock n' roll is right here baby.
Bordering on a ballad and being a bit more into the slow blues arena than the rest of the tracks, "Love Isn't Kind" - another of the originals - is one of my personal favorites. Unlike the upside of lonely, this one's all about the downside of love. "It will break your heart and laugh while it dies; it feeds on the pain and on the tears in your eyes. It will twist you up and break you inside; it feeds on your tears and the sound of your cries." are just a few of love's sometimes vicious characteristics. Wearing his heart on his sleeve and his sorrow so evident, Scott owns this one. Musically, there are several extended guitar stand outs that, by my taste, are some of the best on the disc.
By far, the original "Honey Do List" is the funkiest track of the bunch. From the short opening drum solo quickly followed by some heavy bass lines, Roger and Craig are all over this one. Definitely one for the mover and shakers.
Staying in the rhythm driven mode is a track titled "Runaway Tra......opps, excuse me - the music took over my thoughts.....it's actually "Lonesome Train" (Burnette/Burnett/Moore/Suotsky). Think of a steam engine with four men vehemently shoveling coal into the fire.
Before hearing "Sunday Morning Coming Down" (K. Kristofferson), if you had told me that I'd be hearing this group of rockers doing a country song I'd probably have my doubts about that. That said, they didn't just do it - they nailed it. From the vocals, to the slide guitar and right down to that get-a-long-little-doggies type rhythm, these Johnny Cash loving rockers were all over this one. Can Earl and the Agitators playin' the Grand Ole Opry be far away? Probably very far but on the other hand, from what I just heard, I wouldn't rule out a full tilt country album.
There's probably not a boomer aged TV fan out there that doesn't remember the "Peter Gunn Theme" (H. Mancini) but I promise you this - from the original, right through all it's covers , even Emerson, Lake and Palmer's masterpiece - you'll never hear a more aggressive version than this. On this seven-and-a-half minute live version, the horns, keyboards and synthesizers have been laid to rest and the rhythm, percussion and guitars have been cranked up several notches. WOW!
Other tracks on "Shaken & Stirred" that are literally shaken and stirred include: three other originals titled "I'm Coming Home," "Fallen Angel" and "All Because Of You"; "Guess Things Happen That Way" (J. H. Clement); "High Heal Sneakers" (R. Higginbothom); "Linda Lu" (R. Sharp); "Gone Dead Train" (Nitzsche/Titelman); "Love Me Love You Baby" (W. Dixon); "Shakey Ground" (Hazel/Bowen/Boyd), "Wild Horses" (Jagger/Richards); and "Knock On Wood" (Cropper/Floyd).
With the 2019 Blues Music Awards nominees about to be announced on January 9th, I'm thinking I just reviewed one of the nominations for the "Best Rock/Blues Album" category. If I'm correct, it's got my vote.
Www.earlandtheagitators.com is where you now need go to get your hands on a copy of "Shaken & Stirred" and to find out more about the band. When you do, Please tell the guys - and Linda Too - that the Blewzzman sent you.


Peter "Blewzzman" Lauro
Blues Editor @ www.Mary4Music.com
2011 Keeping The Blues Alive Award Recipient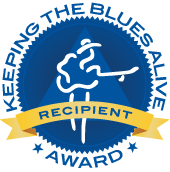 Bobby BlackHat
"Put On Your Red Shoes"
Bobby BlackHat Productions
By Peter "Blewzzman" Lauro © December 2018

"Put On Your Red Shoes" is Bobby BlackHat's sixth release and I am honored to say that I have reviewed every one of them. As a matter of fact, Bobby is so much a part of Mary4Music that when you go to our website and search his name, it almost comes up as much as when you search mine. Since 2006, in addition to reviewing a CD of his on an average of every two years, Bobby has also had a song on three of our "Mary4Music Presents: Keeping the Blues Alive" compilation discs and he's been the recipient of two "Blewzzy Awards".
The premise of "Put On Your Red Shoes" is: "something old; something new; something borrowed; and something blues." That said, of the disc's twelve tracks: some of the ten originals are from previous releases; the rest of the ten originals are newly written tracks for this project; two of the tracks are covers; and all of them are something very blues.
The Bobby BlackHat Band is: Bobby BlackHat Walters on harp, vocals and percussion; Brian Eubanks on bass and background vocals; Tom Euler on guitar and background vocals; Michael Belmar on drums and background vocals; and Lucy Lawrence Kirkpatrick on keyboards. Special guests include: Cal Hamlin on organ and background vocals; Larry Berwald on guitar and pedal steel; and Lucius Bennett III as a featured and background vocalist.
More often than not, It's just about impossible for a listener to know if an artist's original songs were written from a true life experience or if they're purely mythical. On the other hand, knowing Mrs. BlackHat as well as I do, you can take it to the bank that the disc's opening track, "I Smell Another Man On You," is indeed mythical. Right from the opening exchange of blues licks coming out of Bobby's harp and Tom's guitar, this nearly six minute track is loaded with the blues - especially during the two-and-a-half minute mid song tirade that Larry, Lucy and Bobby respectively release on their slide guitar, piano and harp leads. Then there's Bobby, and that patented Baritone voice of his, crooning out the disc's melancholy lyrics and yessiree, this is something blues.
Grey hair has forever been symbolic of wisdom. As a matter of fact, in just about every one of the many versions/translations/editions of the bible, proverbs like "Gray hair is a glorious crown; it is found in the ways of righteousness." can be found. Even Bobby BlackHat's a believer. As he tells it......
"This Grey Beard" I've earned throughout my life;
oh the stories it can tell, happiness, joy, pain and strife.
This grey beard, this grey beard, this grey beard of mine."
Everything about this song is absolutely beautiful: the heartwarming and sometimes humorous lyrics; Bobby's sincere and heartfelt vocals; and Larry and Tom's fabulous acoustic guitar duet. Excellent performance and production.
I've seen and heard Bobby perform "Put On Your Red Shoes" many, many times and each and every one of those times, the excitement those red shoes create has always been evident in Bobby's voice. That said, on the verse that Lucius is featured on, he takes the excitement to a whole other level. Damn guys, I gotta get the Blewzzlady a pair of them red shoes.
Admittedly - yet not necessarily proud - it's been a while since I've been to a Sunday mass. With that said, during all the years that I was a church goer, I don't ever remember a harmonica being a part of the choir. This instrumental rendition of Leonard Cohen's "Hallelujah" is now making me wonder why. With a delicate and heavenly rhythm and acoustic guitar performance in the background, Bobby takes us to church with what is by far the most hymnal like performance these ears have ever heard from a harmonica player. Bobby, take a bow my friend.
Waking up in the morning and seeing the "Grim Reaper" looking down at you is not a good sign. Inasmuch as the story being told here is heavyhearted, it's presentation is applaudable. Bobby's voice and singing style are so suited for these type of songs and he flat out nails it on this one. Additionally, the eerie rhythm created a perfectly bleak and sinister mood and the chilling harp and guitar leads totally gave this track it's life.....or should I say death?
I just love it when I hear an album from a harmonica player that features a song from one of my all-time favorite harmonica players - Jimmy Reed. On "You Got Me Running", Bobby not only does justice to the harp leads but he's also killing with his up-tempo vocals. The track also features an outstanding organ performance from Cal and a guitar standout that is some of Tom's best work.
So earlier in this review I said something to the affect that I was 100% sure that the particular song I was discussing was mythical. Now I'm telling you that I'm 100% sure that this song is about a true life experience. On what I feel has become Bobby's anthem, I do believe him when he says "'I Hear Mama's Voice', she talks to me every day. Although mama's dead and gone she still has a lot to say." Of course it's symbolical, but it's a testament to the inspirational woman she was and the righteous characteristics she instilled in her son. Musically, it's as captivating as it is vocally and lyrically. Good job everyone and you too Mama BlackHat.
Other tracks on another stellar release by Bobby BlackHat include: "Overdose Of The Blues".....(which we all no there is no such thing), "Baby Mama Drama Blues," "May I Have This Dance?" "Back To Cleveland" and "When I Cry It's Ugly."
For more about my dear friend Bobby BlackHat - and to get a copy of "Put On Your Red Shoes" - just go to www.bobbyblackhat.com. Of course, he'll know the Blewzzman sent you but tell him anyway. Thanks.


Peter "Blewzzman" Lauro
Blues Editor @ www.Mary4Music.com
2011 Keeping The Blues Alive Award Recipient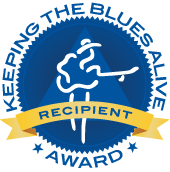 Click Here To Return To The CD Review Index
Click Here For The Blues Portal
Click Here For The Indie Portal
Click Here To Visit Our Music Gift Shop


---
Want your CD reviewed?
Click HERE to email us for information.






*All logos and trademarks in this site are property of their respective owner.
Additional content © 1998-2020 Mary4Music.com. All Rights Reserved.