Blues CD Reviews 69



Marty Stokes
"Pick Up The Phone"
Lakehouse Records & Publishing

By Peter "Blewzzman" Lauro © December 2016
Marty Stokes calls the area around Sanibel and Captiva Islands (on Florida's Gulf Coast) home, and it's also where he grew up and has been playing the blues since he was a kid. As a member of the states' many blues societies, The Marty Stokes Band spreads it's blues all over the sunshine state. One would be hard pressed to find a club or festival in Florida where the band has not played. When you think about it, there's something to be said for that - the band is constantly working!
On "Pick Up The Phone", the band consists of: Marty Stokes on vocals, and lead, rhythm, slide & acoustic guitars: Jennifer Mazziotti on tenor and all harmony saxophones; Darryl Best on bass; and Carveth Clauson on drums. Special guests on the project include: John McLanne on B-3 keyboards; Summer Kilgore Mendez on lead and backup vocals; J P Soars on lead and cigar box guitars; and Chris Peet on drums. The album is Marty Stokes' third release, is self-produced and his first on the Lakehouse label. It features thirteen tracks of which nine were penned by Marty.
"Pick Up The Phone", the opening and title track, is the only track on the disc that features just the four members of the band. Basically, this fast paced shuffle is what those of us familiar with the band get to hear on a regular basis - tight and intense rhythm from Darryl and Carveth, with lots of smokin' sax and guitar leads by Jennifer and Marty.
The sixty second scorching guitar work Marty lays down on the intro to "Take A Little Time" immediately had me loving this one. Then shortly afterwards Jennifer blows out a similar scorching riff on her sax and that was it, I was in slow blues heaven. When these two team up on these tandem burning blues leads, it just doesn't get any better. Then again, with Chris Pete (J P. Soars & the Red Hots and Southern Hospitality) and John McLane running your rhythm it kind of does.
Since the song was made famous by a powerful female vocalist - Tracy Nelson - it was a smart production move to have another powerful female vocalist - Summer Kilgore Mendez - sing it. Between her lead and Marty on backup vocals, Summer nails this version of "Livin' The Blues".
"Whiskey Drinking Woman" and "Do You No Harm" are two tracks that are all about the guitars. With Darryl and Carveth in their usual rhythm groove behind them, these consecutive tracks feature a collection of phenomenal lead, slide, guitar box and rhythm guitar work by Marty Stokes and J P Soars.
All aboard the "Morning Train".....next stop, church! This spiritual, Gospel track was pleasantly unexpected. Not being able to recall Marty ever doing this type of thing, I'm already looking forward to the next time he does. His acoustic guitar work is as moving as it is masterful and the harmony vocals between him and Summer are heavenly. Great track!
Other tracks on "Pick Up The Phone" include: "Sink Or Swim", "Low Flyer", "Pay My Dues", "Down Like A Man In Love", "Tumble", "I Found Love" and "Inside The Bottle".
For more on Marty Stokes, you can go to his website at www.martystokesband.com and the record label's website at www.lakehouserecords.com. When you do, please tell Marty and Reno that the Blewzzman sent you. FYI, Marty and the band will be performing in the 2017 IBC in Memphis.


Peter "Blewzzman" Lauro
Blues Editor @ www.Mary4Music.com
2011 Keeping The Blues Alive Award Recipient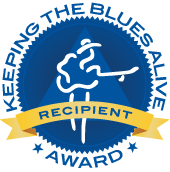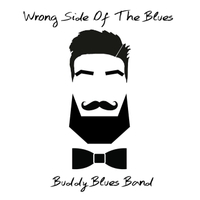 Buddy Blues Band
"Wrong Side of the Blues"
Lakehouse Records & Publishing

By Peter "Blewzzman" Lauro © November 2016
"Wrong Side Of The Blues" is the debut CD from the Orlando, FL based Buddy Blues Band. The band consists of: Buddy Blues on guitar and vocals; Ward (Wa Du) Dumigan on upright and electric bass; Glenn (Jammin') Kastrinos on drums: Chris Nordman on Hammond organ and piano; Satch Dixon on percussion; Carlos Hernandez on congas; and guest vocalist Bunky Garrabrant. The CD contains eleven original tracks that feature a very impressive fusion of blues, jazz, rock and funk.
So when a song starts off with "You call this love, I call it the blues", I'm thinking this may not be one of the best relationships in the world. Although Buddy claims to be trying hard at making it work, it appears to him as if he's doing nothing more than working on an "Assembly Line". The very obvious first impression this opening track makes is that the rhythm on this disc is not only going to be stellar but is going to be dominant as well. The vibrant use of the shakers, the deep beats of the congas, the rich bass lines, the outstanding drum and cymbal work, and the masterful organ leads equally highlight this one.
This one's titled "Listen To Me Baby" but I'm stretching it out to say "Listen to me baby, you'd better prepare your body for some serious shaking". Now you've been warned! This fast, furious and funky track is a dance floor filler if there ever was one. Of course, the rhythm section is again on fire but this time it's running rampant. Then you add in a few exuberant organ leads by Chris and a feverish guitar solo by Buddy and by now you may very well be out of control.
No one likes waking up on the wrong side of the bed but when you wake up on the "Wrong Side of The Blues" - as Buddy is finding out, you're really in a world of trouble. With no other tracks even being a close second, this one's the disc's rocker. You air drummers get your sticks ready, you air guitarists pick up your ax and you faux front men let the pony tails down 'cause it's time to rock out. Buddy and the guys sure did.
Once this one starts, you'll definitely have a "Move On". The smooth yet smoking beat, fueled by the magnificent percussion and rhythm, have It sounding like a jazzed up version of something out of the Ricky Ricardo song book. This one's got air play and movie soundtrack written all over it - think Copacabana - but better..
Except for a very well done, aggressive guitar lead in the middle of the track, "Lately" is one of the disc's jazzier tracks. It features a softer and more relaxed rhythm, some exquisitely beautiful keyboard work by Chris and very soulful vocals by Buddy. It's also another one of the many tracks where the production, mixing and engineering is noticeably masterful, and kudos need to be given to Reno Mussatto and Chris Short, as well.
Because of it's many changes and because of the way that everyone in the band was so involved, "Hear Me Screaming" is the disc's most interesting track. At times I was hearing straight up funk, other times I was hearing pure rock and other times I was hearing jazz. Throughout all that, along with some powerful vocals, Buddy was getting in amazing guitar highlights; Chris was fascinating - first on the piano, then on the organ and then on the piano again; Glenn and Ward, on the drums and bass, were all over the rhythm - especially on their solos; and not as if any help was needed but the added percussion support from Carlos and Satch took it all up a notch. With this type of instrumental interaction having been heard throughout, this is obviously signature Buddy Blues Band music.
Other tracks on this dynamite disc include: "Mean Old Woman", "Hard Working Woman", "Gonna Leave", "On To You", and "Too Much Blues".
For more information on the Buddy Blues Band, you can go to the bands website - www.buddybluesband.com or the record label's website - www.lakehouserecords.com. Once you do, please tell them the Blewzzman sent you.


Peter "Blewzzman" Lauro
Blues Editor @ www.Mary4Music.com
2011 Keeping The Blues Alive Award Recipient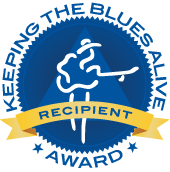 Terry Robb
"Cool On The Bloom"
Niasounds, Inc

By Peter "Blewzzman" Lauro © November 2016
So to make sure the number I give is accurate, I thought I'd take a quick look at Terry Robb's website to see how many other releases he's had prior to "Cool On The Bloom". Well that quick look became somewhat of a timely, yet very educating visit. Between his solo, duo and compilation albums there are close to twenty, and then there are another fifty five - that's right, no typo there - fifty five more that he has produced and been featured on. As if hearing him play wasn't awe inspiring enough, I'm now awed by what I just read as well.
Throughout his career, Terry has been praised by the likes of "Rolling Stone", "Guitar Player", "Living Blues", "Southland Blues", "Blues Revue", Downbeat", "Jazz Now" and pretty much every other magazine, periodical and newsletter you could think of, and here I am with the unenviable task of having to follow that lot. Well, here goes.
"Cool On The Bloom" features twelve tracks, ten originals and two covers. They include: solo performances; duets; and quartets; and some are instrumentals while others feature Terry's outstanding vocals. Joining Terry Robb, on guitar and vocals, are: Doug Smith on guitar; Albert Reda on acoustic bass guitar; Jeff Minnick on percussion; Dave Kahl on bass guitar; and Dennis Carter on drums.
The CD opens with back to back solo instrumentals titled "Soc Hop" and "Cool On The Bloom". They're both about two minutes in length, and those four minutes were three more than I needed to realize I was listening to a guitar guru.
I was told by the record label that "Christmas In Istanbul" is the albums lead single and from what I'm listening to I'm getting why. It's one of just three tracks that feature the full quartet and the musical chemistry going on between them is melodiously evident. Though I'm not hearing "Christmas" in the song, I'm certainly hearing "Istanbul". Turn it up, sit back and let yourself get carried off to a Turkish hookah lounge. In addition to being one of the best tracks, at 4:16 it's perfect for airplay.
Five tracks into the disc and I was "So Glad" to finally hear Terry singing. This is another of the solo efforts but in addition to his instrumental magic we now get to hear his magnificent voice as well.
So how does an instrumental be a great sing-a-long as well? It's easy when the song is a cover of a classic you know every word to. Lyrics or not, this is one of the more compelling renditions of The Byrds' "You Showed Me" (Mcguin, Clarke) you'll ever hear. The gripping guitar work on this one is the collaboration of Terry and Doug Smith.
The disc's other cover is "Ham Hound Crave" (Rube Lacey). It's also another solo presentation and the discs other vocal track. Hearing Terry's singing skills has me curious as to why most of his tracks are instrumentals. Perhaps, as I discover more of his music - which I intend to do - I'll find that out.
"Late Night Kahl" might just be one of the better acoustic blues instrumentals I've ever heard. With Dennis Carter providing a soft drum rhythm behind them, the tandem guitar work of Terry Robb and Dave Kahl was mesmerizing. The blues licks they were laying down were as good as any I've heard on the electric guitar.
Other tracks on "Cool On The Bloom" include: "Watermelon Eye Patch Groove", "Soggy Foot Rag", "Holy Spirit, Father And Son", "Honey One", and "Grama Jean".
To learn more about Terry Robb - and take it from me, there is a lot to learn - just go to www.terryrobb.com. Additionally, more can be found at www.niasounds.com as well. Once you get there, please tell them the Blewzzman sent you.


Peter "Blewzzman" Lauro
Blues Editor @ www.Mary4Music.com
2011 Keeping The Blues Alive Award Recipient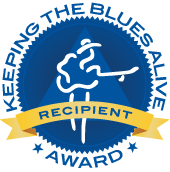 The Joey Gilmore Band
"Respect the Blues"
Mosher St. Records

By Peter "Blewzzman" Lauro © November 2016
Like a fine wine, Joey Gilmore gets better with age. At 72 he's sounding as good as he did when he was 36. That's right, I'm happy to say that Joey and I have been friends for exactly 36 years now. When I first moved to Florida in 1980, Joey was - and still is - the king of the local blues scene. As a matter of fact, I saw him one week ago today - just five days after he was released from the hospital - and he was still electrifying the audience as he came down from the stage playing stinging guitar licks while walking amongst them.
If you were to read Joey's bio, you'd see that he's performed with most of the genres legends, past and present. That said, you can read all that on your own because I'm here to tell you about "Respect the Blues", Joey Gilmore's eighth release. The disc features eleven very soulful and very well done tracks. Joining Joey Gilmore, on lead & rhythm guitar and lead vocals, are: Robert "High Hat" Carter on bass; Raul Hernandez and Maurice Dukes on drums; Sonny Boy Williams on keyboards; and Ivan Chopik on lead & rhythm guitar. Guest artists include: Rockin' Jake on harmonica; Drew Preston on lead guitar; Edlene Hart and Domino Johnson on lead vocals; Arlene Coutee on background vocals; and Yoel Hyman on horns.
Being a "Man Of My Word" (D. Walker), when I tell you that on this opening track you're going to hear some of the best gravely voiced, heartfelt and soulful vocals you've ever heard, you can place a bet on it. This is classic and signature Joey Gilmore. Musically, the track's a monster as well: there's Joey killing it on lead guitar; intense rhythm, led by Sonny on the organ; ear opening horn arrangements by Yoel; and it all culminates with Ivan closing it out with a delirious sixty second lead guitar highlight. Wow!
According to Jerry Blum, the disc's executive producer, the writers of "Brownskin Woman" (A. Espre & A. Luandrew) have assured him that Joey's rendition of their song is the first and only time the song has ever been covered. That, along with the way he's emotionally belting it out, could be a few of the reasons Joey's sounding like he owns this one. Once again the rhythm, with some of the disc's best drum work by Raul, is phenomenal; on his only appearance, Rockin' Jake takes things up a notch with some beautifully done blues harp blowin'; and with Joey focusing on killing it on the vocals, Drew is obviously focused on killing it on the guitar leads. It's no wonder this song is nominated for "Blues Song Of the Year" at the Independent Music Awards taking place in NYC later this month.
Song titles don't always make sense but few make as much sense as "A Little Love (Always Makes It Better)" (B. Jocque). Along those lines, a song being sung and performed to perfection always makes it better as well, and that's exactly what's happening here. Through the various instruments and vocals I'm hearing some rock, some soul, some reggae and some blues and yet it all comes collectively together so well. Interesting track.
On "This Time I'm Gone For Good" Joey totally turns his attention to making his guitar do his singing while Domino Johnson, with his silky smooth voice, his exquisite range and his ability to endlessly stretch his notes, handily takes on the vocals. Equally impressive is the quality of Sonny's piano playing. Another great track.
Covering a song made famous by the great Aretha Franklin is not an easy task and making it sound quite good is even harder. That said, the dynamic vocal duet of Edlene and Joey seriously nailed their version of "Chain Of Fools". As a matter of fact, the band did as well with another amazing rhythm effort.
"The Night Time Is The Right Time" but on the other hand, this is the kind of song I can listen to all day, everyday. Everyone in the band's on fire and once again, Joey and Edlene - with a whole lot of extra help from Arlene - are absolutely singing their hearts out on this one.
Other tracks on "Respect the Blues" include: "Can't Kill Nothin'", "Livin' A Lie", "Breaking Up Somebody's Home", "Room 244" and "Soul Survivor".
I applaud Jerry Blum's decision to have several other vocalists and several other guitarists accompany Joey on this project. By himself, Joey Gilmore is already a force to be reckoned with but supplying him with this kind of support took him up another notch.
Now I'm not making any predictions here but I'm willing to bet that Joey Gilmore could move that IBC award over a bit should he need to fit a BMA award on the mantel. Good luck my friend.
To get your hands on a copy of "Respect the Blues", and other releases on Mosher St. Records, just go to www.parklaneprod.com. Once you do, please tell them the Blewzzman sent you.


Peter "Blewzzman" Lauro
Blues Editor @ www.Mary4Music.com
2011 Keeping The Blues Alive Award Recipient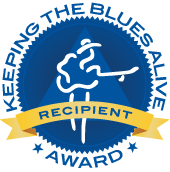 Jason Elmore & Hoodoo Witch
"Champagne Velvet"
Underworld Records

By Peter "Blewzzman" Lauro © October 2016
Jason Elmore & Hoodoo Witch are a three piece band out of Dallas, Texas. They consist of: Jason Elmore on vocals, guitar and tequila; Mike Talbot on drums and vodka; and Brandon Katona on bass and jagermeister. They describe themselves as a high energy trio who's styles of blues include jump, rock, soul, R&B and country, which they feel gives them the flexibility to please any demographic in any venue. Versatility = Longevity.
Their third release, "Champagne Velvet", features fourteen all original tracks. The disclaimer written inside the jacket states that "All sounds on the album were made by real people with guitars, bass, drums and vocals. No digital tricks or nonsense"....Just the way I like it. Also in the liner notes are listening directions and they suggest "In order to dig this record the most, get your head right, kick back, and put the damn thing on loud. Best of all, strap on some headphones." Since that's exactly how I listen when I write these reviews, I'm now going to put my seat belt on and get started.
Spread the word from New York to L. A. the guys are gonna boogie to the break of day, and on the opening track - "House Rockin' Boogie #7" - they're certainly off to a fast start. This is smokin', jump blues taken up a notch.
It's probably too late for me, but thanks to Jason's grandmother, I now know how to "Double My Money". Just like she told him, "you fold it in half and put it back in your pocket". Similar to my comment above, this is a shuffle - also taken up a notch. I hear a pattern here that I'm starting to like - things being taken up a notch.
While reading the one sheet accompanied with the disc, I saw a reference to the bands earlier releases that, unlike this one, were heavier on the rock side. That said, "Maybe" I'm listening to one of those rockers right now. Actually, there's no maybe about it - this is the disc's rocker.
Jason has a "Cross Eyed Woman" and although they get along quite well, they "just don't see eye to eye".....and that's just the start of the cunning comments made about her on this cleverly written, humorous track. Musically, it's a monster as well. The guitar and rhythm work are some of best the disc offers.
From what I'm hearing on the title track, "Champagne Velvet", I think the guys need to add Jazz to the list of styles their music is comprised of. This one's a velvety smooth instrumental featuring a masterful guitar performance from Jason, very deep bass lines by Brandon and sublime snare and brush work from Mike. I'm no longer in my office because this one took me back some 40 years ago to "Sonny's Place For Jazz" in Seaford, New York. Wow! Thanks Jason.
Somewhere between track two and track thirteen, Jason seems to have stopped heeding grandma's financial advice. All of a sudden he's down on his luck and barely has a buck, his money now just goes from "Green To Gone". It's the only acoustic track of the bunch and between the fine pickin', soulful down in the Delta vocals, foot stompin' percussion and melodic hand claps, the guys have this thing down pat. I could take a few more of these, for sure.
Other tracks on this excellent recording include: "Midnight In Memphis", "Shine Your Light", "Lament For Evelyn McHale", "Right As Rain", "Wish", "Land Of Plenty", "The Promise..." and "Mary Jane" - who I'm sure Jason was thinking about when he said "get your head right" while offering his listening instructions.
To find out more about Jason Elmore and Hoodoo Witch, check them out at www.jasonelmore.net and just search Jason Elmore on Facebook. Once you find them please tell them that the Blewzzman, on keypad and bourbon, sent you.


Peter "Blewzzman" Lauro
Blues Editor @ www.Mary4Music.com
2011 Keeping The Blues Alive Award Recipient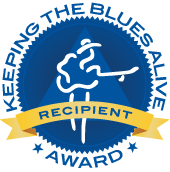 Deb Ryder
"Grit Grease & Tears"
Bejeb Music

By Peter "Blewzzman" Lauro © October 2016
You've got to hand it to Deb Ryder, in addition to being one heck of a singer and songwriter, she sure knows how to assemble a quite impressive band. On "Grit Grease & Tears", her third release, Deb - on lead and background vocals - is joined by: guest vocalist Sugaray Raiford on lead and background vocals; Tony Braunagel, the disc's producer, on drums & percussion; Ric Ryder on electric and upright bass; Kenny Gradney on bass; Kirk Fletcher on guitar; Johnny Lee Schell on guitar, slide guitar & background vocals; Albert Lee on guitar; Mike Finnigan Hammond B3 organ, piano & background vocals; Jim Pugh on piano; Joe Sublett on tenor saxophone; Darrell Leonard on trumpet; Peter Van Der Pluijm and Bob Corritore on harmonica; and Leslie Smith on background vocals. The disc features a dozen, all new, Deb Ryder originals which cover several styles of blues.
Contrary to the title of the opening track, "Ain't Gonna Be Easy", it's gonna be real easy for you to immediately be impressed with this ensemble. This smokin' shuffle opens up highlighting everyone on it. Tony, Rick and Mike - as I'm sure you'll hear me say many more times - are killing it on the drums, bass and organ and in spite of not needing any additional rhythm help, Joe and Darrell - with their sizzling horns - are providing some, regardless. And with all this happening behind them, Johnny's kickin' some ass of his own on the lead guitar while Deb's just being Deb with her usual vocal superiority.
Although it worked when Sugar Ray and Deb said it to each other, I'm not recommending any of you use "Let's team up and 'Get A Little Steam Up'" as a pick up line. On the other hand, should you try it, I'd be curious to know how that went. You see, Deb and Sugar did indeed team up, and this torrid vocal duet is indeed steaming things up. This funky track was the perfect vehicle for the pairing of these two compelling vocalists. Of course paring Kirk and Johnny Lee on guitars also worked well.
"Lord Knows I Do" like my blues done slow; with sultry, gravely voiced, range varying, soulful vocals; soft, then piercing blues guitar licks; solemn organ background followed by sharp piano leads and a relaxed rhythm holding it all together; and with this one having all of that, it's by far my personal favorite.
On this one Deb seems to be in a situation that many of us may relate to. The times are tough, the bills due, the money short and the pressure's causing overload. In other words, it's time for "Panic Mode". It's another funked up track highlighted by the fantastic horn section, the tandem keyboard leads of Mike's organ and Jim's piano with more scorching guitar licks from Kirk and Johnny Lee.
If you want to be Deb's "New Mechanic", she's now accepting applications. But be advised, the position will be quite demanding. Here's a heads up - if your resume doesn't include the facts that you: can handle dangerous curves; drive all night long and still have some in reserve; cure what's ailing her and make a house call whenever she needs; have lots of rhythm and keep good time; can tune her engine good and keep her happy under her hood; keep her well lubed and make her engine roar; then don't waste your time applying. By now, I think we've all come to understand that it's not an actual "mechanic" Deb might be in need of. Musically, it's another rhythm led smoker with Tony and Ric on top of their game with Mike and Peter wailing on the piano and harmonica. The songs full title is "New Mechanic (Patrick's Blues)" and it's another great one.
Other than some perfectly placed harmonica riffs by Bob and a some precision pickin' by Johnny Lee, the band pretty much settles into a soft groove and lets Deb do her thing on "Rivers Forgiveness". It's a soothing Gospel style song on which Deb nails the lead and vocal harmonies.
The disc closes out with "Right Side Of the Grass", and once again Tony, Rick and Mike - as I told you on the opening track to expect repeatedly hearing - are killing it on the drums, bass and organ. Also, as they've done on all of their common tracks, Kirk and Johnny Lee are crushing the lead and rhythm guitar lines; and on the last of his three appearances Bob's again impressive on harmonica.
Having heard all of Deb Ryder's previous releases, I'm going on record as saying that "Grit Grease & Tears" is hands down her best effort and it wouldn't surprise me in the least seeing it appear on the upcoming Blues Music Awards ballots.
Other songs on this fabulous disc include: "Blink Of An Eye", "Grit Grease & Tears", "Sweet Maryanne", "Just Her Nature", and "Prisoner Of War".
For lots more about Deb Ryder just go to www.DebRyder.com and you can also find her on Facebook by searching Deb Ryder and Deb Ryder Blues. Once you track her down, please tell her the Blewzzman sent you.


Peter "Blewzzman" Lauro
Blues Editor @ www.Mary4Music.com
2011 Keeping The Blues Alive Award Recipient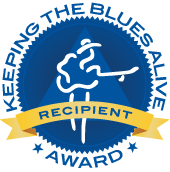 Mojomama
"Mojomama"

By Peter "Blewzzman" Lauro © October 2016
"Mojomama", the CD, is the third and self titled release from Mojomama, the band. In 2015, the CD was presented the prestigious "Best Self Produced CD" award by the Colorado Blues Society. The disc contains eleven all original tracks with a mix of songs influenced by blues, funk, rock and reggae.
Mojomama consists of Jessica Rogalski on vocals, husband Paul Rogalski on bass, Bob Murnahan on guitars and Paul Christiansen on drums. Additionally, three very special guests on the project include Janiva Magness on vocals, Anne Harris on violin and Tim Davis on keys.
Musically, "Eternity" is a most interesting track. Adding Ann Harris' skillful violin playing to the very cool reggae vibe the rhythm section has going on, makes the song take on quite a captivating sound. For lack of a better word I guess exotic might be the best way to describe this one.
Before you're halfway through "Tell It Like it Is" you'll be singing along with the chorus line as I'm doing right now....."You've got to tell it, tell it like it is"..... This one's a fun, catchy, pop style, top 40, sing-a-long that's all Jessica. It's easy to tell that she's having as great a time singing the lead and three part harmony vocals as I'm having listening to and singing along with her. Good stuff.
"Be A Legend" is a song about creating the legacy you'll one day leave behind. Not only does it make reference to many musical legends but it includes one singing on it as well. Just as Jessica starts singing about some legendary blues artists, the legendary Janiva Magness joins in and the powerful duo - who each make several switches from lead to backup - turn the song into a vocal smoker. Although the ladies stole the show on this one, the band's doing a heck of a job driving them on.
"Liberation" rocks. The Pauls - that's Paul R. on the bass and Paul C. on the drums - are fueling the pace with some fiercely funky rhythm; Bob's goin' off on some smokin' guitar riffs and Jessica's in the thick of it all with some killer lead and back up vocals. Great one for dancing.
The disc closes with "Night After Night" and when you do slow blues this good, and you do it for seven minutes, you know you've made me a very happy listener. Not only is it the disc's best song but Jessica and Bob are at disc's best on it as well. From her very soft moans and murmurs to the very gruff and powerful crescendos - and everything in between - Jessica's intensely emotional and soulful vocals are absolutely flawless. Talk about belting out the blues, Whoa! Then there's the two and a half minute guitar solo that had me shaking my head in awe. Bob did on his guitar everything that Jess did with her voice. From his slow and very soft notes and chords to his blistering blues guitar licks and back, the man is absolutely masterful. Of course, keeping it all together behind them, Paul R., Paul C. and Tim have the perfect rhythm groove going on. Monster track!
Other tracks on "Mojomama" include: "Lying In The Dark", "Dig Deeper", "Fool For Your Love", "Forbidden Love", "Complicated Melody" and "Love Hangover".
To learn a lot more about Mojomama, find out their schedule in the Colorado area and purchase some of their music, just go to www.mojomama.net. As usual, when you do, please tell them the Blewzzman sent you


Peter "Blewzzman" Lauro
Blues Editor @ www.Mary4Music.com
2011 Keeping The Blues Alive Award Recipient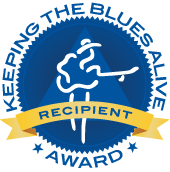 The King Brothers
"Get Up And Shake It"
Club Savoy Entertainment Group

By Peter "Blewzzman" Lauro © September 2016
King. Has there ever been a surname more synonymous with the blues than that? Of course not! Why just telling you a little bit about the many Kings of the genre would take me well over an hour, but since you already know about most of them, let me introduce you to two that you may not yet be that familiar with - they are Lee and Sam King, a.k.a. The King Brothers. Now should you be wondering about their blood lines, the answer is "Yes"! They are second cousins of the late and great Freddie King.
"Get Up And Shake It", the siblings' third release, consists of ten songs. Three of those are written by Lee and Sam and the other seven - as "Nothing But The Blues" radio show host Gary "The Wagman" Wagner states - are "Blues standards done King Brothers' style". The lineup on the project is: Lee King on guitar and lead & background vocals; Sam King on drums and background vocals; Ellis Hall on keyboards; Al Threats on bass; and Michael Fell on harmonica.
The first of the original tracks is a jazz influenced instrumental titled "Just Driving Around". It's a six and a half minute long jam that's an outstanding introduction to the bands musical talents. There's absolutely nothing flashy about it, and from what I'm hearing, no flash necessary. It's just four (I believe Michael sat this one out) musical maestros doing their thing. I've actually played this one four times so far and since I can't type while snapping my fingers, I've been on this paragraph for over 30 (very pleasant) minutes. As the saying goes, "this's one's worth the price of admission".
As he tells his lady "Everything you do to me is 'Just The Way I Like It"', you can clearly hear the happiness in Lee King's voice. Sounds to me like he's one lucky guy. This is another original track and it features Lee being back up with a whole lot of funk. That said, Sam, Ellis and Al are smokin' it on the drums, keys and bass.
On Willie Dixon's "Close To You", I'm now understanding what "The Wagman" meant. This is a traditional blues song done in a partly traditional, partly contemporary and partly funky way.....a.k.a "The King Brothers way". Lee's soulful and gritty vocals, Michael's smoking harp leads and the straight up and very tight rhythm that Sam and Al are locked into, are all right out of Chicago; Then there's Ellis, with his wonderfully contrasting piano and organ leads, taking the song elsewhere. Another great track.
The title track is the last of the three originals. For the dancers, this has to be the bands best song. It's seven and a half minutes of rapid rhythm guitar licks, fiercely funky bass lines, hard drivin' drum beats, and outrageous organ leads that will surely cause you to "Get Up And Shake It". Not just a smoker but a three alarmer at that.
The disc closes with a cover of cousin Freddie King's "Tore Down". Having toured with him, the King Brothers have the song down pat and more than did it justice. As with all the other tracks, the rhythm section is once again a highlight, but it's Lee's straight up, ass kickin' guitar licks that steal this one.
Other tracks on "Get Up And Shake It" include: "Rock Me Baby", "Hound Dog", "Hoochie Coochie Man", "Blind Snake" and "Bigg (sic) Legged Woman". To learn more about the King Brothers check out their website..... www.kingbrothersplaytheblues.com. I've also included the one sheet in the form of an attachment. It includes a bit of a bio and a real cool explanation as to why their style of blues is "danceable and rock, funk and Gospel flavored. You can also follow the band on Lee King's Facebook page at www.facebook.com/lee.king.bluesman and for booking or CD requests you can contact Angie at bluzl8y@aol.com. Once you do, please tell him the Blewzzman sent you.


Peter "Blewzzman" Lauro
Blues Editor @ www.Mary4Music.com
2011 Keeping The Blues Alive Award Recipient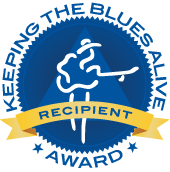 Rev. Billy C. Wirtz
"Full Circle"
Featuring
The Nighthawks
EllerSoul Records

By Peter "Blewzzman" Lauro © September 2016
Like the Reverend Billy C. Wirtz, Oscar Levant (1906-1972) was an American pianist, composer, author, comedian and actor. With that said, they have much more in common than that. You see, Oscar was the person who proudly proclaimed that "There is a fine line between genius and insanity and I have erased the line". Now Billy may not have erased the line but he sure does cross it a lot.
On "Full Circle", Billy's twelfth release and first on EllerSoul Records, the legendary wild man is joined by the legendary Nighthawks as well as several other stars. The complete ensemble consists of: Reverend Billy on vocals and piano; Bob Driver on guitar and vocals; Steve Riggs on bass and backup vocals; Lil' Ronnie Owens on harmonica and backup vocals; and a bunch of amazing artists you know as the Nighthawks: Mark Wenner on harmonica and backup vocals; Mark Stutso on drums and backup vocals; Johnny Castle on bass and backup vocals; and Paul Bell on guitar and backup vocals.
Living not all that far from Billy, I'm occasionally able to catch some of his live shows. However, the times I have, those shows have always been solo. When I heard that the guys at EllerSoul teamed Billy up with this stellar lineup I immediately thought this was genius...or insanity...at work. Either way, I knew it would be a hell of a good time.
The CD opens with one of Billy's originals, the classic and rockin' "Too Old". Although what I'm listening to totally contradicts him, Billy seems to think he's "too old to rock and roll but he's just right to sing the blues". "Bull Shit, Billy. With that Jerry Lee thing you've got goin' on piano; the Chuck Berry thing Paul's got goin' on guitar; the way Mark's wailing on harmonica; and some of the rocking-est rhythm these ears have heard coming from Mark S. and Johnny; this is rock 'n' roll at it's very best".
Because his zany antics and hilarious lyrics usually command most of my attention, it's on an instrumental where I get to fully appreciated the maestro that Billy is on the piano. On "Smokie Part 2", a Bill Black song, the Reverend's sounding as good as any of those players who's names I keep seeing on "piano player" award ballots.
So with Johnny Castle co writing "Rockin' Up To Gloryland", it's quite obvious Reverend Billy's bizarreness can be contagious. On this smoker it's Saint Peter putting on his blue suede shoes, Sodom rolling over and telling Gomorrah the news and a whole lot of shaking in the angel band. This is exactly what you'd expect from this match up....The Nighthawks crankin' out the straight up kick ass blues they're know for and Billy killing it on piano while belting out witty and wacky lyrics.
On an absolutely beautiful rendition of Floyd Cramer's "Your Last Goodbye", the insane guy took a break while the genius returned to the stage. The difference between these two altar egos is staggering. This instrumental features Mark S. and Johnny laying down a very relaxing rhythm while Billy and Mark create an amazingly enchanting sounds on the piano and harp.
One of the best parts of this song is the story Billy tells about how he came to write it. There's a waitress in Billy's favorite dinner who always likes to tell Billy stories about her father, who was also in the music business. Upon seeing her after not having been there in awhile, Billy asked about her father. Her reply was "Daddy Passed Away" and she continued on to say "then mama turned gay". Of course, Billy saw this as "Neon sign saying write a song Billy"...which he apparently did. Enough said, you'll just have to listen for the rest of the story.
Although he didn't write this one, I'm sure some of the crazy lyrics Billy did write were while under the influence of a little too much "Wine Spo-Dee-O-Dee". Thankfully, those days are long gone. Since the wine drinking being done on this one takes place in N'awlins, Billy does lay down some wickedly wild honky-tonk piano licks. And as they get in some ferocious licks of their own on harp and guitar, by no means are Lil' Ronnie and Paul being left behind. Another smoker for sure.
"Mennonite Surf Party" is another furious and chaotic track. It's indeed a party song and the guys sound like a choir singing some kind of a drinking song. On the other hand, the middle third of the song features some of the discs best instrumentals. Billy, Mark and Paul take turns doing piano, harp and guitar leads that I literally wanted to go on forever.
Other tracks on this sometimes wacky but always entertaining album include: "One Point Five", "Mama Was A Deadhead", "Breakup", "Who Dat? (The Rev's Theme)", "I'm A Senior", "Daddy Was A Sensitive Man", "The Hand Of The Almighty" and "Reprise (Smokie Part 2.5)"
To get in touch with the Reverend Billy C. Wirtz you can check out his website - www.revbillycwirtz.com and just search his name on Facebook. Other websites you should check as well:
The Nighthawks at www.thenighthawks.com
EllerSoul Records at www.ellersoulrecords.com.
And please, tell everyone that the Blewzzman sent you.


Peter "Blewzzman" Lauro
Blues Editor @ www.Mary4Music.com
2011 Keeping The Blues Alive Award Recipient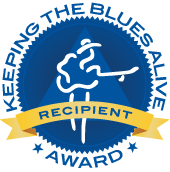 Hard Swimmin' Fish
"True Believer"
By Peter "Blewzzman" Lauro © September 2016
So here it is, some twenty plus years and five CDs in and I'm just discovering Hard Swimmin' Fish. If there was ever a time for a WTF, this is it. That said, better late than never.
Should anyone else need an introduction, Hard Swimmin' Fish are: Demian Lewis on vocals, guitar and banjo; Waverly Milor on vocals and harmonica; Jason Walker on drums and percussion; Randy Ball on upright and electric bass; and special guest John Sharrer on organ. "True Believer", their fourth release, contains twelve tracks of which eight were written by the guys.
The thing that most impressed me with this band was the fact that they reminded me so much of.....absolutely no one. How refreshing! Sure, they have their influences - and they're even mentioned on the one sheet - but musically, they do a good job of not mimicking them. That's originality!
Hard Swimmin' Fish didn't take very long to make me a "True Believer", they did it with the original, opening and title track. The rhythm is rugged, the guitar leads are feisty, the harp leads are spirited and the vocals (Demian) are scrappy. With those descriptions all being synonymous with this word, gritty is the best way to describe Hard Swimmin' Fish.
Don't let the title of this original, "Five Years Hard Labor", fool you. It's got nothing at all to do with breaking rocks on a chain gang. The labor referred to here is a labor of love - in actuality, a lack of it - from the woman Demian spent five, obviously miserable, years with. Another hard driven track sung and performed with the intensity I'm starting to realize I'll be hearing throughout the whole disc.
This Wolf/Willie cover called "Howlin' For My Darlin'" should be a hint as to who those aforementioned influences may be. It features Waverly on the vocals and although he and Demian don't look that much alike, with their gritty and grittier vocal styles, they sound like identical twins. Musically, it's Randy's upright bass and Jason's drum and percussion work that make this one work.
"Ooh, That Was Close", isn't a reference to nearly getting hit by a runaway train, but the song's certainly got the energy of one. With so much musical diversity taking place between the guitar, the banjo, the harmonica and the rhythm & percussion, this is one heck of a genre crossing track.
Hard Swimmin' Fish's technique of incorporating many different styles of music into their recordings is masterful but the guys can surely get up for some low down traditional blues as well. "Love Me Or You Don't" is exactly that. With Randy and Jason slowing down the rhythm groove behind them, it's Demian's soulful vocals and stinking guitar licks along with Waverly's very bluesy harping that highlight this one.
Another of the disc's straight up blues tracks is a cover of "Need Your Love So Bad". For several reasons, this was by far my favorite track: One of those is that with Waverly's powerful and emotional deliverance, along with his broad range and note holding ability, this is the disc's best sung track; Another is the fact that Demion, also at disc's best, is just killing it with his down and dirty, string bending attack on his guitar; and lastly, but certainly not least, throw in John - with his mesmerizing organ work propelling this already potent rhythm section up a notch and all I can say is "WOW".
Since I can't stop replaying the above track,, I guess this is where I've got to close. The rest of the songs on "True Believer" are: "No Shortage of the Blues", "Come Together", "Get Gone", "Once Upon A Time", "Mess Around" and "Don't Let The Devil Ride".
To learn more about Hard Swimmin' Fish, as I needed to and happily did, just go to www.hardswimminfish.com and you can also like their FB page at www.facebook.com/hardswimminfish. Once you do that, please tell them the Blewzzman sent you.


Peter "Blewzzman" Lauro
Blues Editor @ www.Mary4Music.com
2011 Keeping The Blues Alive Award Recipient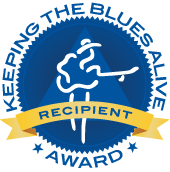 Mary Jo Curry
"Mary Jo Curry"
Guitar Angels Records
By Peter "Blewzzman" Lauro © September 2016
With this self titled CD being her debut release, I'd like to take this opportunity to say "Welcome to our world, Mary Jo". On the recording, Mary Jo Curry - on the vocals - is joined by: (husband) Michael Rapier and (producer) James Armstrong on guitar; Darryl Wright and Lawrence Baulden on bass; Andrew Blaze Thomas on drums; Brett Donovan on keyboards; Dick Garretson on trumpet; Mike Gillette on sax; Larry Niehaus on trombone and L. A. Davison on background vocals. "Mary Jo Curry" (the disc) contains nine tracks of which two of the four originals were written by Mary Jo with the other two being penned by Michael.
So you wake up one morning and find that your mate has vanished during the night. Yikes! Panic strikes and you immediately call the police to report a missing person, right? Wrong! In Mary Jo's case "hell must have froze over" and her "ship must have come in". As a matter of fact, she's so happy to be free she jumps up and starts singing "Ooooo Weeee". This humorous and clever original track is highlighted by impressive lead & background vocals and outstanding horn blowing headed up by Dick's piercing trumpet leads.
Immediately following is "Husband #2", the term she uses to let her current husband (ironically, the writer of the song) know that he's basically got one foot out the door and the other foot on a banana peel. With good support from the horn section, it's Lawrence (bass) and Andrew (drums) heading up the tight rhythm on this one. That, combined with several nice guitar leads from Michael, along with lots of vocal sass-itude from Mary Jo, and this is another of the disc's best.
With the first few songs being light and upbeat, it's time to hear the serious side of Mary Jo, and damn...can she get serious! "Wrapped Around My Heart" is a slow blues ballad on which she just belts the vocals clear out of the park. Talk about range - she's smooth then rough, soft then powerful, calm then stormy and compelling throughout it all. Now you know with these kind of slow and low down blues songs you've got to have some scorching guitar leads to bring it all together and Michael did indeed bring it all together. By far, the disc's best track and I want more of this. Wow!
Well, my wish was granted because the very next track is another scorcher. On this one, her man has been "Steppin'" out and I pity the fool 'cause he's about to feel the wrath of Mary Jo. Anger, frustration and ferocity never sounded so good. Musically it's a monster as well. James is masterful on lead and slide guitars; Darryl and Andrew have an intense rhythm going on; and Brett's relentless organ chords are adding just the right edge to the track.
When a married guy comes home late from a night out on the town he'd probably not get in too much trouble if he smelled of booze. Why I'm pretty sure reeking of weed might not even raise an eyebrow. But fellas, you come home "Smellin'" like sex and you're in a heap of trouble. Mary Jo ain't taking that crap and your lady won't either. With this track being the funkiest of the lot, you know Darryl (bass), Andrew (drums) and Brett (organ) are creating a fuss and this time, it's Michael (the songs creator) killin' it on slide guitar.
Other tracks on "Mary Jo Curry" - what just might just be a "Best New Artist Debut" nominated disc - include: "Little By Little", "Voodoo Woman", "When A Woman's Had Enough" and "Homewrecker".
Want to know more about Mary Jo Curry? Of course you do, so just go to www.maryjocurry.com and find out. You can also check her out on Facebook by simply searching Mary Jo Curry. Once you find her, please tell her the Blewzzman sent you.


Peter "Blewzzman" Lauro
Blues Editor @ www.Mary4Music.com
2011 Keeping The Blues Alive Award Recipient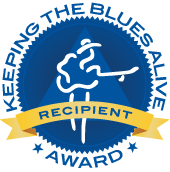 Vaneese Thomas
"The Long Journey Home"
By Peter "Blewzzman" Lauro © September 2016
At the Thomas orchard, the fruit did not fall far from the tree. Rufus, God bless him, did one heck of a job passing on those talent genes of his. I'm sure that at that big blues festival in the sky, he's one of the proudest parents up there. We appreciated you Rufus, and thanks for allowing us to now appreciate your offspring.
If Vaneese Thomas were asked - "How difficult was it for you to have to follow up "Blues For My Father", which garnered you two Blues Music Awards nominations?" - I have no idea what she might say. On the other hand, after listening to "The Long Journey Home", it would not surprise me at all if she said "It was a piece of cake". There's no question in this listener's mind that those nominations - with a strong possibility of a win - are once again on the horizon.
With nearly two dozen musicians playing over a dozen different instruments and eight different singers adding vocals, "The Long Journey Home" is as loaded with talent as it is with music. Joining Vaneeese Thomas, on lead & background vocals and piano, are: Joe Bonadio on drums & percussion; Paul Adamy on bass; Paul Mariconda on piano, organ & saxophone; Sergio Cocchi on organ & background vocals; Wayne Warnecke on percussion, electric guitar & trumpet; Al Orlo on electric & acoustic guitar; Tash Neal on electric guitar and dobro; Peter Calo on dobro & banjo; Rob Paparozzi on harmonica; Katie Jacoby on violin; Chris Young and Ed Palermo on saxophone; Bryan Davis on trumpet; Barbara Cifelli on baritone saxophone; and Lisa Fischer, Erin Pellnat, Sharon Bryant, Fonzi Thornton, Darryl Tookes and Carolyn Mitchell on background vocals. Of the disc's twelve tracks, eleven are Vaneese's originals with a Fleetwood Mac cover. Now let me tell you about a few of my favorites.
"Lonely No More" is one of a handful of tracks in which Vaneese is not accompanied by any background vocals and inasmuch as I do enjoy the vocal harmony on those others, I'm loving the vocal changes this one allows her to make and the range she uses in making them. Throw in the excellent tandem guitar work of Al and Tash and some nice piano leads by Paul and it all adds up to a winning number.
Sounds to me like the time and place for a hot time is "Sat'day Night On The River". That's where you'll find Vaneese, Sharon, Fonzi, Darryl and Carolyn singin' up a storm; Joe and Paul kickin' it on rhythm; with the horns of Ed, Bryan and Barbara wailing away while Cliff, on his only appearance, is killin' it on the sax solos. Leave your inhibitions at home but do bring your dancing shoes.
If you're not quite sure what style of music "Country Funk" might be, try thinking what a band made up of members of a bluegrass band, a soul review, a Gospel group and a country band might sound like. Ya can't, huh? That's why you've just gotta hear this one. As Vaneese says, "It's down home blues that's been citified". Backed by very strong rhythm - with supporting horns and keyboards - along with ripping dobro & banjo from Peter and wicked fiddle work from Katie, this is one heck of a soulful hoedown.
This topical song gives a whole new meaning to the term "contemporary" blues. Making comparisons of the early civil rights fight to the current tensions on that matter, the song's point is, that sadly, "The More Things Change", the more they stay the same. Vaneese references Sam Cooke with "A change is gonna come, someday" and her father - Rufus Thomas - with "The world is round, but it's crooked just the same". Somewhere behind Vaneese's powerful and heartfelt vocals, I know the band is doing a masterful job but it's the stinging and truthful lyrics take stand out on this one.
Right about now I could go for something a bit more spiritual and uplifting and the best song of the lot for that is "Revelation". I mean there's not much more that can make you feel better than knowing that your baby loves you and hearing him tell you so. This is one of those feel good songs that make you want to throw your hands up and sing along with. Musically there's a lot going on; There's Paul shining on piano; there's Tash impressing electrically and acoustically on guitars; there's Rob all over the harp; and there's Vaneese sounding contagiously happy on vocals. Great track!
The rest of the tracks on "The Long Journey Home" are: "Sweet Talk Me", "Mystified", "Prince Of Fools", "I Got A Man In TN", "Rockin' Away The Blues", "Mean World" and Fleetwood Mac's, "The Chain".
Everything you'd like to know about Vaneese Thomas - including how to get a copy of this, and her other six albums - can be found at www.vaneesethomas.com. While you're there, please tell her the Blewzzman sent you.


Peter "Blewzzman" Lauro
Blues Editor @ www.Mary4Music.com
2011 Keeping The Blues Alive Award Recipient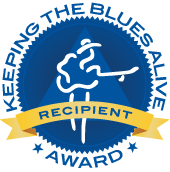 The Incorruptibles
"Leave It At the Door"
By Peter "Blewzzman" Lauro © September 2016
The Incorruptibles are not a crime fighting task force in Chicago and no one in the band is named Elliot Ness. What they are is a three piece band out of Milwaukee, WI. Since "Every picture tells a story" and "A picture is worth a thousand words", then take a quick look at the album cover. Alrighty then, now you know what to expect. So put on your dancin' shoes and get ready to shake, rattle and roll.
The Incorruptibles are; Jimmy McCarthy on guitar and vocals; Amy Ashby on upright bass and vocals; and Bill Siebert on drums. And with a collective 100 years of music experience between them, I'm comfortable with telling you they are indeed a bunch of seasoned veterans. Joining them are special guests Andrew Spadafora on saxophone and Leroy Deuster on pedal steel.
"Leave It At the Door" is the bands debut release and it contains fourteen all original tracks of which eight were penned by Jimmy and the other six by Amy. Let's go have a listen.....
The opening and title track is a song about a place most of us will relate to. It's that place you go to when you just need to de-stress and get away from all of the days BS. Once you get there you take all that jive and just "Leave It At The Door". It's a swingin' shuffle that, as with twelve of the tracks, features only Jimmy, Amy and Bill - and quite frankly, that works just fine. Unlike other trios that all too often lean toward working the word "power" into the mix, these three are smooth. Outstanding vocals and guitar highlights by Jimmy and something I'll probably mention many more times - lots of smokin' rhythm.
"He's Mine", and Amy sure sounds very happy and quite convincing when she tells you that. Amongst all the things she likes about him, I think his '55 Chevy is right up there on the list. With that said, from start to finish, this one will have you putting the pedal to the metal.
Similar to "He's Mine", this one's about a woman the guys might like to say "She's mine" about. She's a hussy who's the talk of the town in her "White Alligator Shoes". But heed Amy's advice guys, it won't be long and you'll be singing the blues. More of The Incorruptibles signature stuff, downright bootie shaking, boogie music.
Another woman you need to be careful of - and this time it's on the advice of Jimmy - is the one with the face of an angel and the "Devil In Her Eyes". Speaking of Jimmy, he's rockin' the vocals on this one. Additionally, this is the only chance you'll get to hear Andrew wail on sax, and now that I'm doing just that I could handle a lot more of him.
"Come Hell Or High Water" is a smokin' instrumental and this one could very well be the inspiration for the cover art. That said, other than the very next track - "Nothin' But The Blues" - featuring Amy belting the hell out of the vocals - not much is different. If you're not rockin' when these two are on, immediately call a doctor!
The disc closes with a track that's got a very cool Latin beat. Other than Jimmy and Amy taking turns saying the songs title a few times throughout, it's pretty much an instrumental. Although it's an interesting piece, it had me somewhat confused - especially at the songs end when the loud sound of someone putting "ten in the pit" on a bowling alley, followed by that familiar sound that a beer being poured into a glass makes, and then an outburst of laughter all takes place. That's when I looked up the translation of "Estoy Borracho" and then it all seemed to make sense. Cute!
Other tracks on this very entertaining disc include: "Crazy Kind", "That Will Never Do", "Beer In Bed", "Lowdown And Dirty", "Is That So Wrong (How Was I To Know)?", "Just The Way You Want Me To", and "Laugh Out Loud".
From the looks of their schedule, it seems to me that The Incorruptibles are pretty much sticking around the WI area.....for now. Once the word gets out on this talented group, I'm sure that will all change. You can view that schedule and learn a lot more about the band at www.theincorruptiblesband.com and you can like their FB page at www.facebook.com/TheIncorruptibles/. Of course, like you always do, please tell them the Blewzzman sent you.


Peter "Blewzzman" Lauro
Blues Editor @ www.Mary4Music.com
2011 Keeping The Blues Alive Award Recipient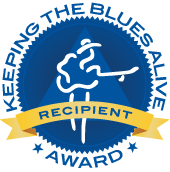 Tracy K
"What's The Rush?"
By Peter "Blewzzman" Lauro © August 2016
Just about two years ago, while writing about some of her acoustic work, this is a line I used to describe Tracy K.....

"This is old school...I'm talking Sonny Terry and Brownie McGhee kind of stuff...acoustic blues at its best. Tracy K has certainly done her homework, 'cause she nails this type of stuff - vocally, musically and more importantly, mentally. Her scrappy, scratchy voice, her masterful harp skills and her intensity all excel".....

Now she's back with her fourth release - "What's the Rush?" - and although she's added a full band on some of the tracks, none of what I said back then has changed, I've just got more to add.
On "What's the Rush?", Tracy - on vocals, guitar and harmonica - is joined by: Jason Nowicki, Terry Barnett and Tony Desmarteau on guitar; Leonard "Lewsh" Shaw on keys & horns; Vaughan Poyser and Nenad "Keza" Zdjelar on bass; George Demeduk and Ty Rogers on drums; Jamie "Snakeman" Steinhoff on Dobro & acoustic guitar; and Travis Haugen on organ.
"What Tomorrow Brings" has quite the interesting sound. Musically, with Vaughan and George in a tight rhythm groove and Jason nailing the scorching blues guitar leads, it's easily one of the disc's most traditional blues tracks. On the other hand, with Tracy adding a bit of twang and sass to a whole bunch of grit and soul, I found myself enjoying the country feel all of that added to the track.
Everything may have "Done Gone Wrong" as a result of Tracy writing this song but on it's performance, with everyone peaking, everything's done gone damn good. In addition to belting the hell out of the blues vocally, Tracy's doing it on the harp as well. Also pulling double duty is Leonard, who's keyboard and horn work are equally exceptional. Throw in Jason's ferocious guitar leads and the ruthless rhythm of Vaughan and George and now you're listening to the disc's best track.
Tracy wrote this song at a festival for a workshop called "Heartstrung". While reflecting on the meaning of the word, she decided to write the song about people she knew who fit the meaning to a T. Here's a sample about two of the people I also happen to know....."Mick and Molli live in northern Mississippi all peace and love like a couple of hippies. He's got seven guitars and a dog named Arrow. Molli's real purty, straight up and narrow; she gives Mick some lip and he slips her the tongue. Looks like these folks is... heartstrung." The song then goes into aspects of other loving couples lives, including Ozzy and Sharon (yep, them). Since Tracy already knows me pretty well, I'm sure that once she meets the Blewzzlady, we'll make it on the updated version of this song. Musically, it's a party. Nenad and Ty are rockin' the rhythm & Terry and Leonard are cranking it on guitar and piano leads.
"Time Machine" is the second of the discs two acoustic duet tracks. It's a jazzy number that features Tracy sounding quite skillful at singing a bunch of improvised, meaningless and nonsensical syllables made cool by the famous scat singers of years gone by, and Tony - the songs co-writer - doing a masterful job on acoustic guitar.
The disc closes with it's only cover - a spine tingling, bone chilling, hair raising rendition of Randy Newman's "Guilty". It features Nenad and Travis creating the heartbeat on the bass and organ and is highlighted by Tracy singing her heart out while Jamie puts on a pristine performance on acoustic guitar. At nearly six minutes long, the recording was about ten minutes too short for me. If you're a music teacher and the lesson is about putting your heart, soul and your mind into the song, just stop instructing and play this track. In addition to a four chair turn, a performance like this would create havoc amongst "The Voice" judges.
An interesting side note about this track is that it starts off with footsteps (apparently walking over to the turntable) and leads into the sound of a needle being dropped onto a record. Then, as the song begins, and ends, you can actually hear the scratches so commonly associated with that mode of listening. Tracy explained to me that as a youngster, she actually wore out the needle listening to Bonnie Raitt's version of the song and she just felt right adding it to her version, in a tribute to her greatest influence.
Other songs on "What's the Rush?" include: "Everybody Wants", "I Got the Honey", and "Indigo Heart".
To look into getting your hands on a copy of this excellent disc and to find out more about Tracy K, just go to www.tracyk.ca. And as I always ask you to do, please tell her the Blewzzman sent you.


Peter "Blewzzman" Lauro
Blues Editor @ www.Mary4Music.com
2011 Keeping The Blues Alive Award Recipient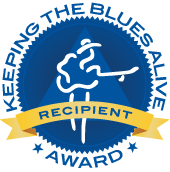 Mick Kolassa
"Taylor Made Blues"
Swingsuit Records
By Peter "Blewzzman" Lauro © August 2016
"Taylor Made Blues" is Mick Kolassa's third release in as many years and just as he did with his first two, he is donating 100% of the profits it generates to The Hart Fund and Generation Blues - two very worthy programs sponsored by The Blues Foundation.
The disc features twelve tracks of which nine are originals. What makes some of these songs so interesting for me is not only knowing that Mick wrote them from real life experiences, but by him being a very good friend, I also know quite well who and what he's singing about.
On "Taylor Made Blues" Mick - on vocals and acoustic guitar - is joined by: Jeff Jensen, the discs producer, on electric and acoustic guitars; Bill Ruffino on bass; James Cunningham on drums and percussion; Chris Stephenson on organ and piano; Colin John on lap steel, resonator and baritone guitars, and baby sitar; Deb Landolt on solo and backing vocals; Eric Hughes on harmonica; Reba Russell and Tullie Brae on backing vocals; Victor Wainwright on piano and Castro Coleman (a.k.a. Mr. Sipp) on guitar.
The opening track is titled "Baby Faced Louise" and it's an original that sounded to me like it was about Mick's wife.....except her name is Molli. Then I saw the explanation of the song at Mick's website and it cleared things up...NOT! As Mick explains it, the song started out being about a fishing fly and ended up becoming a love song about the Mrs. Alrighty then! Anyway, it's one of the few tracks that feature Eric on harmonica and that right there makes it worthy of mention. Between him and the rhythm section, there's plenty of smokin' going on. On top of that, Mick's having a good ol' time telling us just how in love he is with that fishin'.....I mean that lady of his.
The title track, "Taylor Made Blues", is another of Mick's works and it's about his hometown of Taylor, MS. Everything about this song came together so perfectly. It's a laid back song, about a laid back town, sung in a soft and relaxing style, with the band in an equally soft and relaxing groove. Excellent song, performance and production.
Very recently, I got to hang out with Mick at the Bradfordville Blues Club in Tallahasee, FL. While talking to him about this album, I mentioned that I heard a pattern where a few of the songs seemed to be about him getting old. To that he very mater-of-factly said "I am". This is the first of those several original songs and as you hear Mick say 'It's tired and "I'm Getting Late"', you kind of know exactly what he means. Unfortunately, along with the rest of the lyrics, those words are all too relatable. This one features Victor's only appearance and it's highlight is his one and a half minute N'awlins piano style solo midway through the track.
"With Friends Like Mine" is a song Mick wrote as a way of paying tribute to the beautiful people that have become his musical family. Some of them play piano, some of them play guitar, some of them play harp, or bass, or sing, and some just sit at the bar. Some of them are always happy, some of them are usually down. Some of them drink, some of them smoke, but Mick just love's having 'em all around. The sincerely sung warm lyrics do a hell of a job conveying Mick's happiness in having these people in his life. Musically, the song makes several interesting and contrasting switches from a laid back Caribbean beat to a honky-tonk country beat. The whole band nailed this one.
"Keep A Goin'" is a nineteenth century poem written, by Frank L. Stanton, that Mick turned into a fun having, hand clapping, sing-a-long, Gospel song that he, Deb and Reba just had a ball performing and you'll have that same ball listening. The amazing vocals - both lead and harmony, Colin's incredible slide guitar lead, James' and Bill's relentless rhythm and the contagious laughter at the end of the track were all responsible for that replay button getting hammered.
"Left Too Soon" is a song Mick wrote about losing his best friend of forty years. From the melancholy lyrics and heartfelt vocals, to the deep rhythm and solemn organ, to the mind blowing guitar tirade that Jeff goes on, this track just reeks of the blues. Being nearly six minutes long, with every second of them drenched in the blues, I'll give this one my ultimate compliment and say that Mick just may have himself a "song of the year' nomination with this one.
"My hurry died" and "My hurry expired" are the other two ways Mick has of telling people "My Hurry Done Broke". This hilarious track was inspired by a true story in which Mick, while walking with a cane, was poked by someone behind him and told to hurry up. Mick's acoustic guitar pickin' and Eric's lazy harp give this one a good ol' Delta blues feel.
Other tracks on this very well done project include: "Prison Song", "In The Day", "Lungs", "Can't Get Next To You" and "Raul Was My Friend".
Mick's informed me that he's putting together a tour to promote this CD and from what I just heard, along with having seen him perform a few songs at a recent jam, you just might want to catch his show. You can get more information on that, as well as finding out a lot more about "Taylor Made Blues", by visiting him at www.mimsmick.com. When you do, please tell him his buddy the Blewzzman sent you.


Peter "Blewzzman" Lauro
Blues Editor @ www.Mary4Music.com
2011 Keeping The Blues Alive Award Recipient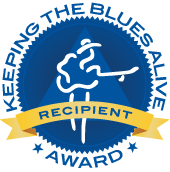 Click Here To Return To The CD Review Index
Click Here For The Blues Portal
Click Here For The Indie Portal
Click Here To Visit Our Music Gift Shop


---
Want your CD reviewed?
Click HERE to email us for information.






*All logos and trademarks in this site are property of their respective owner.
Additional content © 1998-2017 Mary4Music.com. All Rights Reserved.