Blues CD Reviews 58



Danny Brooks
"Texassippi Soul Man"
His House Records

By Peter "Blewzzman" Lauro © November 2012
I guess you can officially say that Danny Brooks is 100% Blewzz Approved. Since this is his fourth consecutive CD that I've had the pleasure of working with, it's safe to say that "The Blewzzman likes the Soul Man".
On "Texassippi Soul Man" Danny Brooks, writer of all 16 tracks, sings all the lead vocals and plays harmonica, piano, stomp board, slide, rhythm and acoustic guitars and the kitchen sink (not really but I'm betting he'd even make that sound good). His fellow musicians - who number enough to to be considered a diocese - include: Lynn Daniel on bass; Eddie Flores on drums; Brannan Lane on drums & Percussion; Kenny Grimes and Joe Forlini on guitar; Louis Stephens on piano and B3 organ; Courtney Reed, Tammy Elskes, Eddie Flores, Mickie Lynn, Brannan Lane, Debi Middlebrook and Alec Fraser on Background vocals; and Brannan Lane, Sandy Lane, Patrick Russell, Joseph Holguin and Debi Middlebrook on hand claps.
On the opening track Danny Brooks sings about being a "Soul Man". However, that statement should not be confused with the thought you might have from hearing Sam & Dave or James Brown saying it. Oh yeah, they had soul and were some of the best soul men around but the soul Danny's proud of having is much deeper. Danny Brooks is a man from, of and about the soul.
The story behind this song is as compelling as the song. While driving home from a late night gig, Danny became overwhelmed with thoughts of pressing family matters. This, and the fact that just days earlier he had a hard time finishing a gig due to symptoms common to a heart attack, led him to ask the Lord for help. Right then, right there, the words started coming to him and before he knew it, Danny was "Shakin' His Burdens Free". The lyrics and vocals are equally soulful and the song is done with a very cool reggae beat rich in rhythm and percussion and full of harmonica highlights. This is signature Danny Brooks.
"A Better Man Than Me" is slow ballad with more powerful lyrics and emotional vocals. Giving her diamonds, expensive clothes and lavish trips may make her feel like she's got a better man, but as Danny sees it, if she wants something real - that her heart can see, then there is no better man than me. Danny and Lewis hook up nicely with the tandem keyboards.
Wanna liven up your next party? Simply put this song on as loud as you can and I promise you it will turn into a "Jubilee". Remember all those background singers and hand clappers I mentioned in the credits? Well, they're all here and they're singin' and clappin' and causin' a whole big ruckus and I'm lovin' it all. The lyrics are screaming spirituality, the music is screaming gospel and it's all got me screaming wild. Best track of the disc and possibly the best track Danny's ever done. This is one of those 32 minute long 4 minute songs, if ya know what I mean.
Danny has no problem admitting to a dark past and the reason he believes that the key word in that sentence is "past" is because his "Mama Prayed". This song is a tribute to her and all the other loving, praying mothers in the world. Tight rhythm from Lynn and Brannan fuels this country/Gospel/folk hybrid that features strong harp and guitar leads by Danny and Kenny.
This song is about an actual event that took place in Danny's life. He was at that frail age of thirteen and, as long ago as that was, he just can't forget "The Night Hank Williams Let Him Down". Doing what he thought would be cool, he called this girl he had a crush on and over the phone he played her his favorite Hank Williams song - and doing a heck of a job at it as he did indeed claim. Once he picked the phone back up the dial tone told him she didn't think he nailed it as much as he did. Welcome to the insecure feelings common with the puberty years, Danny. Just for the record, Danny did nail this song about that song.
Other tracks on "Texassippi Soul Man", which totals over seventy minutes of great stuff, include: "Can't Stop Riding This Train" "Let it Rain", "Trouble Me No More", "Hard Workin' Man", "Runnin' With The Best Of Them", "I Wanna Be With You", "Something Gotta Hold On Me", "Middle Of A Miracle", "You're The Best Thing About Me" and "Caught A Fire".
As with most of Danny Brooks' music, "Texassippi Soul Man" is one of those discs that - regardless of the type of music you're into - anyone will like it. Great songs, great musicians and great feelings from, of and about the soul.
Please check Danny out at www.dannybrooksmusic.com and when you do, tell him brother Blewzzman sent ya.


Peter "Blewzzman" Lauro
Blues Editor @ www.Mary4Music.com
2011 Keeping The Blues Alive Award Recipient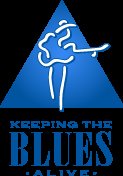 ColdtrainBlues
"ColdtrainBlues II: Funkin' Da Blues"
Rizing Sun Records

By Peter "Blewzzman" Lauro © October 2012
On one hand, ColdtrainBlues consider themselves to be - and I quote - "one of the funkiest blues bands in the world", but on the other hand they really don't consider themselves to be - in the true meaning of the word - a band at all. In a conversation with producer and musician Earl J. Foster, it was explained to me that ColdtrainBlues is a conceptual conglomeration of world class musicians. They come from different genres including jazz, country, pop and rock. They come from different eras including "old man" Earl - a term he used to described himself - who started out on American Bandstand. And some of them even come from different bands. However, they all share a common love for the blues.
Basically, Earl assembles different ensembles for live shows, different ensembles for recording sessions and even after a track is recorded, he assembles different guitarists to work solos into the song. The results are masterful and although they can be confusing as to who is playing when, Earl likes it that way. His exact words to me were "it's about the music, not who's playing it". As a matter of fact, other than some mentioned guests, the players of ColdtrainBlues all use alias nicknames. My God! Did I discover a bunch of musicians with no ego?
Now let's talk about them, and their music, on "Funkin' Da Blues". The ColdtrainBlues Crew consist of: "Big Daddy" Payne on keyboards & vocals; Will "Big Willie" Biscuit also on keyboards & vocals; Vincent "Big Bad Vinny" LaBauve on lead guitar; Earl "Slick" Siler on drums, Duane "One Take" Laskey on keyboards; and Eric "Uncle Funky" on bass. Additional guest soloists on several tracks include: David T. Walker; Ray Bailey; Doug Scott; Z'Andre Yarborough; Murray Middleman; Jeff Colbert; and Ron Dixon.
The first track, "Buck Wild" makes a great first impression. It puts forth the idea that if the rest of the tracks were as good, this would be a hell of a good disc. The rhythm is robust; the vocals are powerful and soulful; the backup vocals are quite complimentary; and "Big Bad Vinny" kills it on guitar. Yep, I'm ready for more.....
.....And more is what I'm hearing on "Don't Make Me Pay For His Mistakes." It's more great vocals and back up harmony, more tight rhythm, more kick ass guitar - this time with added solos by Doug, and killer piano and organ highlights by one of the several keyboardists.
As big Big Daddy Payne tells it, he's about to get quite cozy with Betty Lou. With a drink and a dance already under his belt, he's ready to take it to the next level. That is until a friend whispers into his ear that "Her Boyfriends In Jail".....and he just made bail. If you want to know the outcome of his predicament, you'll have to give a listen for yourself. All I'm gonna tell you is the music's as cool as the story.
"Everybody Knows About My Good Thing" and as far as "Big Willie's" concerned, that's not a good thing. It seems that no matter who he talks to - the mailman, the neighbors, the butcher - they all know just a bit more about her than he cares to hear. This one features some of the discs best and bluesiest vocals and this time it's special guest guitarist, Ray Bailey, tearing it up on seriously scorching solos.
I may not know "Who's The Fool?" but I do know it's another of my favorite tracks. "Slick" and "Uncle Funky" are right on with the rhythm, "Big Bad Vinny's" wailin' on guitar and "Big Willie" - a most incredible blues singer - is belting the hell outta this one on vocals. I'll be slammin' the replay button at the end of this one.
"I Think You Ought To Know" that this is another monster blues song. It's a live recording so I'm assuming it's the six piece ColdtrainBlues crew who are makin' all the noise.....and such beautiful noise at that.
Now if you asked "one of the funkiest blues bands in the world" what they like doin' most, I'm betting they'd say "We Love Funkin' Da Blues". Aha! I'm right. As you might expect. "Slick" and "Uncle Funky" are playing a key role on the drums and bass right here. And as Earl obviously knows, when you want to get real funky you gotta have a sax. Enter Murray.
Other tracks on the "Funkin' Da Blues" include: "Crabs In A Barrel", "Hot Rockin' Mama", "I'm So Worried", "Makin' Me Feel" and "Dead Meat".
Now that you've probably decided you'd like to have a copy of ColdtrainBlues II: Funkin' Da Blues", you can get one by going to www.coldtrainblues.com. When you go, please be sure to tell Earl that the Blewzzman sent ya.


Peter "Blewzzman" Lauro
Blues Editor @ www.Mary4Music.com
2011 Keeping The Blues Alive Award Recipient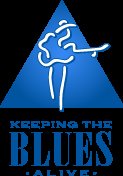 Patrick McLaughlin
"Self Titled CD"
Bolt Records

By Peter "Blewzzman" Lauro © October 2012
The Patrick McLaughlin Band consists of Patrick on vocals and guitars, Molly Young on bass, and Gary Williams on drums and backing vocals. Additional musicians on several cuts include Darrell Jumper on drums & backing vocals and Chris Skrobot on guitar. The disc contains 11 all original tracks.
More often than not, three piece blues bands tend to fall into the rock blues arena and commonly get referred to as power trios. Although some of what I read about the band refers to them as exactly that, I beg to differ. It's my opinion that with their diverse mix of traditional, contemporary and rock blues - influenced with doses of jazz and soul - that Patrick McLaughlin and company could be the ultimate crossover band.
The opening track - something that many of us will be doing for the rest of our lives - "Working Hard", immediately spotlights the bands talents: solid rhythm from Molly & Gary and excellent vocals and guitar work, with most of it being slide, from Patrick.
One of the discs more traditional blues numbers - and perhaps my favorite track - is a shuffle called "I've Got You". With significantly intense rhythm behind him, Patrick's slammin' out some blues on guitar. This is one of those song I consider too good to be too short. I wanted lots more than it's three and a half minutes.
"Make Up Your Mind" is the type of song you might expect to hear from Otis Redding. It's got that lazy, laid back "Sittin' On The Dock Of The Bay" feel. Molly and Gary are in a mellow groove on bass and drums, and Patrick's softly strummin' his guitar. It's the soulful vocals that make this one shine.
"Never Crossed My Mind" is a soft rock blues song done a la Neil Young. Guest guitarist Chris Skrobot brings a whole new sound to the song and his style blends perfectly with Patrick's vocals. I would have liked to hear more of him.
"Motion Of Emotion" is by far the most serious, slow downed, low down blues track of the the bunch......and it's a pleasingly seven and a half minutes long. Of course, that naturally makes it one of my faves. This is one of several tracks which feature Darrell on the drums and he's another good match with Gary in the rhythm department. However, the emotion that's in motion is all coming from the vocals and guitar. Great song.
The closing song is an instrumental titled "One More". Basically, it's six minutes of the band doing what the guys do best..... Sounding great.
Other tracks on this self titled CD by Patrick McLaughlin include: "Which Way To Go", "Burn A Little Brighter", "There's More To Life Than This", "Fathers And Sons" and "Ready Set Leave".
To learn more about Patrick, his past projects, gig dates and more, just go to www.patrickmclaughlin3.com. And when you do, tell him the Blewzzman sent you.


Peter "Blewzzman" Lauro
Blues Editor @ www.Mary4Music.com
2011 Keeping The Blues Alive Award Recipient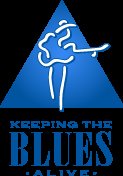 Mike Mettalia & Midnight Shift
"Midnight Sun"
Lost World Music

By Peter "Blewzzman" Lauro © September 2012
Midnight Shift bills themselves as a "Rhythm, Rockin, Boogie" band and indeed they are all that. However, on "Midnight Sun" - their third release - they are a hell of a lot more. Besides the songs you'll be boogieing to, their are others that you can swing dance to, line dance to and maybe even square dance to. Some may cause Beethoven to consider rolling over and others could possibly make you shout out exclamations such as "Great Balls Of Fire!" or "Yee Haw!". And yet they never really wander from their genre - the blues.
This very diversified, very talented and very good band consists of: Mike Mettalia on vocals & harp; Mike McMillan on electric & acoustic guitars, maracas and backup vocals; Paul Pluta on electric & standup bass and backup vocals; and Tim Smith on drums. Special guest include Jimmy Cavallo on sax & vocals; Steve Guyger and Mikey Junior on harp; April Mae on vocals; Chicago Carl Snyder and Dan McKinney on keyboards; and Jim Callan on pedal steel guitar.
"Calabash", one of nine originals, immediately put me in motion. Imagine Chuck Berry and Jerry Lee Lewis in an all out free for all with a smokin' harp player doing his best to blow them both away. Get my point? Rock 'n' Roll, baby. The whole band, with the addition of Carl on piano, are all over this one.
I'm on my sixth play of this song and during the first five all I did was sit here with a big smile on my face. Thank you, April. Listening to your voice - even as it sings about when "The Blues Come Around" - is a totally pleasing experience. Together, April Mae and Mike Mettalia nailed this duet. Throw in a tight rhythm groove, a few choice guitar leads and monster job on pedal steel by Jim and I think even Hank Williams himself would have enjoyed listening to the way his song was covered here.
The title track placed me on the set of a mystery movie. It gave me the feeling of being on one of those dark, foggy, cobble stone streets where you see a trench coated private eye with a fedora, leaning against a pole that's casting off the dim light of a "Midnight Sun". Instead of a saxophone, it's Mettalia's singing; McMillan's guitar; and April Mae's soft backup vocals that create the sultry, steamy effect. Great stuff.
Generally I'm bothered when a really good song is too short but thank goodness this one was. After it's two minute run, "Mama's Little Baby" had me exhausted..... and that was just from listening. Fierce rhythm, ripping guitar and vocals faster than a tongue twister had this train totally running away. Phew!
"Leave Married Women Alone" - it's not just the song title but good advice as well. This is Jimmy Cavalllo's song and hearing him sing it makes me think he should have followed his own advice. As a matter of fact, the pace these guys are keeping actually sounds like they're running from a furious husband. More great rhythm and of course, with Jimmy featured, vocals and sax highlight this one.
"Built For Speed" could easily be Midnight Shift's logo - these guys are relentless. On this one Mike Mettalia shares the harp playing with the completely capable Mikey Junior. Knowing Mikey's style, he probably volunteered as soon as he heard the song title. This is a match of musical maniacs.
The closing track, "What Have I Done" was recorded live at the Lehigh River Blues Jam - an annual blues festival in Catasauqua, PA, that's put on by the Second Story Blues Society. It features smokin' harp by not just one, but two extraordinary masters of the instrument - Mike Mettalia and Steve Guyger, also on vocals.
Other tracks on "Midnight Sun" include: "Work Don't Work", "Magic Touch", "The 796", "Sun Record Sleeve", "Love Reaction", "Heartsick", and "Cheat You Fair".
As I looked back to a review I did of Midnight Shift's last CD - "Rhythm Rockin' Boogie" - a line I wrote jumped right out at me. I had stated that "If there was ever a CD you bought just on my recommendation, let it be this one". To that I'd now like to add this.....Ditto! You can do just that by going to www.mnightshift.com. When you go, please tell the guys the Blewzzman sent you.


Peter "Blewzzman" Lauro
Blues Editor @ www.Mary4Music.com
2011 Keeping The Blues Alive Award Recipient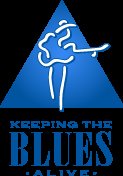 Mark Sells Band
"Missin' You"

By Peter "Blewzzman" Lauro © September 2012
Should the musicians who make up the Mark Sells Band - Mark Sells on guitar and lead vocals, Bill Leyva on bass and vocals and Andy Mendoza on drums - sound familiar to my regular readers then you've got one heck of a good memory. This talented trio were part of Brothers N' Blues when I reviewed an EP of theirs called "That's Right", back in June of 2005.
Apparently, other than being seven years older, not much seems to have changed for this talented trio. "Missin' You" features the same gritty, scorching, hard rhythm driven blues with the same enlightening and inspirational lyrics that they impressed me with back then. I'm comfortable saying that these nine original songs are basically spiritual music on steroids.
Writing about a world class three piece band is not an easy task. Redundancy sometimes becomes commonplace. It's almost like being stuck between a "Rock N' Hard Place" which, of course, is this songs title. On it, Bill and Andy may very well be on top of their rhythm game. Need I say what Mark's doing? Read on........
Although masterful guitar work is a common denominator on all the tracks, this one features some of the raunchiest, scorching blues guitar licks. This is my kind of stuff. I've already replayed it more times than sentences I've written. Mark's use of gutsy and gritty vocals to describe his journey from going the wrong way to the right way down a "One Way Street" are as amazing as his guitar work. Great song!
Adversity doesn't bog down Mark because with the help of the Lord, he just keeps "Movin' On". Obviously the Lord's inspiration has been felt by the rest of the band as well, because the whole track is movin' on with the speed of a powerful locomotive.
"Mark's Groove" literally took me to the edge of my musical comfort zone. I had that feeling like you get when you're on a roller coaster and in spite of being scared to death you're equally wild with excitement. Phew! Get your pumps out because you air guitar players are gong to need lots of extra fuel playing along on this one. With Bill and Andy pounding out some vicious rhythm behind him Mark is totally in the hands of the guitar gods.
Unlike anything else on "Missin' You", "Bye-Bye" is a very mellow, quite relaxing instrumental. Any longer than it's three and a half minutes could very well have been trance inducing. Soft brush stokes and ever so faint bass notes accompany Mark seducing the strings of his guitar similar to the style of a harpist.
Other tracks on "Missin' You" include: The title track - "Missin' You", "So Cold", "Before I Met You" and "Trials And Troubles".
Before I close, I'd like to make one additional comment. I think, but I hope I'm wrong, that the use of words such inspirational and spiritual may have some readers thinking this is a CD full of hymns. To them let me say this - if this is the kind of songs I'd hear in church I'd start attending......and not just on Sundays. This is some of the rockinist, sockinist blues you'll ever hear.
For more information on Mark Sells and the band just go to https://www.marksellsband.com - this will take you directly to his Facebook page. Once you're there, "like" the page, then tell him the Blewzzman sent ya. Oh yeah, one more thing........also tell him I don't want to wait another seven years.


Peter "Blewzzman" Lauro
Blues Editor @ www.Mary4Music.com
2011 Keeping The Blues Alive Award Recipient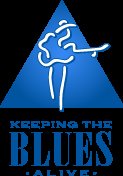 LI'L RONNIE and the Grand Dukes
"Gotta Strange Feeling"
EllerSoul Records

By Peter "Blewzzman" Lauro © August 2012
There's a scene in "The Godfather" where Pete Clemenza tells a young Michael Corleone that "things like this gotta happen every five years or so". Of course, Clemenza wasn't talking about Li'l Ronnie and the Grand Dukes releases, but he very well could have been. But, as the saying goes - good things are worth waiting for - and this quinquennial quintet's latest release is a winner.
On "Gotta Strange Feeling" the Grand Dukes consist of: Ronnie Owens on vocals & harmonica; label mate Ivan Appelrouth on guitar; John Sheppard on upright & electric bass; Mark Young on drums; and John Fralin on piano. Special guest Dukes include: North Side Slim on maracas & bass drum; Stu Grimes on drums & percussion; Janet Martin on backup vocals; Mike Moore on upright and electric bass; and Jim Wark on guitar. The disc contains fourteen tracks, of which twelve are originals, and as with all of the bands' prior releases, they're a good mix of traditional, contemporary and jumpin' blues.
Right off the bat the band starts off in one of those grooves that the Grand Dukes have become famous for. The song's called "Can't Buy My Love" and it's done in that slow and oh so cool retro style of blues. There's nothing fancy about this kind of stuff and when you're this good at it, nothing fancy is necessary. One word sums up the vocals, the harp, the guitar and the rhythm - perfect!
Ditto for "Love Never Dies". If you play this one at your baby boomers blues party don't be surprised to see a stroll line form. More great stuff.
You'd better have your dancin' shoes on when "Sweet Sue" grabs you by the hand 'cause you're gonna be rocking to some serious rhythm. This smoker's fueled by Stu and Mike laying it all out on drums and the upright bass.
What a difference a song makes. A minute ago Ronnie's gal was sweet and now "She's Bad, Bad News". Oh well, that makes for a real good blues song and this one's got all the necessary ingredients - hot harp and soulful vocals from Ronnie, smokin' rhythm from John S. and Mark, wailing piano from John F., and real good rhythm guitar from Ivan.
"Fat City" is a testament to the outstanding musicians Li'l Ronnie assembled for this project. This one features most of the "Guest Dukes" and it's still one of the discs best tracks. Ronnie's peaking on the harp and Stu and Mike are all over the rhythm on drums and upright bass on this very hot instrumental.
I "Gotta Strange Feeling" this song's gonna make this review take a whole lot longer than it should. I can't type with my feet tappin', my head bobbin' and my fingers snappin'. This swinger is the discs "replay special". With the rhythm guys nailing another one, Ronnie, Ivan and John are incredibly smooth and tight on vocals, guitar and piano.
"I Won't Take It Anymore" is a very interesting mix of musical styles. The bands rockin' out in the background, Ronnie & Janet are sounding like a country duet vocally - yet he's blowin' some serious blues through the harp, and Ivan's sounding like Vince Gill on guitar. Very interesting song.
"Late Night Blues" is all about the harmonica. With the band in a slow, very blues groove behind him, this instrumental features Li'l Ronnie testifying as to just how good he is on it. Good, slow, harp driven blues at it's best.
Musically, the most perfect track is "Bring Your Love Home To Me". Ivan excels as he switches between lead and rhythm guitar, Mark and John S. continue to amaze me on rhythm, John F. is fabulous on the piano and Ronnie's vocals are compellingly soulful.
Other tracks, that I didn't mention but certainly should have, include: "Cold Hard Cash", "Screaming & Crying", "Buzz Me", "Can't Please Your Wife", and "C'est la vie".
"Gotta Strange Feeling" may very well be Li'l Ronnie's best effort ever. And with him and Ivan Appelrouth becoming formidable collaborationists; having the amazing talent that Ellersoul Records is assembling with the likes of Andy Poxon, Julius Pitman, Marion James, Terry Garland and of course Ivan as label mates; and getting more involved in producing, I think you just might be seeing and hearing a lot more of Ronnie Owens. That makes me happy.
You can reach Li'l Ronnie either by going to www.lilronnie.com or www.ellersoulrecords.com. How ever you do it, make sure you tell him the Blewzzman sent you.


Peter "Blewzzman" Lauro
Blues Editor @ www.Mary4Music.com
2011 Keeping The Blues Alive Award Recipient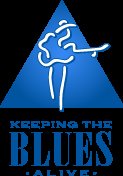 Various Artists
Mary4Music Presents:
"Keeping The Blues Alive"
Volume 1
By Peter "Blewzzman" Lauro © July 2012
Hypothetically, if I were in a conversation with Terry Blankley while not knowing what he did for a living I'm sure that upon hearing his voice I'd ask if him if he was a blues singer. Of course, we now know that he is - and that's a good thing. His raspy, growling vocals along with awesome guitar and percussion work, all highlight "Gig Blue".

There's no questioning her sincerity as Lisa emotionally admits it's time to "Surrender To The Blues". This just may possibly be one of the best songs I'll hear all year long. There's a phrase I repeatedly use to describe songs of this caliber and here it is - this is song of the year material. To me, this is what the blues is all about....well written melancholy lyrics that are sung with the heart and soul, slow and steamy rhythm that features deep and sultry horns and beautiful piano highlights, and of course - scorching guitar leads.

Just as those red shoes get Bobby BlackHat going, the song will do the same to it's listeners. "Put On Your Red Shoes" is one of those tracks that fill the dance floor with it's opening notes. Even the wallflowers will be shaking, moving or tapping one or more of their body parts. Excellent singing, harp work and rhythm.

Had I thought of this line first - I don't get the blues, but the "Blues Sure Get Me", I'd be using it as my slogan. It's a cool and truthful statement. Most of us blues fans really don't get the blues but yet the blues sure has got a hold on us. In addition to highlighting Alison's vocal prowess, this track features great rhythm and excellent sax arrangements.

His woman's gone and she's got his money and his car. RB should be mad, but instead - he's in love with what he used to have. "What I Used To Have" is a well written solo acoustic track that features RB Stone doing what he does best - singing, pickin' and blowin' a harp. Real good stuff right here.

The title of this song - "My Daddy Was the Postman" - sounds innocent enough. After all, I was even a postman at one time in my life. However, some of it's lyrics have me wondering if it was his "mail", or his "male", that he was spreading around from house to house. Who cares? What really matters is that the song rocks. Having worked with this band over the course of many years and many discs, this is typical Porkroll Project material - tight rhythm, smokin' harp and keyboards, rippin' guitar licks and well sung vocals.

Of all the musicians on this disc, Dave Sadler is the only one I've yet to have the pleasure of previously listening to and working with. Having now done that I can truly say "Welcome to my blues world, Dave". "Fourth Street Ruckus" could have easily been called Fourth Street Melee, Fourth Street Free For All or Fourth Street Donnybrook. Basically, they all mean that all hell is breaking loose and that's exactly what's going on musically on this five minute instrumental. Leading the way with relentless guitar playing, Dave Sadler and the band are kickin' ass.

"Half The Man" is an absolutely phenomenal track with sensational guitar work. I swear, when it was over, I felt like applauding. It opens with one hell of a guitar highlight followed by intense, soulful vocals. Then, halfway through this five minute song, Bill goes off on a two and a half minute, song ending solo, equal to the mastery that Ronnie Earl has over his guitar. What a great song, and an original at that. (This track, and the CD it appeared on ("Still Blue") were both winners of the 2010 "Blewzzy Award").

Rozzy Osborne is really Roger K. Osborne, a truly caring person who has dedicated his life to helping and caring for animals. He's also a talented guitarist, vocalist and songwriter. "Animals Get The Blues Too", is a CD featuring all original songs about animals and most of the proceeds from it went to the Humane Society. The title track is about as good as a blues song gets. It's got it all...the heartfelt and soulful vocals, great rhythm led by the ever present and soothing organ sounds, those blistering guitar leads and melancholy lyrics that any animal lover will surely relate to.

(This has absolutely nothing to do with the song but I feel compelled to say it........Although Memphis Gold and I have been friends via the Internet for a very long time, it wasn't until the 2011 Blues Music Awards, in Memphis, TN. when we actually met. Starting about an hour before the actual awards ceremony, the lobby of the Marriott Hotel becomes a virtual who's who of blues folk. It's mingling at it's best. From across the room I couldn't help but notice a handsome, well dressed black man and it was undoubtedly his bright gold baseball cap with "Vietnam Veteran" in green letters that made him stand out. As sure as I am that anyone from GQ would have considered this improper accessorizing, I'm also sure that there wasn't a veteran in the room who'd agree with them. Being one of those veterans, meeting this gentleman and shaking his hand became my priority. As I approached him I said "Good evening sir, I'd like to introduce myself"....and before I could, I was interrupted by a woman who said "You don't know who that is?" Turning to her I said "No Ma'am, but I'm pretty sure you're going to tell me". Then, as proud as a peacock showing off it's beautiful feathers, the woman excitedly and loudly said "Why that's my husband.....Memphis Gold". It was classic.)
Just like he does before he buys a car, Memphis Gold wants to "Test Drive That Women". After all, he's gotta make sure her motor's running right...right? Good lyrics, good singing, good guitar work, great person. Also highlighted by wonderful sax and piano accompaniment.


Peter "Blewzzman" Lauro
Blues Editor @ www.Mary4Music.com
2011 Keeping The Blues Alive Award Recipient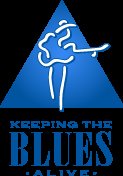 Rita Chiarelli
"Music From The Big House"
Mad Iris Music Inc.
Soundtrack From The "Music From The Big House" Documentary
Recorded Live At Louisiana State Penitentiary

By Peter "Blewzzman" Lauro © July 2012
Prelude
It's been written, sung, preached and medically documented that music is a healing tool, and from my own life's experience - I can attest to that. However, that belief has just been taken to a whole new level for me. I recently had the very moving experience of seeing the documentary movie "Music From The Big House". To say it was compelling would be a total understatement.
It's an endeavor that started out as a journey down the legendary Highway 61, by Rita Chiarelli. Rita's intent, like others who have made the trip, was to make every stop that's a must on a historical pilgrimage such as this. Along the way she discovered Louisiana State Penitentiary and was totally intrigued by it's rich music history. This fascination consumed her to the point of wanting to be a part of it all - and she ultimately did. Years of planning and visits to the prison have led to "Music From The Big House". It's a concert put on by Rita - not just for, but with the prisoners.
When asked about the impact this project has had on her, Rita summed it up with these words..."To say the experience changed me would be an understatement. I have been changed forever". I totally understand her.


Review
Unlike reading other reviews where you may see the name of a musician and it might be familiar to you, I'm pretty sure that won't happen here. You see, other than the three tracks not recorded in the prison, most of the musicians I'm about to mention are serving 20 to life for the gruesome crimes they've committed. The courts and the Lord have and will judge them for that - I'm just here to tell you about the music and those who made it are: Calvin Lewis, Anthony Dixon Med, Kuantau Reeder, Samuel Shaw, Johnny Jones, Fredrick Ross, Michael Richardson,. Jason Hacker and Laird Veillion who are collectively called The Jazzmen; Ray Jones, Robert Swift, Carlton Parks, Albert Patterson, Emanuel Lee, Glenn Harris, Gerald Franklin, Johnny Jones, Clarence Henderson and Ray Jackson who are also know as Pure Heart Messenger; Matthew Morgan, James Marsh, Ramus Benoit, Robert Roblow and Robin Polk who are as a group called Little Country. And of course, Rita Chiarelli on vocals and guitar. Except for three of them, all songs were recorded live at the prison.
The three songs recorded at the Toronto session include Rita with Al Cross on drums, Papa John King on guitar and Joe Philips on bass.
"These Four Walls" is an acoustic song which was written and performed by Rita at a session in Toronto, and it's being sung from the perspective of a prisoner. It's a Gospel style song that's basically a confession and an act of contrition. Between the intensity of her vocals the sincerity of the songs lyrics, Rita is all too convincing relaying her emotions of hurt and remorse. You almost get the feeling she's actually doing the time. Also performing on the track are Al Cross on drums, Papa John King on guitar and Joe Phillips on bass.
"Mississippi Boy", although performed by The Jazzmen, is not even close to a jazz song. This is good ol' down home rhythm driven blues with great vocal harmonizing.
"Mercy Blues" is a song written by Rita, and the Jazzmen are backing her up on it. This is real low down blues featuring Rita and Fredrick Ross sharing some seriously scorching blues vocals. It also features well done guitar, harp and piano leads. Very good stuff.
Pure Heart Messenger are the facilities Gospel Singers and since they certainly have their share of repenting to do, they've actually gotten quite good at it. Rita joins them for a rousing version of "Glory, Glory" which will surely get you moving. Great vocal harmonizing and strong bass lines highlight this one.
Ray Jones will most likely never get out of prison - and that may be deservedly so. However, because of that, the world is missing out on hearing what could very well have been a super star of a soul singer. As lead singer of Pure Heart Messenger, he knocks it out of the box with his vocals on "Rain On Me".
"I Love You Still" is another of Rita's originals and on it she's being backed up by Little Country. This is old school country blues that will have you thinking Loretta Lynn.
The concert ends with members from all the bands joining Rita in a well done rendition of "Midnight Special". The vocals are being passed around to many and all the musicians are just jammin' out. It's quite obvious, that in spite of most of their situations, everyone was having a grand old time.
Other tracks on the disc include: "Rita's Journey" and "Convicted" which are two short musical interludes - by Christopher Guglick - that open and close the disc; "Don't Let Him Catch You" and "Harvest" which are performed by Pure Heart Messenger; and short prison yard rehearsals of "Rest My Bones" and "Rain On Me".
To learn more about the movie, the disc and about Rita herself, just go to www.ritachiarelli.com. Please tell her that her new friend the Blewzzman sent ya.
BTW, a portion of the proceeds from the project will be used to finance Louisiana State Penitentiary's music program.


Peter "Blewzzman" Lauro
Blues Editor @ www.Mary4Music.com
2011 Keeping The Blues Alive Award Recipient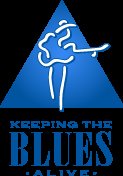 Click Here To Return To The CD Review Index
Click Here For The Blues Portal
Click Here For The Indie Portal
Click Here To Visit Our Music Gift Shop


---
Want your CD reviewed?
Click HERE to email us for information.






*All logos and trademarks in this site are property of their respective owner.
Additional content © 1998-2012 Mary4Music.com. All Rights Reserved.