Blues Road Trip 1

Our first road trip took us to the Blue Bayou Club, a cozy blues club in Hillsborough, North Carolina;
Where we saw a wonderful performance by EG Kight.
After viewing the photos click HERE to read The Blewzzman's Review of this special night!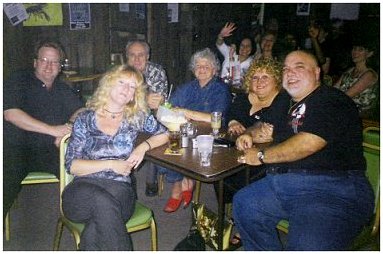 The "Road Trip Crew" (L-R) Mike, our very own Mary(4Music.com),
Rose's Dad Al, Rose's Mom Bert, Blewzzlady Rose and Blewzzman Pete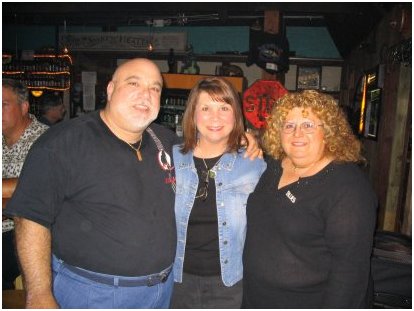 Pete The Blewzzman, Bonnie Tallman and Blewzzlady Rose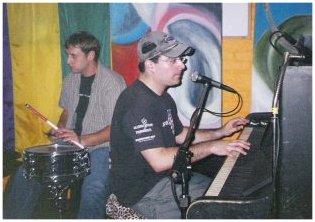 Opening act Clark Stern on piano and Garth Applegate on snare drum




Our websites' lovely hostess Mary with the also lovely Miss E G Kight
(Is sign over EG's head insinuating The Blewzzman's been here before?)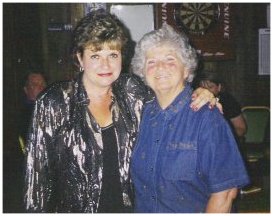 E G Kight and my very smiley mother in law Bert




The E G Kight Band (L-R) Lee Anderson on guitar, Jeremy Jaffe on drums,
E G on vocals and rhythm guitar and Andy Seal on bass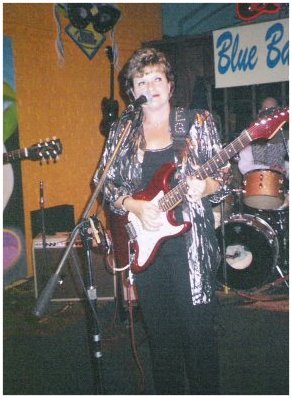 The "Georgia Songbird",
Miss E G Kight

Guitarist Lee Anderson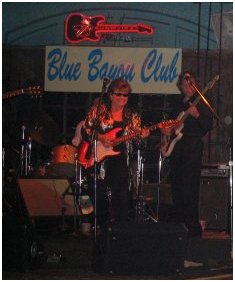 E G and the band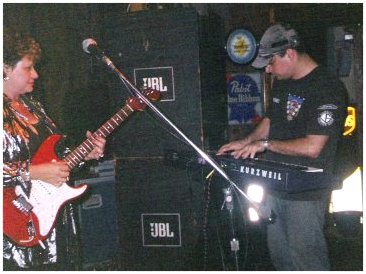 Clark Stern, on keyboard, jamming in with E G and the band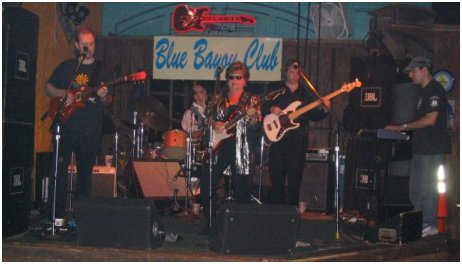 EG and her Band (+Clark on keys)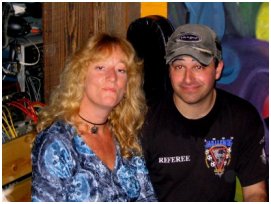 Mary with piano player
Clark Stern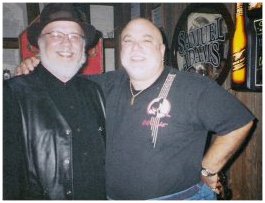 Blue Bayou Club owner Gary (L) and Pete the Blewzzman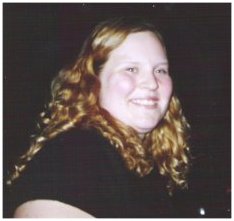 "Smiley" Pally our wonderful waitress with the contagious smile


Click HERE to read The Blewzzman's Review of this show


Check back soon to see where the "Blewzz Road" takes us next time! . .


---
More Photos Here-
Page 2 ~ Page 3 ~ Page 4 ~ Page 5 ~ Page 6 ~ Page 7 ~ Page 8 ~ Page 9

Picture Index
---

Blues Portal Home

Blewzzman's Reviews Home

Mary4Music Home






*All photos taken by Mary and The Blewzzman

Copyright ©1998-2006 Mary4Music.com/Blewzzman. All Rights Reserved.