2005 W.C. Handy Award Photos
Page 2

After viewing the photos click HERE to read The Blewzzman's Review of this special night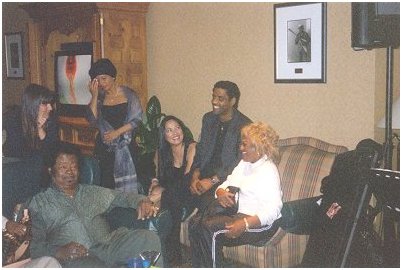 Kenny Neal with his fiance' and friends enjoying a laugh while Guitar Shorty enjoys the Jam.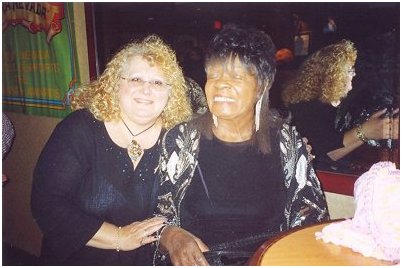 There were two Queens at this jam.
The "Queen of the Blues", Handy nominee and winner, Miss Koko Taylor
and Blewzzman's Queen - Rose, aka "Mrs. Blewzzman"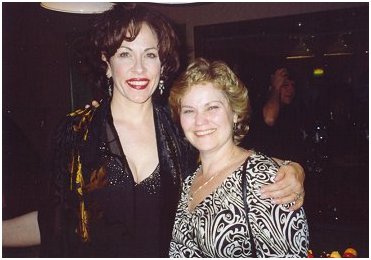 The jam was full of blues babes - here's two - Janiva Magness and Andra Faye, both Handy nominees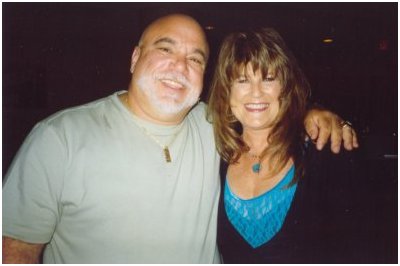 Pete the Blewzzman and Blues Diva Michele (with one L) Lundeen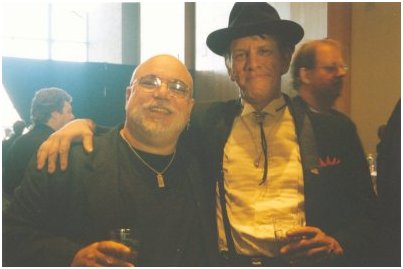 No, that's not Laurel and Hardy or Abbot and Costello.
It's Blewzzman and his new friend Watermelon Slim smiling it up at the Pre Handy Cocktail Party.
Click here for an interview Pete did with Handy nominee Slim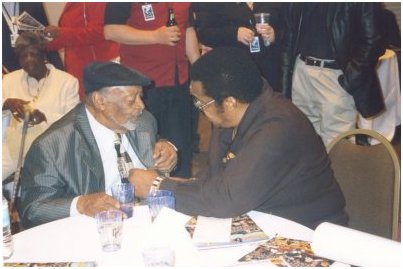 Two blues legends and eternal nominees, Robert Lockwood, Jr. and Little Milton.
Think they're asking each other for an autograph?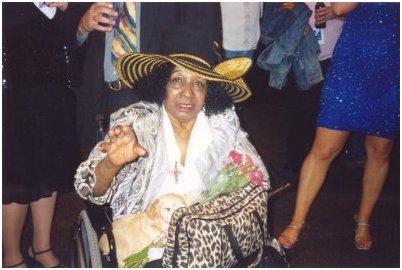 "Traditional Blues Female Artist of the Year" nominee Jesse Mae Hemphill.
She wasn't about to go lookin' for a hound dog at this party, she brought her own.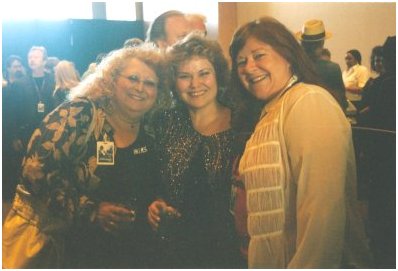 This group, The "Bountiful Buxom Blues Babes Blues Band" didn't win any awards,
but they sure look like they are having fun. Actually they are (L to R)Mrs. Blewzzman Rose,
Handy Nominee for "Best Instrumentalist - Other" Andra Faye (mandolin) and Pat Pepin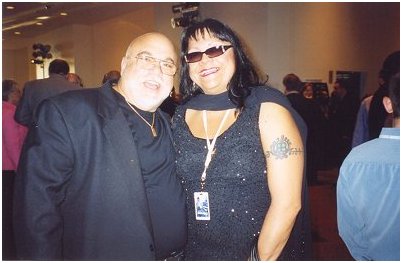 Pete the Blewzzman with the lovely and bluesy Barbara Blue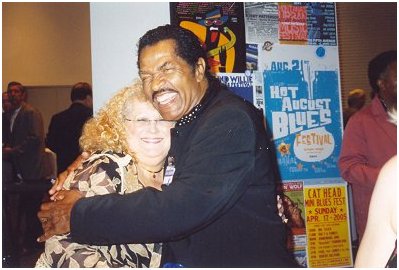 "Oh My God you two, knock it off".
Mrs. Blewzzman and Bobby Rush really got into this pose. Bobby must love Roses.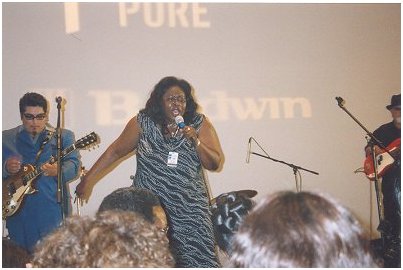 Miss Diunna Greenleaf, the IBC winner, entertaining everyone at the cocktail party.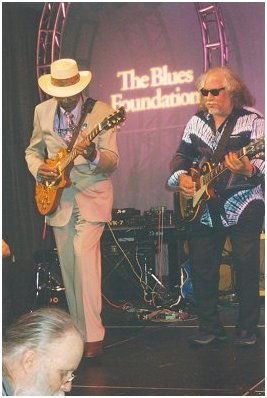 Performing during the Awards Ceremony are "Traditional Blues Male Artist of the Year"
nominee Hubert Sumlin and "Best Blues Instrumentalist - Guitar" nominee and winner Bob Margolin


More photos from the 2005 Handy Awards Weekend HERE


Click HERE to read The Blewzzman's Review of this special night!
---
More Photos Here-
Page 2 ~ Page 3 ~ Page 4 ~ Page 5 ~ Page 6 ~ Page 7 ~ Page 8 ~ Page 9

Picture Index
---

Blues Portal Home

Blewzzman's Reviews Home

Mary4Music Home






*All photos used with permission

Copyright ©1998-2008 Mary4Music.com/Blewzzman. All Rights Reserved.