"Main Squeeze Citrus Festival" Photos
Festival sponsored by The Fort Pierce Jazz Society
February 28, 2004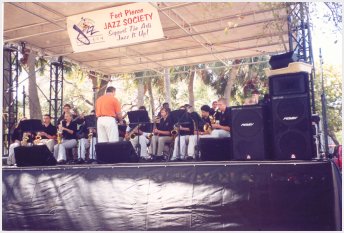 Lincoln Park Academy Jazz Band
The future of jazz is in excellent hands with these high school musicians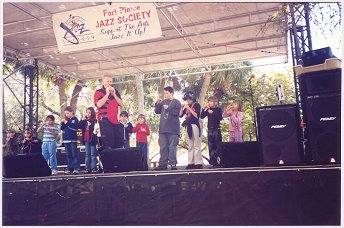 Rick Hubbard entertaining some of the festivals younger crowd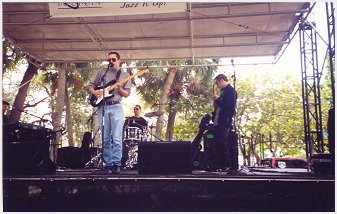 Blues guitarist Albert Castiglia (Ka-Steel-Ya), former lead guitarist for
the late blues legend Junior Wells, putting on his usual scorching show.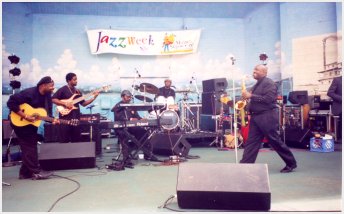 Jazz Funk Fusion Aficionados Ossie Wright And The Groove Masters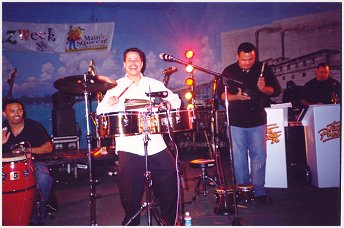 Latin Jazz Maestro Tito Puente Junior, successfully following the footsteps
of his late great dad - Tito Puente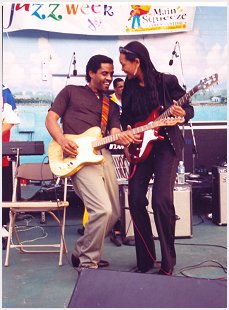 Kenny Neal And Deborah Coleman getting down and bluesy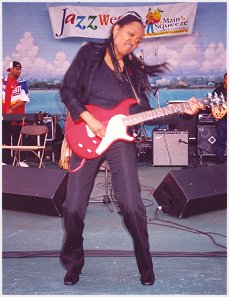 Deborah Coleman performing one of her hot blues solos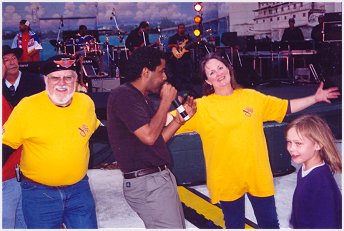 Kenny Neal joining members of the Treasure Coast Blues Alliance,
Bob "Cougar" Whitt and Elaine Romano, for some dancing in the streets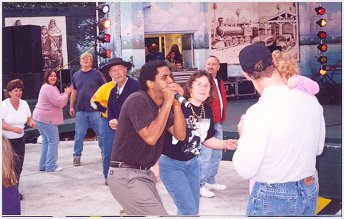 Kenny Neal and Treasure Coast Blues Alliance member
Tina Livio getting up close and personal (at least that's what Tina is hoping).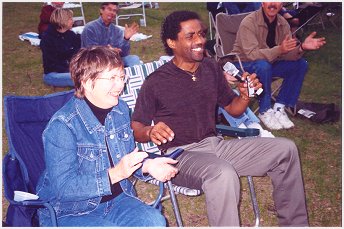 Kenny Neal putting the moves on Maureen and it looks like she is loving it.
Watch out Vern - Kenny is a lot cuter, younger and richer than you are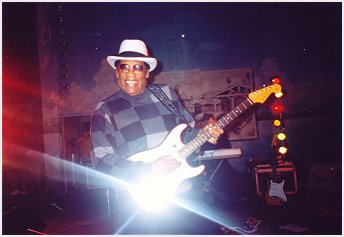 Beautiful Bobby Blackmon "shining" on blues guitar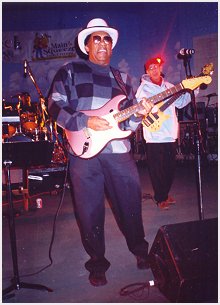 Beautiful Bobby Blackmon in his first Treasure Coast performance
was a big hit with the local blues crowd



---
More Photos Here-

Page 1 ~ Page 2 ~ Page 3 ~ Page 4 ~ Page 5 ~ Page 6 ~ Page 7 ~ Page 8 ~ Page 9

Picture Index
---


Blues Portal Home

Blewzzman's Reviews Home

Mary4Music Home






*All photos used with permission

Copyright ©1998-2008 Mary4Music.com/Blewzzman. All Rights Reserved.