Blues CD Reviews 86

Jose Ramirez
"Here I Come"
Self Released
Publicity: Blind Raccoon

Although "Here I Come" is his debut release, Jose Ramirez is by no means the new kid on the block. In actuality, between his U. S. tour and his two European tours, he's not only been around the block a few times but he's been around the world that many times, as well. I recently had the pleasure of seeing Jose perform several times during the International Blues Challenge in Memphis, TN a few months back. The first two times were during his quarter and semi-final rounds and the third was at the finals, when he wowed the packed Orpheum Theater crowd with a killer performance that won him second place.
Believing in making a strong first impression, Jose Ramirez pulled out all the stops when it came to making "Here I Come". Placing himself in extremely good hands, Jose chose blues guitar legend Anson Funderburgh as his producer, and as the saying goes, 'that's all she wrote'. Anson brought Jose to Austin, teamed him up with Grammy Award winning engineer Stuart Sullivan and hooked him up with some of the best studio musicians in the business. That said, joining Jose Ramirez on vocals and guitar are: Jim Pugh on Hammond organ and piano; Wes Starr on drums; Nate Rowe on bass; Anson Funderburgh on guitar; and The Texas Horns which consists of: Mark "Kaz" Kazanoff on tenor sax; John Mills on baritone sax; and Al Gomez on trumpet. Of the disc's eleven tracks, nine are Jose Ramirez originals.
The disc opens with the title track "Here I Come", a smooth foot tappin', knee slappin' shuffle featuring a fantastic piano led rhythm. While name dropping some of the blues legends he claims to have taught him to sing and bend those strings, by stating "here I come, on my way, be ready for what I have to say.......", Jose's also serving notice that he's now ready to be a part of those who will keep it all going.
"I Miss You Baby" (Freddie Simon) is a fifties style blues ballad originally done by T-Bone Walker. Although the track showcases the magnificently soulful and emotional sides of Jose's vocals, the two minute mid-song instrumental stopped me in my tracks. Between the combination of the sensitive guitar leads; the delicate piano and organ highlights; the heartbeat of the horns; and the oh so soothing rhythm; all I could do was just sit back and smile.
Now before all you ladies reading this think "awwww, how sweet", when you hear the title of this track, let me warn you about jumping to conclusions. "One Woman Man", is more about what Jose isn't rather than what he is. Musically, the song's just as bold and if you think that line may sting, you just gotta hear the guitar licks.
For so many reasons, "Goodbye Letter" could very well be the disc's best track. The name alone indicates it's gonna be loaded with the blues and, for over seven-and-a-half minutes, that's exactly what it is. Close to half of those minutes feature Jim Pugh masterfully doing his thing on the piano and showing why he's been every recognizable name in the genre's go to guy; and the other half feature Jose belting the hell out of the blues both vocally and with scorching blues guitar licks, while displaying that he's just not coming.....he's here!
"The Way You Make Me Feel" is a soul oozing, uptempo, feel good song that makes you just want to start singing along with it. As a matter of fact, as good as this woman seems to be making Jose feel, he just might become that one woman man after all. With Wes and Nate nailing it on the drums and bass, and those Texans nailing it on the horns, this one's another rhythm rich winner.
"Three Years" is just one of the two tracks featuring Anson on guitar and where I might normally say something like "too bad I'd have loved to hear more of him", he's got Jose so on top of his game and his production work has shone on every track.
With all that's been written about Robert Johnson, one would be hard pressed to find anything in those facts or fables that even remotely describes him as "funky". That said, Jose and the guys do an interesting job of funking up Robert's "Traveling Riverside Blues".
Other tracks on this outstanding project include: "Gasoline And Matches"; "As You Can See"; "Waiting For Your Call"; and "Stop Teasing Me".
In a recent conversation with Jose, he told me that he had submitted a copy of "Here I Come" to Blues Blast Magazine in order to be eligible for their annual Blues Blast Awards. Knowing that, I'm thinking he should be a lock for at least a nod in the "New Artist Debut" and the "Rising Star" categories. Good luck my friend!
To find out more about Jose Ramirez just go to www.joseramirezblues.com/ and should you have not yet received your copy of "Here I Come" for airplay, just contact Betsie Brown at www.blindraccoon.com. Wherever you go and whomever you talk to, please tell them that the Blewzzman sent you.


Peter "Blewzzman" Lauro
Blues Editor @ www.Mary4Music.com
2011 Keeping The Blues Alive Award Recipient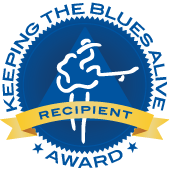 Duffy Bishop
"I'm Gonna Do What I Want"
'Lil Spinner Records
Release: May 29, 2020

Preface
With Duffy Bishop's house rockin' performance on the stage at B. B. Kings in Memphis during the International Blues Challenge still very fresh in my mind, the timing of this review of her new release - "I'm Gonna Do What I Want" - could not have been more perfect. During that competition, I saw at least forty music performances and not one of them - winners included - put on a more vibrant and energetic performance than Duffy. Acting half her age - and most likely inspiring other performers who actually are half her age - Duffy, basically 'doing what she wanted', jumped and bounced around the stage and belted the hell out of the blues from the opening to closing bell. Had the audience reaction been counted for points, she'd have won that venue hands down.
Review
"I'm Gonna Do What I Want" is the ninth release from from Duffy Bishop, and back in 2015, when Duffy first relocated from OR to FL, I had the pleasure of reviewing number eight as well. For this project, vocalist Duffy Bishop is joined by: husband Chris Carlson on guitars; Alex Richman on piano and organ; Paul Unsworth on drums; and Rusty Springfield on electric and upright bass. Additional guests include: Dave Fleschner on organ; Rob Ellis Peck on harmonica; and Greg Weir on saxes. Of the disc's nine tracks, five are band originals. During my reviews, I'll occasionally incorporate the song's title in a sentence I'm writing about that song so I've got to go on record as saying I was quite impressed with Duffy's creative way of using the title of every song in her liner notes story. Now let's go listen to some music.....
On the opening and title track, when Duffy boldly and very matter-of-fact like belts out the line "I'm Gonna Do What I Want" (C. Carlson), you get the impression that nobody's gonna tell her any different....as a matter of fact, those words were the very next line. Although that list of things she wants to do - like "eat pasghetti (sic) for breakfast" - is humorous, there's no doubt it can get a whole lot more serious. Musically, about midway through the track - with some nice piano and sax highlights creating a real cool rhythm vibe behind him - Chris gets in a hot minute long guitar lead.
When it's time to get bawdy, good lawdy, Ms Bishop will be happy to oblige. This one is about the antics that took place after Duffy's "69 Years Old" (C. Carlson/D. Bishop) boyfriend went to "See Alice".....if you get her drift. Lyrically, it's an all out riot - especially the part when Duffy's states that "if that little soldier stands up for more than four hours I'm calling my friends...........". The song is obviously satirical of the Muddy Waters' classic "She's Nineteen Years Old". The slow blues groove with the lazy, steady rhythm and the scorching blues guitar licks will testify to that. Considering that this is an original written by Duffy and Chris, I'm now wondering if it's satirical at all.......just joking guys.
Several times already, I've referred to the way Duffy presents a song with the words "belting" - and that's not an exaggeration, it's what she does. However, as this and a few other tracks will prove, this powerful vocalist in no one trick pony. With Alex, Paul and Rusty laying down one of their best rhythm grooves behind her, Duffy steals the show on "Must Be My Fault" (T. LeGrand). It's a laid back, toned down number.....well at least by her standards.....on which Duffy showcases absolutely magnificent finesse, control, tone, range and an over outstanding vocal ability.
"My Road Is Not Wide" (L. Brown) is somewhat similar to the above. It's a slow, bluesy ballad on which Duffy soulfully, emotionally and sincerely sings her heart out.
If you're going to write and sing a song about a train, and you want it to smoke like a steam engine, you'd better make sure it has a frantic rhythm pace; some piercing, locomotive sounding harmonica leads; ditto on the guitar leads; and a vocal performance that keeps up with all that. "Whistle Callin'" (D. Bishop) checks all those boxes and more.
The disc closes with an equally interesting and beautiful song titled "New Song" (P. Unsworth). It's a light jazzy number with a Louis Armstrong vibe. It features Chris doing some seriously smooth pickin' on what sounds like a resonator; Paul faintly tappin' the snare; Rusty caressing the big bass; and Duffy sounding angelic-like in falsetto and laying down one of the best mouth trumpet solos ever.
Other tracks on "I'm Gonna Do What I Want" include: "Love Grown Cold", an easy shuffle by the late, great blues harpist Paul deLay ; "You Don't Own Me" (J. Mendora/D. White), a bluesy take on the Leslie Gore classic ; and "One Time"(C. Carlson), a Stones style rocker.
To find out more about Duffy Bishop and the band just go to www.duffybishop.com - and to purchase the disc, or to receive a copy for airplay, just email her at duffy@duffybishop.com. When you do, please tell Duffy and Chris that the Blewzzman sent you.


Peter "Blewzzman" Lauro
Blues Editor @ www.Mary4Music.com
2011 Keeping The Blues Alive Award Recipient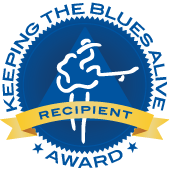 The Michael Mills Band
"Stand Up"
Sony Distribution
Marketing: Marlene Palumbo @ Indienink Music
By Peter "Blewzzman" Lauro © May 2020

The Michael Mills Band, based out of the blues rich Huntington Beach, CA area, consists of: Michael Mills on rhythm guitar and vocals; Jesse Godoy on lead and slide guitar; Scot Campbell on bass; Ron Ravicchio on drums; and Mark Weisz on Hammond B3 organ. Joining them are: Eddie Hagihara, Ron Robbins and Jim Butler on saxophone; Chef Denis on harmonica; Albert Margolis on piano; and Jackie Simone Elliott and Cydney Wayne Davis on background vocals.
Although they released a five song EP some time last year, "Stand Up" is the first full length release from The Michael Mills Band. Covering all the styles of blues, all twelve of its tracks are original songs with eleven of them being new for the project.
"Stand Up", the disc's opening and title track, kicks things off in grand fashion. It's an impressive blues rocker doing exactly what an opening track should do by featuring the nucleus of the band, all on top of of their game. The tone has indeed been set.
You'll not only notice it but you'll "Feel It" as the band establishes their versatility by very comfortably switching gears into this absolutely beautiful ballad. Everything from the soulful and heavenly lead and background vocals; to the delicately intense rhythm; to the sensitive guitar chords; to the interweaving of the B3 organ and piano; are all amazingly masterful.
On "I'm Not Sorry", it took all of three notes of Jesse's opening guitar intro for my ears to perk up and my brain to think "oh yeah, here comes some serious slow blues". Then Mark so appropriately sets just the right heartbeat to the song with the Hammond organ; Scot and Ron fall right in with an easy-going rhythm; Michael starts emotionally belting the hell out of the songs' melancholic lyrics; and here I sat - per my taste - listening to what I believe will be the disc's best track.
"My New Woman", the only track that appeared on the band's earlier EP, is definitely one for the movers and shakers. Michael's melodic and vibrant vocals; Jesse's pickin' and slidin' on the acoustic guitar; Chef's howlin' harp leads; and Albert's honky-tonk piano playin'; all give this one the feel of a country blues jamboree.
While Michael's singing "My Baby Drives" like she's running away from the law", the band's keeping a pace that sounds like they are, as well. On this blues rocker, the rhythm is ferocious, the harp leads wail and the very Elmore James sounding slide guitar work is amazing.
Being the funkiest of the lot, ya know the rhythm cats are gonna be all over "Big Black Car". That said, it's the only track that features Eddie Hagihara blowin' the hell out of several tenor sax leads and, although there are many more, that's reason enough for listening.
When Michael Mills and I first started conversing, back in July of 2019, I recall him explaining to me that he was new to the blues. I also recall wanting to reply with "Yeah, right!". Give this track a listen and "I Know" you'll agree. This kind of straight up, gut wrenching blues is what you'd expect to only hear from seasoned blues veterans.
Other tracks on "Stand Up", a disc that I feel establishes The Michael Mills Band as a force to be reckoned with in the genre, include: "Real Good Thing"; "One More Alone"; "Love Is Ahead Of Me"; "You Can't Hide"; and "Chasing The Blues".
To find out more about Michael Mills and the band, please go to www.michaelmillsband.com; and if you've not yet received a copy of "Stand Up" for airplay, please email Marlene, from Indienlink Music, at marlene@indienink.com. As usual, whomever you talk to, please tell them the Blewzzman sent you.


Peter "Blewzzman" Lauro
Blues Editor @ www.Mary4Music.com
2011 Keeping The Blues Alive Award Recipient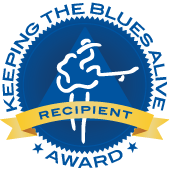 Click Here To Return To The CD Review Index
Click Here For The Blues Portal
Click Here For The Indie Portal
Click Here To Visit Our Music Gift Shop


---
Want your CD reviewed?
Click HERE to email us for information.






*All logos and trademarks in this site are property of their respective owner.
Additional content © 1998-2022 Mary4Music.com. All Rights Reserved.