Blues CD Reviews 83


Michael Mills
"Dream A Dream"
Sony Distribution
Media Management: Indienink Music
By Peter "Blewzzman" Lauro © July 2019

Before I start to tell you about his music, I'd like to offer a big "WELCOME" to Michael Mills, the latest addition to this great big blues family of ours. Michael, who comes to us by way of Huntington Beach, CA, tells me that he's "new to the blues" - and yet everything I heard on "Dream A Dream" tells me differently. Obviously, the guy's a natural who this listener hopes will stick around the genre for a very long time.
"Dream A Dream", the bands' debut release, contains five all original songs penned by Michael and band mate Jesse Godoy. On the EP, Michael - on vocals and rhythm guitar, is joined by; Jessie Godoy on lead guitar; Anthony Haas on bass; David Warrick Jones on keyboards and backing vocals; and Frank Cotinola on drums. Also helping out are: Chrystal Williams and Maurice Christian on backing vocals; and Ron Robbins on saxophone.
It took all of fifteen seconds of the opening track to reinforce my shock over these guys being "new blues artists". Immediately following the killer opening blues guitar licks by Jesse, Michael starts belting out the vocals and there's no looking back - this blues-rocker, "My New Woman", is already in third gear. Just like his new woman, this track has everything: hard-driving rhythm; blistering blues guitar leads; powerful, emotionally charged vocals; and similar style backing vocals as well. Great start guys - that's how to introduce yourself to your new fans.
"I'm Your Man", is a beautifully written and beautifully sung love song. With the band in a relaxed rhythm groove, Michael knocks this one out of the park. Reeking of passion and sincerity, he sings his heart out to a woman he wants to tell that if she ever needs someone to hold on to, if she even needs someone to be with, if she ever needs someone to talk to, he's her man. This songs compelling lyrics, along with the eloquent way they were presented, actually had me hoping that this woman was real and worthy of this powerful love. When a song moves me as much as this song did I can't help but give it my ultimate compliment - this is indeed "song of the year" material. WOW!
Everything about the title track, "Dream A Dream" is upbeat: the lyrics; the vibe; and with Frank sounding like he's having a good ol' time on the drums - especially the beat. Real good, feel-good stuff.
"If you ever see me baby, please don't call out my name,
'cause I'm "Tryin' To Forget You Baby", and your selfish one way games.
If you ever hear me baby, please just turn the other way,
'cause I'm "Tryin' To Forget You Baby", and the love you let walk away.
If you ever need me baby, please don't call on me no more,
'cause I'm "Tryin' To Forget You Baby", and the love you let walk out that door.
If you ever feel me baby, you know it's just a lie,
'cause I'm "Tryin' To Forget You Baby", this is the last time we say goodbye."

Now if you think these lyrics have a melancholic feel, just wait till you hear them sung. Where I was once feeling Michael's passion and sincerity I'm now feeling his heartaches and pain. Songs like these demand a deep sullen rhythm and blues guitar licks that make the hairs on the back of your neck stand up. That said, Anthony (bass), David (organ), and Frank (drums) are all over that rhythm and Jesse - who is at disc's best - is killing it on the guitar. The blues don't get much better than right here. New guys, huh?
Being my favorite instrument, I've always been a believer that a surefire way for an already great band to kick it up a notch is to add a saxophone and on "Fade Away", this great band did just that. Being a slow blues burner already puts it at the top of my list and now along with those scorching slow blues guitar leads of Jesse's, Ron's blowin' some equally scorching horn leads. Then there's Michael - who already has me putting him alongside stellar vocalists the likes of Curtis Salgado, Darrell Nulisch, Tad Robinson, and the late Michael Ledbetter. To borrow a phrase that Blake Shelton often uses on "The Voice" he "sang the crap out of this song!"
Take it from me, the splash the Michael Mills Band is going to create in the blues genre could very well turn into a tsunami. This MUST HAVE CD - "Dream A Dream" - may be a five-song EP, but if you replay these songs as many times as I did, it will have the feel of a two disc set.
To find out more about Michael Mills and the band, please go to www.michaelmillsband.com; and if you've not yet received a copy for airplay, please email Marlene, from Indienlink Music, at marlene@indienink.com. As usual, whomever you talk to, please tell them the Blewzzman sent you.


Peter "Blewzzman" Lauro
Blues Editor @ www.Mary4Music.com
2011 Keeping The Blues Alive Award Recipient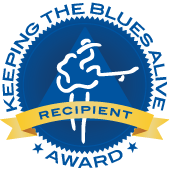 Frim-Fram Quartet
"Wake Up!"
RetroU Art
By Peter "Blewzzman" Lauro © July 2019

Having reviewed music from blues bands all over the world, my partner Mary and I would now like to welcome the country of Finland to our very large - and constantly growing - worldwide family at www.Mary4Music.com.
"Wake Up!" is the second release by Frim-Fram, a blues/jazz quartet from Helsinki, Finland. The band consists of: Juki Valipakka on vocals, guitar and harp; Sirpa Suomalainen on sax and background vocals; Harri Taittonen on Hammond B3 organ and background vocals; and Mikael Seire on drums and percussion. The disc contains twelve all original tracks that, while staying under the blues and jazz umbrella, will touch on some Delta, soul, R&B, and funk.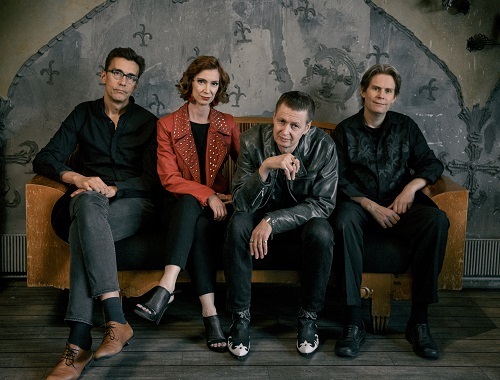 Frim-Fram kicks things off with a funky, jazzed up, dance-inducing track. It features Juki powerfully voicing his frustrations with a mate who just cannot make up her mind. First, she says she loves him then, she says she just doesn't know. The poor guy's feeling like he's part of some God awful daytime TV show. She has him "Undecided" for the forty-seventh time. In addition to the intensity of his vocals, his stinging guitar licks will also let you know just how blue he really is. With Mikael providing the profound percussion and Sirpa and Harri getting in several very strong sax and organ leads, the track is indeed a rhythm powerhouse.
The title track, "Wake Up!", is a funny told story about the ramifications associated with "having just one more.". It's an up-tempo shuffle which several times had my foot tapping as fast I can ever recall it tapping. About two minutes into this three-plus minute song, Harri takes off on a frantic B3 solo in which he could very well be at disc's best. Real good stuff!
"Under My Spell" could very well be the soundtrack for a movie of the same name. Allow me to set up the screenplay: It's a malicious mystery, in which most of the scenes are shot in generally dark settings and one or more of the lead characters are frighteningly eerie. Now, just add some sullen rhythm, chilling organ background, sinister-sounding sax leads, and very deep, dark and spooky type narration and Voila!....you're ready to go into production.
"Deep End" is one of the disc's bluesiest tracks. With the band in a real tight rhythm groove, led by Sirpa laying down some scorching sax riffs, Juki kills it here. Not only is this easily one of his most compelling and emotional vocal performances, but his scorching guitar licks are relentless as well.
"All Is Over" is Frim-Frams hugely successful attempt at some good old fashioned, slow dancin', fifties R&B. Juki, Sirpa, Harri, and Mikael totally nailed this very soulful performance. Turn it up, sit back and let these cool cats take you back in time.....it will be a break I'm sure you'll not only enjoy but most likely also need.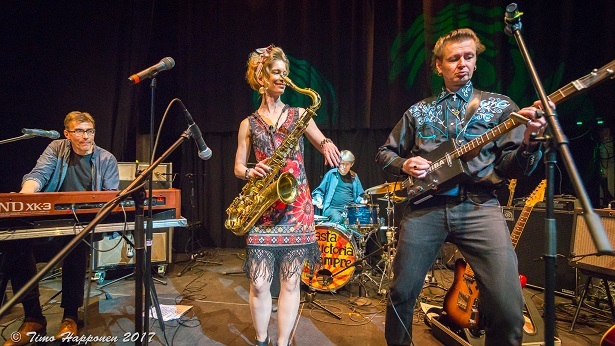 "You're Not Alone" is a spiritually uplifting ballad in which the combination of the song's message; it's powerful lead and angelic background vocals; the mighty sax sounds; and the heavenly sounding organ; all come together to give it a hymnal quality. Remarkable work!
Other tracks on "Wake Up!" include: "Melting Pot;" "I'd Rather Be A Drunk;" "The Beast In Me;" "Real Woman;" "Sweet Manipulator;" and "It Don't Really Matter".
In Frim-Fram's quest for airplay within the United States and around the world as well, Juki has made it quite clear to me that he would be very happy to send "Wake Up!" (most likely via mp3) to all stations who request it. To do that, and to learn a lot more about the band, just go to www.frimframmusic.com. As usual, so they know how you found them, please tell them the Blewzzman sent you.


Peter "Blewzzman" Lauro
Blues Editor @ www.Mary4Music.com
2011 Keeping The Blues Alive Award Recipient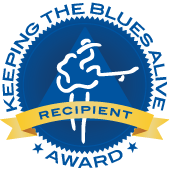 Jersey Swamp Cats
"Go Cat Go!"
Self Released Publicity: Blind Raccoon
By Peter "Blewzzman" Lauro © July 2019

The debut release by the Jersey Swamp Cats is titled "Go Cat Go!" and the disc is loaded with the bands own brand of jumpin' and swingin' blues and good ol' vintage rock 'n' roll. Now you too can shake, rattle and roll to the sounds of the Swamp Cats just like the crowds in all the NY/NJ area hot spots have been doing since 2016.
The Jersey Swamp Cats are: Gerry Gladston on vocals and piano; Don Leich on vocals and guitar; Larry Ghiorsi on vocals and bass; Chris Reardon on vocals and drums; with special guests Anthony Salimbene Jr. on tenor sax and Patrick Dudasik on trumpet. The nine tracks that you'll be shaking your booty toon "Go Cat Go!" include four band originals along with covers of classics by the legendary Louis Prima, Fats Domino, Albert Collins, and Albert King.
The disc opens with a song by a man who knew how to "Jump, Jive and Wail" better than anyone - the "king of swing" himself, Mr. Louis Prima. This is one of those songs that if the Jersey Swing Cats had a dollar for everyone who has ever performed it they'd all be rich. That said, their rendition does indeed do the song justice. The bands' co-founders, Gerry Gladston and Don Leich, do a fantastic job of sparring for the musical lead on the piano and guitar; Larry Ghiorsi and Chris Reardon are fittingly providing the fuel this one requires on rhythm; and with Gerry leading the way, all the Swamp Cats are real smooth on the vocals. Great start guys!
After hearing the infectious verse on this one, along with Don, Larry and Chris you'll surely become the fourth background singer. Every time Gerry sings the lines: "What's her name?"; "Who's to blame?"; Ain't that a shame?" or "Don't let her change!" you and the guys will harmoniously shout....."CUPCAKE". This original track also features Don laying down some of the disc's best straight up blues guitar work.
Another one that serves the original well is the Jersey Swamp Cats cover of Fats Domino's "Blue Monday". Along with nailing the piano highlights, Gerry does an excellent job of emulating Fats' vocal swagger as well.
As long as you just ended a great rendition of a song by a great New Orleanian "I Don't Mind" if you keep the next one right down there on Bourbon Street. Along with the Jersey Swing Cats being in a funky groove, this original track features the horn section of Anthony Salimene (sax) and Patrick Dudasik (trumpet) throwing us their own mardi gras party.
When you're covering an Albert Collins classic and the bands' guitarist is also a vocalist, just give it to him and let him run with it, right? Right! And on "Too Tired", Don Leich does exactly that. However, the Jersey Swamp Cats are a guitar AND piano-led band so regardless of it being a Fats Domino or an Albert Collins track you'll get your share of both smoking guitar and smoking piano leads...and that's always a good thing.
With Albert King being my all-time favorite blues artist, I had to mention this one. Of course, the fact that the guys do a hell of a job of his "I Get Evil" also came into play. With this being one of not a whole lot of uptempo songs of Albert's, it's easy to figure out why the Cats chose it. Like those kids on Bandstand might say, "it had a good beat and was easy to dance to " putting it right in the Jersey Swamp Cats wheelhouse.
Just like the disc started out, it closes with an original track that will not only get you jumping, jiving and wailing but rocking as well - it's titled "Shiny Gray Corvette". A la Jerry Lee Lewis and Chuck Berry, this smoker features the Swamp Cats in all-out jam mode.
Other tracks on "Go Cat Go!" are another original titled "Dance All Night" and a song made famous by the Preservation Hall Jazz Band titled "Tootie Ma Is A Big Fine Thing"
To contact the Jersey Swamp Cats just look them up on Facebook at Jersey Swamp Cats - Home. Also, should you have not yet received your copy of "Go Cat Go!" for airplay, please contact Betsie Brown at www.blindraccoon.com. BTW, whomever you contact, please let them know the Blewzzman sent you.


Peter "Blewzzman" Lauro
Blues Editor @ www.Mary4Music.com
2011 Keeping The Blues Alive Award Recipient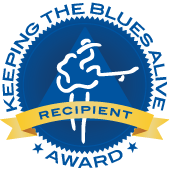 Jimmie Vaughan
"Baby, Please Come Home"
The Last Music Company
By Peter "Blewzzman" Lauro © June 2019

Prelude
So while awaiting the arrival of Jimmie Vaughan's CD for review, I will admit to wondering what the heck I would say about Jimmie that hasn't been said a hundred times before and that his music doesn't already say for itself. Then the disc arrives and on the back cover I read this: "Experiencing Jimmie Vaughan fronting his whole band with horns does not easily translate into words...so there's almost no point in attempting it............". Thanks, Malcolm Mills, my task just got tougher.


Review
Jimmie Vaughan's latest release is titled "Baby, Please Come Home" and on it, he has chosen to cover eleven of some of his favorite tracks, from some of his biggest inspirations. Joining Jimmie, on guitar and vocals, is his typical cast of high caliber bandmates: George Rains on drums; Ronnie James and Billy Horton on bass; Billy Pitman on rhythm guitar; Doug James and John Mills on baritone sax; Greg Piccolo and Kaz Kazonoff on tenor sax; Mike Flanigin on Hammond organ; T. Jarrod Bonata on piano; Randy Zimmerman on trombone; Al Gomez and Jimmy Shortell on trumpet; and Emily Gimble and Georgia Bramhall on background vocals. Having also produced the CD, with the credentialed talent like this, I can't at all imagine that having been much of a task for Jimmie.
On the opening and title track, Lloyd Price's "Baby, Please Come Home", the band starts off in such an old school groove that you immediately - and quite happily - know it's one they'll never leave. The shuffle features the full horn section magnifying the already magnificent rhythm and Jimmie giving us an early taste of what's ahead - a whole lot of scorching blues guitar licks with bluesy and soulful vocals.
Speaking of those soulful vocals, "Just A Game" (Huey Meaux) is just the place to find them. With the band laying down a soft horn-led rhythm behind him, Jimmie's at his soulful and emotional best right here.
Lefty Frizzell's "No One To Talk To But The Blues" comes to us from the early fifties and on this rendition, Jimmie and the guys kept the country blues classic right there. If you're going to do old school, keep it old school.
Talk about old school, Jimmie's crooning on T-Bone Walker's "I'm Still In Love With You" is somewhat reminiscent of something you'd hear Nat King Cole singing. Musically: Ronnie's soft bass lines; Georges scratching of the brushes on the Tom; T. Jarrod's delicate tickling of the ivories; Mike's soothing Hammond organ chords; the subtle hum of Kaz and John's saxes; and the subtle stinging of Al's muffled trumpet; all provide the perfect, slightly jazzy accompaniment for Jimmie's cooing.
I found it somewhat peculiar that Fats Domino's "So Glad" didn't feature the piano. That said, it does feature some of Jimmie's best guitar solos. Combine that with Doug's unfathomed baritone highlights and Greg's outstanding tenor standouts, plus the fact that this is the only track that's over four minutes, and you've got the disc's best track.
The disc closes with "Baby, What's Wrong?" - a track by one of my all time favorites, the great Jimmy Reed. It features a fierce rhythm led by George, at his disc's best on drums, and Mike, covering for the missing harmonica with a rapid pace on the Hammond.
Other tracks on "Baby, Please Come Home" include: "Be My Lovey Dovey" (Richard Berry); "What's Your Name?" (Chuck Willis); "Hold It" (Clifford Scott & Billy Butler), "It's Love Baby (24 Hours A Day)" (Ted Jarrett); and "Midnight Hour" (Clarence "Gatemouth" Brown).
With the 2019 Blues Music Awards being just about five-six weeks behind us, I'm going to go ahead and call "Baby, Please Come Home" one of the morning line favorites for at least two-three nods in 2020.
For more about Jimmie Vaughan just visit him at www.jimmievaughan.com; for more on the Last Music Company check them out at www.lastmusic.co.uk; and should you need a copy of "Baby Please Come Home" for airplay, just email Lisa Best at lisa@lastmusic.co.uk. Whomever it is you visit or contact please tell them the Blewzzman sent you.


Peter "Blewzzman" Lauro
Blues Editor @ www.Mary4Music.com
2011 Keeping The Blues Alive Award Recipient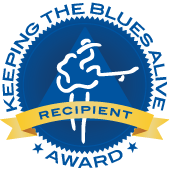 Click Here To Return To The CD Review Index
Click Here For The Blues Portal
Click Here For The Indie Portal
Click Here To Visit Our Music Gift Shop


---
Want your CD reviewed?
Click HERE to email us for information.






*All logos and trademarks in this site are property of their respective owner.
Additional content © 1998-2022 Mary4Music.com. All Rights Reserved.