Blues CD Reviews 74



Vanessa Collier
"Meeting My Shadow
Ruff Records"

By Peter "Blewzzman" Lauro © September 2017
At 26 years of age, which in blues years is still like being a kid, Vanessa Collier is accomplishing feats that some of the genres veterans whom have been in the business 26 years - or more - have yet to accomplish. One of those feats happened in May of this year when she was part of a group that included: Al Basile; Nancy Wright; Sax Gordon Beale; and Terry Hanck; who were all nominated for a Blues Music Award in the "Instrumentalist Horn" Category. Now that's what I call keeping serious company. As we all know, Terry Hanck took home the trophy, and since it was his second consecutive win, he's ineligible in 2018. You do see where I'm going with this, don't you?
"Meeting My Shadow" is Vanessa's second release and first on Ruff Records. It consists of eleven songs of which eight are her own compositions. Inside the jacket there is a paragraph where Vanessa offers her thanks and the very first group she addresses are the overwhelming amount of music fans who have been so supportive to her. Many of them who, as she states, "often wait in line for more than an hour to purchase a CD and say hello" to her. Having seen this take place, I can attest to it. Last April, at the Bonita Springs Blues Festival, I personally witnessed the biggest line I have ever seen at a merch tent and I do happen to know that she sold in the vicinity of 150 CDs. When she took the stage I have no idea of the percentage of audience members who knew of her, but I do know that by sets end 100% of that audience knew Vanessa Collier.
On this project, Vanessa Collier, on: Vocals; background vocals; alto, tenor and soprano saxophones; Flute; Rhodes and Wurlitzer keyboards: clavinet; percussion; organ; and shuitar; is joined by TK Jackson on drums, percussion, organ and background vocals; Daniel McKee on bass; Laura Chavez on guitar and resonator; Charles Hodges on organ, clavinet, piano and Wurlitzer; Marc Franklin on trumpet and fluglehorn; Josh Roberts on slide guitar; Brenda Jackson on organ; Lenny Bradford on bass; and Nicholas Stevens on drums. Sound like a lot of music? You bet!
"Dig A Little Deeper" (V. Collier) is one of several tracks where Vanessa is a quadruple threat. On this funky dance tune, in addition to belting out the soulful lead and background vocals - along with belting it out on the saxophone - her organ leads are the driving force behind the very funky rhythm. Of course, TK and Daniel, on the drums and bass, have a lot to do with that as well. Very hot stuff!
"Two Parts Sugar, One Part Lime" (V. Collier) - that's just the way life is sometime. That pretty much sums up momma Colliers advice to Vanessa on this all out smoker. With some very serious percussion and rhythm going on behind her, Vanessa - with her powerful vocals and wailin' sax leads - is all over this one. All that - along with Laura's Rockin' guitar chords and Charles' rousing, barrelhouse piano leads - this one's now a three alarmer.
Another excellent track is Vanessa's version of "When Love Comes To Town" (Clayton/Evans/Hewson/Mullen). In addition to Vanessa showcasing some amazing vocal range, it features a heck of a 1-2 punch with Laura and Josh nailing it on the lead and slide guitar highlights.
Being a slow and very beautifully done blues ballad generally makes a song one of my favorites and "You're Gonna Make Me Cry" (D. Malone) is one of those and did just that. With the band set into a slow and groovy rhythm the ladies take this one and run with it. Vanessa's emotionally charged vocal performance is absolutely magnificent - especially at the end of the song where the music fades out and all you hear is her angelic voice. It left me wanting to hear this whole song done acapella style. Meanwhile, there's another lady who is also working her magic. Being the slow blues song that it is, Laura's right there with the soft then stinging, note bending guitar licks that these tracks musically call for. Great job ladies!
"Up Above My Head, I Hear Music In The Air" (R. Tharpe) is a flat out, feel good, foot stompin', hand clappin', joy inspiring, spiritually charged Gospel song about a place that's way above our heads and really up in the air.....if you get my drift. There's no way to individually credit any one in particular here because whatever everyone is doing they're doing it perfectly well. Hallelujah!
Other original tracks on "Meeting My Shadow" include: "Poisoned The Well", "When It Don't Come Easy", "Whiskey And Women", "Meet Me Where I'm At", "Cry Out", and "Devils On The Downslide".
After you check out Vanessa's website - www.vanessacollier.com - and let her know that the Blewzzman sent you there, you also need to read the attachment I've included with my review. It's a most impressive resume that has yet to be updated at her site.


Peter "Blewzzman" Lauro
Blues Editor @ www.Mary4Music.com
2011 Keeping The Blues Alive Award Recipient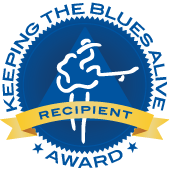 Freightrain
"Outside Ourselves
Self Released"

By Peter "Blewzzman" Lauro © September 2017
"Outside Ourselves" is the second project I've had the pleasure of working for Robert "Freightrain" Parker on. The first was exactly a year ago when I reviewed his debut disc titled "Freightrain Live".
With the band from that disc still in tact, Freightrain are: Robert "Freightrain" Parker - the discs producer - on bass, percussion and lead vocals; Grace Lougen on guitars and handclaps; Greg Leech on organ; Damone Jackson on drums, percussion and handclaps; and Harry Graser on piano. Guest artists include: Toney Rhodes on keyboards; Bobby Militello and Ken Parker on sax; Amina Boyd on lead and background vocals; Sarah Parker on background vocals and handclaps; DeJuaine "D'Mott" Motley, Grace Stumberg, Megan Brown, DaMarka Wheeler, Darcel Blue, Carl Smith, Jaimier Hennegan, Leslie Gardner and Simone Appleby on background vocals; and Allison McCulloch, Linnea Cremean, Alex Khoury, Michael Etherington and Justin Brittan on handclaps.
"Outside Ourselves" contains nine all original songs having smooth, inspiration and precision in common. After several listens, there were so many ways that I thought of to describe their style that I decided to go straight to the source to see how they do it. I was told that "Freightrain are a culturally diverse, soulful band that possesses a distinctive and energetic approach to American Roots" and I could not have said that any better.
The disc opens with a song titled "Elijah". It was written for Freightrain's son, who - because of Autism - does not speak. For that reason, Robert felt the lyrics of the song should be left out, making it an instrumental. Having told you that, I do want to point out that the lyrics are included in the booklet accompanying the disc and once you read them, you'll be wishing a box of Kleenex was included as well. Having read that, you now have to know the song is amazingly beautiful and very tenderly performed. Although it's eight minutes in length, you might want to allow yourself much longer to hear it. Heck, I just finished my fourth replay.
The title track, "Outside Ourselves", poignantly describes what's going on in the world today. The first of it's two chorus lines pretty much sums it up:
"Outside Ourselves...
The whole world is fighting.
Dividing itself all over again.
Outside ourselves...
A whole world is losing...
Sight of the love, that has the power to change."

Disturbingly sad, yet realistically so, but it's the second chorus line that exudes some hope:
"The whole world is waiting...
To be set free, free from the pain.
The whole world is trying...
To overcome, we must be the change."

Vocally, the track is as powerful as it's lyrics. The brilliant duet of Robert and Amina, combined with the angelic backing vocals of Grace (Stumberg) and Megan, raise this one to hymnal level. Musically, like the listener, the band's in tune with the lyrics as well, and everything rises so perfectly together. Great production.
With each and every song I've listened to on this disc, the writing - and the frame of mind it's coming from - has impressed me more and more. I found myself at least a half dozen times thinking I was listening to the most beautiful song of the lot and then it would happen once again. That said, "You Found Me" is the most beautiful.... I think! It's got everything going on and it's all going on so well. From the heartfelt and emotional lead vocals by Robert; to the silky smooth harmony back up vocals by the melodic lady choir; that smooth jazz vibe with the mellow sax leads; the organ led rhythm that will take you to church; right down to the timely feel good handclaps. Yeah, now I'm sure - it's the most beautiful song of the lot.
Featuring the nucleus of the band, the disc's second instrumental is "Dark Season Blues". It's an up tempo shuffle that the dancers will love. With the band in an incredibly tight, organ led groove behind her, Grace gets into a smooth guitar groove of her own. This is that kind of song you might listen to for hours before even thinking it was a long song.... you just get lost in it.
The disc closes with basically three more minutes of the same bliss and peacefulness that it opened with. It's titled "Elijah Reprise" and on it the band, with; it's soothing organ leads; mellowed guitar leads; and relaxed rhythm; is in that same mind transcending groove it was on "Elijah".
Other incredibly good songs on this incredibly good disc include: "Better Man", "Wake Up", "Don't Stop The Music" and "I Still Believe".
Being a regional band from the Western New York area, there is a chance that some of you may not be all that familiar with Freightrain - and trust me when I say this - you need to change that. That's why you need to go to www.robertfreightrainparker.com. As usual, when you do, please tell him his friend the Blewzzman sent you.


Peter "Blewzzman" Lauro
Blues Editor @ www.Mary4Music.com
2011 Keeping The Blues Alive Award Recipient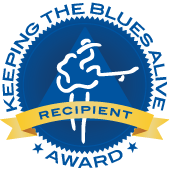 Click Here To Return To The CD Review Index
Click Here For The Blues Portal
Click Here For The Indie Portal
Click Here To Visit Our Music Gift Shop


---
Want your CD reviewed?
Click HERE to email us for information.






*All logos and trademarks in this site are property of their respective owner.
Additional content © 1998-2017 Mary4Music.com. All Rights Reserved.