Celebration BBQ @ Billy Gibson's
2009 BMA Winner - "Instrumentalist - Harmonica"
May, 2009


J T Lauritsen, who's usually smokin' up some blues with his band -
The Buckshot Hunters, shows he can smoke up some good BBQ as well.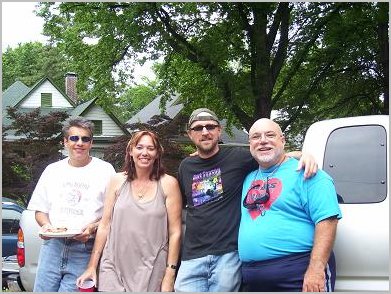 (L-R) From the South Florida Blues Society - Dr. Mike and his lovely wife Karen,
BMA Winner and gracious host of the BBQ - Billy Gibson and our very own Blues Editor - Peter "Blewzzman" Lauro.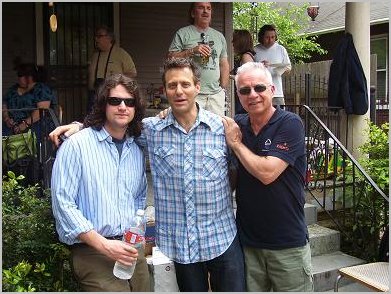 (L-R) Charlie Burch of Burch Entertainment Group, Guitarist Dave Fields and renowned Blues Writer, Art Tipaldi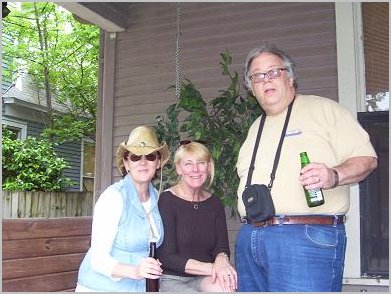 (L-R) Betsie Brown of Blind Racoon, Bonnie Tipaldi and Richard Ludemere -
Contributing Writer at BluesWax and FolkWax and Vice President of The New York Blues and Jazz Society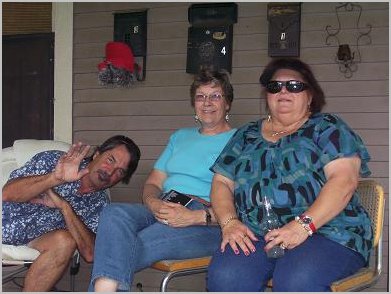 (L-R) Photographer Jon Didier, Mrs. Eileen Ludemere and Blewzzman's better half, Blewzzlady Rose




Forget the Grey Poupon, please pass me the BMA.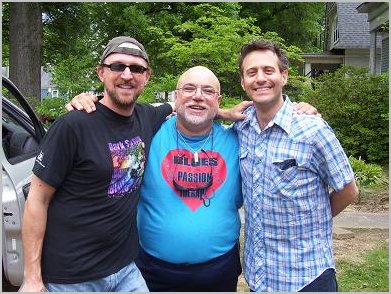 (L-R) Billy Gibson, Blewzzman Pete and Dave Fields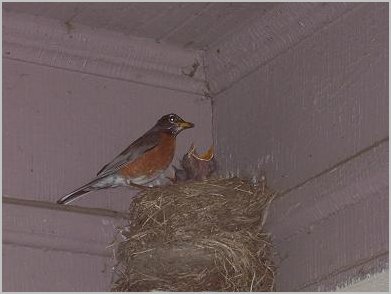 Even the birds participated. In a nest on Billy Gibson's porch, a mother feeds her new born.
Nope, it wasn't a Blue Bird.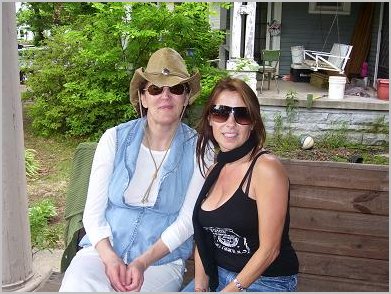 Two lovely ladies of the blues - Betsie Brown and Dar, from "Sunday Blues With Dar"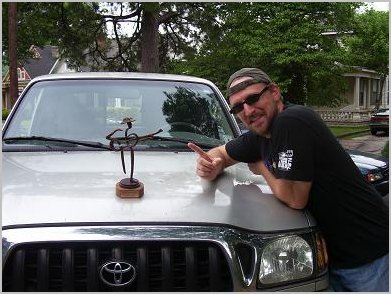 Billy Gibson admiring his new hood ornament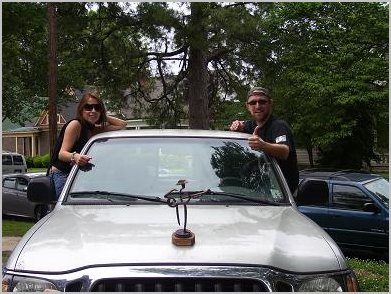 Dar and Billy "hangin' out" in Billy's newly decorated pick up.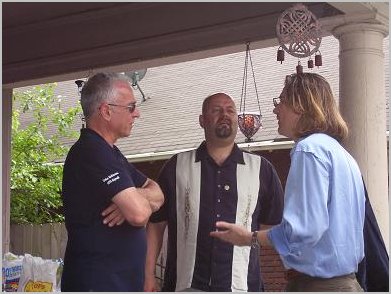 Art Tipaldi, J T Lauritsen and Charlie Burch, probably talkin' 'bout the blues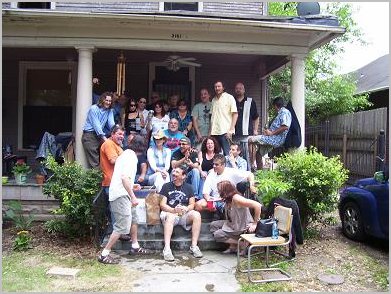 No, this is not a group mug shot and we did not get arrested for disturbing the peace.
(If you look closely, you may notice the house leaning a bit)


Main Picture Index


---

Blues Portal Home

Blewzzman's Reviews Home

Mary4Music Home






*All photos used with permission

Copyright ©1998-2009 Mary4Music.com. All Rights Reserved.